With an increasing number of firms developing cutting-edge AI solutions, India is a hub of AI innovation. Explore the future of artificial intelligence through the eyes of these pioneering Indian startups, from game-changing machine learning algorithms to disruptive automation solutions. Based on recent financing rounds, product debuts, and partnerships, these are the top AI startups in India.
Table of Contents
The Rise of AI – An Overview
AI has developed as a crucial technology that has been progressively utilised by enterprises around the country in recent years. Against this environment, startup adoption of AI has been noteworthy. Several AI based companies in India cater to the needs of end users as well as other businesses by leveraging artificial intelligence and related developing technologies such as NLP, Computer Vision, ML, and DL. The investment that startups have gotten in recent years indicates the growth of multiple AI-powered startups. Startup capital climbed by 32.5 percent year on year to USD 1,108 million in 2021, up from USD 838.3 million in 2020.
According to the Ministry of Commerce, the number of startups recognised by the Department for Promotion of Industry and Internal Trade (DPIIT) has increased from 471 in 2016 to 72,993 in 2022 (as of 30th June 2022), a huge increase of more than 15,400%. Furthermore, over 4,500 of the recognised startups are in industries related to new technologies such as the Internet of Things (IoT), robotics, artificial intelligence, and analytics.
Top AI Startups in India
Here are some of the top trending AI startups in India or ai based startups in India that are doing pretty well in their respective fields: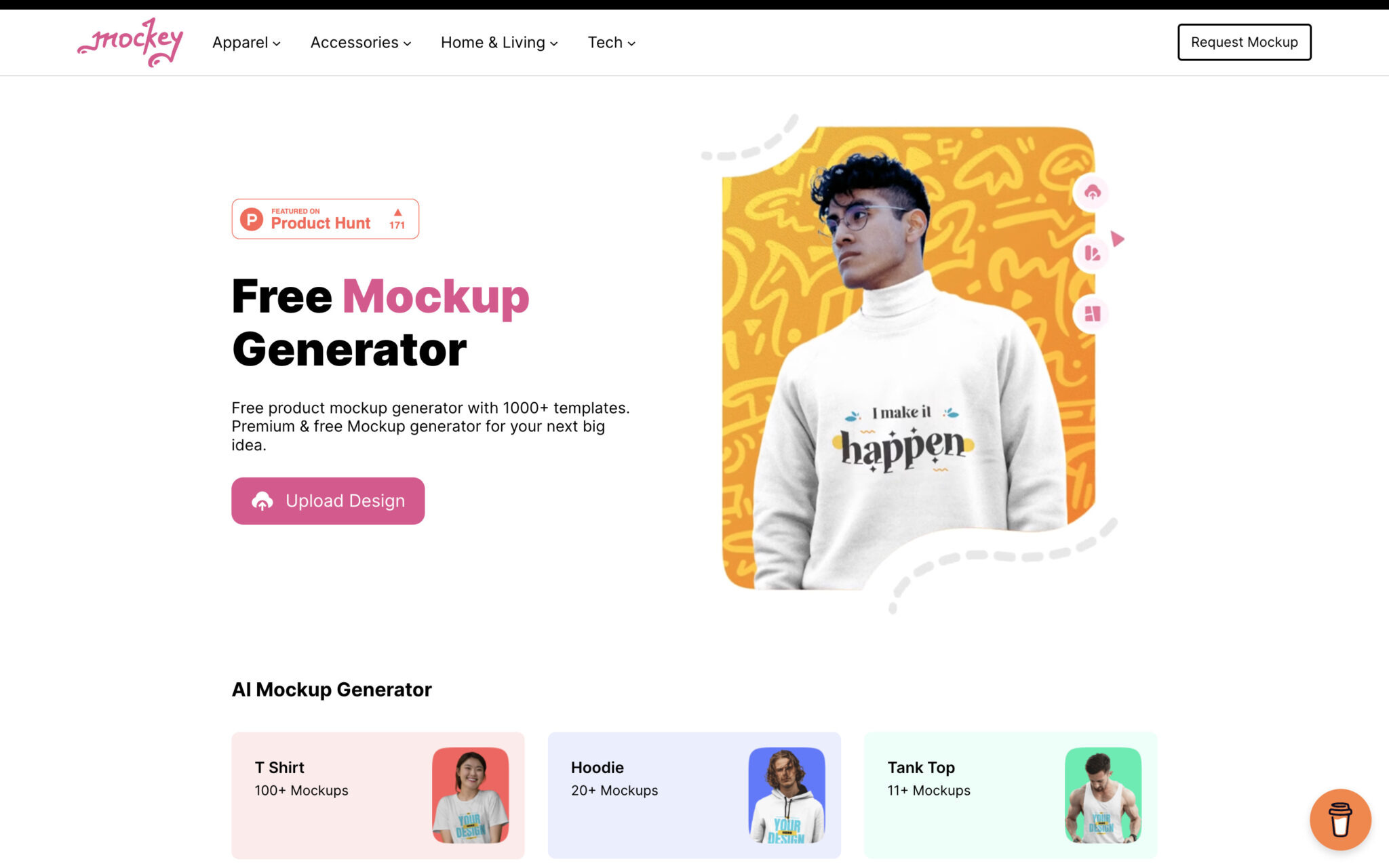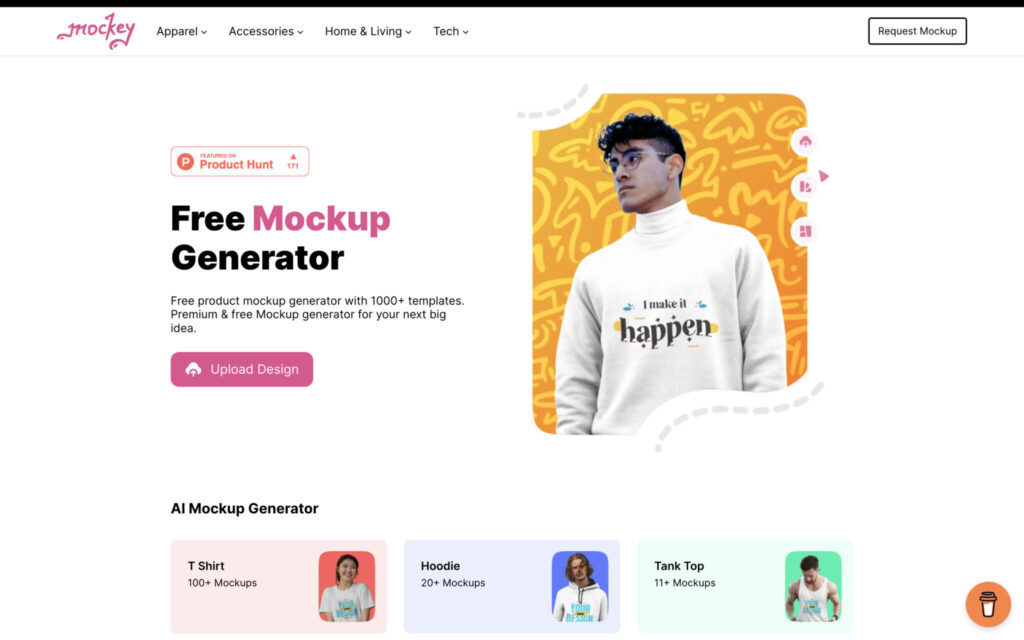 Mockey.AI is an AI-powered mockup generator that allows businesses to quickly create high-quality mockups of their products. Mockey.AI's technology understands a product's design and then generates a realistic mockup that may be utilised for marketing, sales, or product development. Mockey.AI has been used by businesses of all sizes and has produced excellent results thus far, so give it a shot.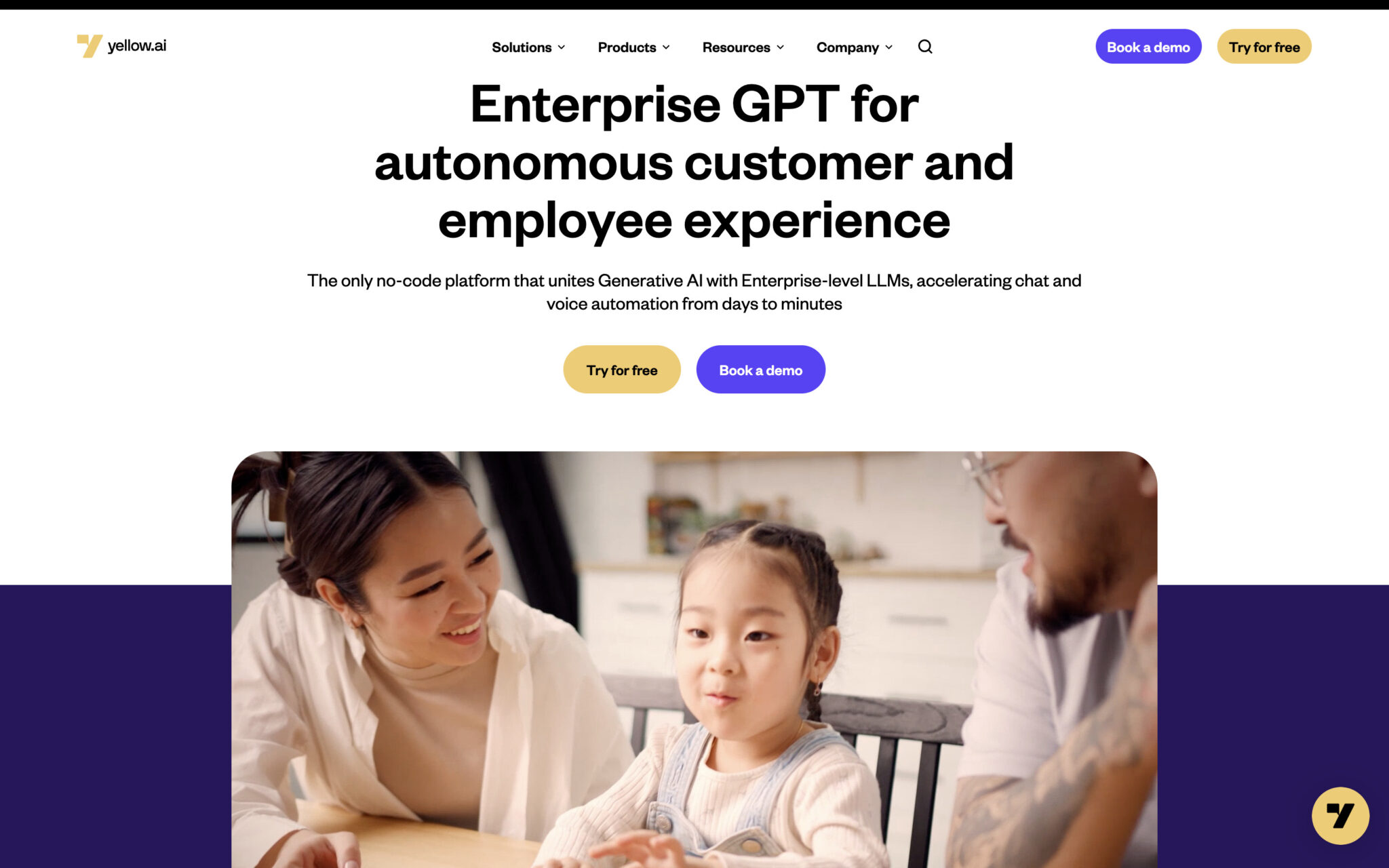 Yellow is among the popular AI startups in India that aims to transform the customer service business. Yellow is an AI-powered marketing platform that assists businesses in reaching their target audience with more relevant and personalised advertisements. Businesses can use their AI-powered chatbot platform to automate consumer interactions and give rapid help. Yellow's chatbot understands consumer requests and provides relevant and accurate responses using natural language processing and machine learning algorithms. Yellow assists businesses with improving productivity, lowering expenses, and increasing customer happiness by streamlining customer service procedures.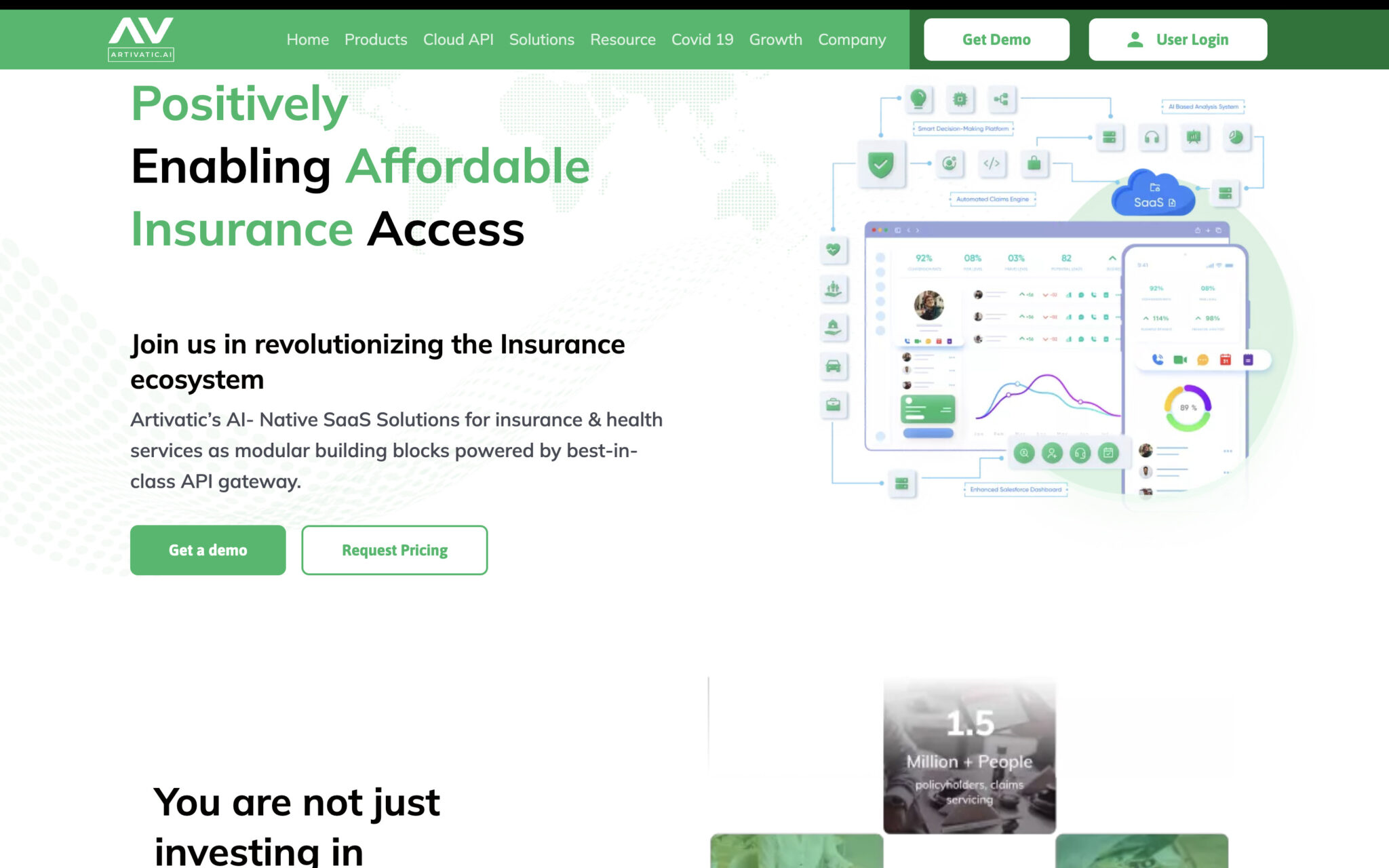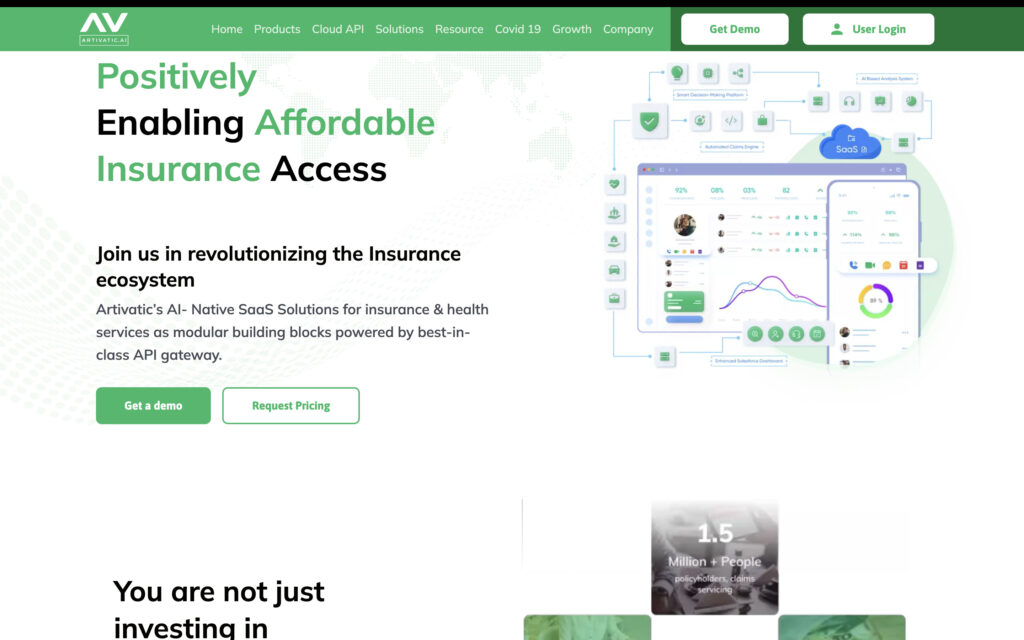 Artivatic is an India-based AI-driven insurtech startup. They create unique insurance solutions by utilising advanced technologies such as artificial intelligence, machine learning, and big data analytics. Its predictive analytics platform driven by AI assists organisations in making smarter decisions. Insurers can use Artivatic's platform to automate underwriting, claims processing, and customer onboarding processes, resulting in speedier, more efficient operations. Businesses of all sizes have used Artivatic, including banks, insurance companies, and shops.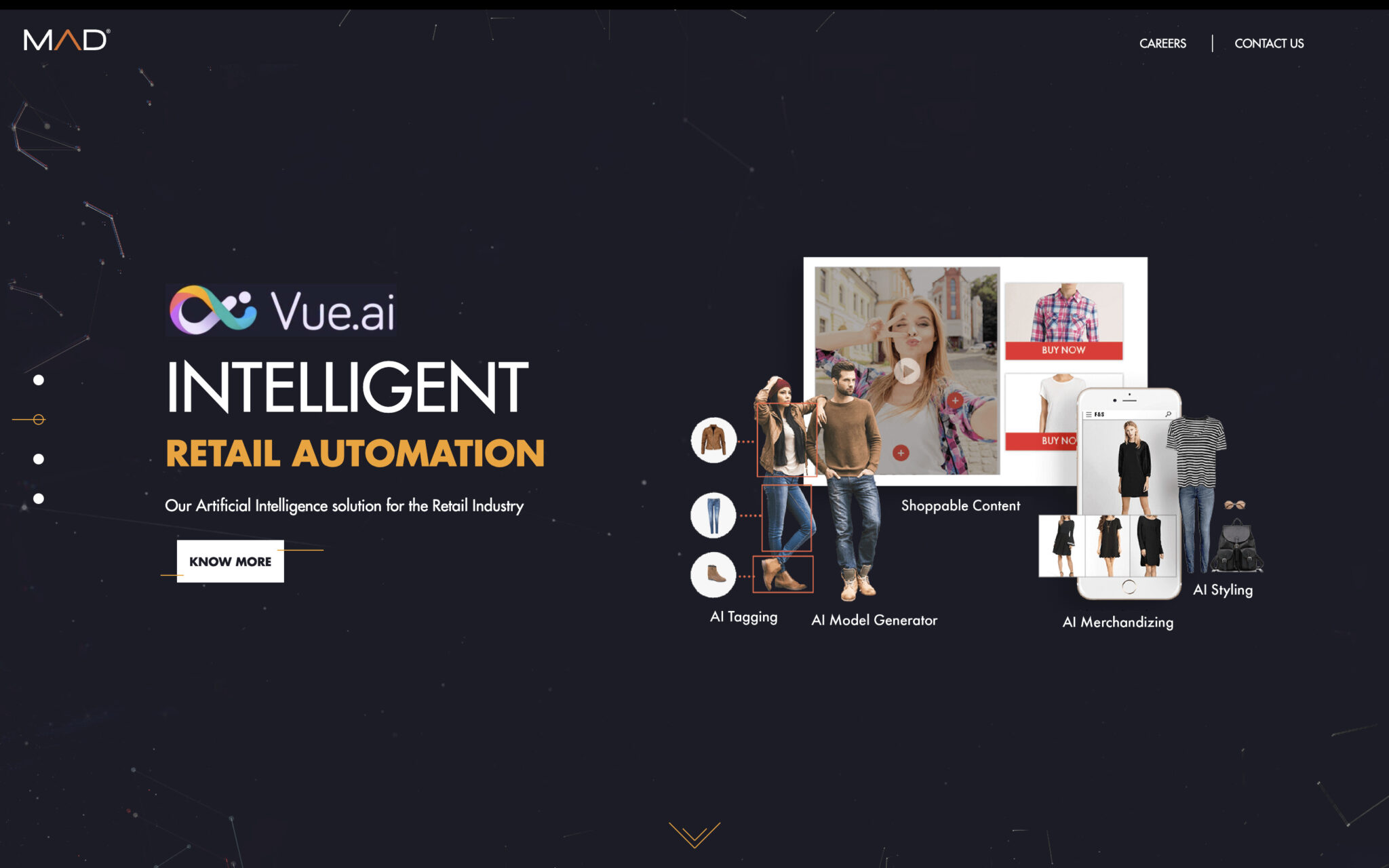 Mad Street Den is a retail technology company that uses artificial intelligence to assist businesses enhance their operations and customer experience. Mad Street Den's platform employs computer vision, machine learning, and augmented reality to develop solutions that assist organisations in increasing sales, lowering costs, and improving customer satisfaction. Vue.ai, their flagship product, provides a variety of AI-powered retail solutions, such as visual search, personalised recommendations, and product tagging. Businesses of different sizes have used Mad Street Den, including Reliance Retail, Shoppers Stop, and Myntra.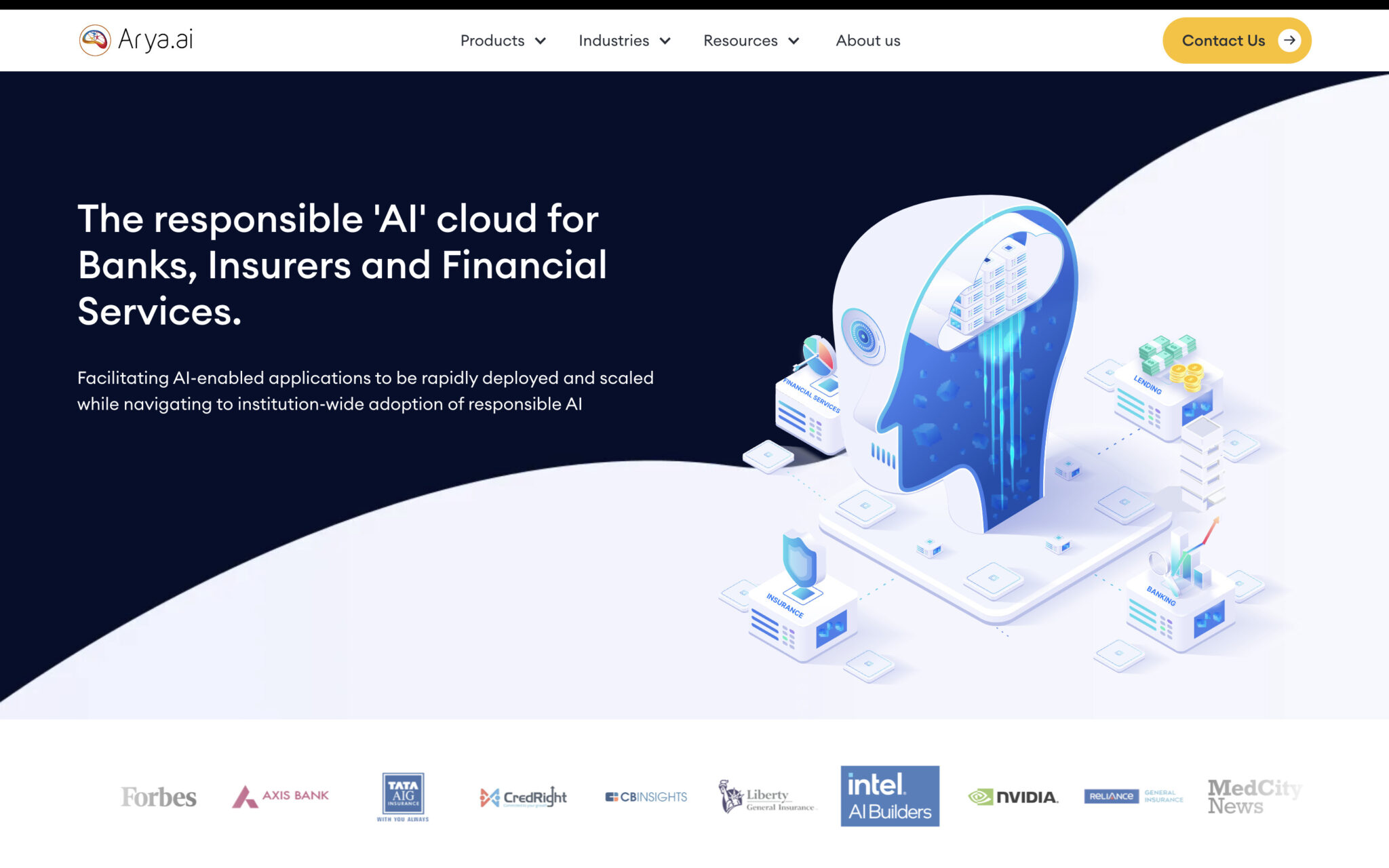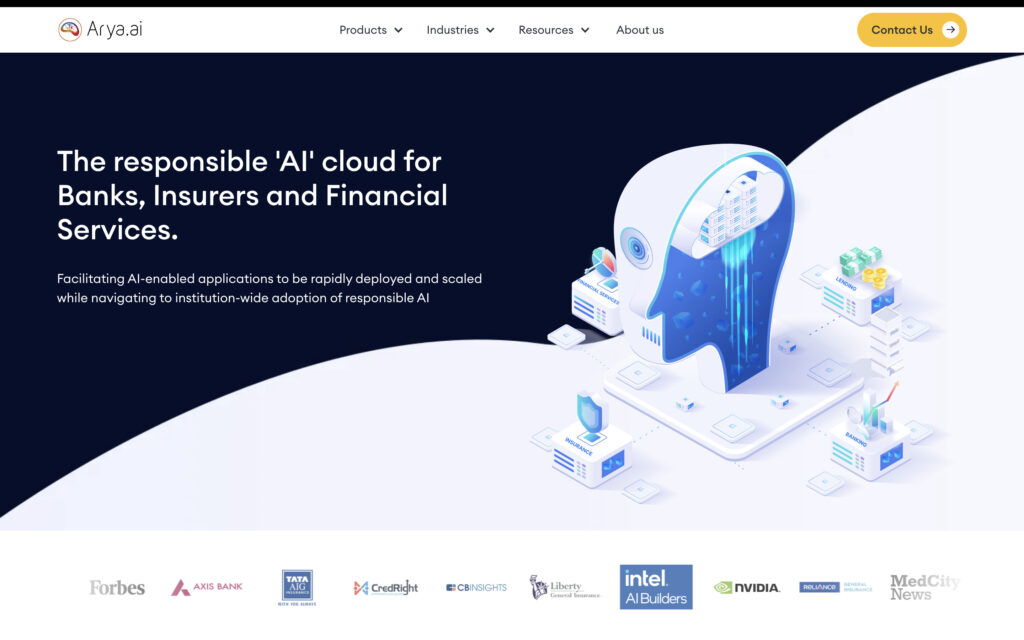 Arya is one of the emerging AI Startups in India that specialises in building conversational AI solutions. Businesses can use their advanced natural language processing algorithms to create intelligent chatbots and virtual assistants. Arya.ai can assist with enquiries, appointments, reservations, and even shopping. Arya supports companies with automating a variety of tough issues through the use of its flagship product, Vega, which allows for the rapid development of complex systems. Arya.ai is still under development, but it has the potential to be a powerful tool for people who want to manage their lives more efficiently.
Crux Intelligence is an AI-powered fraud detection technology that assists organisations in preventing fraud. The Crux Intelligence platform analyses data using machine learning to find trends that indicate fraud. Their products assist firms to optimise processes, increase productivity, and achieve a market advantage. Businesses of all sizes have used Crux Intelligence, including banks, insurance companies, and shops.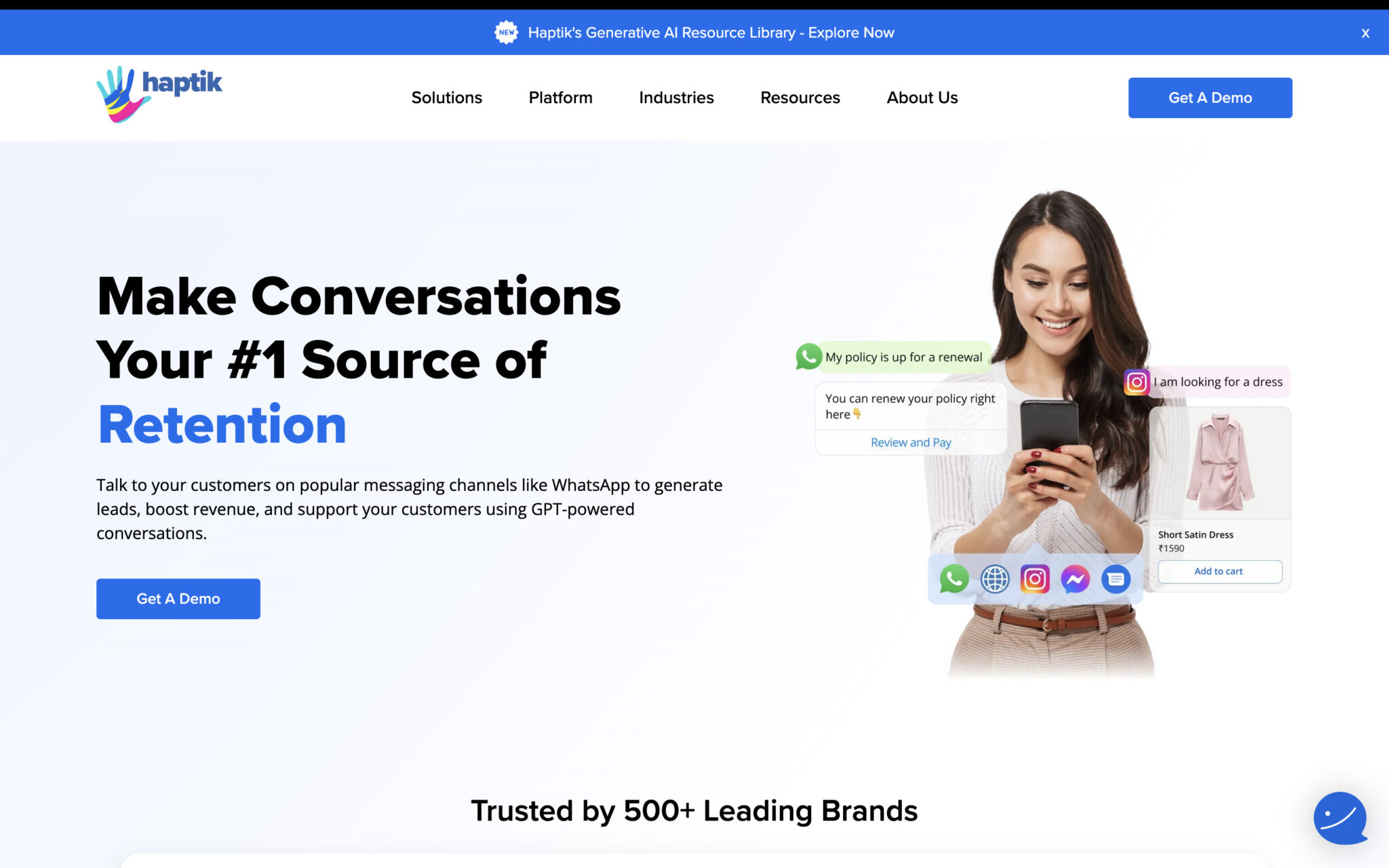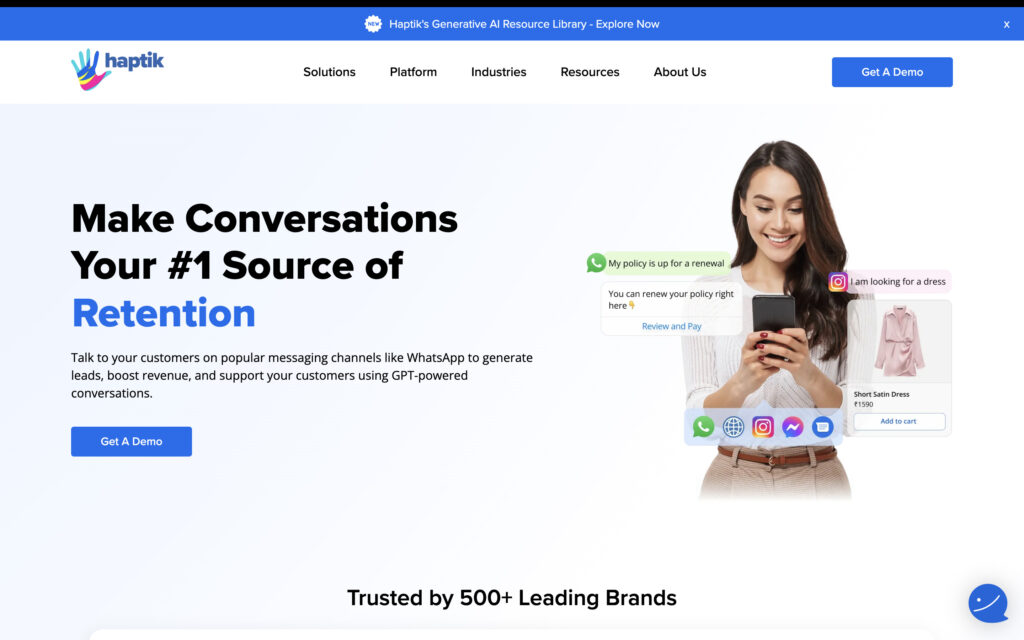 Next on the list of the best AI Startups in India, we have Haptik. Haptik.ai is an Indian corporate conversational AI platform that allows companies to create conversational AI systems. Customer support, sales, marketing, and education are all possible uses for the platform. The Haptik platform can interpret complicated natural language queries and respond with appropriate and personalised solutions. In addition, the platform may learn and develop over time, allowing it to deliver greater service to users.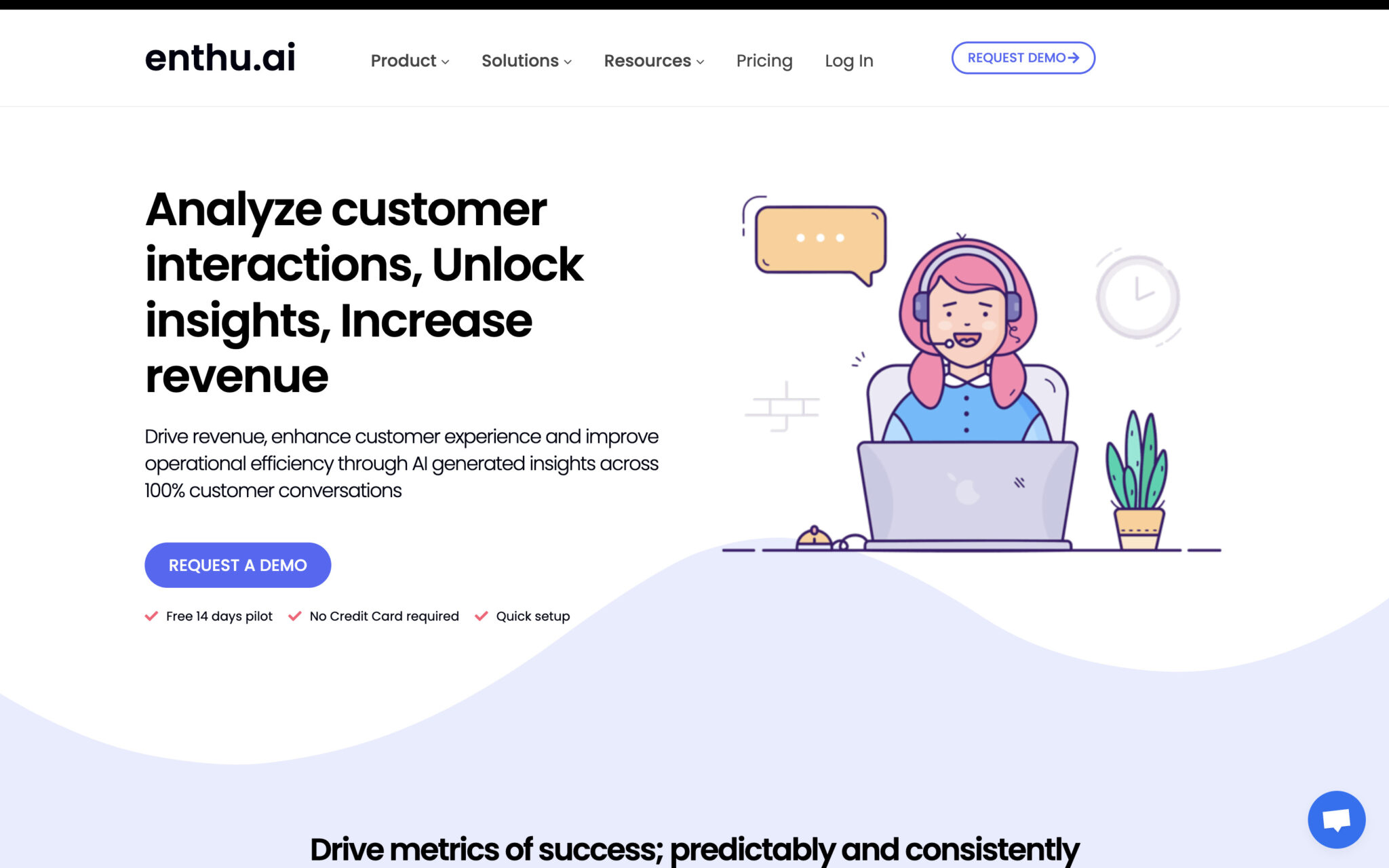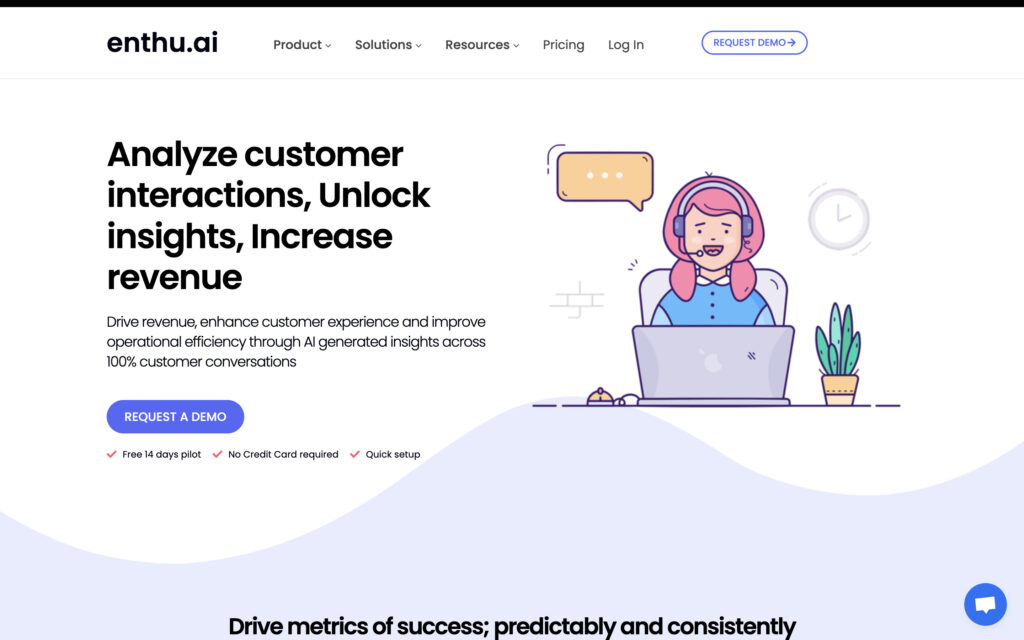 Enthu.ai is an AI-powered language learning tool that assists users in learning new languages more effectively. They create artificial intelligence-powered platforms and solutions that customise instructional content to individual learning styles and needs. The algorithms used by Enthu analyse student performance to deliver personalised recommendations, adaptive learning routes, and real-time feedback. Enthu's goal with AI in education is to make learning more efficient, interesting, and accessible for students, allowing them to achieve their full potential.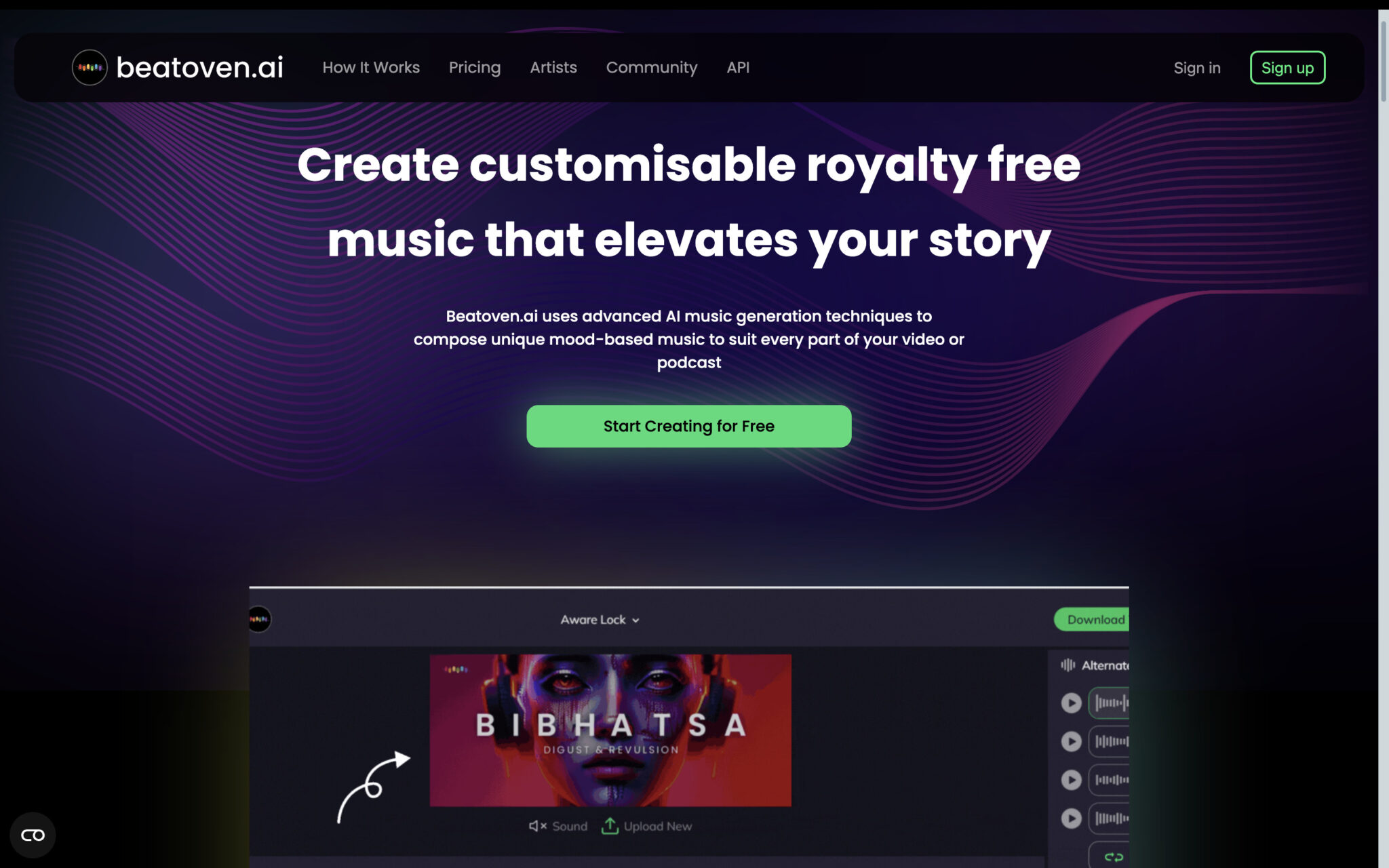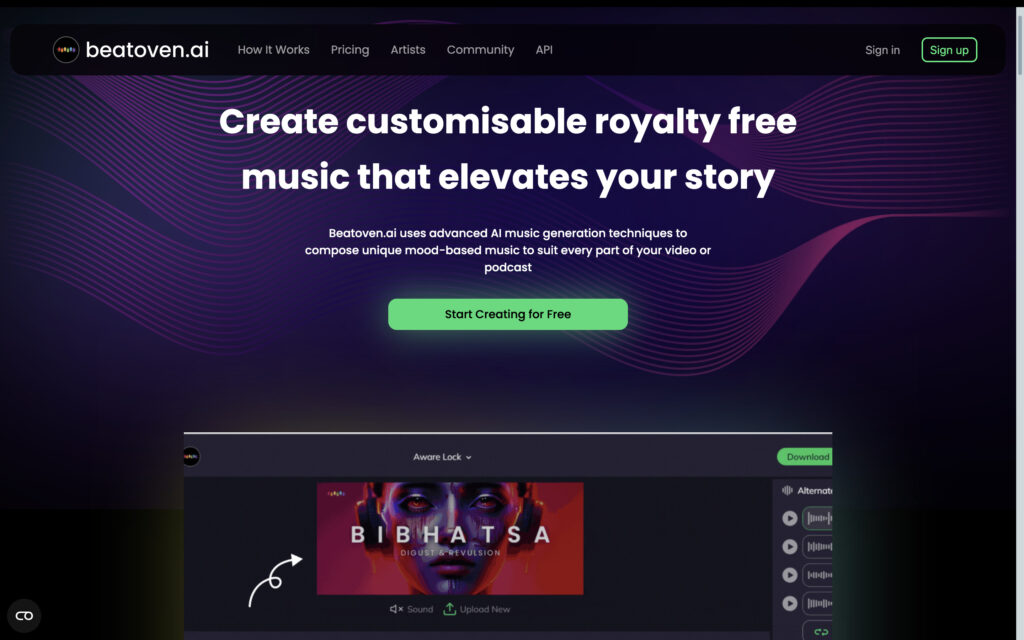 One of the most trending AI companies in India is Beatoven. Beatoven mixes music and artificial intelligence and helps the creator create their own music. They create artificial intelligence-powered music creation and generation technologies. Beatoven's algorithms analyse music patterns, genres, and user preferences to develop unique musical experiences. Their technology is used in music production, gaming, advertising, and other creative industries, and it provides a new and inventive approach to music creation and customisation.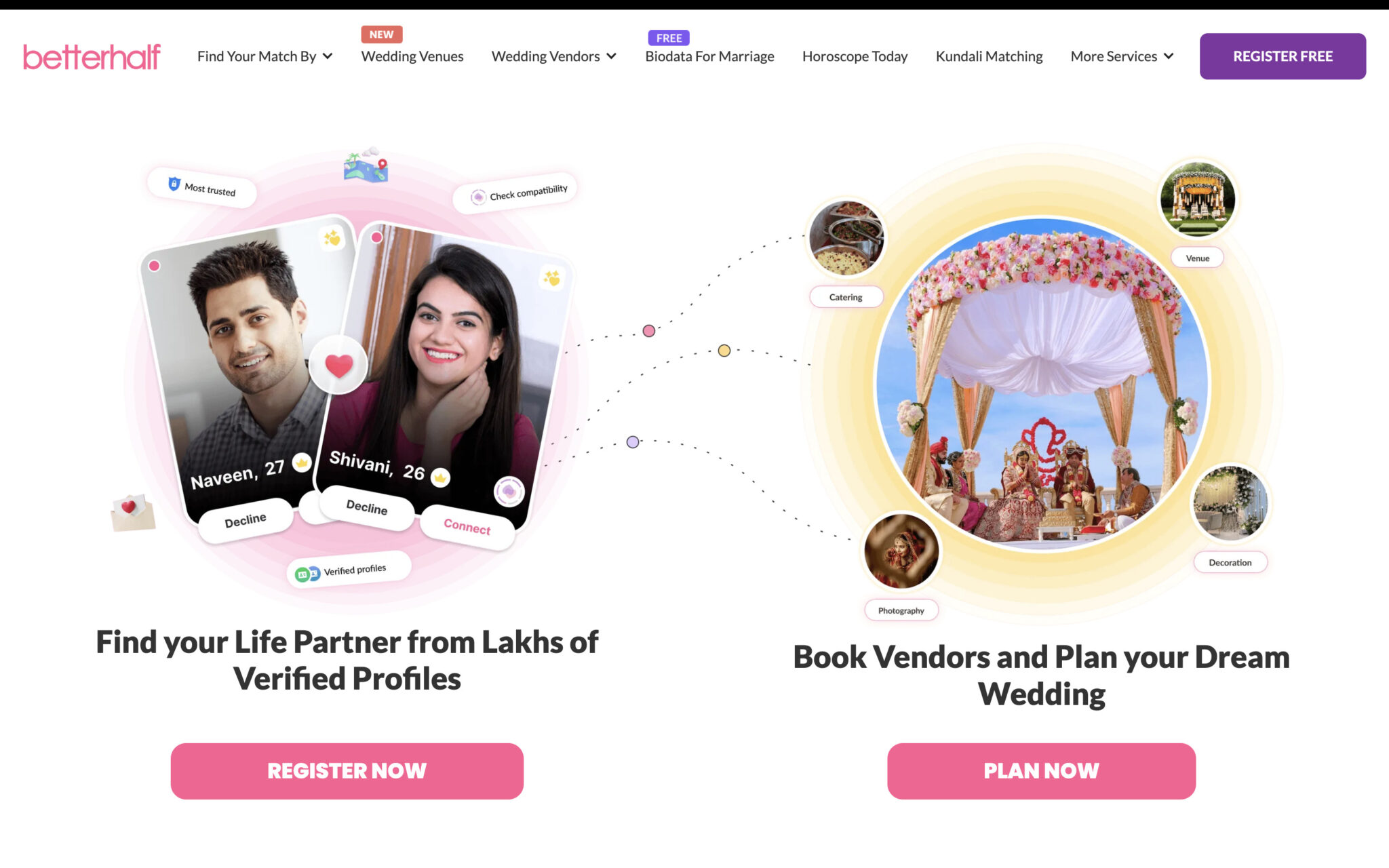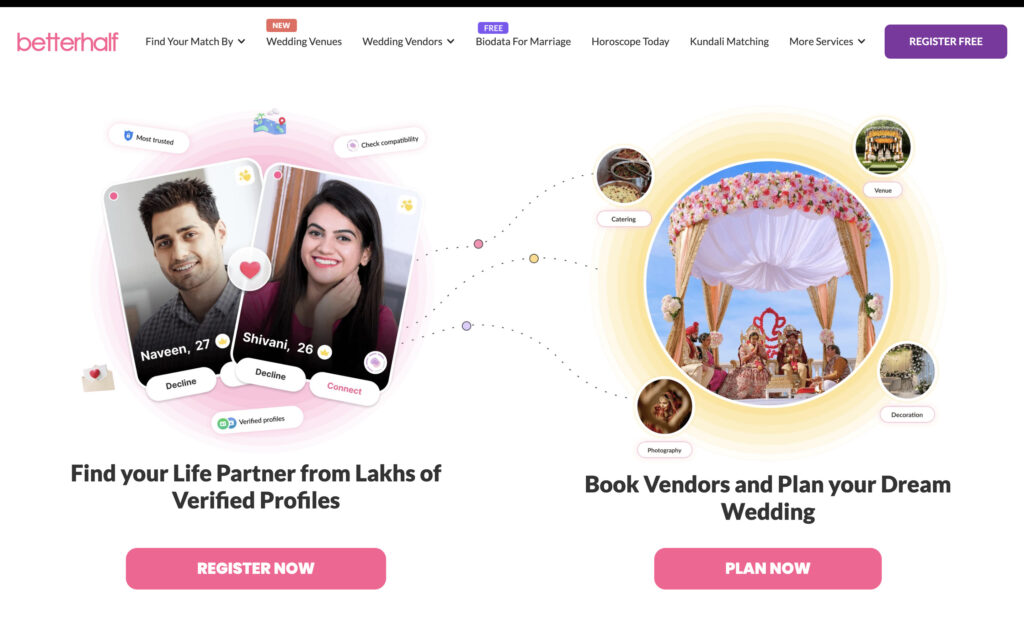 Betterhalf is an Indian artificial intelligence firm that specialises in AI-powered matchmaking and dating. To locate compatible matches, they use machine learning algorithms to analyse user profiles, likes, and behaviours. Betterhalf's technology attempts to improve the dating experience by recommending highly relevant and matched partners. Their platform promotes meaningful connections and boosts the likelihood of long-term partnerships based on shared values, interests, and compatibility.
FAQs
Which AI Startups in India is the best?
Here are the best AI Startups in India that are performing really good:
1. Mockey
2. Yellow
3. Artivatic
4. Mad Street Den
5. Arya
6. Crux Intelligence
7. Haptic
8. Enthu
9. Beatoven
10. Betterhalf
Which AI-related startups are there in India?
AI-related startups in India include Arya, Crux Intelligence, Haptic, Enthu, Beatoven, Betterhalf, and many more.
Which AI company is popular?
Wipro, Tata Consultancy Services (TCS), Infosys, and HCL Technologies are among the well-known AI companies in India.
Conclusion
To summarise, India's AI startup scene is vibrant and diverse. Artificial intelligence is being used to drive innovation in a variety of industries by companies such as Arya, Crux Intelligence, Haptic, Enthu, Beatoven, and Betterhalf. These firms illustrate the capacity of AI to improve and enhance experiences ranging from customer service and data analytics to haptic technology, education, music, and matchmaking.
With so many AI companies and AI tools, our day-to-day life is getting easier and better each day. They demonstrate India's dedication to technical growth and its potential to become a worldwide AI innovation hub. These firms are transforming sectors and envisioning a future in which AI effortlessly integrates into our lives, boosting efficiency and enriching human experiences.