Custom Products—Design Your Own
Customize 50+ products for yourself or your store. Outsource your inventory, print-on-demand, and shipping to Blinkstore and focus on building your apparel and accessories brand without worrying about quality, scale, and operations.

How to create custom products?
1. Create Store
Free platfrom for your custom products. No-code e-commerce store builder.
2. Add Design
Choose from 50+ print-on-demand custom products in our catalog. Upload your own design to customize products
4. Order & Enjoy your product
Order it for yourself or start selling online via your brand
4. Scale your business
Sell custom products online from Blinkstore or via your own brand store
Turn custom products into iconic brands
Leave rest to us
50+ Custom Products
Free Delivery
Picture quality printing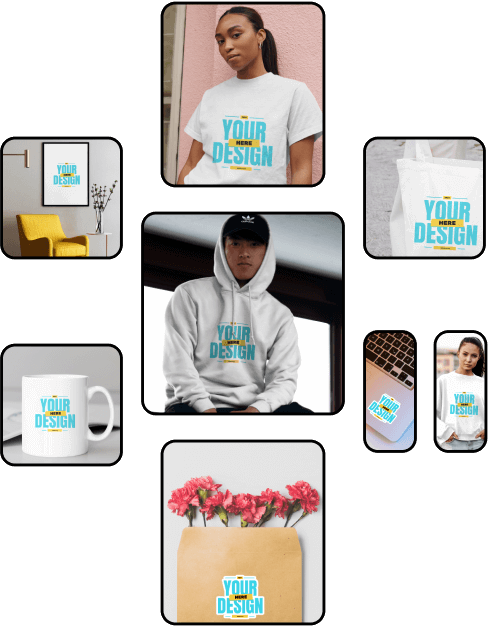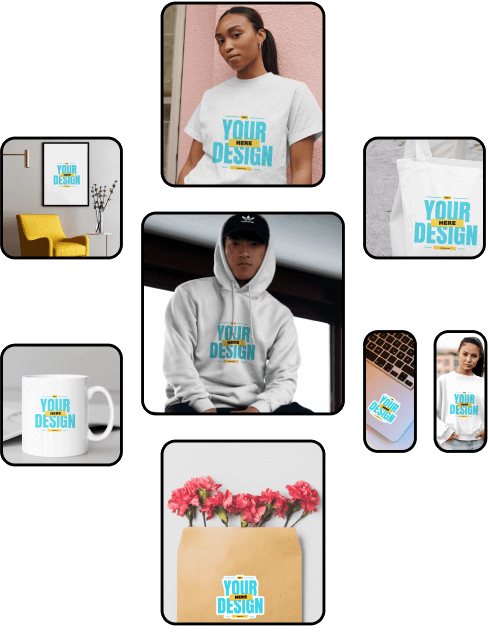 Can't find what you are looking? Contact us
Make profits by selling on Blinkstore💰
*Base Price + Your Profit = Selling Price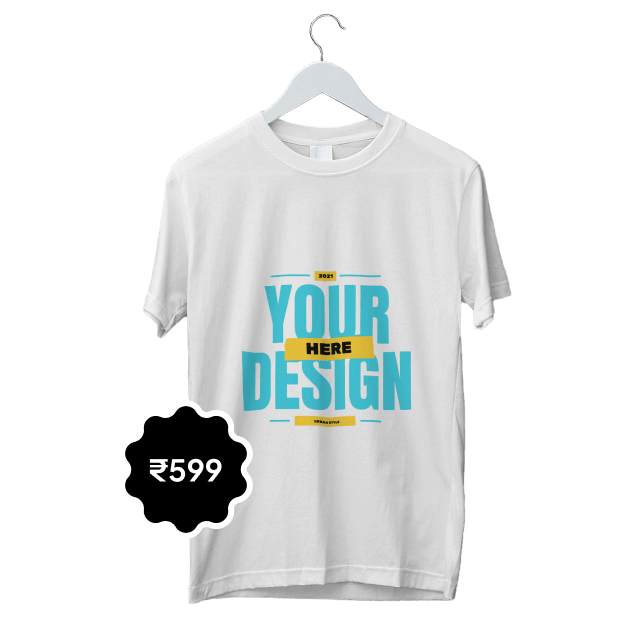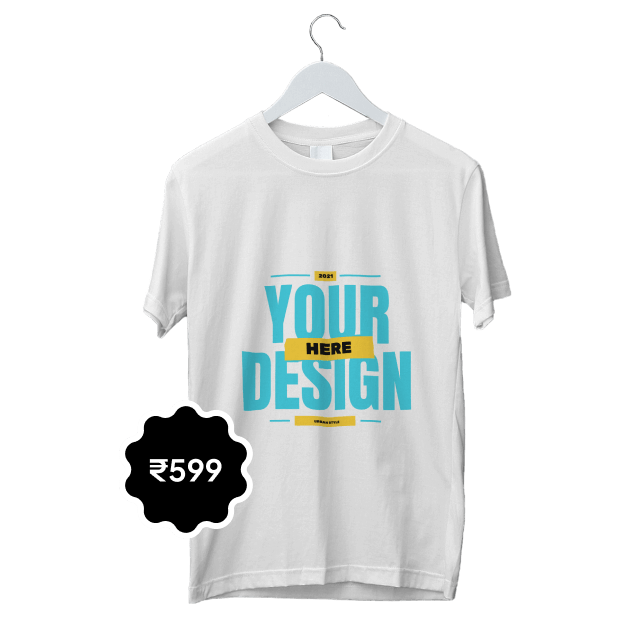 Step 1
Let's say you design a t-shirt, and you sell it for ₹599.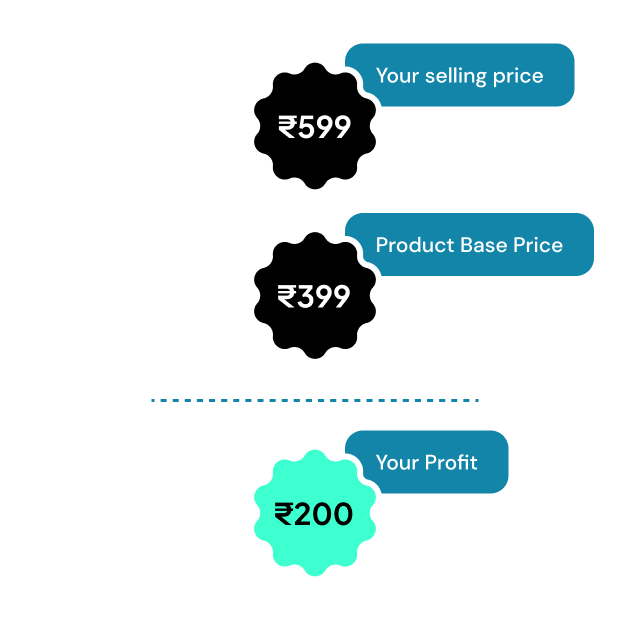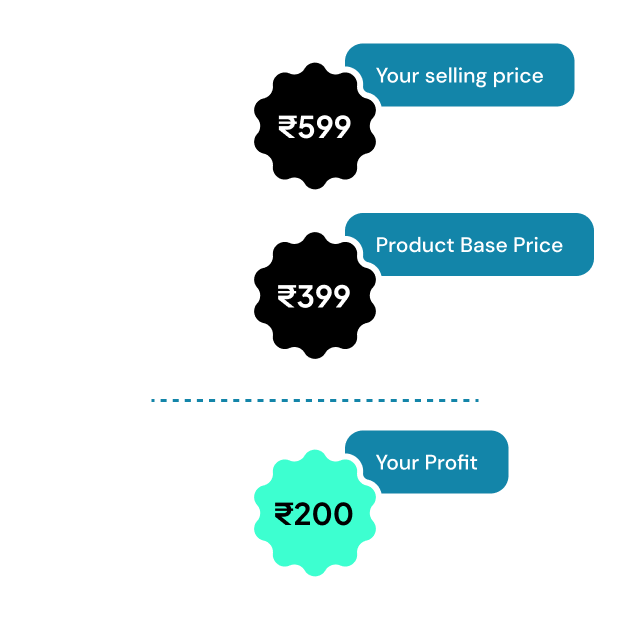 Step 2
Blinkstore will take ₹399 to cover the cost of product, printing, shipping, and inventory.
Step 3
Now, let's say you sell 1,000 tees. You'll make ₹2,00,000.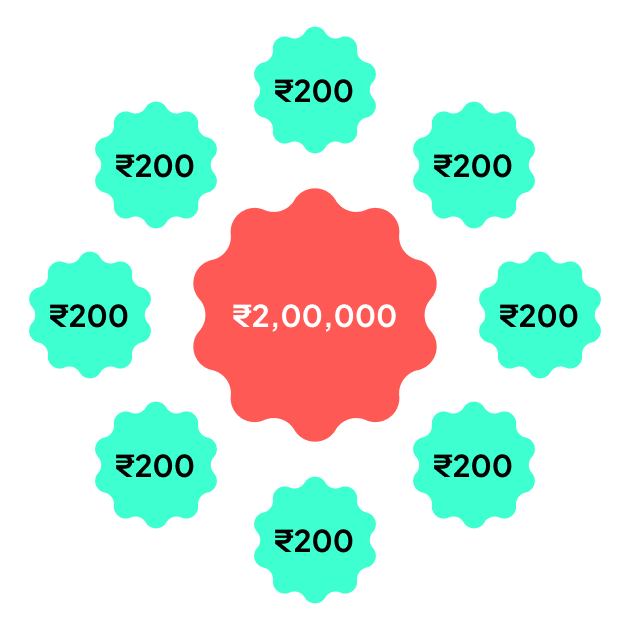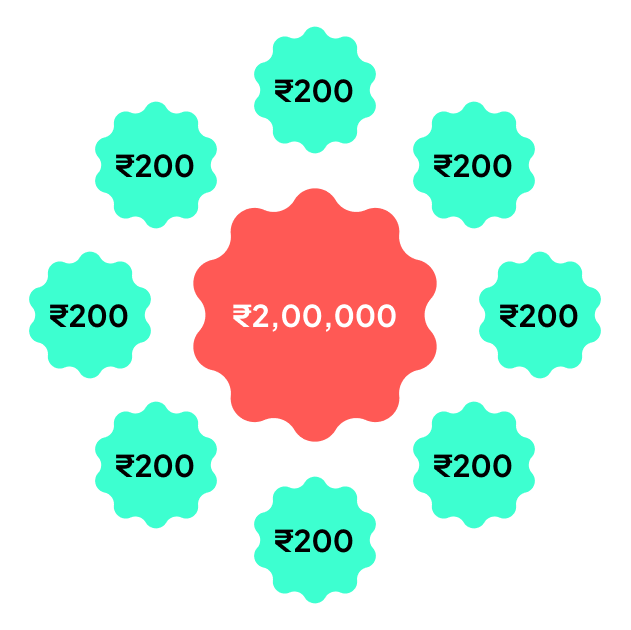 Blinkstore is free with
fully packed features
50+ Products
Get a wide variety of products to choose from to customize your swag.
48 hour Dispatch
Reach customers anywhere in India. Blinkstore delivers to 27,000+ Pin codes pan India. Our courier partners ensure a fast shipping experience.
Official Storefront
Save Rs. 5000 per month by using our inbuilt storefront (e-commerce store builder).
Mobile App
Blinkstore app is also available on PlayStore. Make your idea and products go live in seconds.
No Minimum Orders
There is no limit on the minimum number of orders. You can order one or 1000 products, we handle everything.
Branding & Packaging
Custom neck labels, branding, and packaging are available. Get custom swag bags, boxes, etc.
High Quality Printing
Pixel perfect printing with our high-quality printers and best print on demand products.
Store Analytics
Add Facebook Pixel and Google Analytics to your store and track your visitors and Ad performance.


Create your own custom products online!
Blinkstore makes it seamless to create online stores, custom product & merchandise, and sell instantly, anywhere.
10K+ Creators & Brands are Building Their Stores on Blinkstore Already
Frequently Asked Questions
Who are Printful competitors?

Who can benefit from custom products on Blinkstore?

Content creators, YouTubers, and Influencers, who want to start their own merchandise for fans and followers can benefit from Blinkstore. Small brands, communities, and startups can also benefit by starting their merchandise stores on Blinkstore.

How I can get custom products?

Sign up on Blinkstore, create your store, and upload your designs on our products. Choose from 30+ print-on-demand products and customize them as per your requirements. Then you can order the products from the store and get custom products delivered to your address.

How to create your own custom-branded t-shirt shop in minutes?

You can create your custom-branded t-shirt shop in minutes on Blinkstore. Simply signup using Google, Create your store, and upload designs to customize t-shirts. It takes less than a minute to get your t-shirt business live using Blinkstore. We'll handle the inventory, print-on-demand, and shipping at any scale.

How does product customization work?

It starts with you choosing a specific product. Then, you add your design—you can upload your own design in our Product Editor. After that, you either order the product for yourself or add it to your store catalog. If you choose to sell your custom product online, we'll print, package, and ship the product to your customers every time you receive an order.

How do I start my own product line?

You can start by picking a specific product category, like shirts or accessories. Then, customize those with your own unique designs. Or you can pick your signature design and apply it to various product categories. Whatever you choose, stay true to your brand and keep an eye on shopping trends and customer preferences.

Where Do I sell custom products?

We recommend selling online. To do so, you'll need to set up an online store on Blinkstore. Afterward, upload your designs and customize products as per your brand. Now create the presence of your brand on all social media, blogs, and youtube. Optimize your store for SEO, run social media ads, and host giveaways to kickstart the selling.

What are custom products?

Customized products are unique and printed or manufactured on order. Typically, custom products are apparel, accessories, packaging, and personalized gifts. People make custom products like t-shirts, posters, phone covers, etc. either to order for themselves or friends for gifting or to sell online and earn money from it.

What are examples of customized products?

Customization in products means that you can choose the color of the product, upload the design on the product, and change how the product will look like. For example, when you customize a t-shirt, you can choose the type of t-shirt, color, and the design that you want to be printed on top of it.

What are custom designs?

Custom designs are designs that you create in Photoshop or other design tools and explore in PNG or JPG, preferably in a transparent format to use for product customization.

How to design custom t-shirts, notebooks, hoodies, and more custom products?

Read the complete guide on How to design and sell t-shirts online in India to learn how you can easily design custom t-shirts and sell or order them for yourself. The process is the same for custom notebooks, hoodies, and other products.

What products can I customize?

How do I use Blinkstore for my D2C apparel brand?

Create your D2C apparel brand's store on Blinkstore and start selling customized products to your buyers. If you are already running a D2C apparel brand on any other E-commerce builder platform and want to introduce a new product line via Blinkstore, get in touch with us at [email protected] and we'll onboard you are a client to process your orders (printing, packaging, and shipping).

How to place bulk orders for customized products in India?

To place a bulk order for customized products in India, create your store on Blinkstore, upload your custom designs, and place orders. For special requirements, contact us at [email protected] and we'll manually collect and process your bulk print-on-demand order. We'll also give discounts on bulk orders.