You've come to the correct place if you're looking for the greatest business ideas in Bihar for 2023. Our top 15+ business ideas list includes low-cost, high-profit options. We have you covered if you want organic farming, e-rickshaw manufacturing, food processing, or digital marketing services.
You can tap into Bihar's expanding economy and achieve success with these great business ideas. Don't put off researching the best business prospects in Bihar any longer!
Table of Contents
Bihar- The Land of Monasteries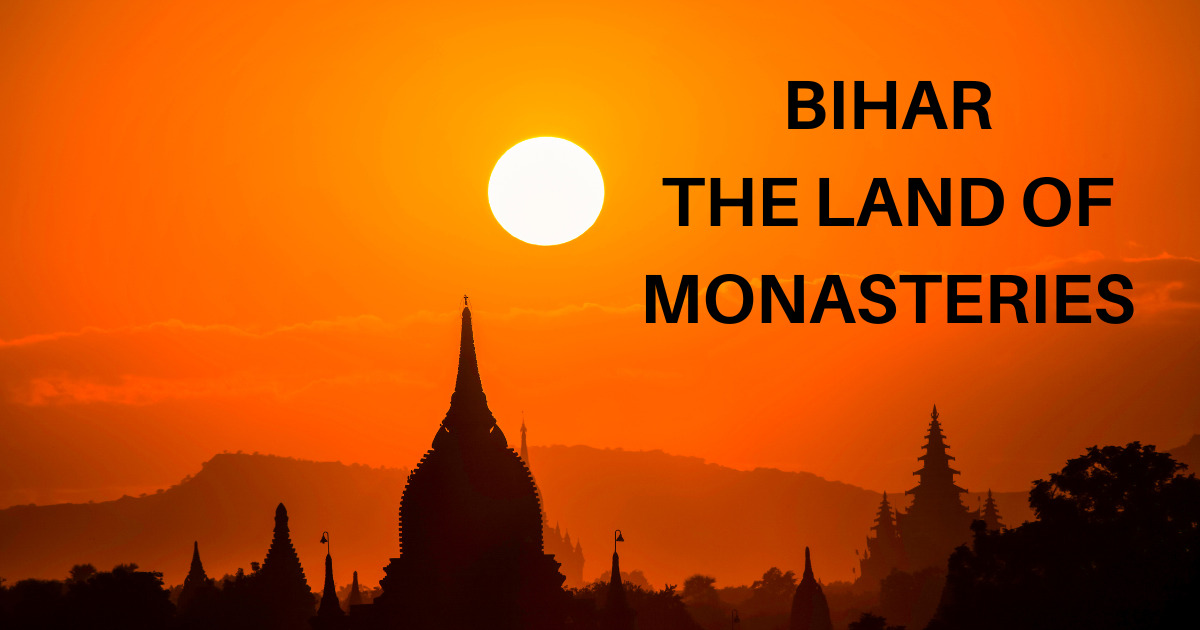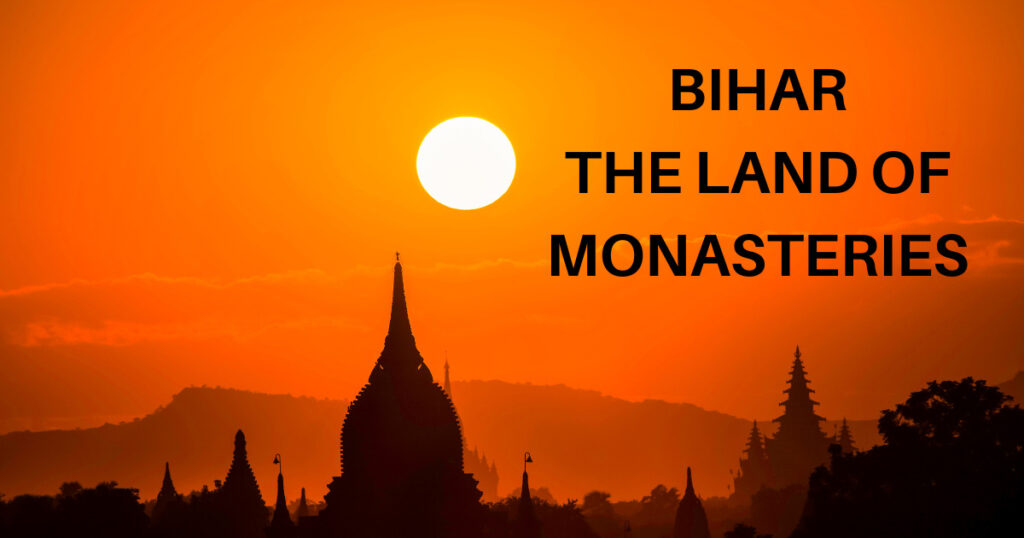 Bihar is one of India's major states, situated in the country's east. The state has a population of more than 120 million people and an area of approximately 94,000 square kilometres. Bihar's economy is mostly built on agriculture, with over 80% of the population relying on it for a living.
Agriculture is the backbone of the Bihar economy, accounting for over 20% of the state's GDP. The state is a major producer of vegetables, fruits, and cereals in the United States. Bihar's principal crop is rice, and the state is India's second-largest producer of rice. Wheat, maize, sugarcane, and oilseeds are among the other crops farmed in the state. (Source)
Bihar's other businesses, in addition to agriculture, include textiles, handicrafts, and tourism. The state has a significant weaving culture, and Bhagalpuri silk and Madhubani paintings are internationally recognised. Bihar is also well-known for its handicrafts, which include terracotta, stone carvings, bamboo items, and ceramics.
Tourism is another key industry in Bihar's economy. The state is home to a number of significant historical and cultural monuments, including the birthplace of Lord Buddha, Bodh Gaya, and the ancient city of Nalanda. Chhath Puja and Sonepur Mela are two of the state's well-known festivals and fairs.
Bihar has seen an increase in businesses such as FMCG, pharmaceuticals, and renewable energy in recent years. The state is also working to improve its infrastructure, with plans to boost road, rail, and air connectivity.
Despite some issues, Bihar's economy is varied, with numerous prospects for growth and development. Given its enormous natural resources, talented workforce, and strategic position, the state has the potential to become a great economic powerhouse.
Why Start a Business in Bihar?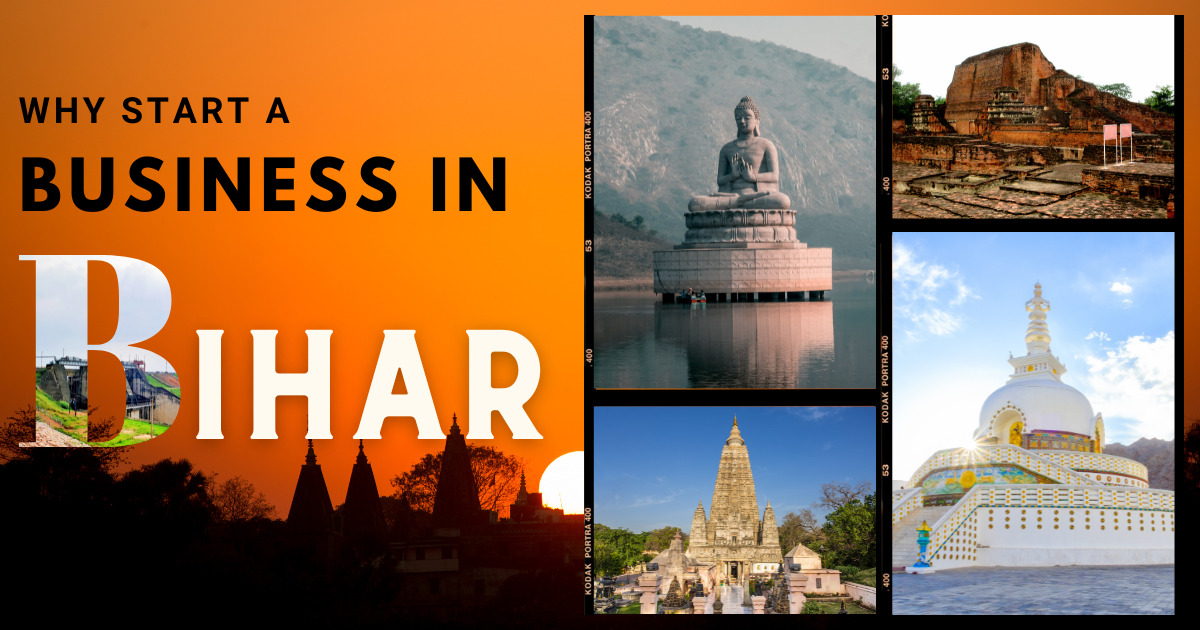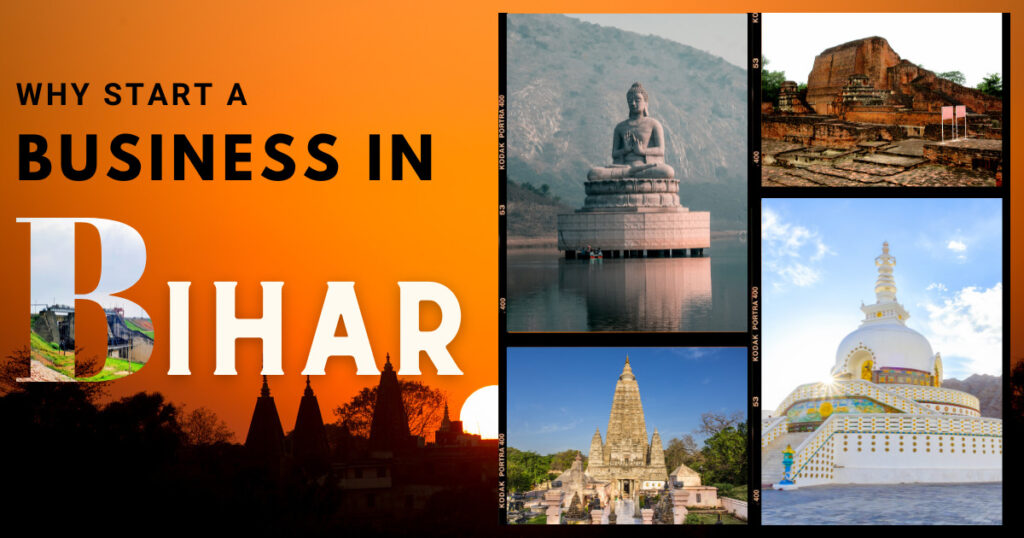 Starting a business in Bihar can be a smart decision for these reasons:
Natural Resources
Bihar is a state with a rich agricultural culture and enormous natural resources. The state is one of the country's top producers of vegetables, fruits, and grains, making it a good location for food processing and agriculture companies. Furthermore, Bihar possesses mineral deposits such as limestone, coal, and bauxite, which are necessary for businesses such as cement, steel, and aluminium.
Large and Growing Market
Bihar is one of India's most populated states, with a population of about 120 million people. This is a sizable and expanding market for firms ranging from FMCG to consumer electronics.
Govt. Policies
Government Policies that Encourage Entrepreneurship and Investment: The state government has implemented a number of policies and initiatives to encourage entrepreneurship and attract investment. Subsidies for capital investment, land purchase, and training are just a few examples. Furthermore, the state government has taken a number of steps to improve infrastructure, making Bihar more business-friendly.
Skilled Workforce
Bihar has a vast pool of qualified and unskilled labour, which can be a considerable advantage for firms intending to establish operations in the state. Businesses in fields such as agriculture, textiles, and handicrafts can benefit from the workforce's expertise in these areas.
Growing Tourism Industry
Bihar is home to various significant historical and cultural monuments, making it a popular domestic and international tourism destination. This creates chances for companies in the hospitality and tourist industries, such as hotels, resorts, and travel agents.
These are some of the main reasons to start businesses in Bihar. Now, let's look at some business ideas in Bihar to consider in 2023.
Best Business Ideas in Bihar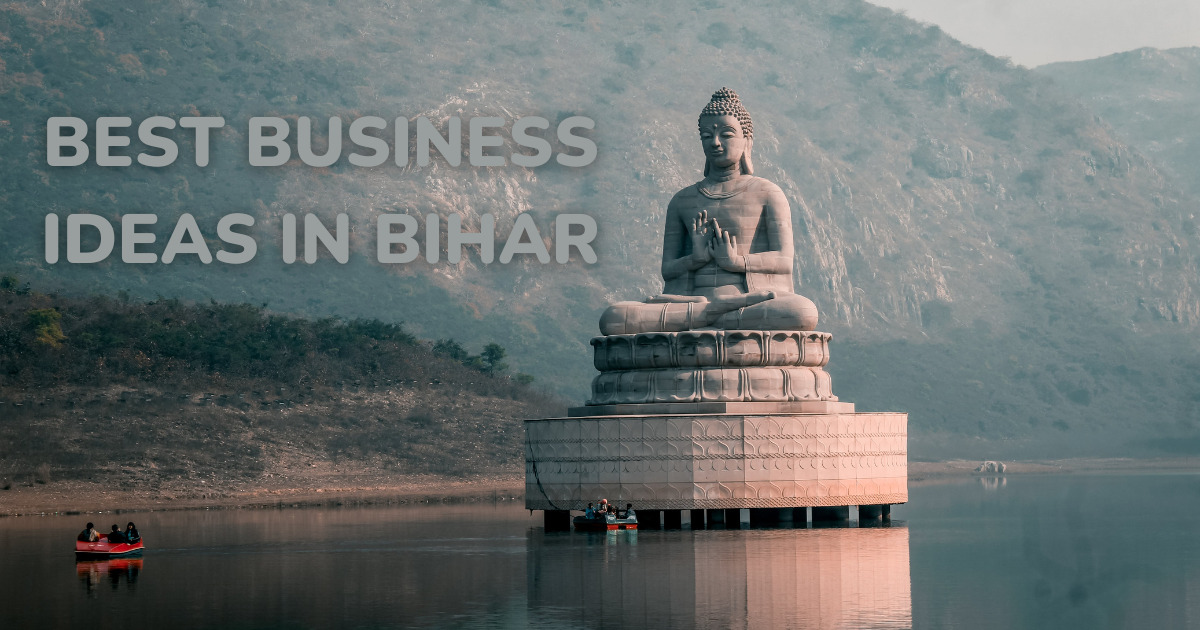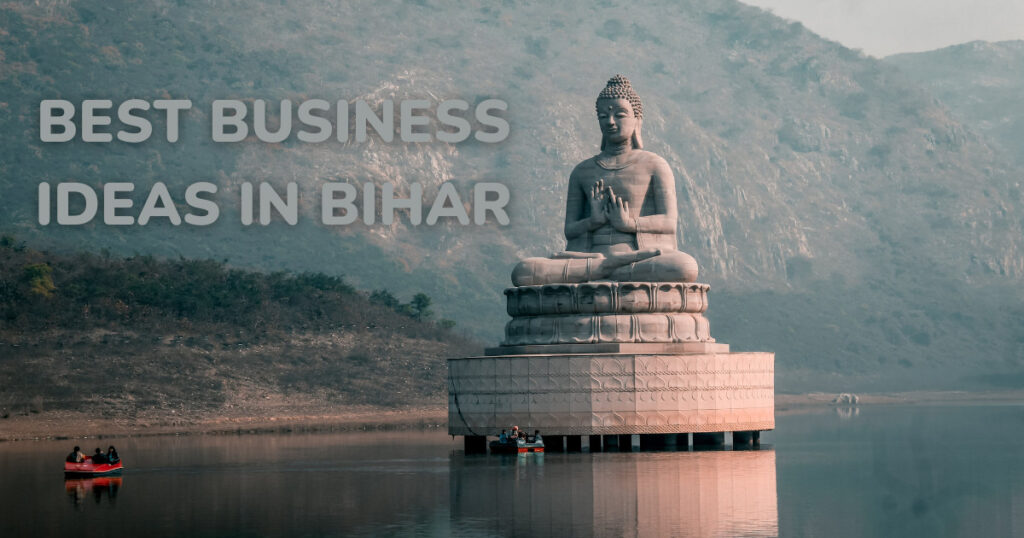 Whenever we talk about business ideas, we first need to research the market and then analyze the results before getting into any sort of idea or conclusion. But don't worry, we have already done it for you. Here are some of the most potential business ideas in Bihar:
Organic Farming and Export
Bihar has a long agricultural history, and organic farming is becoming increasingly popular in the state. Organic farming uses natural fertilisers and pesticides and can be a profitable enterprise for farmers who follow sustainable agricultural practices. Furthermore, there is an increasing demand for organic goods in both domestic and foreign markets, giving farmers the chance to export their products.
Transportation Business
Bihar is a huge state with a booming economy, and transit is a crucial service for both residents and enterprises. Starting a transportation business in Bihar, such as a cab service or a logistics firm, can be a lucrative endeavour. The state government's emphasis on building infrastructure, such as highways and motorways, is likely to enhance demand for transportation services.
Local Cuisine and Snacks
Bihar is famous for its delicious local cuisine, including dishes like litti-chokha, sattu-paratha, and khaja. Starting a food business that focuses on these local delicacies can be a profitable venture. Plus, there is a growing trend towards healthy snacking, and businesses that produce snacks made from locally sourced, natural ingredients can find a loyal customer base.
Ayurvedic Medicines
Ayurvedic medicines are becoming increasingly popular in India and abroad, and Bihar is home to several Ayurvedic practitioners and institutions. Starting a business that produces and sells Ayurvedic medicines can be a profitable venture, especially if the products are marketed to a wider audience beyond Bihar. Also, Ayurvedic tourism is becoming popular, and businesses that offer Ayurvedic treatments and wellness services can find success in Bihar's growing tourism industry.
Handloom Products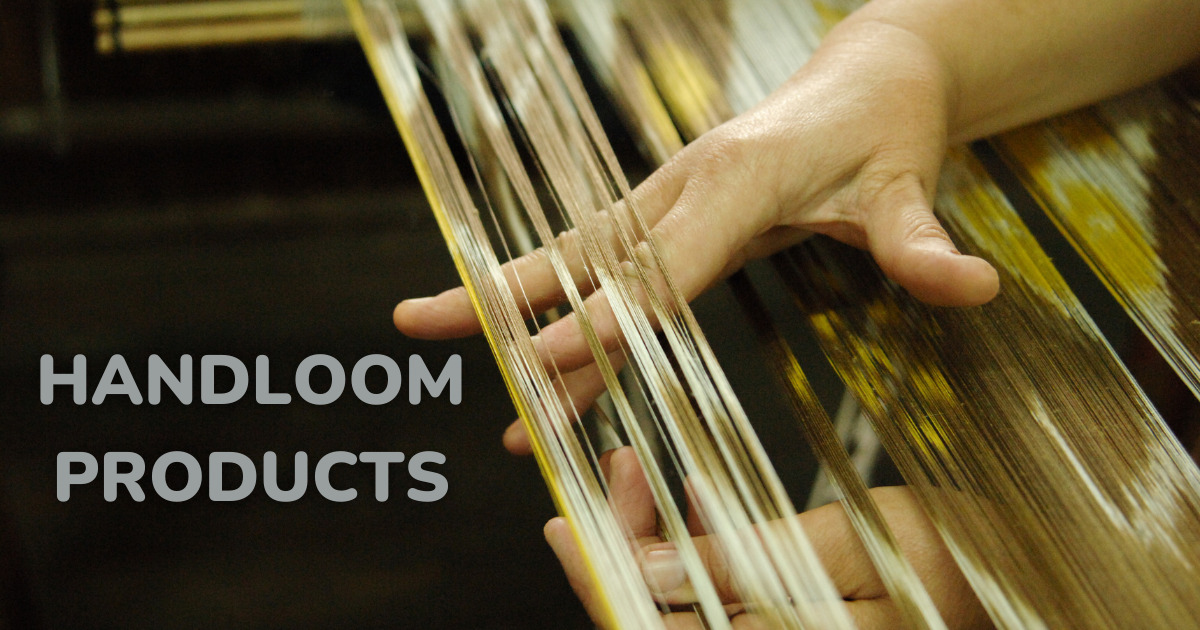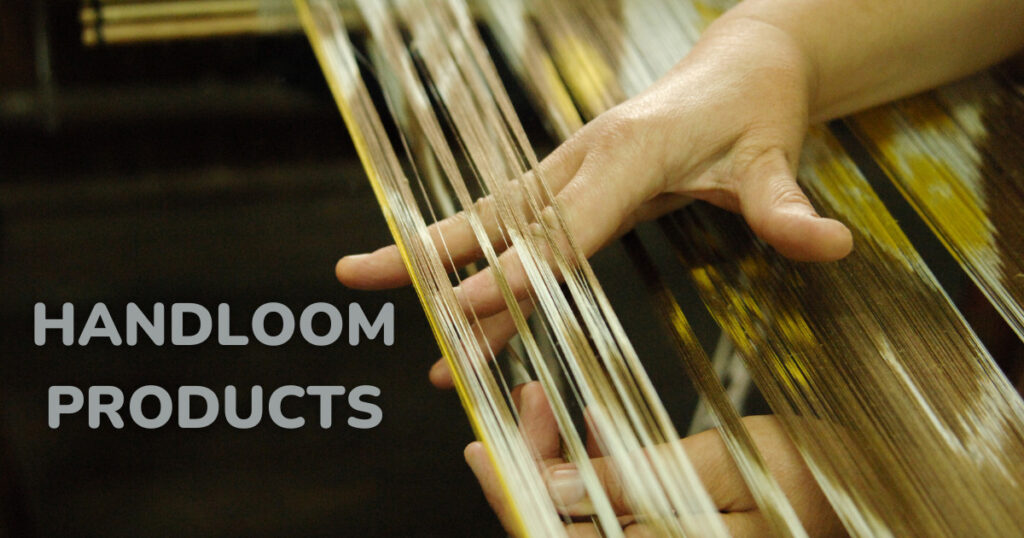 Bihar has a long legacy of handloom weaving, with craftsmen using ancient techniques to create exquisite sarees, dhotis, and other fabrics. Starting a business centred on these handloom textiles can be a lucrative enterprise, especially if the products are marketed to a larger audience outside of Bihar. Furthermore, there is growing interest in eco-friendly and sustainable fashion, and enterprises that make handloom textiles using natural dyes and sustainable practices can succeed in both domestic and foreign markets.
Historical & Cultural Tour Company
The ancient city of Patna, the Buddhist pilgrimage site of Bodh Gaya, and the UNESCO World Heritage Site of Nalanda are all located in Bihar. With the growing interest in heritage tourism, starting a firm that offers guided tours to these places might be a rewarding endeavour.
Print On Demand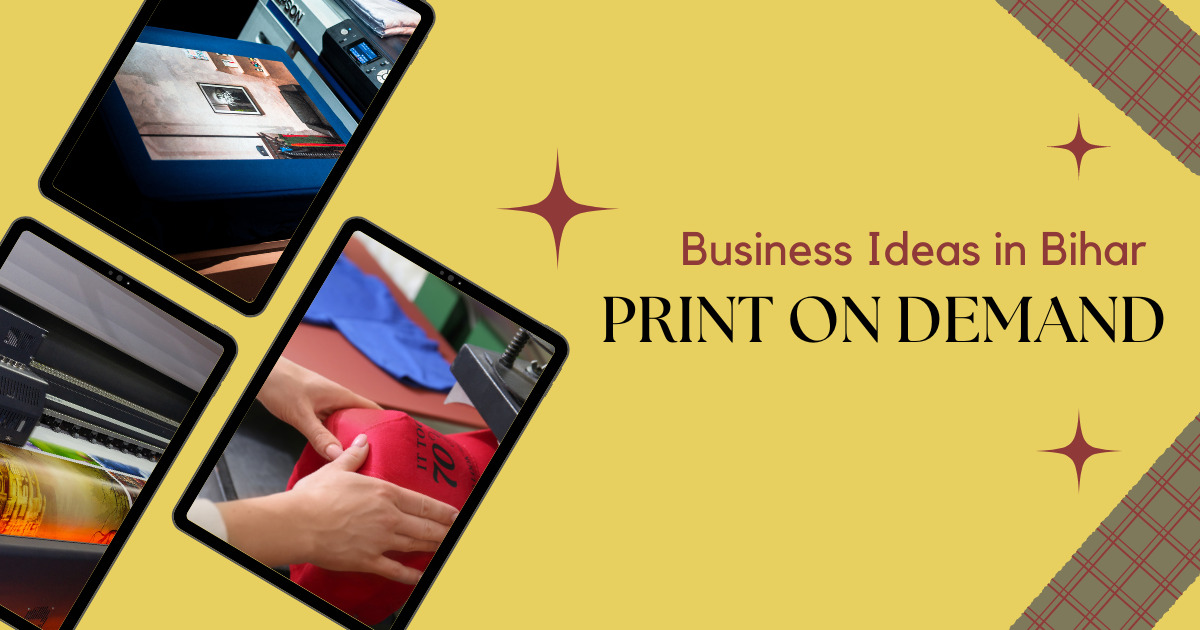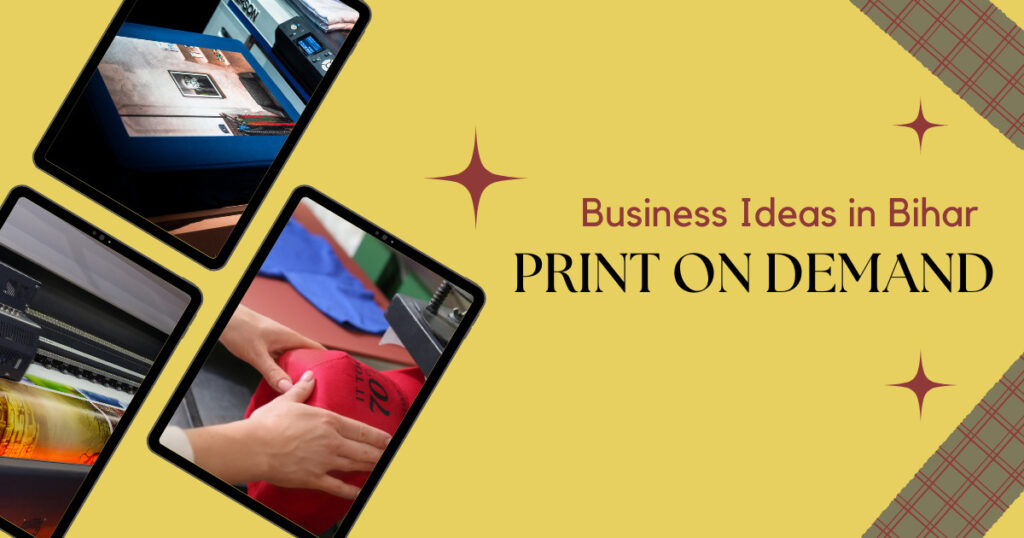 Print-on-demand is a popular business strategy that allows entrepreneurs to sell customised products without keeping inventory on hand. Starting a print-on-demand business, such as bespoke t-shirts, mugs, or phone cases, can be a profitable endeavour. Furthermore, there is a growing trend towards eco-friendly and sustainable products, and businesses that provide print-on-demand services utilising environmentally friendly materials and inks can thrive in Bihar's expanding market.
How Can Blinkstore Help?
Blinkstore is a print-on-demand platform that can assist entrepreneurs in streamlining their operations by providing an easy-to-use platform, a vast choice of customisable items, high-quality printing technology, on-demand fulfilment, and dropshipping services.
By working with Blinkstore, entrepreneurs can focus on designing and promoting their items while leaving the printing and fulfilment to the specialists, thereby saving time and money while providing high-quality, personalised products to their customers.
Green Energy Farm
With a rising demand for clean energy, establishing a firm in the renewable energy sector can be a lucrative enterprise. Bihar is an ideal location for green energy farms due to its favourable climate for solar energy production and wind energy farms. These farms can create power using solar panels, wind turbines, or other green energy sources and sell it to business or residential users or supply it to the local electricity grid.
Rice Farming and Export
Bihar is one of India's largest rice-producing states, and rice is a major staple meal there. Starting a rice cultivation and export business can be a profitable endeavour because Indian rice is in high demand in foreign markets. You can plant high-quality rice and export it to places all over the world by using the state's abundant agricultural area.
Food Processing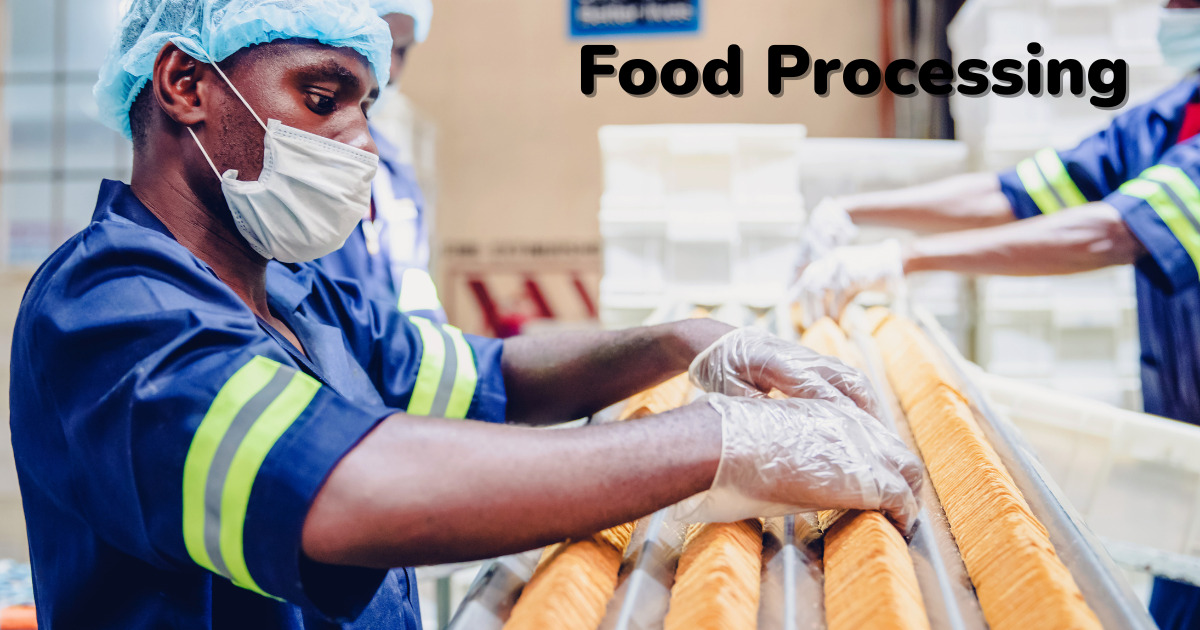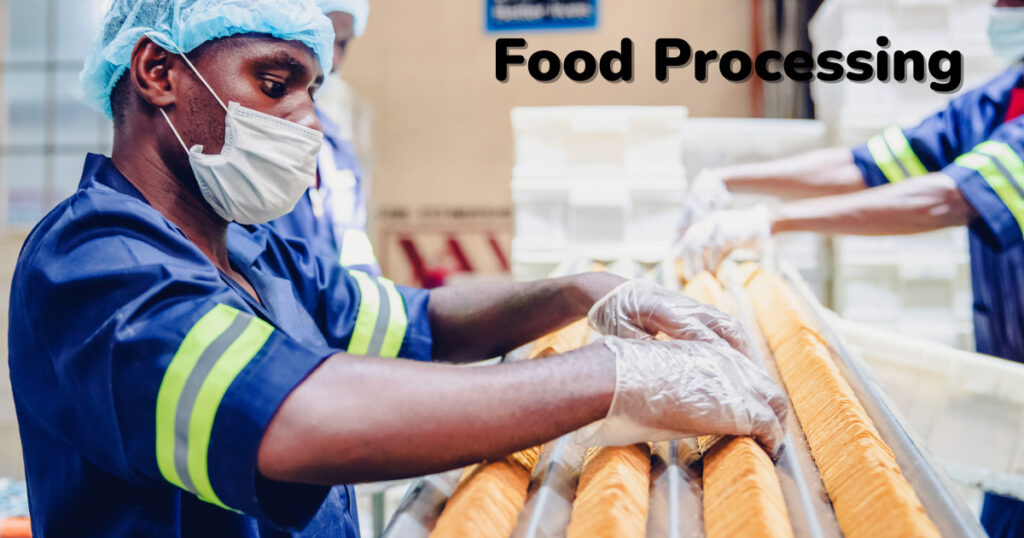 Bihar grows a wide variety of crops and produces a lot of fruits and vegetables. Starting a food processing business can be a profitable endeavour because the demand for processed food items is increasing in both domestic and international markets. Entrepreneurs can add value to fruits and vegetables by processing them into juices, canned goods, or other culinary items. This allows them to boost their profit margins.
Pashmina Shawls
Pashmina shawls are a fashionable and beautiful fashion item fashioned from the fleece of the Himalayan mountain goat. Several tribes in Bihar create high-quality pashmina shawls using traditional processes. As there is a growing need for sustainable and ethically made fashion products, starting a pashmina shawl business might be a rewarding endeavour. Businesses can help the preservation of traditional craft processes while attaining financial success by working with local artists and promoting their products to a global audience.
Biodegradable Products
Starting a business that creates biodegradable items might be a profitable enterprise as the world grows more ecologically concerned. With the increased need for eco-friendly items, businesses in Bihar can establish a firm that manufactures and distributes biodegradable products such as cutlery, packaging, and bags.
Digital Services
Digital services have become a significant part of our lives as the internet and technology have grown. Bihar has a big pool of experienced IT workers, making it a great location to launch a company that provides digital services such as web development, software development, digital marketing, and e-commerce solutions.
Wedding Photography Services
In India, weddings are an enormous business, and Bihar is no exception. Starting a wedding photography business can be a lucrative endeavour because there is a strong need for skilled photographers who can capture those memorable moments. Entrepreneurs can assist couples capture memories that will last a lifetime by offering high-quality photographic services.
Jewellery Shop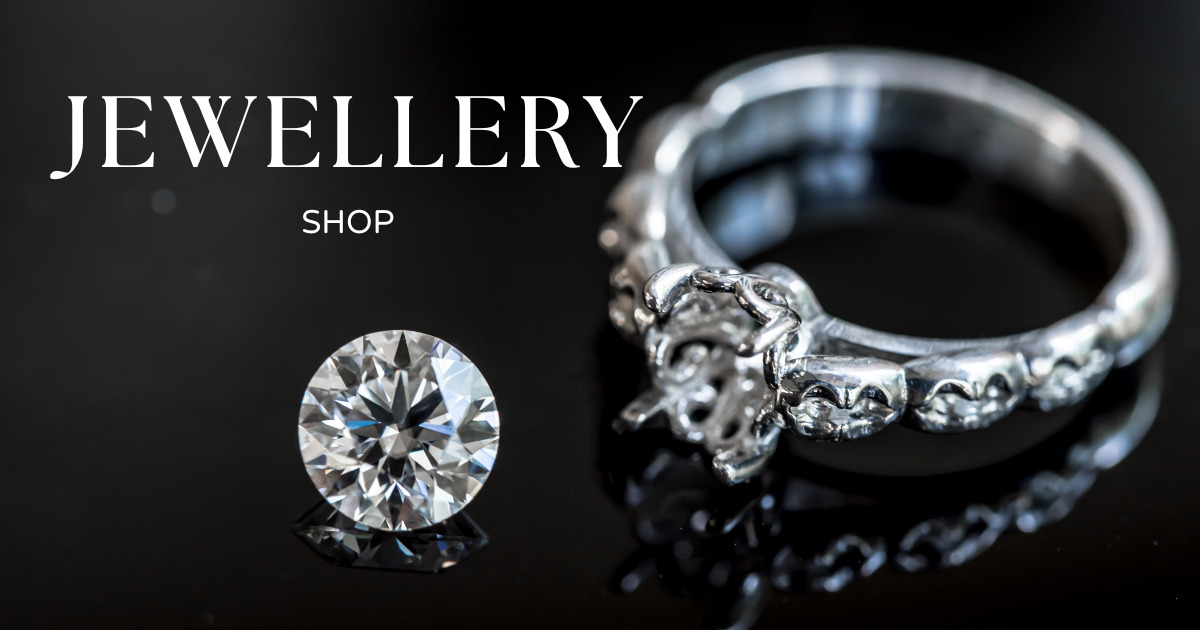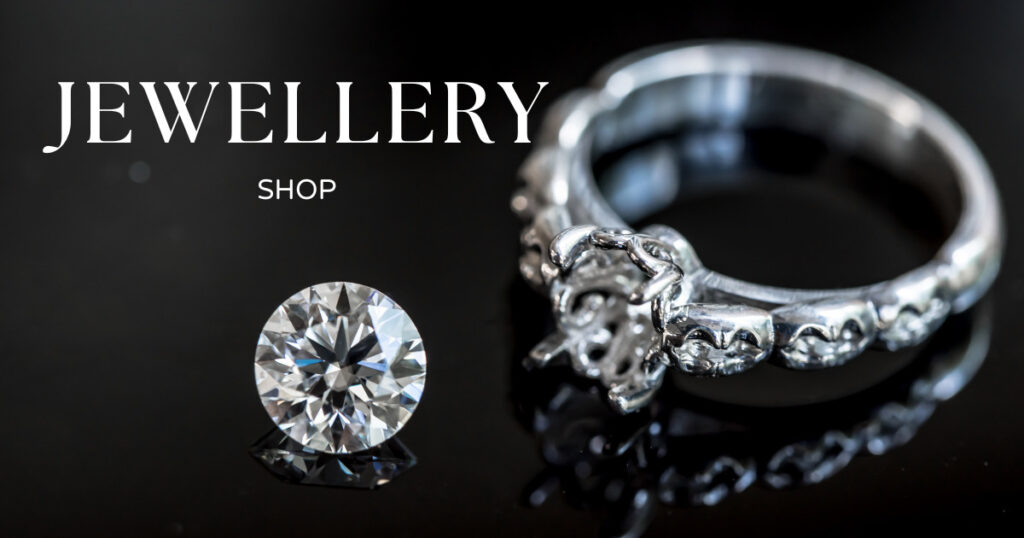 Bihar has a rich cultural legacy, and jewellery is a significant part of traditional dress. Starting a jewellery store can be a profitable endeavour because traditional and modern jewellery is in high demand in Bihar. Businesses can tap into the local market and attract customers from all around the region by finding high-quality jewellery and offering a varied choice of products.
Daily Essentials Store
Bihar has a large population, and there is a growing demand for daily essentials such as groceries, toiletries, and household items. Starting a business that provides a one-stop shop for daily necessities can be a profitable venture because it provides customers with convenience and allows them to purchase everything they need in one location. By sourcing products from local suppliers and offering competitive prices, you can become profitable.
Conclusion
In conclusion, Bihar offers a range of profitable business opportunities for entrepreneurs looking to start a business with low investment. The state's favourable climate, large population, and government support make it an attractive location for a variety of businesses. From organic farming and food processing to digital services and wedding photography, the possibilities are endless.
Businesses in Bihar can establish and expand successful enterprises by performing comprehensive research, developing a sound business strategy, and taking advantage of government incentives and assistance. The state's growing economy and increasing demand for various products and services can create a thriving business environment with the right strategy and execution.
Hopefully, now have a clear understanding of the best business ideas in Bihar that have major growth potential in the future. Don't forget to check out Blinkstore for the best print-on-demand services. We wish you luck for your business.
FAQs
What are some small business ideas in Bihar?
Some small business ideas in Bihar include organic farming and export, local cuisine and snacks, transportation business,, ayurvedic medicines, handloom products, and digital services.
What are the top business ideas in Bihar?
The top business ideas in Bihar include businesses like handloom products, green energy farms, rice farming and export, food processing, pashmina shawls, digital services, wedding photography services etc.
Is Bihar a good place to start a business?
Yes, Bihar is a good place to start a business as there is a large consumer base and growing demand for products and services.