A hoodie is suited for any occasion. It is both comfortable and convenient, and it flatters all body shapes. If they are for uniforms, sports teams, or your family, personalized hoodies may help you improve your style game or yell out your team pride. This article will walk you through 5 simple steps for creating custom hoodies in India using Blinkstore.
Table of Contents
Introduction
Sweatshirts that have been personalized or customized with a specific design, brand, or text are known as custom hoodies. They are popular with people and businesses wishing to produce a one-of-a-kind and personalized apparel item. Hoodies are a popular choice for casual wear since they are adaptable and comfortable. Custom hoodies and sweatshirts in India can be made for a variety of reasons, including a sports team, a school club, a business, or as a personal fashion statement.
Many businesses provide bespoke hoodie services, allowing clients to select the style, colour, and design of their sweatshirt. Selecting a sweatshirt style and colour, submitting a design or logo, and defining any extra specifications such as size and quantity are typical steps in the process of producing the best custom hoodies. Custom hoodies can be manufactured for both adults and children, and they are frequently available in a variety of sizes to ensure a proper fit. Custom logo hoodies are a terrific way to add a distinctive and personal touch to a garment, whether for personal use or as a promotional item.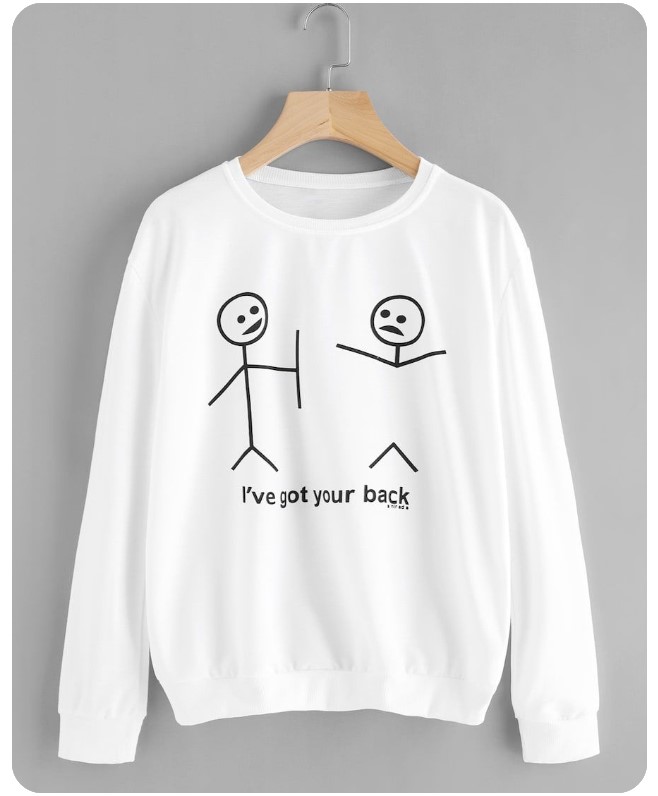 Why design custom hoodies?
Personalization: Custom hoodies with pictures are a great way to personalize. Blinkstore allows you to personalize your clothes with your favourite pictures.

Stand out from the crowd: With a personalized hoodie, you may create a distinct style that distinguishes you from the crowd.

Show off your style: Custom hoodies allow you to display your particular style and personality via your clothes.

Brand Promotion: Custom hoodies with logos can be a terrific way to advertise your brand and get your name out there if you operate a business.

Perfect Gift: Custom hoodies make excellent gifts for friends and family.

Team spirit: To foster unity and team spirit, custom hoodies can be produced for sports teams, school clubs, and other groups.

Fundraising: Custom hoodies can be an excellent method to generate funds for a charity or cause.

Events: Custom embroidered hoodies can be developed to promote community and unity at events such as concerts, festivals, and conferences.

Customize couple hoodies: Custom hoodies can be customised to correspond with other clothing, resulting in a coordinated and coherent aesthetic.

Comfort: Hoodies are a practical and comfortable piece of apparel, and personalising your own allows you to create the ideal fit and style for your needs.

If you want to get some ideas for custom hoodies design purposes, you can click here.
5 Steps to design custom hoodies for men and women
Here are the steps to design high-quality custom hoodies in India for both men, women and children from Blinkstore:
Step 1: Select a Hoodie Style
The first step in creating your own custom hoodie is deciding on a style. Pullover hoodies, full-zip hoodies, and half-zip hoodies are among the varieties available at Blinkstore. Each type has its own characteristics and benefits, therefore it is critical to decide which style will best meet your requirements.
Pullover hoodies are the most traditional and straightforward style. They are simple to put on and take off and are ideal for everyday use. Full-zip hoodies are more adaptable because they may be worn open or closed depending on the weather or your personal taste. Half-zip hoodies have a more modern and stylish appearance and are ideal for layering with other pieces of apparel.
Step 2: Choose a Hoodie Color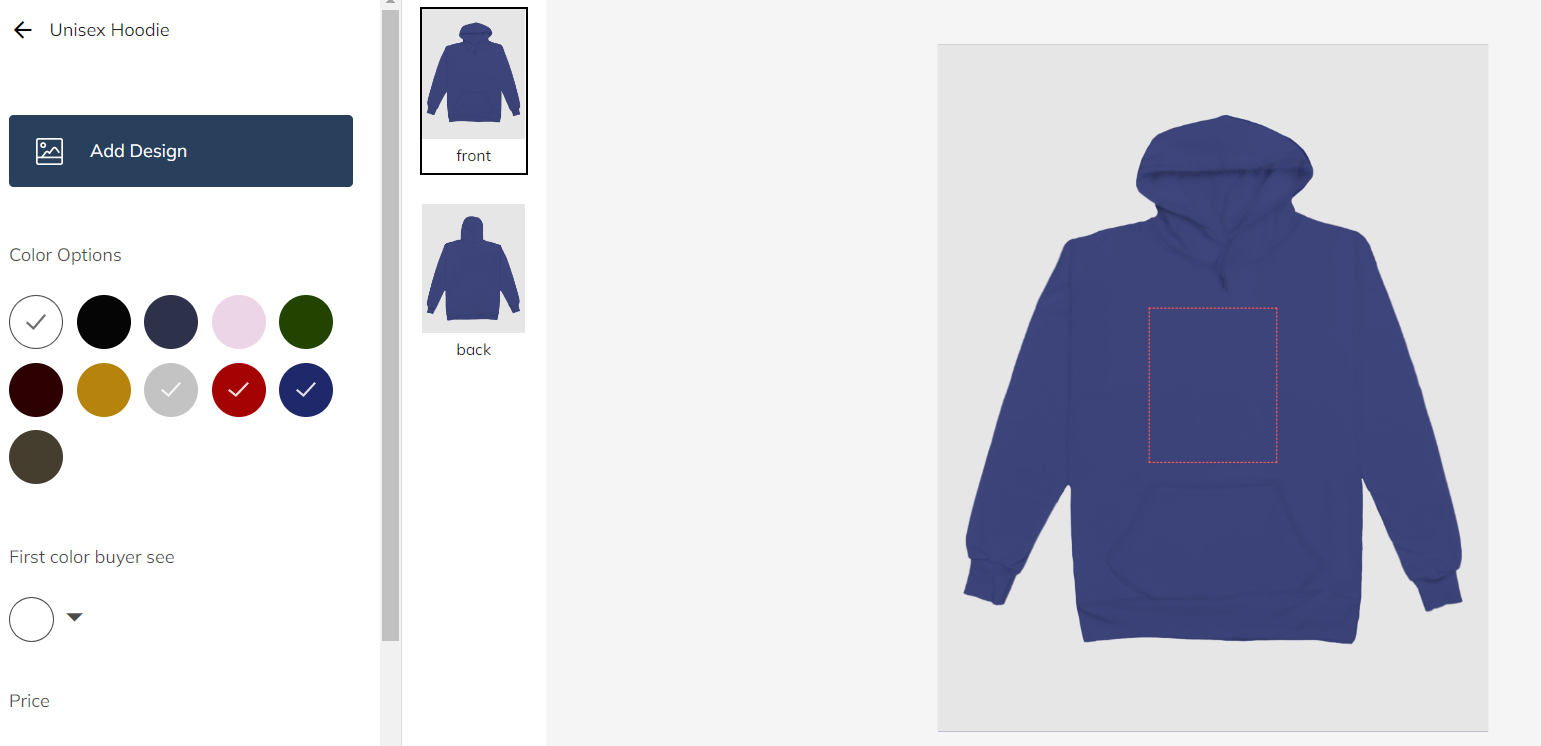 After you've decided on a hoodie style, the following step is to decide on a colour. Blinkstore has a large selection of colours to pick from, including classics like black, white, and grey, as well as more daring and vivid selections like red, yellow, and blue.
Consider the colour of your other clothing as well as the occasion for which you will be wearing your hoodie. A traditional neutral tone like black or grey may be your best bet if you want a hoodie that will match everything. If you want to make a statement with your hoodie, go for a bright hue like red or yellow.
Step 3: Include Your Personalization
One of the most appealing aspects of custom hoodies is the possibility to personalise them. Blinkstore has a number of customisation choices to choose from.
The front of a hoodie is the most preferred location for personalization purposes. Few people prefer designs on the back or in the pockets. Again, there is no such rule. If you want to put the design on the back, sleeves, or pockets, you can do so as long as the design is visible and appealing. It also depends on the circumstances. You can utilise the back of promotional sweatshirts to add a phrase describing the offer or your services, and the front to put your company logo.
Step 4: View and Accept Your Design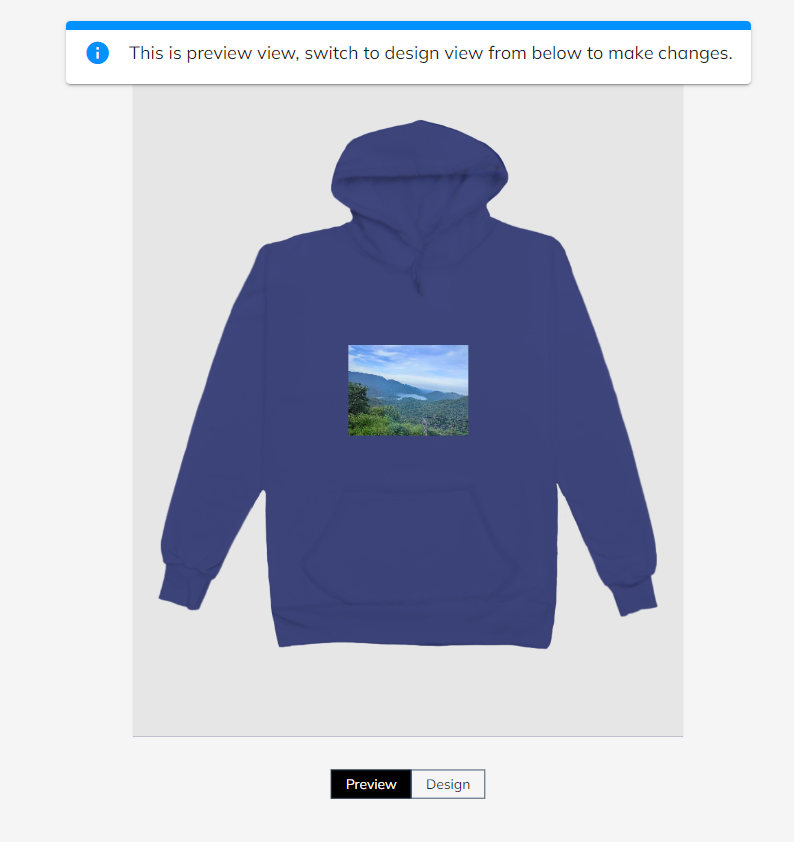 Blinkstore allows you to see and approve your design before placing your order. This is your opportunity to ensure that everything appears exactly how you want it to. Before accepting it for production, you can inspect your design from several perspectives and make any necessary modifications.
Step 5: Place Your Order and Relax While Wearing Your Custom Hoodie!
Once you're happy with your design, you may place your order. Blinkstore allows you to easily place your order online and track the status of your order throughout the manufacturing process.
When your personalised hoodie is finished, it will be sent to you in India. You can then enjoy wearing your one-of-a-kind and personalised item.
Best places to buy customized hoodies online
Blinkstore: Blinkstore is the finest choice whenever it comes to purchase a custom hoodie. With high quality and unique designs, Blinkstore offers a wide range of customized products along with custom all over print hoodies and other accessories like Swag bags, Corporate gifts and many more.

Printland: Printland is a popular option for personalized high quality custom hoodies in India, with diverse styles and colors. They use high-quality printing processes such as DTG (direct-to-garment) printing and guarantee 100% satisfaction.

PrintVenue: Another well-known online retailer for bespoke clothes in India, including custom pullover hoodies, is PrintVenue. They provide an easy-to-use design tool that lets you create and evaluate your design quickly, and they have a wide range of styles and colours to pick from.

Vistaprint: Vistaprint is a well-known online retailer in India that sells a wide selection of customisable products, including custom zip up hoodies. They have an easy-to-use design tool and a wide range of styles and colours to pick from.

Printify: Printify is a fantastic option for people in India seeking high-quality personalised sweatshirts. They have a variety of styles and colours to pick from, and their items are made with cutting-edge printing techniques.

Printo: Printo is a trustworthy option for custom picture hoodies in India, with a diverse assortment of styles and colours to choose from. They feature an easy-to-use design tool and a good reputation for customer service.

Consider criteria such as the quality of their items, the ease of use of their design tool, and their customer service reputation when selecting an online shop for custom hoodies in India. With so many possibilities, you're bound to find a store that suits your requirements and tastes.
FAQs
How much does it cost to make a custom hoodie?
A high quality customized hoodie costs in between 500 to 900 depending upon the colors and the material you choose.
Which company is best for hoodies?
Blinkstore, being one of the most popular print on demand companies in India provides one of the finest quality hoodies in India.
How hard is it to make your own hoodie?
Designing your own hoodie is quite easy if you are using Blinkstore. Blinkstore provides high quality product along with easy interface and multiple options for hoodie designing.
Are these custom sweatshirts and hoodies unisex?
Blinkstore provides custom sweatshirts and hoodies for both genders and also has a lot of items which is for unisex.
How do I make a custom hoodie at home?
You can easily create their own custom hoodie design at home by visiting Blinkstore.
Where can I design sweatshirts online in India?
You can visit Blinkstore and design your custom sweatshirt online India.
Conclusion
In conclusion, it can be said that designing your own custom hoodies can be a rewarding and enjoyable process. Following these 5 simple steps, you can use Blinkstore to design sweatshirt online India that is likely to become one of your favourite apparel items. So why wait? Visit Blinkstore and get your favourite custom hoodie today.