Discover the finest selection of hilarious funny t-shirt design ideas for 2023! Prepare to turn heads and bring smiles with these amusing and stylish patterns that will lend a sense of levity to your outfit. Find the perfect funny t-shirt that displays your distinct sense of humour, from smart puns to brilliant pop culture references. With our curated selection of 2023's funniest t-shirt designs, you can explore the latest in humour fashion and be the life of every party!
Table of Contents
Introduction
Funny t-shirts add humour and joy to everyday life by serving as a fun way to show one's personality. They act as conversation starters, forming bonds through shared laughter. These clothing, with their international appeal, transcend language barriers and elevate spirits in a variety of settings. Funny t-shirts, a modern wardrobe essential, turn everyday occasions into memorable ones and remind us not to take life too seriously. They help to make life brighter and happier by spreading joy and delight wherever they go.
So grab a drink, sit back, and enjoy this enjoyable article through the world of 2023's finest funny t-shirt design ideas. Find your ideal fit, let your individuality shine, and brace yourself to be the centre of attention wherever you go. Let us all embrace the joy of laughter and make 2023 a year full of smiles and laughter!
10 Most Funny T-shirt Design Ideas
Here are some of the most awesome and funny t-shirt design ideas to consider:
Punderful Wordplay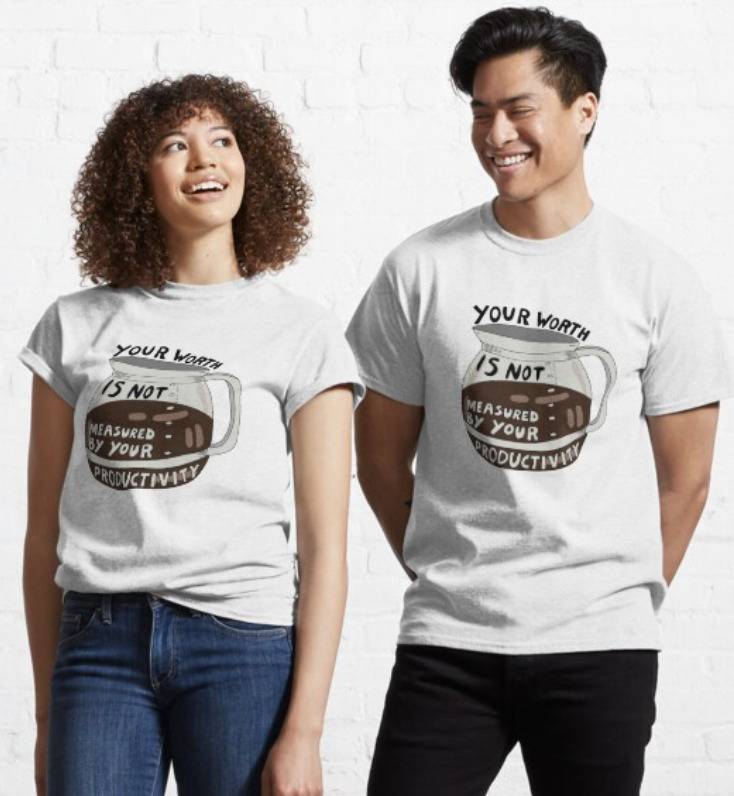 Prepare to be charmed and amused by these Punderful Wordplay t-shirt designs! These shirts are a must-have for anyone who enjoys clever humour and creative wordplay. Our selection includes a variety of amusing puns that will have you in stitches and make you the centre of attention wherever you go. Embrace the delight of wordplay and wear these t-shirts with pride to show off your distinct sense of humour.
Here are some punny funny t-shirt design ideas:
"I'm not a coffee addict, but rather a coffee enthusiast."
"I'm not lazy; I'm just saving energy."
"I'm not crazy, just creative."
"I'm not weird, I'm just awesome."
"I'm not a procrastinator, but rather a strategic planner."
Retro Humor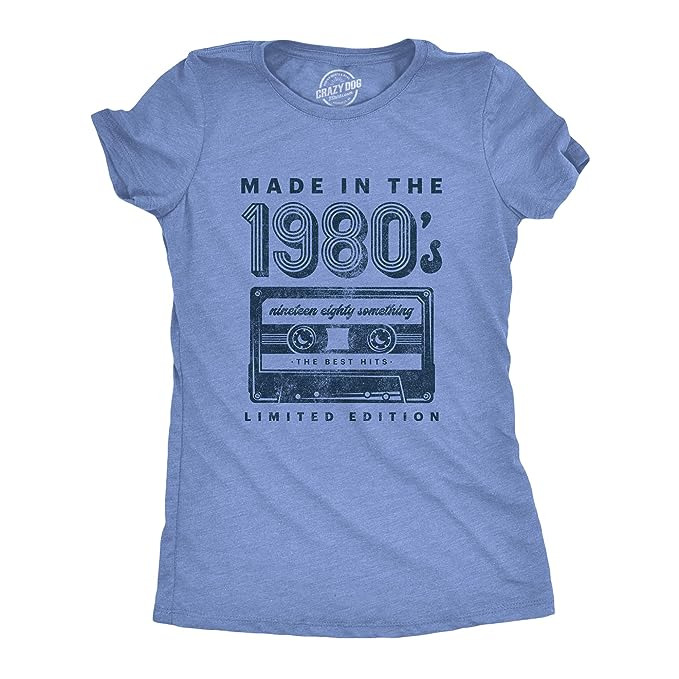 With our Retro themed funny t-shirt design ideas, you can take a trip down memory lane! These shirts, designed to invoke nostalgia and charm, harken back to the glory days of classic comedy and pop culture references. Our collection captures the essence of retro humour, whether it's legendary catchphrases or old visuals, and will make you smile and remember the past. Accept the eternal charm of these designs and spread laughter to everyone around you.
Here are some retro humour t-shirt design ideas:
"I'm so 1980s, I still use a cassette player."
"I'm so 1990s, I still have a Tamagotchi."
"I'm so early 2000s, I still have a MySpace account."
"I'm so pre-Y2K, I still have a beaded necklace."
"I'm such a millennial that I still have
Meme Magic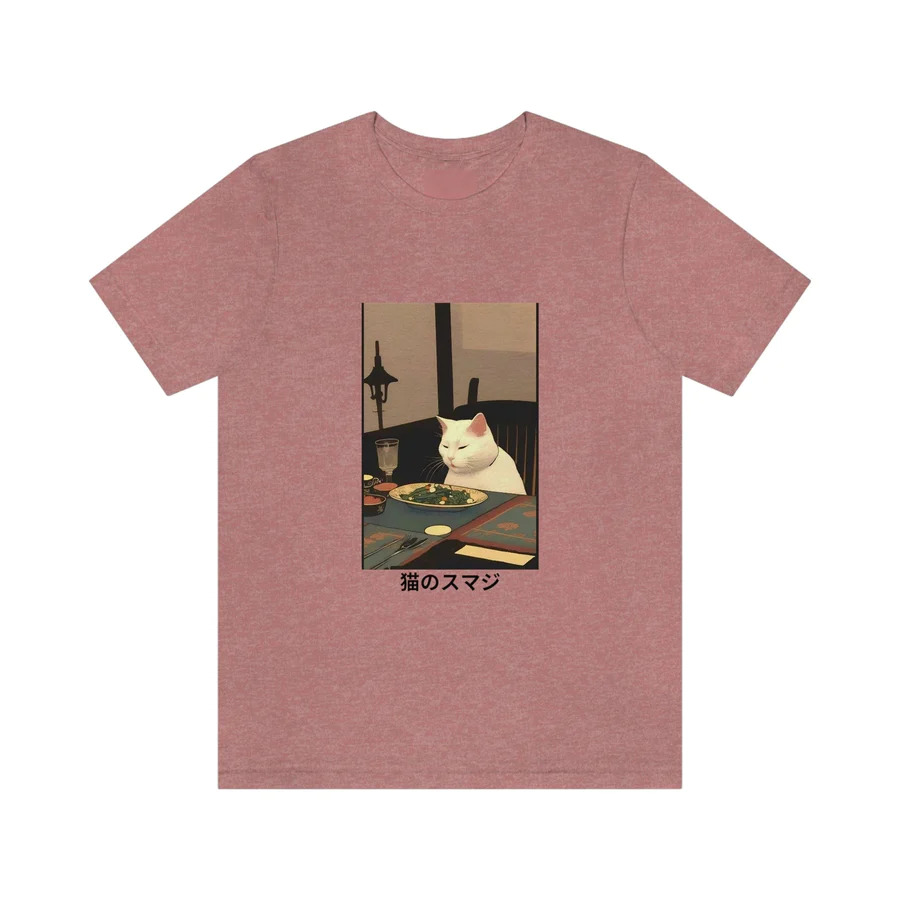 With our Meme Magic t-shirt designs, you can enter the world of internet humour! These shirts pay respect to the power of Internet comedy by celebrating the funniest and most viral Internet memes. Our collection captures the essence of internet jokes that have made millions grin, from charming animals to scathing statements. Through these trendy and fascinating t-shirt designs, embrace inside jokes and share laughs with fellow meme aficionados.
Here are some funny t-shirt design ideas related to memes:
"Distracted Boyfriend"
"Woman Yelling at a Cat"
"Success Kid"
"Bad Luck Brian"
"Drakeposting"
Dark Humour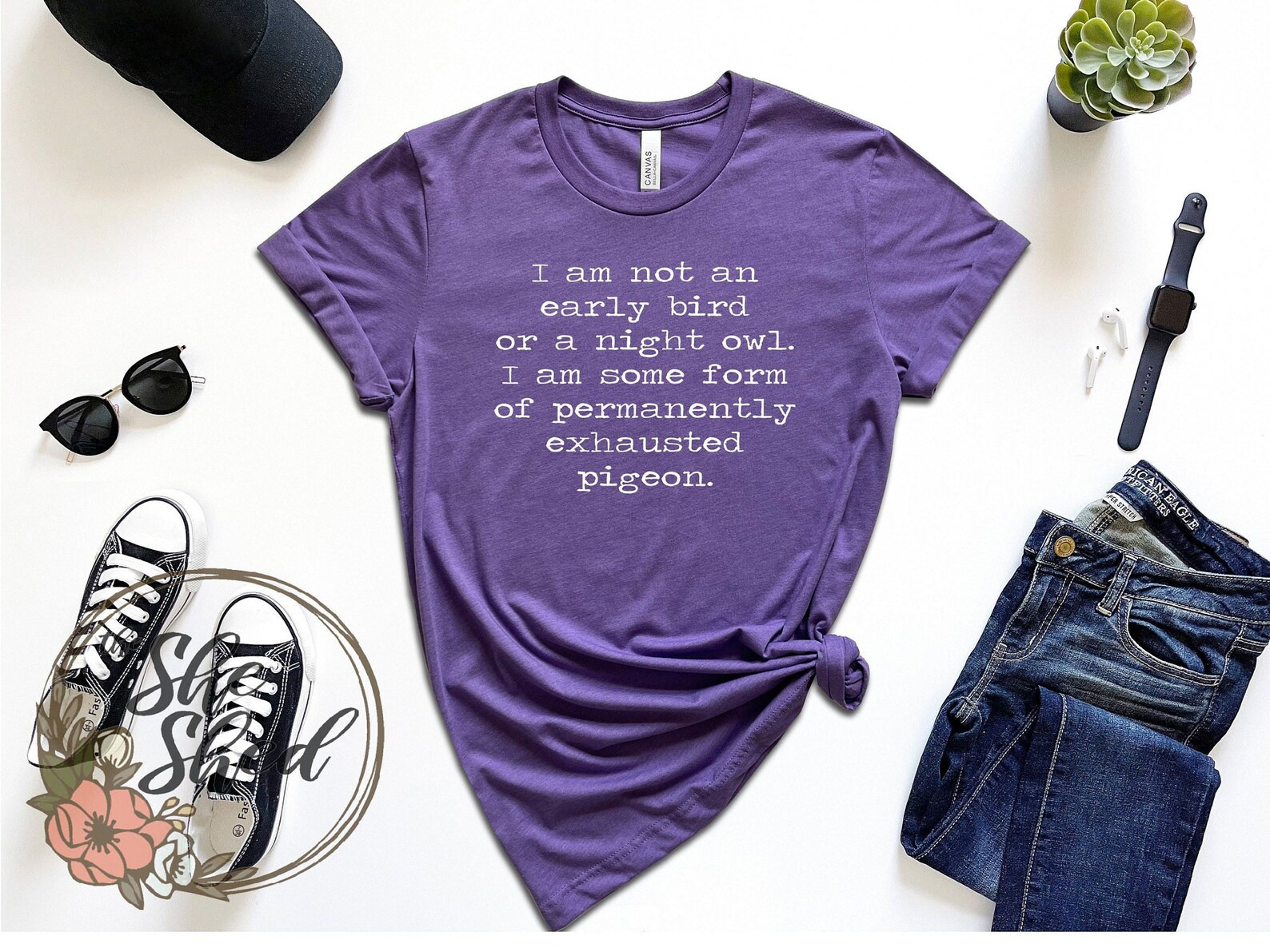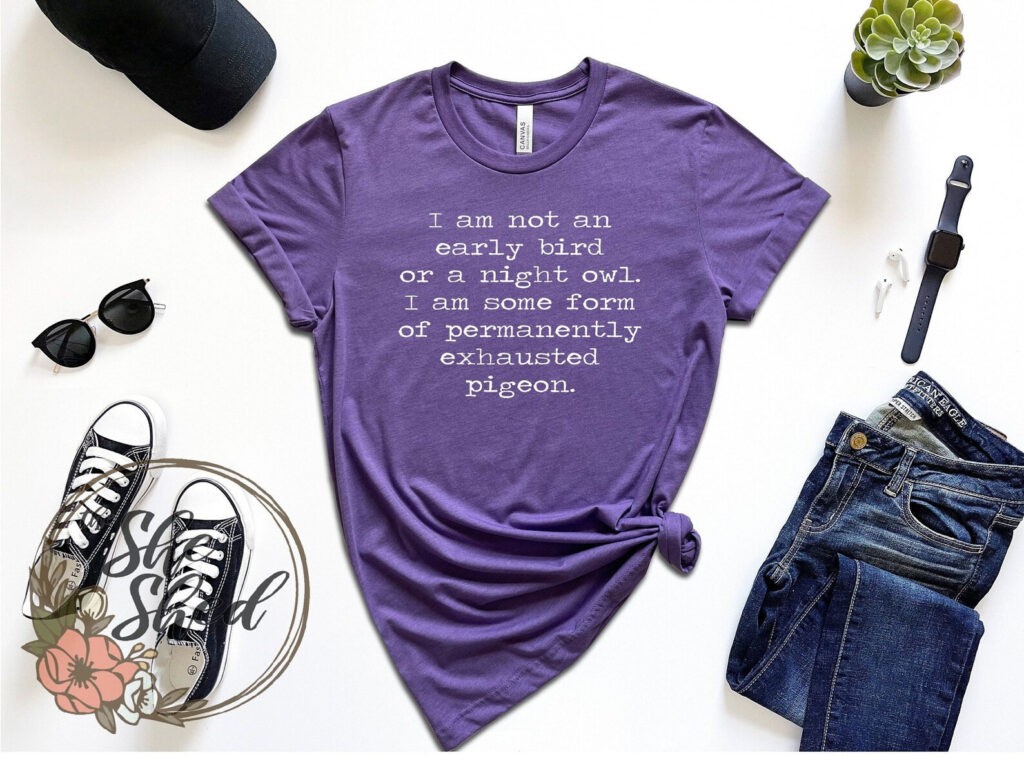 Dark Humour t-shirt designs are ideal for those who enjoy humour that pushes boundaries and challenges norms. These tees include smart and edgy jokes that dare to go where traditional humour is afraid to go. Wear these tees with pride, making a statement and inspiring laughter with their distinct wit.
Here are some examples of funny t-shirt design ideas with dark humour embedded in it:
"I'm not saying I'm a bad person, but I'm not a good person, either."
"I'm not afraid of dying, I just don't want to be there when it happens."
"I'm not much of a morning person." "I'm a night owl who works late."
Geek Chic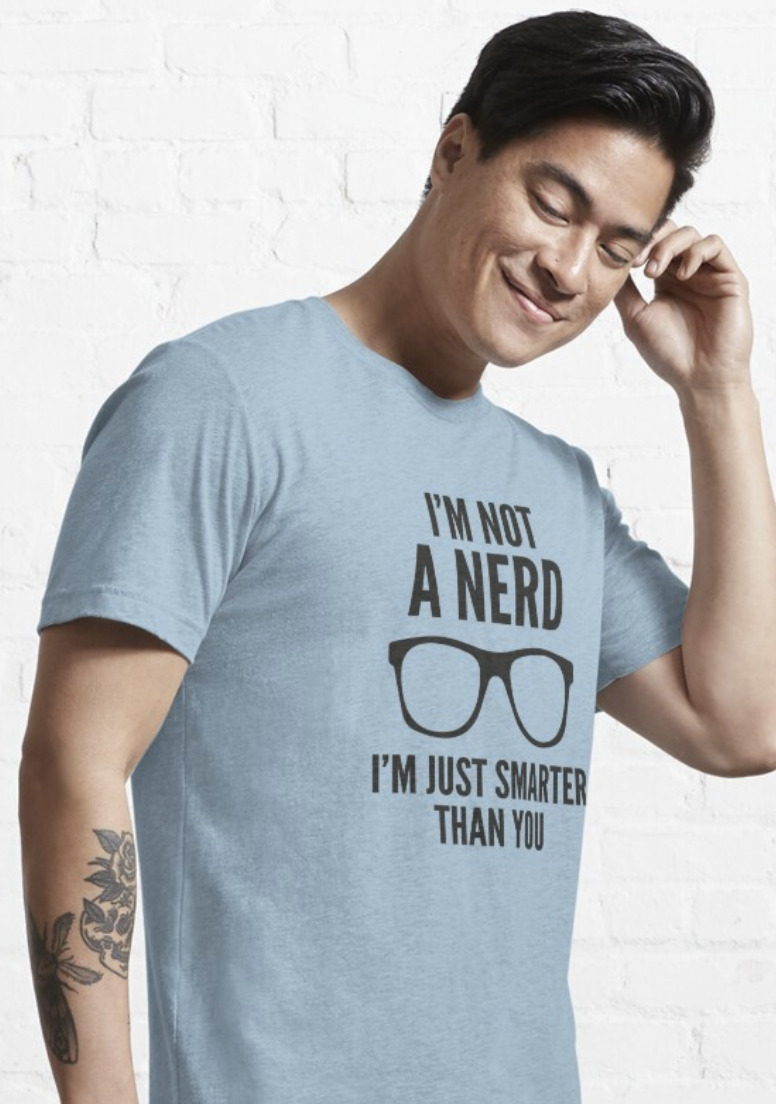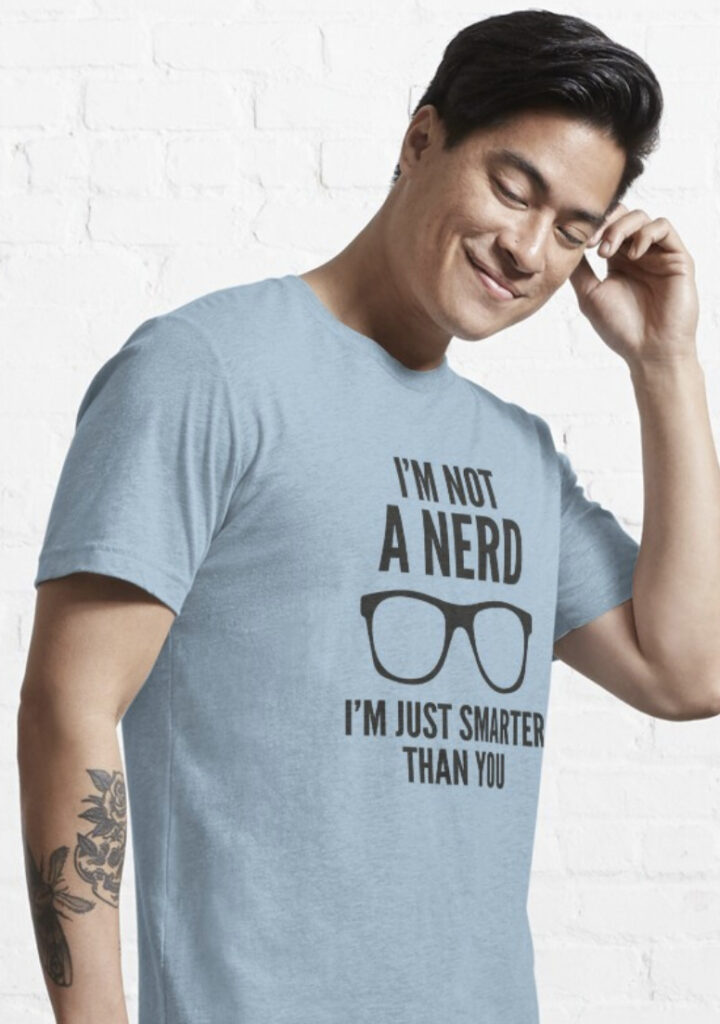 If you find humour in technology and pop culture references, our geek chic funny t-shirt design ideas are perfect for you. With these witty and amusing tees, you can embrace your inner geek and proudly show off your nerdy side. This design celebrates all things tech, from funny programming jokes to legendary sci-fi phrases, making it a must-have for every tech-savvy individual.
Here are some examples of funny geek chic t-shirt design ideas:
I am not a nerd; I am simply smarter than you."
"I'm not a geek, I'm just a tech genius in disguise."
"I'm not a nerd, I'm just a gamer with a good fashion sense."
Pets and Paws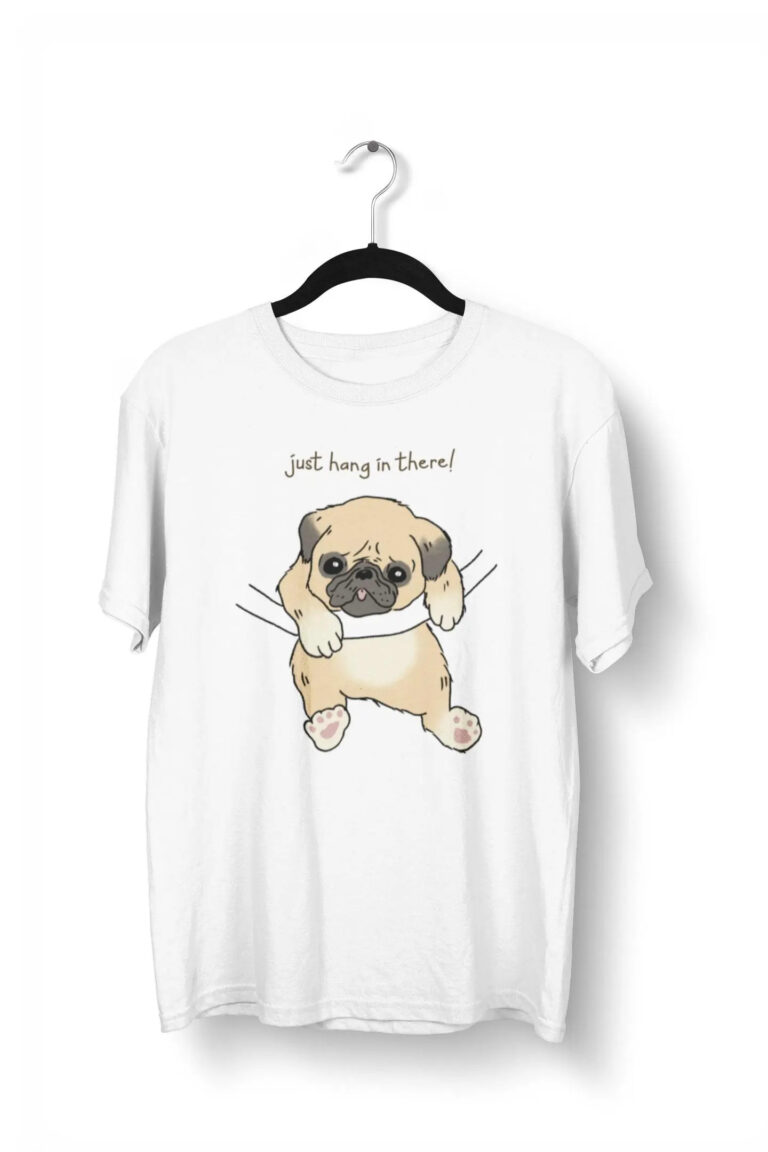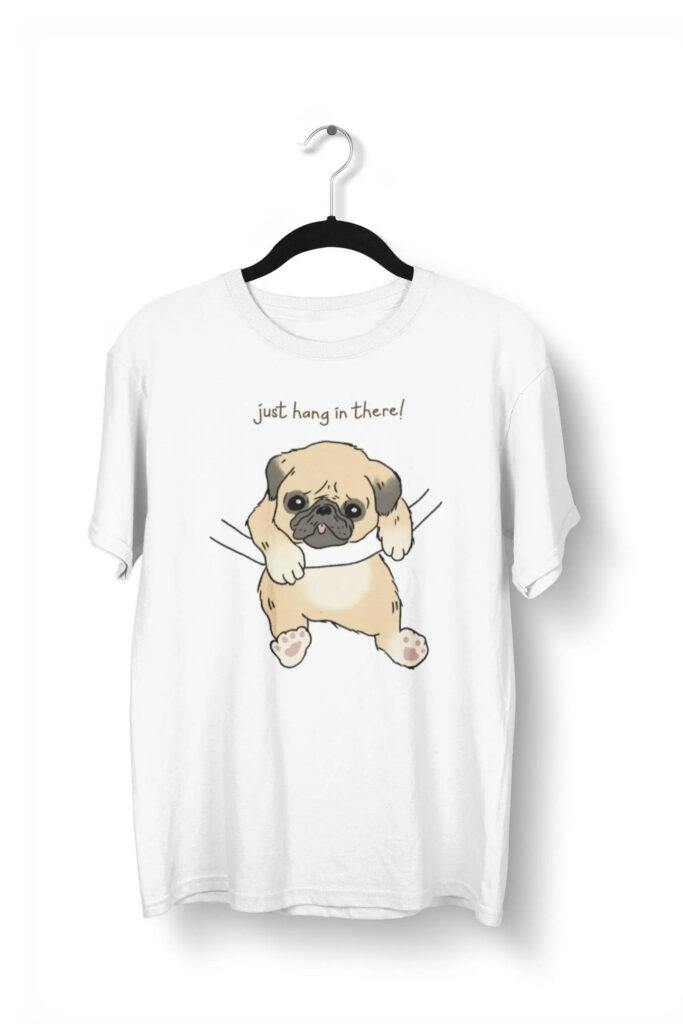 With these Pets and Paws t-shirt designs, you can expect a dose of charming and touching humour. These tees include adorable and humorous animal-inspired graphics that are sure to melt your heart and brighten your day. Whether you're a pet owner or just like animals, our collection takes laughter therapy to a whole new level.
Here are some pawsome funny t-shirt design ideas:
"I'm not a crazy cat lady, just a cat's favourite person."
"I'm not a dog person, I'm a hooman."
"I'm not a bird person, just a fan of feathered friends."
Sarcastic Statements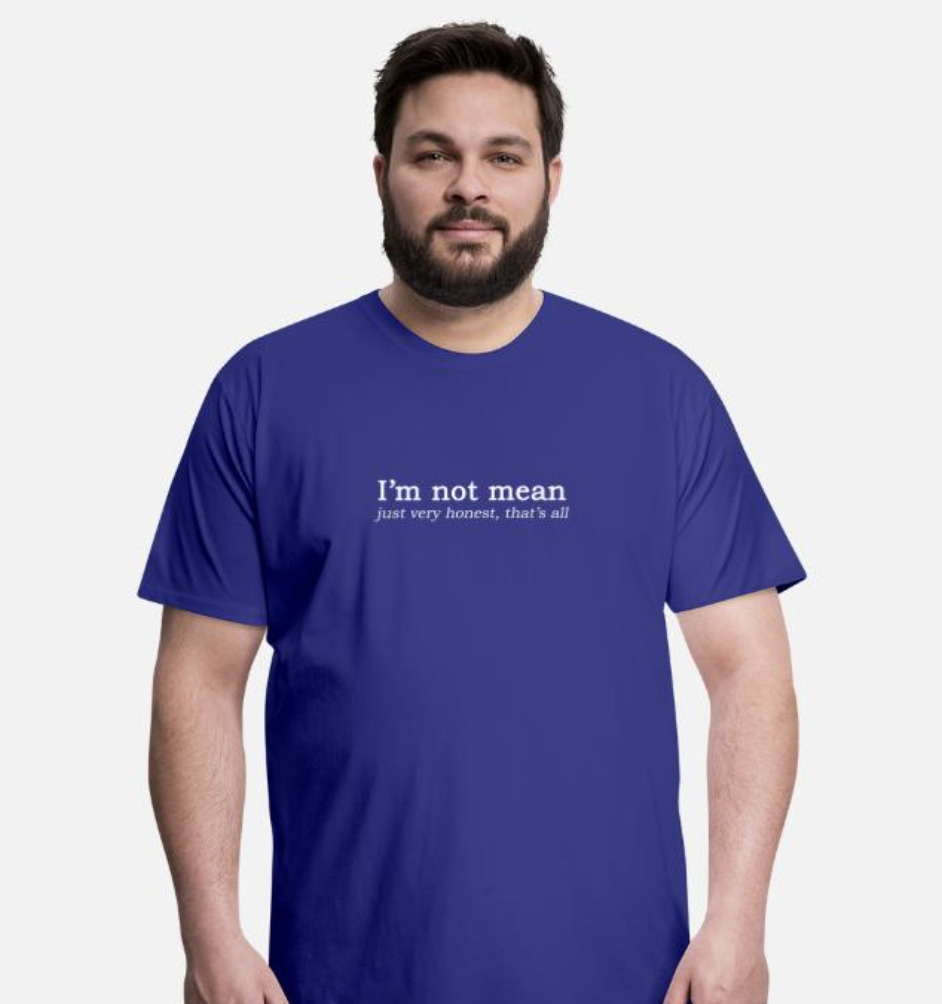 With our Sarcastic Statements t-shirt designs, you can unleash your inner wit and embrace your feisty side. These shirts boldly display intelligent and caustic phrases that add attitude and humour to your attire. You can confidently communicate your opinions with a dash of sarcasm and a touch of sass in a style that will make people chuckle and raise an eyebrow. Prepare to stand out and turn your attention with these daring and amusing t-shirts!
Here are some examples of sarcastic t-shirt design ideas:
"I'm not sarcastic, I'm just being honest."
"I'm not a pessimist; I'm just a realist who has been let down far too often."
"I'm not lazy, I'm just taking a break from being productive."
Movie Madness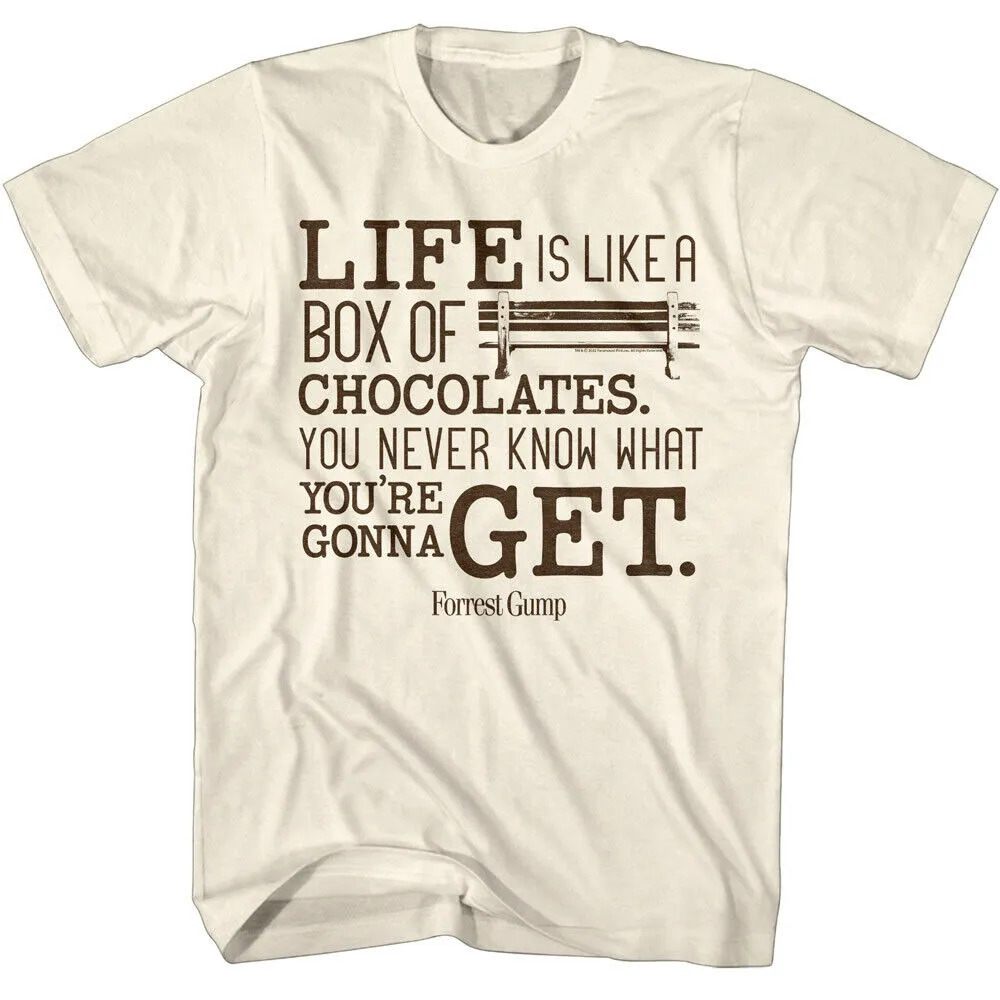 Camera, lights, and laughing! With our Movie Madness t-shirt designs, you can immerse yourself in the realm of cinema, where legendary film quotations become wearable humour. With these witty and amusing shirts, you can relive your favourite movie moments and show off your love for film. Our collection captures the essence of movie magic and brings it to life in a fun and imaginative way, from timeless masterpieces to blockbuster successes. Through these amazing t-shirt designs, you may express your love of cinema and share a laugh with other moviegoers.
Here are some designs for movie craziness t-shirts:
"May the power of the Force be with you." (From Star Wars)
"Life is kind of like a box of chocolates." (Forrest Gump)
"I'm not your average mother; I'm a cool mother." (From Mean Girls)
Inspirational Laughter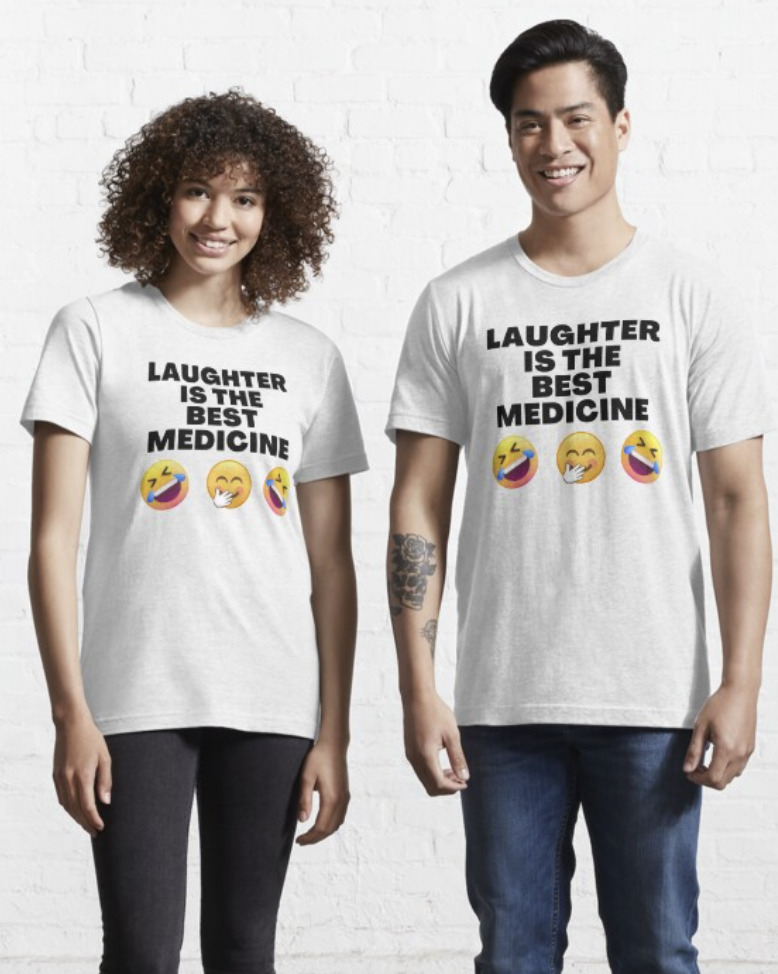 Our Inspirational Laughter t-shirt designs are here to spread happiness and joy. These shirts combine humour and inspiring words to improve spirits and put smiles on people's faces. Our collection serves as a reminder to find joy in the simple things and enjoy life with a lighthearted attitude, whether it's a funny slogan or an inspirational phrase. With these encouraging and loving t-shirts, you can give the gift of humour and positivity to everyone.
Here are some design ideas for inspirational laughter t-shirts:
"Laughter truly is the best medicine."
"Smile, it's like free therapy."
"Happiness spreads; spread it around."
Custom Comedy
With our Custom Comedy t-shirt designs, you can unleash your imagination and become the master of your own humorous world. These shirts allow you to create your own humorous artwork, bringing your ideas to life. Our bespoke t-shirts provide a blank canvas for your creativity to show, whether it's a brilliant pun, a personalised joke, or a hilarious illustration. With these one-of-a-kind t-shirts that are as funny as you, you can express your unique sense of humour and wear your laughing on your sleeve!
Here are some custom funny t-shirt design examples:
A shirt with a cat image and the phrase "I'm not lazy, I'm just conserving my energy."
A t-shirt that reads, "I'm not a morning person, I'm a night owl who gets tired at work."
Create and Sell Custom T-Shirts with Blinkstore and Mockey!
Are you prepared to transform your innovative ideas into a successful business? You can bring your funny t-shirt design ideas to life using Blinkstore, a popular print-on-demand platform, without making a substantial investment. Not only can you make custom t-shirts, but you can also make hoodies, sweatshirts, mugs, posters, and other items.
Step 1: Create Your Own Free T-Shirt Store
It's simple to get started! Sign in with your Google account and establish a new store with a unique name that will act as your subdomain at seller.blinkstore.in. There's no need to be concerned about passwords!
Step 2: Create Your Own T-Shirt Online
Once your store is up and running, it's time to let your imagination run wild. Click "Add/Edit New Product" and then select a t-shirt to work on. You can effortlessly submit your designs from Canva or Photoshop to Blinkstore's user-friendly t-shirt editor. Personalise your T-shirt by deciding on a design and a colour. Set your target profit margin and add a catchy title and compelling description. Blinkstore handles printing and shipping, and the cost of postage is included in the base price.
Step 3: Begin Selling and Making Money
When your t-shirt designs are complete, put them up for sale in your store. It's now time to start marketing your t-shirt firm online and making money from sales. As your business grows, you can even expand to offer additional products on Blinkstore's storefront, all for free!
Mockey: Bringing Your Designs to Life
To get a clear picture of how your designs will look in real-life scenarios, use Mockey – an AI-Powered platform that generates high-definition mockups for free. With Mockey's help, you can showcase your t-shirts and other products in professional, eye-catching mockups, making your online store even more appealing to potential buyers.
So, if you're excited to dive into the world of custom creative t-shirt design ideas and entrepreneurship, Blinkstore and Mockey are your perfect allies. Start creating, start selling, and watch your t-shirt business soar to new heights!
FAQs
What are the best funny t-shirt design ideas to consider?
Here are the top 5 funny t-shirt design ideas to consider:
1. Punderful Wordplay
2. Retro Humor
3. Meme Magic
4. Dark Humour
5. Geek Chic
Where can i design my own t-shirt for free?
You can visit Blinkstore and upload your design and get your own customised premium t-shirt easily.
How do I know what my design will look like on the t-shirt?
You can use Mockey, an Ai platform to generate real-life genders and get a clear idea of how your t-shirt design will look in different scenarios and objects.
Conclusion
In conclusion, funny t-shirt design ideas provide a lovely and cheerful method to bring humour and joy into our daily lives. These t-shirt designs have the capacity to inspire smiles, amusement, and even positivity in individuals who wear them and those who see them, whether through brilliant wordplay, nostalgic references, internet trends, dark humour, nerdy jokes, adorable animals, or scathing sentiments.
With a wide variety of styles and topics, everyone can choose a t-shirt that matches their sense of humour and personality. So, let us celebrate the joy of laughter, spread positivity via humour, and make the world a better place one humorous t-shirt at a time! Also, don't forget to check out Blinkstore for the best quality custom t-shirt design ideas.