We are excited to announce a host of new features, improvements, and updates on Blinkstore. This has been a major release that our team of 6 people has been religiously working on for last 6 months. Since there were many moving parts in this update, testing everything, fixing bugs, and making sure nothing breaks took longer than actually developing the new stuff.
Along with the new features, we are also introducing our new logo and branding. Ever since we launched the public beta in February 2022, the logo and design language was due for major update. In the beginning, our focus was on getting the most essential parts of Blinkstore up and running. After one year of operations and being present in the market, we've achieved that goal. The goal for 2023 is to improve upon the base and build the best platform for enabling creators, entrepreneurs, and platforms to launch POD based business in India and globally.
Here's a preview of our new logo and branding 👇 (this same will reflect across website by the end of February 2023).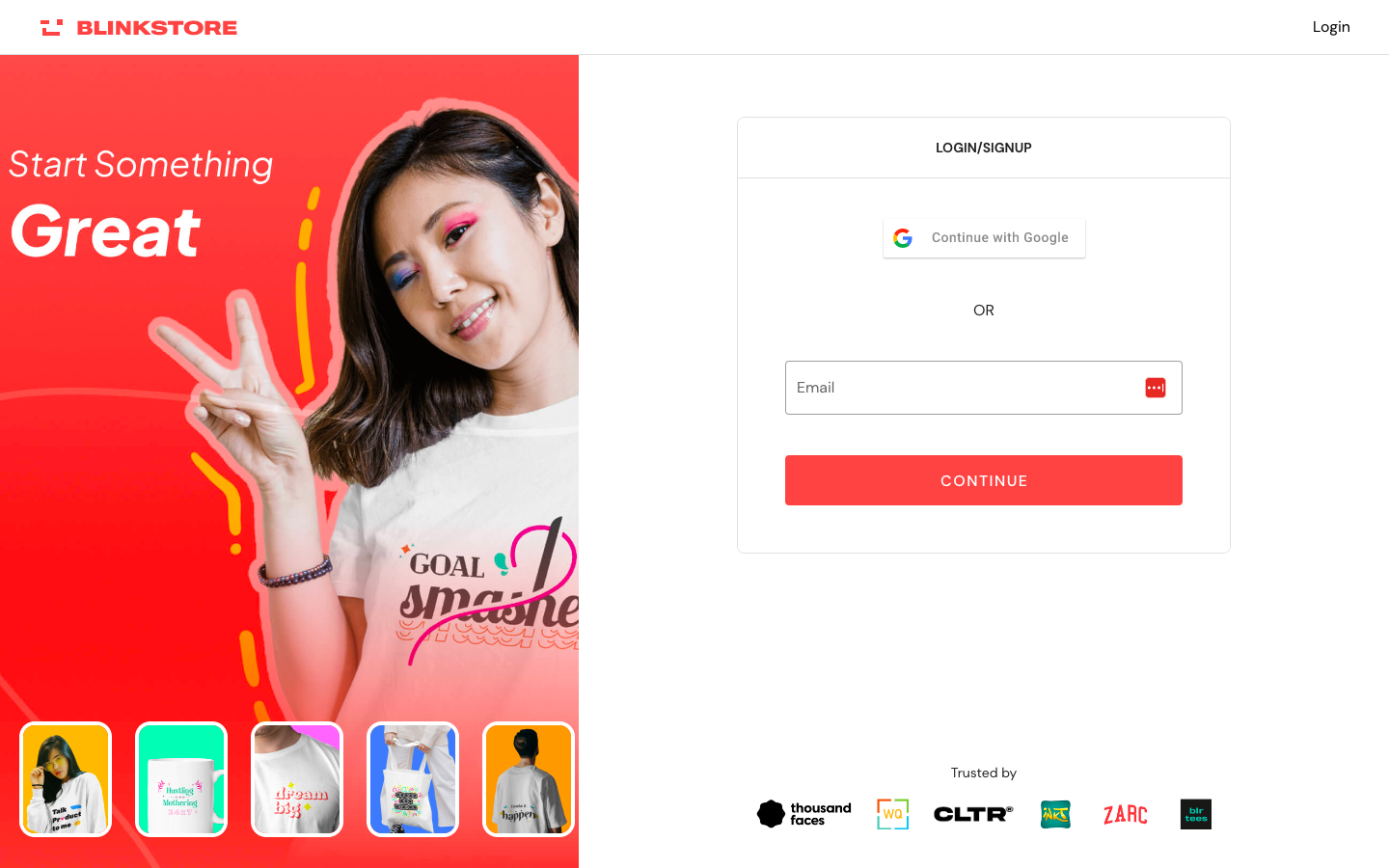 Let's dive into what's new on Blinkstore and what are our plans for the future:
Table of Contents
Voice of Creators Is Our Product Roadmap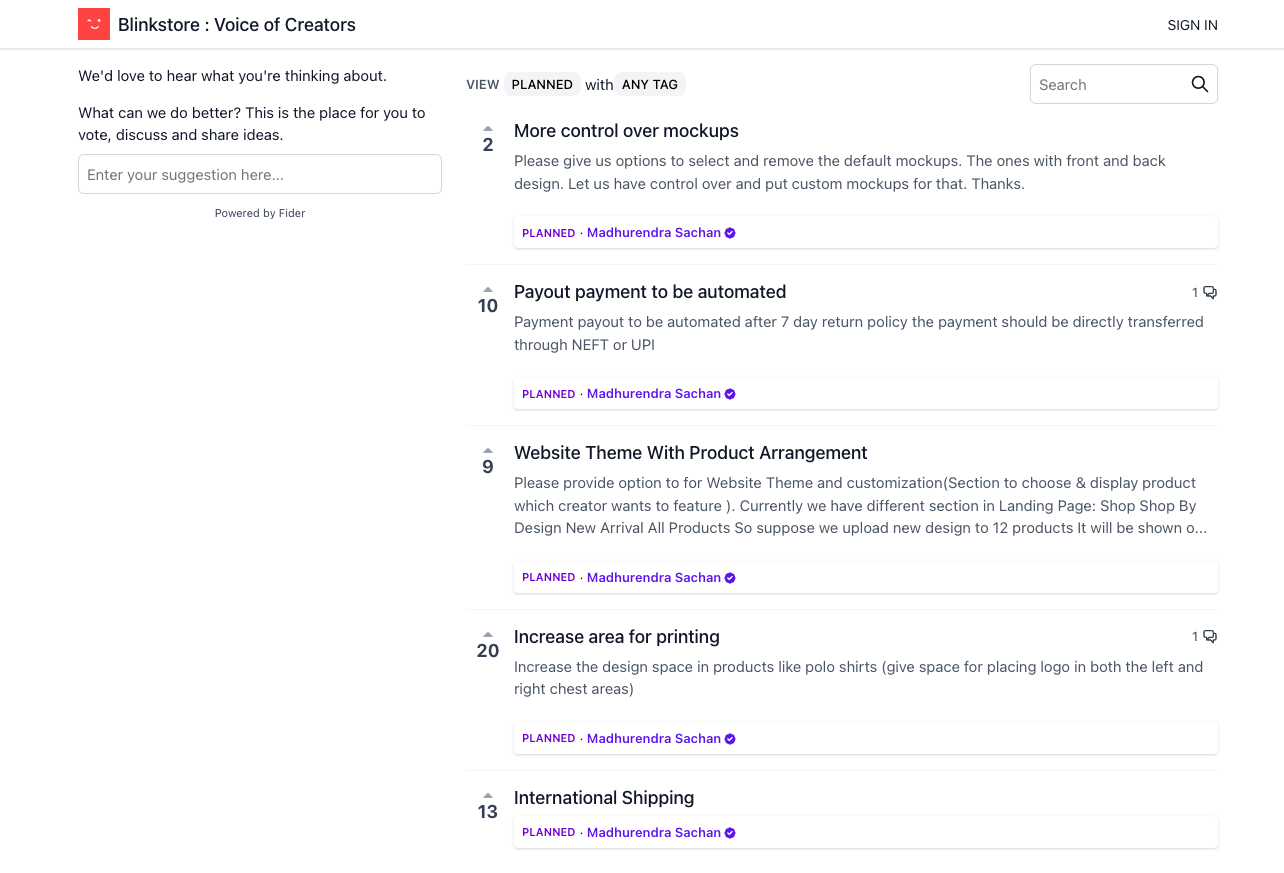 We launched VOC (Voice of Creators) forum in September 2022. And within a couple of weeks it became synonymous to Blinkstore's Product Roadmap document. It is our north star on deciding what to build, what's the priority, and what does the community needs on Blinkstore.
Our team religiously reads and discusses every feature request, suggest, and comment on the VOC forum. The upvotes on the posts (suggestions) shows the participation from the community and clearly ranks what's the most important requirement on Blinkstore platform.
We are thankful to our community for their involvement in helping us improve Blinkstore every day. With each new update, we get close to our mission of enabling millions of few entrepreneurs and business around the world.
What's New in Blinkstore V 1.1
There a few major features, like now you can create coupon codes and run discounts and promotions for you store. And some minor improvements, like a better experience on Help & Support page. In the mid of 2022 we made a product roadmap and tried to validate them with the most requests features from the community. VOC played a crucial role in narrowing down on these updates.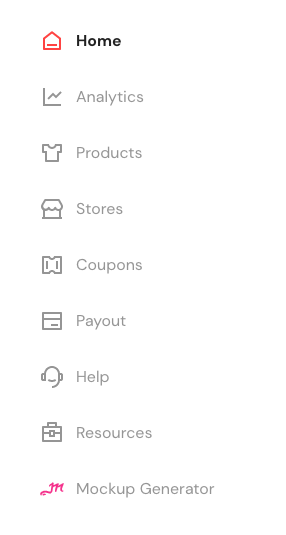 The team worked really hard to build and ship as fast as we could with our limited team size. Following are the new things in Blinkstore in 2023:
Updated Help And Support Section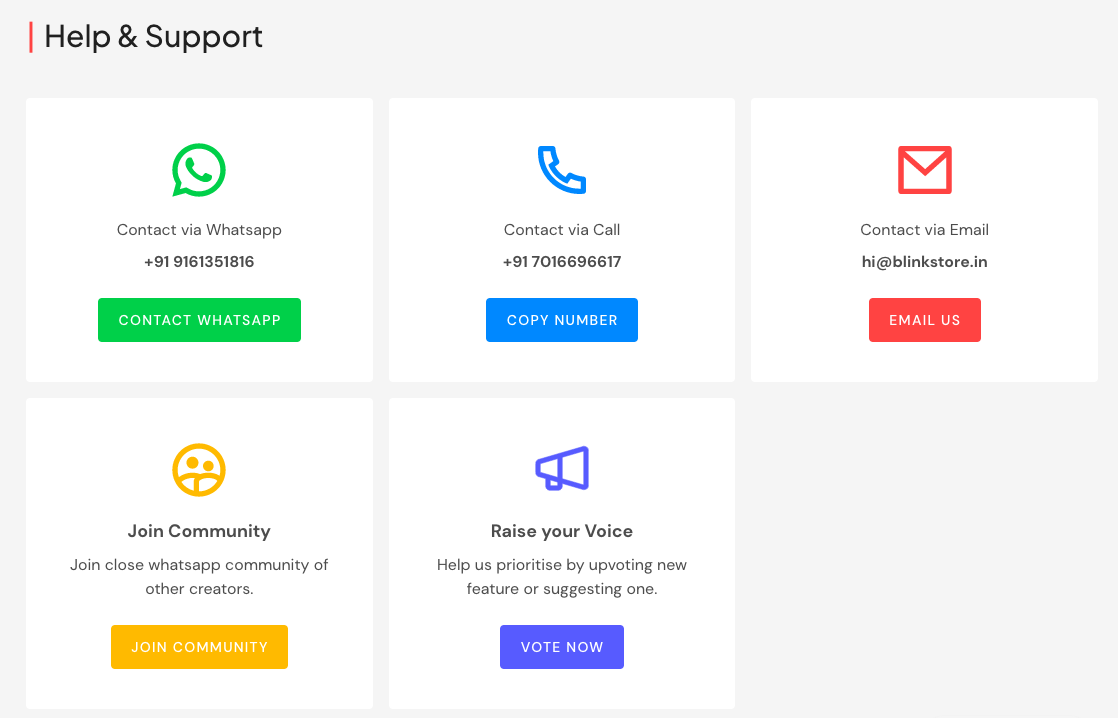 Throughout last year we were running a small community of Blinkstore creators on WhatsApp. This WhatsApp group is the fastest communication channel between our team and the community. Now, you'll find a link to join Blinkstore WhatsApp community.
You can also get in touch via direct WhatsApp message to the support team, email, call, and VOC.
Create Coupon Codes And Run Discounts On Your Store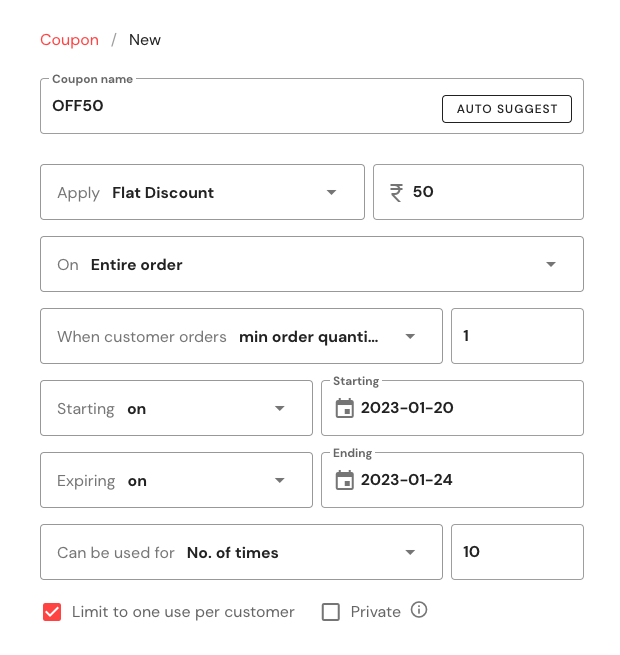 Discounts and coupons is a major part of e-commerce businesses. Now you can create a variety of coupons for you store and offer limited time discounts, run promotional sales, and send private coupons to your customers, friends, and family.
It's a holistic coupon creation experience and we've covered all the edge cases in this. You can set a custom name for your coupon, type of discount (flat or percentage), set start and expiry date, and the number of times it can be used. Try it out and let us know what else we can do to make it even better.
Address Autofill
This is a slight improvement for the customers (buyers) journey on your store. The checkout page now auto fills the address form browser.
Upload Upto 6 Custom Mockups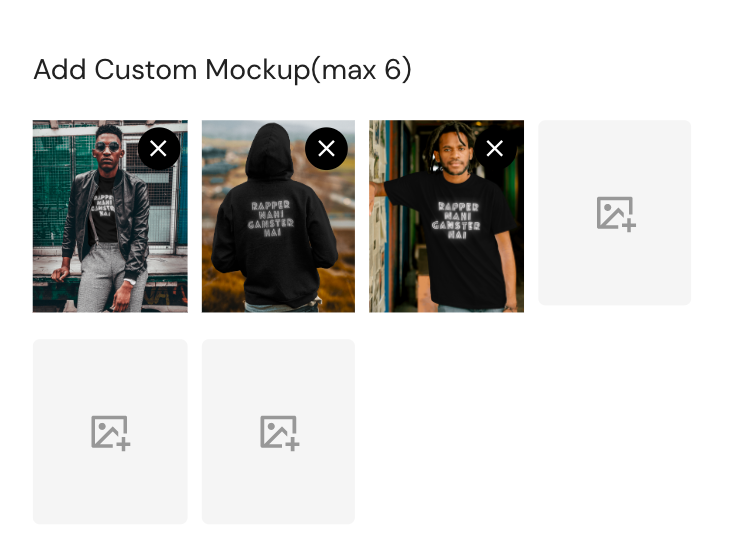 Now you can add upto 6 custom mockups with product. This will improve the buyer's experience. You can either create mockups using free tools like Mockey or do a professional photoshoot for best product visualisation.
10+ New Colors in Select Apparels
We've added new colors in T-shirt, oversized t-shirts, hoodies, and sweatshirts. This is to stay true to our promise of ever expanding product line. Now you've a larger color selection to choose from!
New Products in the Catalog: T-shirt with DTF Print, Zipped Tote Bag, and Black Coffee Mug
With the addition of these products, the total catalog size now stands at 41. We'll be introducing more new products and printing options that include bomber jackets, all over prints, airpods cases, etc. Our goal is have every possible print-on-demand product available in the market to be supported on Blinkstore.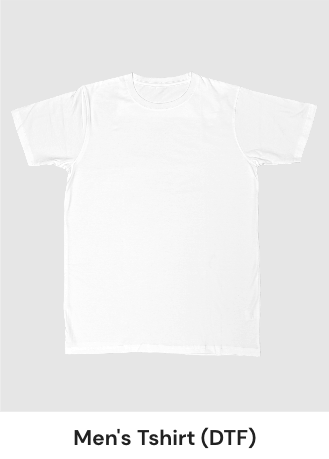 We've added a new t-shirt variant with DTF printing choice. This t-shirt costs lesser compared to the DTG printing technique.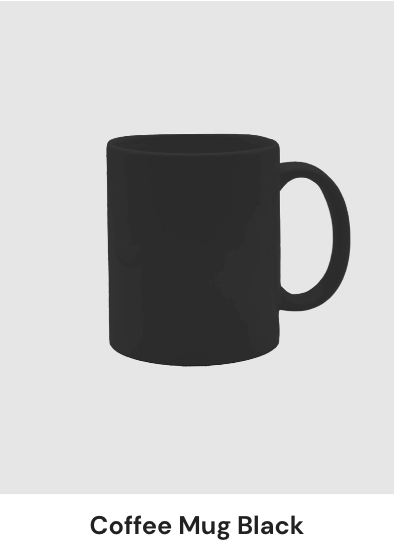 Coffee mug is now available in Black color. For a year we only supported white coffee mug, now a black mug is finally here.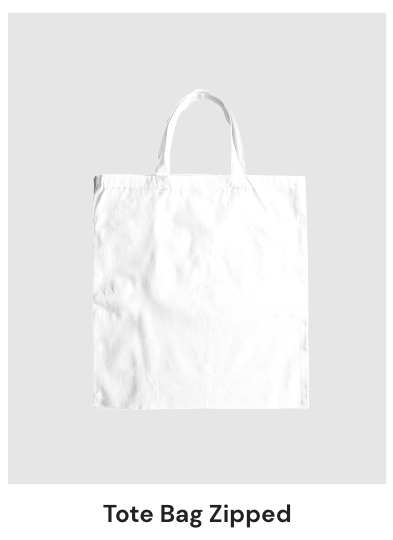 We already had Tote Bag in our Print-on-Demand Catalog. Now we've also added a Zipped tote bag.
Custom Order From Dashboard
Earlier it was tedious to order sample products or ordering for yourself. You were required to order from your own store or create a test order to get a sample product delivered. Now with this feature, you can create a custom order right from the dashboard.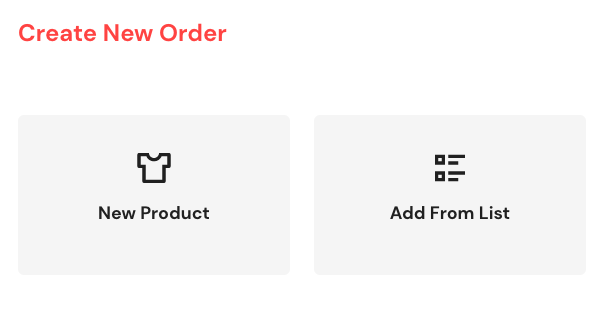 You can either create a new product and order for yourself or choose a product from the list of products that you designed earlier.
Update Previously Published Products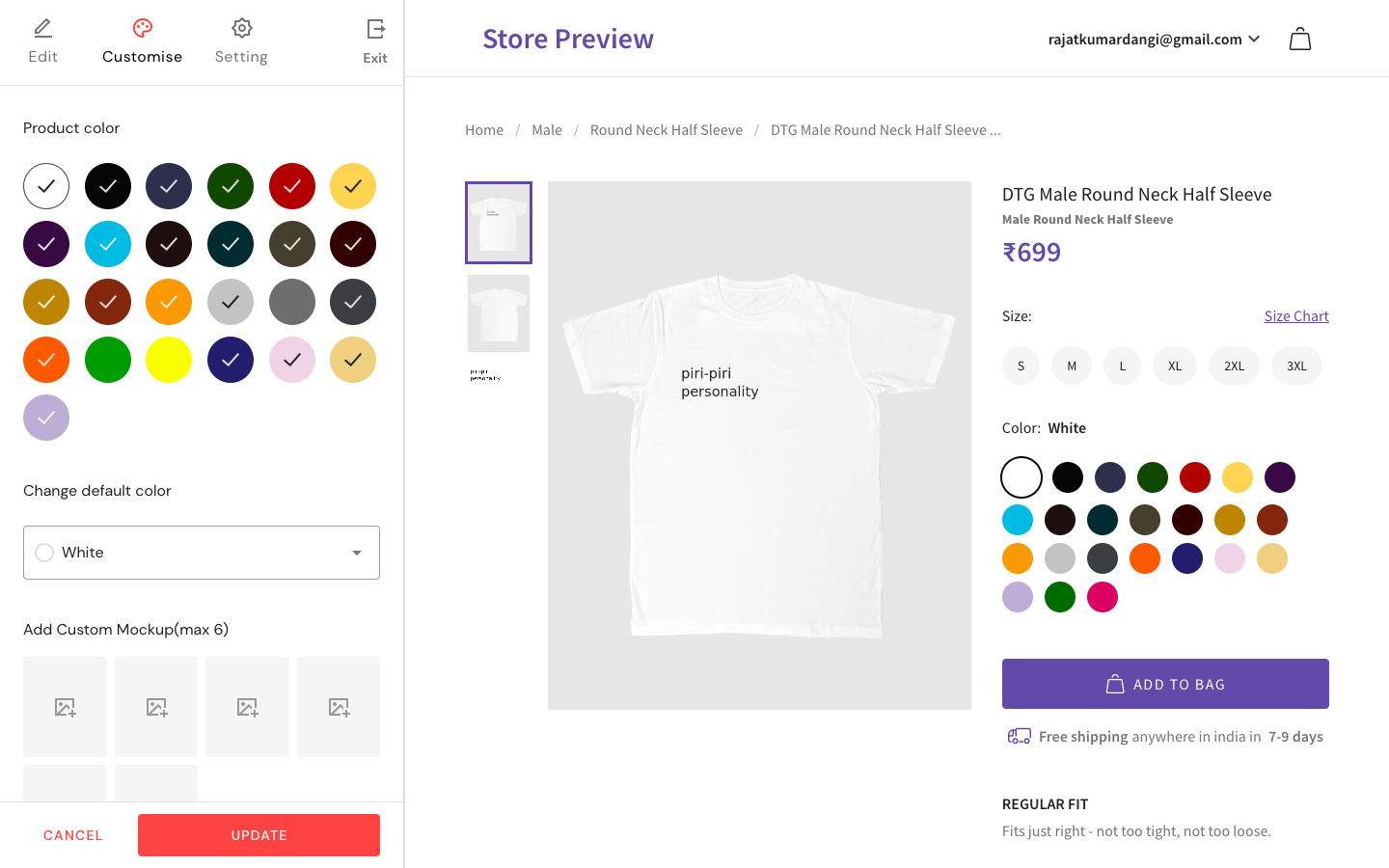 This was one of the most demanded feature. Now you can go back to your previously designed/published products and edit the available colors, mockups, price, name, and description. We'll soon (also) allow you to adjust design on previously published products.
Resources section (Resources by Blinkstore User )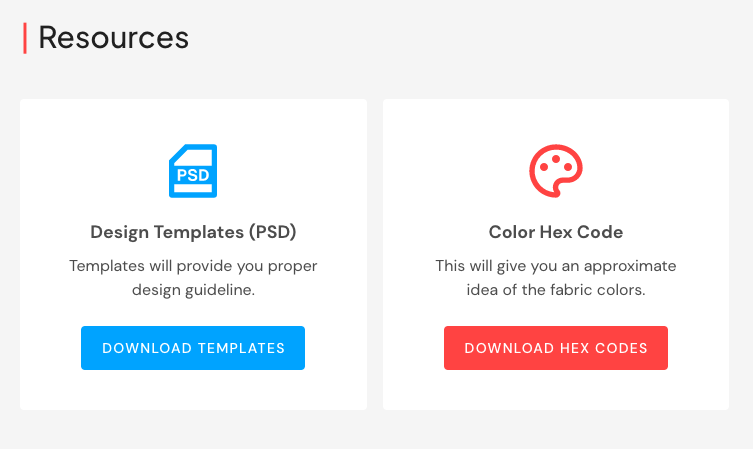 Special thanks to our community for helping us with PSD files of our entire Print-on-Demand catalog. Now you can download design templates in PSD and edit them on your own with accuracy.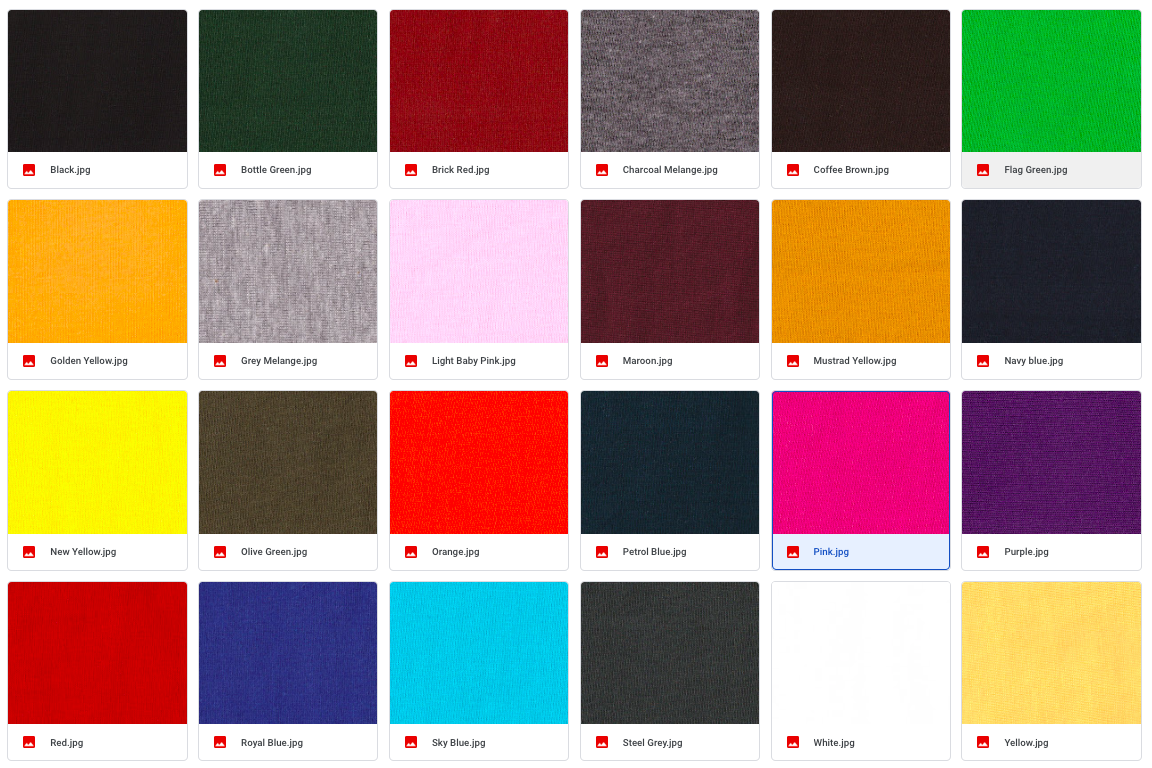 Another experience that we solved for was providing you with accurate color Hex Codes for apparels and other products. We've also updated close photos of the fabric to give you a better sense fabric quality visually. You can access these directly from the Blinkstore Dashboard.
API for integration with Woocommerce and Shopify
We are now ready to provide print-on-demand integration on WooCommerce and Shopify. In the future, we'll extend our support to Etsy, Wix, WordPress, etc. But this will be only done on case by case basis. We are not immediately making these APIs and integrations public.
If you are a D2C brand or a business looking to support new product via print-on-demand or need a reliable and automated print-on-demand partner, you can reach us at [email protected] or get in touch from the Help & Support section on the dashboard. We'll understand your requirements, business stage, and accordingly offer a solution if possible.
APIs' to integrate print-on-demand powered by Blinkstore for platforms
Blinkstore has built a strong infrastructure layer for print-on-demand in India. We've optimised the turn around time on POD process, ensured consistent product quality across order volumes, and have delivered a seamless experience to 10,000+ customers.
We are ready to support content platforms, social media platforms, mobile apps, and any kind of business that is looking to support a unique kind of e-commerce on their platform. Blinkstore's print-on-demand integration can open new revenue channels for platforms at no cost. As of now, we are integrating with a number of and a variety of platforms in India. If you are interested, please reach out to us on at [email protected]
Streamlined Payout Claim Process
Processing payouts to the creators, sellers, and businesses is the best part of our work. We manage this part of the platform with utmost sincerity and care. Our goal is to keep payout claim process transparent, quick, and reliable.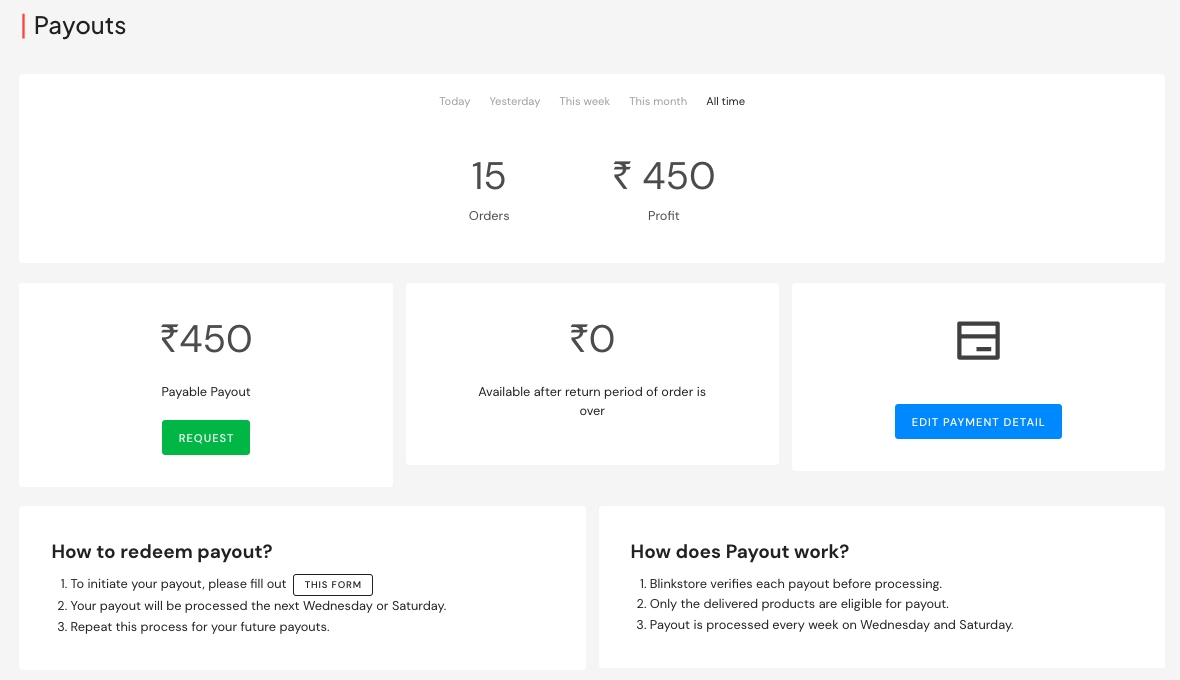 How to redeem payout?
To initiate your payout, please fill out this form
Your payout will be processed the next Wednesday or Saturday.
Repeat this process for your future payouts.
How does Payout work?
Blinkstore verifies each payout before processing.
Only the delivered products are eligible for payout.
Payout is processed every week on Wednesday and Saturday.
In the future, we'll automate the payout process. Until then, we request you to follow the above mentioned requests to claim your profits. If any guidelines on how the Blinkstore payout works changes in the future, we'll update them accordingly on the dashboard.
Blinkstore Newsletter
Signup for our Newsletter to stay updated on what's new at Blinkstore and what's happening in the creator economy around the world.
FAQs
What is Blinkstore used for?
Blinkstore is an enabler of print-on-demand based businesses. We help you launch your own POD based e-commerce business end-to-end at record speed for free. With Blinkstore, you can setup your white-labeled e-commerce website, customise products from our catalog, and start selling them online at your own profit margins.
Blinkstore will manage all the operations behind your store: E-commerce storefront, Print-on-Demand, inventory, shipping, payments, and post order support. So that you can focus on your business.
What are the top alternatives for Blinkstore?
What Are The Future Plans For Blinkstore
We have a great product roadmap ready for 2023, thanks to our community and Voice of Creators Forum that we know exactly what we need to build and deliver.
Some of the new things that you can expect from Blinkstore are:
Website themes and more customisation options
International shipping
Increased area of printing on several products
Automated payout process
More control of mockups
Larger print-on-demand catalog
Products with all-over-prints option
Integrations with 3rd party channels and platforms
More resources for creators to become better at running their store and brands
Easier branding and customisation options for D2C brands
We thank our community of creators and early believers for making Blinkstore a success in its first year of operations (2022). We wish that we continue building a great product and keep achieving our mission of enabling new business and entrepreneurs every day!