Discover the best online printing services in India for all your print needs. Explore affordable, fast, and high-quality options with our comprehensive guide.
Table of Contents
Introduction
Online printing services have become increasingly popular in recent years, offering a convenient and affordable way to print a wide range of products, from business cards and flyers to posters and canvas prints. Whether you're a small business owner, a creative professional, or simply someone looking to print high-quality materials at home, online printing services can make the process quick and easy.
In this article, we'll delve deeper into the realm of online printing services, exploring their unique advantages, the wide range of products they offer, and how they cater to diverse printing requirements while keeping affordability in mind. Whether you're a startup owner aiming to make an impact, a creative individual looking to showcase your work, or someone with a unique project in mind, online printing services in India are your trusted ally in bringing your ideas to life in printed form. Plus, we'll discover why Blinkstore stands out as the best online printing service in India.
What is online printing services?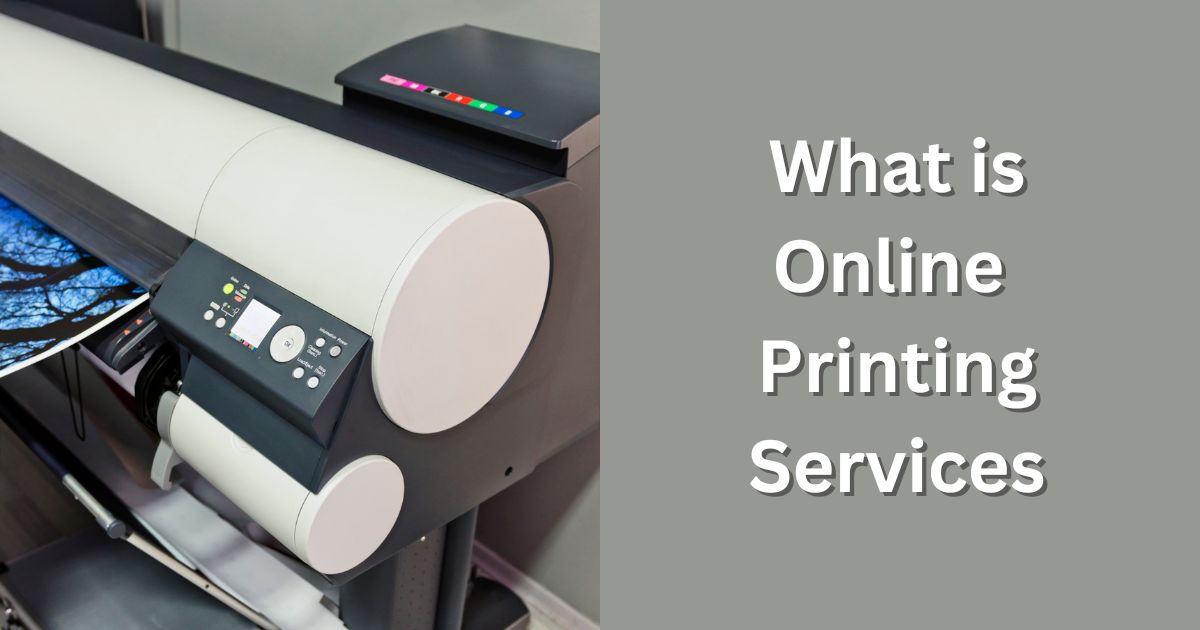 Online printing services allow you to upload your designs or choose from pre-made templates to create a variety of printed products. Once you've placed your order, the printing company will print and ship your products to you, typically within a few business days.
Benefits of using online printing services
There are many benefits to using online printing services, including:
Convenience: E-printing services are incredibly convenient, allowing you to order printed products from anywhere in the world, at any time of day. You can also track the status of your order online, so you always know when to expect your products to arrive.
Affordability: E-printing services are often more affordable than traditional print shops, especially for large orders. This is because online printing companies typically have lower overhead costs and can pass these savings on to their customers.
Quality: Printing services use state-of-the-art printing technology to produce high-quality products. Many online printing companies also offer a satisfaction guarantee, so you can be confident that you'll be happy with your results.
The Evolution of Printing in India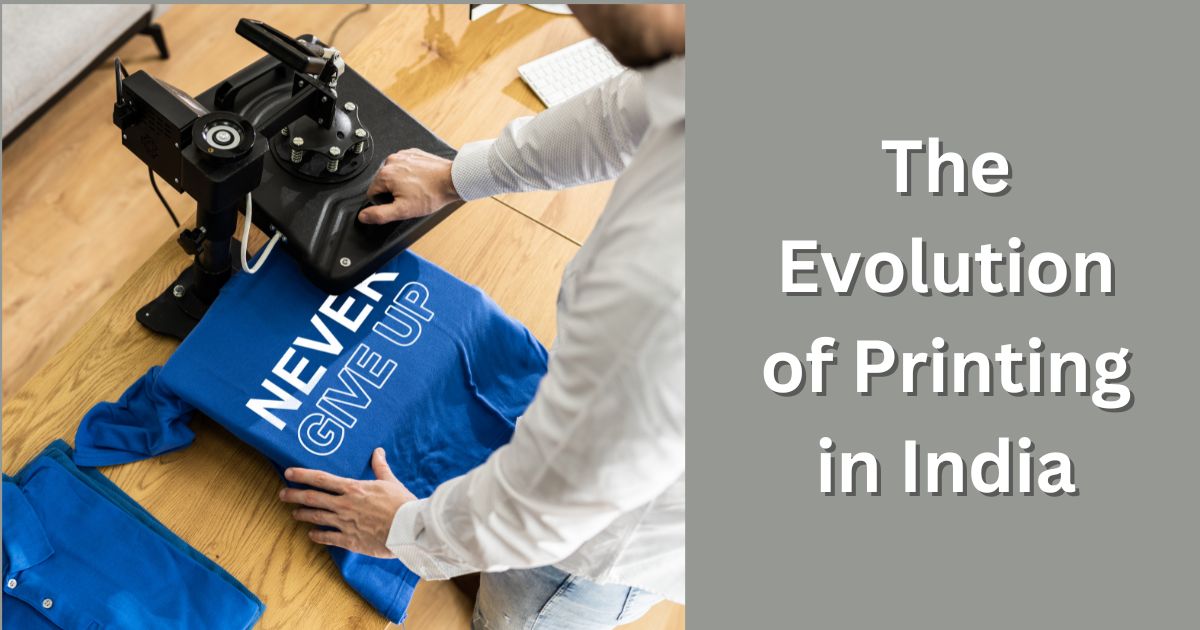 Printing has come a long way in India, from traditional methods like letterpress and screen printing to the modern digital era. While brick-and-mortar print shops still serve a purpose, online printing services have revolutionized the industry, offering unmatched convenience, affordability, and customization. Let's explore what sets these services apart.
The Convenience of Online Printing Services
Gone are the days of visiting local print shops and navigating through endless paper stocks and printing options. With online printing services, such as Blinkstore, you can access a vast array of printing solutions at your fingertips. This accessibility is a game-changer for both individuals and businesses.
A Wide Range of Products
Online printing services in India cater to an extensive range of needs. Whether you require business cards, brochures, banners, posters, wedding invitations, or personalized art prints, you can find a service that fits your requirements. This extensive product range ensures that diverse clientele can benefit from these services.
The Power of Customization
Customization is the cornerstone of online printing services. You can tailor every aspect of your print job, from paper quality and size to finishing options and quantities. This level of control empowers you to create truly unique and personalized products that match your vision.
Affordable Printing Solutions
Affordability is a significant factor that attracts individuals and businesses to online printing services. These providers often offer competitive pricing due to their streamlined operations and bulk printing capabilities. Additionally, you can easily compare prices and services across multiple providers to ensure you get the best value for your money.
Speedy Turnaround Times
Online printing services are synonymous with quick turnaround times, a crucial feature for businesses with tight deadlines. Many providers, including Blinkstore, offer expedited shipping options to ensure you receive your printed materials precisely when you need them.
How to choose an online printing service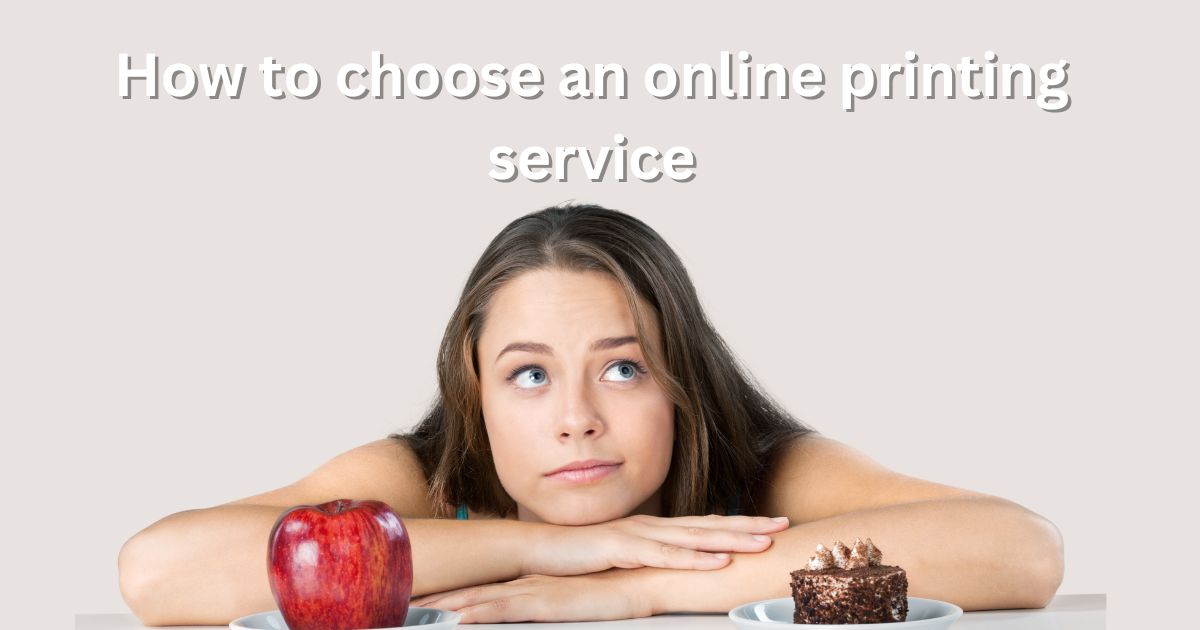 When choosing an online printing service, there are a few factors to consider:
Product selection: Make sure the online printing service you choose offers the products you need. Some online printing services only offer a limited selection of products, while others offer a wide range of options to choose from.
Price: Compare prices from different online printing services to find the best deal. Be sure to factor in shipping costs when comparing prices.
Quality: Read reviews from other customers to get a sense of the quality of the online printing service's products.
Customer service: Choose an online printing service with good customer service, so you can get help if you need it.
Blinkstore: A Pioneer in Online Printing Services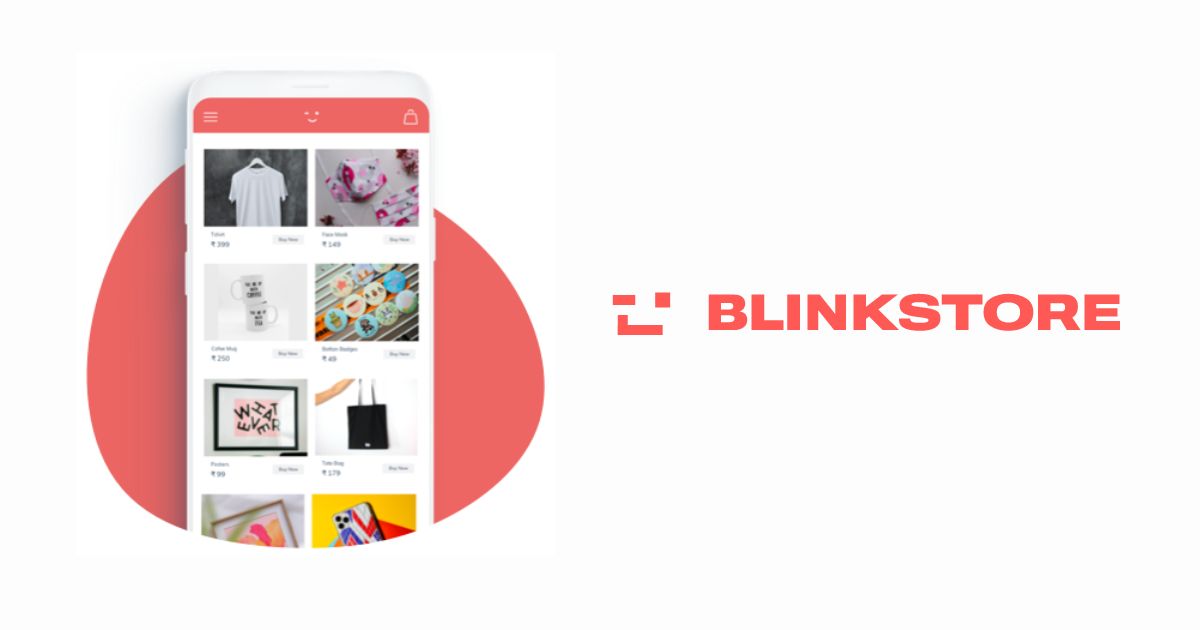 Blinkstore is a leading online printing service in India that offers a wide range of products and services. Blinkstore is known for its high-quality products, affordable prices, and excellent customer service. Blinkstore redefines the online selling experience with its user-friendly approach. Whether you're a budding entrepreneur or an established business owner, Blinkstore offers a straightforward and innovative solution for selling custom-designed products.
What Sets Blinkstore Apart
Blinkstore's commitment to simplifying the e-commerce experience is evident in its intuitive interface. Setting up your personalized web store is a breeze, even if you lack technical expertise. This accessibility empowers you to effortlessly showcase your brand and creativity.
A Vast Product Range
One of Blinkstore's standout features is its ability to bring your unique designs to life on over 50 different products. This eliminates the hassle of inventory management, as Blinkstore takes care of everything, from printing your designs to delivering products directly to your customer's doorsteps. This hands-free approach lets you focus on promoting your products and growing your brand.
Guiding Aspiring Entrepreneurs
For those embarking on their print-on-demand journey, Blinkstore offers a comprehensive guide titled "How to Start a Print-on-Demand Business With Blinkstore." This invaluable resource provides step-by-step instructions and insightful tips, as your trusted companion on your entrepreneurial path.
Creativity Meets Convenience
In summary, Blinkstore epitomizes the convergence of creativity and convenience, making it one of the best online printing services in India. With Blinkstore, you can turn your artistic visions or business aspirations into reality. Its user-friendly platform and extensive product range cater to a wide audience, from artists seeking to showcase their creations to entrepreneurs looking to expand their online presence.
Other Online Printing Services in India
While Blinkstore is a standout choice, exploring other online printing services in India is essential to making an informed decision.
1. Vistaprint
2. Printvenue
3. Printland
4. Moo
5. PrintStop
The Future of Online Printing Services in India
The future of online printing services in India holds great promise as technology continues to advance. These anticipated innovations are set to revolutionize the industry, making it even more convenient, sustainable, and customizable for a broader audience.
One significant advancement in the pipeline is the integration of improved 3D printing capabilities into online printing services. As 3D printing technology becomes more accessible and cost-effective, it is expected to be seamlessly incorporated into the array of services offered by online printing platforms. This evolution will unlock a multitude of possibilities, enabling customers to bring intricate three-dimensional concepts to life with ease. Whether it's for custom prototypes, artistic creations, or innovative designs, the integration of 3D printing is set to expand the horizons of online printing services significantly. the future of online printing services in India is poised for significant advancements.
These innovations, including 3D printing integration, eco-friendly options, and enhanced customization features, are set to enhance accessibility and appeal. They will cater to the evolving needs and values of customers in a rapidly changing world, making online printing in India a dynamic and transformative industry.
Conclusion
In conclusion, online printing services in India have redefined the way we approach printing. They offer unparalleled convenience, customization, affordability, and speed. Whether you're an artist seeking to showcase your work, a business owner aiming to market your brand, or an aspiring entrepreneur looking to start a print-on-demand business, these services empower you to bring your ideas to life in print.
While there are several top-notch online printing services available, Blinkstore shines as a user-friendly platform that simplifies the e-commerce experience. It's the ultimate choice for those seeking to blend creativity with convenience and thrive in the world of online printing. So, embrace the online printing revolution, explore your options, and let your ideas take shape in the printed realm with the best online printing services in India.
In addition to leveraging the benefits of online printing services, it's essential to have a solid strategy for promoting your printing business. To help you get started, we recommend checking out this insightful guide on CustomerThink. It offers tried-and-tested methods for boosting your printing business's visibility and attracting more customers. By combining the power of online printing services with effective promotional techniques, you can take your business to new heights in 2023.
FAQ
What are online printing services in India?
Online printing services in India are web-based platforms that allow individuals and businesses to order custom-printed materials such as business cards, brochures, posters, and more. These services offer a convenient and efficient way to design, customize, and print a wide range of products
What types of products can I print through online printing services?
Online printing services offer a diverse array of products, including business cards, flyers, banners, posters, promotional merchandise, wedding invitations, personalized gifts, and much more. The options are virtually limitless, catering to both personal and professional needs.
What products can I print online?
You can print a variety of products, including business cards, flyers, banners, posters, wedding invitations, and personalized gifts, among others.
How can I customize my printed materials online?
Most printing services provide user-friendly to upload artwork, choose paper quality, select finishing options, and adjust sizes and quantities for personalized printing.
How can I start a print-on-demand business online in India?
Platforms like Blinkstore offer comprehensive guides and support to help entrepreneurs start print-on-demand businesses with ease.
Can printing services help promote my business?
Yes, you can create marketing materials like flyers and brochures to reach a wider audience, and some services offer design assistance.
Are there any future trends in online printing services in India?
Yes, the future of printing services in India looks promising, with potential advancements in 3D printing capabilities, eco-friendly printing options, and enhanced customization features. The industry is continually evolving to meet the demands of consumers and businesses.
What sets Blinkstore apart from other printing services in India?
Blinkstore distinguishes itself by offering a user-friendly platform for creating personalized web stores. It enables entrepreneurs to sell custom-designed products effortlessly. Additionally, Blinkstore handles everything from printing to product delivery, making it a hassle-free solution.
Are there eco-friendly printing options available with online printing services?
Yes, some printing services offer eco-friendly printing options, such as using recycled paper or environmentally friendly inks. If sustainability is a priority for you, inquire about these options when placing your order.
Is it necessary to have design skills to use printing services?
No, you don't need design skills to use printing services. Many providers offer design templates, and some even provide design services. You can also upload your own design if you have one.
Can I start a print-on-demand business with online printing services?
Yes, Blinkstore, supports print-on-demand businesses. They handle everything from printing to shipping, allowing entrepreneurs to focus on marketing and growing their brands.