Discover the most recent and engaging trending t-shirt designs that are grabbing people's attention. Explore the fashion-forward world of must-watch t-shirt trends that are revolutionising casual wear, from unique graphics to creative shapes.
Table of Contents
Introduction
T-shirts are a common piece of apparel worn by people of all ages. They are versatile, comfortable, and can be dressed up or down. However, what genuinely distinguishes a t-shirt is its design. A stylish t-shirt design can reflect your personality, make a statement, or simply make you appear cool.
That is why it is critical to keep up with the current t-shirt design trends. You can ensure that your t-shirts are constantly fashionable and on-trend by doing so. So, if you want to look stylish, make a statement, be unique, or save money, you must keep up with the popular t-shirt design ideas.
Trending T-shirt Designs and Ideas
Here are the latest t-shirt design trends that you need to watch out for in 2023:
3D typography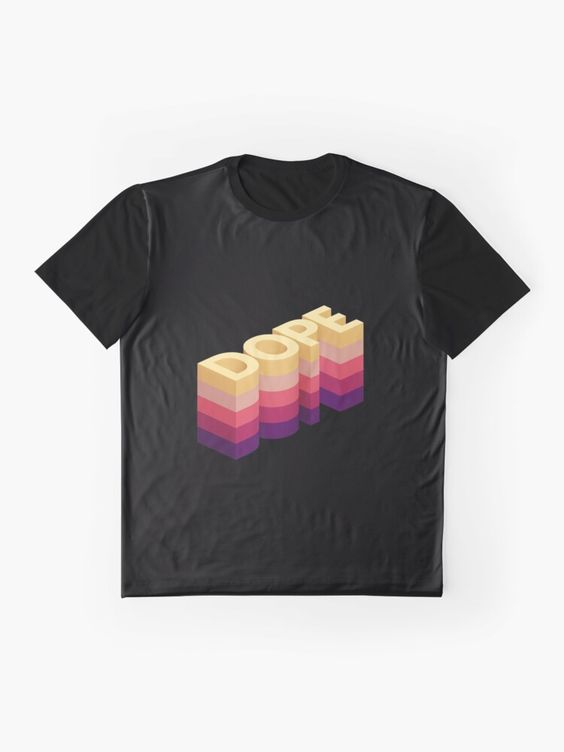 Imagine words popping out of your shirt, as though they're greeting you! That's 3D typography at work. It makes letters appear more alive and lively, almost as if you can touch them. These patterns, which range from your favourite sayings to your name, bring a hip and current edge to your t-shirt style.
Nature-inspired illustrations
Consider your t-shirt to be a mini-vacation in nature. Flowers, animals, and outdoor scenery are included in nature-inspired trending t-shirt designs. It's as though you're wearing a piece of nature's splendour. If you enjoy the tranquillity of nature, these t-shirts will complement your outfit.
Abstract designs
Have you ever encountered art that resembles a colourful puzzle? That's quite abstract! Abstract t-shirt designs feature unusual patterns and shapes that provoke thought. They're artsy and cool, ideal for displaying your creative side.
Humorous designs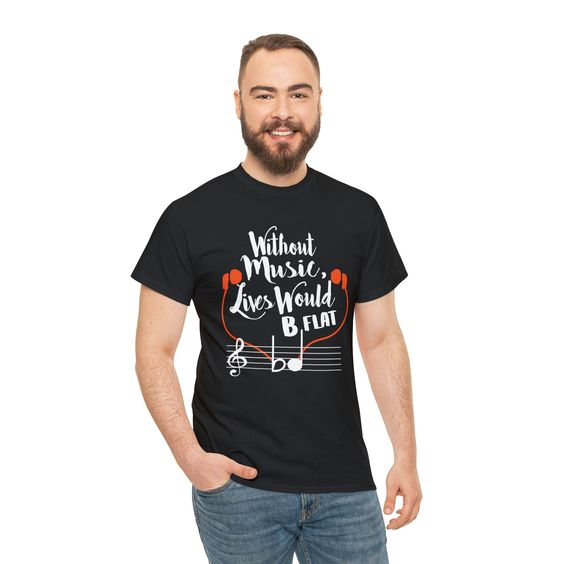 Who doesn't enjoy a good belly laugh? Funny quips, ridiculous artwork, or witty wording can be found on humorous t-shirt designs. People will smile and giggle if you wear these. It's like telling a joke while wearing your clothing!
Statement designs
You may want your t-shirt to convey something significant. That is exactly what statement designs do. They use strong words or phrases to demonstrate your opinions or ideals. It's similar to wearing your opinions on your shirt and striking up discussions without saying anything.
Hand-lettering
Consider writing something artistic on your t-shirt. That's called hand-lettering! It is when the letters are drawn by hand, making them unique and lovely. These t-shirts have a personal and distinct feel to them, as if they were written just for you.
Minimalist designs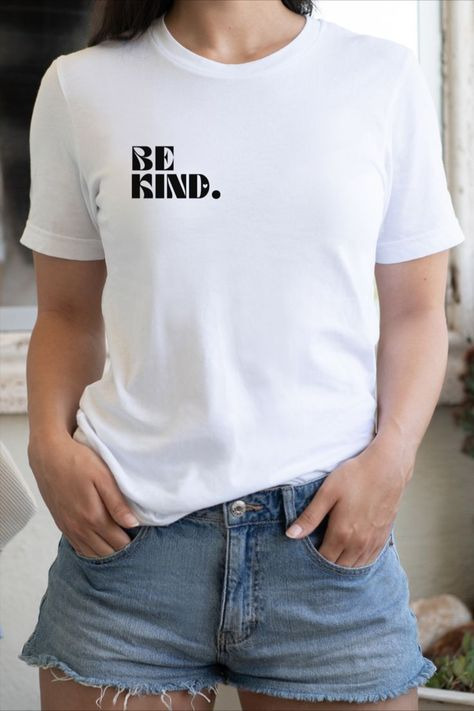 Less is sometimes more. Minimalist t-shirt designs are basic and elegant. They may only include one small image or a few lines, but they are quite stylish. These t-shirts are ideal if you prefer things to be nice and sleek.
Retro designs
Have you ever heard the expression "old is gold"? Retro t-shirt designs bring fantastic styles from the past back to life. Consider unusual patterns and colours from your parents' or grandparents' era. These designs give your outfit a retro feel.
Patchwork designs
Patchwork is similar to assembling colourful puzzle pieces. Patchwork t-shirt designs combine various fabrics or patterns to produce a unique, mismatched effect. It's like wearing a work of art that's both comfortable and enjoyable to wear.
Colorful designs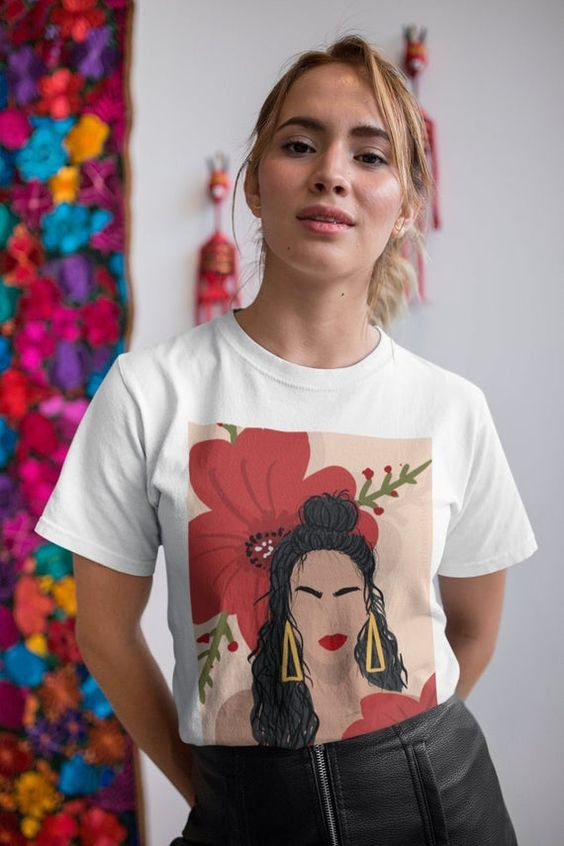 If you want your t-shirt to shout "happy," go for bright colours. These shirts are like a splash of colour on your clothes. They can have odd patterns, strange colour combinations, or just a spectrum of colours. Colourful t-shirts are your thing if you're all about energy and enjoyment!
Graphic designs
Consider your t-shirt as a canvas for incredible artwork. That's what graphic design is all about! Wearing one of these t-shirts is like wearing a cool painting or drawing. They can display anything, from fierce creatures to unusual patterns, and will make your clothes stand out.
Vintage designs
Have you ever heard the expression "old is cool"? Vintage t-shirt designs revive classic looks from the past. They may display old brands or graphics, giving your outfit a unique and nostalgic vibe.
Graphic novel designs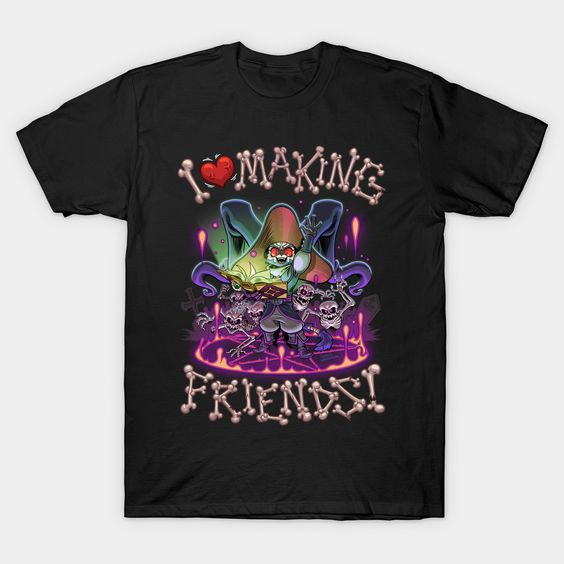 Consider putting your favourite comic book on a t-shirt. That is the art of graphic novel design! These tees include scenes that appear to be from a comic book. It's like telling a tale with your clothes, and comic book fans will enjoy it.
Pop art designs
Have you ever seen such vivid and bold paintings of everyday objects? Pop art t-shirt designs are similar. They employ brilliant colours and depict common objects in a humorous manner. It's like transforming everyday clothing into spectacular fashion.
Tech-inspired designs
You'll enjoy tech-inspired t-shirt designs if you enjoy gadgets and technology. These tees could have futuristic designs, computer codes, or even robot drawings. It's like wearing a piece of the tech world and proudly displaying your inner geek!
Create and Sell Custom T-Shirts with Blinkstore and Mockey!
Are you prepared to transform your innovative ideas into a successful business? You can bring your trending t-shirt designs to life using Blinkstore, a popular print-on-demand platform, without making a substantial investment. Not only can you make custom t-shirts, but you can also make hoodies, sweatshirts, mugs, posters, and other items.
Step 1: Create Your Own Free T-Shirt Store
It's simple to get started! Sign in with your Google account and establish a new store with a unique name that will act as your subdomain at seller.blinkstore.in. There's no need to be concerned about passwords!
Step 2: Create Your Own T-Shirt Online
Once your store is up and running, it's time to let your imagination run wild. Click "Add/Edit New Product" and then select a t-shirt to work on. You can effortlessly submit your designs from Canva or Photoshop to Blinkstore's user-friendly t-shirt editor. Personalise your T-shirt by deciding on a design and a colour. Set your target profit margin and add a catchy title and compelling description. Blinkstore handles printing and shipping, and the cost of postage is included in the base price.
Step 3: Begin Selling and Making Money
When your t-shirt designs are complete, put them up for sale in your store. It's now time to start marketing your trending t-shirt designs online and making money from sales. As your business grows, you can even expand to offer additional products on Blinkstore's storefront, all for free!
Mockey: Bringing Your Designs to Life
To get a clear picture of how your designs will look in real-life scenarios, use Mockey – an AI-Powered platform that generates high-definition mockups for free. With Mockey's help, you can showcase your t-shirts and other products in professional, eye-catching mockups, making your online store even more appealing to potential buyers.
So, if you're excited to dive into the world of trending creative t-shirt design ideas and entrepreneurship, Blinkstore and Mockey are your perfect allies. Start creating, start selling, and watch your t-shirt business soar to new heights!
FAQs
What are the new trend t-shirt design ideas in 2023?
These are currently the most trending t-shirt designs in 2023:
1. 3D typography
2. Nature-inspired illustrations
3. Abstract designs
4. Humorous designs
5. Statement designs
How can I create a t-shirt design on my own?
You can visit Blinkstore to create your own custom-designed t-shirt at no additional cost.
Conclusion
T-shirt designs are a fun way to express yourself. From 3D letters that pop to natural pictures, each design allows you to express yourself. Funny graphics make people laugh, while serious ones convey your message. Hand-drawn letters feel more personal, while old-school designs harken back to a bygone era. Comics and vibrant graphics offer a playful element, while techy designs embrace the digital age. With these trends, your t-shirt becomes more than just a piece of clothing; it becomes a piece of your story and style.
Hopefully, now you know some of the latest trending t-shirt designs of this year. Also, don't forget to check out Blinkstore to get your high-quality custom-designed tees at affordable rates and start your own business.