Looking for ideas for your next white t-shirt design? In our definitive guide, you'll find the hottest White T-shirt design ideas for 2023. Use contemporary styles, unique graphics, and timeless aesthetics to express your creativity. This authoritative resource will fire your imagination and help you construct the perfect White T-shirt collection, whether you're a fashion enthusiast, artist, or simply seeking inspiration.
Table of Contents
Introduction
White t-shirts are a blank canvas for your imagination. They're adaptable, fashionable, and reasonably priced, making them the ideal canvas for your next t-shirt design. We encourage you to browse a wide range of engaging designs designed to inspire both fashion enthusiasts and budding artists in this thorough guide for 2023. Embrace the classic appeal of the White T-shirt and immerse yourself in the latest trends, inventive graphics, and artistic expressions that are sweeping the fashion industry.
This ultimate resource promises to be your perfect companion on your journey to constructing the most extraordinary White T-shirt collection yet, whether you're looking to update your wardrobe, exhibit your distinct individuality, or simply bask in the sheer joy of creativity. So buckle in and prepare to be mesmerised by an awe-inspiring parade of design options that will change your perception of the basic White T-shirt. Let's begin on this creative journey together and discover your actual aesthetic potential in 2023!
Ultimate White T-shirt Design Ideas for You
Here are some amazing white t-shirt design ideas that will suit perfectly for you.
Botanical Bliss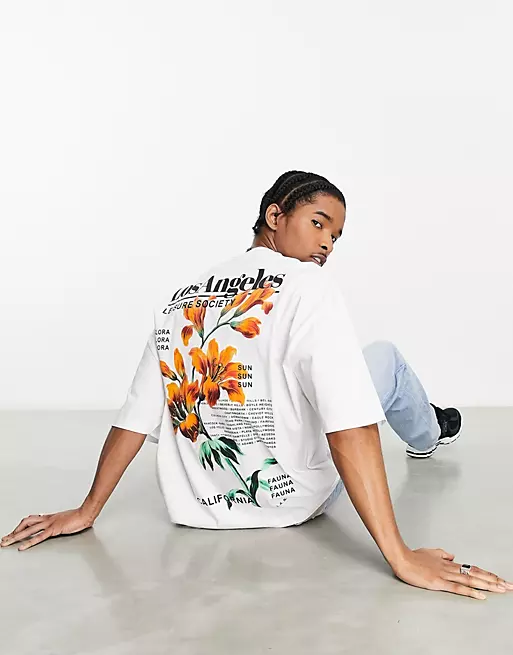 Immerse yourself in the enthralling world of Botanical Bliss, where nature's finest ingredients effortlessly combine with artistic flair. With delicate floral patterns, rich greenery, and graceful botanical themes, these White T-shirt designs bring life to your wardrobe. Wear these nature-inspired beauties to feel the calming calm and lively energy. Botanical Bliss will breathe new life into your style, whether you're strolling through a garden or simply looking for a touch of natural beauty.
Cosmic Dreamscape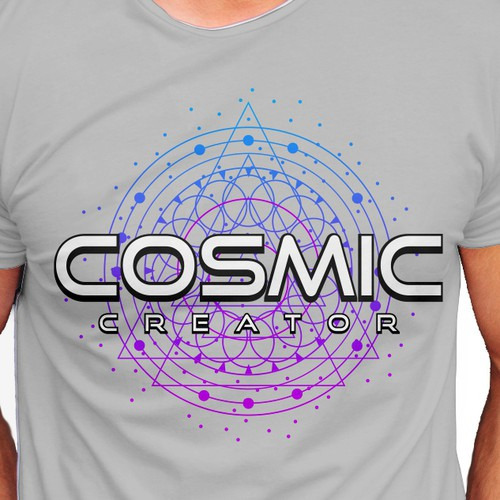 Enter the ethereal domain of Cosmic Dreamscape, where the enormous expanse of the universe collides with artists' creative creativity. The mesmerising grandeur of celestial bodies, galaxies, and cosmic events is captured in these stunning White T-shirt designs. Dive into a world of stardust and bizarre images decorated with celestial elements that awe and fascinate. Cosmic Dreamscape blurs the lines between reality and dreams, making these patterns excellent for individuals looking to channel the wonders of the cosmos.
Retro Revival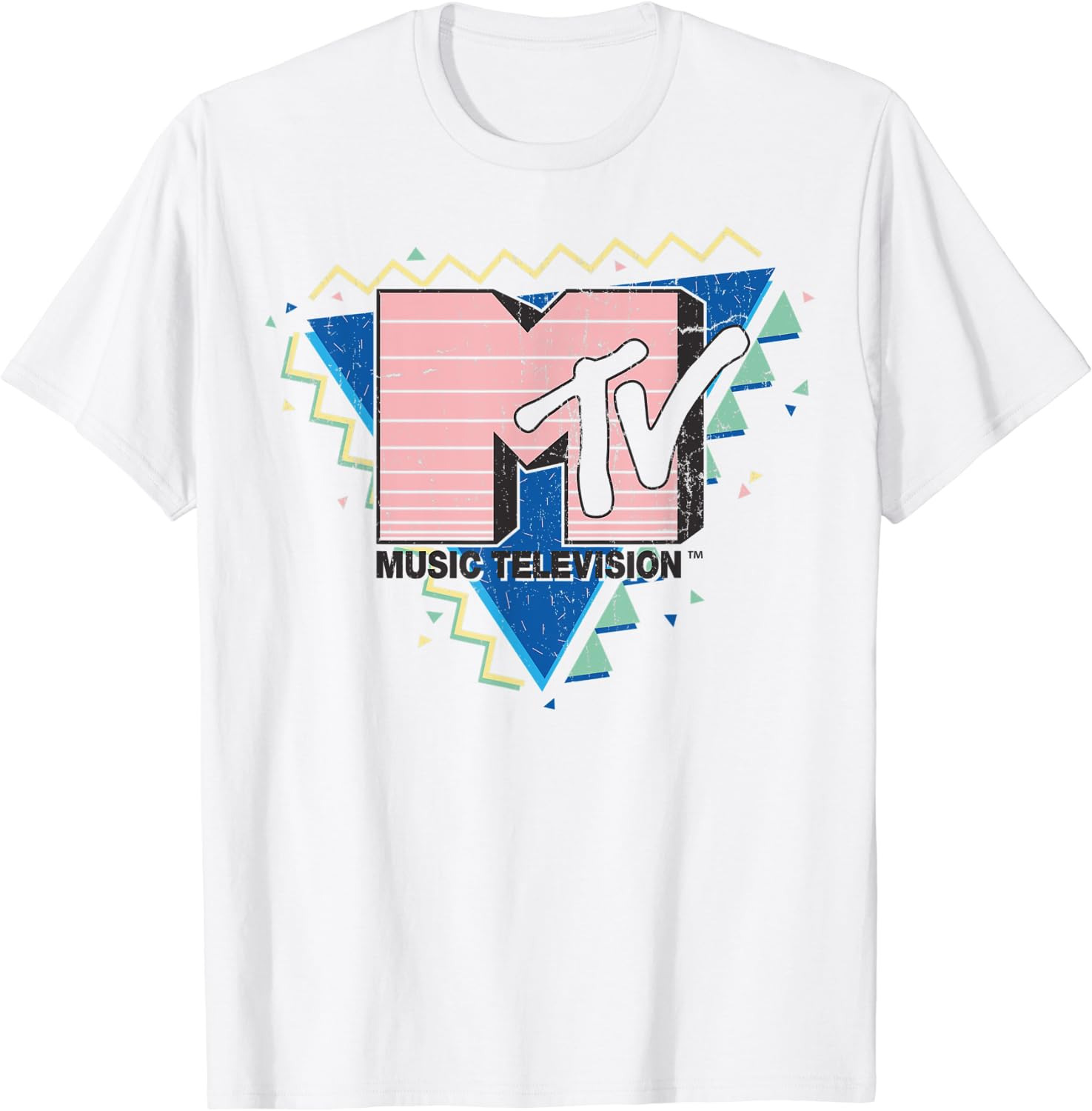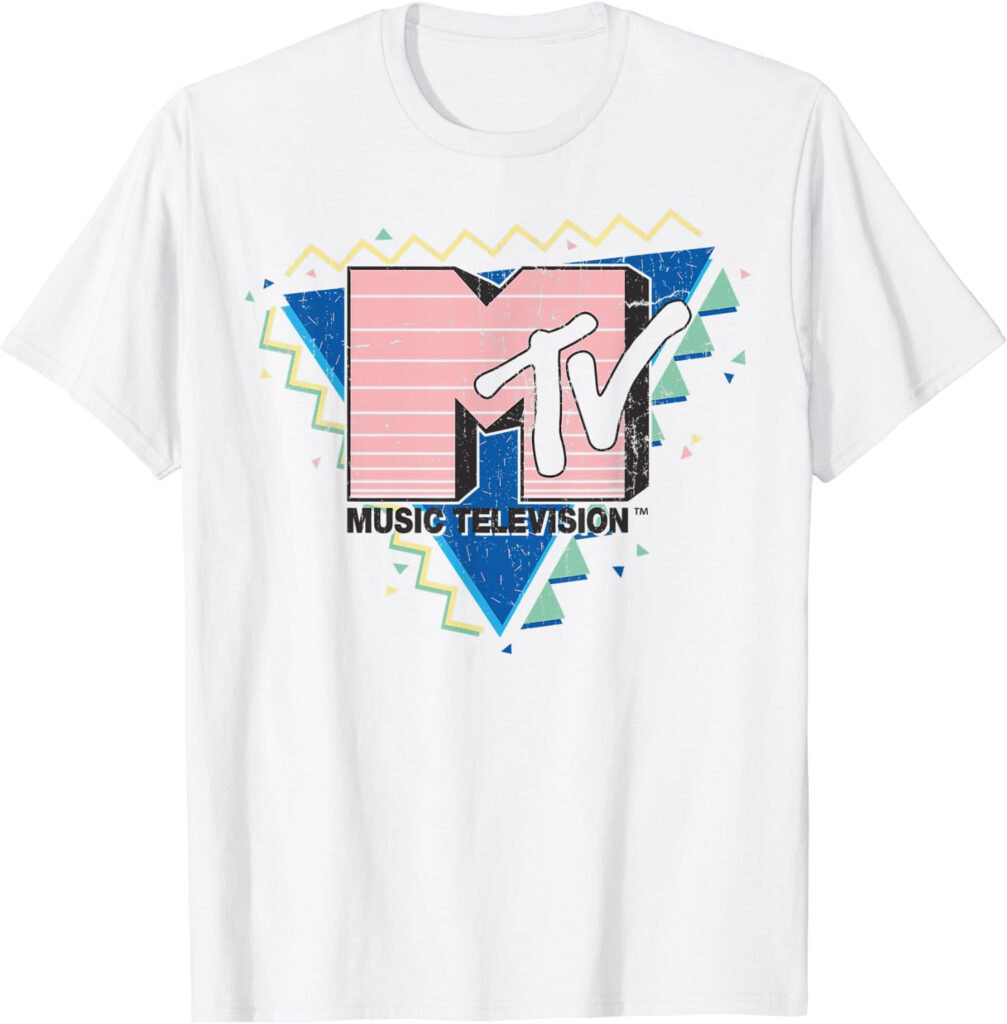 The Retro Revival White T-shirt design ideas will transport you back in time. These patterns, inspired by legendary fashions from the past, offer a refreshing blend of old charm and contemporary appeal. Retro Revival embraces the finest of each decade, from psychedelic patterns of the 1960s to neon aesthetics of the 1980s. With these beautiful patterns that easily merge the old and the new, you may relive the wonder of retro culture while also flaunting your respect for timeless fashion.
Tech-inspired Trends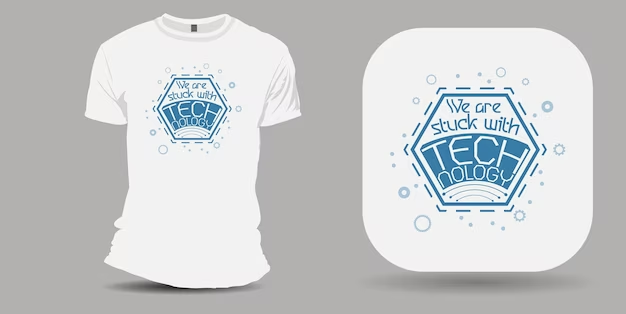 Embrace the future with Tech-inspired Trends, which combine technology and style to create cutting-edge White T-shirt designs. These futuristic masterpieces feature unique graphics, digital themes, and cyberpunk features, making them ideal for both tech fans and trend setters. Immerse yourself in the world of augmented reality and digital arts, leaving a strong impression everywhere you go. Tech-inspired Trends can boost your style to the forefront of modern fashion, whether you're a techie or simply fascinated by the potential of the digital era.
Contemporary Classics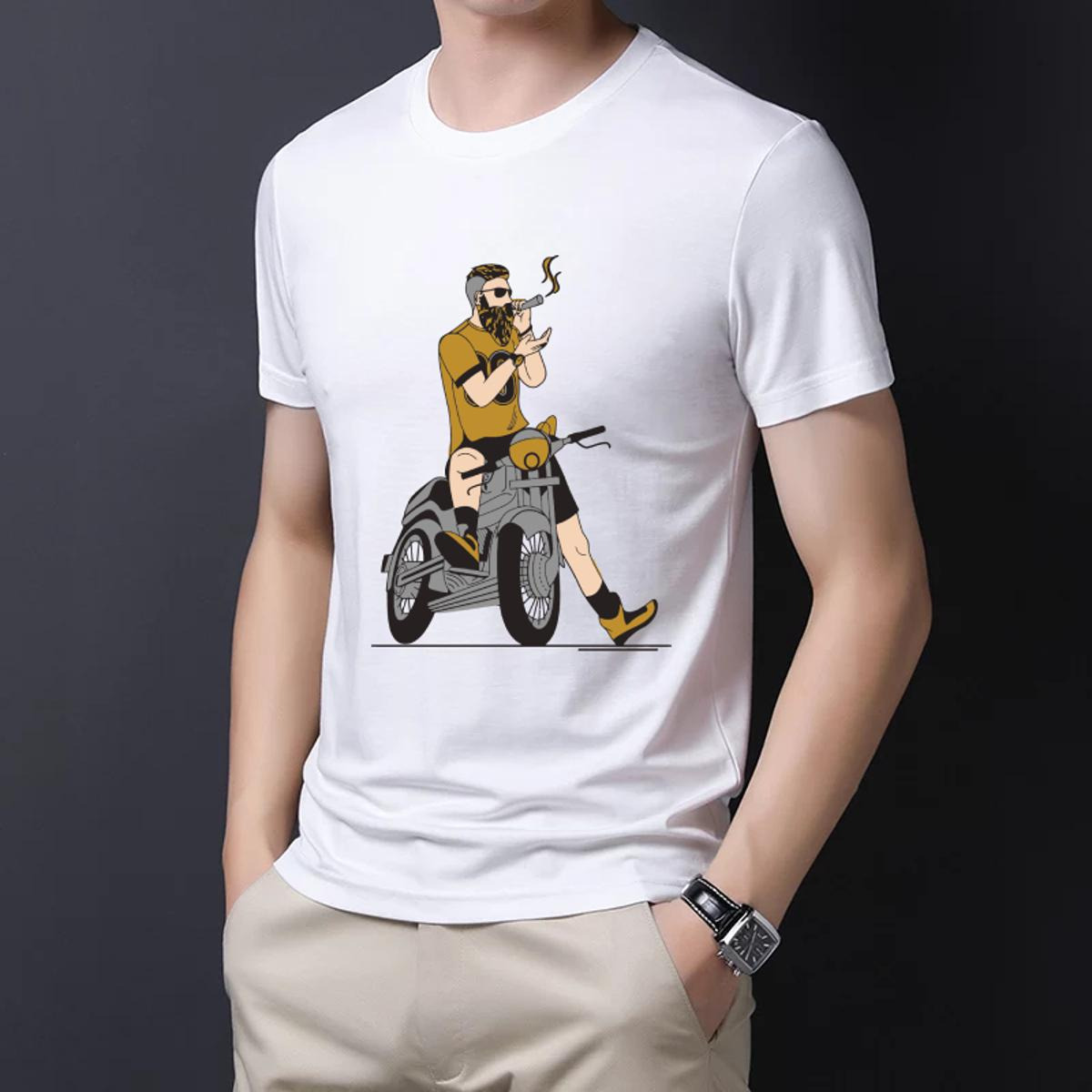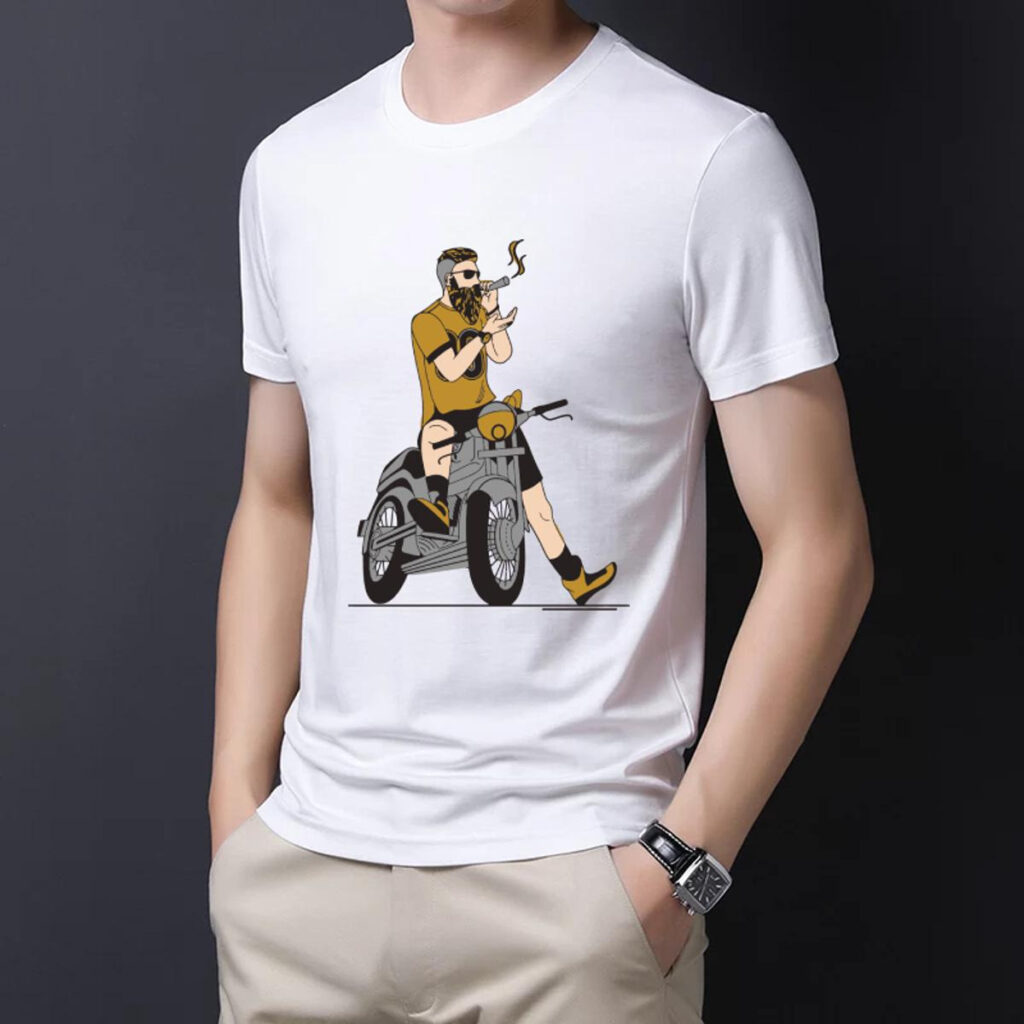 The timeless allure of Contemporary Classics will elevate your wardrobe. Traditional patterns and themes are reimagined and given a modern twist in these White T-shirt designs. Contemporary Classics exhibit refinement by combining elegance and simplicity, making them flexible classics that elegantly compliment any combination. These designs, with their subtle patterns and clear lines, are a celebration of timeless style that transcends fleeting trends and stands the test of time.
Urban Expression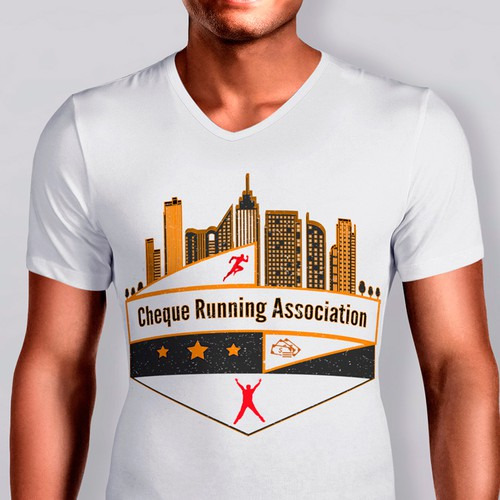 With Urban Expression T-shirt designs, you can immerse yourself in the bright vitality of the cityscape. These artworks encapsulate the essence of street culture, graffiti, and metropolitan landscapes, reflecting the dynamic spirit of urban life. These designs offer a bold, edgy, and shamelessly urban statement, encouraging you to embrace the raw realism of city living. Urban Expression will take your fashion game to new heights, whether you're an urbanite at heart or an adventurer exploring cityscapes.
Abstract Realism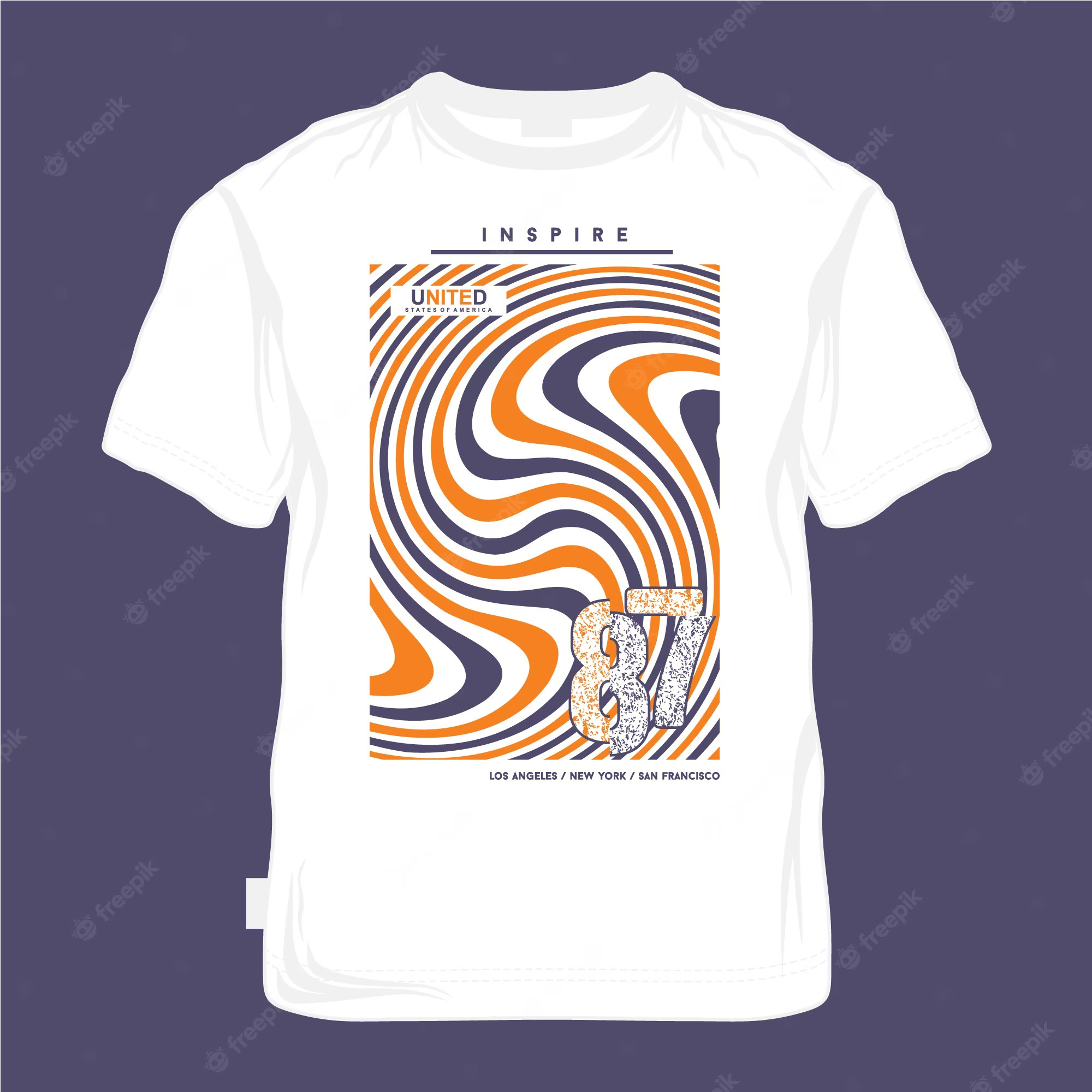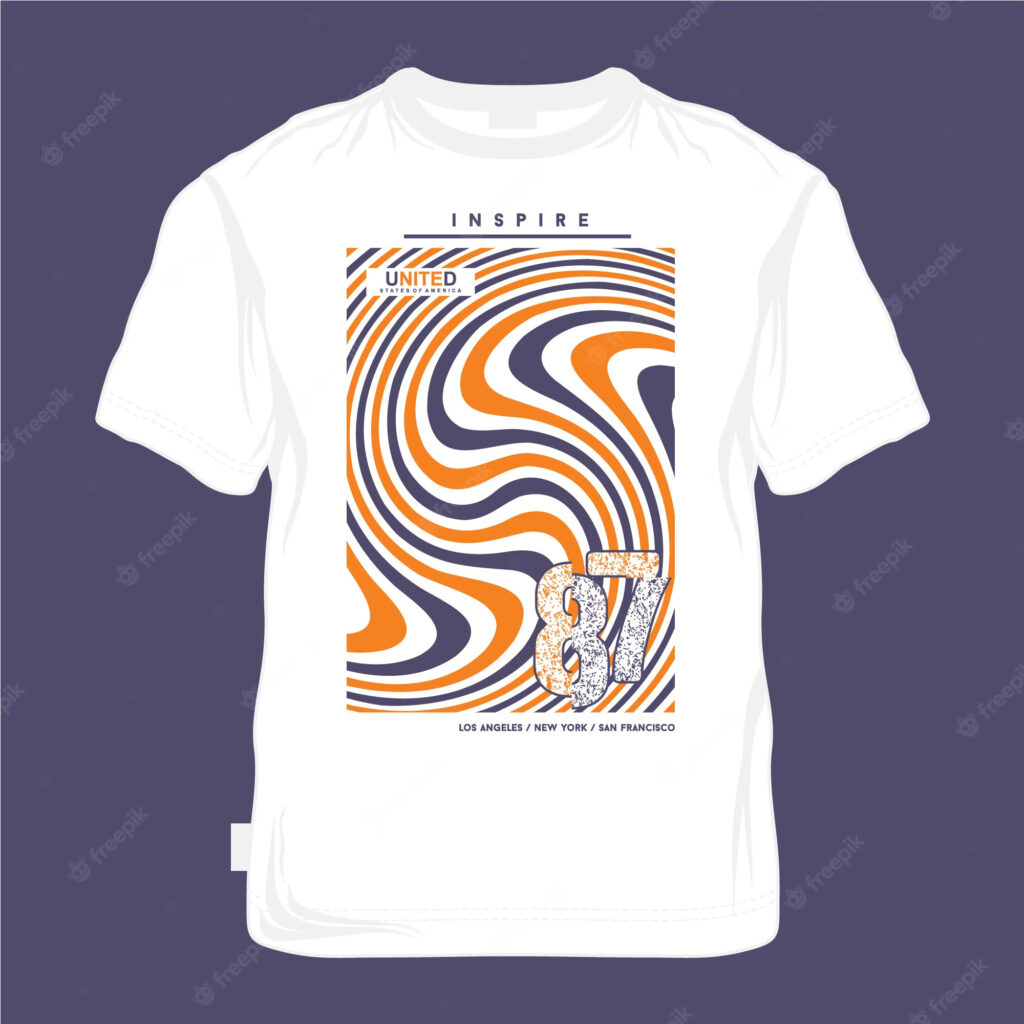 With Abstract Realism, you can experience the harmonic collision of imagination and reality. These artworks blur the lines between the physical and the abstract, displaying mesmerising patterns, flowing forms, and bizarre interpretations of the world around us. Abstract Realism, inspired by the spontaneity of the artistic process, embraces individuality while challenging conventional perceptions. These designs will definitely resonate with your artistic soul if you wish to express your own vision and appreciate the beauty of the unconventional.
Cultural Fusion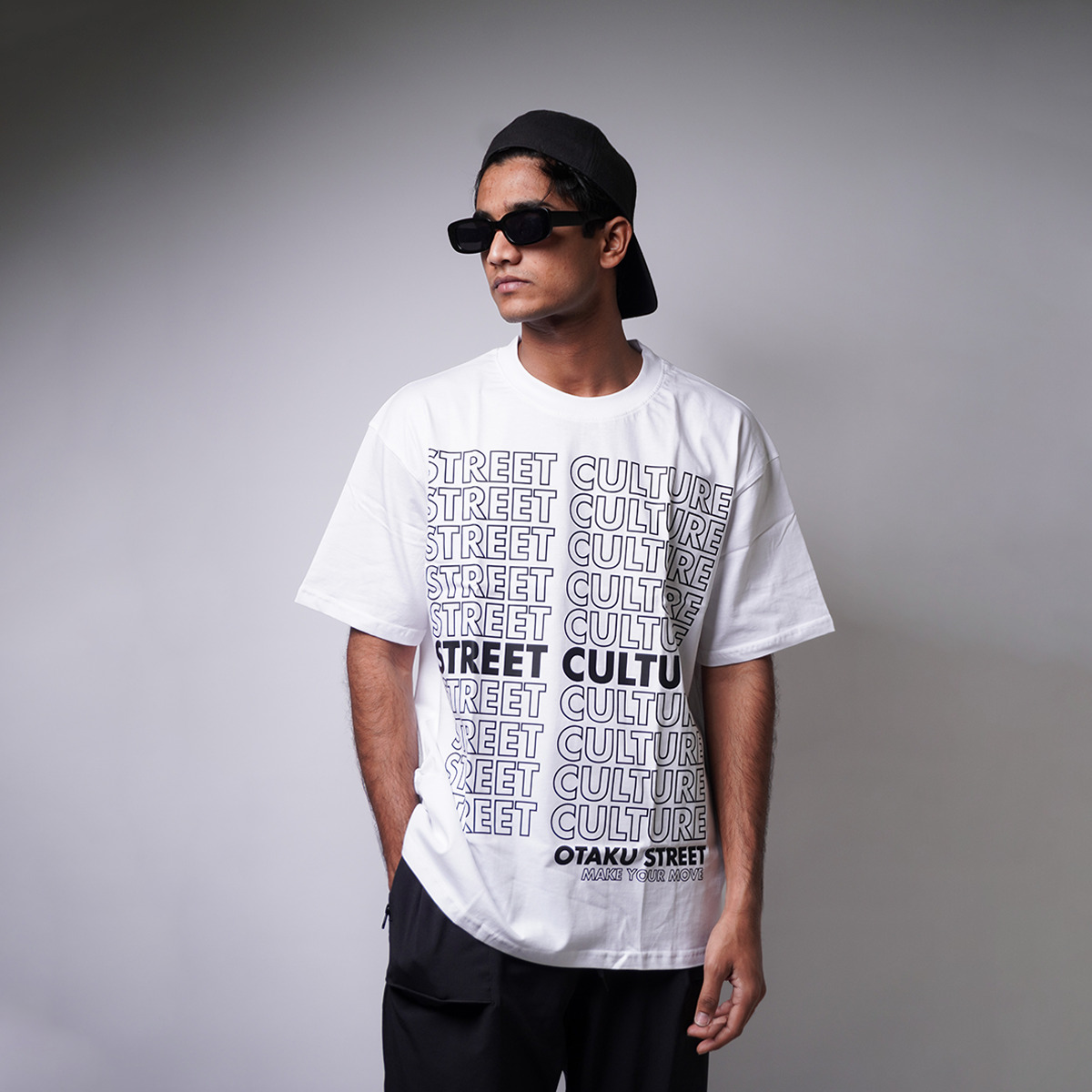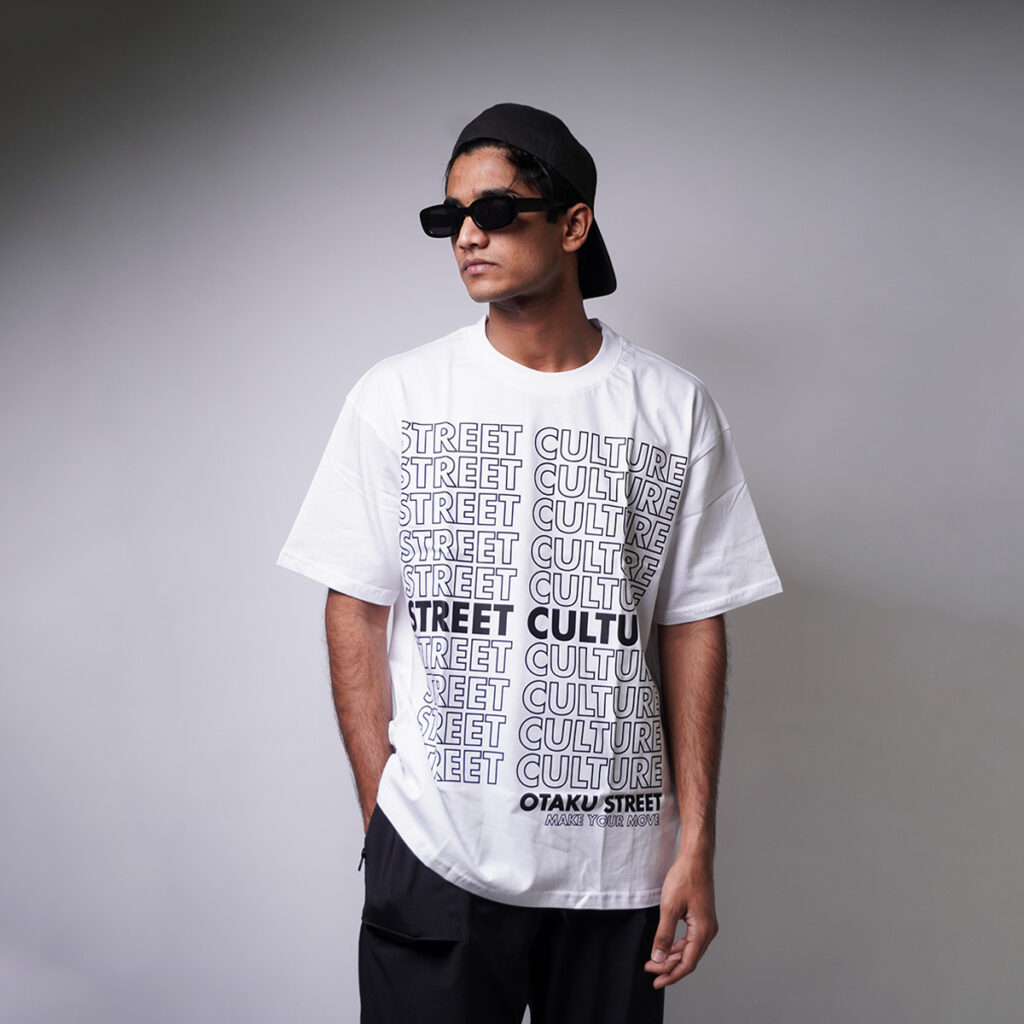 With Cultural Fusion White T-shirt design ideas, you may embark on a global tour of cultural diversity. These artworks mix aspects from other cultures, creating a perfect blend of colours, patterns, and symbols, to celebrate the richness of traditions and the beauty of diversity. Cultural Fusion designs, which range from elaborate mandalas to tribal themes, are an ode to the togetherness that results from accepting ethnic influences. Whether you're a world traveller or simply admire our planet's interconnectedness, these designs are a captivating way to show your global consciousness.
Whimsical Watercolors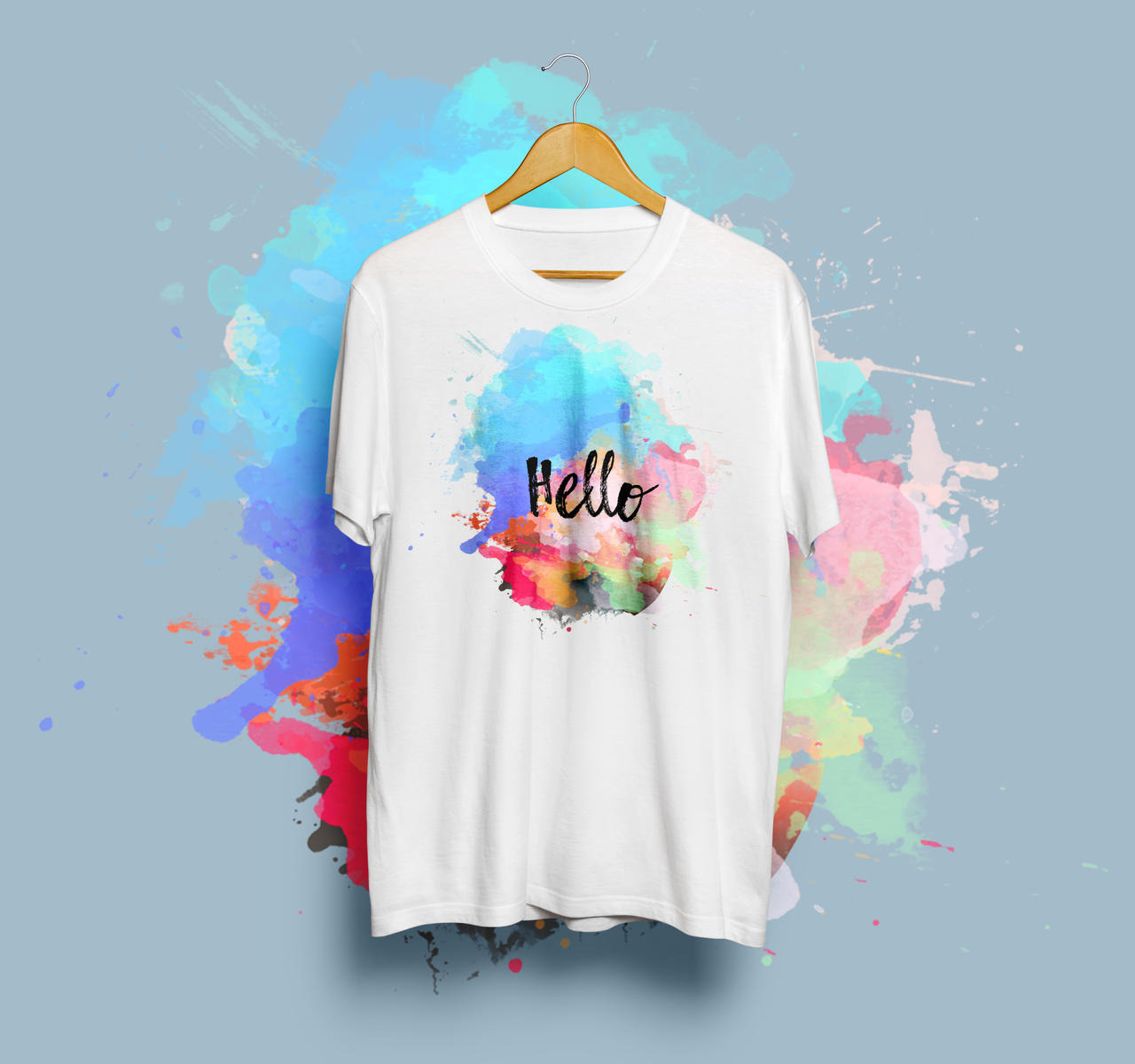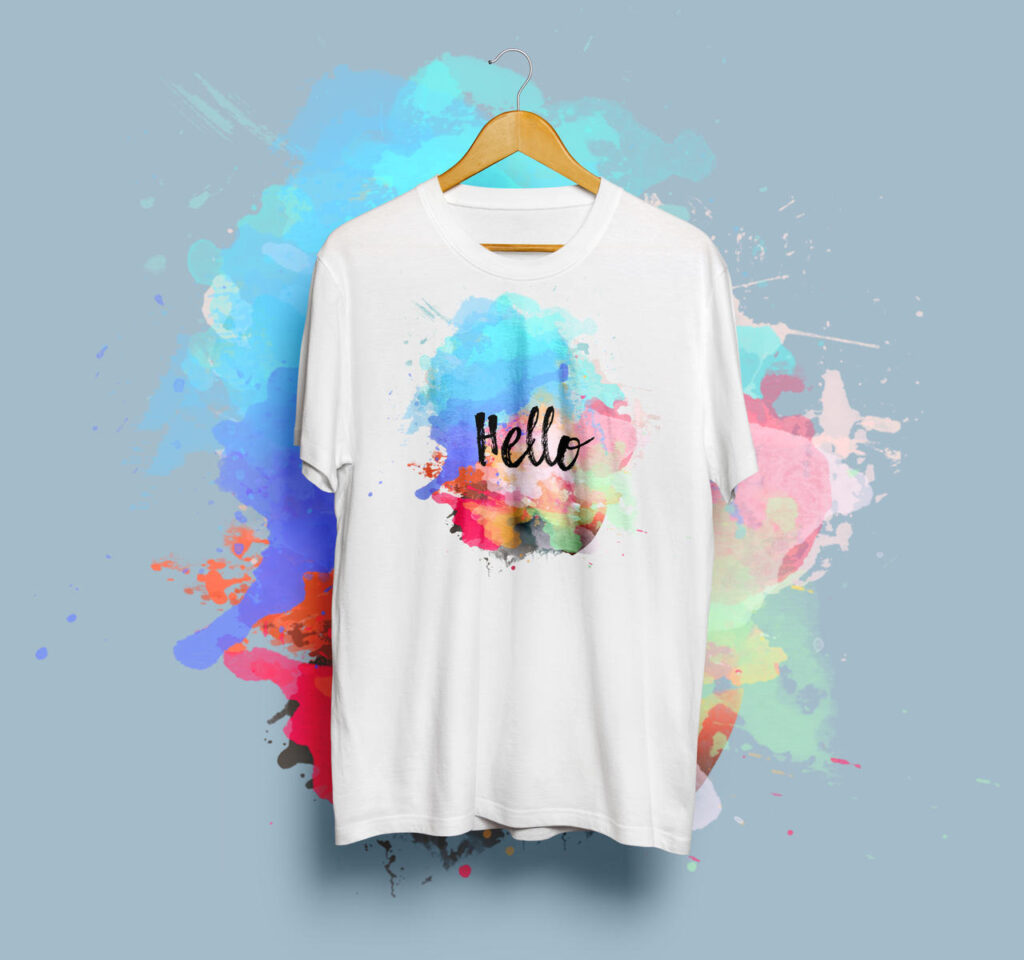 Whimsical Watercolours White T-shirt designs will transport you to a world of ethereal enchantment. The fluidity and delicacy of watercolours are combined with fun and inventive aspects in these paintings, conveying a sense of youthful wonder. Whimsical Watercolours provide soft pastel hues and dreamlike brushstrokes to your clothing, infusing it with a touch of magic. These patterns will lend a charming and artistic flair to your style, whether you want to express your inner child or simply appreciate the charm of watercolour art.
Ethereal Elegance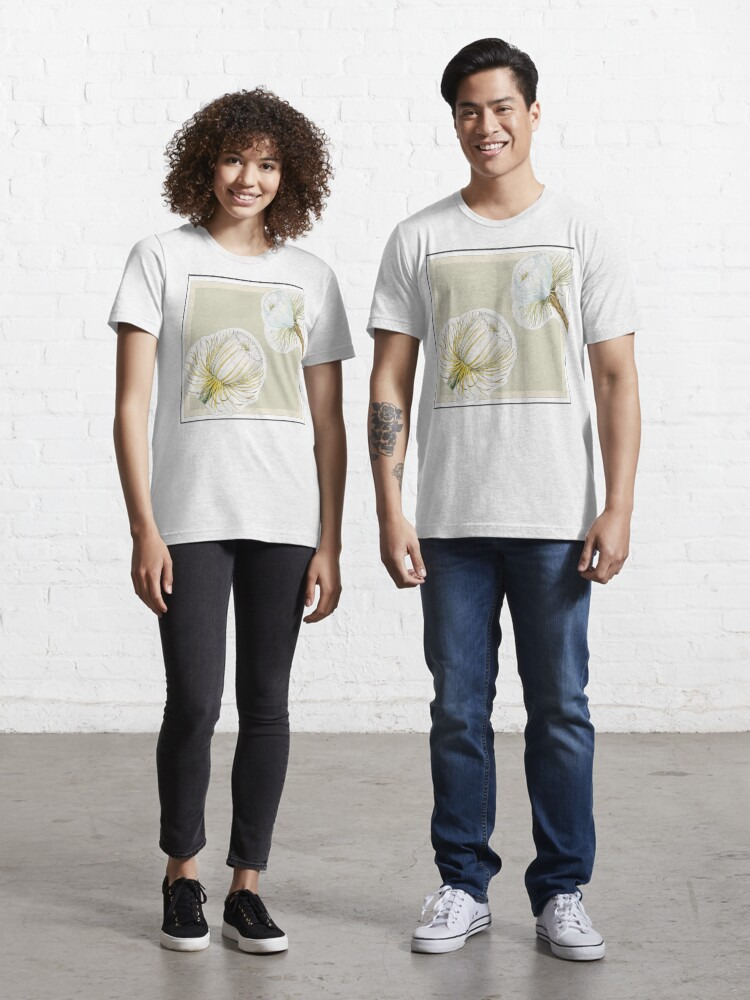 Ethereal Elegance White T-shirt designs have a subtle attractiveness. These artworks exude a timeless and ethereal beauty, inspired by the grace and sophistication of distant regions. Ethereal Elegance designs create a seductive aura that invites others into your world by combining complex details with an air of mystery. Elevate your look with these beautiful beauties that seamlessly combine fantasy and sophistication, making you feel like a truly heavenly being everywhere you go.
Create and Sell Custom T-Shirts with Blinkstore and Mockey!
Are you prepared to transform your innovative ideas into a successful business? You can bring your white t-shirt design ideas to life using Blinkstore, a popular print-on-demand platform, without making a substantial investment. Not only can you make custom t-shirts, but you can also make hoodies, sweatshirts, mugs, posters, and other items.
Step 1: Create Your Own Free T-Shirt Store
It's simple to get started! Sign in with your Google account and establish a new store with a unique name that will act as your subdomain at seller.blinkstore.in. There's no need to be concerned about passwords!
Step 2: Create Your Own T-Shirt Online
Once your store is up and running, it's time to let your imagination run wild. Click "Add/Edit New Product" and then select a t-shirt to work on. You can effortlessly submit your designs from Canva or Photoshop to Blinkstore's user-friendly t-shirt editor. Personalise your T-shirt by deciding on a design and a colour. Set your target profit margin and add a catchy title and compelling description. Blinkstore handles printing and shipping, and the cost of postage is included in the base price.
Step 3: Begin Selling and Making Money
When your t-shirt designs are complete, put them up for sale in your store. It's now time to start marketing your t-shirt firm online and making money from sales. As your business grows, you can even expand to offer additional products on Blinkstore's storefront, all for free!
Mockey: Bringing Your Designs to Life
To get a clear picture of how your designs will look in real-life scenarios, use Mockey – an AI-Powered platform that generates high-definition mockups for free. With Mockey's help, you can showcase your t-shirts and other products in professional, eye-catching mockups, making your online store even more appealing to potential buyers.
So, if you're excited to dive into the world of custom creative t-shirt design ideas and entrepreneurship, Blinkstore and Mockey are your perfect allies. Start creating, start selling, and watch your t-shirt business soar to new heights!
FAQs
What are the best white t-shirt design ideas?
Here are the best 5 white t-shirt design ideas in 2023:
1. Botanical Bliss
2. Cosmic Dreamscape
3. Retro Revival
4. Tech-inspired Trends
5. Contemporary Classics
Where can i design my own t-shirt for free?
You can visit Blinkstore and upload your design and get your own customised premium t-shirt easily.
How do I know what my design will look like on the t-shirt?
You can use Mockey, an Ai platform to generate real-life genders and get a clear idea of how your t-shirt design will look in different scenarios and objects.
Conclusion
The world of White T-shirt design ideas in 2023 offer a rich tapestry of creativity and artistry, with something to suit everyone's individual taste and personality. From the enticing allure of Botanical Bliss and the surreal wonders of Cosmic Dreamscape to the nostalgic charm of Retro Revival and the cutting-edge innovation of Tech-inspired Trends, these designs pique our interest and push the frontiers of fashion. Indulge in the abstract beauty of Abstract Realism and the cultural synthesis of many cultures, while embracing the timeless elegance of Contemporary Classics and the raw intensity of Urban Expression.
As you design a wardrobe that expresses your originality and creative spirit, let your style flourish with the lively Whimsical Watercolours and the sophisticated beauty of Ethereal Elegance. 2023 proves to be an exciting year of self-expression, with the modest White T-shirt serving as a canvas for artistic brilliance and personal storytelling, sending us on an unprecedented journey of exploration and fashion innovation.