As many firms, businesses, and entrepreneurs know, conference gift bags, goodie bags or swag bags, are essential if you plan to organize any events or conferences. It doesn't matter whether you are running a startup or company or you are an influencer, a goodie bag is an excellent addition to your events. Giving goodie bags to your attendees will create a positive impact and uplift your brand image. Let's look at some goody bag ideas that will suit your event (15 Goodie Bag Ideas for Events):
Table of Contents
What are goodie bags?
Goody bags are an excellent way to showcase your business's core principles and provide your visitors or employees with something to take home and discuss. Giving presents may seem mandatory at holiday parties, product launches, and other professional gatherings, but they don't have to be unmemorable. So if you are looking for some suggestions to design goodie bags for your upcoming event, this article will help you find the right one. We'll discuss some practical and contemporary corporate goodie bag ideas below.
Why are goodie bags better than any other event gifts?
When it comes to goodie bags, everything printed on paper gets thrown away first. Stop wasting money on leaflets and flyers because no one will read them past the conference location or the hotel where attendees will be staying while attending the event.
Most companies or influencers choose free-size t-shirts, cheap keychains or paper notebooks with large logos and messaging that no one likes to carry home. Simply said, anything your guests will utilise they will take home with them. If they decide not to utilise the products, they might gift them to someone who will appreciate and find a use for them. In such scenarios, goodie bags can be a good option to consider. So here are some goodie bag ideas for events that we will expand on later.
15 Goodie Bag Ideas For Your Event / Unique Goodie Bag Ideas
Let's take a look at 15 practical, enticing, and unique goodie bag ideas for your event that can boost your brand like no other.
Travel Starter Kit
For people who frequently travel for jobs or for other reasons, this goodie bag idea is beneficial. The necessary items for travelling, such as a strong bag, reusable cups, and chargers, can be included in this kit. Along with emergency supplies like repair kits, you can also pack comforting travel accoutrements like neck pillows and earplugs.
Sports Accessories
When it comes to conference/event attendees, buying clothing is not a good idea, but sportswear seems to have a more universal appeal. If you are hosting any popular sports event, these will also work as examples of baseball goodie bag ideas or volleyball goodie bag ideas. You can pick high-quality t-shirts or polo t-shirts with minimum branding for starters. You might also include:
Yoga mats
Skipping rope
Sippers
Resistant ropes and other fitness accessories.
With customised branding, you can make it a perfect gift. In case you don't know where to get these customised accessories, you can surely visit Blinkstore and order them.
Eco-friendly gifts
One of the major trends in branded goods is sustainability. Because so many people now care about the environment, this kind of offer will be highly appreciated. You may cut back on the use of disposable goods and make event attendees feel better about their carbon footprint by selecting eco-friendly gifts. There are many choices, but the most well-liked items in this group include metal straws, reusable shopping bags, and premium water bottles.
Screen Magnifiers
As most of us are using smartphones, smartphone projectors might be an option, depending on your budget. When travelling and wanting to watch TV on the train or in a hotel room with a larger screen, screen magnifiers are ideal. A screen magnifier, which increases a smartphone's screen to roughly tablet size, is an additional option. This option would be instantly welcomed by the crowd.
Pet essentials
Usually, people lavish their pets more than themselves. Employers can gain a lot of respect from the attendees by showing their loved ones some affection, not to mention receiving tonnes of adorable images in return. Do some research and find out how many people already have pets and prioritise them. Send swag bags containing stuff like collars, leashes, toys, water bowls, and picture frames with animal themes after that.
Tea-Coffee set
One of the best employee swag bag ideas is a Tea-coffee gift set. These presents are really helpful when someone needs to push themselves through the workday. A company mug and a particular blend of coffee along with some tea bags are essential additions. Additionally, you may add accessories to improve the coffee-drinking experience, such as milk frothers, cup warmers, or a customised stencil with the business logo.
The Gourmet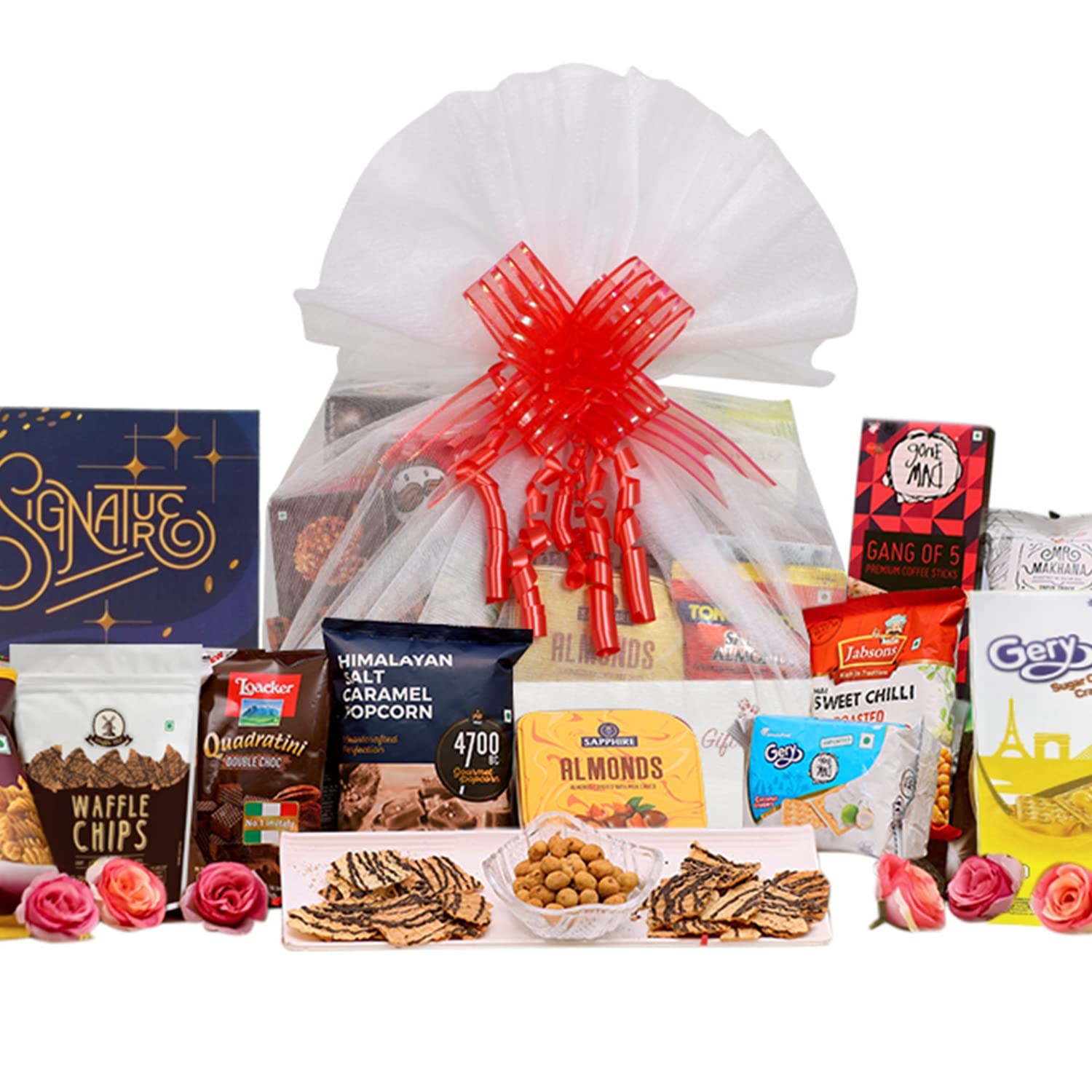 Gourmet treats are one of the finest holiday goodie bag ideas for adults as everyone eats and most people like to pamper themselves on special occasions. Many businesses sell food baskets that can be customised with your company's brand.
In addition to the typical snack pack, you can also include extras like dip dishes or measurement spoons that will make it easier for recipients to prepare, serve, and consume the food. This gift is perfect for foodies, daring eaters, and coworkers who are open to experimenting with new dishes.
Virtual Swag
In the evolving age of technology, giving out virtual goodie bags or gifts is a relatively new choice. When you don't have room or money for many products, virtual swag bags are a fantastic alternative. A virtual swag bag can be as straightforward as an email or printed card with instructions for guests to follow in order to redeem offers, as opposed to providing them with a bag full of items to carry.
These are especially helpful for gatherings where attendees must travel because they take up little room and can be quite cost-effective.
Ebooks, gift cards, service subscriptions, and other online tools and services can all be included in your digital swag bag.
Portable tech accessories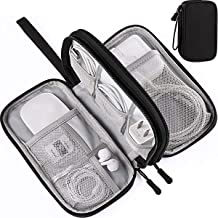 These days, everyone works while on the go, and good portable accessories are hard to find. Give your visitors a custom power bank or a Bluetooth speaker. This useful present is a kind gesture for your attendees and a clever marketing strategy on your part. After all, whenever they charge their devices, your visitors will be reminded of your brand.
Vintage Products
Upcycling vintage objects into new products can be an intriguing, less expensive alternative that is incredibly memorable for people on a tighter budget or with a smaller distribution. For instance, making your own candles out of old teacups is a conversation starter, a statement piece, and something you or your team can do.
If you want to make sure you are giving them something they haven't seen before, this is a truly personal touch. Also, consider purchasing items in bulk and making something new to stretch your budget for your events.
Planners and calendars
This swag bag serves as a gift and a resource for professional growth. These gifts, which are well-liked by type A employees, also help less organised staff get their act together. Planners are still widely used despite the rise of digital technologies, maybe because writing down chores motivates action and accountability.
Additionally, paper planners give users a place to draw, write down ideas, and express themselves, which can foster creativity. A calendar also helps to plan important events and dates for better work output.
Cleaning Supplies
Even while they might not be the most thrilling swag bag gift ideas, cleaning supplies can be the most practical, particularly after Covid-19. These kits are especially useful for large gatherings with lots of attendees where the spread of germs is a concern. The kits are convenient to have on hand and are simple to slip into a desk, work bag, handbag, or car. These giveaways motivate workers to adopt clean and healthful practices and are certain to be useful at some point.
Everyday Toiletry Items
Handy toiletry items are quite useful for many. But mostly they are a blessing for people who travel frequently. Such kits should include:
Hand sanitiser
Wet wipes
A small bottle of sunscreen,
Tiny deodorant stick,
Handy hair gel,
Travel-size toothpaste
Toothbrush.
Even the guests won't utilise these things right away; instead, they'll use them when they prepare for their upcoming vacation or business trip. At that time, your product will remind them about your company.
Lunch and tiffin boxes
Lunch and tiffin boxes are great options for attendees. Most likely, your participants' lunch and tiffin boxes will be sent home with them. Such things are great complements to a picnic, a day at the beach, or an upcoming business trip. For a more lasting impression, use a recycled bag as the gift or the container for the swag. This concept works best with a young population that travels frequently and is also environmentally concerned.
Brainstorm puzzles
For those who enjoy a challenge, this swag bag kit is perfect. To pass the time and sharpen problem-solving abilities, the goods contain puzzles and brainteasers.
If your workforce is very intelligent, pick a more complex and challenging task to challenge workers' minds. Another option is to employ a photo printing firm to make a unique jigsaw puzzle with a picture of your business. You can include the following:
Rubix cubes,
3d wooden puzzles,
cube mazes,
Sudoku or crossword books
FAQs
What are some goodie bag ideas for events?
Here are some suggestions for goodie bag ideas for your future event:
Reusable water bottles
Promotional t-shirts
Food-based gifts
Attractive coffee mugs
Stylish sunglasses
USB chargers or adapters
Health products
What are some Christmas goodie bag ideas for adults?
If you are planning to design a Christmas goodie bag for your audience, you can include:
Christmas themed Blanket
Christmas Party Favor Supplies
Christmas Treats
Food, Snacks, Candy.
Santa Hats and many more.
What are the ideal cute goodie bag ideas that can be used for gifting purposes?
For a cute goody bag, you can include small DIY kits, small toys and soft toys, chocolates, art pencils and markers.
Conclusion
Whatever you choose, make sure that your influence is positive for the correct reasons since goody bags are crucial to your attendees. Maintain brand awareness in their minds. In the end, interesting and quality swag will raise awareness and prevent your gifts from being thrown away or put aside.