Get in Touch For Corporate Swag in India:
There are plenty of corporate swag bag ideas on the Internet. We at Blinkstore curated the best swag bag items for you. And the best part is that we not only provide you with ideas but also help you execute them by automating your operations of sending swag to your clients, employees, users, and events.
Read our guide on how to Automate Your Corporate Swag Bag In 3 Easy Steps – For HRs & Companies in India.
Table Of Contents
Having official merchandise for any brand, startup, or corporate is essential to materialize the brand assets and bring them onto real-world objects. It helps elevate the overall brand value as well.
In this blog, we are showcasing most of the swags provided to startups and corporates in India, along with ideas on how you can mix and make a package out of it. We provide custom-branded packaging added to the custom merchandise (on demand).
If you need high-quality swag and official merchandise for your startup, team/employees, users, or event. You can sign up on Blinkstore, launch your store and start ordering customized products within minutes. For guided support, write to us at [email protected] and we'll get back to you ASAP!
What Does Swag Bag Mean?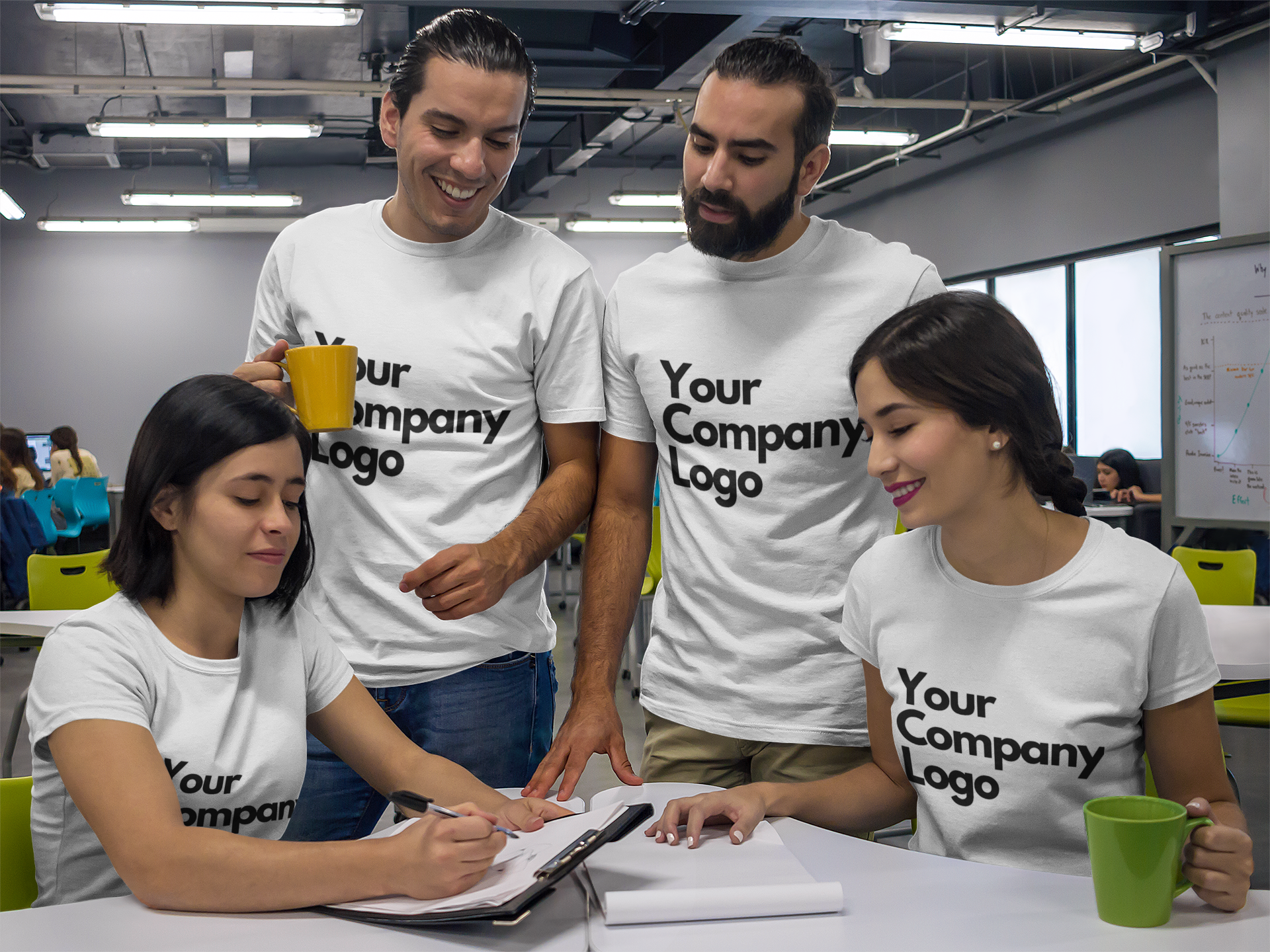 Swag Bag means a customized branded box that corporates ship to their employees and new clients. These bags usually contain goodies and gifts to delight the recipient and to start the engagement on a happy note.
What is a Swag Bag?
A branded swag bag or a goodie bag is a box full of official company merchandise that employers and brands send to their employees. Or use it during promotional events and to reward their customers.
This has been around for decades, but companies these days come up with creative ideas to utilize the swag boxes for brand building, marketing, and promotion.s
Blinkstore Swag Bag Packaging Options
The content of the bag matters. But at the same time, the experience of receiving and unboxing a well-crafted box neatly packaged box is satisfying.
At Blinkstore, we provide custom packaging options as well as simple plastic/paper packaging with the goodies inside it.
The photos of the boxes shown below are for visual illustration only. Practically we can provide a wide variety of packaging options ranging from small cardboard boxes to big boxes in all shapes and sizes. There are two popular ways to customize the packaging:
1) Pasting logo sticker on top of a regular cardboard box (affordable and quick to execute) and
2) Box with custom printing and style of packaging (premium pricing and takes a certain time duration)
With the second category of packaging, there's a minimum order quantity that is required. That we can only decide based on availability. With the category one packaging, there's no minimum order quantity. And both are chargeable.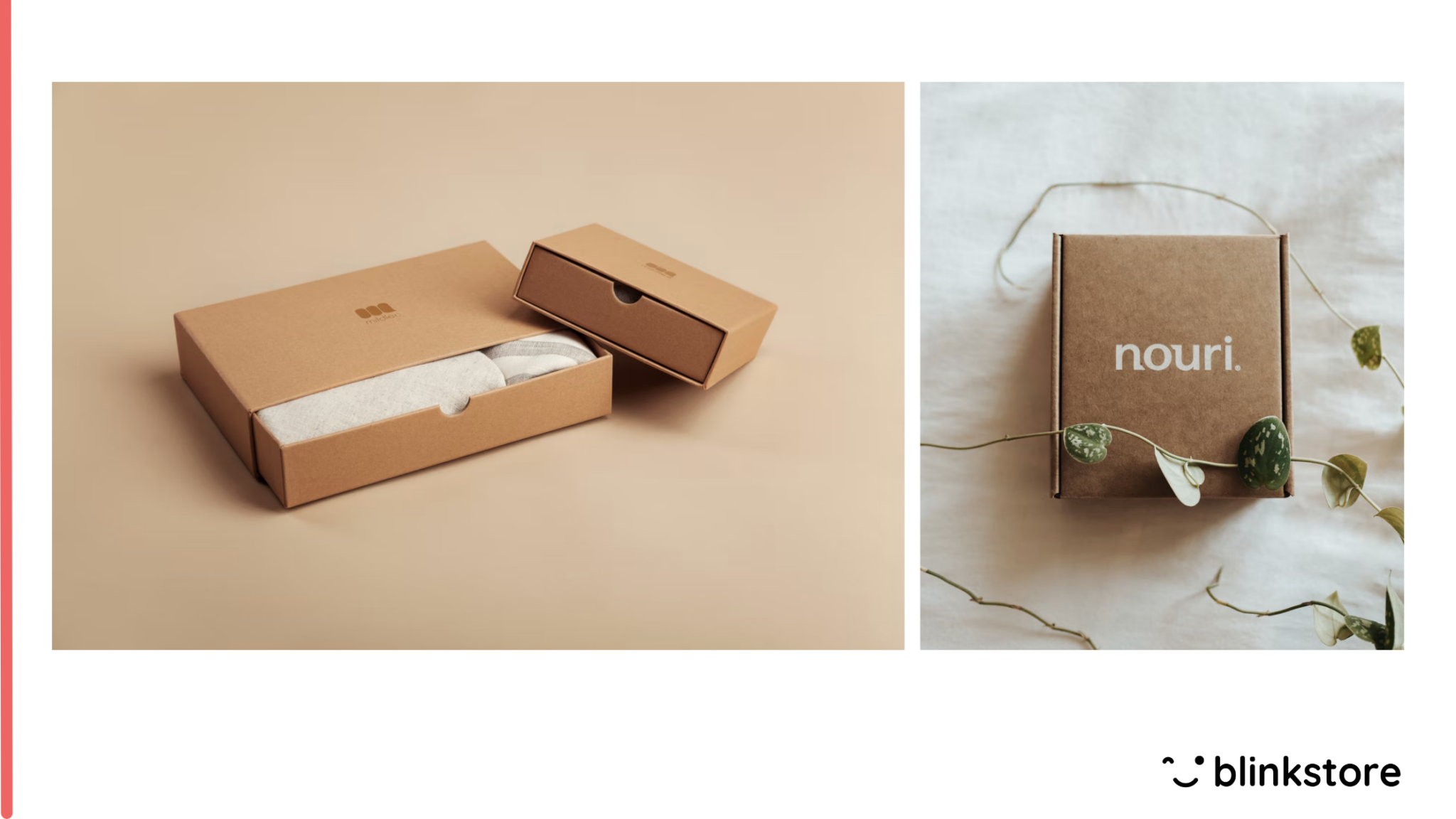 You can also choose different types of packaging options for different use cases. The goal of shipping swag in a custom box is to enhance the experience of unboxing and personalize the whole package.
Why Should You Give Out Swag Bags?
There are dozens of benefits to giving out swags to your employees, users, clients, and attendees of your events.
Elevates the brand value
Creates a sense of belongingness for the employees
Amazing for brand promotion during events (swag events)
People associate with the brand name & the logo and remember the brand for a longer duration.
Other than these, there are many intangible benefits of giving out official merchandise.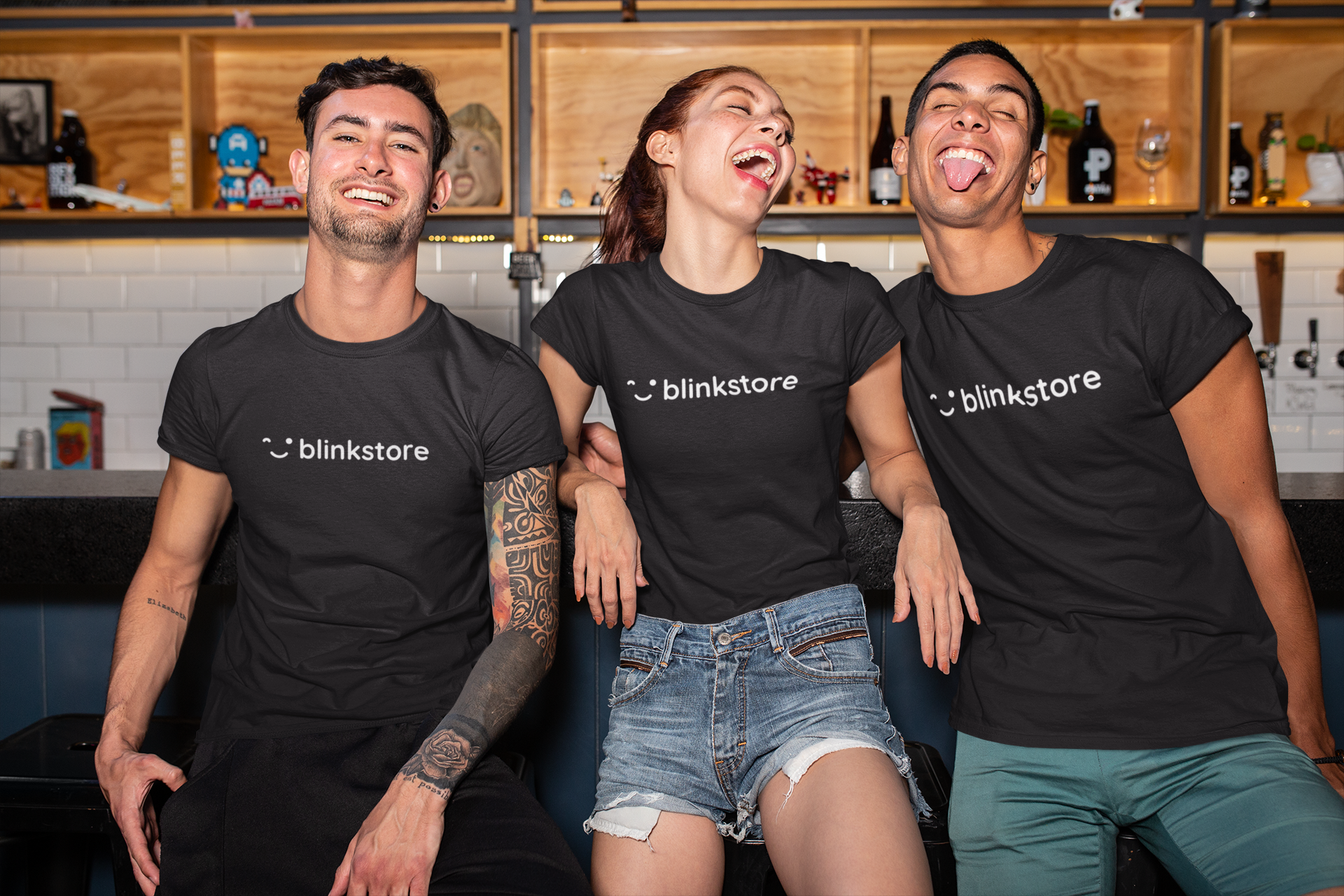 The sense of being together while doing great work is motivating for the team. At the same time, it is great for aesthetic reasons.
Gifts For Employees And Customers – Corporate Swag Bag Ideas
Corporate swag packs and cool Startup swag ideas are plenty on Pinterest. You can find company swag bag ideas later in this blog. Gifting is a part of new employee onboarding at many startups and corporates. And if it is not part of your employee onboarding, we recommend that you incorporate it. Gifting to employees and customers is a simple and easy way to buy a little bit of familiarity and trust in a brand.
With Blinkstore, gifting swags to employees and customers get automated. And it is not even a one-person job anymore within an organization. A big reason why certain corporates and startups choose not to get into swag gifting is to avoid the overhead of operations. Avoiding this small cost is not the reason for not including swags/official merchandise. Instead, the hassle of inventory, print-on-demand, and shipping is the real cost.
Blinkstore takes away all that hassle. Create your official merchandise store and start ordering merch for your teams in any quantity and leave everything else to us. Or write to us at [email protected] for special support.
Categories of products on Blinkstore
Blinkstore has a catalogue of 30+ variety of products. You can browse all the products here: Print-on-demand product catalogue.
Get in Touch For Swag Bags in India:
Check the products from three prominent categories:
Clothing & Apparel Swag Bags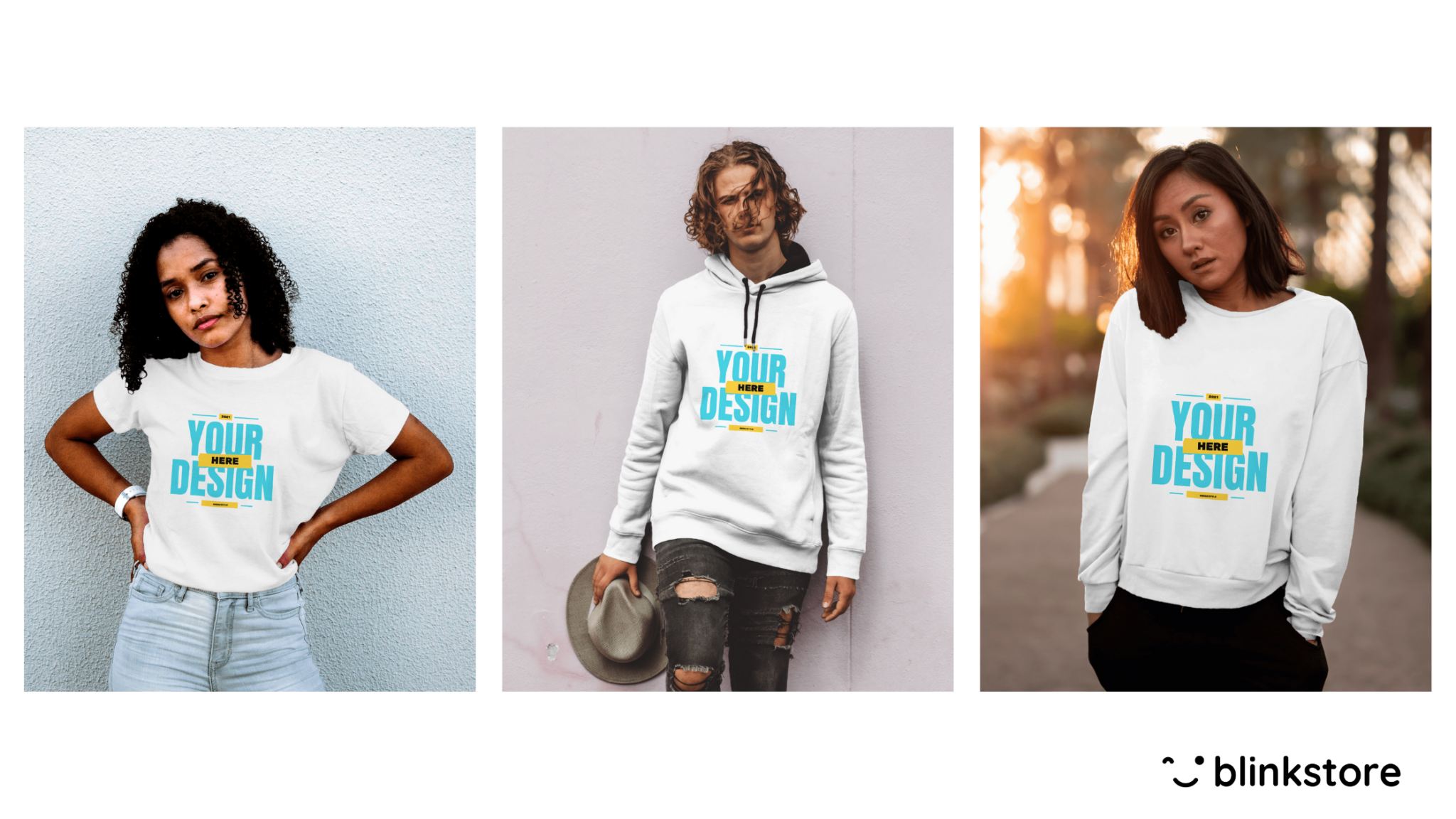 T-Shirts
Hoodies
Jogger
Sweatshirt
Stationery and Accessory Swag Bags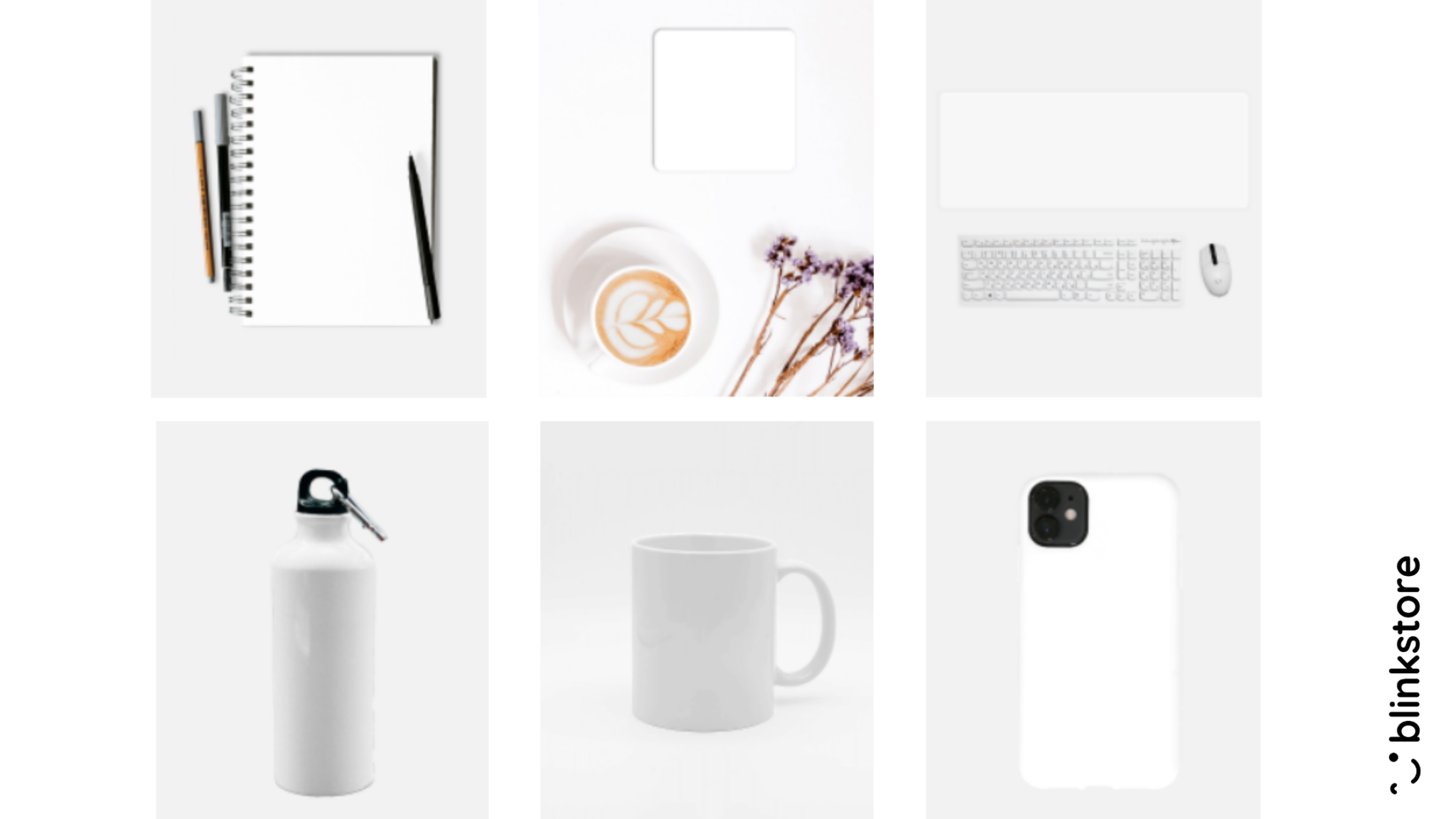 Notepad
Coasters
Phone Cover
Water Bottle (sports bottle)
Mouse pad
Gaming Pad
Coffee Mug
Other Things to Throw In The Custom Swag Bag
Find some more swag bag gift ideas below. Our curated swag bags are suitable for a variety of use cases: luxury swag bag ideas, swag bag ideas for prom, wellness swag bag ideas, conference swag bag ideas, swag bag ideas for adults, and swag bag ideas for events.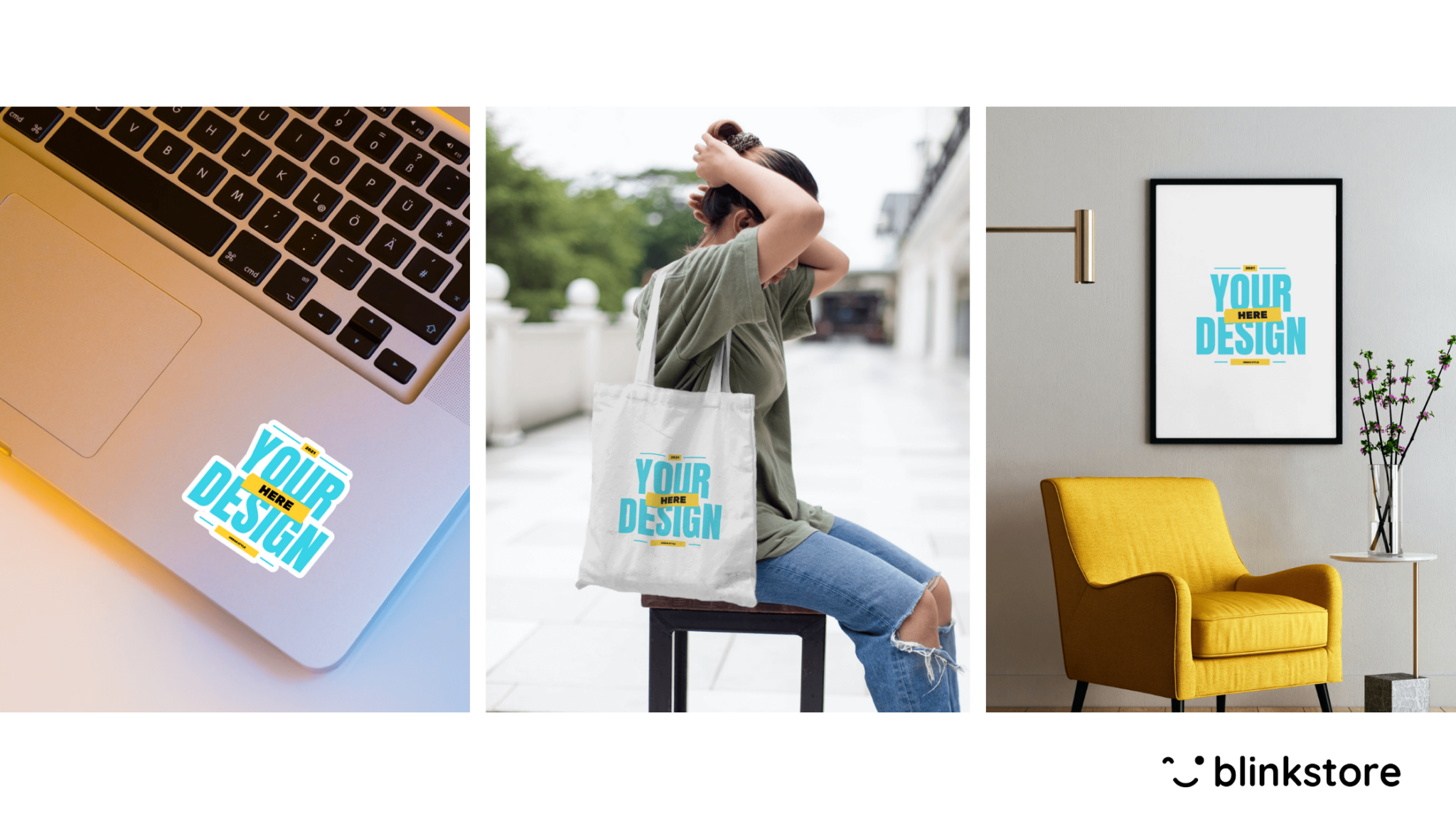 Tote Bags
Stickers
Badges
Wall poster
Gadget Swag Bags
Headphones
Phone Chargers
Smartphone cases/pockets
Battery Banks
USB drives
Power Adapter
For inspiration, you can go to Pinterest and explore thousands of swag bag item ideas.
20 Curated Swag Bag Ideas For Business, Work, Events, and Clients
These Swag bags for businesses, events, employees and customers are all versatile. We are suggesting some combination of items, but at the end of the day, everything is customizable as per your liking and requirements.
1) The Safe Bet Box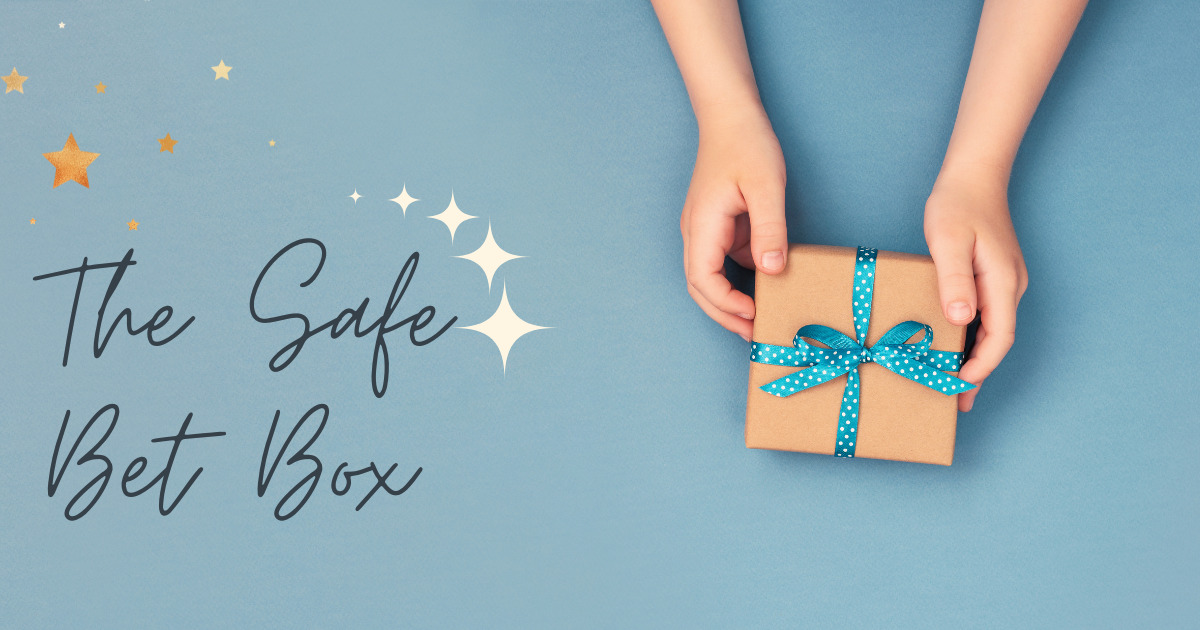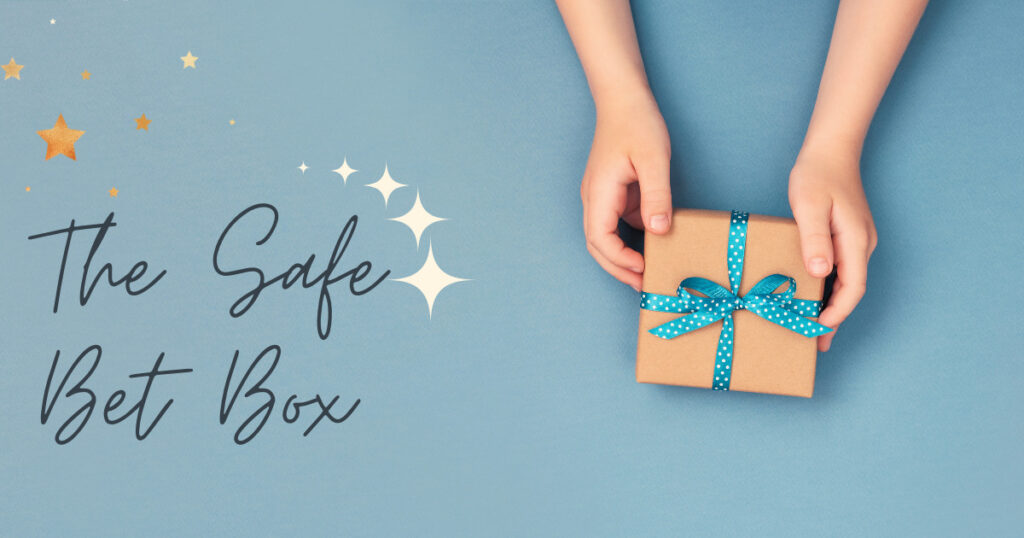 Swag bag for employees and new hire swag bag ideas:
small business goodie bag ideas
T-shirt
Tote Bag
Notepad
2) The Low Minimum Pack
Typical swag bag
Hoodie
Custom Branded Box for Packaging
Greeting Card
Water Bottle
3) Eco-Friendly
Eco-friendly bags are good corporate swag ideas. These products are ideal for gifting on small occasions and for personal achievements.
Inexpensive swag bag ideas (cheap swag bag ideas):
Tote Bag
Stainless Steel Water Bottle
Custom Cardboard Box
4) Stylish Traveler Pack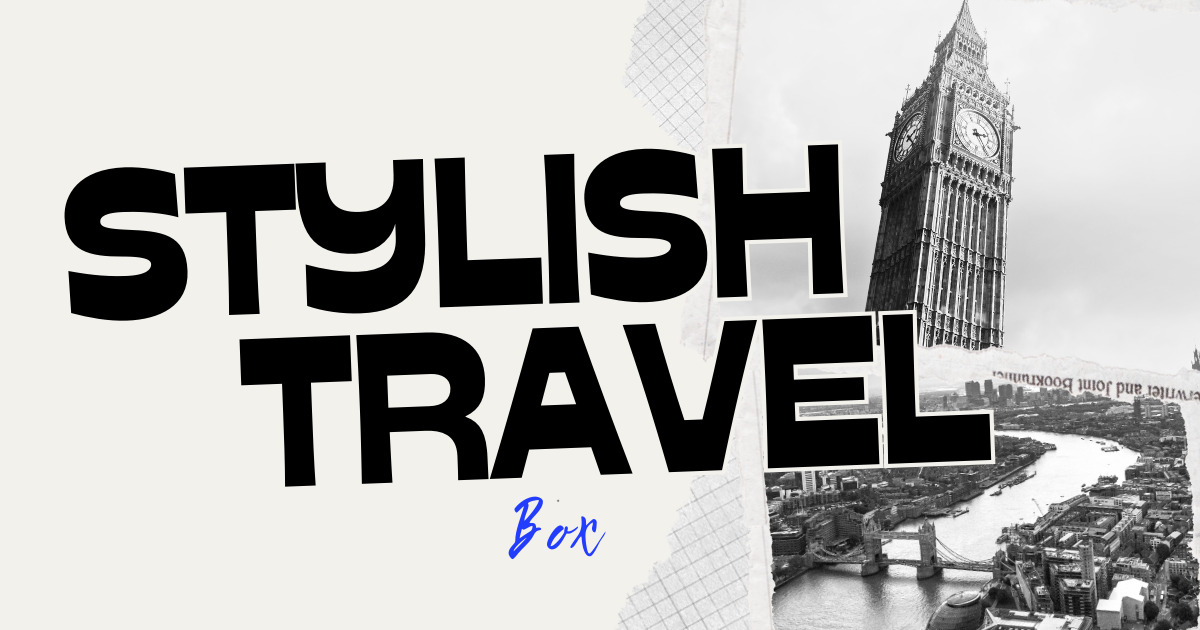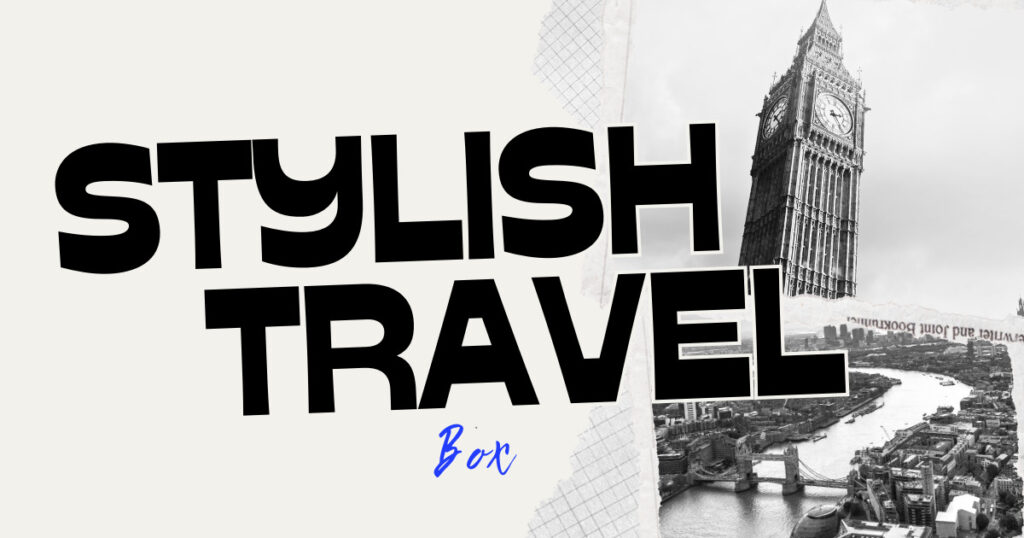 Small Luggage Bag
Notebook
Luggage organizer
Phone Cover
5) The Starter Kit
Hoodie
Journal (Notepad)
Cap
Water Bottle
Sticker Pack
Greeting Card
Custom Branded Box
6) Self-Care Kit
Here are some of the self-care items that you can consider in your swag bag kit:
Face Masks
Essential Oils
Scented Candles
Aromatherapy Diffuser
Meditation app subscription
7) Fitness Swag Bags
To promote fitness you can include these fitness items:
Resistance Bands
Yoga Mat
Fitness Tracker
Water Bottles
Sweatbands
Jump Rope
Workout Towels
8) Technology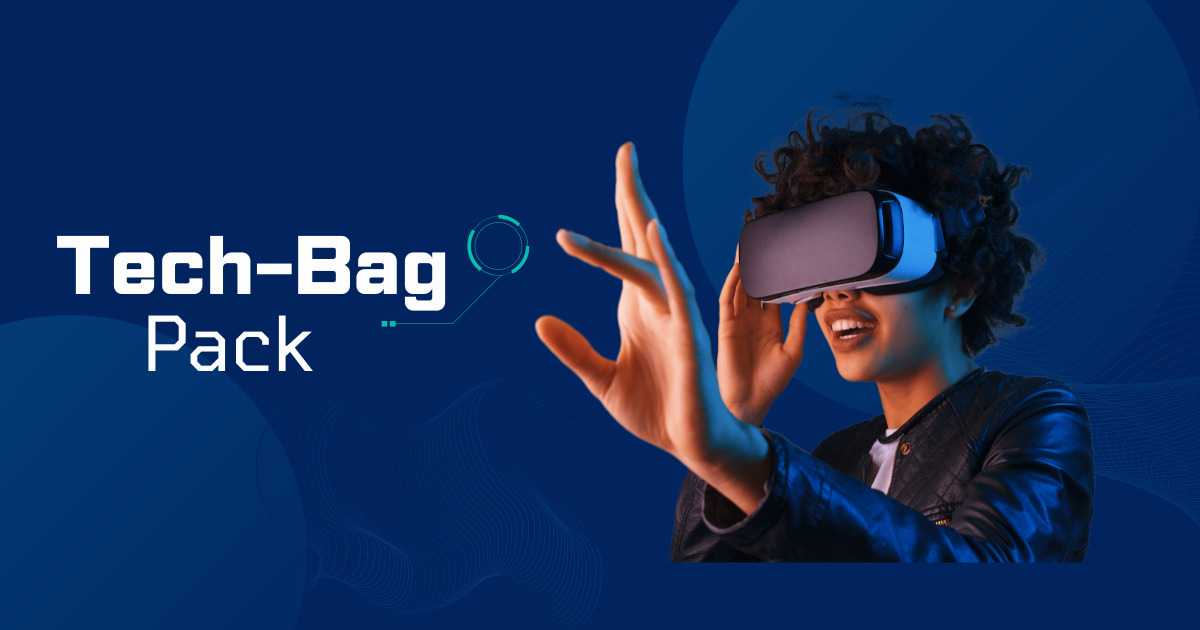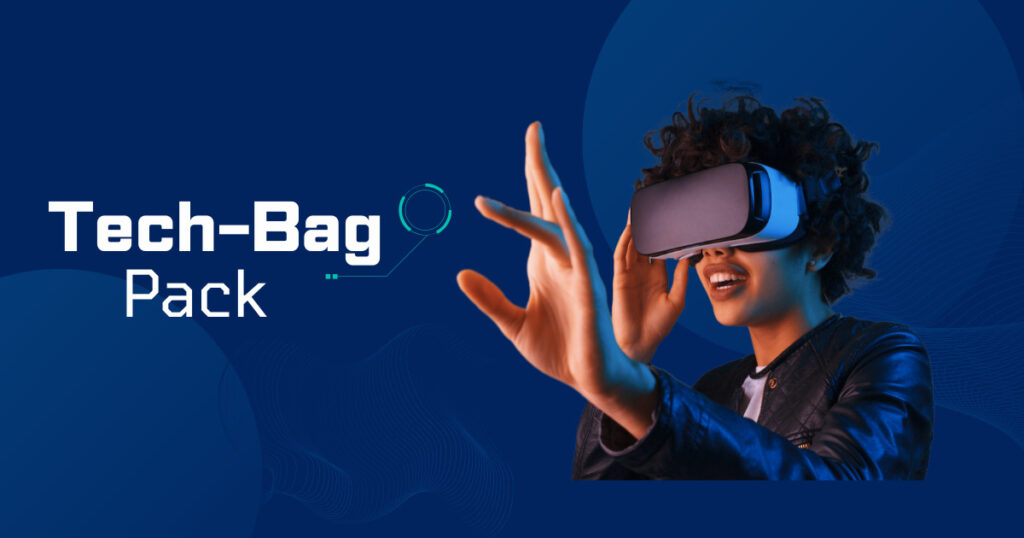 In today's digital era, everyone loves electronic items. Here are some items you may include in your swag bag:
Wireless Earbuds
Powerbanks
Charging Cables
Portable Charger
Smartwatch
Phone Stand
Wireless mouse
9)Custom Apparel
Customized T-shirts
Wristbands
Hats
Hoodies
Socks
Personalised masks
Tote bags
10) Coffee Kit
Everyone almost loves coffee. Here are some awesome swag bag ideas for coffee lovers:
Coffee beans
Personalised Coffee Mug
Reusable coffee filter
Coffee grinder
Milk Frother
11) Desk Essentials
Here are some swag bag ideas that include desk essentials:
Customized notebook
Pen stand
Desk plant
Stress ball
desk lamp
Ergonomic Keyboard
Sticky Notes
12) Wine Connoisseur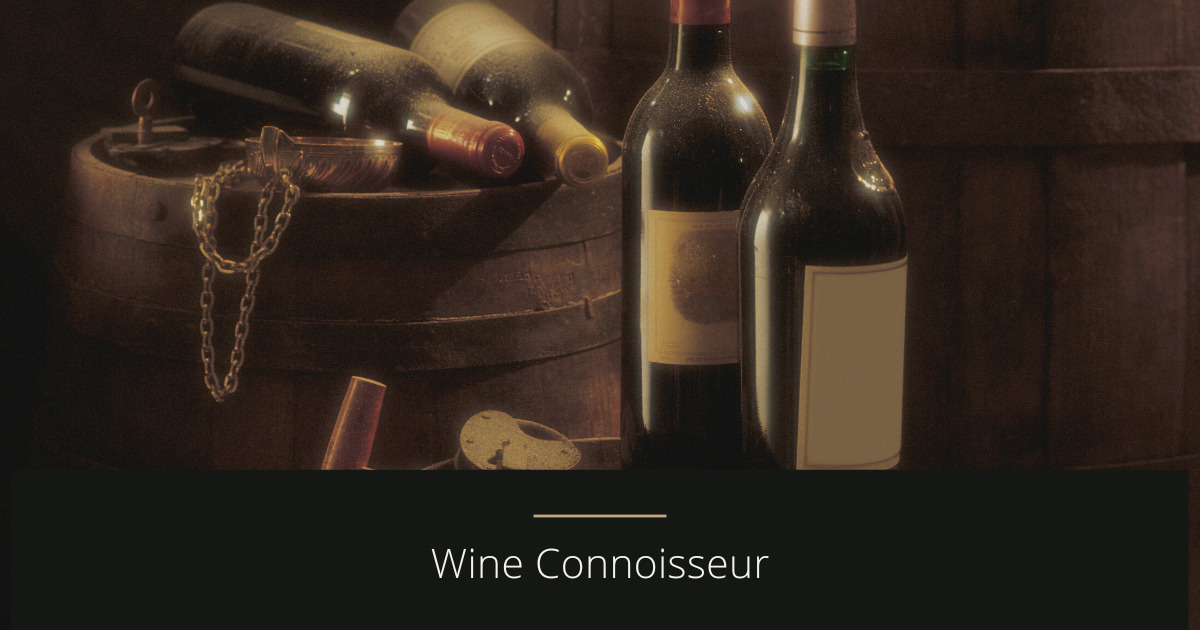 For your premium customers or clients, you can use this swag bag idea to make them happy:
Wine Glasses
Corkscrew
Wine Stopper
Wine tote
Wine themed coasters
13) Outdoor Adventure Kit
For all the adventure lovers out there, these items should be treated as the best swag bag ideas for an adventure kit:
Portable chair
High-quality Water bottle
Sunscreen
bug spray
Hiking Kit
portable lamp
Trail mix
Emergency Kit
14) Foodie Swag bag
Here are some best swag bag ideas for all the foodie people:
Organic Snacks
Cookbook
Gourmet seasonings
Food-themed Coasters
Cooking utensils
15) Pet Care Kit
Here are some pet care swag bag ideas that you can give to all the pet parents:
Treats
Grooming Supplies
Waste Bags
Personalised pet Collar
Pet grooming kit
Pet toys
16) Music Doze
We all love to listen to music. Here are some swag bag ideas for all music lovers:
Wireless Headphones
Bluetooth Earbuds
Vinyl record
Bluetooth Speakers
17) Sports Accessories
Here are some swag bag ideas for all the sports enthusiasts:
Arm Sleeves
Foam Roller
Running Belt
Compression leg sleeves
Sports Gloves
Armband
18) Gardening Kit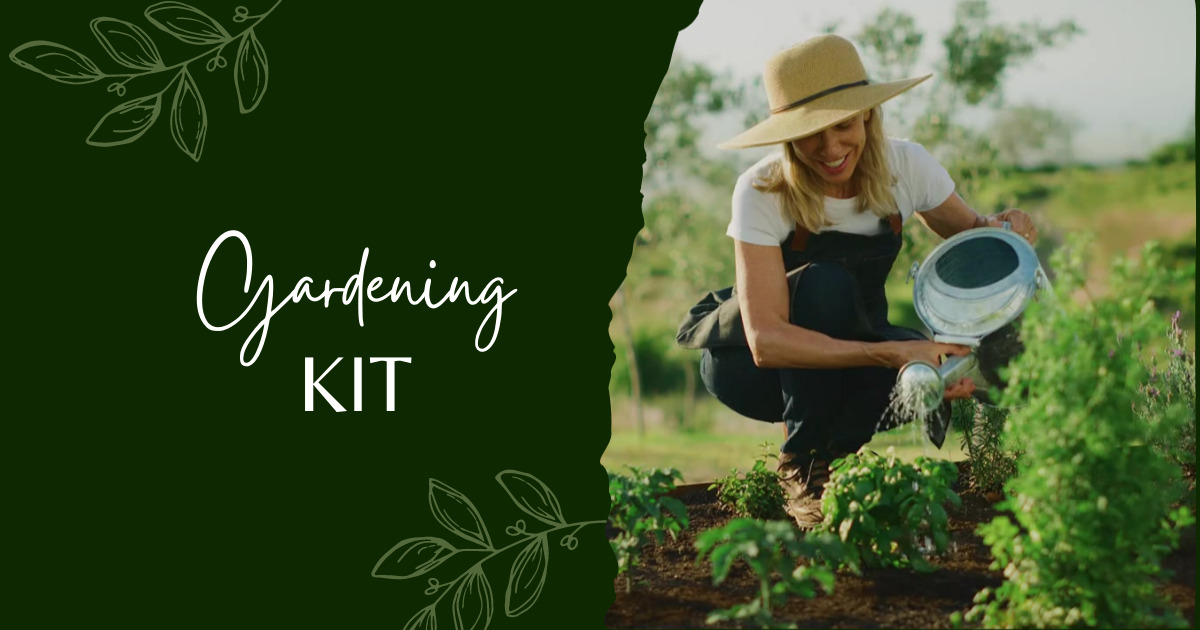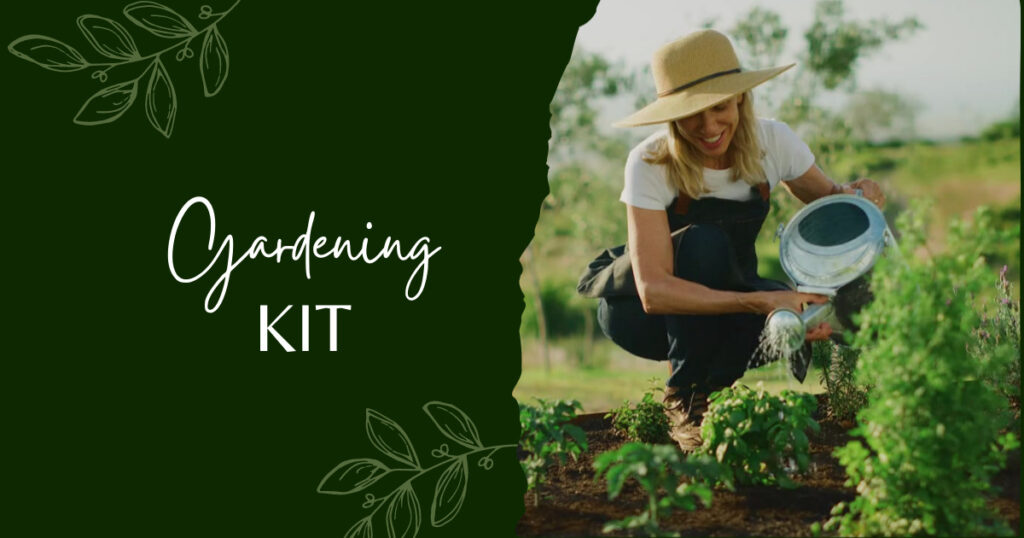 Here are some gardening swag bag ideas to gift:
Gardening Gloves
Seeds
Plant markets
Mini watering can
Sun hat
Mini Shovel
Vases
19) Grooming Essentials
Grooming essentials include:
Hairbrush
Skincare essentials
Hair ties
Clips
Beard oil
Nail care set
Fragrance sampler
20) Weekend Game Night
Here are some awesome swag bag ideas for the best weekend:
Board games
Deck of cards
Dice set
Drink coasters
Personalised game night scorecard
21) Inexpensive Swag Bag Ideas
In case you are running low on budget, you can consider these items as cheap swag bag ideas for your clients or employees:
Customized Coffee Mug with a motivational quote
High Grade-customized water bottle
Personalised Wallet/Purse
A branded Journal with personalized quotes
22) The Ultimate Luxury Swag Bag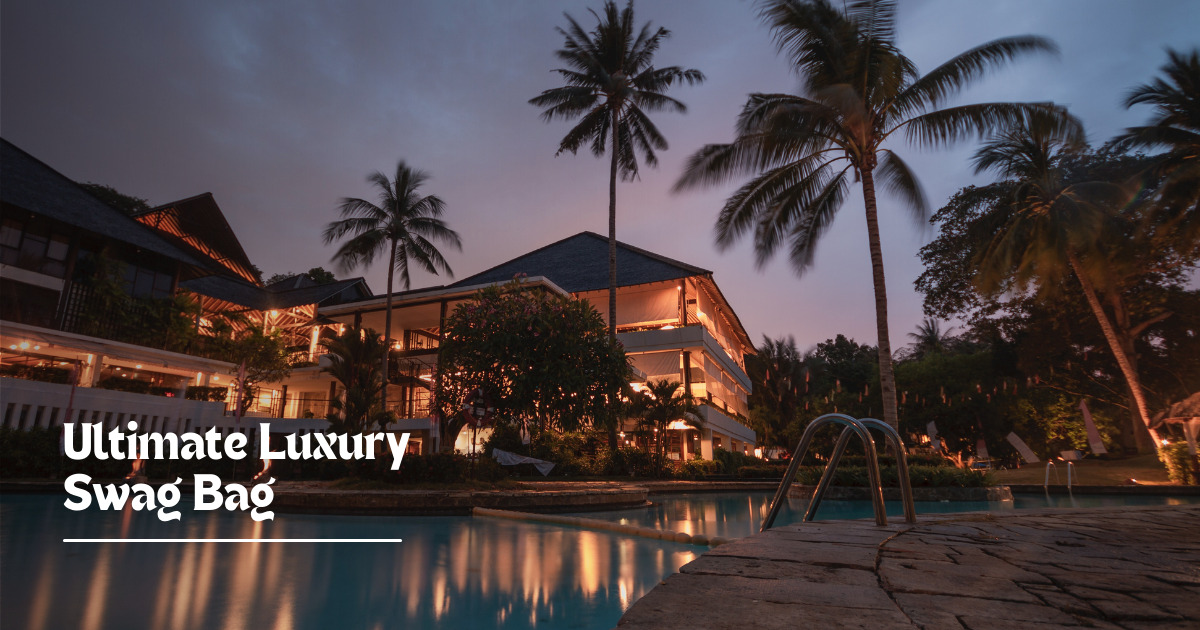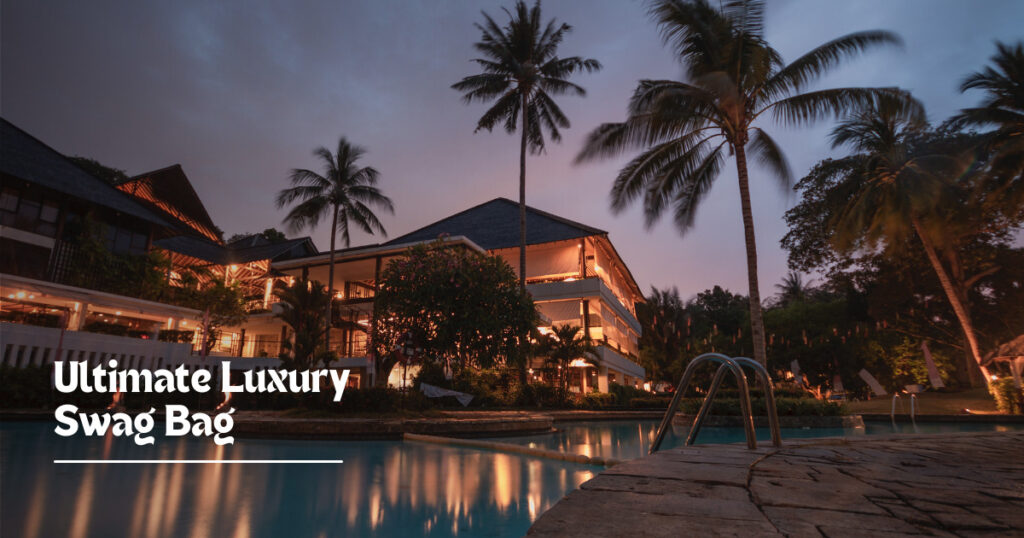 An International Tour Package
Branded Watch
Luxury Spa treatment
Fine leather wallet
Premium Coffee Maker
FAQs – Bag The Swag!
Frequently asked questions for Swag bag companies, swag events, swag giveaways, and more. It is not difficult to narrow down on the right corporate swag bag ideas, swag bag ideas for business, corporate gift bag ideas, corporate event goodie bags, or inexpensive swag bag ideas. The challenging part is selecting one and then automating the operations of print-on-demand and delivery of these items.
What are swag bags?
Swag bags are little gift bags or assortments of items that complement an event or conference for attendees. Swag Bags are also called goodie bags, giveaway bags, corporate gifts and so on. They are custom products that are used to delight clients, event attendees, customers, etc and given to make them happy and connected.
What do you put in a corporate swag bag?
For corporates, a custom-branded high-quality box containing custom-designed goodies and products is an ideal bag. We recommend custom hoodies, t-shirts, sweatshirts, tote bags, notebooks, coffee mugs, water bottles, stickers, and gaming pads. Corporates can pick and choose items for a bag as per the requirements. Note: Blinkstore is one of the best swag bag companies in India.
What is usually in swag bags?
Swag bags usually contain promotional items, free product samples, and custom-designed products with brand logos and names on them that can excite recipients and leave a long-lasting impression on the receiver.
What should I put in my employee goody bags? / How do you make a swag bag?
We suggest companies go with a basic yet complete employee goody bag:
1. Hoodie
2. T-shirt
3. Water Bottle
4. Coffee Mug
5. Notepad (A5 size)
6. Tote bag
These six items made for a nice swag bag experience
What do you put in a virtual swag bag? (virtual swag bag ideas)
A virtual swag bag is a digital gift box corporates and startups send to customers, clients, employees, and event attendees. Virtual swag bags consist of items that are digital, such as video, virtual Gift cards, etc. Virtual swag has a lot of benefits, which makes them attractive to corporates and startups. Virtual swag bag ideas are plenty and easier to execute. But virtual swag bags do not have the same feeling as receiving a physical product.
What are the most popular swag items in 2022? (Good Swag Bag Ideas)
T-shirts, hoodies, Coffee mugs, Stickers, and Tote Bags are the most popular swag items in 2021. These items are evergreen and never go out of trend. Popular items for developers and people who are games are a custom gaming pad and a custom mouse pad. Posters, Joggers, Coasters, Phone Covers, and Notepads are other cool options.
What does the acronym SWAG mean?
SWAG stands for "Stuff We All Get", also known as promotional products for marketing or Swag giveaways. Swag (derived from swagger) means cool, composed, and "with it." Swag can be used as a noun as well as a verb. And it is used for many things in pop culture. But when we talk about corporate swag and swag bags, we mean the "Stuff We All Get".
What was in the Oscar swag bag 2020?
2020 Oscar swag bag had a $78,000 trip to Antarctica. The yacht had a capacity of 200 guests. It has eight restaurants, one submarine, 2 helicopters, and one "spa sanctuary." During the trip, guests can kayak, snowshoe, and encounter penguins. The total worth of this trip is estimated to be ~$78,190.
What are the swag bag ideas for fundraisers?
For Fundraiser, you can go ahead with premium quality packaging and include a pen, diary, custom stickers, a custom hoodie, and an item of regular use like a coffee mug or water bottle.
Swag The Bag -Conclusion
Brands around the world spend a lot of time, effort, and money on building brand value, establishing trust, and becoming memorable. Starting your official merchandise store can be a simple yet powerful step towards elevating brand value and trust.
Our purpose in curating this list of ideas is to help corporates and startups make decisions. Once the decision to provide official (custom) merchandise is made, the rest is as easy as it comes with Blinkstore.
For a quick execution, go to Blinkstore Seller Dashboard, sign up using Google, Create your store, upload the brand logo and other product designs, and start ordering for your team. For a guided experience, custom packaging boxes, and any other support, write to us at [email protected] and we'll get in touch with you within 24 hours. Swag Up with Blinkstore!