Are you looking to advance your marketing plans? Check out these amazing AI marketing tools to ace your level. These solutions offer cutting-edge capabilities to optimise marketing and spur growth, from predictive analytics to tailored communications. Learn about the advantages of each tool and use AI-powered marketing to remain ahead of the competition.
Table of Contents
Introduction to AI Marketing
In today's digital environment, artificial intelligence (AI) has completely changed how businesses function. AI tools in the marketing sector can aid in streamlining procedures, improving targeting capabilities, and offering insightful data on consumer behaviour. AI marketing solutions automate processes and analyse data using machine learning algorithms and natural language processing, empowering marketers to develop individualised campaigns and more accurately gauge their effectiveness.
Every day, new AI marketing solutions emerge to help strategists save time and run more intelligent, individualised campaigns. Intelligent technology solutions are also being quickly adopted by many businesses in order to promote operational efficiency and enhance the customer experience. So if you are an blogger, marketer or business person, you must be aware of the different tools and functions that AI can offer. With AI marketing tools, you would be able to provide your audience and clients a delightful experience.
What is AI Marketing?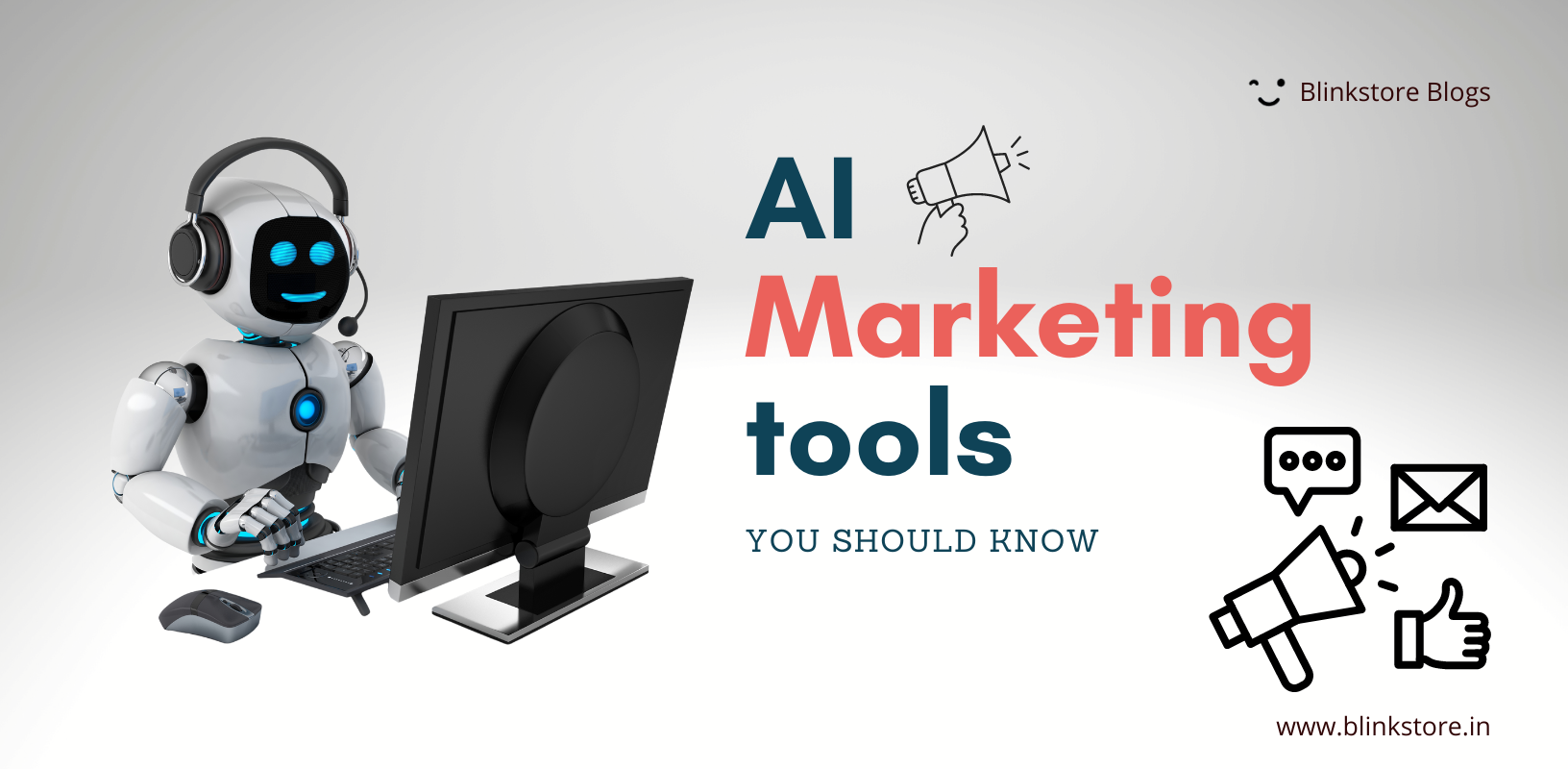 Artificial intelligence (AI) technology is used in marketing to automate and streamline procedures, improve targeting abilities, and offer insightful data on consumer behaviour. AI-powered technologies analyse enormous amounts of data, spot patterns and trends, and give marketers useful insights by combining machine learning algorithms with natural language processing.
Businesses may tailor messaging and advertising, automate consumer interactions, improve campaigns and content, and spot growth-oriented opportunities with the use of AI marketing technologies. AI marketing has become a crucial component of contemporary marketing tactics because it can handle data at a speed and scale that is impossible for humans to match.
Also Read: Complete Guide to Barter Collaboration in India for Brands and Creators 2023
Top 10 AI Marketing tools
With so many rising AI tools, it might be challenging to filter out the best AI marketing tools for influencers and businesses. Here are the top AI marketing tools that will make your work more efficient and easy.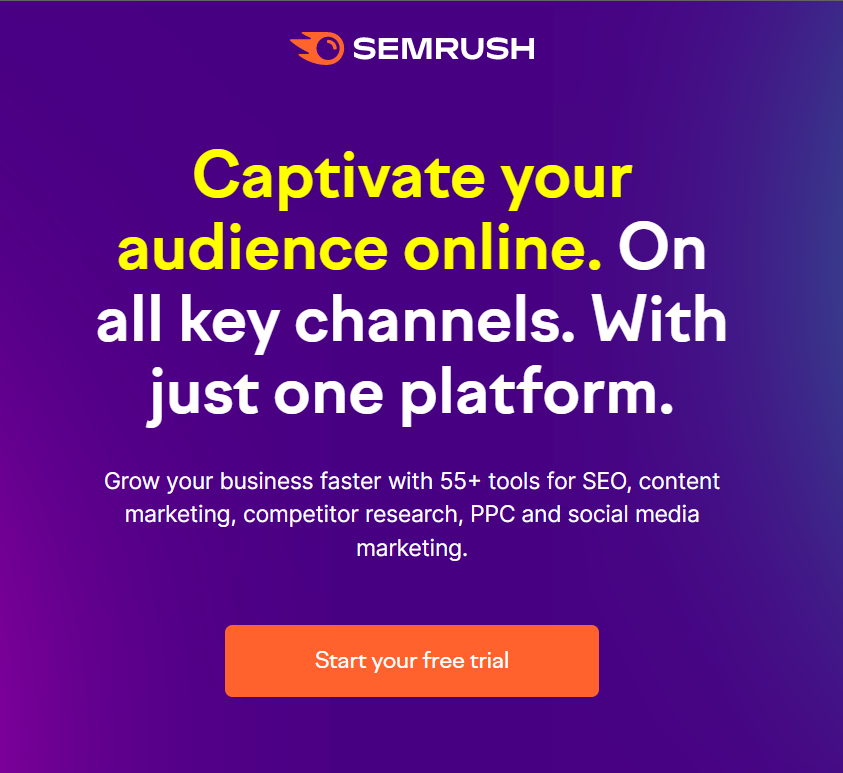 One of the most popular and widely used SEO tools is SEMrush. SEMrush is an all-in-one SEO and digital marketing tool that comes with many features. You may carry out SEO, content marketing campaigns, position tracking, social media marketing, PPC, analytics, and more with the help of its whole package.
Benefits:
Full range of functions for SEO and online advertising
Enables consumers to learn more about their rivals
Helps in finding chances to increase their internet presence.
Inbuild Position tracker for better analysis.
Demerits:
SEMrush's price may be too much for certain small firms. Additionally, some of the more sophisticated functions might need some technical know-how to be used correctly.
Price: SEMrush have different plans which starts from $119.95 and can range upto $449.65 per Month. They also Offer annual subscriptions which you can avail and save upto 17 percent. For more details you can visit their plans and pricing section.
SEMrush can't exactly qualify among the ai powered marketing tools. But we are sure give the amount of data and expertise they have in SEO, they will soon come up with someting.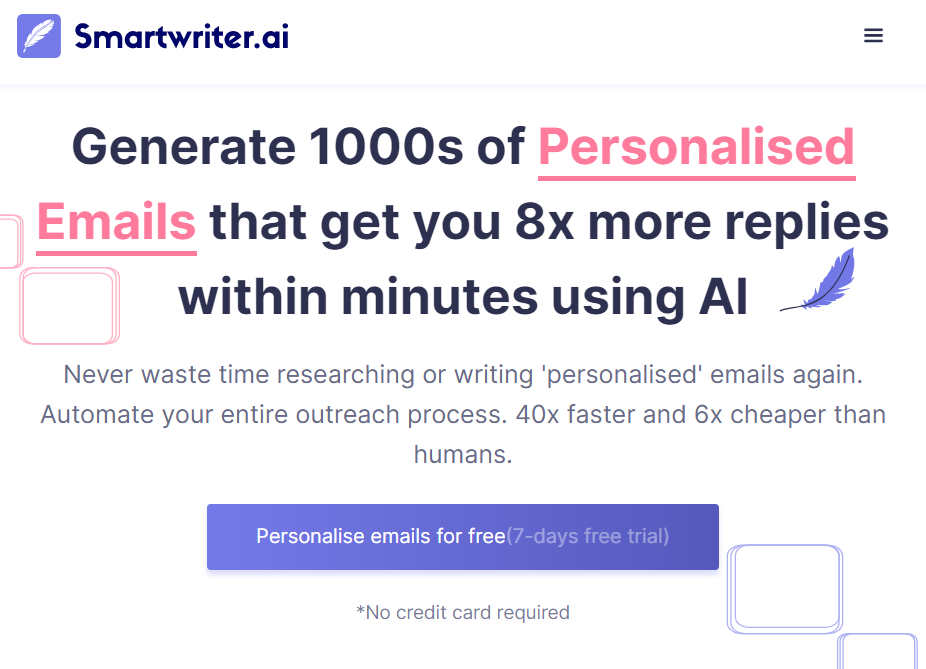 Your email outreach can be automated with the help of Smartwriter.ai. It is an AI-powered content writing platform which utilises machine learning to produce excellent content for organisations. It offers a variety of writing formats, such as blog entries, product descriptions, and social network postings.
Benefits:
Creates a customised email with a unique subject line to catch clients' attention.
Provides backlink generation.
Personalized cold email outreach.
Integration with other third-party tools and platforms for upscalling.
Demerits:
Smartwriter.ai may not be suitable for businesses that require a highly personalized tone or writing style.
Price: The montly plan for Smartwriter.ai starts at $59 and can range upto $359 depending upon the plan you choose. The anual subscription offers a 20 percent discount in comparision to the montly plan and it ranges between $49 to $299 per month. For more details you can click here.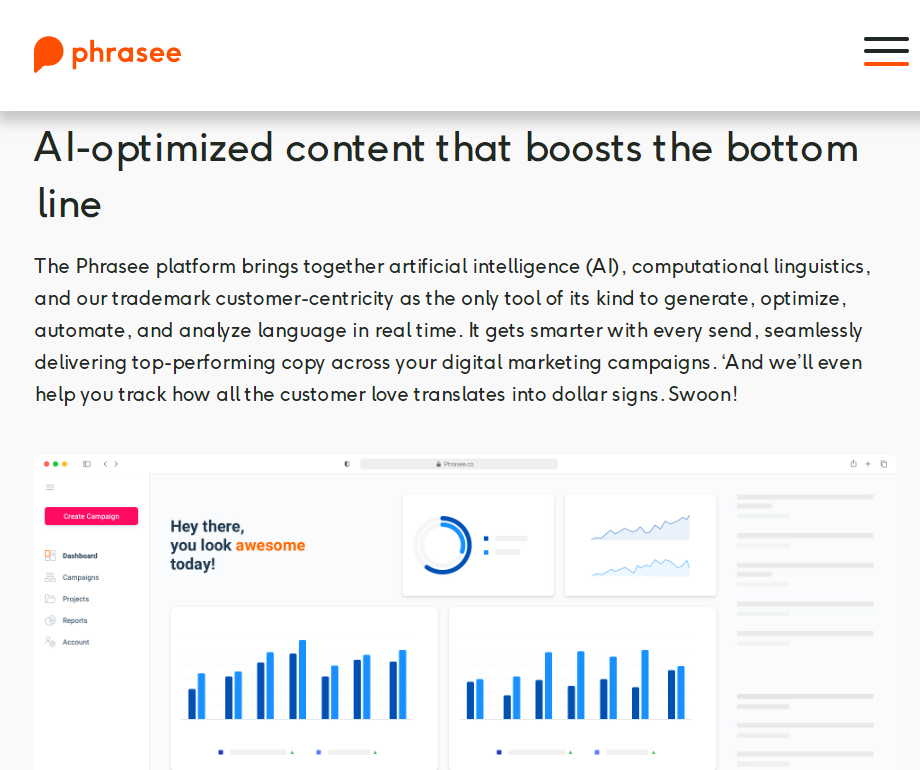 By generating subject lines, body text, and calls-to-action, the AI-powered application Phrasee assists companies in optimising their email marketing campaigns. It generates tailored email content using natural language processing. Phrasee is one of the ai content marketing tools on the Internet.
Benefits:
Help businesses improve their email marketing campaigns
Creates personalized and compelling content that resonates with targeted audience.
Generates push notifications using a natural language generation system.
Demerits:
It might not be suitable for businesses that do not rely heavily on email marketing.
Price: Phrasee pricing starts at $2,000 per month.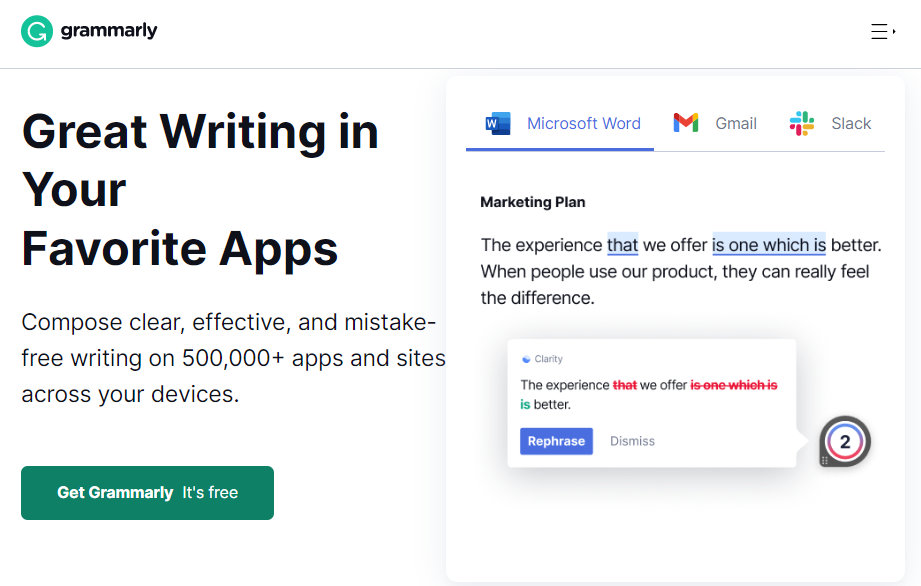 Grammarly is a writing helper powered by AI that offers real-time suggestions for grammar and spelling corrections as users type. It may be utilised in many different applications, such as word processors, social networking, and email.
Benefits:
Improve the quality of their writing and communications.
Delivers premium suggestions for better clarity of sentences.
Identifies the tone of the writing so that the writer can tailor it according to it's needs.
Demerits:
Grammarly may not be suitable for businesses that require a highly specialized tone or writing style.
Price: Grammarly is free to use but it also comes with premium and business subscription that starts at $11.90 per month and $15.00 respectively. Click here to know more about their pricing plans.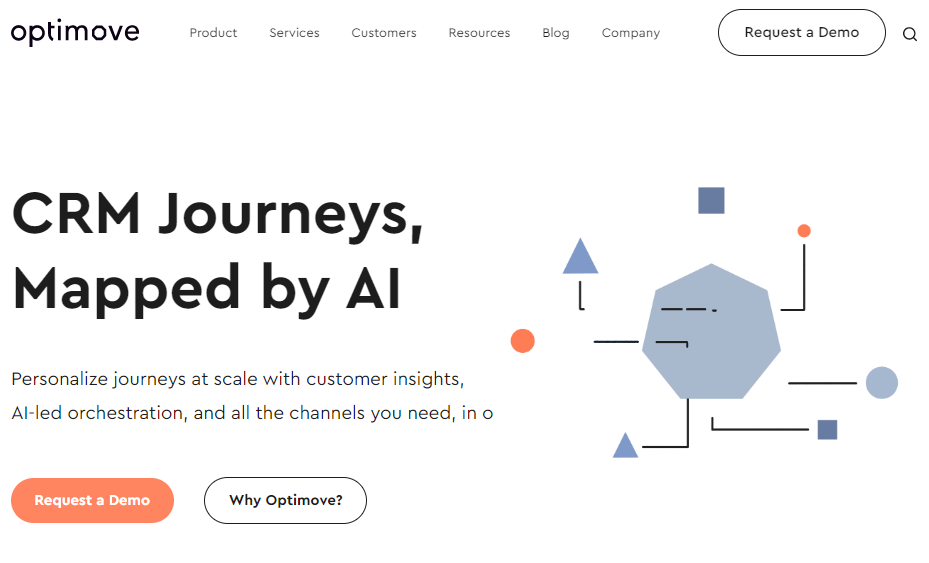 Optimove is an AI-powered customer data platform that helps businesses collect data from different platforms and integrate it into users' dashboards. This information can be analysed and utilised by businesses for better-targeted marketing. (ai digital marketing tools).
Benefits:
Optimove's AI tool Optibot analyzes the user's data and generates actionable insights.
Suggestive campaigns for better marketing.
Progress analytics for better tracking.
Demerits:
The premium can go very high as they don't have any fixed subscription rate.
Price: Custom as per needs.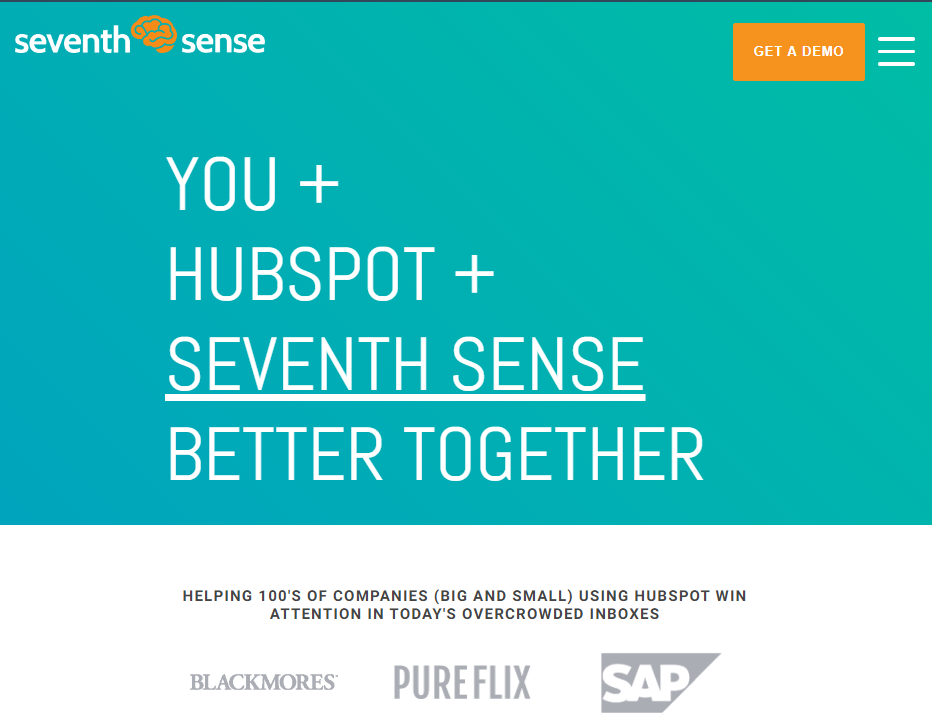 By examining audience interaction patterns, Seventh Sense, an AI-powered email marketing platform, assists companies in optimising the time and frequency of their email communications.
Benefits:
Helps with increasing email deliverability.
Improves the sender score
Designed to work with Hubspot and Marketo.
Demerits:
Seventh Sense's price tag can be out of reach for certain small firms, and it might not be a good fit for companies that don't primarily rely on email marketing.
Price: For Github, the pricing starts at $64 per month and for Marketo it starts at an annual rate of $360. Visit their Pricing section for more clarity.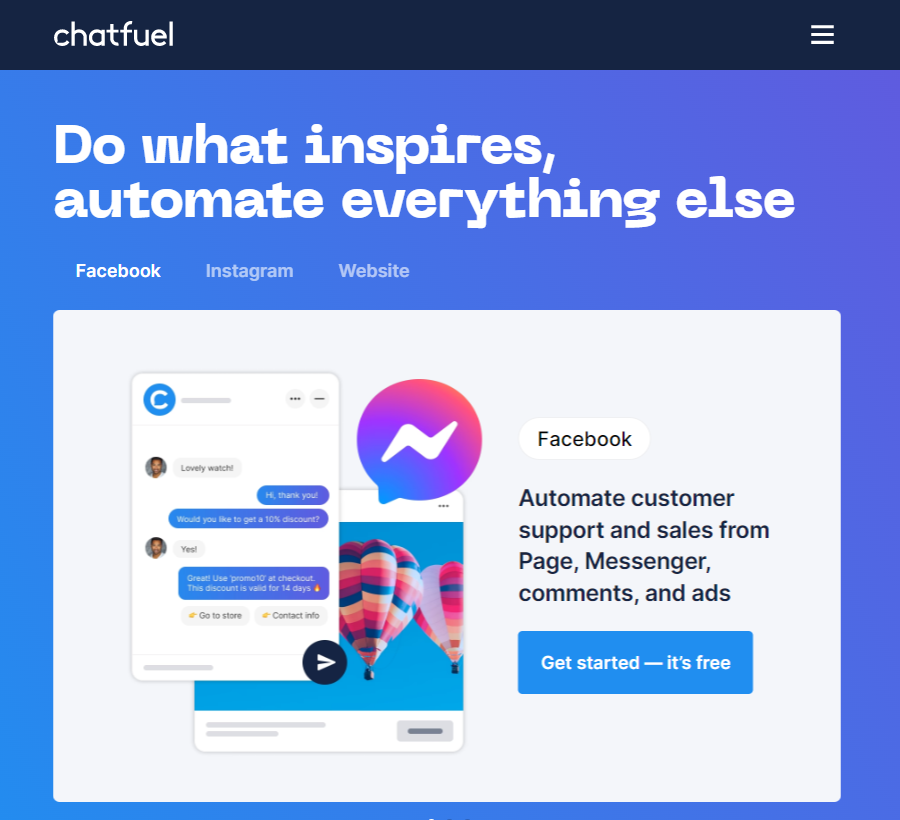 An AI-powered chatbot generator called Chatfuel enables companies to develop chatbots for customer service, sales, and marketing. It has several capabilities, such as automatic answers, natural language processing, and interfaces with well-known messaging platforms.
Benefits:
Help businesses automate their customer support and sales interactions.
Saves time and improves customer satisfaction.
Provides integrations to Calendly, Shopify, or Google Sheets.
Demerits:
Chatfuel may not be suitable for businesses that require highly personalized or complex interactions.
Price: Chatfuel have two plans named Business and Enterprise and the price for the packs are $11.99 and $199 per month respectively.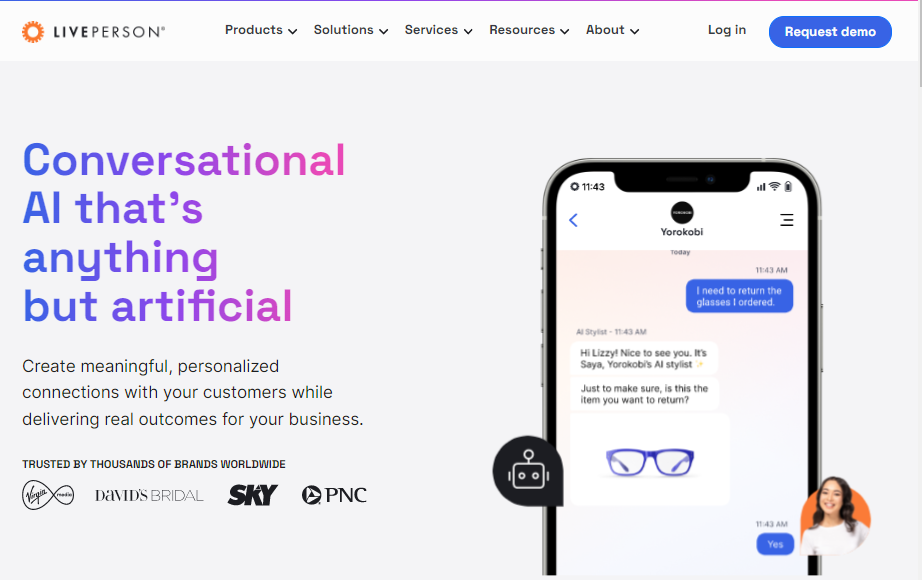 An AI-powered messaging platform called LivePerson enables companies to communicate with clients via audio, video, and chat. Natural language processing, conversational AI, and interfaces with well-known messaging applications are just a few of the many capabilities it provides.
Benefits:
Improved Customer Engagement
Conversational AI
Integration with Popular Messaging Apps
Actionable Insights
Demerits:
The integration of LivePerson with chat services like Facebook Messenger and WhatsApp determines how effective it is. The functioning and efficiency of LivePerson might potentially be impacted by changes to these platforms or their regulations.
Price: Liveperson charges about $599 per month. Visit their payment page for more information.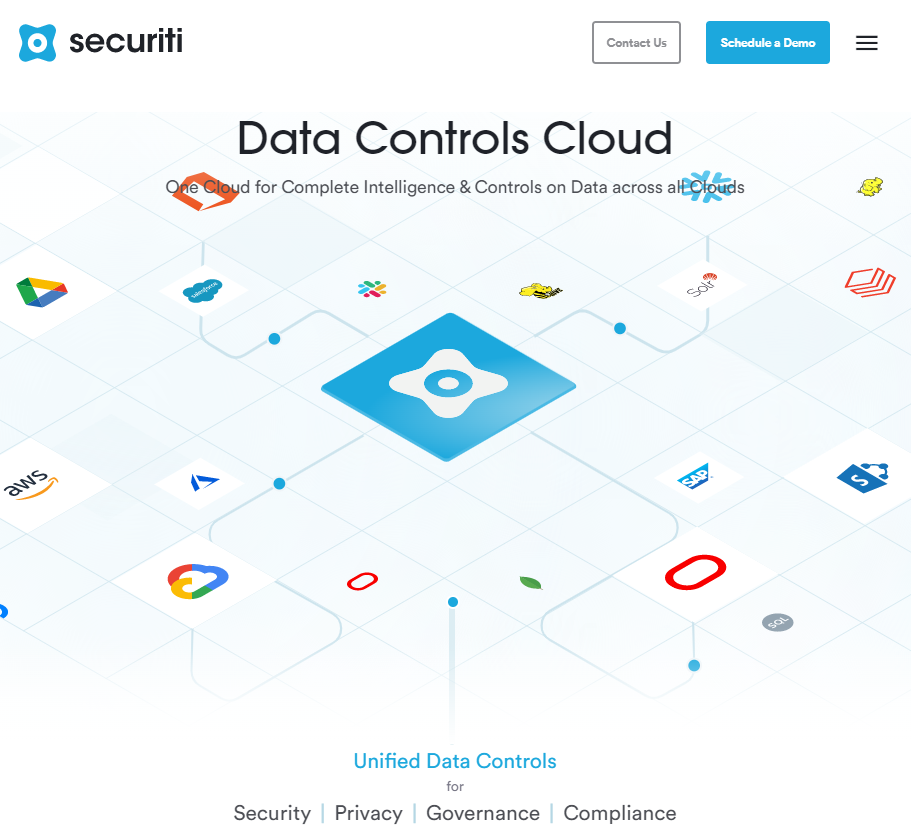 Securiti is a platform for data privacy and compliance driven by AI that assists companies in managing their compliance and data privacy concerns. A variety of functionalities are available, such as data finding, classification, and access control.
Benefits:
Comprehensive Data Privacy Management
AI-Powered Risk Detection
Automated Incident Response
User-Friendly Interface
Demerits:
Because of its complexity, there may be a significant learning curve for businesses that are new to data privacy management.
Price: Free trial plan or demo with custom pricing as per requirements.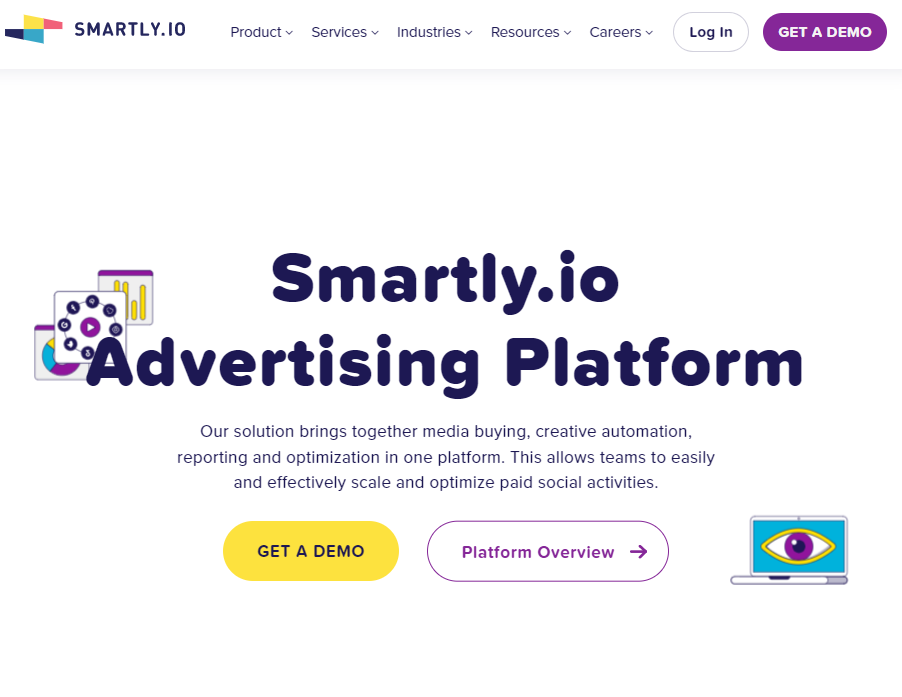 The AI-based ad marketing solution Smartly.io enables teams to create, test, and publish just the best performing advertisements to their target market. Businesses can manage all of their ad campaigns on a single dashboard thanks to its integrations with several popular networks including Snapchat, Facebook, Pinterest, and Instagram.
Benefits:
Automated Ad Campaigns.
Customizable Ad Creation.
Real-time Data Insights.
Designed to scale with businesses as their ad needs grow.
Demerits:
While Smartly.io offers customizable ad creation features, businesses may find that the platform has limitations in terms of the range and flexibility of ad formats and styles.
Price: Smartly's pricing is based on ad spend and can vary widely depending on the size and complexity of campaigns.
How to Use AI in Marketing?
There are numerous applications for AI in marketing. Some of the most typical applications are listed below:
Personalization: By examining information on consumer preferences and behaviour, AI can be used to tailor marketing messaging and advertising.
Analytics: Use AI-powered tools to analyse data and find trends that can be utilised to forecast customer behaviour and improve marketing campaigns.
Customer segmentation: Use AI to divide up your clientele into groups according to factors like region, gender, and age, and then send them tailored advertisements.
Chatbots: Use AI-powered chatbots to automate common client interactions and offer round-the-clock customer service.
Content Creation: Utilize AI-powered tools for the creation and optimization of high-quality content that appeals to your target audience.
Social media management: Make the most of AI to track social media activity and enhance campaigns and content.
Email marketing: Automate and improve email campaigns, including targeting and personalisation, using AI-powered solutions.
Lead Scoring: Using AI, score leads and prospects according to how likely they are to convert.
Factors to Consider before implementing AI Marketing Tools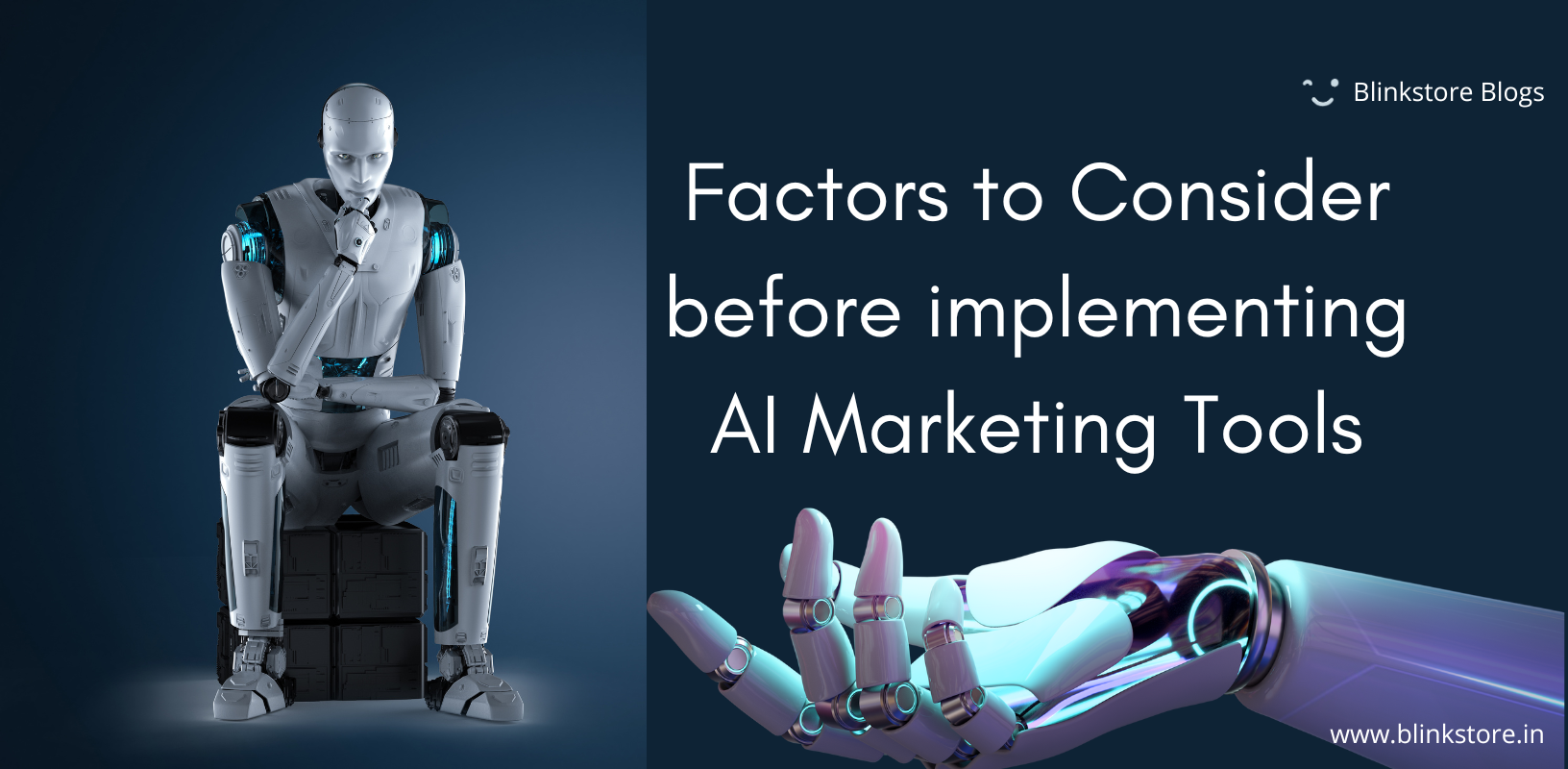 Determine your goals: Your AI marketing programme should start with clearly defined goals and marketing data, just like any other marketing initiative.
Data reliability: AI depends significantly on reliable and pertinent data. Make sure you have high-quality, structured data that can be easily evaluated before employing AI marketing technologies.
Integration: Integrating AI marketing technologies into your current marketing technology stack is necessary for implementation. Make sure the tools you select are simple to integrate with your current systems.
Data Privacy Guidelines: Make sure your AI marketing platform won't go beyond what is considered appropriate data use at the outset of your new marketing programme in the name of data personalisation.
Skill sets: Ensure that your team has the knowledge and skill sets necessary to make the most of AI marketing solutions before using them.
Budget: Because AI marketing technologies can be costly, make sure you have a budget set out to support the deployment and continuous usage of these products.
FAQs
What are AI marketing tools?

Artificial intelligence (AI) marketing tools are software programmes or apps that improves automates and enhances a variety of tasks related to marketing like personalisation, content production, customer segmentation, and predictive analytics.

How can AI marketing tools benefit marketers?

AI marketing solutions may help marketers by providing insightful datas, automating high end tasks, and enhancing targeting capabilities. They may also help marketers create more individualised experiences, enhance their campaigns and content, and identify opportunities for development.

What are some popular AI marketing tools available in the market?

Here are some of the most popular AI marketing tools that you might find useful:
1. SEMrush
2. Smartwriter.ai
3. Phrasee
4. Grammerly
5. Optimail

Do AI marketing tools require any special technical skills to use them?

While some AI marketing tools might need technical expertise to set up and operate, many of them are made to be user-friendly and need only a basic understanding of technology. However, having a fundamental knowledge of data analytics and marketing can be useful.

Are AI marketing tools expensive?

The price of AI marketing tools vary based on the particular tool, features, and pricing schemes that the provider offers. While some tools can be fairly pricey, others are either free or provide a freemium approach.
Conclusion
In conclusion, AI powered marketing tools are now crucial in the world of digital marketing since they give companies access to critical data, automate repetitive tasks, and improve consumer experiences. Businesses can improve targeting, personalise customer experiences, and optimise campaigns and content by employing AI-powered solutions for customization, predictive analytics, customer segmentation, chatbots, content production, social media management, email marketing, and lead scoring. Hopefully, after reading this article you have everything you need to know about AI marketing tools.
Further read for marketers: