Instagram Reels is a new tool that allows users to make up to 90-second videos synced to music. As with any new feature, determining which hashtags to employ to enhance your reach and interaction may be tough. This article will go through the top Instagram Reels hashtags and how to locate the best hashtags for Instagram reels in 2023.
Table Of Contents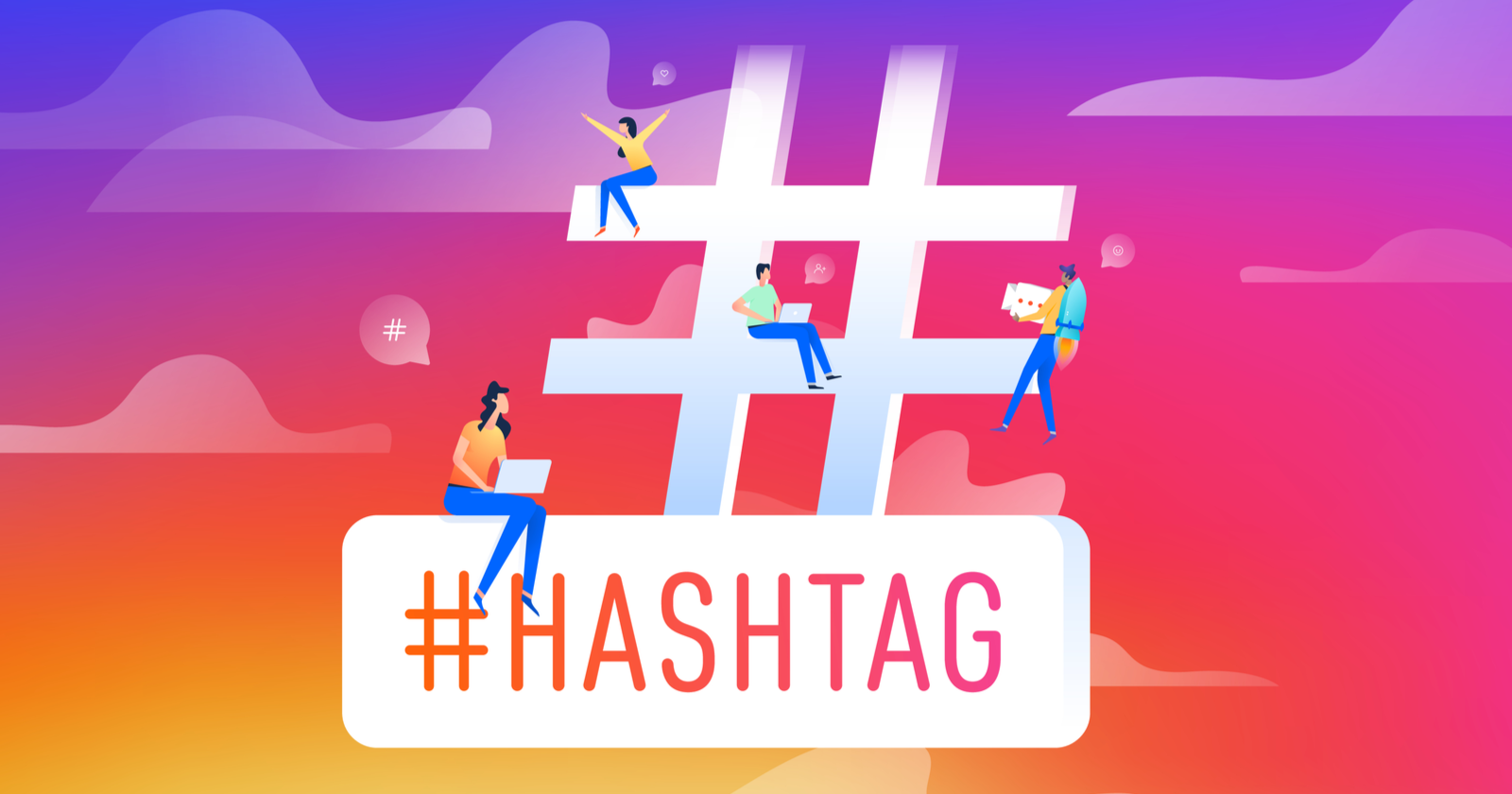 Benefits of using popular hashtags for instagram reels
Using Instagram viral hashtags for Instagram Reels might help your account by increasing reach and interaction. Here are some of the most significant advantages of utilising hashtags on Instagram Reels:
1. Increased Visibility: Hashtags are an excellent technique to boost the exposure of your Instagram Reels and make them more discoverable to a larger audience. When you include relevant hashtags for Instagram reels, your Reels will appear in search results for those hashtags, increasing the likelihood that others will find and engage with your material.
2. Increased engagement: Using relevant hashtags increases your chances of reaching users who are interested in your material. These users are more likely to interact with your Reels by actions such as liking, commenting, and sharing.
3. Increased reach: Using hashtags can make your Instagram Reels more visible to a larger audience. This might help you expand your reach and gain new followers.
4. Brand building: Hashtags may also be utilised to boost brand recognition by establishing a consistent brand presence across all of your Instagram posts. Your fans will be able to quickly recognise and follow your brand if you use the same hashtags.
5. Improved discoverability: Using the appropriate hashtags will help people find your Reels and content. Instagram has a "Explore" function that lets users to discover new material and profiles; utilising hashtags increases the likelihood that your clips will be featured there.
6. Access to a more focused audience: By utilising certain hashtags, you may reach a more targeted audience that is more likely to be interested in your content, which can lead to improved interaction and conversions.
How do hashtags for Instagram reels work?
Hashtags for Instagram Reels function by allowing users to categorise and identify their videos, making them more discoverable to those looking for certain subjects or themes. Here's a step-by-step explanation of how Instagram Reels hashtags work:
You will be able to add a description and hashtags to your post when making a new Instagram Reel.
Simply input the "#" sign followed by a term or phrase related to your material to add hashtags to your Reel. For example, if you're making a cooking reel, you may use the hashtags #cooking, #food, and #recipe.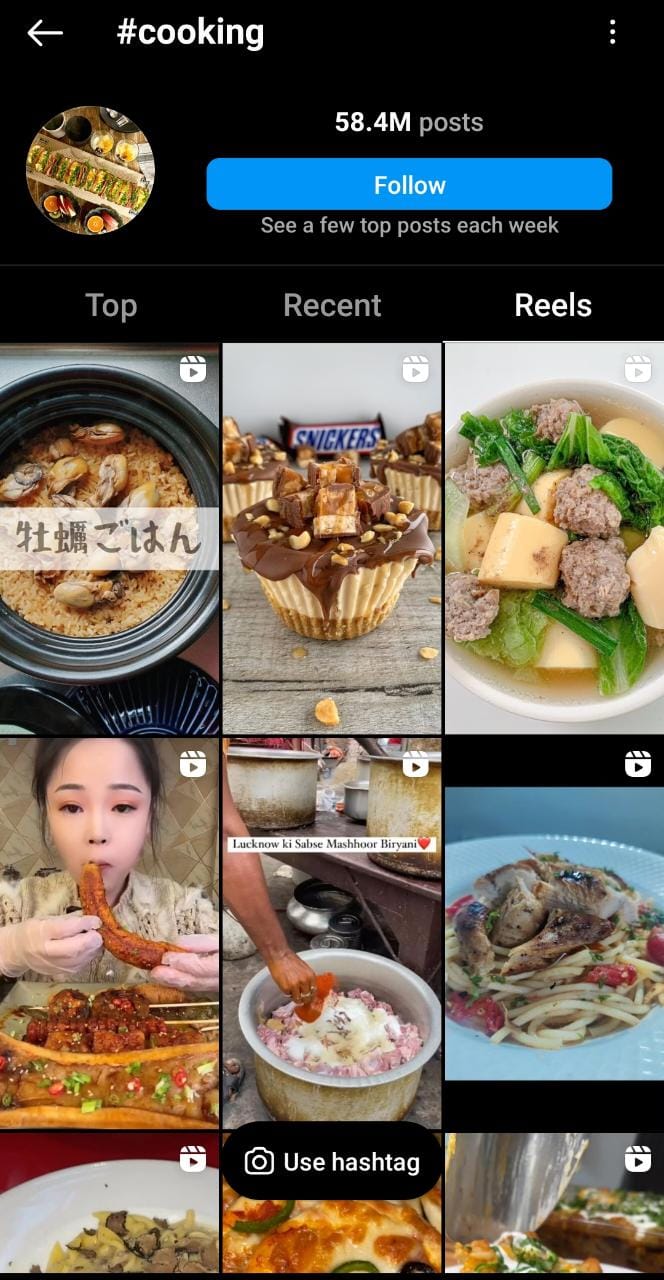 You may upload your Reel once you've added your hashtags.
Users who search for a certain hashtag on Instagram will get a feed of all the Reels that have been tagged with that hashtag.
Instagram's algorithm also makes use of hashtags to understand the context of your Reel and what it's about, so it can show it to others who are interested in that topic.
When users click on a hashtag, they are sent to a website that displays all of the reels that have been tagged with that hashtag. They may then interact with the reels by viewing them, liking them, commenting on them, and even following the account that uploaded them.
To target the proper audience and enhance the possibilities of your Reels being seen and engaged with, use relevant and precise hashtags.
Using hashtags on Instagram Reels is an excellent method to boost the exposure of your material, attract a larger audience, and interact with others who are interested in similar themes. You can help your Reels reach the appropriate people and enhance conversation by incorporating relevant and targeted hashtags.
Top Instagram Hashtags 2023 By Category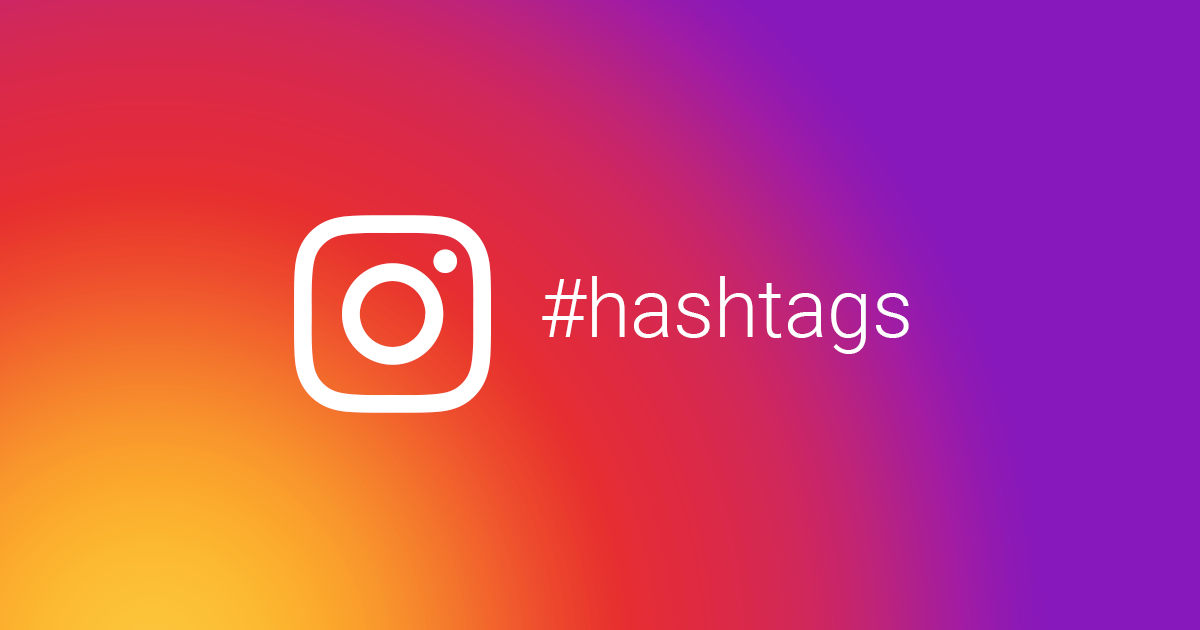 As we approach 2023, it's critical for companies and people to keep current on the best Instagram hashtags for reels and posts in order to reach their target audience and enhance interaction. If you're making a new Instagram post or video, consider including one of these viral hashtags for Instagram in your description.
Popular fashion hashtags for Instagram Reels
#ootd (Outfit of the day)
#fashion
#style
#outfitinspiration
#streetstyle
#fashionista
#lookbook
#fashionweek
#styleinspo
#fashiongram
#fashionblogger
#fashionable
#fashionstyle
#fashiondesigner
#fashiondaily
Trending Food hashtags for Instagram reels
#food
#foodie
#foodporn
#yummy
#foodstagram
#delicious
#foodgasm
#foodlover
#foodphotography
#instafood
#foodblogger
#foodpics
#foodies
#foodstyling
#foodheaven
Music hashtags for Instagram reels
#music
#song
#songs
#artist
#singers
#musician
#band
#livemusic
#concert
#gig
#musicvideo
#musicproducer
#musicians
#musiclover
#musicfestival
Travel hashtags for Instagram reels
#travel
#vacation
#holiday
#travelgram
#travelphotography
#travelblogger
#travelling
#adventure
#explore
#wanderlust
#traveling
#traveler
#traveltheworld
#traveladdict
#travellife
Ultimate tech and gadgets hashtag for Instagram reels
#tech
#gadgets
#technology
#electronics
#innovation
#science
#gadget
#smartphone
#techtrends
#computers
#techreview
#techblogger
#techgeek
#techinsider
#techworld
Pet Hashtags for Instagram reels
#pets
#petsofinstagram
#dogsofinstagram
#catsofinstagram
#petstagram
#petlover
#petoftheday
#cute
#petlife
#dogstagram
#puppylove
#petphotography
#petsofig
#catstagram
#petscorner
Nature hashtags for Instagram
#nature
#outdoors
#landscape
#hiking
#adventure
#explore
#travel
#naturephotography
#scenery
#wildlife
#photography
#beauty
#sky
#tree
#forest
Hashtags for Instagram reels fitness
#fitness
#workout
#gym
#exercise
#fit
#health
#fitfam
#fitnessmotivation
#fitnessmodel
#fitlife
#fitnessjourney
#fitnessaddict
#cardio
#fitnessgoals
#fitnesslifestyle
Hashtags for Instagram reels funny
#funny
#laugh
#comedy
#jokes
#fun
#humor
#funnyvideos
#funnyclips
#funnymoments
#funnyposts
#funnyanimals
#funnyfail
#funnyvideos
#funnytexts
#funnymemes
Quotes hashtags for Instagram reels
#quotes
#motivation
#inspiration
#positivevibes
#lifequotes
#motivationalquotes
#inspirationalquotes
#dailyquotes
#wordsofwisdom
#quotestoliveby
#quotestagram
#goodvibes
#inspire
#upliftingquotes
#positivity
The ultimate hashtag for instagram pics
#instagood
#photooftheday
#picoftheday
#instagram
#photography
#igdaily
#ig_captures
#pictureperfect
#snapshot
#beautiful
Shayari hashtags for Instagram posts
#shayari
#poetry
#urdupoetry
#ghazal
#hindishayari
#sadshayari
#romanticpoetry
#shayarilove
#shayariquotes
#shayarilover
#shayarilove
#shayarilover
#shayarilove
#poetrycommunity
#poetsofinstagram
Cool hashtags for instagram
#cool
#trending
#style
#fashion
#swag
#dope
#hipster
#streetstyle
#modern
#design
#creative
#artsy
#aesthetic
#vibes
#instacool
These are just few trending categories that are used mostly in Instagram. If you are looking for something that is not listed here, you can generate hashtags using Instagram Hashtag generator tools. Keep in mind that these trends are not permanent and update them accordingly to achieve the maximum amount of traffic.
How many hashtags should I use in an Instagram post?
The best amount of hashtags to use in an Instagram post varies. Using too few hashtags will reduce the reach of your post and make it more difficult for visitors to find your content. Using too many hashtags, on the other side, might make your message look spammy and reduce interaction. Using 9-30 hashtags for each post will provide your content with sufficient visibility and reach without overwhelming the audience. It's also vital to utilise a mix of mainstream and specialist hashtags and to keep your hashtags up to date. This will help you reach the most focused audience possible while also making your post more discoverable.
How to increase Views on Instagram reels using hashtags?
1. Use relevant and precise hashtags: Including hashtags that are related to the content of your Reel increases the likelihood that your Reel will be noticed by individuals who are interested in that specific topic. This will assist you in reaching the appropriate audience and increasing interaction.
2. Use a combination of popular and speciality hashtags: Utilizing common hashtags, such as #instagood, will improve your reach and exposure, but using specialist hashtags, such as #veganrecipes, can help you reach a more targeted audience.
3. Use place-related hashtags: If your Reel is situated in a certain location, mentioning the location in your hashtags can assist enhance exposure to individuals seeking for information in that location.
4. Use hashtags that are relevant to the content: Hashtags such as #reelitfeelit, #reelsoftiktok, #instareel, and #reelsofinstagram are reel-specific hashtags that can help your reel get noticed by more people.
5. Put hashtags in the comments: Instagram allows you to add hashtags in the comments area, allowing you to use additional hashtags without cluttering up the post description.
6. Use trending Hashtags: Keep an eye out for hot hashtags and include them in your Reels to enhance reach and interaction because more people will be looking for these hashtags.
7. Collaborate with influencers or other large-following users: Working with influencers or other users who have a huge audience and utilising their hashtags can help your Reel get traction.
FAQs
Which hashtags are best for reels?
Relevant and specific hashtags that are both general and niche are usually considered to be the best hashtags for Instagram reels. Regularly update them to reach the most targeted audience possible and make the post more discoverable.
Do hashtags work on Instagram reels?
Yes, hashtags do work on Instagram Reels. Hashtags help to categorize and label your Reel content, making it more discoverable to users who are searching for specific topics or themes. By including relevant and specific hashtags, you can help your Reels reach the right people and increase engagement.
How do I increase reels views on hashtags?
Follow these steps to increase reel views on Instagram using hashtags:
1. Use relevant and specific hashtags
2. Use a mix of popular and niche hashtags
3. Use location-based hashtags
4. Use hashtags that reflect the type of content
5. Add hashtags in the comments
6. Use trending hashtags
7. Collaborate with influencers or other users who have a large following
How do I make my reel go viral?
To make your Instagram reel go viral, create engaging and unique content and use relevant, specific and trending hashtags, collaborate with influencers or other users who have a large following, and consistently post high-quality reels.
What are the best Instagram hashtags?
The best Instagram hashtags are those that are relevant to the content, specific, popular and trending, location-based and that reflect the type of content.
Which Instagram hashtags get the most likes?
The Instagram hashtags that get the most likes are those that are relevant to the content, specific, popular, trending, and location-based, as they increase visibility and reach a more targeted audience, resulting in higher engagement.
Conclusion
In conclusion, utilizing hashtags on Instagram Reels may enhance the exposure and reach of your material dramatically. Finding the correct hashtags to use on your reels can be difficult, but you can reach a more focused audience and boost interaction by utilising relevant, specialised, popular, and trending hashtags, as well as location-based hashtags and hashtags that match the type of material.
Collaboration with influencers and other users who have a significant following, as well as continuously publishing high-quality reels, can also help your reels become viral. Remember to utilise a variety of hashtags, test and discover what works best for you and your content, and refresh them on a regular basis.