Discover 35 lucrative business ideas for students without investment. From Print On Demand to pet sitting, explore low-cost opportunities to kickstart your entrepreneurial journey. Start your business today!
Table of Contents
Introduction
Are you a student looking to start your entrepreneurial journey but don't have enough budget to invest? Don't worry; We've got you covered. In this blog, we'll explore 35 new business ideas for students without investment, allowing you to pursue your entrepreneurial dreams while managing your studies. Whether you're a college or high school student, these career ideas are tailored to fit your curriculum and budget.
Top Business Ideas For Students Without Investment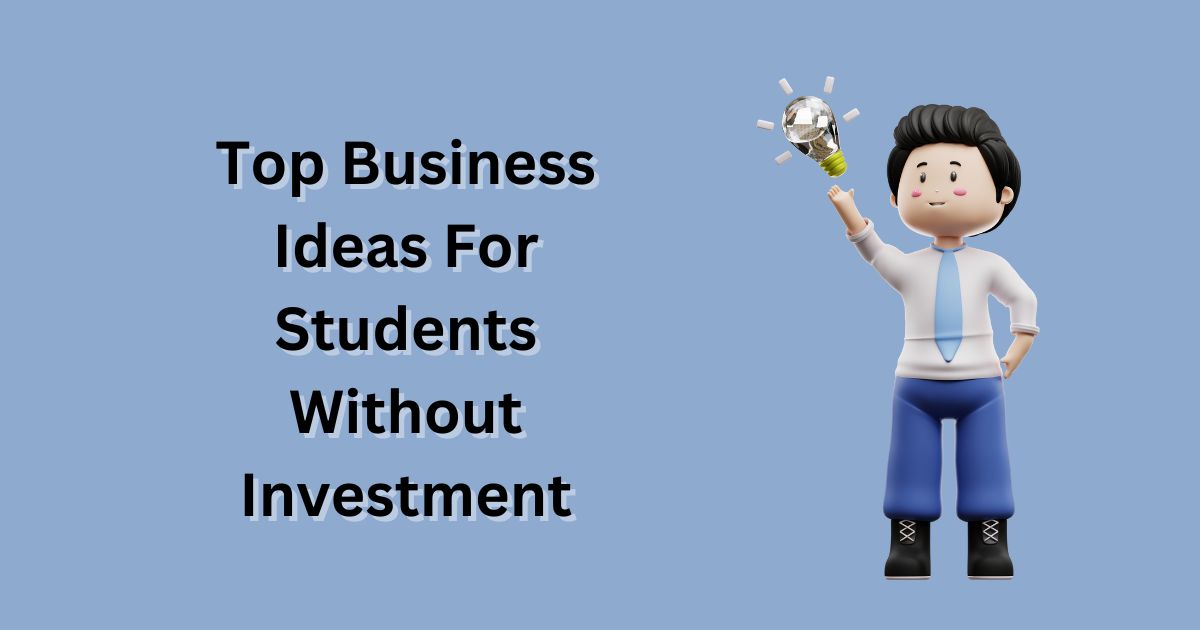 Here are 35 business ideas for students without investment
Launch an e-commerce store on Blinkstore and sell custom-designed merchandise like T-shirts, mugs, and phone cases. When a customer places an order, Blinkstore prints and ships the product, allowing you to profit without holding inventory or investing in printing equipment. (More on this later)
2. Freelance Writing
Use your writing talents to provide content creation services for websites, blogs, and businesses. As a freelance writer, you can work in any industry, creating articles, blog posts, and other written content to meet the needs of your clients. It's an easy and cost-effective way to make money while honing your writing skills.
3. Tutoring
If you are good at a specific subject or concept you can arrange a tutor session with the student either in person or online, it will help the students who are in need of special attention
4. Affiliate Marketing
Get involved in the world of online selling by promoting products or services on your blog or social media platforms. you will also earn a commission for every sale through referral links. This is one of the top business ideas for students without investment upfront fees, making it ideal for students looking to monetize their online presence.
5. Social media management
Help businesses increase their online activity and engagement by managing their social media accounts. As a social media manager, you'll create and schedule content, respond to posts and messages, and develop strategies to grow their following. This entrepreneurial focus for students is ideal for those who are social media savvy and can only use computers and the internet.
6. Blogging
Start a blog in a niche that interests you, such as Business Ideas for Students without investment. Always create valuable content and earn money through advertising, sponsored content, and affiliate marketing. Blogging is a cost-effective way for students to share their knowledge and interests with a global audience while earning money.
7. Graphic Design Services
If you have graphic designing skills you can use that skill to design posters, create logo, or , design a banner for local businesses and small companies
8. Youtube Channel
Create and maintain a YouTube channel highlighting popular topics. Create engaging videos, share valuable insights, and slowly grow your audience. As a student entrepreneur, earn through advertising and sponsorships to earn money while showcasing your skills and creativity.
9. Virtual Assistant
A virtual assistant provides creative and technical assistance to clients remotely. This is one of the great business ideas for students without investment who are organized and have good communication skills. you can offer services such as email management, data entry, scheduling, and more, all while managing your studies and workload from your computer.
10. Content Creation
Content creation involves producing various forms of digital content, such as articles, videos, podcasts, or social media posts. Students with creative and storytelling skills can explore this business idea to generate income by developing engaging and valuable content for brands, websites, or their platforms.
11. Photography
If you own a camera and have a passion for photography , then with zero investment you can start the photography business. you can offer services like event photography, Pre wedding photography and stock photography
12. Proofreading and editing
If you have strong grammar and language skills you can use those skills in proofreading and editing. you can provide service to individuals, Students and small business to refine written content for correctness and clarity
13. Video editing
If you have good video editing skills and editing software, you can help content creators, Social media influencers, youtubers or companies looking to enhance their video content
14. Handmade Crafts
Express your creativity and craftsmanship and create unique handmade items such as jewelry, home decor, artwork, and more. Sell ​​your crafts online on platforms. This entrepreneurial Business Ideas For Students Without Investment allows you to turn your artistic skills into a source of income without the need for a huge upfront investment.
15. Event Planning
If you have good organizational and management skills, you can be an event planner, you assist the client in planning an event such as parties, weddings, birthdays parties and business events.
16. Fitness training
If you are a fitness freak you can offer your skills in training someone either in person or online
17. Translation Services
If you are a pro in multiple languages, you can offer your translation service to small businesses and content creators to overcome their difficulty in translation
18. Transcription Services
Transcription involves converting audio or video into Handwritten text or Notes based on the client's needs. some pre-requirements of this service are listening and writing skills.
19. Online Surveys and Market Research
Conduct online research on any field or product collect the maximum information as much as possible, and learn about current and past states of the fields. All these valuable insights are used for research studies. Then you can sell your research work to data companies who are in need of insights into specific fields
20. Babysitting
Babysitting is the easiest way to earn as a student without any investment. All you have to do is take care of the babies for a certain period of time.
21. Resume/CV Writing Services
Practice your writing and communication skills by submitting resume and CV writing assignments. Help job seekers develop a resume whose professional work
22. Ebook Writing
If you have knowledge of a particular topic and are interested in writing books, you should consider writing ebooks and self-publishing it. you can write informative and entertaining e-books on a variety of topics and platforms like Amazon Kindle you can earn royalties on every sale
23. Public speaking
If you are good at public speaking and presentation skills, you should monetize those skills by giving public speech. you can also teach communication and presentation skills to others by hosting webinars and meetings
24. Online Reselling
Start an online reselling business by buying and selling used or vintage items on platforms like eBay, Facebook Marketplace, or Poshmark. You can start with items you don't need, and as your business grows, you can source items from thrift stores, garage sales, or online auctions. This is one of the many entrepreneurial business ideas for students without investment, especially to acquire inventory and shipping, and is a great way to earn money when materials are being recycled and put to new use
25. Online Surfer
you can earn money by participating in usability testing and online surveys as an online surfer. you can give your insights and feedback to companies on websites, apps, or products to Improve user experience
26. Gardening Services
if you are interested in gardening and planting plants , you can offer gardening services to the nearest schools, colleges, workspaces and hotels.
27. E-commerce Consulting
Leverage your knowledge of online marketing by providing consulting services to small businesses and entrepreneurs looking to improve their eCommerce strategies. Assist them with aspects such as website optimization, content writing, digital marketing, and customer engagement. This business idea requires minimal funding, especially for marketing supplies and equipment, and can be handled alongside your studies. It's a great option for students with an e-commerce background.
28. Pet Sitting/Dog Walking
Dog/Cat lovers can turn their passion into profit by offering cat sitting and dog walking services. Check on pet owners while you are away or take dogs for frequent walks. This entrepreneurial idea is ideal for students who serve animals and do not need to spend a small fortune on basic pet care items. It's an easy way to make money while providing companionship and care to your furry close friends.
29. Errand running
Support busy individuals or seniors in your community by providing rides. Tasks may include shopping, picking up prescriptions, dropping off bags, and even waiting in line for others. These business ideas are for students without investment, especially in terms of travel and any costs that come with running the project. It is an easy way for students to earn money while maintaining their schedule while helping those in need.
30. Podcast host
If you're passionate about a particular topic, consider starting your podcast. As a podcast host, you can create and share audio content on platforms like Spotify, Apple Podcasts, and Google Podcasts. While there can be a few costs for equipment like microphones and recording software, podcasting is a budget-friendly business idea. It allows you to share your knowledge, interests, or interviews with others and you can earn money through sponsorships and advertising.
31. Plant Care Services
Offer your expertise in plant care to individuals who may not have a green thumb or time to care for their indoor plants. This entrepreneurial attitude is inexpensive for students, especially involving basic gardening tools and transportation to clients' homes. It's a unique way to make money while maintaining and preserving the beauty of indoor greenery.
32. Car Wash
Launch a car wash business in your community. Offer thorough exterior and interior cleaning services for vehicles.
33. Laundry Services
Start a laundry service for fellow students or busy individuals in your area. Offer to wash, dry, and fold their clothes, making their lives easier and more convenient. This business idea typically requires minimal investment in laundry facilities and detergent, making it a cost-effective option for students to earn extra income.
34. Carpooling Service
Create a carpooling service for students traveling to your school or college. Make it easy to share rides between students who live in the same area or have similar trajectories. This business concept helps reduce transportation costs for all stakeholders and is environmentally cost-effective. In particular, ridesharing requires relatively little capital to promote and coordinate.
35. House Sitting
Offer house-sitting services to homeowners who are away on vacation or business trips. Your responsibilities may include watering plants, collecting mail, and ensuring the home's security. This business idea requires minimal investment, mainly for transportation to and from the house you're sitting in. House sitting allows you to earn money while providing peace of mind to homeowners during their absence.
Blinkstore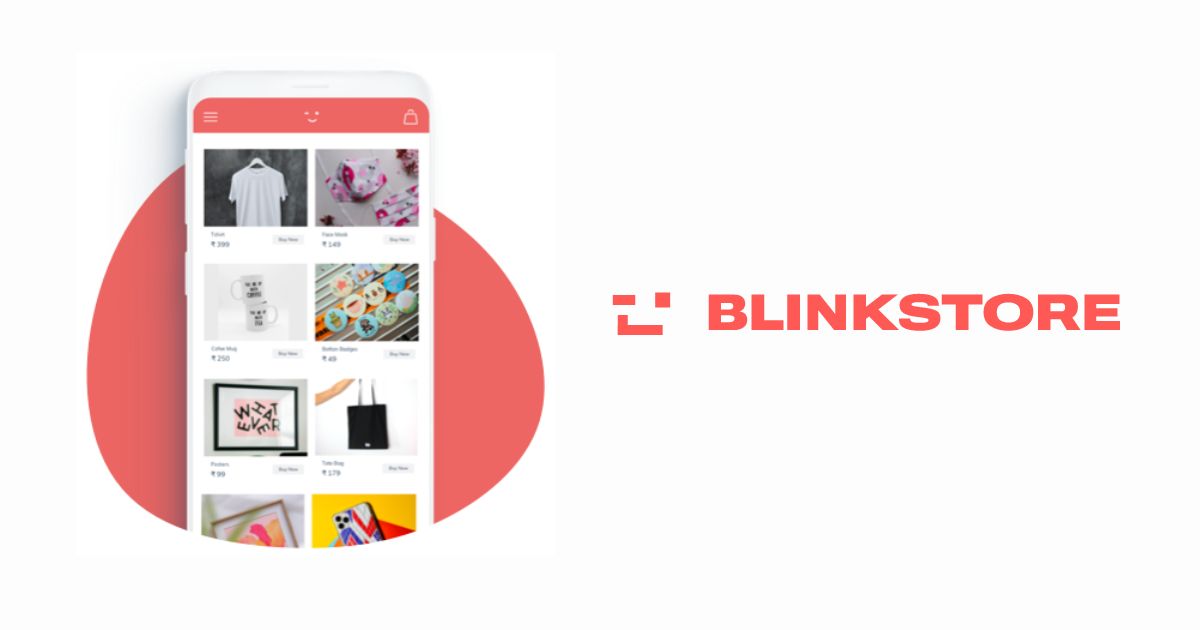 Blinkstore is the leading e-commerce platform in India that facilitates the process of starting a business with zero fees. Whether you want to try your hand at print-on-demand or sell custom products, Blinkstore offers an easy-to-use platform for aspiring entrepreneurs. Here's what sets Blinkstore apart
Start Your Zero Investment Business with Blinkstore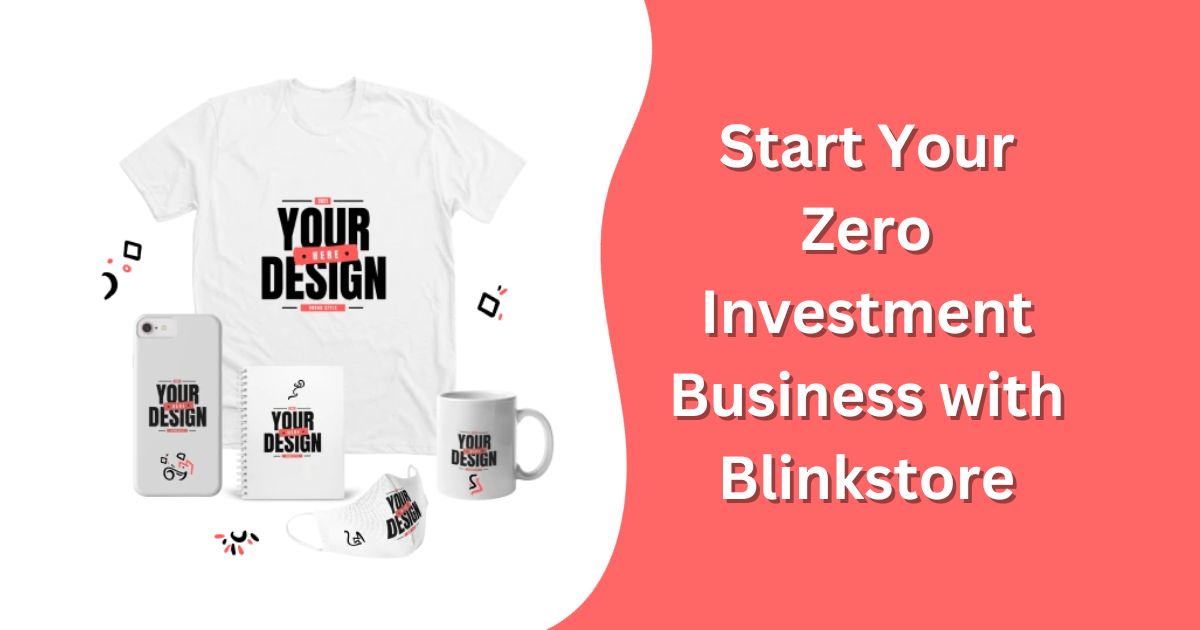 Starting a business in e-commerce doesn't require deep pockets or technical expertise. Blinkstore, India's leading platform, offers every investment opportunity for budding entrepreneurs. Here's why it's different.

User-friendly: No technical skills required; BlinkStore makes setting up your web store easy.
Product Assortment: Customize over 50 items from t-shirts to personalized phone cases.
Effort management: BlinkStore handles printing, packaging, and distribution, making your job easier.
Comprehensive Guide: For those new to print-on-demand, Blinkstore provides a detailed guide on "How to Start a Print-on-Demand Business With Blinkstore."

With BlinkStore, your creativity thrives, making it ideal for Indian online sellers. Don't let costs deter your dreams – start your zero-investment business with BlinkStore today!
Steps to start your zero investment business with Blinkstore
Register: Visit the Blinkstore website to check in your account.
Design your merchandise: Create your very own specific design for the product you want to promote Set prices: Set your charges based totally on earnings. Shop your store: Once you're satisfied with the appearance and product details of your save print them out.
Promote your products: Use social media and online advertising to promote your merchandise and entice customers.
Monitor and regulate: Monitor your sales, client remarks, and alter as necessary to enhance your commercial enterprise
If you are looking for ways to promote your business online, don't worry – we've got you covered. You can refer to the blog titled 10 Ways to Promote Your Business Online to learn more about effectively marketing your business and products online.
Conclusion
Starting a business as a scholar with out significant funding is entirely feasible. With creativity, willpower, and those commercial enterprise thoughts, you can pursue entrepreneurship even as managing your studies. Remember that fulfillment regularly depends for your willpower and willingness to conform and research alongside the manner. So, pick out a business concept that aligns together with your pursuits and abilities, and get commenced for your entrepreneurial journey these days!
FAQ
What are online business ideas for students without investment?
Business ideas for students with low investment are entrepreneurial opportunities that students can pursue with minimal or no upfront monetary dedication. These thoughts typically contain using present abilties, sources, or innovative abilties to generate income while balancing academic duties.
Online business for students without investment?
Print on demand service with blinkstore, freelance writing, tutoring, social media management. These concepts make use of skills and resources that students may already possess or easily acquire.
How can a student start a business with no money?
To start a business with no money as a student, leverage your skills, use free online tools, and focus on offering services or products that require minimal overhead costs. Building a strong online presence and networking within your community can also help kickstart your entrepreneurial journey.
Top Business Ideas for Students with No Investment?
The top business ideas for students without investment include print-on-demand, freelance writing, tutoring, social media management, content creation, and online surveys and market research participation. These opportunities leverage your existing skills and require minimal upfront costs to start.
What are some business ideas for students with low investment?
We have a list of 35 business ideas for students without investment in our blog. Some examples include freelancing and social media management.
How can I start a print-on-demand business without investing a lot of money?
To start a print on demand business without investment, use platforms like BlinkStore. which handles product printing and delivery and allows you to awareness of designs
What are some zero investment business ideas for students?
Consider options like Print On Demand, freelancing, social media management, tutoring & online surveys for a cost effective start.