Looking to start a business in Pune, India in 2023? There is no need to look any further! We've prepared a list of 35+ unique and inventive business ideas in Pune that you can start easily. Whether you're interested in software companies, food and beverage enterprises, or something completely new, there's certain to be a business idea here that appeals to you. So, why delay? Check out our list and start planning your entrepreneurial adventure right away!
Table of Contents
What is Pune famous for?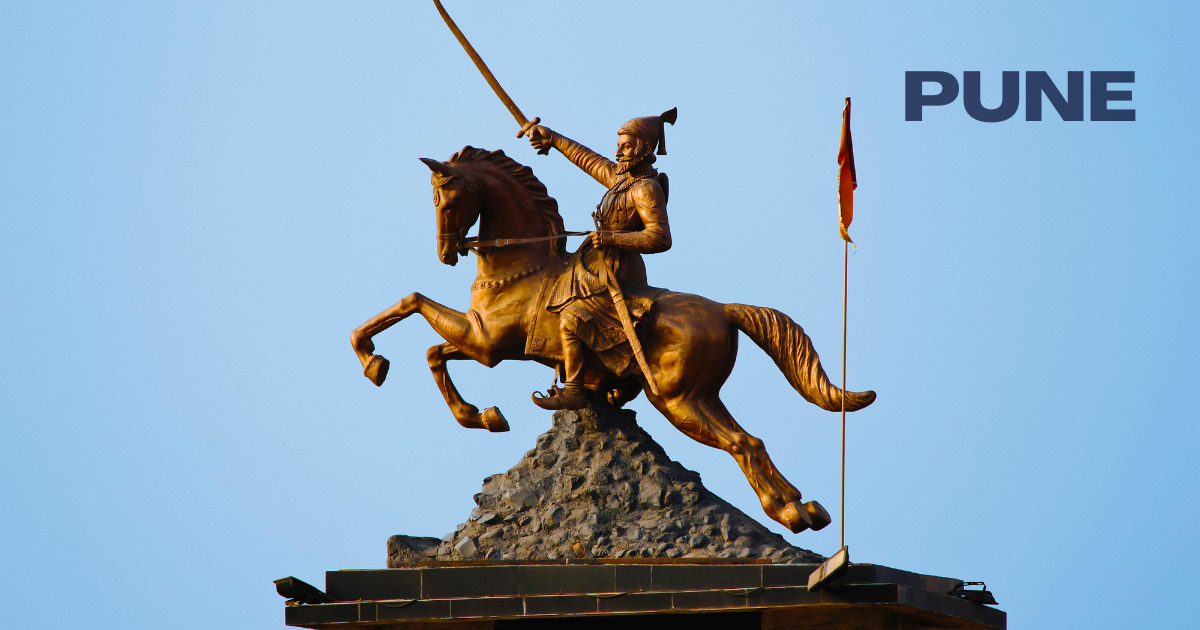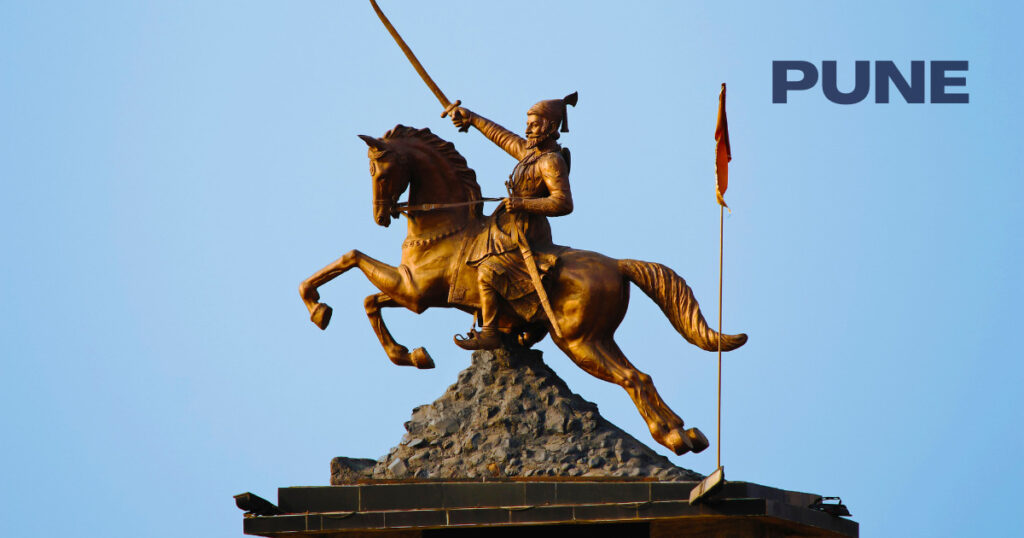 Pune is a city in India's western state of Maharashtra. It is the second-largest metropolis in the state and the ninth-largest city in the country, with a population of approximately 7 million people. Pune is well-known for its rich cultural heritage, bustling nightlife, and gorgeous weather, making it a popular tourist destination for visitors from all over the world.
Pune is also a significant information technology and software development centre, with a strong IT industry that has drawn many multinational businesses to the city. Several software parks are located in the city, notably the Hinjewadi IT Park, which contains over 100 enterprises and employs thousands of people.
Pune is well-known for its rich arts and cultural scene, in addition to its strong educational and IT industries. The city has a rich musical, dance, and theatre legacy, and it stages numerous important cultural festivals throughout the year, including the Pune Festival, the Pune International Film Festival, and the Sawai Gandharva Music Festival,
Is Pune a good place to start a business?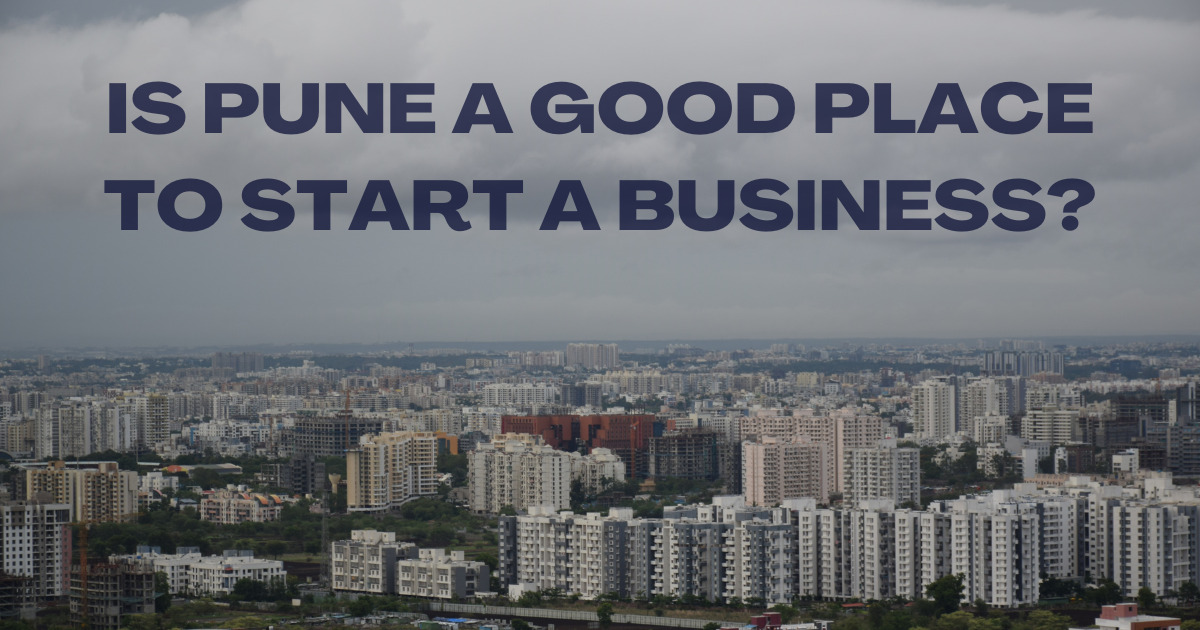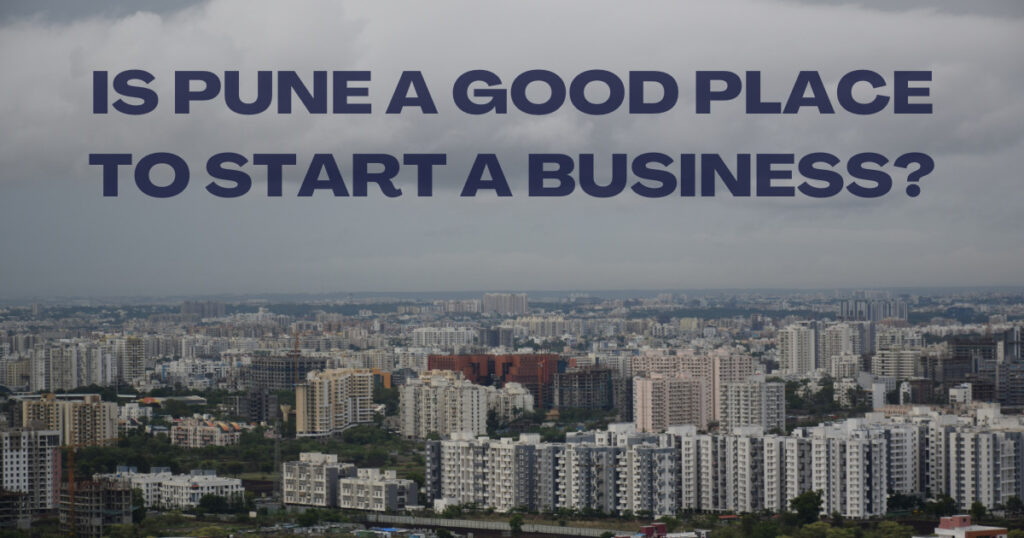 Yes, Pune is regarded as a fantastic area to establish a business. It boasts a thriving entrepreneurial environment, with several incubators, accelerators, and co-working spaces to help new enterprises get started. Pune also has a strong industrial foundation and is home to numerous significant organisations, including Infosys, Tata Technologies, and Wipro, making it an appealing location for enterprises in the information technology and manufacturing industries.
Furthermore, with multiple universities and technological institutes in the city, Pune boasts a well-educated and talented workforce. The city also has an excellent transit system and is well-connected to major Indian cities, making it easy to access markets and clients.
Furthermore, the Maharashtra government has established various programmes to stimulate entrepreneurship in Pune, as well as a favourable business climate with rules and incentives to attract investment. The strategic position of the city, along with a supportive ecosystem and a favourable business environment, makes it an attractive option for entrepreneurs wishing to launch a firm in India.
What is the population of Pune?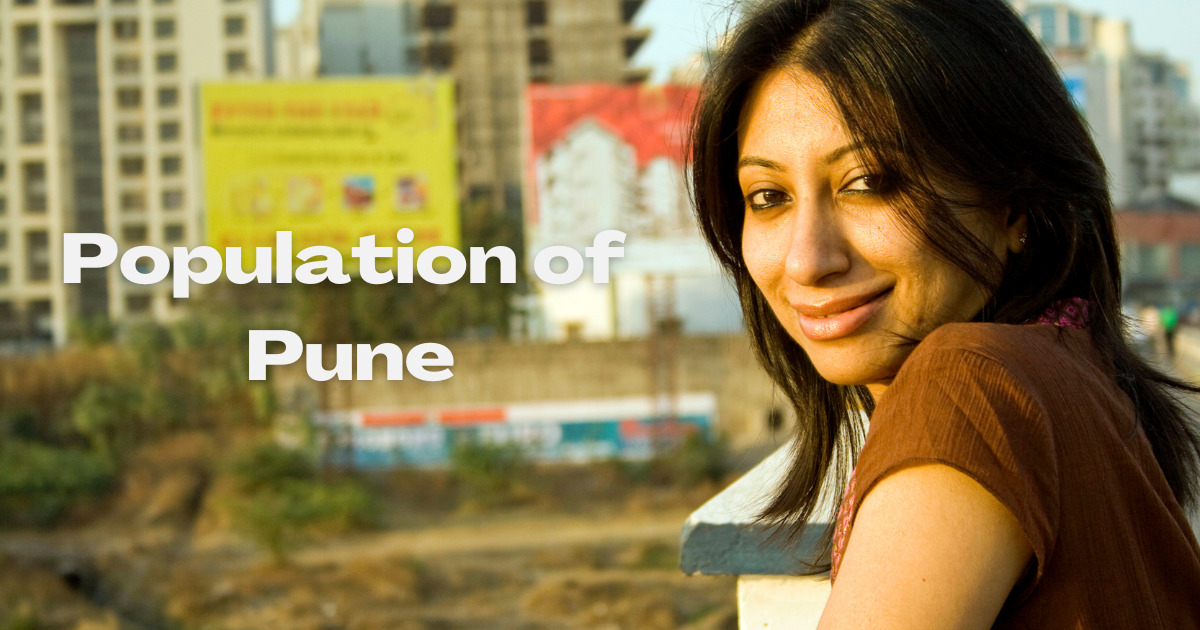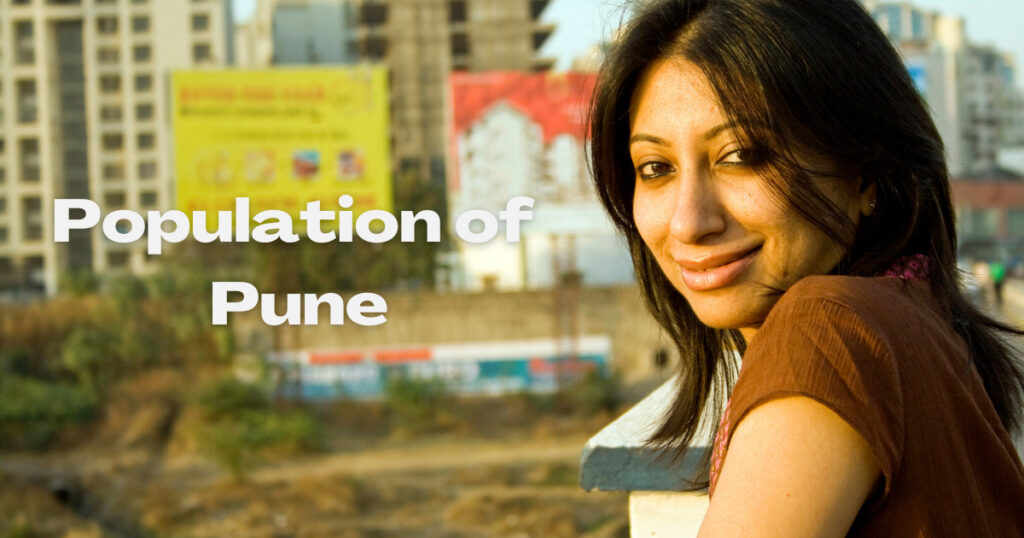 Pune is the second-biggest city in Maharashtra, India, and the country's ninth-largest metropolis. Pune, located on the Mutha River, was originally the Maratha Empire's power centre. Today, the city is known as the cultural hub of Maharashtra.
The population of Pune in 2023 is currently expected to be 7,166,374. Pune had a population of 580,848 in 1950. Pune has expanded by 179,297 people in the last year, representing a 2.57% yearly increase (Source). These figures indicate Pune's urban agglomeration, which generally includes the city's population as well as nearby suburban regions.
What is the GDP of Pune?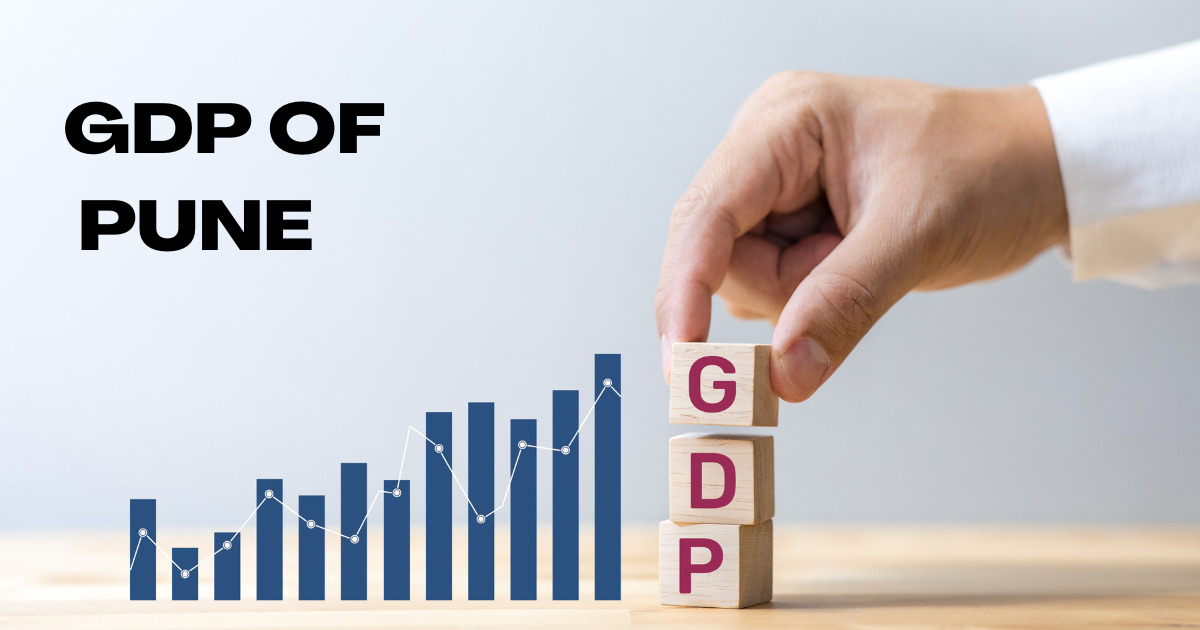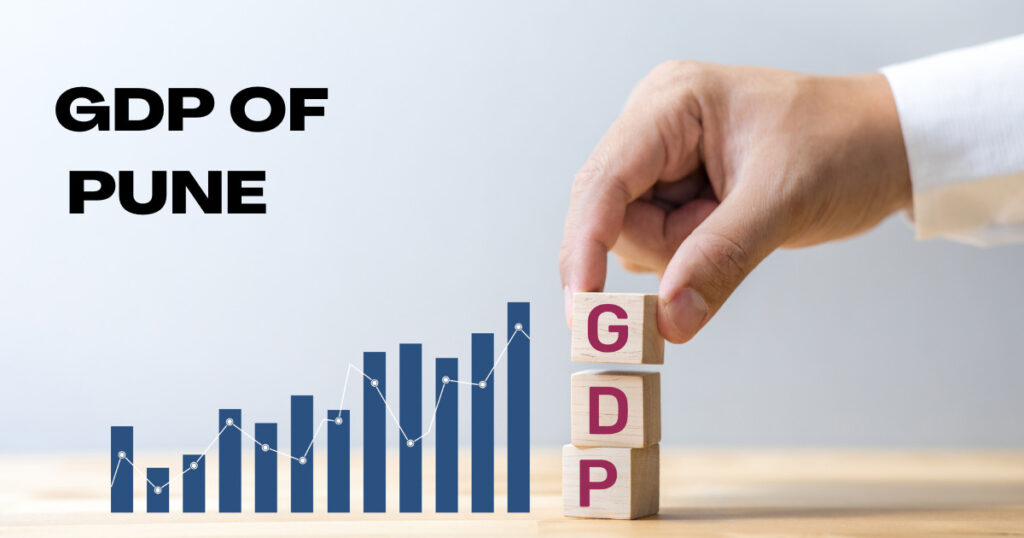 Pune is a well-known Indian manufacturing and industrial centre. Pune District is the third largest contributor to the Maharashtra economy, behind Mumbai and Thane, with a projected nominal GDP of Rs. 3,31,478 crores for 2019-20. Pune has the country's fifth-largest metropolitan economy and the sixth-highest per capita income. According to the Directorate of Economics and Statistics (Government of Maharashtra), the Pune District's GDP per capita in 2019-20 was Rs. 3,16,848. (Source)
Best Business Ideas in Pune with Low Investment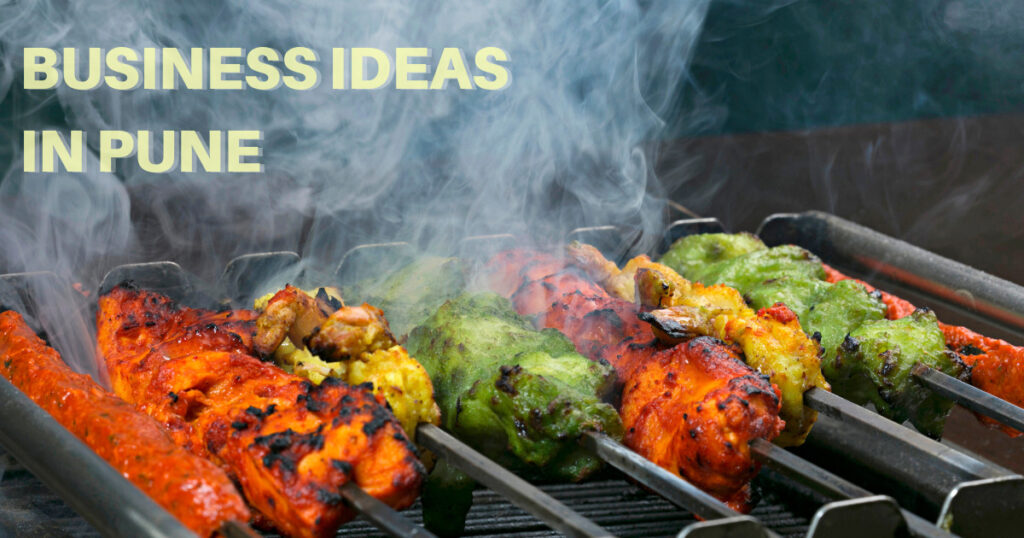 Now that you know the economic diversity and growth of Pune, let's take a look at the business ideas in Pune that you can start with minimal investment.
Website Designing
Web design is one of the most fascinating fields, with a growing need since the advent of the internet. Furthermore, it has a significant need for youthful talent. This can be one of the most profitable business ideas in Pune. However, as a web designer, you should be able to work on website layouts, website functionality, and the necessary graphics part.
App Development
Next on our list of top business ideas in Pune, we have App Development. Mobile applications have become an indispensable part of our everyday lives, and many businesses are making use of this technology to engage with their consumers. Pune has a large number of competent app developers that can construct customised mobile apps for organisations of all sizes. This industry necessitates a thorough grasp of mobile technology, user experience, and the ability to collaborate with customers to produce apps that fulfil their requirements.
Software Development
Pune has emerged as one of India's most notable IT hubs, with huge centres in the city housing several of the world's leading IT product and services organisations, including Tata Consultancy Services, Infosys, Wipro, Amdocs, and Cognizant. You can utilize this opportunity and start a software development business. However, to do this you need to know how to programme in computer languages such as C, C++, JAVA, HTML, and others.
Event Planning and Management
Pune is noted for its robust cultural scene and a variety of events held throughout the year. In Pune, starting an event planning and management can be one of the best business ideas in Pune. From corporate events and weddings to concerts and exhibits, you can handle logistics, venue management, vendor coordination, and overall event execution.
Coaching Institute for Competitive Exams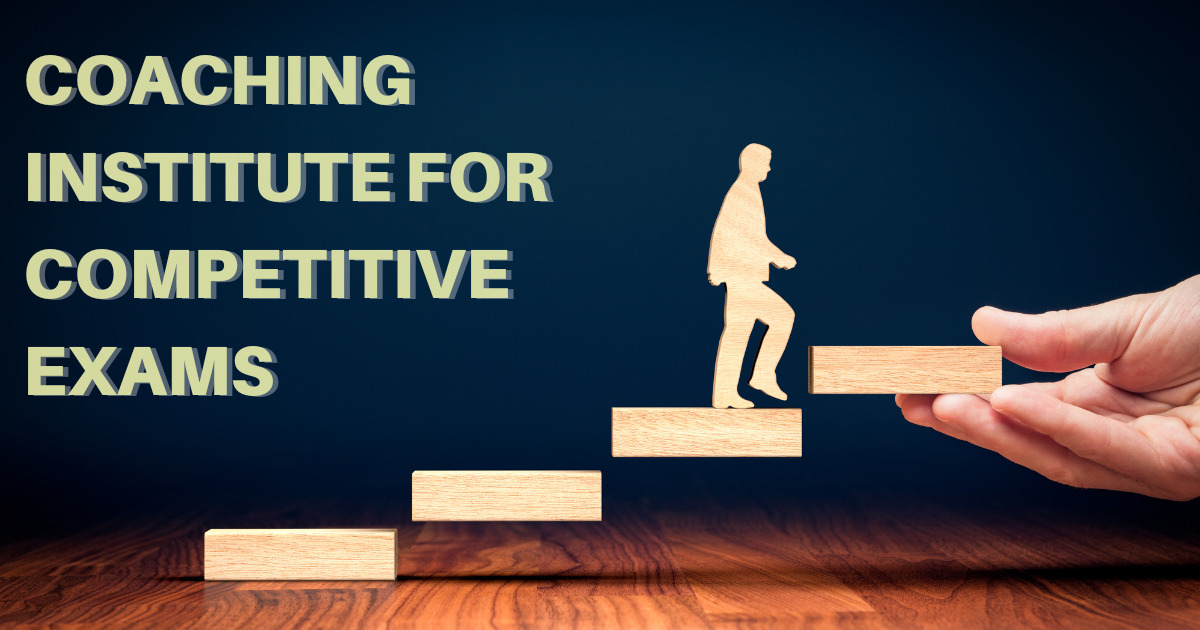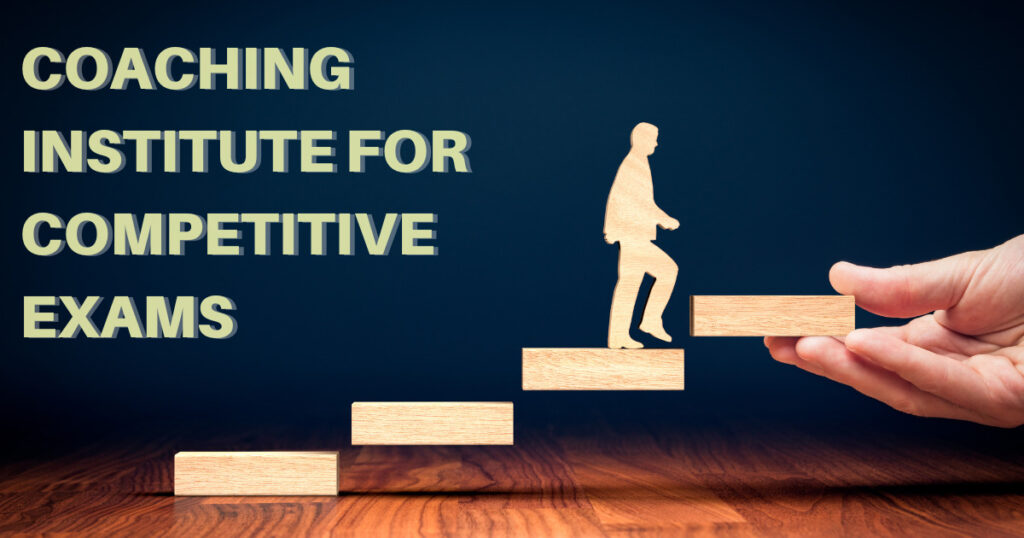 Pune is known as an educational powerhouse, attracting students from all across the country who come to study for competitive exams. Starting a competitive test tutoring facility may be a rewarding business venture. You can provide specialised coaching programmes with experienced staff, extensive study materials, and a planned curriculum to assist students accomplish their academic goals for examinations such as IIT-JEE, NEET, UPSC, and banking exams.
English Speaking Centres
Pune has a diversified population, comprising students and working professionals from all across India and internationally. Individuals looking to improve their English language abilities may benefit from the establishment of an English-speaking centre. These facilities can include spoken English classes, grammar lectures, vocabulary-building activities, and interactive sessions to help students improve their communication abilities.
Logistic Solutions: Shipping and Moving services
As a bustling city with a developing economy, Pune is always in need of effective logistic solutions. Individuals and organisations searching for dependable transportation and logistics help might benefit from starting a shipping and moving services business. You can provide hassle-free solutions for household and business relocation needs by offering services like packaging, moving, storage, and transportation.
Wholesale Supplier of Garments
Pune is recognised for its garment production and trading operations, and it has a strong fashion sector. Starting a wholesale supplier business for clothing may be a lucrative endeavour. You can form partnerships with clothing manufacturers to source a diverse variety of garment goods, such as ethnic wear, western wear, and accessories, for stores, boutiques, and online sellers. This can be considered one of the best business ideas in Pune with low investment.
Photography Business
Pune's rich cultural heritage and scenic scenery make it an ideal location for a photographic business. Starting a photography business can appeal to individuals and companies wanting professional photographic services, whether it's weddings, events, fashion, or product photography. You may capture unforgettable moments and develop a reputation as a professional photographer with a creative eye, technical abilities, and marketing efforts.
Spa and Beauty Parlour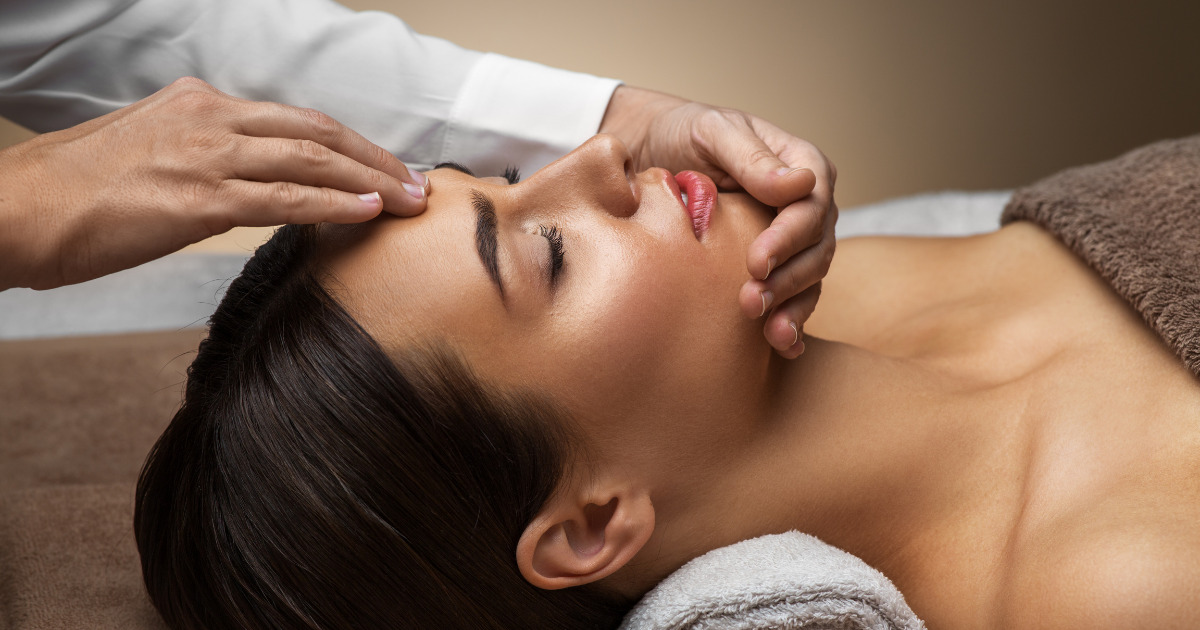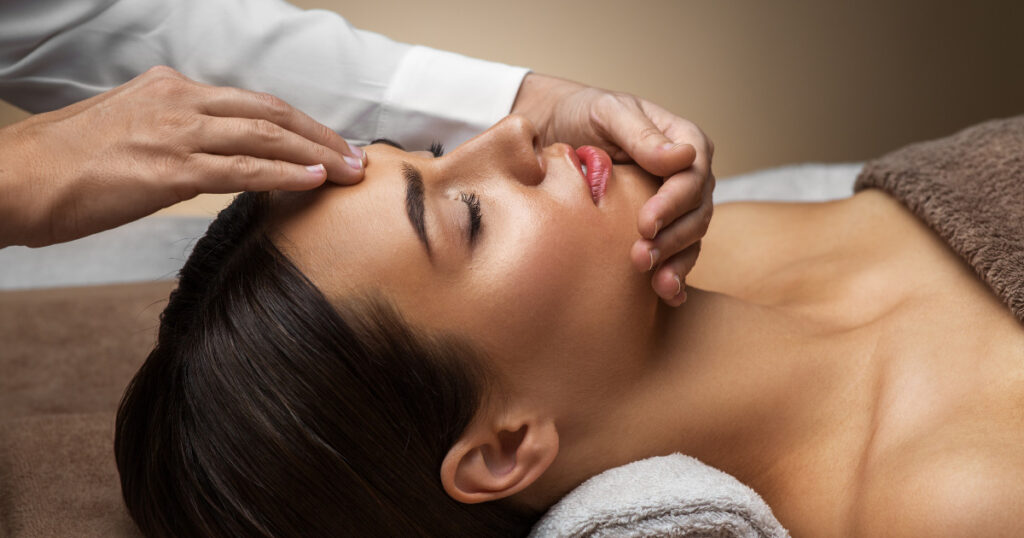 In today's rising population, wellness and self-care are valued. People seeking relaxation, grooming, and beauty services can be catered to by opening a spa and beauty parlour. You can set up a quiet setting where clients can rejuvenate and improve their well-being by offering services such as massages, facials, haircuts, manicures, and pedicures.
Nursery Shop
Pune is well-known for its beautiful vegetation and appreciation for wildlife. Starting a nursery shop might be a profitable business venture. You may sell indoor and outdoor plants, gardening materials, pots, and accessories. Your nursery business may serve as a one-stop shop for all gardening needs for gardening enthusiasts, homeowners, and landscapers.
Cleaning Services
Everyone wants to maintain their house clean, but they are unwilling to put up the work or do not have the time. Starting a cleaning services business allows you to serve home and commercial clients that need regular or one-time cleaning services. Everything needed for cleaning is already present in your home. Simply use it and start your business; there is no need for a large investment to get started. To ensure client pleasure, you can provide services such as house cleaning, office cleaning, deep cleaning, and specialised cleaning solutions while utilising eco-friendly materials and skilled workers.
Pet Grooming Care and services
Most individuals today have pets, but most of them have hectic job schedules due to which they are not able to provide the best grooming care they deserve. You can begin your pet care and grooming session if you are enthusiastic about this activity. It is a highly compensated business idea that makes the company lucrative. Due to its exclusivity, this is also one of the most profitable business ideas in Pune.
Electric Car for Rent
Starting an electric car rental business in Pune might be an innovative and ecologically beneficial alternative as the globe progresses towards sustainable transportation. Electric cars are becoming more popular, and renting them might appeal to eco-conscious consumers and visitors. You may provide economical and convenient electric car rental services to consumers and companies, targeting both short-term and long-term rentals. You may also set up a battery charging station for these vehicles.
Interior Designer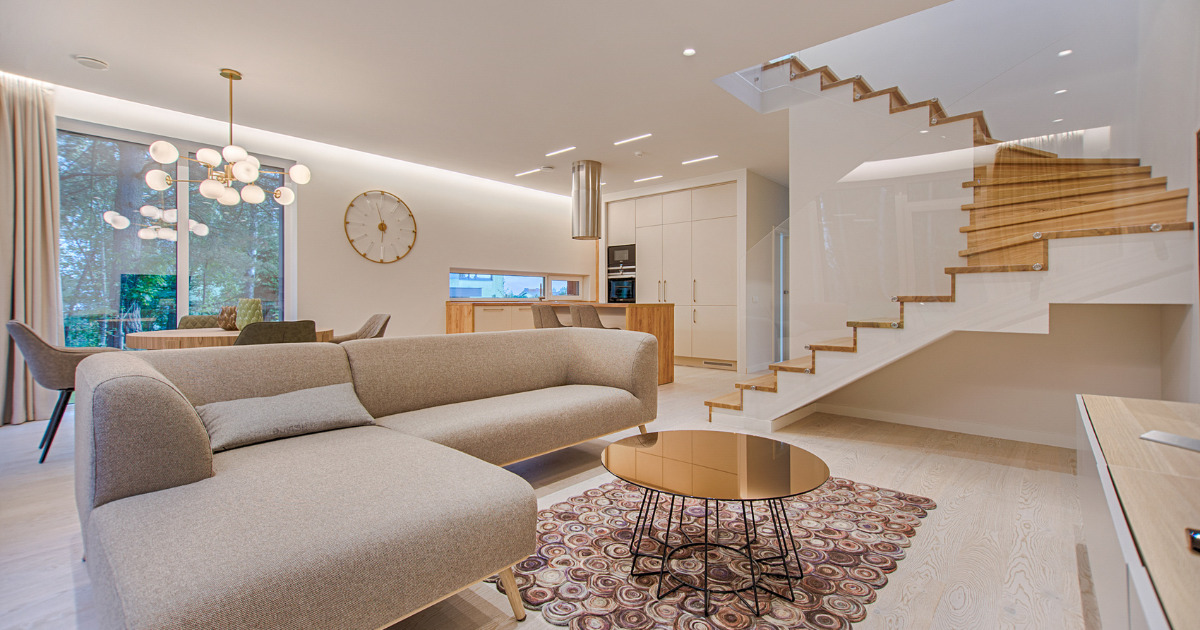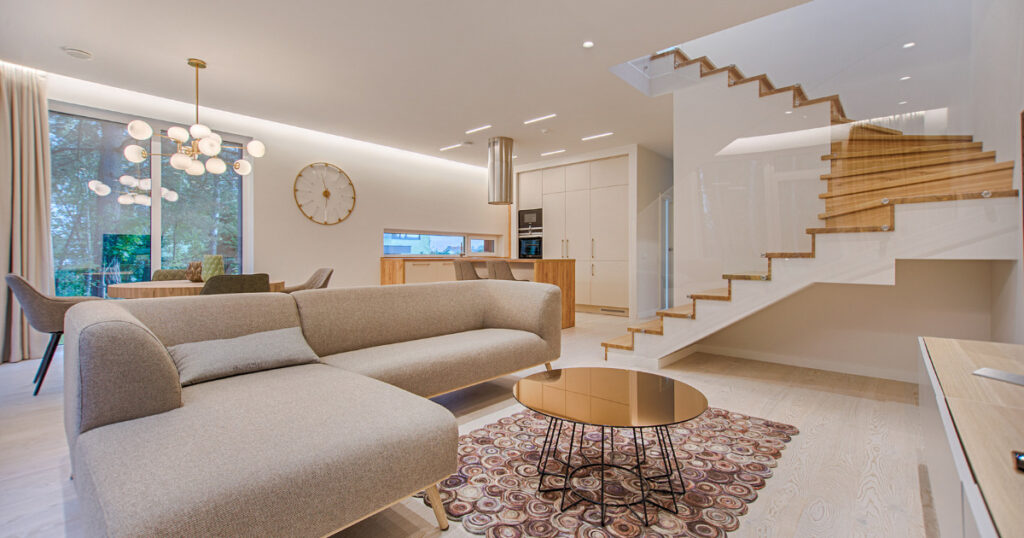 People like meticulously decorating their homes. These days, an increasing number of people and enterprises are looking for visually beautiful and practical environments. Starting an interior design firm allows you to serve clients who want to improve the appearance and feel of their homes, businesses, restaurants, and other commercial areas. You can give customised interior design solutions that turn areas into attractive and practical settings if you have imagination, attention to detail, and a strong sense of design.
Home-Based Organic Products
Organic items are in high demand since they are good for your health and include natural components. You might begin by producing your own organic soap, shampoo, body wash, face lotion, and body creams. Aside from these, there are several more goods that may be manufactured with organic components. Without question, this is one of the most unique business ideas in Pune and has the potential to grow over time.
Real Estate Agency
The real estate market in India is highly valuable due to its uprising demand. It's most likely because, unlike Mumbai, where space is scarce and prices are increasing, the city provides residences that are fantastic value for money. If you are a competent salesperson with a lot of knowledge and persuasive ability, this business can be profitable for you. With experience and knowledge of different types of properties and paperwork processes, the only investment necessary is office space in a desirable location. Direct public relations and good communication will help you flourish as a real estate agent or broker or builder or financier, among other vocations.
Personalized Gift Store
Personalization is constantly in great demand. Individuals wanting customised presents for various events such as birthdays, anniversaries, marriages, and festivals can be catered to by opening a personalised gift store. Gift cards, pen sets, home decor, tabletops, wall art, wall hangings, decorative drawings, clocks, soft toys, and other items could be included as well.
Takeaway/Breakfast Joint
Because of Pune's fast-paced culture, there is a growing desire for quick and accessible meal alternatives. Beginning a takeout or breakfast establishment might meet the demands of busy people who prefer ready-to-eat meals or a quick nibble in the morning.
Personal Fitness Trainer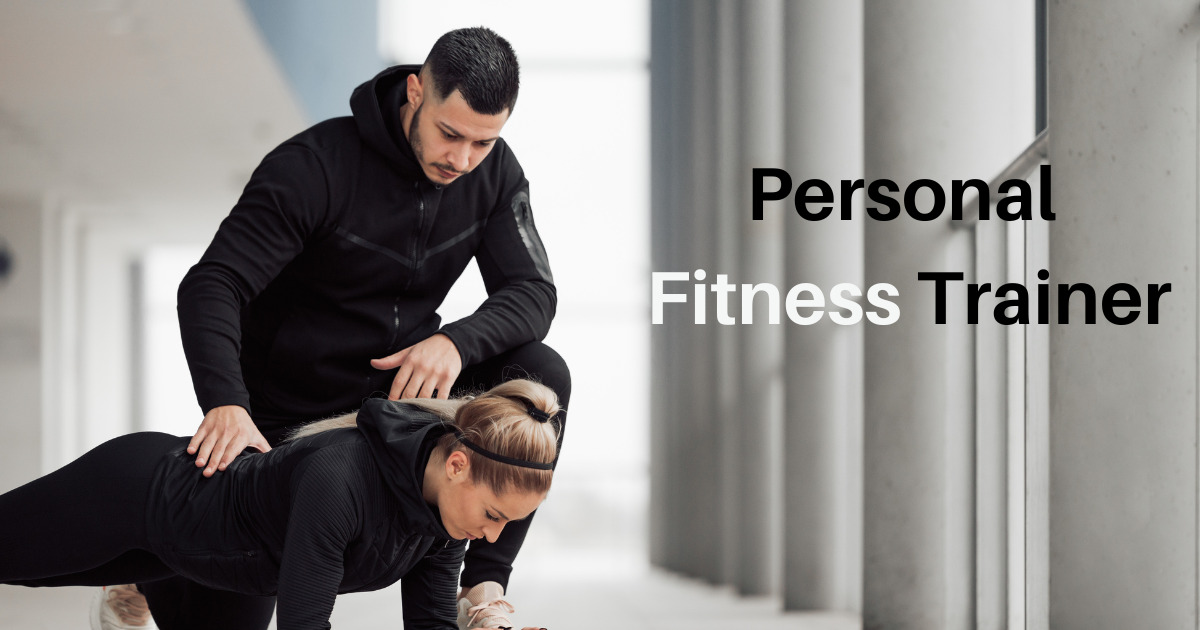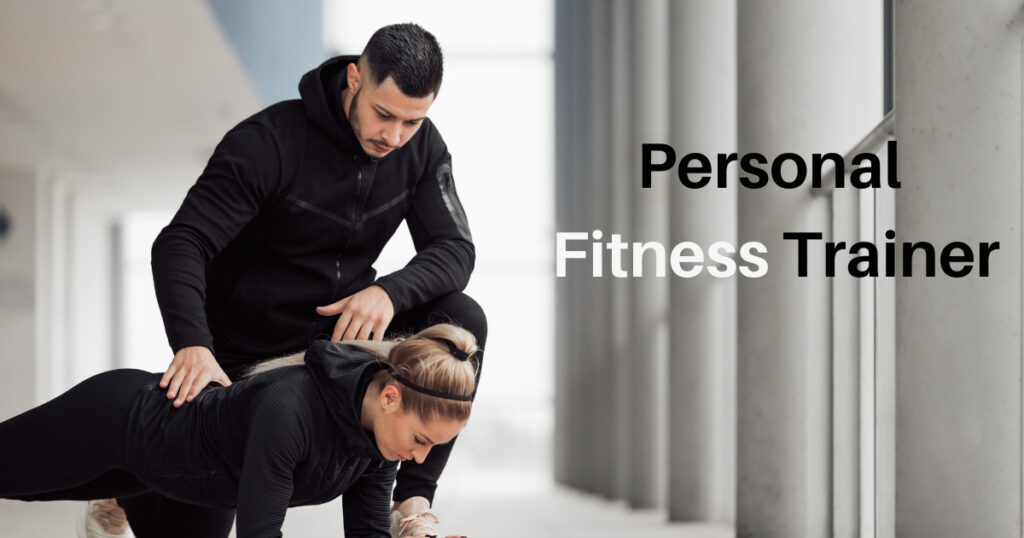 Health and fitness have grown in prominence in Pune, with people becoming increasingly concerned about their health. Starting a personal fitness training business may be a lucrative endeavour. As a personal fitness trainer, you may deliver one-on-one training sessions, create customised exercise programmes, and advise customers on diet.
Small Investment Business Ideas in Pune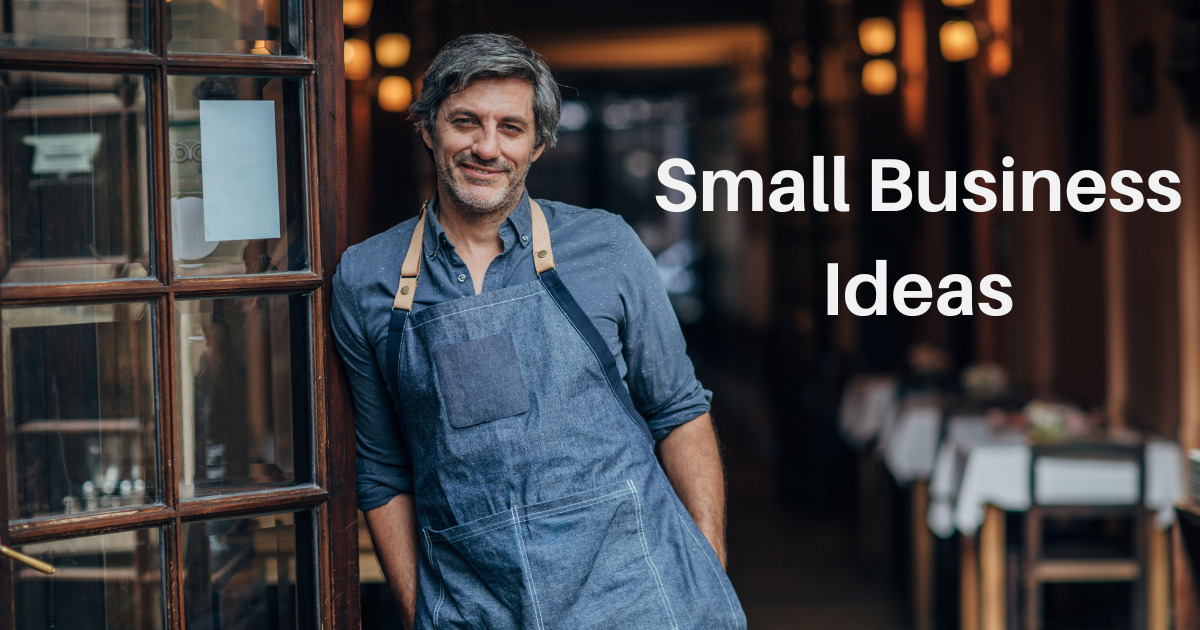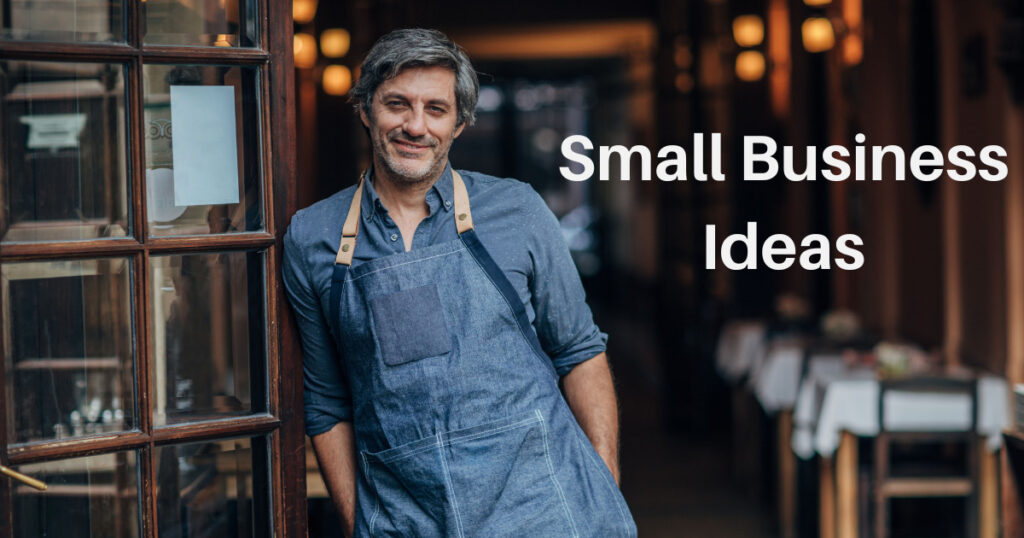 Now that we know the best business ideas in Pune, let's also take a look at some small investment business ideas in Pune that can be started by anyone:
Digital Marketing
This ideal home-based small investment business idea has the ability to turn you into an excellent money manager. The need for digital marketing is growing. Every business and institution is building an online presence. You can help businesses boost their online presence, increase brand awareness, and attract customers via different digital platforms. If you are a beginner, you should begin with minor companies. You must also develop a profitable website where your portfolio or professional experience will be shown.
Social Media Management
Because there are so many established firms in Pune, there is a lot of opportunity for social media management. After building social media strategy, social media managers can construct and arrange social media campaigns for businesses and entrepreneurs.
A social media manager usually deals with making social media postings and regulating social media profiles in order to offer customer service, create engagement with the company's target market, screen out trolls, and grow followers.
Blogging
Starting a blog on a specialised issue of your skill or interest may lead to revenue options through numerous channels such as sponsored content, affiliate marketing, and advertising. Make sure that you have the basic video editing skills and knowledge of some video editing software.
Graphic Designer
A graphic designer can work on any desired product autonomously and select the best projects from any online platform. As a graphic designer, you have to create product layouts, design logos, select magazine articles, edit films, and so on based on the needs of your clients. It is a well-paid profession in Pune and is considered one of the highest-paying business ideas in Pune.
Freelance Writer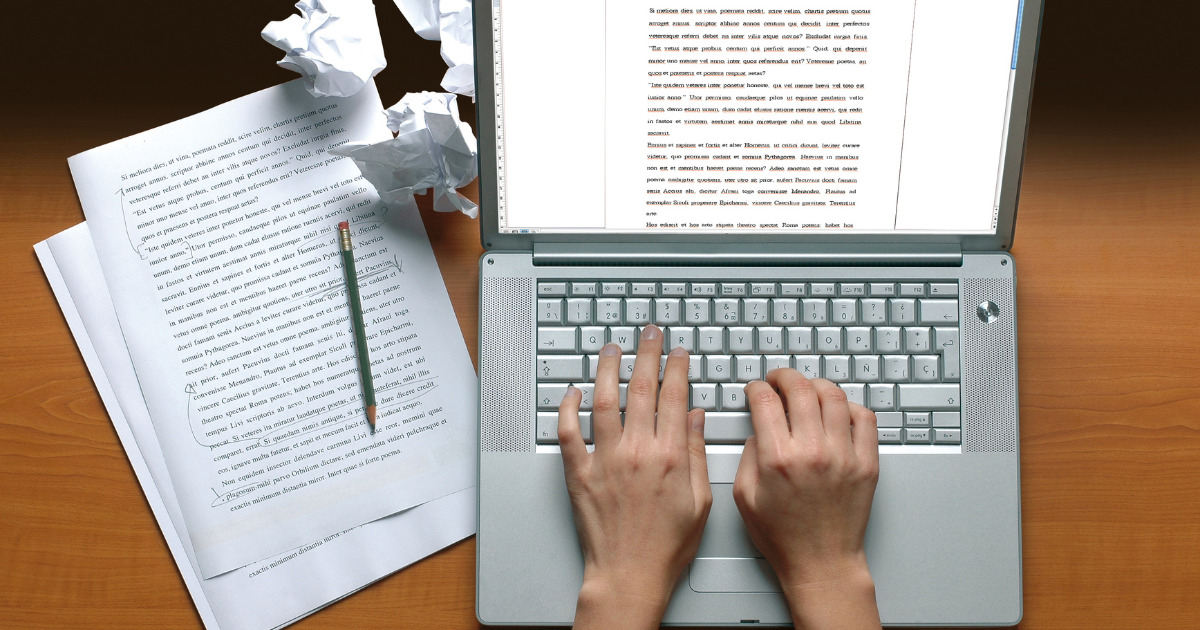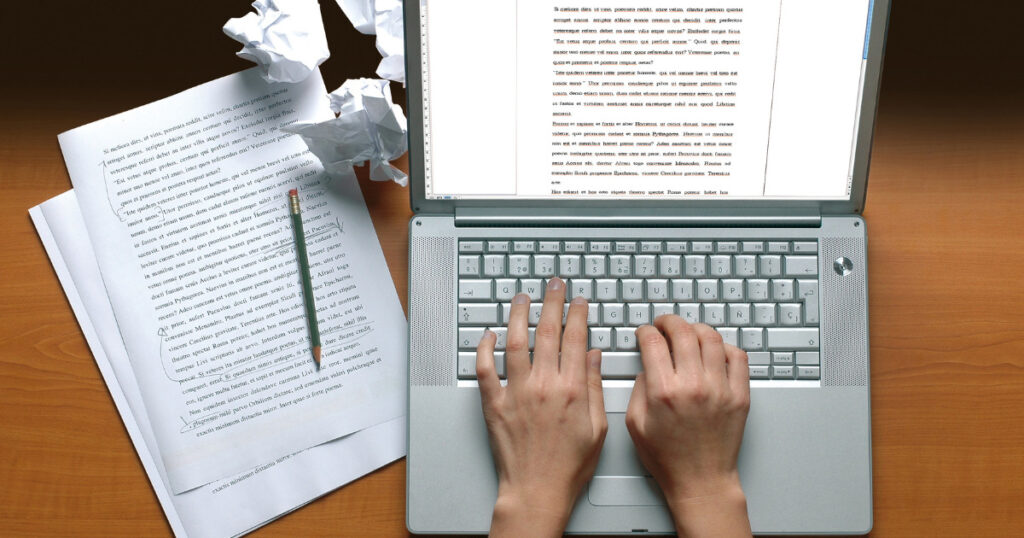 Pune, with its thriving cultural scene and diversified businesses, provides several options for freelance writers. Starting a freelance writing business, whether it's content writing, copywriting, or creative writing, may allow you to work with a diverse range of customers and projects. You can establish a reputation as a dependable and competent freelance writer in Pune's competitive market by showing your writing talents, meeting deadlines, and providing high-quality work. If you are a beginner you can also use different AI Writing Tools to get a general idea of how to write.
Tiffin and Catering Service
Another somewhat common home-based idea with an initially low-budget offering is home and workplace delivery of home-cooked meal variety by homemakers or single women. Homemakers can start a meal delivery company with the help of a few maids and workers by using online food delivery platforms such as Swiggy, Zomato, and Ubereats. The concept is well-known, and it has been successfully implemented in a number of cities with the assistance of the local community and food delivery behemoths.
Food Truck
Starting a food truck business allows you to provide distinctive and delectable cuisine on the go. You may attract food aficionados, office workers, and college students searching for quick and excellent meals with a well-designed food truck and a menu that exhibits a fusion of cuisines or specialised specialities.
Start a Tea Centre
Pune's tea-loving culture makes it an ideal location for a tea shop. Curate a diverse selection of teas from various areas, whether in a cosy cafe or a speciality shop. To attract tea connoisseurs, provide a relaxing atmosphere, skilled personnel, and a variety of tea alternatives. Make space for unwinding, socialising, and savouring the rich flavours of tea. To develop a successful tea shop in Pune, prioritise quality, presentation, and unique experiences.
Open a Bhel Shop
The legendary bhel puri is popular in Pune's street food scene. Open a bhel shop to capitalise on the city's fondness for sour food. Serve bhel puri, pani puri, and other chaat products with a variety of toppings and chutneys. Attract both residents and tourists looking for real, tasty street cuisine.
Start a Home-Based Eatery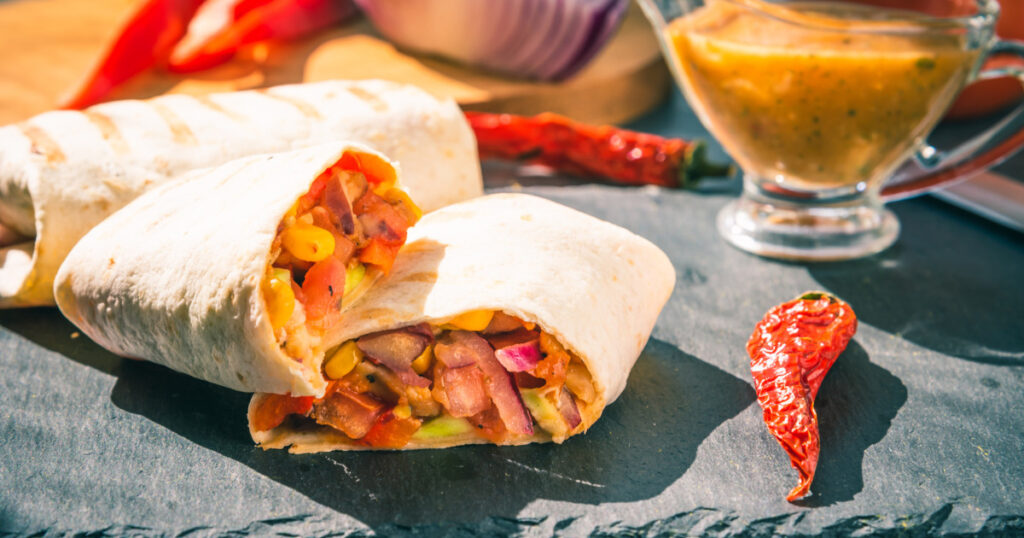 With a home-based cafe, you can tap into Pune's cuisine culture. With a focus on quality and convenience, provide wonderful handmade meals, snacks, or speciality cuisines. To attract clients and develop a profitable diner in Pune, use social media and internet channels.
Start Yoga Classes
Make the most of Pune's image as the "Yoga Capital of India" by launching yoga lessons. A variety of programmes and courses, cater to the wellness-conscious clientele. To attract yoga enthusiasts in Pune, provide a serene environment, recruit skilled instructors, and promote a healthy lifestyle. This is one of the best business ideas in Pune to consider.
Start Cooking Classes
Share your love of cooking by teaching hands-on classes in a variety of cuisines. Create a well-equipped kitchen, utilise high-quality products, and market your lessons to Pune's budding home cooks. Create a loyal customer base by providing personalised attention and exciting culinary events.
Bakery Business from Home
Start a home-based bakery in Pune that sells freshly baked items. To stand out, focus on quality ingredients, unusual flavours, and appealing presentation. Increase your consumer base through word-of-mouth and online orders, and collaborate with local cafes for further exposure.
Chikki Making Business
Pune's fondness for chikki gives a commercial opportunity. Provide a range of flavours and elegantly package your chikkis. To attract both residents and visitors in Pune, sell through local businesses, internet platforms, or culinary festivals.
Start Organic Farming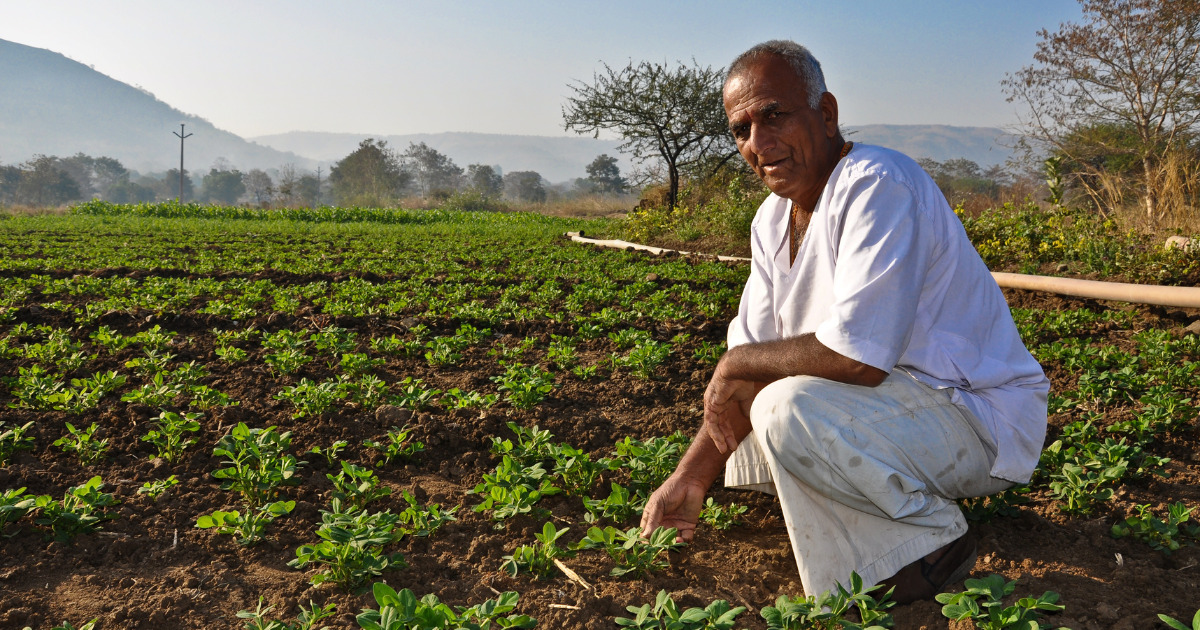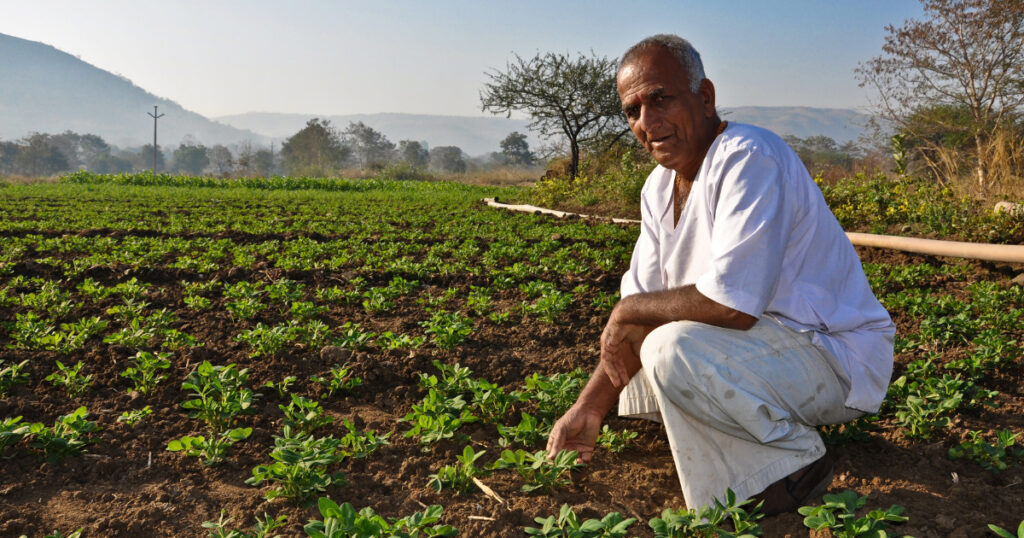 Profit from the rising interest in organic products in Pune. Grow a variety of organic fruits, veggies, or herbs and sell them at farmers' markets and online. To build a thriving organic farming business in Pune, promote eco-friendly practices and high-quality organic goods.
Conclusion
To summarise, Pune's bustling and diversified business scene provides a variety of chances for ambitious entrepreneurs. There is enormous potential to carve up a lucrative niche in Pune's market for culinary operations such as home-based restaurants, cooking lessons, and bakery companies, as well as wellness-focused endeavours like yoga classes and organic farming.
Furthermore, in a city recognised for its love of art and innovation, creative endeavours such as chikki-making, interior design, and digital marketing have the potential to develop. Entrepreneurs can develop and grow their enterprises in this buzzing metropolis by capitalising on Pune's distinctive traits, focusing on quality and customer happiness, and utilising the power of digital platforms.
Pune is a potential place for individuals because of its supporting ecosystem, eager consumer base, and flourishing economy. Hopefully, after reading this article, you are now aware of some amazing business ideas in Pune. We wish you luck for your business.
FAQs
What are some new business ideas in Pune?
Some business ideas in Pune include electric automobile rental, personalised fashion items, and alternative treatment clinics.
What are the best side business ideas in Pune?
For a lucrative side business in Pune, consider freelance writing, catering or tiffin services, or online coaching.
What are some good business ideas in Pune?
For profitable company chances in Pune, start an interior design firm, a personalised gift store, or a digital marketing agency.