Custom tote bags are a popular and practical choice for individuals and businesses in India because they are reusable and versatile. In the past, designing custom tote bags required physically going to a store or printing company and selecting materials and designs in person. However, with the rise of e-commerce and print-on-demand services, it is now possible to design custom tote bags online from the comfort of your own home. Read this article and find out the best practices and steps to design your custom tote bags online in India.
Table of Contents
History of Tote bags
Since ancient times it has been observed that men and women have carried different forms of textile pouches and satchels to carry their belongings around. Cloth has been a material which has been used by people since the dawn of time to create all sorts of useful bags. If we look at the word 'tote' the literal meaning is to carry and 'toting' means to carry stuff around. The modern custom tote bags are not very likely similar to those bags back in the day but they do get their origin from the OG cloth bags.
What are custom tote bags?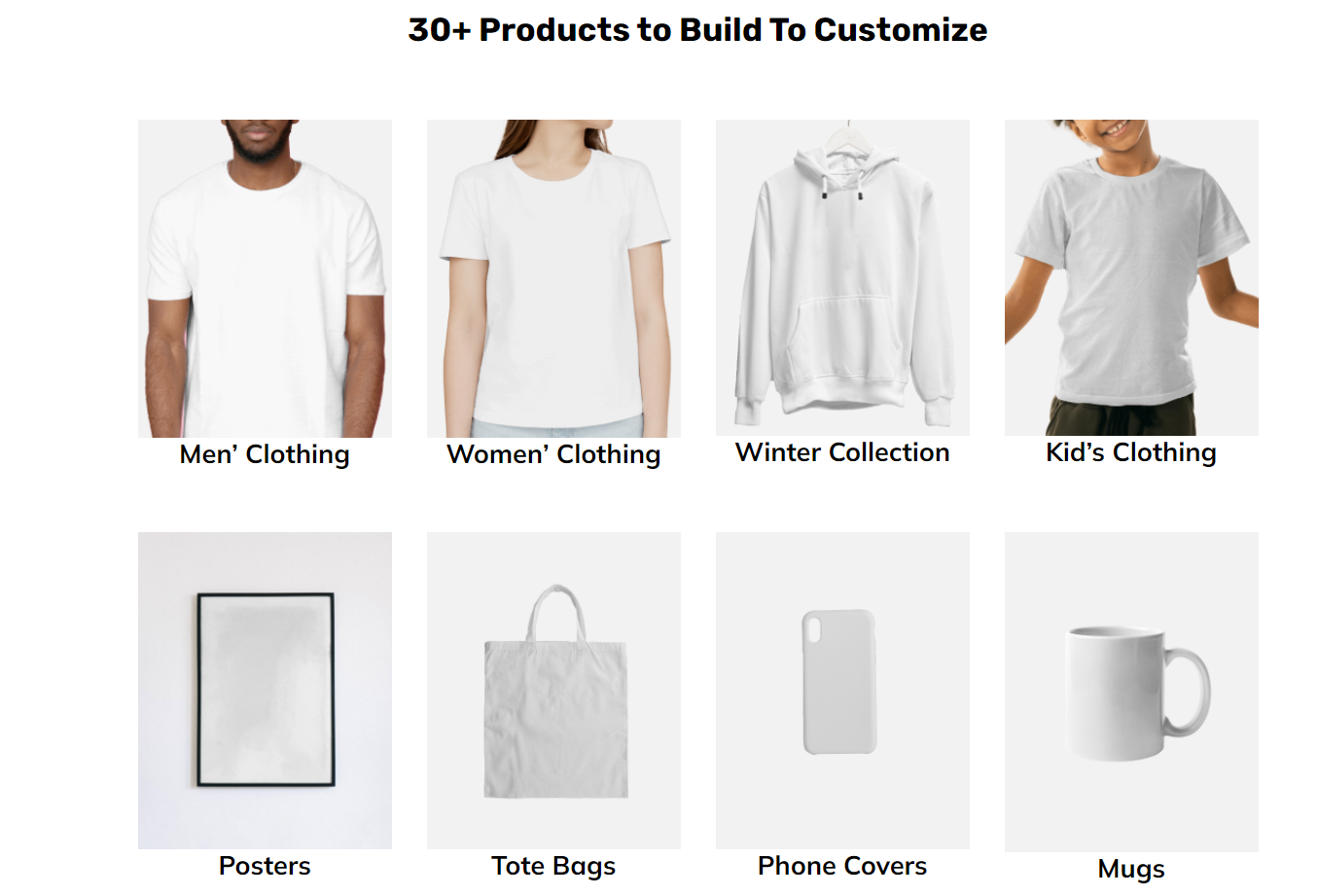 Tote bag is an accessory which is an example of trend, beauty and utilitarianism which is in rage now. In this fight against plastic tote bags have been the go-to alternative for shopping and other utilities. Many people also use a tote bag as fashionable as it is a symbol of feminine functionality which exceeds all the expectations of comfort and aesthetics.
In order to add their own element to the tote bag people mostly customize them, abiding by the popular phrase " You can dress the tote bag up". Your tote bag can be personalized according to you and you can personalize it with everything on your mind. It can go with any glam-fit outfit for an edgy look. You can have tote bags in any colour and style possible that suit you as your tote bag will be your symbol which is elegant, simple, useful and fun.
Importance of Custom Tote bags
Customizing a tote bag according to your needs has now become a necessary trend. Therefore it is now a need to match the tote bag you carry with the kinds of cloth you are wearing, the kind of work you are doing and the places you are going to. Customisation of tote bags is a big asset for the purpose of business promotions.
The ability of potential consumers to instantly recognize a brand is a crucial component of success, and many businesses invest enormous sums of money in marketing campaigns to achieve this goal. With their distinctive monogrammed designs, your custom logo tote bags are an affordable method to increase brand awareness as they are used and seen in the grocery store, the gym, and other places your customers take them.
The typical consumer of today is aware of and worried about how plastic garbage affects the environment. Many of them are seeking modest yet impactful ways they may change the world.
One of the best ways for everyone to contribute is by switching to reusable totes from single-use bags. By giving your customers totes, you encourage a greener way of living and improve the image of your company. Tote bags are not only a practical and environmentally friendly method to transport your groceries; they are also well-liked fashion pieces that people of all ages use and enjoy. This implies that people will demand your bags as long as they are fashionable.
You can also take a look at some unique tote bag ideas for your upcoming event.
Benefits of Custom Tote bags
There are many reasons to choose custom tote bags over plastic ones. Some of them are listed below:
Reusable: Tote bags can be reused, decreasing the need for single-use plastic bags.

Environment friendly: Reusable tote bags are environmentally friendly since they help decrease trash and safeguard the environment.

Versatile: Tote bags are versatile since they may be used for a variety of functions, including grocery shopping, transporting literature, and as a fashionable accent.

Customizable: Many tote bags may be personalised with your own design or phrase, allowing you to showcase your individual flair or advertise your brand.

Durable: Tote bags are typically composed of strong materials such as cotton or canvas, making them last longer than single-use plastic bags.

Convenient: Tote bags are an excellent choice for everyday use because they are easy to handle and accommodate many goods.

Cost efficient: Although initially, custom tote bags cost a little high in comparison to plastic bags, their durability and reusable feature make them quite cost-efficient in the long run.

Promotional product: Custom tote bags can be used as a welcome gift for new employees or as a present at any corporate event. You can add your business company logo or brand name in a subtle way and it will act as the best promotional gift you could ever think of.

Stylish: Custom tote bags can be personalized as per your dress. It can both be stylish and functional at the same time.

8 Steps to design your custom tote bags online in India

Since customizing the tote bags online has become easy by just following simple steps people are going towards it:
Visit Blinkstore:
Go to the Blinkstore and choose "Custom Tote Bags" from the menu list. This option could be found in the main menu or in a print-on-demand category dedicated to custom products.

Select Size and style:
Choose the size and style of the tote bag that you want to create. You must first decide on the size and style of the tote bag that you want to make. Typically, this will entail picking alternatives from an organized list or menu. The tote bag's size refers to its dimensions, while the style refers to its shape and design.

Select a material for your tote bag:
Blinkstore provides a variety of fabrics for your custom tote bag, including canvas, cotton, and polyester. Because each material has its own distinct features, you must decide which one is most suited to your requirements.

Choose the colour of your tote bag:
You must select the colour of your tote bag. You can select from a number of solid colours or a two-tone design. If you use the online design tool, you may be able to select from a variety of designs and textures.

Create your own tote bag design:This phase entails creating your own tote bag design. You can accomplish this by uploading a pre-designed image or by using the online design tool to create your own design. You may be able to add text, graphics, and other elements to your design using the design tool.

Examine your design and make any necessary adjustments:After you've applied your design to the tote bag, go over it again to ensure that everything appears the way you want it to. If you need to make any adjustments, you can do so now.

Checkout:
Once you're happy with your design, add the tote bag to your basket and check out: If you're satisfied with your design, add the tote bag to your shopping basket and continue to the checkout page.

Place your order by entering your delivery and payment information:
You must enter your shipping and payment details and place your order on the checkout page. After you finish this step, Blinkstore will begin processing your order and will print and mail your personalised tote bag to you within 7-10 business days.
FAQs
Where can I buy large custom tote bags in bulk?
You can order custom tote bags in bulk by simply visiting Blinkstore. They provide high-quality wholesale custom tote bags which can easily serve your purpose.
Can I order just one custom tote bag?
Blinkstore doesn't have restrictions on order quantity hence you can easily design and order one custom tote bag.
How can I design my custom tote bag?
You can simply visit Blinkstore and design your own custom tote bag as per your needs and get it delivered to you within 7 days.
What are the prices for custom tote bags?
The prices of custom tote bags totally vary in between 200 to 500 approx. depending upon the design and the materials you are using.
Conclusion
In conclusion, It's difficult to picture a period when personalized tote bags were fashionable since there are so many reasons to appreciate them. They provide companies with a platform to communicate their brand to the public, and they give customers a way to share their interests with the globe. They are also more cost-effective and ecologically friendly than plastic shopping bags and handbags and briefcases, respectively.
Consider using Blinkstore for all of your personalized tote bag requirements if you're seeking methods to promote your business' branding or mark an occasion. Our customized bags come in a ton of styles and sizes, and we can print almost anything on them! Contact us if you have questions regarding our items, prices, or shipping schedules.