Looking for unique hoodie design ideas that help your brand stand out? Check out these 35+ brilliant ideas that will keep you ahead of the game. There's something for everyone here, from simple text designs to detailed drawings. So get inspired and start creating your own unique hoodie today!
Table of Contents
Introduction
Hoodie design is a form of art. It allows you to show off your personality, style, and interests. It is also a method to stay ahead of the curve and stand out in a crowd. Custom hoodies are all the rage in today's trendy scene. They're a terrific way to show off your individual style and personality.
This post will take you to a selection of over 35 cool hoodie design ideas that defy convention and establish new standards for sartorial innovation. These designs, ranging from minimalist elegance to outrageous originality, not only upgrade your wardrobe but also let you to stand out in a crowd. Join us on a voyage into the world of personalised hoodies, where fashion meets personality, and see how these extraordinary pieces may become your ticket to establishing a lasting impression and declaring your distinct identity.
Hoodie design ideas for men and women
Here are some amazing hoodie design ideas for everyone who wishes to express themselves in a different way and stand out among the crowd. We have categorized them into different styles and expressions so that you can choose what fits you the best.
Graphic Styles
Vintage-Inspired Graphics
Vintage-inspired graphic hoodies that pay respect to classic aesthetics transport you back in time. These designs are influenced by bygone ages, with traditional motifs, faded textures, and nostalgic imagery. These hoodies capture the sense of the past while adding a touch of timeless flair to your wardrobe, with everything from old-school font to classic motifs.
Urban Graffiti Art
With urban graffiti art hoodies, you can embrace the bright spirit of the streets. These hoodie design ideas honour urban culture by including bold and expressive street art elements that make a statement. These hoodies bring the raw creativity of the cityscape to your wardrobe, offering an edgy and modern edge to your outfit, from colourful splatters to detailed spray-painted graphics.
Pop Culture Icons
With pop culture-inspired hoodie design ideas, you can show your love for the icons who have formed our cultural environment. These designs honour the individuals and events that have caught our hearts, from great artists and actors to memorable movie allusions and viral memes.
Whimsical Cartoon Characters
Hoodies with cartoon characters will provide a humorous touch to your clothing. These designs are whimsical and nostalgic, frequently featuring beloved characters from animation and comic books. Whether it's a childhood favourite or a new design, these hoodies bring a fun and attractive aspect to your look.
Bold Typography Statements
With bold typography statement hoodies, you can make your words count. The primary point of these designs is typography, which conveys powerful ideas, amusing slogans, or encouraging phrases. Whether it's a single word in a striking font or a thought-provoking phrase, these hoodies let you express your personality and beliefs boldly through your attire.
Artistic Expressions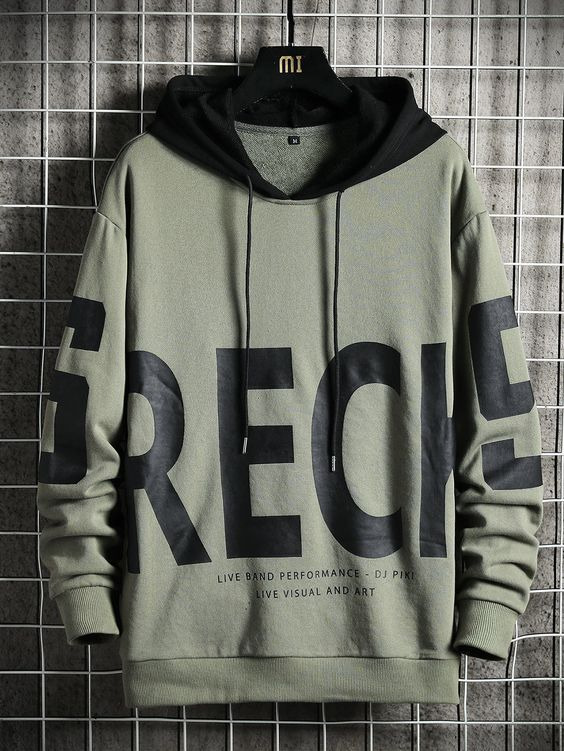 Abstract Geometric Patterns
Abstract geometric patterns combine intricate shapes, lines, and angles to create visually appealing compositions that transcend the commonplace. These hoodies embrace the art of complexity, with a symphony of shapes that exude modern sophistication.
Nature-Inspired Prints
With nature-inspired pattern hoodies, nature comes to life in surprising ways. These designs celebrate the beauty of the natural world by translating its forms, colors, and textures into abstract geometric patterns. From leafy designs to swirling ocean currents, these hoodies let you bring a piece of nature's charm with you everywhere you go while still maintaining a modern look.
Minimalist Monochrome
With minimalist monochromatic geometric hoodie designs, less is more. These hoodies are pared down to the essentials, with clean lines, simple shapes, and a limited colour palette. This understated elegance and versatility is created by the minimalistic style, making these hoodies suitable for both informal and more formal events.
Abstract Watercolor Splatters
Abstract watercolour splatter hoodie designs capture the fluidity of watercolour paintings. These patterns mix art's spontaneity with geometry's structure, resulting in a fascinating dance of colours and shapes. Each hoodie becomes a canvas for your creativity, allowing you to show off your appreciation for both abstract and organic forms.
Tribal and Ethnic Motifs
With tribal and ethnic motif hoodie design ideas, you can travel the world via your clothes. These designs are inspired by indigenous civilizations, and they translate old patterns and symbols into modern expressions of style. These hoodies become a tribute to the global language of art and mathematics by fusing the richness of legacy with current design.
Tech and Futurism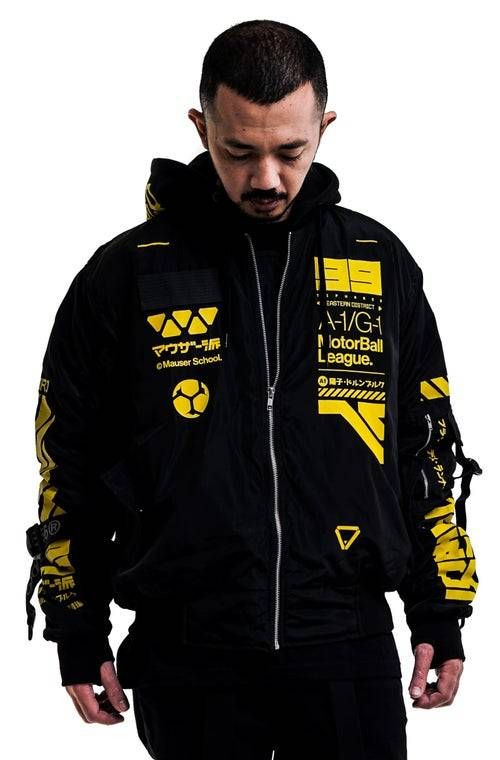 Futuristic Tech Motifs
With urban graffiti art hoodie design ideas, you can embrace the bright spirit of the streets. These designs honour urban culture by including bold and expressive street art elements that make a statement. These hoodies bring the raw creativity of the cityscape to your wardrobe, offering an edgy and modern edge to your outfit, from colourful splatters to detailed spray-painted graphics.
Retro Neon Accents
With pop culture-inspired hoodies, you can show your love for the icons who have formed our cultural environment. These designs honour the individuals and events that have caught our hearts, from great artists and actors to memorable movie allusions and viral memes.
Metallic Foil Embellishments
Metallic foil adorned hoodie designs exude sophistication, adding a touch of luxury to your outfit. These hoodies have metallic highlights and shimmering motifs, creating an eye-catching interplay of light and shadow. The reflecting surfaces make the hoodie into a wearable work of art, changing you into a modern elegance beacon.
Optical Illusion Effects
With optical illusion effect hoodies, you may challenge perceptions and captivate gazes. These designs generate visual tricks that evoke a sense of mystery by experimenting with geometric patterns, shapes, and colour contrasts. These hoodies lend a mysterious flair to your look, attracting curious glances and igniting dialogues.
Celestial and Space Themes
Capture the vastness of the universe with celestial and space-themed hoodies that delve into the universe's wonders. These designs feature planets, stars, galaxies, and cosmic phenomena, giving you the opportunity to wear the beauty and awe of space. These hoodies provide a cosmic connection to the boundless possibilities of the future, whether you're a stargazer or a dreamer.
Nostalgia and Retro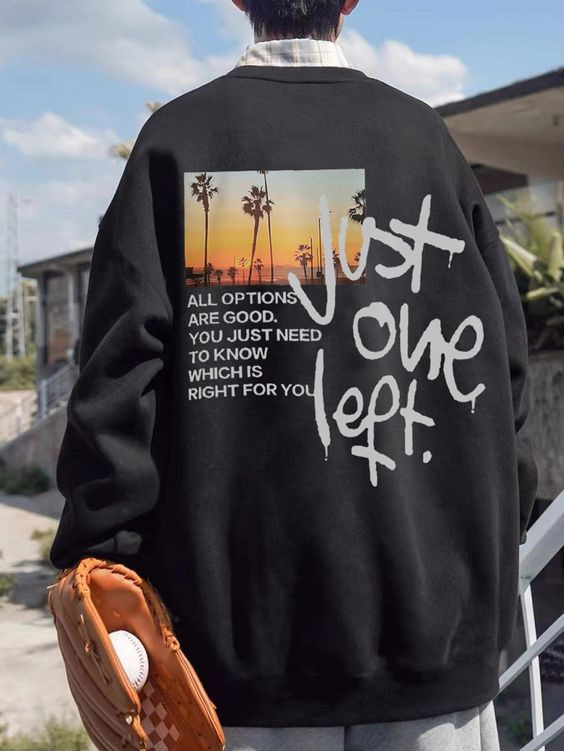 Vintage Travel Posters
Vintage travel poster-inspired hoodies will reawaken your sense of exploration. These designs evoke the charm of vintage travel commercials, with breathtaking landscapes, renowned locations, and a dash of wanderlust.
Retro Pixel Art
Explore the pixelated marvels of retro pixel art sweatshirts. With blocky graphics and colourful, limited colour palettes, these designs harken back to the early days of digital gaming. These sweatshirts pay humorous and artistic homage to the early days of electronic entertainment, channelling nostalgia for gaming heroes of yesteryear.
Classic Band Logos
Rock out in style with iconic band logo hoodies that show off your musical choices and love of classic tunes. These designs contain classic logos from legendary bands, allowing you to proudly display your love of rock 'n' roll history. These hoodies express your musical personality by bridging the gap between old sounds and modern fashion.
Retro Video Game References
Upgrade your wardrobe with retro video game reference hoodies that pay homage to the golden age of gaming. These designs appeal with gamers and enthusiasts alike, with tributes to historical systems and memorable in-game words. You may wear your virtual travels and the adrenaline of the arcade era with these sweatshirts.
Steampunk Aesthetics
With steampunk style sweatshirts, you can add a touch of Victorian-era charm and industrial inventiveness to your wardrobe. These designs combine the past with the future, with gears, cogs, and detailed detailing evoking the retro-futuristic steampunk genre. These hoodies welcome you to a world where classic elegance meets inventive engineering.
Cultural Fusion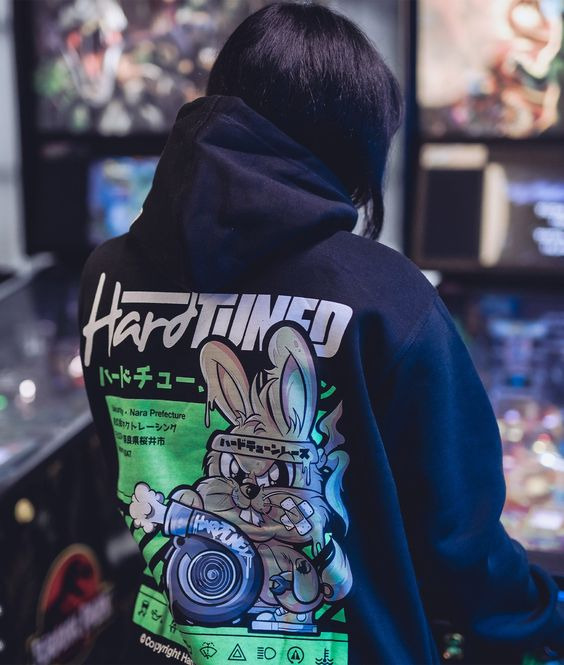 Camouflage Remix
Camouflage remix hoodies reimagine the classic camouflage design with a fusion touch. These designs combine aspects from several cultures, flawlessly combining shapes, colours, and themes. Each hoodie becomes a canvas of cultural diversity, representing the oneness found amid various patterns.
Architectural Elements
Wear architectural components sweatshirts inspired by prominent buildings and structures to capture the grandeur of architecture. These designs embody the essence of architectural diversity, from ancient glories to modern marvels. These sweatshirts become homage to human ingenuity and the power of common achievements in unifying cultures.
Cultural Symbol Mashups
Celebrate the global tapestry of symbolism with sweatshirts that combine emblems, icons, and themes from several traditions. These designs tell a visual story of cultural peace by demonstrating how various symbols can coexist to develop a new and beautiful language of oneness.
Surreal Dreamscapes
Surreal dreamscapes sweatshirts that blend cultural components into fantasy landscapes will transport you to another world. These designs experiment with realism and fantasy, fusing symbols, places, and creatures from several civilizations to create compelling visual narratives that cross borders.
Symbolic Logo Combinations
Make cultural connections with symbolic logo combo sweatshirts that combine logos and insignias from many origins. These designs demonstrate the strength of unity by intertwining recognisable symbols, suggesting that civilizations can come together to create even when they are distinct.
Whimsical and Playful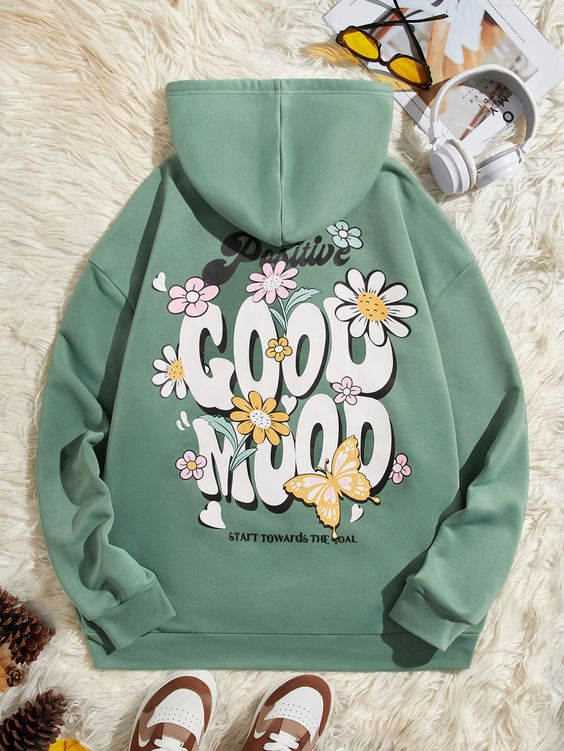 Whimsical Fairytale Imagery
With charming fairytale motif hoodies, you may go to fantastic regions. These designs, which feature castles, mystical creatures, and dreamy landscapes, evoke the romance of fairytales. With these sweatshirts, you can bring the wonder of stories to life, allowing a feeling of wonder and adventure into your style.
Whimsical Animal Portraits
With colourful animal portrait sweatshirts, you may embrace the enchantment of the animal realm. These designs feature lovely and unique animal renderings, filling your clothing with a sense of cuteness and humour. These hoodies celebrate the link that exists between humans and the wildlife that inhabit our earth.
Doodle and Sketch Motifs
Doodle and sketch theme hoodies embody the fluidity of freehand sketching, so channel your inner artist. These patterns include whimsical sketches, scribbles, and amusing doodles that bring an artistic touch to your attire. Each sweatshirt is transformed into a canvas for creative creativity, demonstrating the delight of unrestricted painting.
Cartoonish Pop Art
With cartoonish pop art hoodies, you can transform yourself into a walking work of art. These designs are inspired by the lively world of pop art, and they feature bright colours, exaggerated forms, and dynamic imagery. These hoodies exude vitality and vibrancy, making them a standout accent to any outfit.
Quirky Emoji Patterns
With unique emoji pattern sweatshirts that feature popular digital emotions, you can express yourself via fashion. These designs bring emojis to life, providing a fun and contemporary approach on communication. Whether you're feeling happy, cheeky, or stylish, these hoodies let you express yourself through your attire.
Nature and Flora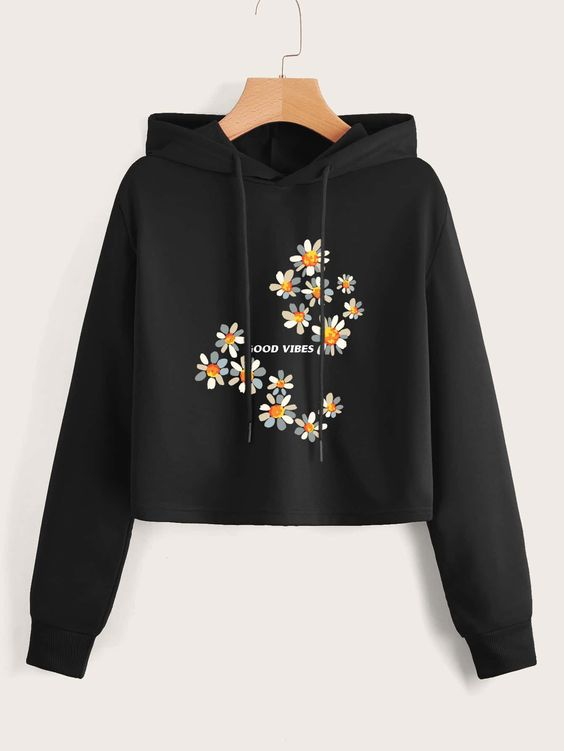 Botanical Floral Prints
Dress elegantly with botanical floral pattern hoodies that emphasise the delicate beauty of flowers and plants. These patterns capture the exquisite details and brilliant colours of nature's most beautiful creations, letting you to take a piece of the outdoors with you wherever you go.
Animal Camouflage Patterns
Animal camouflage pattern hoodies that pay homage to the art of survival in nature can help you blend in. These designs are inspired by the patterns and textures seen in animals' natural environments, paying homage to the beauty of adaptability and camouflage.
Enchanted Forest Scenes
Hoodies with beautiful forest scenes will transport you to another world. These designs transport you to a fantasy realm where towering trees, mythical creatures, and ethereal lighting coexist in enchanting harmony. Each hoodie transforms into a portal to a fantastic woodland adventure.
Oceanic Wildlife Motifs
Dive into the ocean's depths with aquatic animal motif hoodies that capture the enigmas of undersea life. These designs showcase marine creatures, coral reefs, and aquatic landscapes, bringing the tranquil allure of the ocean to your wardrobe while also reminding us of the valuable ecosystems beneath the seas.
Celestial Night Sky Illustrations
With celestial night sky artwork sweatshirts that exhibit the splendour of the cosmos, you may gaze at the stars. These designs convey the awe of glittering stars, faraway galaxies, and cosmic occurrences, allowing you to wear the universe's grandeur on your sleeve. Each hoodie serves as a reminder of the grandeur and enigma of space.
How Blinkstore Can Help?
Blinkstore is one of the leading print-on-demand platforms in India that can assist you to start your own hoodie business in your desired way. With Blinkstore, not only can you make custom t-shirts, but you can also make hoodies, sweatshirts, mugs, posters, and other items. Blinkstore can assist you in the following ways:
Create custom t-shirts: Blinkstore allows you to design your own bespoke t-shirts. You may customise your t-shirt by selecting from a range of styles and colours, as well as adding your own text, photographs, and logos.
Premium Quality: Blinkstore prints your designs on high-quality goods, so you can be confident that your t-shirts will look beautiful and last a long time.
Fulfil orders swiftly and efficiently: Because Blinkstore fulfils orders fast and efficiently, you can be confident that your customers will receive their t-shirts on time.
Provide outstanding customer service: Blinkstore delivers exceptional customer service, so you can be confident that you will receive assistance if you have any queries or problems.
Create Custom T-shirts with Blinkstore
Are you ready to turn your creative ideas into a profitable business? You can use Blinkstore, a popular print-on-demand site, to bring your hoodie design ideas to reality without making a large investment. Here is a step-by-step guide:
Step 1: Create Your Own Free T-Shirt Store
It's simple to get started! Sign in with your Google account and establish a new store with a unique name that will act as your subdomain at the seller.blinkstore.in. There's no need to be concerned about passwords!
Step 2: Create Your Own T-Shirt Online
Once your store is up and running, it's time to let your imagination run wild. Click "Add/Edit New Product" and then select a t-shirt to work on. You can effortlessly submit your designs from Canva or Photoshop to Blinkstore's user-friendly t-shirt editor. Personalise your T-shirt by deciding on a design and a colour. Set your target profit margin and add a catchy title and compelling description. Blinkstore handles printing and shipping, and the cost of postage is included in the base price.
Step 3: Begin Selling and Making Money
When your t-shirt designs are complete, put them up for sale in your store. It's now time to start marketing your t-shirt business online and making money from sales. As your business grows, you can even expand to offer additional products on Blinkstore's storefront, all for free!
Mockey: Bringing Your Designs to Life
To get a clear picture of how your designs will look in real-life scenarios, use Mockey – an AI-Powered platform that generates high-definition mockups for free. With Mockey's help, you can showcase your t-shirts and other products in professional, eye-catching mockups, making your online store even more appealing to potential buyers.
FAQs
Where can I get a custom hoodie in India?
You can visit Blinkstore to get a custom hoodie designed and delivered to you at affordable rates.
What are some trending hoodie design ideas?
Here are the most popular trending hoodie design ideas:
1. Vintage-Inspired Graphics
2. Urban Graffiti Art
3. Pop Culture Icons
4. Whimsical Cartoon Characters
5. Bold Typography Statements
What are the best school hoodie design ideas?
Here are the best hoodie design ideas that suits the best for the schools:
1. Whimsical Fairytale Imagery
2. Whimsical Animal Portraits
3. Doodle and Sketch Motifs
4. Cartoonish Pop Art
5. Quirky Emoji Patterns
What are the perfect hoodie design ideas for girls?
Here are some perfect hoodie design ideas for girls:
1. Botanical Floral Prints
2. Animal Camouflage Patterns
3. Enchanted Forest Scenes
4. Oceanic Wildlife Motifs
5. Celestial Night Sky Illustrations
Conclusion
Hoodie designs have evolved into vehicles of self-expression and innovation in the world of fashion. This collection features a wide range of choices, from abstract designs to nostalgic motifs, with each hoodie serving as its own canvas. Designs cross cultural boundaries, explore futuristic visions, and represent fanciful fantasies. These designs are more than just trends; they are statements that transcend beyond the surface of fashion. When selecting a hoodie, keep in mind that you are choosing to be a part of fashion's ongoing narrative. Your hoodie becomes a work of art, culture, and the future, indelible in fashion history.