A hoodie is a comfortable and stylish wardrobe staple, but finding the right size can be a challenge. Whether you're looking for a snug fit or a more relaxed look, our hoodie size chart is here to help. With easy-to-use measurements and helpful tips, you'll be able to find the perfect hoodie for you in no time. Say goodbye to ill-fitting hoodies and hello to the perfect fit and style.
Table of Contents
Understanding Your Measurements
It's critical to know your measurements before using a hoodie size chart. Make a note of the measurements for your chest, waist, and hips. These measurements will be used to determine the appropriate size hoodie for you.
Types of Hoodies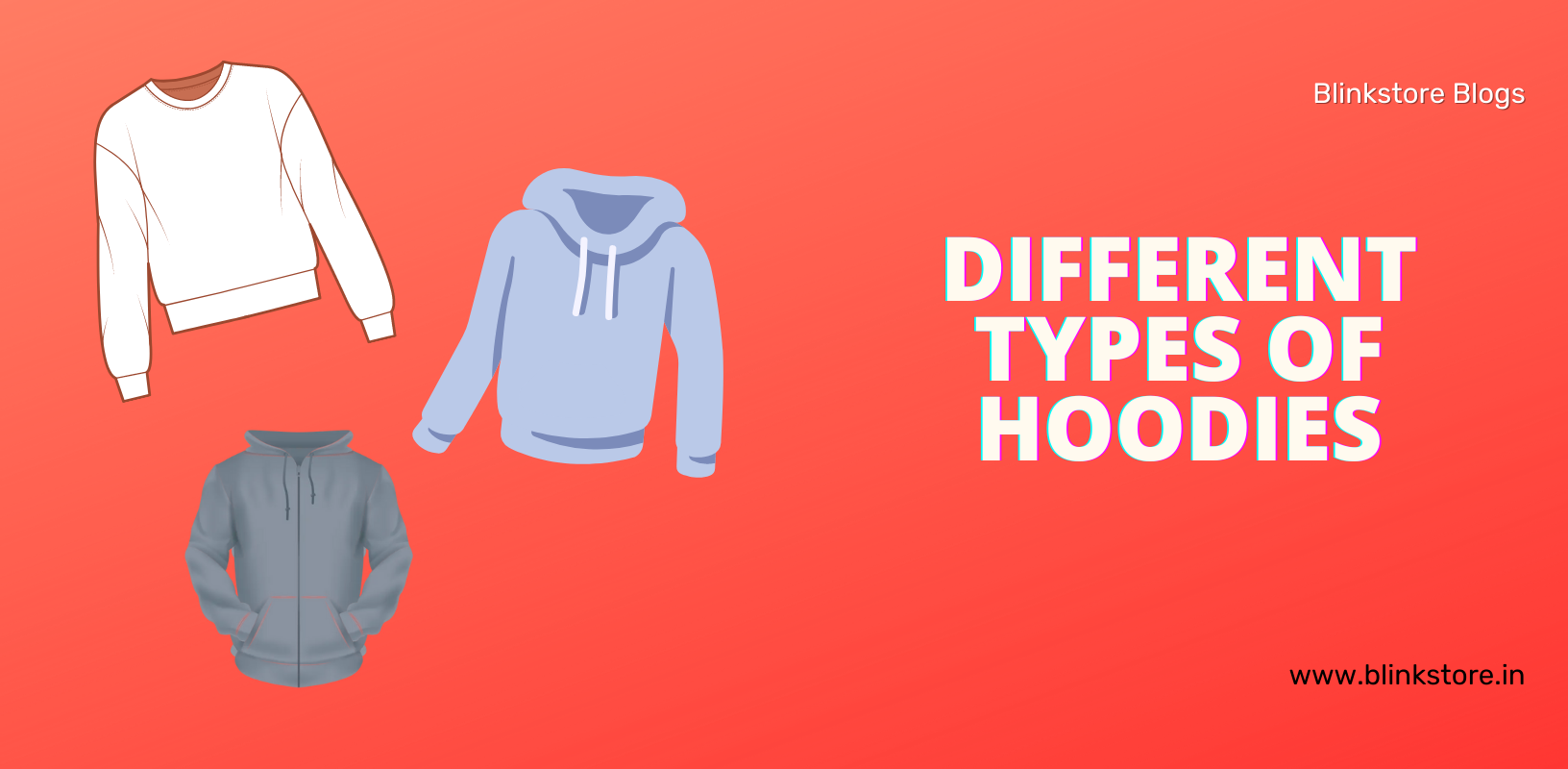 There are different types of hoodies available today in the market. However, each of them follows a standard hoodie size chart while making the products. Here are some of the different types of hoodies available in the moment:
Unisex Pullover Hoodies: The most traditional form of a hoodie, the hood and body are one piece and slip over the head.
Zip-Up Hoodies: As the name implies, these hoodies have a zipper down the front that makes them simpler to put on and take off.
Oversized Hoodies: These hoodies offer a loose and baggy fit that is ideal for lounging or layering.
Crop Hoodies: These hoodies are shorter in length, ending above the waist, giving them a trendy and stylish appearance.
Heavyweight hoodies: Heavyweight hoodies are constructed of thicker cloth and are ideal for chilly weather.
Lightweight Hoodies: These hoodies are made of a lightweight material, making them great for layering or wearing in milder conditions.
Hooded Sweatshirts: These are a cross between a sweatshirt and a hoodie, with the comfort of a sweatshirt and the added warmth of a hood.
Graphic hoodies: Graphic hoodies have printed designs that range from basic logos to intricate images.
Plain Hoodies: These hoodies have a simple, solid-colored style that is ideal for people who like a more minimalist appearance.
Hooded Jackets: These hoodies have a more structured and robust outer layer, making them appropriate for outdoor activities.
How to Use the Hoodie Size Chart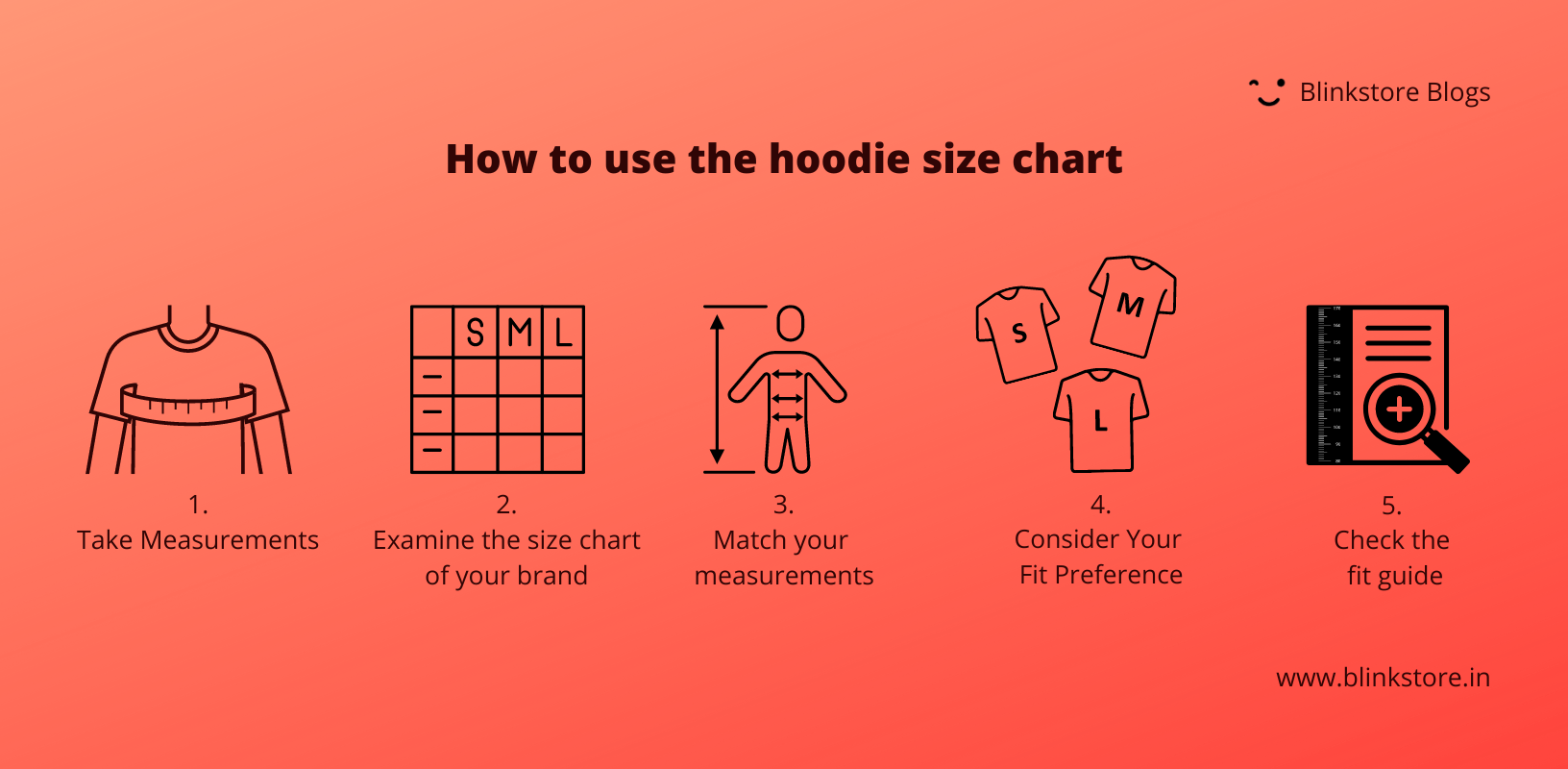 A hoodie size chart is a simple technique that can assist you in finding the correct fit. Here are the actions to take:
Measure Yourself: Using a tape measure, take measures of your chest, waist, and hips. This will help you choose what size hoodie you require.
Examine the Hoodie Size Chart: Examine the hoodie size chart of the brand you want to buy from. The chart should show many size alternatives in inches or millimetres.
Compare Your Dimensions: Match your measurements to the hoodie size chart you're interested in. Choose the size that best fits your measurements.
Consider Your Fit Preference: Hoodies are available in three different fits: standard, loose, and snug. Consider how you want your hoodie to fit and select the appropriate size.
Check the Fit Guide: Many companies include particular fit recommendations that might assist you in determining your perfect size. However, if you are unable to get any fit guide for the particular brand of your choice, you can consider our standard hoodie size chart given below for reference.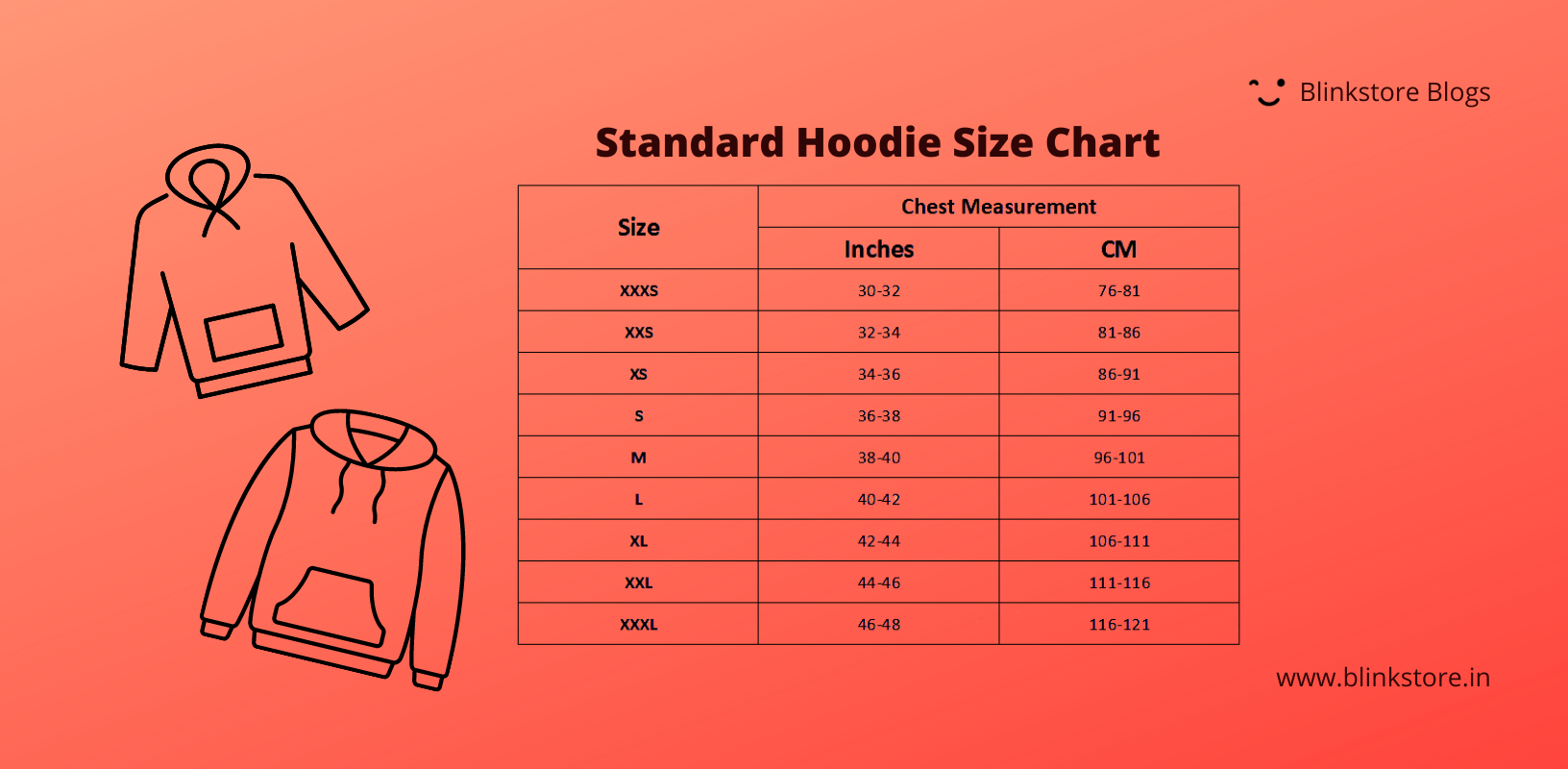 Hoodie materials
There are various materials used to make different types of hoodies. Here are some of the most widely used materials :
Cotton: Cotton is a soft, breathable, and long-lasting fabric that is widely used in hoodies. It is available in a range of weights and can provide a snug to loose fit.
Polyester: Polyester is a lightweight, quick-drying synthetic material. It is frequently utilised in hoodies made for sports or active wear.
Blends: Many hoodies are manufactured from a combination of fabrics, such as cotton and polyester. Blends combine the softness and breathability of cotton with the toughness and quick-drying characteristics of polyester to provide the best of both worlds.
Fleece: Fleece is a soft and warm fabric that is typically used in hoodies. It comes in a variety of weights and can provide a pleasant and snug fit.
Synthetics: Hoodies are also made from a variety of synthetic fabrics, including nylon, spandex, and rayon. These fabrics are lightweight and flexible, making them suitable for a comfortable fit.
Factors Affecting Hoodie Fit
A hoodie's fit can be affected by a number of things. Some of the most common are as follows:
Cloth Material: The hoodie's fit might be affected by the material chosen. Heavyweight and lightweight textiles will fit differently.
Brand's Hoodie Size Chart: When buying a hoodie, it's crucial to study the size charts of the companies you're considering.
Style: Hoodies are available in a variety of styles, including pullover, zip-up, large, crop, and so on. Because each style may fit differently, it's critical to think about the style you desire before purchase.
Washing & Caring: How a hoodie is washed and cared for can have an impact on its fit. Materials might shrink or stretch over time, so it's critical to follow the brand's care guidelines.
Personal preference: Finally, the fit of a hoodie is affected by personal preference. Some individuals like it snug, while others want it slack. When purchasing a hoodie, keep your ideal fit in mind.
Also Read: 12 Best Print On Demand Sites For Artists (2023)
Additional tips for finding the perfect hoodies for you
Visit a physical store and try: If possible, try on different hoodies at a store to get a sense of their fit and comfort.
Read Reviews: Look for feedback from other customers who have purchased the hoodie you want. They can provide useful information on the product's fit, comfort, and quality.
Check the Sizing Guide: Many manufacturers have their own sizing guides, which can provide useful information on how the hoodie will fit.
Consider the Situation: Take into account where and when you'll be wearing the hoodie. Will you use it for casual events, physical activity, or warmth? The circumstance will determine the hoodie you wear.
Pay Attention to Details: Consider the size and style of the hood, the length of the sleeves and body, and the presence of pockets. These elements can have an impact on the hoodie's fit and comfort.
Keep It Simple: When selecting a hoodie, choose neutral hues such as black, grey, or navy because they are adaptable and can be easily combined with other pieces in your collection.
FAQs
How do I know my hoodie size?
You can determine your hoodie size by using the hoodie size chart and measuring yourself, or by trying on different sizes in a store.
What size is XL in hoodies?
The size XL in hoodies can vary between brands, but generally XL refers to a size that accommodates a chest size of 44-46 inches
How big is a size large hoodie?
"A size large hoodie can accommodate a chest size of 42-44 inches, but it can vary between brands.
What size is 14 16 in hoodies?
The size 14-16 in hoodies may refer to a women's plus size, which can vary between brands. It's best to refer to a specific brand's size chart to determine the exact measurements for a size 14-16 hoodie.
Conclusion
In conclusion, choosing the correct hoodie that fits you well can be difficult, but with the right information and tools, it can be a piece of cake. A hoodie size chart is a vital tool for understanding your measurements and finding the correct sweatshirt for you. You can choose a hoodie that gives both comfort and style by taking into account elements such as material, style, brand, and personal choice. Furthermore, by putting on the sweatshirt, reading reviews, and paying attention to details, you may be confident in your decision and enjoy your new hoodie for years to come. This article and the hoodie size chart will surely help you find the perfect hoodie for yourself !