The Indian textile industry is one of the world's oldest and largest, with a long history from ancient times. For decades, India has been recognised for producing textiles and remains a prominent player in the global textile industry. Today, we will look at some of India's most profitable textile business ideas. Excited? Let's begin.
Table Of Contents
Indian Textile Industry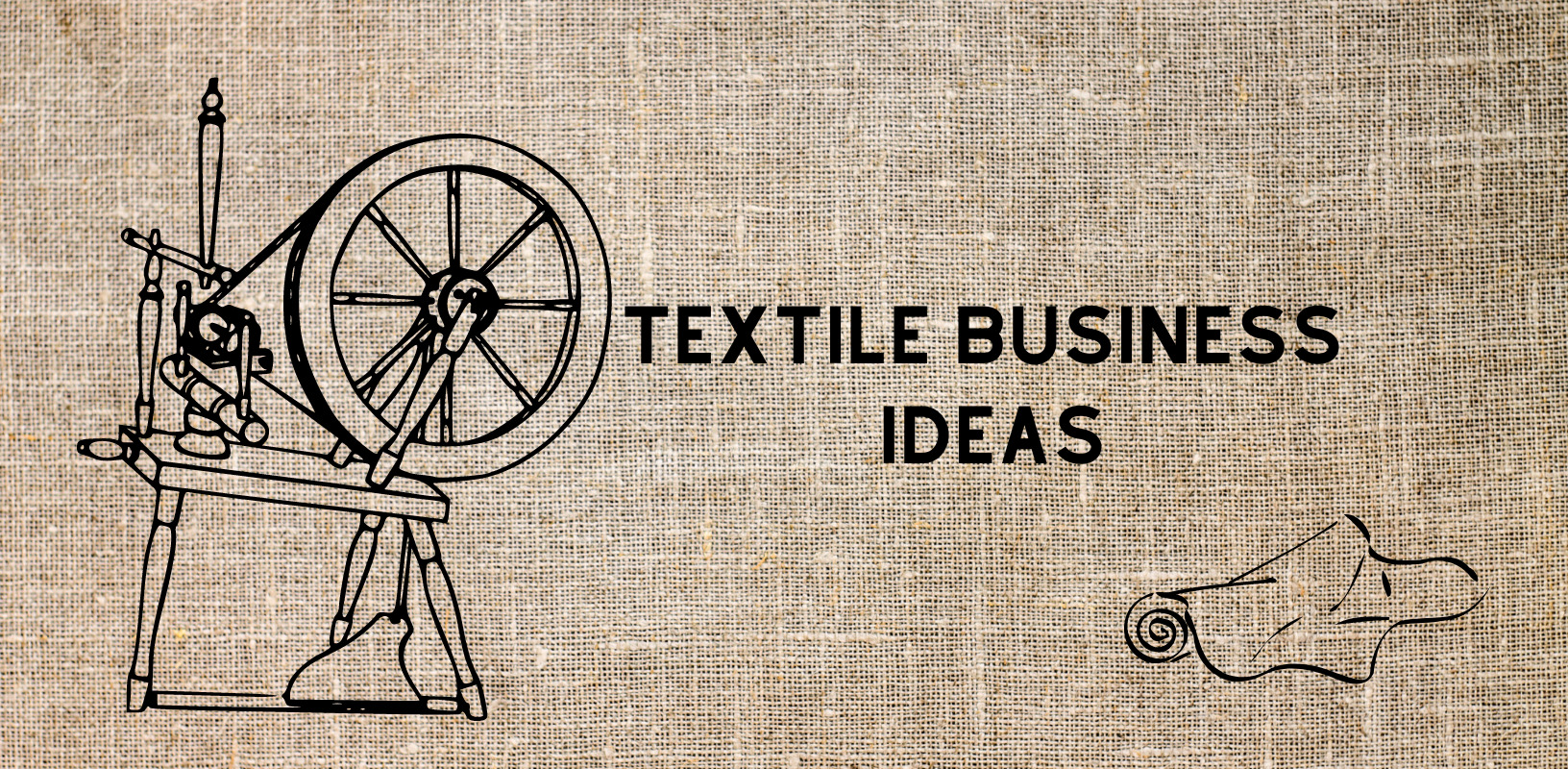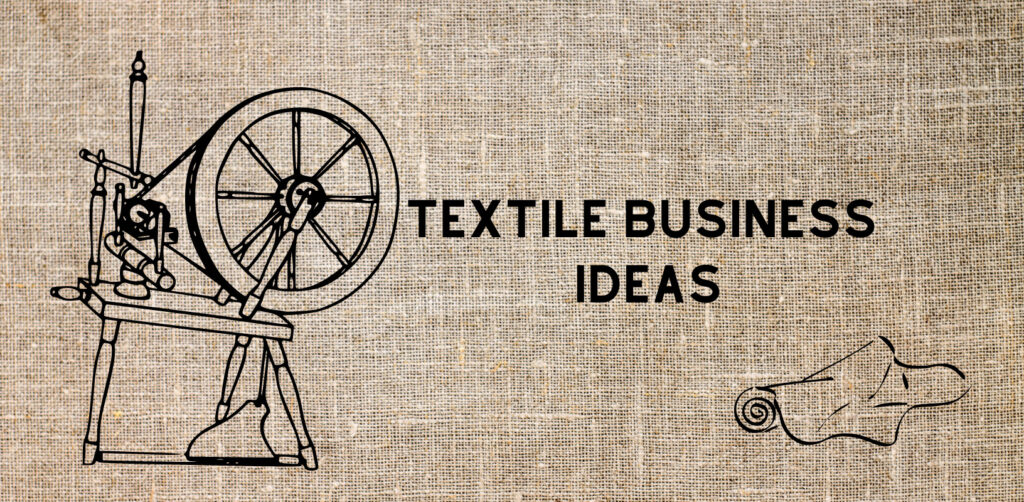 India's textile industry is one of the country's oldest, dating back several centuries. This sector contributes significantly to the country's economy, accounting for around 2% of GDP and employing over 45 million people, making it the country's second-largest employer after agriculture. Even now, with roughly 13% of total exports, the textile sector is one of India's most important contributors to exports.
It is the world's top exporter of cotton and jute, with silk and handwoven textiles ranking second. It excels across the whole value chain, from fibre to yarn to fabric to clothes. This post will cover some of the best and most effective textile business ideas in 2023.
Benefits of Textile Home Business in India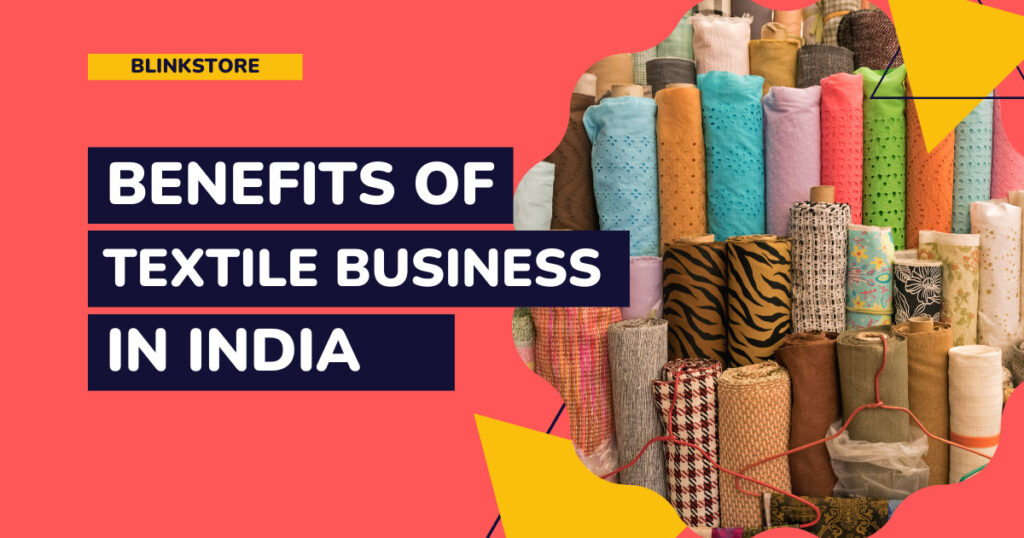 Before we begin, we must know what benefits we get from these Textile business ideas. So here they are:
1. Low start-up expenses
One of the primary benefits of establishing a textile home business in India is the cheap start-up costs. You may start small and progressively scale up your firm as it expands.
2. High demand
India's textile industry is booming, and textiles and apparel are in great demand. You may capitalise on this need by launching a home-based textile business.
3. Consistent Revenue
It is a full-time chance to build the business while also generating consistent revenue in the textile industry.
4. High return
The lowest investment yields larger and more profitable company returns It also provides the flexibility to manage both work and home easily.
5. Support local artisans
You may assist local craftsmen and encourage traditional textile crafts by beginning a textile home business in India. This can aid in the preservation of India's rich textile legacy.
Best Process To Start A Textile Business In India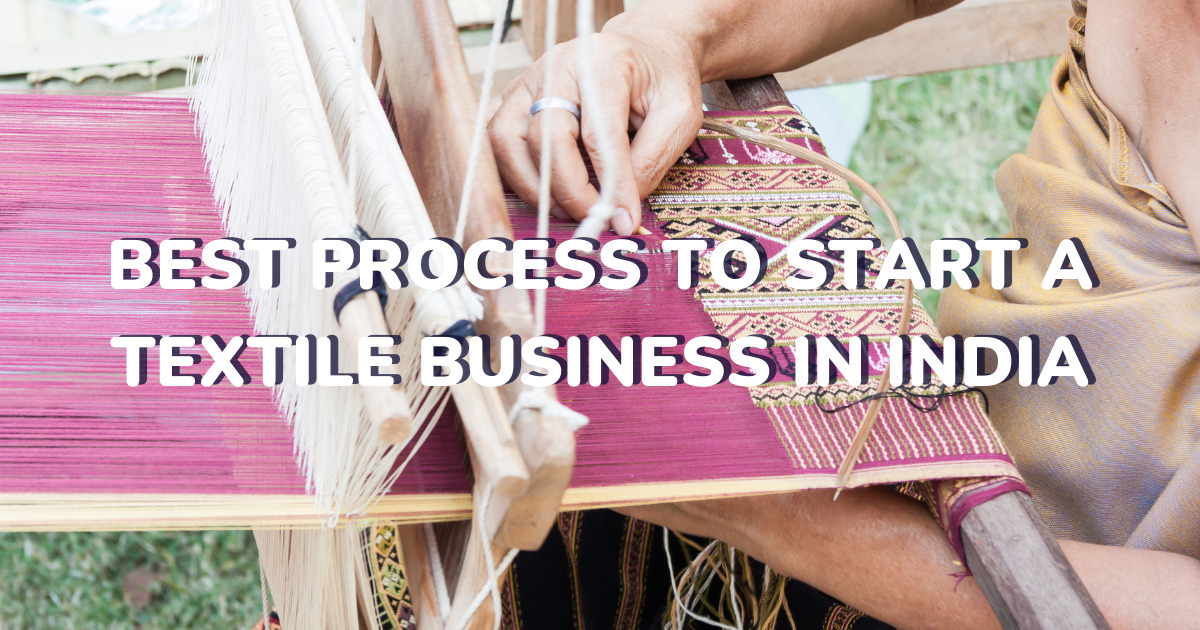 If you want to start your own textile business, then you need to follow these steps:
Do market research
When launching a textile business, it's critical to undertake market research to identify the demand for your products and services, the market competition, and your rivals' pricing methods.
Determine the market gap
Investigate and determine the market gap for a certain type of textile product.
Make a business plan
Create a thorough business plan that includes your target market, competitors, financing needs, and marketing tactics.
Register the company
Depending on your preferences, register the firm as a single proprietorship, partnership, limited liability partnership, or private limited company.
Get the following licences and permits
Acquire licences necessary by the textile business, such as Udyog Aadhar, GST registration, and others.
Create a supply chain
Connect with raw material suppliers, manufacturers, and distributors. Make sure there is a good connection between them so that your business can run smoothly.
Choose a location and Establish
Select an appropriate site for the firm, taking accessibility, affordability, and closeness to suppliers into mind. Establish the production unit with the appropriate machinery, equipment, and labour.
Promote the company
Create a marketing plan for reaching out to your target audience and promoting your items.
20 Profitable Textile Business Ideas in 2023
Here are some of the most profitable textile business ideas that you might find useful in 2023.
1. Surgical Cotton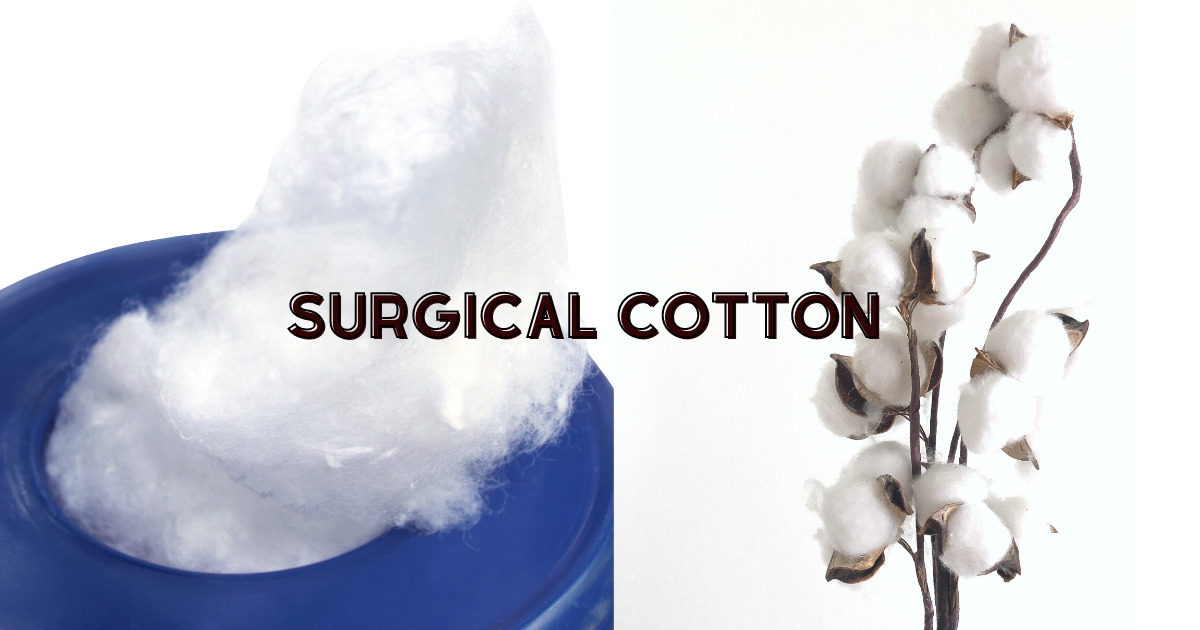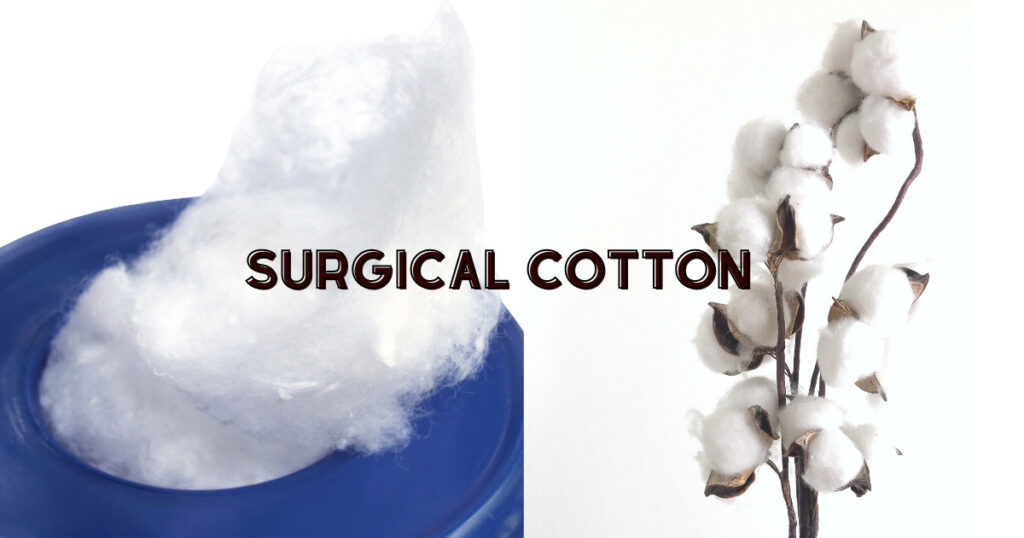 Absorbent cotton, often known as surgical cotton, is used at all levels of society, from the medical to the corporate to the personal. The surgical cotton industry entails the manufacturing of high-quality cotton that has been treated and cleansed to assure its appropriateness for medical application. Cleaning, carding, and spinning are all phases in the manufacturing of surgical cotton. The finished product is subsequently sanitised to eliminate any potentially hazardous germs. It is used not only as a dressing material, but also as padding for clothing, comforters, and other things.
2. Cotton Casuals
Cotton and jeans-based things are growing more popular than synthetic fibre-based ones over the world. Cotton casuals are a form of apparel manufactured from soft, lightweight, and breathable cotton fabric. Cotton casuals is a firm that designs, manufactures, and sells a wide range of apparel products such as shirts, slacks, dresses, and skirts. Cotton casuals are popular across all ages and are perfect for everyday wear. To keep ahead of the competition in the cotton casuals industry, firms must differentiate themselves by offering distinctive designs and high-quality materials.
3. Raw Jute Ropes and Bags
Raw jute ropes and bags are environmentally benign and long-lasting alternatives to synthetic materials. The raw jute ropes and bags industry produces jute fibres, which are subsequently spun into ropes and weaved into bags. Jute ropes and bags are long-lasting and have a lower environmental effect than plastic or synthetic materials. Jute fibre is used to make hessian, sacking cloths, bags, ropes, cords, handicrafts, and different fabrics. Jute bags are typically used to store and transport bulk goods such as cement, fertiliser, sugar, agricultural supplies, and other similar items. Jute products are in high demand, and new enterprises will thrive.
4. Undergarment Business
The undergarment market is the fastest expanding across all income levels, and premium shops have sprouted up everywhere. Undergarments are an important aspect of everyday clothing and are created from a range of materials such as cotton, silk, and synthetic fibres. Nothing ruins a look faster than ill-fitting and uncomfortable underwear. As a result, innerwear is not only stylish but also comfortable and functional. The undergarment industry includes the design, manufacture, and sale of a wide range of undergarments for men and women, such as bras, panties, boxers, briefs, and undershirts. To keep ahead of the competition in the undergarment sector, firms must differentiate themselves by producing comfortable and trendy designs.
5. Leather Garments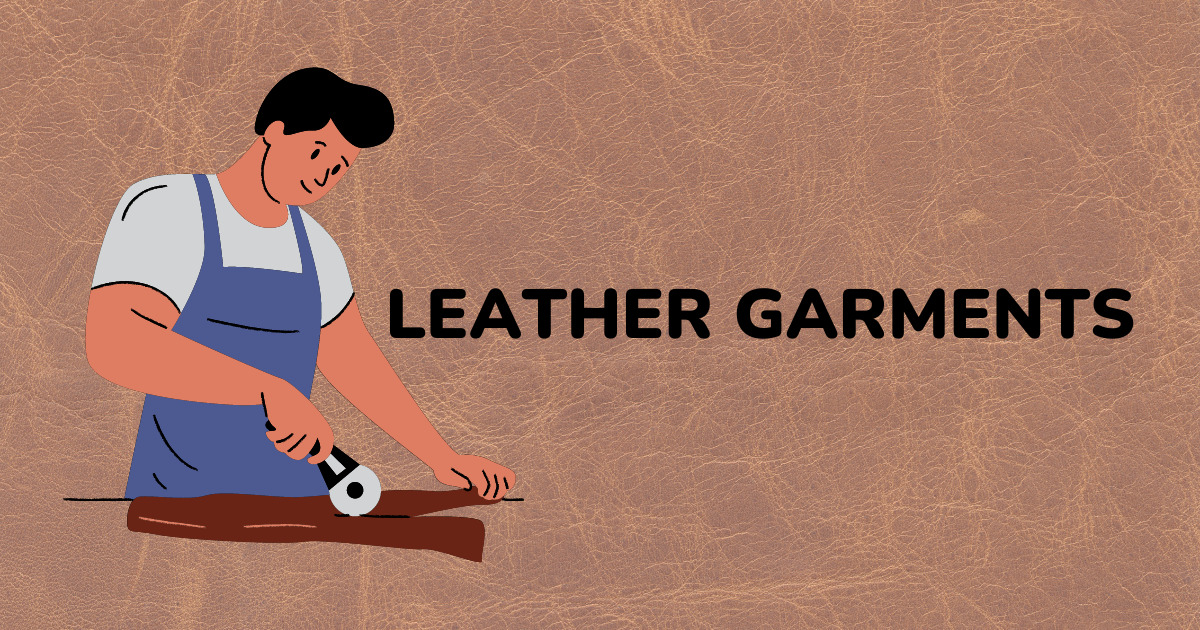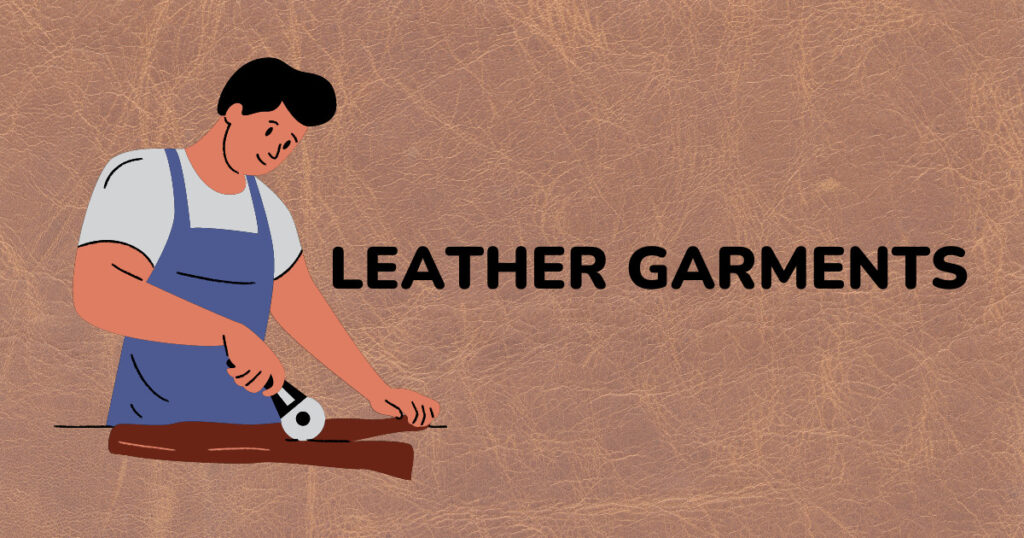 India produces a substantial amount of leather for clothing. The leather garment industry includes the design, manufacture, and selling of a wide range of leather apparel products such as jackets, pants, skirts, and accessories. It's used in a variety of products, including footwear, gloves, purses, and clothes. The majority of Indian leather apparel is made from sheep (Lamb) leather. The few producers who have arisen in this industry are of exceptional quality. Bangalore manufactures over half of all leather garments supplied globally, and it has swiftly established itself as a key supplier of leather garments. However, the leather industry is heavily regulated in order to maintain ethical standards and long-term viability.
6. Jute Garments
Jute clothes are a more sustainable and environmentally beneficial alternative to synthetic apparel. Every year, the country exports around 500,000 tonnes of jute products. As the demand for jute clothing rises, there are several prospects for new businesses to enter this market. The jute garment industry manufactures apparel products such as shirts, dresses, skirts, and bags from jute fibres. Jute is a versatile material that may be combined with other natural fibres like cotton or silk to produce distinctive and long-lasting garments. It is in great demand in both our home and foreign markets. So if you are looking for the best textile business ideas, this is the one to choose.
Also Read: 8 Steps to Design Your Custom Tote Bags Online in India
7. Sewing Thread Reels
Sewing thread reels are necessary for the textile industry for sewing textiles and making clothing. The sewing thread reel industry encompasses the manufacture and selling of thread reels made of various materials such as cotton, polyester, and nylon. Sewing thread quality and durability are critical for the textile industry to ensure the lifespan and strength of the completed product. So if you want to get started in this textile industry, you should definitely consider this textile business idea.
8. Acrylic Blanket
Acrylic blankets are comprised of acrylic fibres and are soft, warm, and long-lasting. The acrylic blanket industry encompasses the manufacture and selling of a broad variety of blankets for a variety of applications, including home décor, sleeping, and outdoor sports. Acrylic blankets are popular among people of all ages because of their low cost, durability, and ease of upkeep. Acrylic blanket demand is increasing rapidly, and the business is very competitive, with companies offering a variety of shapes and styles to keep ahead of the competition. With this textile business ideas, you may seize this chance and create your own firm.
9. Curtains and Blinds
Another popular idea among textile business ideas is the use of textiles as covering surfaces for protecting from weather conditions and providing privacy. Curtains, blinds, rugs, and outdoor fabrics are examples of textiles used for covering. The covered purpose business produces and sells textiles for various reasons, with firms offering a vast range of styles, fabrics, and colours to fulfil the diverse demands of consumers. Global demand for textiles is expanding because of factors like population increase, urbanisation, and rising home decor desire.
10. Embroidery Unit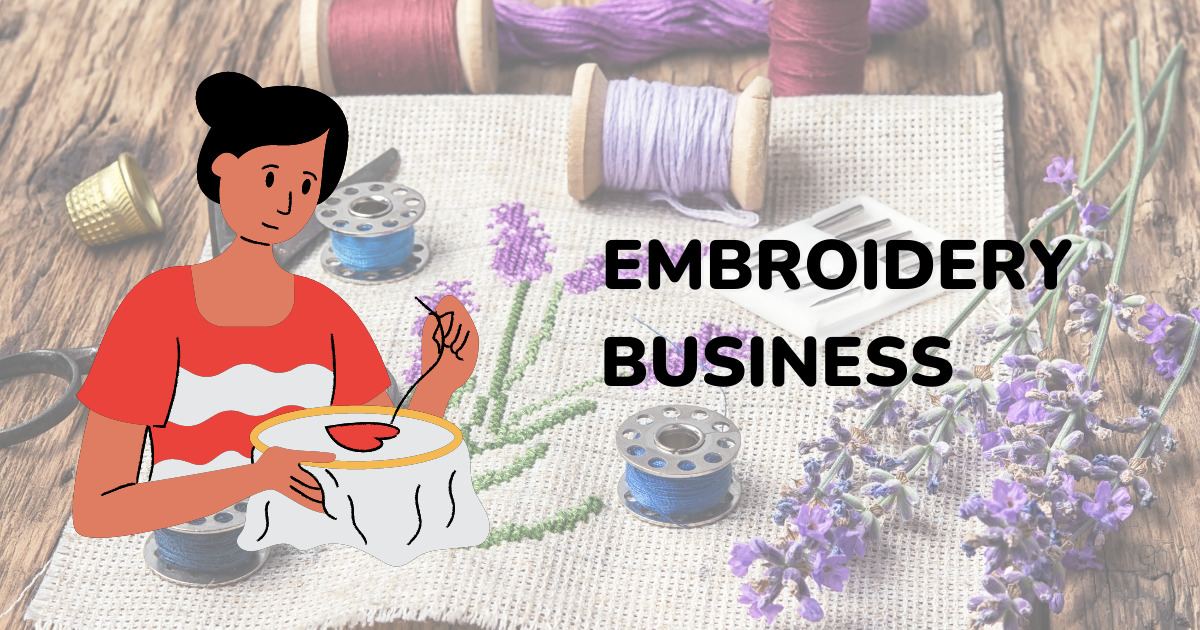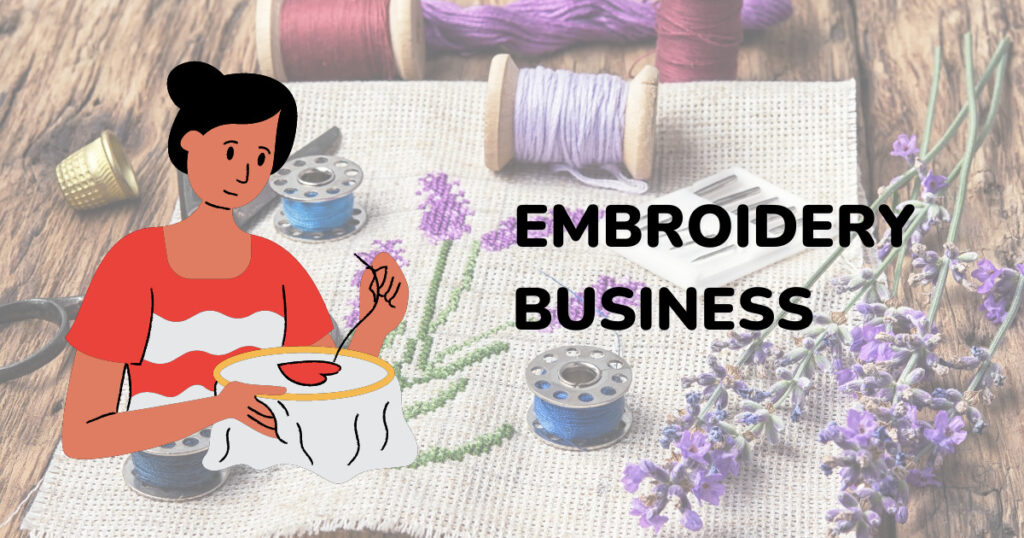 A computerised or digital embroidery business has great financial potential. Anyone with a small amount of starting capital may start this business. Anything from conventional design to promotional clothing needs the use of embroidery services. Embroidery machines are used to create elaborate designs on fabrics such as clothes, accessories, and home décor items.
The embroidery unit industry includes the manufacture and selling of these machines, as well as peripherals such as threads, needles, and software. Embroidered units are widely used in the textile sector to create unique and personalised designs on fabrics, and demand for these machines is developing internationally, owing to an increase in demand for personalised items.
11. Denim Garment Market
The denim garment business is a thriving sector that produces a wide range of apparel products manufactured from denim fabric, including jeans, jackets, shorts, and skirts. Denim is a strong and long-lasting fabric that has been used for millennia and remains a popular option among customers.
Fashion fads, lifestyle changes, and the desire for durable and comfortable clothes all drive the denim garment industry. The demand for sustainable and eco-friendly denim clothes has expanded dramatically in recent years, resulting in the development of innovative production techniques and materials.
12. Designer Saree Making
Designer saree production is a textile business that creates high-end sarees for the fashion and luxury markets. Sarees are traditional Indian clothes worn by ladies that have a very vast consumer base. Designer sarees are produced from a range of fabrics, including silk, cotton, and chiffon, and are adorned with elaborate embroidery, beading, and other embellishments.
Designer sarees are created using a blend of traditional and modern techniques such as hand weaving, machine embroidery, and digital printing. High-end designer sarees retail for hundreds of dollars in this highly specialised business that caters to a niche clientele. If you can properly utilize these textile business ideas, you can surely generate high revenues in no time.
13. Knitting Garments
Knitting garments is a method of textile manufacturing that involves the interlocking of loops with knitting needles or a knitting machine to create fabric from yarn or thread. Knitted clothing is famous for its comfort and adaptability since they are soft and elastic. Sweaters, scarves, caps, socks, and gloves are examples of knitted clothes.
14. Garment Wholesaling
Garment wholesaling is a form of the textile industry that entails the wholesale acquisition and selling of garment goods. Garment wholesaling is proven to be one of the most popular textile business ideas over decades. Garment wholesalers often buy apparel from manufacturers or distributors and resell it to retailers or other wholesalers.
To be profitable in this sector, wholesalers must offer competitive rates, high-quality items, and great customer service. Consumer demand, fashion trends, and economic variables such as supply chain interruptions and changes in import/export rules all influence the garment wholesale market. Wholesalers must be able to swiftly adjust to changing market conditions and consumer requests since the sector is very dynamic.
15. Textile Screen Printing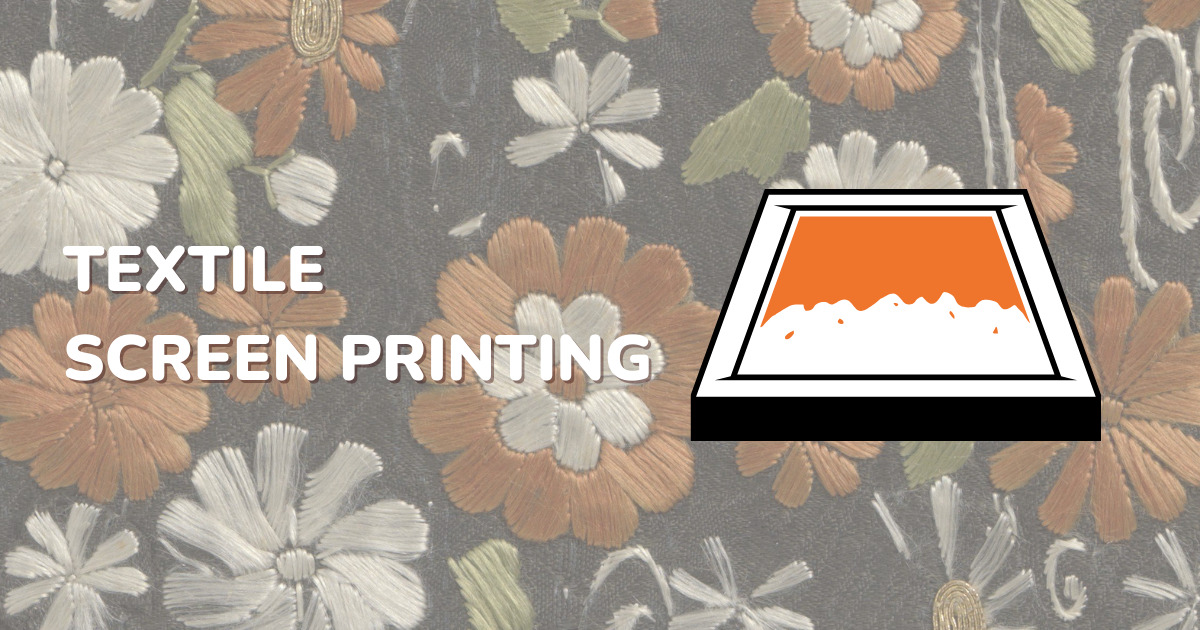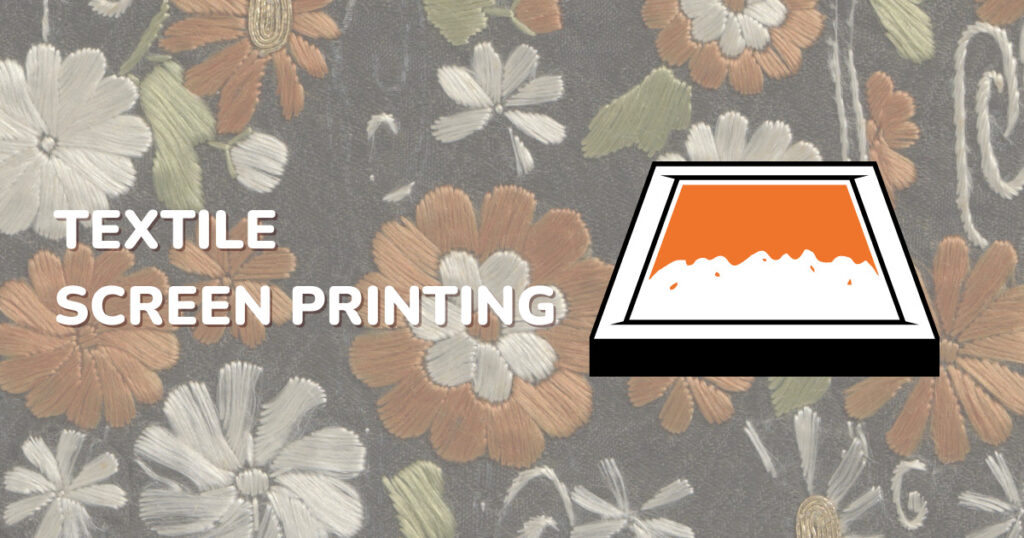 Textile screen printing is a printing technique that uses screens to transfer ink onto the cloth. The colour bonds to the improperly printed fabrics of the fibre, making them resistant to washing and abrasion. It refers to the fabrication of patterns of any kind that could not be formed on textile fabrics using traditional weaving/knitting processes.
Design, logos, and other images are printed onto clothing products such as t-shirts, hoodies, and sweatshirts using this method. Textile screen printing is a popular way for businesses, organisations, and people to customise their products. Textile screen printing is a highly specialised profession that needs specialised equipment and skills.
Read more: Best Guide to Dye Sublimation Printing, Screen Printing, Heat Transfer Printing
16. Manufacturing of Leggings
Leggings for women are one of the most popular bottoms. They are renowned for their comfort and adaptability and are created from a range of fabrics such as cotton, spandex, and polyester. Knitting or weaving the fabric, cutting and stitching the leggings, and adding waistbands and other finishing touches are all part of the production process.
It's also growing more popular. Fashion trends, customer preferences, and technological improvements drive the sector. You can start a leggings manufacturing company with little start-up cash.
17. Carpet and Rugs Making
Carpet and rug making is a textile industry division that creates floor coverings made from diverse materials such as wool, silk, cotton, and synthetic fibres. Carpet and rugs are popular in homes, businesses, and other commercial locations due to their longevity and aesthetic appeal. The production process normally includes weaving or tufting the carpet or rug and adding finishing touches such as edge and backing. Carpets and rugs of all kinds are in high demand all around the world. You may create a solid livelihood by applying these textile business ideas.
18. Textile Retail Store
A textile retail store is a business that sells garments, textiles, and other textile products to customers directly. Textile retail stores can range in size from tiny independent boutiques to huge chain stores, and they often stock a wide range of items at a number of pricing ranges. To be profitable in the textile retail market, merchants must offer competitive prices, high-quality items, and great customer service.
To be successful, you must be able to swiftly adjust to changing market conditions and consumer requirements. You can earn good profits and establish your business by simply applying these textile business ideas.
19. Customized upholstery services
Customized upholstery services are a subset of the textile business that offers bespoke upholstery for furniture and other things. Upholstery services usually entail the repair or replacement of textiles, cushions, and other furniture components. Small independent firms to major manufacturers provide customised upholstery services, and they often provide a wide range of services at varied pricing points.
The need for sustainable and eco-friendly upholstery services has expanded in recent years, resulting in the development of novel materials and production procedures.
20. Eco-friendly Recycled products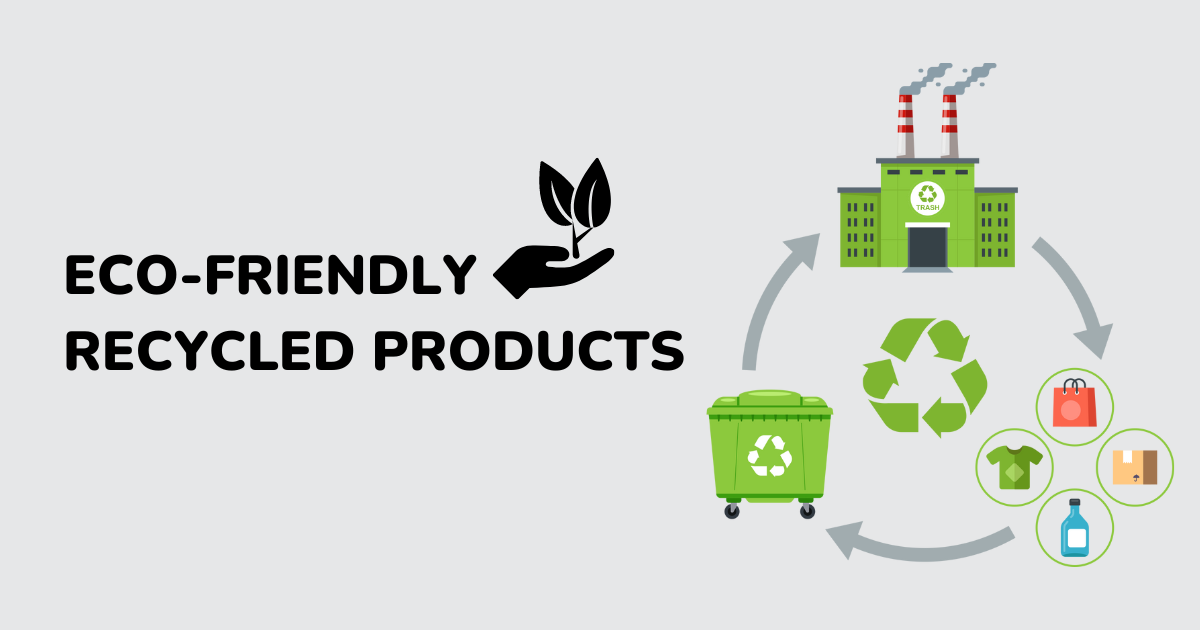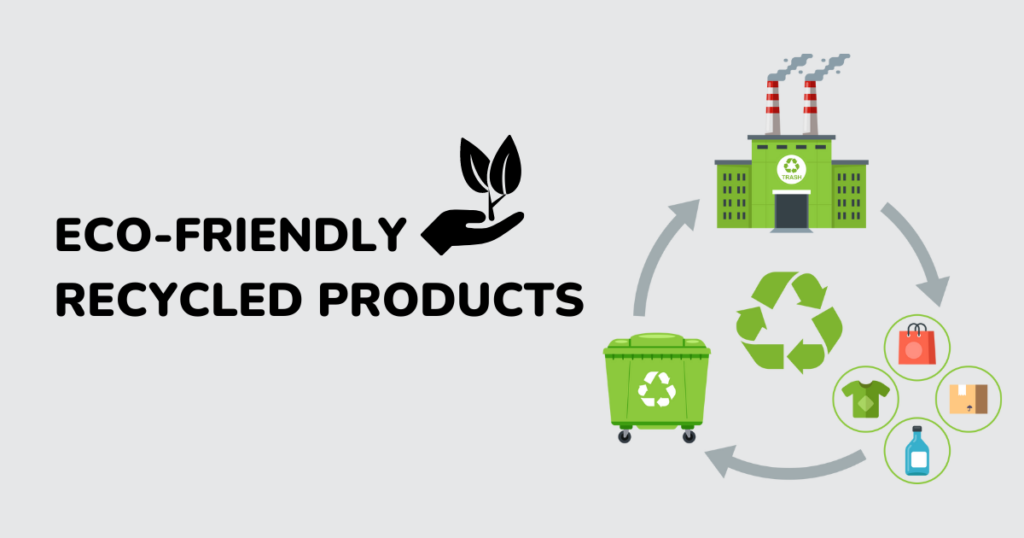 Eco-friendly recycled products are also popular as the best textile business ideas. It creates items from recycled resources such as plastic bottles, abandoned textiles, and other garbage. Recycled eco-friendly products span from apparel to household goods and are popular due to their sustainability and environmental benefits. Typically, the manufacturing process includes gathering and processing waste materials, converting them into useable fibres or textiles, and producing the completed products.
FAQs
Is Textile Manufacturing among Profitable Businesses?
The textile manufacturing business is a very profitable business in India. However, it requires some capital to start the business.
How profitable is the textile business?
The profitability of the textile industry fluctuates based on factors such as market demand, competitiveness, and production process efficiency.
How can I start my own textile company?
Starting a textile company entails creating a business plan, conducting market research, establishing a manufacturing facility, developing a supply chain, creating your brand, and effectively marketing your products to your target audience.
What are some best textile business ideas to start in India?
The profitability of textile businesses in India varies, but the denim garment industry, designer saree manufacturing, garment wholesaling, and tailored upholstery services are among the most profitable.
Conclusion
Ultimately, the textile sector contributes significantly to the Indian economy and provides a diverse range of profitable business options. The top 20 successful textile business ideas in India described above highlight the industry's diversity and potential.
There is a business opportunity to fit the requirements and interests of entrepreneurs with varied skill sets and investment capabilities, ranging from manufacturing denim clothes and bespoke upholstery services to generating eco-friendly recycled items.