Dropshipping is a fulfilment model that allows entrepreneurs to outsource handling and shipping products to a third party. This fulfilment method can appeal to entrepreneurs seeking efficiency and low overhead, but it has trade-offs. In this ultimate Dropshipping Guide, we share everything that helps you understand What is Dropshipping? and How does dropshipping work in 2023?
Table of Contents
What is dropshipping?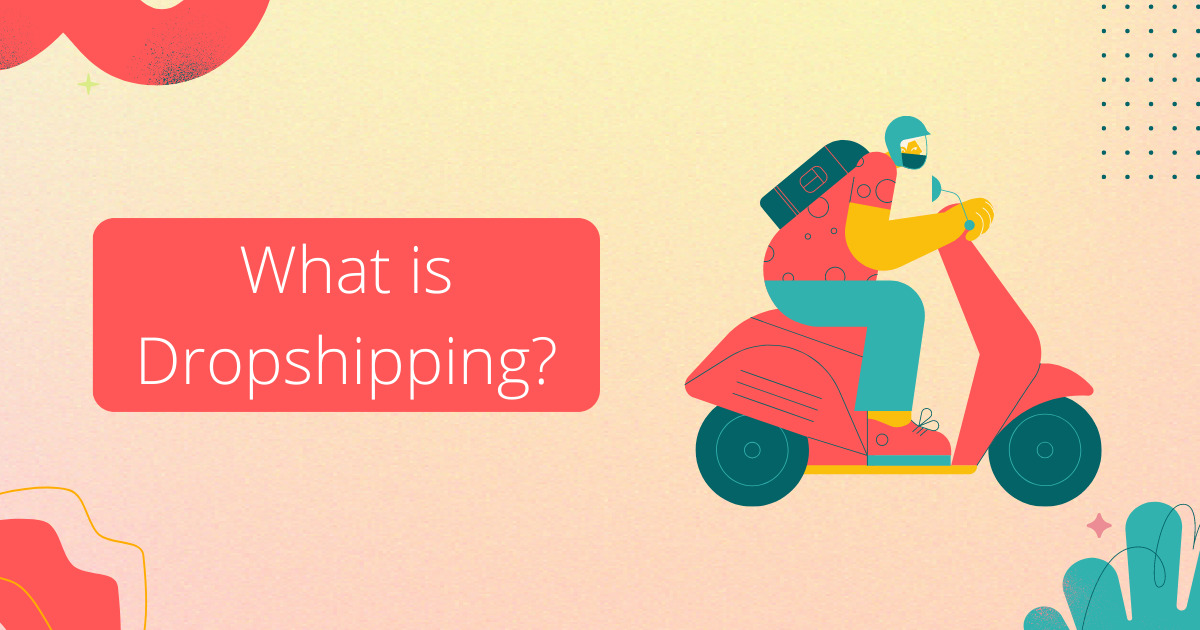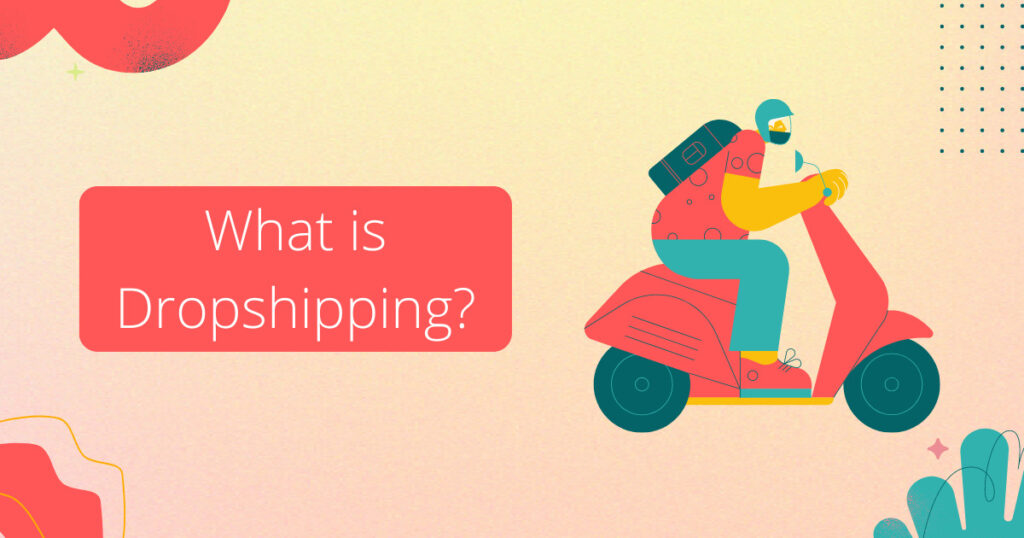 According to the Michigan Department of Attorney General, "Drop-shipping is when a person, or company, sells goods on their website that they do not keep in stock. When an order is received, they send those orders to another company to ship the goods directly to the buyer. Because they are middlemen, they may charge more money on top of the price of the goods."
What is a dropshipper?
A drop shipper is someone or a corporation who sells things to clients without keeping inventory or owning the products. Instead, they collaborate with suppliers or manufacturers that ship the items straight to the client on behalf of the drop shipper. The drop shipper operates as a middleman between the supplier and the client in this business model, handling marketing, sales, and customer support while the supplier manages order fulfilment and shipment.
What is a dropshipping business model?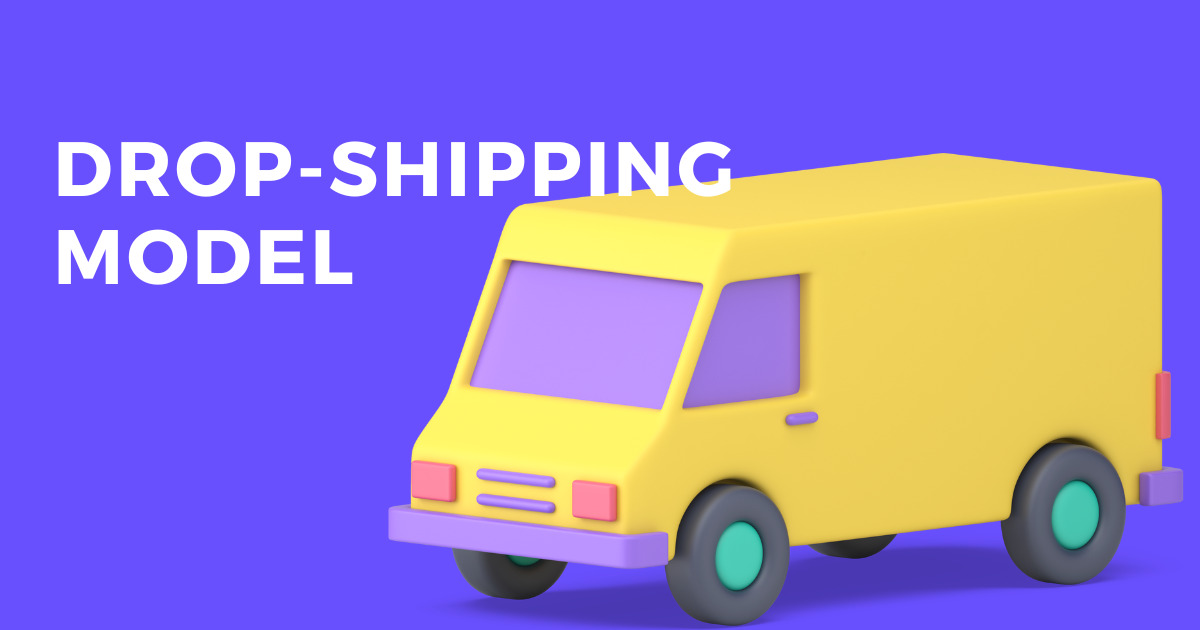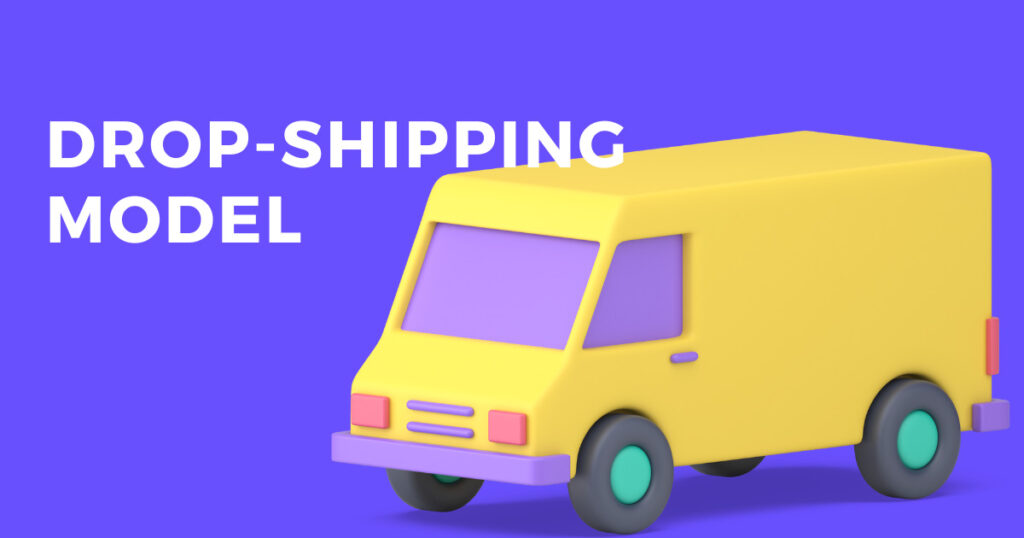 What is Dropshipping? As per Wikipedia, drop shipping is sort of a retail company in which the vendor accepts consumer orders without holding stock on hand. Instead, in a sort of supply chain management, the seller sends the orders and their shipment details either to the manufacturer, a wholesaler, another retailer, or a fulfilment house, which then distributes the items directly to the buyer.
How does dropshipping work?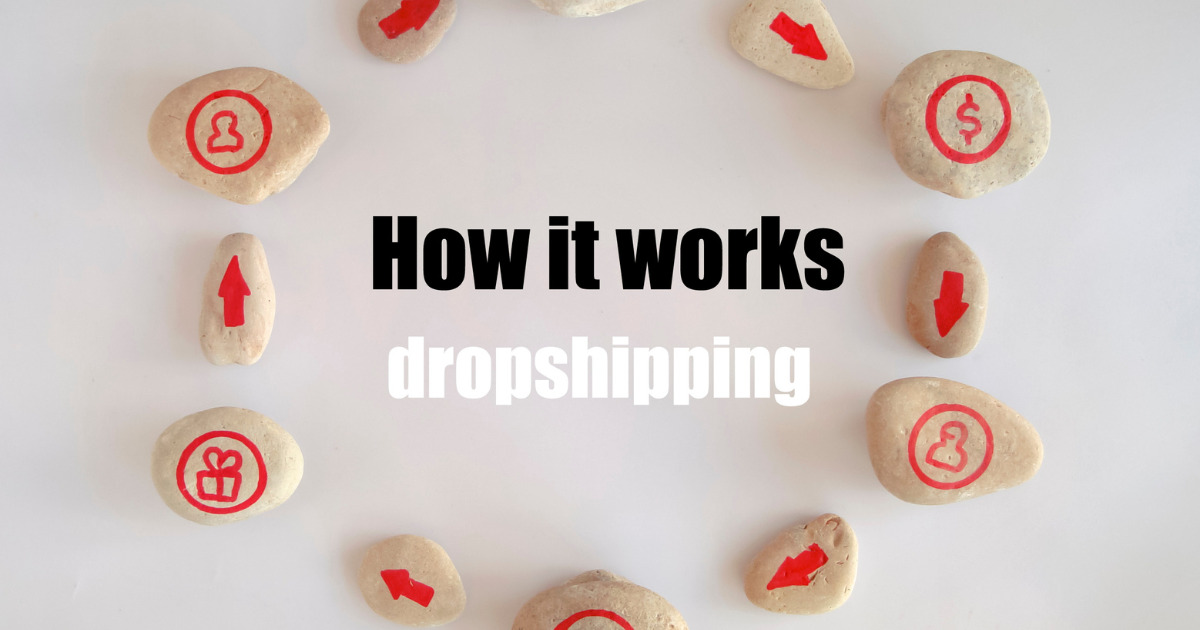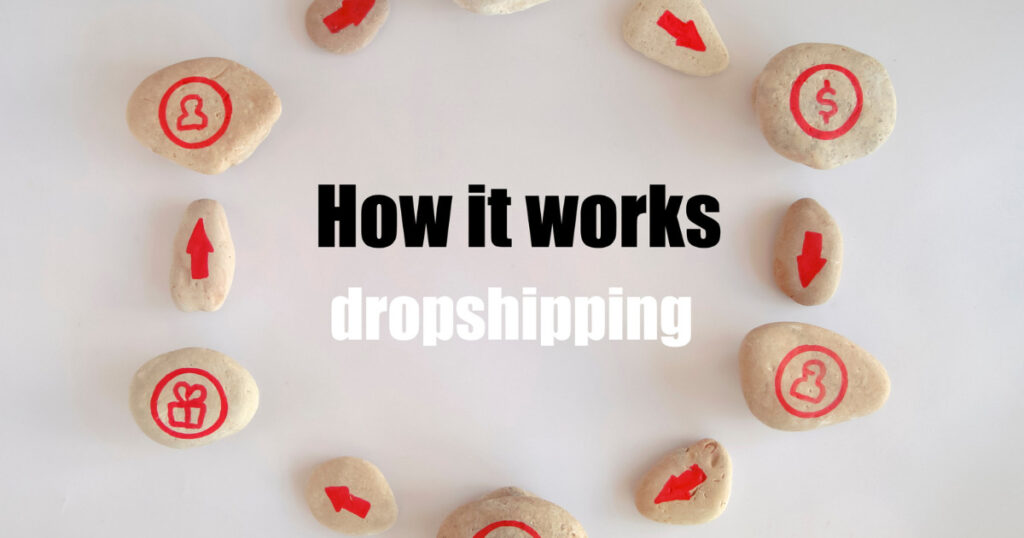 Dropshipping can be a viable business strategy for those who are ready to put in the effort to identify dependable suppliers and effectively market their goods and products. It can also be a good option for entrepreneurs with limited resources or experience who want to start an online store.
Here is how dropshipping works?
The retailer (or seller) opens an internet store using Shopify, WooCommerce, Blinkstore, Wix, or any kind of similar platform to sell any product.
When a consumer places an order, the retailer sends the order data, which includes the product name, quantity, and shipping address, to the dropshipping supplier.
The retailer's product/merchandise is shipped straight to the customer by the dropshipping supplier.
The dropshipping supplier receives payment from the retailer for the product and a handling charge, which is often a percentage of the sale price.
Key players in the dropshipping model
In Dropshipping, there are three key personalities that make up this business model. They are:
Seller of record: (You), The retailer who sells the product to the customer and is in charge of processing the purchase and providing customer service. Dropshipping is a business model in which the seller of record does not retain inventory or ship products directly to customers but instead partners with a third-party supplier who handles these aspects of the business.
Manufacturers: Manufacturers are the businesses that create the goods that retailers (you) sell. The manufacturer may also operate as the supplier and handle the order fulfilment and shipping process in the dropshipping model, or they may engage with a third-party logistics provider or dropshipper to handle these aspects of the business.
Wholesalers: Wholesalers are businesses that acquire things in bulk from manufacturers and then resell them to retailers at reduced prices. Wholesalers may also operate as dropshippers under the dropshipping model, handling order fulfilment and shipment on behalf of the retailer.
How to Choose the Best Dropshipping Suppliers
There are many options to consider which makes it difficult for a person to choose the best drop shipping supplier. You can consider platforms like Blinkstore, IndiaMART, Baapstore, etc as your supplier. It also depends on the kind of dropshipping business you are starting. Specific suppliers provide certain type of products.
To know in detail about how to find wholesalers and suppliers for your business, here is a list of 20 Dropshipping Suppliers in India that you canchoose from for your business.
Potential pros and cons of dropshipping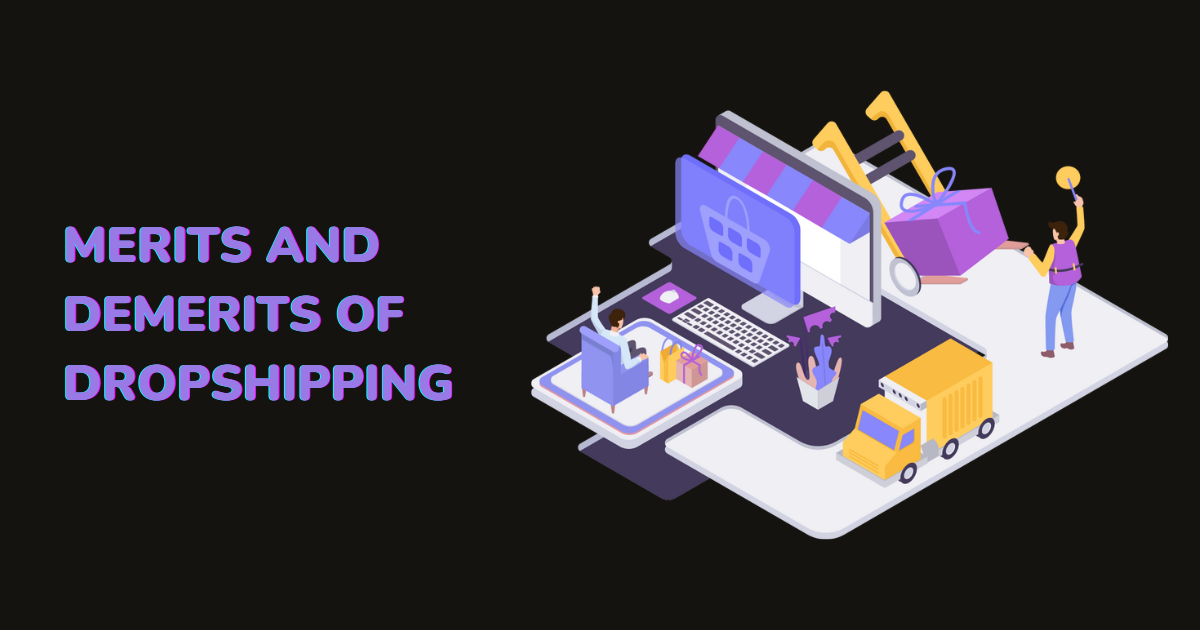 The most common question after "what is dropshipping?" is what are the potential risks involved in this business? Dropshipping, like any other business model, has advantages and disadvantages. Let's take a look at them:
Possible Advantages of Dropshipping:
Overhead costs: Dropshipping reduces the need for typical inventory management costs such as warehouse, storage, and other administrative fees. This means you'll be able to save money on rent, utilities, and other expenses.
Starting costs: Dropshipping requires a lower initial investment than other business models because you do not need to purchase inventory upfront. This means you can start a business with little money.
Reduced risk: Because you are not required to acquire inventory in advance, you are not at risk of being stranded with unsold inventory. This implies you may lessen your financial risk and operate with less uncertainty.
Multi-channel selling: Dropshipping allows you to sell on various platforms and marketplaces, including eBay, Amazon, and your own website. This implies you'll be able to reach a larger audience and enhance your sales.
Operating location: Dropshipping allows you to run your business from anywhere in the globe as long as you have an internet connection. This means you can work from home or any other location, and you can access worldwide markets.
Scalability: Dropshipping allows you to swiftly and effectively scale your business without having to worry about inventory management or warehouse expansion. This implies you can expand your company without incurring large fees.
Wide variety of products: Because you don't have to buy and keep inventory, you can offer a large range of products without the risk of being trapped with unsold inventory. This means you can reach a wider audience and offer a more diverse choice of items.
Flexibility: Dropshipping is a flexible business concept that allows you to quickly adjust to market developments. This implies you may change your business plan on the fly and adjust to customer demand in real-time.
Potential Drawbacks of Dropshipping:
Lower profit margins: Because you're buying from a third party, you may have to pay a higher price per item, which can eat into your profit margins. This can make competing with other retailers who do not use the dropshipping model difficult.
Less control over product quality: Because you rely on a third party to complete your orders, you have less control over product quality. This may result in client complaints and unfavourable reviews, both of which can hurt your company's reputation.
Increased competition: Because dropshipping is a popular business concept, there is a lot of competition in many markets. This can make it difficult to distinguish yourself from the competition and attract customers.
Customer service difficulties: Because you are not directly involved in the fulfilment and shipping processes, you may encounter more customer service issues than a typical retail business. This may result in more consumer complaints and refund requests, which can be time-consuming and costly.
Fulfilment timeline: Dropshipping might result in greater shipping charges, particularly if you get products from many suppliers. This might eat into your profit margins and make offering competitive pricing difficult.
Inventory management: Dropshipping relies on suppliers having proper inventory levels, and if they run out of stock, you may have to deal with backorders or cancellations. This may result in a terrible client experience and damage to your reputation.
Inadequate branding opportunities: When you dropship, you have no control over the packaging or branding of the things you sell. This can make it difficult to establish a distinct business identity and connect with customers.
Range of offers: While dropshipping provides a vast range of products, it can be tough to distinguish your offerings from those of your competitors. Because many dropshippers use the same suppliers, you may be selling the same products as other merchants, making it difficult to differentiate yourself and develop a unique value offer.
Supplier errors: There is always the possibility of errors or blunders when using a third-party source for fulfilment. This can result in purchases being dispatched to the incorrect address, receiving the incorrect goods, or other difficulties that negatively impact the customer experience. As the retailer, you are ultimately liable for any mistakes made by your supplier, which can cause further difficulties.
Complex customer service: Dropshipping generally involves dealing with various suppliers and items, which can make customer support more difficult. If a consumer has a problem with a product or an order, navigating the supply chain to find a remedy might be tough. Both the customer and the retailer may become frustrated as a result of this.
Is dropshipping right for you?
To decide if dropshipping is right for you or not, here are some questions that you can answer for yourself. Having a clarity on you business, your own needs, understanding of the market and competition, and the demand for the product can help you makde a decision.
Once you learn What is Dropshipping, it's usually a good idea to test it out on a small scale with a few products before deciding if it is the right business model for you or not. But if you are someone who takes very calculated risks, ponder upon the following questions for a while to come to your own conclusion if dropshipping is right for you or not.
How do you want to build your brand?
Are you going into a certain product category or D2C market where the commodity price and selection matters more rather than the brand appeal? Or is it going to be a pure play brand building game for you. For people who want more control over the product's pricing and customisation, dropshipping might not be the answer. But if you want to focus on marketing, building a brand that is appealing to your target audience, and don't want to get too involved into the operations, then dropshipping is the right model.
How much control do you want over product quality?
It is often difficult to find dropshipping supplier in every product category that can keep up with a fine lever of control over product quality. If you find a supplier that can do that, it's great. But if you are someone who wants to be involved into the R&D of product design and manufacturing, then you need to do in-house manufacturing or contract manufacturing instead of dropshipping. If you are satisfied with the quality and variety of products available in the market, then you can go ahead with dropshipping.
How quickly do you want to ship products?
In today's time, shipping infrastructure is great. Weather you've in-house manufacturing or outsourced, the shipping speed is great in both cases. If your suppliers are based off-shore, the shipping duration may be longer and in that case you need to take a call. If your brand and customers are okay with a couple extra days in shipping, than this should be an easy decision.
How much capital do you have access to?
Dropshipping can be started at 0$ (Rs. 0) expense as well. And for marketing you may start with a small budget of 10$ (~Rs. 800) of even less. If you've access to huge capital, you can invest that either into production and infrastructure or into marketing. That's is an money allocation call you've to take.
What is your target profit margin?
The margins in Dropshipping can very from 5% to 40%. If you are okay with those margins, it's great. If you want more control over profit margins and want to aim for 50% of above, you may opt for in-house product manufacturing.
Are you ready to handle supply and inventory issues?
Today you may start with 10 to 100 orders in a day and it'll be fairly easy to manage it. But if you don't have the time and expertise in managing supply chain and inventory, it's better to go with dropshipping. Once you start scaling, the order value can go above 1000+ orders in a single day and that'll be tough to manage on your own. A dropshipping supplier is already dealing with bulk inventory and logistics and they can quickly adapt as per the rising demand.
How will you handle refunds, returns, and replacements?
The refund, return, and replacement policy of your business is crucial in any kind of e-commerce business. If you are ready to handle it on your own, then you can do manufacturing and production in-house. In case of dropshipping, you can simply redirect those issues to your supplier.
How will you manage customer fulfilment questions and concerns?
Weather you go ahead with dropshipping or not, you'll need a process to manage the customer care. You'll need to prepare FAQs, policies, and pre-meditated replies on customer queries.
How to build a dropshipping business in 2023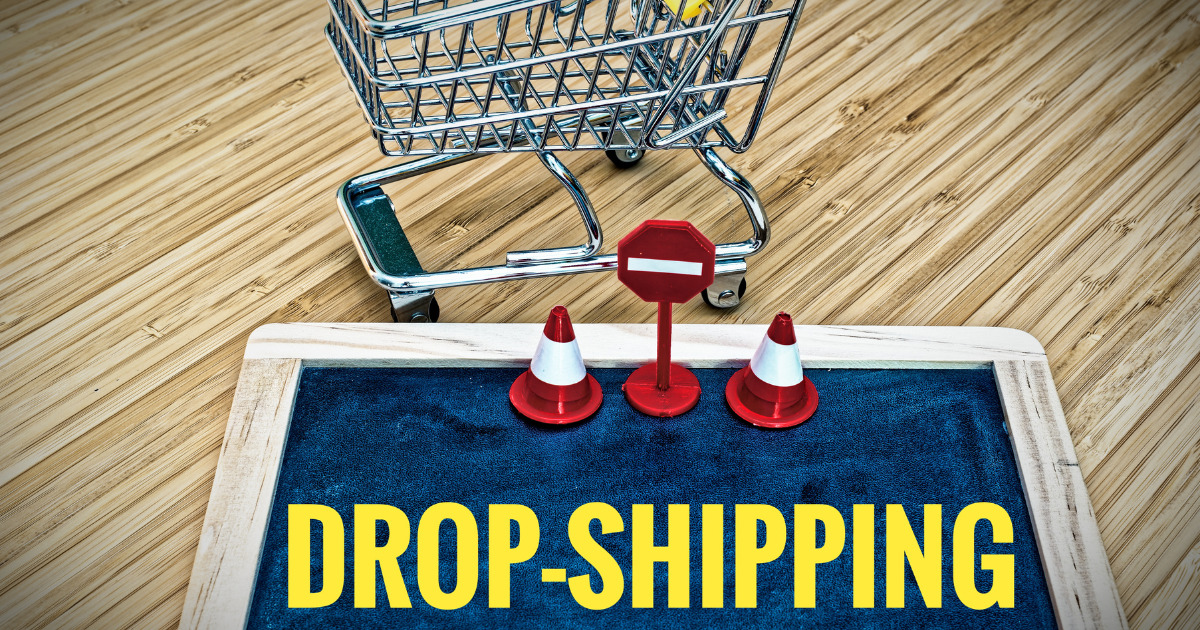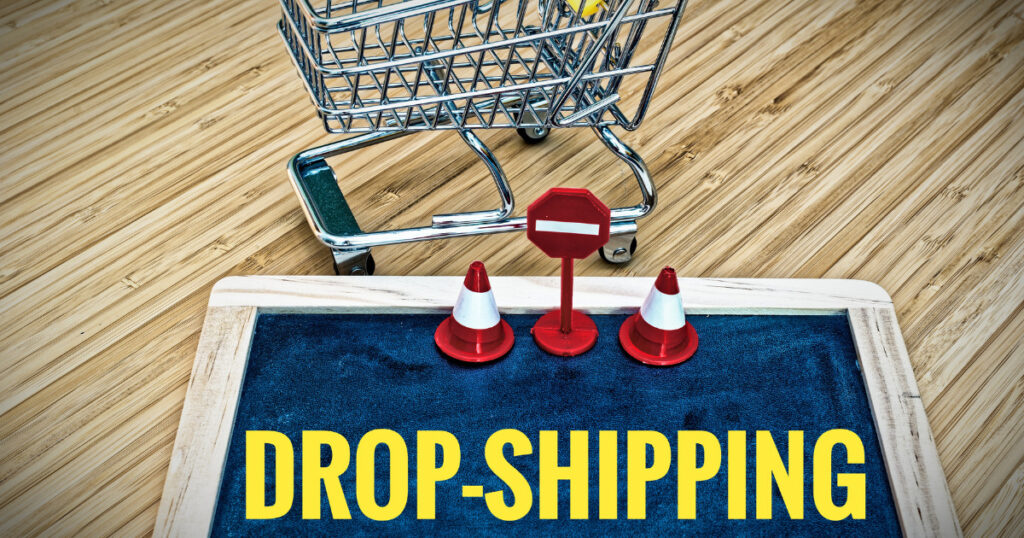 In 2023, starting a dropshipping business can be a great way to make money online without keeping inventory. Here are some basic steps you may follow to start a dropshipping business in India:
Choose a profitable niche in which you are interested.
Locate dependable vendors who provide high-quality products at cheap prices.
Create an online store with an e-commerce platform.
Employ SEO tactics to boost your online store's visibility and traffic.
Product descriptions should be detailed and informative.
Develop your social media presence and interact with your target audience.
To ensure client happiness and loyalty, provide great customer service.
Email marketing can be used to keep customers up to know on new items, promotions, and bargains.
Increase the percentage of visitors who make a purchase by using conversion rate optimisation tactics.
Alternatives to dropshipping
Here are some alternatives to drop shipping that you can consider:
Print on Demand Dropshipping: A type of dropshipping in which you employ a third-party provider to print your designs on items such as t-shirts, mugs, phone covers, etc. When an order is received, the product is printed and dispatched to the buyer directly and as a seller you keep your profit margins.
Outsource storing and shipping products with third-party fulfilment: This involves outsourcing your warehousing and shipping needs to a third-party logistics (3PL) provider. You stock your products at their warehouse, and they handle order fulfilment on your behalf.
Create your own branded products: This entails sourcing things from manufacturers, branding them, and selling them to clients directly. You'll have to spend money on product development, manufacturing, and storage.
Affiliate Marketing: Focus on promotion and earn a commission through affiliate marketing. Affiliate marketing is promoting the items of others on your website, social media, or blog. You earn a commission when someone clicks on your affiliate link and makes a purchase.
How affiliate marketing works:
Find affiliate programmes that are relevant to your niche and target audience.
Join the programme to obtain a unique affiliate link.
Use your affiliate link to promote the product on your website, social media, or blog.
When someone clicks on the link and buys something, you get paid a commission.
The dashboard of the affiliate programme allows you to track your commissions and earnings.
To keep your audience's trust and loyalty, you must promote products that are relevant to their needs and interests.
Launch Your Online Store With Blinkstore!
Creating your store using Blinkstore allows you to showcase and sell your custom-designed products easily on a professional looking e-commerce store. Here is how you can launch your online store with Blinkstore for free:
1. Visit the Blinkstore website
To begin, launch your web browser and navigate to the Blinkstore website.
2. Sign Up or Log In
If you don't have an account already, click the "Sign Up" or "Create an Account" button to create one. You must enter your email address and create a password. Log in with your existing credentials if you already have one.
3. Create new store
Once you've logged in, you'll be sent to your Blinkstore dashboard. From here, you can create your first store. Click on the "Create +" button in the top left corner and select "New Store". Write the name of your store when prompted. Make sure to select a name that you want for your sub-domain.
Conclusion: What is Dropshipping? How does it work? Pros and Cons
Dropshipping can be an appealing business concept due to its low starting costs and ease of implementation. However, there are several advantages and disadvantages to consider before beginning a dropshipping business. While the inexpensive initial costs and ease of setup make it an appealing alternative, some drawbacks include low-profit margins, long shipping periods, and reliance on suppliers.
To ensure the success of your dropshipping business, carefully analyse the advantages and downsides, conduct rigorous research, and select trusted suppliers. Perhaps now you know what is dropshipping and its pros and cons. There are thousands of successful dropshipping businesses in India and around the world. It's never too late to start your own business and learn by doing. Wish you all the best for your business success!
FAQ on what is Dropshipping?
What is dropshipping?
Dropshipping is a retail fulfilment method in which a store does not stock the things it sells. The retailer (or seller) sell the products via his/her own website of marketplace and the orders are fulfilled by a dropshipping supplier. Dropshipping allows anyone to start their e-commerce business instantly at zero or low cost.
How profitable is dropshipping?
If done right, dropshipping can be profitable, but success is dependent on aspects such as niche selection, supplier quality, marketing methods, pricing, and demand in the market.
Is dropshipping good for beginners?
Dropshipping is one of the best business model to start for beginners as it requires almost zero investment. There are many traits of the trade that one will need to learn to successfully run a dropshiipping business, but it is a great way to learn business building and there are many examples of successful business people who were beginners and learned over time.
Is dropshipping legal?
Dropshipping is legal as long as you follow all applicable rules and regulations on taxes, goods sold, and compliances in your country.
Will dropshipping help make my business profitable?
Dropshipping can help your business become more profitable, but it requires careful strategy, research, and implementation.
Is dropshipping allowed in Amazon stores?
Dropshipping is permitted on Amazon, however there are special standards and guidelines that you need to adhere.
Does Amazon offer dropshipping services?
No, Amazon doesn't offer its own dropshipping service. But you can do dropshipping on Amazon. Dropship producers create the products, wholesalers buy in bulk and sell to retailers, and retailers sell to end users.
What's the difference between dropship manufacturers, wholesalers, and retailers?
Dropship manufacturers create the products, wholesalers buy in bulk and sell to retailers, and retailers sell to end users.
What's the difference between dropshipping and retail arbitrage?
Dropshipping is the practise of selling things without keeping inventory, whereas retail arbitrage is the practise of purchasing inexpensive products from retail establishments in bulk and reselling them for a profit.
Do I need to register my business to use a dropshipping supplier?
It depends from location to location and country's legislation, but in general, you must register your business in order to use a dropshipping supplier to comply for taxes, billing/invoicing, and to build trust with your suppliers and cistomers alike.
Do dropshipping companies ship internationally?
It varies with every dropshipping company, although dropshipping companies provide international shipping.
How much do I need to invest to start dropshipping?
The initial investment required to begin dropshipping varies, however it is feasible to begin with as low as a few hundred rupees or 0 Rs.
How do dropshippers make money?
Dropshippers make money by selling things at a profit margin and keeping the difference between wholesale and retail prices (selling prices).
Can you dropship on eBay?
Yes, you can dropship on eBay, but you must adhere to their dropshipping policies and restrictions.