Bangalore is the hub of many startups and companies that are pretty renowned these days. Large administrative structures, government offices, political hotspots, historical sites, tourist attractions, and many more are found in this metropolis. With the uprising market demand and growing economy, Bangalore is also called the silicon valley of India.
With the increasing number of corporate companies and demands for corporate gifts, many corporate gifting companies in Bangalore have been established. And some of them are doing excellent jobs and providing the best quality corporate gifts at an effective cost. Continue reading this article to learn about the 5 best corporate gifting companies in Bangalore.
Table of Contents
Corporate gifting concept
Companies of all sizes may use corporate gifts to welcome new employees, thank current ones, or entice and amaze future clients and employees. Numerous corporate gifts that are adorned with a company brand enable businesses to maintain their client's and partners' awareness covertly. A corporate contribution makes meeting advertising needs easier in this way.
The money you spend on corporate gifts will frequently be repaid to you several times in the form of future generated business, therefore choosing the proper corporate gifts is of utmost importance. Only the range of businesses that provide them can match the variety of corporate gifts. Here are some corporate gifting companies in Bangalore that you should consider if you are planning to give custom gifts to your employees, clients, and users.
Why Corporate Gifting is Necessary?
In the past few years, many top corporate gifting companies in Bangalore have successfully emerged due to Corporate gifting. Before we look at the corporate gifting companies, let's understand why the culture of Corporate gifting is important:
Relationship management with clients, partners, and staff.
Improving brand recognition and publicising the company's image.
Gratitude and admiration for customers and employees.
Increasing collaboration and employee morale.
Increasing customer loyalty and repeat business.
Introducing new items or services.
Recognizing significant milestones or accomplishments.
Top 5 corporate gifting companies in Bangalore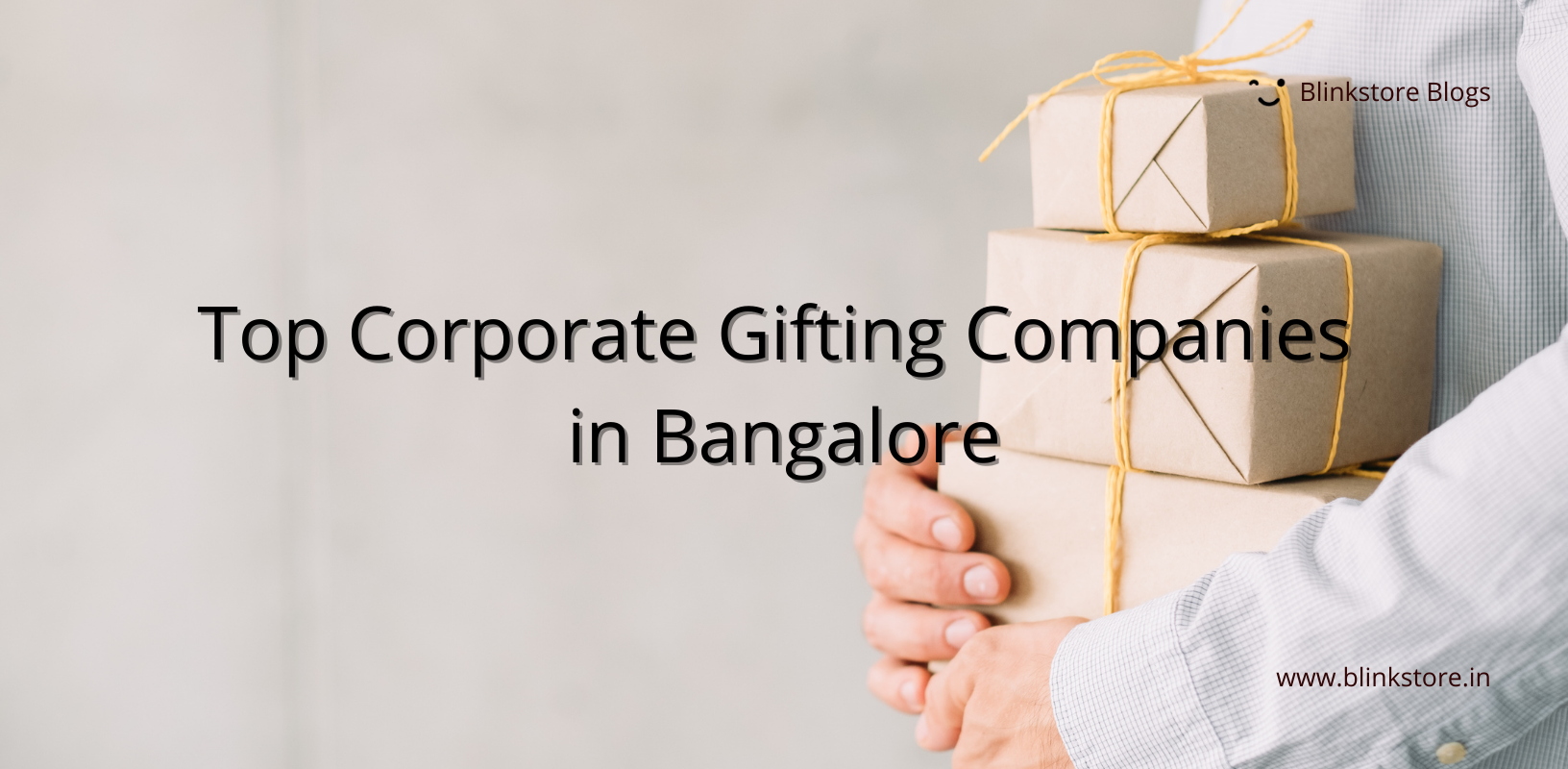 Bangalore's corporate culture is excellent. In this area, the trustworthiness of the organisation's personnel is always strong. Employees usually provide a goodwill gesture whether they work for a tiny business or a large organisation. Hence many companies send gifts to their employees and clients to appreciate their effort. If you're also planning corporate gifts for your employees, then this blog will help you choose the right one. Here is a list of corporate gifting companies in Bangalore you should explore:
Blinkstore
Sparket
Tiny mammoth
Chumbak
Spentacorp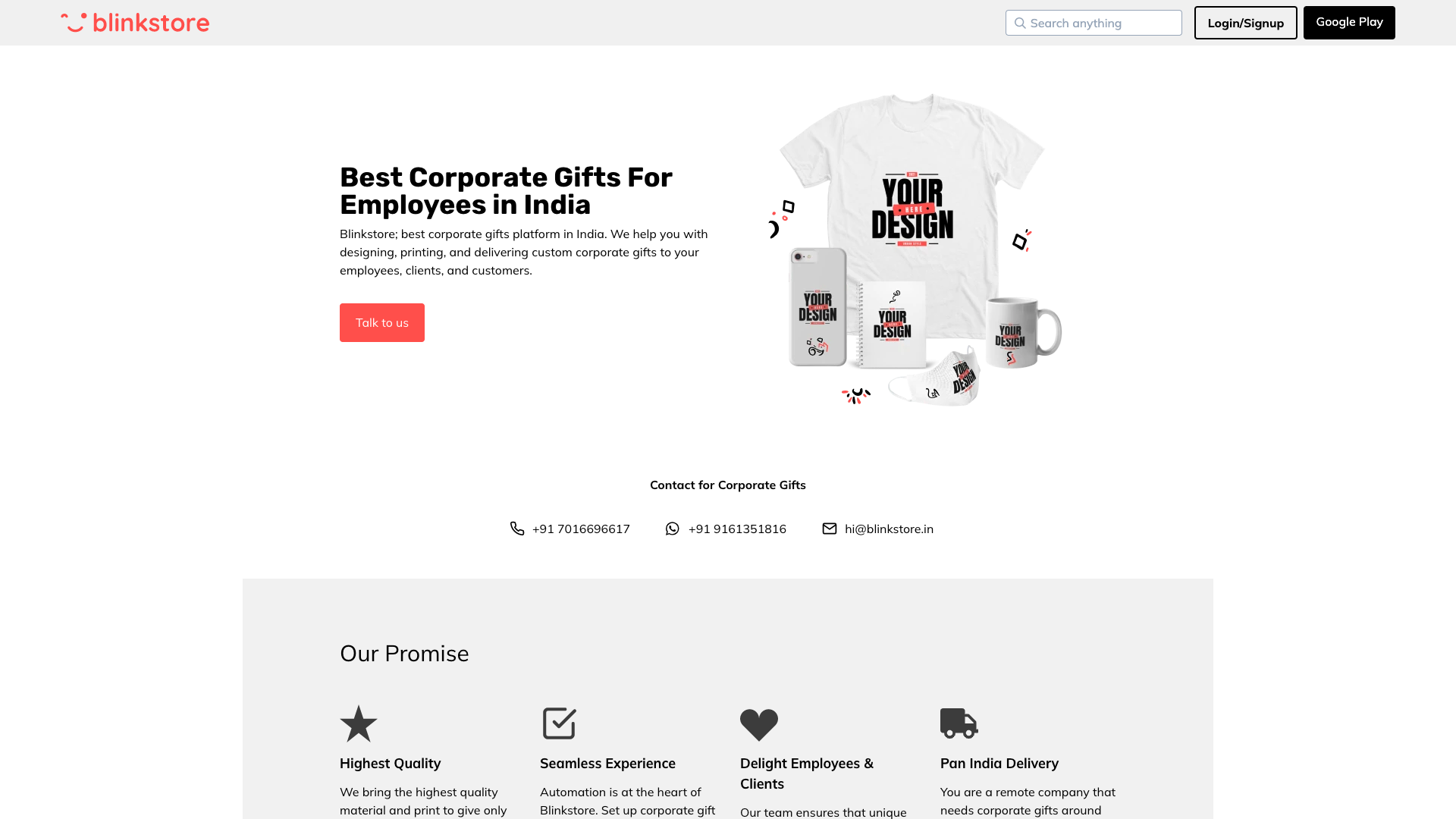 With Blinkstore, you can turn your ideas into reality. Blinkstore is one of the largest print-on-demand operators in India where you can choose your own designs and print them on over 100+ products. A free shop with e-commerce functionality, an integrated payment system, and a mockup generator is also included in addition to print-on-demand. You can also automate your corporate gifts by simply clicking a few buttons. Some add-on benefits of Blinkstore are:
Unlimited stores and product listings are permitted. That enables you to create your own company store and order products on demand as per the needs.
Blinkstore will print your graphics on the products of your choosing and ship them straight to the buyer.
DTG, DTF, Screen Printing, etc. are supported on demand.
Delivery fees are also covered by the standard rate, eliminating the need for a surcharge.
Fast delivery all over India. Blinkstore mostly delivers its orders within 3 to 7 days of ordering.
Also, there are no minimum order values which means you can order whatever you want from a wide range of versatile products.
Product Catalog
Tshirt (Men/Unisex & Women)
Unisex Hoodie
Kid's Tshirt & Hoodie
Phone covers
Photo Frames
Maternity Tshirt
Swag bags and many more!
With high-end customer support and a smooth user experience, Blinkstore stands out among the crowd and makes it one of the best corporate gifting companies in Bangalore.
Contact no: 91-9161351816
Click here to visit Blinkstore and try their products.
Sparket
Sparket is also one of the finest companies when it comes to corporate gifting. They are providing their services all over India with a wide range of products. Starting from Mementoes to awards, and gift hampers, they have it all. Some unique services that Sparket provides are:
They have over 100+ products to choose from which are delivered directly to the end user without any hassle.
For a corporate birthday gift or a promotion celebration event, Sparket provides options for both.
Apart from corporate gifts, they also offer many imported products which can be treated as a luxury gift for your loyal employees.
They also offer promotional gifts which you might consider for your promotional events.
They also offer exporting facilities in case you are looking to gift your international clients, Sparket should be your choice.
Product Catalog
Identity cards
Mousepads
Tshirts
Leather bags and wallet
Mementoes
Table tops & many more.
Contact No: 098455-33613
Click here to visit Sparket and order your corporate gifts for your precious clients and employees.
Tiny mammoth
If you are looking for one of the top corporate gifting companies in Bangalore, then Tiny Mammoth must be on your list to consider. Tiny mammoth was founded by two childhood friends with a vision to deliver innovative and high-quality corporate gifts for your employees. Tiny Mammoth offers a variety of goods that may satisfy customers' needs on a small to large scale. Tiny mammoth provides services like:
They provide door-to-door shipping for employees all over India.
They have a wide range of innovative products which are ideal for corporate gifting purposes.
They provide top-notch customer service which you can avail of at any time.
Whether you are running an established business or a startup, they have products as per your budget.
Besides business, Tiny mammoth also helps to employ families with a vision to make them financially independent and stable.
Product Catalog
Passbook and chequebook holders
Bags for all purposes
Cardholders
Electronic gadgets
Desk essentials
Keychains & many more!
Contact No: 095133-22217
Click here to visit Tiny Mammoth and deliver the best quality corporate gift for your clients.
Also Read: 10 Amazing Corporate Gifting Ideas for Startups
Chumbak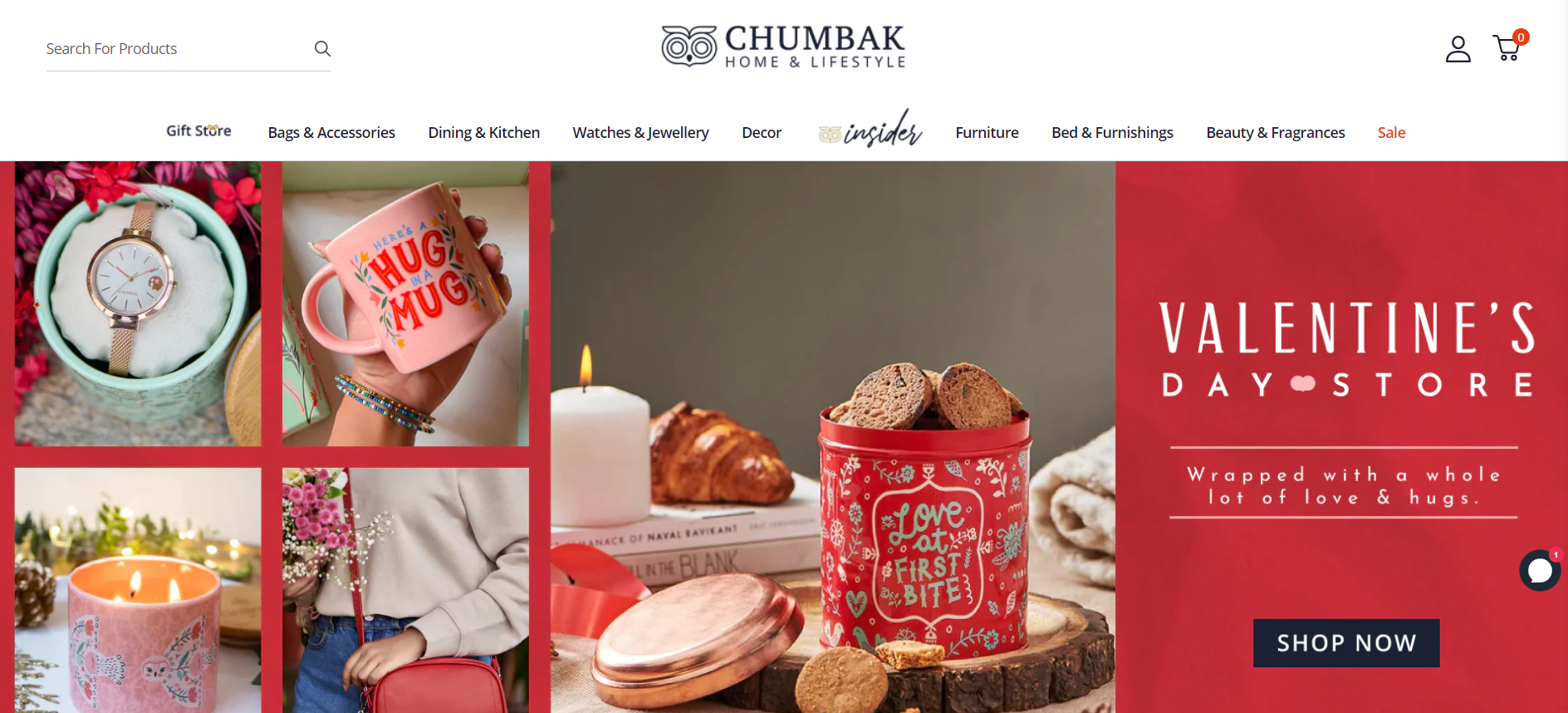 Chumbak | Corporate Gifts Bangalore Region
Chumbak is one of the fastest growing corporate gifting companies in Bangalore. Chumbak makes gift-giving simple and enjoyable since there is always something for everyone, from bright wallets to shoes and even home decorations. Chumbak is unquestionably a must-visit if you're looking to celebrate this year in style. You can also check out their catalogues to get an idea about the products they offer as corporate giftings.
Product Catalog
Bags and wallets
Travel kits and personal accessories
Dinnerware and storage jars
Watches and Jewellery
Home decor and furniture
Bed and furnishings
Fragrances and many more
Contact No: 080-2525-5520
Click here to check out Chumbak and make your New year a happy one!
Spentacorp
Last but not the least, we have Spentacorp as one of the finest corporate gifting companies in Bangalore. Corporate gifts, employer branding, promotional goods, incentives and recognition, and constructing branded stores are all areas where Spentacorp provides solutions. Currently, Spentacorp provides services to several sizable Indian and foreign corporations throughout India and other countries in a variety of industrial verticals. Here are some of the services that Spentacorp offers:
You can choose from 1000 branded or unbranded products all over India and beyond.
Custom packaging options are there in case you want to personalize your corporate gifts.
Your queries will be treated at once with lighting fast responses over WhatsApp, email or via direct call.
Spentacorp offers worldwide shipping with fast delivery for every single product.
Product Catalog
Handcrafted wooden artefacts
Mobile Accessories
Dry fruit hampers and other edibles
Sustainable eco-friendly products
Drinkware, leather accessories and many more!
Contact No: 099800-06406
To visit Spentacorp and explore their products, you may click here.
FAQs
What are the top 10 corporate gifting companies in Bangalore?
Here are the top corporate gifting companies in Bangalore:
1. Blinkstore
2. Sparket
3. Tiny mammoth
4. Chumbak
5. Spentacorp
6. Intact Services
7. The giving tree
8. Cresco giftings
9. Conceptions
10.Qualicorp services
What are the latest Corporate gifts Bangalore have adopted?
In Bangalore, the latest corporate gifts include personalized stationery, high-tech gadgets and accessories, and sustainable and eco-friendly products.
Where can I order customized corporate gifts in Bangalore?
There are many corporate gifting companies in Bangalore where you can get customised corporate gifts for your employees. You can also visit Blinkstore if you want the best quality personalised gifts for your clients.
What are some unique corporate gifting ideas?
Here are some best corporate gifting ideas you should consider:
1. Surprise Gift box
2. Customised Apparel
3. Themed hampers and baskets
4. Personalised accessories
5. Desk essentials
Conclusion
Choosing the right one among so many corporate gifting companies in Bangalore might be difficult. Creativity and innovation are always appreciated by the young generations. So keep that in mind while implementing your corporate gift ideas. Hopefully, after reading this article you can surely decide which one will be the most suitable corporate gift for your employees.