Are you looking for profitable business ideas in Chennai? Discover 25+ fantastic business ideas in Chennai to get started in 2023. Explore Chennai's burgeoning market and grab the ideal chance for entrepreneurial success, from innovative digital businesses to contemporary lifestyle products.
Find inspiration and concrete tactics to establish your own business and prosper in Chennai's dynamic business scene with our thorough guide. Don't pass up these fantastic opportunities – unleash your business potential and make your mark in Chennai!" Read on to know more!
Table of Contents
Chennai- The Detroit of Asia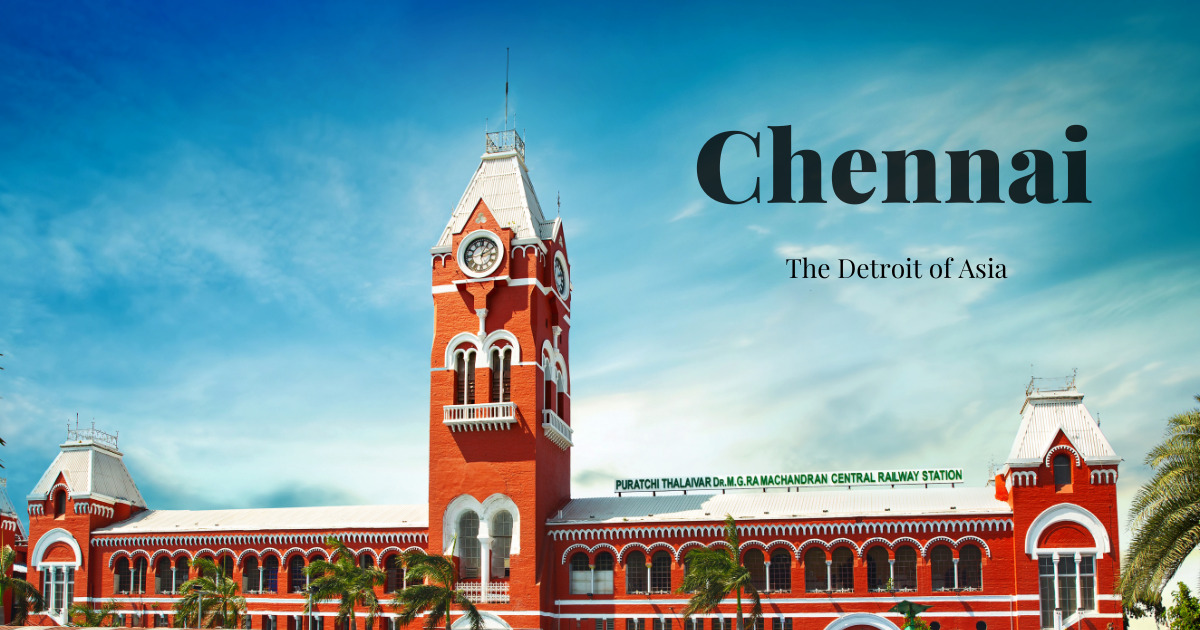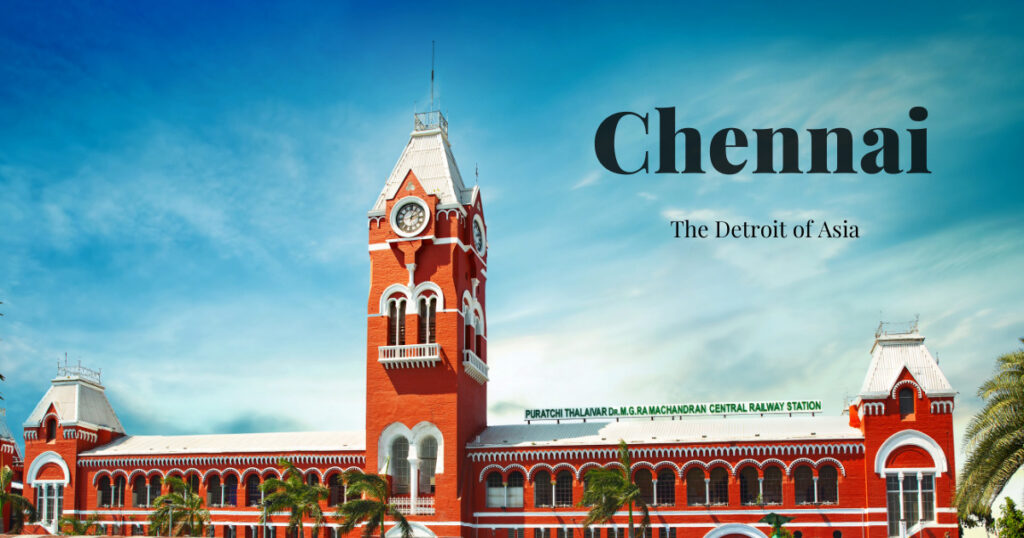 Chennai, sometimes known as the "Gateway to South India," is a bustling and culturally rich metropolis on the Bay of Bengal's Coromandel Coast. Chennai, the capital of the Indian state of Tamil Nadu, is not only a significant cultural, educational, and commercial powerhouse but also a busy cosmopolitan metropolis that mixes tradition with modernity.
Chennai's rich cultural legacy is one of its most notable qualities. The city is home to spectacular temples, like the famed Kapaleeshwarar Temple and the historic Parthasarathy Temple, that showcase excellent Dravidian architecture. Tamil Nadu's dynamic music and dance genres, including Bharatanatyam, Carnatic music, and the well-known Margazhi Music and Dance festival, add to Chennai's image as a cultural centre.
Chennai is also recognised for its gorgeous beaches, notably Marina Beach, which is one of the world's longest urban beaches. Elliot's Beach and Covelong Beach are popular attractions for both locals and tourists. In addition, the city has a number of parks, including Guindy National Park and the Semmozhi Poonga botanical garden, which provide green places for leisure and enjoyment.
The Economy of Chennai – An Overview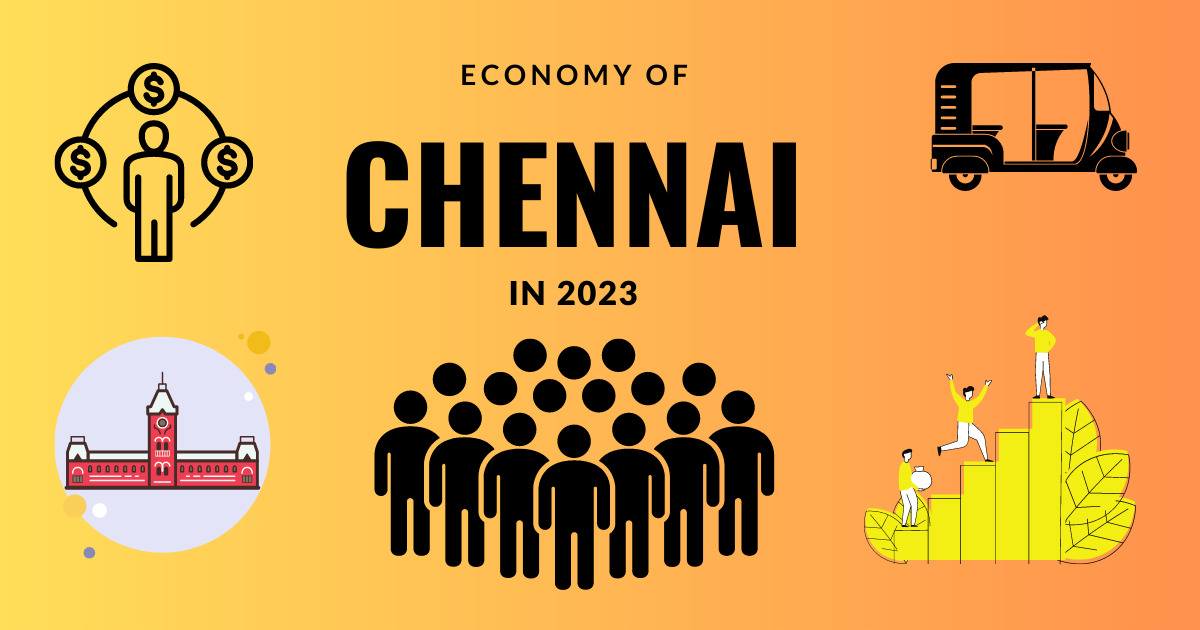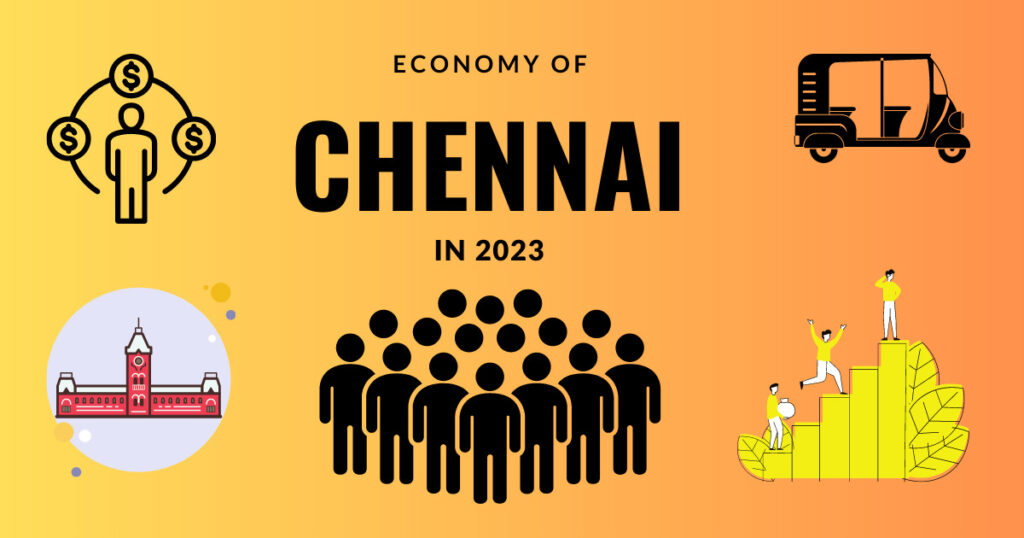 Chennai, the capital city of the Indian state of Tamil Nadu, is the country's major industrial and commercial centre. IT/IT-enabled services, car manufacturing, industries, financial services, port/shipping, and tourism/hospitality drive Chennai's varied economy. Textiles, chemicals, pharmaceuticals, and electronics are also important industries in Chennai. The city has a well-developed financial industry, with national and international banks and insurance businesses working there. International trade and business are facilitated by the Chennai Port.
According to recent estimates, Chennai's GDP is worth between $78.6 and $86 billion. The GDP of the Chennai Metropolitan Area was anticipated to reach approximately $200 billion when the Government of Tamil Nadu expanded it in 2022. (Source)
Why choose Chennai to start a business?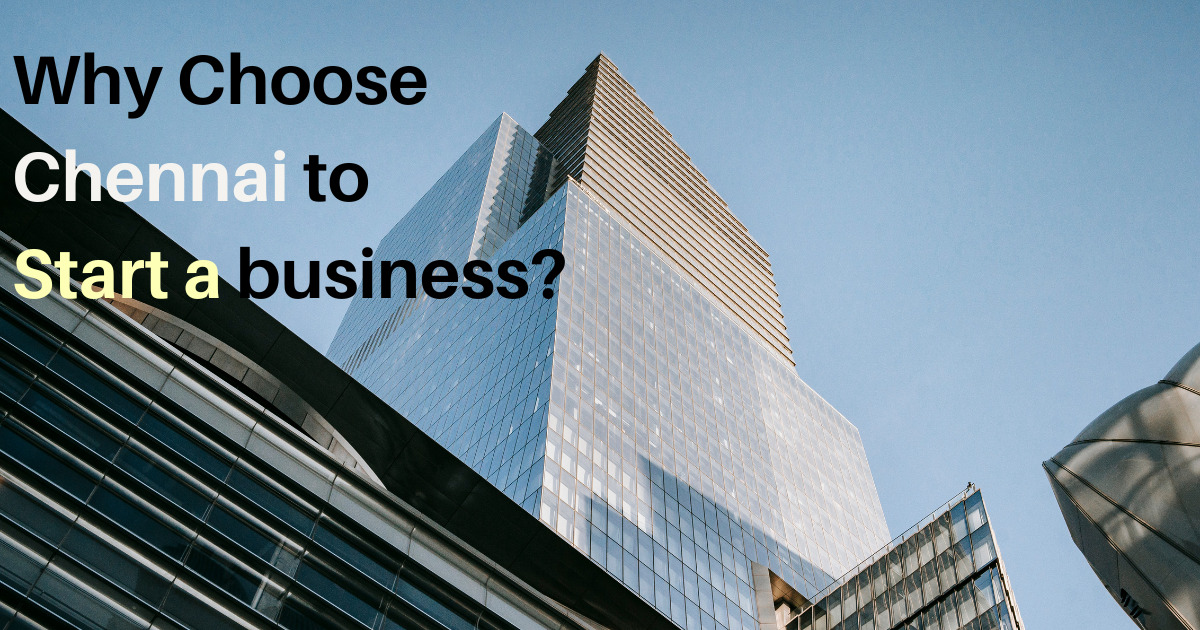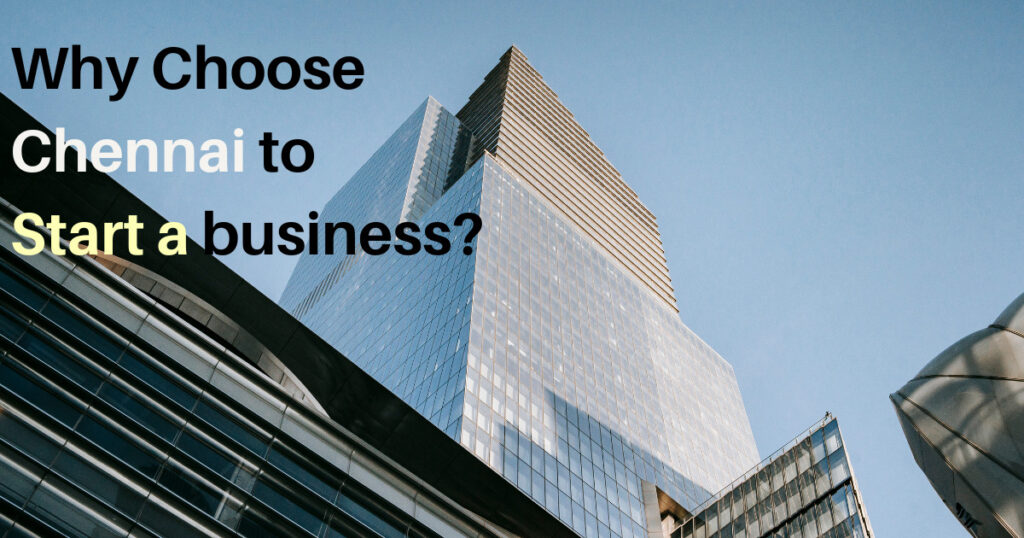 There are several reasons to consider Chennai for starting a business. Here are some of the most important ones:
Chennai has a well-developed infrastructure and is densely populated.
The city is teeming with elderly and young minds eager and inventive enough to create money.
The city has a vibrant industrial and commercial ecology.
Chennai has a talented workforce in a variety of industries.
Chennai, as a metropolitan metropolis, has advantages over other districts.
The position facilitates access to both domestic and international markets.
The government provides business-friendly policies.
Technological and innovative significance.
Widely recognised as a high-quality manufacturing centre.
Many multinational corporations and multinational corporations have their headquarters there.
Because the population's demands and expectations are diversified, small enterprises thrive as well.
Chennai provides a great quality of life through providing cultural and recreational opportunities.
Top 10 Best Business Ideas in Chennai with Low Investment
Here are some new Business Ideas in Chennai Without Investment that you can consider in 2023:
Organic Food Corner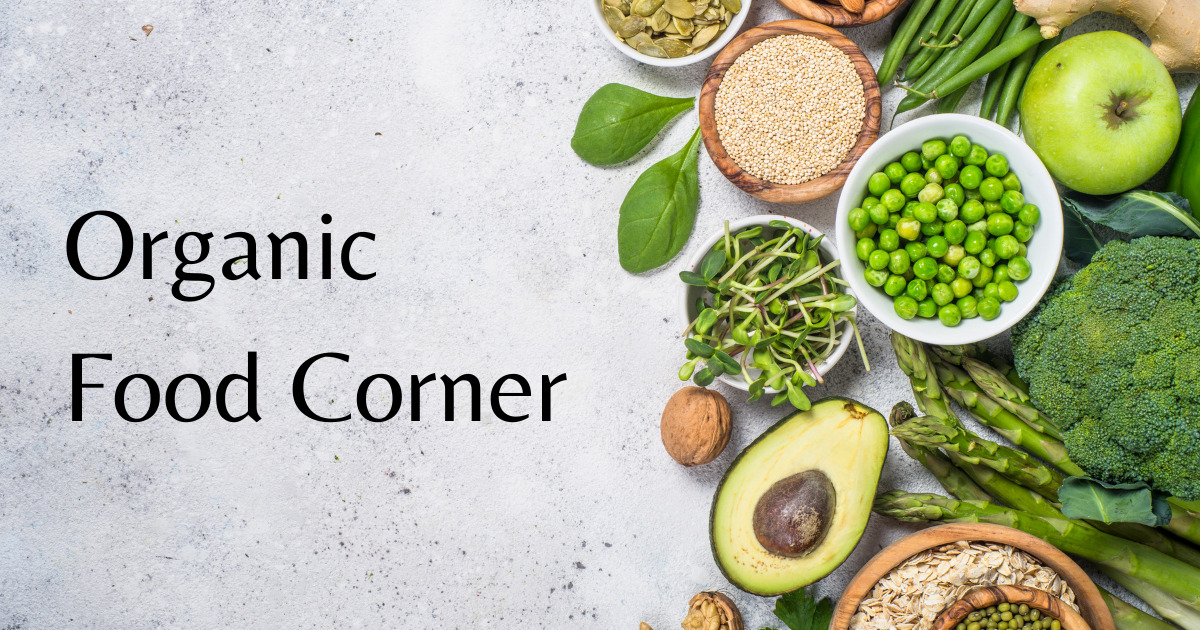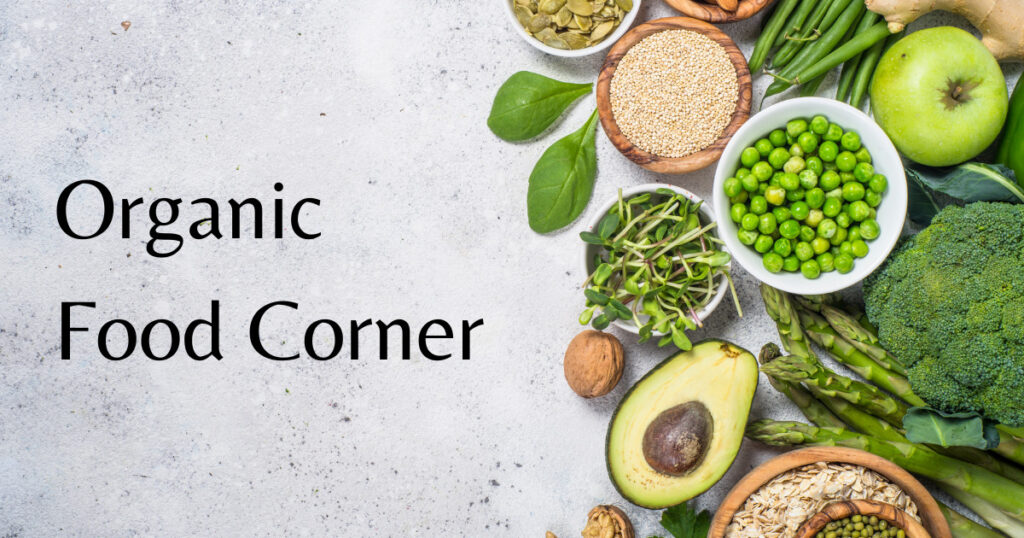 Given the growing need for healthy and organic food alternatives, opening an organic food corner is one of the best business ideas in Chennai. Chennai is home to a rising number of health-conscious residents who choose organic and locally sourced foods. You can sell organic fruits and vegetables, grains, dairy products, and snacks. Working with local organic farmers and suppliers will assist in assure the availability of fresh, high-quality products.
Childcare Services
Chennai is a bustling city with a sizable number of working parents, making childcare a profitable business idea in Chennai. Opening a nursery or offering babysitting services might assist working parents secure their children's safety and well-being while they are at work. Create a child-friendly atmosphere with age-appropriate activities and skilled carers.
Online Boutique Business
With the growing popularity of online shopping, opening an online boutique in Chennai might be a profitable investment. Create a distinct brand and design a variety of stylish apparel, accessories, or handcrafted things that cater to Chennai's varied population's fashion preferences. Create a user-friendly e-commerce website or sell your items through existing online marketplaces. We have already written a separate blog which talks about How to Start a Boutique Online in India. You can surely check that one out.
Fashion Store
Opening a fashion store in Chennai allows you to capitalise on the city's dynamic fashion culture as well as the need for innovative apparel alternatives. Choose a prominent site in a business neighbourhood or a busy retail district with care. Stock your business with a carefully chosen selection of trendy apparel, accessories, and footwear that appeals to a variety of age groups and interests. Maintain current fashion trends and offer personalised style guidance to consumers. Customers will be attracted and retained if visual merchandising is effective and a smooth shopping experience is provided.
Transcription Services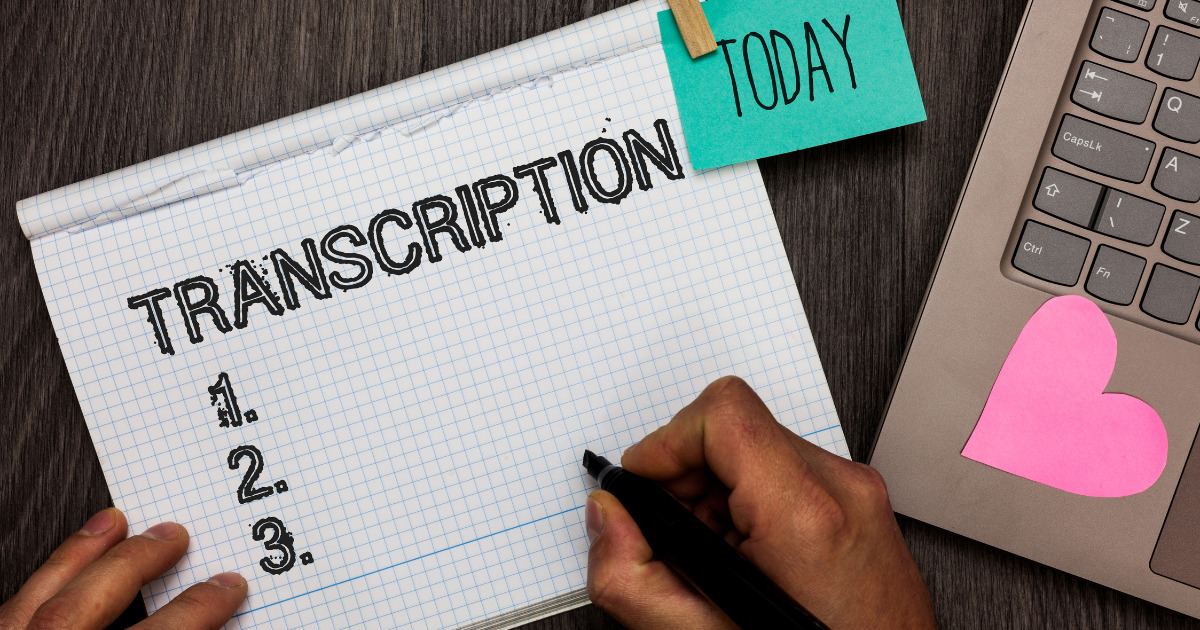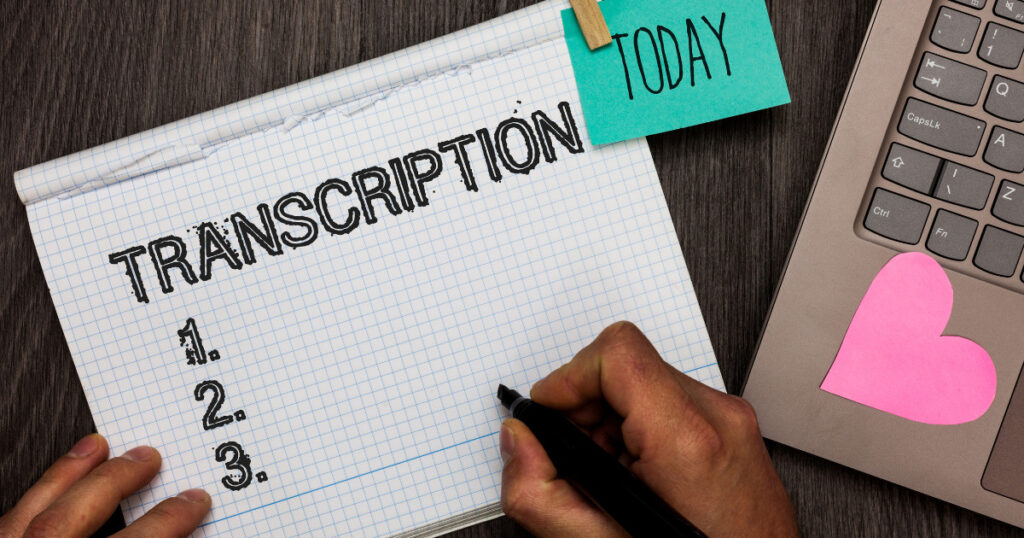 Starting a transcription services business in Chennai would allow you to meet the increasing demand for quality and fast transcription of audio and video information. Clients who require transcriptions for diverse purposes include corporations, law firms, medical experts, researchers, and content makers. To assure high-quality output, invest in professional transcribing equipment and software. To attract clients, advertise your services online, network with local firms, and form relationships with related sectors. If executed properly, this can be one of the best business ideas in Chennai.
Rideshare Driving
In Chennai, becoming a rideshare driver can be one of the most flexible and rewarding business ideas in Chennai. Join popular ridesharing platforms such as Quick Ride, Uber, or Ola and use your car to give people convenient transportation options. To provide effective and dependable trips, become acquainted with popular routes, sights, and destinations in Chennai. To achieve favourable evaluations and ratings, keep your car clean and well-maintained, prioritise passenger safety, and give outstanding customer service.
Virtual Assistant
Offering virtual assistant services in Chennai can help busy professionals, entrepreneurs, and small enterprises that need administrative or organisational assistance from a distance. As a virtual assistant, you may manage email, schedule appointments, enter data, manage social media, do research, and perform other administrative activities. Create a professional website or online portfolio to highlight your abilities and services. Efficient communication, dependability, and providing high-quality work on time are critical success elements for virtual assistants in Chennai.
Recruiting Agency
Starting a recruiting agency in Chennai can assist connect job seekers with businesses while also meeting the increasing need for talent acquisition services. Develop ties with local businesses and organisations in order to better understand their employment needs and expectations. Provide job advertising, resume screening, interview coordination, and applicant placement services. Create a large database of competent people from a variety of sectors and employment types.
Paying Guest Services
Starting a paying guest (PG) services business for students and working people, can give reasonable accommodation choices and could be the best among all other business ideas in Chennai. Determine appropriate residential homes or flats for conversion into PG facilities. Provide furnished rooms, facilities like Wi-Fi and laundry services, and a safe and comfortable living environment. Maintaining cleanliness, delivering dependable services, and prioritising residents' safety and well-being can assist you in attracting and retaining renters for your paying guest services in Chennai.
E-commerce Marketing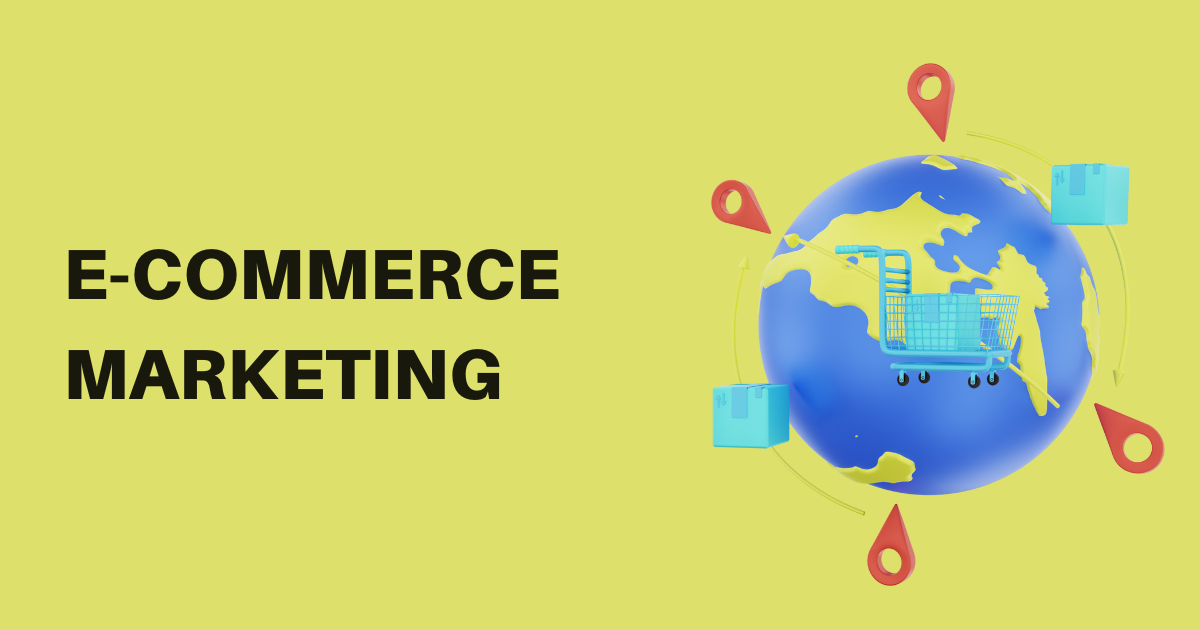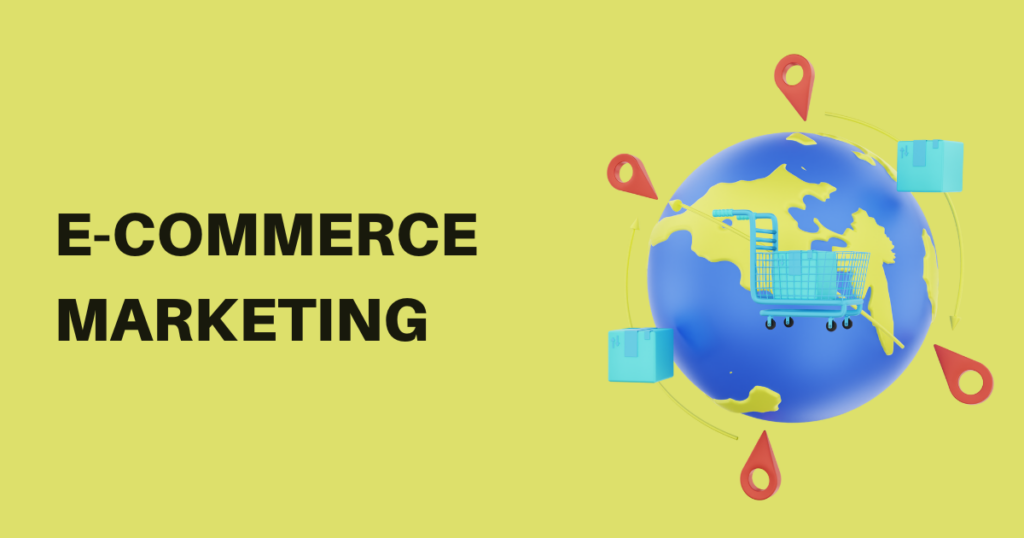 With the growing popularity of online purchasing, establishing and growing an e-commerce marketing business in Chennai can assist local businesses in establishing and growing their online presence. Provide web development, search engine optimisation (SEO), social media marketing, content production, and digital advertising services. Develop a customised marketing strategy for the Chennai market and specific consumer categories. To increase reputation and attract clients, showcase success stories and case studies. Maintain current knowledge of e-commerce trends and technology in order to create efficient and unique marketing solutions.
Start Up Business Ideas in Chennai
Previously we talked about the best business ideas in Chennai that anyone can consider if they are planning to start a business in Chennai. Now we will look at some startup ideas that can be done on an individual level and can be quite profitable.
Print on Demand
Print-on-demand is a popular e-commerce concept in which items are only printed when an order is placed. Given the increased need for personalised goods and the development of internet shopping, starting a print-on-demand business in Chennai can be a lucrative option.
You may also choose Blinkstore for print-on-demand in India because they offer high-quality materials at low pricing.
Social Media Influencer
Being a social media influencer in Chennai allows you to interact with a big and diversified audience. Create content in categories such as fashion, cuisine, travel, or lifestyle using platforms such as Instagram, YouTube, or TikTok. Collaborate with local companies, attend events, and use sponsored material to promote products or services. Chennai's rich culture and events give budding social media influencers several content options to develop their following and impact.
Digital Marketing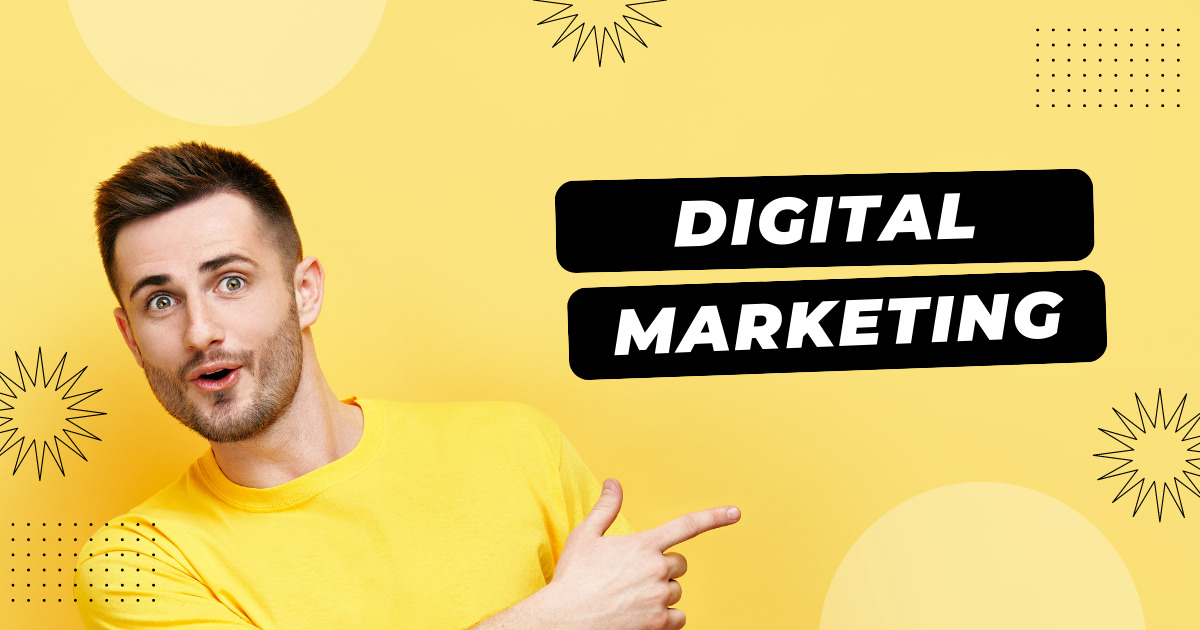 Starting a digital marketing firm in Chennai would allow you to meet the rising need for internet marketing services. Provide social media marketing, search engine optimisation (SEO), content production, and digital advertising services. Connecting with local companies, displaying successful campaigns, and generating demonstrable results can help your digital marketing company succeed in Chennai's competitive market.
Confectionery Shop
Opening a confectionary business in Chennai allows you to capitalise on the city's love of sweets and snacks. Confectioneries such as cakes, pastries, cookies, chocolates, and traditional Indian sweets are available. Maintaining sanitary standards, as well as delivering outstanding customer service, can help your confectionary business stand out in Chennai's culinary environment.
Vlogging
You may share your experiences, thoughts, and ideas with a global audience by starting a vlogging channel in Chennai. It can be one of the best business ideas in Chennai with a high potential for growth. Select a speciality or subject that reflects your hobbies and the culture of the city, such as cuisine, travel, lifestyle, or entertainment. Capture the spirit of Chennai in your vlogs by highlighting renowned monuments, street cuisine, local events, and cultural festivals. Discover hidden gems and interact with your visitors to establish a loyal following.
Content Development
Starting a content development company in Chennai will help you meet the growing need for high-quality, engaging material across several channels. Provide content writing, copywriting, blog writing, website content production, and social media content development services. Create a good portfolio that highlights your experience and writing style. Keep up with industry developments, perform extensive research, and provide material that fulfils client needs and engages readers.
Video Editing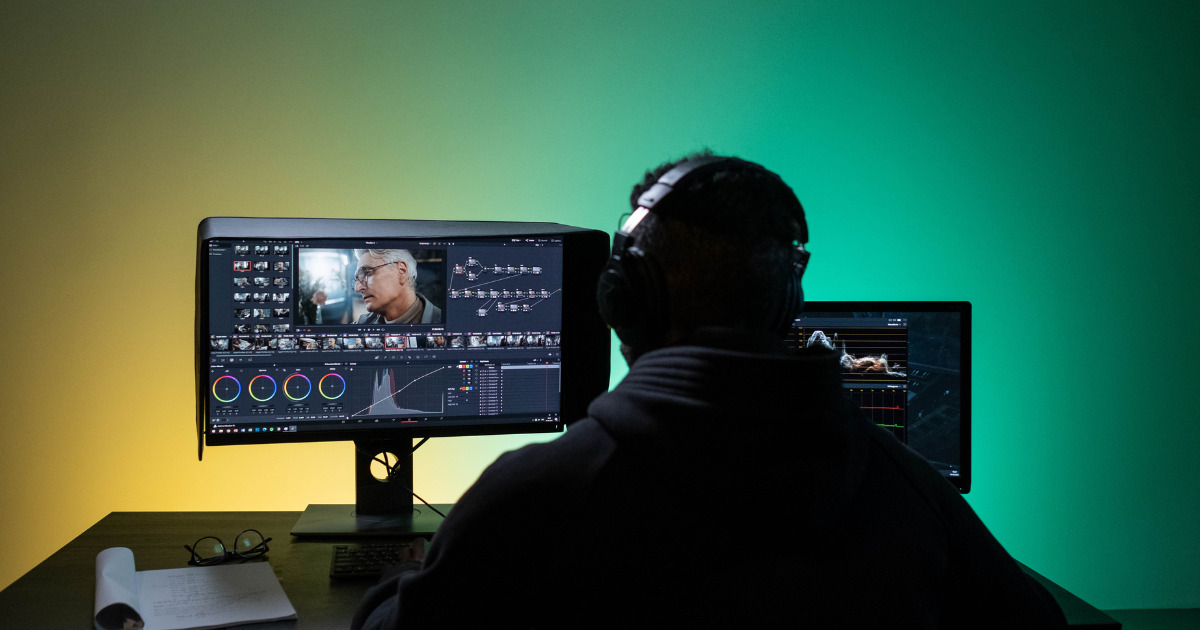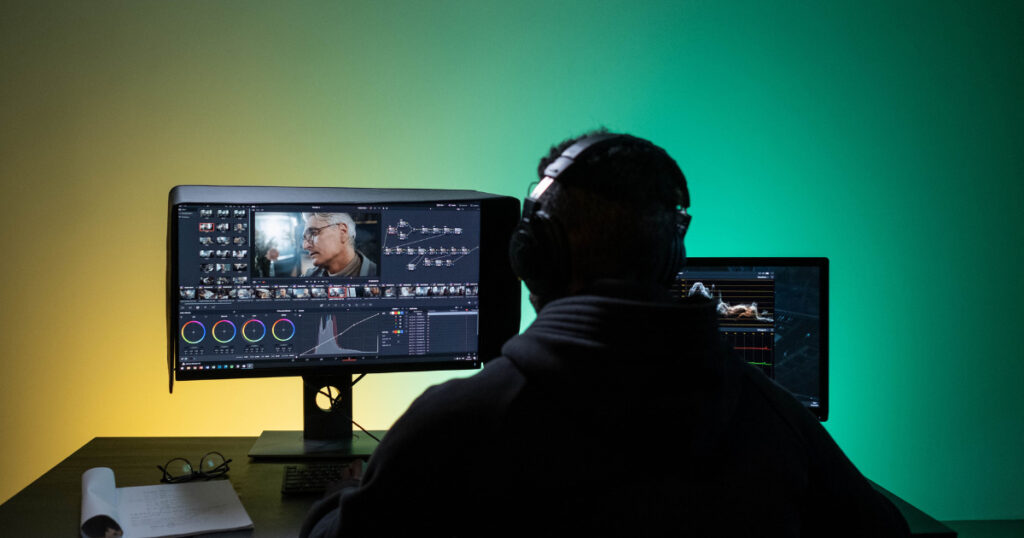 With the evolution of digitization and social media, there is a huge demand for video editors in Chennai. So, if you have the relevant skills of doing video editing, this can be one of the best business ideas in Chennai for you. You can easily cater for the demands and make content for different platforms like Youtube, social media and others. You can also take up projects for designing promotional videos, events and corporate meetings. Remember to use professional video editing software and deliver high-quality videos as per your client's requirements. In case you don't know what's the best professional video editor for you, you can read our detailed blog on Best Free Video Editing Apps and Software for 2023
Business Ideas For Women in Chennai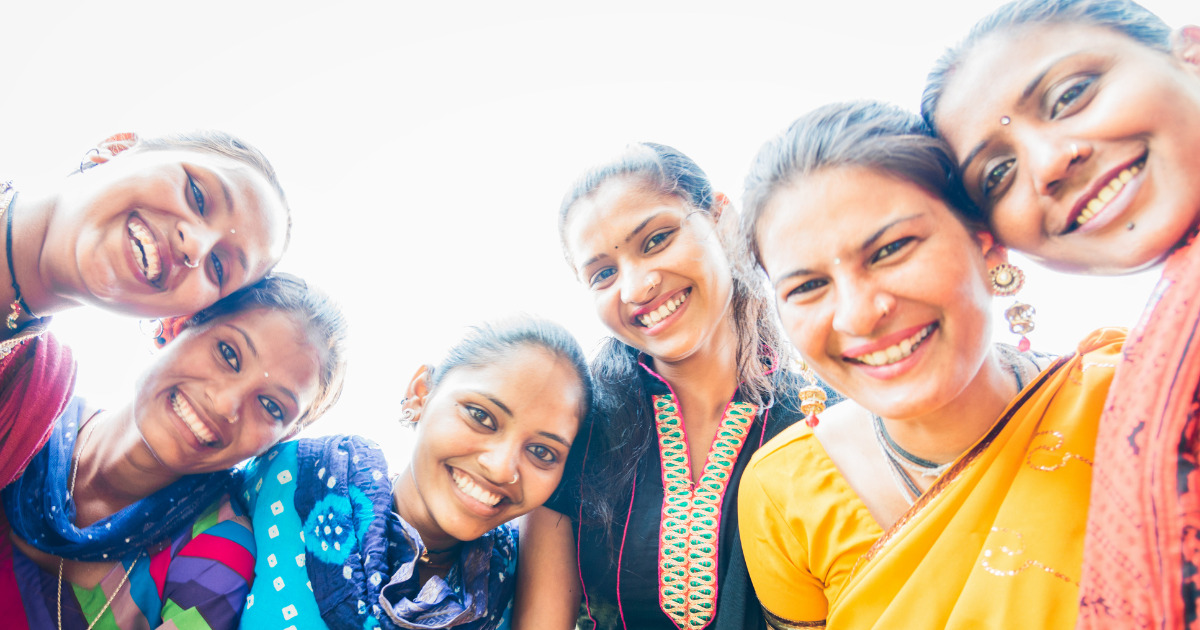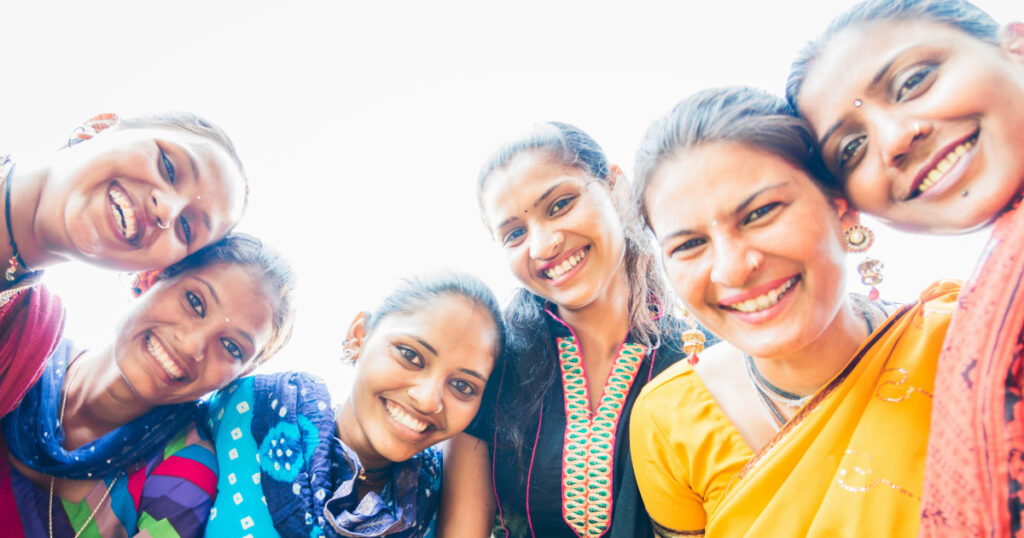 Women-owned firms account for one in every five enterprises with a revenue of $1 million or more (source). More and more women are seeking new methods to achieve rewarding work, and for many of them, this means going it alone and creating their own enterprises. So let's take a look at some business ideas for women in Chennai:
Interior Designing
Small enterprises thrive in metropolitan areas. Interior design, painting, furniture, and home decor goods have grown in popularity during the last five years. Theme-based home decor has also grown in popularity. Hence, Interior designing can be one of the best business ideas in Chennai. However, to fulfil and match the consumer's goals, you should have an aesthetic sensibility. You can also create customised decor products and sell them directly to your client.
Yoga Fitness Trainer
The pandemic made it simpler than ever to become a certified yoga or pilates instructor, and it also raised the demand for at-home exercises. So, if you are interested in wellness and have a desire to teach, being a yoga instructor could be a lucrative business idea in Chennai. You can teach in the studio, open your own private studio, or teach online.
Chef
Becoming a chef in Chennai allows you to demonstrate your culinary abilities in an environment where busy professionals don't have time to cook but yet want something nutritious and tasty. You can obtain clients through friends and family, as well as by working with individuals in your community. You can even open your own restaurant or caterer, specialising in regional cuisine, fusion cuisines, or unique culinary trends. Create menus that are distinctive and delicious by using fresh, high-quality products.
Makeup Artist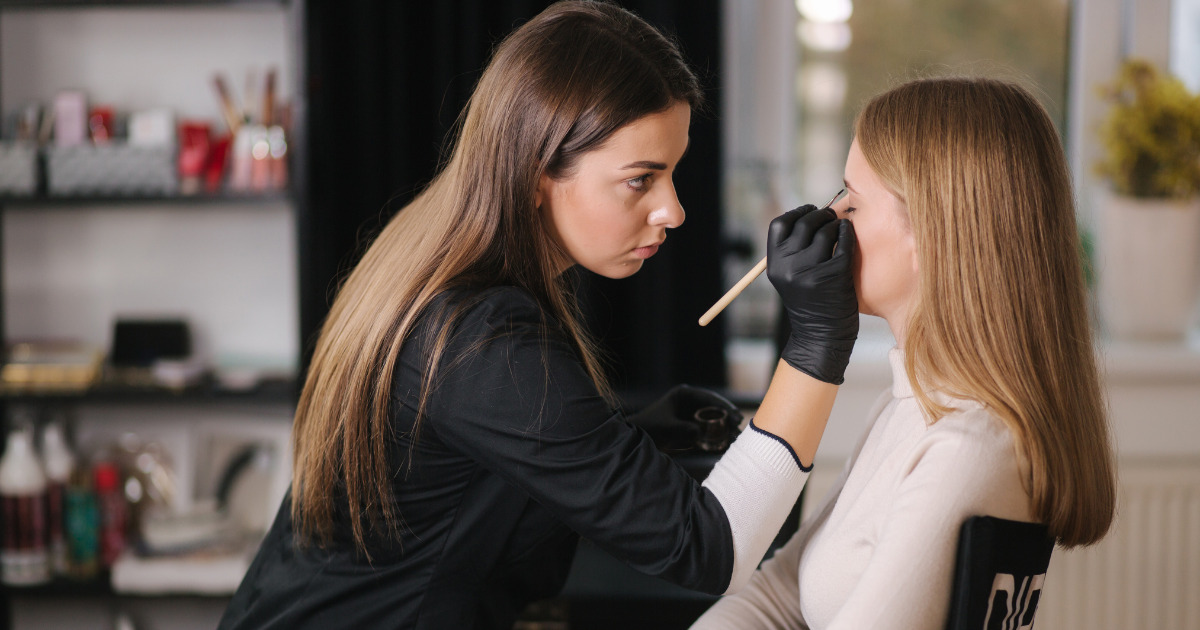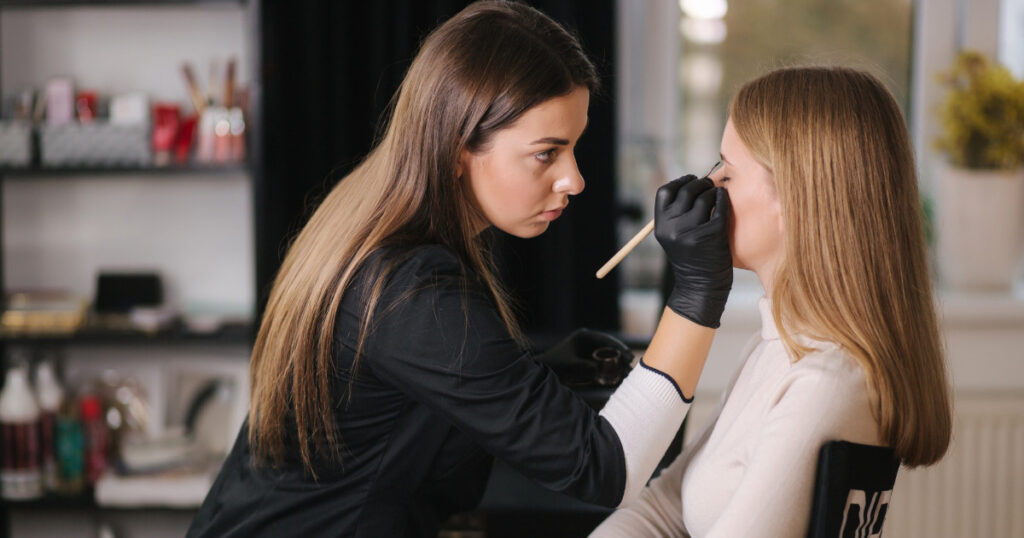 Starting a makeup artist business in Chennai allows you to express your creativity while also catering to clients for a variety of events. You can apply for make-up without a certificate, but you can obtain one at any beauty school. Begin by performing make-up on friends and relatives to gain recommendations. Professional makeup services could also be done for weddings, parties, fashion events, photoshoots, and other special occasions.
Freelance Web Developer
If you enjoy IT and coding, building websites might be one of the best rewarding business ideas in Chennai for you. Every business needs an online presence, and with technology always evolving, they will always want the assistance of someone to assist them in creating the ideal website. Provide website design, development, and upkeep to businesses and individuals. Connect with new clients by using online freelancing platforms, social media, and local networking events.
Content Creator
If you've always wanted to create and share information on social media, then content production may be the business for you. Content providers may collaborate directly with brands to create content for their platforms. You may also go it alone and create your audience on social media by publishing online. Content creators may monetize their businesses in a variety of ways, ranging from affiliate marketing to brand sponsorships, and the sky is the limit when it comes to how much money you can make as a content creator.
Online Tutoring
If you enjoy maths, physics, or another topic, you may start a teaching business, either in person or online. Depending on your expertise level, you can instruct tiny children or teenagers. To conduct dynamic and interesting tutoring sessions, use video conferencing systems and online learning tools. To attract students and parents looking for quality online tutoring in Chennai, build a good reputation for providing effective education, personalised attention, and positive results.
Podcast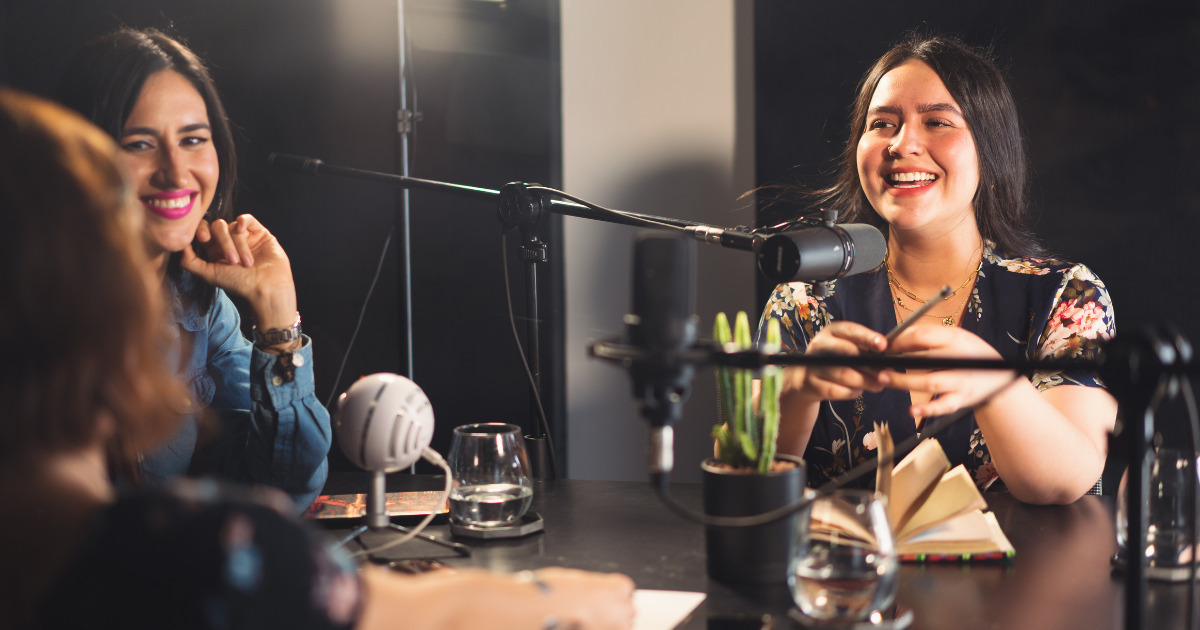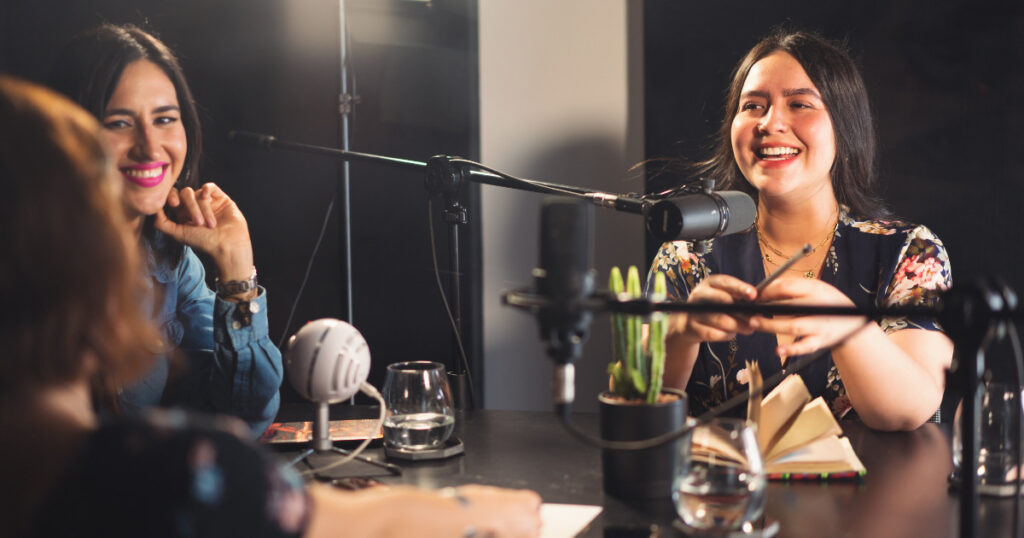 Last but not the least, in the list of the best business ideas in Chennai for women, we have podcast services. Podcasting is also growing in popularity, and all podcast shows require audio editors and producers. If you have the skills or wish to take an online course to gain them, you might establish a podcast production firm. Select a speciality or topic that is relevant to the Chennai community, such as local culture, history, entrepreneurship, or entertainment. Plan entertaining and informative podcast episodes, invite guests that are related to your chosen topic, and supply your audience with quality information.
Conclusion
Beginning a business in Chennai offers a plethora of options in a variety of industries. The city's thriving economy, expanding population, and broad client base make it an appealing destination for entrepreneurs and aspiring company owners. Chennai has a favourable atmosphere for development in the food industry, services sector, creative sectors, and internet companies. Entrepreneurs can tap into Chennai's potential and develop flourishing firms by understanding the local market, responding to unique demands, delivering excellent products or services, and employing smart marketing methods.
Starting a business in Chennai may be a satisfying and successful endeavour with careful preparation, ingenuity, and a customer-centric attitude. Hopefully, now with this list of the best business ideas in Chennai, you will be able to start a successful business and become profitable in no time.
FAQs
What are some small business ideas in Chennai in Tamil?

Some small business ideas in Chennai in Tamil includes:
1. மஞ்சள் வியாபாரம் (Turmeric business)
2. வேர்க்கடலை வியாபாரம் (Peanut business)
3. உணவூட்டு சேவைகள் (Food delivery services)
4. பழம் வங்கி (Fruit vendor)
5. கிராமத்து பொருள் வங்கி (Rural goods store)

Which are among good business ideas in Chennai?

Some good Chennai business ideas include:
1. Online fashion boutique or store
2. Digital marketing firm
3. Print on demand
4. Centre for Fitness or Wellbeing
5. Event organisation and management
6. Cafe or speciality coffee store

What are the latest business ideas in Chennai?

Some of the most recent company ideas in Chennai may be:
1. Environmentally friendly Products and services
2. Co-working or shared office spaces
3. Virtual reality (VR) gaming centre
4. Software development
5. 3D printing services.