Establishing a boutique business might be an excellent opportunity to express yourself and your creativity. A boutique enables the entrepreneur to create something delectable and pleasurable to share with their friends and clients. The success of a boutique is determined by its uniqueness.
If you want to launch a boutique online in India in 2023, our guide has you covered. We offer experienced advice on everything from selecting a successful topic to building a website and efficiently marketing your business. To begin your boutique business and achieve success in the competitive e-commerce industry, follow our step-by-step procedure and start building your dream today!
Table of Contents
Introduction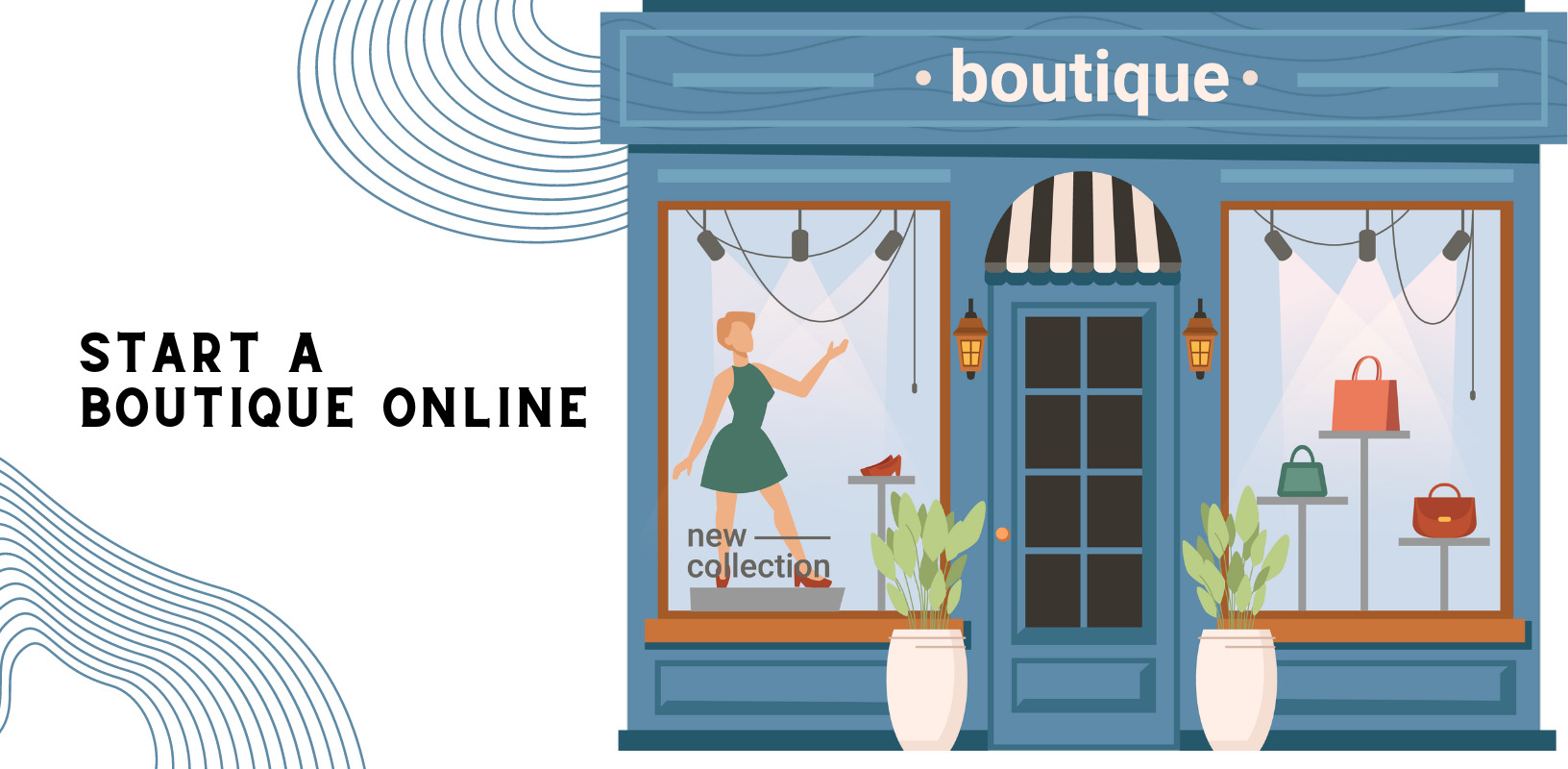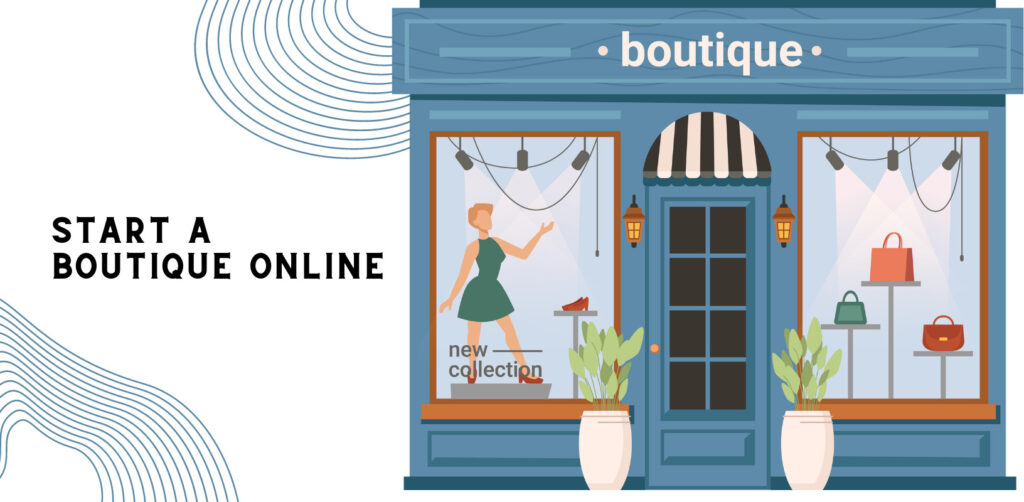 In recent years, India's e-commerce market has grown dramatically, making this an excellent moment to launch an online boutique. With the ease and convenience of the internet, starting an online boutique has become a popular and profitable alternative for budding entrepreneurs.
According to Statista, the online clothes and accessories retail business will earn more than $153 billion in sales by 2024. But, beginning a boutique business can be daunting, especially if you don't know where to start. That is why we have put together a detailed guide to assist you in launching your boutique business. This guide will provide you with the information and resources you need to get started.
Also Read: How To Start A Clothing Business Online In India? (10 Benefits)
Key things to consider before starting a Boutique Online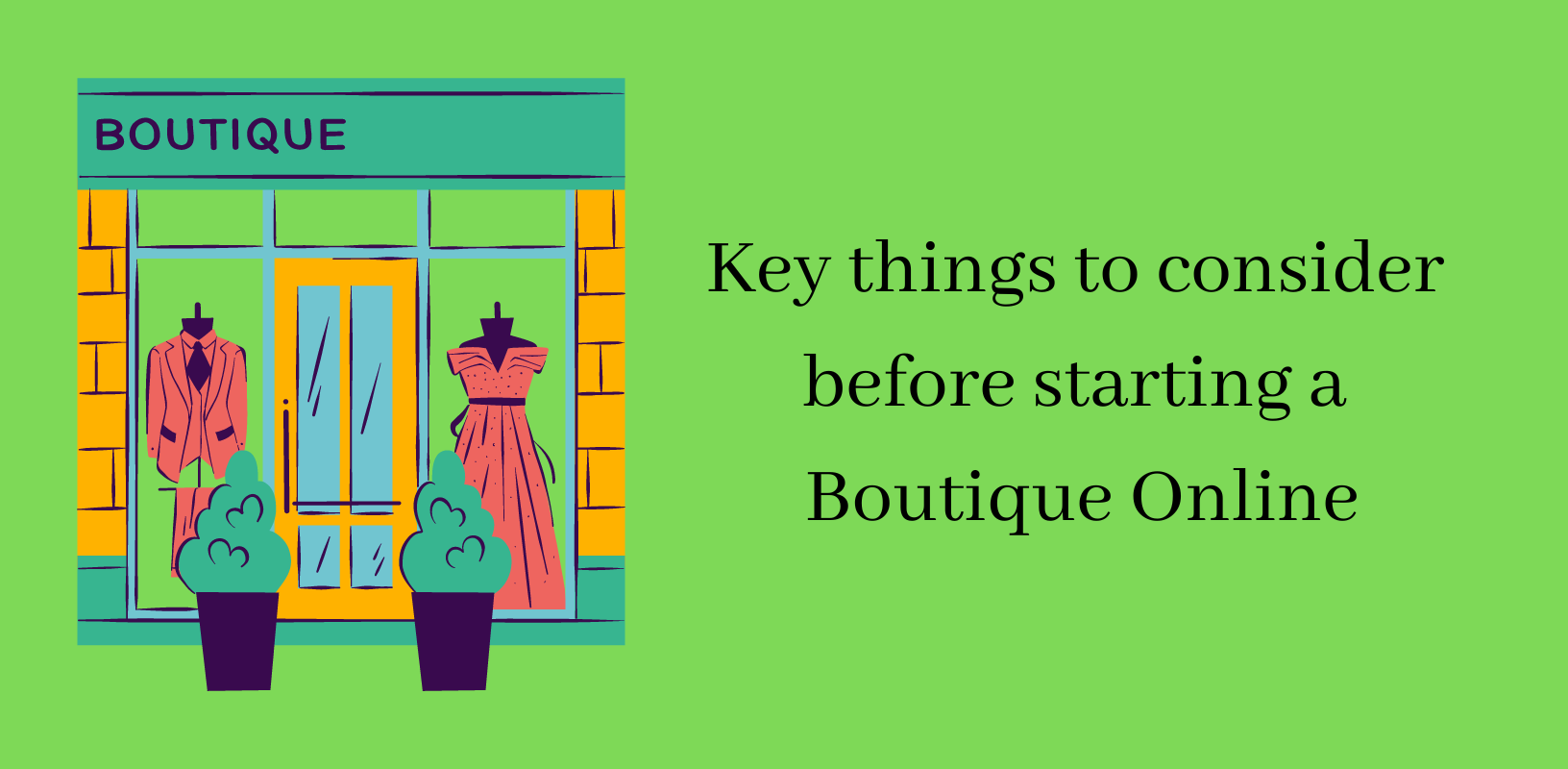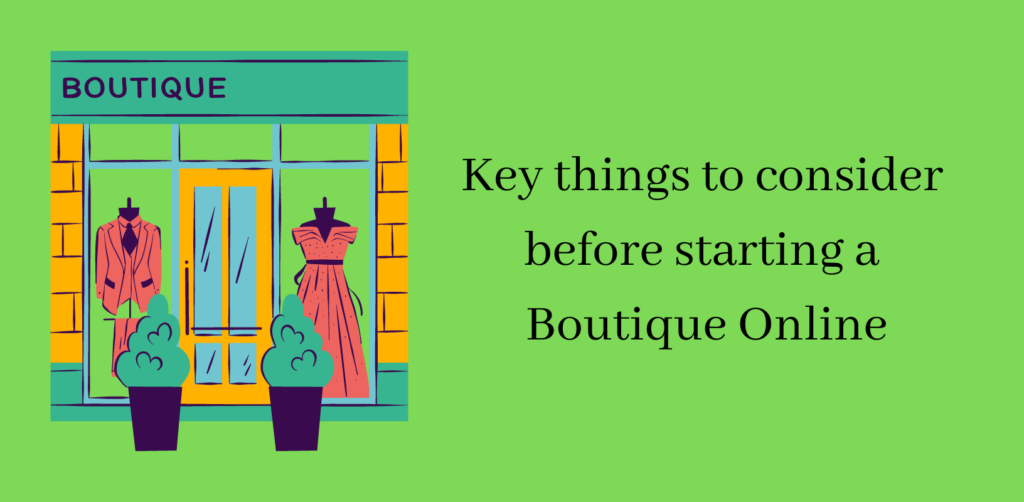 Though Boutique businesses can generate a good amount of revenue, there are some things to keep in mind while starting a boutique online in India.
The boutique business won't grow overnight. Patience is the key to success here.
Growth will depend on how you plan and execute it.
It is always recommended to stay motivated as businesses have ups and downs in their journeys.
Always keep yourself with licence requirements and govt. regulations to avoid any legal conflicts.
These businesses require investment so you should also consider the financial aspects before starting the boutique online.
A little forethought may go a long way towards effectively launching an online store. Let's have a look at how you can get started with your business.
Steps to start a Boutique Online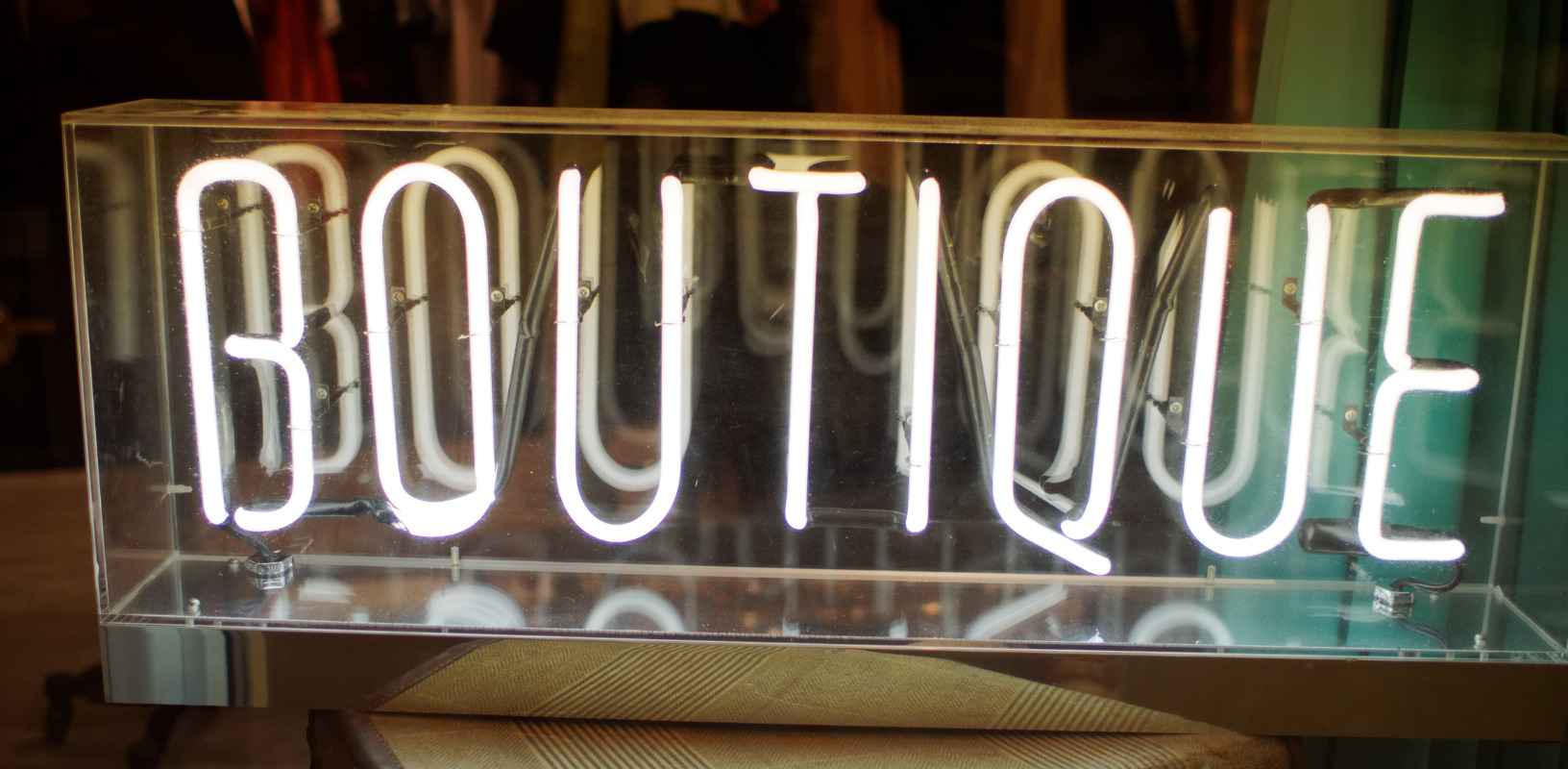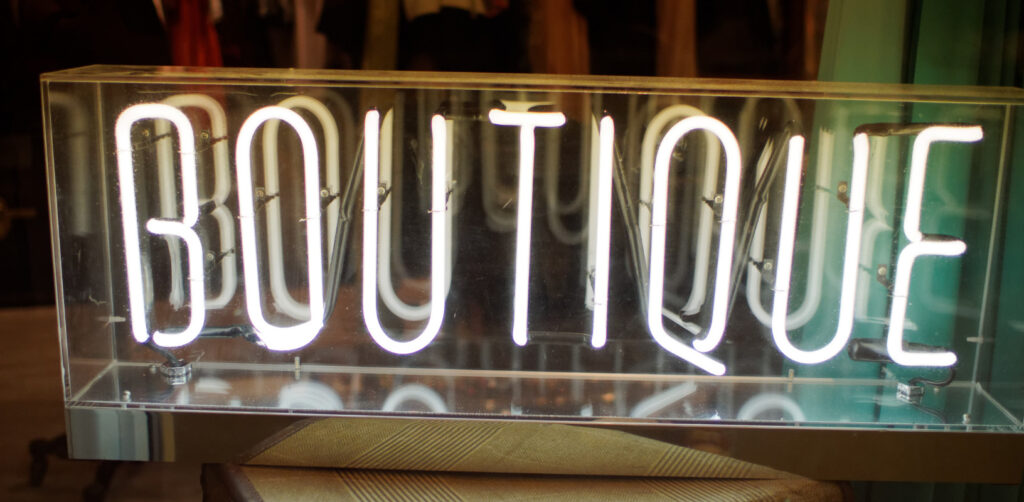 Follow these important steps to start your boutique business with ease.
Choose your business Idea
Establishing an online boutique necessitates a distinct company concept that distinguishes you from your competitors. Consider your unique interests, abilities, and experiences to find a niche that complements your strengths. This will allow you to provide one-of-a-kind products and services that address the specific demands of your target audience.
Study the market and identify market gaps
Before opening your online boutique, research the industry and find any holes that may be filled. Investigate your competitors' products, pricing, and marketing techniques. Discover market gaps that you may use to provide something unique to your target audience.
Make up a Plan
Developing a thorough business strategy is critical to the success of your online boutique. Your business goals, target audience, marketing approach, budget, and schedule should all be outlined in your plan. A well-thought-out business plan can help you make educated decisions and remain on track as you establish and build your company.
Study your target audience
Knowing your target audience is essential for providing products and services that cater to their individual requirements and preferences. To determine your target audience, conduct market research and demographic data analysis. This will allow you to design customised marketing strategies that will appeal to your customers and increase sales.
Also Read: 50 Most Profitable Home Manufacturing Business Ideas in India 2023
Decide a Brand name and logo
Your brand's name and logo are essential components of its identification. Pick a brand name that embodies your speciality and brand values, and create a memorable, one-of-a-kind, and instantly identifiable logo. Your brand identity will help you stand out in the market and connect with your target audience.
Fix the pricing
Choosing the best pricing plan for your online boutique is critical to its success. While determining prices, consider your costs, profit margins, and competition. You could also try out alternative price methods, such as discounts, bundling, and tiered pricing, to see which one works best for your company. Remember that your price must be competitive while still reflecting the quality and worth of your items.
Marketing and promotion
Creating an all-encompassing marketing and promotion plan is critical to the success of your online store. To reach your target audience and generate sales, consider social media marketing, email marketing, influencer collaborations, and paid advertising. Experiment with several strategies to determine the most successful methods to contact and engage your consumers.
FAQs
What are the legal criteria in India for launching a boutique online?

To open a boutique online in India, you must first establish your company and secure all licences and permits required to run an internet business in your state.

How do I pick a market for my boutique online?

Select a market need that is profitable and sustainable while also aligning with your interests, talents, and expertise. Do market research to uncover market gaps that you can fill, as well as competitor research to differentiate yourself and provide unique goods and services.

How can I get merchandise for my online store?

Choose dependable suppliers and manufacturers who can deliver high-quality items that are relevant to your niche. Negotiate rates and service conditions with your suppliers so that you may offer competitive prices to your clients.

How should I promote my online boutique?

Create an all-encompassing marketing approach that incorporates social media marketing, email marketing, influencer collaborations, and paid advertising.
Conclusion
Establishing a boutique online in India may be a gratifying and successful endeavour, but it takes careful strategy, execution, and continual work. Begin and expand a successful online boutique by following the fundamental stages of selecting a niche, finding items, creating a website, developing a brand identity, and effectively promoting your products.
Remember to be adaptive and sensitive to market changes and consumer wants, and to constantly aim to provide high-quality goods and great customer service. You can develop a strong online presence and succeed in the competitive e-commerce industry with perseverance, ingenuity, and a customer-centric strategy.