Go through our extensive list of 50 viable home manufacturing business ideas for India in 2023. Discover the ideal chance to transform your passion into a successful business and begin your entrepreneurial journey right away.
Table of Contents
Introduction
Starting a successful business from the convenience of one's home has grown increasingly popular in India thanks to the rise of entrepreneurship and the ease of access to technology. The ability to use one's talents and ingenuity to turn a hobby into a business makes home manufacturing firms particularly appealing.
In 2023, there are several prospects for home manufacturing enterprises in India that offer a handsome return on investment. The possibilities are boundless, ranging from homemade arts and crafts and textiles to food and cosmetic goods. This article will guide you with 50 of the most lucrative home manufacturing business ideas in India for 2023. This guide will offer prospective idea along with some insights to kick-start your business (home manufacturing business ideas near Delhi, India).
50 Home Manufacturing Business Ideas in India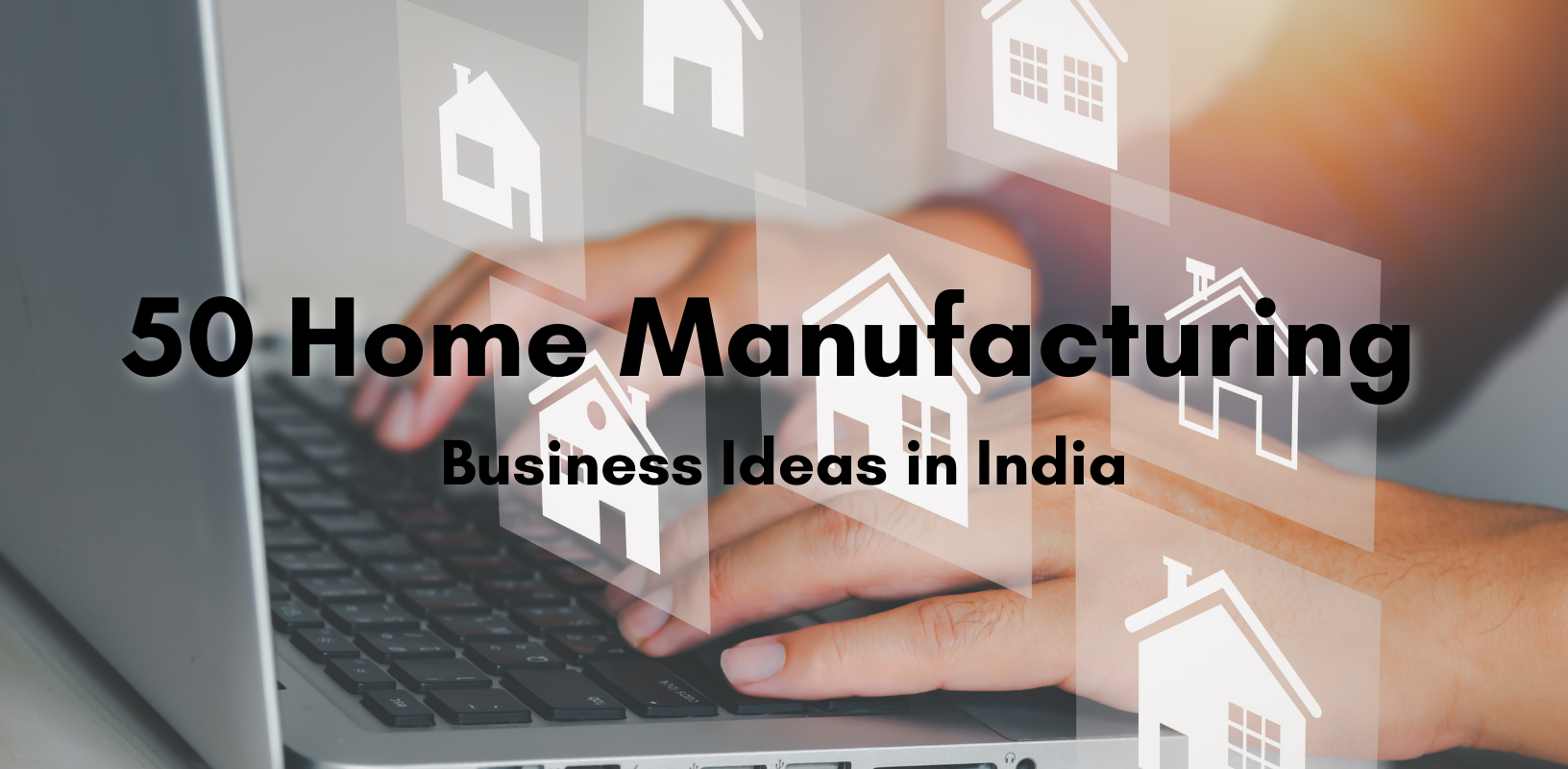 Here are some of the most profitable manufacturing business to start in 2023.
1. Handmade Soap Preparation
Making homemade soap is a well-liked home manufacturing company concept that needs little startup capital and has a great potential for profit. The initial costs are not too high, and it is simple to find the necessary raw materials. Little batches of soap can be produced initially by business owners, and as they gain a reputation, they can progressively increase production.
2. Candle Business
Manufacturing candles is another lucrative home manufacturing company concept. Because they are so popular for aromatherapy and home decorating, candles present a significant business opportunity. Entrepreneurs can start with basic candle-making methods for a minimal initial investment and then progress to more intricate designs over time. It can also be a terrific approach to draw people to customise candle designs according to their tastes.
3. Jewelry Designing
Manufacturing jewellery is a traditional home manufacturing company idea that has been practised for many years. Entrepreneurs that possess a good sense of design and imagination can produce distinctive jewellery items that appeal to a variety of buyers. Employing basic equipment and materials can reduce startup expenses, and business owners can sell handmade wares on internet marketplaces, regional fairs, and exhibitions.
4. Handmade Paper Making
Producing handmade paper is a fantastic business opportunity for those who wish to have a positive impact on the environment because it focuses on sustainability and eco-friendliness. Businesses may make distinctive and appealing paper goods like greeting cards, stationery, and journals using recycled materials. Handmade paper production will be a successful business idea in India by 2024 due to the expanding need for environmentally friendly paper goods.
5. Print-on-Demand Business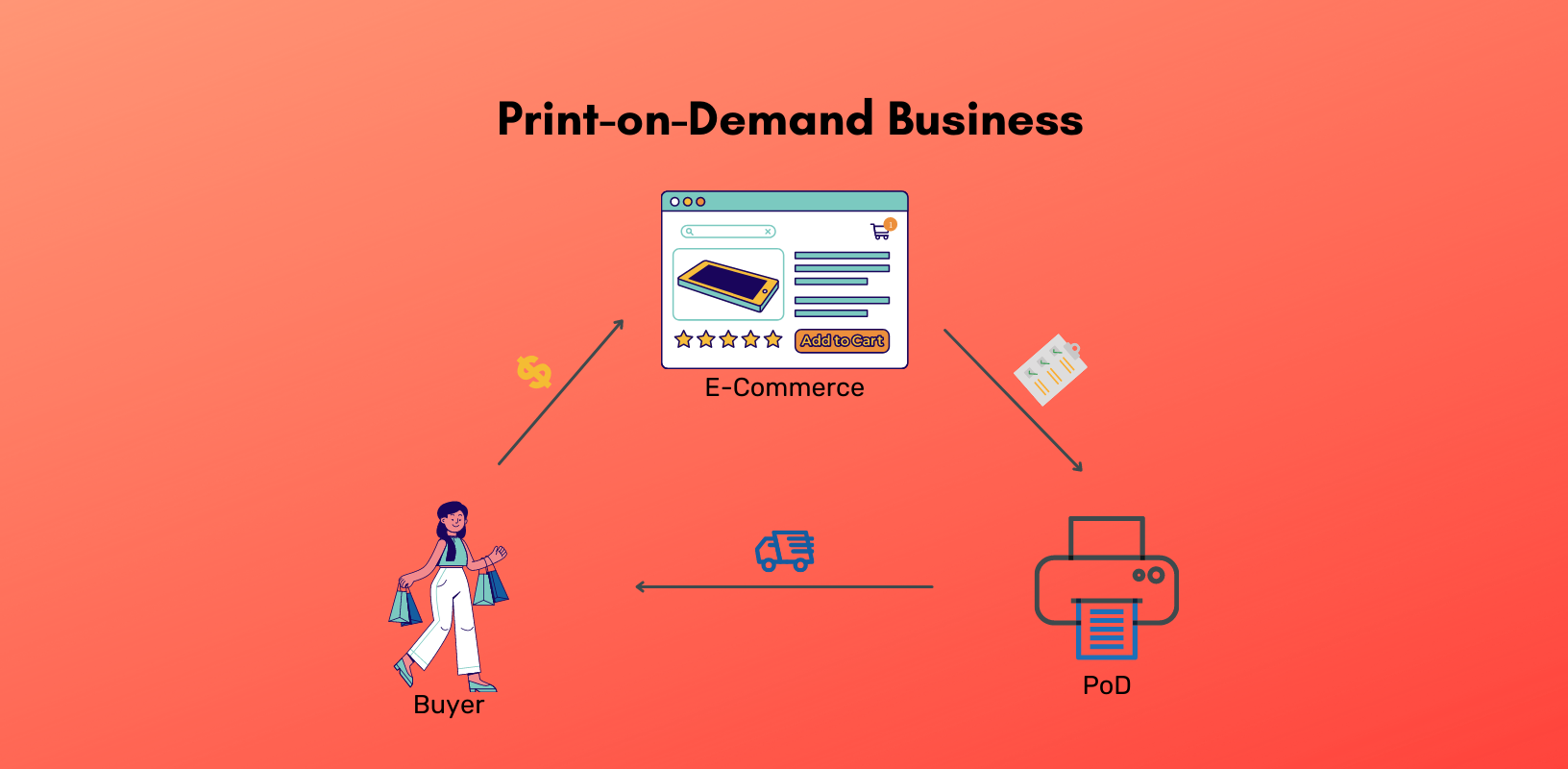 This is probably the easiest business to start in 2023. In recent years, print on demand has become a well-liked home manufacturing company concept. Without the requirement for an initial investment in inventory or equipment, this business model enables entrepreneurs to produce and sell their own designs on a variety of products like T-shirts, mugs, and phone cases. You can use platforms like Blinkstore to open an online store and start selling products for free.
Also Read: 12 Best Print On Demand Sites For Artists (2023)
6. Homemade Chocolate Preparation
Chocolate is something that is widely consumed in India. Homemade chocolate preparation is hence a popular home manufacturing company idea which involves creativity and talent in chocolate production. Businesses can produce distinctive and delectable chocolates utilising premium components like cocoa powder, sugar, and flavourings. Entrepreneurs can build a loyal consumer base and grow their firm by using appealing packaging and marketing through internet platforms, regional markets, and exhibitions.
7. Organic Farming
Organic Farming is an old farming technique which is getting popularity with time. Specially in 2023, people are becoming health conscious and choosing organic food over the regular ones. Organic produce can be grown by business owners utilising organic agricultural techniques without the use of artificial pesticides and fertilisers. you can grow your business by selling the fruit directly to consumers through farmer's markets, internet marketplaces, and natural food stores.
8. Herbal Medicine Making
Producing herbal medicines is a home manufacturing company concept that necessitates knowledge of and experience with herbal medicine. Businesses can develop distinctive and efficient herbal treatments that address a variety of health issues. Entrepreneurs can build a loyal consumer base and grow their brand through word-of-mouth recommendations by emphasising high-quality ingredients and natural cures.
9. Homemade Pickles
A popular culinary item in India, homemade pickles might be a successful home manufacturing business idea for those who love to cook. Businesses can use locally obtained ingredients to make distinctive and delectable pickles that they can sell on online marketplaces, at local markets, and at trade shows. Don't forget to promote it to reach to the maximum audiences.
10. Furniture Business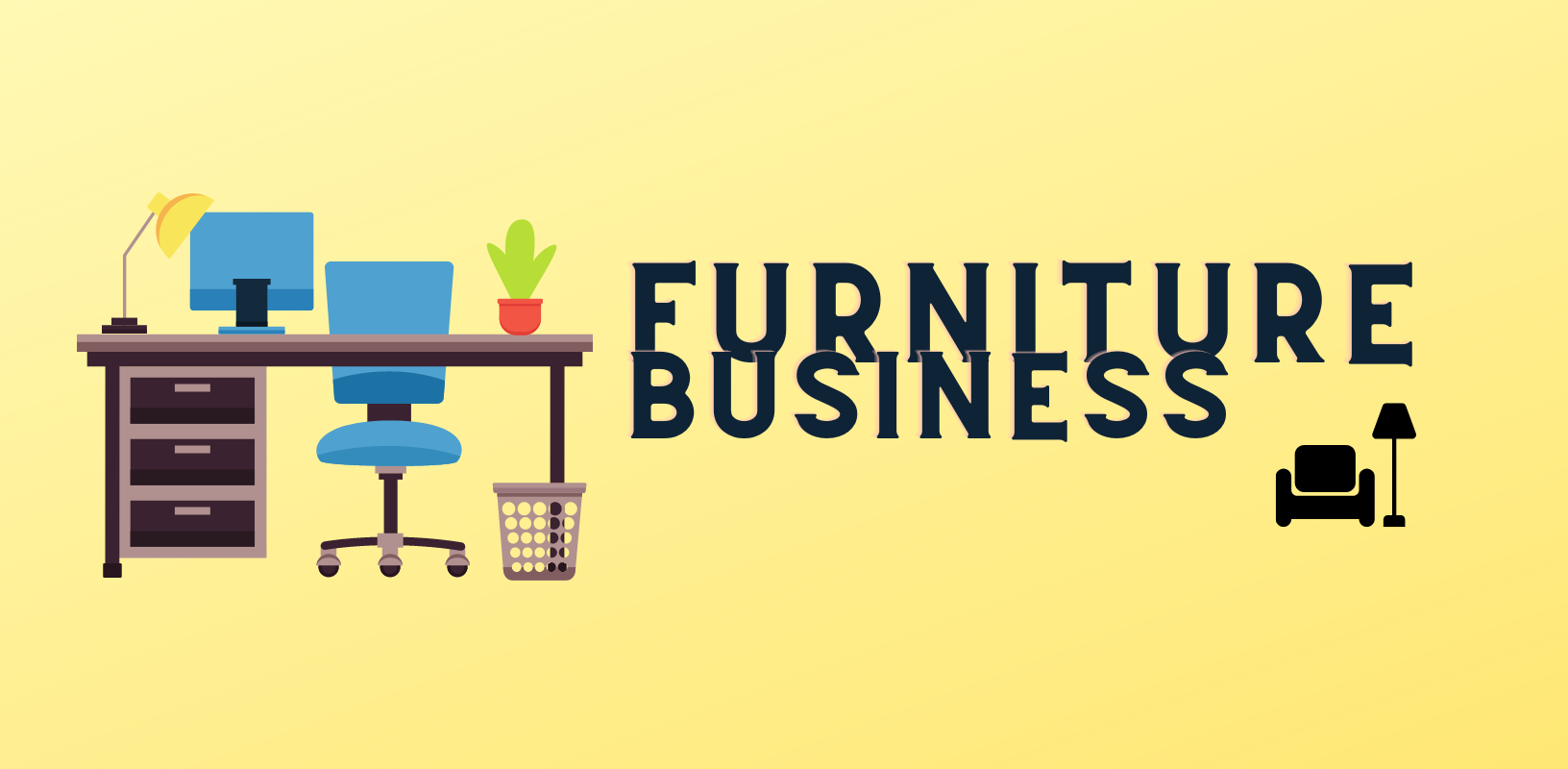 Furniture is a necessity of every household. It has a huge potential in the indian market and can be a included in the list of best home manufacturing business ideas in India. All you need is some good quality raw materials, some skilled workers and some orders to fulfill. Using a range of materials, including wood, metal, and glass, you may build one-of-a-kind and personalised furniture items, such as chairs, tables, and cabinets. Focusing on superior craftsmanship and appealing designs, you can easily make good amount of profit out of this business.
11. Leather Business
The demand for leather goods like purses, wallets, and shoes is constant, making the leather industry a lucrative home manufacturing company idea in India for 2023. Businesses can acquire high-quality leather and create distinctive designs that cater to a certain target group. By using appealing packaging, marketing through internet platforms, and exhibitions businesses can easily grow their businesses.
12. Eco-Friendly Bags production
Due to their concern for the environment, eco-friendly bags, like tote bags and backpacks made of sustainable materials, are becoming more and more popular. One can utilize this opportunity and produce sustainable bags out of jute, cotton, and bamboo and sell them as an alternative to conventional bags. Entrepreneurs can grow their business by using some marketing strategies and listing their products into various online e-commerce platforms like Amazon, Flipkart etc.
Also Read: 8 Steps to Design Your Custom Tote Bags Online in India
13. Pet Accessories
Selling pet foods and accessories are a great option to consider if you are planning to start a home manufacturing business as pet owners are constantly looking for distinctive and high-quality accessories for their furry pals. You can include different types of pet foods, toys, leashes, collars and other accessories to get started.
14. Knitting and Embroider
Knitting and embroidery are typical home manufacturing business ideas that requires talent and imagination. Entrepreneurs can use a number of materials, including wool, cotton, and silk, to make distinctive and personalised knitted and embroidered products, such as sweaters, scarves, and pillowcases.
15. Home Decors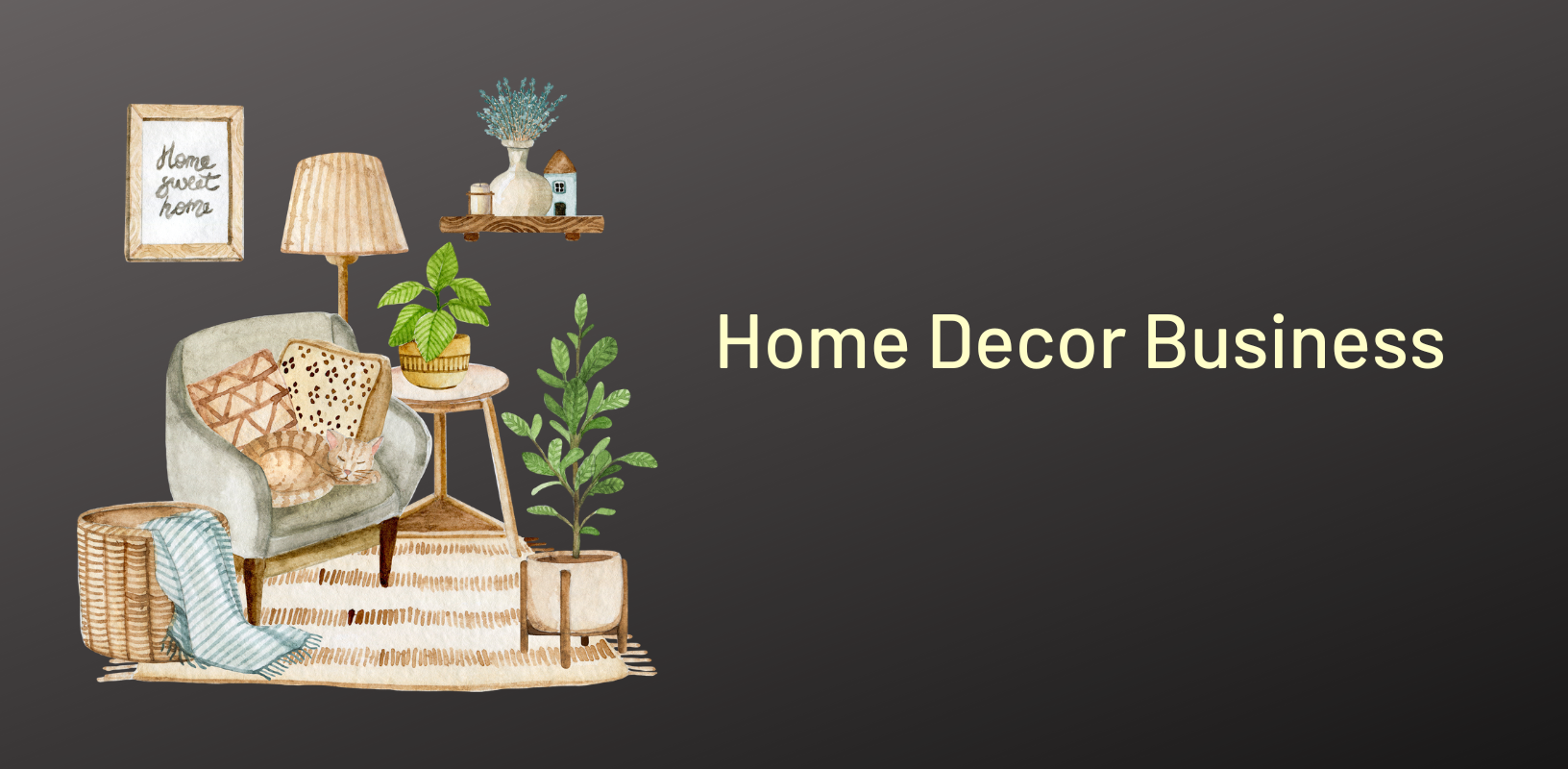 This particular business is for the creative ones. Let's admit we all love to decorate our homes with different DIY and decor items. The Market is also huge for the decor industry. So you should definitely consider this as a chance to start a home manufacturing business. A wide range of things, including wall art, rugs, curtains, and ornamental items, can be included in home Decor. You can make distinctive and fashionable home decor products out of a range of materials, including metal, fabric, and wood.
16. Beauty Products
The demand for beauty items like skincare, hair care, and makeup is constant, making the industry a lucrative home manufacturing company concept in India for 2023. With premium components like essential oils, herbs, and natural exfoliants, entrepreneurs can make distinctive and efficient beauty products. Entrepreneurs can create a devoted customer base and grow their brand by partnering with beauty stores, using appealing packaging and online marketing.
17. Stationery Making
Particularly among students and professionals, stationery items including notebooks, agendas, and journals are always in high demand. You can use this opportunity to produce some local stationaries and sell them in such areas. You can use a range of materials, including paper, leather, and fabric, to make one-of-a-kind and personalised stationery products. Remember to keep the price point competitive because of your target audience being specific.
18. Toy Business
Toy business market have significantly risen in the past few years. Making a prototype for a game or toy is the first step in the toy-making process. Using a range of supplies including wood, fabric, and plastic, you can make one-of-a-kind, instructional toys that appeal to particular age groups and interests. Try to make it safe and funny so that kids will engage more with it.
19. Organic Cosmetics
Organic cosmetics, such as makeup and skincare products, are gaining popularity due to their natural and organic ingredients. Using premium components like essential oils, herbs, and natural exfoliants, you can produce distinctive and efficient organic cosmetics. Business owners can also concentrate on developing customised cosmetics for certain target markets or skin types, such as vegan and cruelty-free cosmetics.
20. Spice Business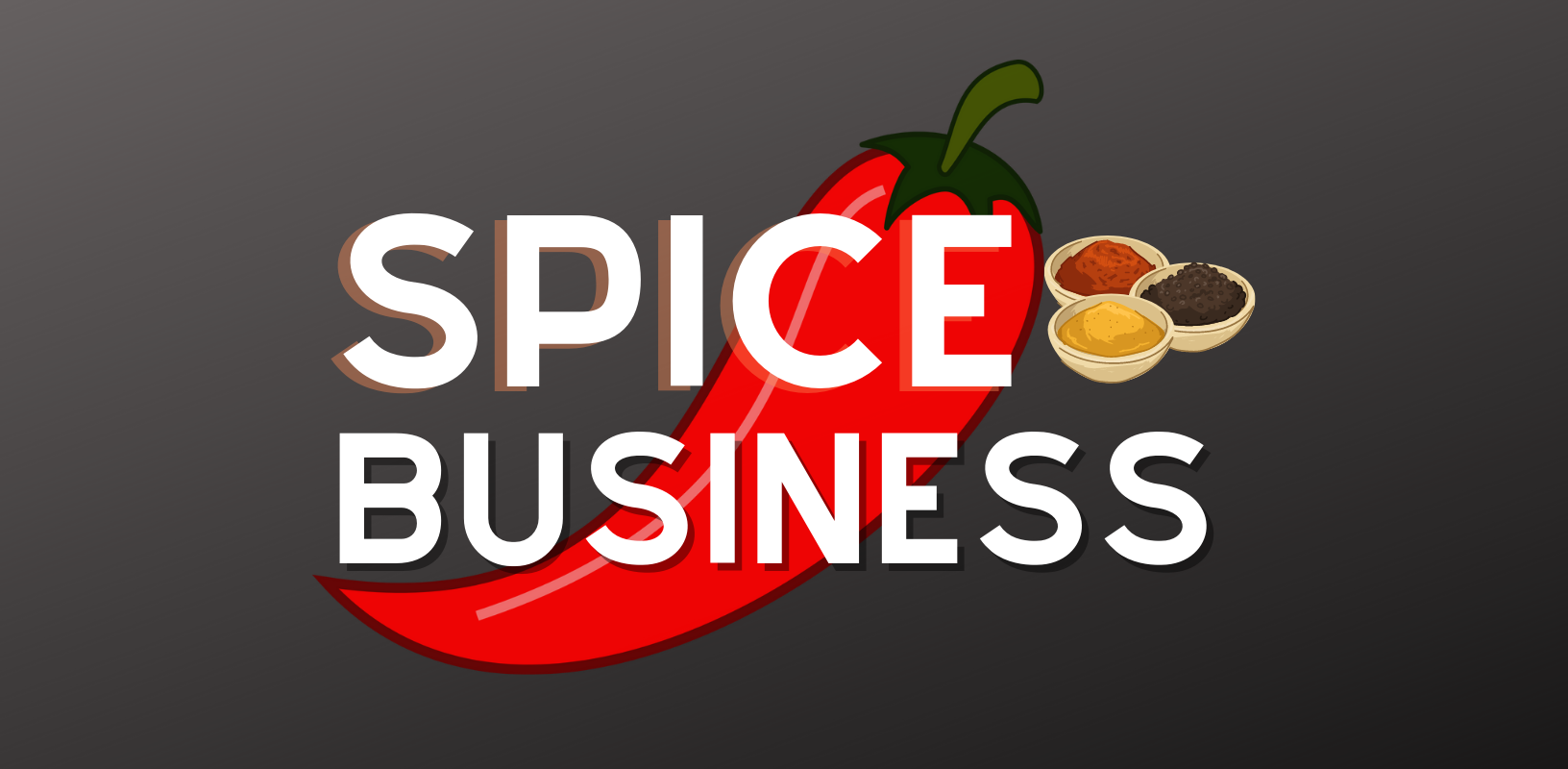 Indian cuisine relies heavily on spices, which are used to enhance flavour, aroma, and taste in a variety of meals. In India, a profitable home manufacturing business concept for 2023 is the spice industry. You can use locally available resources to make distinctive and premium spice blends and sell them in the market. You can also tie up with different restaurants and food supply chains and directly supply them spices. Also if you can produce them in large quantity, you can also consider exporting them for huge profits.
21. Painting and Drawing
Popular art forms with high commercial demand are painting and drawing. By producing distinctive and individualised artworks like canvas paintings, portraits, sketches, and illustrations, you can launch a home manufacturing business. You can promote their goods online, in shows and art galleries, and in partnership with interior designers and retailers of home furnishings. Also read this Ultimate Guide On How To Sell Art Online And Make Money in India to know more in details about this.
22. DIY Craft and Art Business
Those who desire customised and one-of-a-kind products are becoming more and more interested in DIY crafts and art. DIY kits that include all the supplies and instructions needed to make crafts like jewellery, home decor, and fashion accessories can be produced by businesses. By doing partnerships with craft shops and online distribution channels, businesses can also advertise their goods.
23. Gift Baskets
Gift baskets are a popular market item and make the ideal present for any occasion. Businesses can make specialised gift baskets that are tailored to particular events like birthdays, marriages, and festivals. These could include everything from chocolates and sweets to cosmetics and home furnishings. They can work with event planners, gift shops, and internet marketplaces to advertise their goods. Gift baskets are also an excellent choice for corporate gifting purpose. This is one of the new manufacturing business ideas with medium investment.
24. Wood Designing
This is one of the small factory ideas, using wood to create unique and customised furniture, home decor, and fashion accessories is one of the profitable home manufacturing business Ideas in India. Businesses can create designs that appeal to certain tastes and preferences by obtaining high-quality wood from regional suppliers. They can collaborate with furniture and home decor retailers to advertise their products online.
25. Personalized Gift Making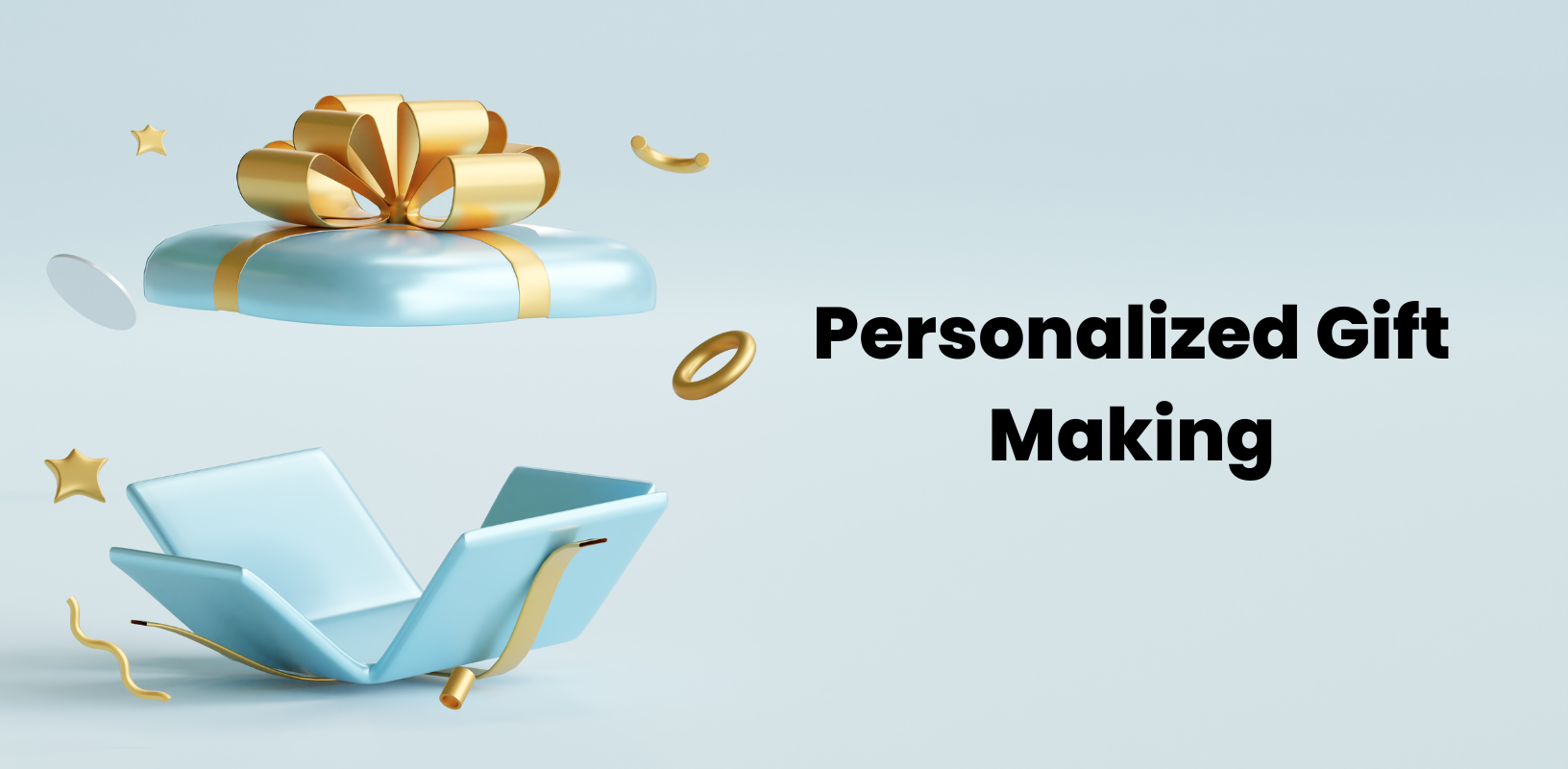 Those who want unique and unforgettable presents are becoming more and more interested in personalised gifts like photo frames, mugs, and t-shirts. Businesses can make individualised gifts out of a range of materials, including pottery, wood, and cloth. Companies can collaborate with gift shops and event coordinators to advertise their products online. Also, you can create your own online store on websites like Blinkstore and directly sell from there without investing on product, printing or shipping services.
Also Read: 10 Amazing Corporate Gifting Ideas for Startups
26. Perfume Business
Making custom scents out of premium components like herbs, flowers, and essential oils can be a work of art and can generate good profits if done correctly. You can turn this business profitable by adding different types of variety and special edition products. Don't forget to advertise to reach to a wide audience.
27. Handmade Crockeries
Due to their distinctive designs and high quality, handmade crockeries such as plates, bowls, and cups are becoming more and more popular. Businesses can produce personalised crockery out of a number of materials, including porcelain, clay, and ceramics. By partnerships with home furnishing retailers, participation in shows and fairs, and online platforms, they can advertise their goods as well.
28. Namkeen Snacks
Snacks and Namkeen is everyone's favourite in India. Namkeen snacks like bhujia, sev, and chivda are well-liked treats with significant market demand. By utilising regionally sourced ingredients and time-tested techniques, you can produce distinctive and premium namkeen snacks. Try to enter into local markets, online marketplaces, and partnerships with grocers and eateries and advertise your goods.
29. Food Packaging and Delivery
With the emergence of online food delivery services, company owners can launch a home manufacturing operation by developing distinctive, wholesome foods that are suited to particular diets and preferences. Companies can use appealing and educational packaging to deliver their goods, and they can work with nearby cafes and restaurants to deliver them online.
30. Musical Classes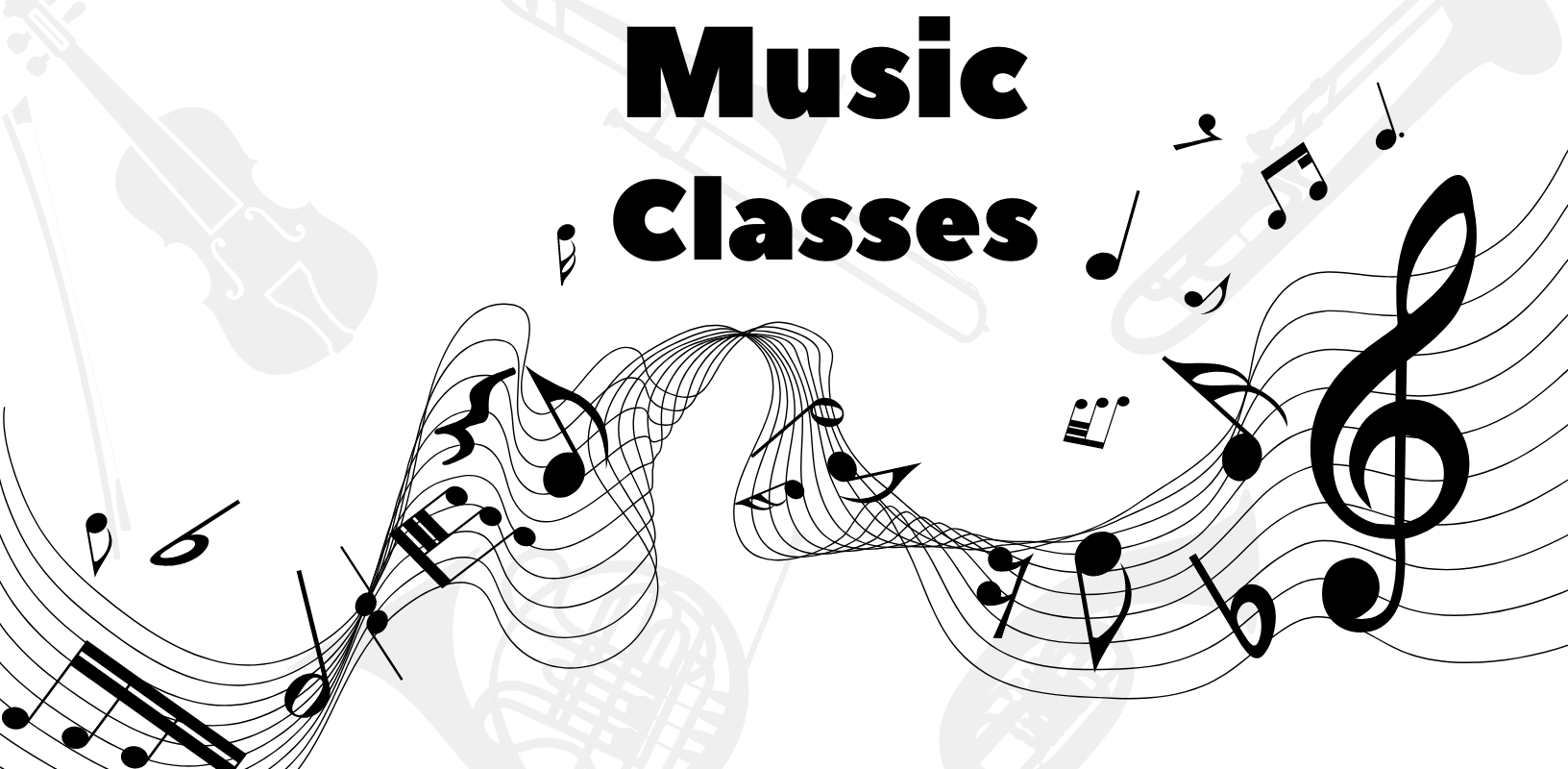 One of the most amazing home manufacturing business ideas in India is to start a music school, especially for people who enjoy both teaching and music. If you are skilled enough, you can provide lessons in a variety of instruments, including drums, guitar, keyboard, and vocals. Several age ranges and ability levels, including beginner, intermediate, and advanced, can be catered easily.
31. Bookbinding Business
In the bookbinding industry, a range of materials, including leather, fabric, and paper, are used to create distinctive and personalised notebooks, journals, and diaries. Businesses can produce tailored designs and target niche markets like writers, students, and travellers. Try to do this business with collaboration with some schools and universities for better growth.
32. Incense Sticks
Production of Incense Sticks can be one of the best home manufacturing business ideas with low investment. India being a religious country there is always a high demand of puja materials like Incense sticks, diyas, flowers etc. So if you can manage to get the raw materials, you can easily start this business and book profits.
33. Ceramics and Potter
India has a long history of traditional home manufacturing industries, including pottery and ceramics. Businesses that make ceramics and pottery are becoming more well-liked and successful since there is a rising demand for handmade and distinctive artisanal goods. Ceramic and pottery artists can launch a home-based business with little capital. They can buy the required tools, including a potter's wheel, clay, glazes, and firing apparatus. A specialised area, such as a room of one's own or a shed in the garden, is also necessary for the pottery activity. Businesses that specialise in ceramics and pottery can sell a variety of items like vases, bowls, plates, mugs, and ornamental items.
34. Shoes and Sandal Business
Shoe and sandals are a necessity and can be easily made at home. If you have some basic ideas about designing and making, and if you are able to collect the perfect raw materials, you can start this business straight from your home. Remember to market your products and keep the pricing competitive. You can also ask your customers to review your product.
35. Handmade Purses and Bags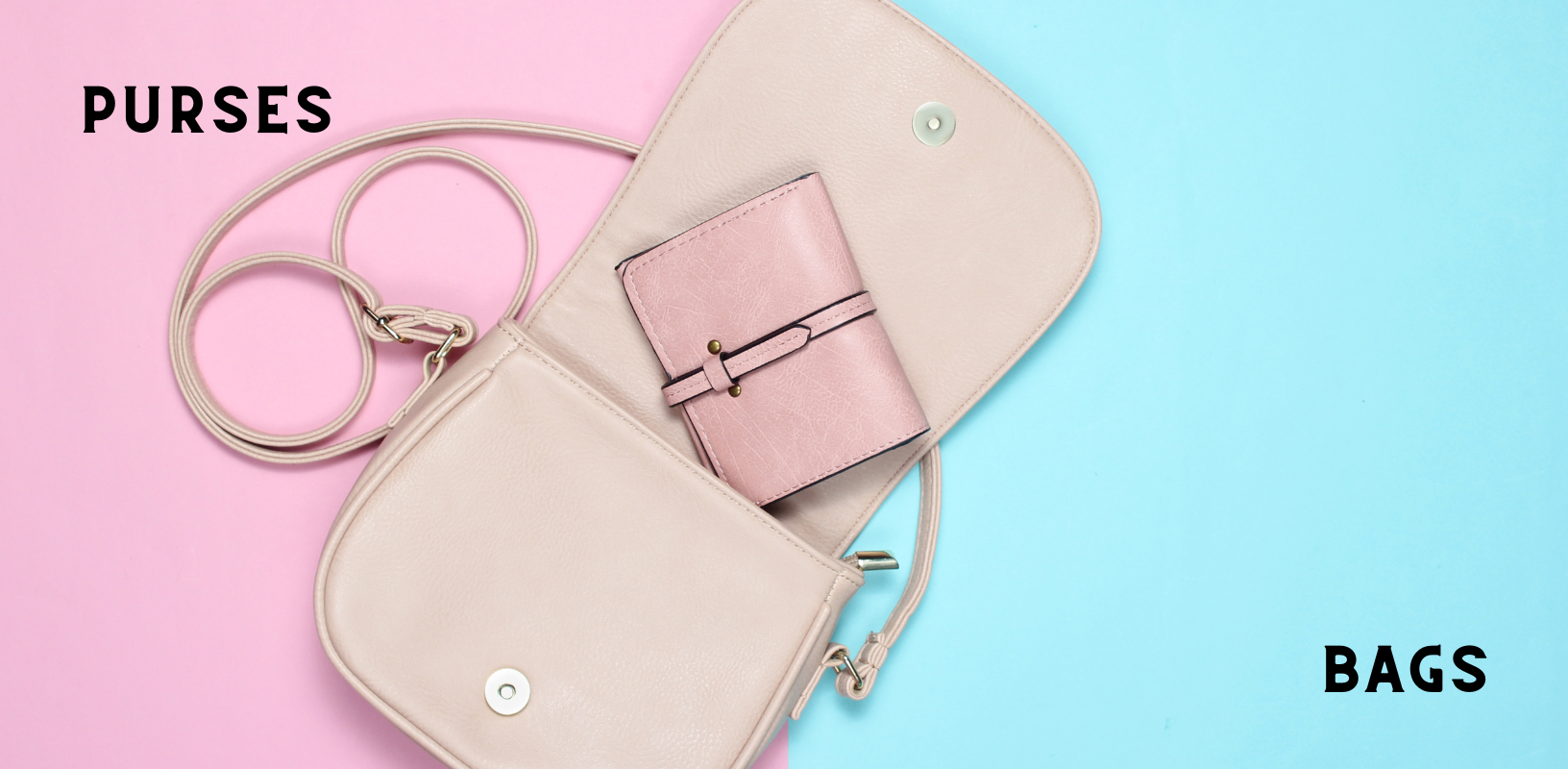 India has a lucrative market for handmade purses and bags, which can be produced at home. Using a variety of materials, including leather, fabric, and eco-friendly materials, entrepreneurs can create original designs. Handcrafted purses and bags are imaginative and distinctive accessories that can give any outfit more flare and individuality. If you sell them online or at craft shows, they may also make wonderful presents for friends and family members and even serve as a source of money.
36. Sewing and Tailoring Services
In today's era where online shopping have become quite popular, people are having issues with right fittings and colors. You can grab this opportunity and start tailoring services. A variety of services, including modifications, custom clothes design, and repairs, can be provided as well. However, you must have the required tools, like sewing machines, scissors, measuring tapes, and other items, in order to launch a tailoring and sewing business. To reduce expenses, they might also buy textiles and other supplies from wholesalers. You will need small manufacturing machines for home business in this case.
37. Embossed Invitation Card Production
Production of embossed invitation cards may be a distinctive and one of the successful home manufacturing business ideas in India. For a variety of events, including weddings, birthdays, and other special occasions, you can design unique and personalised invitation cards. You should have appropriate tools, including an embossing machine, card stock, and other supplies, in order to launch a business producing embossed invitation cards. As a way to set their products apart from those of rivals, they can also provide additional printing services like laser cutting and foil stamping.
38. Handmade Carpets and Rugs
In India, producing handmade carpets and rugs at home is a well liked business idea. You can produce distinctive designs utilising a variety of materials, including cotton, wool, and silk. Also you will need some tools and resources, like looms, yarn, and other supplies, in order to launch a handmade carpet and rug business. If necessary, you can also contract out some of the manufacturing to knowledgeable craftspeople. You have a variety of options for marketing you goods, including social media, online stores, and setting up a website or blog. Also, you can exhibit your work and network with new clients and partners by taking part in regional events or fairs.
39. Sports Acessories
One of the best home manufacturing ideas in India can be creation of Sports accessories. This might cover anything from bats and balls to gloves and safety equipment. You can focus on certain sport or subset of sports. For instance, some you can specialise exclusively in football or baseball equipment. Or you might create a vast variety of goods for various sports. You can collaborate with elite sportsmen to create products that are tailored to their demands. To make sure the athlete has the best equipment for their sport, you may in some situations even create specially designed equipment for them.
40. Handmade Belts and Accessories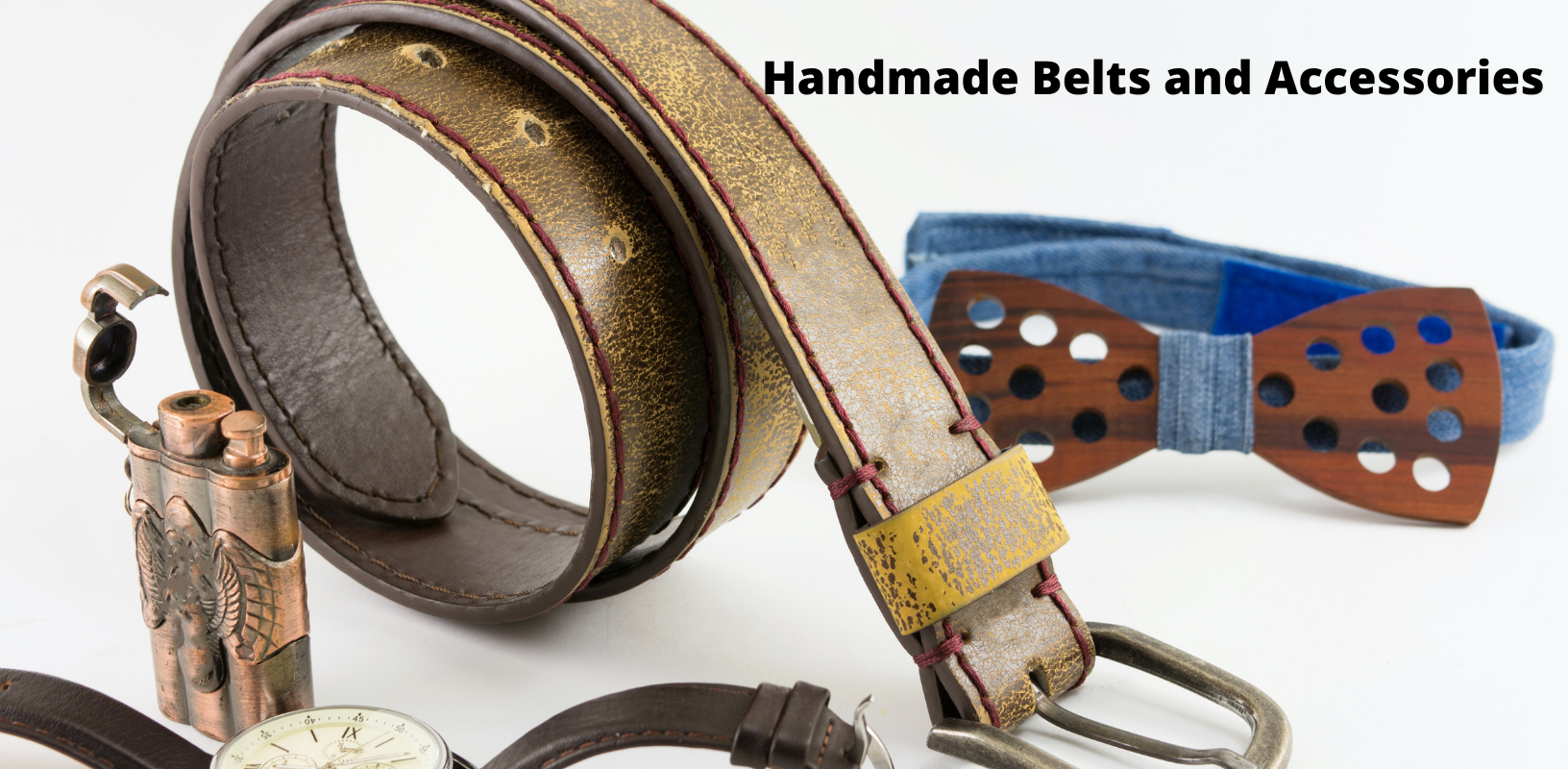 As more people strive for distinctive and individualised fashion goods, handmade belts and accessories are becoming more and more popular. So Manufacturing and making these acessories can be one of the most profitable home manufacturing business Ideas in India. Starting with leather belts, you can progressively add other items like purses, wallets, and keychains to your product range. You may create a devoted consumer base and make good earnings with the correct marketing plan and high-quality items.
41. Ice Cream Business
Setting up an ice cream business can be one of the best home manufacturing business ideas in India, particularly in the sweltering summer. You can start by providing a small number of flavours and progressively increase your product selection to accommodate various palates. To appeal to a larger clientele, you can also provide delivery services. You may create a prosperous ice cream business with the correct marketing plan and high-quality goods.
42. Beverage Business
The beverage industry offers a variety of opportunities, from juices and energy drinks to bottled water. You may get going by determining the level of interest in particular beverages in your region and developing a distinctive brand identity. You may start a successful beverage company with the correct marketing plan and high-quality goods.
43. Graphic Designing
Graphic design is a skill that is highly sought for, particularly in the digital age. Making a portfolio of your work and promoting your services to potential customers are good places to start. You may start a profitable graphic design firm if you have the necessary abilities and imagination. You can also use different types of tools available in the internet to polish your work.
44. Calligraphy
Calligraphy is a distinctive and specialised ability that may be applied to a wide range of tasks, from creating wedding invitations to creating branding and logos. You can get started by developing a portfolio of your work and honing your calligraphy techniques. You may launch a profitable calligraphy company by gathering clients and participating in different art events and workshops. Also, try to showcase your work on social media to generate leads.
45. Social Media Management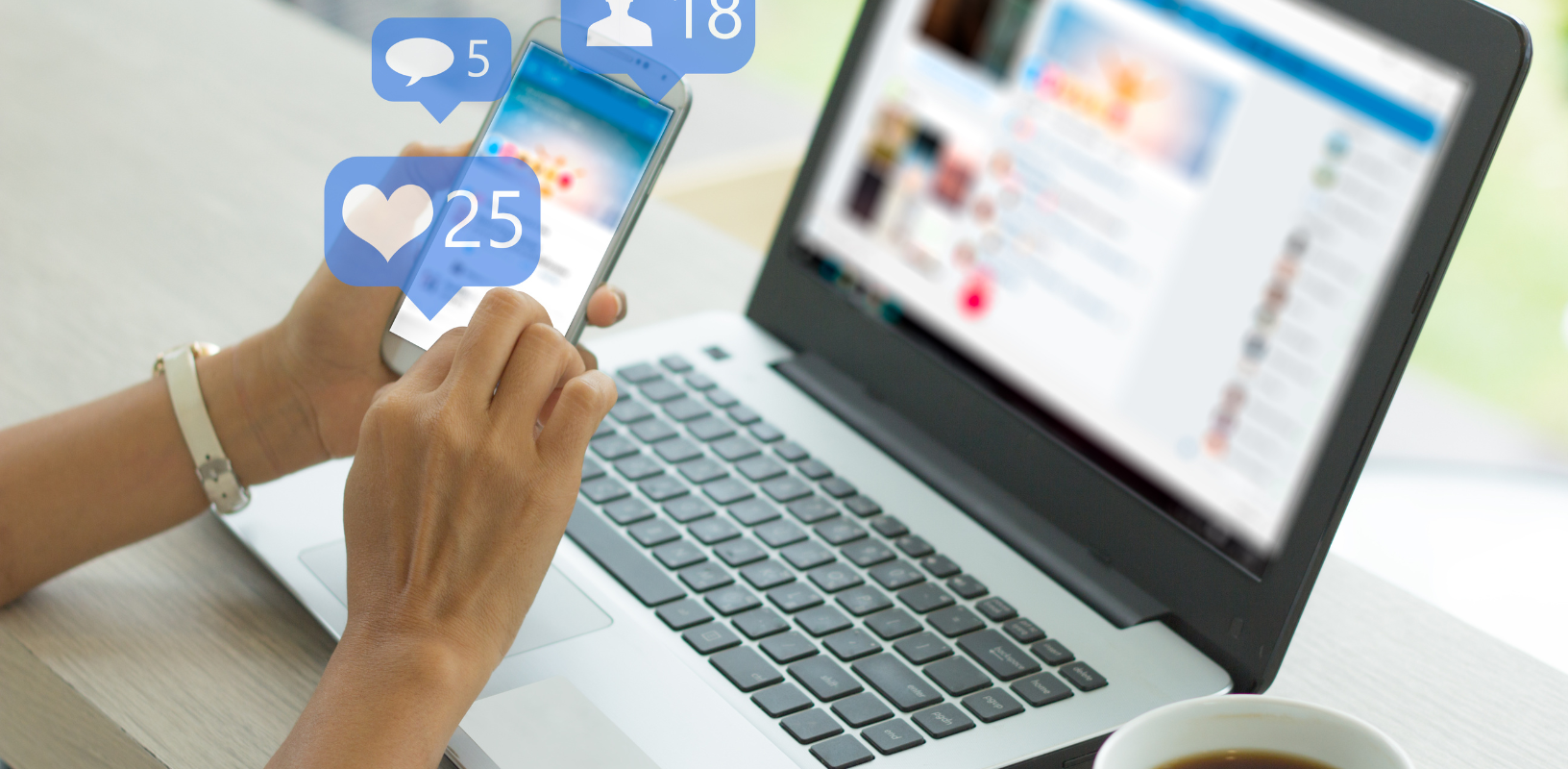 Social Media have become an important part of our lives. All small big businesses now uses social media to advertise or market or for selling their products. So if you are someone who can handle leads and manage their handles, this business is for you. You can act as a consultant to help them select the most suitable tactics, posting schedules, and content for their target market. However, you must have extensive understanding of the numerous social media platforms, content creation, audience interaction, and analytics.
46. Content Writing and Editing
All information is now being recorded and entered digitally in the age of digitization. The need for data entry and proofreading services is therefore very high. This position requires entering data into spreadsheets or databases and checking its accuracy. You should possess good writing and grammartical skills to get the most out of this business. Also, you might offer extra services like editing and proofreading.
47. Web Development and Designing
The growing importance of the internet and digital technology has led to a large number of businesses and individuals looking for web developers to create and enhance their websites. You may help your clients promote themselves online, advertise their products and services, and engage with their target audience as a web developer. To start a web development company, you need solid technical skills, web development experience, and familiarity with website builders, content management systems, and web development frameworks.
48. Mobile App Development
The need for mobile applications has grown dramatically with the emergence of the digital age. Due to the lack of physical infrastructure or inventory, mobile app creation is a lucrative home manufacturing company idea in India. All you require is a laptop, an internet connection, and programming and coding knowledge. The secret to success in the mobile app development industry is to stay current on the newest technological advances and offer intuitive, effective applications. Also, you can design apps that are targeted at particular industries and meet their demands. For instance, there is a considerable need for apps in the healthcare, education, and financial sectors.
49. Online Tutoring
Online tutoring is becoming a successful concept in India due to the shift towards online education. You can launch your own online tutoring business if you are an expert in a particular field. It is now simpler for tutors to interact with students from anywhere in the world thanks to online tutoring systems like Zoom, Google Meet, and Skype. You need strong communication skills, topic knowledge, and the capacity to accommodate various learning styles to be successful as an online tutor. You can choose your own timetable and rates, and you can provide both individual and group lessons. To draw in more pupils, it's important to deliver high-quality instruction and establish a solid reputation.
50. Virtual Assistance Services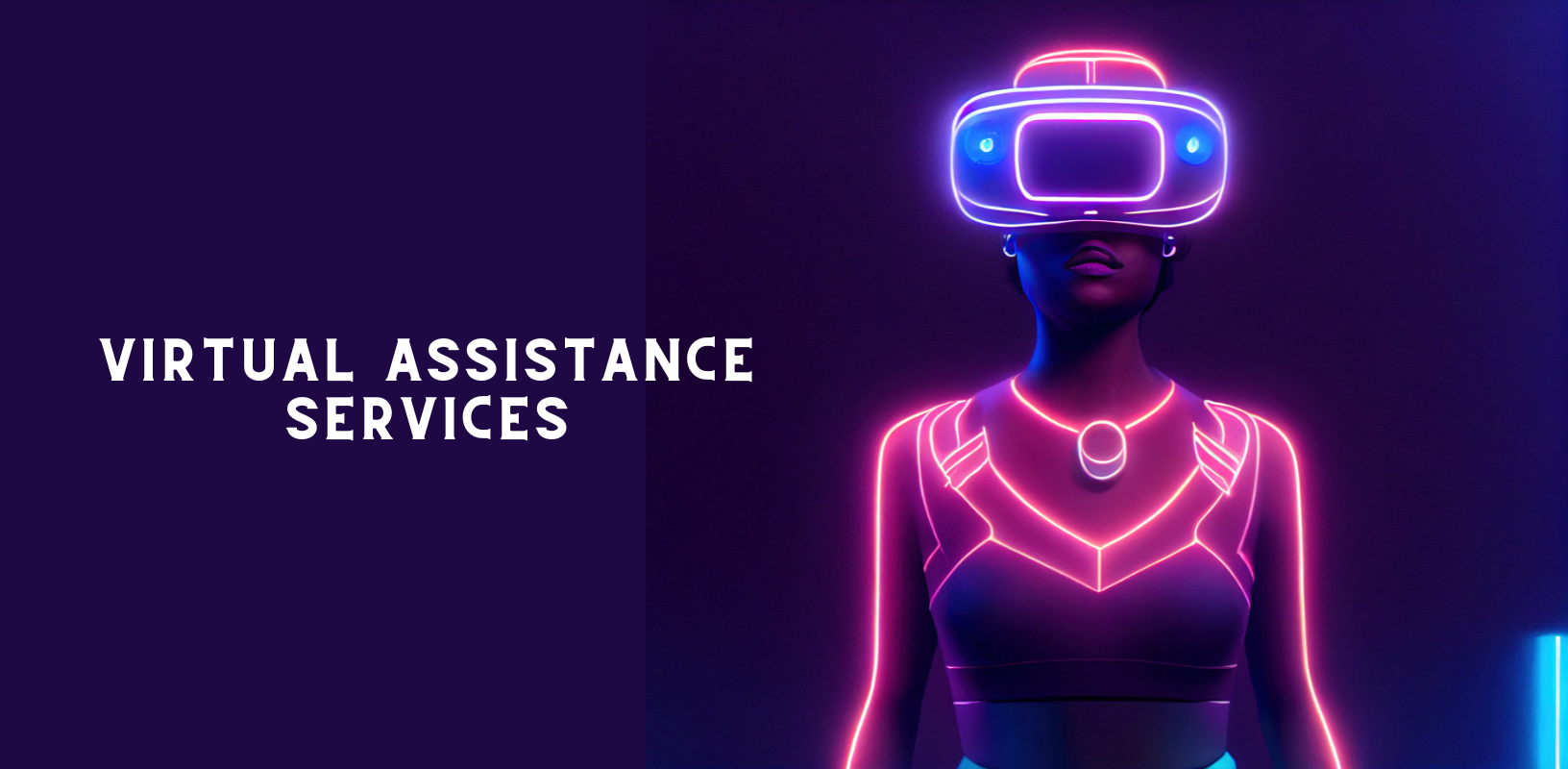 Virtual assistance services specialise in developing and implementing chatbots and automation for organisations to automate customer support, sales, and marketing processes. To provide these services, you need to be informed about chatbot development platforms, programming languages, and natural language processing. You can provide organisations with specialised solutions based on their particular demands.
FAQs
What are the most profitable home manufacturing business ideas in India?

In India, there are several profitable home manufacturing business ideas, including producing handmade chocolates, organic food, graphic designing, furniture, leather goods, pet accessories, and more. The business you choose will depend on your interests, talents, and market need.

Do I require any special skills or qualifications to launch a home manufacturing business?

It totally depends on the business you choose. Certain industries, like the production of mobile applications or ceramics and pottery, call for specialised knowledge or training. But, many enterprises may be launched with only the most fundamental abilities.

How much money is necessary to launch a home manufacturing company in India?

Depending on the type of business, a home manufacturing business in India may require a range of investments. While some businesses only require a little initial investment, such as handcrafted goods or organic farming, others may need a sizable one, such as the creation of mobile applications or the packaging and delivery of food.

How can I promote my home manufacturing business in India?

You may promote your home manufacturing company in India in social media marketing, word-of-mouth advertising, showing up at community events and fairs, working with influencers, and setting up a website or online store.

Is it legal in India to launch a home manufacturing business?

Certainly, as long as you have the right government licences and permits, starting a home manufacturing business in India is lawful.
Conclusion
In conclusion, entrepreneurs in India have a rich opportunity with home-based manufacturing business ideas. You can establish a business that fits your talents and interests thanks to the wide variety of home manufacturing business ideas available. There are many lucrative jobs available, regardless of whether you have a love for making things by hand or a knack for developing mobile applications.
Home manufacturing business ideas offers self-employment and boosts the nation's economy while allowing you to work from home and set your own hours. You may build your company into a well-known brand in your community and beyond with the appropriate strategy and marketing tactics.
Also read: