Thinking of starting an online clothing business? No wonder why. Online apparel stores are a multi-billion-dollar-a-year industry, projected to rapidly grow over the coming years. It is also by far one of the most popular niches in the eCommerce ecosystem.
Whether you are a designer, content creator, social media influencer, or just about anyone looking to start your online apparel business. Blinkstore enables everyone to start their merchandise business within seconds. Keep reading this article and by the end you will know everything on how to start a clothing business online in India.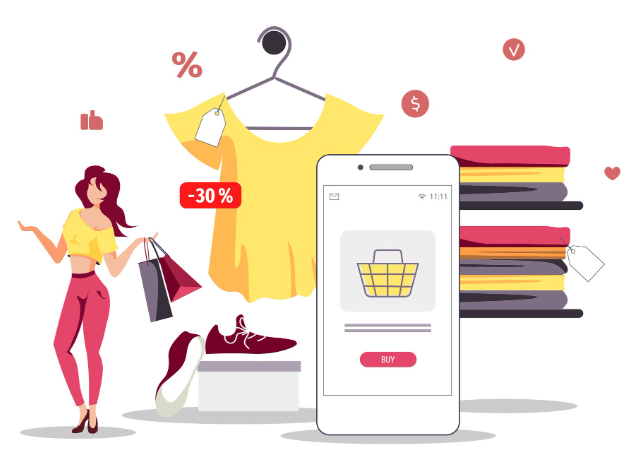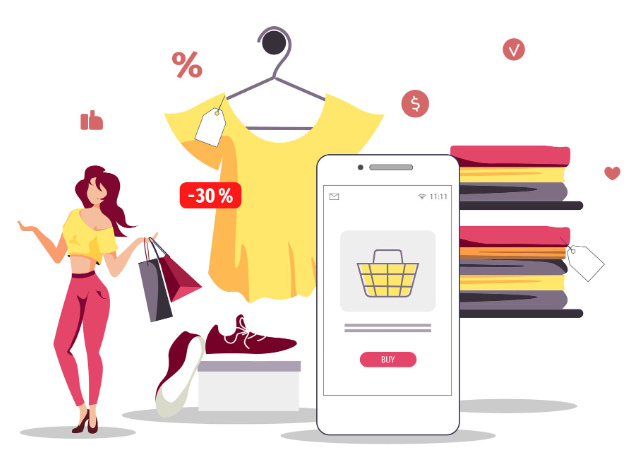 History of clothing business
Before we talk about how to start a clothing business online, it is important for us to know about the history and evolvement of clothing industry. The garment industry has a long and varied history, extending back to ancient civilizations when humans protected themselves from the elements by wearing animal skins and plant materials.
With the introduction of new fabrics, techniques, and styles, clothing has progressed from useful to fashionable.
The garment industry has grown into a vast global enterprise in the modern era, with a diverse spectrum of participants including designers, producers, retailers, and customers. Trends and customer demand drive the sector, which is always evolving to satisfy the changing requirements and interests of people all around the world.
Evolution of the fashion industry in India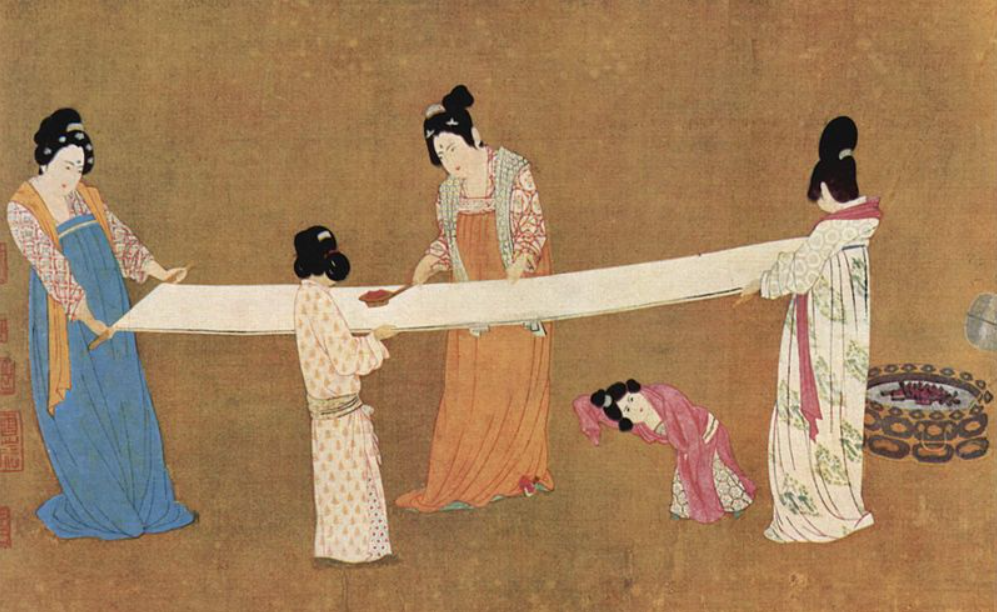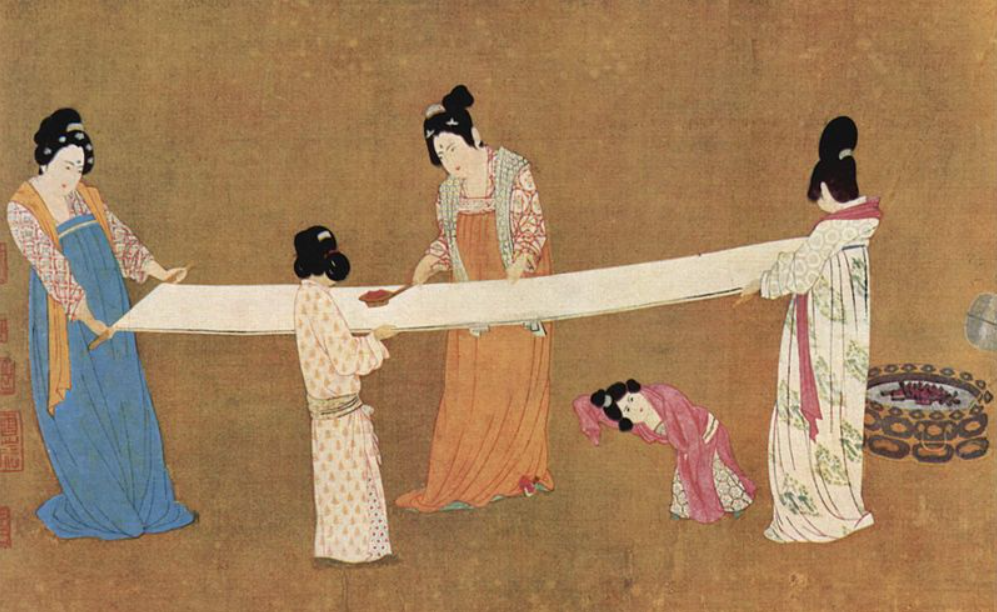 The Indian fashion business has evolved significantly in recent decades, owing to economic development, shifting customer preferences, and the rise of global influence.
Traditionally, the Indian fashion business was focused on traditional apparel such as saris for ladies and sherwanis for men. However, as the country has developed and globalized, there has been a trend toward western-style apparel and a wider range of fashion options.
Economic expansion has been a significant driver of this change, allowing more people to afford and access fashion. Furthermore, the rise of e-commerce and online shopping has made it easier for customers to buy apparel from a broader choice of domestic and international brands and designers.
Influence of Global fashion over Indian Tradition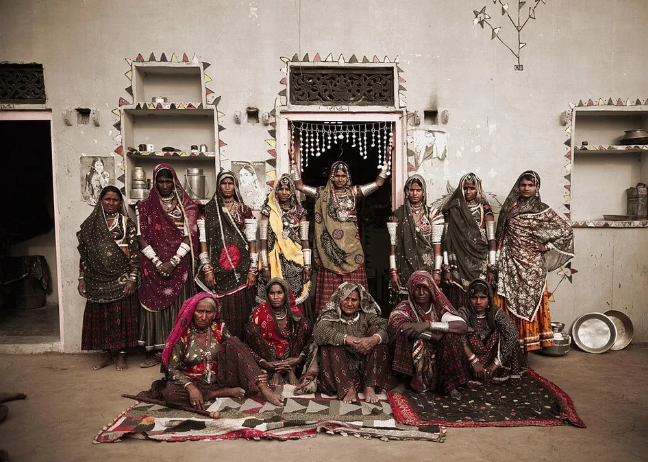 The global fashion industry has had a huge impact on traditional Indian attire. Indian customers have been exposed to a greater range of fashion options, including international brands and trends. As the country has become more globalized and connected to the rest of the globe, traditional apparel, including as saris and sherwanis, has given way to more western-style clothing.
Furthermore, global fashion trends have inspired traditional Indian clothing designs and styles, with many modern Indian fashion designers infusing international features into their collections. Indian designers have earned international reputation, while international brands have joined the Indian market, bringing with them new styles and concepts.
Overall, India's fashion industry evolution reflects the country's changing economic and cultural landscape, as well as its growing integration with the global fashion sector.
10 benefits of starting clothing business online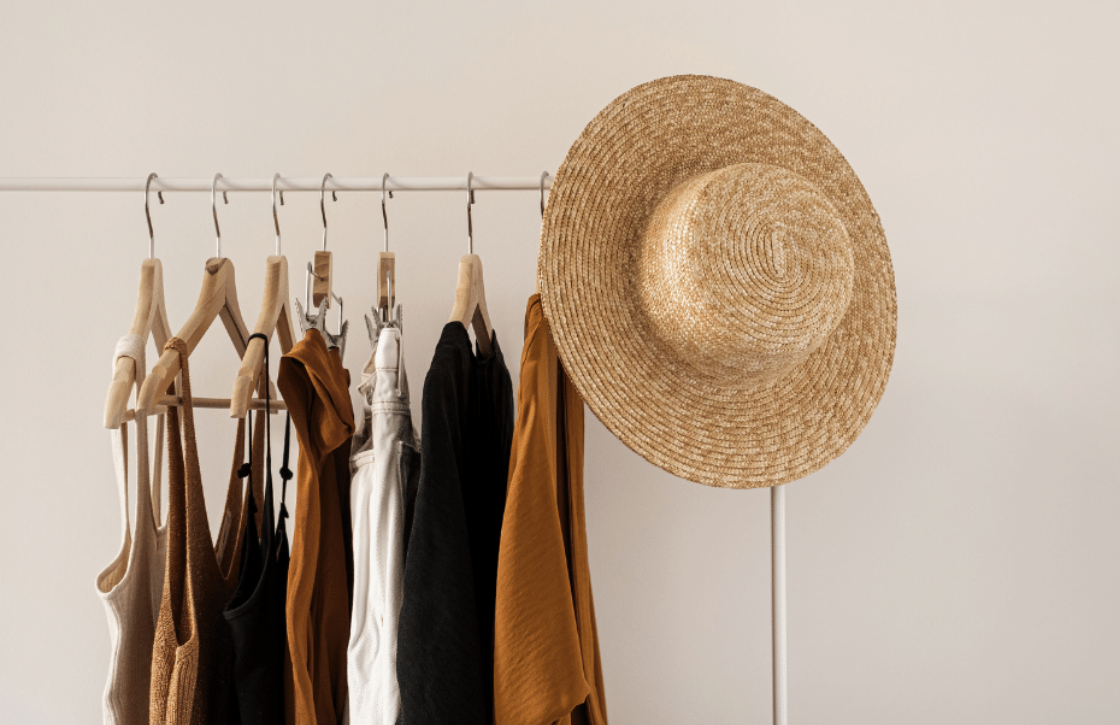 The rise of fast fashion, which refers to the rapid production of inexpensive, trendy apparel in response to current fashion trends, has been one of the significant advances in the garment business. This business strategy has enabled corporations to make vast amounts of apparel rapidly and cheaply, making it broadly available and affordable to consumers.
Here are some benefits which you should consider if you are wondering how to start a clothing business online and make it profitable.
1. Lower overhead costs
When compared to a regular brick-and-mortar store, one of the primary advantages of beginning a clothes business online is the lower overhead costs. You won't have to pay for actual shop space, utilities, or other expenditures associated with a typical store, which can cut your startup costs dramatically.
2. Flexibility
An online clothing business allows you to work from anyplace with an internet connection. This is especially useful for those who wish to start a business while working a full-time job, or who desire the freedom to operate from home or while travelling.
3. Wider reach
Because clients may shop from anywhere in the world, an online clothes business allows you to reach a larger audience than a traditional store. This is especially handy if you are pursuing a specialized niche or live in a small area with a small customer base.
4. Convenient
Customers prefer online shopping because they can buy from the comfort of their own home and have their items delivered directly to them. This has the potential to be a significant advantage over traditional retailers, where customers must physically go to the store and carry their items home.
5. Simple to scale
Because you can increase your inventory and add new products as your business grows, an online apparel business is very simple to scale. Scaling up a regular store necessitates additional retail space, workers, and other costs.
6. Improved customer service
When you have an online clothes store, you can simply contact with clients via email, social media, and other channels. This might assist you in developing a loyal customer base and providing excellent customer service.
7. Increased efficiency
An online clothes store is often more efficient than a traditional store since many operations, such as inventory management and order processing, may be automated. This might save you time and allow you to concentrate on other aspects of your company.
8. Reaching a younger audience
Many younger consumers prefer to purchase online, and an online apparel business allows you to reach this demographic more efficiently than a traditional store.
9. More control over branding and marketing
When you run an online apparel store, you have more control over your branding and marketing activities. You may quickly develop and manage your web presence, as well as reach out to your target demographic via targeted marketing initiatives.
10. Profits may be higher
Because of fewer overhead expenses and the potential to reach a larger audience, an online clothes business may be more profitable than a traditional store. However, in order to optimize revenues, you must carefully design and manage your firm.
How to start a clothing business online?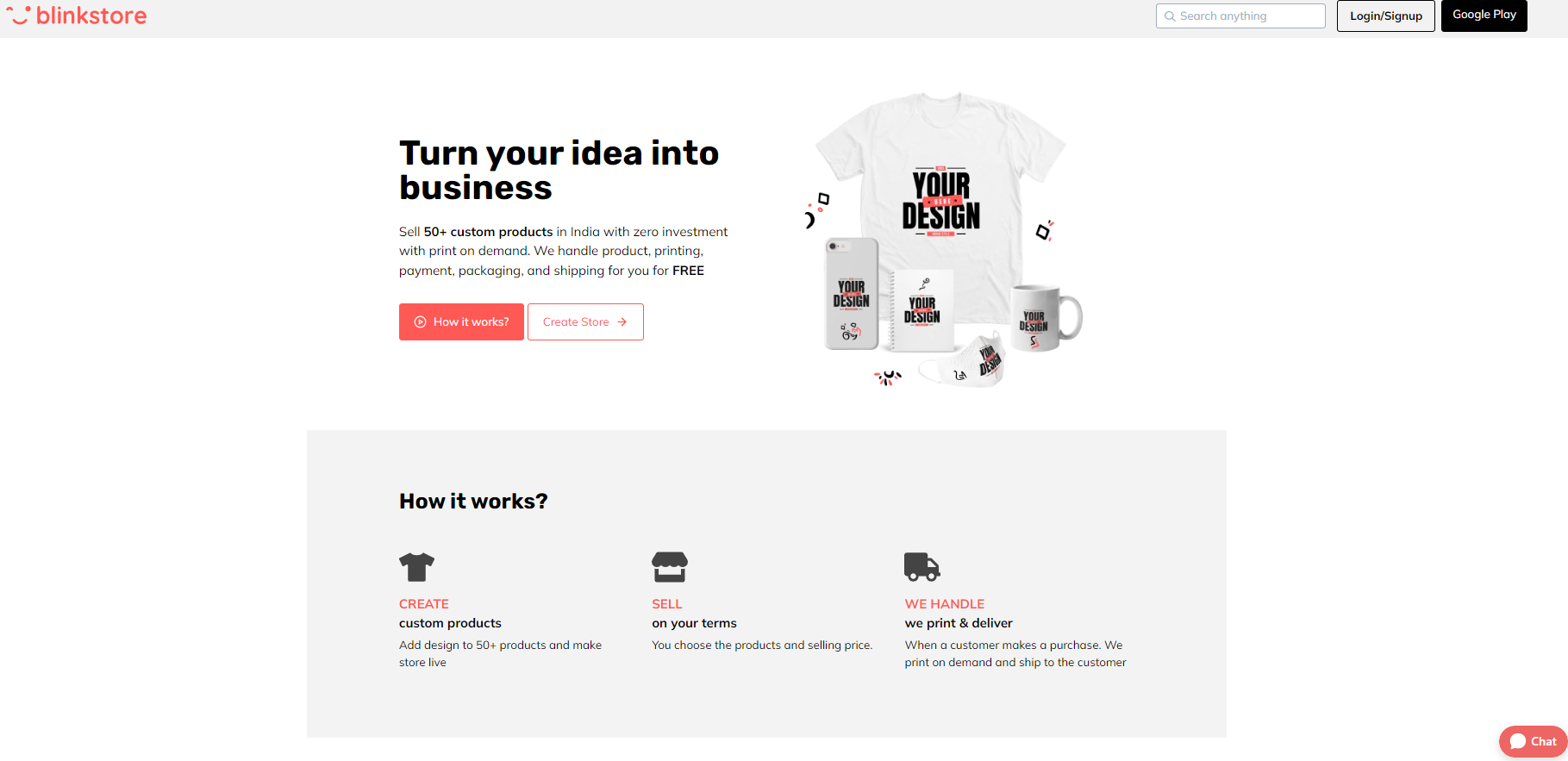 In the past few years, only a few people knew how to start a clothing business online. But now, thanks to the internet, now every single business person can know how to start a clothing business online without investing much. With basic knowledge, tools and some guidance, you can also excel in clothing business in India. Here are few steps to follow if you want to know how to start a clothing business online using Blinkstore.
1.Determine your product focus and target market
It is critical to understand who your clients will be and what types of clothing you will be offering. This will assist you make judgements about branding, marketing, and product selection. Do in-depth research and study the market before starting your clothing business. Look for opportunities and evaluate the risk and growth opportunities.
2.Register your business
Before you can legally operate, you must first register your business and obtain any relevant licenses or permits. This will vary based on where you live and the type of business you start.
3.Create your ideal online store
If you know how to start a clothing business online, then you must know the importance of creating an Online store. Though there are some platforms that provides you these facilities, but mostly they either are unorganized or charge extra money or commissions to showcase your products in their online store.
On the other hand, Blinkstore is a platform that allows you to quickly and easily create an online shop and begin selling your products. You may start by selecting a template, customizing your store with your logo, and adding products. Blinkstore not only gives you the full control of your inventory but also let's you set your own profit margin. You can even start your online store with no money with Blinkstore.
4.Design Your Merchandise
This is the most important step in your online store creation journey. Let your artistic intuition guide this process of creating and selling customized products like goodie bags, corporate gifts, personalized hoodies and many more. Most resources on the Internet recommend that you research your audience first, and then create a suitable layout.
However, we believe that you must first create a design you like in custom merchandising and then do other things. Ideate concepts, create layouts, optimize designs, make changes and create products you really want to sell. If you are looking for some merchandize ideas or some gifting ideas, you can easily find them on Blinkstore Blogs section. There are also a wide range of product catalogue to choose from in case you are running short on ideas.
5.List Away Your Catalogue
Now that we have your store name and selected products, it is time to start listing your products. Before you start the upload process, make sure to have all product information handy. Take images from all angles, craft detailed descriptions, and include all possible information about the products that might be relevant to your customers (this includes, colors, sizes, materials, etc.)
6. Create a branding and marketing strategy
A branding and marketing strategy can assist you in standing out in a crowded market and attracting clients to your store. Consider what distinguishes your company and how you may effectively communicate that to your target audience.
7. Sampling Is Crucial
Don't rely on digital previews of your personalized merchandise. Before finalizing your design and product, requesting samples is a smart way to start. Browse all aspects of the examples discussed in this article.
If necessary, make the required changes, and then request a reprint. In many cases, styles that look good on paper may lose their appeal after being transferred to physical materials.
8. Promote your products
Now that you have finally decided on the design, product, target audience, and platform, it's time to talk. Attract your customers wisely to generate a lot of interest before launching.
Start with your own social media followers, who are your target audience and potential customers. Use your Blinkstore account in stories and posts to bring traffic.
A reliable way to attract new subscribers and maintain the interest of existing subscribers is through presentations. Showcase your product use cases with eye-catching pictures and post them on all your social media channels.
Write your content in attractive and friendly colors. Make sure your content is unique and diverse. Use a combination of different promotional items.
When promoting your design through content, don't mislead customers by providing too many landing page links. Make sure all links to content point to the login page of your online store.
Open your business and begin selling
Once everything is in place and your inventory is ready, you are ready to launch your store and begin selling! To increase traffic and sales, make sure to promote your store and products via social media, email marketing, and other avenues. You can read this blog to get a better understanding of how to earn money using social media platforms.
Best practices for online clothing business
Here are some best practices to consider even if you know how to start a clothing business online. Best practices includes relevant information and clarity regarding your product, company policies and full disclosure of your product materials to the audience. Here are some of them.
Information/About Page: A description of your brand, values, etc. written in an organized manner.
Contact Information Page: This is the page where customers can reach out to you for assistance. Don't forget to add your email and contact number so that customers can reach out to you easily.
Privacy Policy: This statement or legal document specifies how a company or website collects, processes, and processes data from its customers and visitors. You can find a sample online.
Transportation Information: Indicate the transportation process and how long it takes to transport, according to city, state, country, etc.
Return Policy: Indicate the product return policy, how long it takes to refund, etc.
Hygiene Standards: Let your customers know that your hygiene habits apply to your products, manufacturing, packaging, and delivery.
FAQs
How to start your own clothing brand online?
You can visit Blinkstore and create your own free online store where you can list your customized apparel and start your clothing business online. You can also connect with the Blinkstore support team, who will guide you with sample business plans for online clothing stores.
How to start online clothing business from home?
You can start your online clothing business from home by creating your own online store and listing your own designed products there. You can use Blinkstore for creating and showcasing your products online.
Is selling clothes online profitable?
With the uprising fashion industry market, there is a huge demand for clothes on online platforms. One can use this opportunity to book profits.
How much does it cost to start an online clothing store?
If you use Blinkstore, you can start your online clothing business without any money. All you need to do is list your products and designs on your online store and that's it.
How Long Does It Take to Create an Online Clothing Store?
With Blinkstore, you can create your own online clothing store under 2 minutes without any investment.
How to start a clothing business with buying wholesale?
Platforms like Blinkstore offers its users to start a clothing business without having any inventory or buying products before selling them. You can simply choose your desired product and design and they will do all the hard work including printing, warehouse management, shipping and delivering.
How to start online clothing business on Instagram?
You can create your online store using Blinkstore, share your product links over your Instagram handle using different posters and stories and start your online clothing business.
How to start an online clothing store with no money?
You can create an online store with Blinkstore and start your business without investing a single rupee.
Conclusion
In conclusion, it can be said that Blinkstore is the best place to start your online clothing store. Selling with Blinkstore gives you all the control and profits of the store and little to none of the responsibilities. Additionally, if you're just starting out on your eCommerce journey, do take a look at our selection of carefully curated blogs to help you out.
Hopefully, after reading this article you finally know how to start a clothing business online in India. If you are still confused and want some guidance from Blinkstore, you can contact us and we will help you with all the guidance you need.
Good luck and happy selling!