How to start an online clothing store in India? Well, there are multiple ways to go about launching your own apparel brand online. The popular term for it in the industry is "D2C Brand". Where your store and brand exist only on the Internet (online), have no physical stores, and sell directly from its own website and from other marketplaces.
Starting an online clothing brand is a great business idea. The best thing is that you can do it full-time as a serious business and you can also do it as a side business to diversify your sources of income. With the distribution channels like Instagram, YouTube, Social Media Ads, and Amazon/Flipkart/Myntra-like marketplaces, a lot of things get sorted for a new clothing brand in India.
This is also a great business opportunity because the Fashion market in India is growing at a CAGR of 11% with online fashion growing the fastest, at a CAGR of ~32%. Post-pandemic, a lot of people got introduced to online apparel and new consumers shifted to this behaviour.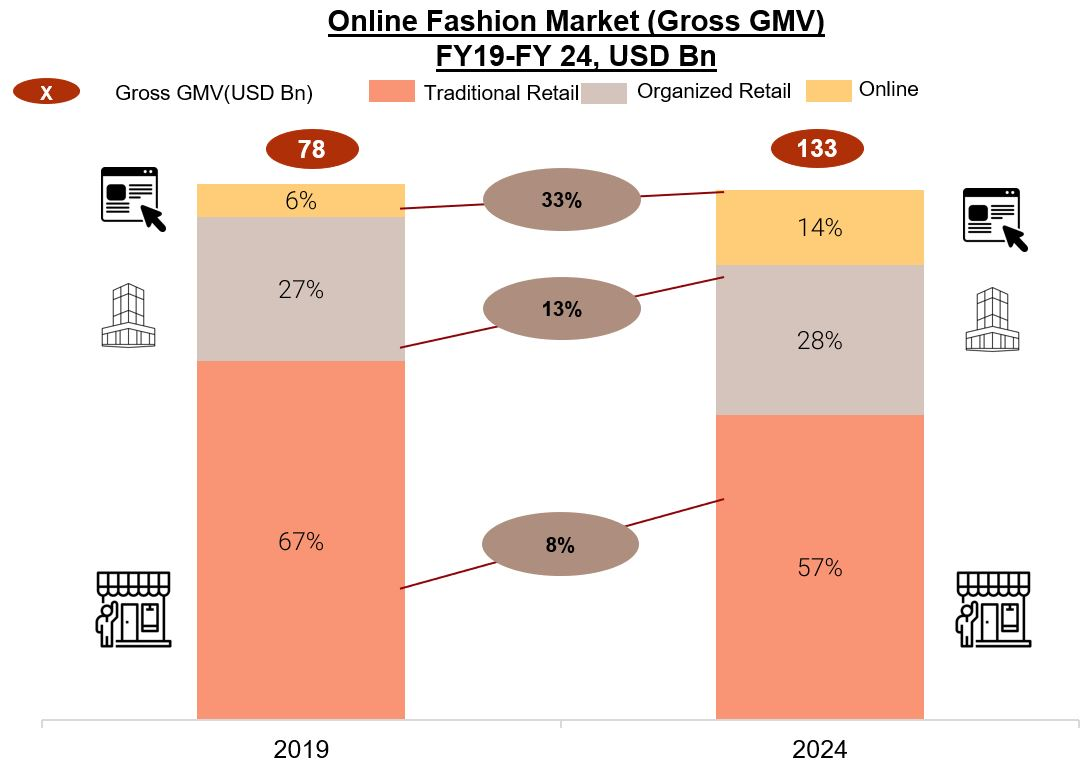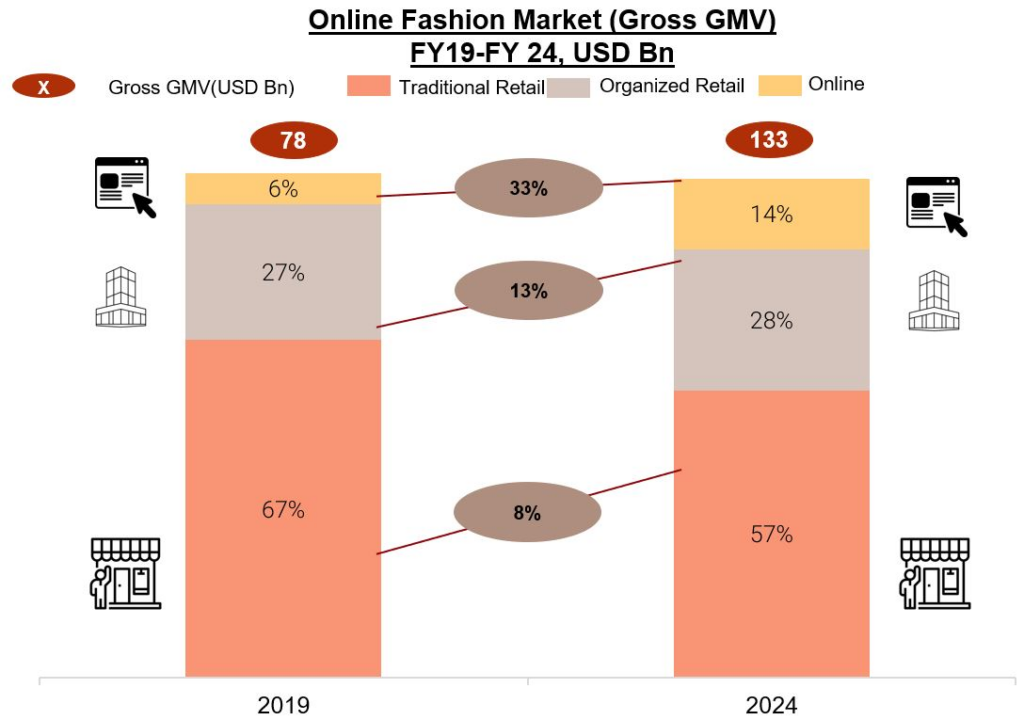 People prefer to buy apparel the most online, in the case of fashion categories, followed by footwear and accessories. Western wear is the most favoured apparel category with men buyers driving more than 60% of the purchases. Footwear and Accessories are expected to grow in online channels at a CAGR of 33% which is largely attributed to consumer aspirations and a larger variety of choices.
Online buying is convenient because of the variety of choices, easier to compare prices and window shopping, the option to return for wrong sizes, and the convenience of shopping anytime.
In this blog, we'll explore how you can also start your own online clothing brand, set up for clothing brand's online store, and start selling products pan India. There are multiple ways to do it and we are going to explore all of them here. So let's dive in 👇
Table of Contents
1. How to start an online clothing store in India
There are multiple ways to start an online clothing store in India (or a clothing brand in India). In this blog, we'll discuss them both with more focus on an owned store in comparison to a brand. The difference is that a clothing brand's store will be an online portal owned by you to sell your products to consumers online. On the other hand, an online apparel brand will rely on marketplaces like Amazon, Myntra, Meesho, Flipkart, etc. for its distribution.
Though, mostly all the players in the D2C apparel space establish both online points of purchase for the buyers: owned e-commerce website and its presence in multiple places.
Please note that in this article we are not going to cover how to get your GST number to do online business, how to file GST returns, SEO for e-commerce stores, and how to run ads to bring sales. The purpose of this blog is to get your clothing brand up and running in India.
Let's see the step-by-step guide to starting an online clothing store in India:
1.1. Create your online store
To create your online store, you can either use no-code tools or e-commerce store builder platforms. Or go to the custom-developed root. If you want to build it yourself, you'd need to hire a couple of developers to code and develop your own e-commerce store. It'll require a different kind of time and money in investments.
But the most popular choice is to go with a store builder like Shopify, Woocommerce, Wix, Adobe Commerce (Magento), Blinkstore, etc. Setting up your store with the help of a no-code store builder is easy, fast, and they are reliable. It takes less than a few minutes to get started with most of these platforms like Shopify, Wix, and Blinkstore.
Once your store is created, you can learn the advance features on these platforms to customise your storefront and add functionalities to it as per your brand requirements.
Now that your online store is ready, you can move on to the next step of setting up your supply chain.
1.2. Setup your supply chain
There are 3 ways to setup the supply chain of your clothing store. By supply chain, we mean the sourcing/procuring, packaging, customising, and storage (warehousing) of these products.
– Print on Demand (PoD)
No. 1 on the list is Print-on-demand. As the name suggests, a print-on-demand brand prints apparel on demand (on receiving orders). You can partner with any print-on-demand service provider in India and connect your store with them. Here are 11 best print-on-demand sites in India. You can browse through the product catalogue, choose the products you want to sell, customise them with your own designs, and start selling. Now, as and when you get the orders, your print-on-demand partner will print on getting the order and ship it to the buyer through 3rd party shipping partner.
Blinkstore has an inbuilt integration with Print-on-Demand, payment gateway, and shipping. So if you choose Blinkstore to start your online clothing brand in India, you won't need anything else.
– Custom designing and stitching
If you are a designer and/or you've original ideas on the design and stitching of the clothes. Then you'd need to partner with a tailor or a mass manufacturer of garments and apparel who can product apparel as per your requirements. Working with a few tailors is only suitable for boutique clothing brands and couture fashion brands. For doing it at a scale, you'd need to partner with a 3rd party manufacturer.
In this method, you'd need to spend upfront to procure inventory before starting your promotions and sales.
– Sourcing apparel from 3rd party
The last method is to partner with a 3rd party manufacturer of apparel. Where you can only choose what products you want to list on your store from the large pre-manufactured catalogue. You'd find such apparel manufacturers who deal in bulk selling of apparel mostly in Tirupur, Noida, Surat, Kolkata, etc. The hubs of apparel manufacturing and markets are good places for finding a partner for apparel.
This would require you to spend upfront on procuring products and/or for storing them in a warehouse. Then you can ship them to your online buyers.
1.3. Partner with shipping and logistics company
There are many delivery services (courier) aggregators in India. Here are all the major aggregators you can partner with for shipping products pan India: Shiprocket, NimbusPost, Shyplite, Vamaship, EShopBox, Click Post, and Pickrr. You can also directly partner signup on Bluedart or Delhivery for generating pickup and delivery orders.
Almost all the delivery providers have competitive pricing and similar kind of success rates for delivery. So there's not much you can do here. We recommend getting started with the one that fits your budget and delivers to the cities that you think your customers would be from.
1.4. Start promoting and selling your products
Now that your store is created, the supply chain is set, and you are ready to ship your products. You need to start promoting and bringing orders for your clothing brand. Start with creating a presence of your clothing brand on social media platforms, regularly share content, and spread the word about your brand.
Almost all D2C brands rely on social media ads, google ads, affiliate marketing, influencer marketing, and social media content to reach and acquire new customers.
2. How to start an online clothing store with no money
Using Blinkstore, you can start an online clothing store with no money. Here's an infographic to quickly show you how Blinkstore works: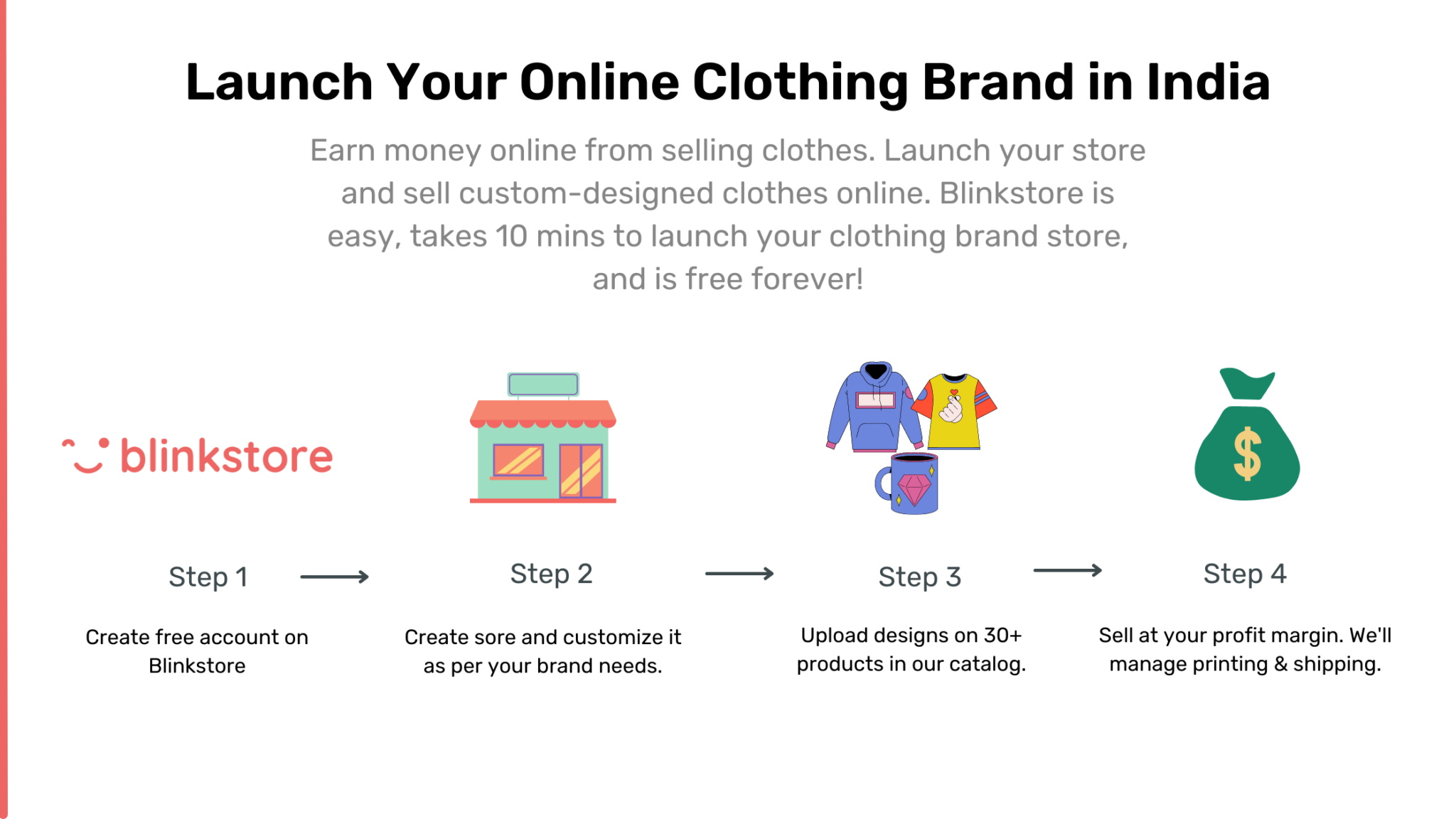 If you chose Blinkstore to launch your online clothing store in India, you can simply skip all the laborious and complex steps. With Blinkstore, you can launch your store for free which has in-built integration with print-on-demand, shipping, and payment gateway.
Here's how you can launch your clothing brand using Blinkstore:
Signup on Blinkstore and create your store
Choose products from our catalogue of 30+ products that you want to sell and upload your designs on them to customise.
Put your own profit margin on top of the base price of the products.
List them on your store and customise your store as per the brand's needs.
You are ready to sell!
Blinkstore takes care of the inventory, printing on demand, shipping, and payments. All you need to do is create great products and do marketing. Blinkstore is free forever and you can launch your clothing brand in India with no money.
3. How to start an online clothing business from home
With a print-on-demand store setup on Blinkstore, you can start and run your online clothing business from home. To start an online clothing business in India, you would need to set up an online store using Blinkstore, Shopify, etc. Then partner with a print-on-demand company or a 3rd party to supply or manufacture the products. And signup with a delivery partner to pickup and ship your products to Pan India.
4. How to promote your online clothing store in India
Here are 5 quick ways to promote your online clothing store in India:
Create content around your products on social media.
Promote your online clothing store using Facebook and Instagram Ads
Promote your products using Google Ads: Display Ads, Search Ads, YouTube ads, and more.
Collaborate with social media influencers to do influencer marketing.
SEO: By starting a blog to share style tips, write content for fashion and apparel consumers, and promote your products within them.
Other than these 5 methods, here are 6 ways to increase the distribution of your clothing brand and store in India:
4.1. Sell on Amazon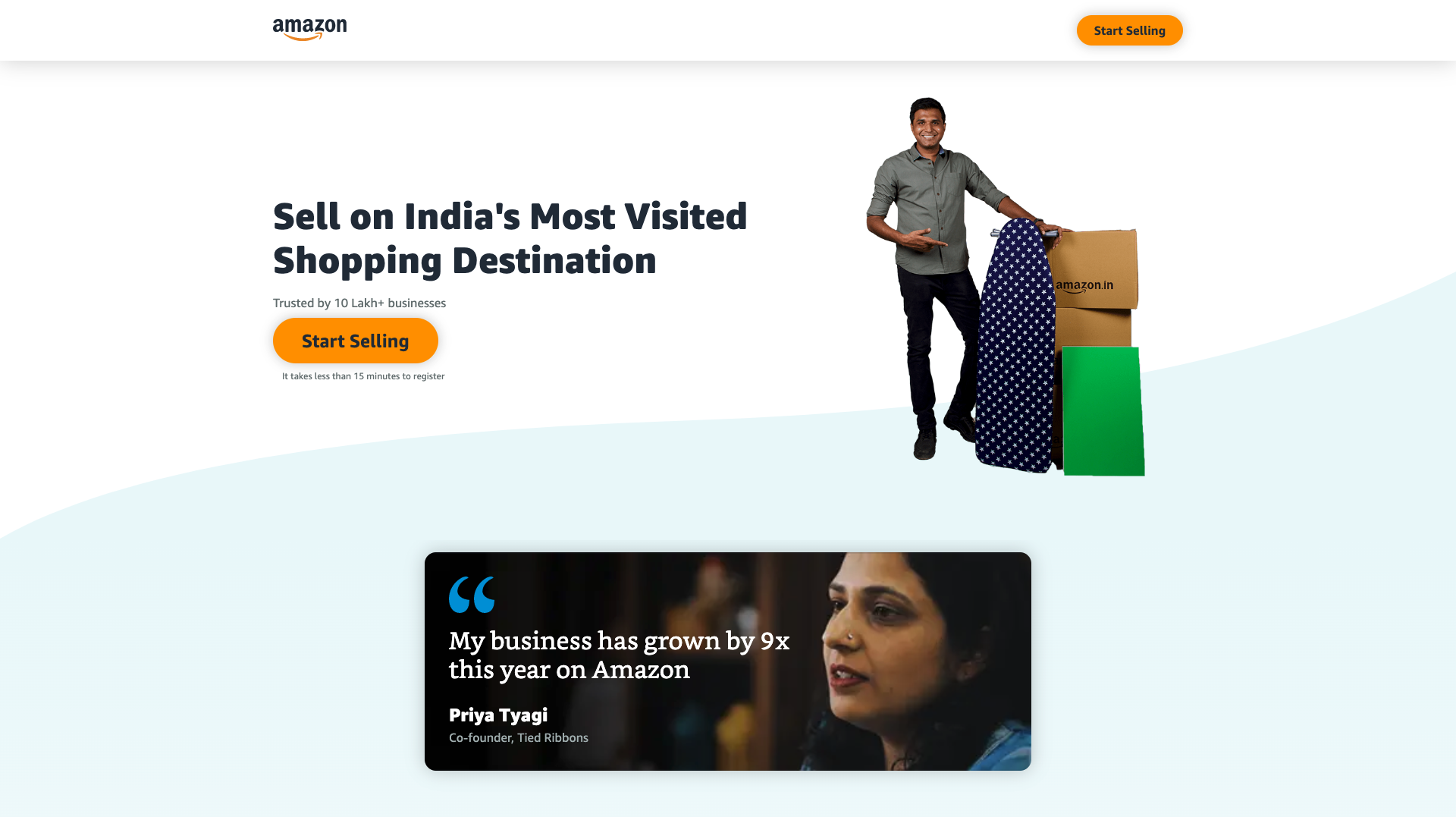 You can signup on to Amazon to become an Amazon Seller. Do note that you'd need to pay for the warehouse and promote your products on the Amazon marketplace. Amazon is a preferred marketplace for all D2C brands in India. It does cost money to bring sales on Amazon but this is a reliable marketplace to get your GMV growing.
4.2. Sell on Meesho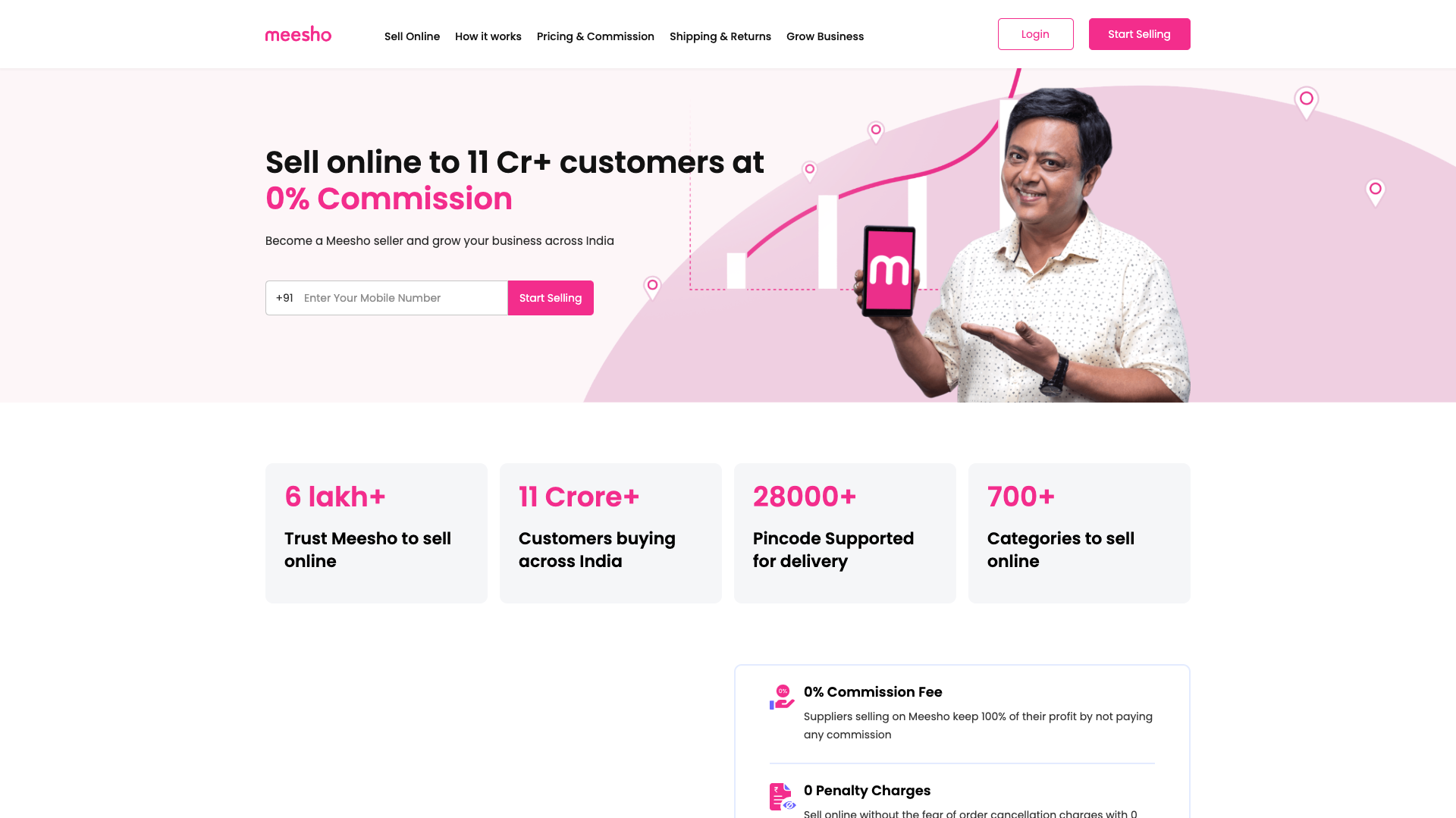 Meesho is a great marketplace if your audience is in tier-2 cities of India. Signing up on meesho is simple and you can become a seller quickly at 0 costs on Meesho and start selling across India.
4.3. Sell on Flipkart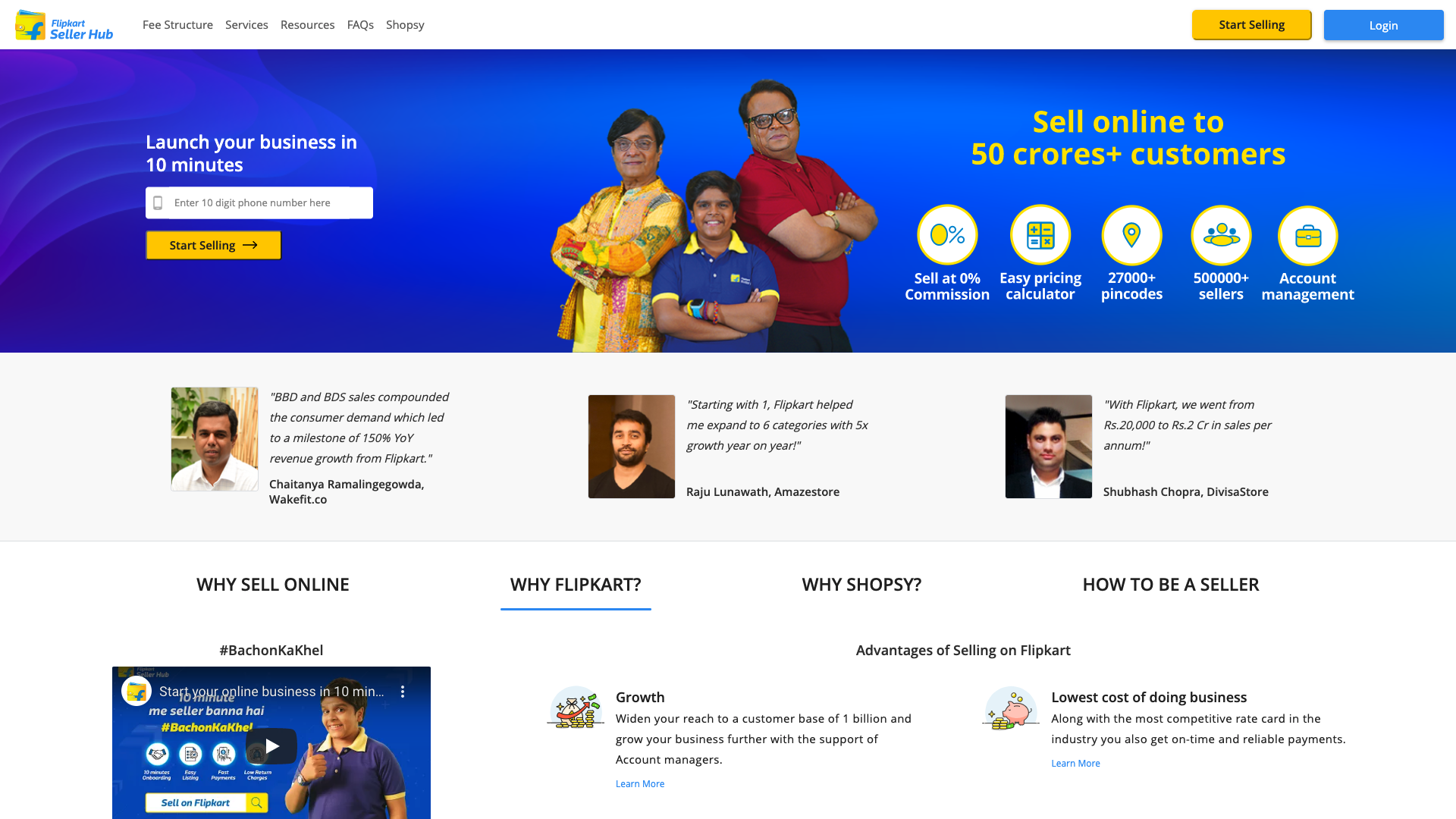 Amazon's biggest rival, Flipkart is a great marketplace to register as a seller and promote your clothing brand.
4.4. Sell on Swiggy Mini Store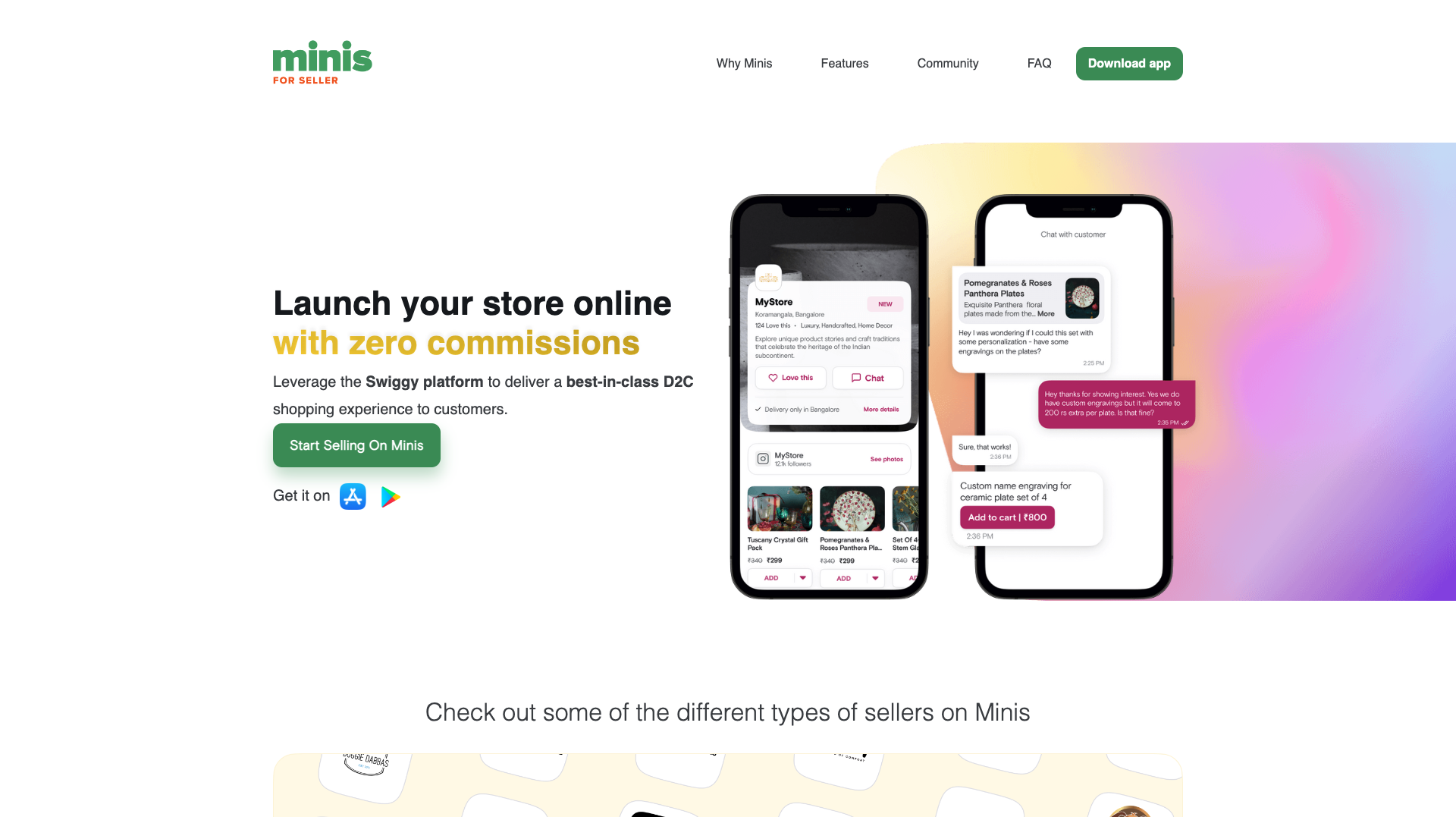 Swiggy recently launched Mini Store, a platform for D2C brands to create their own store and start selling across India. Your shop can also get featured on the swiggy app within the "Minis" tab and this can become a great place for creating awareness around your brand.
4.5. Sell on Myntra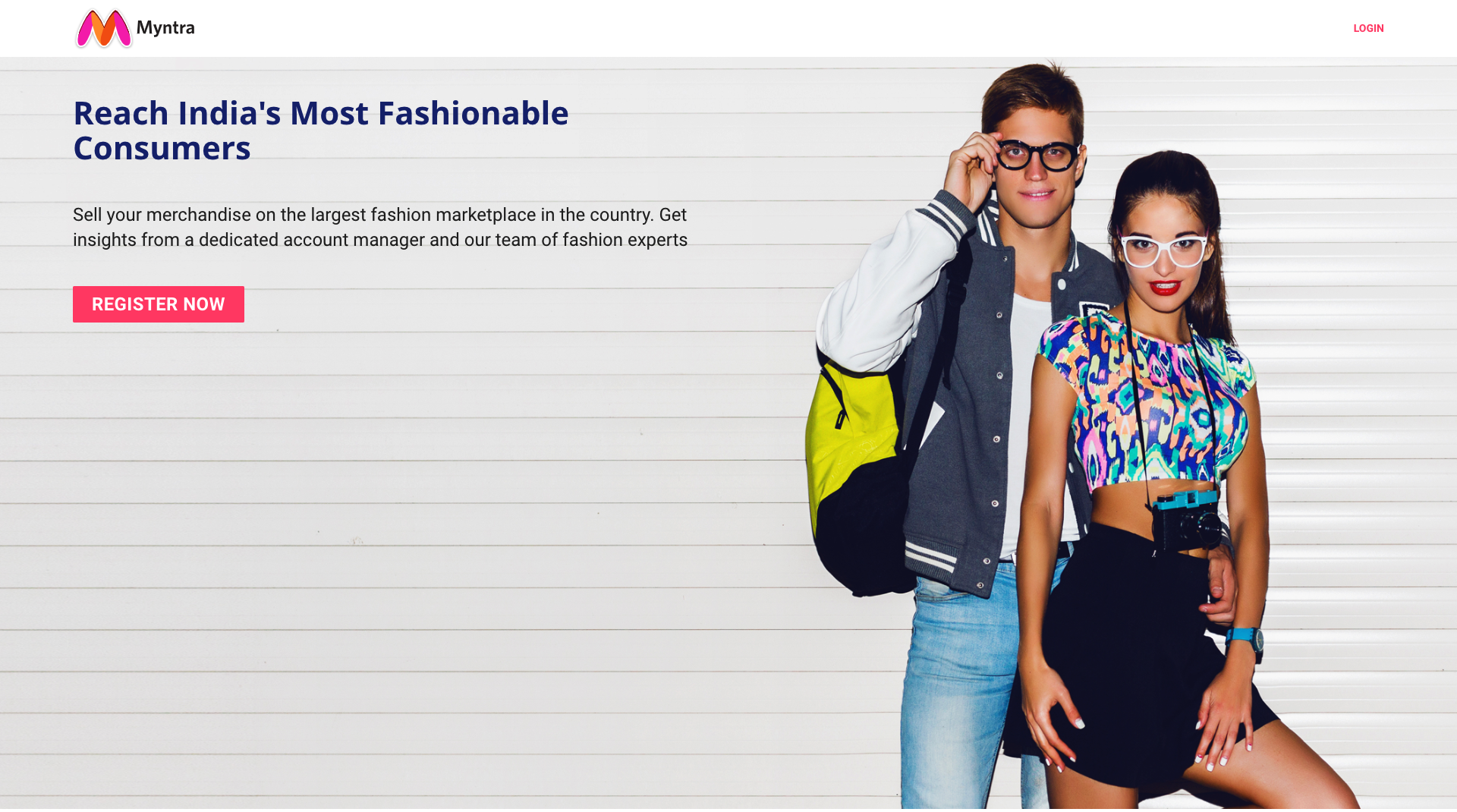 Myntra (+Jabong) has very strict standards for any clothing brand to signup on them. Once you pass their strict requirements, you can start selling on India's biggest fashion marketplace.
4.6. Sell on Social Media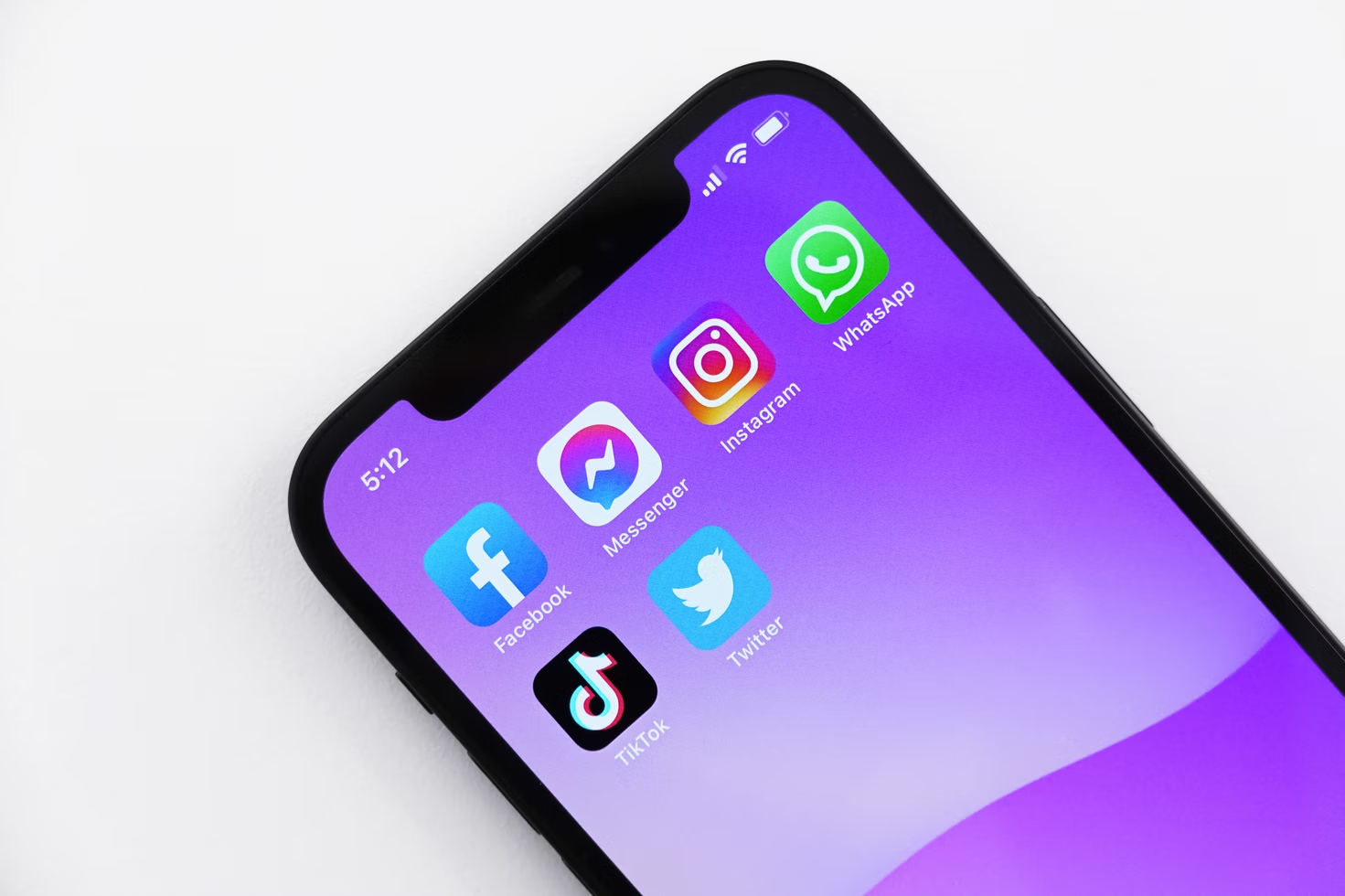 Social media content creators are most suited for selling clothes and accessories online through their personal social media presence and engaging content. With Blinkstore, social media creators can easily launch their clothing brands and start selling online.
Social Media is a key distribution and awareness channel for all D2C clothing brands. So selling and promoting on social media will remain a big part of your marketing strategy.
If you are a creator, you can read How to earn money from social media in India and explore more ways to earn money online. Other than learning how to start an online clothing store, you can also learn How To Earn Money From Instagram in India and How To Earn Money From Youtube in India.
5. Examples of successful online clothing stores in India
Here are a few examples of good online clothing stores and brands in India. Now that you have a basic idea of How to start an online clothing brand in India, let's look at some clothing brands built on Blinkstore, Shopify, and custom-built.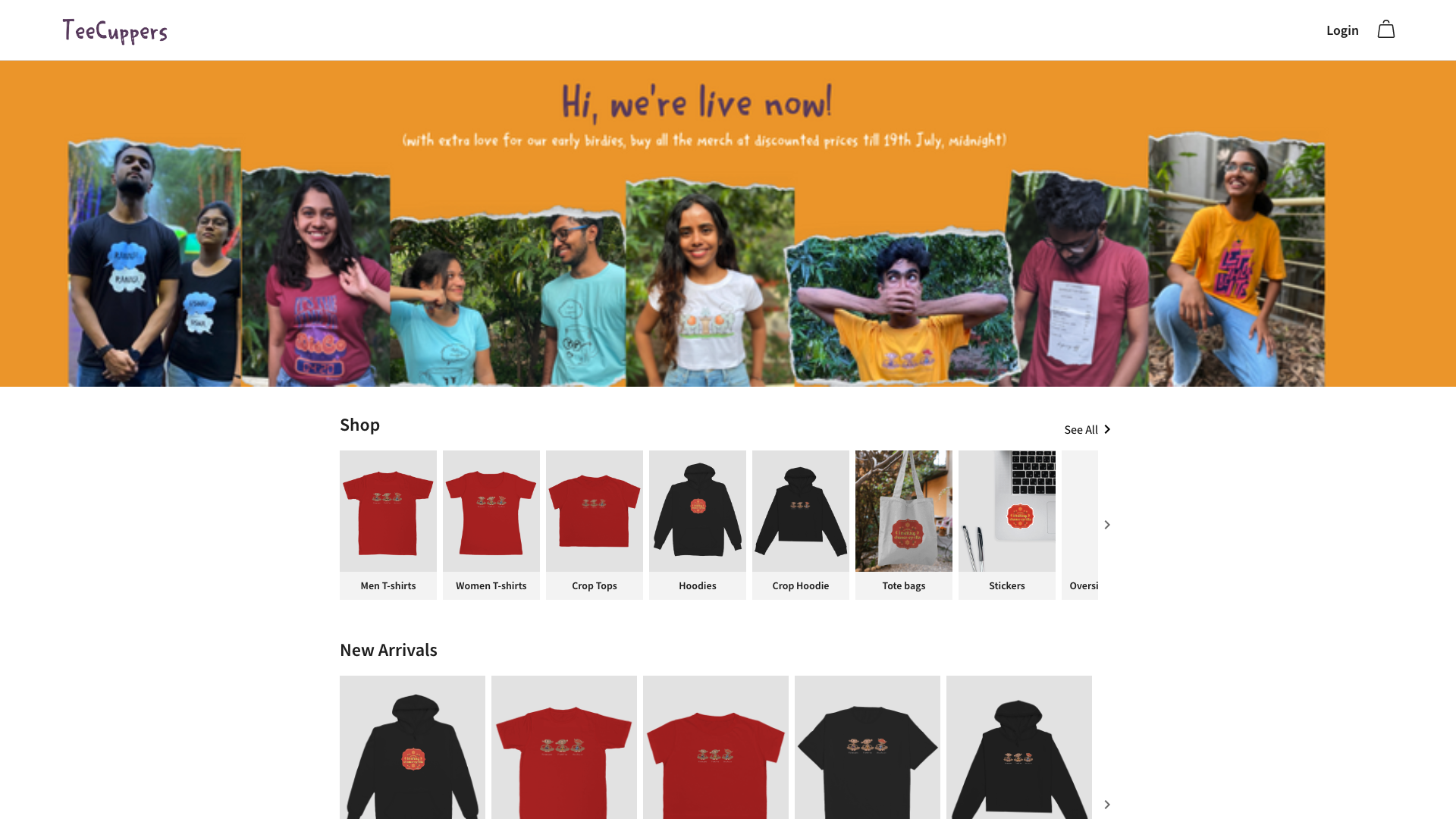 Teecuppers is a brand run by college students. This store is built using Blinkstore and they have very interesting product designs to offer.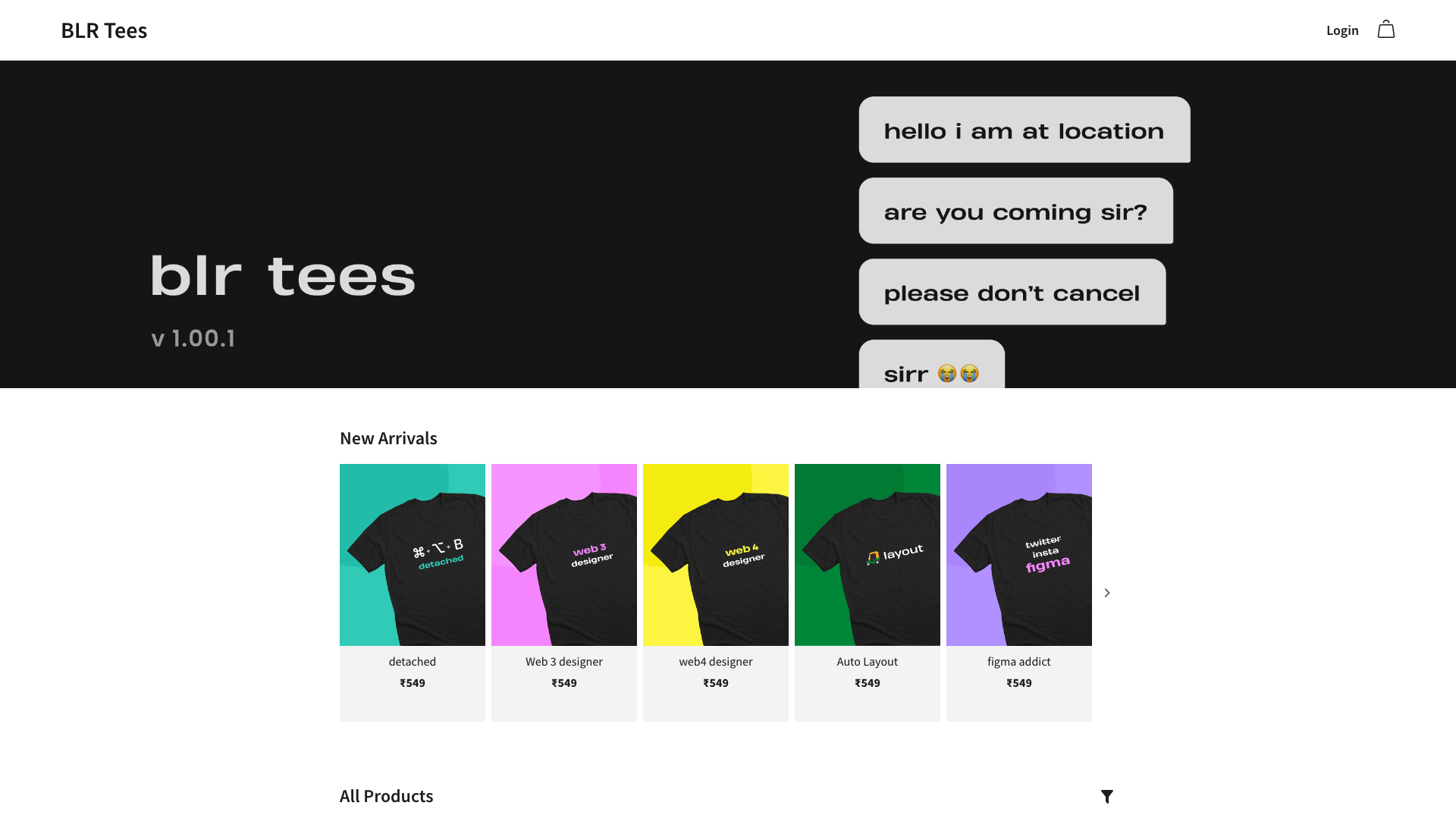 BlrTees is a store run by a designer from Bangalore. The idea behind this store is to create funky products and catchy t-shirts for startup founders, designers, and people who are in Bangalore's tech scene.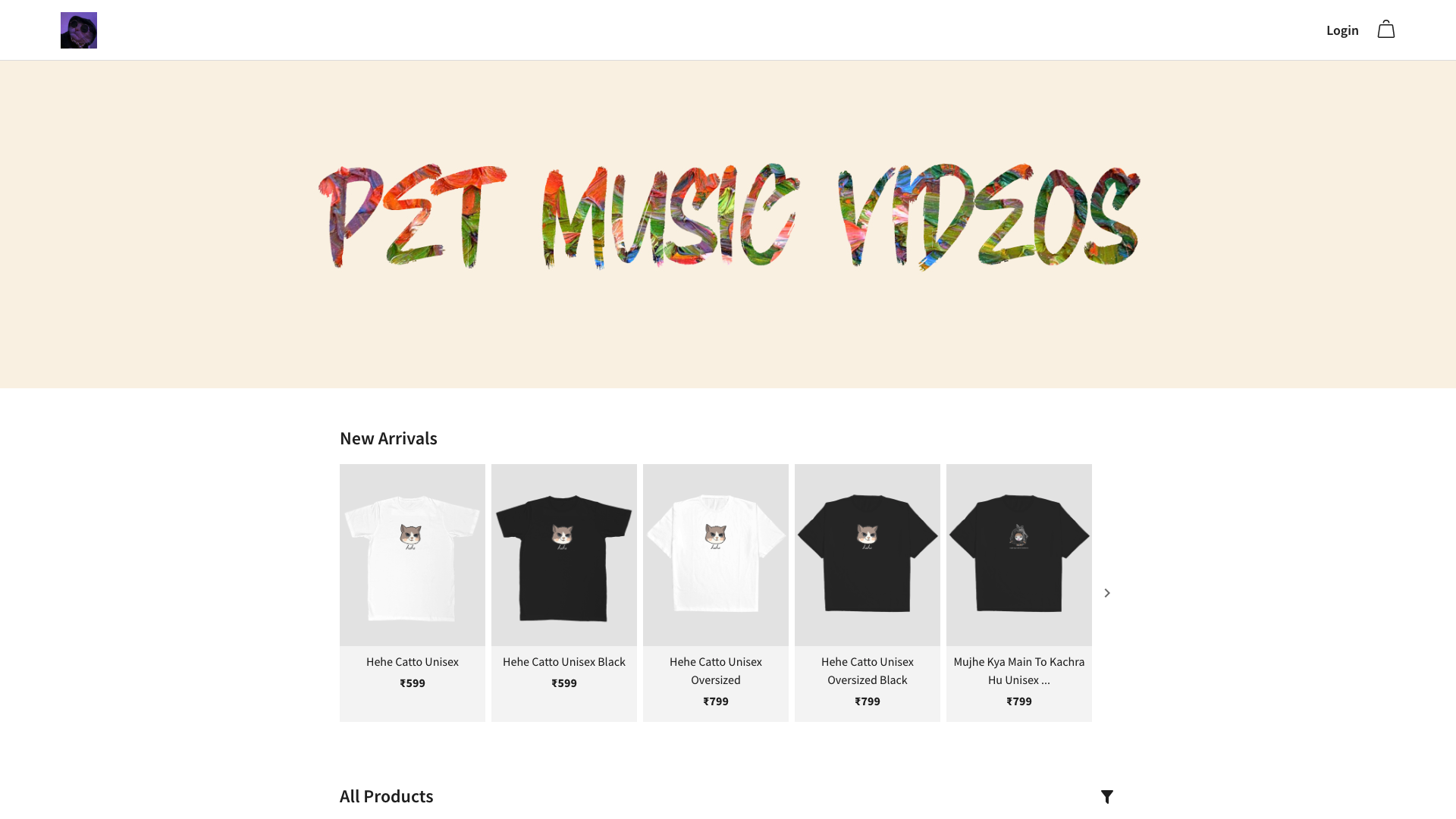 Pet Music Videos is an Instagram page running its own merchandise store built on top of Blinkstore. If you are a fan of cat memes and you like cats, you'd find their products very interesting.
Sleek&Peek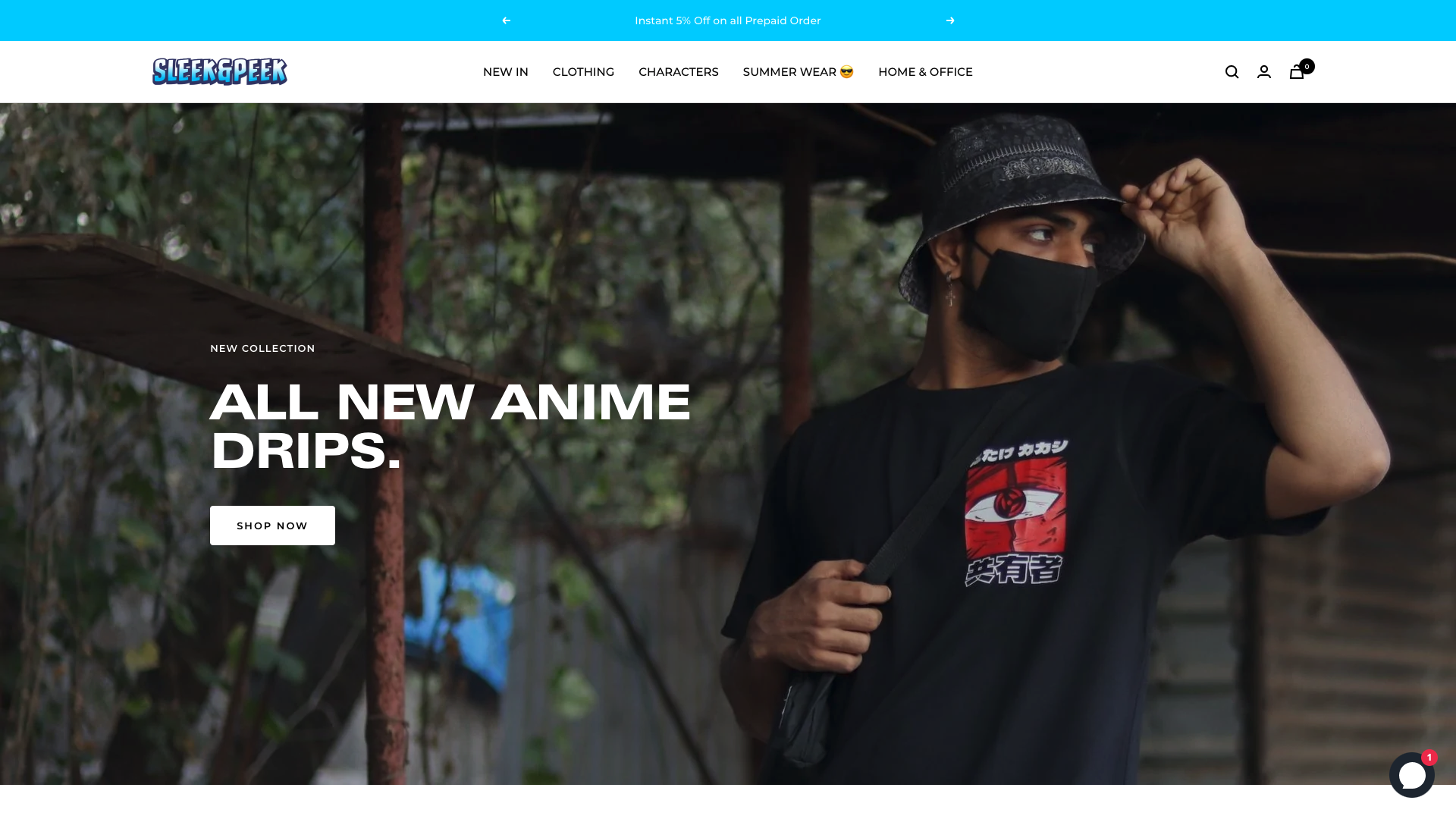 Sleek&Peek is a store built on Shopify and they work with a number of print-on-demand partners to fulfil their orders. They use Google Ads and social media ads for promoting the products. This is an example of Shopify + PoD + Payments + Shipping patchwork. You'd find anime products in this store.
MelangeBox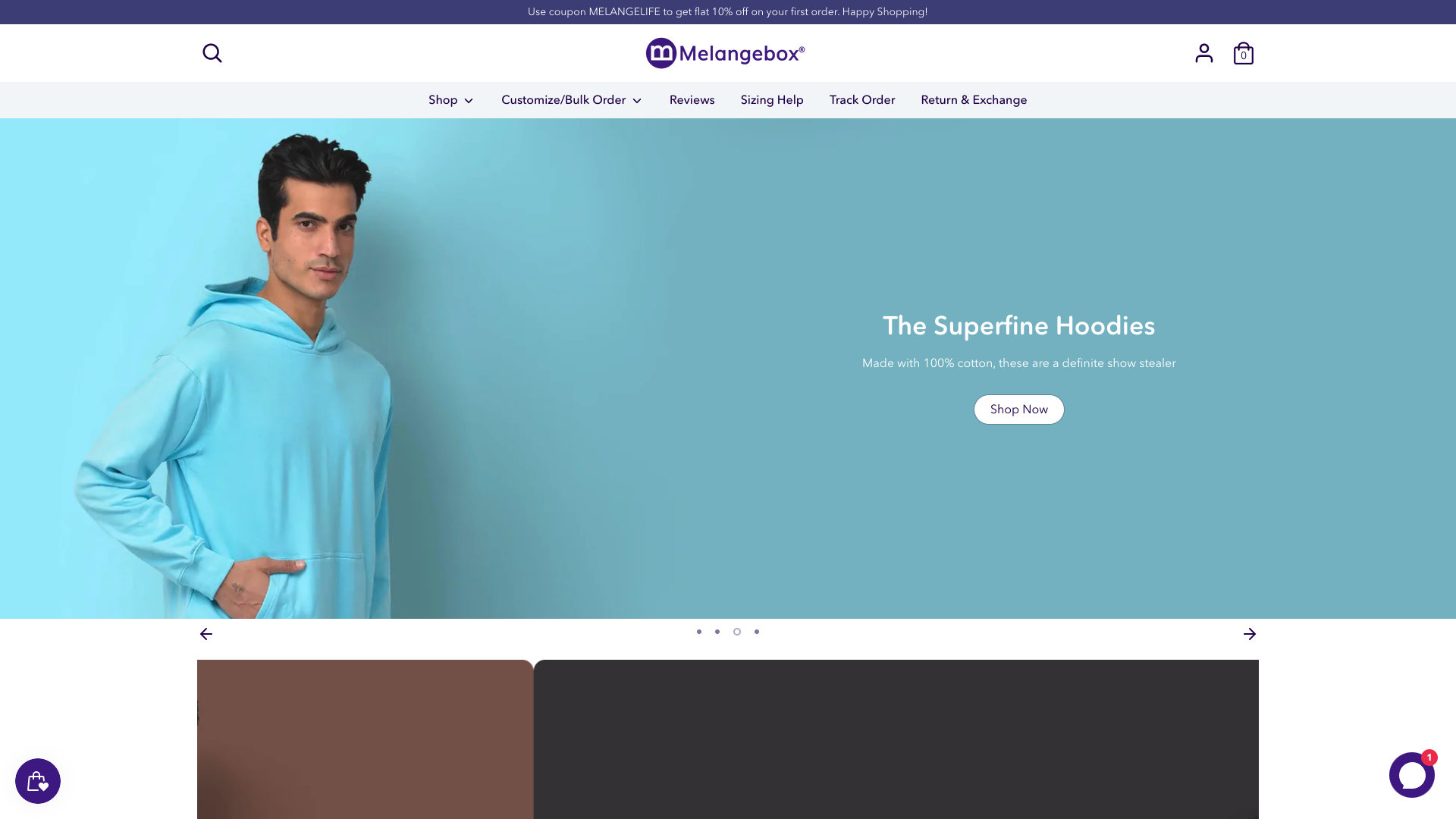 MelangeBox is a well-known D2C apparel brand in India. They sell solid-coloured apparel online. This store is an example of a custom-built website that procures apparel from 3rd party manufacturers and also manufactures new products in-house. They need to maintain their own inventory and rely on shipping partners to deliver.
BLUORNG
Bluorng is a street-wear apparel brand. This is an example of a store built on Shopify. And this brand designs and get's the product manufactured as per their own requirements.
6. FAQs – How to start an online clothing store
Let's answer some of the frequently asked questions at the top of "How to start an online clothing store".
How do you create an online clothing store?
How much does it cost to start your own online clothing store?
Staring your own online clothing store can cost anywhere between Rs. 0 to Rs. 10 Lakh. It all depends on what platform your choose and what kind of model you want to get go ahead with. For example, if you start a print-on-demand online clothing store using Blinkstore, it'll cost you Rs. 0. If you choose to start with Shopify + a print-on-demand partner, it will cost at least $29/month for Shopify. To start your in-house manufacturing or warehouses, you'd need to spend up to Rs. 10 Lakh or more.
Do online clothing stores make money?
Yes, online clothing stores make anywhere from Rs. 10,000 a month to Rs. 15,00,000 a month depending on the sale and marketing. Bewakoof clothing store makes Rs. 200 Crore in revenue a year. Starting an online clothing brand can be a very profitable business. Statista estimates that the apparel and accessories online market will generate over $153 billion in revenue by 2024.
How much does the average online clothing store make?
On average small and medium-scale online clothing stores make Rs. 5000 to Rs. 20,00,000 per month depending on how much they sell and promote their store. If the average order value for your clothing store is Rs. 500, it'll take you 10 orders to do Rs. 5000 in monthly revenue. And to reach Rs. 20 Lakh in a month, you'd need to get 4000 orders a month. Which roughly translates to 133 orders per day.
How much stock will I need to start an online clothing store?
With Blinkstore, you need no stock (zero inventory) to start an online clothing store. That's your answer for "how to start an online clothing store without inventory". Otherwise, you'd need to predict the demand for each of your products and stock the inventory in your warehouse.
How Long Does It Take to Create an Online Clothing Store?
With Blinkstore, it takes less than 10 minutes to create an online clothing store and start selling. If you go with Shopify or another e-commerce store builder, creating a store will not take more than one hour. But then you'd need to spend 3-4 weeks in figuring out and establishing the supply chain of the products.
Is it profitable to start an online clothing store?
Yes, it is profitable to start an online clothing store in India. Many Print-on-demand stores in India earn anywhere from Rs. 5000 per month to Rs. 20 Lakh a month. The profitability of your online clothing store depends on how you optimise the cost of operations, cost of marketing, taxes, and ensure 10% to 20% of profit margins.
Is it hard to start a clothing business?
Doing any business is never an easy task. But today, the complexity of starting any business has greatly reduced. While it is easy to start a clothing business in India with platforms like Blinkstore, Shopify, Amazon, Print-on-demand companies, and contract manufacturers. Getting consistent sales and growing to make it a business that generates up to Rs. 10 Lakh in a month takes time. But with good ideas and careful yet fast execution, you can easily build a clothing business in India that brings you up to Rs. 50,000 in revenue every month.
7. Conclusion
Online fashion market size in direct to consumer (D2C) sector in India from 2015 to 2020, with estimates until 2025. The direct-to-consumer sector in India will become a $43.2 Billion worth of industry. And there will be thousands of brands commanding a pie of that market.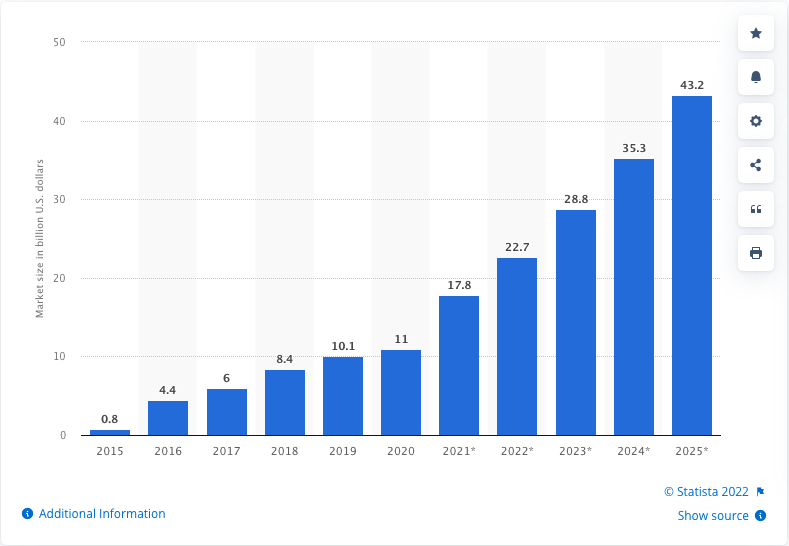 We would recommend that you start an online clothing store in India and start executing. Over time you'll learn, optimise your methods to generate sales, and make it into a profitable business that pays you good money.
It is a great skill to learn Design and sell t-shirts online in India, there is a possibility of millions of new D2C brands catering to a niche but the loyal audience in the market.
Further Read: how to start an online clothing store in 2022 can be found on Dinarys by Jane Vyshnova (CEO).