Discover the best ecommerce sites in India! Explore a diverse range of online shopping options for fashion, electronics, groceries, and more with our top picks.
Table of Contents
Introduction
Ecommerce has taken the world by storm, and India is no exception. The Indian ecommerce market has grown rapidly, thanks to a growing middle class, rising internet penetration, and a digitally aware populace. Consumers can now find practically anything online, from clothes to gadgets, food to furnishings. In this blog post, we'll look at the top 15 ecommerce websites in India that have shaped the country's online retail environment.
If you looking for a guide to start your ECommerce business, We have you covered refer to our recent blog "How To Start an Ecommerce Business In India – 2023 Best Guide". This will guide you to open a business online in India. Choosing the right ecommerce platform that suits your needs is crucial, and we believe this blog will assist you in making the best choice among the best ecommerce websites in India.
Top 15 best ecommerce sites in India
Here are some of the top ecommerce sites in India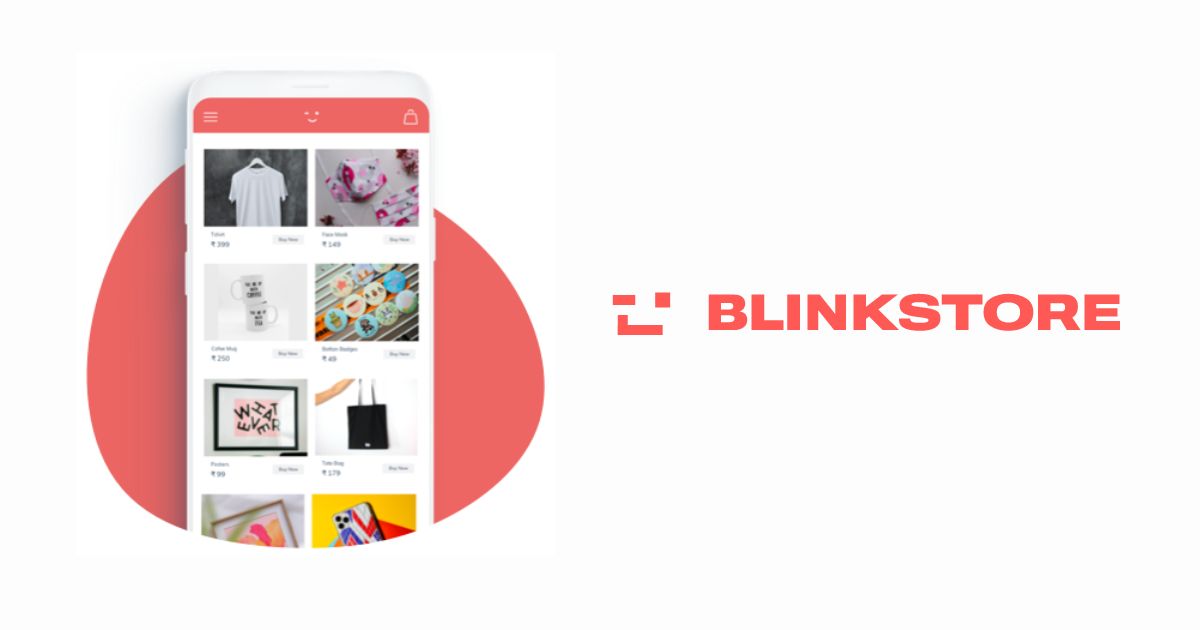 Blinkstore is one of the online ecommerce websites in India, renowned for its user-friendly Interface. It's perfect for anyone who wants to sell custom-designed products without having to deal with inventory or shipping logistics. You get a personalized web store for your business with the Blinkstore website, and you can print your unique graphics on over 50 different products. It's as simple as promoting your products on social media, and Blinkstore handles the printing and delivery to your customers.
Regardless you're a new or seasoned entrepreneur, Blinkstore provides a simple way to bring your innovative company ideas to life. It's an easy-to-use, revolutionary platform that simplifies eCommerce, making it the greatest option for budding online retailers in India.
For those aspiring entrepreneurs who are eager to embark on their print-on-demand journey with Blinkstore, the platform provides a valuable resource in the form of a comprehensive guide. Titled "How to Start a Print-on-Demand Business With Blinkstore", this guide is an indispensable tool that offers useful insights and step-by-step instructions, making it an invaluable companion on your entrepreneurial path.
Amazon India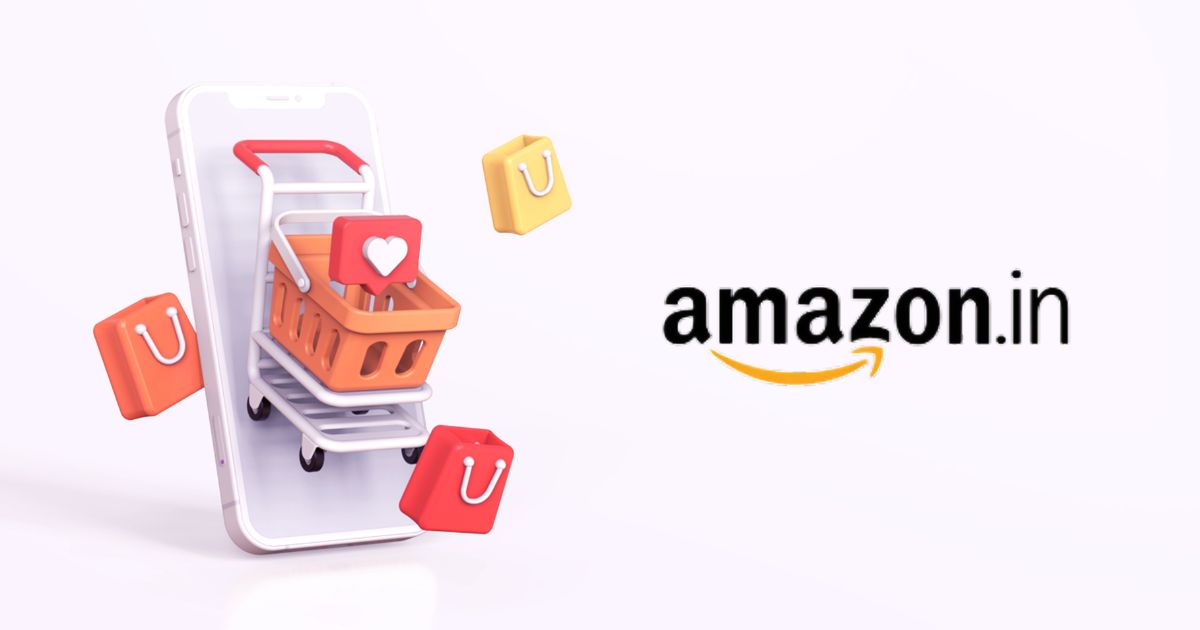 Amazon India is one of the top ecommerce sites in India. the global ecommerce giant Amazon made its big entry into the Indian market in 2013, leaving an indelible impression. Amazon India has effectively incorporated itself into the lives of Indian consumers, gaining the distinction of becoming a household name, with an expanded assortment of items and a complete range of services. From electronics to fashion, books to groceries, Amazon India provides a seamless shopping experience to millions of its consumers every day.
One of the reasons Amazon continues to reign as an ecommerce giant is its commitment to innovation. They have implemented innovative features that bring the shopping experience to life, such as incorporating 3D models of products to show customers how they would look in their homes
Flipkart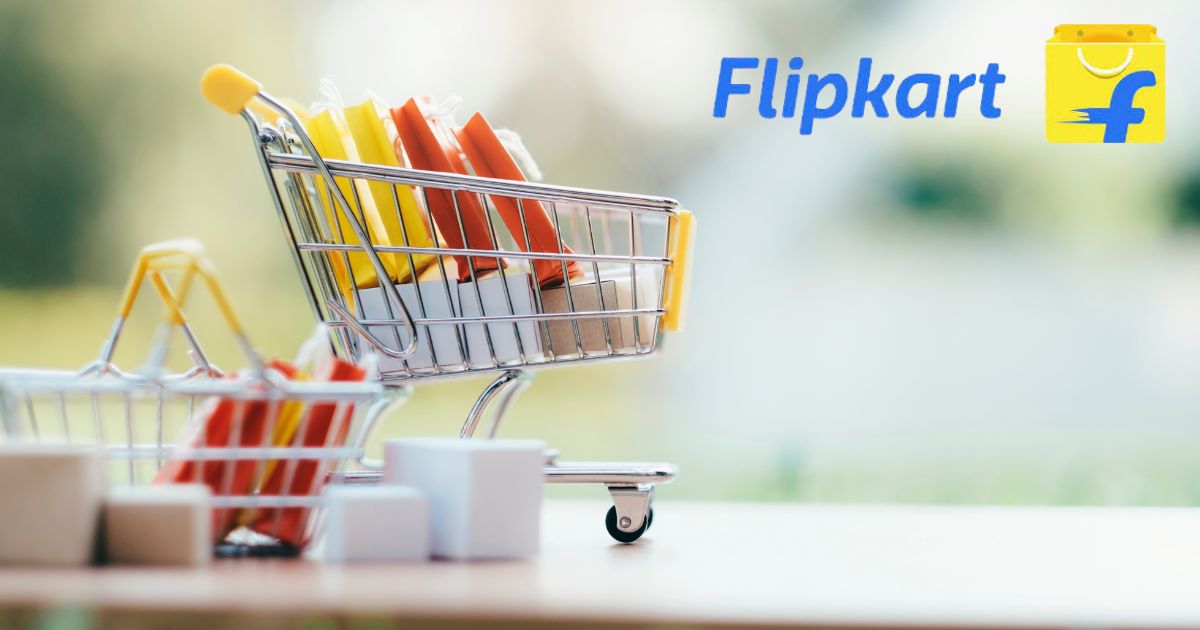 Flipkart, the Indian e-commerce behemoth, has evolved from an online bookstore to a diverse mega marketplace delivering a diverse range of products. Flipkart boasts a fantastic 70% customer retention rate, because of its efficient supply chain, user-friendly website, and appealing prices. "Big Billion Days," its annual shopping festival, has become an established event, attracting millions of orders and reinforcing Flipkart's supremacy in India's e-commerce scene.
Flipkart continues to develop and grow in the extremely competitive Indian e-commerce industry, with a wide range of products spanning electronics, gadgets, and more, supported by intelligent filtering tools and multiple payment ways. Flipkart is an important player defining the future of online retail in India, thanks to its strategic evolution and constant commitment to consumer pleasure.
Myntra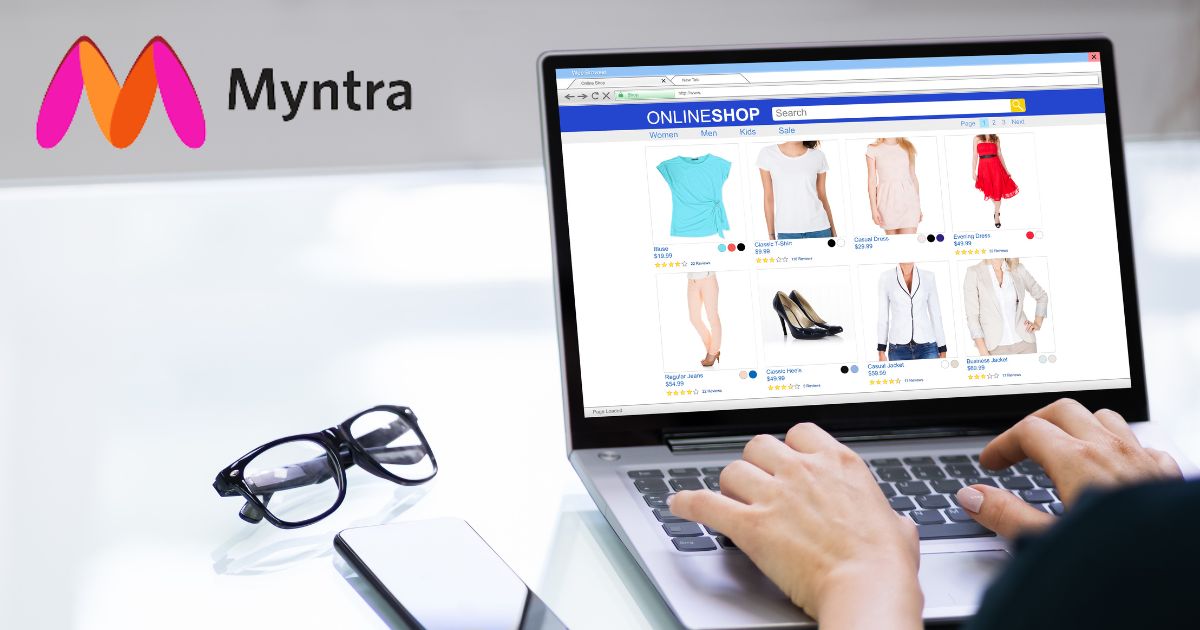 Myntra is one of the best ecommerce sites in India, specializing in fashion and lifestyle items. It provides a diverse range of products, with a concentration on the most recent brands. Myntra, which was acquired by Flipkart in 2014, distinguishes out for its hybrid logistics architecture, which ensures timely delivery and consumer trust. Myntra goes beyond shopping by providing daily style suggestions, cosmetics advice, and celebrity partnerships via "MyntraLookGood".
Myntra simplifies the buying experience with a user-friendly layout and specialized brand sites. It's a leading marketplace for fashionable clothing and accessories, setting trends and offering discounts right on its homepage. Myntra, the market leader in Indian fashion e-commerce, provides an excellent shopping experience.
Shopify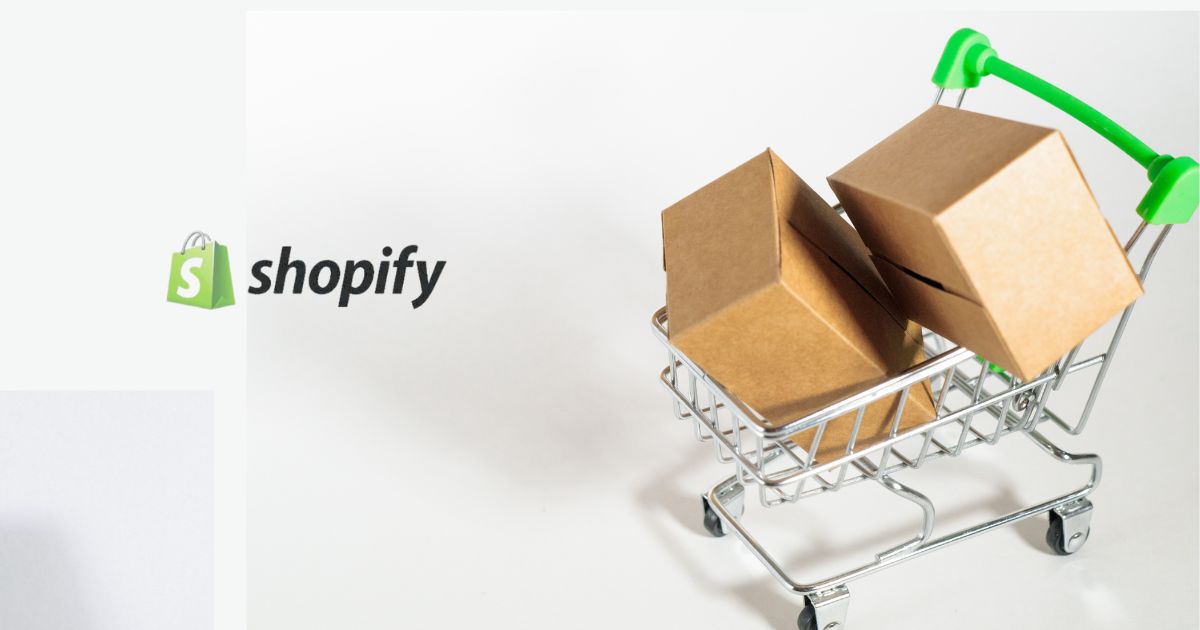 Shopify is one of the well-known e-commerce sites in India that has transformed online businesses all over the world. It enables entrepreneurs and businesses to effectively set up and operate their online stores thanks to its user-friendly interface and complete range of capabilities. Shopify is a top choice for anyone trying to develop a strong online presence and achieve e-commerce success since it provides customized templates, secure payment choices, and seamless connection with a variety of apps and services.
Shopify distinguishes itself by catering to businesses of all sizes, from startups to big corporations. Its dedication to providing a unified, end-to-end e-commerce experience, from storefront design to payment processing and order fulfillment, has established it as a go-to platform for entrepreneurs and enterprises looking to prosper in the digital marketplace.
IndiaMART
IndiaMART is one of the best ecommerce sites in India, linking buyers and suppliers. It was founded in 1996 and has played an important role in the country's B2B commerce ecosystem. IndiaMART provides a diverse range of products and services, facilitating trade between thousands of Indian businesses.
IndiaMART allows businesses to promote their products and services, while buyers can explore and interact with suppliers, making it a simple platform for sourcing goods and services. The platform covers a wide range of industries, from manufacturing to services, and has become an indispensable resource for companies trying to expand their reach and discover new opportunities in the Indian market.
Snapdeal
Snapdeal is one of the best ecommerce sites in India. It has a diverse product line that includes anything from electronics and apparel to home goods and more. Snapdeal quickly gained popularity due to its reasonable pricing and broad product inventory. Snapdeal has been an active participant in the Indian e-commerce business, contributing to the growing trend of online buying. The platform's commitment to providing clients with a variety of options, frequently at low prices, has solidified its market dominance.
Snapdeal has evolved and adapted to shifting consumer tastes and market conditions throughout the years. Despite competition from other large e-commerce businesses, it remains a dependable platform for online shoppers in India.
Paytm Mall
Paytm Mall, which is owned by One97 Communications, the same business that operates Paytm, a popular digital payment service, is also one of the best ecommerce sites in India. Paytm Mall, which debuted in 2017, offers a wide selection of things, including electronics, fashion, home goods, and more, allowing people to purchase online for a wide range of commodities.
Paytm Mall's connection with the Paytm digital wallet is one of its distinctive characteristics. This connection enables users to make payments seamlessly using their Paytm wallets, providing a convenient and safe purchasing experience. Paytm Mall also frequently gives cashback and discounts to entice clients and improve their entire buying experience. So, if you're on the hunt for the best ecommerce sites in India, ShopClues should be on your list.
Ebay
eBay is a well-known and one of the best e-commerce sites in India. It has grown to become one of the world's largest online markets. eBay is a marketplace where individuals and businesses can buy and sell a wide range of new and used goods. It also provides fixed-price listings for simpler transactions.
eBay has a global reach, connecting consumers and sellers from all over the world and facilitating international trade. It includes a wide range of product categories, such as technology, clothes, collectibles, and much more.eBay has grown and adapted to changing market conditions over the years, focusing on delivering a safe and user-friendly platform.
ShopClues
ShopClues is without a doubt one of the best ecommerce sites in India, providing its clients with a diverse choice of products and incredible prices. ShopClues, founded in 2011, has quickly become a go-to online shopping platform, noted for its reasonable pricing and wide product offers. ShopClues has you covered whether you're looking for gadgets, apparel, household supplies, or anything else.
ShopClues' commitment to providing value-for-money products is one of its distinguishing traits. It functions as a marketplace where merchants from all backgrounds can post their products, providing customers with a diverse range of options. ShopClues has effectively established itself in the Indian e-commerce industry by emphasizing customer satisfaction and providing a flawless purchasing experience.
Meesho
Meesho is a rising star among the best ecommerce sites in India, offering a unique platform that empowers individuals to become entrepreneurs in the world of online retail. Meesho specializes in connecting resellers and suppliers, facilitating the sale of a wide variety of products.
What sets Meesho apart is its innovative business model, allowing resellers to market products through social media and other channels. This approach has democratized e-commerce, enabling individuals to start their online businesses with minimal investment. Meesho has found particular success in the fashion and lifestyle segment, making it a go-to platform for those looking to shop or sell in this niche.
In the rapidly evolving landscape of Indian e-commerce, Meesho has emerged as a game-changer by democratizing entrepreneurship and providing opportunities for income generation. It ranks among the best e-commerce websites in India, offering a unique and accessible path to online retail success.
FirstCry
FirstCry stands out as one of the best ecommerce sites in India, particularly for parents and caregivers. FirstCry specializes in a wide range of baby and kids' products, making it a trusted go-to place for all child-related requirements. Whether it's clothing, toys, or critical infant care supplies, FirstCry has a large and expertly curated assortment.
What truly distinguishes FirstCry is its unwavering commitment to meeting the particular needs of parents while providing a flawless shopping experience. The platform focuses a high emphasis on product quality and safety, emphasizing its commitment to supporting young families.
FirstCry has carved out a well-deserved position for itself in the competitive scene of Indian e-commerce by prioritizing customer pleasure and offering a vast and well-vetted assortment of products.
Bookmyshow
BookMyShow is among one of the best ecommerce sites in India, especially for people looking for entertainment alternatives; it first gained traction as a platform for booking movie tickets. Its offers have expanded over time to include event tickets, live entertainment, sporting events, and more.
What distinguishes BookMyShow is its all-inclusive approach to entertainment, which allows users to discover, book, and enjoy a diverse selection of events and experiences. BookMyShow is a one-stop shop for entertainment fans, offering everything from the latest blockbuster movies to concerts, plays, and sporting events. BookMyShow's ongoing innovation and commitment to improving the user experience have solidified its position as a market leader.
OLX
OLX, one of the best ecommerce websites in India, offers a unique and highly popular platform for buying and selling a wide range of used goods. Established in 2006, OLX has become synonymous with online classifieds and has played a pivotal role in connecting buyers and sellers in the Indian market.
What sets OLX apart is its user-friendly interface and the ease with which users can list and browse products, from mobile phones and electronics to furniture, vehicles, and real estate. OLX has successfully tapped into the demand for pre-owned items, allowing users to find great deals and make money from items they no longer need.
In the dynamic landscape of Indian e-commerce, OLX has carved a niche for itself by focusing on facilitating the exchange of used goods. It remains a trusted and convenient platform for individuals and businesses alike, making it one of the best ecommerce sites in India for second-hand items.
Jabong
Jabong was one of the greatest ecommerce sites in India, especially for its large variety of fashion and leisure products, and quickly garnered popularity for its extensive selection of clothing, footwear, accessories, and more.
What set Jabong unique were its fashion-forward offers, which included both domestic and foreign brands. Customers may discover the latest fashion trends in apparel and accessories, making it a popular choice among fashion fans.
In the competitive world of Indian e-commerce, Jabong established itself as a destination for fashion-conscious buyers, It remains a part of the best ecommerce sites in India's history as one of the best platforms for fashion and leisure products.
Conclusion
In conclusion, the Indian ecommerce landscape has witnessed remarkable growth and innovation over the years, thanks to the emergence of various top-notch online shopping destinations. Each of these platforms brings its unique strengths to cater to the diverse needs and preferences of Indian consumers. Among these platforms, Blinkstore stands out as a game-changer in the Indian eCommerce landscape and remains one of the best ecommerce sites in India
As India continues to embrace the digital era, these top 15 best ecommerce sites in India destinations play a pivotal role in shaping the nation's online retail landscape. Whether you're a consumer seeking convenience, a seller looking for a marketplace, or an aspiring entrepreneur with a unique idea, the Indian ecommerce market offers endless possibilities. These platforms have not only revolutionized the way Indians shop but have also contributed significantly to the country's economic growth and digital transformation.
To understand the depth of how eCommerce plays a major role in the Indian economy refer to this blog "India-Ecommerce"
FAQ
What is e-commerce?
E-commerce, short for electronic commerce, refers to the buying and selling of goods and services over the Internet. It involves online shopping, electronic payments, and digital transactions.
How do I start an e-commerce business?
If you looking for a guide to start your ECommerce business, We have you covered refer to your recent blog "How To Start an Ecommerce Business In India – 2023 Best Guide". This will guide you to open a business online in India.
What are the best ecommerce sites in India?
Some of the best ecommerce sites in India include Blinkstore, Amazon India, Flipkart, Myntra, Snapdeal, and Paytm Mall, among others.
How do I choose the best ecommerce website for my needs?
Choosing the best ecommerce website depends on your specific requirements. Consider factors like the types of products you want to buy, your budget, and the quality of customer service provided by the platform.
Can I return products purchased from these ecommerce websites?
Yes, most ecommerce platforms have return and refund policies. Be sure to check the specific website's return policy for details.
Are these ecommerce websites safe for online transactions?
Yes, reputable ecommerce websites employ security measures to protect your personal and financial information. It's essential to use trusted websites and follow safe online shopping practices.