E-commerce platforms like Amazon have shown tremendous growth in the past few years. With the ease of shopping at home, e-commerce companies have gained popularity. Today there are millions of products that are listed on amazon by different sellers. So if you are someone who wants to know how to start selling on Amazon India, you have come to the right place. Stick till the end to find out how to register on Amazon and gain profits by selling products on Amazon.
Table Of Contents
Introduction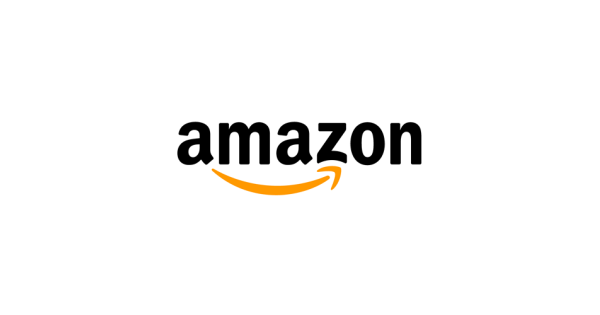 Amazon, founded in 1994 by Jeff Bezos, has rapidly evolved into one of the world's largest e-commerce platforms, offering a diverse range of items and services to customers worldwide. The platform's success may be attributed to its customer-centric strategy, diverse product offerings, and effective delivery mechanisms.
Amazon's marketplace also provides a substantial opportunity for individuals, from small-scale merchants to large corporations, to sell their products, giving them access to a large client base and a secure platform to conduct their transactions. In this environment, selling on Amazon India may be quite beneficial for individuals and organisations trying to broaden their reach and increase their sales. But before we begin, let's take a look at the main reasons to start selling at Amazon India.
Benefits of selling products on Amazon India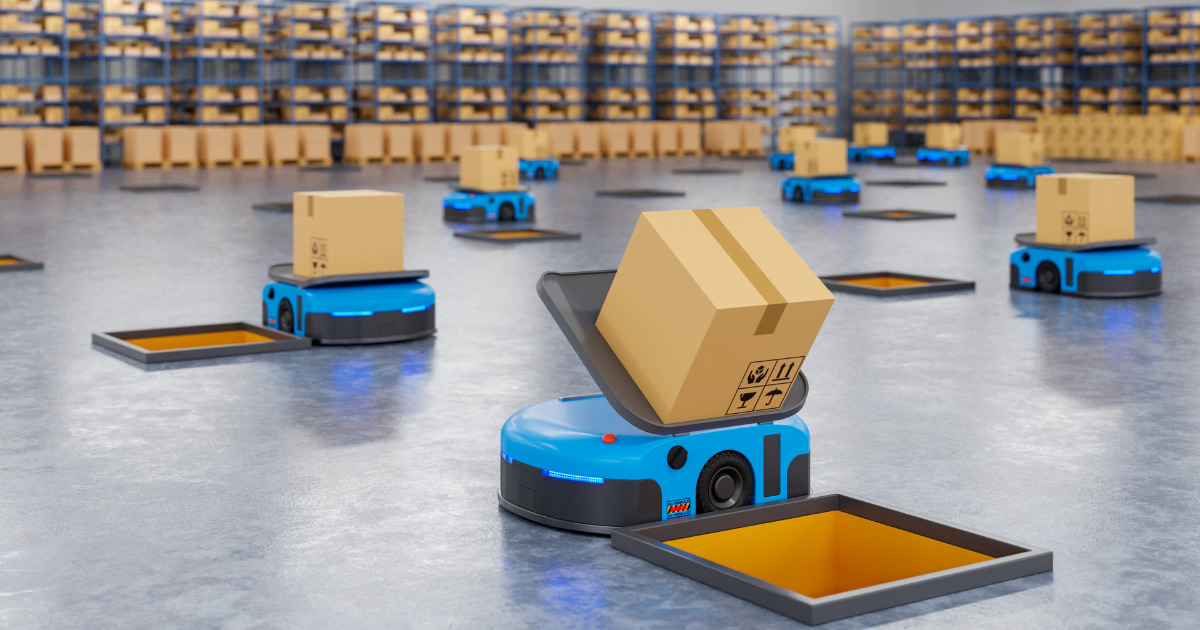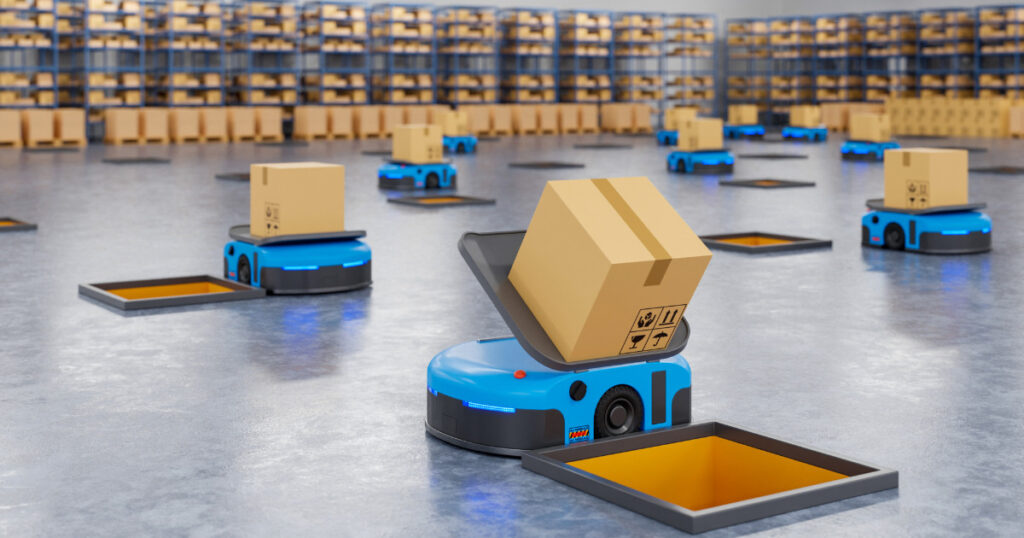 Selling on Amazon India is a popular alternative for entrepreneurs and small business owners wishing to access a larger customer base and build their enterprises. Amazon India, with its large client base and user-friendly interface, offers a wonderful chance for vendors to list and sell their products swiftly and efficiently. Here are some of the main reasons to consider Amazon India for selling products online:
Customer Base
Amazon India has access to a huge consumer base with over 300 million active users that can boost your sales and revenue.
Reliable platform
Amazon India is a trusted platform that provides buyers with a secure shopping experience, which can assist develop the reputation of vendors.
Simple account setup and management
Establishing an account on Amazon India is quite simple, and the platform gives sellers with tools and resources to manage their listings, orders, and inventory.
Fulfilment services
Amazon India's Fulfilment by Amazon (FBA) service allows sellers to keep their products in Amazon warehouses and use Amazon's shipping and delivery services, minimising the load of logistics and offering customers a quick and efficient delivery experience.
Advertising and promotion
Amazon India offers different advertising and promotion methods, such as sponsored commercials, specials, and coupons, to assist merchants in enhancing visibility and sales.
Access to data and analytics
Amazon India gives merchants access to data and analytics, such as sales figures and customer insights, to help them make educated business decisions.
How to start selling on Amazon India?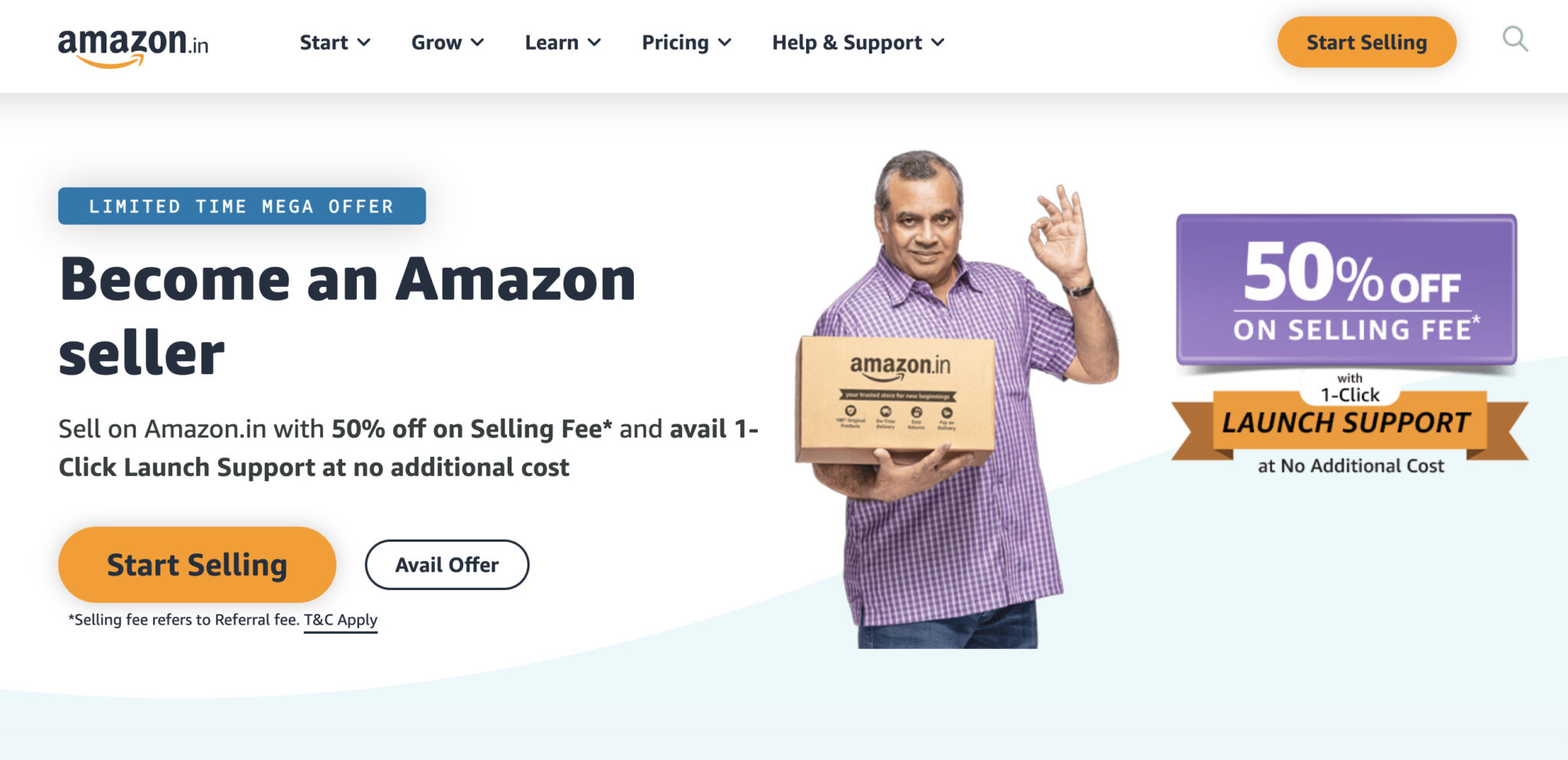 If you are still figuring out how to start selling on Amazon India, here is a step-by-step guide for your ease. Simply just follow them and take your business online.
1. Create an account as a seller: You must create an account as a seller on the Amazon India Seller Central website before you can begin selling on the platform. You will need to supply information about yourself and your business, including your business name, address, tax identification number, and bank account data.
2. Create your product listings: Once you've registered as a seller, you can start listing your products on the Amazon India marketplace. You can list your products individually or in bulk by uploading a spreadsheet.
3. Configure your rates: You can establish your prices for your products, but keep in mind that Amazon India takes a referral fee based on the sale price.
4. Fulfil your orders: When a consumer orders one of your products, Amazon India will contact you via email. You must pack and ship the merchandise to the customer within the timeframe specified.
5. Get paid: Within two weeks following the sale, Amazon India will deposit the money into your bank account.
6. Managing your business: The Amazon India Seller Central website allows you to track your sales, manage your inventory, and address customer inquiries.
Quick Tip: If you are planning to list your business online, you should be aware of the 10 Biggest Challenges for Most Businesses When Going Online and Solutions.
How to become profitable on Amazon as a Seller?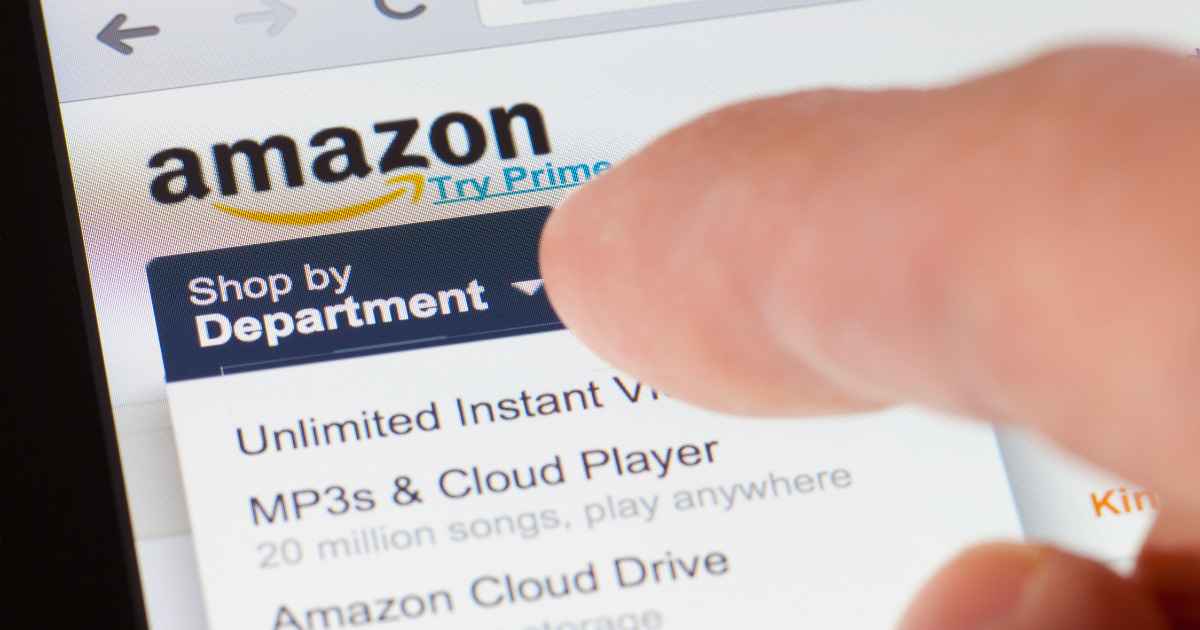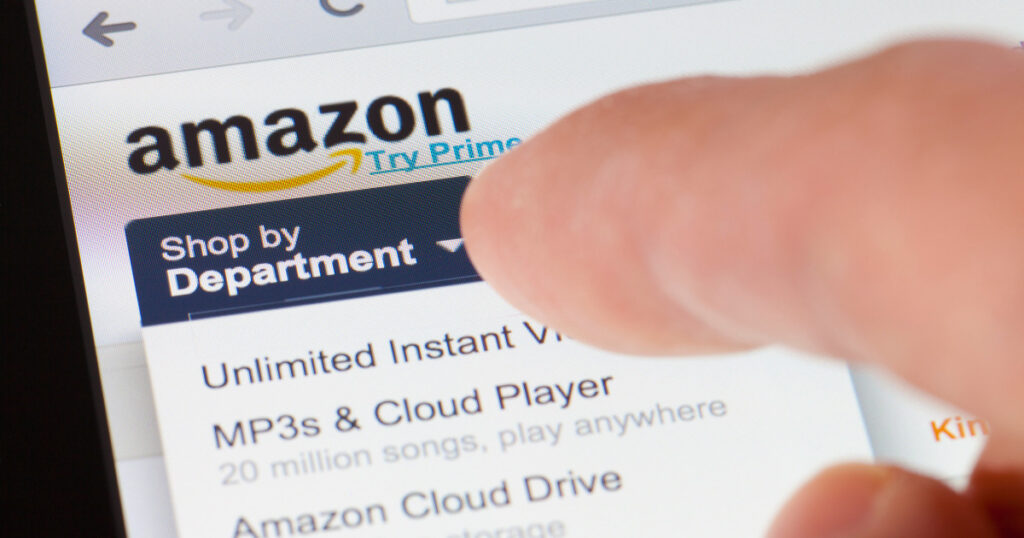 Becoming a productive Amazon seller might be difficult, but it is doable with the appropriate methods and approach. Here are some pointers to help you make money on Amazon:
Improve your product listings: Your product listings should be optimised to capture potential purchasers' attention. To boost your visibility on Amazon, employ high-quality product photos, appealing product descriptions, and relevant keywords in your titles and bullet points.
Provide competitive pricing: Price is an important aspect of your Amazon business's success. Investigate the prices of your competitors and provide competitive prices for your products. But, ensure that you are still profitable after deducting all expenses, including Amazon's fees.
Managing your inventory: To avoid overstocking or running out of stock, effective inventory management is crucial. Track your inventory levels and restock products as needed using Amazon's inventory management features.
Provide excellent customer service: Positive customer reviews are crucial to your success on Amazon. Ensure that you give outstanding customer service by reacting quickly to client enquiries, fixing any difficulties that arise, and ensuring that your products are delivered on time.
Make use of Amazon's advertising tools: Amazon provides a variety of advertising solutions to assist sellers in promoting their products and reaching more buyers. Consider employing Amazon Sponsored Items, Sponsored Brands, or Sponsored Display ads to boost the visibility of your product.
What can I list as a seller on Amazon?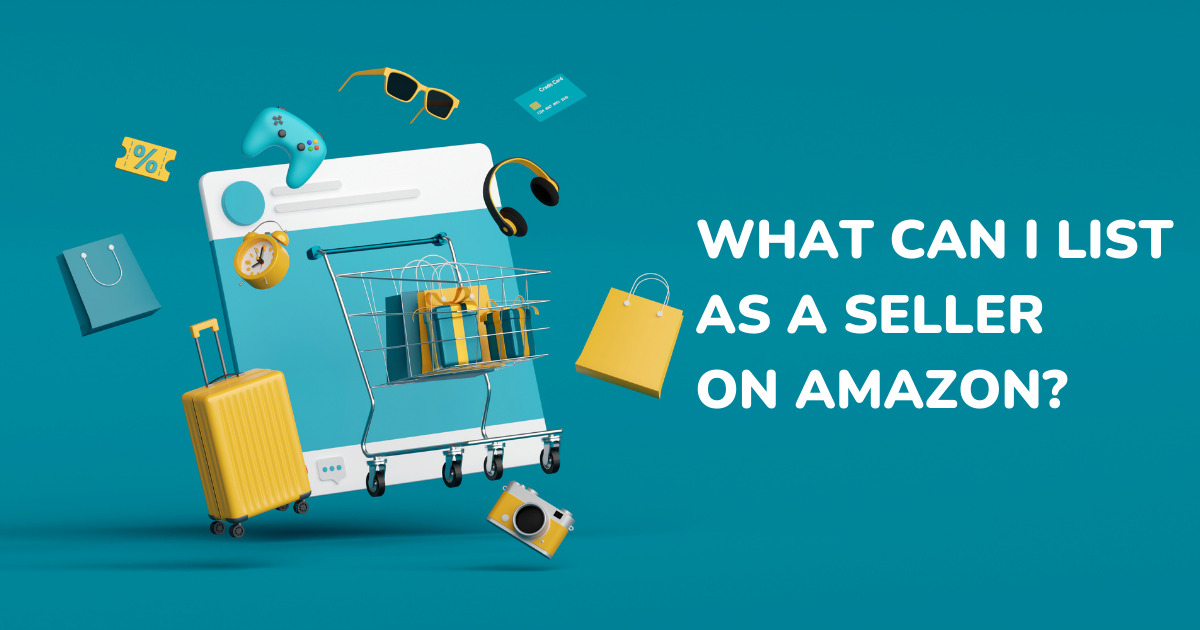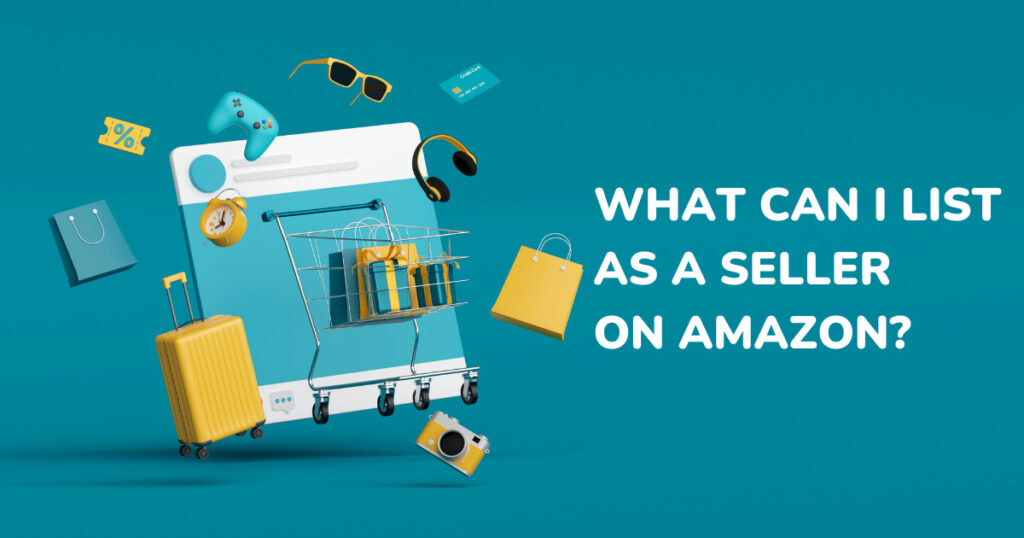 You can offer a wide range of products on Amazon as an individual seller. It is crucial to note, however, that some products may require permission or have special conditions before being offered on Amazon. For example, if you wish to sell products in certain categories, such as health and personal care, you may need to meet strict regulations for product safety and labelling.
Be careful to read Amazon's seller guidelines and product policies before listing any things for sale. Let's take a look at some of the most commonly listed products on Amazon:
Books: Amazon allows both new and used books to be sold.
Electronics: Electronics include smartphones, computers, and headphones.
Clothing and fashion accessories: Shoes, bags, and jewellery are examples of clothing and accessories.
Home and Kitchen Products: Cookware, furnishings, and home decor are examples of home and kitchen products.
Health and beauty: Cosmetics, skincare, and vitamins are examples of health and beauty items.
Games and toys: Toys and games include board games, video games, and action figures.
Sports equipment: Bikes, camping gear, and exercise equipment are examples of sports and outdoor equipment.
Musical instruments: This includes guitars, keyboards, and drums.
Automotive and industrial products: These include tools and automotive parts.
Homemade products: Whether you make your crafts, artwork, or jewellery, you can sell them on Amazon Handmade.
Conclusion
In conclusion, starting to sell on Amazon India might be a lucrative business opportunity for individuals wishing to reach a larger audience and enhance sales. Sellers may learn how to create an Amazon seller account, list their products, and manage orders by following this step-by-step instruction.
To succeed on Amazon, vendors must research Amazon's policies and guidelines, optimise their product listings, and provide exceptional customer support. By following these procedures and continually checking their performance, sellers can develop a successful business on Amazon India. Hopefully, now you know how to start selling on Amazon India and earn profits.
FAQs
How to start selling on Amazon India directly?
Create an Amazon seller account, list your goods with accurate and comprehensive information, set competitive prices, process orders quickly, and provide excellent customer service to begin selling directly on Amazon India.
How much does Amazon India take as commission?
For each article sold, Amazon charges a referral fee. The amount varies depending on the merchandise category. The majority of referral payments range from 8% to 15%.
How essential is Amazon product pricing?
Because Amazon is such a competitive marketplace, product pricing is critical. To remain competitive and attract clients, it is critical to monitor your competitors' pricing and modify your prices accordingly.
Will advertising help Amazon improve sales and profits?
Advertising can be an efficient approach to improve sales and earnings on Amazon. Sponsored Items and Sponsored Brands can assist increase visibility and traffic to your listings, which can lead to increased sales.
Is it mandatory to use Amazon's fulfilment services to optimise profits?
Using Amazon's fulfilment services is not required, but it can be useful. You may take advantage of Amazon's rapid shipping and Prime membership by employing their fulfilment services.
How can I track my Amazon performance?
Amazon offers a variety of performance indicators, including sales, conversion rates, and customer reviews. You can identify places where you can improve by monitoring these indicators.