Find the top ecommerce companies in India! Discover various online shopping options for fashion, electronics, groceries, and more with our top picks.
Table of Contents
Introduction
In India's fast-changing ecommerce market, we present a list of the country's top 10 ecommerce companies. These ecommerce companies in India have not only revolutionized millions of people's shopping habits but have also become ingrained in daily life. The Indian e-commerce market has experienced remarkable growth as a result of broad internet access and an increase in smartphone usage.
These businesses range from clothes to electronics and more. They have transformed the shopping experience by providing convenience, variety, and competitive pricing. If you looking for a guide to start your ECommerce business, We have you covered refer to our recent blog "How To Start an Ecommerce Business In India – 2023 Best Guide". This will guide you to open a business online in India. Choosing the right ecommerce platform that suits your needs is crucial, and we believe this blog will assist you in making the best choice among the best ecommerce websites in India.
What is Ecommerce?
eCommerce, short for "electronic commerce," refers to the buying and selling of goods or services using the internet or other electronic means. It involves online transactions between businesses (B2B), businesses and consumers (B2C), and even between consumers (C2C). eCommerce has become a significant part of the global economy, transforming the way people shop and do business.
What is an Ecommerce company?
A top ecommerce company is a business that primarily operates online and specializes in buying and selling products or services through the Internet. These companies create digital storefronts where customers can browse, select, and purchase items or services using their computers or mobile devices.
Top ecommerce companies in India facilitate transactions, and payment processing, and often handle the delivery of products to customers' doorsteps. They have revolutionized the way people shop in India, making it more convenient to buy a wide range of goods and services from the comfort of their homes.
Top Ecommerce Companies in India
Here are the Top 10 Best E-commerce companies in India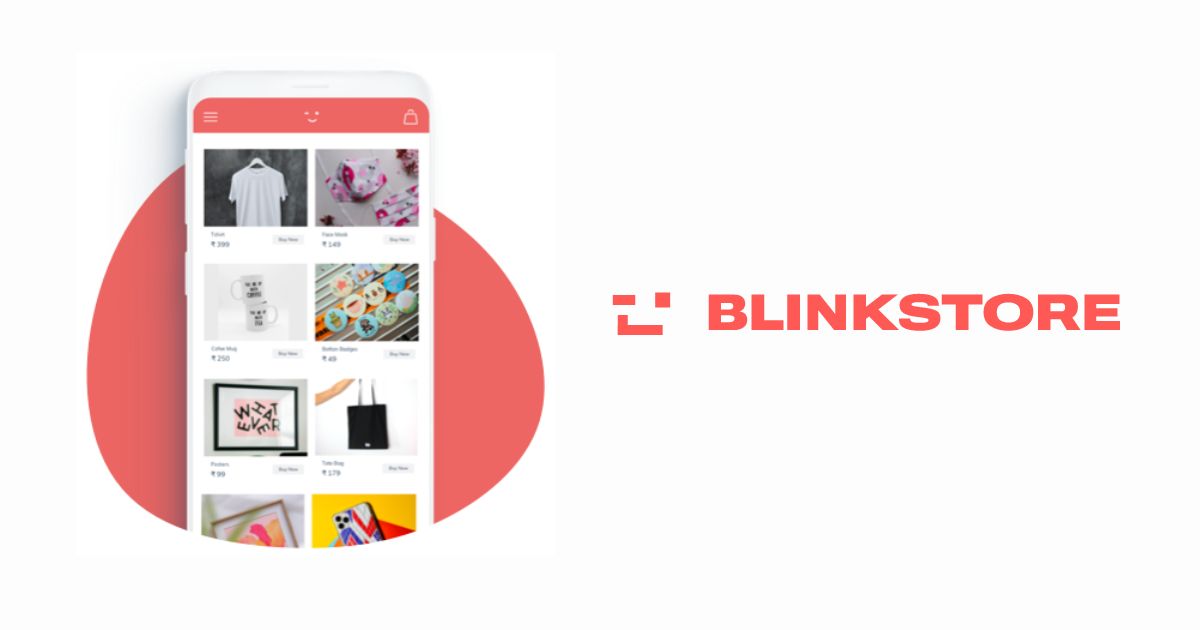 Blinkstore is one of the top ecommerce companies in India, Blinkstore redefines the online selling experience with its user-friendly approach. Whether you're a budding entrepreneur or a seasoned business owner, Blinkstore offers a straightforward and innovative solution for selling custom-designed products.
What sets Blinkstore apart is its commitment to simplifying the complex world of e-commerce. With an intuitive interface, setting up your personalized web store is a breeze, even if you lack technical expertise. This accessibility empowers you to showcase your brand and creativity effortlessly.
A standout feature of Blinkstore is its ability to bring your unique designs to life on over 50 different products. Bid farewell to the hassles of inventory management with Blinkstore. The platform takes care of everything, from printing your designs to delivering products directly to your customers' doorsteps. This means you can channel your energy into what truly matters – promoting your products and growing your brand.
For those embarking on their print-on-demand journey, Blinkstore offers a comprehensive guide titled "How to Start a Print-on-Demand Business With Blinkstore." This invaluable resource provides step-by-step instructions and insightful tips, serving as your trusted companion on your entrepreneurial path.
With Blinkstore, creativity meets convenience, making it the ultimate choice for aspiring online sellers in India.
Amazon India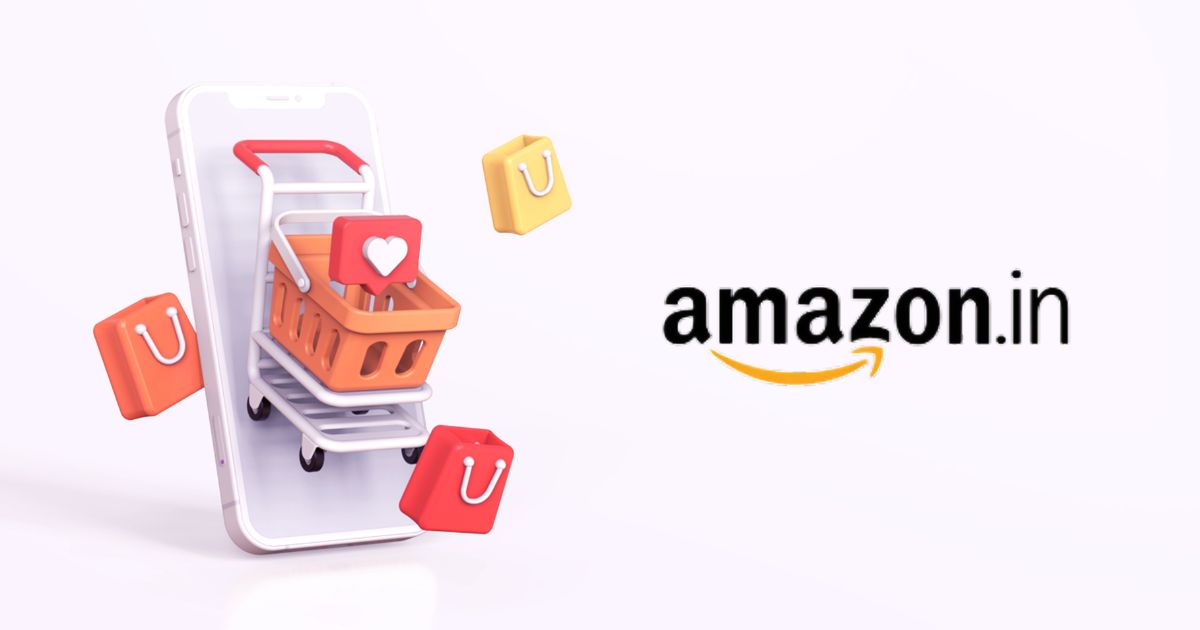 Amazon India, one of the top ecommerce companies in India and a subsidiary of the global ecommerce giant Amazon, has emerged as a formidable force in India's online shopping landscape since its launch in June 2013. Offering a vast and diverse range of products spanning categories like electronics, fashion, books, and more, Amazon India has become a go-to destination for millions of Indian shoppers. Its commitment to fast and reliable delivery, competitive pricing, and secure payment options has earned it the trust of customers across the nation.
With an ever-expanding selection and a dedication to customer satisfaction, Amazon India continues to shape and redefine the ecommerce experience for consumers in India, making it a household name synonymous with online shopping convenience and reliability.
Flipkart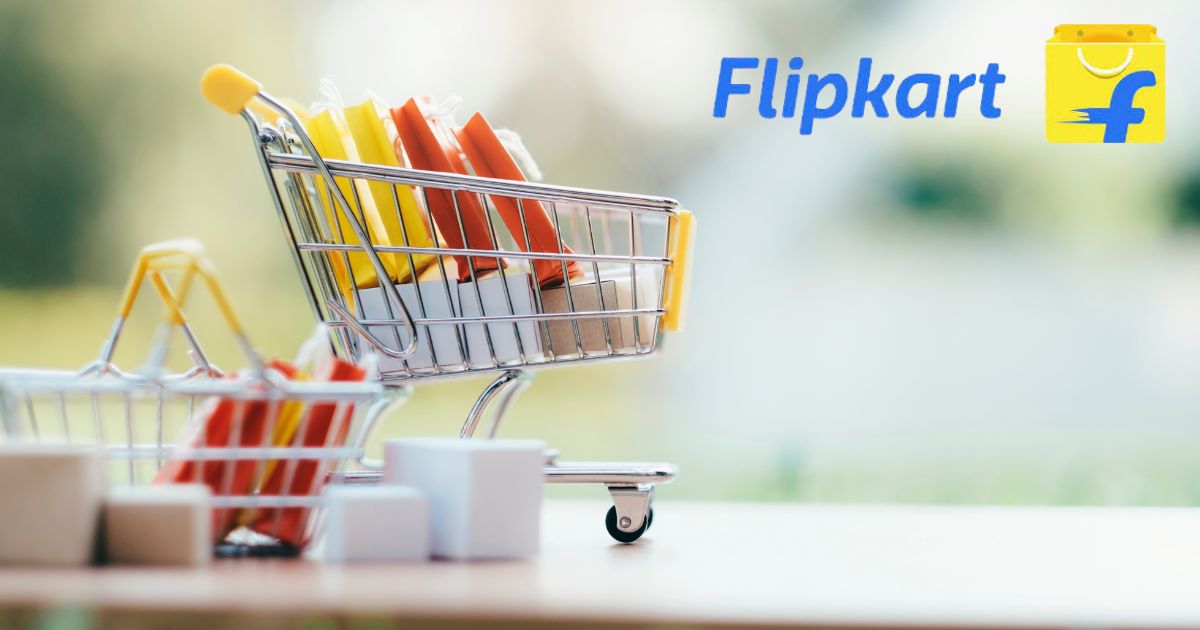 Flipkart, recognized as one of the top ecommerce companies in India, has played a transformative role in shaping the nation's online retail sector since its establishment in 2007. With a comprehensive product catalog that spans electronics, fashion, books, home essentials, and more, Flipkart has become a household name, catering to the diverse needs and preferences of Indian consumers.
Flipkart has deep-rooted connections with the local market, enabling it to resonate with customers on a profound level. The annual "Big Billion Days" sale has become a highly anticipated shopping event, offering substantial discounts and exclusive deals across various categories.
Flipkart's commitment to customer satisfaction is evident through features like user reviews and ratings, allowing shoppers to make informed decisions. The platform also empowers Indian businesses by providing a marketplace for sellers to reach a broader audience.
Shopify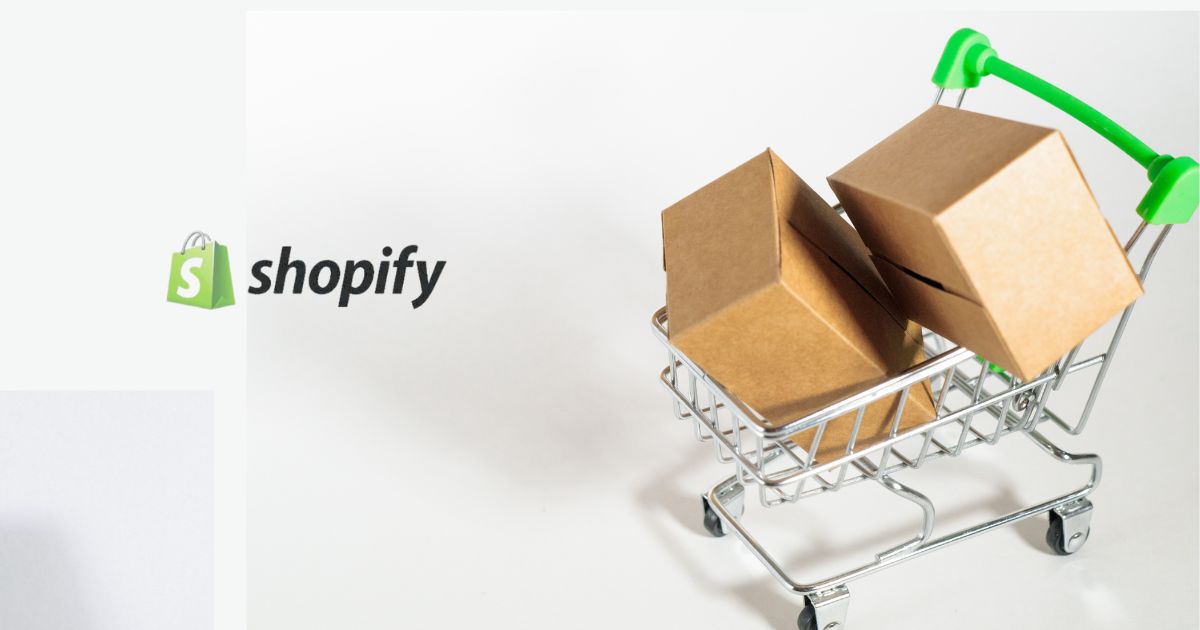 Shopify is among the top ecommerce companies in India and globally, renowned for its user-friendly interface that makes it accessible to entrepreneurs and businesses of all sizes. As one of the leading ecommerce platforms, Shopify offers a diverse range of customizable templates, ensuring that businesses can create distinctive and visually appealing online storefronts. Furthermore, its secure payment options and seamless integration with various apps and services make it a trusted choice for those looking to establish a strong online presence and succeed in the e-commerce industry.
One of the distinguishing features that place Shopify among the top ecommerce companies in India is its commitment to providing an end-to-end e-commerce experience. This includes everything from designing the storefront to processing payments and fulfilling orders. This holistic approach caters to the needs of startups as well as large corporations, solidifying Shopify's position as a go-to platform for anyone seeking success in the ever-growing digital marketplace.
Myntra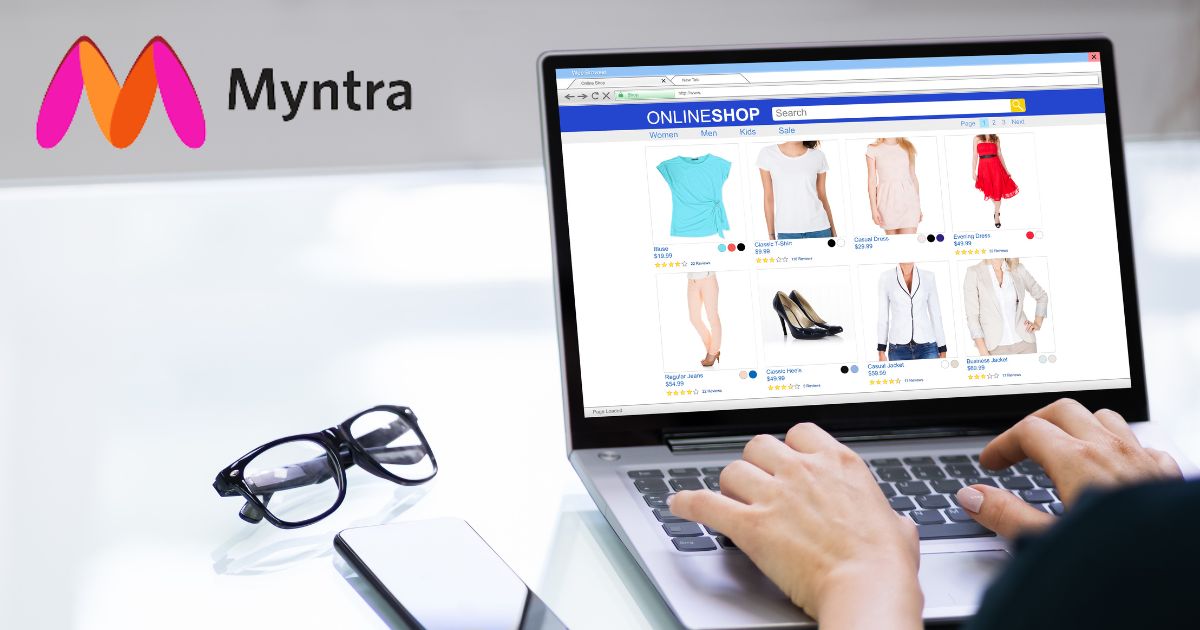 Myntra stands as one of the top ecommerce companies in India, renowned for its specialization in fashion and lifestyle products. With a strong emphasis on the latest brands and trends, Myntra, acquired by Flipkart in 2014, distinguishes itself through its hybrid logistics system, ensuring reliable and timely product deliveries that foster consumer trust. Going beyond its extensive product range, Myntra elevates the shopping experience by offering daily style recommendations, beauty advice, and celebrity collaborations under its "MyntraLookGood" initiative.
Myntra's user-friendly interface and dedicated brand sites streamline the shopping process, solidifying its position as a leading marketplace for fashionable clothing and accessories. As one of the top ecommerce companies in India, it not only sets fashion trends but also presents enticing discounts directly on its homepage, consistently delivering an outstanding shopping experience to its customers.
Meesho
Meesho is rapidly ascending the ranks of the top ecommerce companies in India, thanks to its innovative platform that empowers individuals to embrace entrepreneurship in the online retail sector. Meesho specializes in fostering connections between resellers and suppliers, facilitating the sale of an extensive range of products.
What truly distinguishes Meesho among the best ecommerce companies in India is its groundbreaking business model, which allows resellers to market products through social media and various other channels. This pioneering approach has democratized ecommerce, making it feasible for individuals to embark on their online business journeys with minimal upfront investment. Notably excelling in the fashion and lifestyle segment, Meesho has become the preferred platform for those looking to either shop or launch their entrepreneurial ventures within this niche.
Amid the ever-evolving landscape of Indian ecommerce, Meesho has emerged as a transformative force, democratizing entrepreneurship and creating income-generating opportunities for countless individuals. It undeniably secures its position among the best ecommerce companies in India, offering a distinctive and accessible avenue to success in the realm of online retail.
Ebay
eBay stands as one of the top ecommerce companies in India, enjoying widespread recognition for its substantial global presence. It has solidified its position as one of the world's largest online marketplaces, catering to both individuals and businesses engaged in the buying and selling of an extensive range of new and pre-owned goods. Notably, eBay offers fixed-price listings for streamlined transactions, enhancing user convenience.
What truly sets eBay apart is its unparalleled global reach, seamlessly connecting consumers and sellers from across the globe, thus facilitating international trade. The platform encompasses an extensive spectrum of product categories, spanning from technology and clothing to collectibles and beyond. Throughout its journey, eBay has demonstrated remarkable adaptability, consistently evolving to meet changing market dynamics while maintaining its unwavering commitment to providing a secure and user-friendly environment. As one of the top ecommerce companies in India, eBay remains a trusted and prominent destination for online commerce.
IndiaMART
IndiaMART stands as one of the top ecommerce companies in India, renowned for its pivotal role in connecting buyers and suppliers. With its inception dating back to 1996, IndiaMART has been a cornerstone of the country's B2B commerce ecosystem, providing an extensive array of products and services that facilitate trade among numerous Indian businesses.
IndiaMART serves as a platform where businesses can effectively promote their products and services, enabling buyers to explore and engage with suppliers seamlessly. This user-friendly approach simplifies the process of sourcing goods and services. Encompassing a broad spectrum of industries, ranging from manufacturing to services, IndiaMART has evolved into an indispensable resource for companies seeking to expand their presence and uncover new opportunities within the Indian market.
Snapdeal
Snapdeal is undoubtedly one of the top ecommerce companies in India, celebrated for its diverse product range that encompasses everything from electronics and clothing to household items and more. Its rapid rise to prominence can be attributed to its competitive pricing and extensive product inventory, making it a preferred choice among online shoppers. As an active player in the Indian ecommerce market, Snapdeal has significantly contributed to the surge in online shopping, driven by its unwavering commitment to offering clients a wide array of options, often at competitive prices, solidifying its position as a market leader.
Snapdeal's ability to adapt and evolve in response to changing consumer preferences and market dynamics has been commendable. Despite facing competition from other prominent ecommerce giants, Snapdeal continues to stand as a reliable and trusted platform for online shoppers in India, further cementing its status among the top ecommerce companies in the country.
Jabong
Jabong, a prominent name among the top ecommerce companies in India, gained widespread recognition for its extensive range of fashion and leisure products. Its popularity surged swiftly, thanks to its vast selection of clothing, footwear, accessories, and more.
What truly set Jabong apart was its commitment to fashion-forward offerings, featuring a diverse array of both domestic and international brands. Customers could readily explore the latest fashion trends in apparel and accessories, making it a preferred choice among fashion enthusiasts.
In the fiercely competitive digital market of Indian ecommerce, Jabong firmly established itself as a destination for fashion-conscious shoppers, leaving an indelible mark on the history of the best ecommerce companies in India as one of the premier platforms for fashion and leisure products.
Conclusion
In India's bustling e-commerce industry, we've highlighted some of the biggest players in the digital marketplace. Among these top ecommerce companies in India. Blinkstore is redefining online selling with its innovative and user-friendly approach, making it the biggest ecommerce company in India. This platform empowers entrepreneurs and businesses to seamlessly create and sell custom-designed products, setting them apart in the ecommerce space.
Alongside other prominent players like Amazon India and Flipkart, Blinkstore contributes to the vibrant and ever-growing ecommerce ecosystem in India, offering consumers convenience, variety, and competitive pricing.
The e-commerce industry in India has undergone significant transformations, shaping the nation's digital economy. To gain valuable insights into this sector, we recommend exploring the comprehensive blog that provides an in-depth analysis of past and current trends in India's e-commerce industry. Staying informed about this ever-evolving field is essential for investors, enthusiasts, and anyone interested in the developments of the e-commerce sector in India.
FAQ
What is an ecommerce company?
An ecommerce company is a business that conducts buying and selling activities primarily online. It allows customers to browse, select, and purchase products or services over the Internet, often through a website or mobile app.
What are some examples of the Top ecommerce companies in India?
Prominent examples of the top ecommerce companies in India include Blinkstore, Amazon India, Flipkart, Myntra, Shopify, eBay, and Snapdeal, among others. These companies dominate Indian ecommerce and offer a wide range of products and services to consumers.
Are there any emerging trends in the ecommerce industry?
Emerging trends in the e-commerce industry include the growth of mobile shopping, increased focus on sustainability, augmented reality for virtual shopping experiences, and the integration of artificial intelligence for personalized recommendations and customer service.
Are there opportunities for entrepreneurs to start their ecommerce companies?
Yes, there are opportunities for entrepreneurs to start their e-commerce companies. Many e-commerce platforms offer services for third-party sellers, making it accessible for individuals and small businesses to enter the online marketplace
How do I choose the right eCommerce companies for my business in India?
To choose the best eCommerce platform, consider factors such as your business size, budget, product range, customization needs, and target audience. Compare the features and pricing of different platforms to make an informed decision.
How do eCommerce companies in India handle shipping and delivery?
Many eCommerce platforms offer integrations with logistics and courier services for shipping and delivery. Some also provide order-tracking features for customers.
How do ecommerce companies ensure the quality of products sold online?
Top Ecommerce companies in India often partner with trusted brands and sellers. Additionally, customer reviews and ratings help maintain product quality standards by allowing customers to provide feedback on their purchases.
How do ecommerce companies ensure timely and safe deliveries?
Ecommerce companies collaborate with reliable logistics and courier partners to ensure timely deliveries. They provide tracking options and notifications to keep customers informed about their orders' status.
What is the future of ecommerce companies in India?
The future of ecommerce companies in India looks promising, with continued growth expected. Factors such as increased internet penetration, smartphone usage, and changing consumer preferences contribute to this optimistic outlook.
Can I trust the quality of products purchased from ecommerce companies?
Reputable ecommerce companies often partner with trusted suppliers and brands. Additionally, customer reviews and ratings can help gauge the quality of products. It's essential to research before making a purchase.