Searching for cutting-edge D2C companies in India? Check out our selection of the top 50 D2C companies to look out for in 2023, which will provide distinctive items and prioritise using digital channels for marketing and sales. Investigate the fascinating world of top D2C brands in India to learn how Indian traditional retail models are being challenged.
Table of Contents
Introduction
Over the past few years, Direct-to-Consumer (D2C) brands have seen remarkable growth in India. These companies are recognized for their distinctive goods, competitive prices, and emphasis on online marketing and commerce. D2C brands are now much more relevant and significant in the Indian market as the continuing epidemic has accelerated the shift to online buying. In this post, we'll focus on 50 D2C brands in India that will be important to keep an eye on in 2023. These brands are upending conventional retail patterns and altering how consumers shop and engage with brands. Let's investigate the intriguing D2C brand landscape in India and what it has to offer.
Launch your D2C Fashion Brand in India using Blinkstore
If you are an artist, brand owner, influencer, or business enthusiast and wish to start your own business without paying a huge sum of subscription fees, then Blinkstore would be the best option available in the market. Blinkstore is a powerful platform for launching an apparel or accessories brand in India based on the print-on-demand model. It takes 0 upfront investment and the d2c brand can go live within a single day. Their robust platform provides a variety of features and connections including customizable items, payment gateways, and delivery suppliers. So if you are thinking about launching your own brand or wanting to enter the d2c market, it is highly recommended that you do it with Blinkstore.
Also Read: 10 Amazing AI Marketing Tools Marketers Must Know About
Top 50 D2C brands in India (top d2c brands in india)
Let's take a look at the best list of d2c brands in India. Please note that these sequence doesn't signify any type of rankings and are in random order.
1. Bombay Shaving Company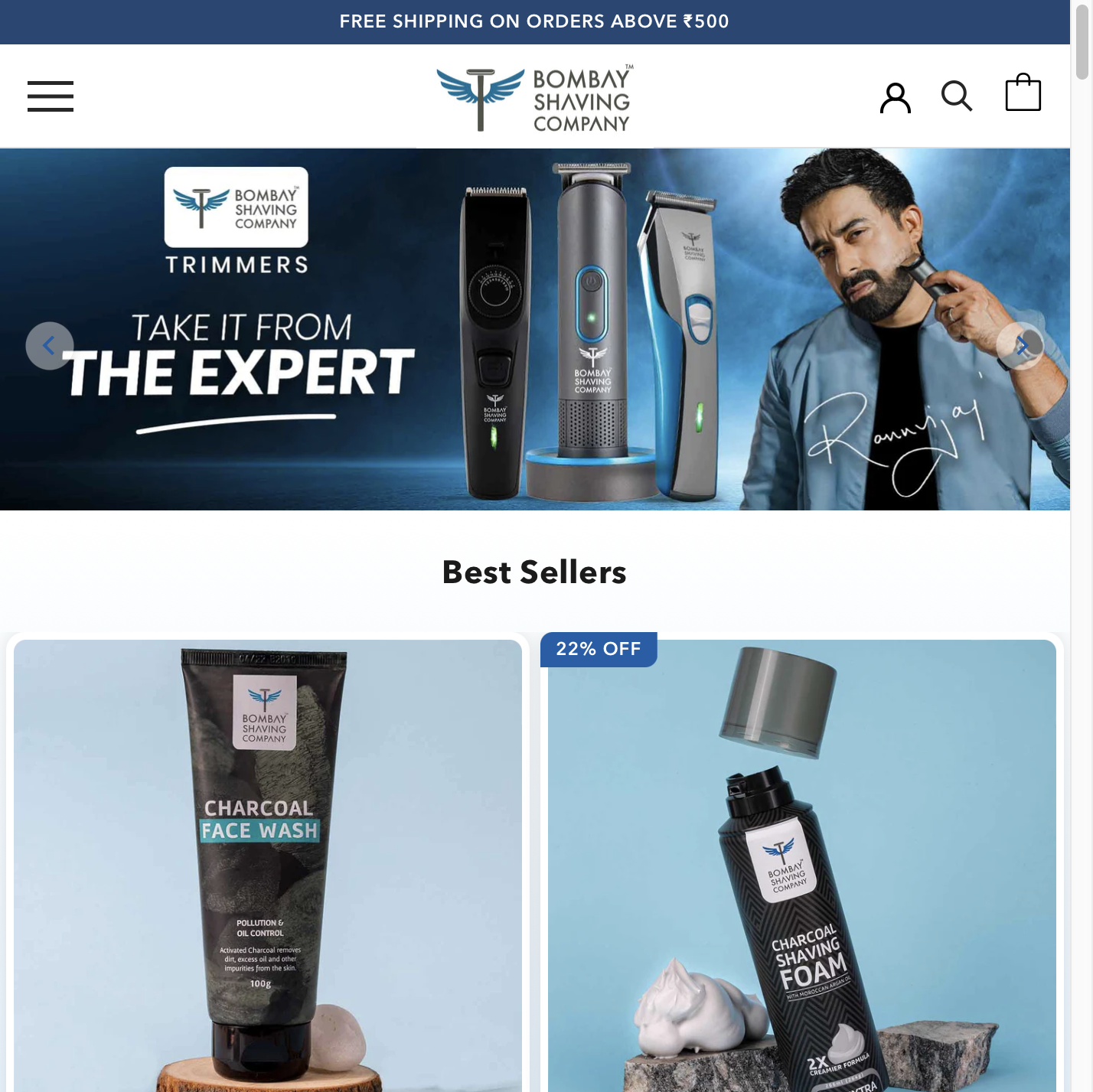 Bombay Shaving Company is one of the most popular d2c brands that specializes in items for men's grooming. They provide a variety of products, including face washes, beard oils, shaving creams, and razors. These products are made to offer a high-end grooming experience at a reasonable cost.
Shantanu Deshpande started the business, which has its headquarters in Delhi-National Capital Region. Today they have more than 2.5 million users and a market valuation of over $92.8M.
2. Mamaearth
Another popular name among D2C brands in India is Mamaearth. Mamaearth sells a variety of organic and natural personal care items for babies, kids, and adults. They use natural components like aloe vera, tea tree oil, and turmeric to create products that are devoid of toxic chemicals. Due to its emphasis on sustainability and dedication to social causes like education and the environment, Mamaearth has developed a loyal following of customers.
Ghazal and Varun Alagh launched Mamaearth in September 2016, and in its most recent round of funding in January 2022, the firm was valued at $1.2 billion.
3. The Moms Co.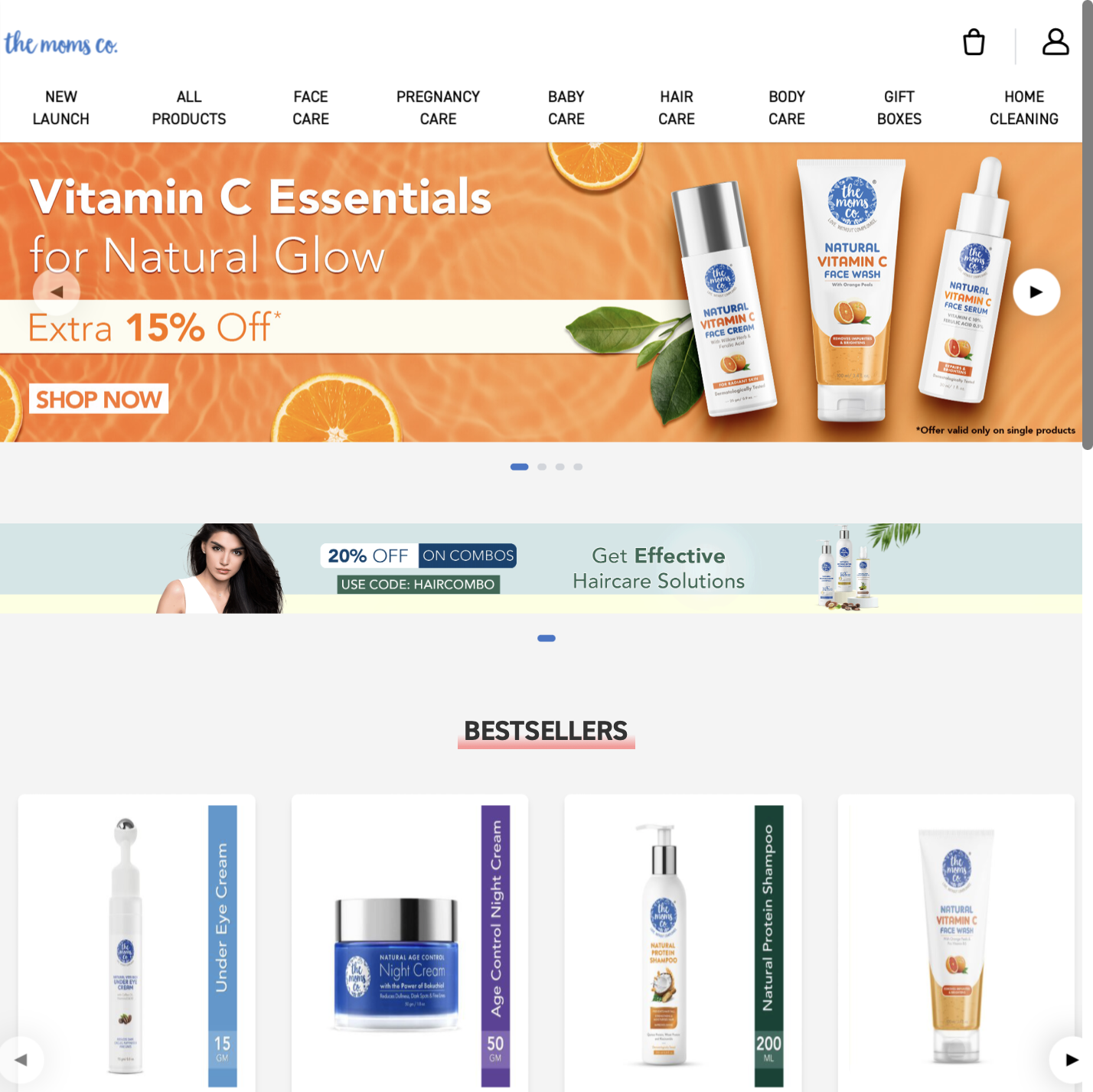 The Mothers Co. is an Indian D2C brand that provides a variety of natural and toxic-free personal care items for expectant mothers, new mothers, and babies. Their goods are created using all-natural substances like coconut oil, chamomile, and jojoba oil and are intended to offer secure and efficient remedies for typical skin and hair issues during pregnancy and after delivery.
The Moms Co. was founded by a husband-wife duo named Mohit Sadaani and Malika Datt Sadani and is currently valued at approx $6.5 billion.
4. Plum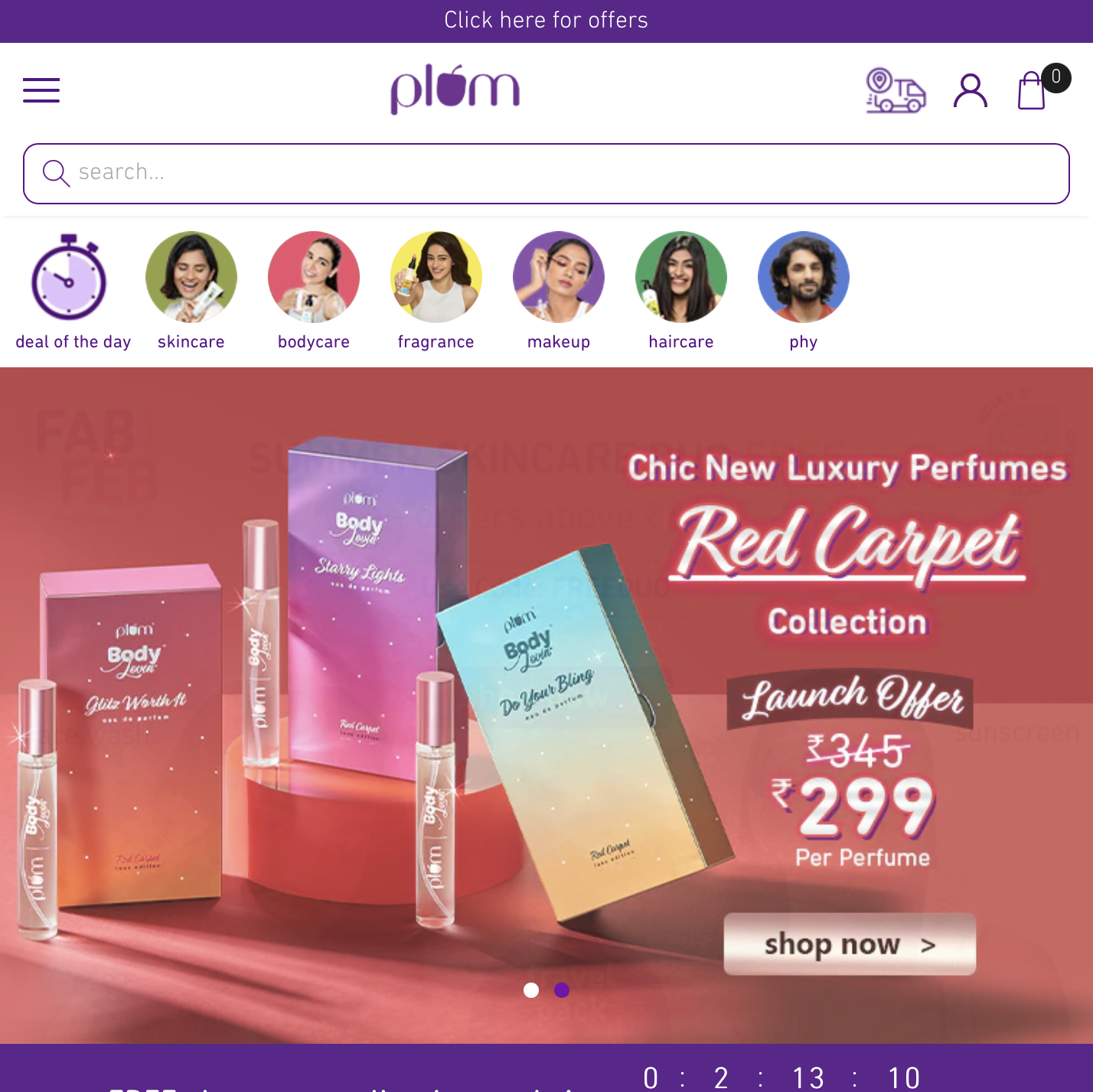 If you also love products made from organic materials and natural ingredients, you must have heard the name of this popular d2c brand Plum. Plum provides a selection of skincare and haircare items manufactured with organic components like green tea, chamomile, and aloe vera. The brand focuses on offering products that are free of dangerous chemicals like sulfates and parabens and are safe, efficient, and economical. Through its robust internet presence and creative marketing, Plum has built a devoted following of customers and offers a variety of vegan and cruelty-free products.
Plum was founded by Shankar Prasad and currently, the brand holds a valuation of more than $23 billion.
5. Loom Solar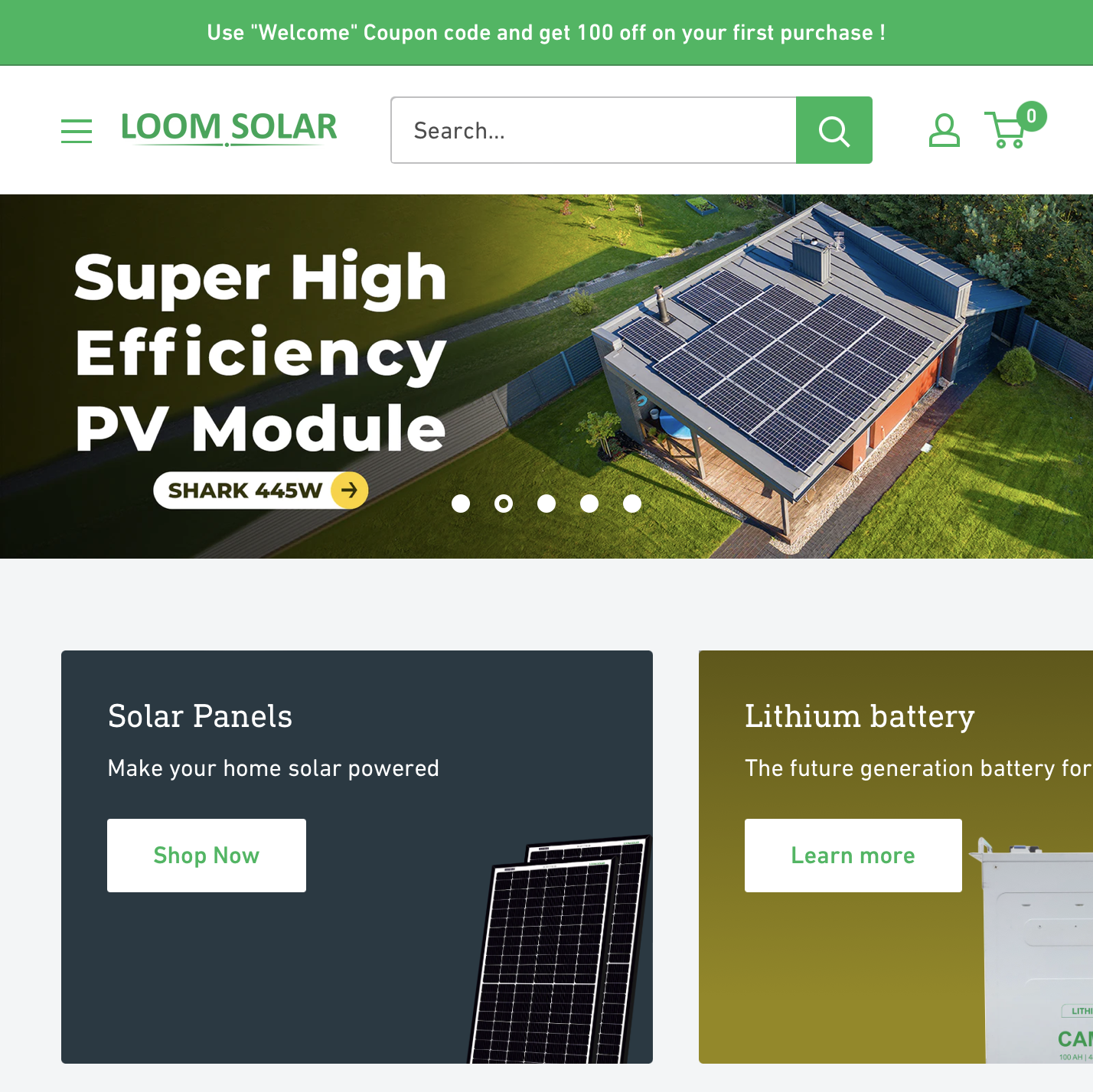 Loom Solar is one of the well-known d2c brands in India that provides a selection of solar panels and related products for both domestic and industrial use. The company's main goal is to offer clients all over India dependable and reasonably priced solar solutions. Due to its emphasis on sustainability, dedication to offering top-notch products and top-notch customer service, and the variety of items it sells, including solar panels, inverters, batteries, and accessories, Loom Solar has built a strong customer base.
It was founded in 2018 in Faridabad, Haryana, by Amol and Anand, a former executive with Luminous. In the previous year, it accomplished the milestone of using solar energy to power 50,000 households across India and is in a high growth phase.
6. Wakefit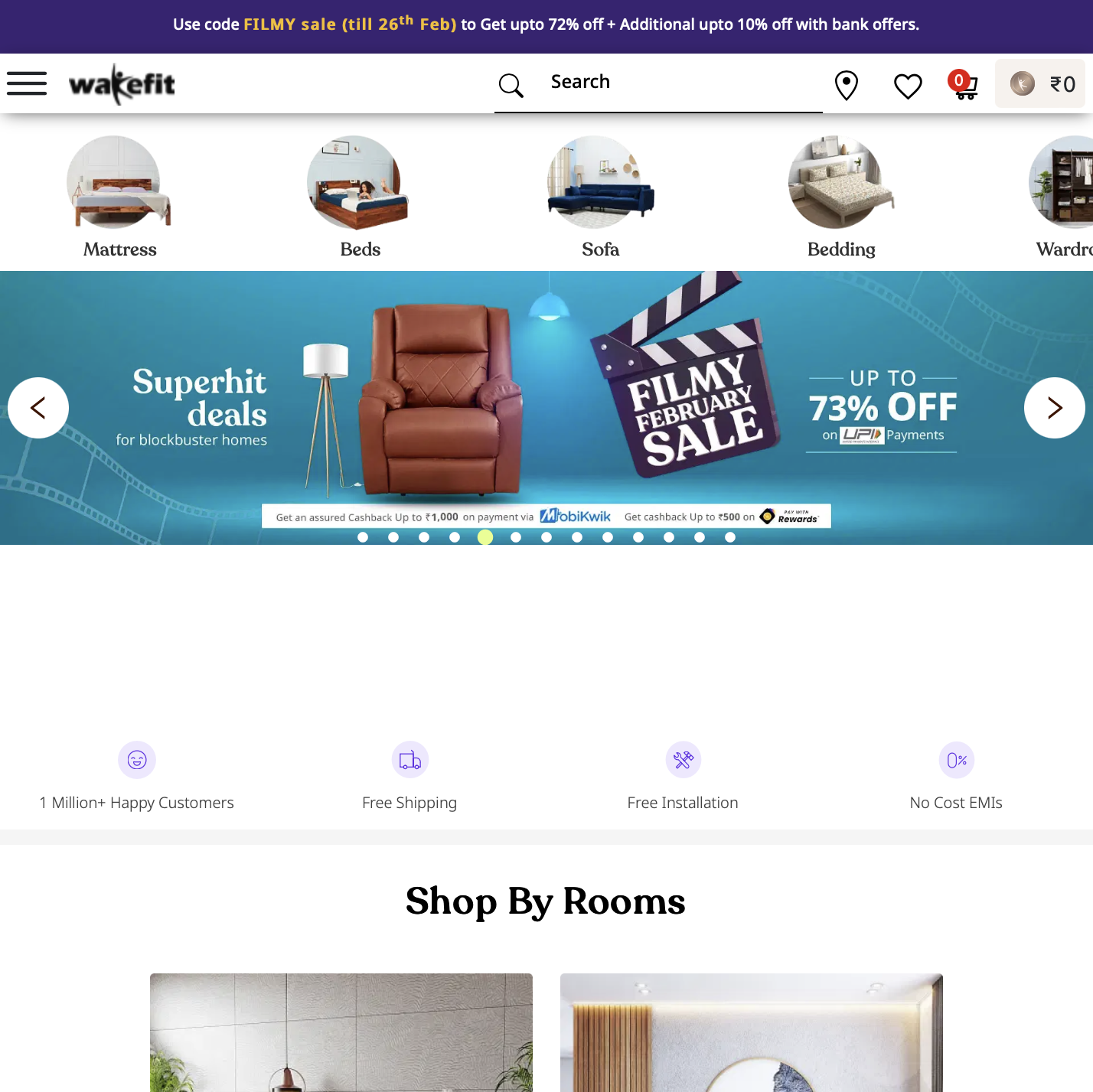 Wakefit is considered one of the finest d2c brands in India in the sleep technology and home furniture sector. Mattresses, pillows, and bedsheets are just a few of the sleep-related products that Wakefit offers. The business focuses on offering products that are high-quality and reasonably priced and are made to be as comfortable and supportive as possible for a restful night's sleep. Also, Wakefit provides a 100-day risk-free trial for its mattresses.
In 2023, Wakefit targeted to generate a revenue of INR 10,000 Cr and is growing at a rapid pace.
7. Wow Skin Science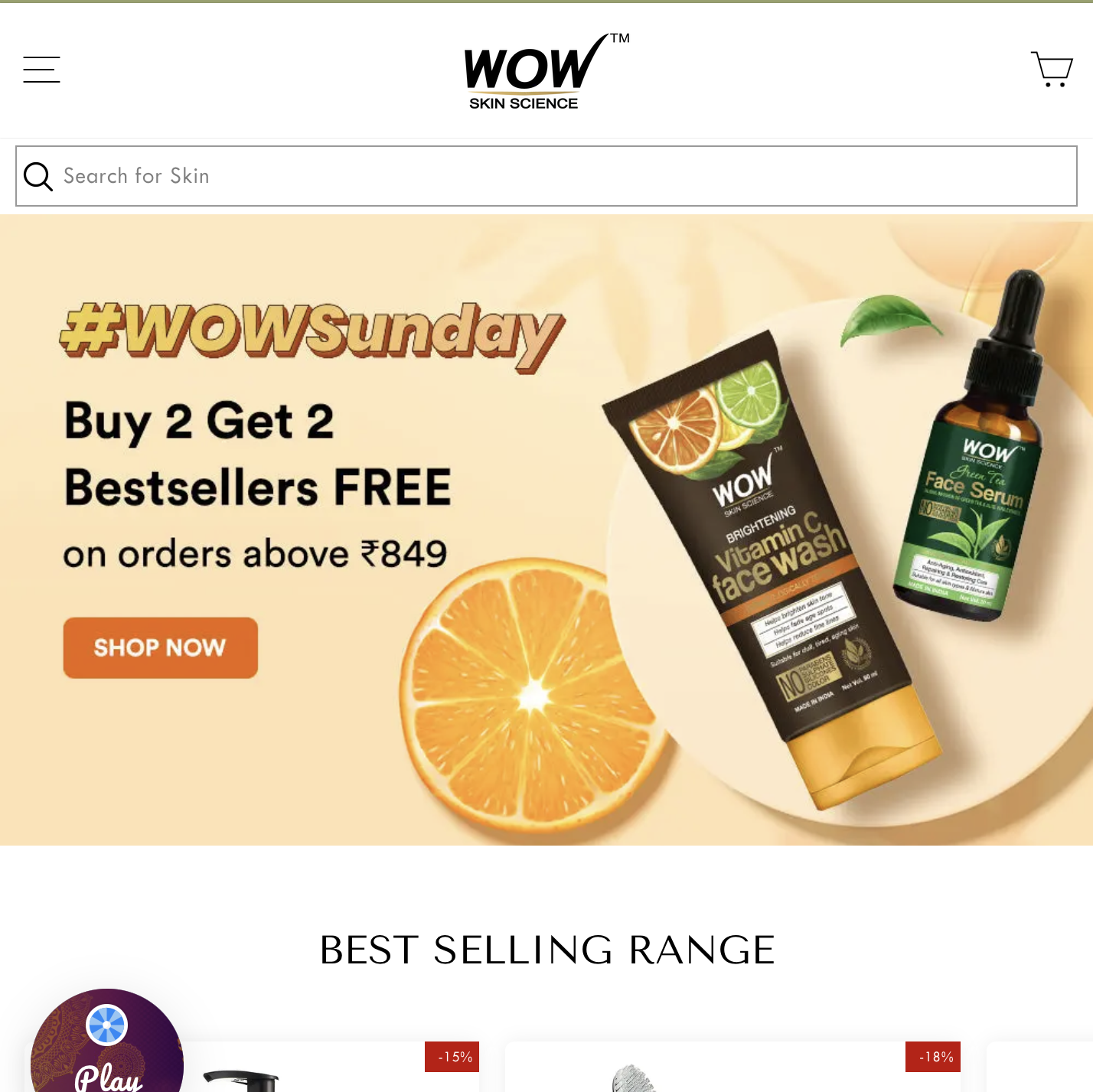 Wow Skin Science is a very reputed brand in the d2c segment and is quite popular for its wide range of products including face wash, serum, body wash, facemasks and many more. The brand's products are manufactured with natural components like aloe vera, apple cider vinegar, and tea tree oil and are free of dangerous chemicals like sulphates and parabens.
Wow skin science was founded in 2014 by brothers Manish and Karan Chowdhary and is currently valued at INR 900Cr.
8. Sugar Cosmetics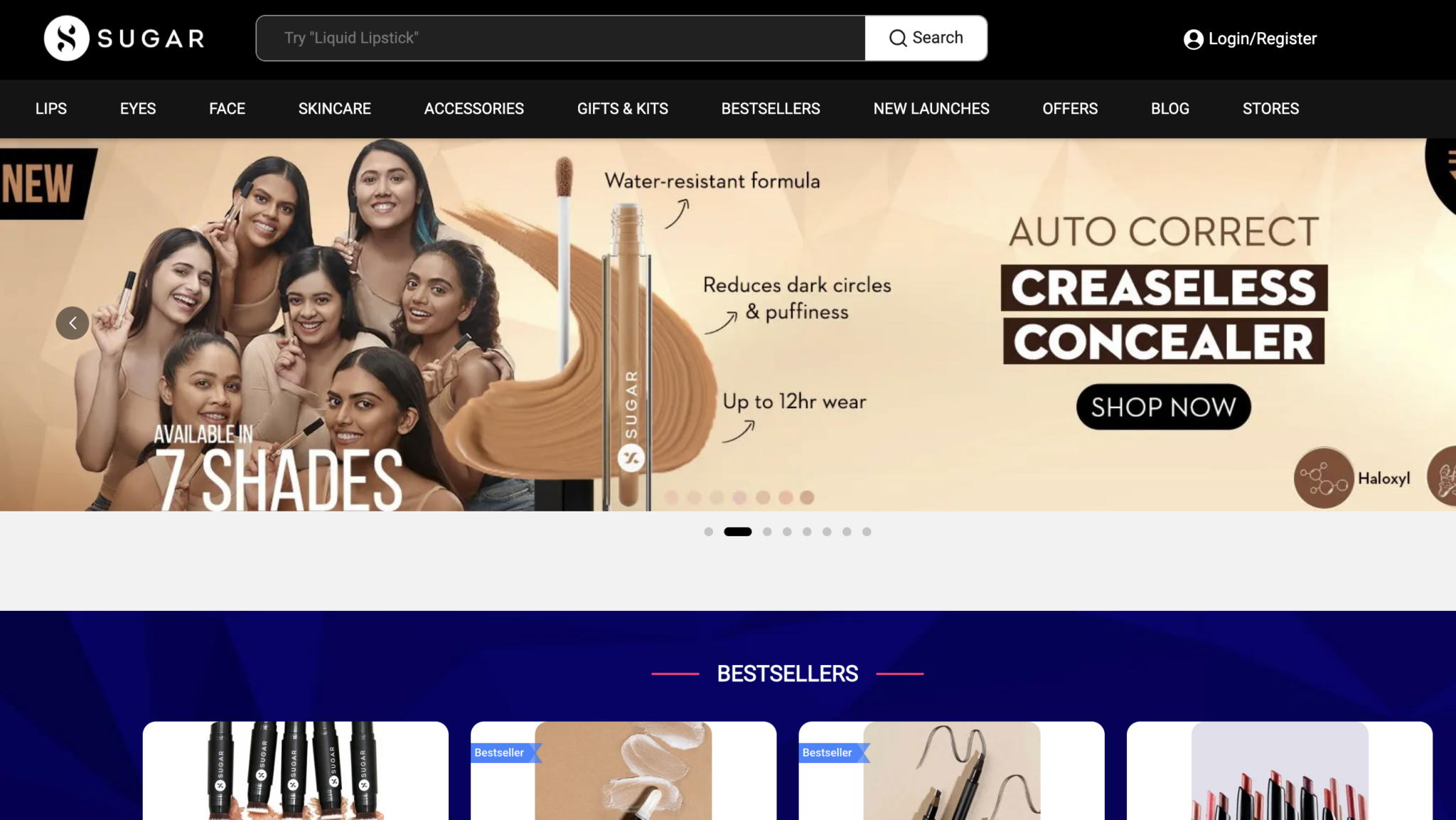 The beauty and makeup sector is growing at a rapid pace over the past few years. In 2015, Sugar cosmetics was founded and soon it became a unicorn from a beauty and makeup starter. Sugar cosmetics focuses on women in the age group of 18 to 25. They have a variety of makeup and lifestyle products like lipsticks, foundations, eye liners, Moisterizer and so on.
9. Pepperfry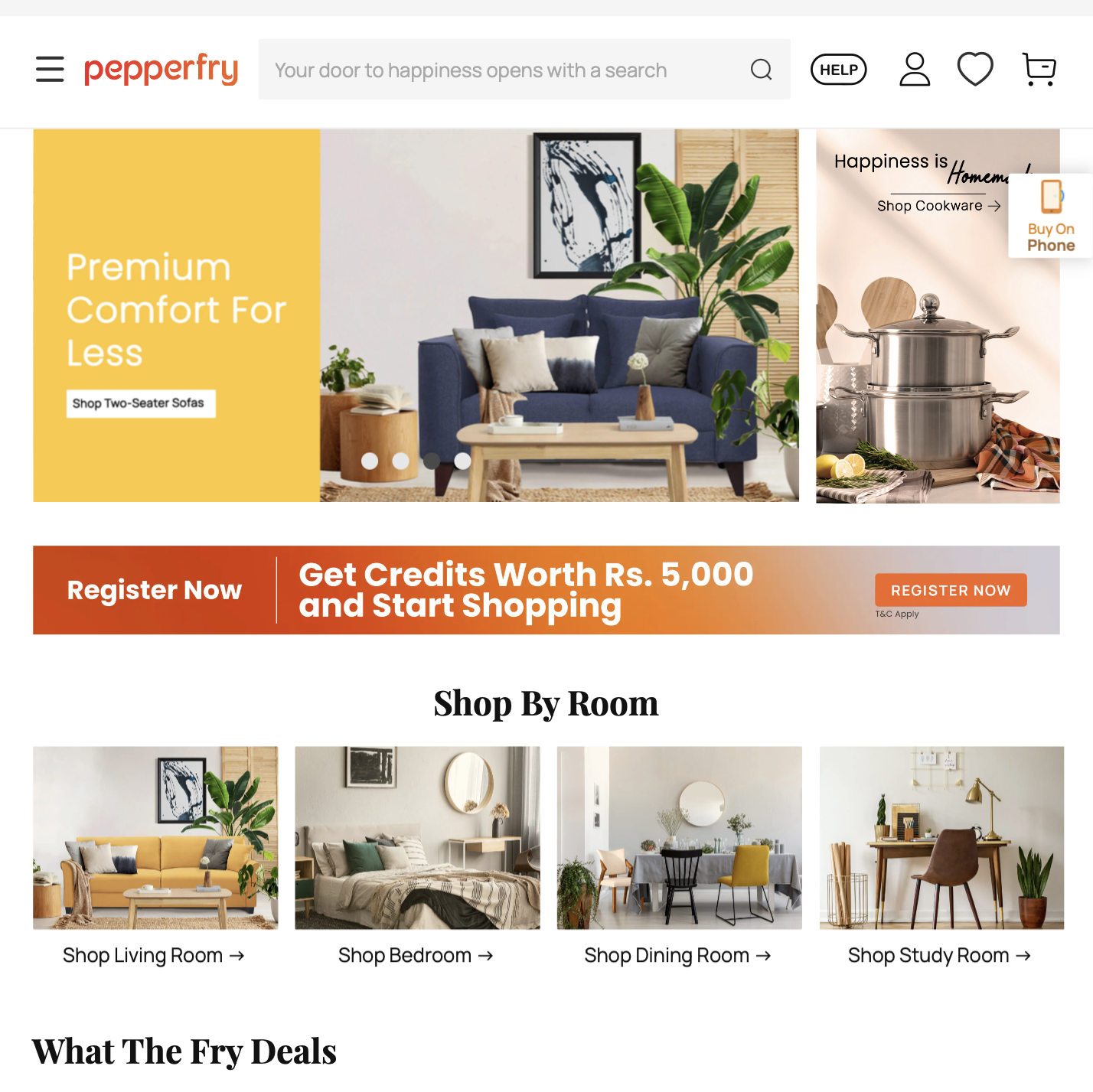 Peperfry is one of the largest d2c brands in India. Pepperfry is known to provide premium quality furniture, kitchen equipment, dining appliances, housing equipment and many more. The customer support and high quality product supply chain has made pepperfry one of the India's biggest online furniture seller.
Today, this d2c brand has over 4 million active users and holds over 20+ studio along with 500+ vehicles for delivery purposes.
10. Healthkart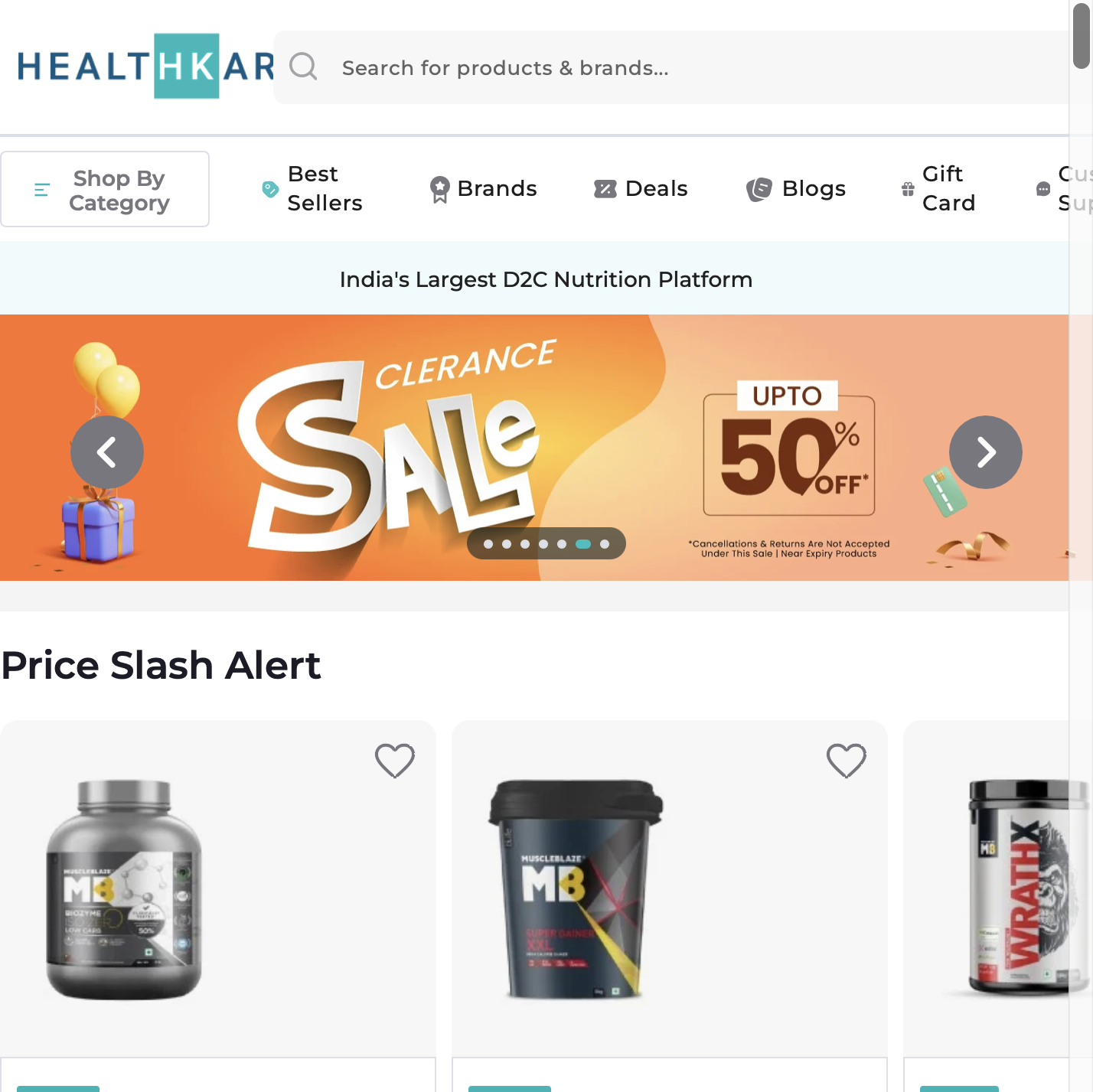 A popular Indian d2c brand, Healthkart offers a wide range of health and fitness-related products. Two IITans, Prashant Tandon and Sameer Maheshwari founded Healthkart in 2011. Some of their best-selling product includes Vitamins, supplements, protein powders, BCAA etc.
Healthkart products are available in both online and offline stores. Currently, they are available in over 150+ stores in the offline market across 45+ cities in India.
Also Read: Complete Guide to Barter Collaboration in India for Brands and Creators 2023
11. BoAt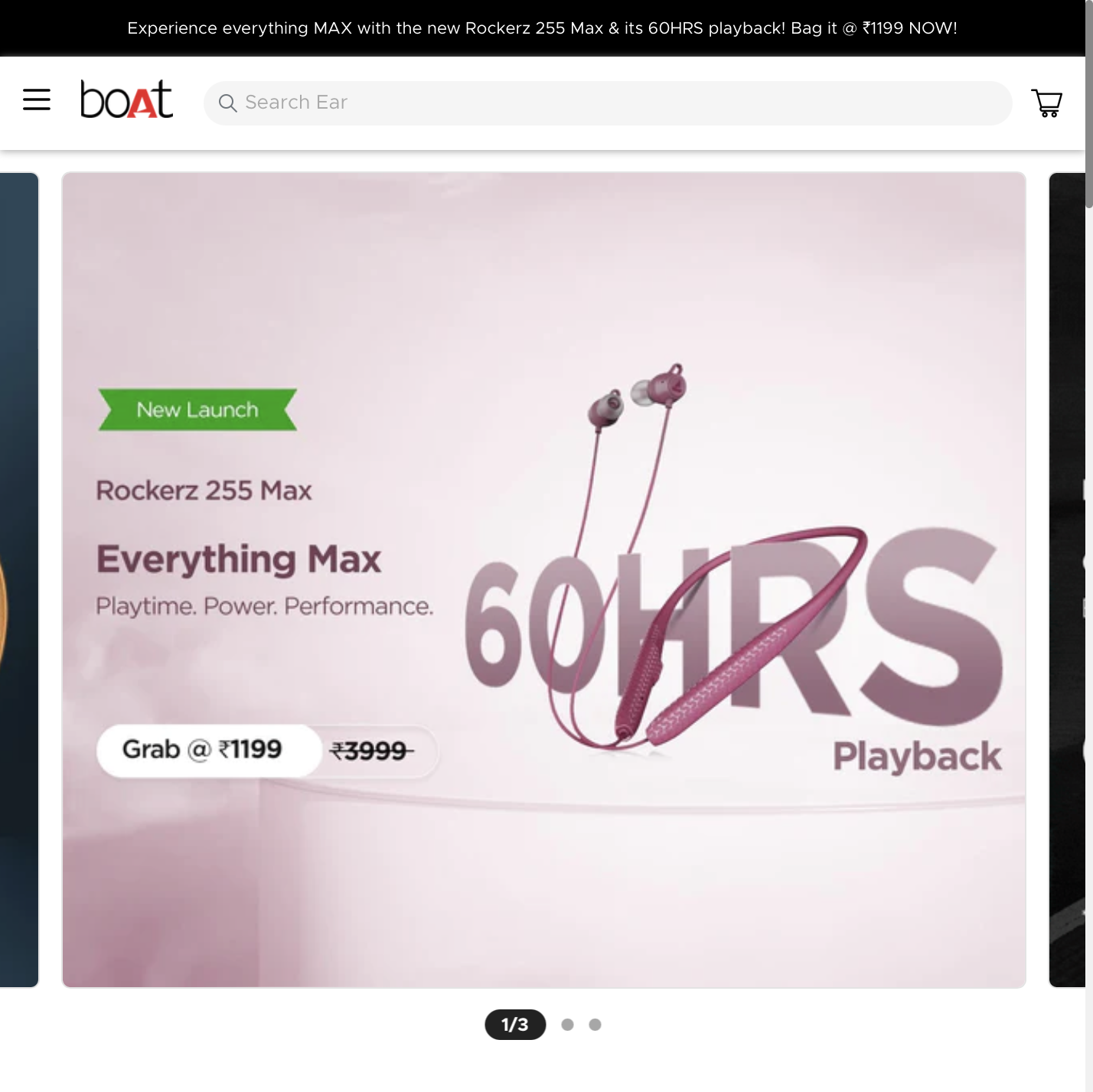 Anyone who uses electronics must have heard the name of boAt. Boat is currently the largest d2c brand in the electronics and lifestyle category and currently they are also the largest share holder in India. This audio d2c brand manufactures different category products like earphones, headphones, smartwatches, speakers, data cables and many more. Boat products are widely available on all e-commerce platforms like amazon, flipkart and also on offline stores.
Boat was launched in 2016 by Sameer Mehta and Aman Gupta. So far, they have raised more that $116M from different investors and crossed an yearly earning of approx 1531 Cr(FY 2020-21).
12. Noise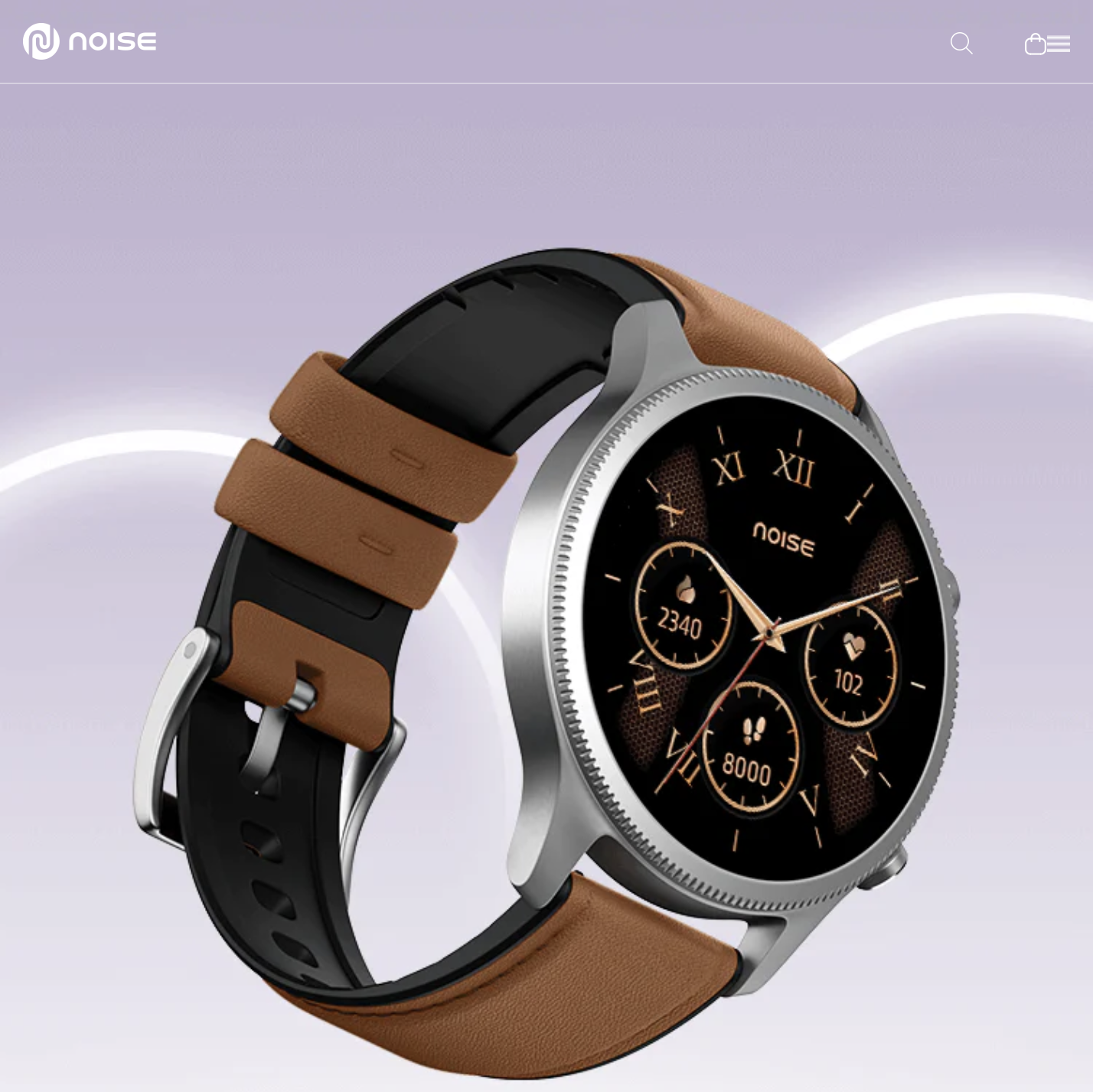 Another popular d2c brand that is emerging in India is Noise. Noice was founded by Gourav Khatri and Amit Khatri in 2014. Noise is popular for it's smartphone accessories like headphones, smartwatches, cases etc. Noise sells it's products on it's own website and app along with other e-commerce platforms as well as offline retail stores.
13. Licious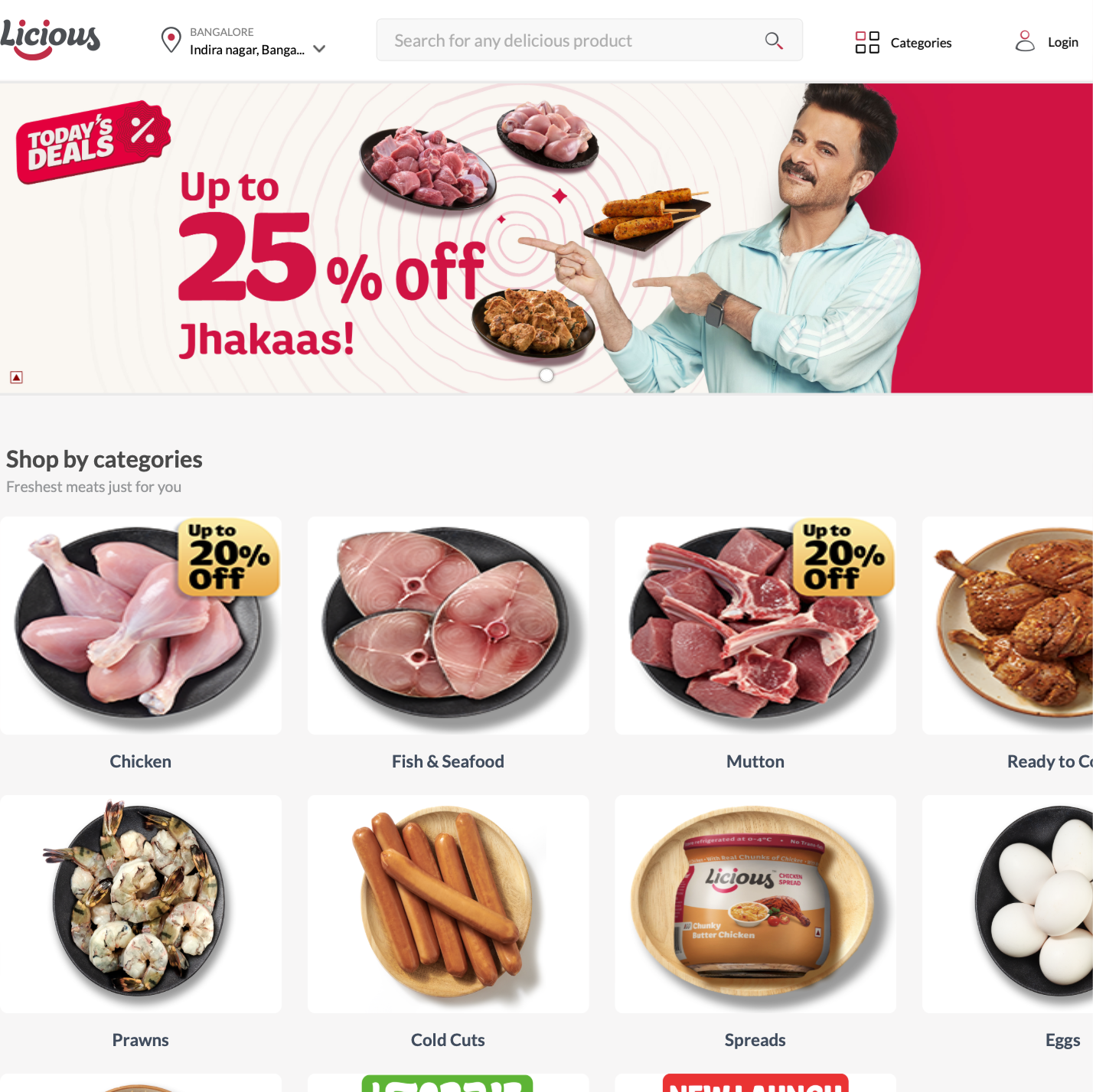 Licious is a popular d2c brand that came up with a unique idea of selling ready-to-cook eggs, fish and meats online. The company works on a farm-to-fork model and promises to deliver high quality and fresh products to it's consumers. Recently that also introduced seafood products like prawns, crabs etc. into their options which makes it one fo the best platforms amoung the other d2c brands.
Licious was founded by Abhay Hanjura and Vivek Gupta in 2015 and so far, this unicorn have a customer base of over 2M and annual revenue rate of more than 1000Cr.
14. Lenskart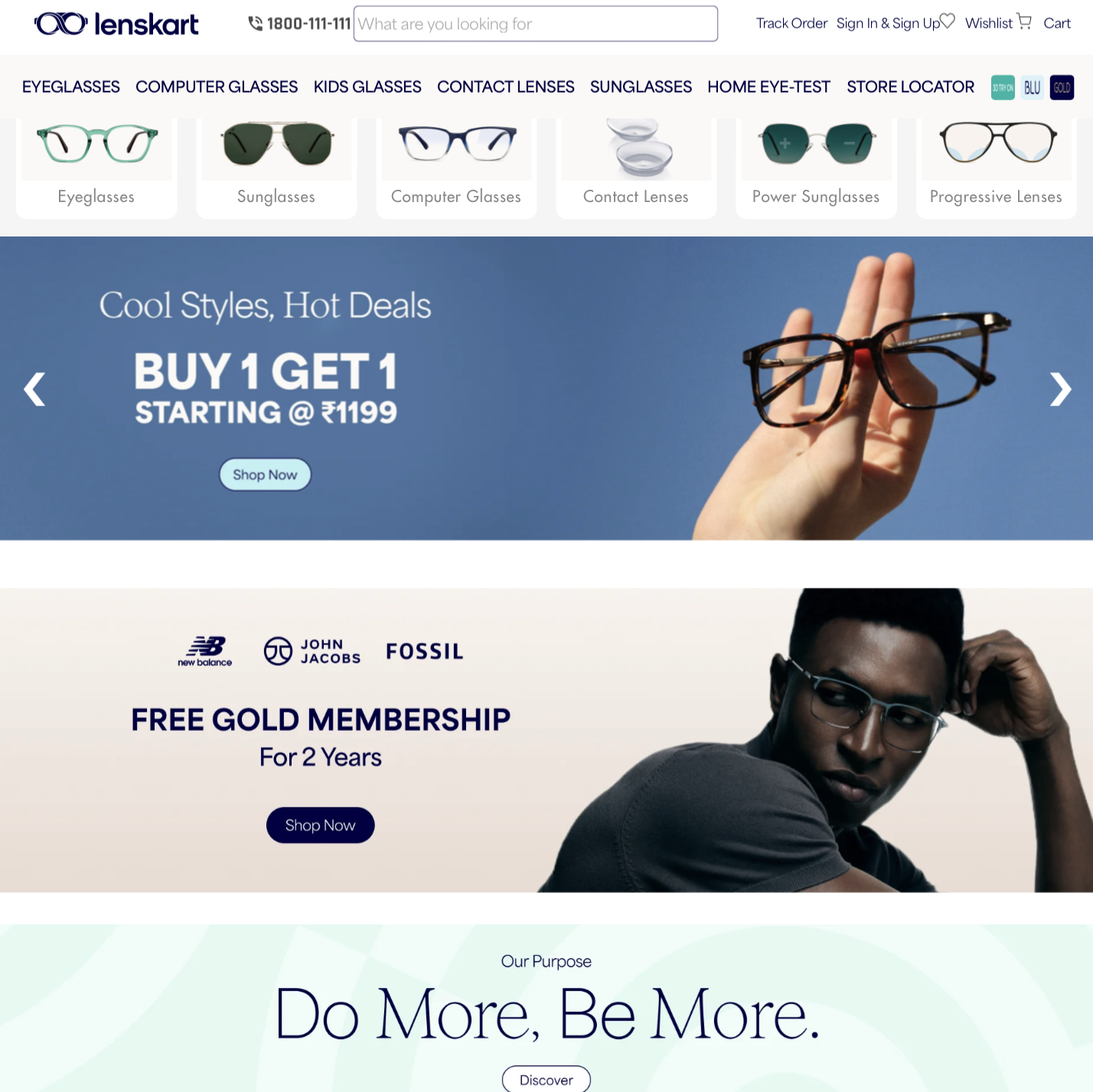 Lenskart is the biggest eyewear brand which offers more than 5000+ frames with unique designs and custom lenses that are made completely using machines and technology. Lenskart have approx 700+ outlets across 170+ cities in India and serves approx 5-7M Customers manually.
In 2010, Peyush Bansal, Sumeet Kapahi and Amit Chaudhury founded Lenskart and currently it is valued at $1Billion.
15. Country Delight
Country Delight is another popular name amoung the D2c brands which deals with a range of fresh and natural dairy products such as milk, curd, cottage cheese and paneer and delivers directly to it's customer's doorstep. They also started delivering fresh fruits and vegetables that are produced and collected in farms by the farmers.
Country Delight was founded in 2015 by Chakradhar Gade and Nitin Kaushal and now they are valued at approx $615 million. The company claims to have a growth rate of 10X from the past three years and have a customer base of more than a million.
16. Sleepy Owl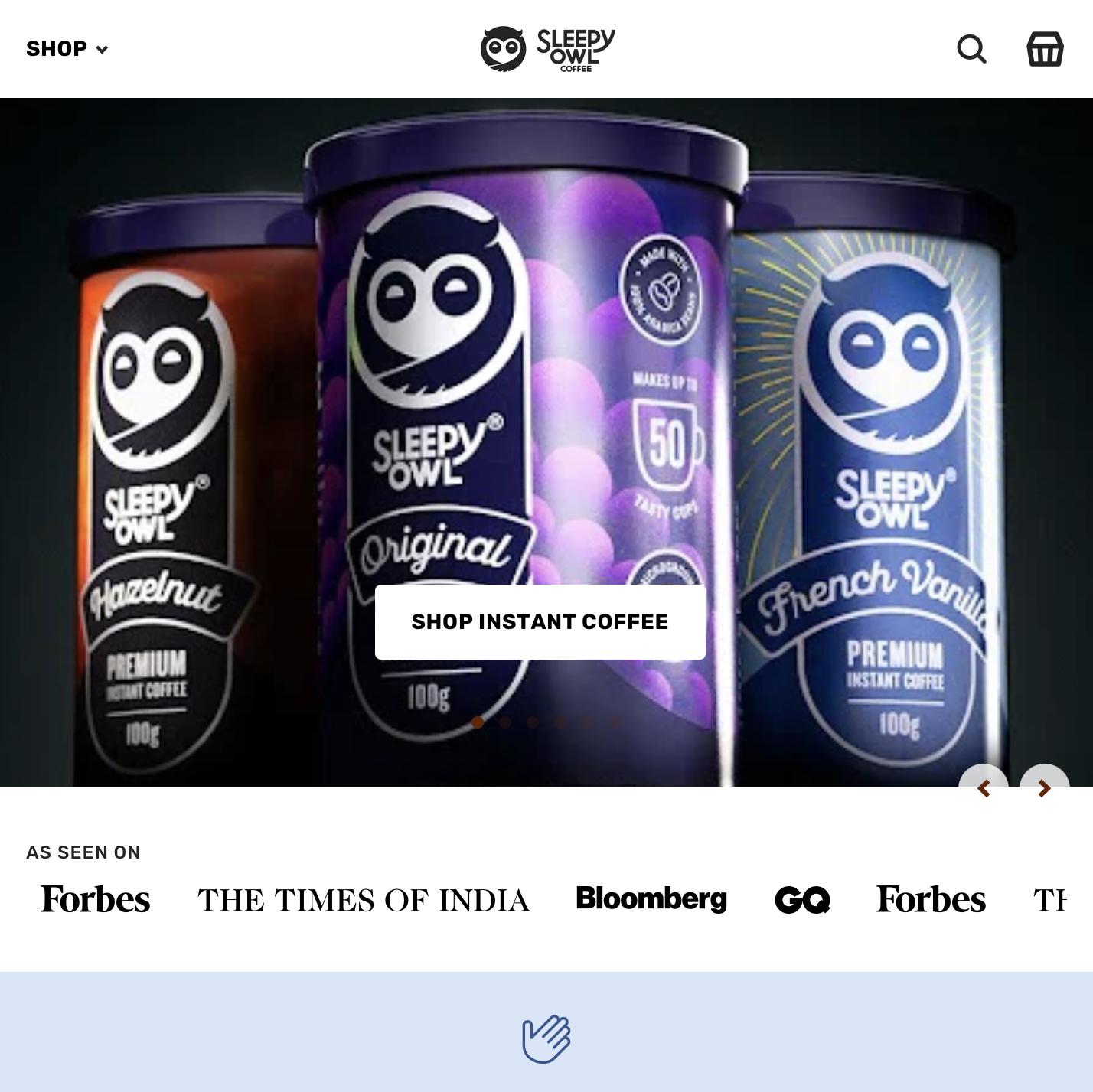 Another D2C company in India that provides a selection of freshly brewed and ready-to-drink coffee items is called Sleepy Owl. The company, which was established in 2016 by Arman Sood and Ashwajeet Singh, has a loyal following thanks to its emphasis on offering high-quality, easily usable coffee items.
17. Melorra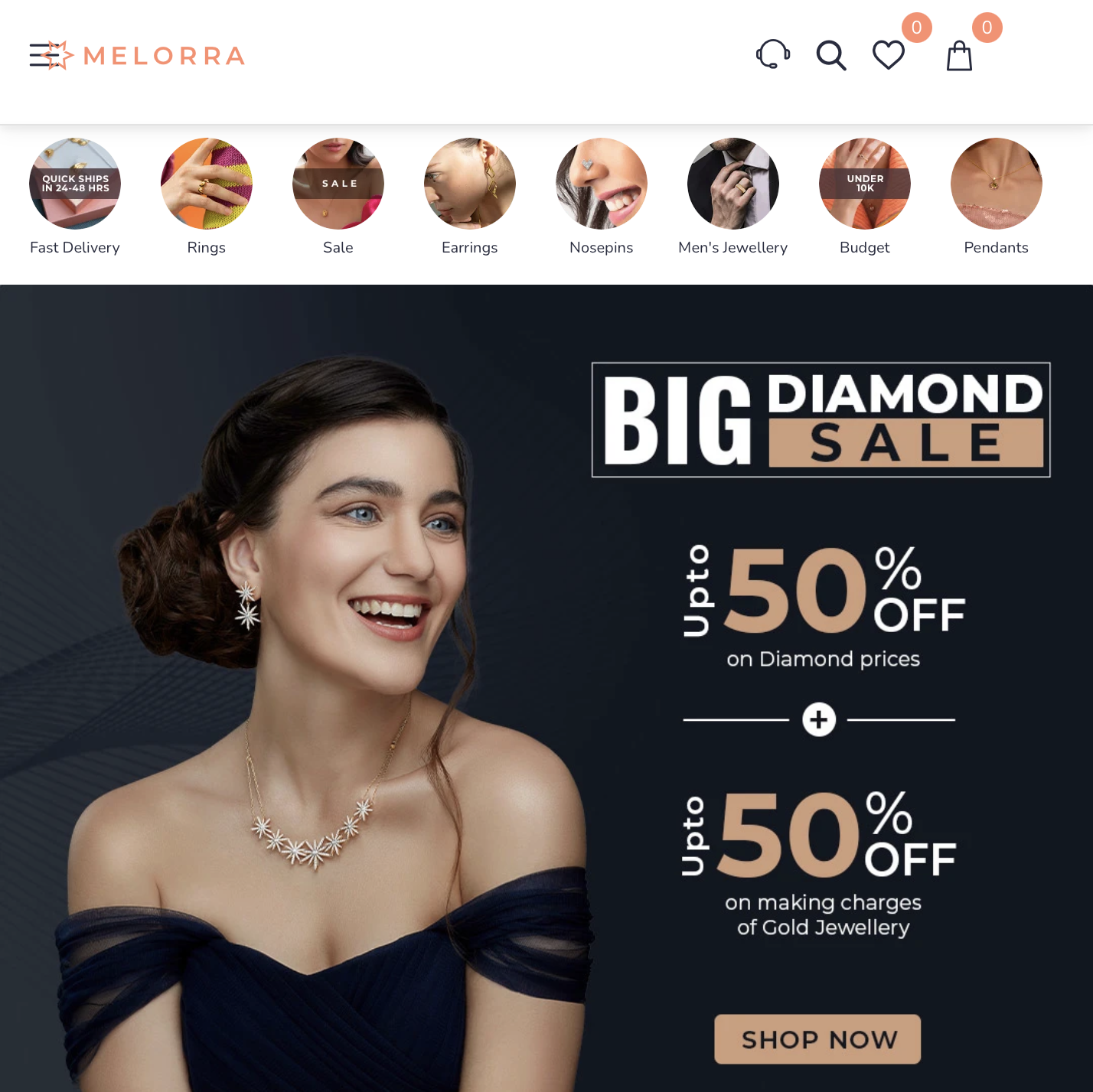 Melorra is the first lightweight jewellery startup that offers a range of trendy and affordable jewellery products. It was founded by Saroja Yeramilli in 2016. Melorra promises to deliver high quality and extremely lightweight jewellery to cater the needs of modern women. They are also known to be the largest distributor of jewellery in India. So far, they have delivered their jewellery in more than 1800+ towns.
18. Flatheads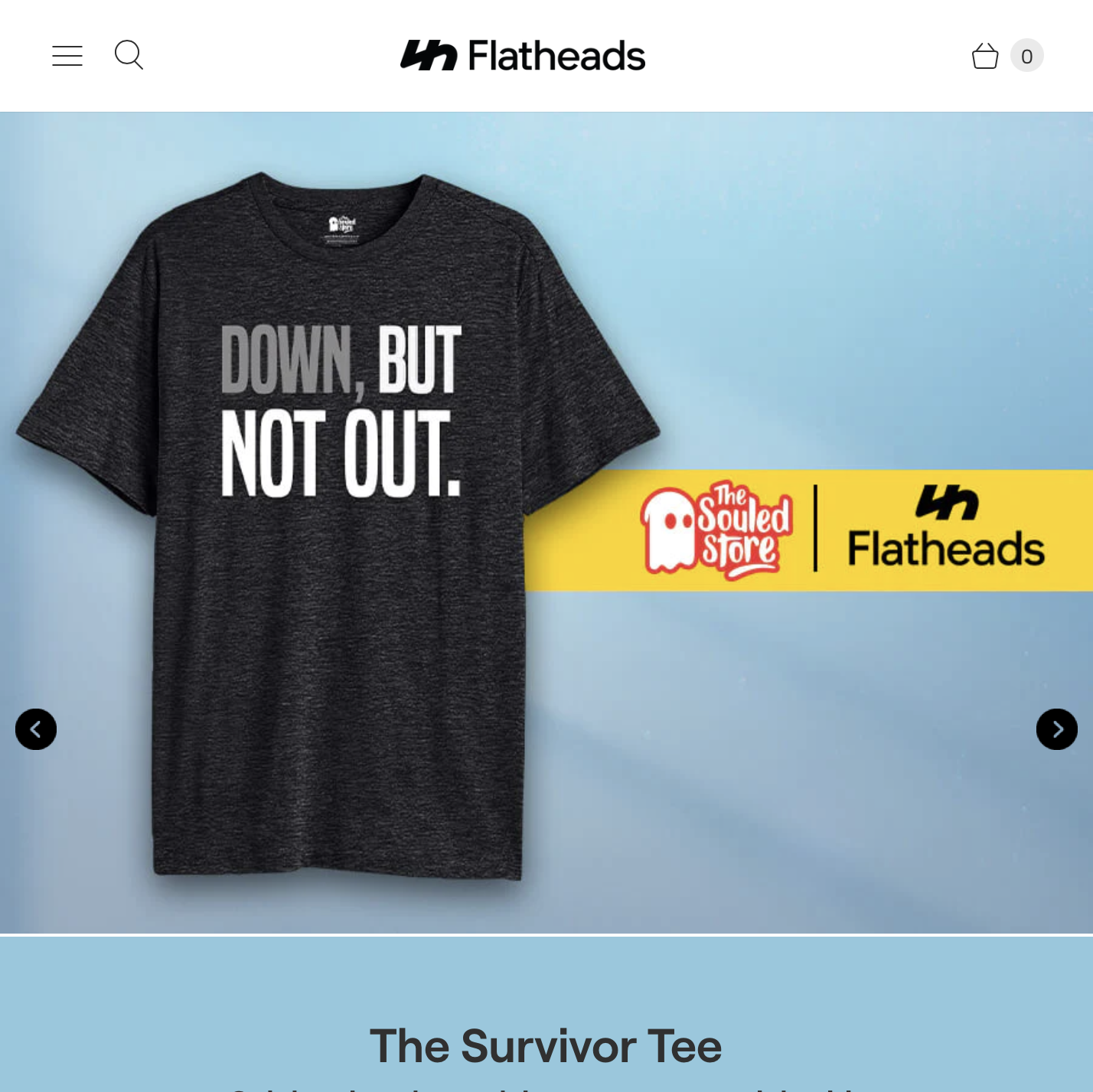 Flatheads are one of the finest footwear brands in India which is focused on providing comfortable and stylish footwear at affordable prices. Flathead was founded by Ganesh Balakrishnan and currently, the company is valued at $4.02M.
Also Read: 14 Best Print On Demand Sites in India 2023
19. Bewakoof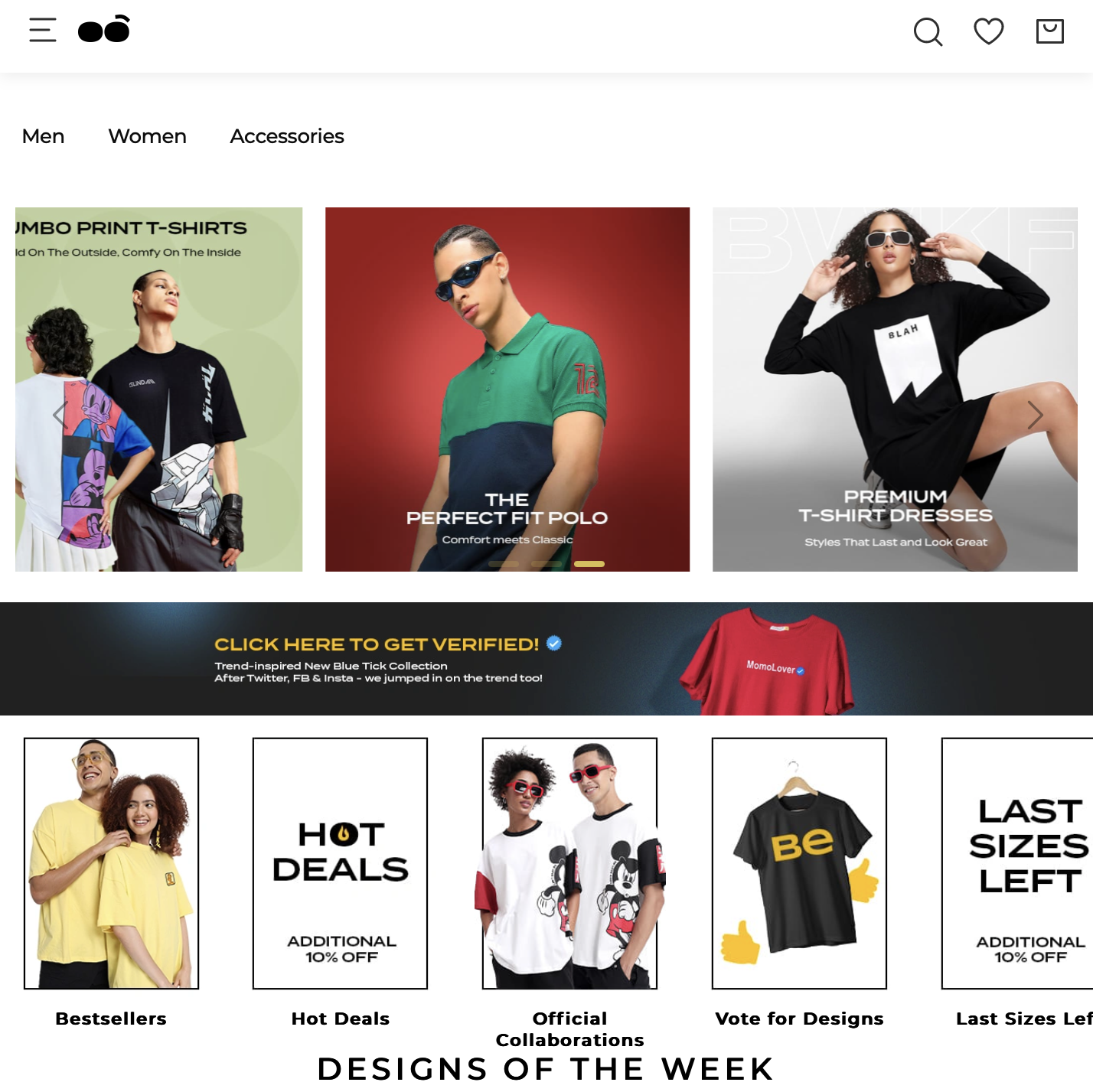 Bewakoof, a company founded in 2012 by Prabhkiran Singh and Siddharth Munot, sells a variety of apparel, stationery, shoes, and smartphone accessories online. The foundation of the brand is built on the conviction that taking chances and being "bewakoof," or foolish, has great power. The D2C brand collaborates with Marvel, F.R.I.E.N.D.S., Star Wars, Disney, DC, and Looney Tunes to sell a variety of apparel and accessories.
Bewakoof is currently valued at $63.4M and they have over 10M active users.
20. Candes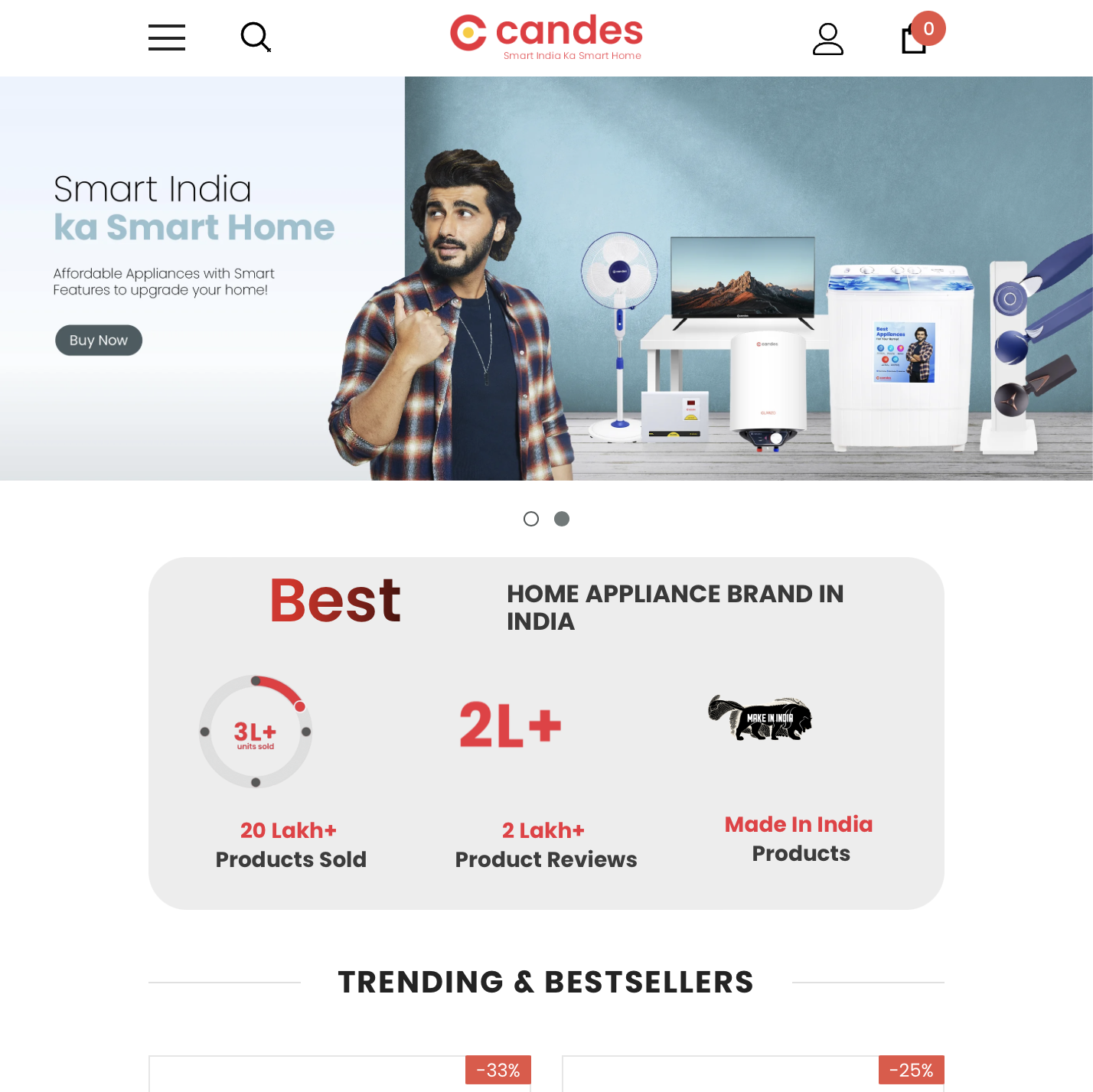 Another popular home appliance brand Candes offers a range if high quality products like heaters, geysers, fans, kitchen appliances at an affordable price. Candes focuses on cutting edge technology and innovative design and creates energy efficient and durable products. Candes is dedicated to environmental sustainability and has taken measures to reduce carbon footprint.
Candes was founded by Sandeep Aggarwal along with Vipin Aggarwal in 2010 and so far they have raised a total $6.2M funding over 3 rounds.
21. MyGlamm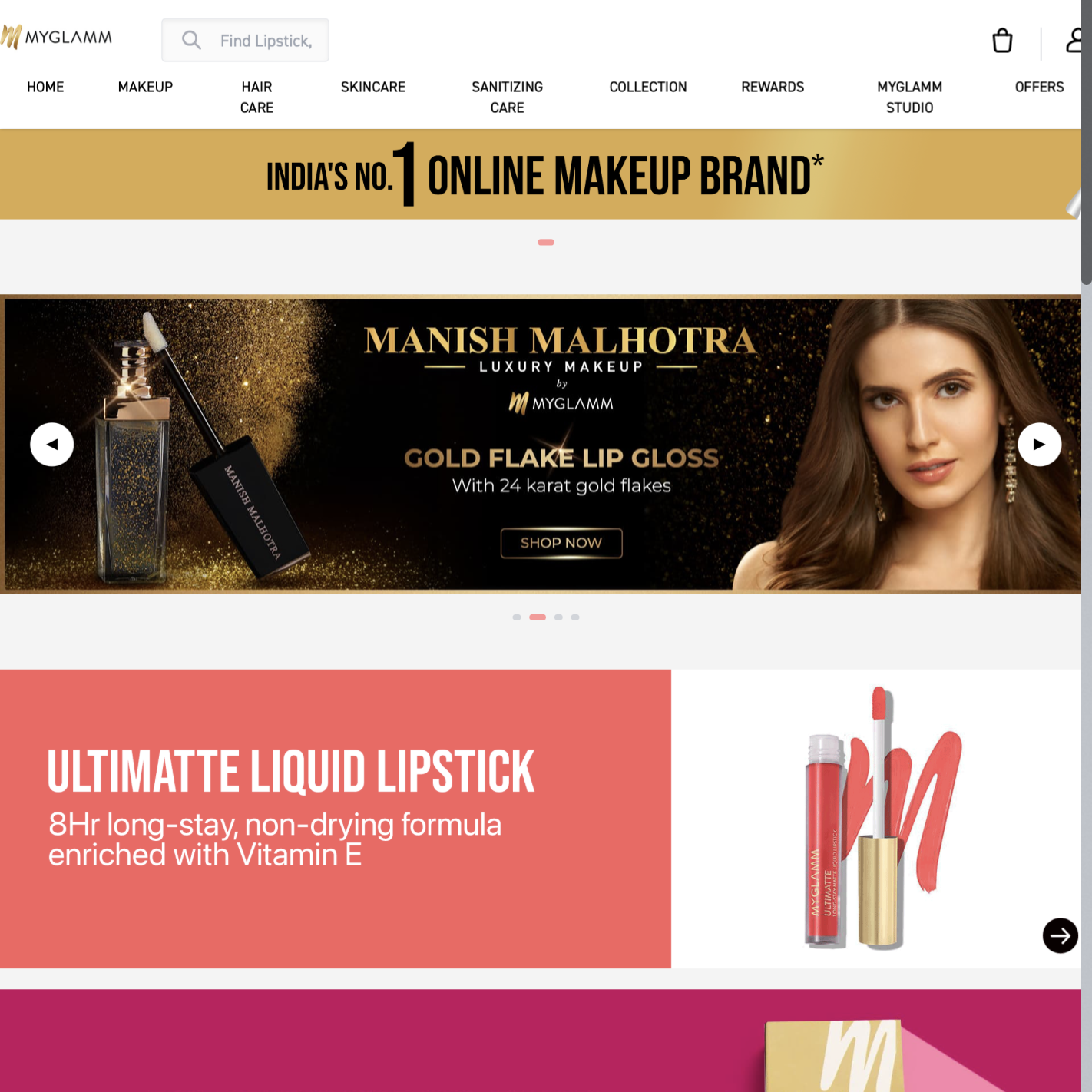 MyGlamm is another popular d2c brand that sells cosmetics and personal care products like lipsticks, kajals, sanitizers, eyeshadows, foundation etc. MyGlamm works on both online and offline model. However their total 60 percent sales comes from online platforms like their website, e commerce platforms etc.
MyGlamm was founded in Mumbai by Darpan Sanghvi and co founded by Priyanka Gill in 2015. So far, they have raised a funding of total $311.9M over 12 rounds with a valuation of over $1billion.
22. 82°E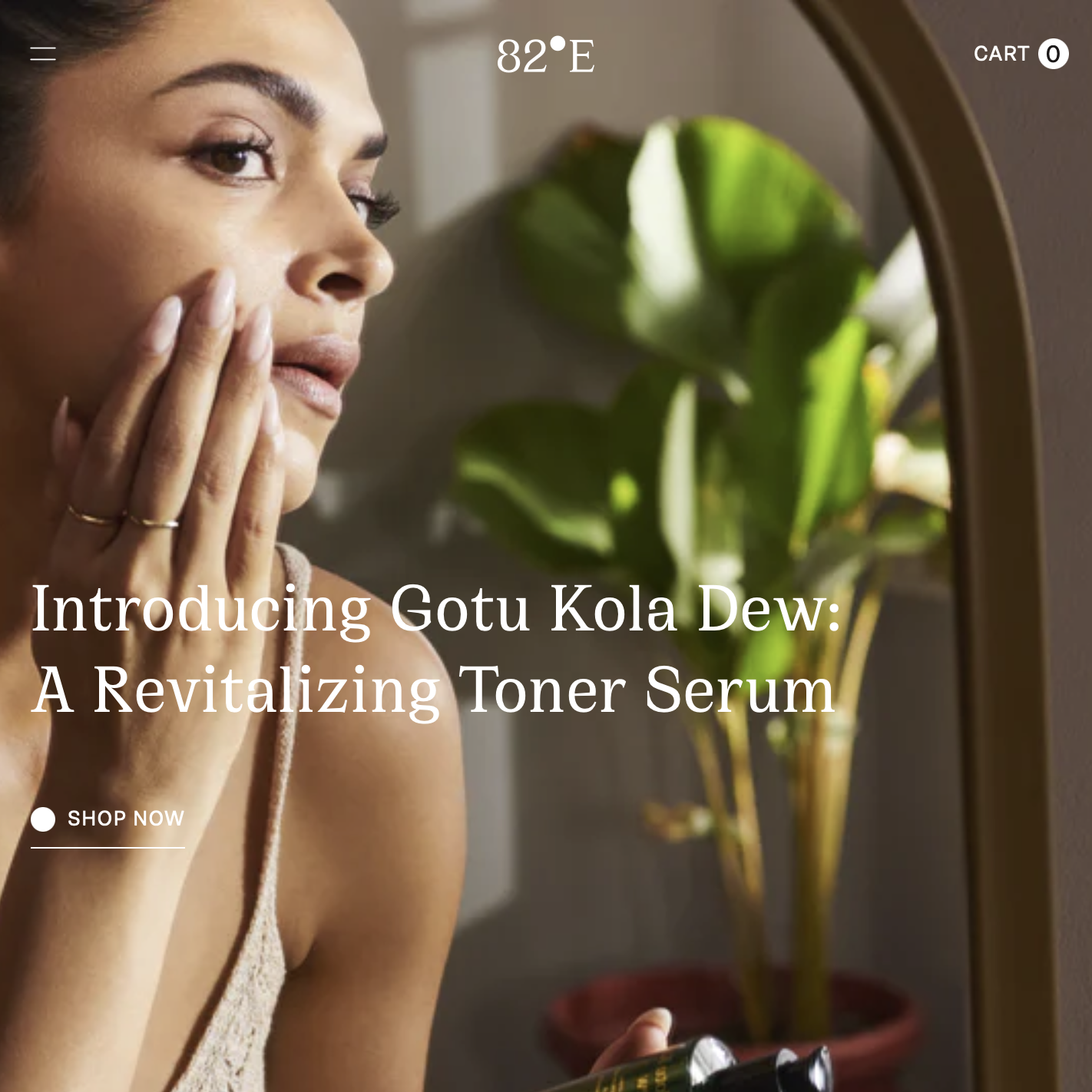 82°E is a new self-care brand launched by Bollywood actress Deepika Padukone that offers premium high performance skincare products which are cruelty free, vegan and dermatologically tested. The brand name is inspired by the meridian that passes through the India and it aims to inspire people to connect with their authentic selves through humble self-care practises.
So far, 82°E has raised $7.5 million in seed funding.
23. Atomberg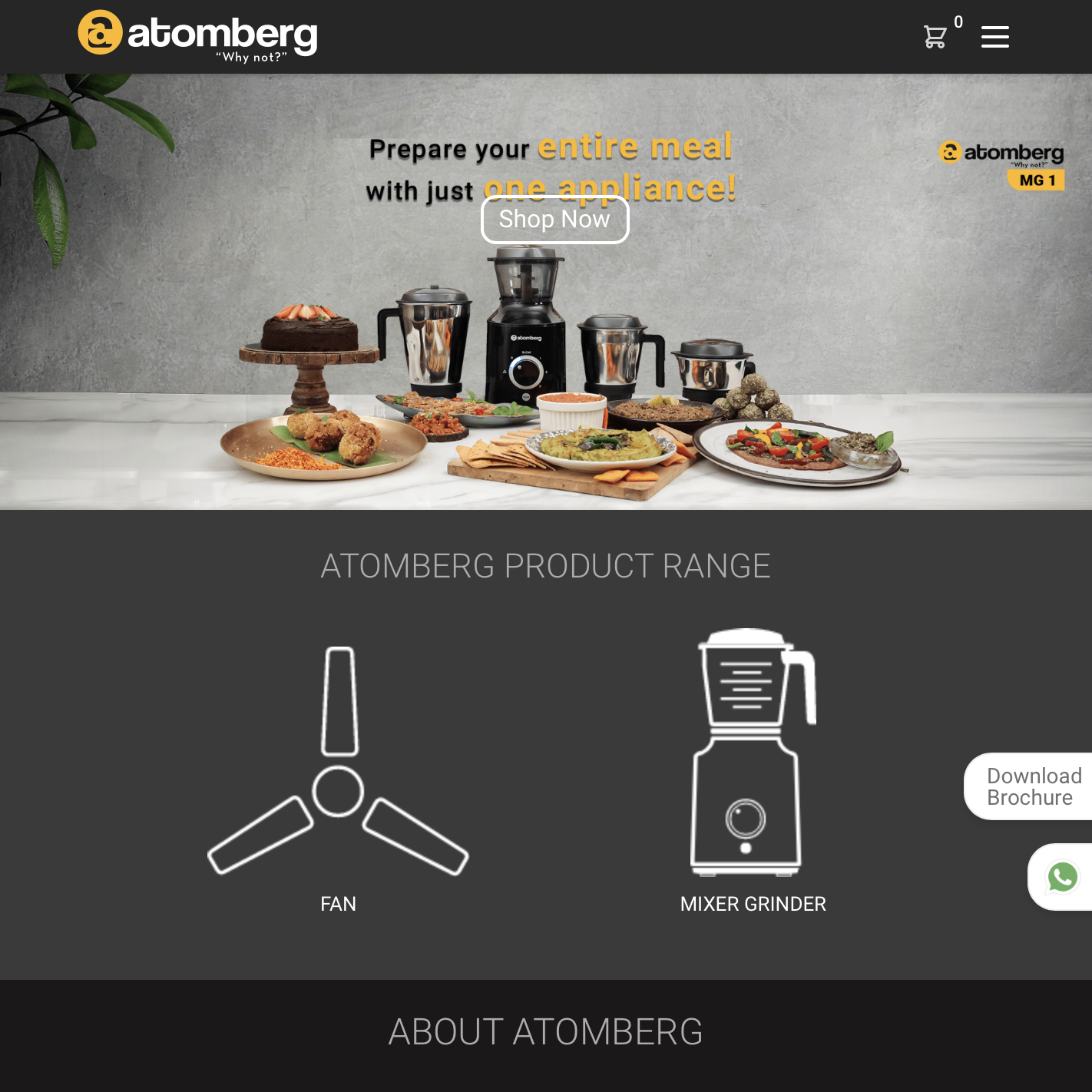 Atomberg is popular name amoung the home appliances industry. Atomberg is focused on manufacturing of smart and efficient house equipments like fans, mixer grinders etc. It was started in 2012 by Sibabrata Das and Manoj Meena and so far Atomberg talks up to raise $50-$60M which will double their valuation to $350M.
24. Anveya Living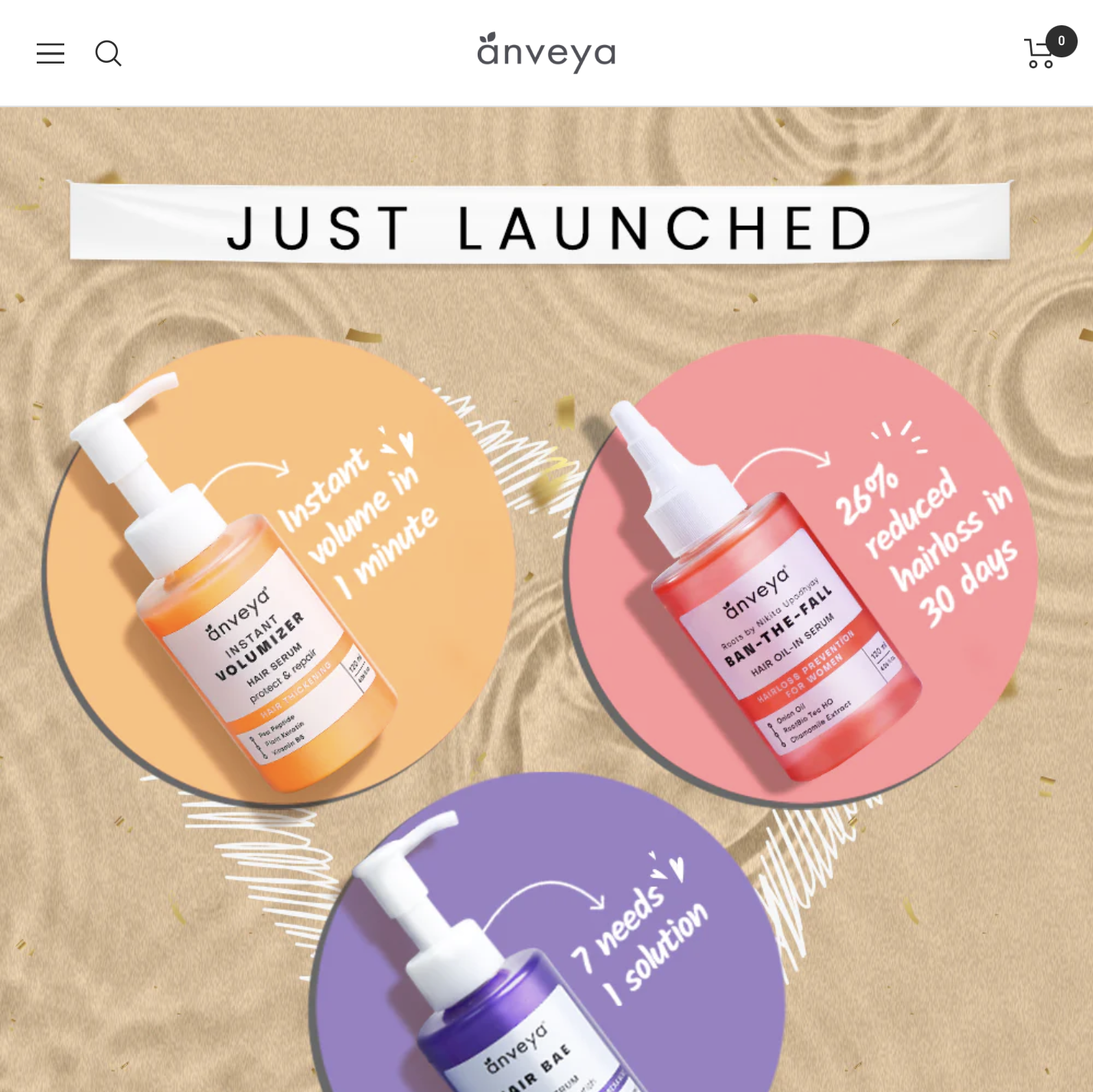 Anveya Living is a renowned d2c company that offers natural and eco friendly products for skin, hair and bathing purposes. They also make products for home and kitchen. Saurav Patnaik and Vivek Singh founded this company in 2018. Previous year, they launched their flagship products Colorisma and Curlvana and so far they have generated a revenue of about 11.7 Cr in the previous financial year.
25. Beco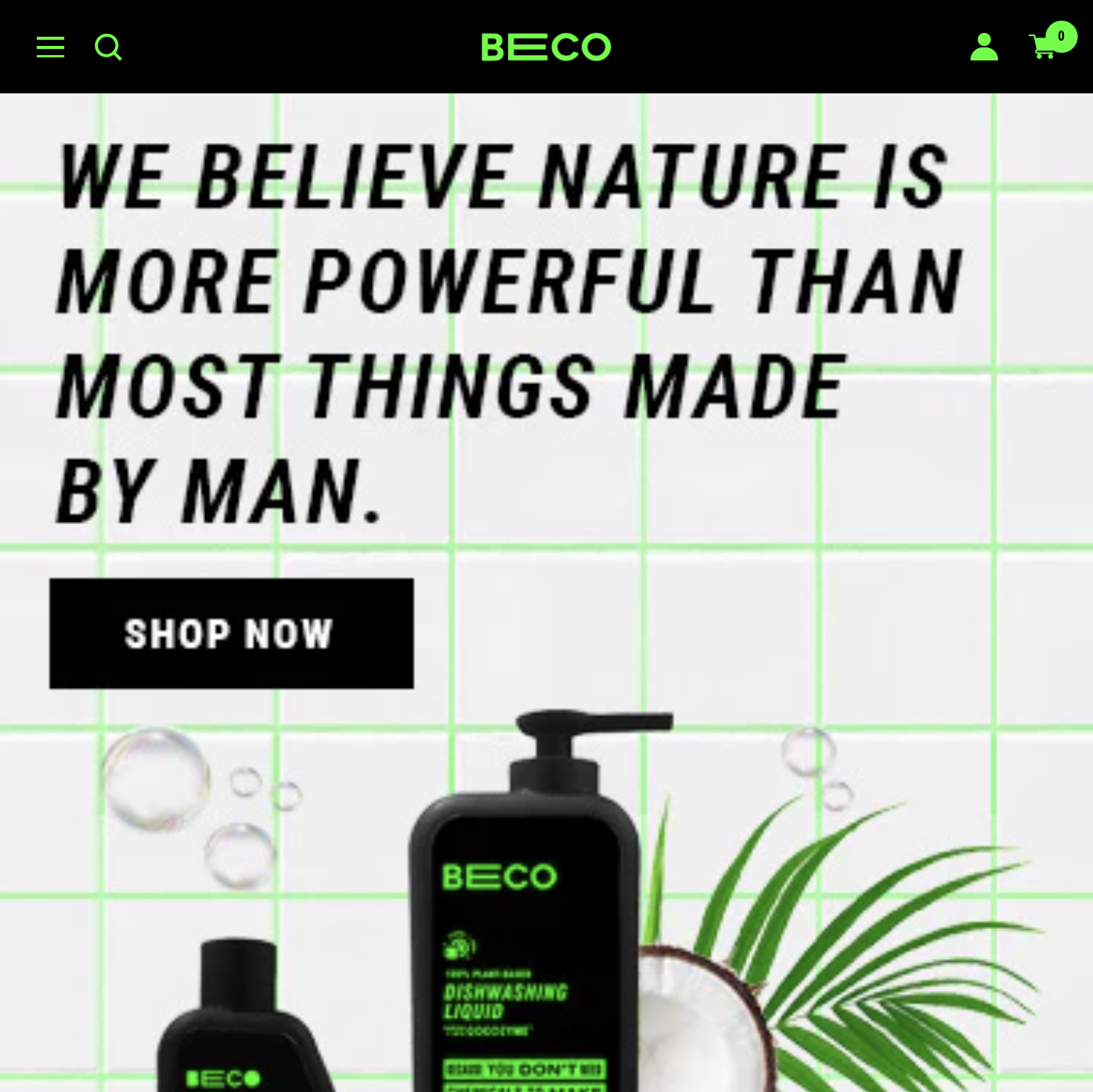 Beco is a sustainable personal care brand that deals in the d2c concept. Beco aims to create products that are both environmentally friendly and affordable. Their main aim is to reduce plastic waste. Beco offers many kitchen and home products as well. Some of the popular product includes toothbrushes, cleaning supplies, soap bars etc.
26. BlissClub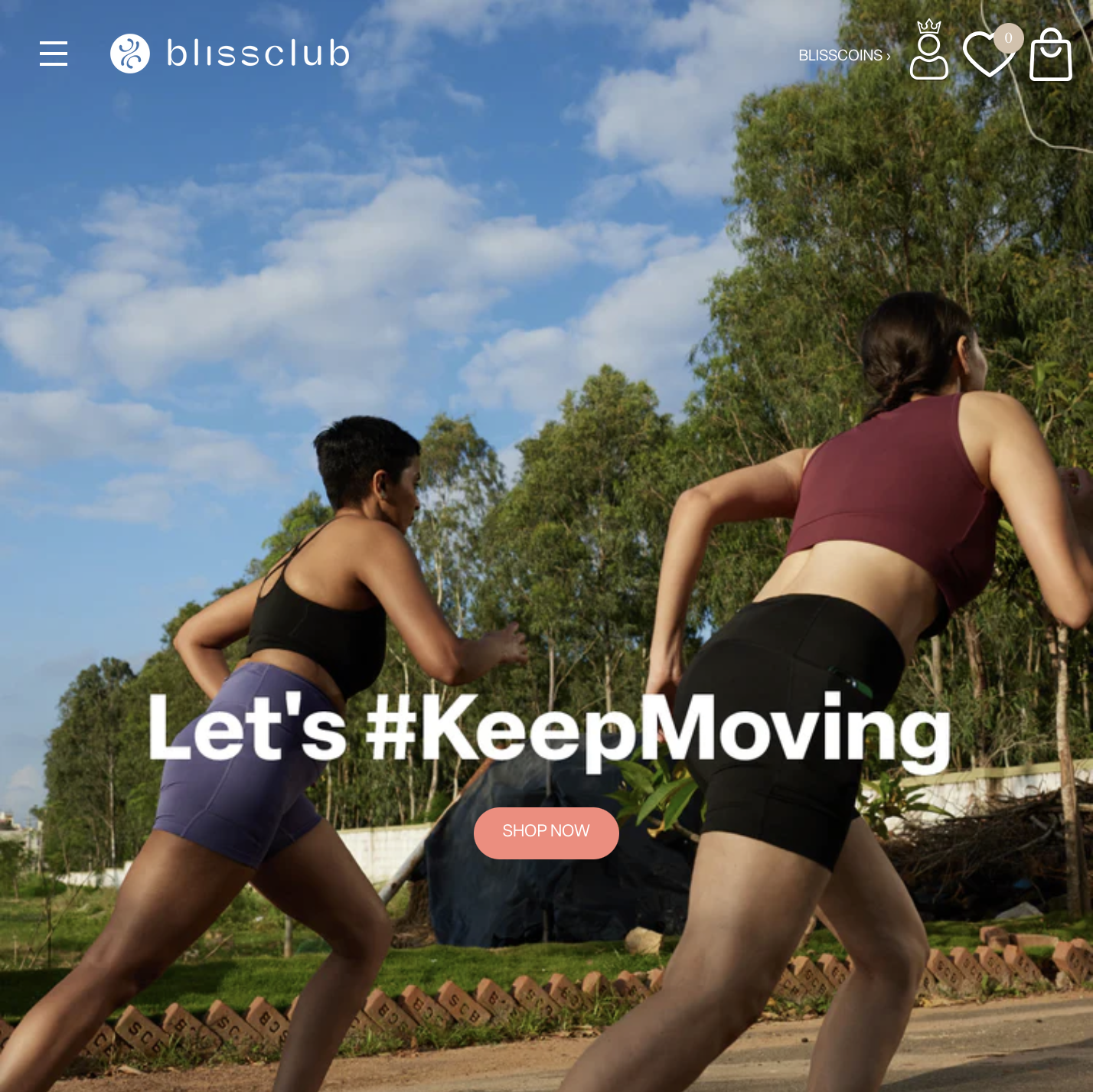 Blissclub is a women-centric brand that offers a variety of affordable high quality products for women. Blissclub sells women's activewear like tees, sports bras, bottom wear etc. The brand was founded by Minu Margeret in 2020 and till now this d2c startup has secured around $18M in funding.
27. Bluestone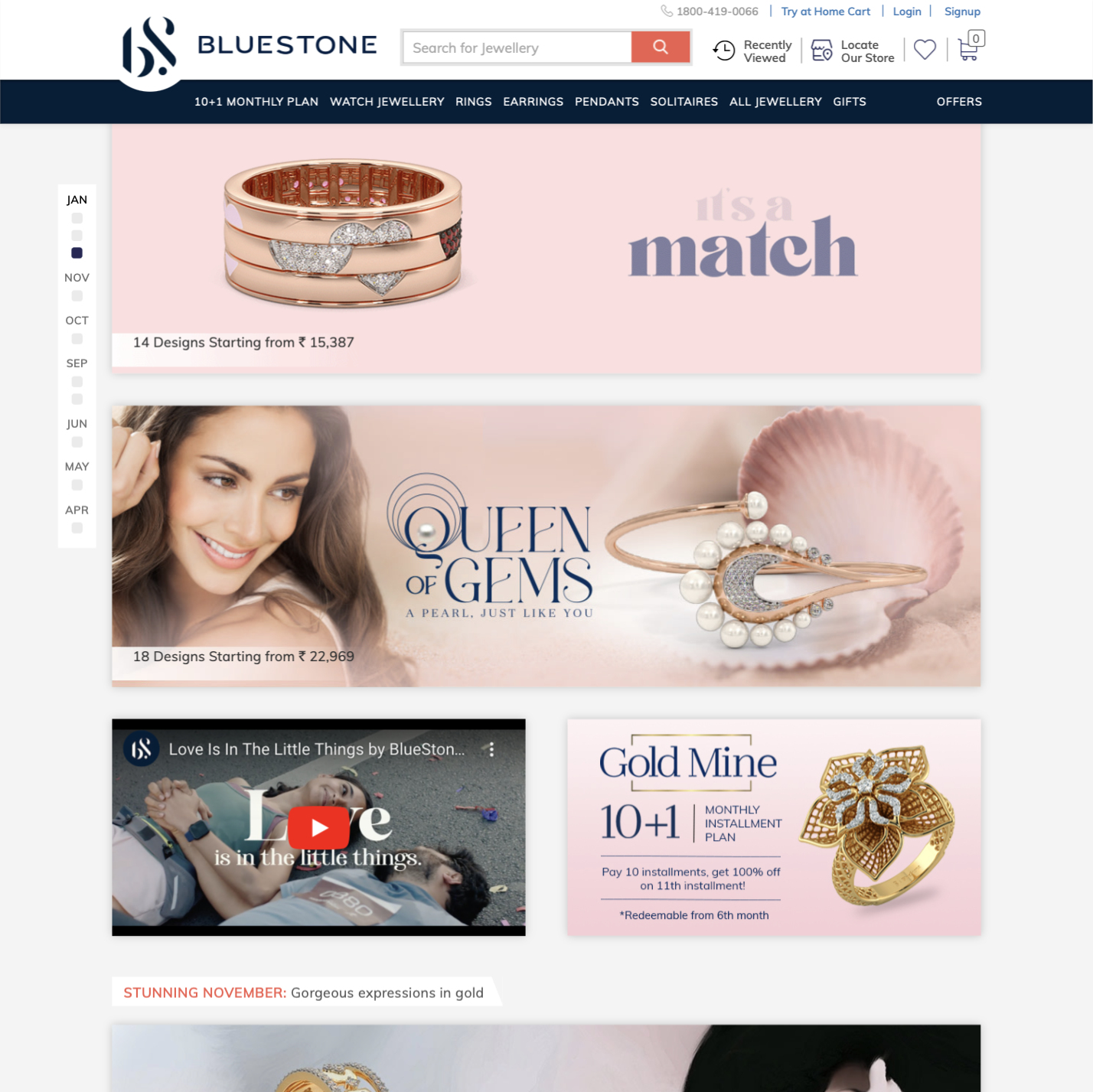 Bluestone is a popular Indian Jewellery brand that offers many traditional and contemporary designs for both men and women. Bluestone offers more than 8000 jewellery designs in pendants, rings and other allied products. Bluestone was founded by Gaurav Singh Kushwaha and Vidya Nataraj in 2011 and quickly became people's choice who was looking for premium jewellery at affordable prices.
28. Boldfit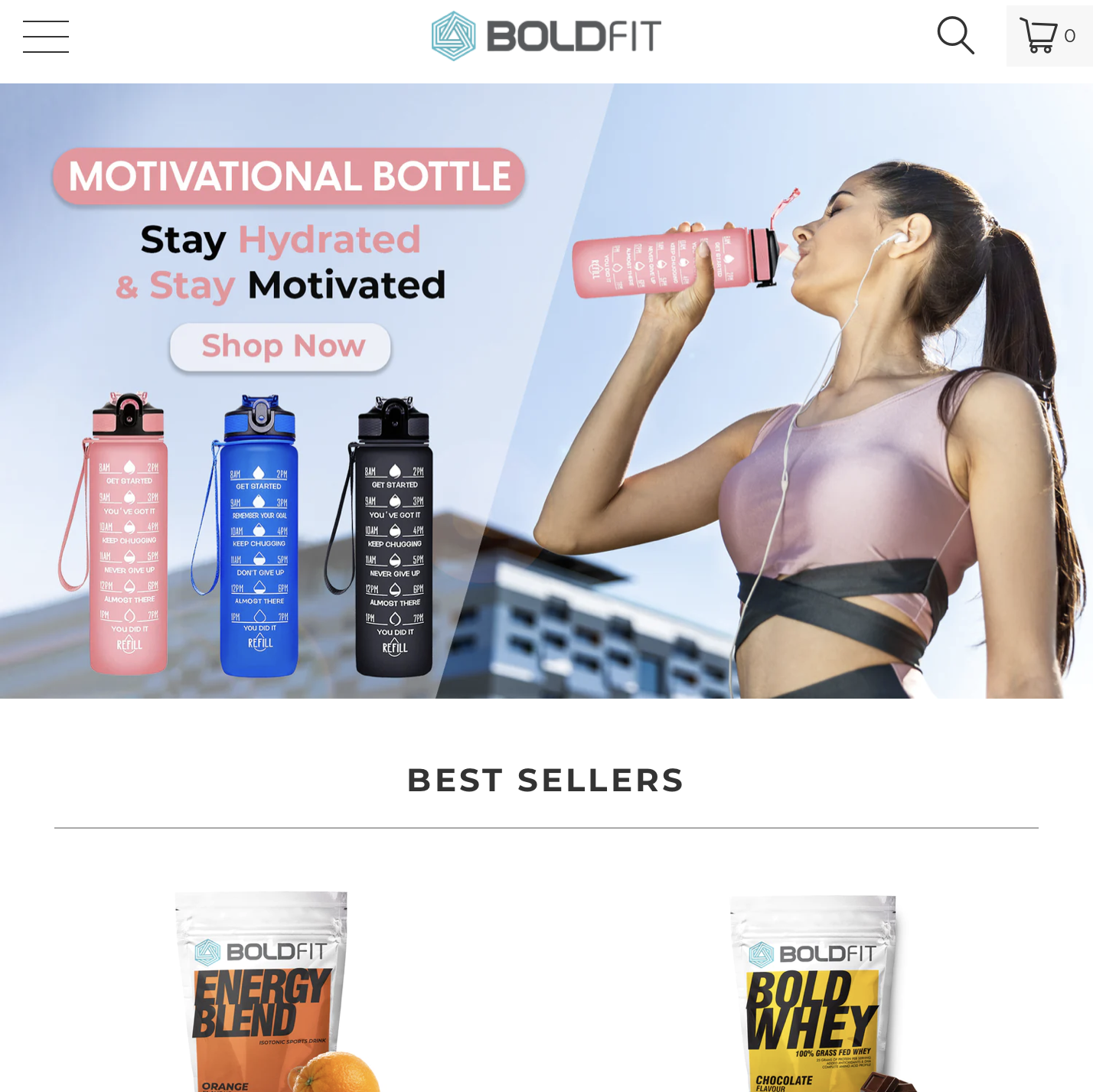 Another popular name in the fitness industry is Boldfit. Boldift is an Indian health and wellness brand that focuses on. improving the fitness industry. It offers a wide variety of supplements, and nutritional products like multivitamins, immunity boosters and other fitness accessories like Yoga mats. Boldfit was founded by Pallav Bihani in 2018 and so far, they have generated a revenue of INR 25Cr in FY21.
29. Caratlane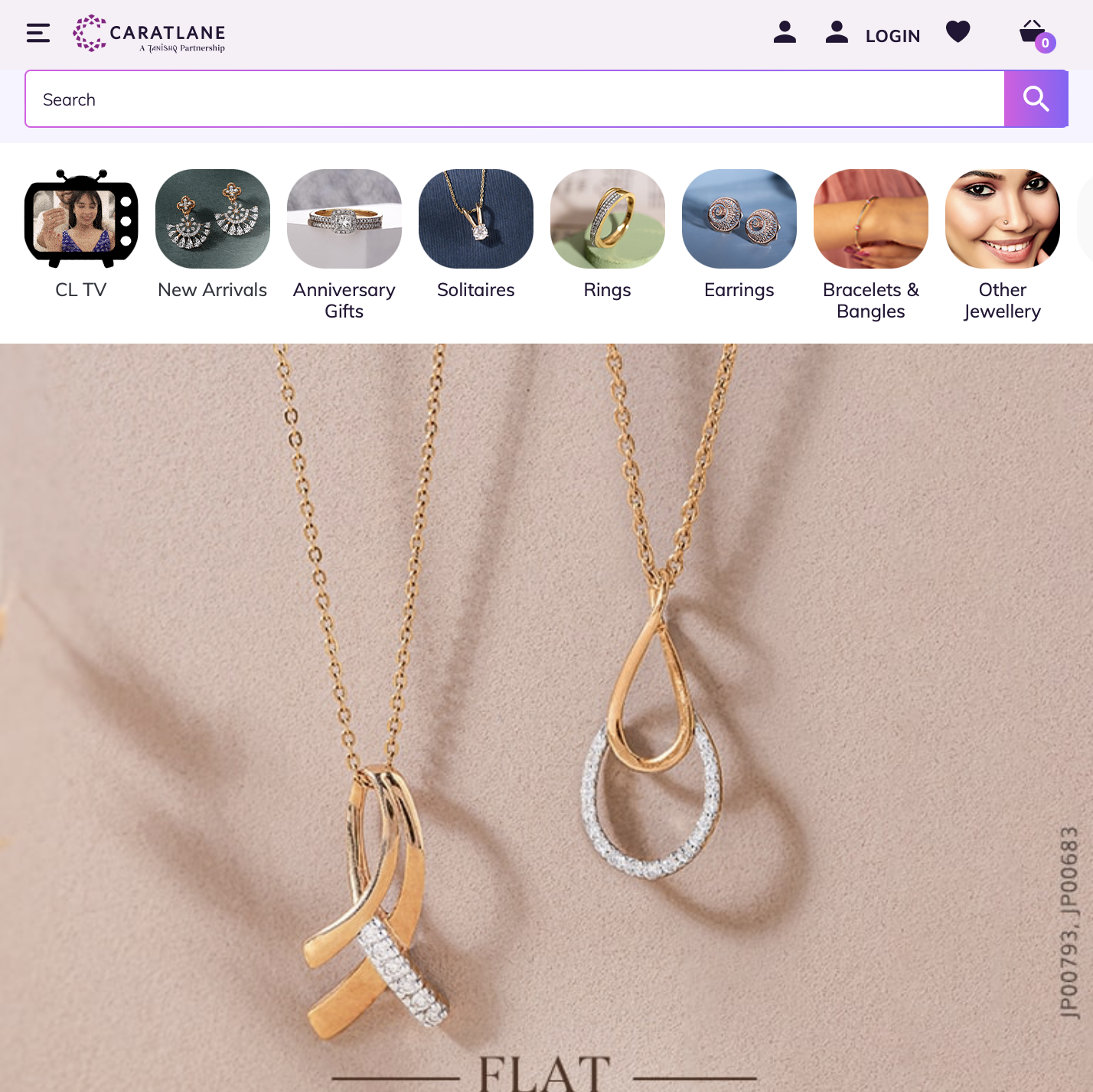 Caratline is an Indian online Jewellery retailer that offers a host of Jewellery like pendants, bracelets, earrings, diamonds, necklaces and more, They also provide customized jewellery that remains always in demand. It was founded in 2008 by Mithun Sacheti, Avinish Anand, Gurukeerthi Gurunathan and Srinivasa Gopalan and has raised about $58M in funding over four rounds.
30. Chaayos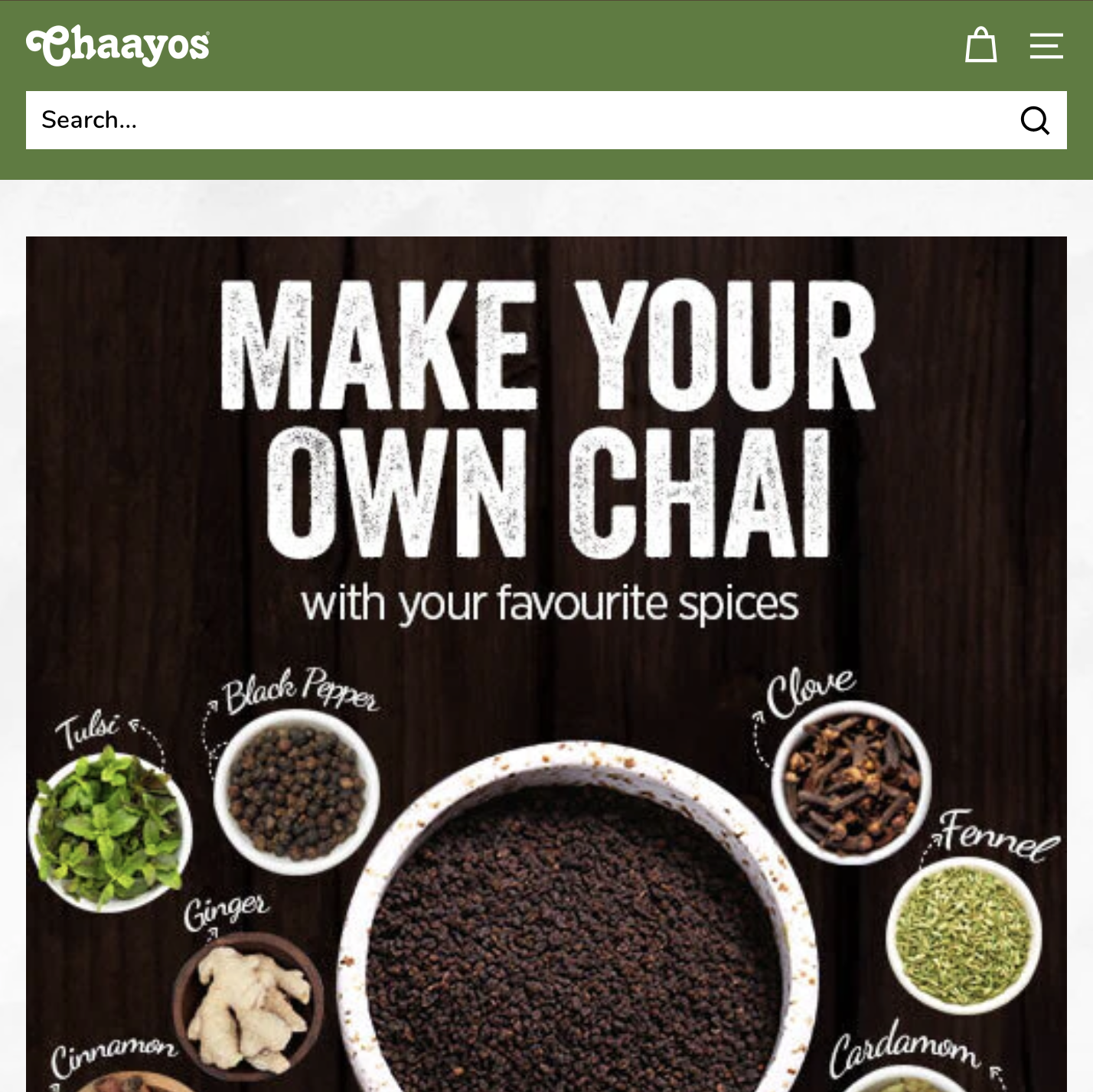 Chaayos is an Indian tea cafe chain that provides a wide range of traditional tea blends and snacks with modern food items. The brand came into existence in 2012 and become quite popular among tea lovers in India. Chaayos offers different types of tea like Kulhad Chai, Aam Papad chai etc along with packed food products for the perfect blend.
Also Read: Custom Coffee Mugs – 10 Reason To Customise Coffee Mugs for Yourself
31. Chai Point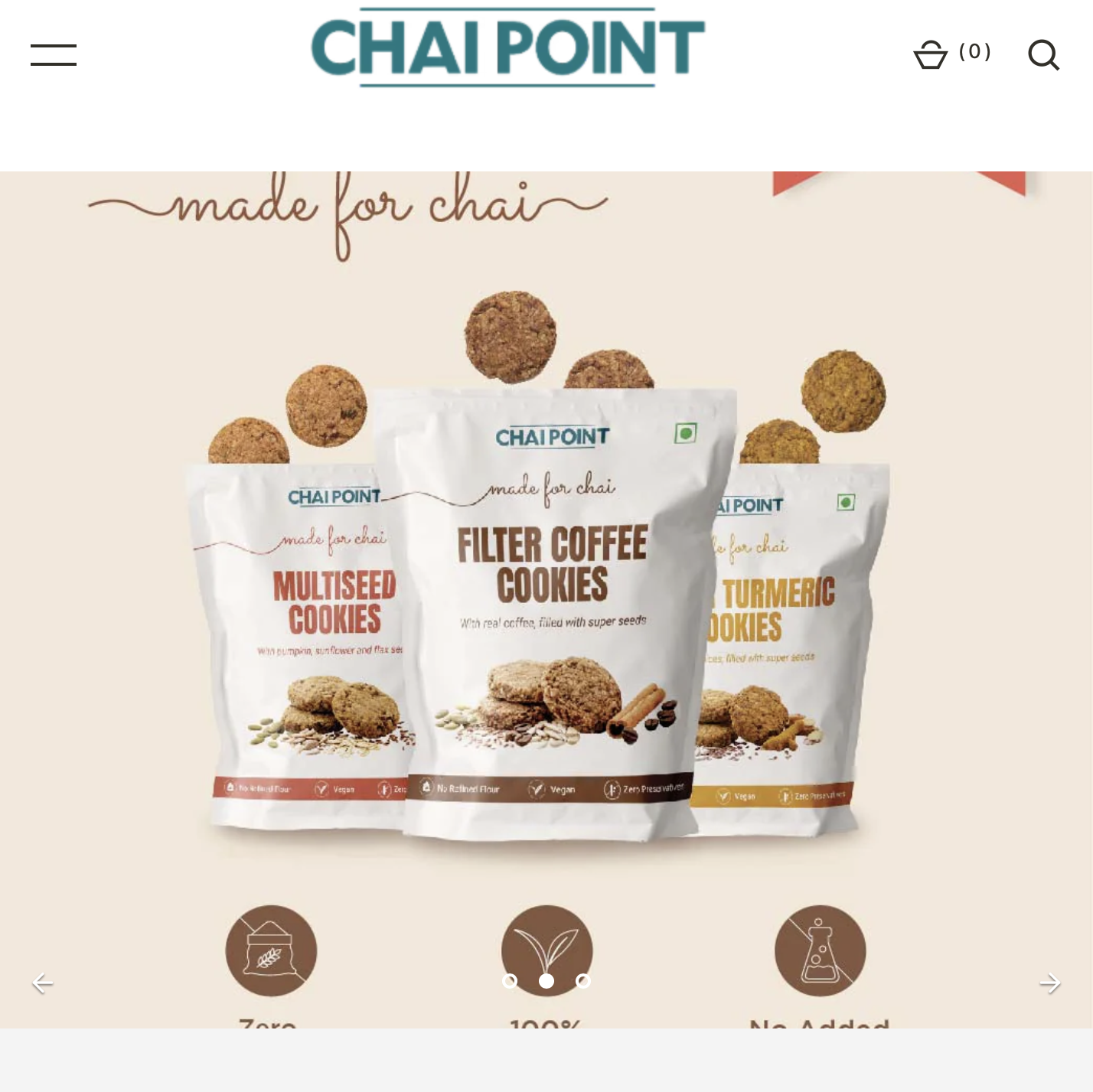 Chai Point is an Indian d2c brand which deals as a tea company and specializes in different types of tea-related beverages. Chai Point was set up by Amuleek Singh Bijral and Tarun Khanna in 2010. Chai Point has over 30Lakh customer base with an experience of more than 10 years in this industry which makes them experts.
32. Clovia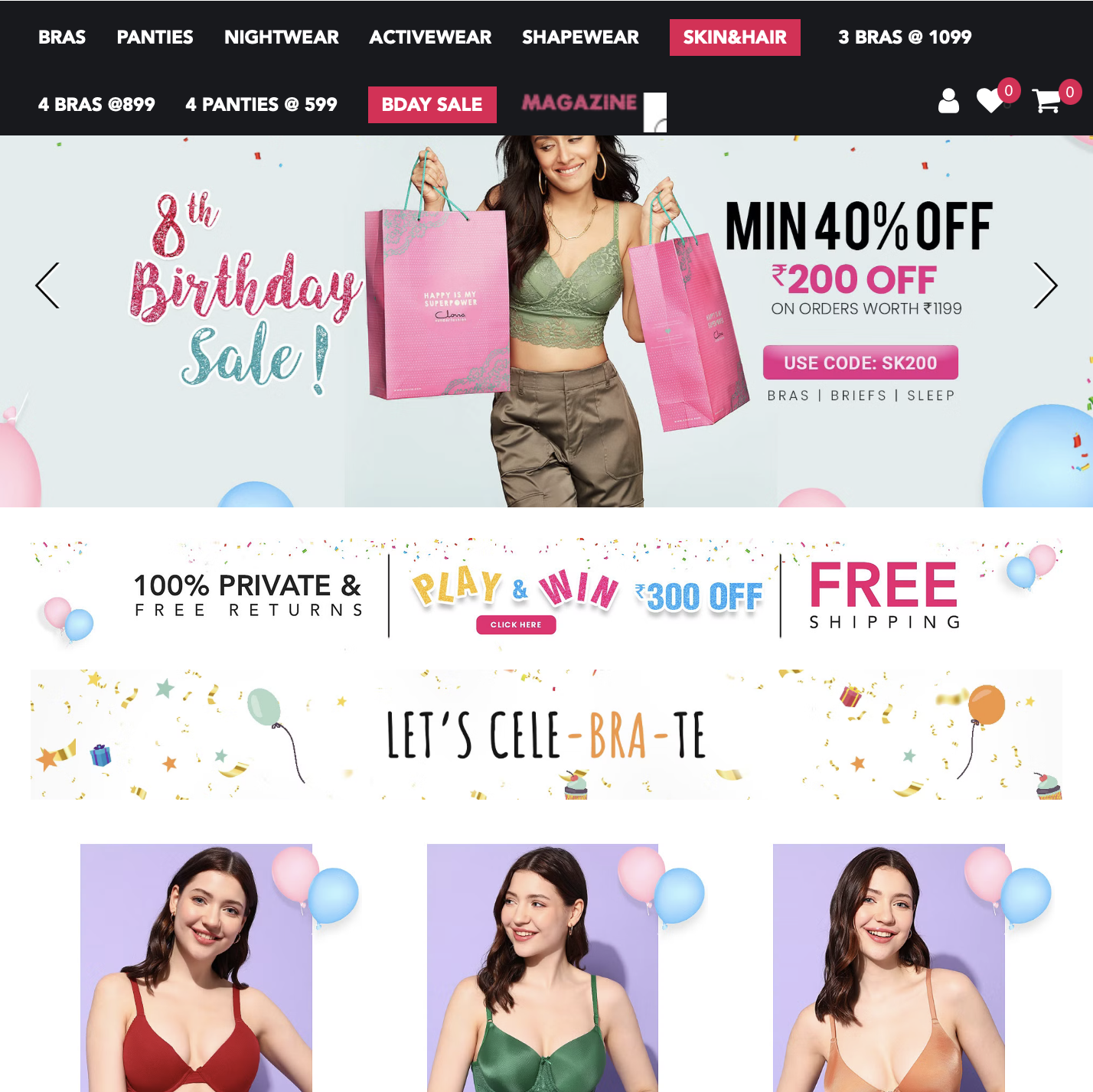 Clovia is a popular Indian D2c brand that deals with women's intimate wear. Clovia was founded in 2013 by Pankaj Vermani, Neha Kant and Suman Chowdhury. Clovia mainly focuses on providing affordable solutions for women's innerwear and personal care needs without compromising on quality. It sells different types of products like nightwear, briefs, activewear, shapewear, innerwear etc. Currently, Clovia has more than 30Lakh customers and has raised about $24M from investors.
33. Chumbak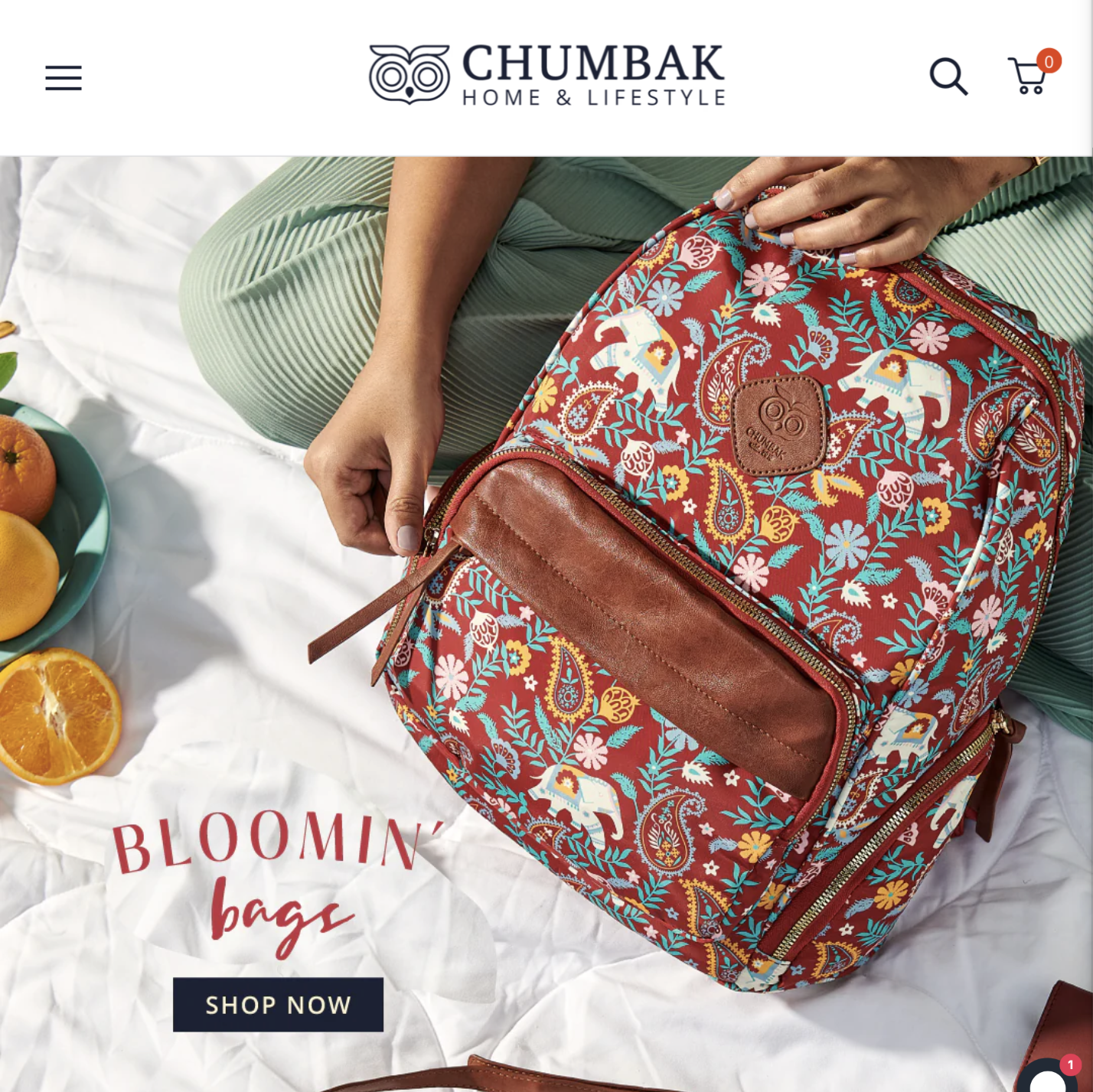 Chumbak is a popular Indian lifestyle brand that focuses on fashion and home products. The products are mainly inspired by the idea of designing collectables and souvenirs. It was founded by Shubhra Chadha and Vivek Prabhakar in 2010 and not has over 70 offline stores all over India along with a popular online customer base.
Also Read: 8 Steps to Design Your Custom Tote Bags Online in India
34. Dogsee Chew
Dogsee Chew creates all-natural dog treats that are good for them that are manufactured from Himalayan yak milk. The business is dedicated to offering healthy, high-quality dog chews devoid of any dangerous chemicals or additives. Dogsee Chew is made from yak milk that is sourced from the Himalayan region, where the yaks are allowed to graze on their natural grasslands without the use of antibiotics or growth hormones. The milk is further processed using conventional techniques to create chews that are tough and durable, ideal for entertaining dogs and fostering oral health. The firm has thus far raised a total of $13.9 million in investment.
35. Fablestreet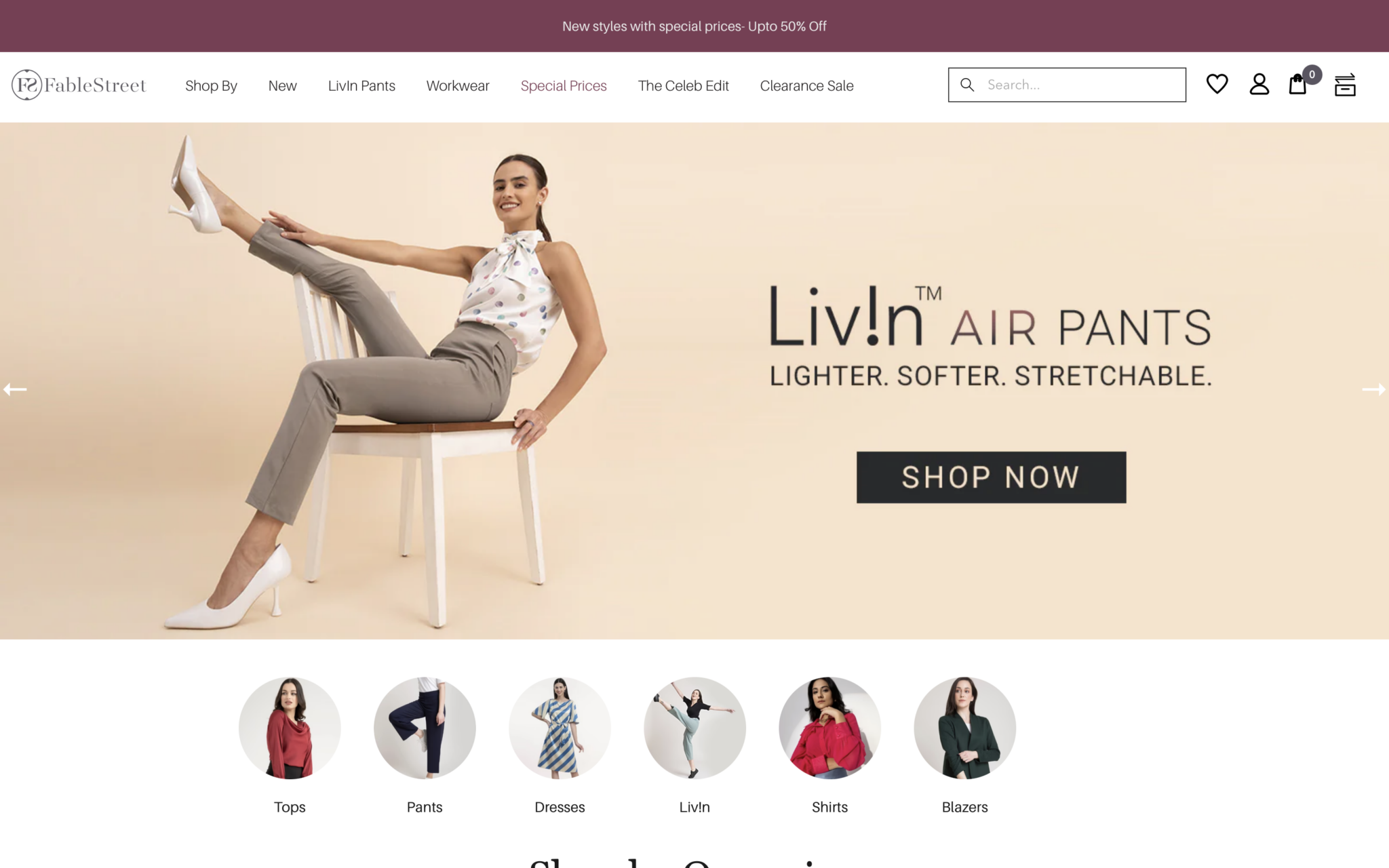 FableStreet, an Indian apparel company sells fashionable yet cosy clothing for women. Ayushi Gudwani launched the company in 2016 with the intention of developing a fashion brand that satisfies women's demands for fashionable yet comfortable workwear and everyday clothing. So far, Fablestreet has raised more than $3M and also has secured some undisclosed amount of seed funding.
36. Desi Farms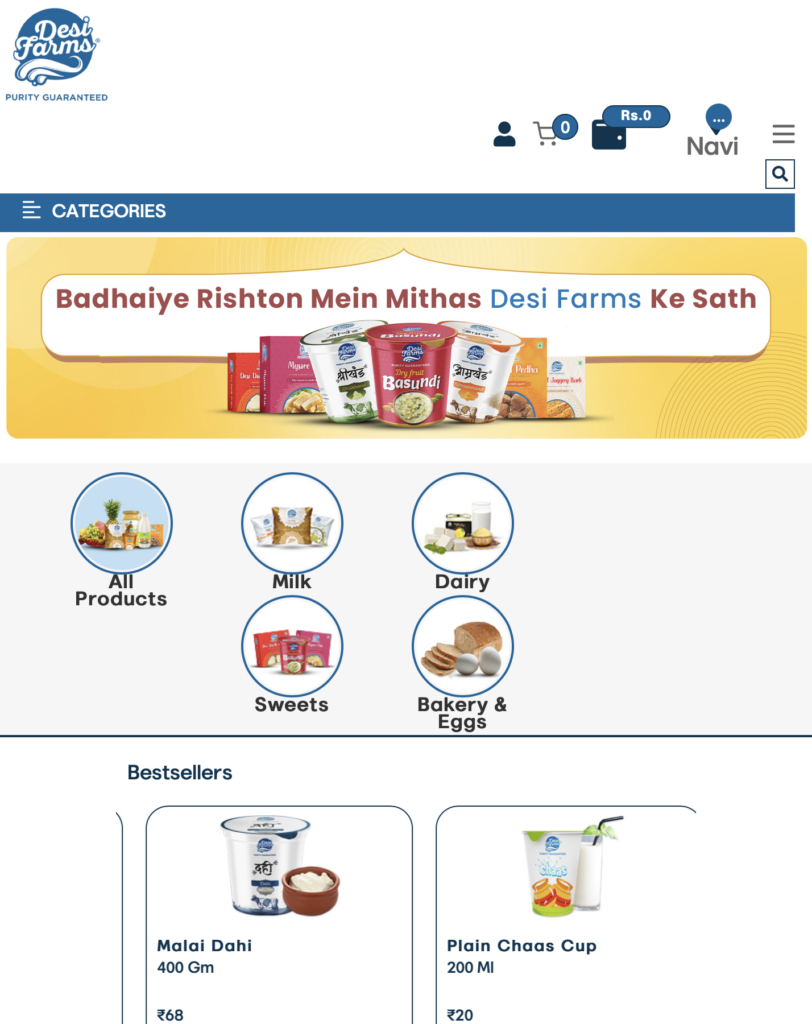 Desi Farms is an Indian firm that grows and sells organic fruits and vegetables. Small-scale farmers that employ traditional farming practises, like crop rotation and composting, to maintain the health and fertility of the land, are the source of Desi Farms' food. A variety of fruits and vegetables, such as tomatoes, lettuce, kale, carrots, and apples, are offered by the company. In addition, Desi Farms provides a variety of seasonal foods that are purchased directly from Indian farmers, including strawberries and mangoes.
Desi Farms was founded in 2015 by Abhinav Shah and so far they have set up more than 50 offline outlets and generated a revenue of INR 8.8 Cr.
37. Good Health Company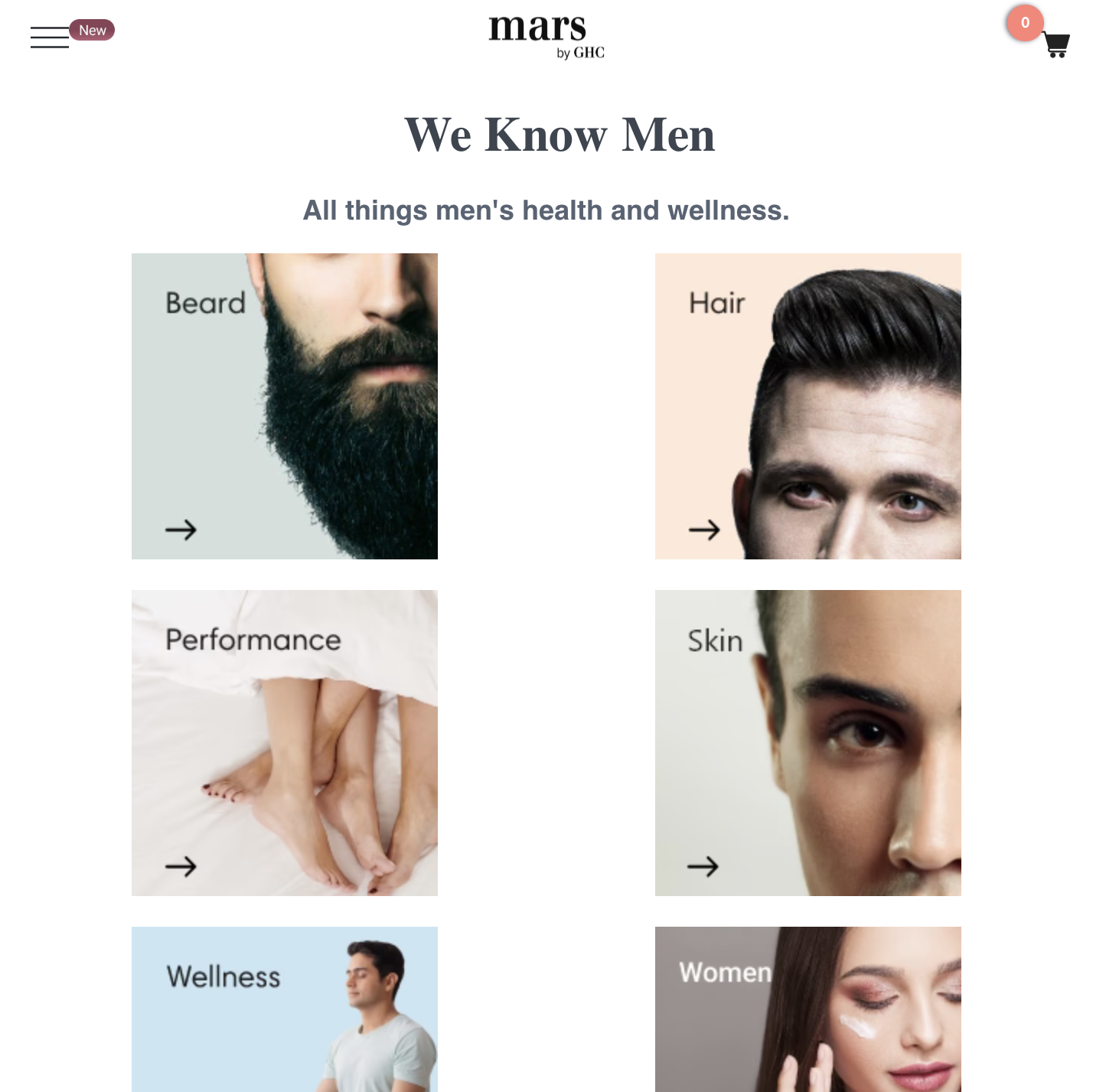 Good health company is a subsidiary of Rakhsha Health and was founded by Samarth Sindhi and Saurab Panda in 2021. They mainly focuss on men wellness and personal care products like hair oil, beard care kit, glowing skin kit etc. Till date, GHC have raised over $20M and focusing on expanding their business all over the globe.
38. Happilo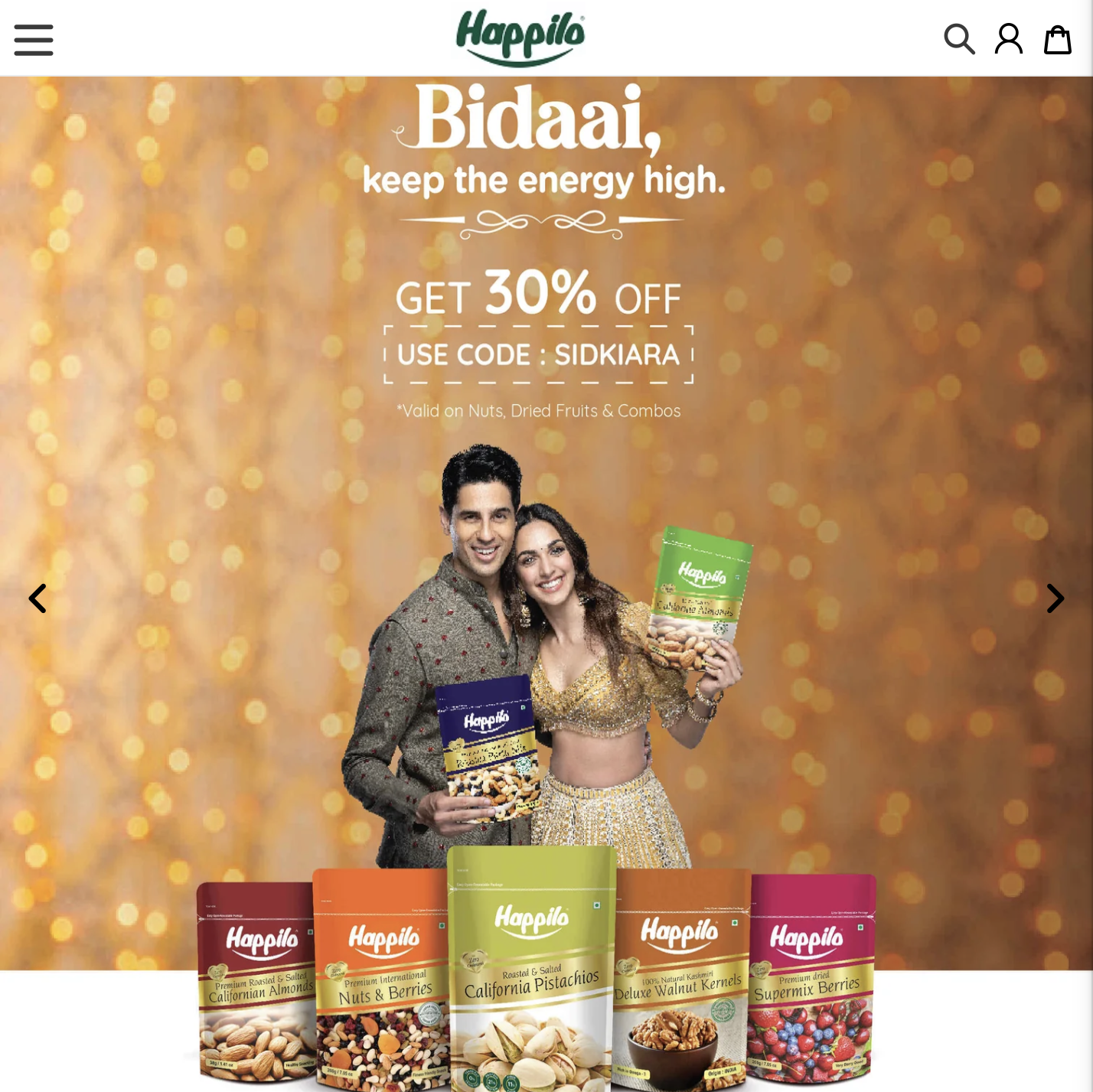 Happilo is an Indian company that sells a variety of premium nuts, dried fruits, and superfoods. Vikas Nahar established the company in 2017 with the intention of giving consumers access to high-quality, healthy food options. A variety of nuts, such as almonds, cashews, pistachios, and walnuts, as well as dried fruits, like apricots, dates, figs, and raisins, are available from Happilo. The company also sells a variety of superfoods, including quinoa, flaxseed, and chia seeds.
39. Innovist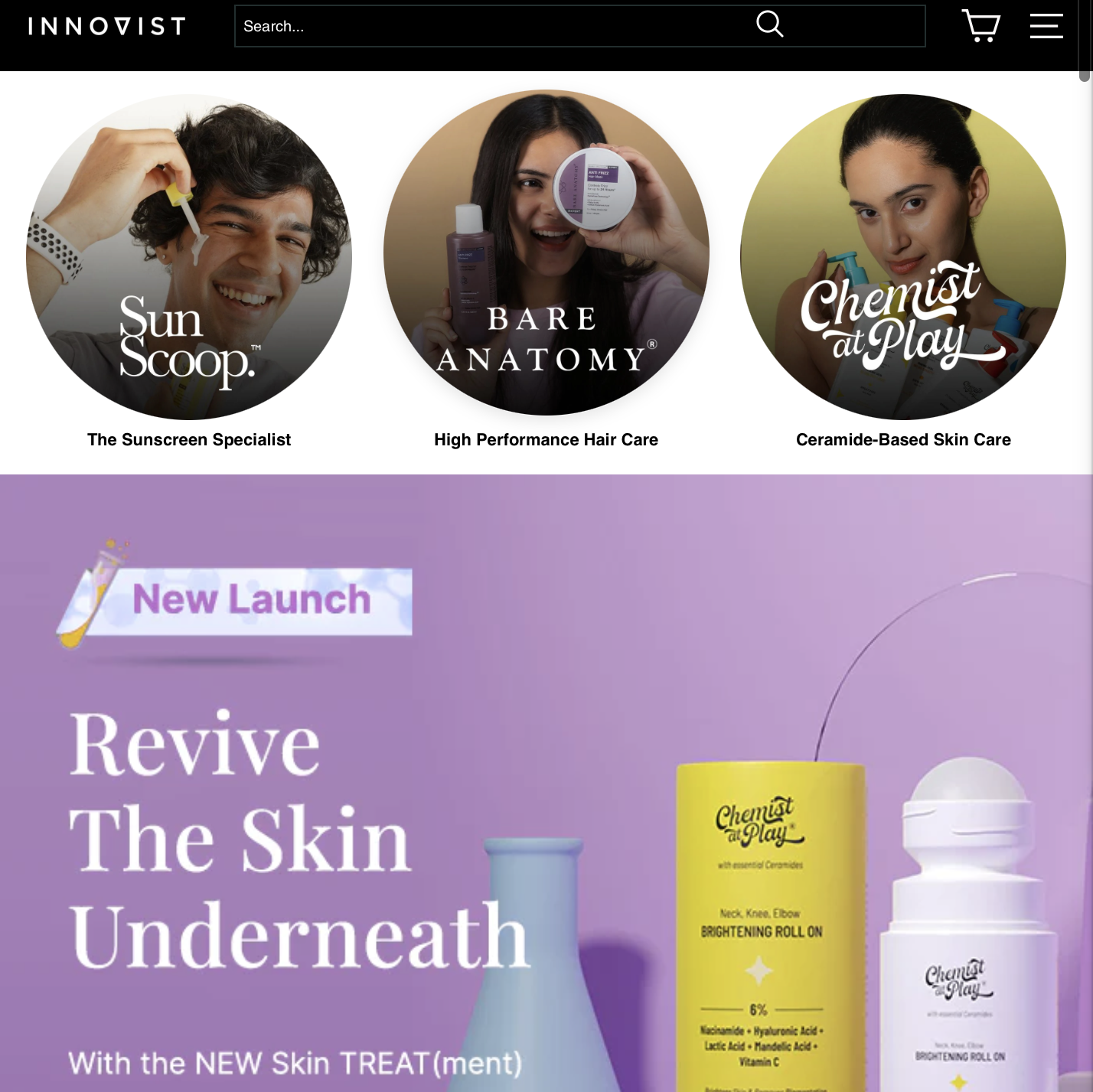 Innovist (Previously known as Onesto Labs) is a popular personal care brand that sells lifestyle and personal care products under three brands- Chemist at Play, Bare Anatomy, and SunScoop. Shampoos, conditioners, and hair tonics are among the goods that Bare Anatomy specialises in for hair care. Chemist at Play specialises on skin care items such body lotions, serums, and face washes13. SunScoop sells sun protection items such mineral sunscreens and after-sun lotions13.
Innovist was founded in 2018 by Rohit Chawla, Vimal Bhola, and Sifat Khurana and currently till date they have raised $3.5M in pre series funding.
40. mCaffeine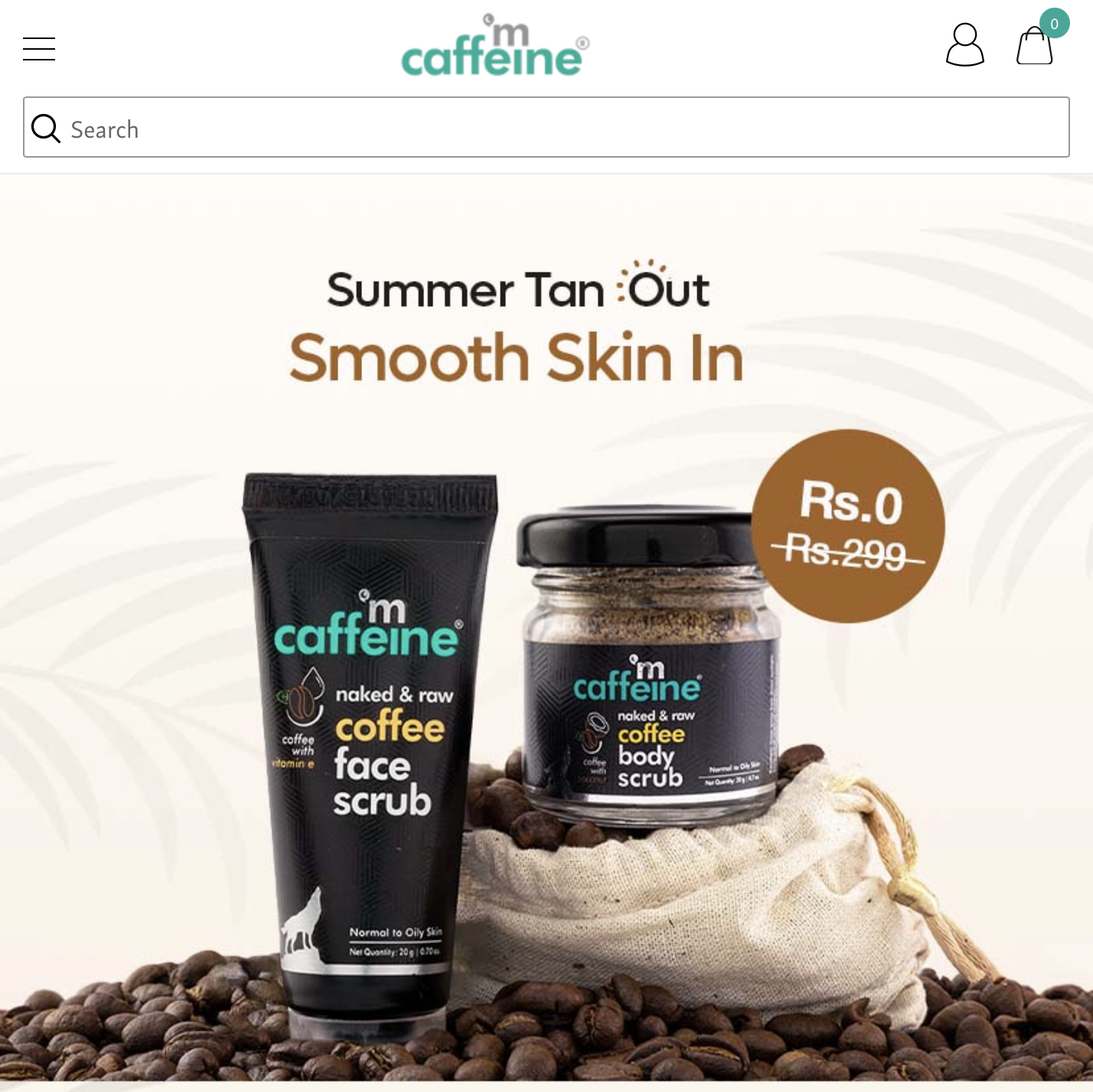 mCaffeine focuses on skincare and haircare items made with coffee. Tarun Sharma, Mohit Jain, Saurabh Singhal, Vikas Lachhwani and Vaishali Gupta launched the company in 2016 with the intention of offering customers high-quality, all-natural skincare products. Face washes, scrubs, masks, serums, shampoos, and conditioners are just a few of the skincare and haircare items available from mCaffeine, many of which contain coffee as a primary ingredient. The company uses natural, high-quality components and stays away from dangerous substances like mineral oil, sulphates, and parabens.
41. Minimalist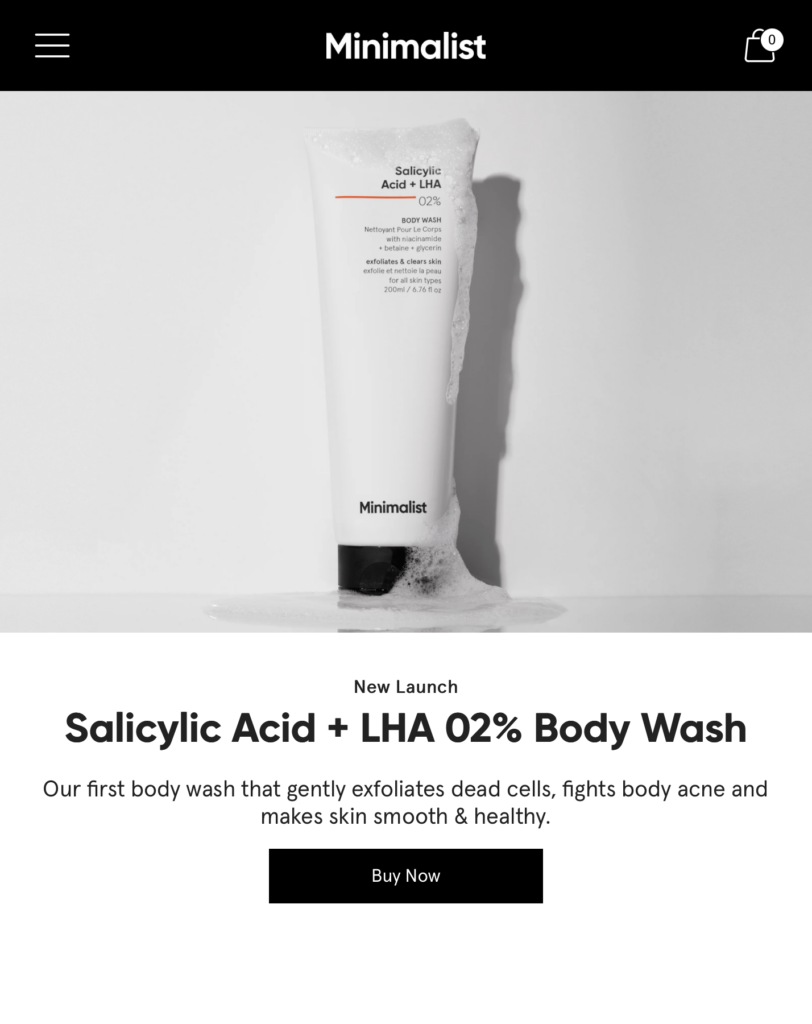 Minimalist is known for its clear-cut, straightforward skincare products. 2019 saw the launch of the company, which was created by Mohit Yadav and Rahul Yadav with the vision of offering skincare products that are safe, effective, and backed by science. A variety of skincare items, including serums, moisturisers, cleansers, toners, and exfoliators, can be found in the minimalist brand's product line. Moreover, Minimalist provides a selection of products that address particular skin issues like dry skin, ageing skin, and acne-prone skin.
42. Earth Rhythm
Earth Rhythm is a personal care company that sells a variety of organic and natural skincare items. The business, which has its headquarters in India, was established with the intention of offering sustainable, efficient, and safe skincare products. High-quality natural ingredients, such as plant extracts, essential oils, and herbal powders, are used in the formulation of Earth Rhythm products. Face serums, moisturisers, toners, body butters, and hair care items are all part of the brand's product line. Also, Earth Rhythm provides environmentally friendly packaging and employs sustainable manufacturing techniques. It was founded in 2020 by Harini Sivakumar and have raised $1.5M funding so far.
43. Nutriglow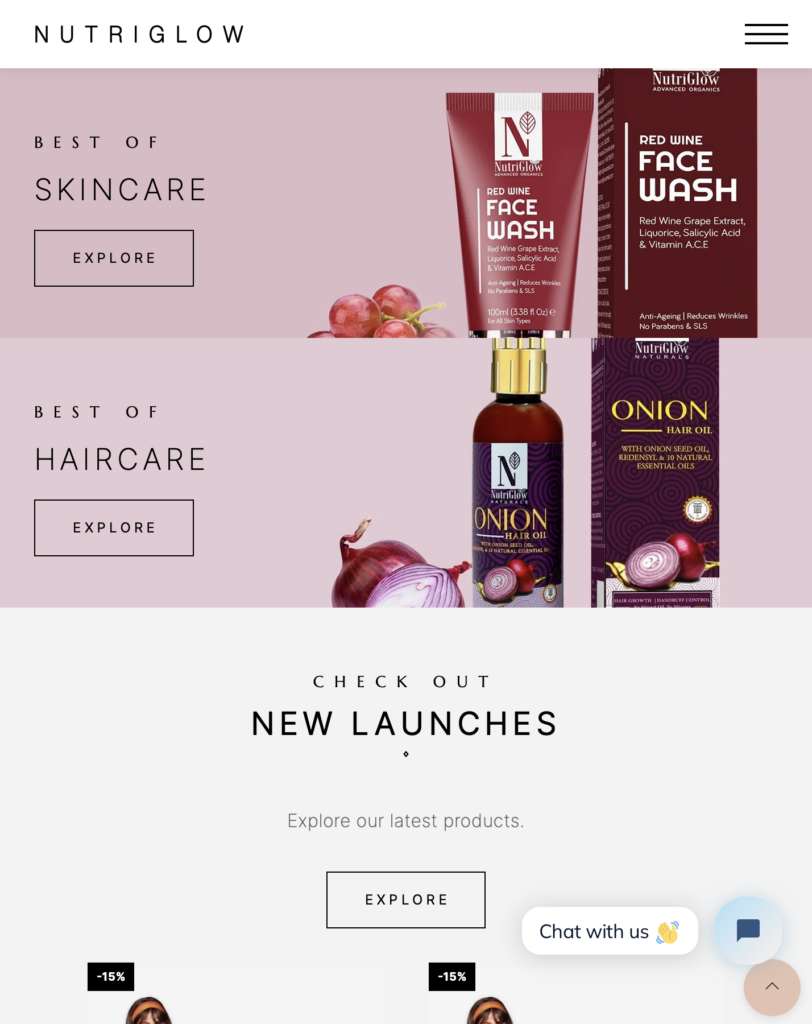 NutriGlow is a personal care brand from India that sells skincare, haircare, and beauty products. The company was established in 2013 with the intention of offering safe and efficient solutions for various skin and hair types. Many skincare items, including face washes, toners, moisturisers, serums, and masks, are available from NutriGlow. Along with cosmetics like lip balms, lipsticks, and kajal, the business also sells hair care items including shampoos, conditioners, and hair masks.
44. The Souled Store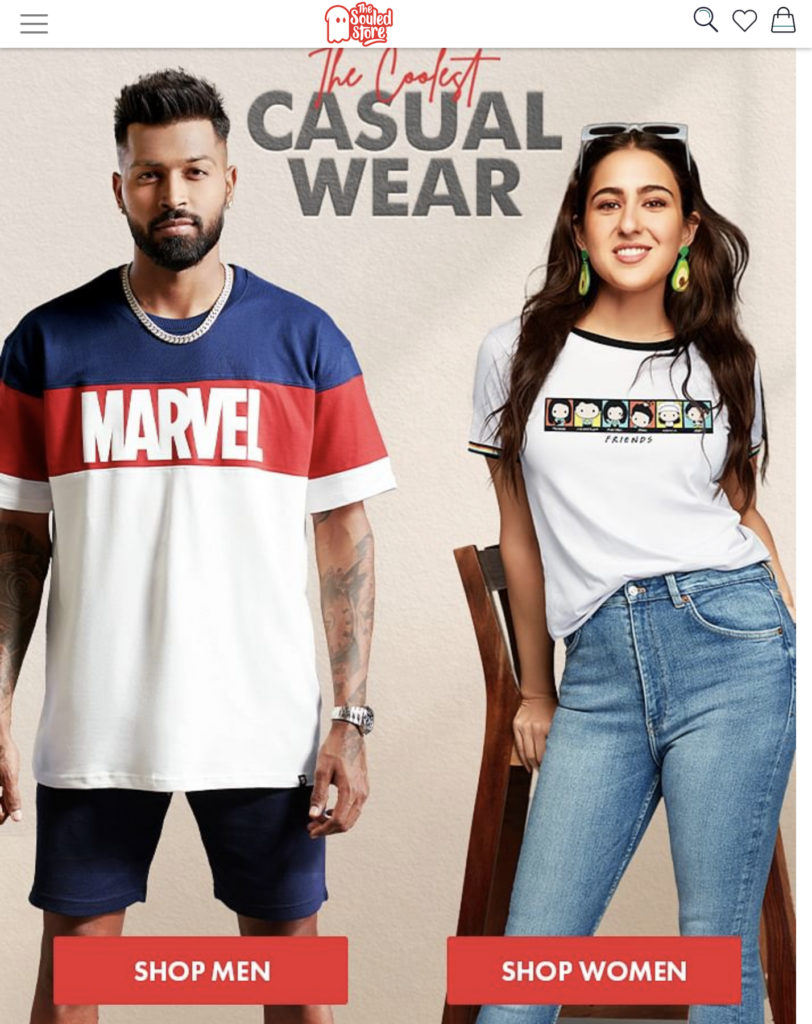 The Souled Store focuses on selling pop culture memorabilia. Aditya Sharma, Rohin Samtaney, and Vedang Patel launched the business in 2013 with the intention of giving pop culture aficionados a one-stop shop. The Souled Store offers a wide range of products, including t-shirts, hoodies, mobile covers, posters, and accessories with images from well-known motion pictures, television shows, comic books, and video games. In addition to other brands and licensors, the company works with Marvel, DC Comics, Star Wars, Friends, and The Big Bang Theory. So far, they have raised INR 75 Cr in funding.
Also Read: How To Start A Dropshipping Business in India in 3 Easy Steps
45. Voylla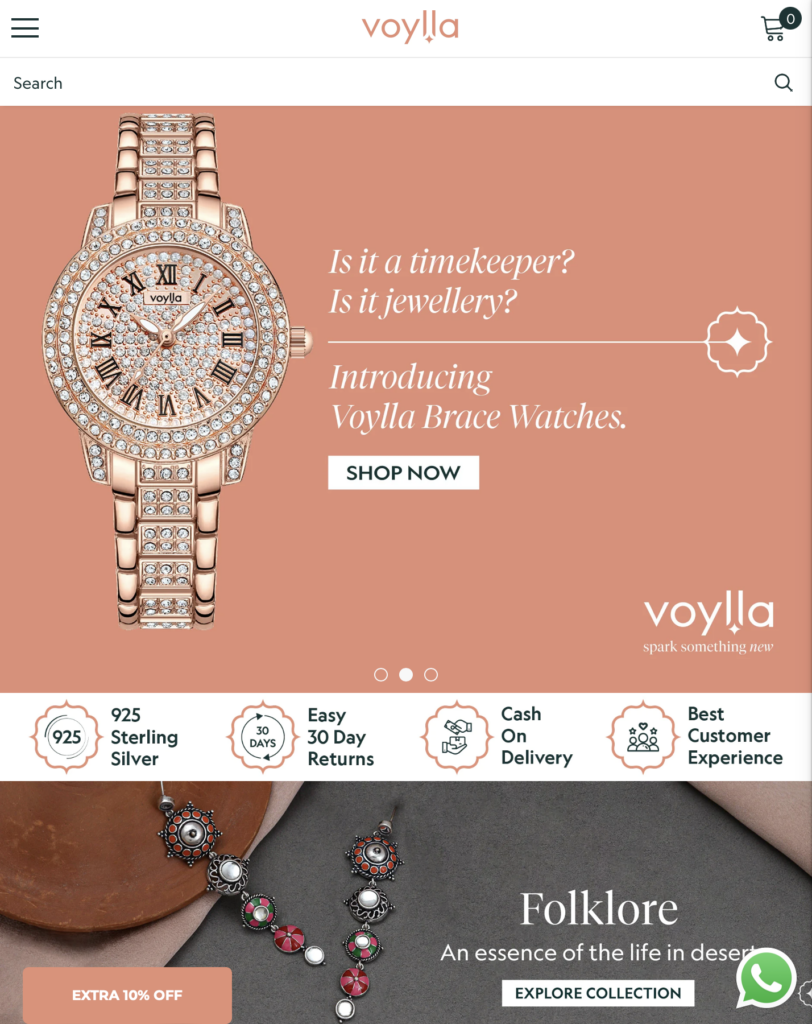 Voylla specialises in creating fashionable jewellery for both men and women. Vishwas and Jagriti Shringi established the company in 2012 with the vision of providing everyone with fashionable jewellery at an affordable price. Jewelry items from Voylla's product line include earrings, necklaces, bracelets, bangles, rings, and pendants manufactured from a variety of materials, including gold, silver, brass, and synthetic materials. Voylla also provides a variety of personalization possibilities, enabling clients to add their own artwork, names, or messages to their jewellery.
46. Wonderchef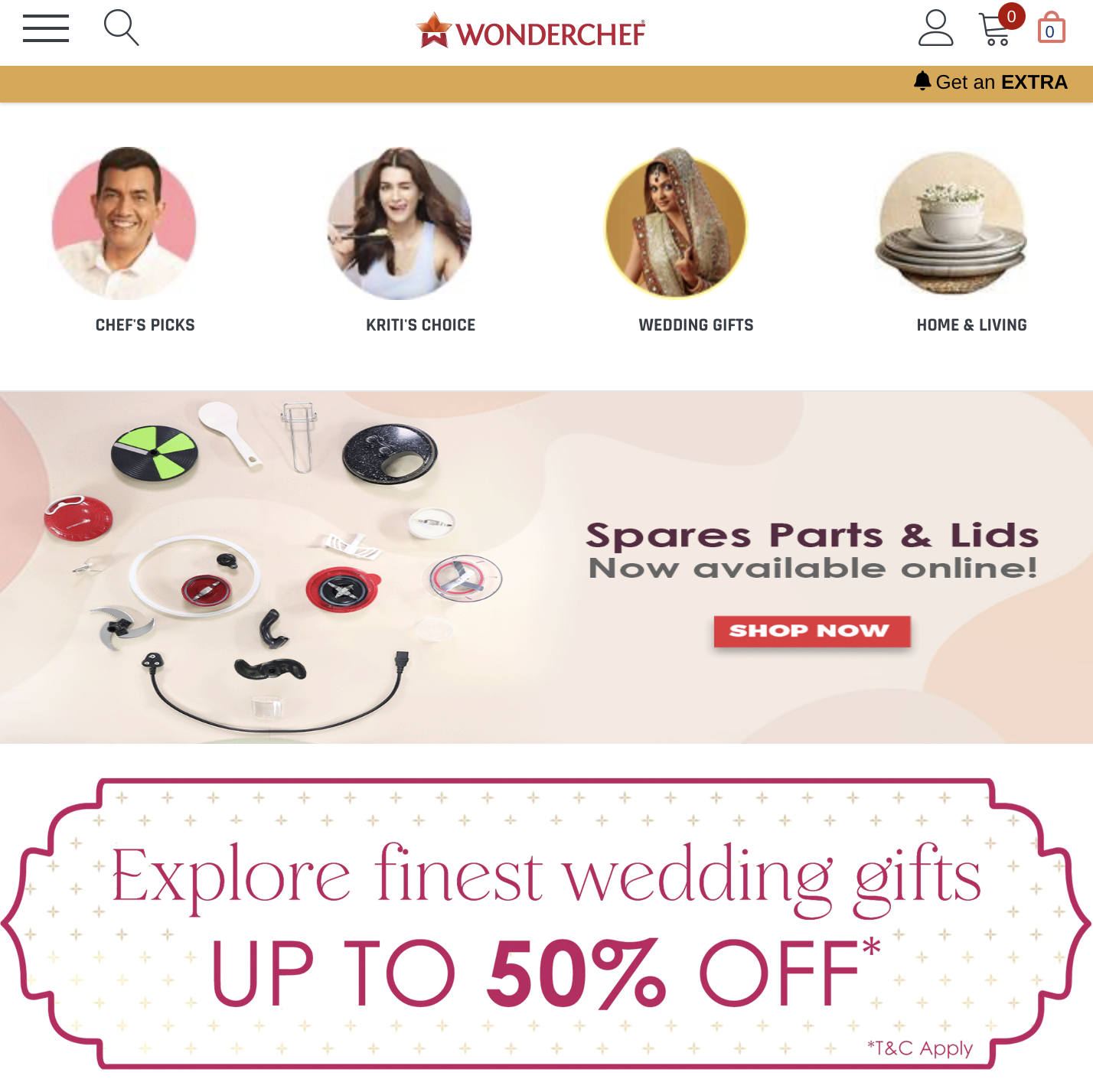 Sanjeev Kapoor, a well-known chef, and businessman Ravi Saxena developed the Wonderchef brand of cookware and utensils in 2009. A wide variety of kitchenware products, including cookware, bakeware, appliances, kitchen tools, and accessories, are available under this name.Wonderchef focuses on fusing design and functionality in its goods, which is one of its distinguishing characteristics. The brand's goods are created to be both utilitarian and aesthetically pleasing, giving the kitchen a touch of style. The company caters to all likes and preferences by offering a variety of modern and traditional styles which makes it one of the most successful d2c brands of this category.
47. Wooden Street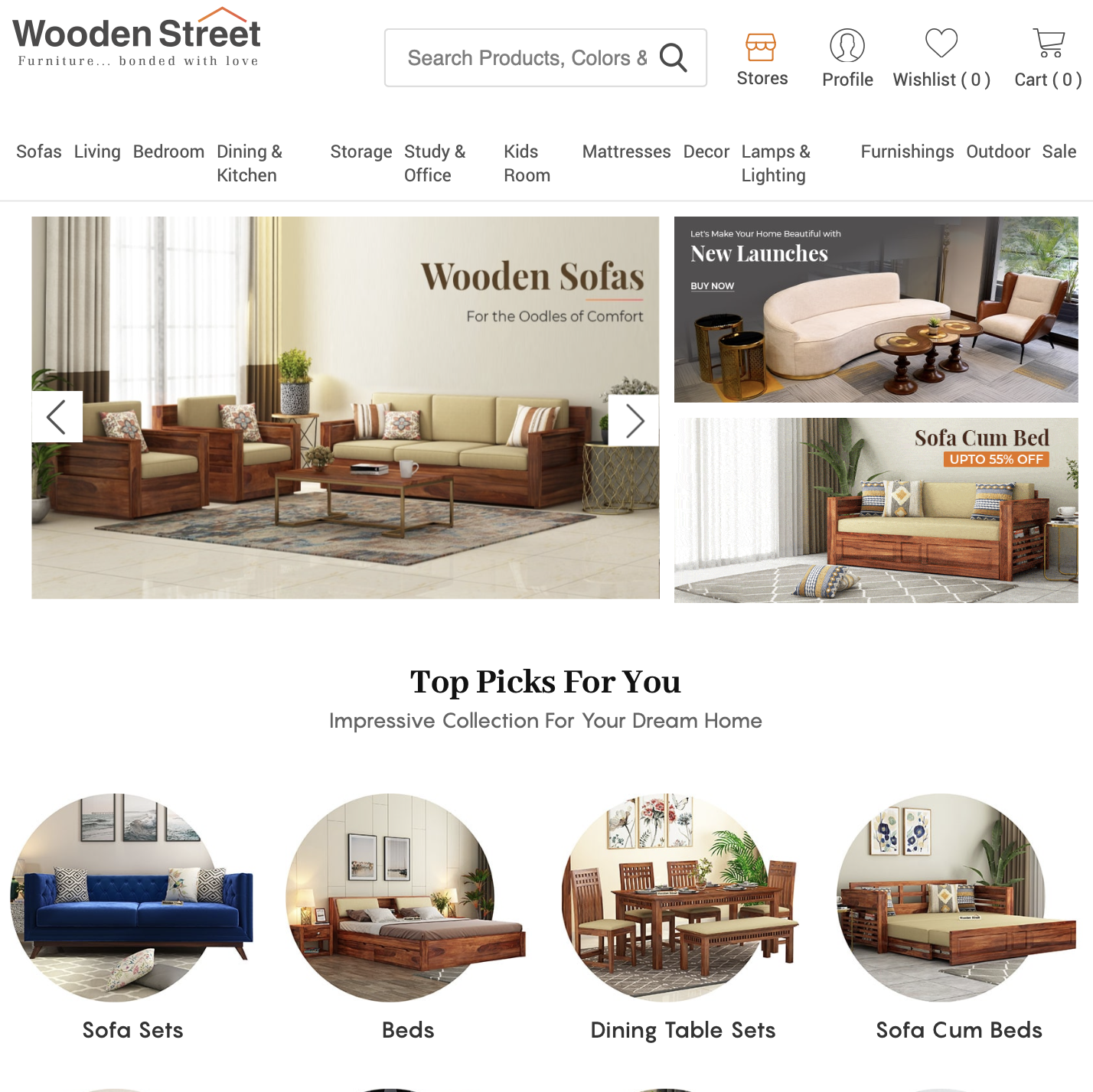 Wooden Street sells a variety of furniture items for households and businesses. The company was established in 2015 with the goal of giving customers all throughout India high-quality, individualised furniture goods. Lokendra Ranawat, Virendra Ranawat, and Dinesh Pratap Singh are the founders. Furniture products from Wooden Street's product line include sofas, beds, dining tables, chairs, closets, bookshelves, and study tables. These items are manufactured from a variety of materials, including solid wood, engineered wood, and metal. To accommodate various interests and preferences, the company offers a variety of designs, styles, and finishes.
48. Zivame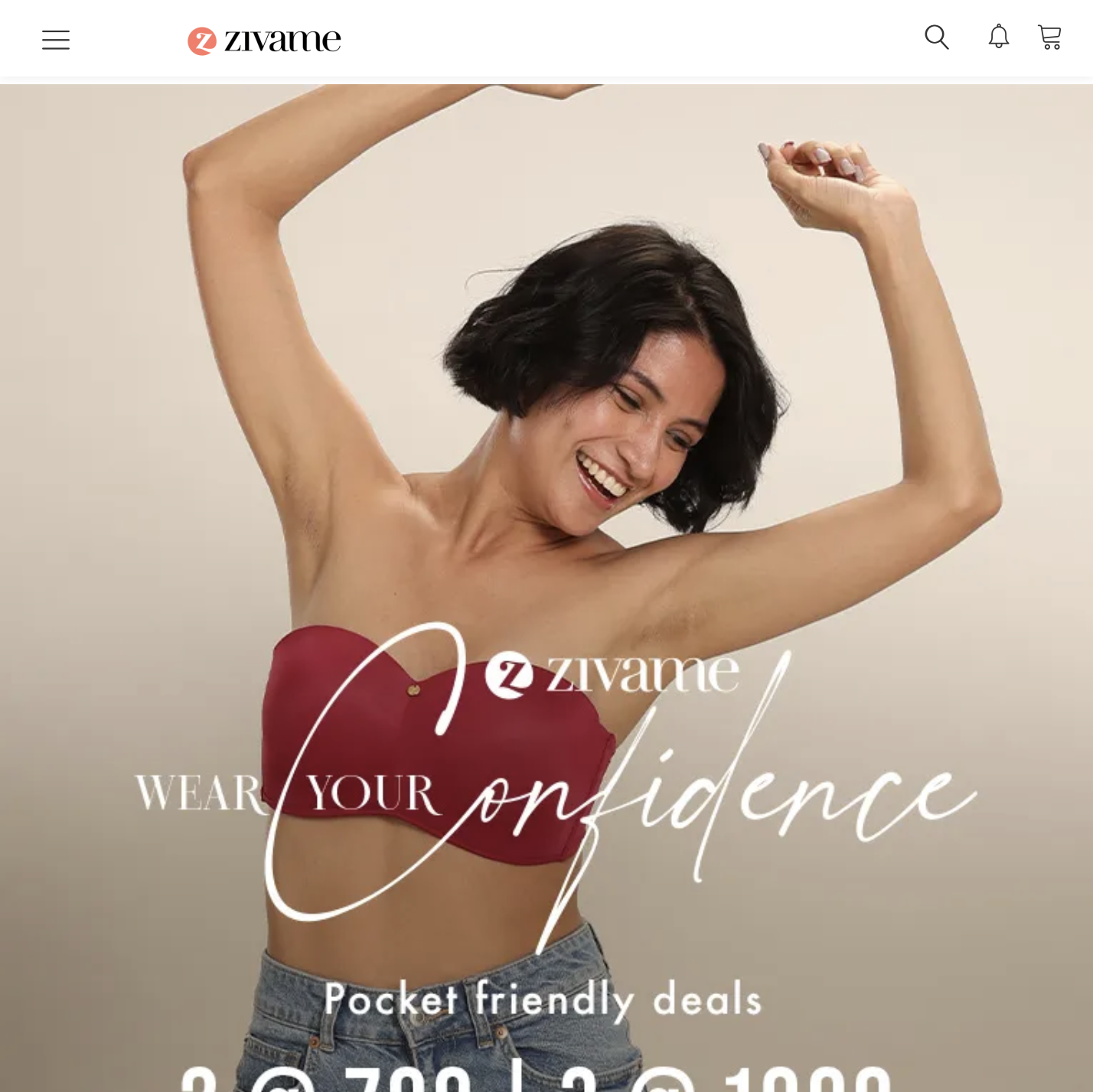 Zivame is an Indian lingerie and personal wear company. Richa Kar established the company in 2011 with the intention of giving ladies a relaxing and convenient lingerie and intimate apparel purchasing experience. In order to accommodate a range of sizes, shapes, and preferences, Zivame offers a variety of lingerie products, including bras, shapewear, nightwear, and fitness. The company offers a variety of patterns, looks, and materials, such as cotton, lace, and satin. With Zivame's "Fit Consultant" service, consumers can receive professional guidance on the ideal size and fit for their lingerie items. Also, Zivame provides a number of services like free shipping, simple returns, and discrete packing which makes the shopping experience convinient for customers.
49. Wellversed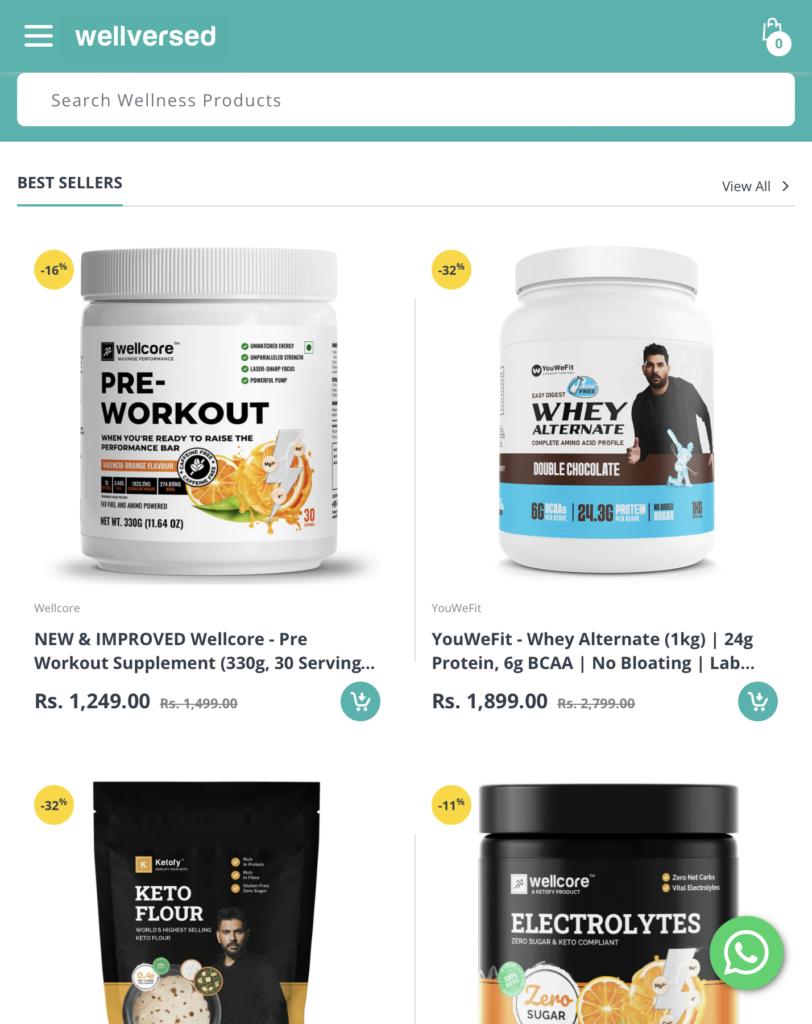 For those wishing to live a healthy lifestyle, Well Versed is an Indian health and wellness company that sells a variety of items. Aanan Khurma and Aditya Seth established the company in 2018 with the goal of offering high-quality, nourishing products that are practical and simple to include into daily life. The Wellversed product line consists of a wide range of items, including low-carb and keto-friendly foods, superfoods, health supplements, and personal care items, to accommodate various dietary needs and health objectives. The company sells a variety of goods that are free of artificial preservatives, colours, or tastes and are manufactured from high-quality ingredients.
50. Vahdam Teas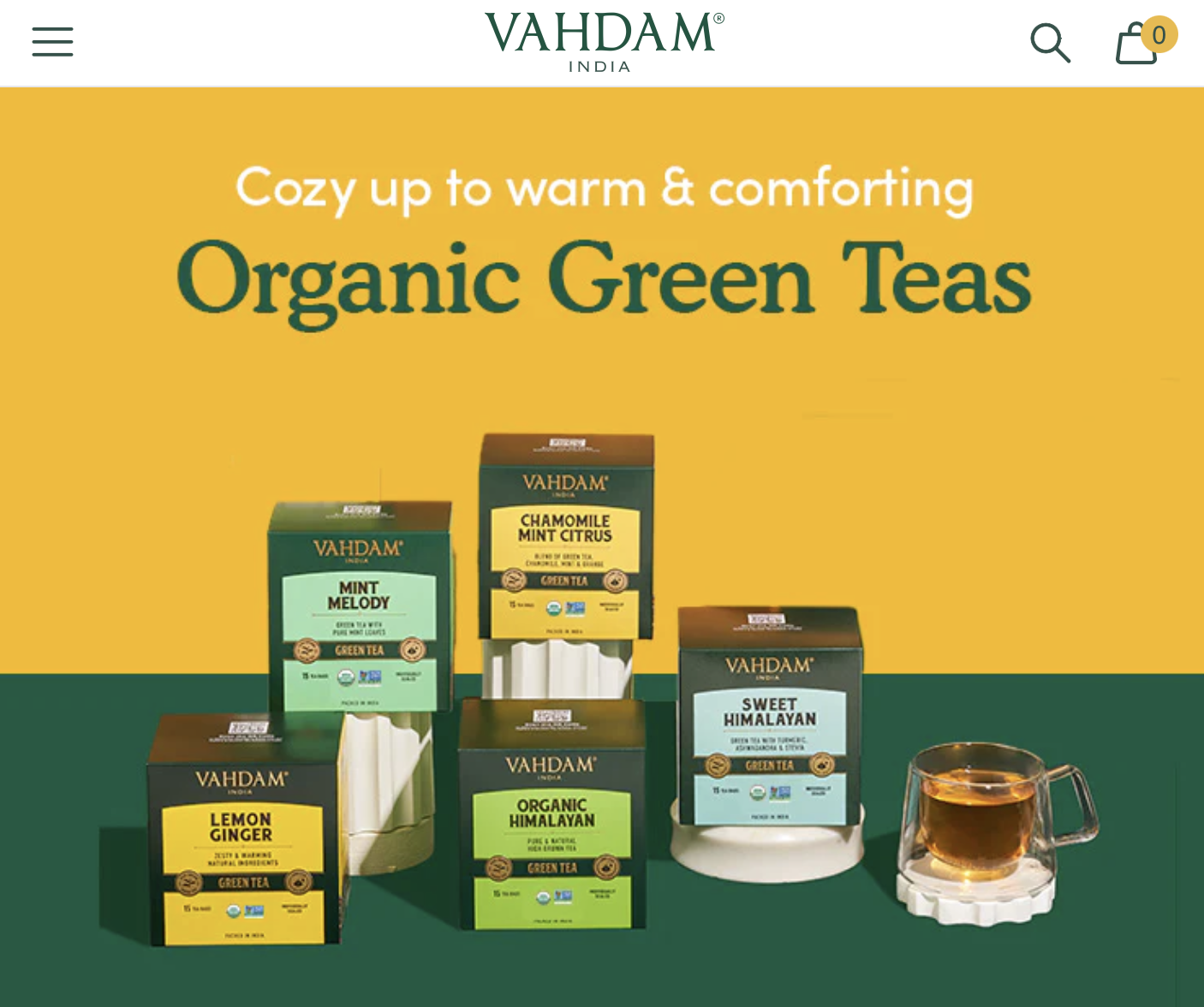 Vahdam Teas is an Indian tea company that specialises in single-origin teas of exceptional quality. In order to give customers access to fresh, genuine teas that are sourced directly from Indian tea gardens, Bala Sarda launched the company in 2015. In addition to a variety of teas, such as herbal tea, white tea, oolong tea, black tea, and green tea, Vahdam Teas also sells tea blends and tea utensils. The finest tea gardens in India, including Darjeeling, Assam, and the Nilgiris, provide the brand's teas. Moreover, Vahdam Teas provides a variety of fair-trade and organic teas to promote ethical and sustainable tea production.
FAQs
Why are D2C brands gaining popularity in India, and what are they?

Direct-to-consumer (D2C) brands are businesses that sell their goods to clients directly. Because of their distinctive items, open pricing, and individualised shopping experiences, they are growing in popularity in India.

What well-known D2C brands in India should consumers be on the lookout for in 2023?

In India, 2023, some well-known D2C brands to keep an eye out for are Mamaearth, boAt, Sleepy Owl, The Man Company, Furlenco, and many more.

What are the advantages of shopping at D2C companies?

Purchasing from D2C brands provides a number of advantages, including cheaper costs, quicker delivery, direct connection to customer support, and confidence that the goods being purchased are genuine and of excellent quality.

Can D2C brands compete in India with established brands?

Absolutely, D2C brands compete in India with well-known labels and retail behemoths by providing distinctive goods, cutting-edge marketing techniques, and a tailored consumer experience.

Are there any risks in purchasing from D2C brands?

Purchasing from D2C brands does come with some dangers, including the chance of getting fake goods, delayed or damaged shipping, and the possibility of fraud or scams. But, by conducting research and making purchases from trustworthy and well-known D2C brands, these risks can be reduced.
Conclusion
In conclusion, direct-to-consumer (D2C) brands have grown significantly in India over the past few years, and this trend is expected to continue in 2023. By providing top-notch, cutting-edge items directly to customers with an emphasis on convenience, affordability, and sustainability, these brands are upending conventional retail patterns.
The 50 D2C brands mentioned in this topic span a variety of markets, including apparel, food & drink, home furnishings, and health and wellness. Each brand has its own distinctive qualities and products, but they all aim to give clients a seamless and tailored shopping experience. It would be fascinating to witness how these brands innovate and develop as the D2C market develops, influencing the direction of Indian commerce in the process. We'd look to turn this blog into top 100 d2c brands in india soon.