Making your morning coffee habit a little more fun is possible with the help of unique and artistic custom coffee mugs. Each cup of coffee in these mugs is a memorable experience because they are one of a kind, personalized, and made to suit your preferences. Custom coffee mugs are the ideal choice whether you're searching for a present or a fun way to inject some personality into your daily coffee routine.
You may create custom coffee mugs that precisely reflect your style and personality by selecting from a selection of materials, colours, and printing options. Why therefore settle for a dull, generic coffee mug when you may have a personalized coffee mug that makes your daily routine more enjoyable?
Table of Contents
What are Custom Coffee Mugs?
Custom coffee mugs are a unique and imaginative way to up the fun factor of your daily coffee ritual. With customized mugs, you may create your cup and include a meaningful message, a quote or image or any other sticker items of your choice. The flexibility of designing gives you full control over how you want your mug to look.
At gatherings and celebrations, personalised coffee mugs make wonderful keepsakes to gift to staff members and clients. Custom coffee mugs can also be used as a warm birthday gift for loved ones, during the holiday season, or on special occasions like weddings and bachelorette parties.
Why go for custom coffee mugs instead of a regular one?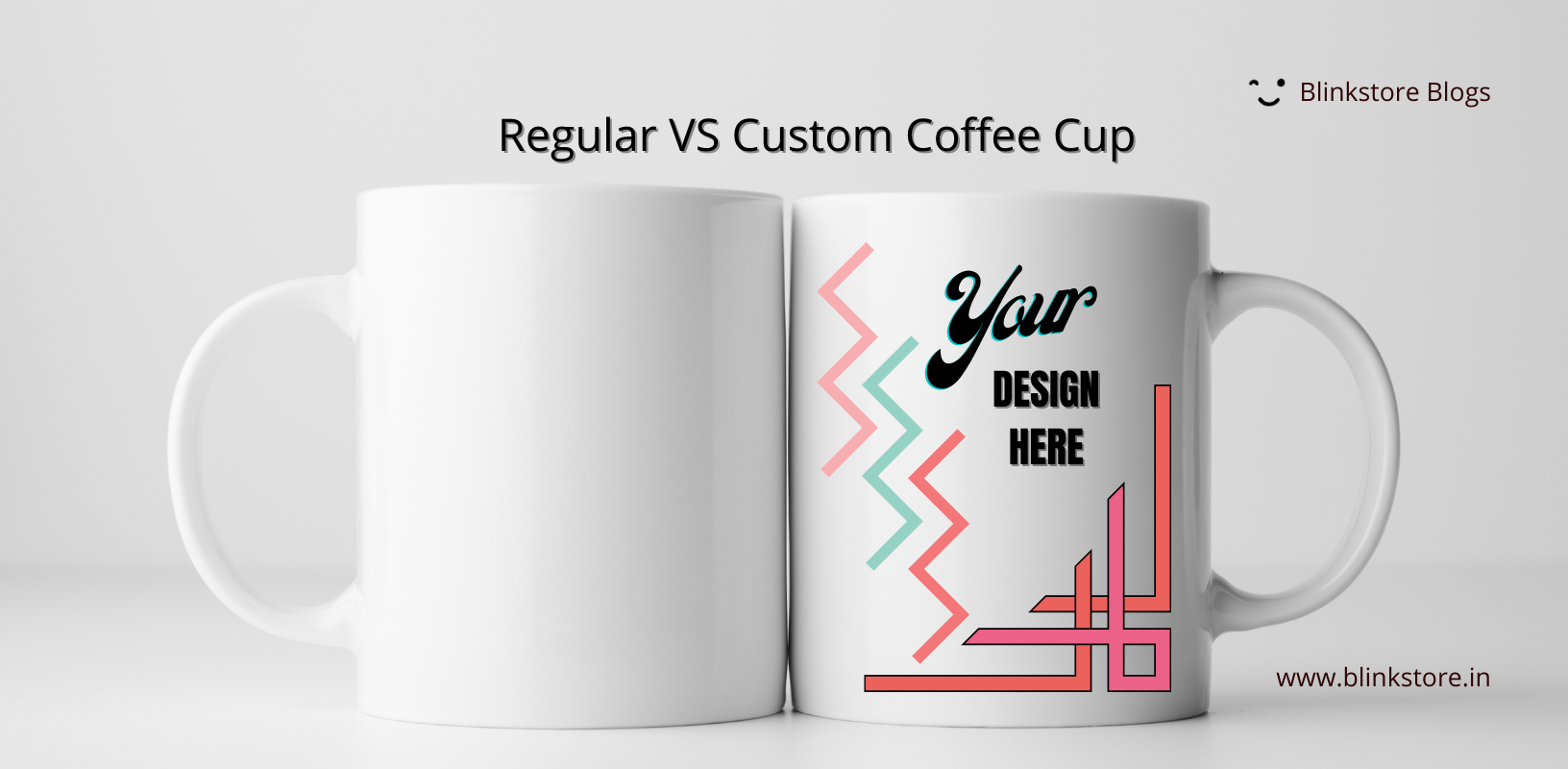 Everyone has at least one coffee cup, and if you drink coffee frequently, you might have several. Since the advent of personalised coffee cups, demand has not decreased. Although the graphics and sentiments on them may alter, they will always be in style. Here are several justifications why people prefer personalised coffee cups to standard ones:
Personalization
Custom coffee mugs allow for personalization and individuality, which means that each cup may be created and customised to the owner's particular preferences and requirements. To genuinely make the mug distinctive and interesting, this may involve adding graphics, writing, or designs.
Gift Option
Custom coffee mugs make wonderful gifts since they provide a unique and meaningful opportunity to express your affection. Custom coffee mugs make thoughtful and useful gifts for any occasion, whether it's a birthday, holiday, or special day.
Memorable
Custom coffee mugs are a memorable purchase since they act as keepsakes and reminders of important occasions. Custom coffee mugs are a fantastic way to remember a moment or event, whether they include a specific design or message.
Durability
Custom coffee mugs are frequently made of premium materials like metal or ceramic, which makes them more robust and long-lasting than standard cups. This implies that your personalised coffee cup will be durable enough to withstand regular use and cheer up your morning routine for years to come.
Eco-Friendly
Many personalised coffee mugs are made of sustainable materials, making them a perfect option for those who care about the environment. Reusable personalised coffee cups lessen the need for disposable coffee cups, which contributes to waste reduction.
Unique Design
The design possibilities for personalized coffee mugs are virtually limitless. You may build a personalized coffee mug that exactly reflects your style and personality, whether you choose a strong statement or a straightforward design.
Convenience
Custom coffee mugs can be created to order, giving you the freedom to select the style, fabric, and dimensions that are ideal for your requirements. Additionally, this implies that your custom coffee mug can be delivered right to your door, saving you time and bother.
Cost-Effective
Over the long haul, ordering personalized coffee mugs may be less expensive than buying several standard cups. You may have a sturdy, long-lasting item that won't need to be changed often with a personalized coffee cup.
Better Daily Routine
A personalized coffee mug can improve your morning routine and add a dash of unique flair. Custom coffee cups let you show off your own style and make your daily ritual more enjoyable, whether you want a strong statement or a straightforward design.
Promotional Use
Custom coffee mugs can be utilized as promotional items for businesses as they provide a chance for improved awareness and brand exposure. Businesses may promote their brand and reach a larger audience by having a personalized coffee cup printed with their logo or message.
How to choose the perfect Coffee mug for you?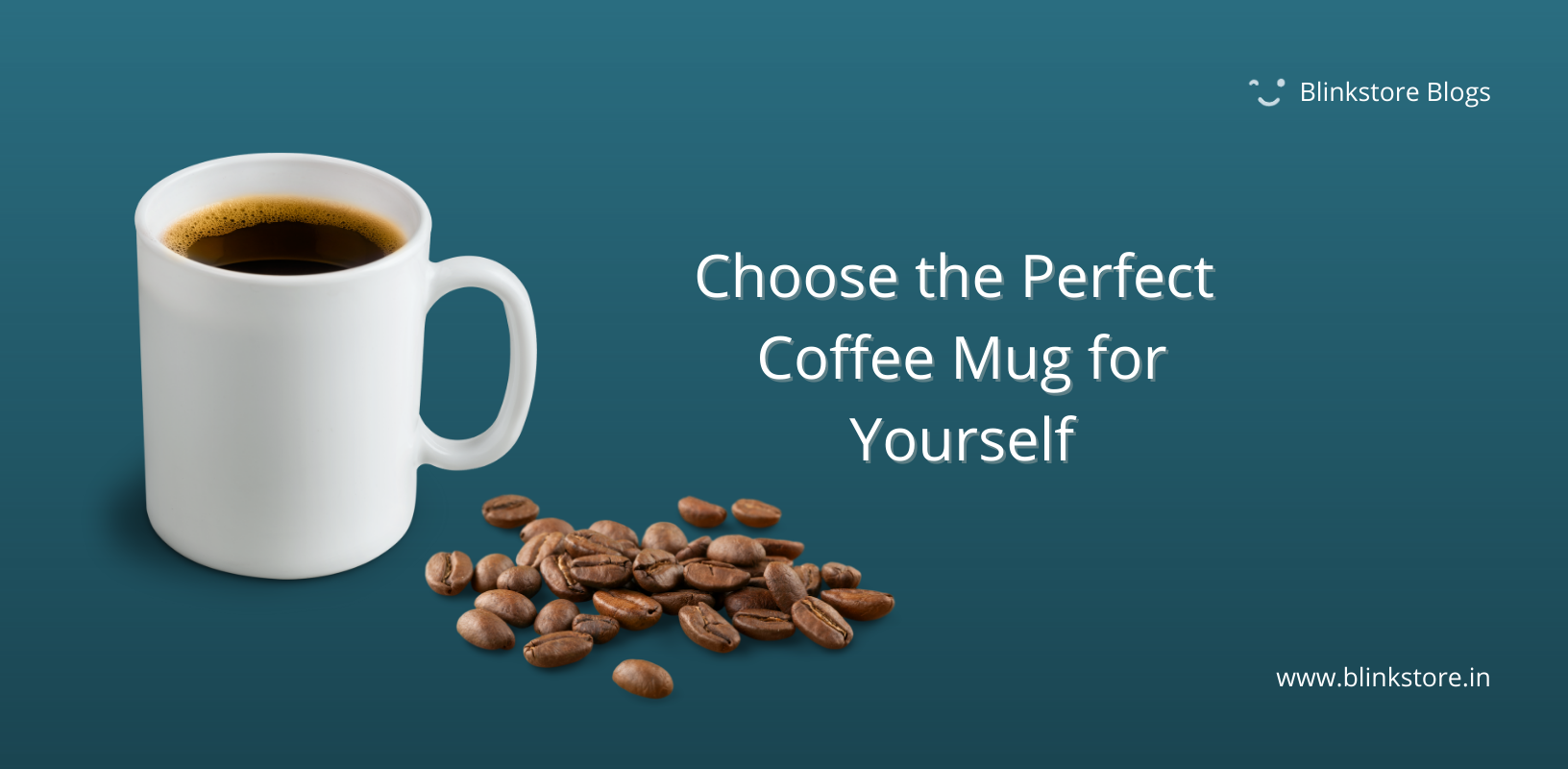 Now that you know why custom coffee mugs are so popular, lets take a look at the process to choose the perfect coffee mug for yourself. Here are some things to consider:
Material
The mug's material must be taken into account because it has an impact on the mug's weight, durability, and ability to retain heat. Glass, plastic, stainless steel, and ceramic are common materials. Identify the material that best satisfies your demands and tastes.
Size
Think over the mug's dimensions because they will influence how much coffee it can hold. Choose a mug with a higher capacity if you like your coffee in larger cups.
Design
The mug's style and individuality can be seen in its design. If you have a favourite colour, pattern, or image, look for mugs with that design.
Insulation
Choose a mug with strong insulation qualities if you want your coffee to stay hot for an extended period of time. Mugs with two walls or those made of materials that retain heat well are examples of this.
Comfort
Take into account the mug's handle and lip as you want one that is pleasant to grip and sip from. Make sure the mug's lip is smooth and comfy to drink from, and that the handle is cosy and simple to hold.
Style
Take into account the mug's design, deciding if you want a traditional, minimalist style or a quirkier, more decorative design. The mug's design should complement your own preferences and sense of style.
Price
Because coffee cups come in a range of prices, take that into account. Remember that even if a more costly mug can have more features, it might not be the ideal option for you.
Also Read: 20 Corporate Holiday gift ideas for clients
How to design custom coffee mugs using Blinkstore?
customize your coffee mug To get the best high-quality custom coffee mugs online, you should visit Blinkstore. On Blinkstore, you can create and personalize almost 50+ products along with your own coffee mug designs. Here is a step-by-step tutorial for creating a personalized coffee cup with Blinkstore:
Open Blinkstore and login or signup using your email ID.
Select the sort of mug you want to design from the product catalogue.
Choose the mug's colour and size if you want to personalise it.
Using the online design tool provided by Blinkstore, add your design to the mug. You may add text, graphics, and photographs to your mug using this tool.
To see how your design will appear on the mug, preview it. Any necessary adjustments can be made now.
Add the mug to your cart and check it out once you are satisfied with your design.
Provide your shipping information and payment details, and place your order.
Your custom coffee mug will be printed and shipped to you.
Custom coffee mugs for corporates and influencers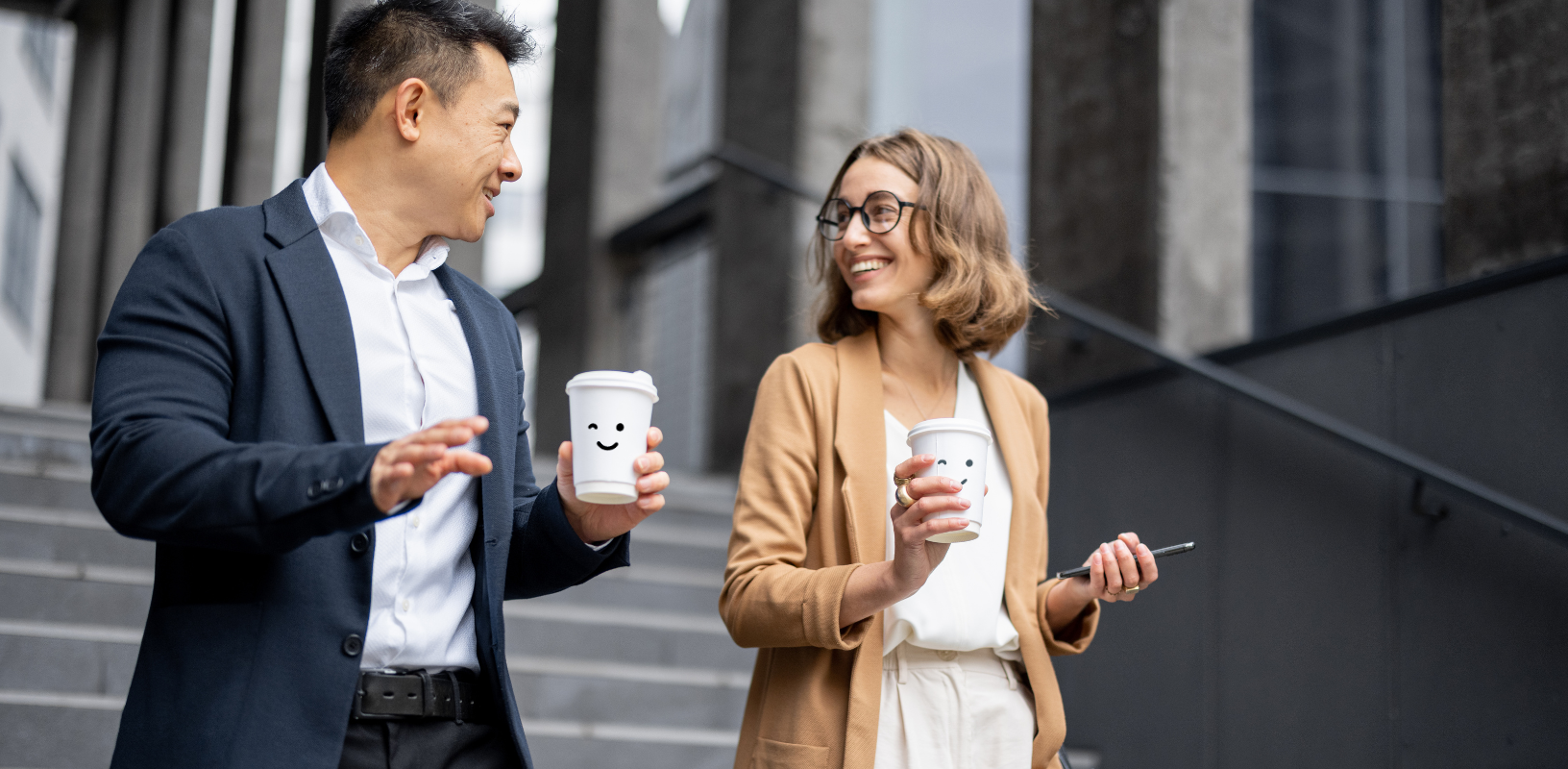 Custom coffee mugs can be a great option for corporates and influencers. It doesn't matter whether you want to use it as a corporate gift or promote your brand or sell it online to your viewers, custom coffee mugs will never disappoint you. Here are some of the reasons stating the importance of custom coffee mugs in businesses :
Stands out among the crowd
Compared to more conventional forms of advertising like flyers or brochures, custom coffee mugs are distinctive and individualized. They are therefore a potent means of attracting attention and making an impression.
Never Expires
Custom coffee cups are strong and long-lasting promotional items as opposed to transient ones like leaflets. As a result, they can be utilized frequently and offer sustained brand exposure.
Tons of space for creativity
Custom coffee mugs provide a sizable surface area for creativity, enabling countless design options. Brands and influencers can use this area to creatively and distinctively display their logo, motto, or other marketing message.
Regular Visibility
Because personalised coffee cups are used every day, there is a steady source of brand exposure. This consistent exposure can aid in boosting brand recall and identification.
Stylish and perceived product
Custom coffee cups are thought of as a trendy and sophisticated item. Brands and influencers can raise their perceived value and improve their reputation in the eyes of their audience by giving these mugs away as gifts.
FAQs
Where can I get the best quality custom coffee mugs online?
Blinkstore offers high-quality custom coffee mugs with a user-friendly design process, making it a trusted source for the best custom mugs online.
How to buy Customized coffee mugs online India?
To buy customized coffee mugs online in India, choose a reputable platform like Blinkstore and browse their selection of customizable mugs, then follow their easy ordering and design process.
How much does a custom coffee mug cost?
A custom coffee mug's cost depends on the materials and the platform you are using. Usually, it ranges between 200 to 600 rupees.
Conclusion
In conclusion, personalized coffee cups are a flexible and useful marketing tool that has many advantages for businesses and influencers. They are a long-lasting, robust product that offers consistent visibility, and they provide a big surface area for creativity, allowing for limitless design possibilities. Custom coffee mugs are seen as fashionable and sophisticated items, making them a successful approach to broadening brand awareness and making an impression on clients and followers.
Custom coffee mugs are an investment that may provide a powerful and affordable method to market a business or reach new audiences, whether they are utilized at work, as corporate presents, or as a part of an influencer marketing campaign.