If you're thinking about starting a business, this list of 25+ best business ideas in Mumbai for 2023 will give you some inspiration and guidance. Mumbai offers numerous prospects for entrepreneurial success, ranging from new software startups to traditional retail stores. With our thorough guide, you can understand a wide range of business opportunities and find the ideal niche for your specific abilities and interests.
Today, take the first step towards establishing your dream business in Mumbai! Read on to know more!
Table of Contents
Mumbai – The City Of Dreams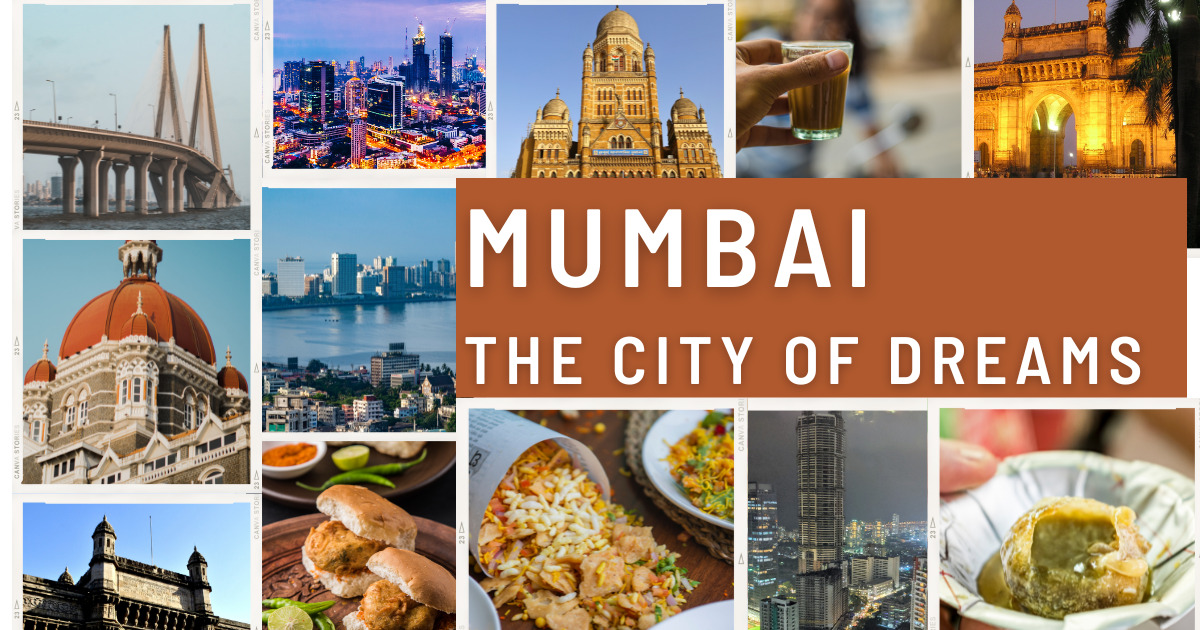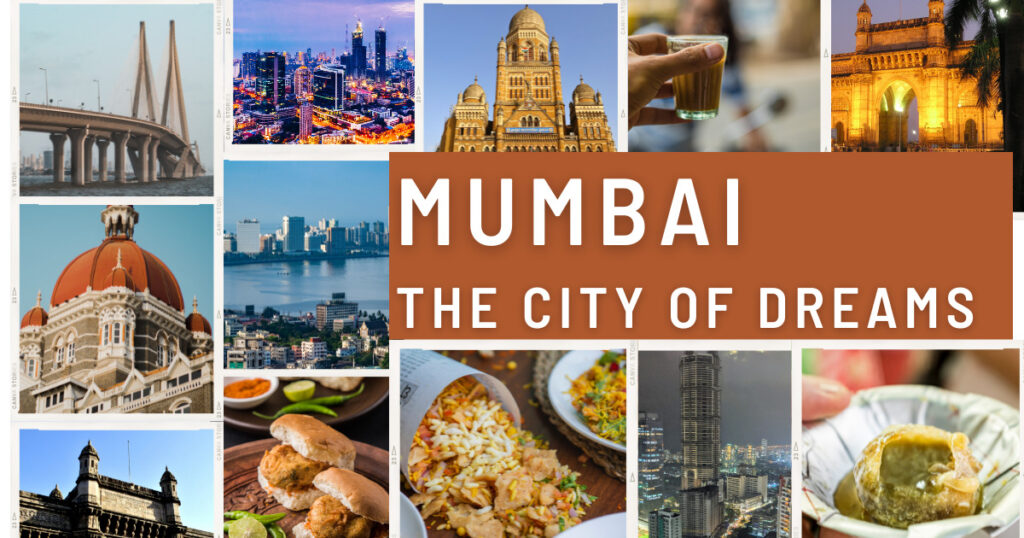 Mumbai, also known as Bombay, is often addressed as "Mayanagri" or the City of Dreams. It is the capital of Maharastra and a bustling metropolis on the west coast of India. Mumbai, India's financial centre and one of the world's largest cities, is a centre of trade, culture, and diversity.
The city is known for its iconic structures, including the Gateway of India and the Taj Mahal Palace Hotel, as well as its busy street markets, rich history, and world-renowned food. Mumbai has a diversified population of nearly 20 million people, with a distinct and dynamic blend of languages, religions, and cultures.
Evolution of the Business Industry in Mumbai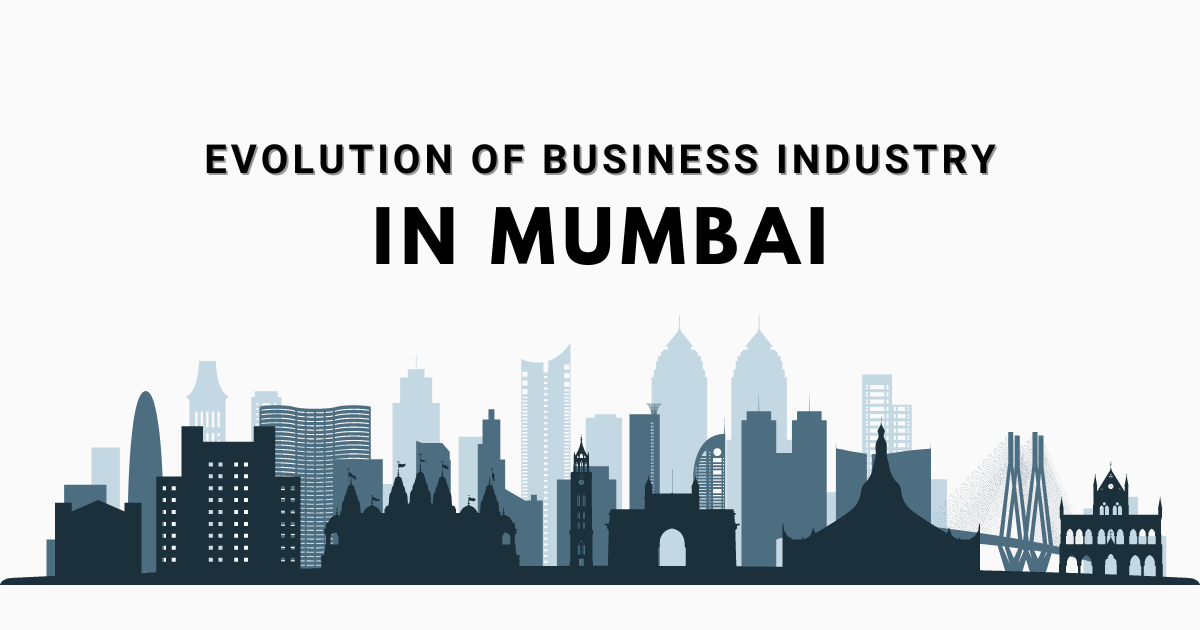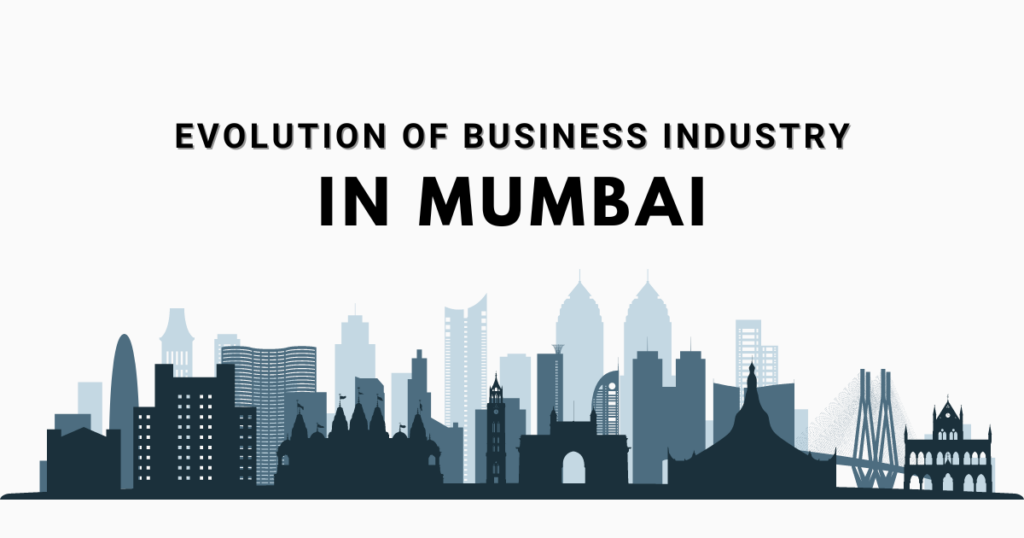 Mumbai's business industry has gone a long way since the city's early days as a commerce centre in the 17th century. Because of its strategic location on India's western coast, Mumbai has become a significant centre for marine trade, connecting India to the rest of the globe. Mumbai became the textile industry's hub in the late nineteenth and early twentieth century, with cotton mills cropping up all across the city. Because of the city's industrialisation and economic expansion, people came from all over the country, resulting in a diversified and cosmopolitan population.
As Mumbai expanded, so did its commercial community. Many Indian and multinational firms, including important players in banking, media, and technology, have their headquarters in Mumbai today. The city boasts a robust startup ecosystem, with an increasing number of young entrepreneurs and innovators launching companies in industries such as e-commerce, fintech, and healthcare. Because of Mumbai's reputation as a major financial centre, a complex and well-regulated financial services industry has developed.
Mumbai has remained an ambitious destination for entrepreneurs, artists, and dreamers from across India and beyond over the years, with endless opportunities for those ready to take the jump and embrace the city's energy and spirit.
Economy Of Mumbai – A General Overview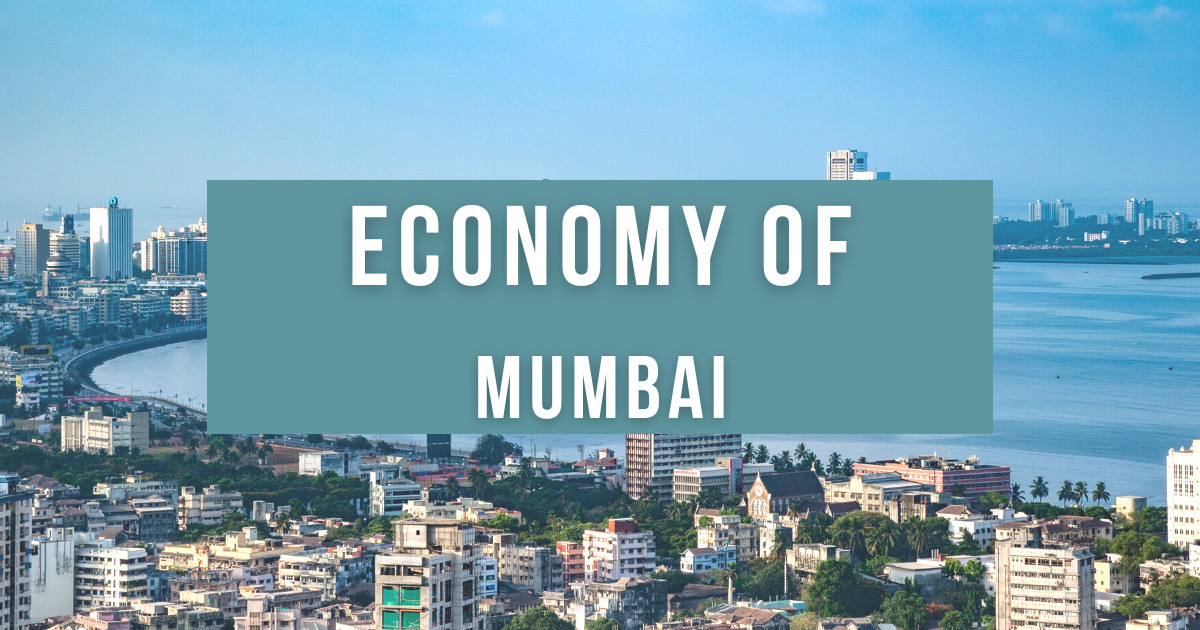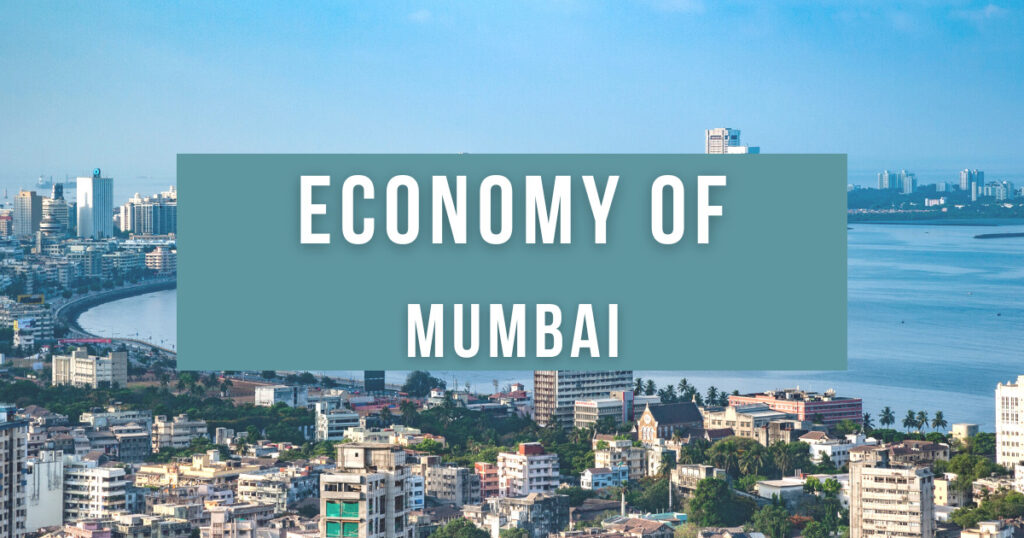 With a nominal GDP of US $277.980 billion, Mumbai is India's largest and wealthiest metropolis. It is India's entertainment, fashion, and commercial centre, accounting for more than 6% of the country's economy. With a net wealth of roughly US $1 trillion and 46,000 millionaires and 48 billionaires, it is the richest Indian metropolis and the 12th richest city in the world. (Source)
Mumbai contributes 10% of factory employment, 30% of income tax collections, 45% of entertainment tax, 60% of customs duty collections, 20% of central excise tax collections, 40% of foreign trade, 100% of stock market assets, and rupees 1,60,000 crore (US$20 billion) in corporate taxes to the Indian economy.
The Bombay Stock Exchange, the Reserve Bank of India, and several Indian firms such as the Tata Group and Reliance Industries are headquartered in Mumbai. Some of India's wealthiest people live in the city, including Mukesh Ambani. Mumbai's robust economy and entrepreneurial spirit continue to propel the city's growth.
Best business ideas in Mumbai to consider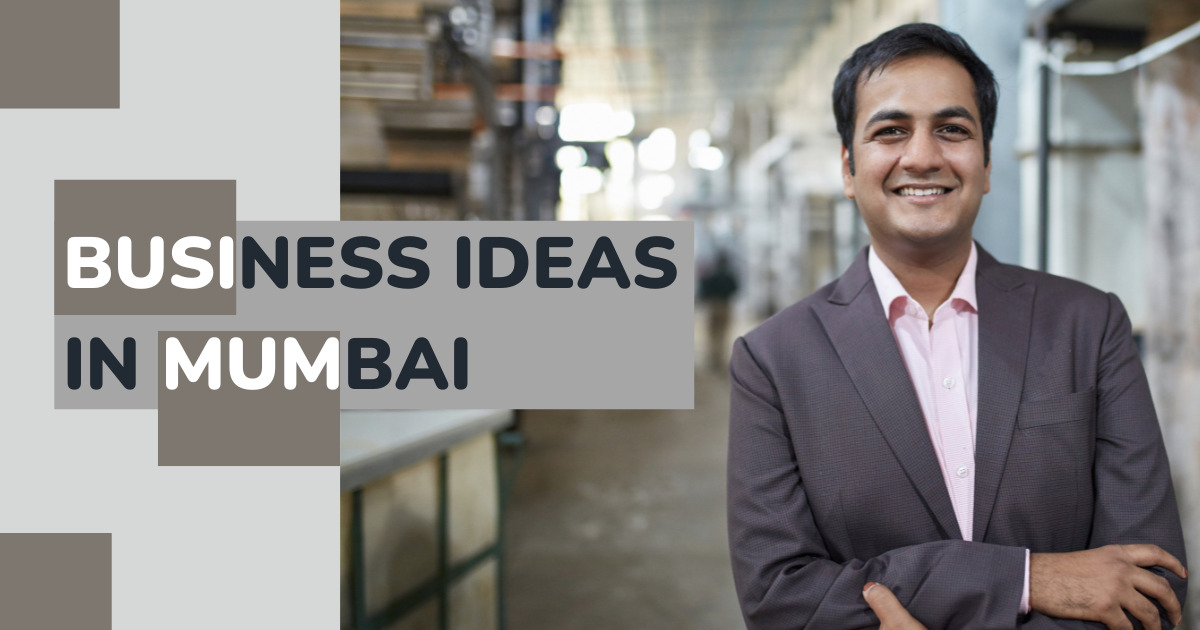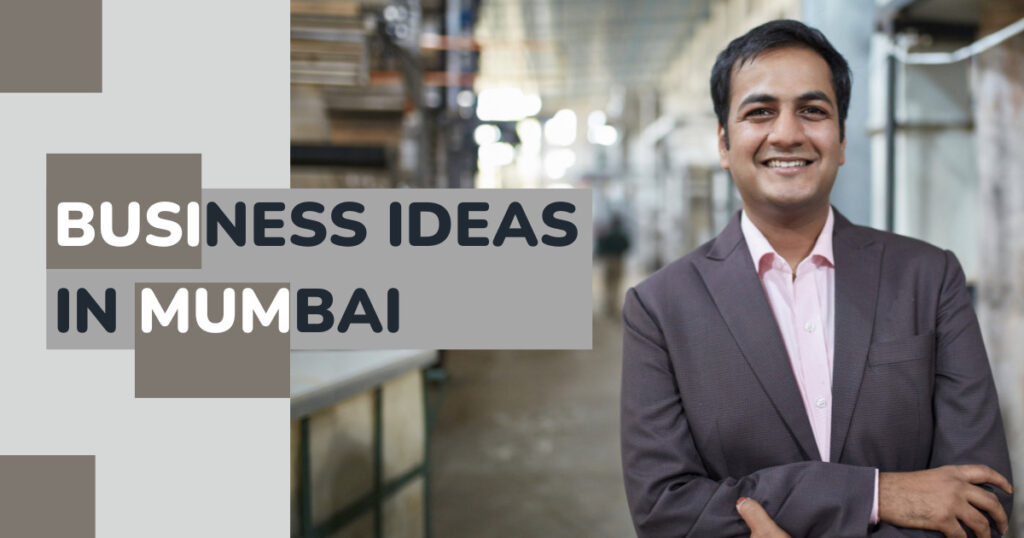 Now that you know about the economic aspect of Bombay, let's now look at the best business ideas in Mumbai that you can consider in 2023:
Acting Classes
Mumbai is the centre of India's film industry, also known as Bollywood. Aspiring actors from all around the country travel to the city to pursue their ambitions of becoming movie stars. One of many excellent business ideas in Mumbai is to open an acting school that teaches many parts of acting such as dialogue delivery, improvisation, and character development. The school can also assist prospective actors to connect with casting agents and directors in the industry, which can help launch their careers.
Dance Classes
Acting and dancing go almost sideways. Mumbai is also a dance-loving metropolis, with several dance genres emerging in the city, including Bollywood and Bhangra. Starting a dance school that teaches several dance forms can be one of the most profitable business ideas in Mumbai. The dance academy can also give classes for students of all ages and skill levels, from beginners to professionals, as well as the opportunity to perform at events and exhibitions.
Choreography School
With the popularity of dance and acting, establishing a choreography school that provides choreography training could be one of the best business ideas in Mumbai. The institute can instruct students in a variety of choreography genres, including Bollywood, modern, hip-hop, and others. The school can also give students the opportunity to display their talent by choreographing events and shows.
Talent Management Agency
Many brilliant actors, dancers, singers, and models live in Mumbai and hope to make it big in the entertainment world. Starting a talent management service that looks for talent and assists people in finding work in the field can be a lucrative business venture. The agency may also assist prospective artists to realise their full potential by providing services such as training, grooming, and marketing.
Diamond Trading Company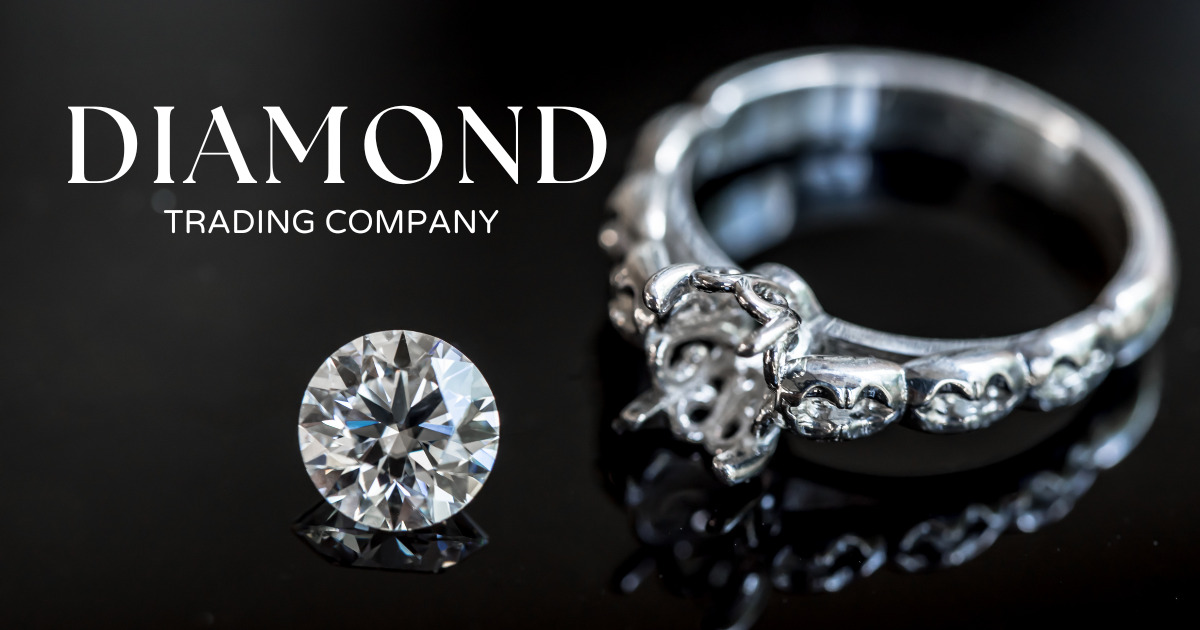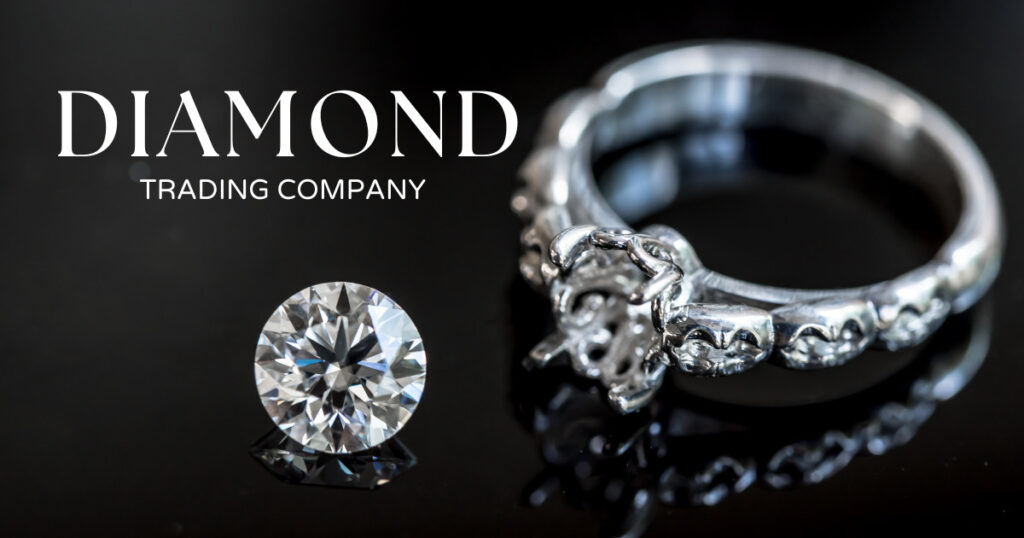 Mumbai is India's diamond trading hub, with many diamond enterprises and traders based there. For individuals with knowledge and experience in the diamond sector, starting a diamond trading company might be a rewarding business concept. The company can specialise in various diamond varieties, such as loose diamonds, polished diamonds, and diamond jewellery, and serve both domestic and foreign markets.
Financial Services
Mumbai is India's financial capital, with major financial institutions and corporations based there. Starting a financial services firm that provides services such as investment advising, tax preparation, and asset management can be a lucrative business venture. Individuals and businesses can also benefit from services such as loans, insurance, and other financial goods provided by the corporation.
Shipping and Logistics
Mumbai is a significant port city and trade and business centre. With so many enterprises in the area, there is a huge need for shipping and logistics services. With the advent of e-commerce and online shopping, starting a shipping and logistics business in Mumbai might be a rewarding endeavour.
Food Delivery Services
Mumbai residents' fast-paced lifestyle has produced a significant demand for food delivery services. Starting a meal delivery service in Mumbai can be a lucrative business opportunity, given the growing popularity of online food ordering platforms.
Home Cleaning Services
With Mumbai people's hectic lifestyles, there is an increasing demand for home cleaning services. People are prepared to pay for the convenience of having their houses cleaned on a regular basis, thus starting a home cleaning service in Mumbai might be a profitable business.
Tours and Travel Agency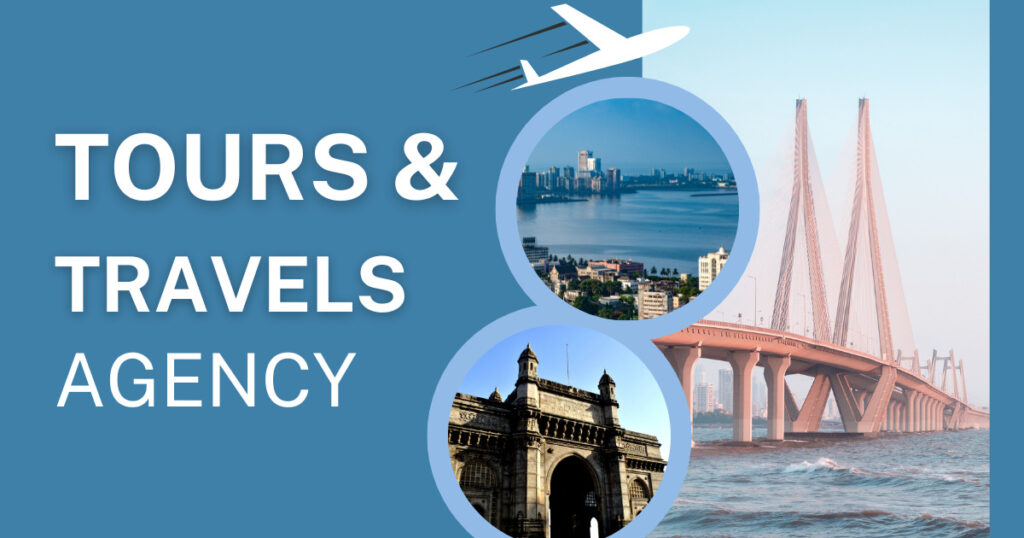 Mumbai is a renowned tourist destination as well as a corporate travel hub. With the development of local and international tourism, starting a tours & travel agency in Mumbai can be a profitable business.
Pet Daycare and Grooming Services
Mumbai residents adore their dogs and are willing to pay for high-quality pet care. Starting a pet daycare and grooming service in Mumbai is a great business option, especially given the city's rising pet population.
Beauty Saloon and Parlour
Starting a beauty salon and parlour business in Mumbai, which is known for its fashion and glamour industry, might be a rewarding endeavour. With the increasing demand for beauty services in Mumbai, there is an ongoing need for high-quality, low-cost salons and parlours.
Boutique Store
The fashion industry is one of the most vibrant in Mumbai, and opening a boutique store may be a profitable venture. With the increasing desire for distinctive and stylish clothing in Mumbai, opening a boutique store might be a terrific business opportunity.
Real Estate Business
The real estate market in Mumbai is one of the most costly and sought-after in India. With an increasing population and limited space, there is a significant demand for real estate properties. Starting a real estate firm can be one especially given the rising need for affordable homes and commercial properties.
Gym and Fitness Centre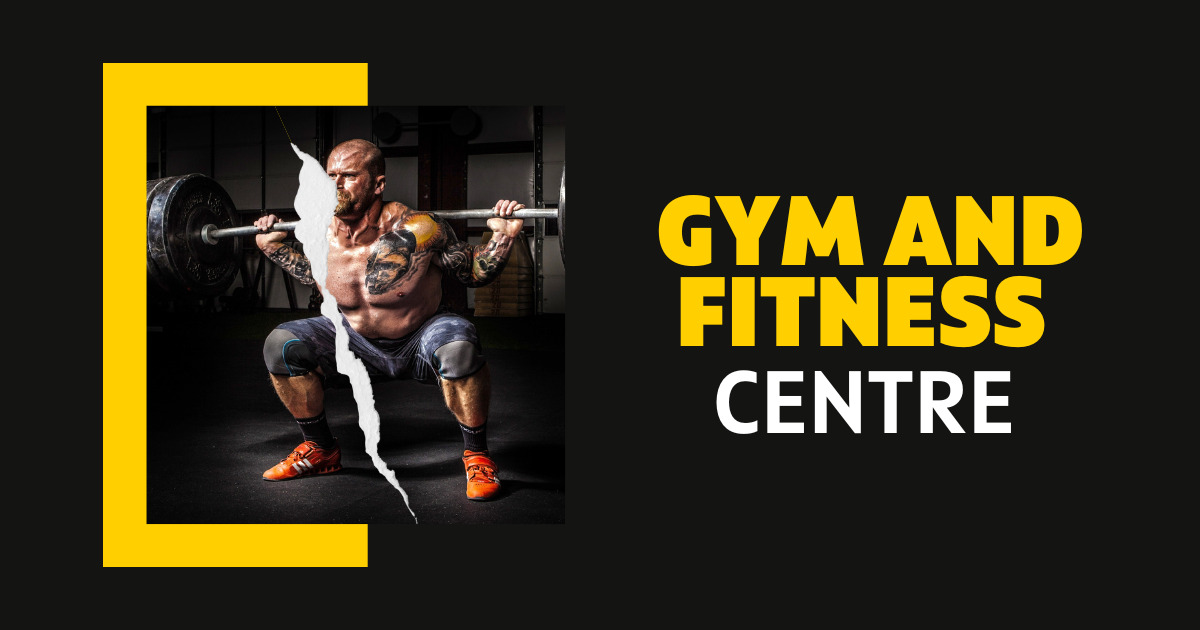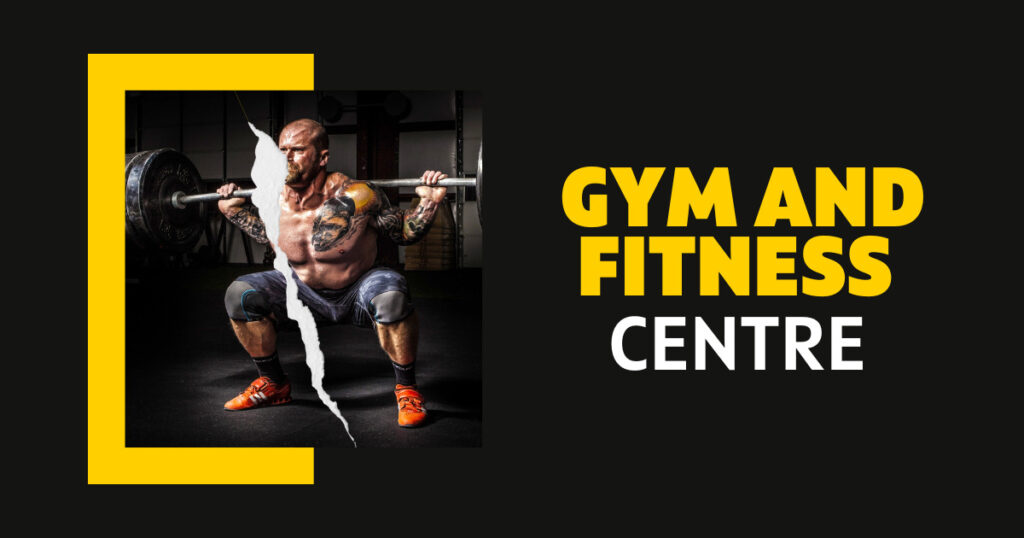 Residents of Mumbai are becoming more health-conscious and willing to pay for high-quality fitness services. Starting a gym and fitness centre can be one of the most profitable business ideas in Mumbai, especially with the rising demand for fitness and wellness services.
Small business ideas in Mumbai with low investment
The above business ideas in Mumbai are considerable but some of them might require some huge investments. In case you are running tight on budget, you can consider these small business ideas in Mumbai:
Dropshipping Business
Dropshipping is an e-commerce approach in which the seller does not stock products and instead ships them directly from the supplier to the buyer. Starting a dropshipping business in Mumbai can be a profitable venture, especially with the rise of internet shopping and the growing need for convenience.
You can check out our detailed guide on the 20 Best Dropshipping Suppliers in India for more clarity on this.
Print On Demand Business
Print-on-demand is a common e-commerce concept in which things are printed only when an order is placed. Starting a print-on-demand business in Mumbai can be a lucrative opportunity, given the rising demand for customised items and the rise of internet shopping.
You can also consider Blinkstore for print-on-demand across India as they provide the best quality material at reasonable prices.
Cab Services
Mumbai is a crowded metropolis with a strong need for transport. Starting a cab service can be a rewarding business idea, especially with the growing popularity of ride-hailing apps such as Uber and Ola.
Digital Marketing
With the growing relevance of online presence and the need for digital marketing services, establishing a digital marketing agency in Mumbai is a lucrative business. Mumbai provides a competitive advantage for organisations in the digital marketing field due to its big pool of talented employees.
Freelance Writer
Freelance writing has become a popular job option in Mumbai, thanks to the increase in digital marketing and content creation. For those with strong writing talents, starting a freelance writing firm can be a flexible and successful opportunity.
Graphics Designing
Starting a graphics design business in Mumbai is a lucrative option because the city has a strong creative economy. With the growing demand for digital marketing and branding, there is an increased demand for high-quality, low-cost graphic design services.
Grocery Store
Mumbai is a highly populated city where grocery stores are in high demand. Starting a grocery store in a residential area can be a lucrative business, especially with the growing popularity of online food shopping and home delivery services.
Online Tuition Classes
Starting an online tuition classes business in Mumbai can be a successful option, given the increased demand for online education and the need for additional academic help. The company might focus on providing online classes for a variety of disciplines and age groups, responding to the unique educational demands of Mumbai students.
Conclusion
To summarise, Mumbai is a buzzing city with numerous prospects for entrepreneurs wishing to start a firm. The city's economy is diverse, and it serves as a hub for various industries, making it a good location for business initiatives. Entrepreneurs can tap into the tremendous potential of Mumbai and develop a profitable business with the correct idea, planning, and execution.
There are various company ideas that may be adjusted to match the specific needs and wants of the Mumbai market, ranging from shipping and logistics to digital marketing and online tuition programmes. Mumbai's dynamic and rapidly expanding market gives sufficient opportunity for firms of all sizes to innovate and thrive. Hopefully, now you can choose easily between these amazing business ideas in Mumbai. Good Luck!
FAQs
Name some part time business ideas in Mumbai.
Home cleaning services, pet grooming and creche services, freelance writing and online tuition sessions are just a few examples of side business ideas in Mumbai.
What are some big business ideas in Mumbai?
Big business ideas in Mumbai can include diamond trading, financial services, real estate, shipping and logistics, and talent management agencies, among others.
What are the legal criteria for establishing a company in Mumbai?
Obtaining essential permits and licences from local authorities, registering your firm with the Registrar of Companies, and obtaining a PAN and GST registration are all legal prerequisites for beginning a business in Mumbai.
What are the most lucrative business opportunities in Mumbai?
Starting a restaurant, providing transport services, providing home cleaning services and opening an e-commerce store are some of the most profitable business ideas in Mumbai.