Located in northern India, the state of Punjab is home to roughly 27 million people. It is renowned for its bustling food scene, rich cultural heritage, and robust economy. This article includes a list of 20+ profitable business ideas in Punjab that are appropriate for the entrepreneurial climate in 2023.
Table of Contents
Punjab- The Land of Five Rivers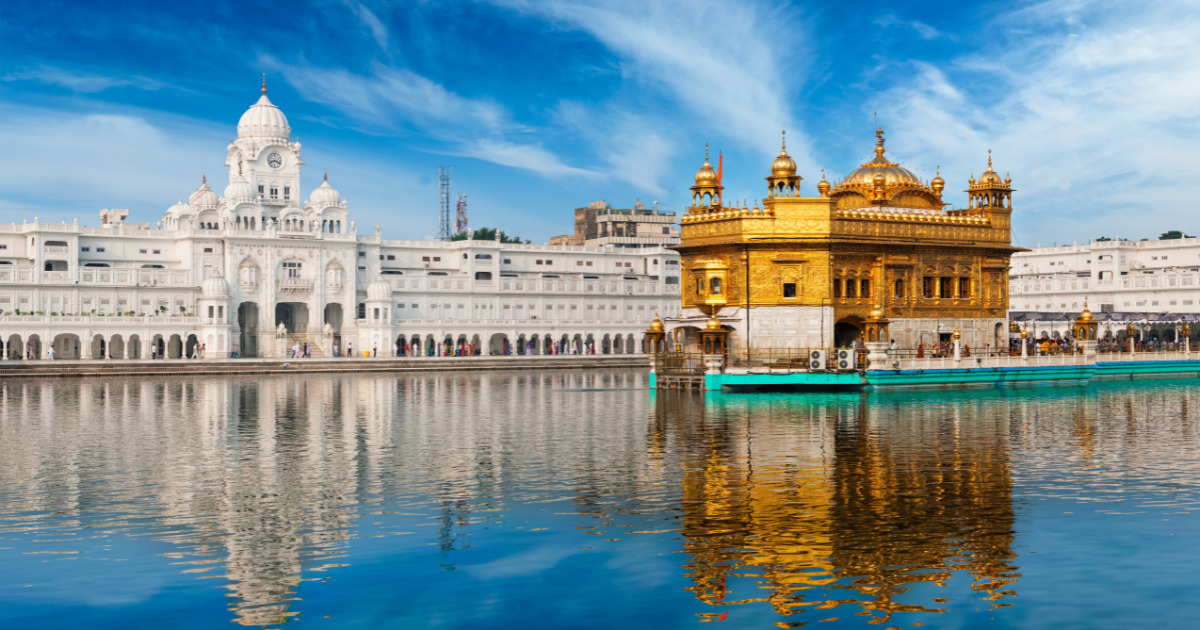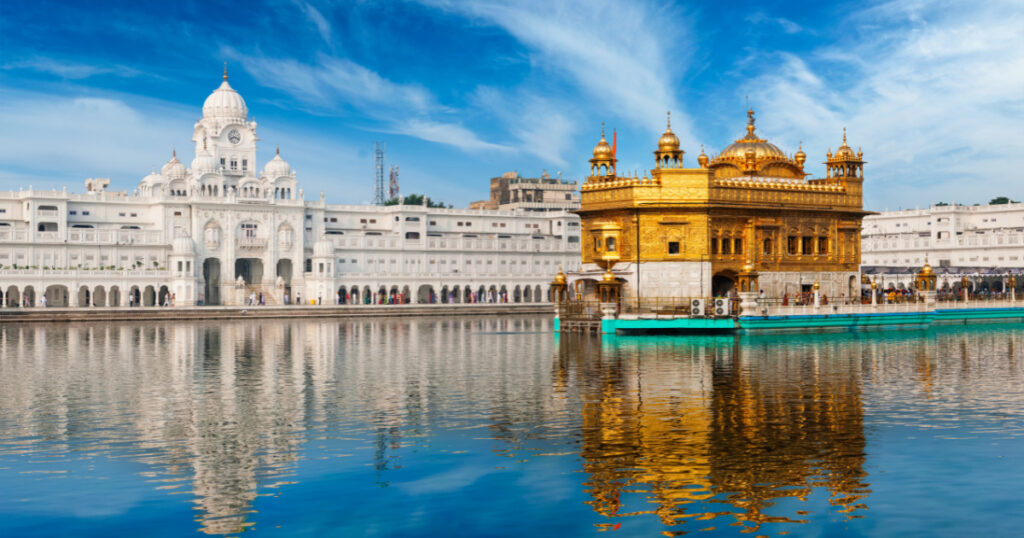 A rich history and culture can be found in Punjab. Several ancient civilizations, notably the Harappans and the Indus Valley Civilization, once called this area home. For a while, the Mughal Empire ruled over Punjab as well, leaving behind a splendid legacy of art and architecture. Punjab is also a current state with a robust economy. The state is renowned for its manufacturing, tourism, and agriculture. Numerous educational institutions, including the esteemed Punjab University, are in Punjab.
The vibrant and diverse state of Punjab has a lot to offer tourists. The Golden Temple in Amritsar, the Wagah Border, and the Jallianwala Bagh are just a few of the state's historic locations. Punjab is renowned for its delectable cuisine, including the state's signature tandoori and butter chicken.
Punjab is a fantastic option if you want to start a business in India. The state's weather, business schemes and opportunities make it one of the ideal states in India to start a business.
Economy of Punjab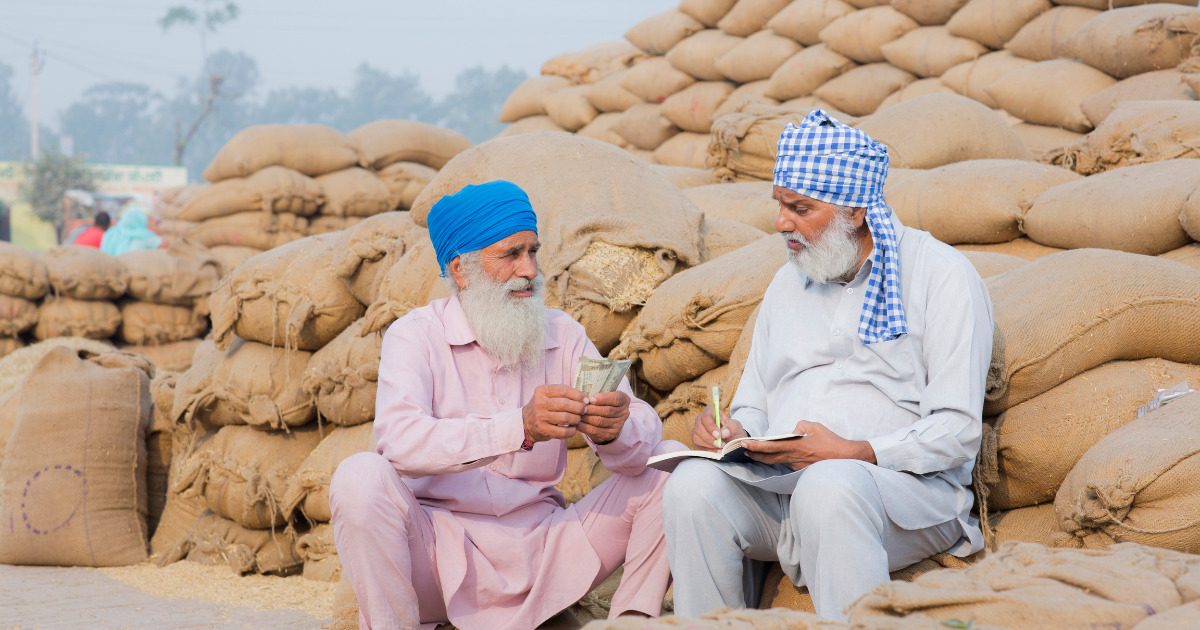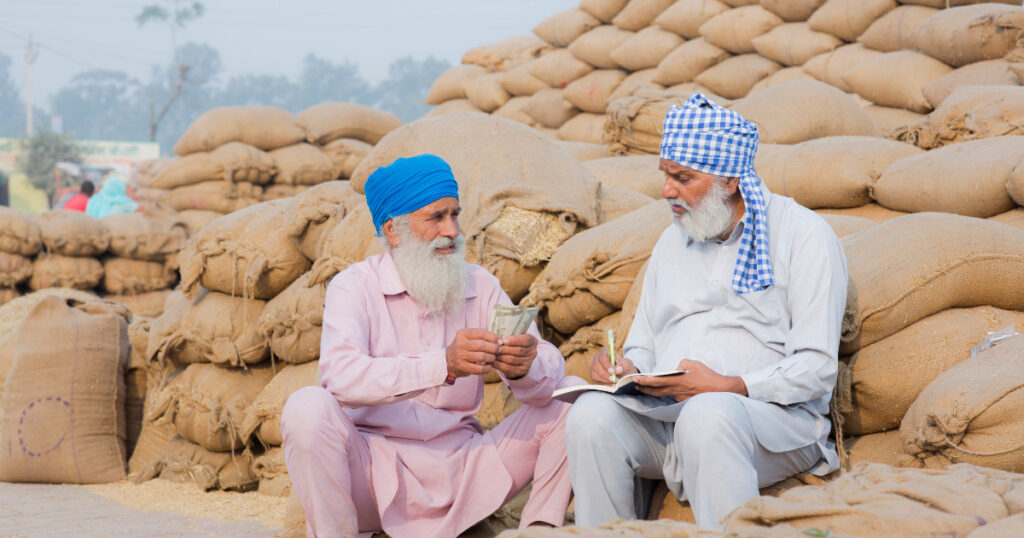 Punjab has a robust economy and is an affluent state. Small and medium-sized businesses and agricultural production are the key drivers of the state's economy. By making up around 49% of the state's gross state domestic product (GSDP), agriculture is the state's major economic contribution. With a contribution to the GSDP of roughly 25%, the industrial sector is the second-largest contributor to the state's economy. With around 26% of the GSDP coming from the services sector, it is the third greatest contributor to the state's economy. (Source)
The state benefits from a variety of factors, including productive terrain, a knowledgeable workforce, and solid infrastructure. The government is making investments in healthcare, education, and infrastructure. Additionally, the government is supporting emerging markets and businesses. The region has the potential to develop into a significant economic centre in India.
New Business Ideas in Punjab with low investment
Now that you know about the geographical and economic scenario of Punjab, let's talk about the new business ideas in Punjab that you should consider in 2023.
Cultural Experiences for Tourists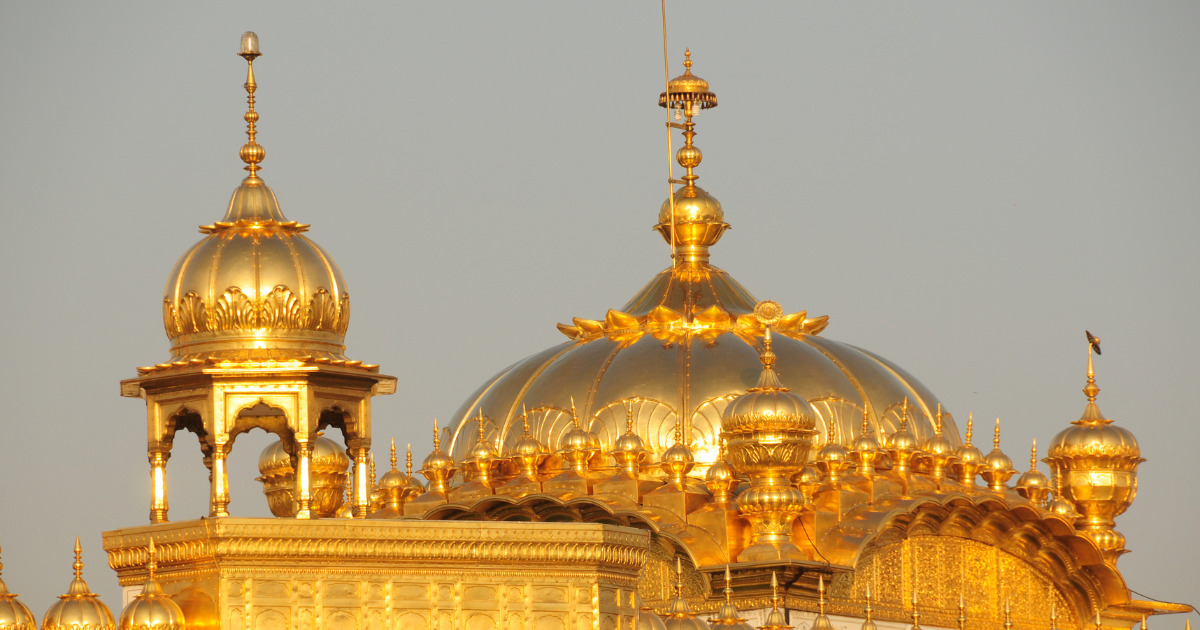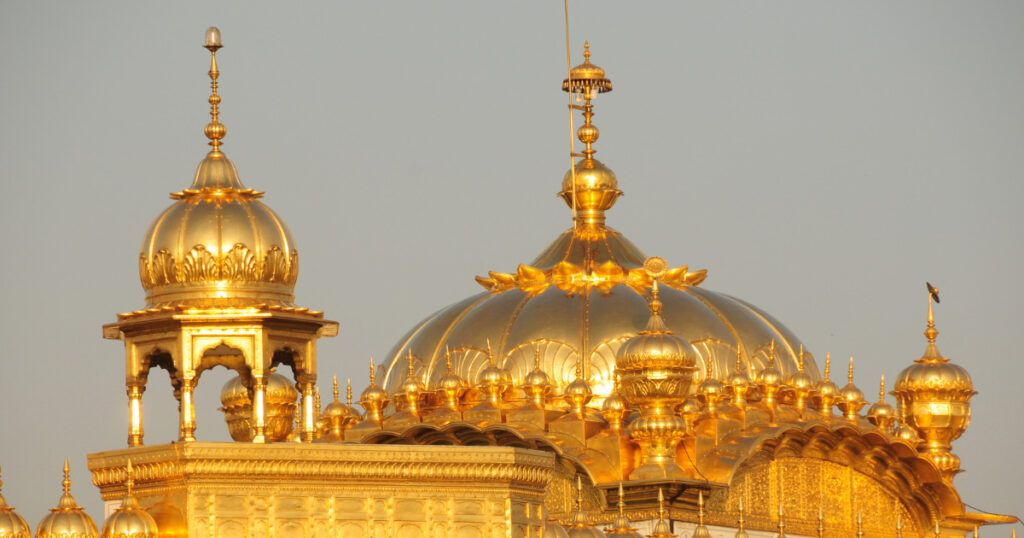 Establishing a business that provides both visitors and foreigners with fully immersing Punjabi cultural experiences can be one of the most profitable business ideas in Punjab. This can entail setting up heritage tours, turban-tying classes, Punjabi food demonstrations, and traditional dance performances.
Punjabi Boutique Fashion Corner
Pujab's Patiala suits and kurtas are worldwide famous. If you know the work of tailoring or you can source them locally, then you can consider this as one of the most demanding business ideas in Punjab. Open a store that specialises in traditional Punjabi apparel, such as beautifully crafted suits, phulkari embroidery, and accessories. You can sell these items to both local and international buyers who are seeking genuine Punjabi clothing. We have also covered how to start a boutique business in a separate blog that you can read for more clarity.
Weeding Organisers
Weddings are a significant business in India and Punjab is not an exception. Many families that live in the state look for assistance with professional wedding planners. The services you can provide as a wedding planner can include venue selection and coordination, budget planning and event planning. Both local and out-of-town weddings in Punjab can be catered to with personalised and culturally diverse experiences. If done correctly, this can be one of the best business ideas in Punjab.
Desi Punjabi Food Truck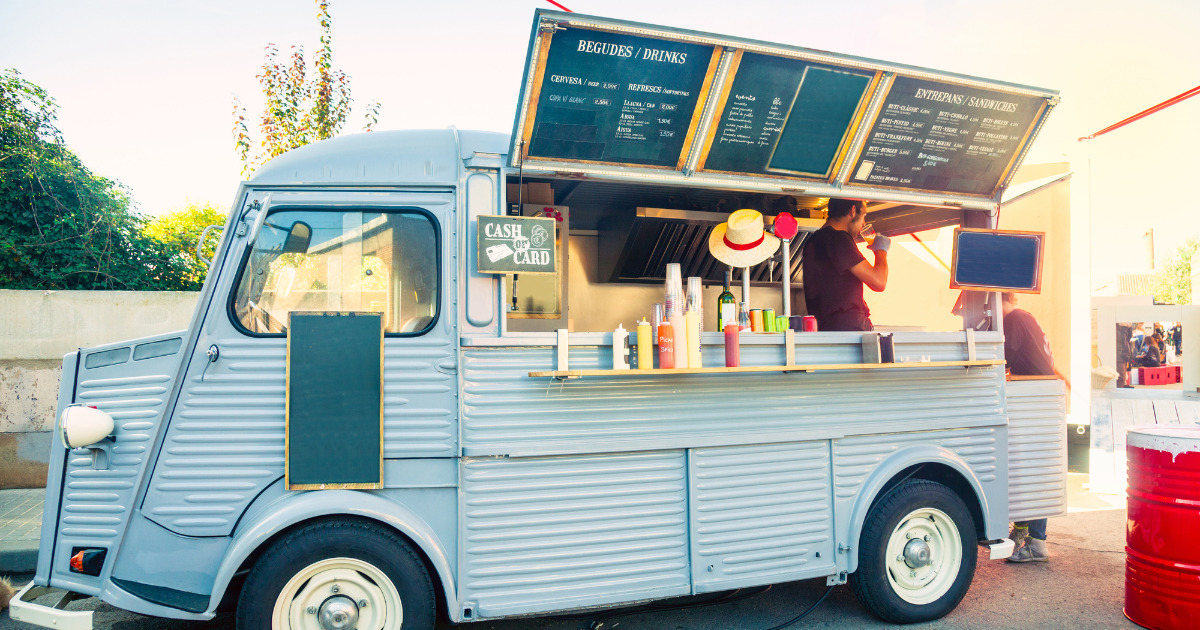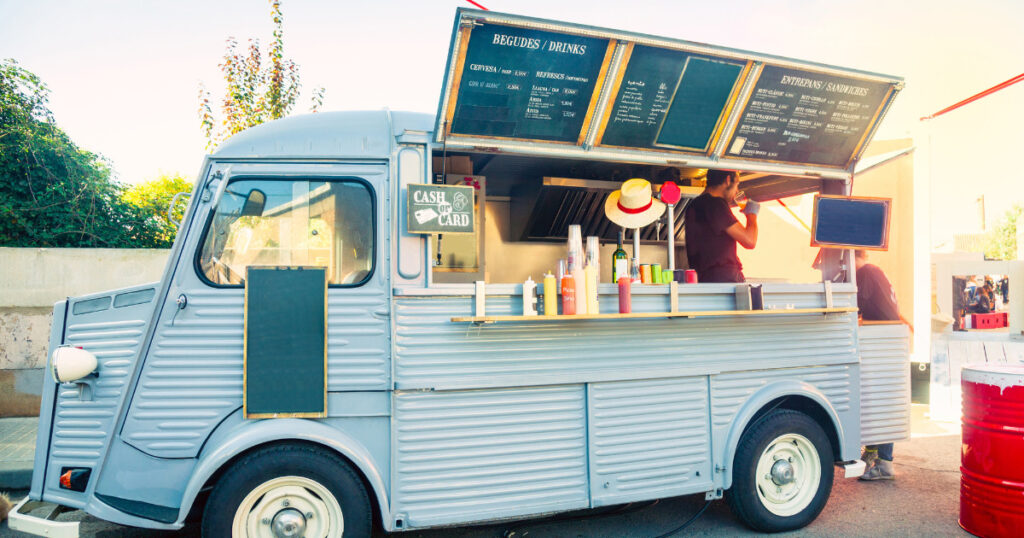 Punjabi food is renowned for its strong flavours and hearty dishes. Food from the Punjab region is well-liked not only in India but also in other areas of the world. A desi Punjabi food truck is a fantastic way to introduce Punjabi cuisine and earn profits. To appeal to the locals and food enthusiasts, start a Punjabi food truck that sells genuine Punjabi street food, including tandoori chicken, Amritsari fish, and different vegetarian delights. Remember to maintain hygiene and quality to retain your customers.
Woollen Business
Wool production has a long history in the state of Punjab. The state is a significant exporter of wool goods and is home to a number of wool mills. The citizens of Punjab must have woollen clothing because the region has harsh winters. Hence, you can treat this as one of the most potential business ideas in Punjab and start your own woollen business. You can establish a facility that creates fine wool goods like scarves, shawls, blankets, and sweaters. To appeal to your target audiences, consider using locally obtained wool and traditional Punjabi designs and motifs.
Transportation Business
Transportation is important for both residents and companies in the busy state of Punjab. The state is also the location of several significant industries. For intra-city and inter-city transport services, you can set up cabs, buses or trucks. Put your energy into offering personal transportation options that are dependable, convenient, and safe. Consider using technology as well by providing real-time tracking and app-based booking solutions for improved ease.
Tourist Business
Punjab has a rich cultural heritage and numerous tourist attractions such as the Golden Temple and the Wagah Border, making it an ideal location for starting a tourist business. To highlight the colourful Punjabi culture, historical sites, and sacred locations, you may establish a tourism service that provides full trip packages. Organise services including arranging transportation, lodging, and cultural events.
Organic Farming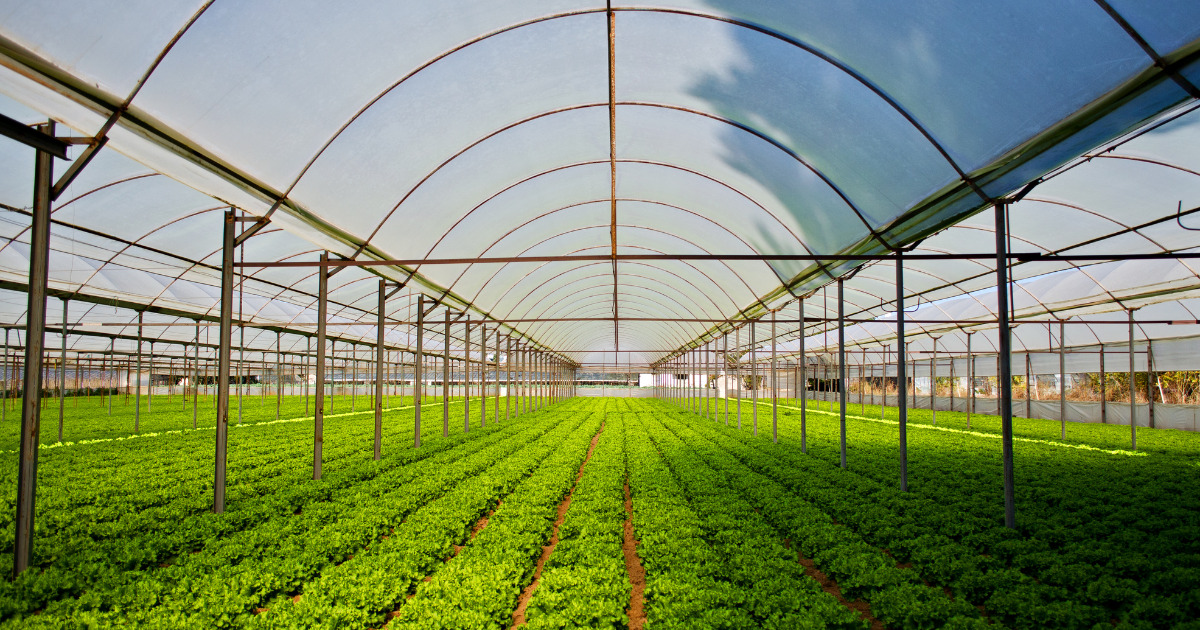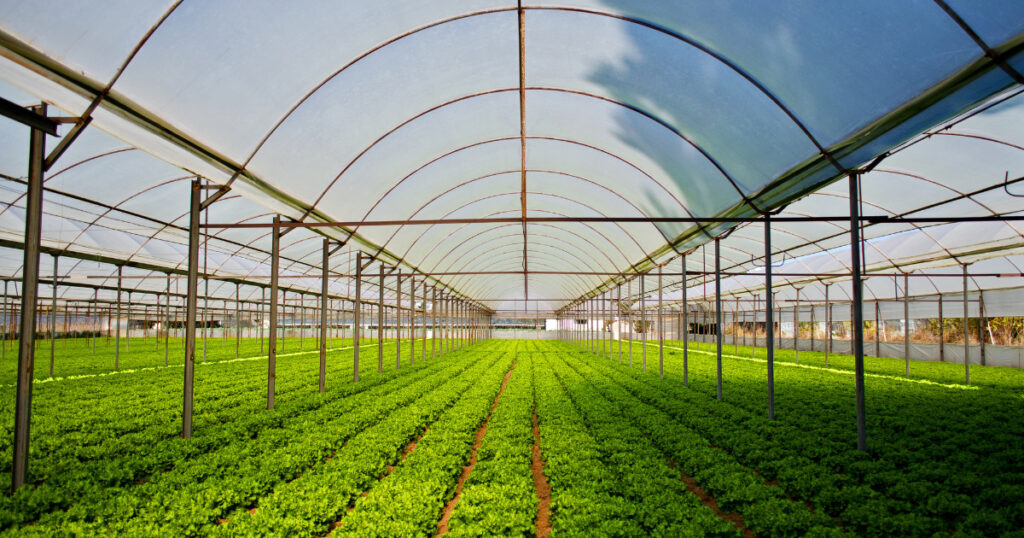 Punjab is a great area for organic farming because of its rich soil and agricultural expertise. You can start a business in organic farming and take advantage of the rising demand for organic food. By focusing on environmentally friendly and chemical-free farming techniques, you can grow organic fruits, vegetables, cereals, and spices. India is becoming a more popular place for organic farming as more people become aware of the advantages organic products provide for their health and the environment.
Punjabi Sports Academy
Punjab is deeply involved in sports, especially wrestling and kabaddi. Starting a Punjabi sports academy can give talented players in these age-old sports a place for development. You can Create competitions, leagues, and events to display the athletes' talents and advance the sports on a local and national level. If executed properly, this can be one of the most effective business ideas in Punjab.
Wellness Retreat Centre
Opening a wellness retreat centre in Punjab can be a profitable business idea given the rising need for relaxation and wellness. Establish a tranquil and restorative space within the natural world that provides services like Ayurvedic therapies, spa therapies, yoga and meditation sessions, and holistic wellness programmes. Make a peaceful environment and give each customer the individualised care they deserve when they're looking to unwind, de-stress, or renew their spirituality.
Music Production
Punjab has a strong music environment that is well-known for both traditional and modern Punjabi music. Punjab has a wealth of skill and creativity that can be tapped into by starting a music production company there. Give young musicians, vocalists, and composers a stage on which to display their talent and create high-calibre music. Offer products and services like music creation, mixing, and mastering. Create original Punjabi music in collaboration with nearby musicians, lyricists, and artists to appeal to the public. Additionally, arrange live performances, concerts, and music festivals to advertise Punjabi music and provide up-and-coming artists with a platform.
Export of Handicraft Items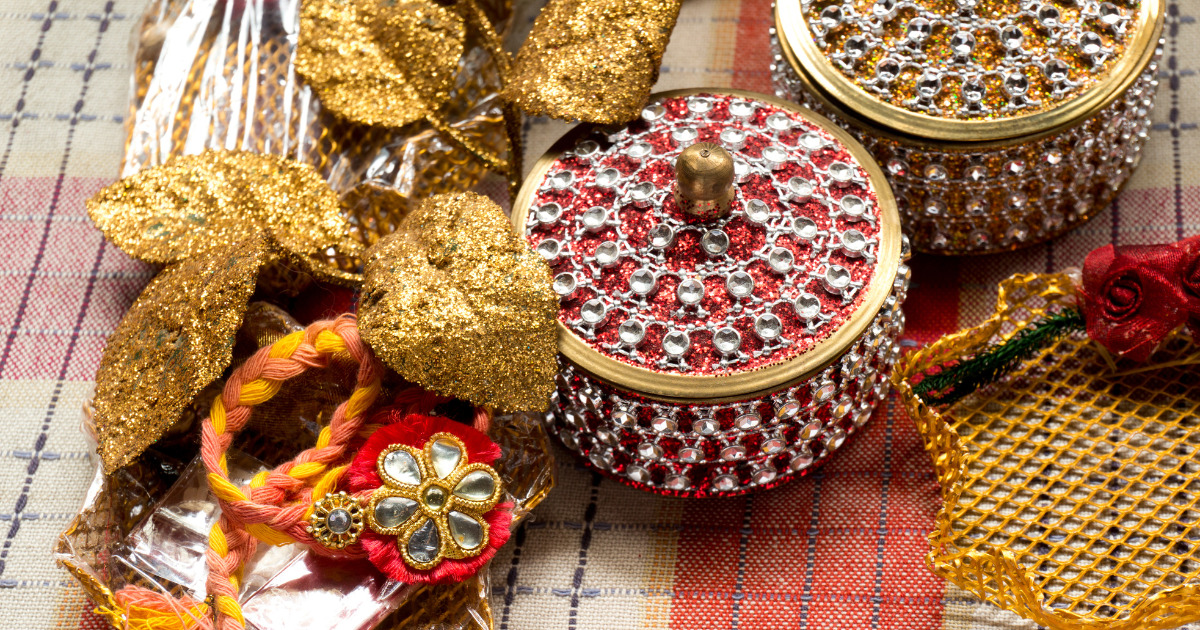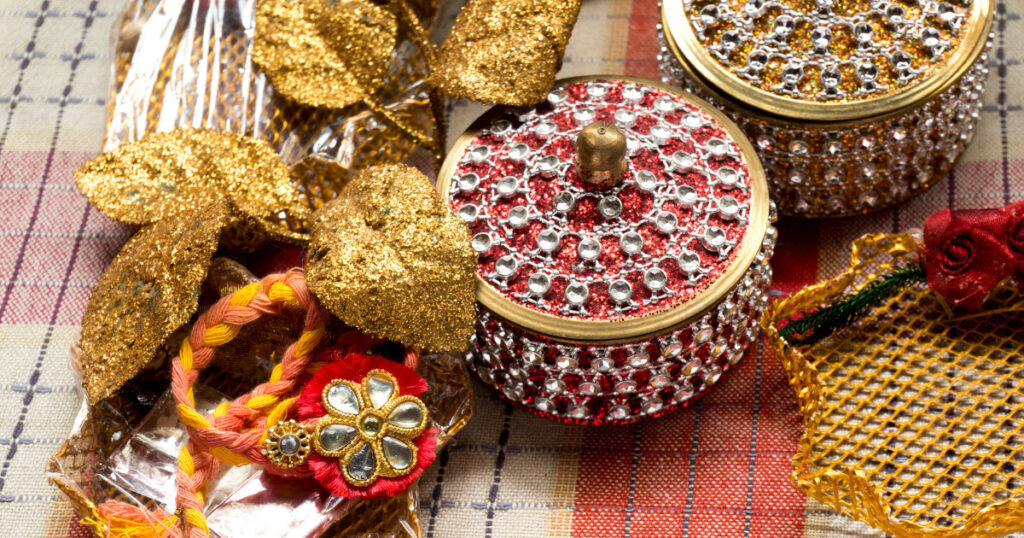 Indian handicraft items are worth huge sums of money in the international market. You can Intricate handicrafts from Punjab including ceramics, phulkari embroidery, wooden furniture, and traditional artwork. The great artistry of Punjabi crafts can be promoted to other markets by starting an export business. Establish ties with local artisans and craftspeople to purchase genuine items from them directly. If you are able to establish contacts and export internationally, this can be one of the most profitable business ideas in Punjab for you.
Print On Demand
Because of the simplicity of online business operations and the development of e-commerce, Print on Demand is one of the most potential startup business ideas in Punjab. Print-on-demand is a popular e-commerce concept that involves printing products only when an order is placed. Given the rising need for personalised goods and the growth of online shopping, starting a print-on-demand business in Punjab could be a profitable choice.
You can choose Blinkstore for print-on-demand in India because they provide high-quality materials at reasonable prices.
Small business ideas in Punjab Villages
If you are looking for the best business ideas in Punjab that can be executed from anywhere, then these ideas will be useful for you:
Poultry Farming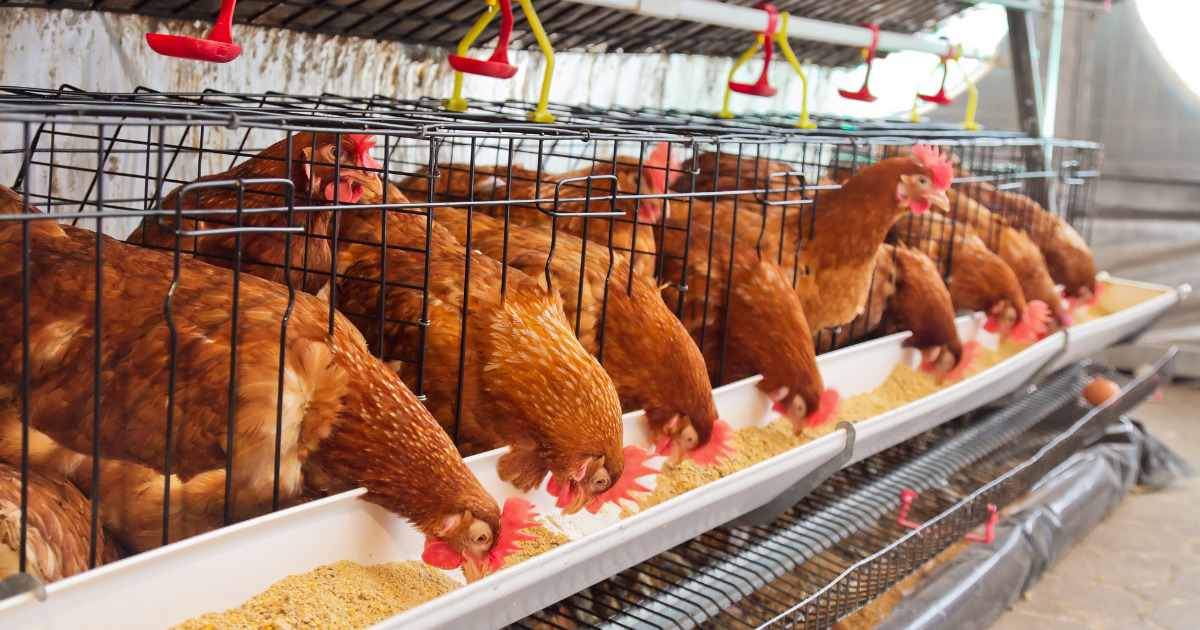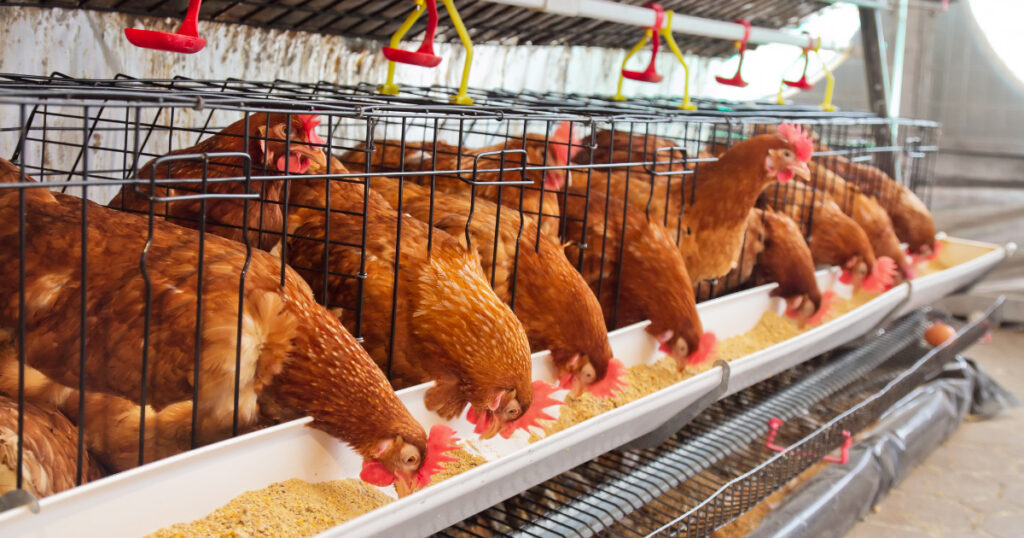 Because of the huge demand for poultry products, starting poultry farming is one of the most profitable business ideas in Punjab. In the state, broiler and layer farms are both common for producing meat and eggs. For the poultry farming business to succeed, it is essential to build the right infrastructure, choose the right breeds, provide a balanced diet, and adopt disease management techniques.
Dairy Farm
Punjab, noted for its high-yielding dairy cattle breeds, has a long history of dairy farming and is a profitable region to do business in. While Sahiwal and Hariana breeds have dual-purpose traits, Holstein Friesian and Jersey breeds are frequently maintained for milk production. You need to build a dairy barn, provide food and water for your dairy cows, milk your dairy cows, and market your dairy products in order to start a dairy farm. If done correctly, this can be one of the most profitable business ideas in Punjab.
Fish Farming
Fish farming in Punjab offers a viable business opportunity with adequate water supplies. In Punjab, there is a large market for both fresh and processed fish, and there is a significant demand for fish. Building a fish pond, providing food and water, safeguarding your fish from predators, and marketing your fish products are all necessary before you can start a fish farm.
Beekeeping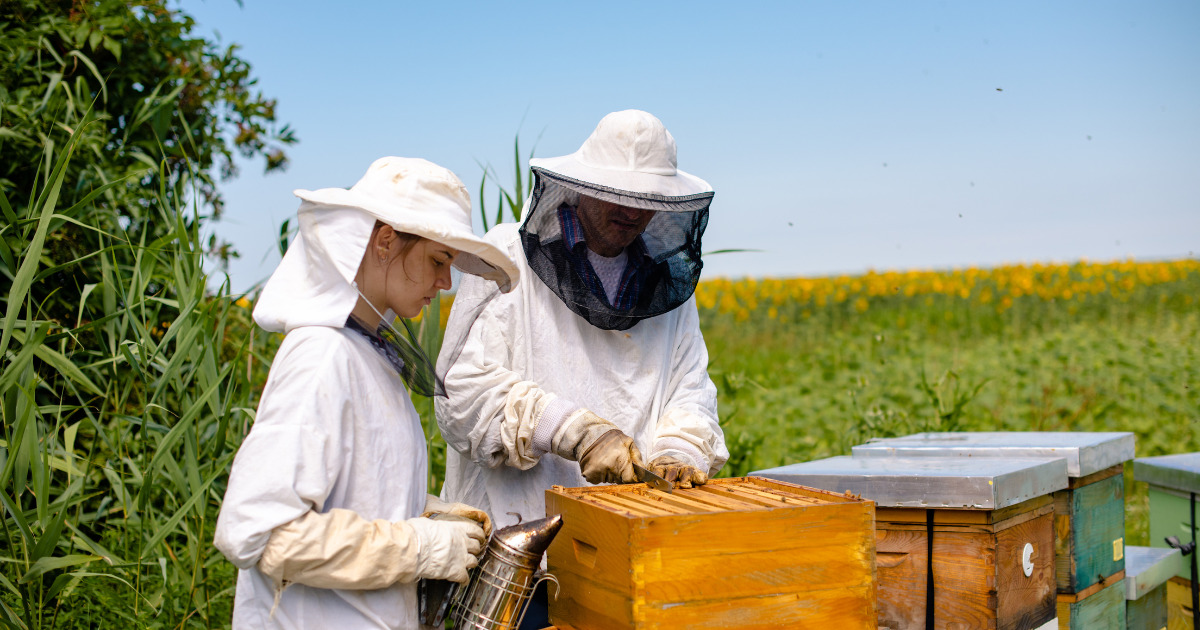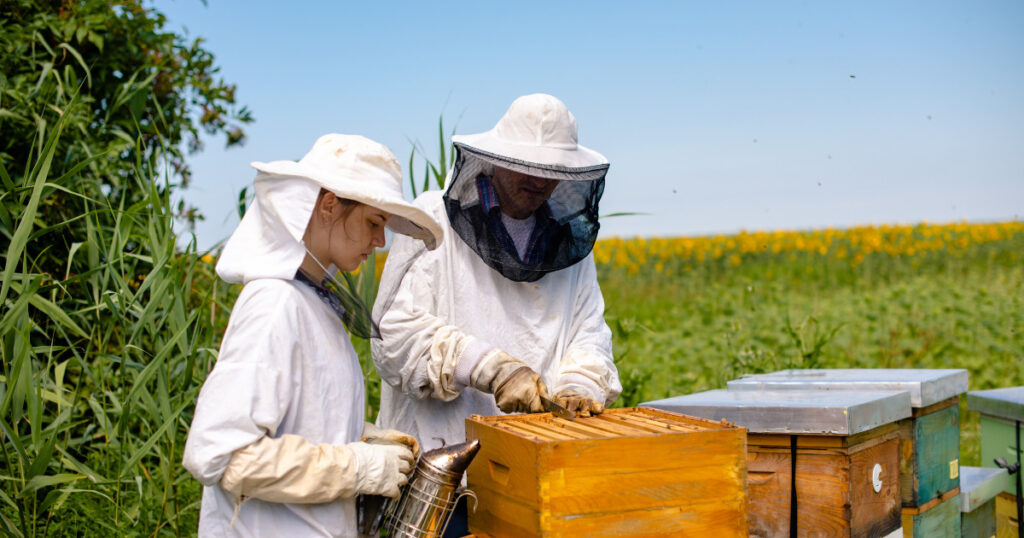 The varied flora and pleasant atmosphere of Punjab make it the perfect place for beekeeping. For commercial use, beekeepers can extract honey, beeswax, and other hive products. Successful beekeeping depends on properly setting up beehives, maintaining hive health, and supplying sufficient feed. If done correctly, this can be one of the most profitable business ideas in Punjab.
Floriculture
The production of flowers and beautiful plants, or floriculture, is becoming more and more popular in Punjab. The state is good for flower production due to its favourable environment and market accessibility. Roses, marigolds, carnations, and gerberas are just a few of the flowers that can be grown for domestic and international markets. The flowers can be sent to adjacent cities for weddings, celebrations, and religious ceremonies or sold locally.
Spice Farming
Spice growing thrives in Punjab, the "Granary of India," thanks to its favourable climate and abundant territory. Due to Punjab's strong agricultural legacy and the rising demand for premium spices in both domestic and foreign markets, spice farming presents a fantastic business opportunity. You can grow a variety of spices, including cardamom, cumin, coriander, turmeric, fenugreek, fennel, and mustard. These spices are widely employed in the food processing sector, Ayurvedic medicine, and culinary uses.
Vermicomposting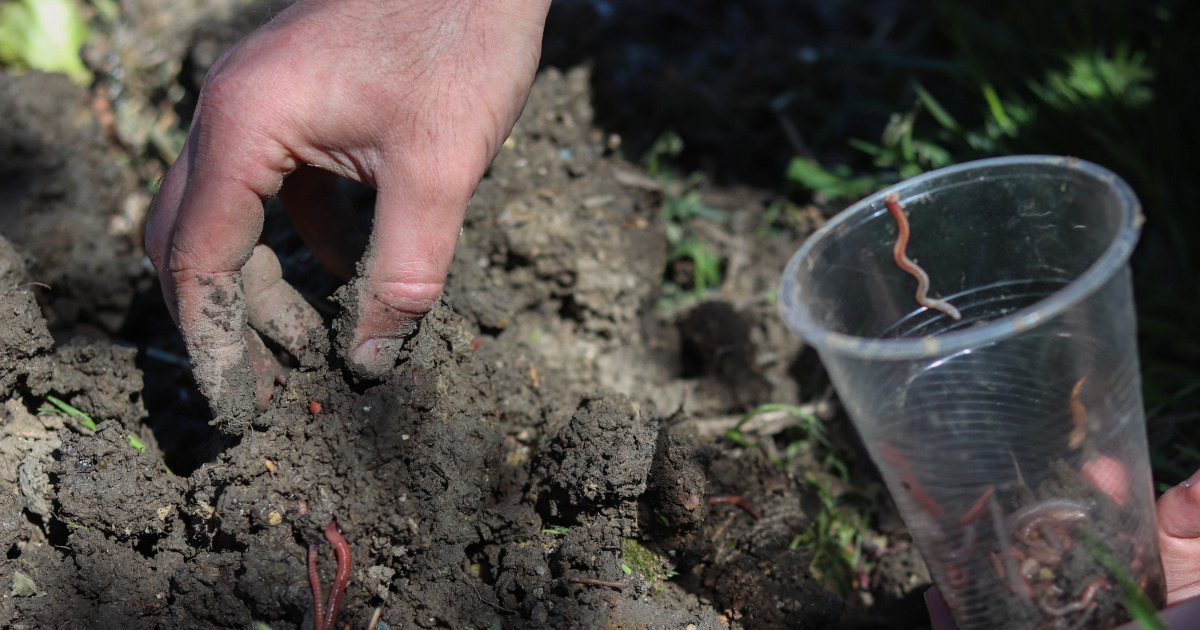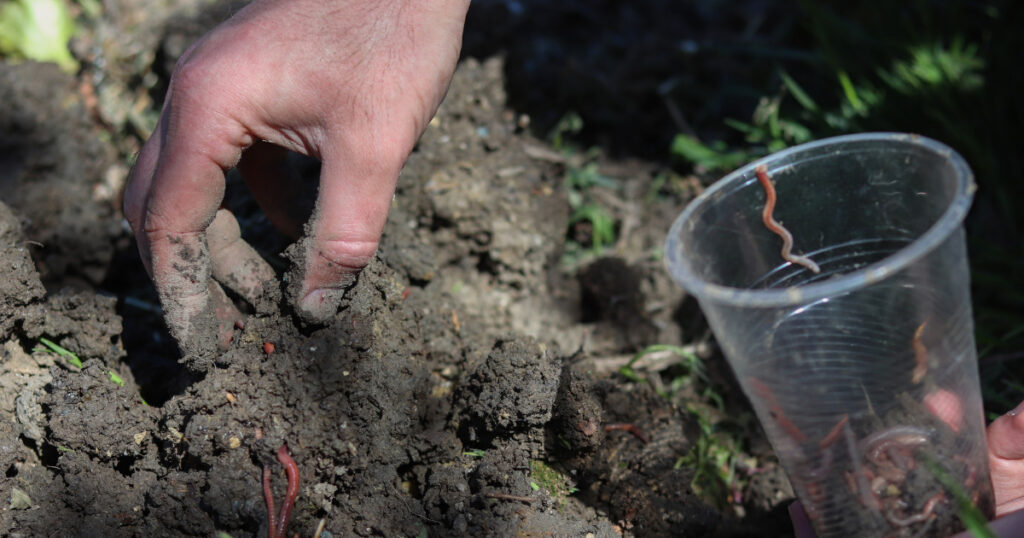 Earthworms are used in the sustainable and environmentally friendly process of vermicomposting to transform organic waste into compost that is rich in nutrients. Since organic farming, waste management, and sustainable agriculture are becoming more and more popular in Punjab, vermicomposting may present a profitable business opportunity. You can sell this compost to farmers or gardeners or export it to other states of India.
FAQs
What are some side business ideas in Punjab with low investment?
Tourism, Spice farming, and Print on demand are some business ideas with low investment in Punjab
What are the best business ideas in Punjab in Hindi?
Organic farming, Dairy farming, and floriculture are some small business ideas in Punjab in Hindi to consider in 2023.
Conclusion
Punjab is a state with a storied past and vibrant culture. Along with a multitude of natural resources, the state has a skilled labour force. Because of this, Punjab is a great region to launch a business. In Punjab, a variety of business concepts might be profitable. Poultry farming, dairy farming, fish farming, beekeeping, floriculture, spice farming, and vermicomposting are a few of the most profitable business ideas in Punjab.
It's crucial to conduct your study and pick a business that's perfect for you if you want to launch a profitable business in Punjab. Also, be ready to put in a lot of effort and patience. With careful preparation and execution, you can launch a successful business.