Eager to know about the recent process to get a verified VIP account on Instagram? Recently Instagram made some changes in the process of getting a VIP account Instagram. This article offers a thorough, step-by-step procedure to assist you in obtaining that renowned blue tick on your profile. Your social media footprint will grow as a result of getting verified on Instagram, and your credibility as a public figure, celebrity, or brand will also rise. Use these ideas and methods to make your Instagram profile stand out and get more likes.
Table of Contents
Introduction
Many social media sites have ingrained themselves into our lives in this digital era. Instagram is one of the most widely used social networking sites, with over one billion monthly active users. This massive user base offers a sizable potential market for those trying to establish their brands or for companies looking to advertise their goods or services. Getting a Blue tick on Instagram can significantly improve your and your brand image as it is considered a status symbol of high-profile accounts. Today, in this article we will go through actual meaning, eligibility, steps, and new Meta policies to get a verified VIP account on Instagram. So, without further ado, let's dive in.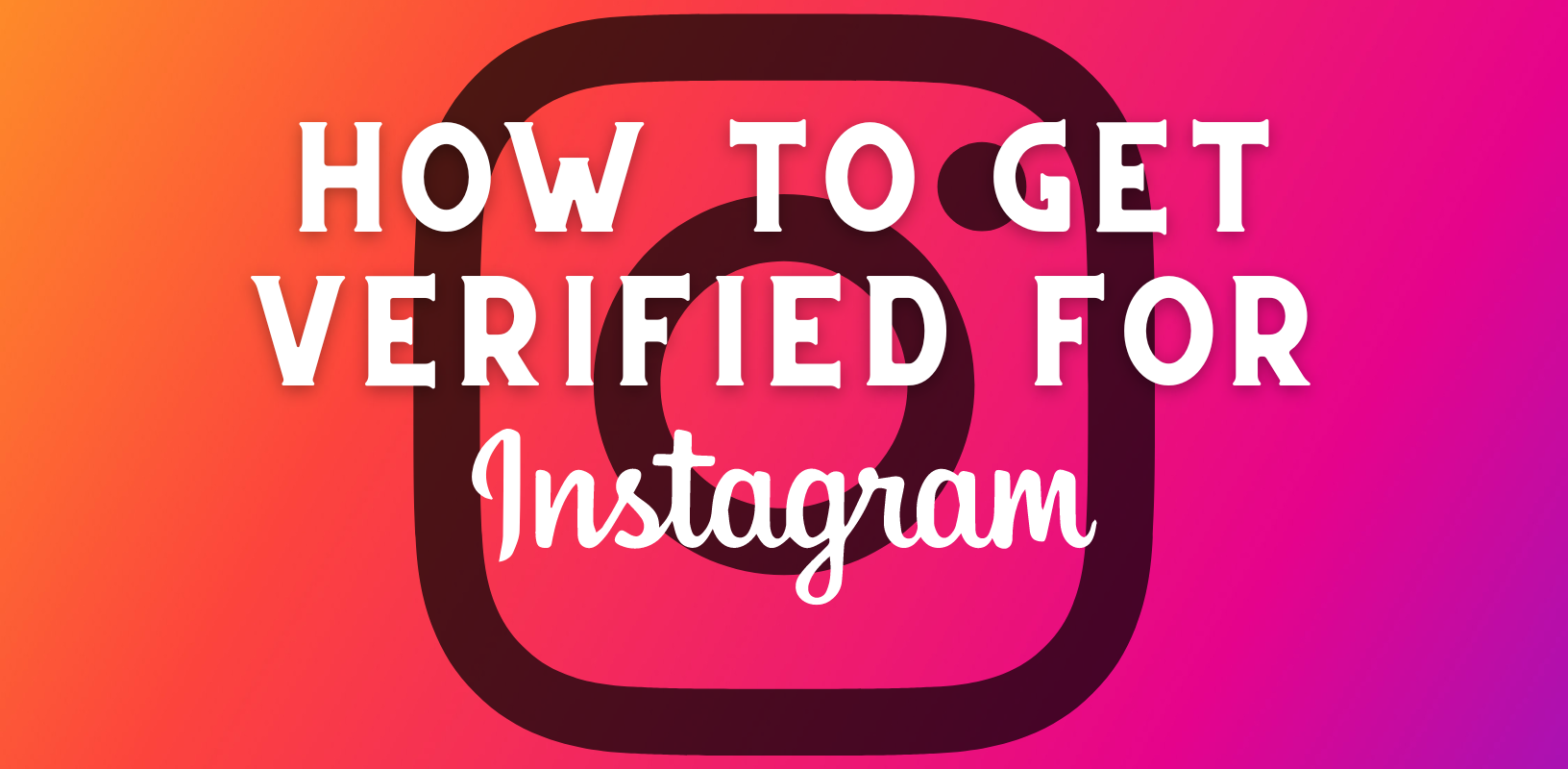 What is the meaning of Instagram Verification?
Instagram, along with other features, also offers blue ticks or verified badges to public figures, popular brands, and influencers as a symbol of authenticity. This verification badge makes it easier for users to tell real accounts from false ones, which is crucial for high-profile accounts that could be hacked or used to commit impersonation. The blue tick also denotes that the account has been examined and verified by Instagram. However, Instagram has some very strict guidelines that they adhere to while rolling out verified badges which we will discuss soon. But before we do that, let's take a look at the eligibility criteria for getting a verified profile.
ALSO READ: Instagram Bio Ideas: 10 Steps to Crafting The Perfect Copy For Your Brand (vip account instagram bio / vip account bio instagram)
Eligibility for VIP Account Instagram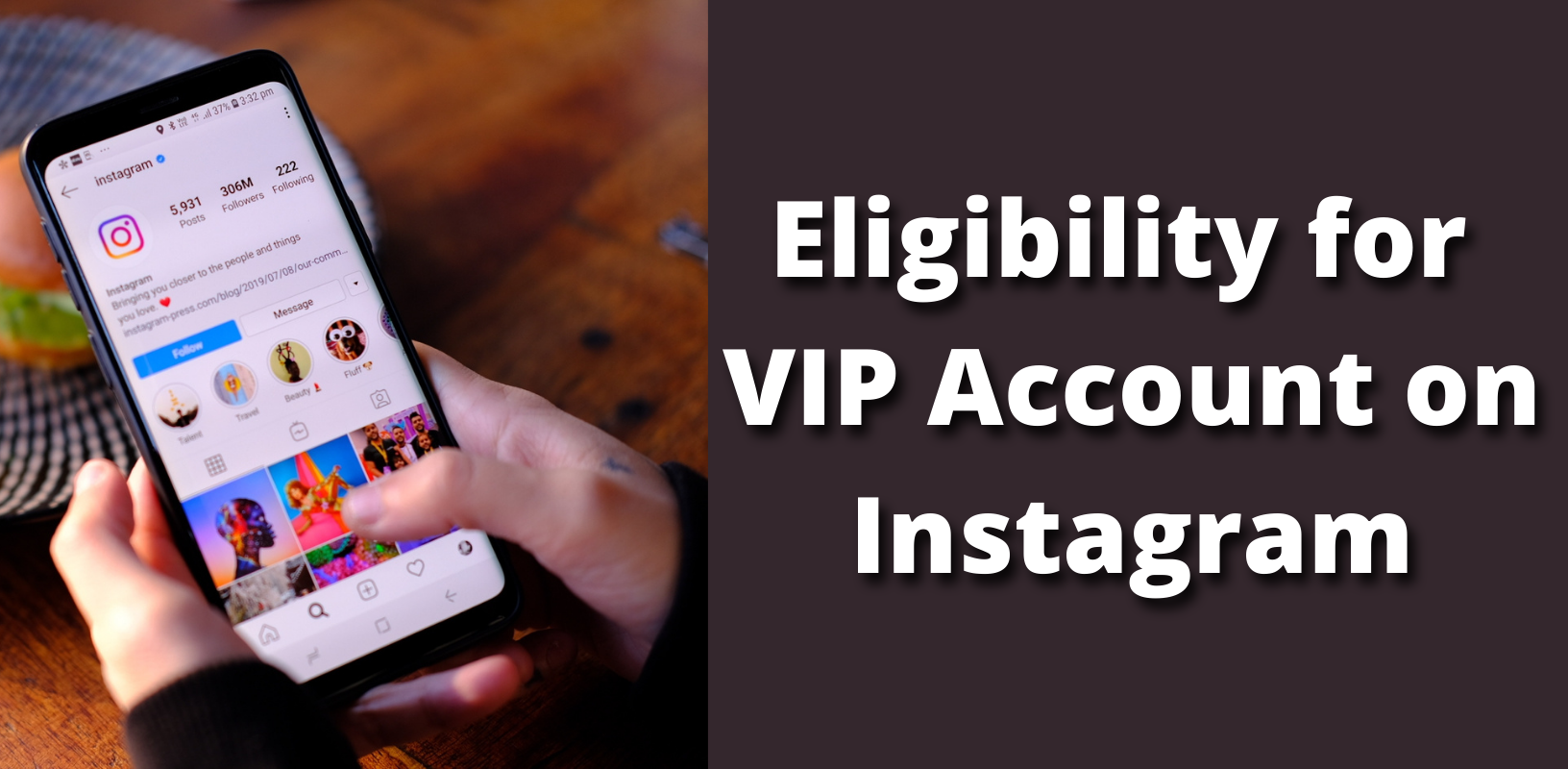 Almost anyone who is using Instagram for quite a while can apply for a Verified account badge. However, Instagram can be picky sometimes. So, to avoid any sort of rejection let's take a look at the eligibility criteria for getting a verified blue tick.
Your account must represent a legitimate individual, organization, or other legal entity.
The account you create must accurately reflect the person or company it represents. The same rules apply to famous things, like publications or animals.
Verification is limited to one account per person or entity; language-specific accounts are an exception.
You must have a bio, a profile picture, and at least one post for your account to be public.
Your account needs to stand in for a well-known, often searched-for brand, person, or other entity.
Besides these, you also require adhering to the terms and conditions along with the community guidelines to get a verified badge.
Meta's New Verification policy and plans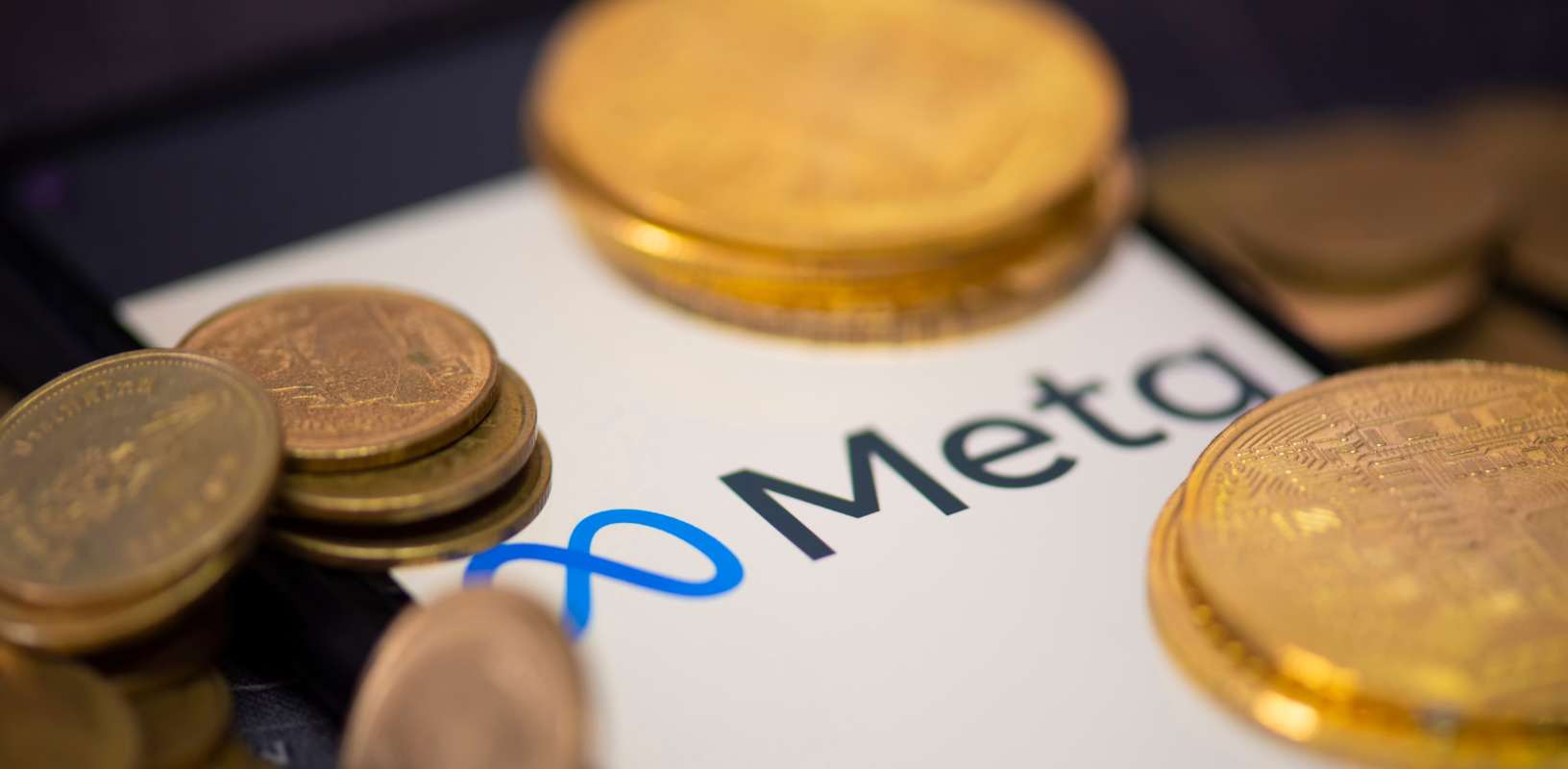 Recently, there have been some changes regarding the verification policy and plans to get a verified VIP account Instagram. Instagram and facebook's parent company Meta introduced subscription-based verified accounts which will also offer other benefits, including increased visibility, protection against impersonation, priority customer support, and more. As part of the new Meta Verified service, Instagram will charge users $11.99 a month for use on the web and $14.99 for use on iOS and Android in order to obtain a verification badge. CEO Mark Zuckerberg provided a statement regarding this stating that this new feature is about strengthening authenticity and security across meta-services. (Sources). So far, this premium-based subscription model in New Zealand and Australia.
The service is currently priced at $19.99 AUD online and $24.99 AUD on mobile in Australia and in New Zealand, $23.99 NZD on the web, and $29.99 NZD on mobile. The verification criteria however remain the same.
ALSO READ: 150+Best Hashtags for Instagram: How to find the most popular hashtags for Instagram Reels
How to get verified on Instagram?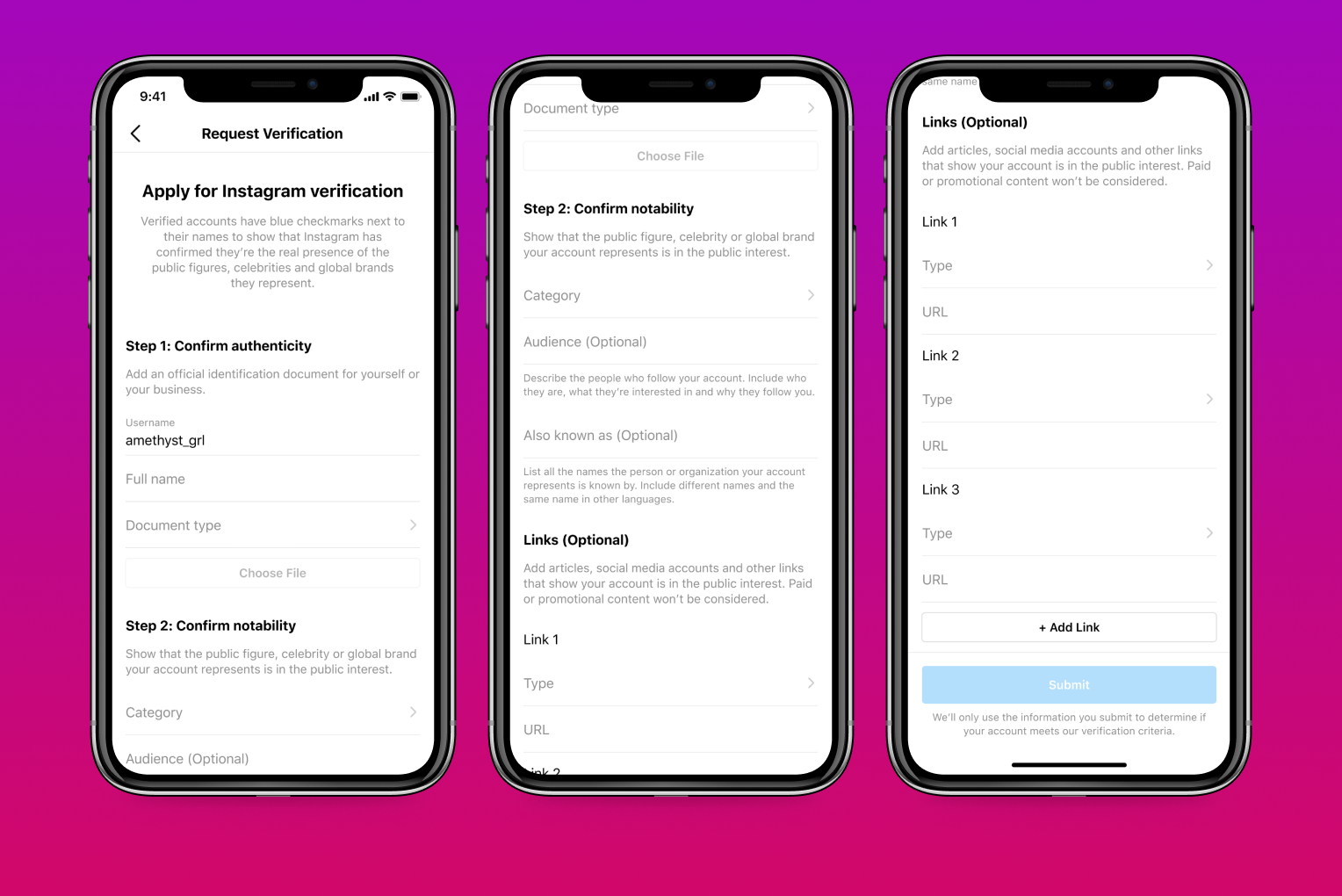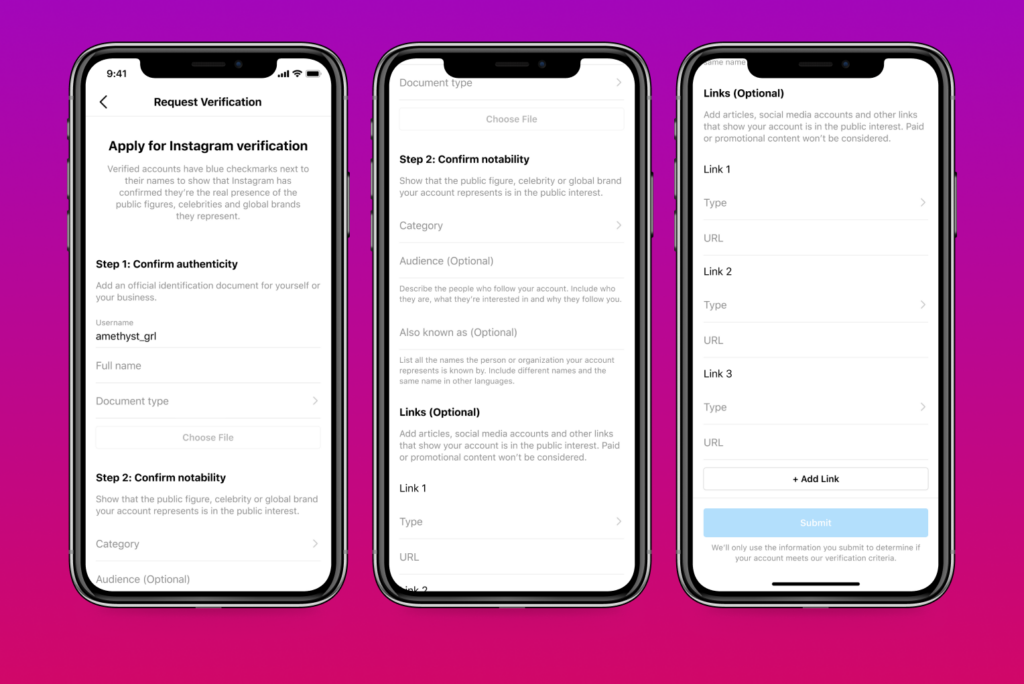 Although getting a VIP Account Instagram is a difficult process, there are measures that people and businesses can take to improve their chances. To become verified on Instagram, follow these steps:
STEP 1: Make sure to check the eligibility before applying
Your account must be well-known, genuine, and complete—it must have a bio, a profile picture, and at least one post—in order to qualify for verification. Also, the account needs to be widely known and have a sizable fan base. You can follow the eligibility section discussed in this blog for more information.
STEP 2: Verify your account
Visit your Instagram profile, and click on the three horizontal lines in the upper right corner.
Choose "Settings"
Follow the on-screen instructions to request verification.
Click "Account" and choose "Request Verification".
Your full name, a picture of your government-issued ID, and any other details that will help
Instagram determine your popularity and validity should be included in the verification request form.
STEP 3: Wait for the response
Instagram evaluates each verification request separately to see if it satisfies the platform's verification requirements. This includes looking at the account's notoriety, media presence, and public interest. Within a few days, you'll get a notification telling you if your request was granted or rejected.
STEP 4: Improve your profile
Make sure your profile is prepared for verification while you wait for Instagram's response. This entails having a comprehensive profile with a bio, profile picture, and at least one post in addition to having a significant online presence and media attention.
STEP 5: Reapply in case of failure
If your request for verification is turned down, keep trying. After 30 days, you can reapply for VIP account Instagram, or you can focus on boosting your internet visibility, growing your fan base, and establishing your reputation as a well-known person or brand before doing so.
ALSO READ: 10 Meta Influencers – What Are They And Are AI Influencers On Instagram The Future?
Benefits of a verified badge on Instagram
Having a VIP account Instagram can bring a range of benefits:
Enhanced credibility and authenticity: The blue tick is a sign of credibility and authenticity, indicating that Instagram has approved your account as being real and reliable.
Increased visibility and reach: On the platform, verified accounts are more likely to be seen at the top of search results, enhancing their exposure and reach.
Improved brand recognition: The blue tick can help your brand come across as a reliable and respectable source, which will improve your brand's reputation.
Impersonation prevention: By making it simpler for users to tell authentic accounts from bogus ones, the blue tick can assist prevent impersonation.
Access to special features: Accounts that have been verified may have access to unique features and resources, such as Instagram's swipe-up functionality for Stories, which enables users to include links in their Stories.
Possibilities for cooperation and partnership: Companies and influencers with verified accounts are frequently viewed as more authoritative and are more likely to be contacted by other brands about collaboration and partnership.
Additional Tips for maintaining a VIP account Instagram
If your account gets verified, then congratulations for your new VIP Account Instagram. Now you just need to keep a few things in your mind to ensure that the blue tick remains beside your name. Here are some tips to maintain your VIP Account Instagram:
Remain active: Provide high-quality content frequently that supports your business or image. Interact with your followers, reply to messages and comments, and keep up of current events and pertinent issues.
Follow up on your account: Watch your account for any shady activities or attempted impersonations. Inform Instagram right away if you see any suspicious behaviour.
Maintain presence: Maintain a presence on your website and other social media sites. Create a presence by writing as a guest on other blogs or social media pages, and keep your branding consistent across all channels.
Sustain your composure: Maintain a professional tone and a good reputation on your account. Avoid engaging in any contentious or unfavourable behaviour that can harm your reputation.
Check Analytics: Employ analytics to track your account's performance, including engagement, reach, and follower growth. Make use of Instagram's analytics tools to do this. Make changes to your content strategy based on this information to make your account more successful.
Collab with others: To broaden your visibility and reach, work with other brands or verified accounts. This can involve collaborations on content, sponsorships, or shoutouts.
FAQs
How can I get a blue tick on Instagram? (How do you get a VIP account on Instagram?)

In order to get a VIP account Instagram, one must comply with the terms & conditions and Community guidelines and must be a reputed, authentic personality with a bio, profile photo, public account and at least one post.

How long it takes for an Instagram verification request?

Usually, It takes a couple of days to get a response from the Instagram verification team. However, the response time can vary on the volume and complexity of the requests.

Who can apply to get verified on Instagram?

Any user can request verification on Instagram for a VIP account Instagram as long as they meet the verification requirements.

Can I apply for verification on Instagram if I have a private account?

No, to be verified on Instagram, you need to have an account that is public.

How many followers are required for Instagram verification?

There are no certain numbers mentioned on Instagram's requirement page. However, having a good amount of followers can increase the chances of getting verified.

Can I request verification on Instagram for multiple accounts of mine?

No, one can only have a single verified account on Instagram.

Does Instagram allow third-party verification?

No, Instagram never allows any third party to verify of Instagram accounts. You must apply by yourself if you want to get verified.
Conclusion
In conclusion, obtaining a VIP account Instagram can be a useful strategy for establishing your legitimacy and enhancing your online profile. You can improve your chances of becoming verified and having access to extra features and perks by fulfilling the verification requirements and following Instagram's instructions as mentioned in this blog.
It's crucial to keep in mind that verification is not a guarantee and that obtaining it may need patience, perseverance, and effort. You can continue to establish your brand and reputation by keeping your VIP account Instagram, being active and professional, using analytics, and participating in partnerships. Hopefully, after reading this article you have everything you need. Good luck!
Further Read: How to earn money from Instagram reels in India