Explore our in-depth review to the top ten Wix alternatives in 2023. If you're looking for a website builder that provides more than Wix, this handpicked list will expose you to a variety of wix alternatives free. These platforms offer attractive layouts, remarkable flexibility, and advanced tools to help you construct a distinctive and professional website, whether you're a small business owner, a blogger, or a creative professional.
Table of Contents
Wix – An Overview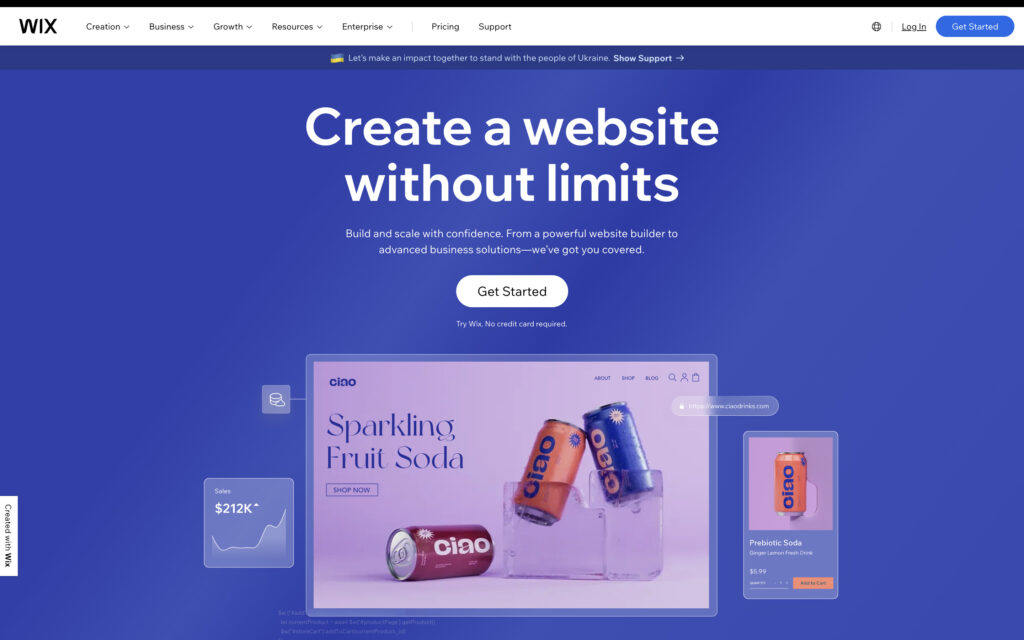 Wix is a website builder in the cloud that allows anyone to construct professional-looking websites without any coding skills. The platform provides a wide range of templates, features, and tools to assist users in creating any style of website, from basic personal blogs to complicated ecommerce sites. With over 200 million users, Wix is one of the most popular website builders in the world. The platform is simple to use, even for beginners, and it has a variety of features that make it a suitable choice for organisations of all sizes.
Wix – Features
Wix's primary features include the following:
Wix has a large selection of templates to pick from, so you can simply discover a design that matches your brand.
Wix's drag-and-drop editor allows you unlimited control over the design of your website. You may customise the colours, fonts, photos, and layout of your website to give it a really distinctive appearance.
Wix's advanced SEO features to assist you in optimising your website for search engines so that more people can find it.
Because Wix websites are mobile-friendly, your website will look amazing on any device.
Wix is an excellent solution for enterprises of all sizes, but it is especially well-suited for small and new firms. The platform is simple to use and inexpensive, and it has a variety of features that can assist businesses in expanding their internet presence.
Wix – Advantages and Disadvantages
Here are some of Wix's advantages and disadvantages:
Pros
Simple to use.
a variety of features.
Affordable.
Mobile-friendly.
Excellent for small enterprises and startups.
Cons
Some businesses may find it costly.
Advanced users have fewer customising possibilities.
Some templates may be overly generic.
Why Look for Wix Alternatives?
Wix is presently used by over 3.3 million websites. It's a sophisticated website builder, however it has restrictions and drawbacks.
A one-size-fits-all strategy and generic templates are not for everyone. If you want a unique, custom website, you will require a more hands-on approach.
The most basic Wix plans do not include analytics capabilities, which are vital for any website owner.
Wix operates on a subscription basis. To get the most out of the platform, you must use it on a regular basis. It makes little sense to spend $20-$50 per month for Wix tools if you only construct one website and never use them again.
Wix is crammed with extra features that some may deem unnecessary, but they're included in all business and ecommerce subscriptions, which affects its pricing.
Wix's marketing, design, and SEO tools are still rather basic and cannot totally replace professional software.
Wix does not give you complete control over your website. Because it is hosted on Wix, if Wix experiences a power outage or suspends your account, your website will suffer.
Wix premium plans cannot be utilised for more than one website. You'll need to buy a premium subscription for each site, which can soon become prohibitively expensive.
Because it is not possible to change a template for an existing website, you should exercise caution when experimenting with different designs.
To design a cutting-edge website, you must first understand what is possible and what tools are available to you.
How Blinkstore can help?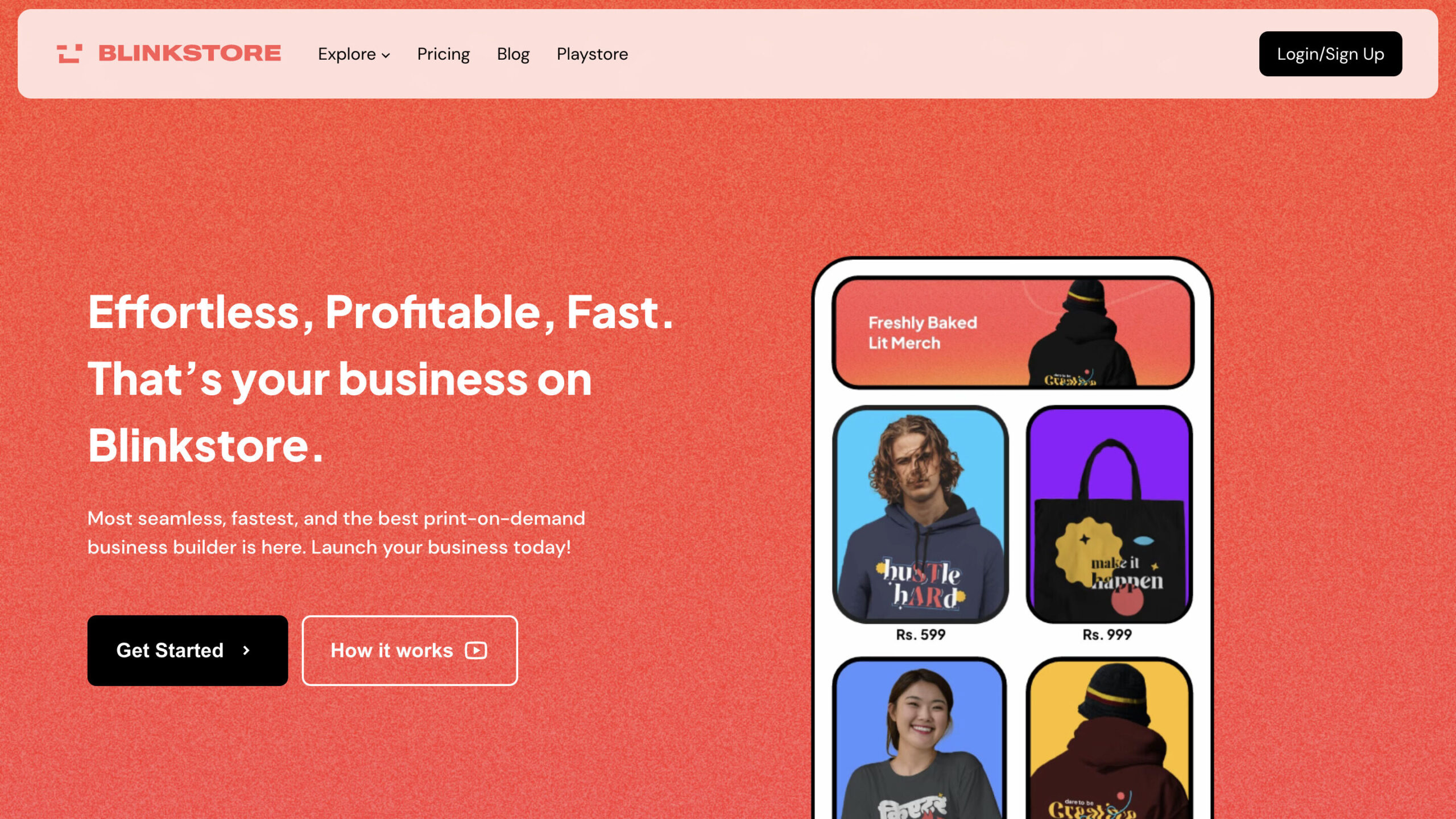 Blinkstore, one of the largest print-on-demand websites offers a lot of customisable gifts like swag bags, corporate gifts, and custom apparel at a great price with premium quality. It doesn't matter whether you are seeking corporate gifts for your employees, or looking for some swag bag ideas for your team members, Blinkstore got you covered. Blinkstore provides many different products that are completely customizable.
You can reach out to Blinkstore for any print-on-demand products at [email protected] or write to us on WhatsApp support at +91-9161351816.
Best Wix Alternatives to Consider in 2023
Here are the best alternative of Wix to consider in 2023.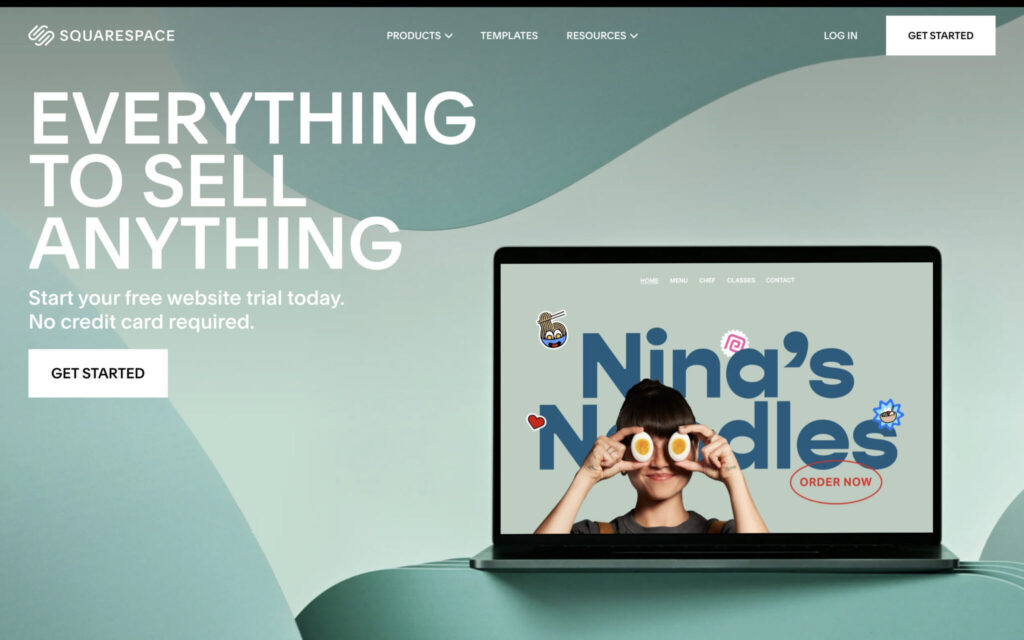 Squarespace is one of the most popular and user-friendly website builders available. It allows you to construct visually appealing responsive websites using professionally designed themes. Squarespace provides an easy-to-use visual website builder as well as fully-managed cloud hosting, making it simple to design amazing websites. It also includes a link-in-bio site builder and a domain locator to help you manage your internet presence.
Squarespace optimises the performance of your website by providing basic analytics and SEO tools, SSL security, and email marketing capabilities. Use the Video Studio app to enhance your content and have access to a large stock photo library. Squarespace also provides a free online logo builder to help you give your business a professional appearance. To make your Squarespace site stand out, you can also employ third-party themes and design packages.
You'll need the Commerce plan, which starts at $27 per month, if you want to avoid the 3% transaction fee and have full access to the ecommerce suite. By paying annually, you can save 25%.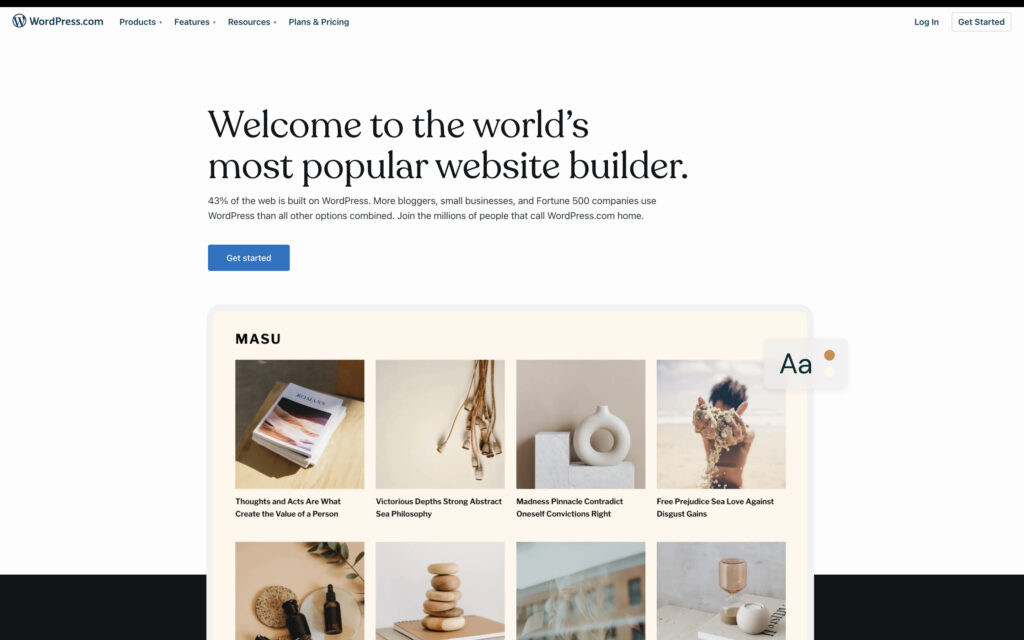 WordPress is a free and open-source website creation platform. WordPress is the most popular Content Management System, with one out of every four websites developed on it. It's also one of the most powerful Wix alternatives because professionals from all around the world contribute on a daily basis by fixing bugs, evaluating documentation, and so forth.
WordPress features over 60,000 plugins and 10,000 themes, giving you virtually endless options for customising and improving your site. WordPress plugins are add-ons that increase the functionality of your website. WordPress themes are professionally designed templates that define the look of your site. Although WordPress is a free alternative to Wix, you will need to pay for premium themes or plugins, as well as hosting and a domain name.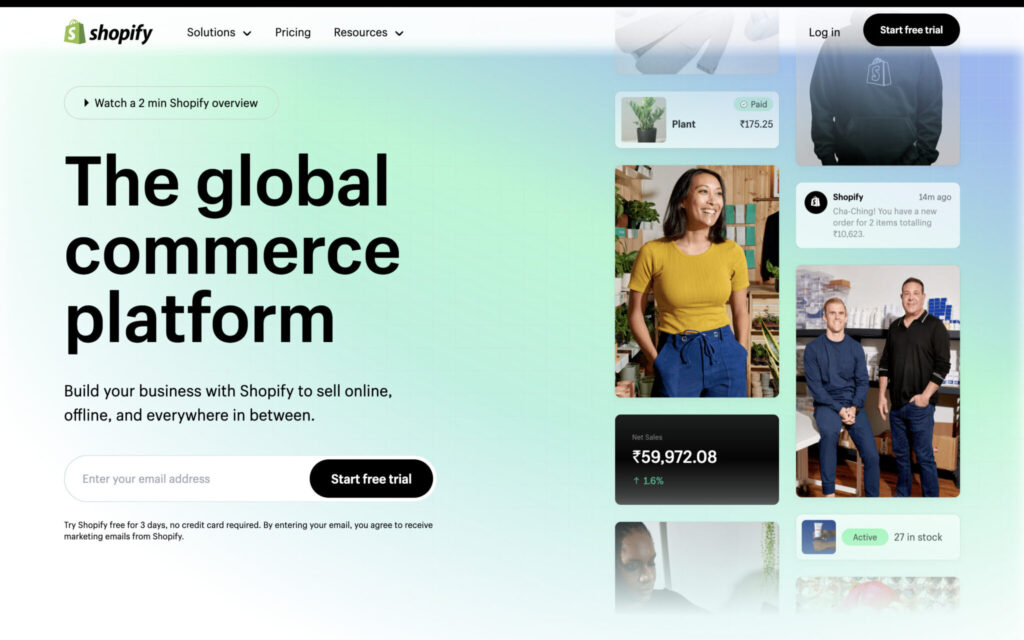 Shopify, which was created in 2006, is a popular e-commerce platform that allows businesses to create, customise, and manage online storefronts. Shopify provides a variety of services such as product administration, inventory management, order fulfilment, and secure payment processing through a user-friendly design and professionally produced themes. The Shopify dashboard allows users to manage their stores, track sales, and communicate with customers. The Shopify App Store provides a variety of apps and connectors to help streamline processes and scale e-commerce initiatives. This is currently one of the most popular Wix alternatives in 2023.
Shopify offers a free three-day trial. A basic subscription is $29 per month plus a 2.9% transaction fee. Make sure to sign up for annual billing to save 50%.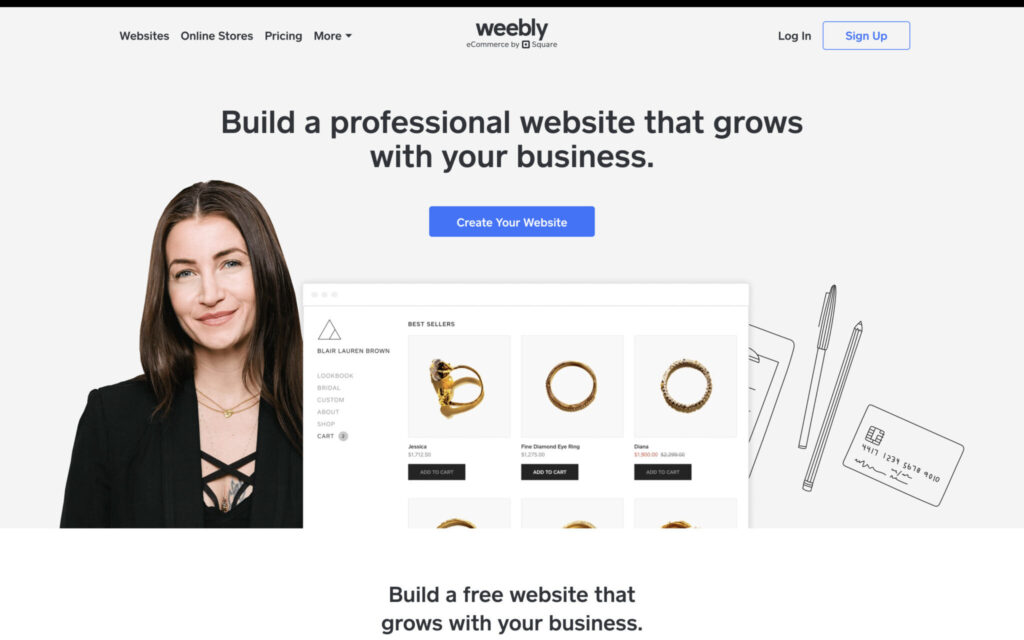 Weebly is another website builder and one of the best Wix alternatives that allows for dropshipping. Its unique feature is its drag-and-drop interface, which allows users to easily design a bespoke website without any coding skills. Weebly also provides mobile-responsive design and payment system integration, making it one of the top Shopify alternatives in India.
In Weebly simple store with your domain will cost you $12 per month. The $25 Business Plan includes inventory management, discount coupons, and other complicated E-commerce features such as shipment estimators. Power Sellers can pay $38 per month to receive real-time shipping and abandoned cart emails.
One of Wix's main competitors is the GoDaddy website builder. It's an all-in-one builder with a generous free plan, 100+ attractive templates, and a comprehensive set of ecommerce and marketing tools. Despite the fact that it is a code-free platform, it can help you set up and scale a robust online business with ease.
The website builder from GoDaddy allows you to easily create customer-friendly websites with configurable layouts. Make updates from your smartphone, use GoDaddy Studio to produce attractive content, and save customer information in one spot. Use SEO and social media tools to track performance and receive useful recommendations. Provide personalised communications, schedule appointments, and integrate your online store with key marketplaces. For a more seamless customer experience, customise menus, pricing, and delivery choices.
There is a free plan that provides content development tools, an appointment booking system, and other ecommerce features in perpetuity. When invoiced annually, more advanced options begin at $9.99 per month. GoDaddy imposes a transaction fee of about 2.3%.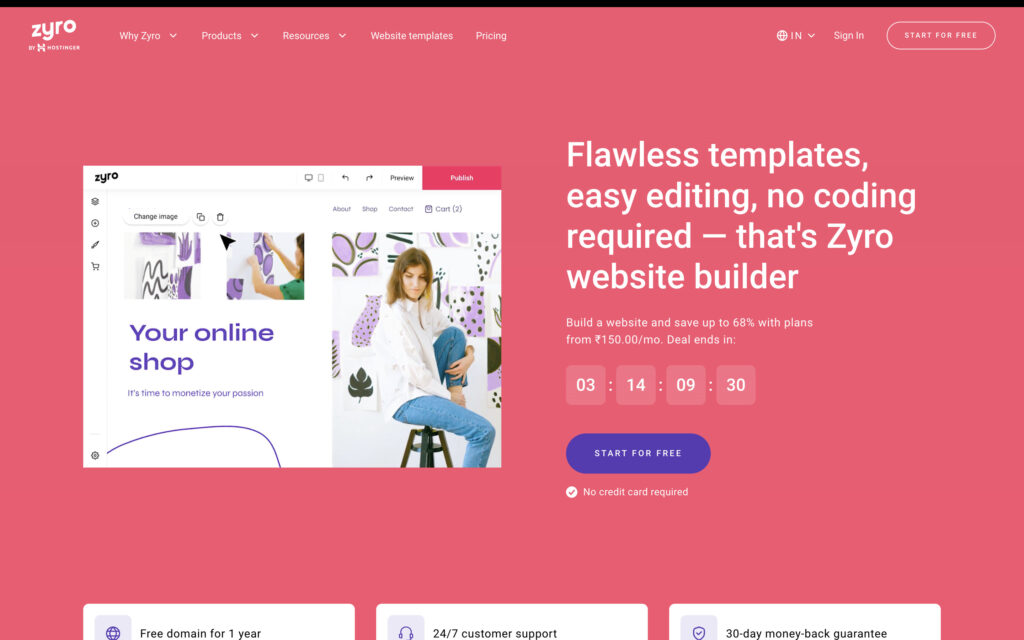 Zyro is a compelling alternative to Wix, providing a user-friendly website builder that allows you to easily construct great websites. You can easily customise your site to meet your unique vision with its straightforward drag-and-drop interface and a large variety of professionally created templates. Zyro also offers innovative AI-powered tools like the AI Writer and AI Heatmap to help you optimise your content and increase user engagement.
Zyro enables you to set up and run a successful online business by providing sophisticated e-commerce capabilities such as secure payment gateways and inventory management. Furthermore, its low price options make it an appealing option for cost-conscious people and enterprises.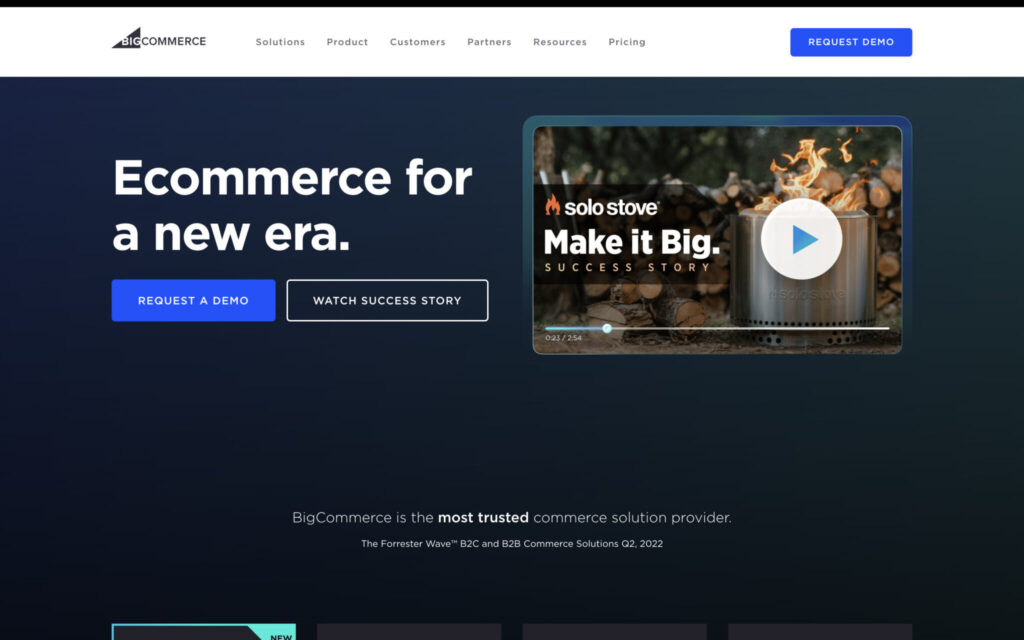 BigCommerce is an all-in-one eCommerce builder that offers a one-stop solution for establishing sophisticated online storefronts. This is one of the best Wix alternatives as you can rely on their skilled team to handle website speed, security, upgrades, and technical issues with their hosted platform. BigCommerce and WordPress integration enables you to leverage the characteristics of these two platforms to create an excellent eCommerce solution.
BigCommerce accepts a variety of payment methods, including PayPal, Stripe, Apple Pay, Amazon Pay, and others, without charging transaction fees, allowing you to keep your whole earnings from purchases. It outperforms the Wix eCommerce builder, making it an excellent option for online store owners. You can explore the platform's capabilities and upgrade to more advanced plans as your business grows with a 15-day free trial and pricing starting at $29.95 per month.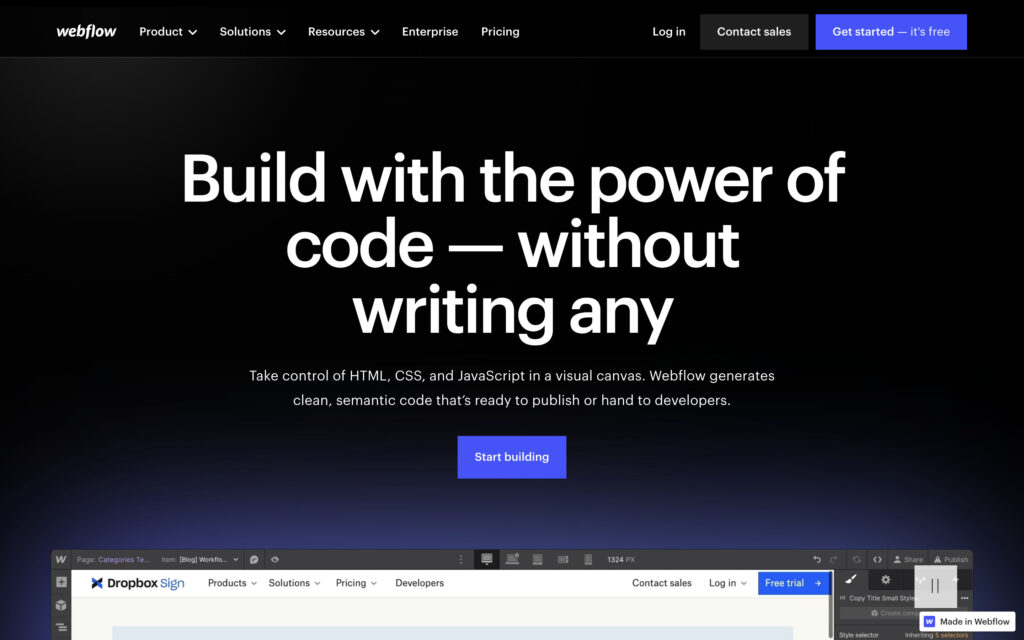 Webflow is a high-end no-code website builder designed for designers, marketers, and developers. Webflow, unlike other Wix competitors, does not rely on predefined templates. Webflow's CMS allows you to manage your website content easily, from planning and authoring through revising and structure. Create appealing online stores with customised product fields, personalise your shopping and checkout experiences, and interact in real-time with your team.
You can make immediate updates to your website without having to deal with sophisticated code, and you can use integrated SEO tools to improve your visibility. Take advantage of Webflow's quick and fully-managed hosting. Webflow has scalable pricing as well as a free plan. You'll need the CMS plan for $29 per month to build a content-driven website. The most affordable ecommerce plan is $42 per month. You can save 30% if you choose their annual plan.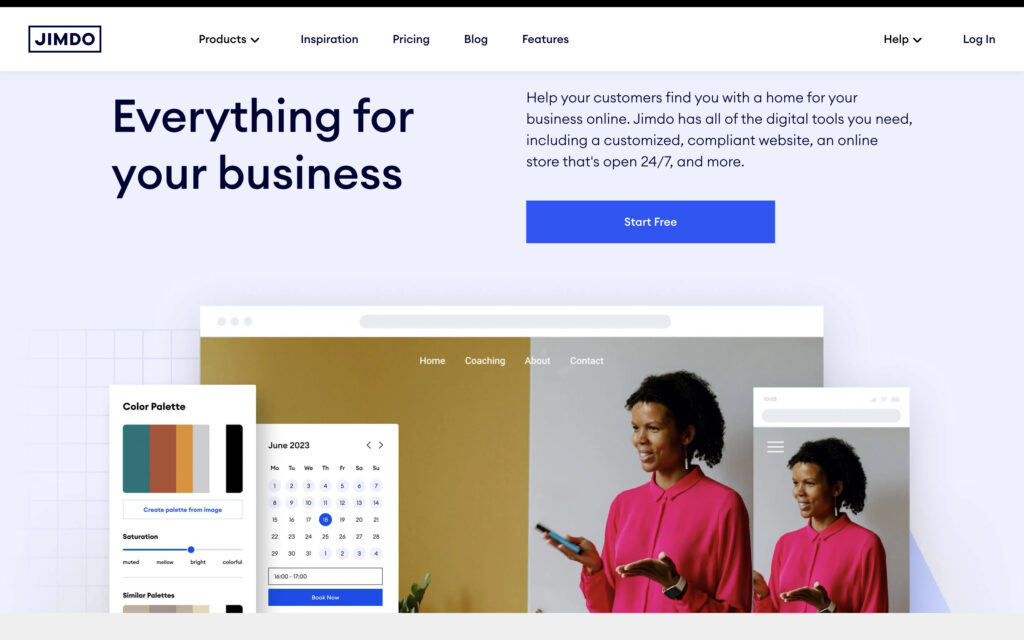 Jimdo is a code-free website builder designed for small-business entrepreneurs. You can rapidly construct mobile-optimized websites and customise them to fit your brand with this platform. It is a less expensive alternative to Wix that includes a drag-and-drop website builder, 100+ modern templates, SEO tools, coding features, custom domains, an online logo maker and personalised support.
Jimdo also provides Legal Text Generator for creating GDPR-compliant websites, an inspiration gallery, and simplified access to Facebook's selling tools. This means you can instantly sync your Facebook catalogue with Jimdo store products and create shoppable Instagram posts and Stories. Transaction fees are not charged by Jimdo. There is a free plan available on the platform. The most affordable option with visitor statistics is roughly $16 per month.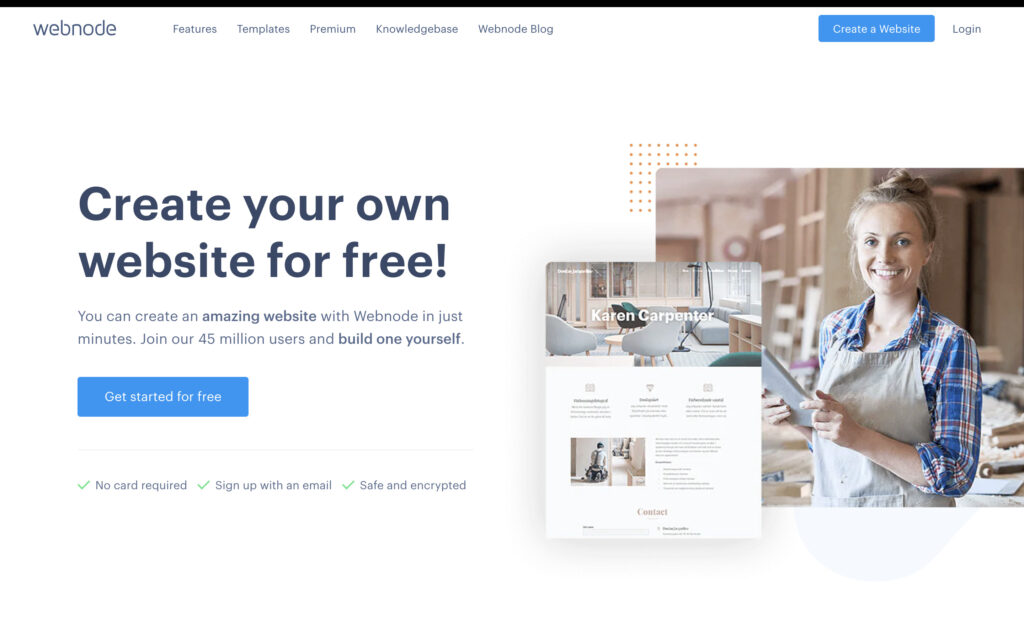 Webnode is a website builder that may be used to create responsive blogs, portfolios, event pages, and online storefronts. It is one of the best Wix alternatives as it gives all of the tools needed to construct visually stunning and conversion-focused websites, with over 100 modifiable templates and comprehensive support. Scalable hosting, a mobile-friendly website editor, SSL certifications, and enticing visual effects like parallax scrolling are all available.
Image and icon galleries, widget integration, infinite pages, statistics tools, built-in SEO, business email addresses, domain finder, and anonymous domain registrations are some of its exclusive features. Webnode allows you to sell memberships, accept different payment methods, bulk import products, add variants, and provide discounts and free shipping. Webnode provides a variety of price plans, starting at $3 per month for personal websites and $11 per month for business websites.
FAQs
What are the best Wix alternatives India?
WordPress, Shopify, Squarespace, Weebly, and BigCommerce are some prominent Wix alternatives in India.
Which is better Wix or WordPress?
Wix or WordPress is the better choice depending on your specific needs and tastes, as Wix gives an easy-to-use, all-in-one website builder, whilst WordPress provides greater flexibility and customization choices.
What's the cheapest alternative to Wix?
Weebly is regarded as one of the more economical alternatives to Wix, with pricing levels starting as low as $5 per month.
Conclusion
Finally, there are a plenty of outstanding Wix alternatives for creating your dream website. Whether you're a business owner, blogger, or creative worker, these top ten alternatives offer a variety of features and flexibility to meet your individual requirements. Each platform, from WordPress and Shopify to Squarespace and BigCommerce, offers distinct advantages such as configurable layouts, sophisticated e-commerce capabilities, seamless integrations, advanced SEO tools, and user-friendly interfaces. Whether you value design aesthetics, scalability, ease of use, or specialised functionality, these options enable you to develop magnificent websites that completely match your vision. Accept the freedom of choice and explore the top Wix alternatives in 2023 to maximise the potential of your online presence.