Affiliate marketing vs. dropshipping: two popular ways to generate money online as they don't demand a large investment and don't require you to worry about the delivery procedure or product stock are always the trending option if you want to start or shift your business online.
In this detailed blog, we will compare the affiliate and dropshipping business models and help you determine which one is ideal for you in 2023. Discover the advantages and disadvantages of each choice and learn how to succeed in either affiliate marketing or dropshipping. Make an educated selection and begin your internet business journey right away!
Table of Contents
Introduction
Starting an online company is now easier than ever before in the age of digital entrepreneurship. Affiliate marketing and dropshipping are two popular business concepts for newcomers. Affiliate marketing entails promoting someone else's goods and receiving a fee on each sale, whereas dropshipping entails selling things without keeping inventory and relying on a third-party provider to handle shipping and fulfilment.
Both approaches offer distinct advantages and disadvantages, making it difficult for newbies to choose which to follow. In this post, we will look at the distinctions between affiliate marketing vs. dropshipping, as well as the benefits and drawbacks of each, to help you decide which is best for you in 2023. Let's get started!
What Is Affiliate Marketing?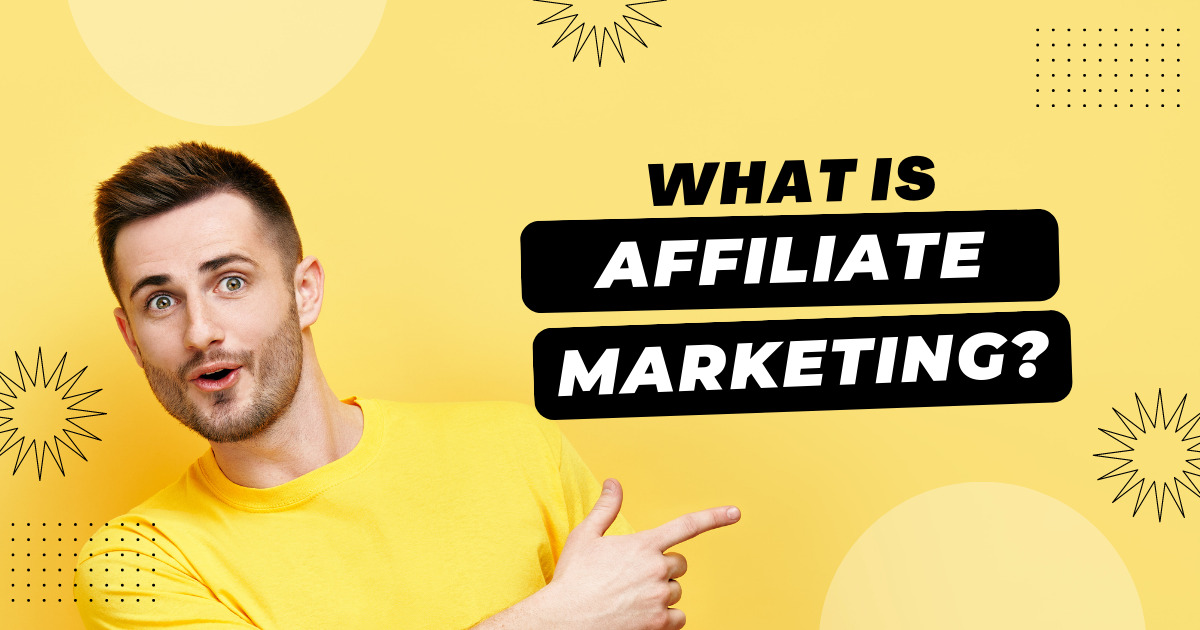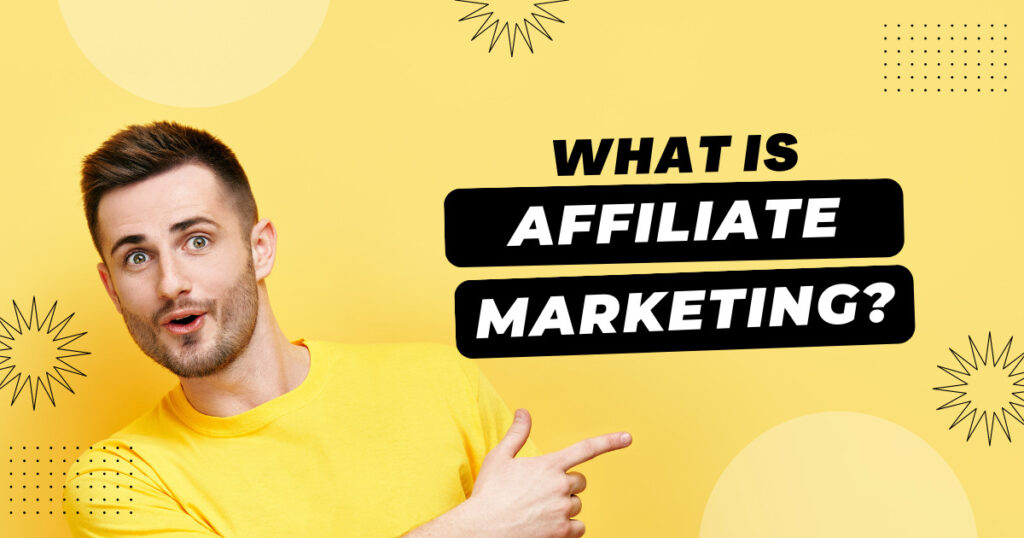 Affiliate marketing is a performance-based marketing approach in which an individual promotes another person's or company's product or service in exchange for a commission on each sale. In other words, affiliates advertise products to their target demographic and receive a share of the sales proceeds.
Affiliate marketing is popular because it allows people to earn money without having to create a product or deal with customers. Finding a good product, signing up for an affiliate programme, creating unique affiliate links, advertising the product through multiple channels, and earning a commission for each sale made through their link are all part of the process. Many businesses, like Apple, Fiverr, and Sephora, employ an affiliate marketing programme to expand their operations.
Key Players of Affiliate Marketing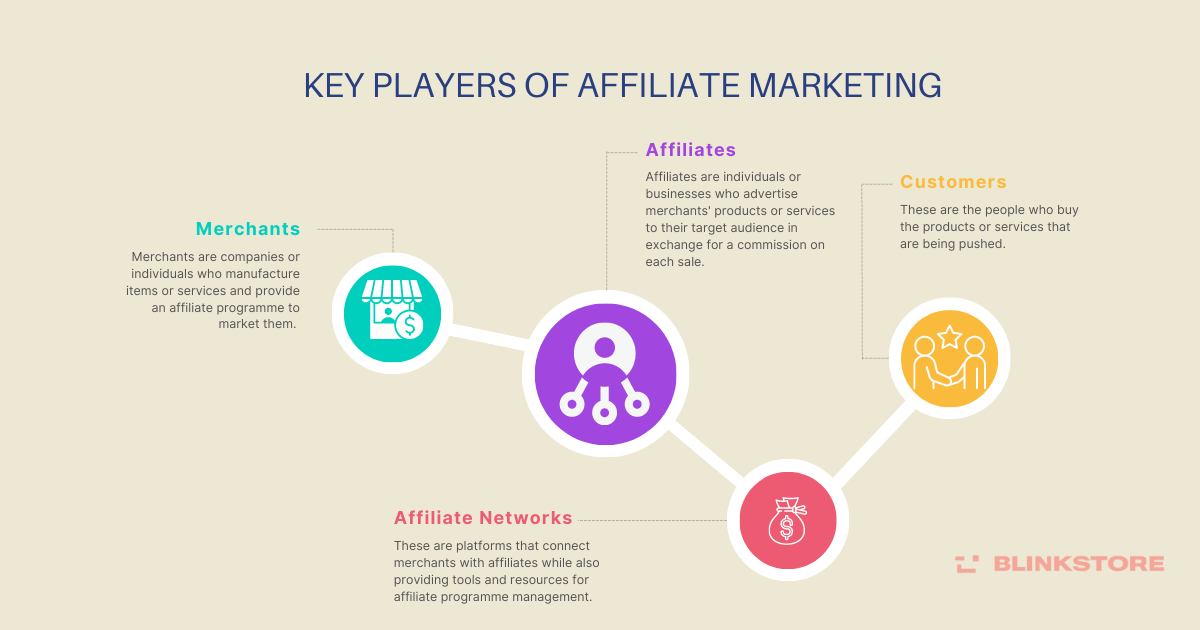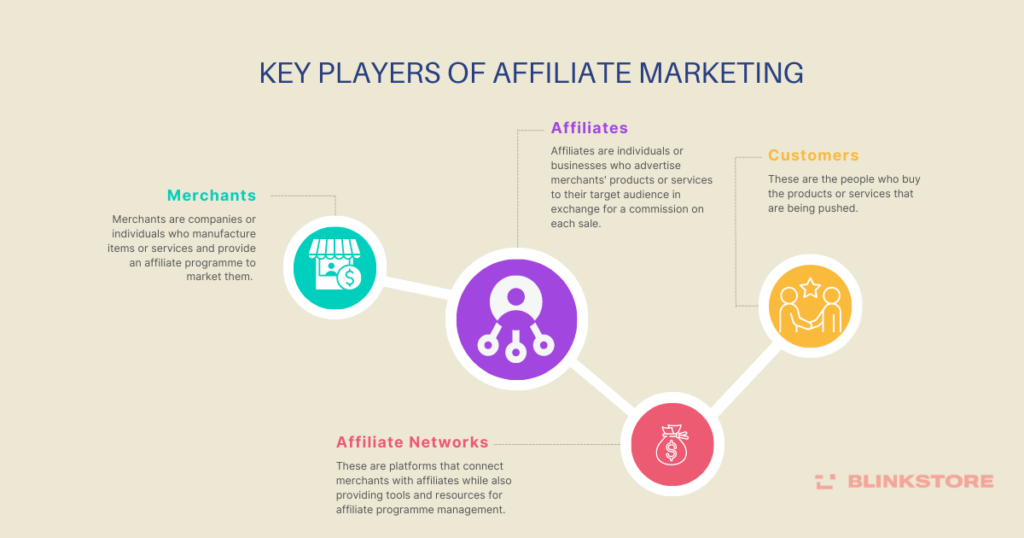 These are the key players who are involved in Affiliate Marketing.
Merchants: Merchants are companies or individuals who manufacture items or services and provide an affiliate programme to market them. Affiliates are often provided with promotional resources such as banners, links, and product information to assist them in marketing their items.
Affiliates: Affiliates are individuals or businesses who advertise merchants' products or services to their target audience in exchange for a commission on each sale. Bloggers, influencers, website owners, social media marketers, and anybody else with an online presence can be affiliates.
Affiliate Networks: These are platforms that connect merchants with affiliates while also providing tools and resources for affiliate programme management. Affiliate networks also manage payments and sales and commission tracking.
Customers: These are the people who buy the products or services that are being pushed.
Affiliate Marketing: Pros and Cons
Now that we know what is affiliate marketing and how it works, we should also know what are the benefits and risks involved in it. Here are some of the main points to consider while comparing affiliate Marketing vs. dropshipping:
Advantages of Affiliate Marketing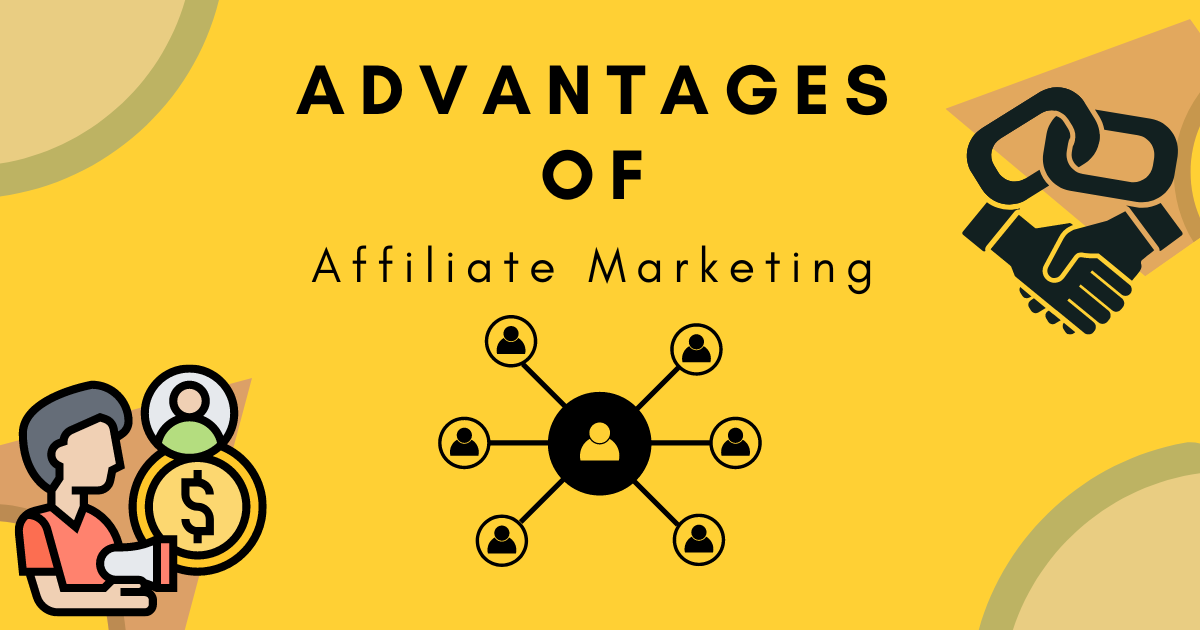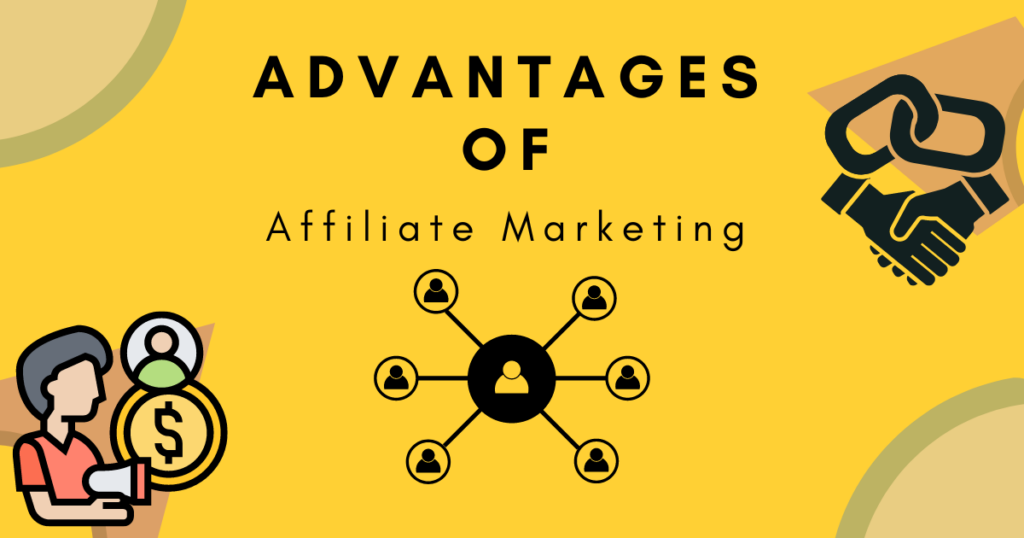 No Product Creation: There is no need to establish a product or service while using affiliate marketing. You only need to advertise someone else's goods, saving you time and money on product development.
Low overhead costs: As an affiliate marketer, you do not need to stock products, distribute them, or handle customer care. As a result, the overhead costs are significantly reduced as compared to alternative business strategies.
Flexibility: Because affiliate marketing allows you to work from anywhere with an internet connection, it is a versatile alternative for folks who like to work remotely or wish to make passive money.
High Earning Potential: If you choose the correct niche and products to advertise, affiliate marketing can be quite profitable. Some affiliates make a living by advertising things they enjoy.
Low Risk: Affiliate marketing has little to no financial risk. You don't have to commit a lot of money upfront, and if one product fails to sell, you can just go on to the next.
Scalability: By growing the number of products you promote, expanding your reach, and optimising your marketing strategy, affiliate marketing may be easily scaled.
Product Variety: With affiliate marketing, you have access to a diverse range of products and services to advertise, allowing you to select those that correspond to your interests and hobbies.
Established Affiliate Programmes: Many well-known companies have affiliate programmes that provide a variety of promotional materials, such as banners, social media postings, and email templates, making it simple to begin pushing products right away.
Passive Income: Affiliate marketing allows you to generate money while you sleep. Once your marketing efforts are in place and sales are being generated, you can continue to earn commissions even when you are not actively advertising the product.
Relationship Building: Affiliate marketing allows you to connect with other marketers, bloggers, and influencers in your niche, which can lead to new opportunities and partnerships.
Customer Assistance: As an affiliate marketer, you are not required to manage customer assistance, which saves you time and energy. The product owner is in charge of handling any consumer enquiries or complaints.
Analytics: Many affiliate programmes include statistics and data on the efficacy of your promotional activities, allowing you to track your sales, clicks, and conversion rates and optimise your marketing plan accordingly.
Disadvantages of Affiliate Marketing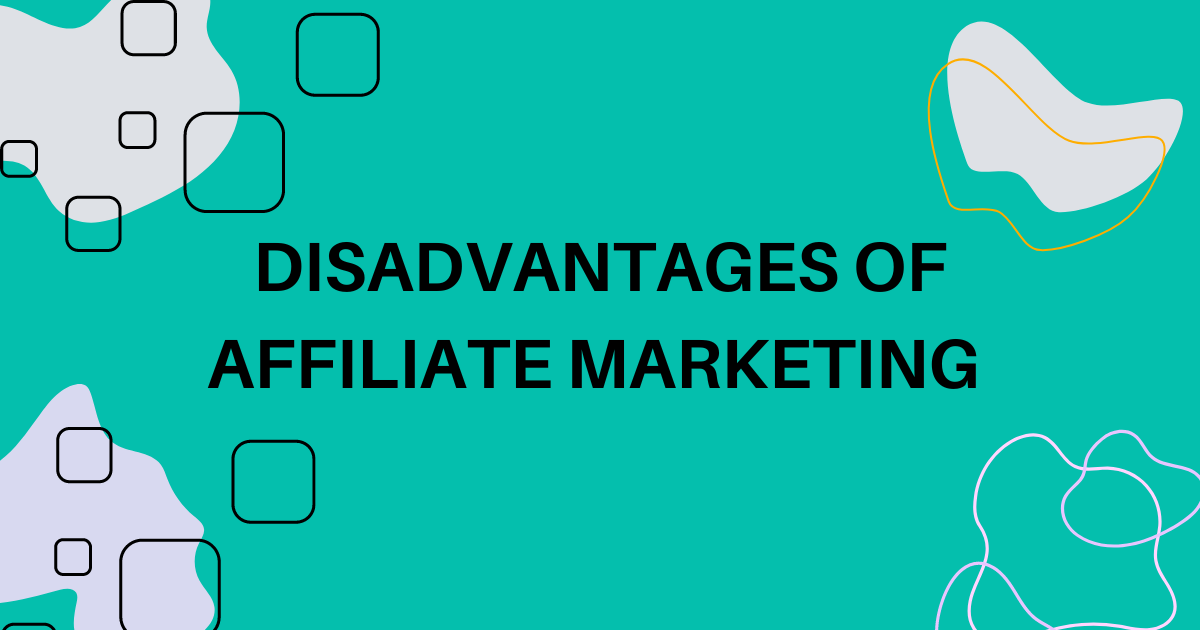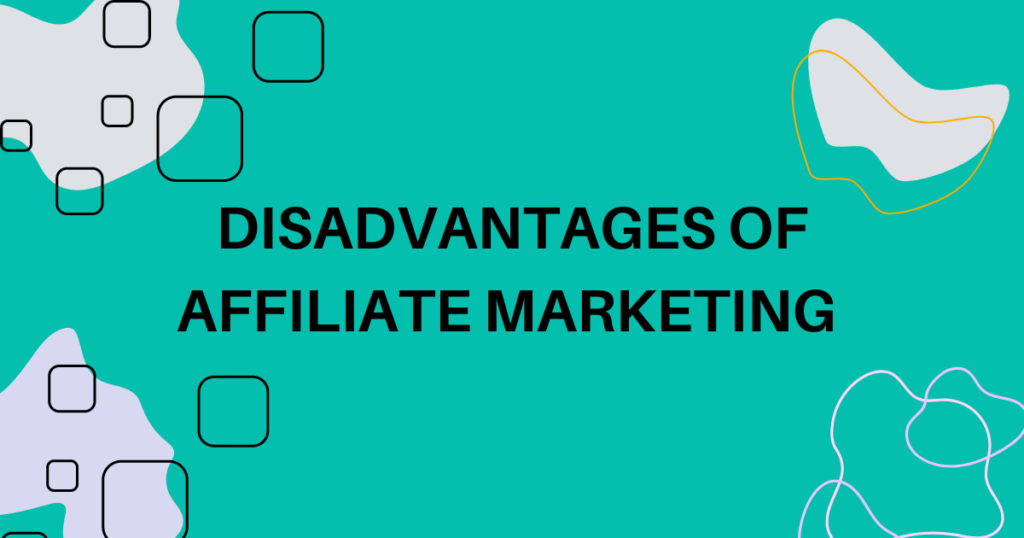 While there are numerous benefits to affiliate marketing, there are some drawbacks to consider, including:
Dependence on Merchant: You rely on the merchant to provide you with high-quality items and services to advertise as an affiliate marketer. If the merchant's products or services have problems, it can harm your reputation as an affiliate.
Low Commission Rates: Because some merchants provide low commission rates, it might be difficult to create a substantial income from affiliate marketing.
Limited Control: You have little influence over the products or services you advertise as an affiliate marketer. You may be unable to alter the product, pricing, or marketing materials, limiting your capacity to optimise your marketing campaigns.
Competition: Affiliate marketing is a popular business concept, and there is frequently a lot of rivalry in many niches. This makes it difficult to stand out and generate sales.
Technical Difficulties: Affiliate marketing necessitates some technical knowledge, such as how to generate and track affiliate links, which might be difficult for some.
Sudden Termination: Merchants can terminate their affiliate programme at any time, resulting in lost commissions for affiliates.
Affiliate Fraud: Some affiliates participate in fraudulent practices, such as employing phoney leads or clicks, which can harm the merchant's and other affiliates' reputations.
What is Dropshipping?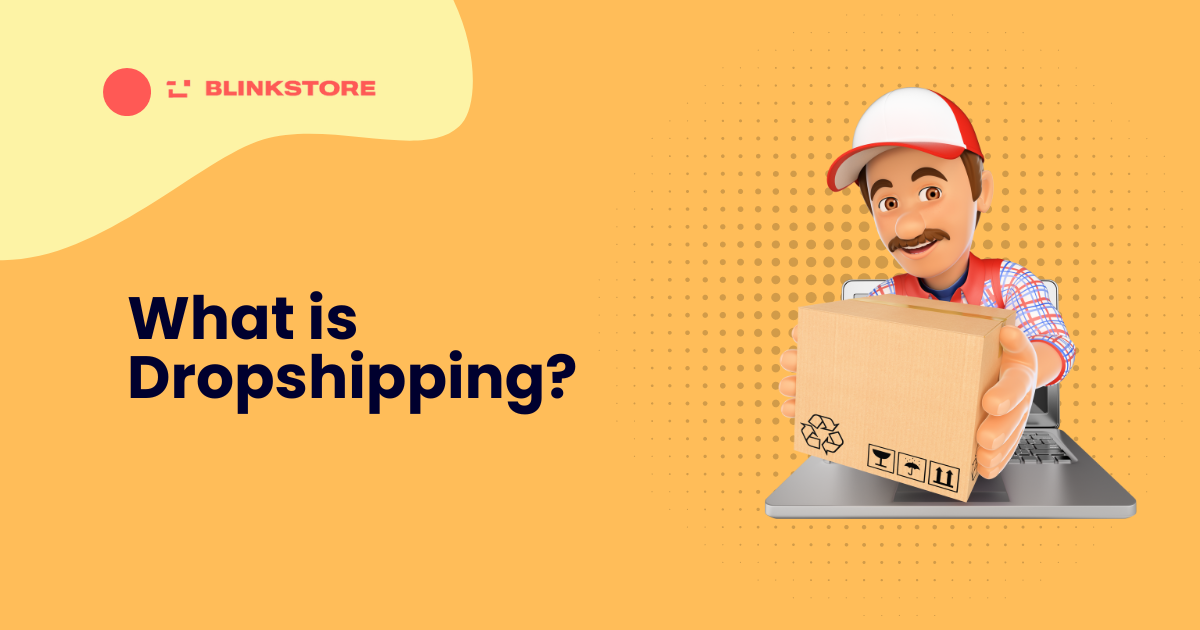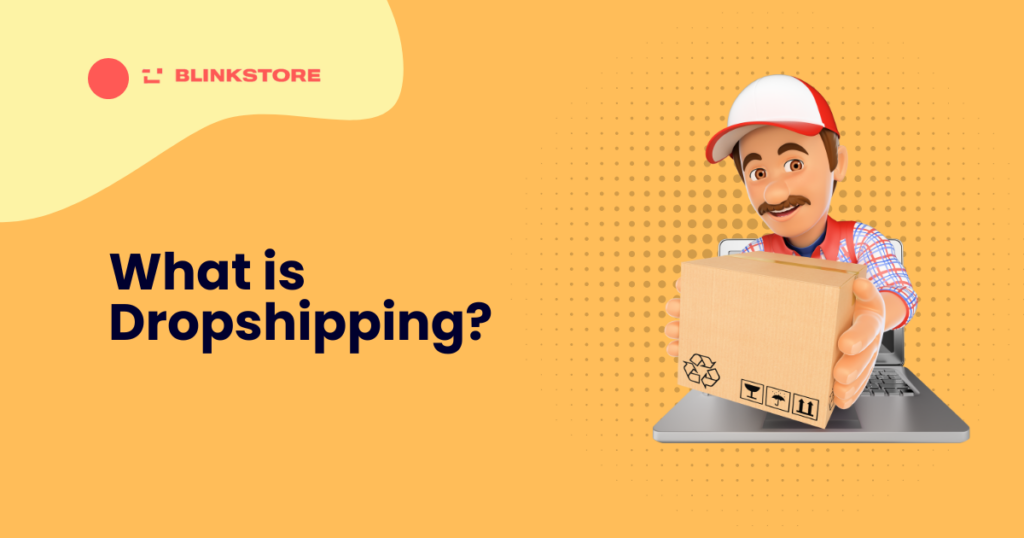 Dropshipping is a retail fulfilment method in which a store does not stock the things it sells. When a consumer puts in an order, the store buys the item from a third party, generally a wholesaler or manufacturer, and ships it straight to the customer. The store never sees or handles the merchandise, and the consumer is unaware that it was obtained through a third party. Dropshipping is a popular business strategy since it allows entrepreneurs to create an online store with no inventory or warehouse space needs.
In Easy words, a $30 product can be sold for $40, and the merchant can pay the seller $20 while keeping $10 as a sale commission. Read this article on How To Start Dropshipping Business in India in 3 Easy Steps to know more about dropshipping.
Key Players associated with Dropshipping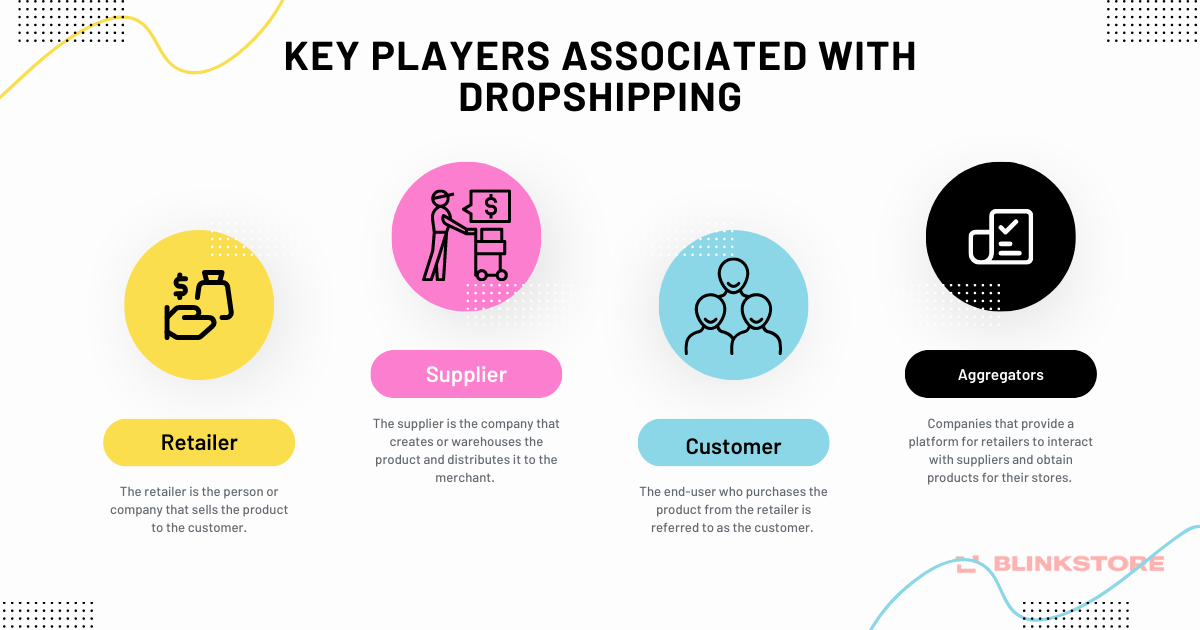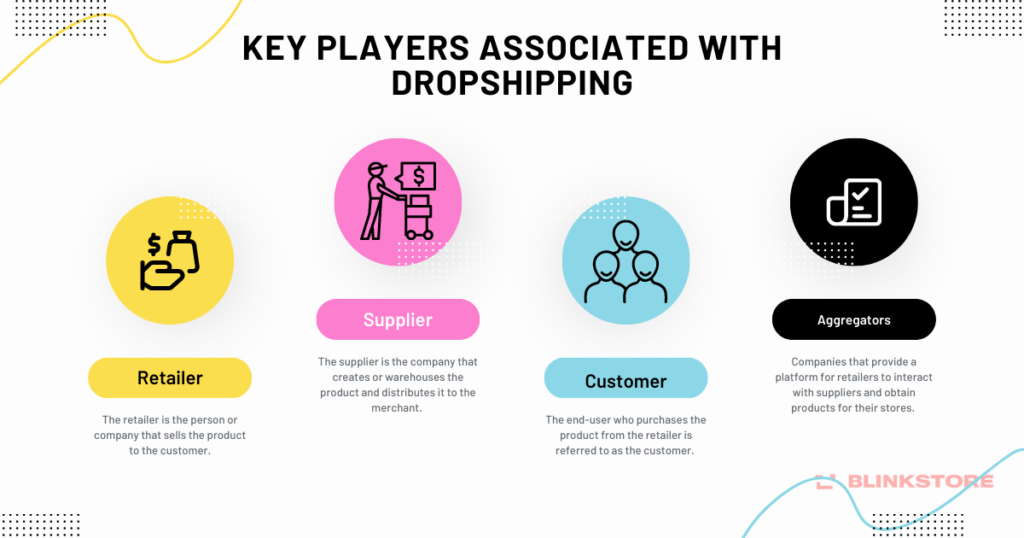 When we talk about key players, it means the people who are directly associated with the process of Dropshipping. Here are the main characters that can influence the Dropshipping:
Retailer: The retailer is the person or company that sells the product to the customer. The merchant does not keep inventory in dropshipping but instead purchases the product from the supplier when the client puts in an order.
Supplier: The supplier is the company that creates or warehouses the product and distributes it to the merchant. After receiving the order from the store, the supplier ships the product directly to the client.
Customer: The end-user who purchases the product from the retailer is referred to as the customer. The customer is ignorant of the supplier's involvement in dropshipping and solely communicates with the retailer.
Dropshipping Aggregators: Companies like Blinkstore and Oberlo provide a platform for retailers to interact with suppliers and obtain products for their stores. In Blinkstore, you even get to set your margin amount which is quite rare in comparison to other dropshippers.
Dropshipping: Pros and Cons
In the battle of affiliate marketing vs. dropshipping, we have previously discussed the pros and cons of affiliate marketing. Now we will take a look at the merits and demerits of dropshipping:
Advantages of Dropshipping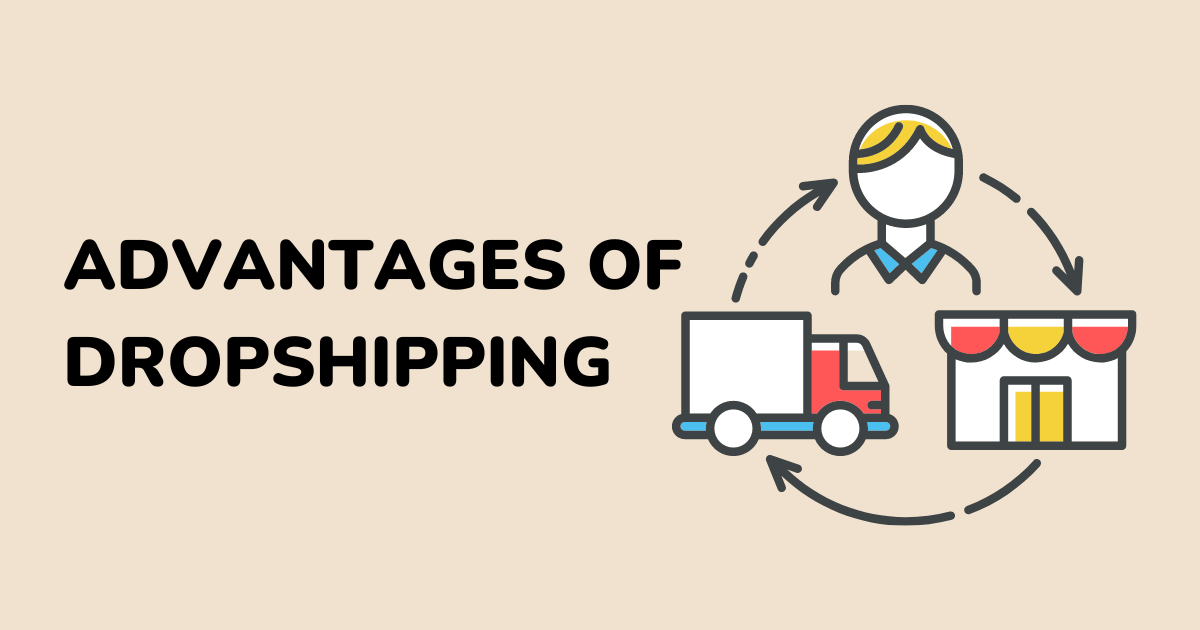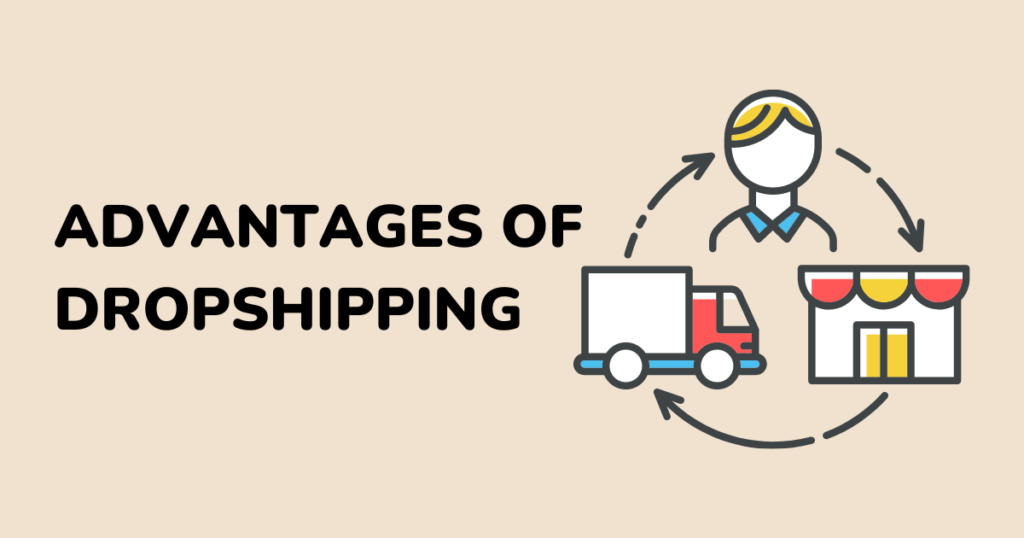 Easy to set up: Dropshipping is quite simple to set up, and sellers can launch their online business rapidly without having to worry about inventory or logistics.
Improved cash flow: Because the retailer pays the supplier only after the client has paid for the product, drop shipping can help improve cash flow by minimising the need for upfront financing.
Low risk: Dropshipping is a low-risk business model because retailers only pay for the merchandise once a customer has placed an order.
Customization capabilities: Dropshipping shops can customise their branding and packaging, which helps differentiate their items and create a distinct brand identity.
Access to Global Market: Dropshipping allows shops to offer their products to customers all over the world, which can help them improve their customer base and revenue.
Time-saving: Dropshipping saves retailers time on inventory management and logistics, allowing them to focus on other parts of their business such as marketing and customer support.
Competitive pricing: Dropshipping shops can provide low prices on their items because they do not need to invest in inventory or warehouse space, which can help them attract more customers.
If you are planning to start a dropshipping business, you can check out the 20 Best Dropshipping Suppliers in India and choose your favourite.
Disadvantages of Dropshipping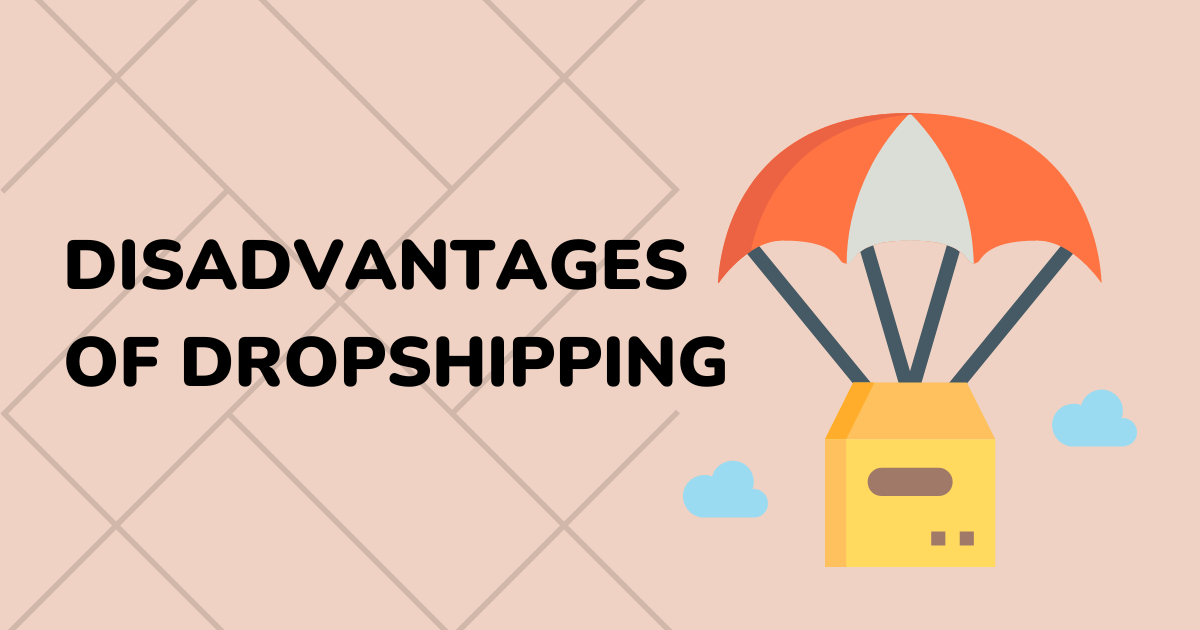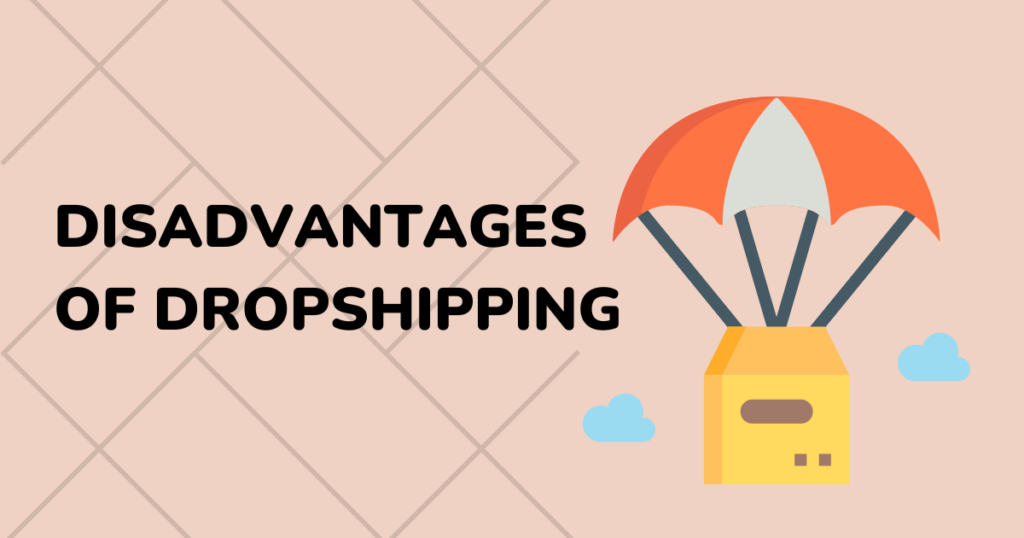 Just like affiliate marketing, dropshipping also has some limitations:
Customer service: Because the supplier is in charge of product fulfilment, the retailer may have to rely on them for customer service concerns, which can be tough if the supplier is unresponsive or difficult to communicate with. In comparison to affiliate marketing vs. dropshipping, this is one of the major drawbacks.
Lower profit margins: Because the retailer pays the supplier the wholesale price, their profit margin is often lower than if they purchased inventory in bulk and sold it at a higher price.
Lack of product quality control: Because the supplier handles product fulfilment, the retailer has less control over the product's quality and the shipping procedure. This can result in delays, faults, or damaged items, all of which have an influence on customer satisfaction.
Shipping costs: Dropshipping retailers must consider the shipping and handling costs associated with each order, which can eat into their profit margins.
Supplier mistakes: When a supplier makes a mistake, such as shipping the incorrect product or quantity, it can cause delays and customer discontent.
Competition: The dropshipping industry may be extremely competitive, with numerous shops providing similar products at comparable pricing. This makes it difficult for merchants to stand out and attract customers.
Most Profitable Model: Dropshipping vs. Affiliate marketing
It is difficult to determine which business model is more profitable between dropshipping and affiliate marketing because it is dependent on various aspects such as the products being sold, the target market, and the retailer's marketing talents. Affiliate marketing and dropshipping have quite different earning models.
The seller or merchant determines the commission you receive in affiliate marketing, but dropshipping allows you to establish your own prices. This means that your earnings grow as you sell more products in affiliate marketing, whereas your profit margins in dropshipping are controlled by your pricing methods.
However, it is crucial to note that returns and customer support might have an impact on your revenues when dropshipping, whereas affiliate marketing does not have such expenditures. In the end, the profitability of affiliate marketing vs. dropshipping is determined by the products and marketing techniques employed. Retailers should carefully weigh the benefits and drawbacks of each model to determine which one best fits their objectives and resources.
Comparison Table: Affiliate Marketing vs. Dropshipping
To summarise everything, here is a quick comparison table of Affiliate marketing vs. Dropshipping:
| | | |
| --- | --- | --- |
| Point | Affiliate Marketing | Dropshipping |
| Working type | Refer and Earn | Book profits on Arbitrage |
| Business Model | The amount of profit is the commission on the sold product which is usually paid on a monthly basis. | The deduction between the selling price and wholesale price is your total profit here. |
| Customer Support | Not Required. | Required. |
| Control over commission | Fixed commission. | You can have full control over your prices and profits. |
| Dependency | Always will remain dependent. | Can emerge as an Independent retailer or business. |
| Data and privacy | Not Required. | You need to manage your customer data. |
| Growth rate | Growth is fast but limited. | Growth takes time but is expandable. |
| Risks involved | Can be terminated at any time. | Quite Stable. |
Comparison Table: Affiliate Marketing vs. Dropshipping
Final Thoughts: Conclusion
Ultimately, in the battle of affiliate marketing vs. dropshipping, we can say that both affiliate marketing and dropshipping have distinct advantages and disadvantages that retailers should weigh when deciding on a business plan. Affiliate marketing can be a low-risk choice with less commitment but lower profit margins.
Dropshipping, on the other hand, can provide larger profit margins but comes with risks and problems such as shipping and handling fees, supplier faults, and less control over product quality.
Finally, the decision between affiliate marketing vs. dropshipping will be influenced by a variety of criteria, including the product niche, target demographic, and store marketing skills and resources. You can make an informed option that best meets your needs and goals in 2023 by thoroughly examining these aspects and knowing the pros and cons of each model.
FAQs
Which is best affiliate marketing or dropshipping?
There is no one-size-fits-all solution because affiliate marketing and dropshipping each offer distinct advantages and disadvantages that rely on a variety of criteria such as the retailer's aims, resources, and target market.
Which is better ecommerce or affiliate marketing?
It is dependent on the retailer's aims and finances, as both ecommerce and affiliate marketing have distinct benefits and drawbacks that retailers should evaluate.
Is affiliate marketing still profitable?
Yes, affiliate marketing can still be profitable, but it is dependent on a number of criteria, including the niche, target audience, and marketing skills of the store.
What are the disadvantages of affiliate marketing?
Lower profit margins, a lack of control over product quality, and potential conflicts of interest with the affiliate programme are some of the downsides of affiliate marketing.