With a booming population and a strong economy, Hyderabad is a city of opportunity. If you want to establish a business in Hyderabad, there are numerous successful possibilities with cheap investment. This article contains a collection of 20+ business ideas in Hyderabad that are suitable for entrepreneurs of various levels of expertise.
You're likely to find a business idea that's appropriate for you, whether you want to establish a little business or a significant organisation. Keep reading to learn more!
Table of Contents
Hyderabad – City of Pearls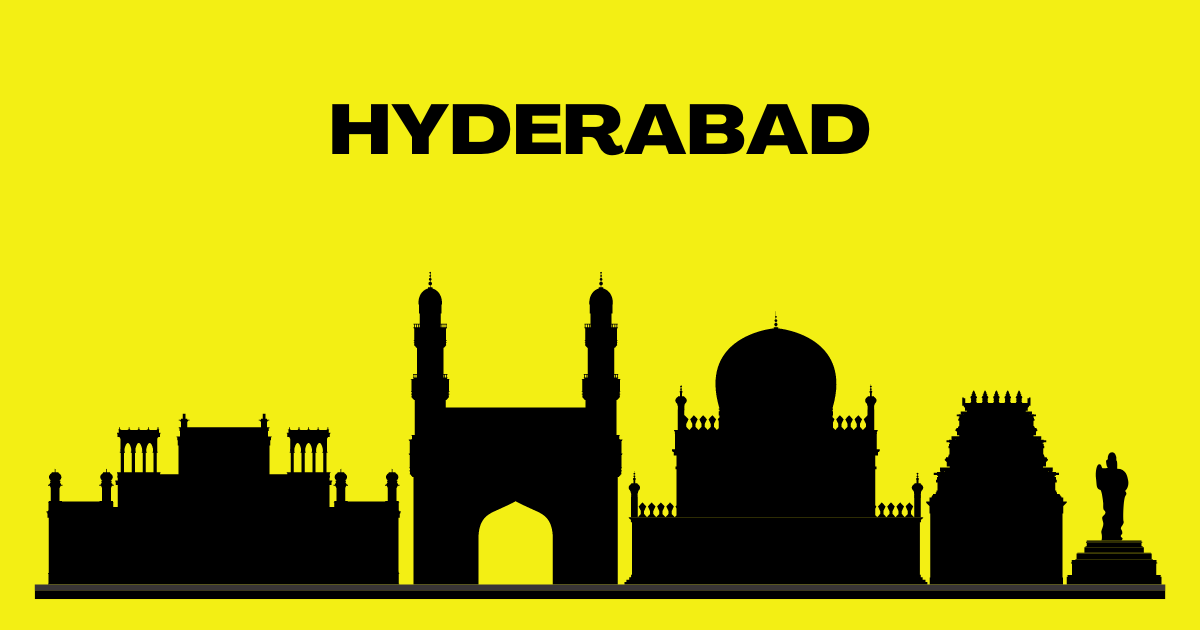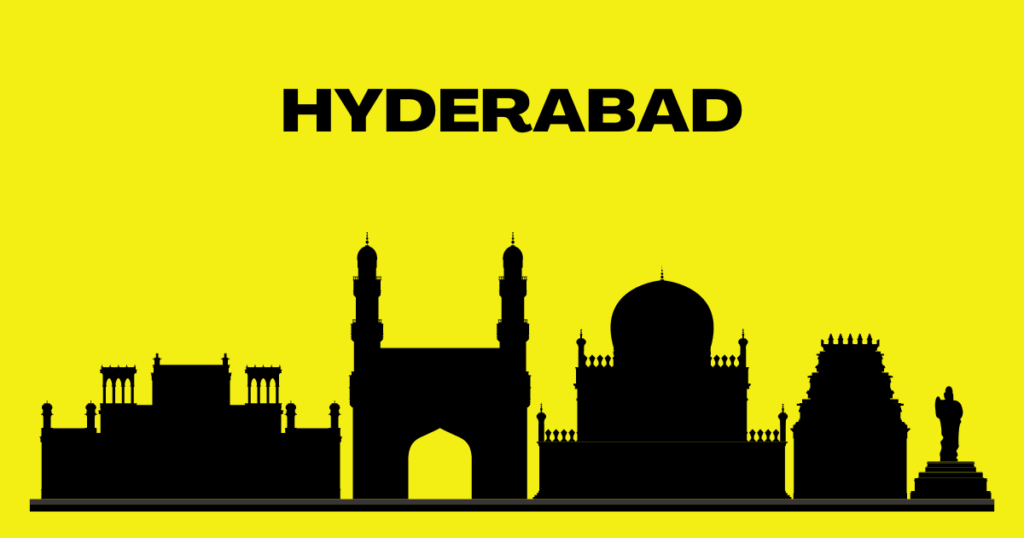 Hyderabad, often known as the "City of Pearls," is the capital of the Indian state of Telangana and one of India's major cities. It is situated on the Deccan Plateau on the banks of the Musi River. Hyderabad is well-known for its rich history and culture, as well as the presence of several historical sites and landmarks. The city is also a key centre for the IT sector, with numerous global corporations headquartered there.
The city perfectly combines history and modernity, with old historical landmarks such as the Charminar and Golconda Fort coexisting with skyscrapers and high-tech companies. Hyderabad is famous for its architectural wonders, such as the grandiose Chowmahalla Palace and the luxurious Falaknuma Palace, which offer insights into the city's regal history.
The commercial environment of Hyderabad is diversified and active, with industries such as information technology, pharmaceuticals, biotechnology, and manufacturing fueling economic growth. The city has received the nickname "Cyberabad" due to its rise as a significant IT centre, hosting both global IT giants and startups. It is home to world-class educational institutions, research centres, and incubator hubs that promote innovation and entrepreneurship.
Why Start a Business in Hyderabad?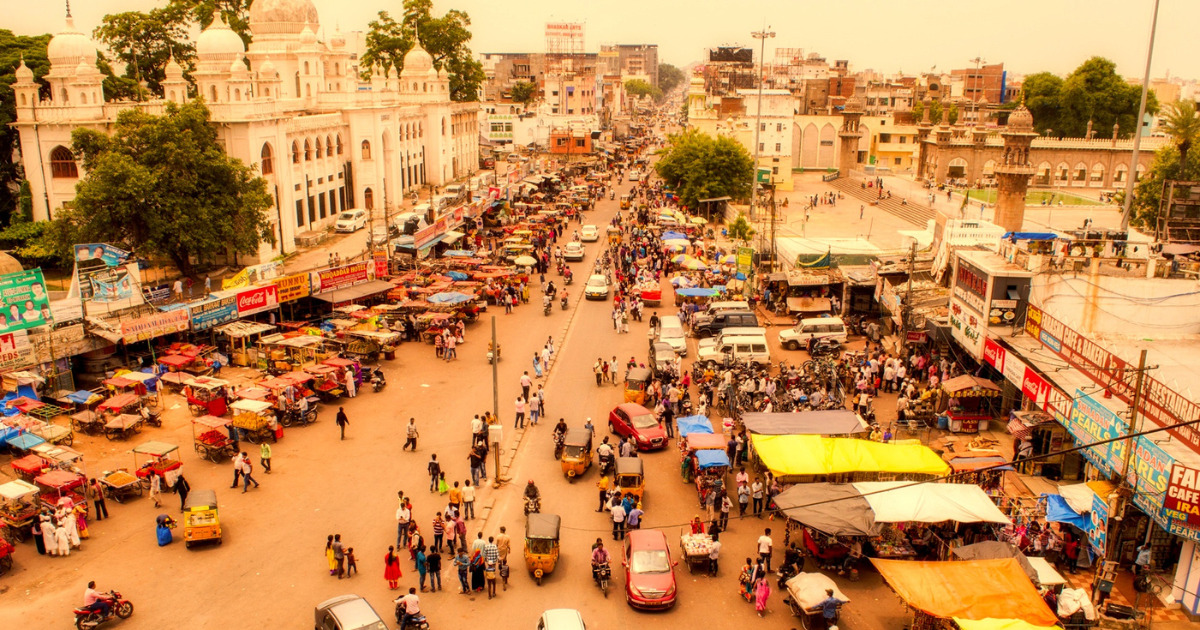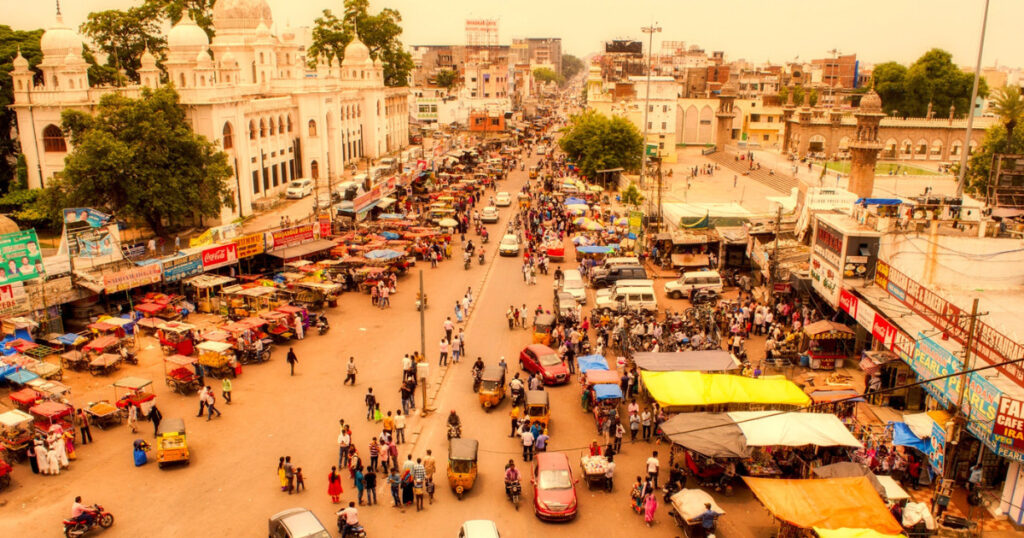 Before we talk about new business ideas in Hyderabad with low investment, it is important to consider the benefits and risks associated with it. Here are some reasons to start a business in Hyderabad:
IT Hub
Hyderabad is a prominent IT hub. Many global corporations, including Infosys, Wipro, and TCS, have their headquarters in Hyderabad. This suggests that the city has a vast pool of qualified IT experts.
Youth Power
Hyderabad has a youthful and educated populace. The typical age of Hyderabad is 27 years old, while the literacy rate is over 90%. This indicates that there is a vast pool of prospective clients and staff in the city.
Low cost of living
Hyderabad has a low cost of living. The cost of living in Hyderabad is significantly cheaper than in other major Indian cities such as Mumbai and Delhi. This means you may save money on rent, food, and other expenditures.
Telangana's Administration
The government in Hyderabad is sympathetic. Telangana's administration is extremely pro-business. They provide a variety of incentives, such as tax cuts and subsidies, to assist firms in growing and succeeding.
Strategic Location
Hyderabad is an important strategic location. Hyderabad is positioned in the centre of India, making it an ideal location for doing business with companies from all across the country.
Infrastructure
Hyderabad has excellent infrastructure. Hyderabad has an excellent infrastructure, which includes highways, airports, and railroads. This makes it simple to navigate around town and transfer products and services.
Safe Place
Hyderabad is a safe place to live. With low crime rates, Hyderabad is a reasonably safe city. This makes it a desirable area to live and work in.
Profitable Business Ideas in Hyderabad
Now that you know the benefits of setting up a business in Hyderabad, here are some of the best business ideas in Hyderabad to consider.
Catering Company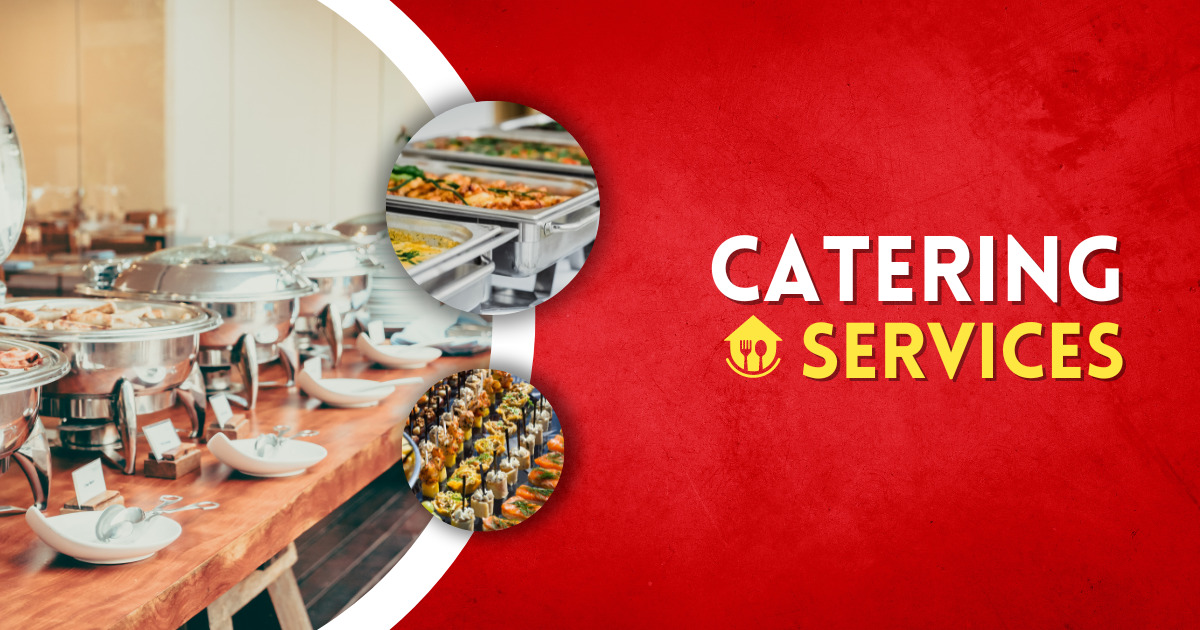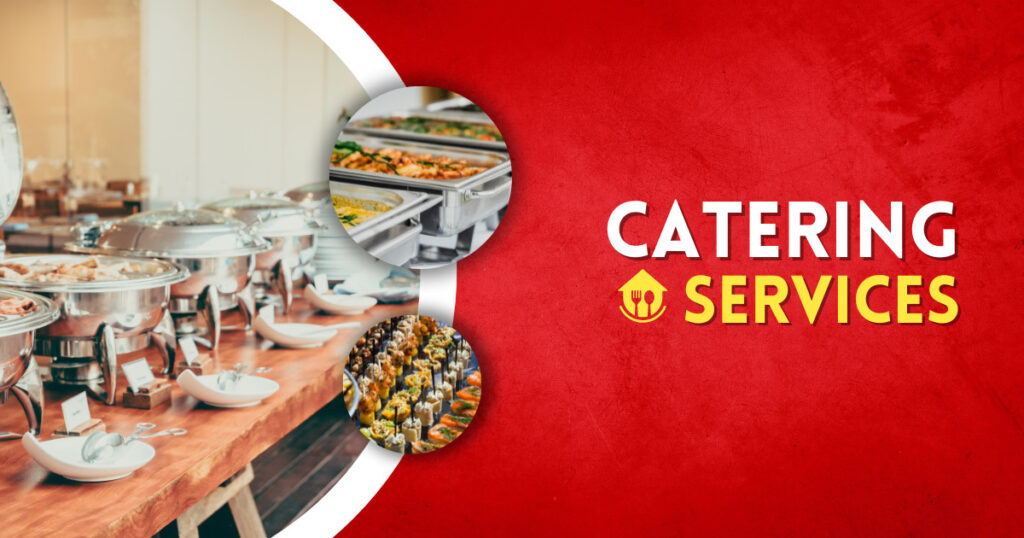 Catering services include the provision of food and beverages for occasions such as weddings, parties, and corporate celebrations. To establish a catering business in Hyderabad, you will need to secure the appropriate government licences and permissions, engage a team of professional chefs and cooks, and purchase or lease a kitchen and equipment. A catering business can be profitable in Hyderabad's dynamic event scene by offering a range of cuisines, personalised menus, and excellent service.
Pearl Processing
Next on the list of our top business ideas in Hyderabad, we have the Pearl Processing business. Hyderabad has a long history with pearls, garnering it the moniker "City of Pearls." Starting a pearl processing business can take advantage of the city's tradition and availability of high-quality pearls. A pearl processing company cleans and sells pearls to jewellery stores and other merchants. Grading, cleaning, polishing, and creating pearls to produce magnificent jewellery items can also be part of the company. Hyderabad, with a strong local and worldwide market for pearls, has several prospects for success in the pearl processing sector.
Tourism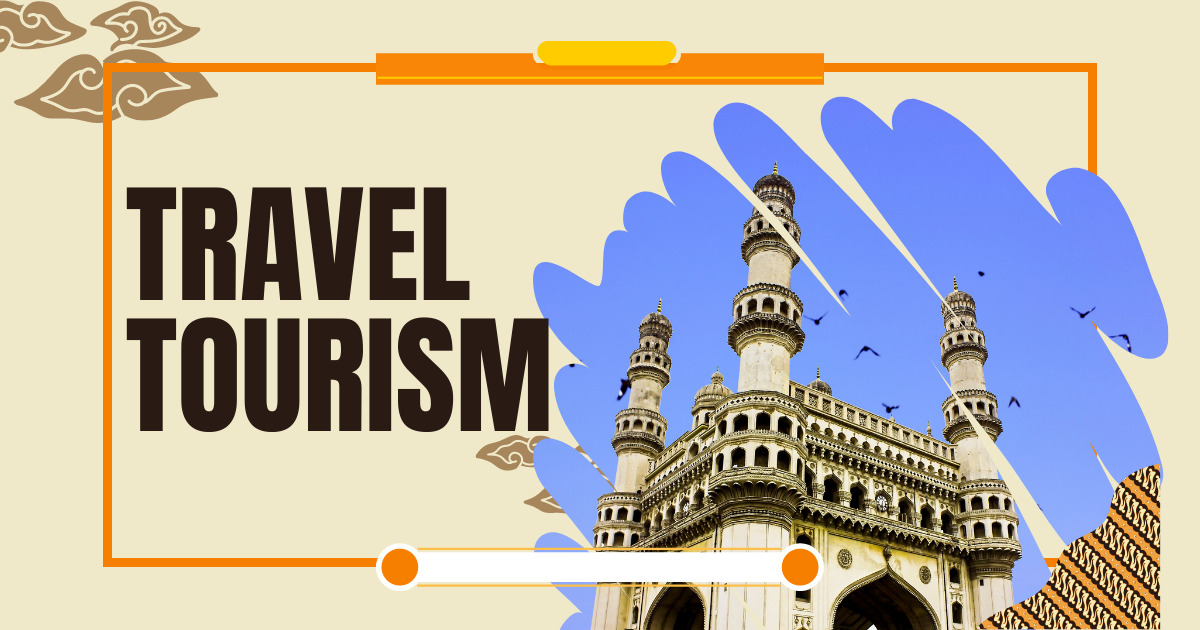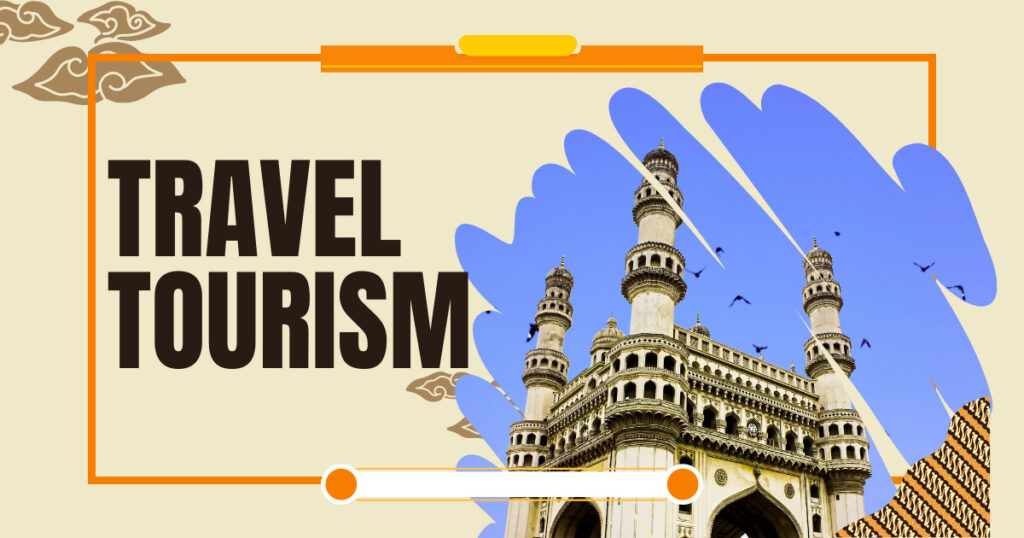 With its historic sites, cultural attractions, and wonderful food, Hyderabad is a renowned tourist destination. Offering guided tours, organising sightseeing trips, and giving travel packages to guests can all be part of starting a tourism business. A tourism company can leverage the rising number of domestic and international tourists pouring into Hyderabad by displaying the city's rich past, architectural marvels such as the Charminar and Golconda Fort, and lively culture. This is one of the best business ideas to start in Hyderabad with minimum investment.
Digital Advertising for Business
A digital advertising company places advertisements online for businesses. The vibrant business ecosystem in Hyderabad, notably in the IT and technology industries, produces a significant demand for digital advertising services. For this reason, this can be one of the best low budget business ideas in Hyderabad with high profitability. To launch a digital advertising firm in Hyderabad, you must first employ a team of skilled digital marketing specialists, as well as acquire or lease a computer and any essential software. You may assist companies in establishing their online presence by managing social media platforms, implementing targeted ad campaigns, and optimising websites for greater visibility.
Daycare or Hostel for Pets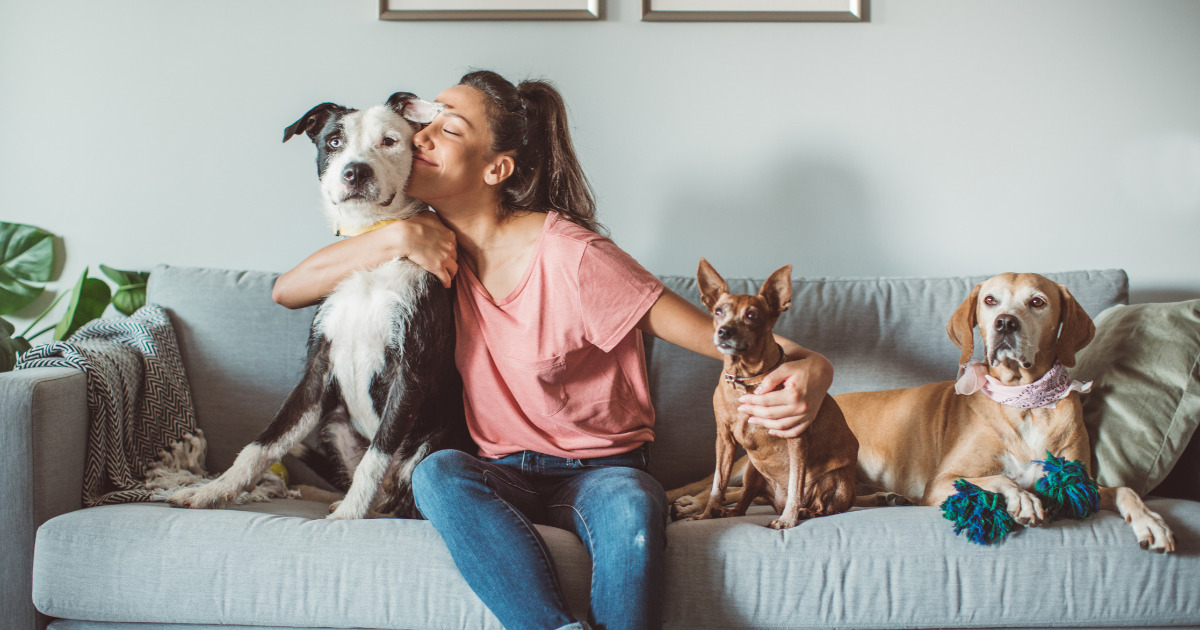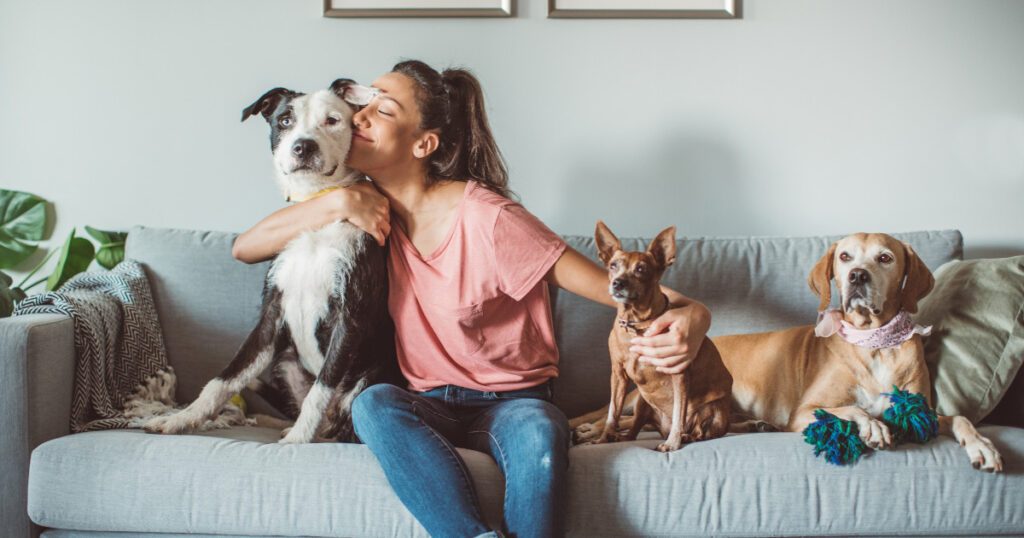 Next on the list of the best business ideas in Hyderabad, we have daycare services for pets. As the number of pet owners in Hyderabad grows, so does the demand for dependable pet care services.
When their owners are gone, starting a pet daycare or hostel can offer a secure and supportive environment for their pets. However, you will need to buy or lease a pet-friendly facility and engage a team of expert pet carers and groomers for this. Services like boarding, grooming, training, and veterinary care could be offered to the customers. This business has the potential to be successful in Hyderabad, given pet owners' desire to safeguard the well-being of their furry pals.
Begin a Cloud Kitchen
If you are looking for small business ideas with low investment in Hyderabad, this one is perfect for you. Hyderabad's expanding culinary scene and rising demand for meal delivery services make it an ideal location for a cloud kitchen. You may appeal to the rising trend of online meal ordering and delivery by opening a delivery-only restaurant.
Focus on one cuisine or construct a multi-cuisine menu to provide a variety of foods. A cloud kitchen in Hyderabad has tremendous profit potential. You can expect to generate a considerable amount of cash if you can deliver high-quality food and service.
Packers and Movers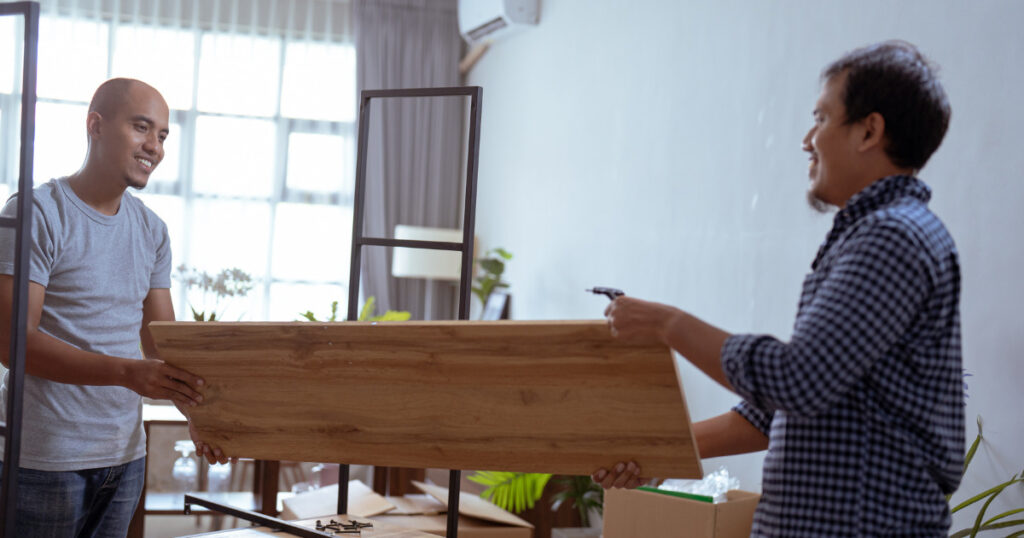 A packers and movers business can be one of the best business ideas in Hyderabad if you're searching for a high-demand business. The vibrant real estate market in Hyderabad, as well as the steady migration of individuals, generate demand for dependable packers and movers services. Provide quick packing, moving, and unpacking services, as well as optional extras like storage and insurance. To distinguish out in this competitive business, emphasise professionalism, dependability, and fast service.
Car Rental Business
If you're searching for a recession-proof business, a car rental company can be a suitable fit. Car rental companies are constantly in demand, regardless of the state of the economy. Starting a vehicle rental business allows you to give easy transportation alternatives to both residents and visitors. Provide a fleet of well-maintained vehicles for self-drive or chauffeur-driven services, providing a wide range of customer requirements. Establish agreements with hotels, travel agents, and internet platforms to increase awareness and reach a larger consumer base.
Arrangement Services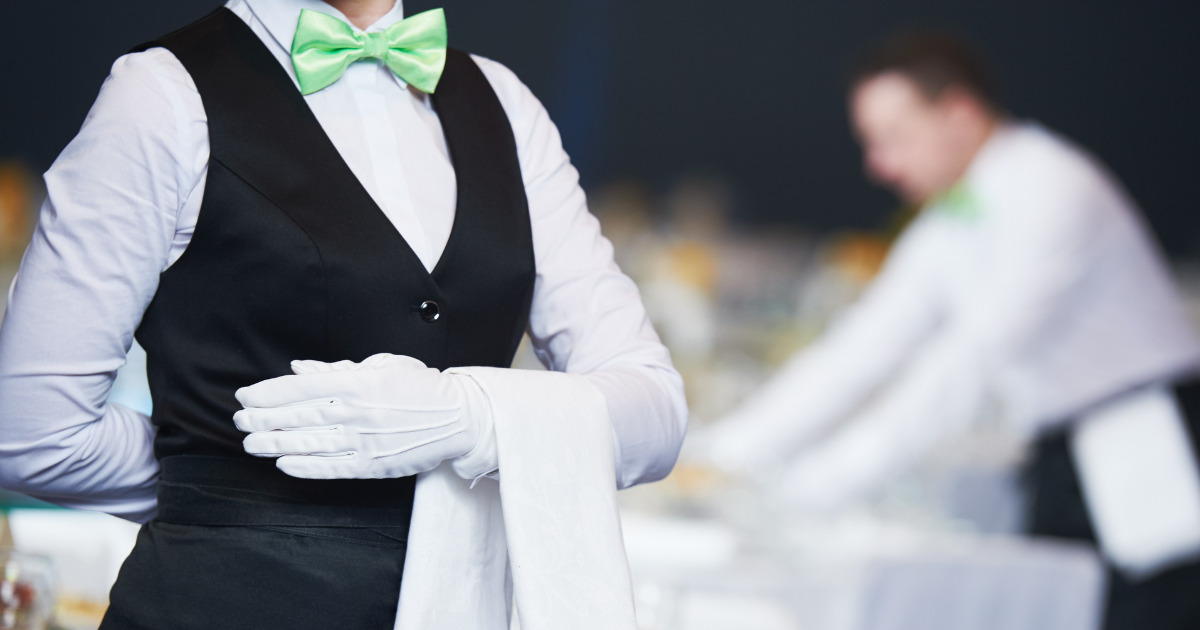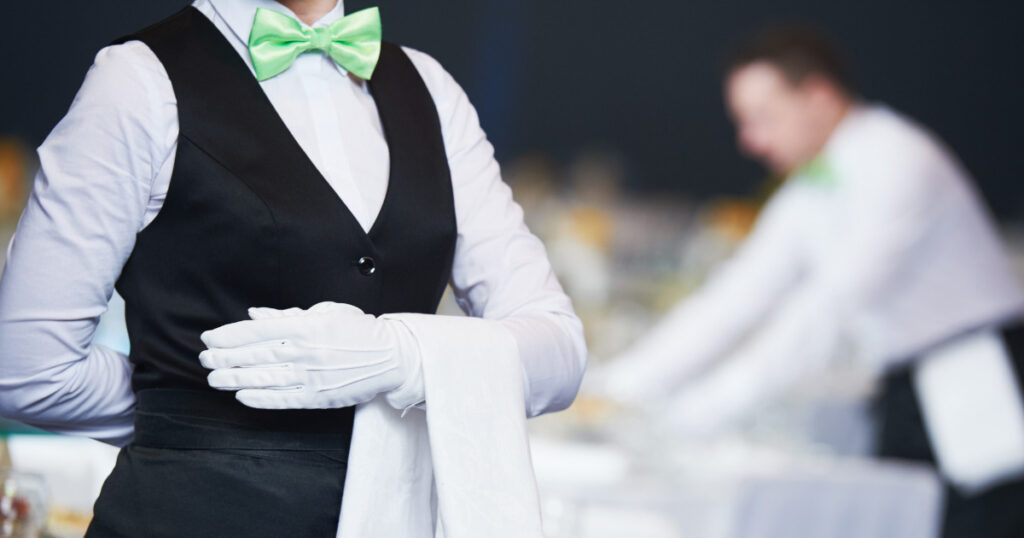 If you're well-organized and enjoy organising, an arrangement services firm might be a wonderful fit for you. People are always searching for help preparing events, thus firms that provide event planning services are always in high demand. People want professional assistance to design and execute successful events, whether they are weddings, business events, conferences, or social gatherings. Provide full-service event management, including venue selection, decorating, food, entertainment, and logistics.
Commercial Photography
The photography business in India is worth over 100,000 crores and is growing at a pace of 25 to 30% each year. One of the top business ideas in Hyderabad is photography. If you are a competent photographer, you can earn a decent living by participating in commercial photo sessions. Professional photography is required by many businesses for marketing brochures, product catalogues, websites, and social media. Concentrate on product photography, architectural photography, or corporate portraiture. Also, create a portfolio and form alliances with local businesses and advertising agencies to increase awareness and acquire clients.
Residence Staging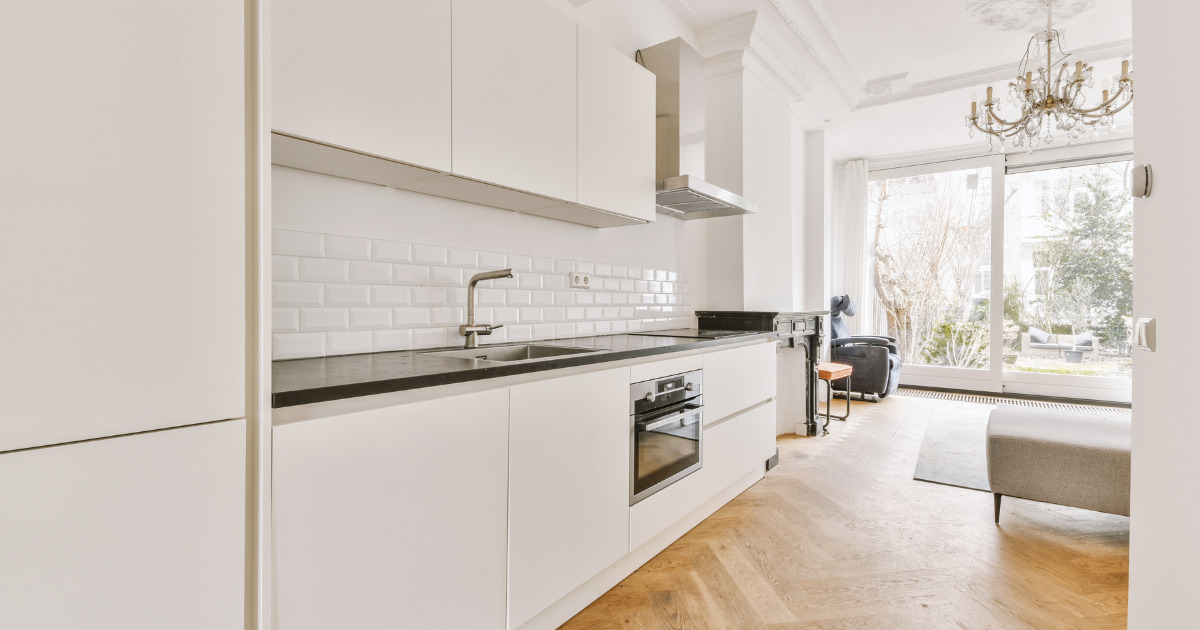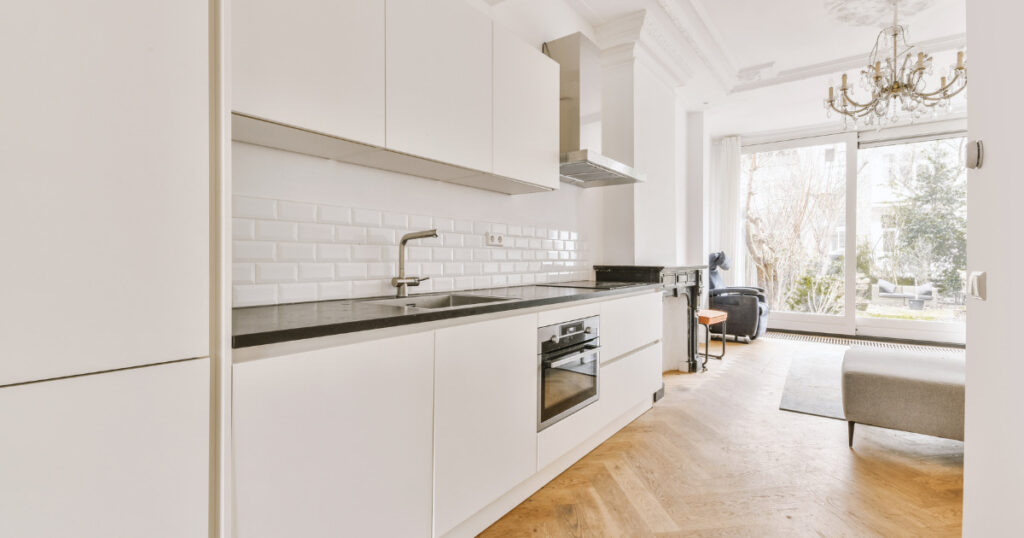 Home staging is a business opportunity that is underutilised in India. It might, however, be a big commercial enterprise with little investment. Home staging is a service that is given to prepare flats for sale, which includes cleaning, properly arranging furniture, renting equipment, and taking adequate photographs to make the house appear inviting. Work with real estate brokers, property developers, and homeowners to properly exhibit homes and boost their market value.
Consultant in Social Media
You may start a business as a social media consultant if you are enthusiastic about social media and understand how it works. Help businesses build successful social media strategies, manage their online presence, and maximise interaction with their target audience. Stay current on social media trends and platforms, and offer customised solutions to assist businesses in increasing brand awareness and driving consumer interaction. If executed correctly, this can be one of the most profitable business ideas in Hyderabad.
Content Creator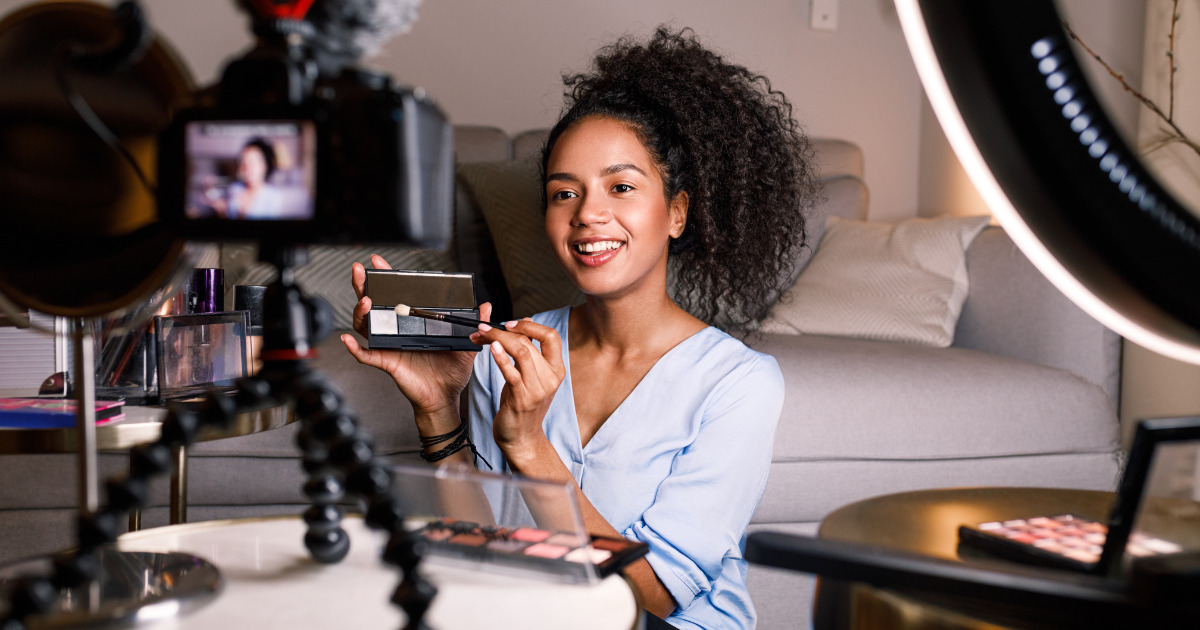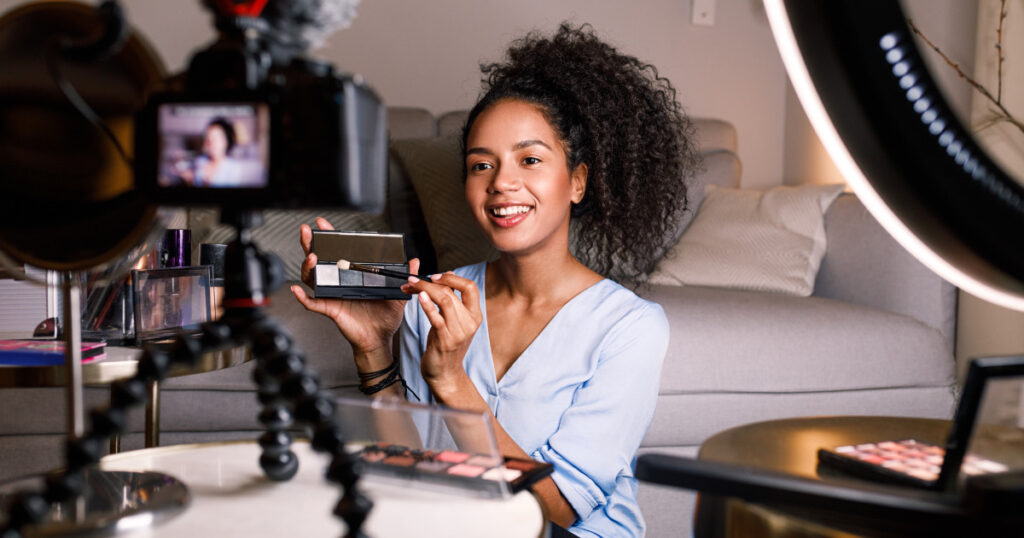 You may start a company as a content producer if you are creative and have a talent for writing or generating videos. Content developers make blog entries, articles, videos, and social media postings for businesses and people. To be a great content producer, you must have good writing and editing abilities, as well as the ability to create high-quality, relevant information for your target audience.
Become a Translator
The diversified population and cosmopolitan atmosphere of Hyderabad create a demand for translation services. You can start a company as a translator if you are fluent in two or more languages. Documents such as contracts, articles, and novels are translated from one language to another by translators. To be a good translator, you must have exceptional language abilities as well as the ability to communicate properly and eloquently. You should also be knowledgeable about various translation procedures and be able to satisfy the unique demands of your clients.
Start an eCommerce Store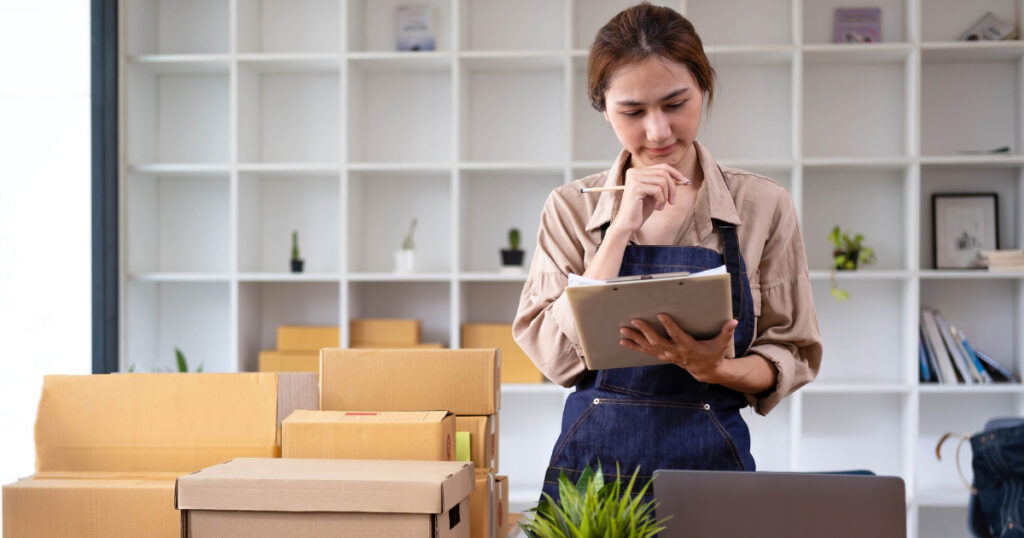 The rising consumer base in Hyderabad, as well as the popularity of online shopping, make opening an eCommerce site a potential investment. If you enjoy selling items, you may open an eCommerce business. eCommerce businesses enable you to offer things to clients all over the world online. To be a successful eCommerce business owner, you must understand e-commerce as well as be able to promote and sell your items online. In addition, you should be able to set up and run an online business, as well as handle customer support and delivery.
We have already covered How To Build An Online Store and compared Popular Online Store Builders so do check them out.
Selling Handicrafts
Hyderabad is well-known for its extensive handcraft heritage. Starting a business that offers genuine Hyderabad handicrafts allows you to benefit from the city's cultural history and tourism sector. You can start a company selling handicrafts if you are creative and have a talent for producing them. Collaborate with local craftsmen to find one-of-a-kind handicrafts such as Bidriware, lacquerware, or Pochampally fabrics and present them on online or physical retail channels.
Print On Demand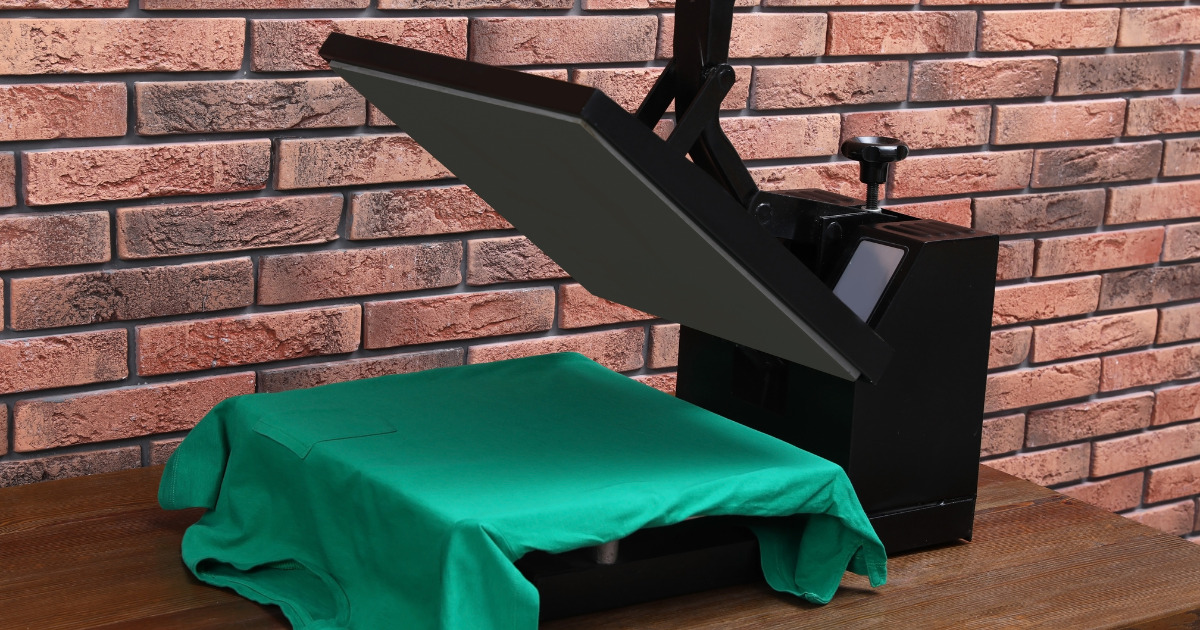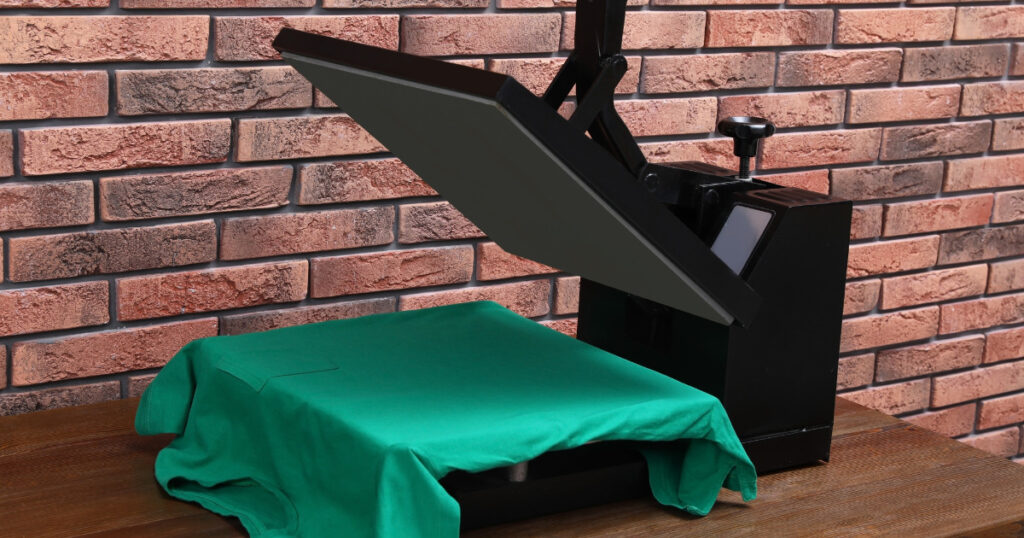 Print on Demand is a potential business concept in Hyderabad due to the advent of e-commerce and the convenience of online company operations. Print-on-demand is a popular e-commerce concept in which items are only printed when an order is placed. Given the increased need for personalised goods and the development of internet shopping, starting a print-on-demand business in Hyderabad might be a lucrative option.
You can also choose Blinkstore for print-on-demand in India because they offer high-quality materials at low pricing.
Pharmaceuticals
Hyderabad is known as India's largest pharmaceutical centre. If you have a scientific background and a strong interest in healthcare, you can establish a firm in the pharmaceutical industry. The pharmaceutical sector is enormous and complicated, with several prospects for enterprises of all sizes. To be successful in the pharmaceutical sector, you must first comprehend the regulatory framework and then be able to develop and commercialise new medications.
Organic Farming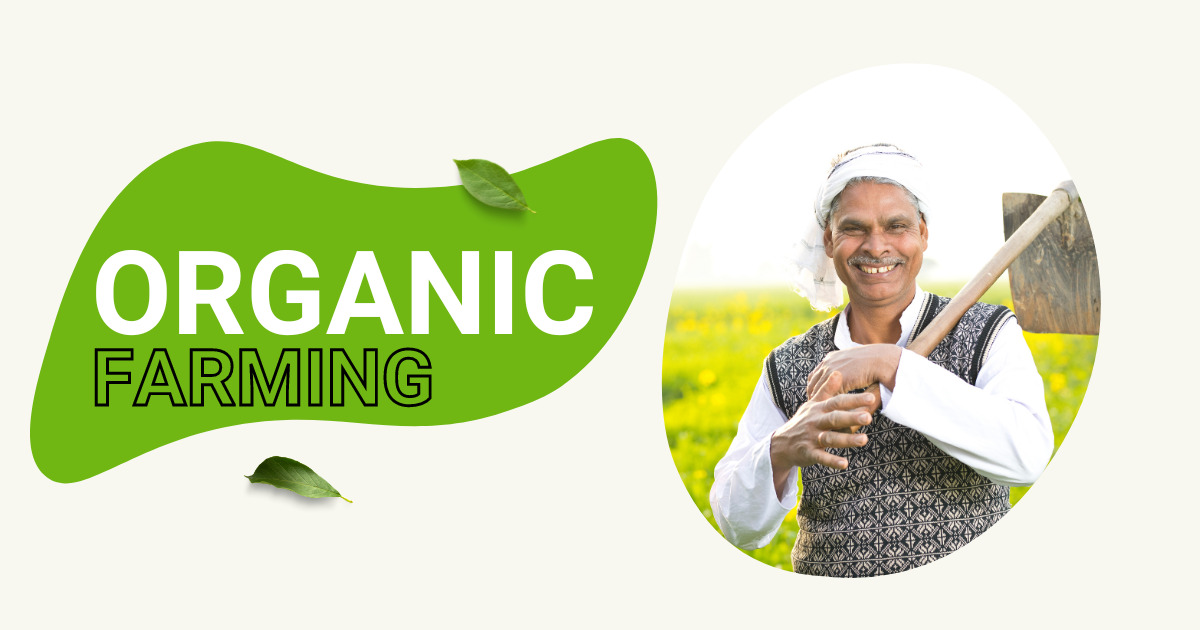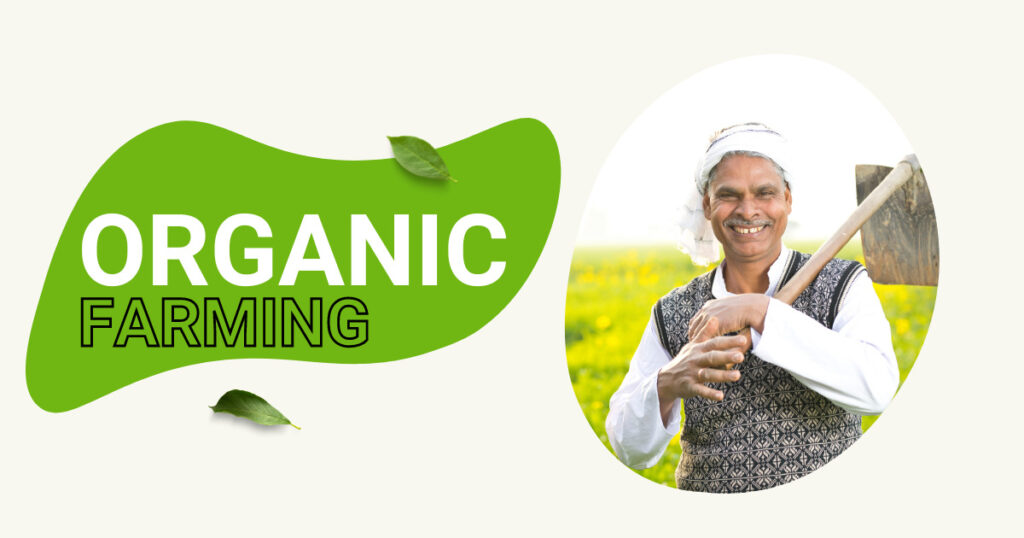 Organic farming is getting more popular nowadays. Organic farming, which employs natural fertilisers and pesticides, can be one of the most successful business ideas in Hyderabad for farmers that adhere to sustainable agricultural practices. Furthermore, there is a growing demand for organic commodities in both local and international markets, providing farmers with the opportunity to export their products.
Manufacturing Cosmetics
The booming beauty and personal care sector in Hyderabad make it an ideal site for starting a cosmetics manufacturing company. Create and sell your own brand of cosmetics, skincare, or haircare items. To cater to the desires of health-conscious consumers, focus on natural and organic components, superior formulations, and appealing packaging.
Authentic Hyderabadi Restaurant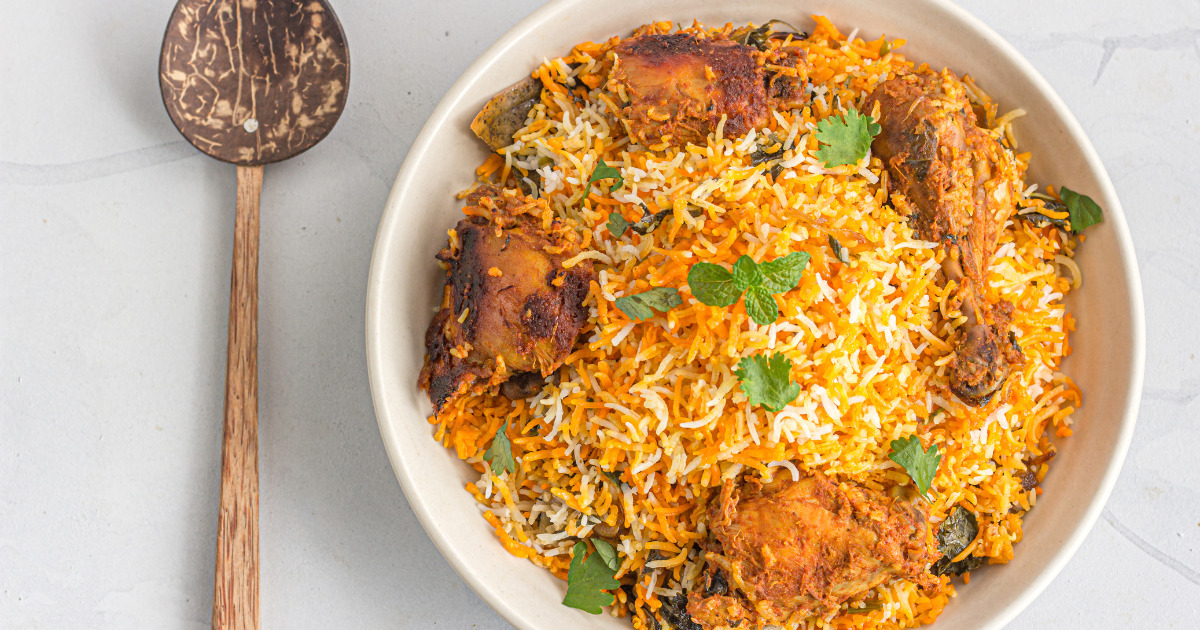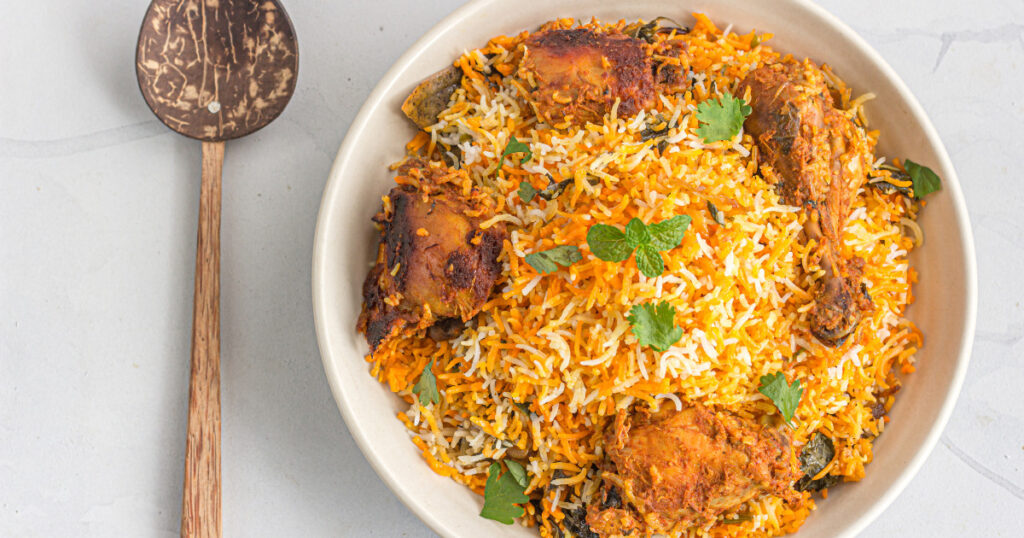 Lastly, in the list of our last business ideas in Hyderabad., we have an authentic Hyderabadi Restaurant. The renowned food of Hyderabad, particularly the famed Hyderabadi biryani, provides a wonderful chance to open a genuine Hyderabadi restaurant. Traditional Hyderabadi cuisines are served with a variety of regional specialities. Create a welcoming atmosphere that represents the city's history and tradition.
Conclusion
Hyderabad has a variety of powerful and extremely profitable company ideas for 2023 that require little investment. Entrepreneurs can tap into the city's burgeoning market by launching a cloud kitchen, giving social media consulting services, becoming a translator, or entering into organic farming.
Success is dependent on meticulous planning, market research, and the ability to react to shifting trends. Entrepreneurs may contribute to Hyderabad's economic growth and build long-term initiatives by grabbing these chances. Hopefully, now you know the best business ideas in Hyderabad to consider in 2023. Good luck for your business!
FAQs
What are the best business ideas for ladies in Hyderabad with low investment?
Starting a home-based bakery, providing personalised gift services, or creating an online boutique selling speciality items are some of the small business ideas in Hyderabad for ladies.
What are some small business Ideas in Hyderabad India to consider in 2023?
beginning a cloud kitchen, delivering digital marketing services, beginning a subscription box service, or creating a sustainable products shop are some small investment business ideas in Hyderabad.