Are you looking for business ideas in Delhi for 2023? There is no need to look any further! Our list of ten fantastic business ideas includes organic food stores, pet care services, e-commerce businesses, and more. Find inspiration and the ideal company concept to launch your entrepreneurial career in Delhi. Excited? Read on to learn more about the best business ideas in Delhi.
Table Of Contents
Introduction
Delhi's economy ranks 13th among India's states and union territories. The nominal GSDP of the NCT of Delhi was anticipated at 10.83 lakh crore (US$140 billion) for 2022-23, representing an annual growth rate of 8.1% (Source). In recent years, Delhi, India's capital city, has developed as a hotspot for entrepreneurship. The city's vibrant economy and broad consumer base make it an appealing location for budding entrepreneurs wishing to launch their own firms.
Starting a business in Delhi may be a highly profitable and satisfying endeavour with the correct idea and plan. In this essay, we will look at some fantastic business ideas for Delhi in 2023. We'll share insights and recommendations to help you create a successful business in Delhi, from organic food stores to fitness centres, pet care services, and more. Whether you're a first-time entrepreneur or a seasoned business owner, these ideas will motivate you to take the next step towards your goals.
Brief Overview of Delhi's Economy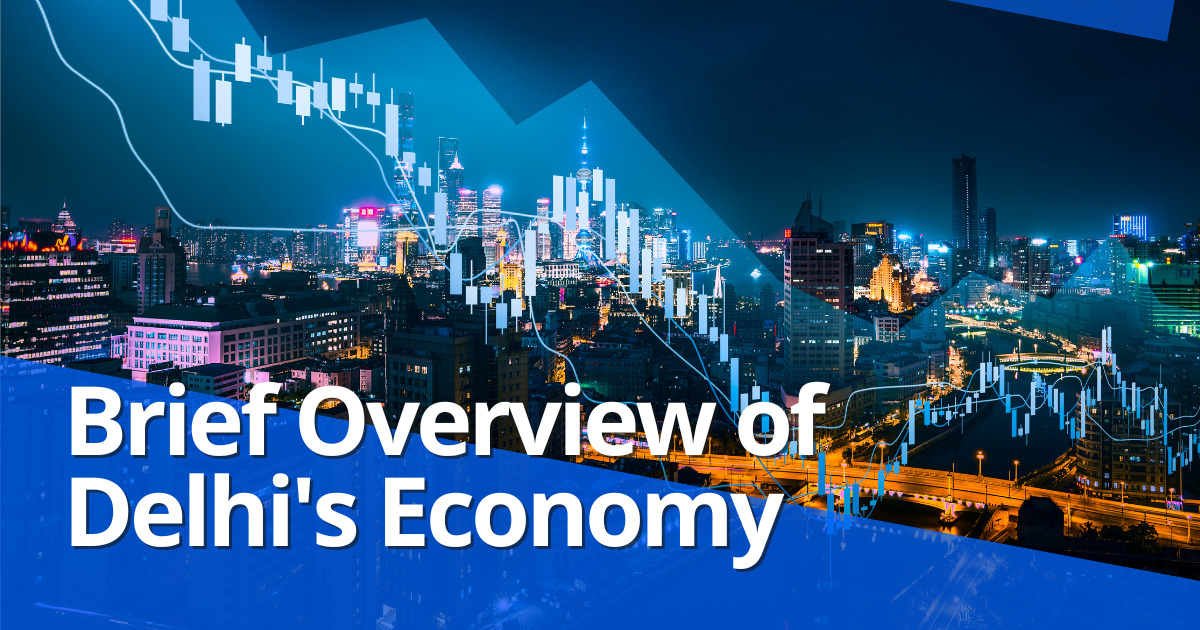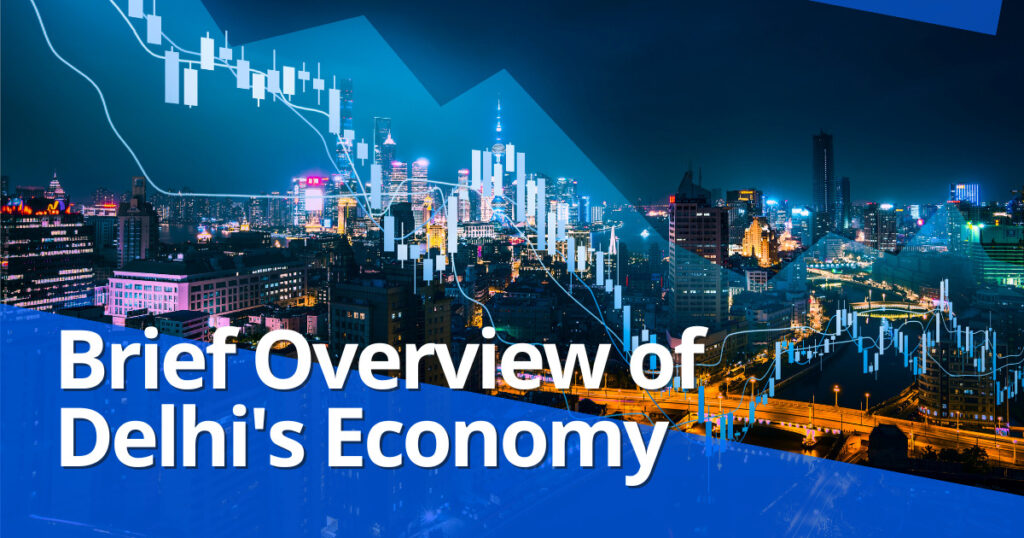 Delhi's economy is varied, with traditional industries such as textiles, handicrafts, and leather goods coexisting with modern sectors such as information technology, telecommunications, and banking. With many successful startups and businesses in a variety of industries, Delhi has a flourishing startup environment.
The state nominal GDP is also expected to reach 1,043,759 crores in 2022-23 at current prices, representing a 15.38% increase over last year. These statistics clearly depict that Delhi is the perfect place to start a business of almost any kind.
What is Delhi famous for?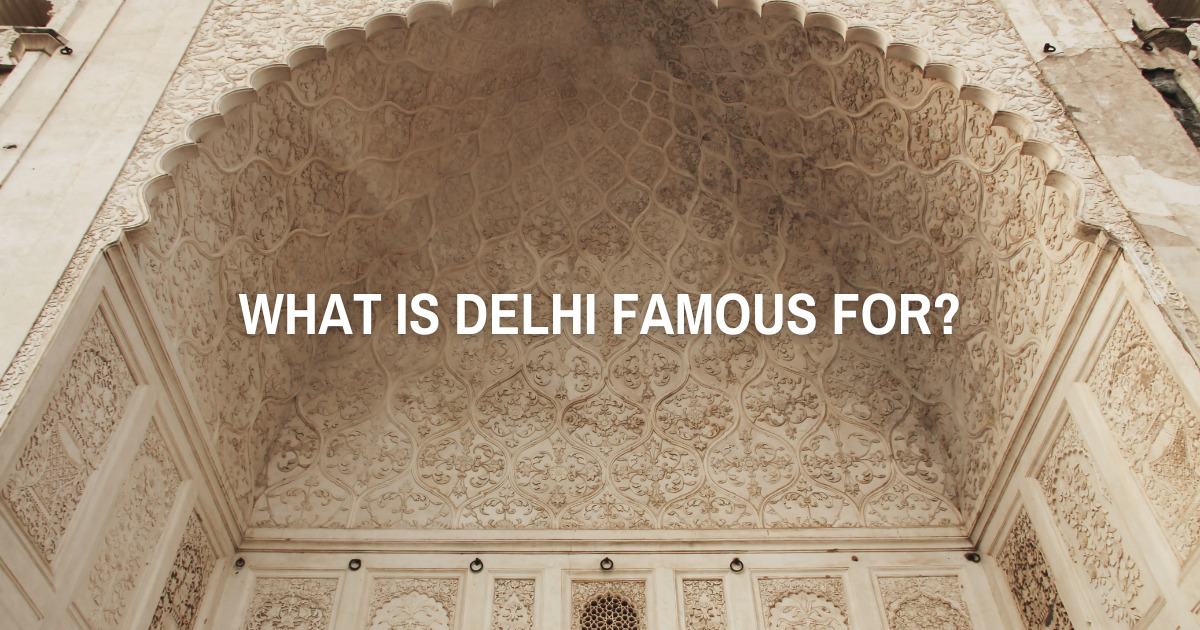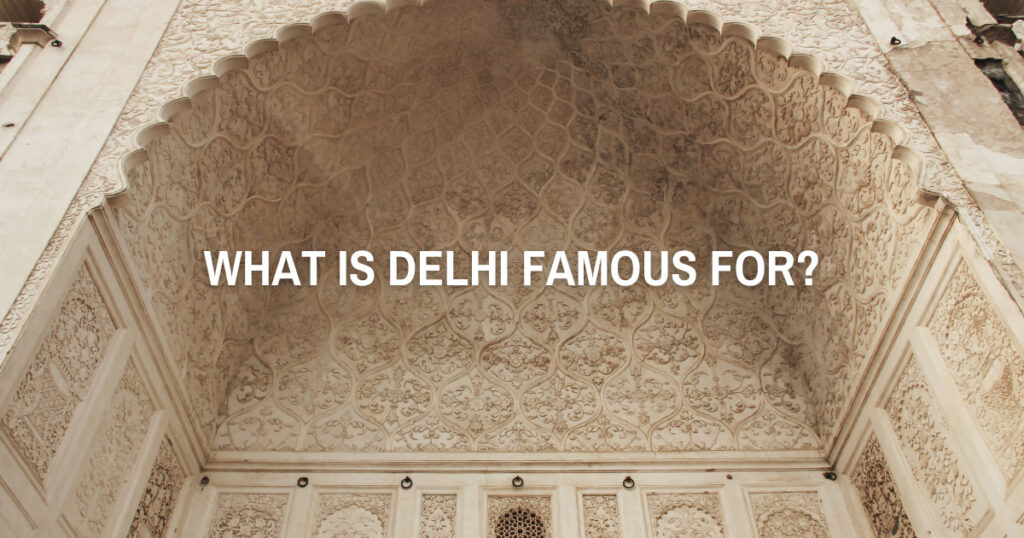 Delhi is well-known for a variety of businesses, industries and sectors. Here are some significant areas in which Delhi excels:
IT (Information Technology)
Delhi has a flourishing IT sector, with many software development, consulting, and outsourcing firms based there.
Manufacturing Industry
Textiles, handicrafts, and leather items are among the several industrial enterprises of Delhi.
Business Firms
Delhi has a thriving startup environment, with numerous successful firms working in fields ranging from e-commerce to education to healthcare.
Retail and Wholesale Trade
Delhi is a major retail and wholesale trade hub, with numerous markets and shopping centres selling a wide range of goods and services.
Construction and Real Estate
The thriving construction and real estate sectors in Delhi provide several chances for firms to invest and flourish.
Why Start a Business in Delhi?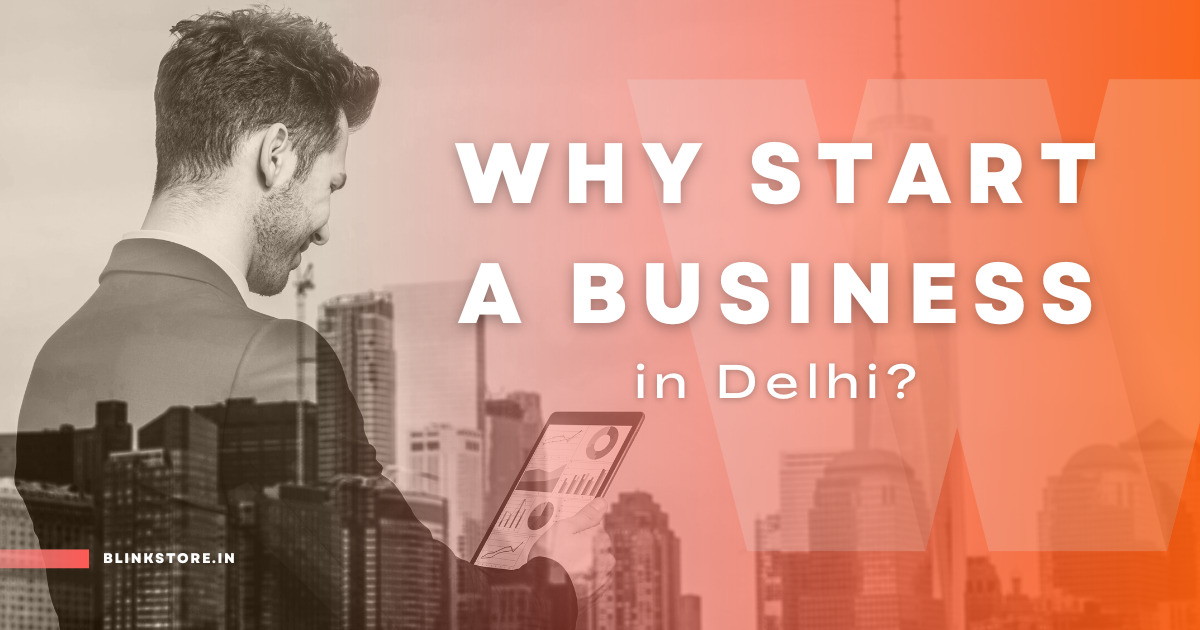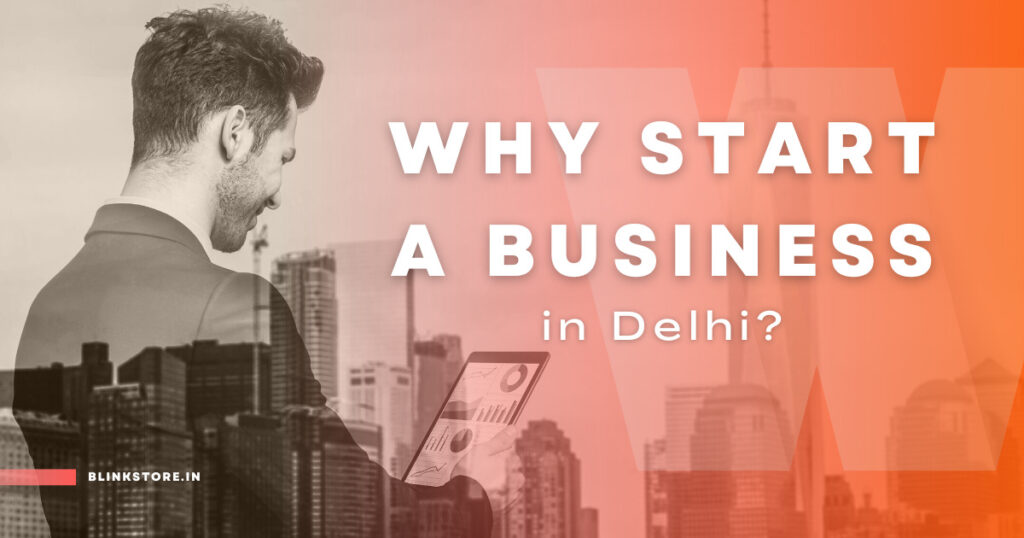 Starting a business in Delhi might be a wise move for a variety of reasons. Here are some of the primary benefits of establishing a business in Delhi:
Large Potential Customer Base
With a population of over 18 million people, Delhi is a massive consumer market with a large potential customer base.
Strategic Location
Delhi's strategic location in northern India, combined with its great connection to the rest of the country, makes it an attractive site for firms to set up shop and expand into other parts of India.
Broad Economy
Delhi's economy is broad, with a mix of traditional and modern sectors, providing significant opportunities for firms in a wide range of industries.
Thriving Startup Ecosystem
Delhi has a thriving startup ecosystem, with many successful firms operating in a variety of industries, offering an ideal environment for entrepreneurs to launch and expand their enterprises.
Government Assistance
The Delhi government has established a number of programmes to encourage and support entrepreneurship, making it easier for enterprises to start and operate in the city.
Infrastructure
Delhi has a strong infrastructure, including good transportation networks, communication facilities, and industrial regions that are well-equipped.
Significance in Cultural and Historical Terms
Delhi is an important cultural and historical city in India, attracting a large number of tourists and creating opportunities for businesses in the tourism and hospitality sectors.
Best Business Ideas in Delhi to Consider in 2023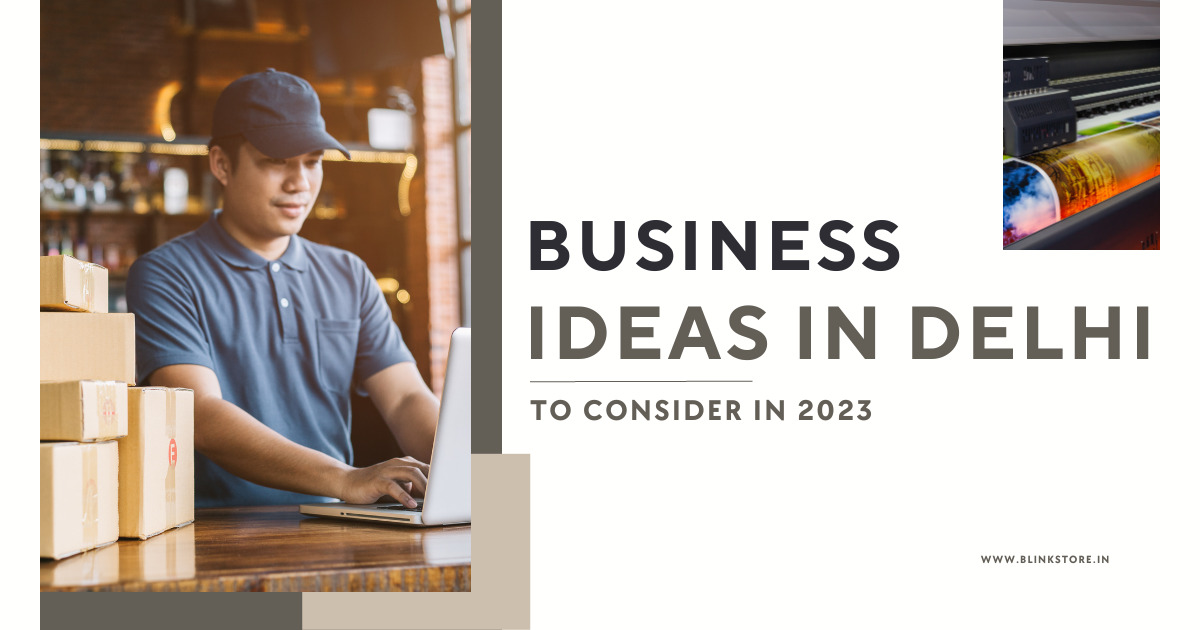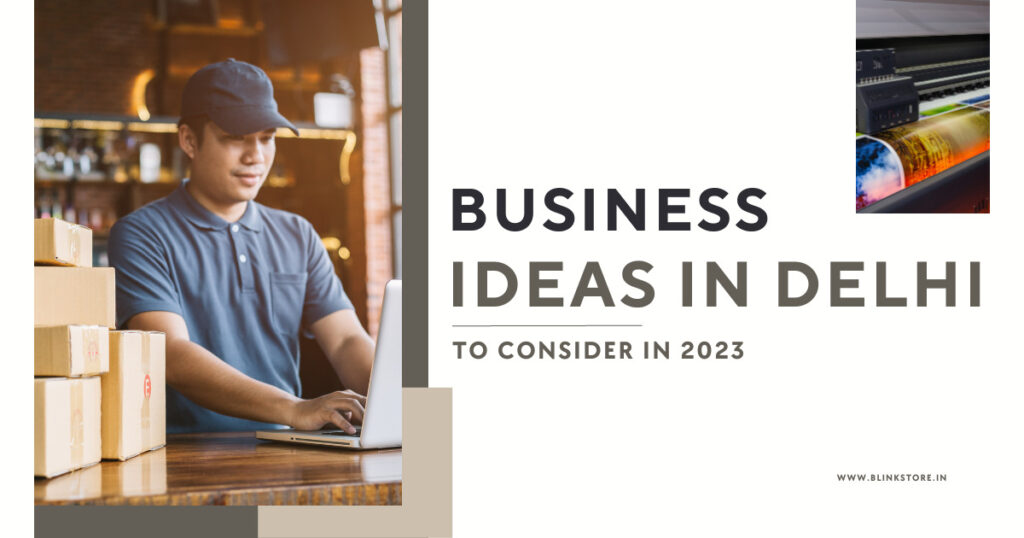 Here are some fresh and new business ideas in Delhi to consider in 2023:
Organic food stores
In Delhi, where there is a growing need for healthy and sustainable food options, opening an organic food store can be a terrific business idea. To get started, you'll need to find a nice site, obtain high-quality organic items, and establish a welcoming environment for customers.
Pet care Services
As many pet owners in Delhi seek expert pet care services, starting a pet care service can be a beneficial business idea. To meet the growing demand in this market, you can provide services such as pet grooming, pet walking, and pet sitting.
e-Commerce Businesses
With online shopping becoming increasingly popular in the city, starting an e-commerce firm can be a lucrative business idea in Delhi. You can create an online store selling clothing, gadgets, cosmetic items, or any other item that has high market demand.
You can read our article about Ecommerce to know more about this business. You can also check. out the best e-commerce frameworks if you opt for this ecommerce business.
Print On Demand Business
A print-on-demand business involves the creation and sale of items with distinctive and appealing designs after an order is placed. T-shirts, hoodies, hats, and other items may be included. To get started, you'll need to research and buy printing equipment and materials, as well as build a strong internet presence to promote your items. You'll also need to think about branding, price, and shipping issues.
For Print-on-demand services, you can consider using Blinkstore, a free-to-use platform with a free online store and high-quality customisable products.
Healthcare Products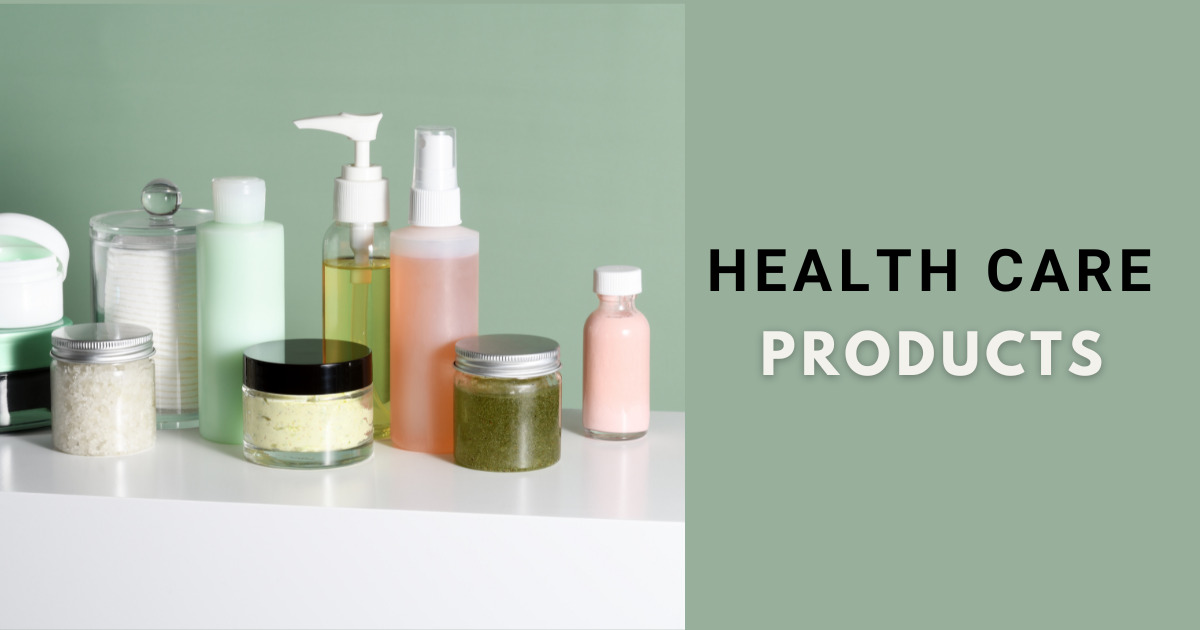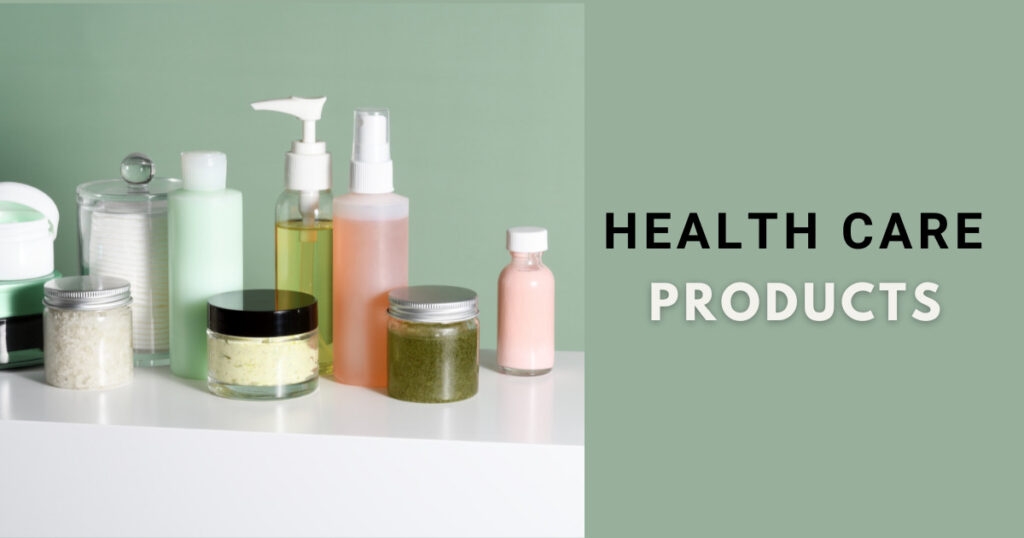 A healthcare goods firm creates or sells products to the expanding health and wellness sector. Delhi's healthcare sector is growing rapidly with its new initiatives from the Government and hence this can be one of the most profitable business ideas in Delhi. This can include dietary supplements, vitamins, herbal cures, and other products. To get started, you'll need to conduct market research to locate profitable and in-demand products, find dependable suppliers, and establish a strong online or offline presence to advertise your products. You can also collaborate with Govt or private bodies to increase your sales.
Water Filtration Service
Despite different initiatives from Government, Delhi's rural areas still suffers from water problem. You can utilize this chance and start a water filtration service. A water filtration service provides users with clean and safe drinking water using filtration devices. This can include small-scale filtration systems for the house as well as large-scale systems for commercial or industrial applications.
IAS or JEE coaching centre
Students studying for competitive exams such as the Indian Administrative Service (IAS) or the Joint Entrance Examination (JEE) might benefit from specialised coaching and training at an IAS or JEE coaching centre. Students who desire to excel in such tests usually go to Delhi. Every year, the number of students sitting the UPSC and JEE exams increases, as does the need for coaching centres that specialise in test preparation.
To get started, you'll need a thorough understanding of the subject matter and exam requirements, as well as the ability to engage qualified teachers or trainers and develop a complete training programme that will help students pass.
Rental and Hostel Management
Rental and hostel management is the business of managing and renting out residential or commercial premises to tenants or travellers. Most of Delhi's population consists of bachelors who are either studying or doing jobs and are looking for accommodation at affordable rates. If you have contacts and a network, this can be a lucrative business opportunity for you.
Nutritionist
A nutritionist's business entails giving expert advice and counselling to clients who want to improve their health and wellness via dietary and lifestyle modifications. To start this firm, you'll need the relevant degrees and certifications, as well as a strong internet presence and a personalised approach to fulfil the needs of your customers.
Soft Skill Training Schools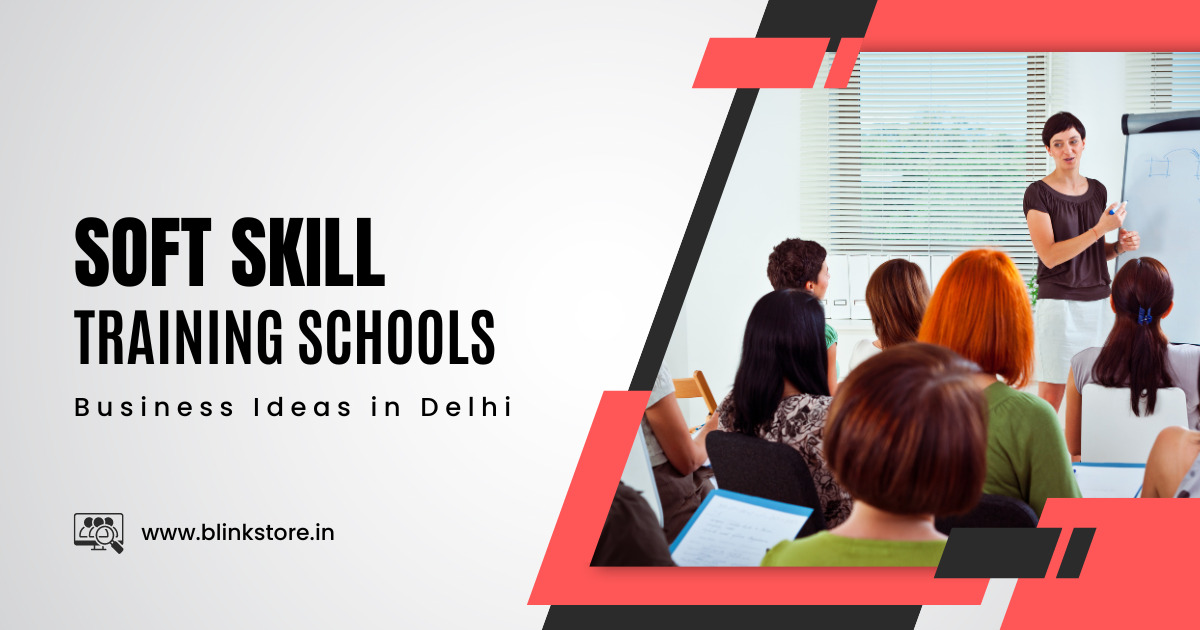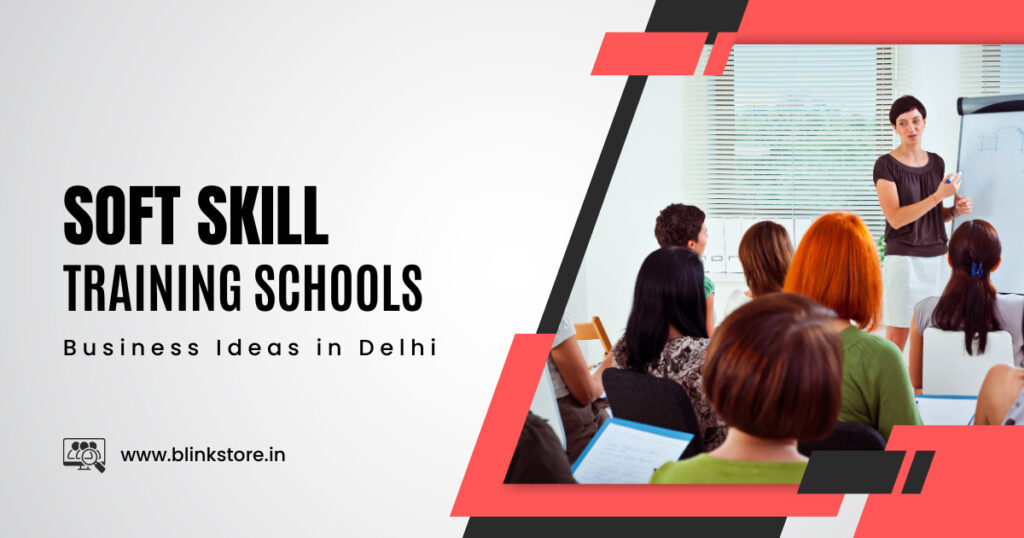 Soft skills are quite important today to excel in any respective field. You can open a soft skill training Institute to utilize this opportunity. A soft skill training institution offers professional development courses and training programmes that emphasise interpersonal and communication abilities. To get started, you'll need to identify the most in-demand soft skills, employ competent trainers, and develop interesting and successful training programmes that cater to the needs of all types of learners.
Organic Gardening
After the impact of Covid 19, people have become self-conscious and are switching to organic farming and gardening. Growing and selling organic produce to customers or businesses constitutes an organic gardening enterprise. To get started, you'll need to learn organic farming practices, choose the finest crops to raise, and develop a marketing strategy that emphasises the benefits of organic produce. Delhi's vegan community is huge and willing to eat your products. It's a fun and low-cost business idea.
Daycare Centre
In a metropolitan location like Delhi, where both parents are expected to work from the office, the demand for clean, safe, and dependable creche facilities is always strong. Starting a nursery may necessitate a larger initial expenditure due to the costs of renting a location, paying childcare workers, building a security system, and so on. On the other side, the return on investment is extremely high. As a result, this is an excellent business chance to begin.
Event Management
If you prefer hosting enormous birthday parties, weddings, corporate events, well-attended cat parties, and other festivities, Delhi is the place to be. Use your imagination at a variety of events, such as kitty parties with a hairdresser demonstration or a saree-wearing session. Birthday parties in parks with sports facilities, as well as business events with fun, inventive games, can be informative.
However, this is not a one-man show. it thrives only when a strong creative team is put together, and it requires large upfront investments.
Independent Photo and Videography Services
Photography and videography services can be one of the best Business Ideas in Delhi with Low Investment if you already own the camera equipment. Make a reel of your work or set up a website with various samples for viewers. There are no educational or licencing requirements to start a video-producing company. Writing and other creative arts can also benefit from this specialisation.
Dropshipping Services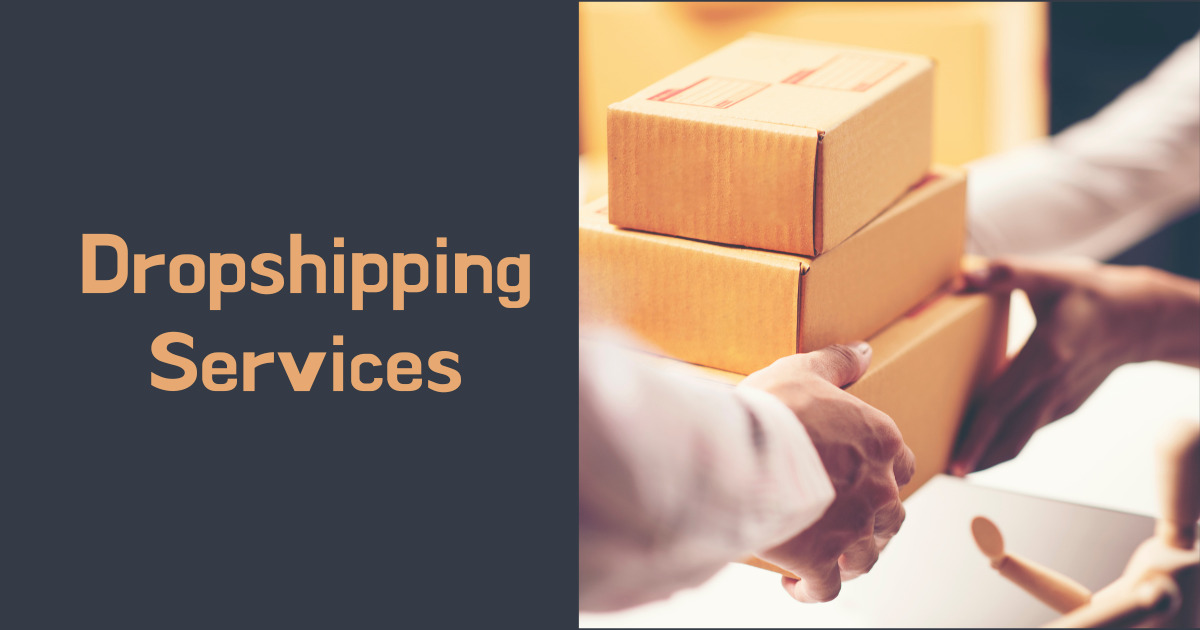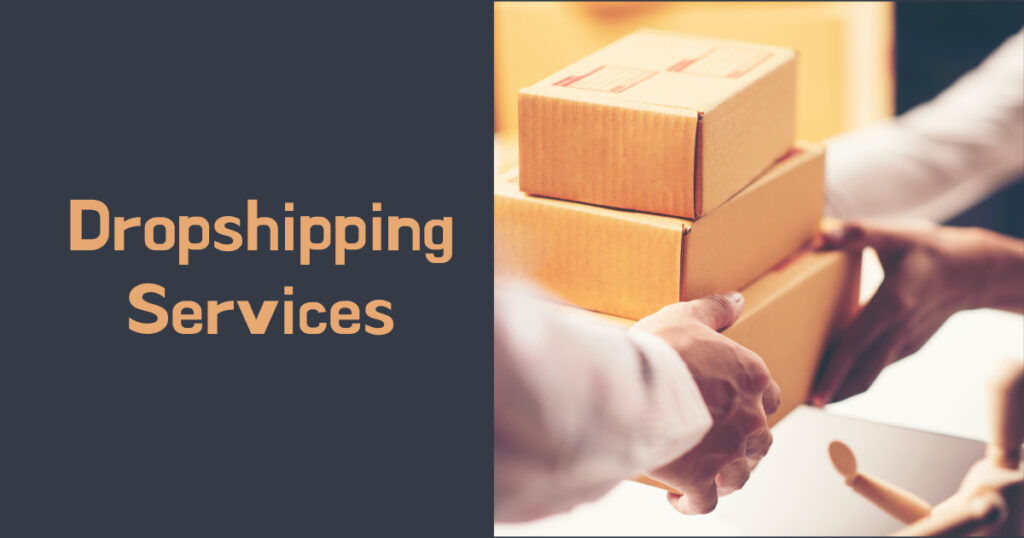 Drop-shipping is a type of e-commerce business concept that allows entrepreneurs to sell products without having to keep inventory. Instead, the products are delivered straight to the customer from the provider. This approach is popular due to its inexpensive startup costs and low risk. To begin a drop-shipping business, you must first choose a viable niche, discover dependable suppliers, and set up an internet site. However, it is fraught with difficulties, such as locating dependable suppliers and offering outstanding customer service.
Small Business Ideas in Delhi
Now that you know most of the business ideas in Delhi that can be started with low investment, let's take a quick look at small-scale business ideas in Delhi that can be operated from home:
Tiffin and Meal Delivery Services
Tiffin and lunch delivery services are popular in Delhi due to people's hectic lifestyles. Starting a tiffin or food delivery service can be a lucrative business venture, especially if you cater to specific dietary requirements or provide home-cooked meals. These businesses can also be operated directly from homes and can be profitable if done properly.
Online Tuition services
In recent years, online tuition services have grown in popularity, and this trend is projected to continue in Delhi. Starting an online tutoring service is a low-cost business opportunity that allows you to work from home.
A Home Fitness Centre
With a growing interest in fitness and health, opening a home fitness centre might be a lucrative business venture in Delhi. Depending on your skill, you can provide a variety of fitness classes such as yoga, Pilates, or weight training.
Homemade Gifts and DIYs
Homemade gifts and DIYs are popular in Delhi, especially during the holiday season. Starting a business that specialises in homemade presents and do-it-yourself projects can be one of the most unique and rewarding business ideas in Delhi.
Handmade soaps
Handmade soaps are becoming increasingly popular among those seeking natural, chemical-free alternatives to commercial soaps. Starting a business that specialises in handcrafted soaps can be a low-cost home-based business concept.
Freelancing Services
There is a considerable need for freelance services in Delhi, particularly in industries such as content writing, graphic design, and digital marketing. Starting a freelance business is a low-cost business concept that allows you to work from home and allows you to select your clients and assignments.
FAQs
What are the greatest business ideas in Delhi to start?
The top business ideas in Delhi are determined by the target audience and their needs. Usually, these are: Online Tuition services, Home Fitness Centres, Homemade Gifts and DIYs, Freelancing Services etc.
What are some low-cost business ideas in Delhi?
Print-on-demand, Online tutoring, homemade presents, and drop-shipping services are some low-cost business ideas that can be launched in Delhi.
What are the legal criteria in Delhi for launching a business?
Starting a business in Delhi requires obtaining the required licences and permits from the relevant authorities.
How can I conduct market research in Delhi to get the finest business concept for my target audience?
Market research is identifying the target audience's wants and preferences in order to produce a product or service that meets those needs.
What are the most important aspects to consider while deciding on a location for my small business in Delhi?
Accessibility, pricing, and visibility are all elements to consider while choosing a location for a small business in Delhi.
How can I properly market my business in Delhi?
Businesses in Delhi can efficiently sell their services via social media, word-of-mouth, and local advertising.
What are the problems that small firms in Delhi face, and how can they overcome them?
Small firms in Delhi confront problems such as competition, high renting prices, and complex regulations.
What are the finance alternatives in Delhi for small businesses?
Loans from banks, microfinance institutions, and government initiatives are among the funding options accessible to small enterprises in Delhi.
How can I keep up with the latest trends and innovations in my field in Delhi?
Attending conferences, networking, and completing regular research will help you stay current with the latest trends and innovations in the field.
Conclusion
To summarise, a wide range of low-cost small business ideas in Delhi are present with significant profit potential. There is a market for every speciality in Delhi, whether you want to start a tiffin delivery service, give online tuition, or specialise in homemade presents and DIYs. With its thriving economy and diversified population, Delhi is an excellent location for launching a business.
However, before embarking on any company venture, it is critical to undertake thorough market research and create a good business plan. Both large and Small Businesses in Delhi can prosper and contribute to the city's economic progress with hard work and determination.