Discover India's Best Online T-Shirt Printing Services at Blinkstore – Unleash Your Creativity with Custom-Designed T-Shirts for Personal or Business Use!
Table of Contents
Introduction
In today's digital age, personalization is the name of the game, and what better way to express your unique style than through custom-designed t-shirts? Online t-shirt printing services have emerged as a convenient and creative solution for individuals and businesses alike. Whether you want to design custom t-shirts for personal use, promote your brand, or celebrate a special occasion, these services offer a world of possibilities at your fingertips.
In this blog, we'll explore the world of online t-shirt printing services, showcasing the benefits, customization options, and tips for making the most of this innovative industry.
Understanding Online T-Shirt Printing Services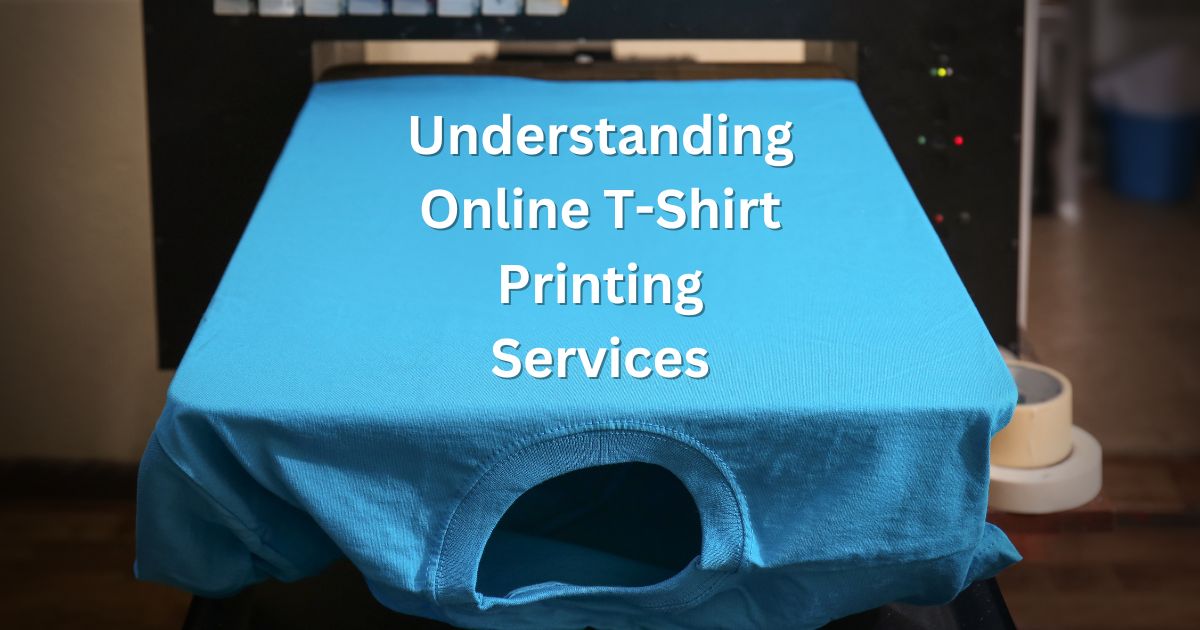 Before diving into the details, let's begin by understanding what online t-shirt printing services are. These services allow you to create custom-designed t-shirts by leveraging digital technology. You can upload your designs or choose from a range of templates, and the service provider will print your design on a high-quality t-shirt of your choice. The process typically involves the following steps:
Design Creation: You start by creating or uploading your design. This can be an artwork, logo, text, or any other image you want to feature on your t-shirt.
Customization: Most online t-shirt printing services offer various customization options, allowing you to choose the t-shirt style, color, size, and printing method.
Order Placement: Once you're satisfied with your design and customization choices, you place an order. Payment is usually made online, and you can specify the quantity of t-shirts you want.
Printing and Fulfillment: The service provider then takes care of the printing process. They use specialized printing equipment and techniques to transfer your design onto the t-shirt.
Shipping: After printing, the t-shirts are packaged and shipped to your designated address.
The Advantages of Using Online T-Shirt Printing Services
Online t-shirt printing services offer a plethora of advantages that have made them increasingly popular. Here are some key benefits:
Customization: The ability to create unique, personalized t-shirts is the standout feature of these services. You can let your creativity run wild, designing shirts that reflect your personality or brand identity.
Convenience: Online t-shirt printing services are incredibly convenient. You can design and order t-shirts from the comfort of your home or office, eliminating the need for physical visits to brick-and-mortar print shops.
Variety: These services offer a wide range of t-shirt styles, colors, and sizes. Whether you need classic crewneck tees, trendy v-necks, or even hoodies, you can find the perfect fit for your needs.
Quality: Reputable online t-shirt printing companies use high-quality materials and printing techniques to ensure that your custom t-shirts look great and last a long time.
Cost-Effective: Ordering custom t-shirts in bulk through these services often leads to cost savings, making them an affordable choice for both personal and business use.
Quick Turnaround: Many online printing companies offer fast turnaround times, so you can receive your custom t-shirts in a matter of days.
No Minimum Orders: Unlike traditional printing methods that may require minimum order quantities, most online services allow you to order as few as one custom t-shirt, making them ideal for personal projects or small businesses.
Customization Options Galore
Online t-shirt printing services offer an impressive array of customization options to bring your design vision to life. Here are some of the key customization choices you can make:
T-Shirt Styles: From classic crewnecks and v-necks to tank tops and long sleeves, you can choose the style that suits your taste or brand image.
T-Shirt Colors: These services typically offer a wide range of colors to choose from, ensuring that your t-shirt matches your design or branding.
Sizes: Whether you need t-shirts for kids, adults, or plus sizes, online printing services have you covered.
Printing Techniques: Depending on the service provider, you can select from various printing techniques, including screen printing, direct-to-garment (DTG) printing, heat transfer, and embroidery. Each method has its advantages, so it's essential to choose the one that aligns with your design and budget.
Design Upload: You can upload your design in various formats or use design tools provided by the service to create custom artwork. Some services even offer design templates to help you get started.
Placement: Decide where you want your design to appear on the t-shirt, whether it's on the front, back, sleeves, or even a combination of these areas.
Tips for Making the Most of Online T-Shirt Printing Services
Now that you have a good understanding of online t-shirt printing services and their advantages, let's delve into some tips to ensure you get the best results:
Choose a Reputable Service Provider: Research and read reviews to select a reliable online t-shirt printing service with a track record of delivering quality products and excellent customer service.
High-Quality Design: Invest time in creating a high-resolution design that reflects your vision accurately. Ensure that the colors and elements are well-suited for the printing method you choose.
Select the Right Printing Method: Consider your design, budget, and the type of t-shirt you want when choosing the printing method. Each method has its unique characteristics, such as durability and color vibrancy.
Sample Orders: If you're planning a large order, it's wise to place a sample order first to assess the quality and fit of the t-shirts. This helps avoid any surprises when ordering in bulk.
Check the Sizing Guide: Always refer to the service provider's sizing guide to ensure you order the correct sizes for your group or audience.
Bulk Ordering: If you're ordering for an event, business, or promotional campaign, consider ordering in bulk to take advantage of volume discounts.
Plan Ahead: Allow enough time for the entire process, from design creation to delivery. Rush orders may incur additional costs and could compromise quality.
Care Instructions: Provide care instructions to recipients or customers to help maintain the longevity of the custom-printed t-shirts.
Promote Your Designs: If you're using custom t-shirts for promotional purposes, leverage social media and marketing to showcase your designs and reach a wider audience
Discovering Blinkstore: A Pioneer in Online T-shirt Printing Services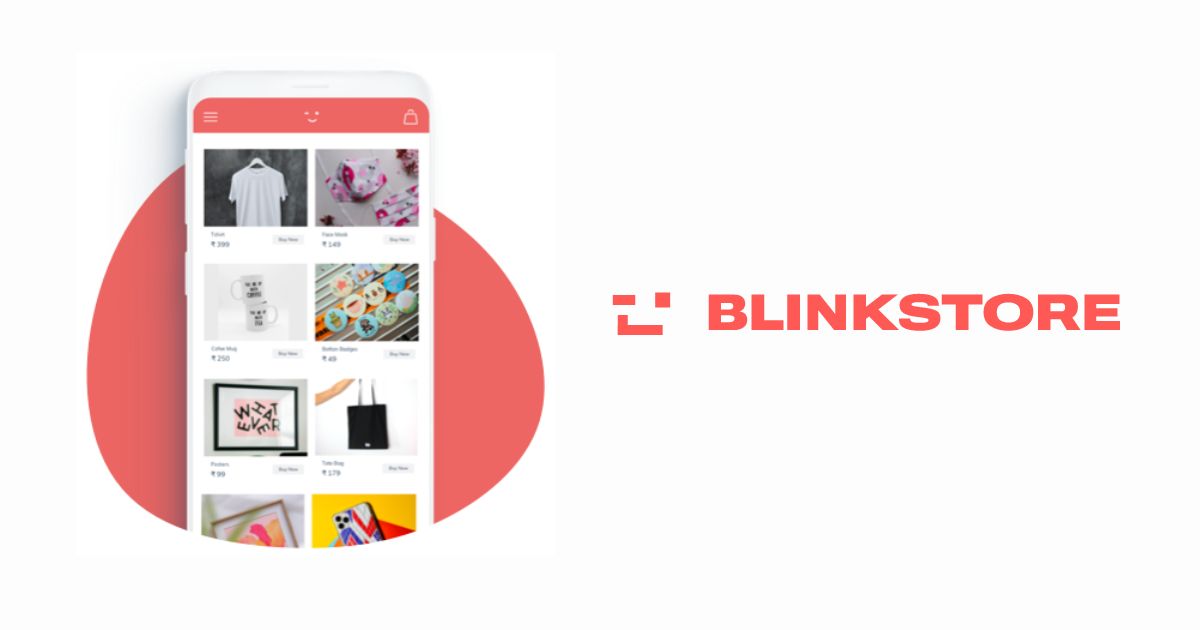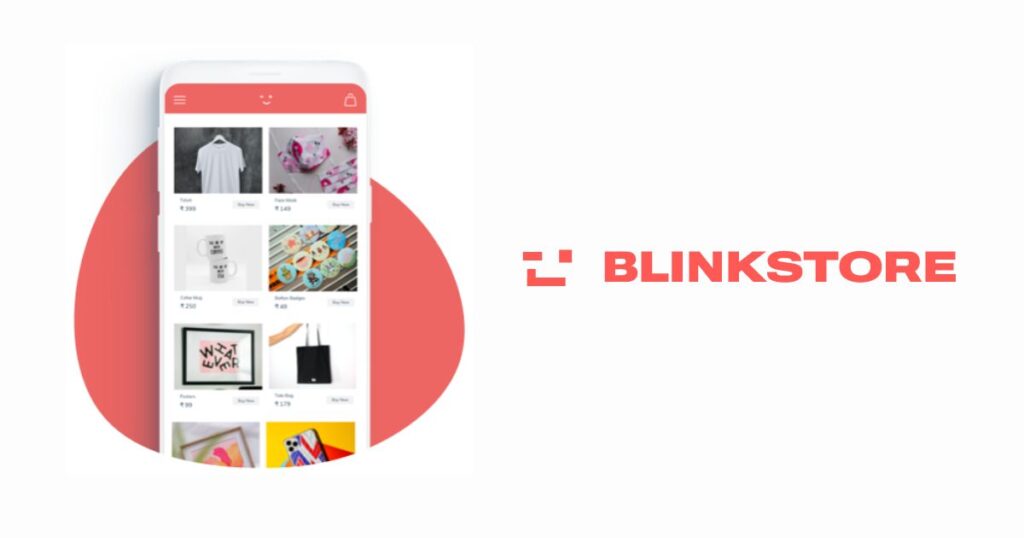 Blinkstore is more than just an e-commerce platform; it's a gateway to creativity and entrepreneurship. Based in India, it has gained a reputation for its user-friendly approach and innovative solutions. Whether you're an aspiring entrepreneur or an experienced designer, Blinkstore offers a seamless way to turn your creative ideas into reality.
With Blinkstore, you get a personalized online store for your brand. But what sets it apart is its Print-on-Demand (PoD) services, which allow you to print your unique designs on over 50 different products, including T-shirts, hoodies, mugs, phone cases, and more. This means you can focus on promoting your products and building your brand while Blinkstore takes care of the printing and shipping logistics. It's the perfect solution for those who want to start a T-shirt business without the hassle of managing inventory.
The Blinkstore Advantage: Simplicity and Innovation
Why is Blinkstore the preferred choice for aspiring online sellers in India? The answer lies in its commitment to simplicity and innovation. Here's how Blinkstore stands out:
User-Friendly Platform
Blinkstore's platform is designed with users in mind. Whether you're tech-savvy or new to e-commerce, you'll find it easy to navigate and set up your online store. The intuitive interface ensures that you can create and customize your storefront with ease.
Versatile Product Catalog
While our primary focus is on online T-shirt printing services, Blinkstore offers a versatile product catalog. You can expand your product range to cater to a broader audience, all within the same platform. This flexibility allows you to experiment and diversify your offerings.
High-Quality Printing
Blinkstore takes pride in delivering high-quality printed products. Your designs will come to life with vibrant colors and sharp details. Customers appreciate the attention to detail, making it easier for you to build a loyal following.
Quick Turnaround Time
In the fast-paced world of e-commerce, speed is essential. Blinkstore ensures that your products are printed and delivered to your customers quickly. This prompt service helps you maintain customer satisfaction and keep your business running smoothly.
Reliable Customer Support
Even the most experienced entrepreneurs sometimes need assistance. Blinkstore provides reliable customer support to address any questions or concerns you may have. Their dedicated team is always ready to help you navigate the platform and optimize your business.
Getting Started with Blinkstore: A Step-by-Step Guide
Embarking on your print-on-demand journey with Blinkstore is a rewarding experience. To help you get started, Blinkstore offers an invaluable resource – the comprehensive guide titled "How to Start a Print-on-Demand Business With Blinkstore." This guide is your roadmap to success, offering insights and step-by-step instructions on:
Setting Up Your Storefront
Learn how to create a stunning online store that reflects your brand identity. Customize your store's appearance, add your logo, and choose from a variety of themes to make your storefront unique.
Designing Your Products
Discover the art of creating eye-catching designs for your T-shirts and other products.
Promoting Your Products
Marketing is key to your online success. The guide delves into various marketing strategies, from social media promotion to search engine optimization (SEO). You'll learn how to reach a wider audience and drive traffic to your store.
Managing Your Orders
Efficient order management is crucial for smooth operations. The guide walks you through order processing, tracking, and customer communication, ensuring a seamless experience for both you and your customers.
Scaling Your Business
As your business grows, so do your opportunities. The guide provides insights into scaling your business, adding new products, and optimizing your operations for maximum efficiency.
Trending T-shirt Designs: Stay Fashion-Forward with Blinkstore
At Blinkstore, we not only offer the best online T-shirt printing services but also stay attuned to the latest trends in T-shirt designs. Let's take a peek into what's currently making waves in the world of T-shirt fashion. Explore More Trending T-shirt Designs on Blinkstore
Mockey: Bringing Your Designs to Life

To get a clear picture of how your designs will look in real-life scenarios, use Mockey – an AI-powered platform that generates high-definition mockups for free. With Mockey's help, you can showcase your t-shirts and other products in professional, eye-catching mockups, making your online store even more appealing to potential buyers.
So, if you're excited to dive into the world of trending creative t-shirt design ideas and entrepreneurship, Blinkstore and Mockey are your perfect allies. Start creating, start selling, and watch your t-shirt business soar to new heights!
Conclusion
In a world where creativity knows no bounds and entrepreneurship beckons, Blinkstore and Mockey have your back. With Blinkstore's online T-shirt printing services and Mockey's advanced mockup generation capabilities, you have the power to turn your design dreams into tangible, market-ready products.
So, whether you're an aspiring fashion entrepreneur or a seasoned designer, don't hesitate to take the plunge. With Blinkstore and Mockey by your side, there are no limits to what you can achieve. Start your journey today, create captivating T-shirt designs, and witness your online store flourish. Try Mockey's Free Mockup Generation.
FAQ
What is an online T-shirt printing service, and how does it work?
An online T-shirt printing service allows you to create custom-designed T-shirts by uploading your artwork or designs to their platform. They then print your designs on T-shirts and ship them to you or your customers.
What makes Blinkstore one of the best online T-shirt printing services in India?
Blinkstore stands out due to its user-friendly platform, high-quality printing, versatile product catalog, and quick turnaround time. It simplifies the e-commerce process for aspiring sellers and offers a comprehensive guide to get started.
What is Mockey, and how can it benefit my T-shirt business?
Mockey is an AI-powered platform that generates high-definition mockups for free. It allows you to showcase your T-shirts and other products in professional mockups, enhancing the appeal of your online store to potential buyers.
How can I get started with Blinkstore and Mockey to launch my T-shirt business?
To get started, you can visit Blinkstore's website to set up your online store and use Mockey to create stunning mockups of your T-shirt designs. Both platforms offer resources and support to help you along your entrepreneurial journey.
How can I ensure the quality of the printed T-shirts when using Blinkstore?
Blinkstore takes pride in delivering high-quality printed products. You can review samples of your designs before bulk printing to ensure the colors and details meet your expectations.
Are there any limitations on the types of T-shirt designs I can create with Blinkstore and Mockey?
No, there are no significant limitations. Blinkstore offers a versatile product catalog, and Mockey allows you to showcase a wide range of design styles, from minimalistic to intricate and detailed designs.
What support options are available if I have questions or need assistance with Blinkstore
Blinkstore provides customer support to address any inquiries or concerns you may have. You can reach out to their dedicated teams for guidance and assistance.
How do I choose the right online T-shirt printing services for my business?
Choosing the right online T-shirt printing services involves considering factors like print quality, pricing, product options, and customer support. Blinkstore, for example, is known for its high-quality printing and user-friendly platform.
Can I use my own designs and artwork with online T-shirt printing services?
Yes, most online T-shirt printing services allow you to use your custom designs and artwork. You can upload your graphics, choose your T-shirt style, and create unique products.
Can I set my pricing when selling T-shirts through online T-shirt printing services?
Yes, when using platforms like Blinkstore, you can set your pricing for the T-shirts you sell. This allows you to determine your profit margins.