Hey bud, are you a student looking to make some cash? Then check these side hustle ideas that will work for you.
Table of Contents
Introduction
According to Educase a Center for Analysis and Research in the US, more than 70% of college students in the United States work while attending school. As a college or school student, it's better that you find a side hustle idea so that you can meet your ends. College tuition, textbooks, and daily expenses can quickly add up, this is where side hustles come in handy.
In this blog, we will explore 25 of the best side hustles for students, both offline and online, discuss the reasons why students should consider side hustles, examine the support available in the environment for student side hustles, provide valuable tips for success, and introduce you to Blinkstore a platform you can utilize to make money.
25 Best Side Hustles for Students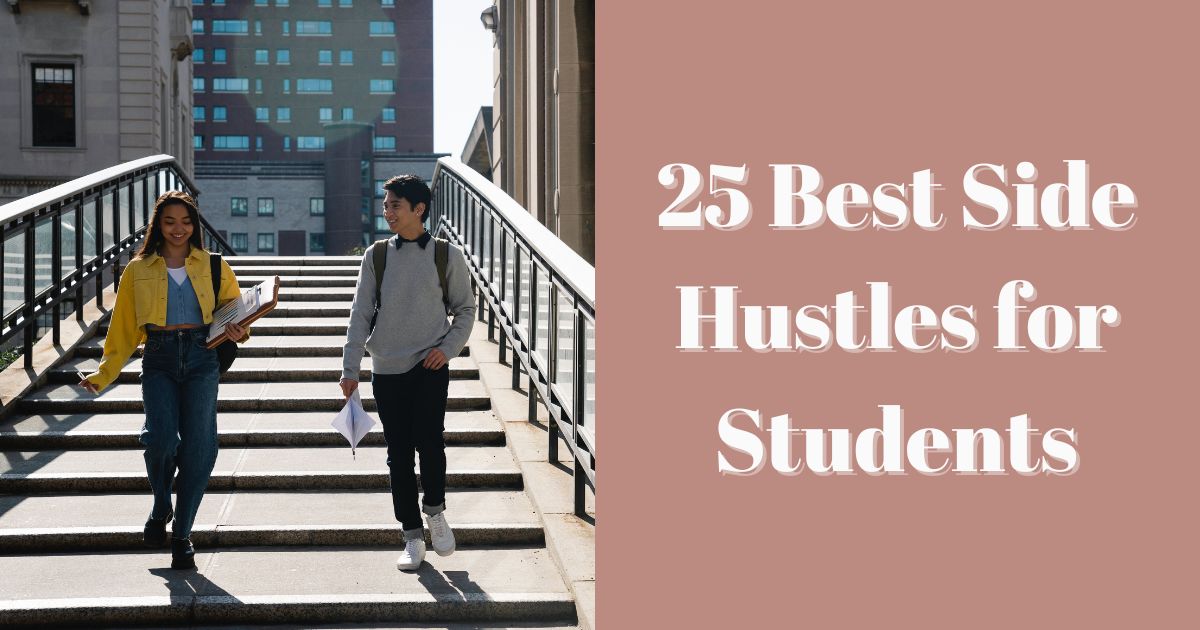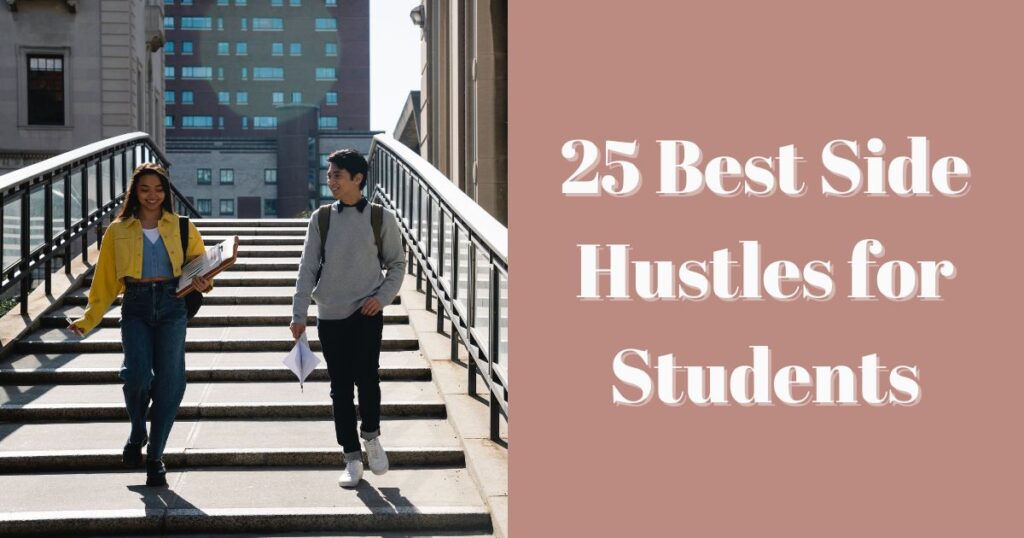 Check out these side hustles for students:
1. Content Writing
Do you have the skill to write a blog? Are your language skills good? If yes, then content writing is for you. Content writing pays you well and is a remote job.
2. Become a Tutor
If you excel at any subjects, tutor your underclassmen. Tutoring is a respectable side Hustle idea you can consider. It also pays a good amount for your time invested.
3. Online Surveys and Market Research
Participating in online surveys and market research studies will help you earn money or gift cards. Many Websites for Online Surveys and Market Research offer such opportunities. If you have good analytical skills then why not consider this as a side hustle idea?
4. Be a Delivery Driver
Become a delivery driver for food delivery services like Uber Eats or there are many such platforms. What's most convenient about becoming a delivery driver is you can do it whenever you are free.
5. Photography
Photography is a topic that most students find passionate about. If you're passionate about photography. Offer your services for events, portraits, or stock photography. You can sell your photos on stock photo websites like Shutterstock, 500px Licensing, SmugMug, etc. You can make more money as your photos gain more reach.
6. Virtual Assistance
Are you good at organizing or interested in planning and conducting meetings offer your support to businesses as a virtual assistant. This may include tasks like email management, scheduling, and data entry. As a virtual assistant, you can be more flexible in collaborating.
7. Affiliate Marketing
Through affiliate marketing promote products or services and earn a commission for every sale made through your referral. Affiliate marketing can be incorporated into your blog, website, or social media channels, offering passive income potential.
8. Ghostwriter
Become a ghostwriter and manage social media accounts for small businesses or individuals. Help them promote their online branding. This side hustle can help you develop valuable skills in social media marketing and management.
9. Graphic Design
If you have graphic design skills, you can take on freelance design projects for businesses or individuals. Graphic design allows you to work on various projects, from creating logos and marketing materials to web design and illustrations.
10. Freelance Web Development
If you have web development skills, offer your services to build websites for businesses or individuals. Web development is a high-demand field, and your skills can translate into profitable freelance projects.
11. Freelance Video Editing
If you have video editing skills, offer your services to content creators or businesses looking to create video content. Video editing can be a creative and lucrative side hustle, especially in the age of online video content.
12. House Cleaning
Offer house cleaning services to individuals or small businesses in your area. House cleaning can be a physically demanding side hustle but is often in high demand.
13. Freelance Coding
If you have programming skills, take on freelance coding projects to develop websites or applications. Coding offers numerous opportunities in software development and web design.
14. Give Tours
If your local place has a history, beautiful areas, or something to show off become a tour guide in your local place.
15. Pet Sitting or Dog Walking
Offer pet-sitting services for pet owners in your area. You can also earn money by walking dogs for busy pet owners. If you are an animal lover what more could you ask?
16. Sewing
If you have skills like stitching and sewing put them to work. You can do sewing as your part-time side income.
17. Provide Tech Support
You can provide tech support for computers and software if you have analytical skills. There are many individuals and companies looking for these people to troubleshoot problems.
18. Proofreading and Editing
Do you have the skills to correct grammatical mistakes and have a strong foundation in a language then edit and proofread articles, documents, etc for companies or individuals.
19. Personnel Styler
Are you interested in the fashion industry? fashion is a trending topic now on social media. Use your fashion sense to offer personal styling services, helping clients choose the right outfits and accessories for various occasions.
Offline Side Hustles for Students
While many of the side hustle ideas mentioned above can be done online, there are also plenty of offline options for students. Here are a few offline side hustle ideas:
20. Babysitting
Babysitting is a classic way for you to earn extra money. You can offer your services to parents in your community. It's a flexible and reliable way to make money, and it often pays well.
21. Yard Work and Landscaping
Help people with yard work, lawn mowing, and landscaping to keep their outdoor spaces looking clean. This is a physically active side hustle that can be in high demand during certain seasons.
22. Car Wash
Organize car wash events in your neighborhood or on your campus. People are often willing to pay for a clean car. Car washes can be a fun group activity, and you can earn money while providing a valuable service.
23. Food Sales
If you love cooking or baking, consider selling homemade food items at local events or farmer's markets. Food sales require some investment in ingredients and preparation but can be a rewarding way to showcase your culinary skills.
24. Handyman Services
Offer handyman services as an assistant in fixing minor household repairs, assembling furniture, or painting. Handyman work can be a versatile and reliable source of income, especially if you're skilled with tools.
25. Personal Shopping
Help elderly individuals or busy professionals with their shopping needs and charge a fee for your services. Personal shopping is a hands-on way to assist others and earn money through your expertise.
Why Should Students Do Side Hustles?
Participating in a side hustle as a student offers several benefits:
a. Financial Independence
By giving students a second source of income, side gigs helps you become less dependent on your parents or student loans. Greater control over one's spending and a decrease in financial stress might result from financial independence.
b. Building a Resume
You may highlight your abilities and work experience to potential employers by adding a variety of side projects to your resume. Candidates that can balance employment and school are highly valued by employers.
c. Skill Development
Learning new talents is often necessary for side gigs, and it can be beneficial for both professional and personal development. Side projects offer an excellent opportunity to practice practical skills like time management, marketing, or specialized technical knowledge.
d. Networking
Meeting people in the course of your side hustle can lead to valuable connections and opportunities in the future. Networking can open doors to internships, job offers, or collaboration on future projects.
e. Flexibility
Most side hustles allow for flexible schedules, making it easier to balance work with academics. Students can choose to work during hours that suit their class schedules and availability.
Does the Environment Support Students for Side Hustles?
The environment for students pursuing side hustles has become increasingly supportive in recent years. Let us tell you how:
Know These Tips for Side Hustles
Side hustle is a strategy to make your life better but they do have challenges. So consider these tips to ensure success:
Time managing: For students, it is not easy to manage time while going to school or college. Make a plan considering your academic year and set your priorities. Manage time and you will be near to success.
Legal matters: Be sure that you are not involved in any unnecessary things that you don't know about or be sure to check all legal policies when buying and selling products.
Market Research: Research is the key. Your target market and competition to ensure your side hustle is viable. Knowing your audience and competition helps you position your side hustle for success.
Good Customer Service: Providing excellent customer service is crucial for building a good reputation and securing repeat business. Satisfied customers are more likely to recommend your services and return for future business.
Budgeting: Keep track of your earnings and expenses to manage your finances effectively. Maintaining a budget helps you assess the profitability of your side hustle and make informed financial decisions.
Continuous Learning: Don't think you know everything. Be open to learning and improving your skills to stay competitive in your chosen side hustle. Continuously improving your skills allows you to offer higher quality products or services and adapt to changing market trends. You can also take ideas from blogs to promote your side hustles.
Networking: Connect with others in your field, attend relevant events, and use social media to expand your network. Networking can lead to collaboration, partnerships, and access to new opportunities.
Set Goals: Have an idea and define clear goals for your side hustle, whether it's earning a certain amount of money or gaining specific skills. Setting goals provides a sense of direction and motivation for your side hustle.
Blinkstore Helps You With Side Hustles Ideas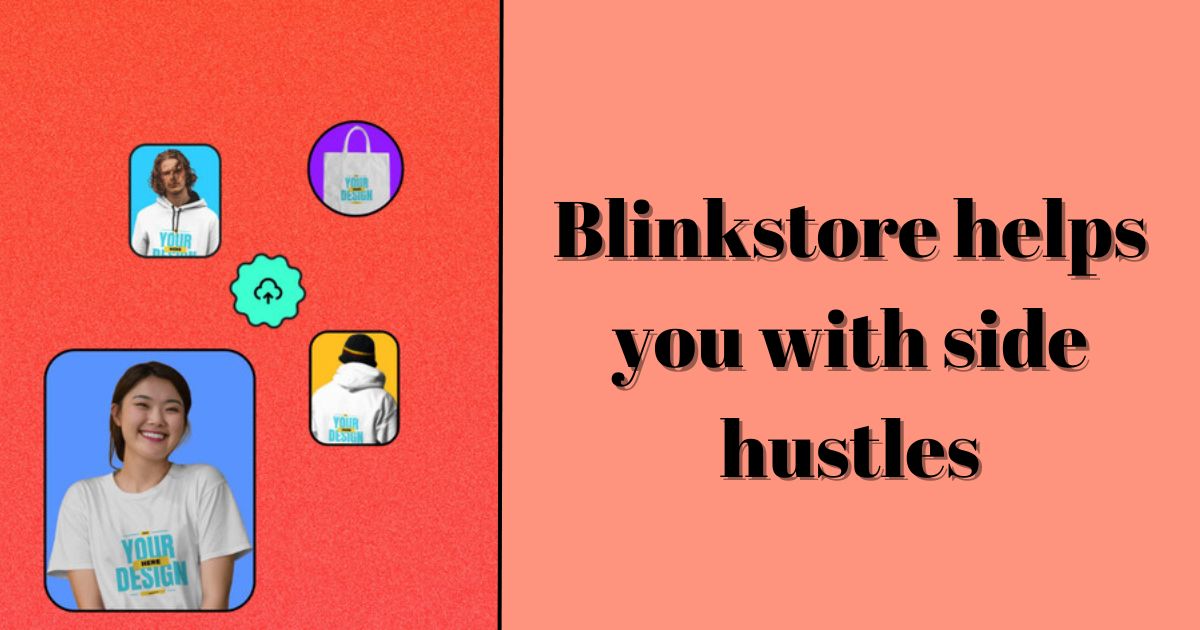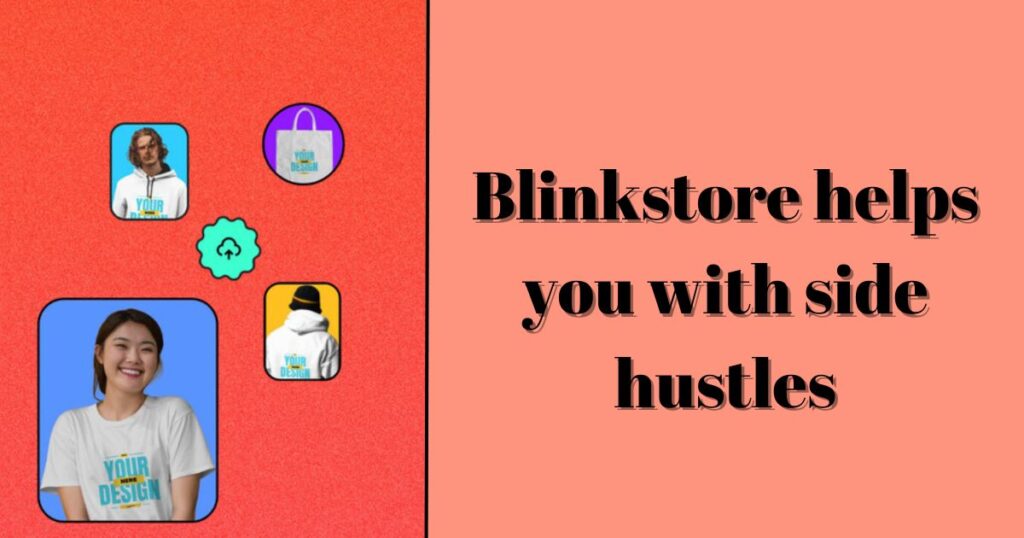 Blinkstore is a platform that specializes in print-on-demand services. Blinkstore allows students or any individuals to set up print-on-demand businesses for free. Blinkstore comes with a free in-built store where most platforms are paid. This e-commerce platform comes with an integrated payment system, shipping, and a mockup generator. Blinkstore offers many side hustle ideas for you to check out. If you are looking to succeed in side hustles then consider Blinkstore.
If you are interested in knowing more about Blinkstore. Here is a well-informed guide on "How to Start Your Print-on-Demand Business in India with Blinkstore".
Conclusion
Side hustles are a valuable way for you to earn extra money, gain experience, and develop essential skills. There are many side hustle ideas that will suit you according to your interests and abilities. Why not gain experience in areas that you are passionate about?
If you're a student looking to make the most of your side hustle, remember to balance your time effectively, continuously improve your skills, and with platforms like Blinkstore side hustles are easy to start. With determination and dedication, your side hustle can become a fulfilling and profitable venture, setting you up for future success.
Some Related Resources for You to Check Out:
FAQ
Is it possible to manage a side hustle with college?
Yes, it's possible to balance a side hustle with college. It requires effective time management and prioritization. You can create a schedule that allocates specific time slots for your side hustle and your studies. It's important to communicate your availability and priorities to your clients or employers, so they understand your academic commitments.
How can I find the right side hustle for me?
In simple, finding the right side hustle depends on your skills, interests, and available time.
How can I promote my side hustle effectively?
Promoting your side hustle requires a strategic approach. Creating an online presence through social media and a professional website are some ways.
What are some online platforms to find side hustle opportunities?
Some platforms where you can find side hustle opportunities are Upwork, Fiverr, Freelancer, etc. Additionally, social media and job search websites may have listings for freelance or part-time work.
What is a cheap side hustle?
You can start side hustles like blogging, translation, online surveys, etc without an initial investment.