Are you a college student interested in pursuing your entrepreneurial dreams? Starting a business while still in school can provide you with not only extra income but also valuable experience and skills that will help you in your future career. We've compiled a list of 15 business ideas for students in college to help you get started.
These suggestions range from tutoring and freelance writing to pet care and meal delivery services, and they are all inexpensive and simple to implement. You can turn your college experience into a profitable venture with a little bit of creativity and hard work. Excited already? Let's Begin!
Table of Contents
Introduction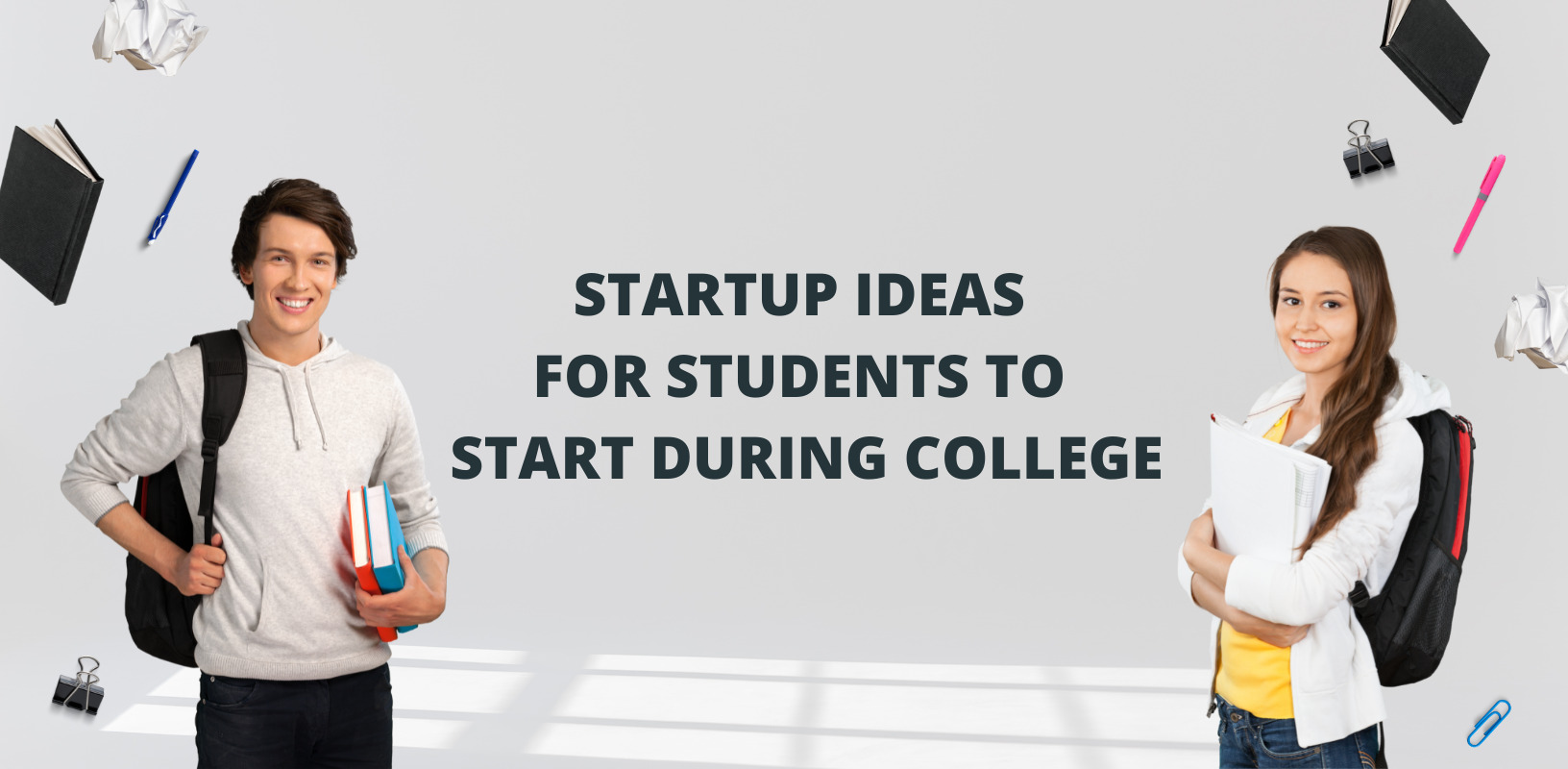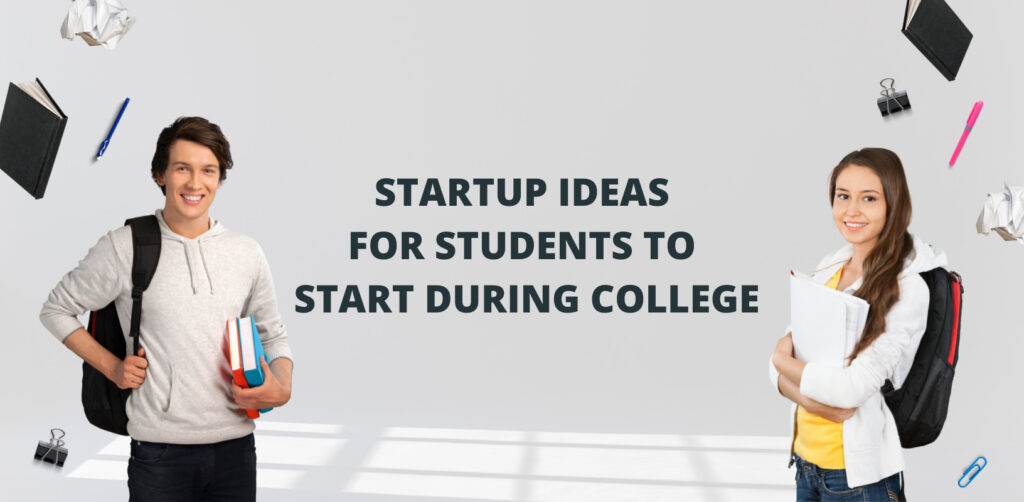 College is a time for personal development, learning, and adventure. For many students, it's also a time of financial instability and tight budgets. But what if there was a way to make your college experience profitable? Establishing a business while in college is not only feasible, but it may also give you significant experience and abilities that will help you in your future job. In this article, we'll look at the 15 best business ideas for students. These suggestions are inexpensive, simple to implement, and may be adjusted to your own interests and skills. Keep reading this article to know more about it.
Also Read: 50 Most Profitable Home Manufacturing Business Ideas in India 2023
Why start a business as a college student?
Schools and colleges can provide you with the academic foundation to pursue your ideal career, but establishing a business teaches you essential things that you won't learn in school. Here are some of the benefits of starting a business as a student:
Financial Independence
Establishing a business while still in school can help you become financially independent. It can assist you in earning extra money to support your costs or possibly pay off your student loans.
Build Skills
Beginning a business can help you develop important skills like communication, leadership, problem-solving, and time management. These abilities will come in handy not just in your future work, but also in your personal life.
Get real-world business experience
Yes, business school can teach you theory and formulas, but nothing beats hands-on experience.
Possibilities for Networking
Establishing a business allows you to build a network of connections and future clients. This network will be useful when you graduate and begin your career.
Test your Industry
Establishing a business allows you to express your creativity and follow your interests. You may turn your hobbies or passions into a profitable business while also having fun. You can also test your industry before graduating to see if you fit in.
Career Advancement
Establishing a business can help you distinguish yourself from other job hopefuls after you graduate. Entrepreneurial experience frequently impresses employers since it demonstrates initiative, inventiveness, and a willingness to take risks.
How to start a business as a student?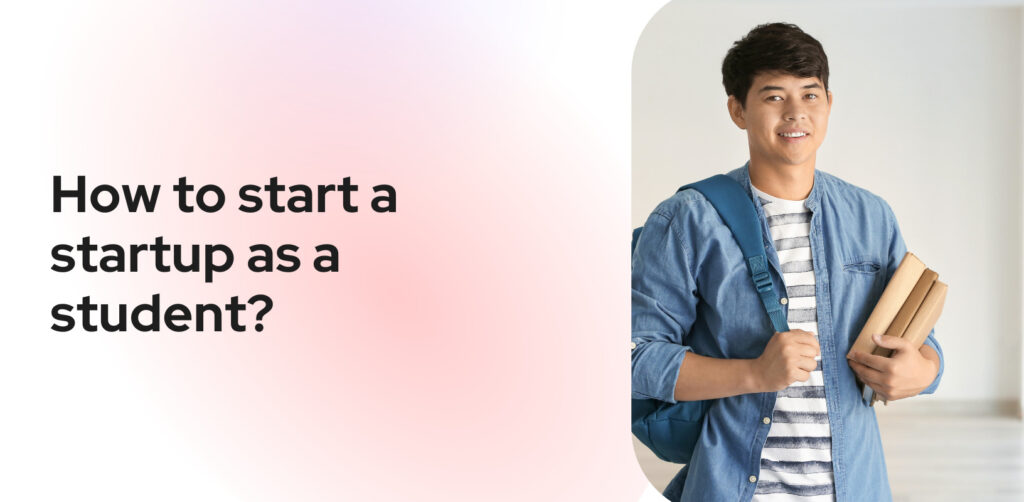 Now that you know the benefits of Business ides for students ideas for students and their contribution, let's take a look at the process of how you can get started. Here are some of the steps that you can follow:
Determine Your Passion and Skills
The first stage is to identify your areas of interest and expertise. Establishing a business based on your interests and talents will make it more pleasurable and increase your chances of success.
Research the Market
Once you've developed an idea, conduct market research to see if there is a need for your product or service. Find competitors and examine their strengths and flaws to figure out how to differentiate your business.
Develop a Business Plan
A business plan is a road map that outlines the objective, goals, target audience, marketing approach, and financial predictions of your business. It will assist you in being organised and focused on your objectives.
Create a Team
Creating a team is critical to the success of your business. Seek folks who share your vision and have complementary skills to yours. Consider collaborating with other students, mentors, or instructors who can guide and encourage you.
Launch
It's time to launch and iterate your business once you've secured funding. Remember that starting a business is a process, not an event. When you hear input from clients and the market, you will need to iterate and change.
Balance College/School and business
It can be difficult to balance school and business, but it is necessary to avoid burnout and preserve academic achievement. Make a schedule that helps you to prioritise your time so that you can focus on both.
Best business Ideas for college students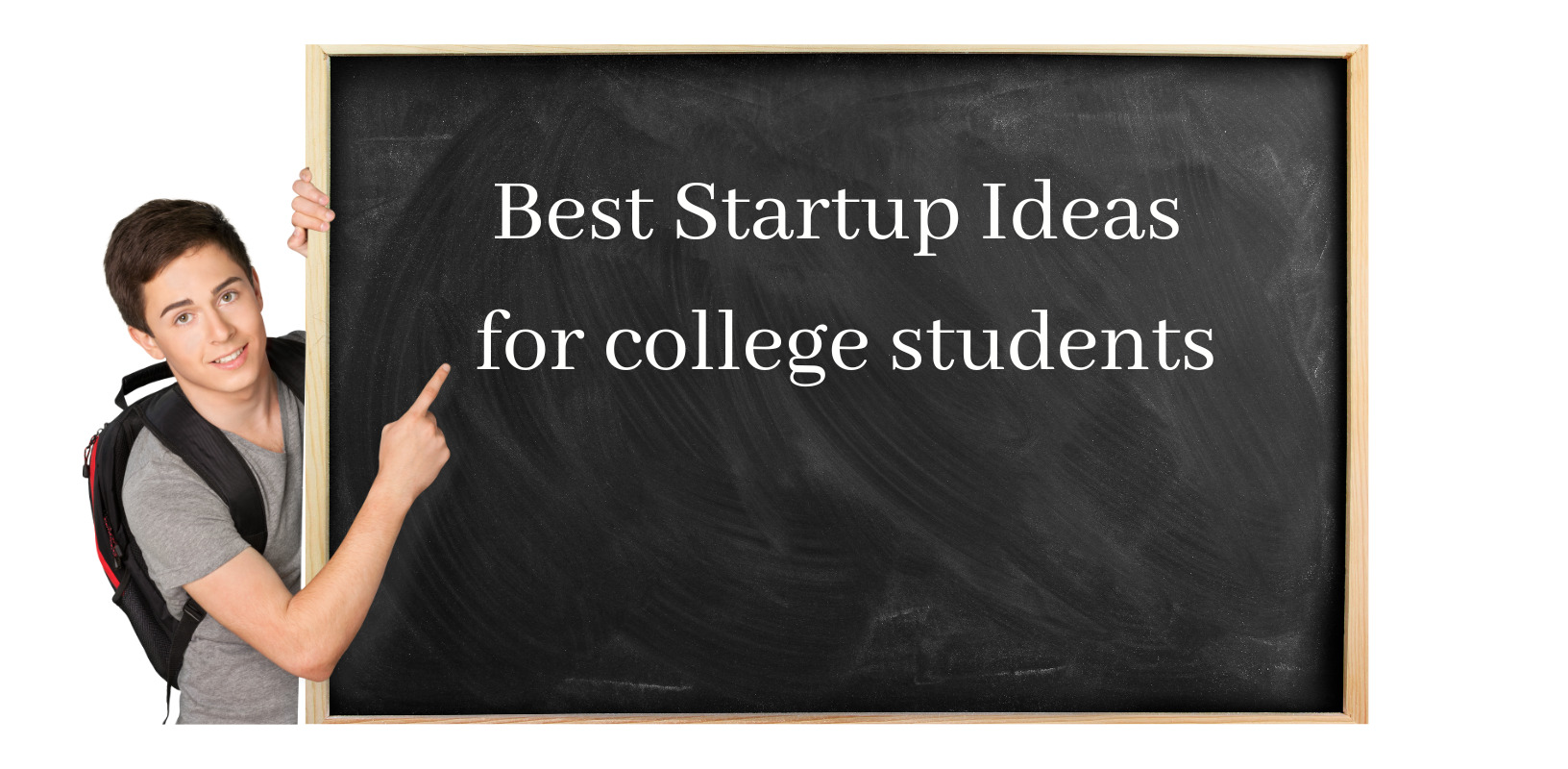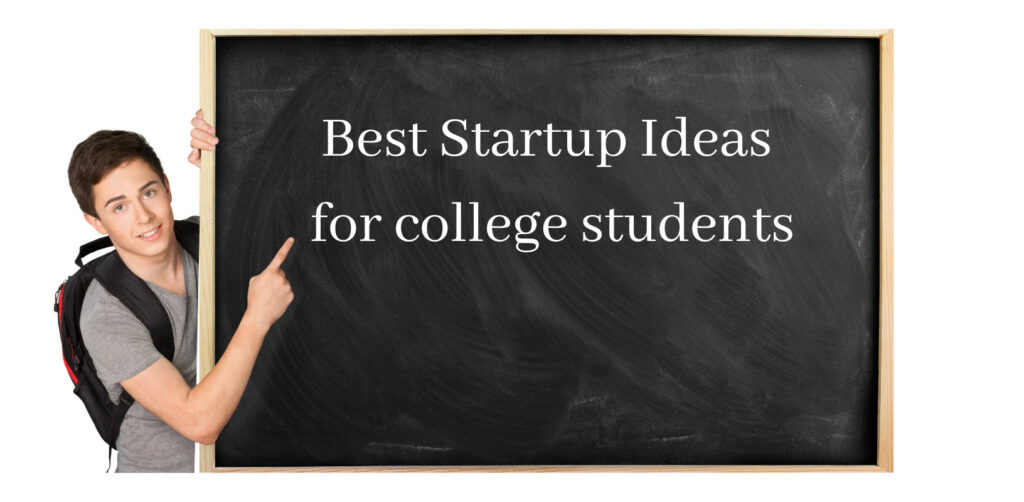 Let's dig into the best business ideas for students that you should definitely consider:
1. Print-on-demand business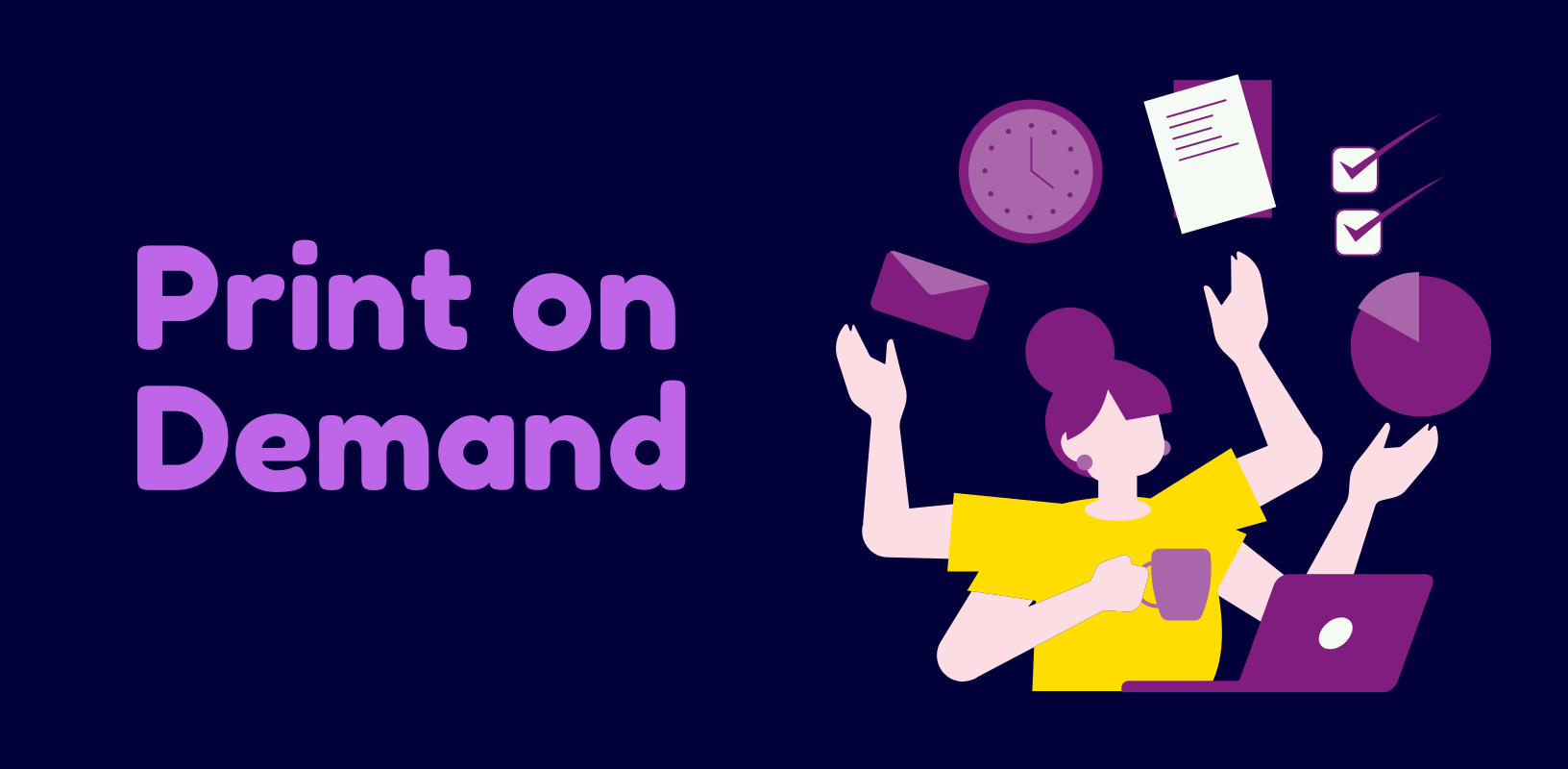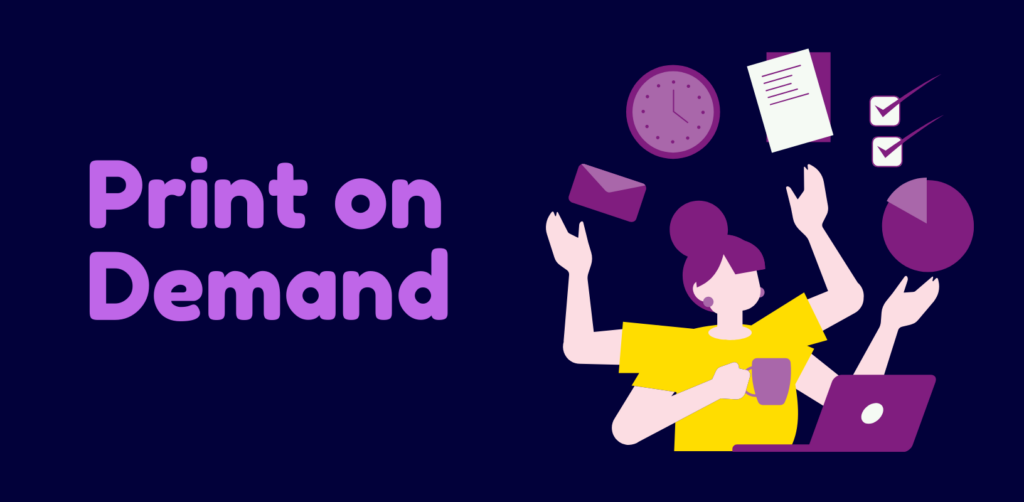 The best business a student can start with almost no investment is the print-on-demand business. In this business model, you open an online store, showcase your design on products and ship them directly to your customer. These dropshipping companies will take care of your inventory, printing, packaging, and shipping so that you don't have to worry about it. This way it omits the need for inventory and manufacturing excess products.
How Blinkstore Assists:
With Blinkstore you can easily set up your online store within a few minutes and start your business by adding products. Here you can also set your profit margin by yourself and add your own designs to your products. A free mockup generator, 50+ products, and 24X7 assistance are a few of the key highlights of Blinkstore. Blinkstore also provides the best quality materials and delivers orders within 3-5 working days. So If you are planning to start your own print-on-demand business, you should consider Blinkstore as your personal choice.
2. Tuition Classes
Starting a tuition class is a popular college business idea. You may use your academic knowledge and talents as a college student to assist high school kids in your community. You can offer tuition lessons in disciplines like math, physics, or English. You can also coach students for standardised tests such as the SAT or ACT. You can also choose to conduct your classes online on platforms like Zoom, and Google Meet and easily earn a good amount of money.
Also Read: How To Start Online Tuition Classes at Home In India (8 Easy Steps)
3. Freelance Content Writing
You may start a freelance content writing business if you have great writing talents. You may provide your skills to companies, websites, or people in need of high-quality material. Blog postings, articles, product descriptions, social media posts, and copywriting are some options to consider. To start, you need to construct a portfolio of your writing examples, define your price, and establish a brand identity. You can collect clients through online job portals like Linkedin, social media, or cold outreach.
Also Read: 15 Best AI Writing Tools Every Writer Must Learn to Use
4. Graphic Designer
Graphic Designing business is one of the best business ideas for students. It is currently in high demand and can be a great option to consider if you are someone who loves to draw and design. You may provide your design services to companies or people that want logos, flyers, brochures, social media graphics, or other design materials. It is advisable to create a portfolio of your design work first and develop a website or social media presence to exhibit your work.
5. Youtube or podcast services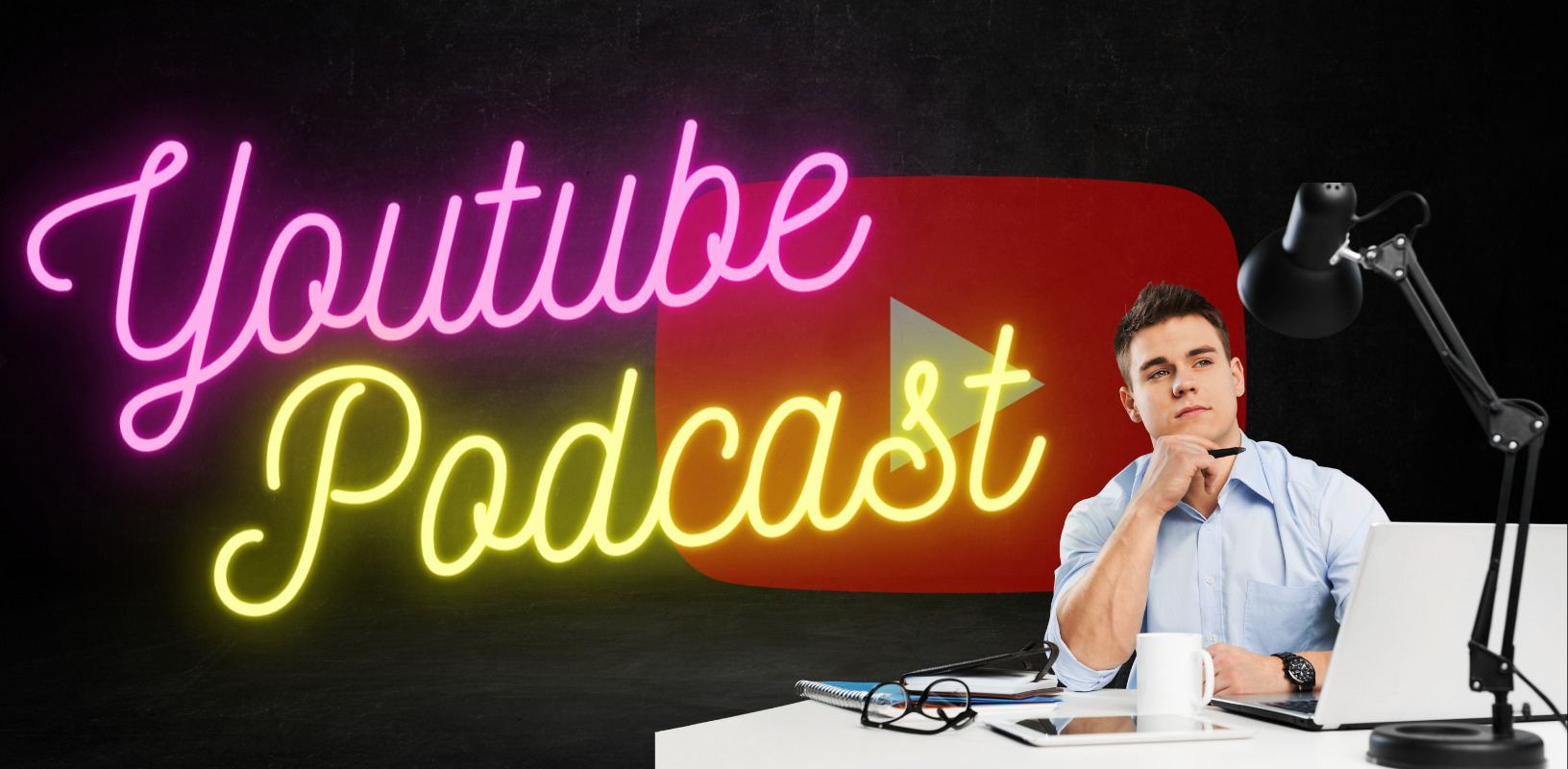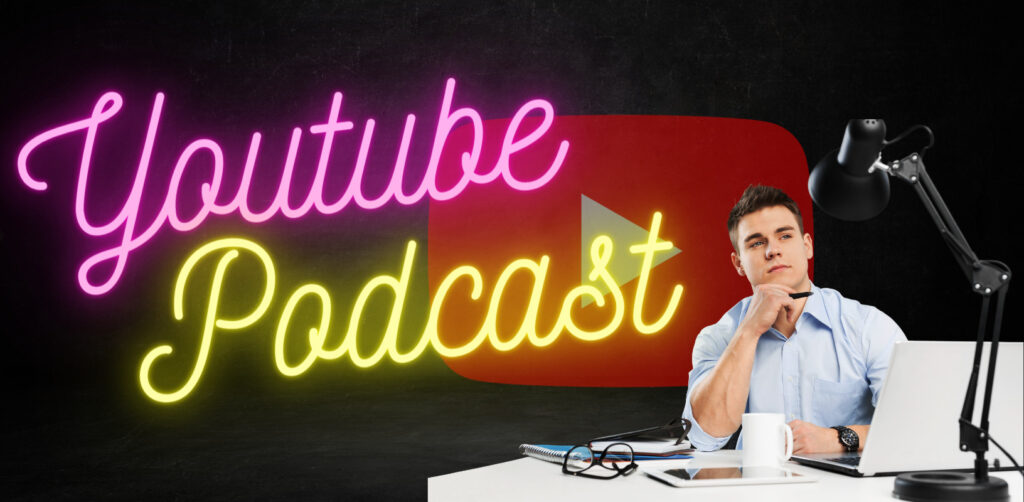 If you enjoy making videos or blogs or love interacting with other people, then you might consider starting a business that provides YouTube or podcast services. You may start your own channel or podcast and give services like as editing, production, and promotion to other producers. You can invite people and celebrities from different fields and engage with them. This is one of the best business ideas for students as it doesn't require any huge investment and has immense growth potential.
Also Read: How To Earn Money From Youtube in India – Top 10 Ideas
6. Social Media Management
One of the top business plan ideas for students is social media management. Existing businesses do not have the time to handle their business on social media platforms and hence seek to outsource the task. As a social media manager, you can manage your client's social media networks and develop sales-boosting methods. You can also provide content production, publishing, interaction, and analytics services. Follow other influencers in the same industry to learn new approaches, and your business will undoubtedly grow with time.
7. Drop-shipping Business
Drop-shipping is a common e-commerce business strategy in which you operate as a middleman for the client and the supplier. Dropshipping allows you to sell things to consumers without ever having to purchase products or handle inventories. This is one of the best business ideas for students with design and marketing talents. Choose a supplier that can give you items at a lower cost than retail rates to start a drop-shipping business. You may then open an internet store, list these items, and sell them for a greater price. The supplier handles the shipping and processing of the goods, and you earn a profit on each purchase.
You may find useful:
8. Web Designing
For businesses, having a good online presence is critical for survival. Modern technology has transformed the concept from physical business to connect with potential clients through applications and social media platforms. As a result, web design is a skill that is in high demand. if you have a talent for generating aesthetically appealing websites, you can start a web designing business. You can provide your skills to small companies or individuals that require a website or wish to redesign an existing one. To begin, develop a portfolio of your work and promote it by engaging with teachers and fellow students, then gradually expand your reach to the greater community.
9. Video Editing
Visual media frequently simplifies things. As a result, video editing talents are becoming increasingly in demand. Video editing has proven to be one of the most profitable business ideas for students. You may start a video editing business if you have a love for it. With a creative mind and some graphic design abilities, you may begin offering your services to organisations or people that want assistance editing films for YouTube, social media, or other platforms.
Also Read: 15 Best Free Video Editing Apps and Software for 2023
10. Pet care services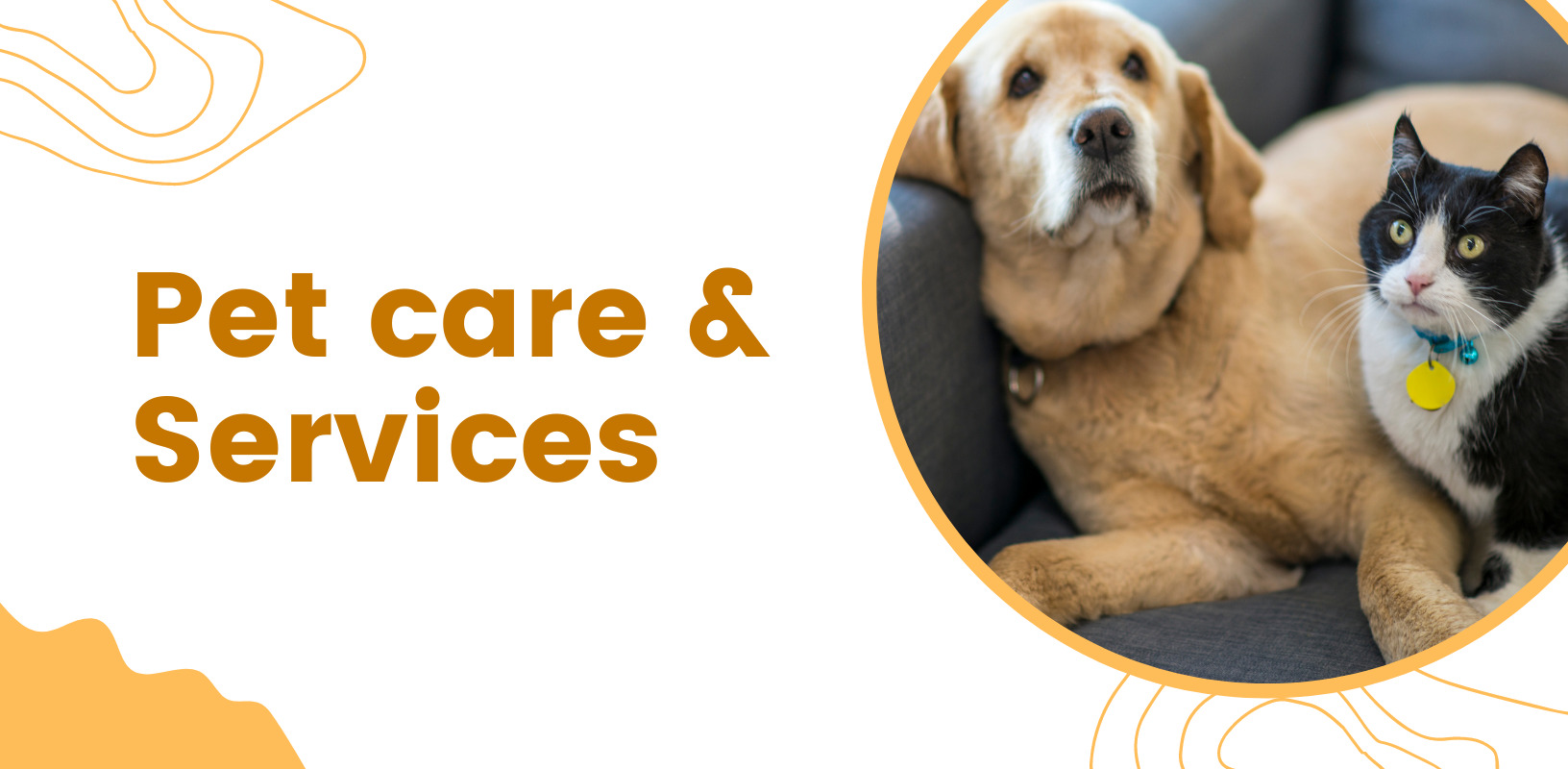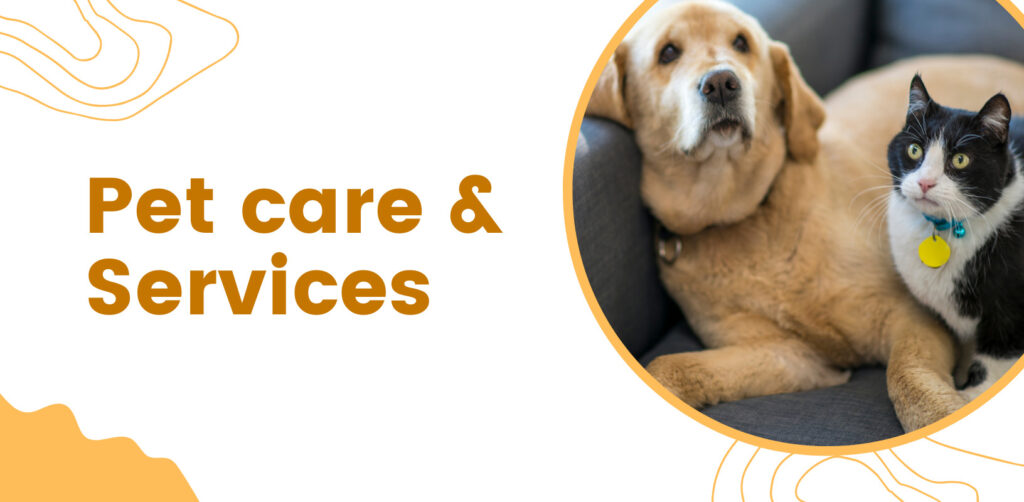 Pet care services are a lucrative business nowadays since most homeowners have pets and are constantly seeking for individuals to look after them while they are at work. Some people even pay pet sitters only to take their pets for walks or play with them. This work does not necessitate the use of a highly qualified specialist.
This profession requires someone who is good with animals, can maintain hygiene, and actually cares about the creatures. You may provide your services to pet owners that require someone to care for their animals throughout the day or evening. You may offer services such as dog walking, feeding, playing, and grooming. You may publicise your services via flyers and social media.
11. Affiliate Marketing
Affiliate marketing is the practice of advertising someone else's products or services while receiving a commission for each transaction made via your affiliate link. Affiliate marketing has been very popular among business ideas for students. This may be accomplished through social media and YouTube posts.
It is an excellent business approach since it has low overhead and does not involve product manufacture, shipping, or customer service. All you have to do is advertise the product and you will get compensated. To start, establish your speciality, investigate affiliate programmes, generate great content, and advertise your affiliate links. Affiliate programmes can be found through internet affiliate networks or by contacting firms directly.
12. Courier or Delivery services
Courier and delivery services have grown in popularity as e-commerce has grown. As a student, you may create a local courier or delivery business for your classmates, delivering textbooks, food, and personal care products. You might also collaborate with local companies to provide delivery services for their goods.
13. Cab or bike services
Another popular business ideas for students is to provide cab or bike services. If you have your own bike or car, you might launch a ride-sharing business for students in your region offering safe and economical transportation to and from university or other hotspots. You might also rent out bikes to students who wish to explore their city on two wheels. This can be one of the most profitable business ideas for students if done properly.
14. Event Planning and Management
Starting an event planning and management firm might be a fantastic business idea if you enjoy arranging events. You may specialise in organising student events like proms, homecoming dances, and graduation celebrations. You might also assist local firms in planning and executing corporate events and conferences.
Event promoter is a good small business idea for students that can be launched with a modest amount of money. If you have strong bargaining abilities, the correct contacts, and amazing marketing strategies, you will be successful in this venture.
15. Photography and Videography services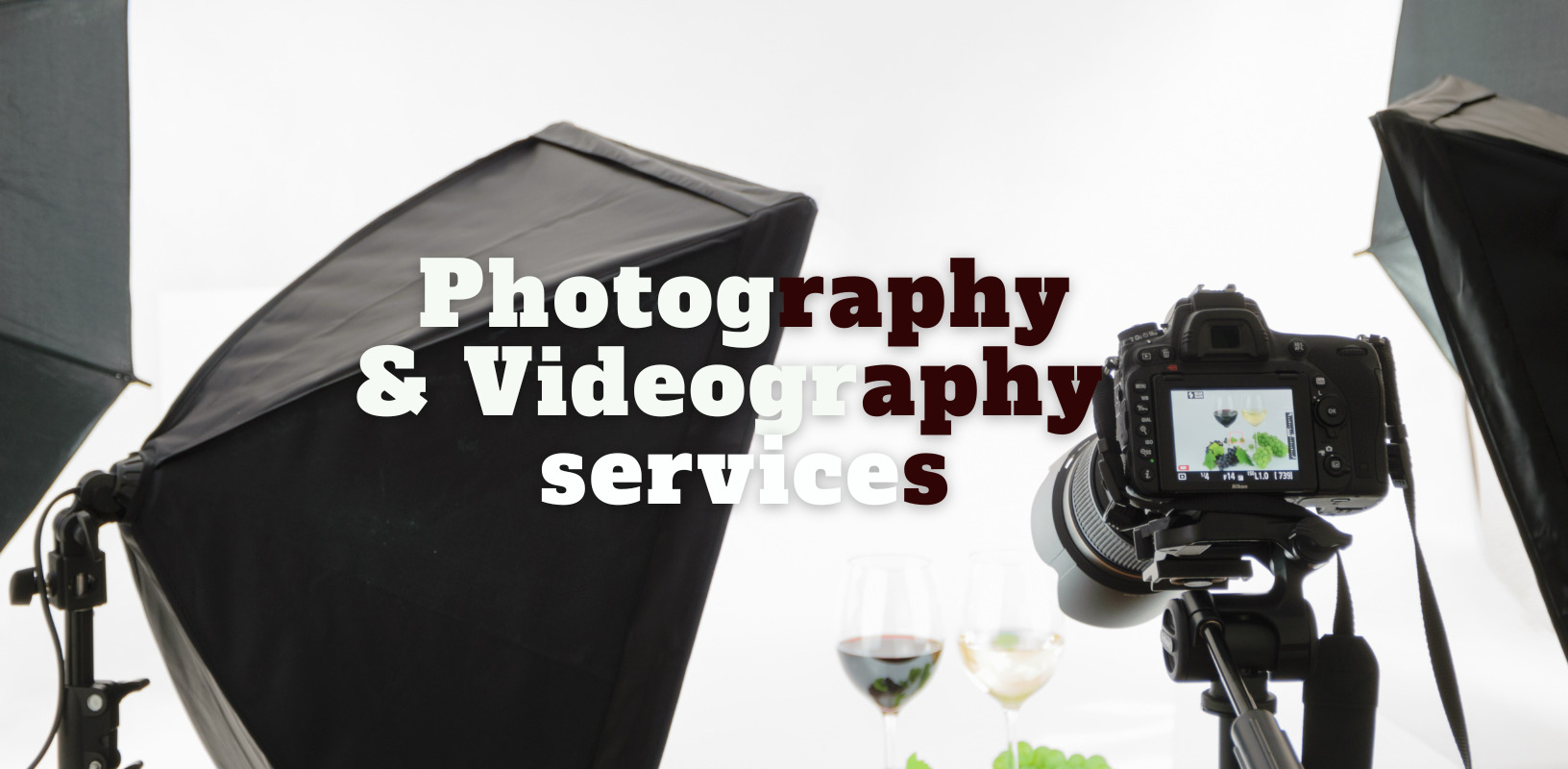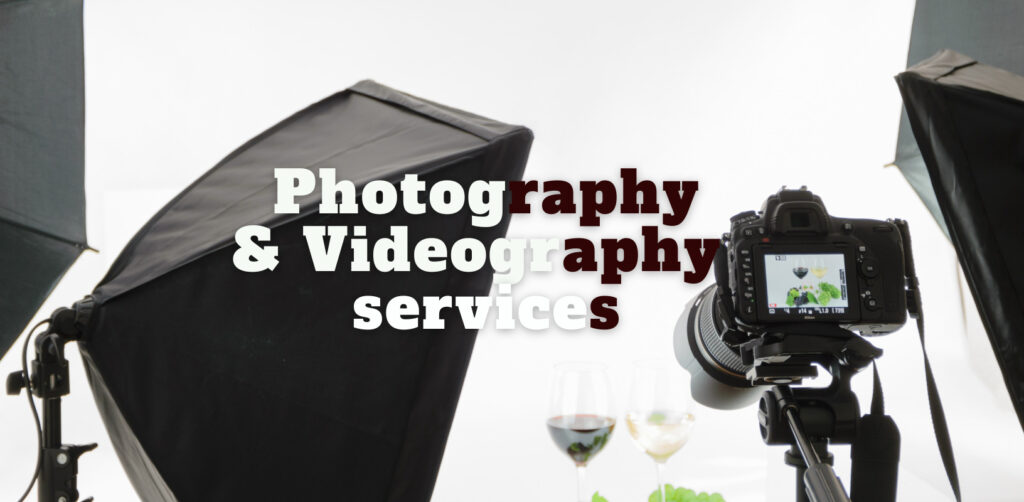 As social media and content marketing become more popular, there is a greater need for high-quality photography and videography services. Videography services have recently become one of the many popular business ideas for students. If you enjoy shooting images, you may turn your pastime and ability into a freelancing photography company.
Both students and local companies may use your services, whether they want to improve their Tinder accounts or market their just introduced items. You may establish a photography or videography company that captures photographs and movies for social media influencers, local companies, and events. You might also offer to photograph weddings, family pictures, and other important occasions.
Conclusion
Establishing a business as a college student may be a rewarding and hard experience. Gaining financial freedom, learning useful skills, networking, pursuing your hobbies, and differentiating yourself from other job hopefuls are all advantages.
To succeed, however, you must thoroughly prepare and research your concept, develop a good business strategy, and assemble a motivated team. You will develop a profitable business that may lead to a happy career by balancing your schooling with your business and prioritising your time. So keep learning and never stop exploring!
FAQs
What are the best business ideas for students?
Some of the best business ideas for students include: Print-on-demand, Graphic designing, Content creation, Video editing and web development services.
How can a student start their own business?
A student can start their own setup by identifying and studying the market and developing a strong business strategy in their area of interest.
Is it possible to start a business with no money?
Some businesses like print-on-demand allows you to start your own businesses without any investment while some other requires a little investment to get started.