Discover the finest selection of 20 mind-blowing T-shirt logo design ideas that will spark your imagination and help you make a striking fashion statement. Explore this curated collection of the best logo ideas to make your T-shirt into a true work of art, ranging from clean and simple designs to elaborate illustrations. Get inspired and show off your individual flair with these intriguing designs that are sure to make an impact.
Table of Contents
Introduction
One of the most significant aspects of a brand is its t-shirt logo. It's the first thing people notice, and it has the power to make or break a deal. That is why it is critical to get your t-shirt logo design just correct.
In this blog post, we'll offer 20 of the most creative t-shirt logo design ideas. We'll look at styles ranging from simple and minimalist to vibrant and inventive. And we'll provide you with suggestions on how to select the best logo design for your company.
So, whether you're establishing a new business or simply seeking to refresh your present logo, keep reading for some ideas!
Things to consider before designing a T-shirt logo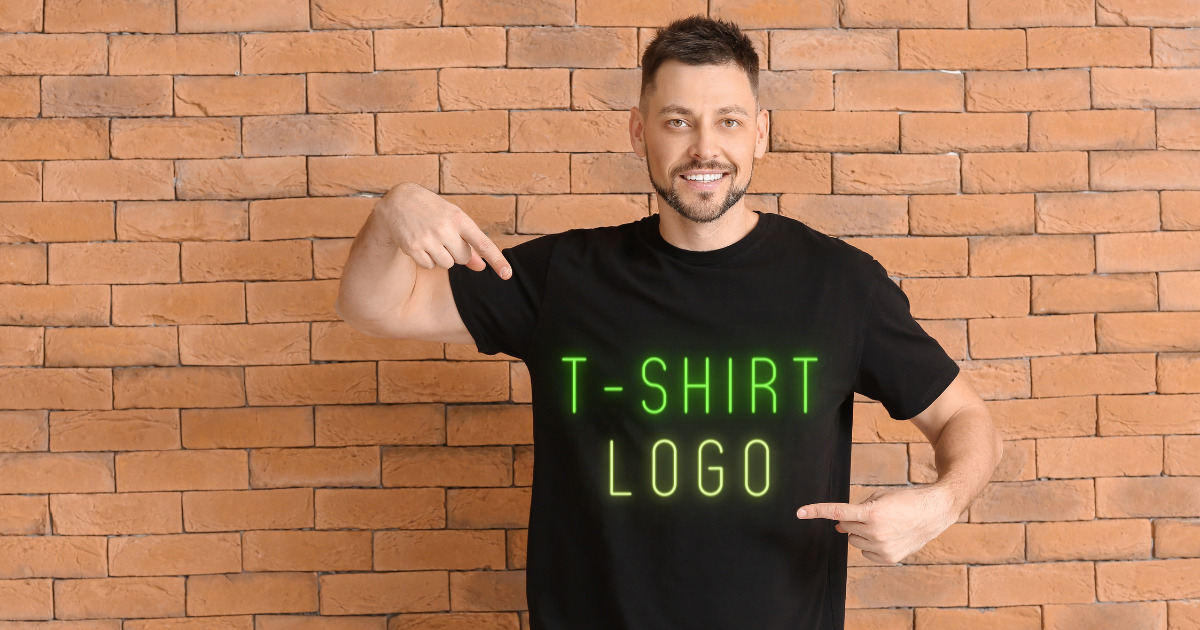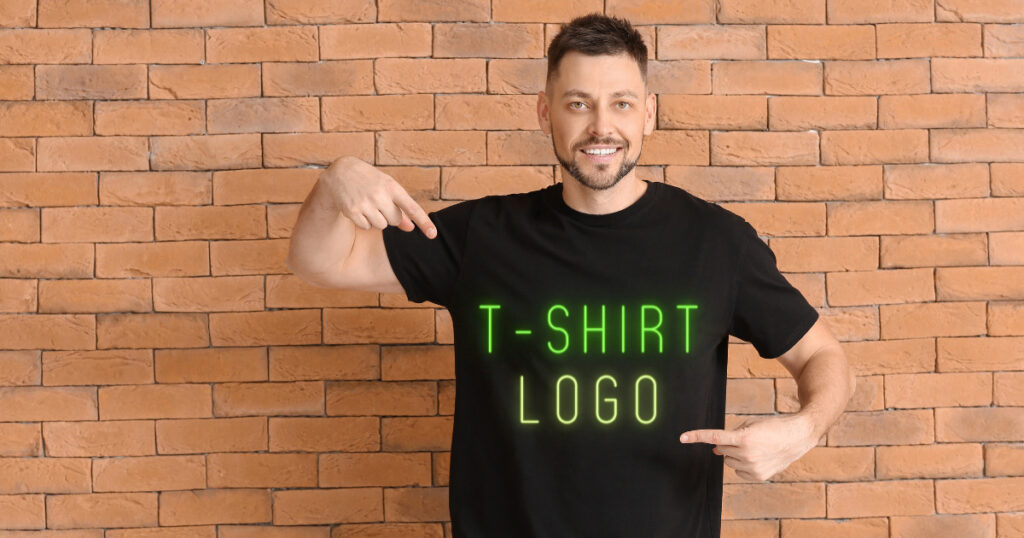 Before we hop into the t-shirt logo design Ideas, it is important for us to consider the key elements to consider before even designing the logo. Here are some important points to consider if you are planning to create custom t-shits with custom logo in it:
Simplicity
Maintain simplicity in the design so that it is easily identifiable. A dense or intricate logo may not look good on a T-shirt and may be visually overwhelming.
Theme
Ensure that the logo conveys a clear message or symbolises the intended theme or concept. It should be relevant to the objective of the T-shirt and appeal to the intended audience.
Balance and Proportion
Pay attention to the logo elements' balance and proportion. The size and layout of text, graphics, and images should be visually pleasant and cohesive.
Colour Scheme
Select a colour scheme that matches the T-shirt while also reflecting the intended mood or brand identity. To ensure visibility and legibility, consider the contrast between the logo and the T-shirt colour.
Scalability
Create the logo in vector format to guarantee that it can be scaled without losing quality. This enables the logo to be adjusted for various T-shirt sizes while retaining clarity and sharpness.
Business Consistency
If the T-shirt represents a business or organisation, make sure the logo is consistent across different marketing materials and matches with the overall brand identity.
Originality
Aim for a one-of-a-kind design that distinguishes the T-shirt from the crowd. To develop a memorable and distinct logo, avoid employing generic or overused components.
Consider T-Shirt Placement
Think about where you want the logo to go on the T-shirt. Consider how the pattern will interact with the shape and seams of the garment, whether it's on the chest, back, or sleeve.
Mind Blowing T-shirt Logo Design Ideas to Consider in 2023
Here are some of the best mind blowing t-shirt logo design Ideas to consider in 2023:
Minimalist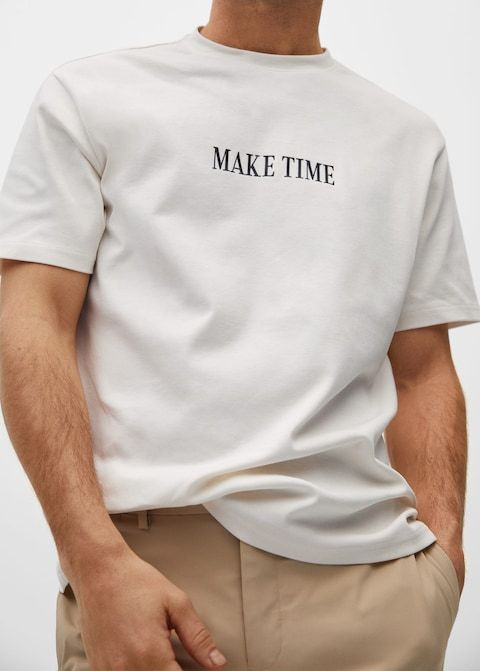 Minimalist logos are basic, yet powerful logos that use a limited number of elements to generate a strong visual impact. They eliminate extraneous features and strive for a smooth and sleek appearance. They are frequently based on simple forms or text and may be scaled to any size without losing effect. Minimalist logos are an excellent alternative for brands seeking a timeless and elegant appearance.
Geometric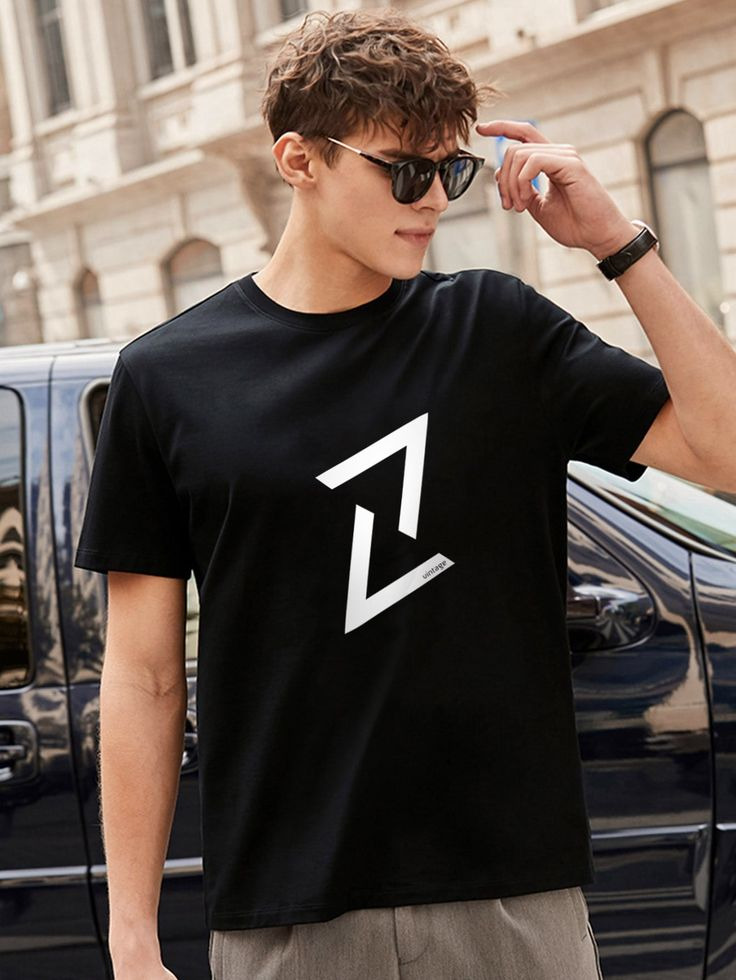 Geometric logos use forms and patterns to produce aesthetically appealing and exact designs. They use geometric shapes like squares, circles, triangles, or polygons to create a logo that portrays order, balance, and symmetry. Geometric logos can convey a sleek and professional appearance while also conveying stability and harmony. These t shirt logo design Ideas are an excellent option for businesses looking to establish a distinctive and memorable logo.
Hand-drawn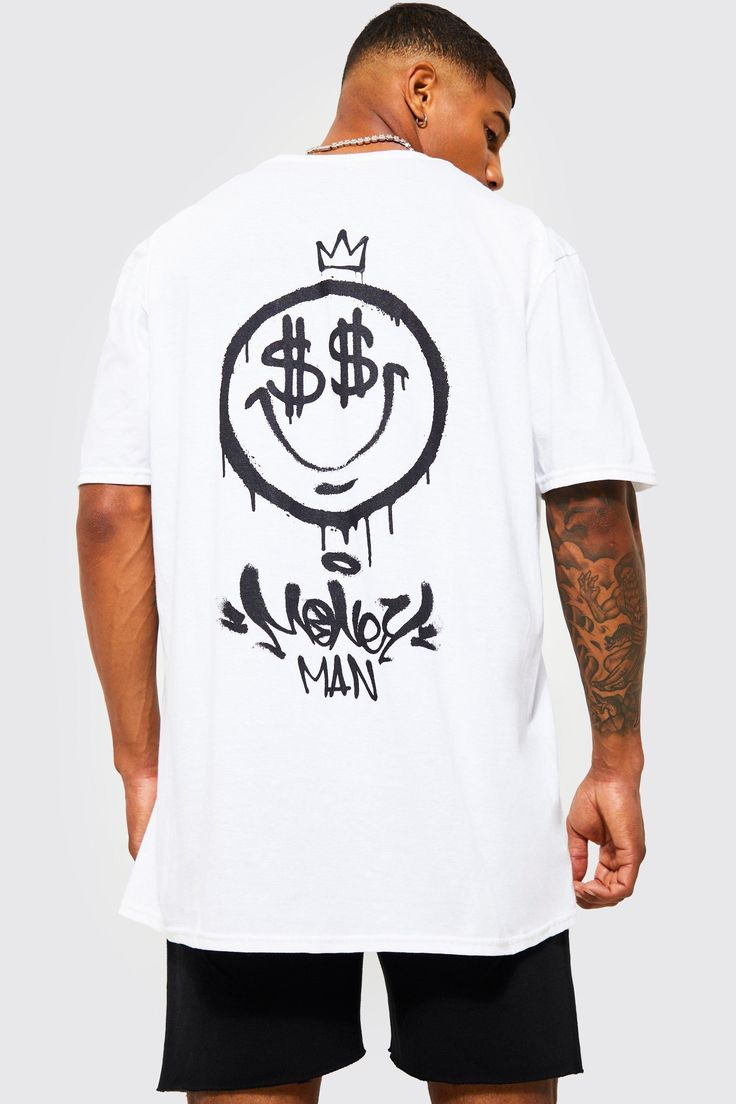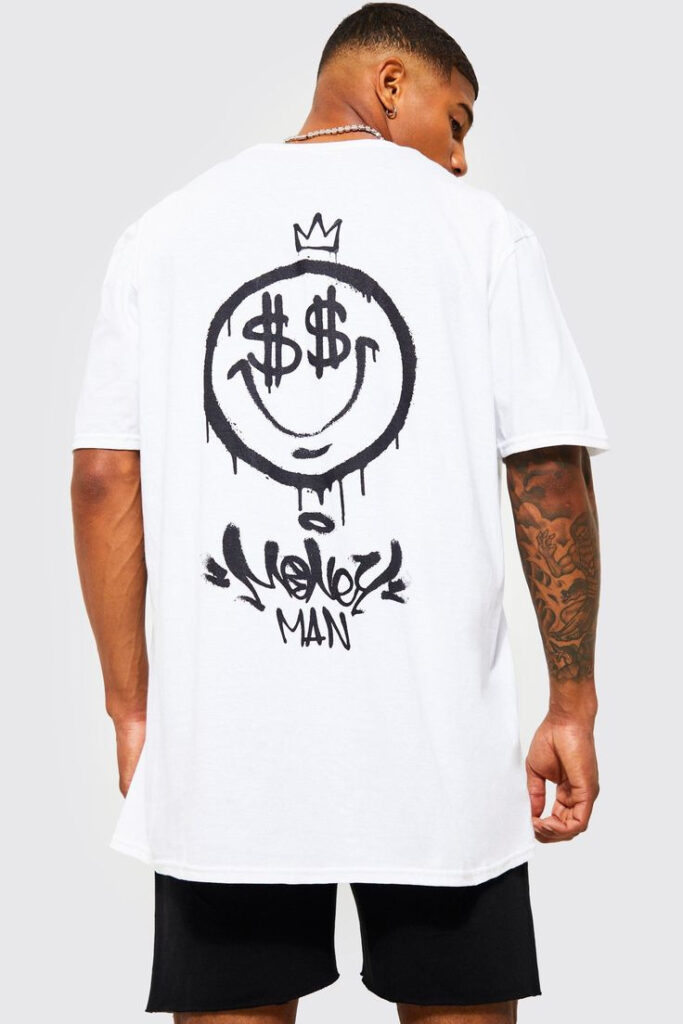 Hand-drawn logos have a distinct and personalised feel that reflects the originality and artistry of hand-rendered graphics. Depending on the desired design, these t-shirt logo design Ideas can range from whimsical and playful to intricate and detailed. Organic lines, uneven strokes, and defects are common in hand-drawn logos, lending them a charming and artistic appeal. They may give T-shirt designs a sense of warmth, uniqueness, and approachability, making them stand out amid a sea of digitally created graphics.
Wordmark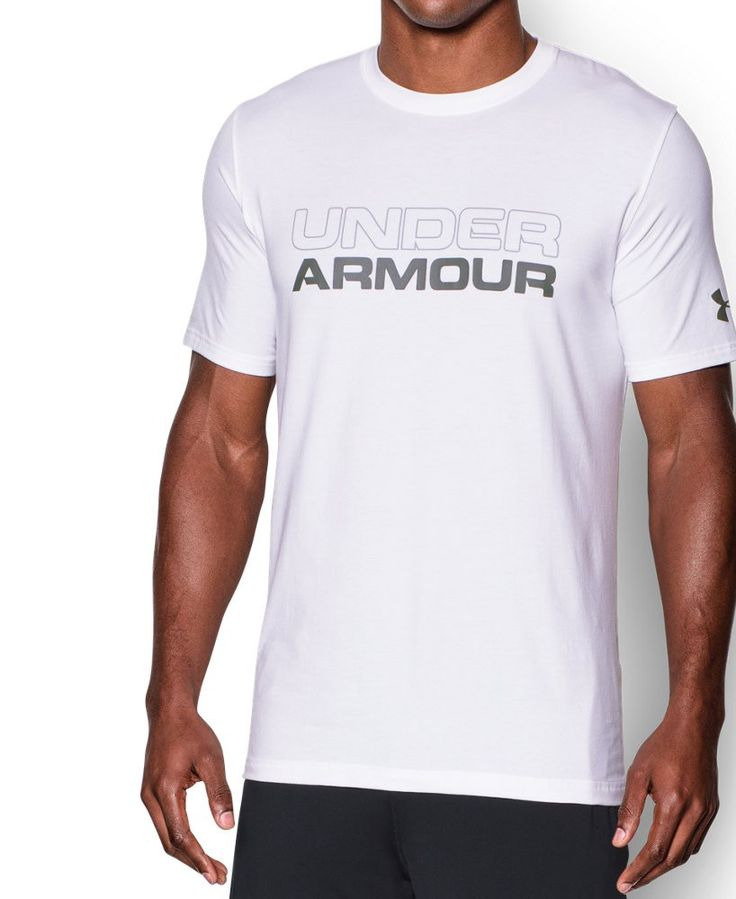 Wordmark logos are simply the brand name written in a unique font. They are an excellent method to design a timeless logo that will look nice for many years to come. To produce a distinctive and memorable logo, they rely on inventive typography treatments such as ligatures, letter spacing, or unusual letterforms. Wordmark logos are an excellent alternative for firms seeking a classic and beautiful appearance.
Abstract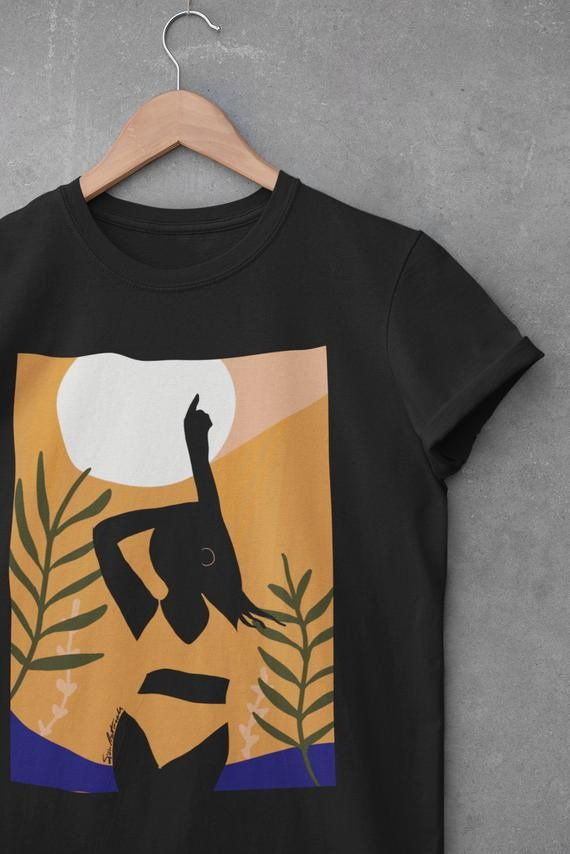 Abstract logos avoid literal representations in favour of conceptual interpretations. They design a logo that promotes individual interpretation and emotional connection by using non-representational shapes, colours, and forms. Abstract logos can generate a sense of mystery, intrigue, and originality, allowing visitors to interpret the design in their own way. Abstract logos are an excellent alternative for organisations seeking a logo that is both eye-catching and thought-provoking.
Iconic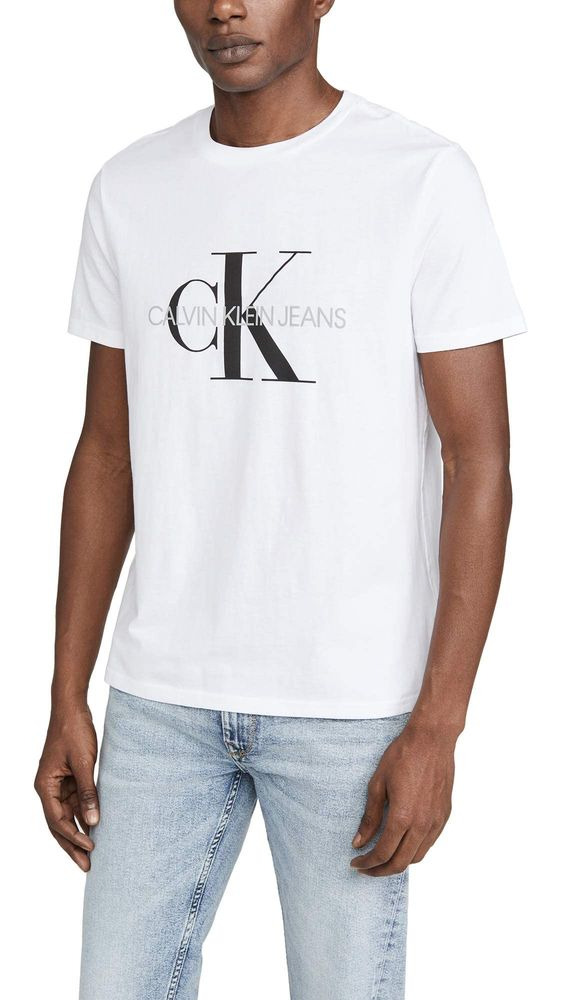 Logos that are iconic are timeless and readily recognisable. They use simple, easily remembered symbols or icons to represent a brand, product, or concept. These logos frequently have a significant visual impact and can represent the essence of a brand with few parts. Iconic logos have the power to transcend time and trends and become iconic in their own right. They are ideal for T-shirt designs since their simplicity and recognizability may make a striking statement while also leaving a lasting impression.
Retro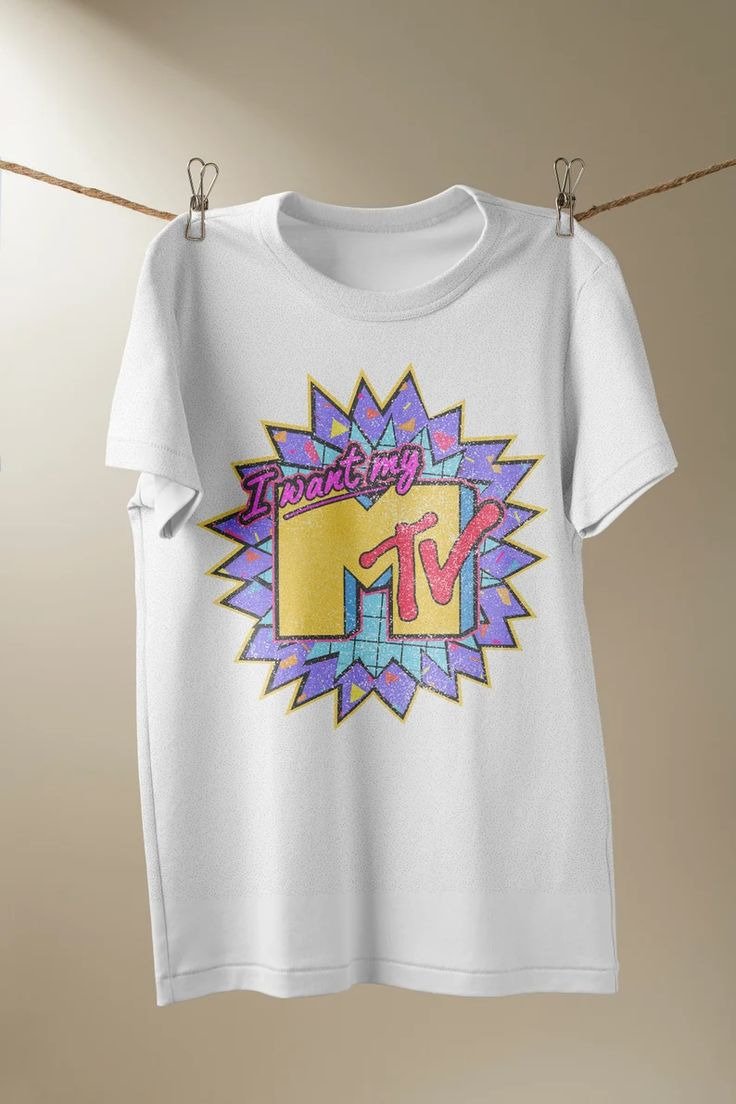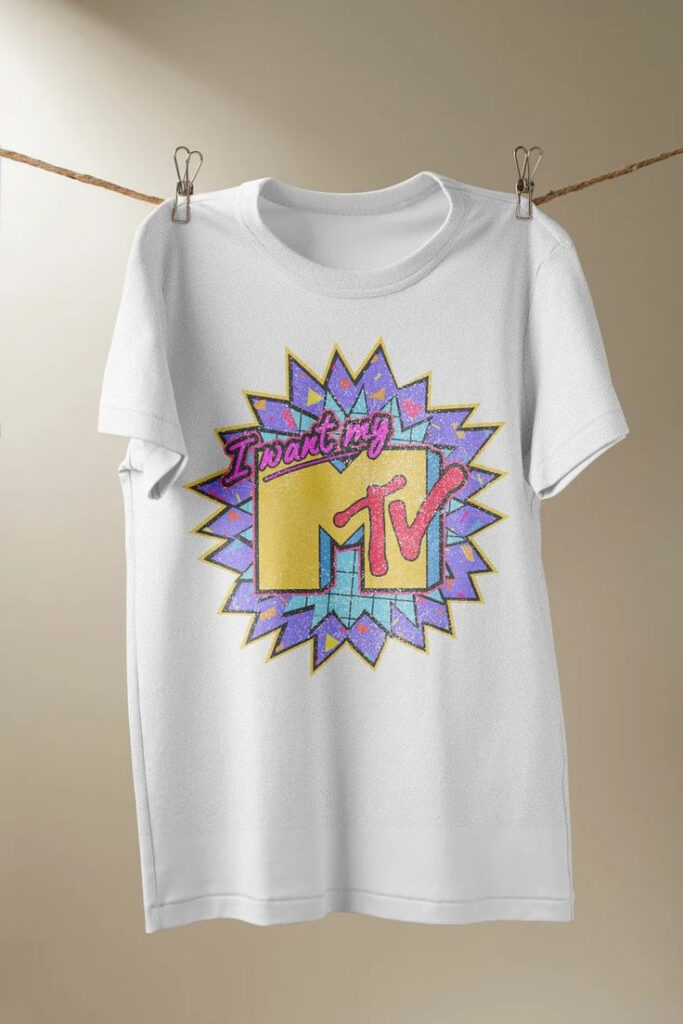 Retro logos are a terrific way to give a nostalgic touch to your t-shirt design. They are frequently influenced by logos from the 1950s, 1960s, and 1970s, and they may be used to achieve a number of looks. To reflect the atmosphere of a bygone age, retro logos might use vivid colours, amusing text, and retro-inspired graphics. Retro logos are ideal for firms who wish to project a joyful and lively image.
3D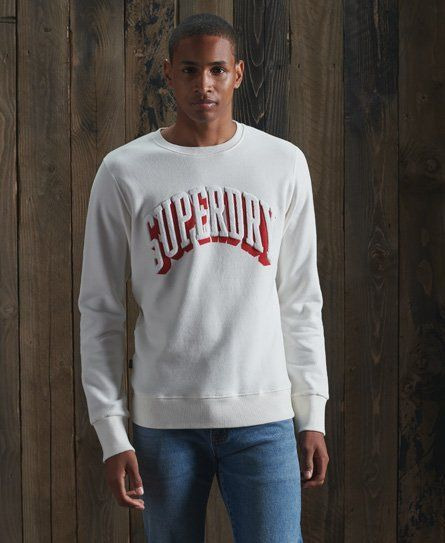 3D logos make use of three-dimensional design techniques to add depth, texture, and realism. Shade, lighting, and perspective are frequently used in these logos to create the appearance of depth, making the design visually dynamic and appealing. 3D logos may give T-shirt designs a new and cutting-edge appeal by adding depth and dimension that typical flat designs lack. 3D logos are increasingly easier to incorporate into a variety of print and digital mediums, including T-shirts.
Animated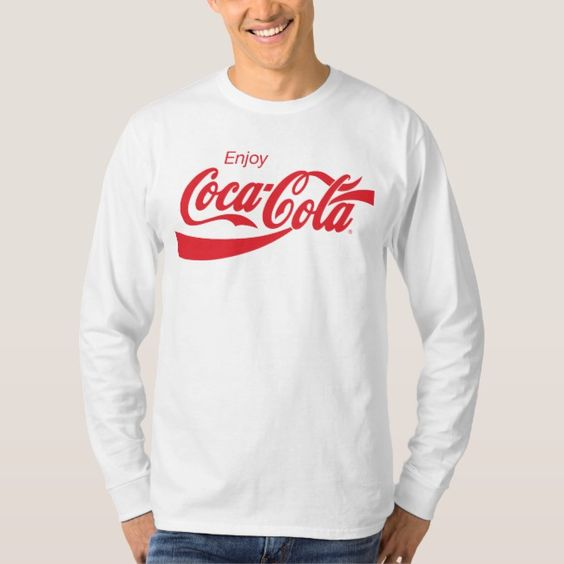 Animated logos are a terrific way to add some personality and excitement to your t-shirt design. They can be used to generate a wide range of effects, from simple movement to elaborate animations. Animated logos are an excellent option for companies looking to design a logo that is both eye-catching and entertaining. These logos work best in digital situations, but they may also be used on T-shirt designs by including a single frame or crucial moments from the animation.
Custom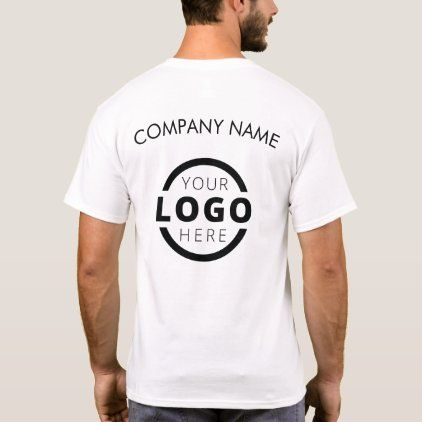 Custom logos are designed expressly for a brand's distinct identity and needs. They are created from the ground up, taking into account the brand's values, target demographic, and desired visual aesthetics. Custom logos provide limitless creative options and can range from minimalistic to elaborate designs. You can ensure that your T-shirt designs stand out from the crowd and effectively express your personality, vision, and message by investing in a custom logo. Read our guide on creative t-shirt design ideas for more information on this.
Monochromatic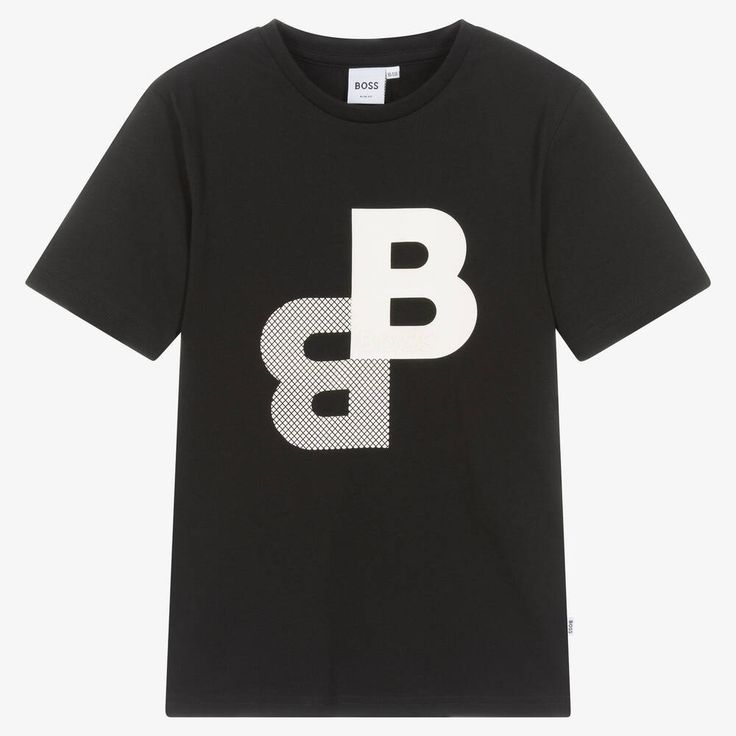 To produce a visually unified and harmonious design, monochromatic logos use a single colour or tones of a single colour. Monochromatic logos can generate a sense of elegance, simplicity, and refinement by emphasising changes in tone and value. These logos are adaptable and work well in a variety of mediums, including T-shirt designs. The limited colour palette creates a strong visual impact while keeping the logo legible and recognisable.
Typographic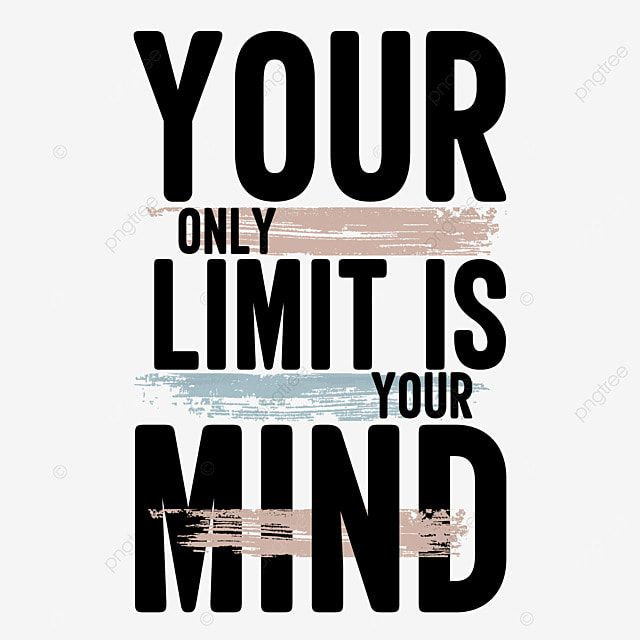 Typographic logos emphasise the creative use of typography to represent the identity of a brand. They may include custom-designed lettering, unusual fonts, or styled word groupings. Rather than including extra graphic elements, typographic logos rely on the visual impact of the text itself. They are frequently clean, minimalist, and highly effective at communicating the name or message of a brand. Typographic logos can be effective in t shirt logo design Ideas since they make a striking statement with typography as the main focus.
Mascot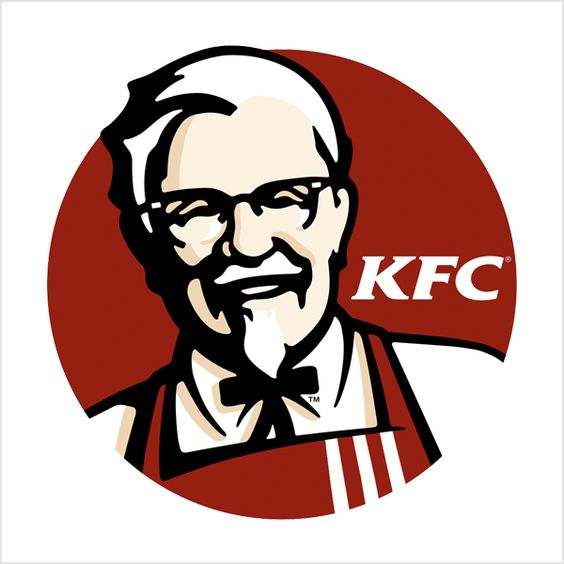 Mascot logos depict a figure or mascot that represents a brand, team, or organisation. These logos might take the form of a human, an animal, or an abstract object and are frequently intended to be pleasant, relatable, and memorable. Mascot logos bring individuality and a feeling of playfulness to T-shirt designs, making them especially popular in sports teams, children's clothing, and firms with a whimsical brand identity. Mascot logos are versatile since the character can be put into a variety of positions or scenarios for various T-shirt designs.
Wordmark with icon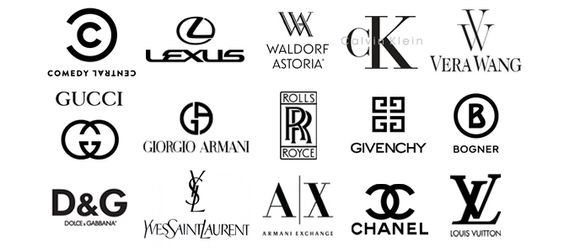 Wordmark with icon logos combines a distinguishing wordmark or typography treatment with a complimentary icon or symbol. The wordmark often displays the brand name or initials, whereas the symbol provides visual interest and reinforces brand familiarity. This logo style strikes a mix between typography and visual representation, allowing for versatility in T-shirt designs. The mix of wordmark and symbol results in a unified and memorable logo that can be recognised across multiple applications.
Symbol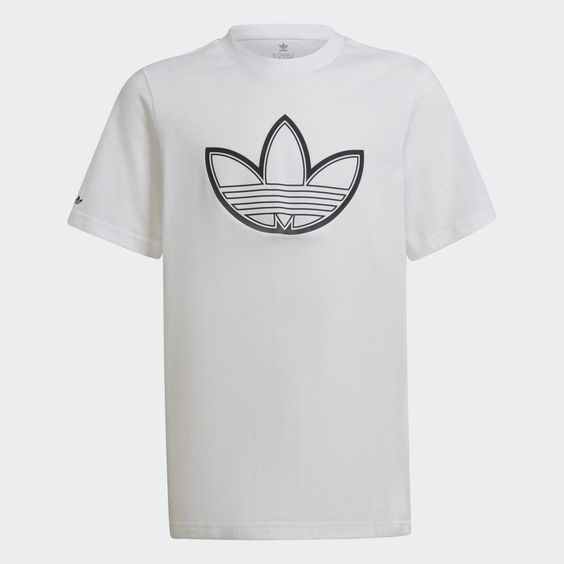 Symbol logos are representations of a brand, concept, or idea that are simplified and abstract. They distil the essence of the brand into a visually distinct, distinctive, and easily identifiable symbol. These T shirt logo design Ideas are effective in global situations because of their ability to transcend language and cultural limitations. Symbol logos can serve as a distinctive and iconic graphic feature in T-shirt designs, attracting attention and delivering the brand's identity or message in a simple and visually impactful manner.
All-over print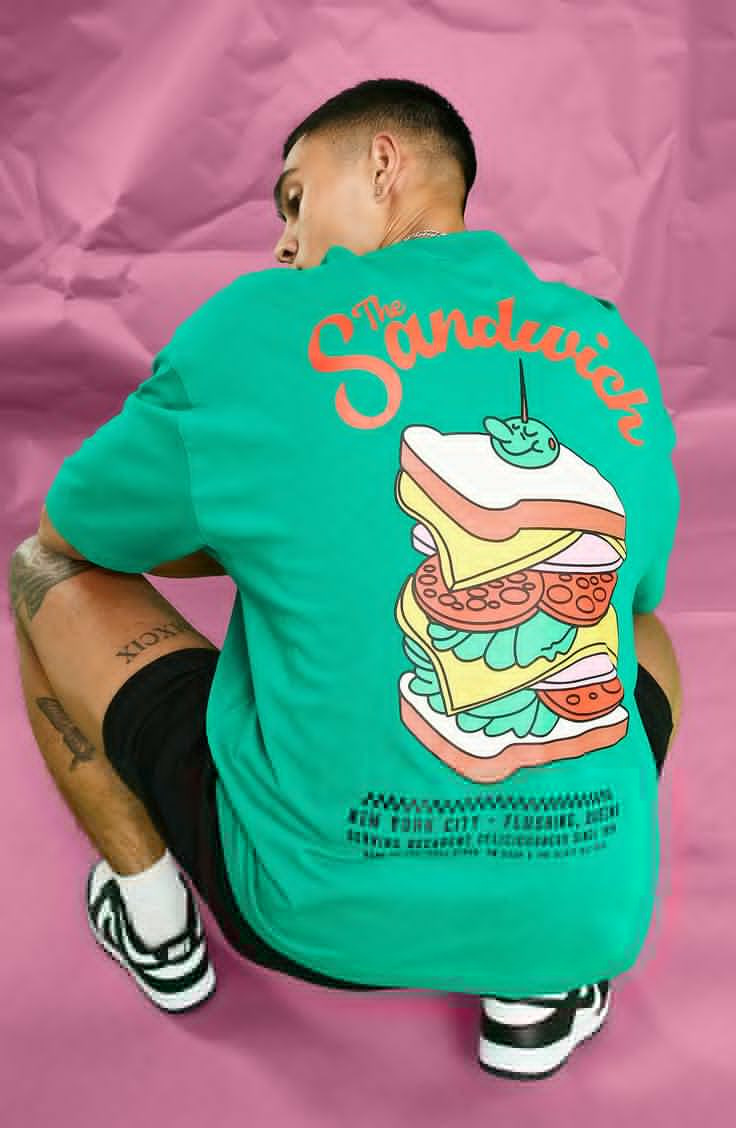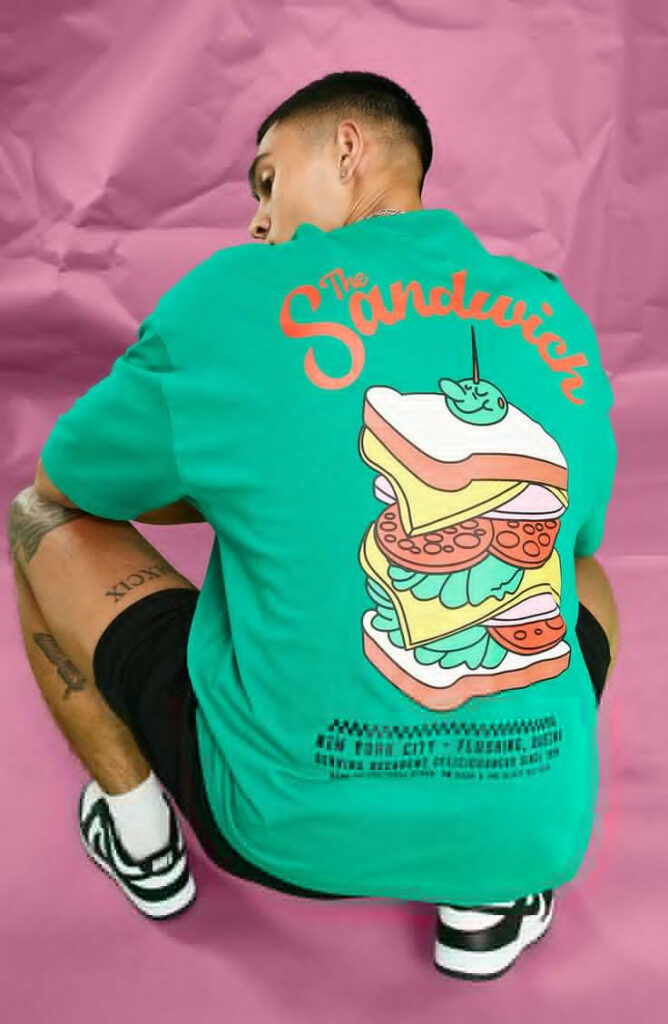 All-over print logos use a continuous pattern or design to cover the whole surface of a T-shirt, providing a visually immersive and dramatic impact. These t-shirt logo design Ideas frequently incorporate recurring components, complicated patterns, or artistic designs that span the full cloth. All-over print logos provide a unique opportunity to express creativity and develop aesthetically appealing T-shirt designs that stand out from the crowd.
Duotone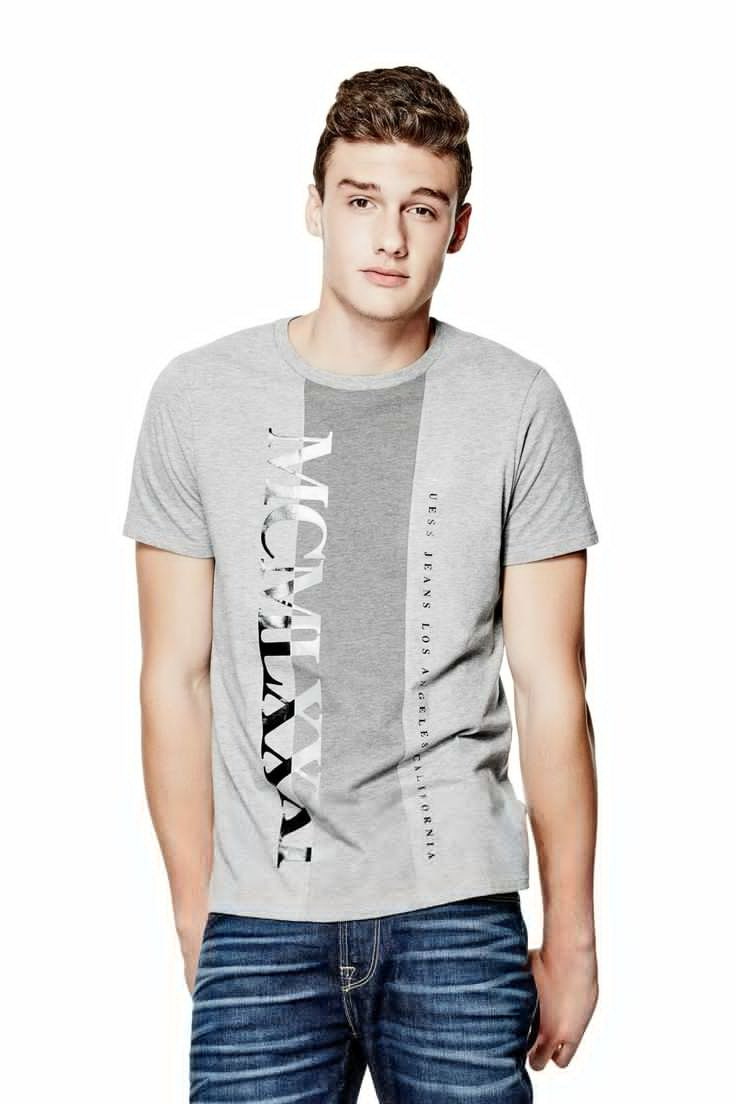 Duotone logos use a two-color palette to create a unique and visually appealing design. Duotone logos offer depth, brightness, and a modern style to T-shirt designs by using opposing or complementary colours. Because of the limited colour palette, the composition is aggressive and harmonious, resulting in a distinctive logo that sticks out and sends a strong visual message.
Gradient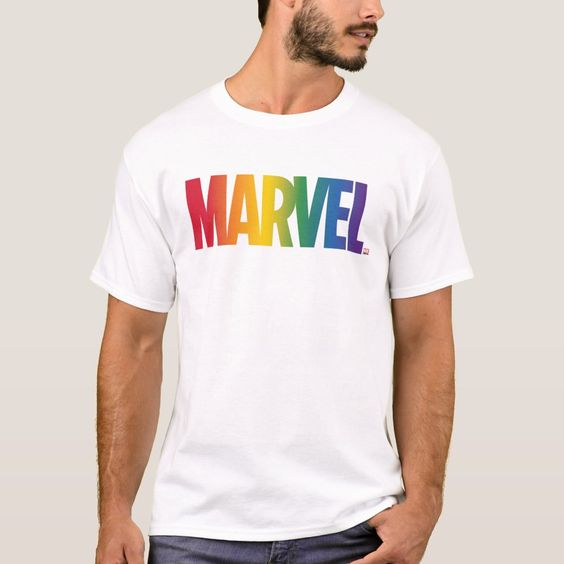 Gradient logos use a smooth flow of colours, typically effortlessly merging various hues or tones together. This method gives the logo design depth, dimension, and visual intrigue. Gradient logos can create a dynamic and modern style, making them a visually appealing element in T-shirt designs. The progressive colour shift can give the overall composition a new and sophisticated feel.
Textured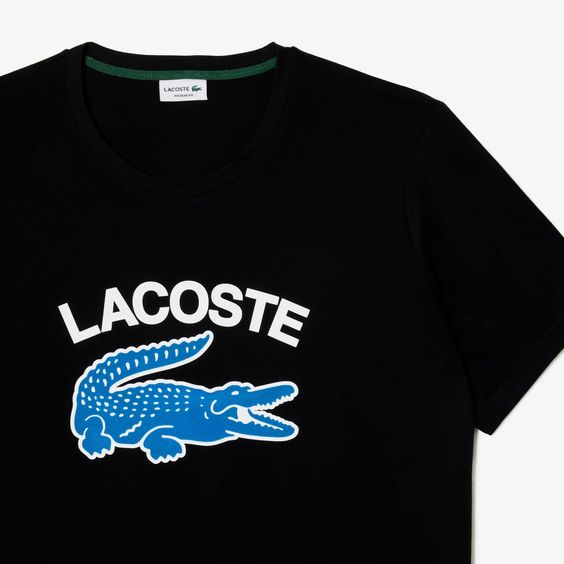 Textured logos use diverse textures to provide depth and visual appeal to the design, such as distressed effects, grunge components, or tactile surfaces. Depending on the desired effect, textures might impart a sense of authenticity, old charm, or toughness. Textured logos give T-shirt designs a tactile aspect, making them more aesthetically appealing and engaging for the viewer.
Whimsical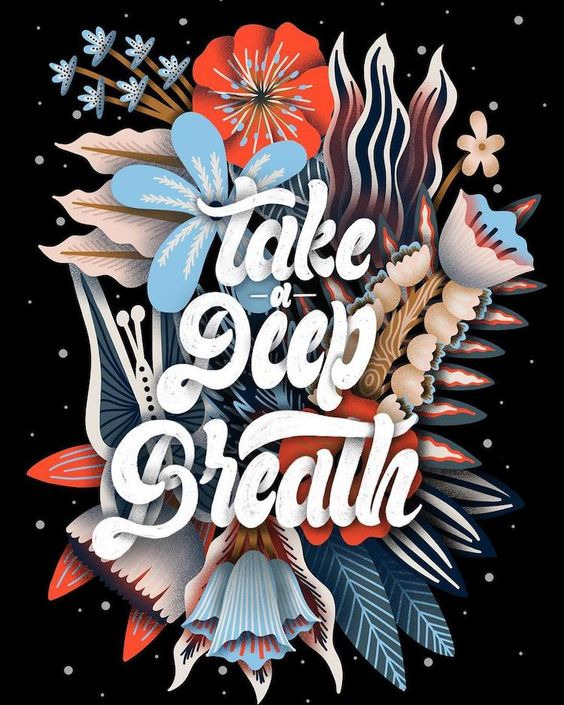 Whimsical logos evoke a lively and imaginative spirit, and they frequently include appealing drawings, odd figures, or whimsical typography. These logos elicit feelings of enthusiasm, wonder, and lightheartedness, lending personality and distinctiveness to T-shirt designs. Whimsical logos can appeal to people looking for a fun and whimsical style, making them ideal for children's clothing, creative brands, or those wishing to stand out with a little whimsy.
Design and Sell Custom T-shirts With Blinkstore
Now that you know some of the best t-shirt logo design Ideas, you can now use your imagination and create your own custom t-shirt online and sell them to earn profits or use it in your brand. And guess what, it doesn't even require significant investment and anyone can do it. Excited already?
You can use Blinkstore, one of the most popular print on demand platforms for bringing your t-shirt design ideas into reality. But don't assume that Print on demand is only possible with only t-shirts. In fact, on Blinkstore we do print-on-demand for more than 30 products including t-shirts, hoodies, sweatshirts, crop-tops, crop hoodies, bottles, coffee mugs, posters, cushion covers, mobile phones, etc. So you can start your own t-shirt store, and as it starts doing good sales, you can launch many more products on Blinkstore's storefront which will be provided to you for free! Let's take a step by step process on how to do this.
Step 1: Use Blinkstore to create a free t-shirt store
Sign up with your Google account at the seller.blinkstore.in. There is no need to remember a password. Select "New Store" from the "Create +" menu. Select a name for your store that will also serve as the subdomain.
Step 2: Create t-shirts easily online.
Click "Add/Edit New Product" and then choose a t-shirt to design. Upload your Canva or Photoshop designs with the simple t-shirt editor. Position the design and choose a t-shirt colour. Set the t-shirt's title, description, and profit margin. The cost of shipping is included in the base price, and Blinkstore handles printing and shipment.
Step 3: Begin selling t-shirts online.
Put your t-shirt designs for sale at your store. Start making money from sales by promoting your t-shirt company online. Don't forget to withdraw your profits as well.
You can also use Mockey, an AI Powered platform to generate high definition mockups for free and get a more clear picture about how your design will look like in real life scenarios.
Conclusion
Finally, the field of T-shirt logo design ideas provide limitless creative opportunities. There are many styles to suit every company and individual, ranging from simple to whimsical, iconic to textured. A well-designed logo is the focal point of a T-shirt design, producing a lasting impression while conveying the intended message. The idea is to produce a logo that resonates with the target demographic and catches attention, whether you opt for simplicity, brilliant colours, or elaborate detailing. A T-shirt logo can become a powerful instrument for self-expression and brand identification by adhering to design standards and incorporating personal originality.
FAQs
What factors contribute to the effectiveness of a logo in a T-shirt design?
In a T-shirt design, an effective logo is visually appealing, easily recognisable, and corresponds with the intended message or corporate identity.
How do I make sure my brand stands out on a T-shirt?
Consider considerations such as colour contrast, positioning, and the usage of eye-catching design features to make your brand stand out.
How can I test if my logo works well on a T-shirt?
Create a sample T-shirt with your logo design or utilize digital mockup tools like Mockey to visualize how it appears when applied to different T-shirt styles and colors.