Are you hoping to increase sales for your company or score a great price on your favourite goods? Flash sales are the only thing you need! This limited-time sales tactic can help companies as well as D2C brands move goods and generate attention while simultaneously providing buyers with steep discounts and significant savings.
Our guide contains all the information you need to know about how these quick sales operate, what to look for when shopping, and how to organise and carry out a successful flash sale for your company. Take advantage of this fascinating sales trend!
Table of Contents
What are flash sales?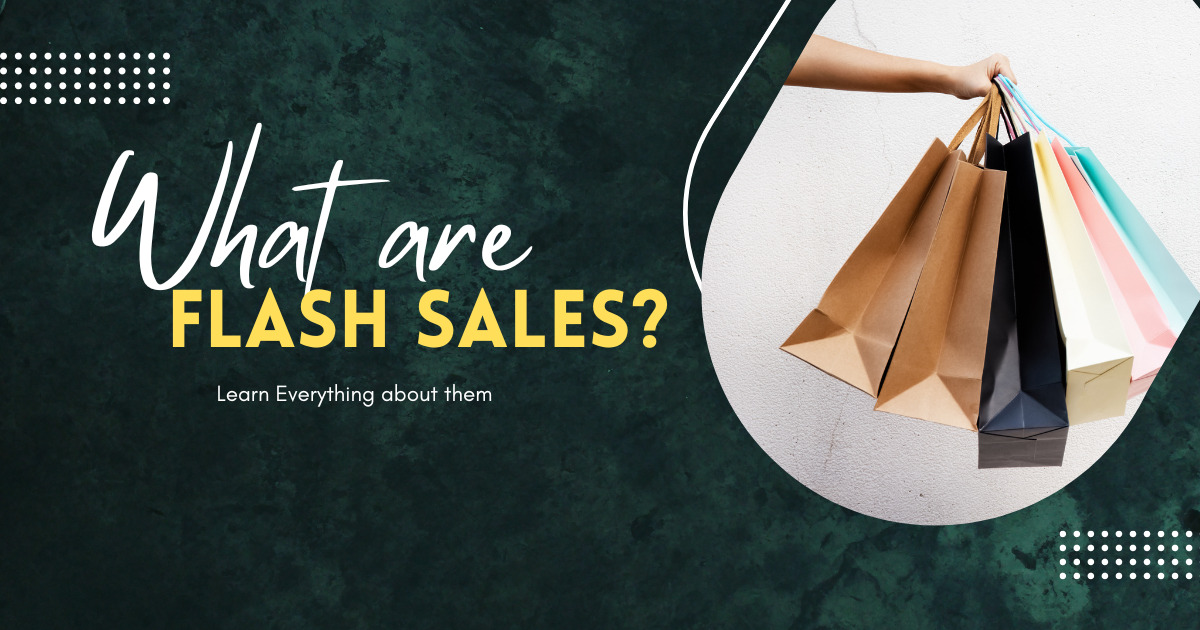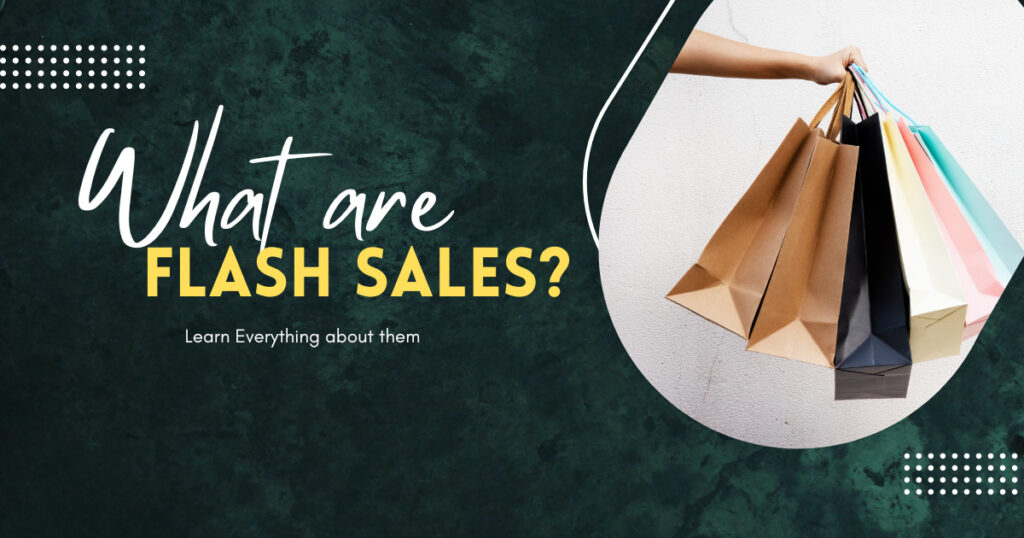 In recent years, time-limited discounts and promotions known as "flash sales" have grown in popularity as a sales strategy. As e-commerce has developed, these quick sales concepts have proven to be a great opportunity for retailers and sellers who were facing difficulties to sell products online. Retailers use flash sales, a time-limited sales tactic, to provide steep discounts on a single product or a selection of related products for a brief period of time, usually 24 to 48 hours.
To create a sense of urgency and motivate buyers to act quickly, these sales are frequently promoted through email newsletters, social media, and other marketing channels. These sales can benefit both consumers and retailers by moving inventory and creating excitement among customers.
Why flash Sales are so effective?
Due to a number of factors, these sales are a successful sales strategy. Here are some of the key reasons:
Due to these sales, customers feel a sense of urgency, and shops may see an increase in sales and profits.
By offering steep discounts, these sales can aid companies in clearing out slow-moving or overstocked inventory.
Additionally, they can thrill and create buzz among customers, particularly if the goods being offered are highly sought-after or in great demand.
Customers become more engaged and brand recognition may rise as a result.
Finally, these sales can provide customers with a chance to save money on their preferred products, which can foster a feeling of loyalty, encourage repeat business, and ultimately result in the development of long-term connections with clients.
Types of Flash Sales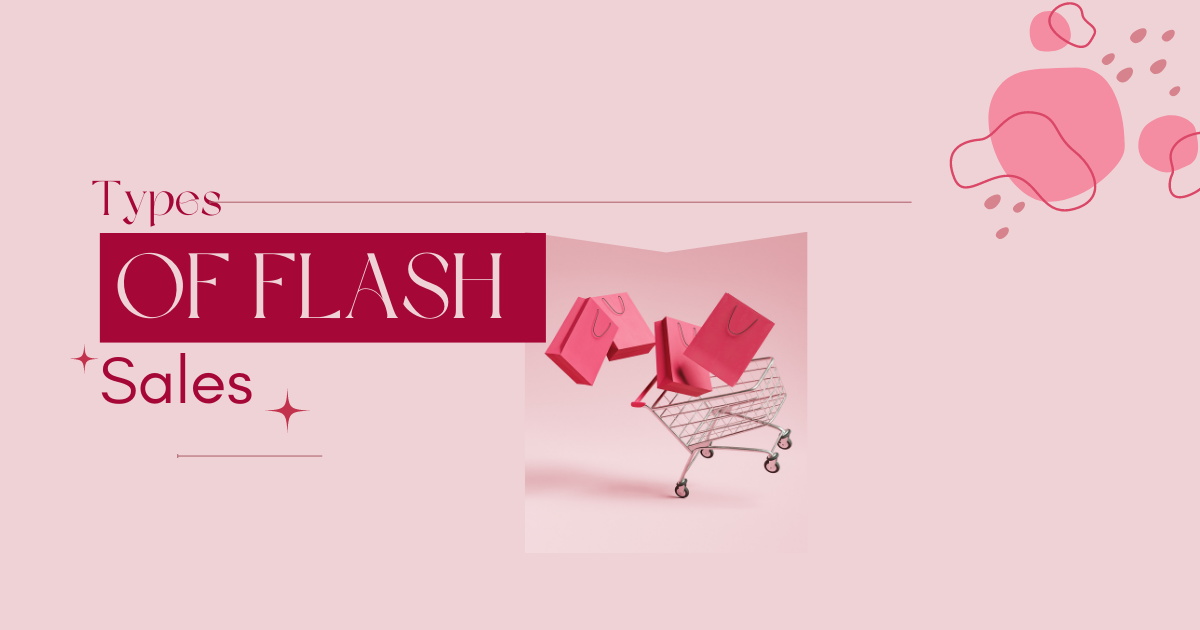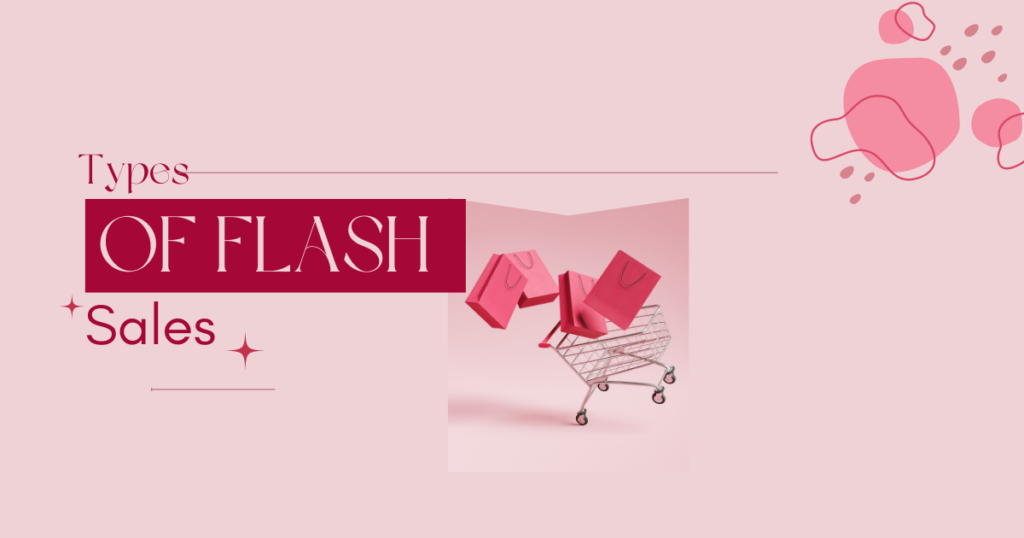 Now that we know the effectiveness of these sales, let's talk about the types of sales that can be taken into account. These sales come in a variety of forms, such as daily specials, one-time offers, Holiday bonanzas and more. Daily deals are periodic sales that last for a short time, often 24 hours, and frequently include new things every day.
On the other hand, one-time sales are special flash deals that are only offered for a brief period of time and may highlight a particular product or group of products. Clearance sales, one-time offers, and seasonal deals are other variations of these sales. Every type of flash sale can be tailored to a certain goal or target audience.
How to run a successful flash sale?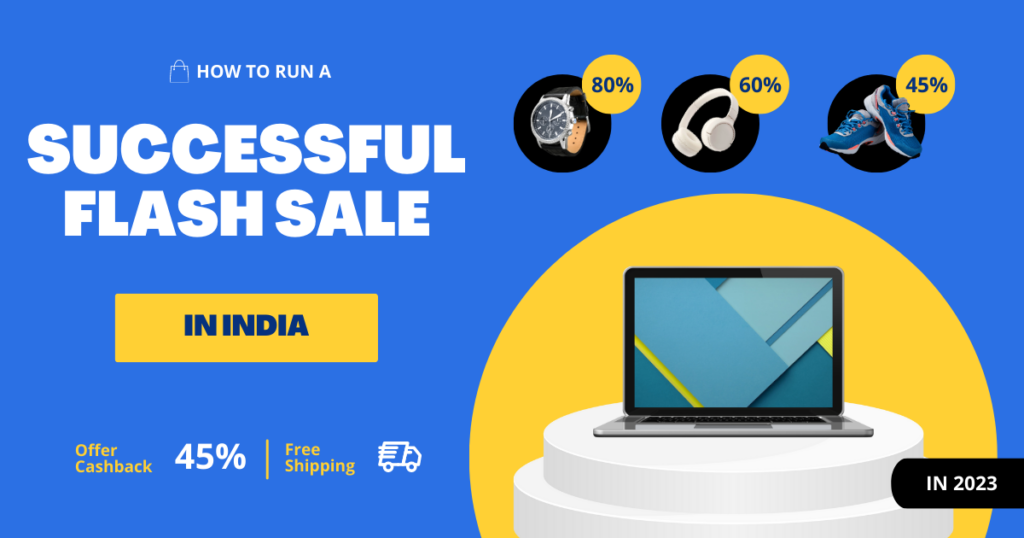 Now that we know the benefits of these sales, let's take a quick look at the process to run a successful flash sale in 2023:
1. Clear your head:
Prior to initiating a sale, clearly define the objectives you hope to accomplish, such as boosting sales, reducing inventory, or creating buzz.
2. Select the appropriate goods:
Choose which products to include in the sale, taking into account variables like demand, profit margins, and stock levels. Note that this can be a golden opportunity to clear the slow-moving stocks.
3. Pick the ideal discount:
Decide on the discount % or amount to be provided, making sure it is substantial enough to encourage customers but not so substantial as to adversely affect profit margins.
4. Digital Marketing:
Create a sense of urgency by using marketing strategies like targeted advertising, social media posts, and email newsletters to persuade them to act right now.
5. Optimize your website:
Make sure that your website can manage the extra traffic that a quick sale can bring and that your homepage and product pages prominently display the sale.
6. Deliver top-notch client service:
During the sale, be ready to manage a high volume of orders and enquiries, and make sure your customer service team is prepared to offer efficient and useful support.
After the sale is over, evaluate your results to see if your objectives were met and to pinpoint any areas where future sales could be improved.
Examples of flash sales
In India, there are many examples of sales that have proved effective in increasing sales and creating excitement. To name a few:
The Big Billion Days: The e-commerce behemoth Flipkart hosts Big Billion Days every year, one of the largest flash deals in India. It provides enormous specials and discounts on a variety of goods, including clothing, electronics, and household appliances. Whether you want to sell on Flipkart or buy something, you must not miss this sale.
Great Indian Festival by Amazon: This renowned sale is also hosted throughout the holiday season in India and offers savings on a variety of products. Many product launches also happen during this great Indian festival. This is a perfect opportunity for sellers to sell products on Amazon and earn profits.
Paytm's Maha Cashback Sale: Paytm's Maha Cashback Sale gives cashback on a variety of goods, including mobile phones, gadgets, and clothing.
End of Reason Sale by Myntra: This twice-yearly quick sale by Myntra features steep discounts on apparel and accessories for the home and wardrobe.
Diwali Sale by Snapdeal: During the festive season, this is one of the most well-known online sales in India and offers enormous discounts on a variety of goods, including electronics, clothing, and home appliances.
These flash deals have been effective at building buzz, luring customers, and boosting sales for participating businesses. To generate enthusiasm among clients, they are sometimes accompanied by aggressive marketing campaigns and promotions.
How to find the best Flash sales as a shopper
Check out these quick tips to find the best possible deals on quick sales as a customer:
To get information about upcoming sales, subscribe to the newsletters of your favourite merchants.
Follow your favourite retailers on social media to learn about their most recent sales.
Use deal-finding websites to learn about the most recent sales and discounts.
When flash sales begin, set up alerts so that you will be notified prior.
Compare costs at various merchants using price history and comparison tools.
Flash sales frequently have limited product numbers, so buy early.
Before making a purchase, verify if there are any cashback offers available to save even more money.
Conclusion
In conclusion, merchants are increasingly using flash deals as a marketing strategy to engage with customers and boost sales. Retailers can generate excitement and persuade customers to make a purchase they might not have otherwise made by providing limited-time discounts on particular products.
In order to find the finest deals, it's critical for shoppers to keep informed about these sales. Flash sales are a terrific method to achieve your goals and maximise your shopping experience, whether you're a business owner seeking to boost sales or a consumer looking for a deal.
FAQs
How do flash sales work?
Using a limited-time discount on a particular product or selection of products, a retailer starts a limited-period sale as a marketing strategy.
How flash sales can help grow your business?
Flash sales can be a useful tool for businesses to boost sales, get rid of excess inventory, get customers buzzing and excited, and develop long-lasting relationships with them. They encourage speedy purchases, foster a sense of urgency, and can aid in both short- and long-term business success.
Why do stores run flash sales?
Flash sales are offered by retailers to boost sales and give customers a sense of urgency. Retailers can influence customers to make a purchase they might not have otherwise made by providing limited-time discounts.
How do I locate the best flash sales?
Sign up on your favourite shops' emails, follow them on social media, and use deal websites to get alerts on the biggest flash sales.