Discover 20+ incredibly profitable business ideas in Assam for 2023! From the lush tea plantation grounds to the lively cultural legacy, Assam provides a plethora of chances for enterprises. Investigate new enterprises in industries such as tourism, agriculture, e-commerce, and others.
This list has it all, whether you want to start a tea export firm, an eco-tourism enterprise, or a manufacturing plant targeting the local market. Unleash your business drive and capitalise on Assam's expanding economy. Begin your path to success now with these fantastic business ideas!
Table of Contents
Assam – The Gateway of Northeast India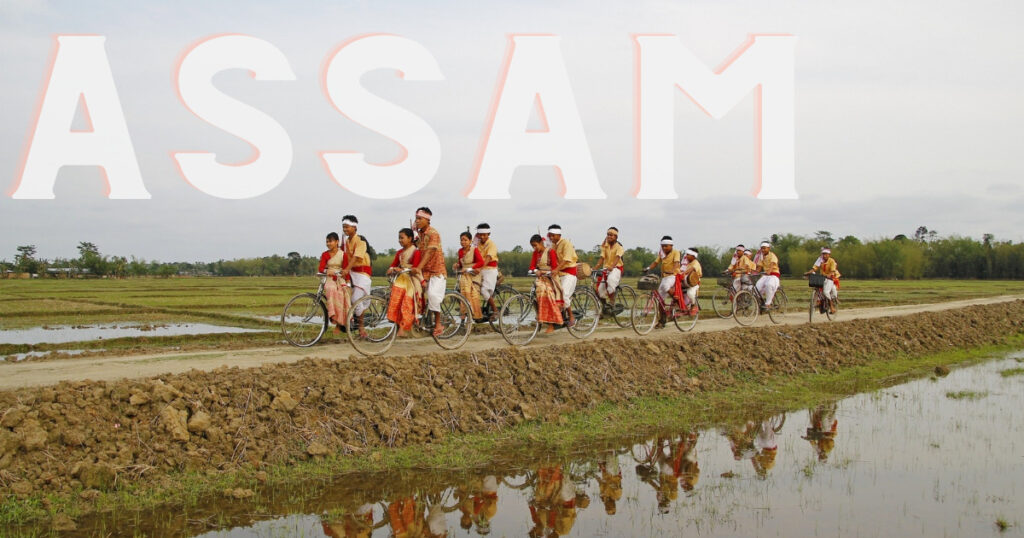 Assam, India's northeastern state, is a country of enchantment and diversity. Assam has beautiful scenery that fascinates the senses, nestled between the powerful Brahmaputra River and the lush green highlands of the Eastern Himalayas. Assam provides a unique combination of natural beauties and cultural richness, from the tea-covered slopes of the famed Assam tea gardens to the mysterious beauty of Kaziranga National Park, home to the endangered one-horned rhinoceros.
Assam's cultural tapestry weaves together strands of history, customs, and indigenous cultures. Bihu, which celebrates the changing seasons with music, dancing, and mirth, is one of the state's most colourful events. Assam's diversified population comprises ethnic groups such as Assamese, Bodo, Mising, Karbi, and others, all of which contribute to the region's rich past.
Assam is well-known for its tea production, with its tea farms producing some of the world's best and most sought-after teas. Assam tea's scent and flavour are acclaimed across the world, making it a key contributor to the state's economy. Apart from tea, Assam's vast soils also sustain agriculture, with rice, jute, sugarcane, and mustard being important crops.
Assam – Home of Many Wild Animals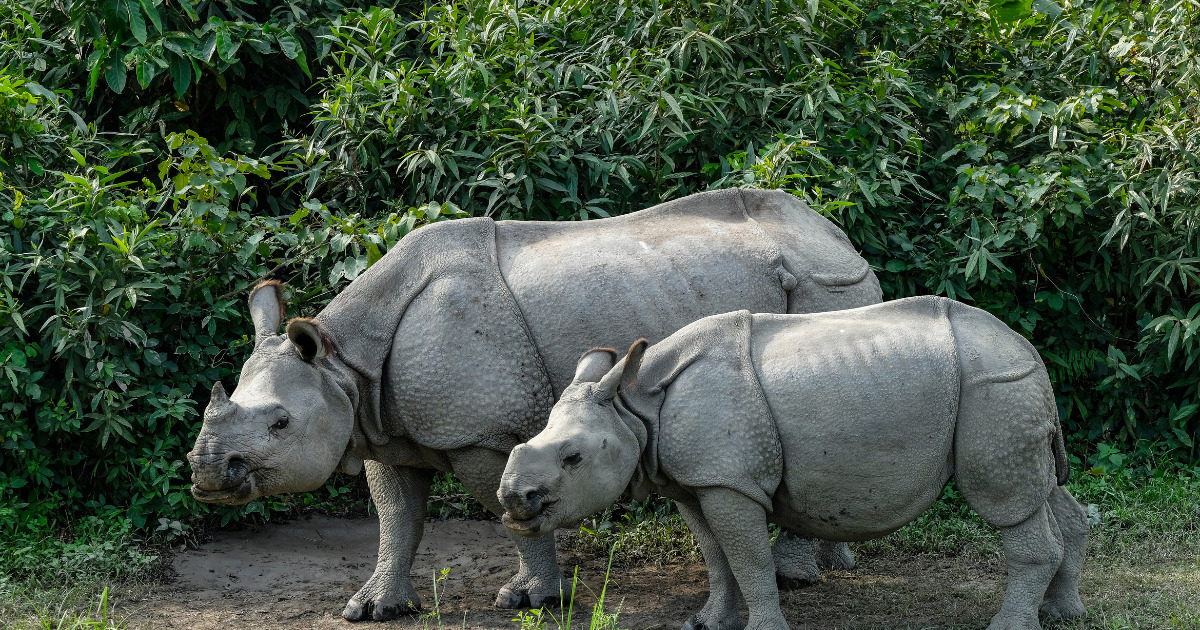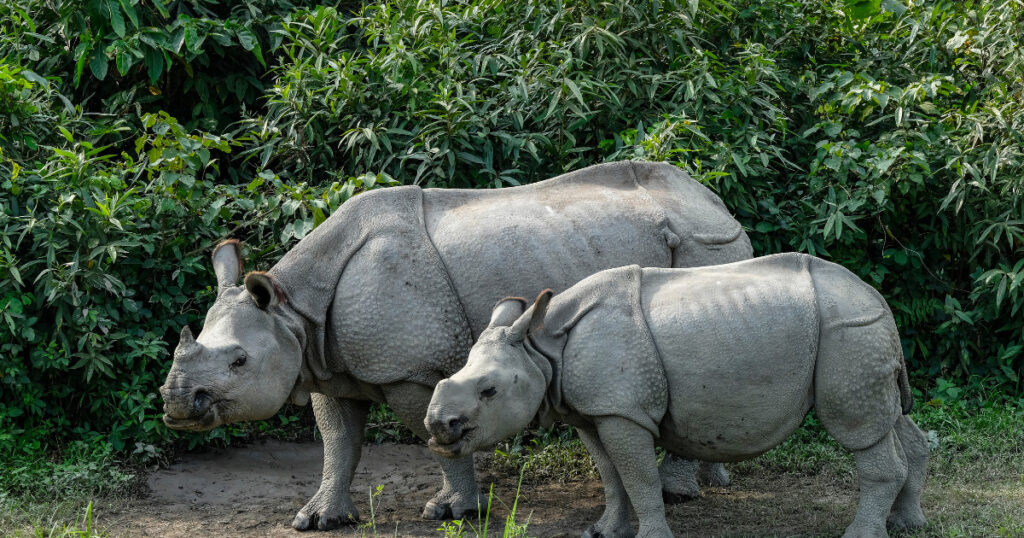 The natural splendour of Assam extends beyond tea gardens and agricultural landscapes. Assam is endowed with national parks, animal sanctuaries, and lush forests, making it a haven for environment and wildlife aficionados. Kaziranga National Park, a UNESCO World Heritage Site, is a conservation success story and the home of the world's most famous one-horned rhinoceros. Majuli, the world's biggest river island, is a tranquil haven where tourists may learn about other cultures and traditions.
Because of its strategic location as the entrance to Northeast India, Assam has enormous potential for trade and commerce. Significant infrastructure development has occurred throughout the state, enhancing connectivity and facilitating commercial prospects. Petroleum, pharmaceuticals, textiles, and handicrafts are among Assam's thriving sectors, all of which contribute to the state's expanding economy.
Economy of Assam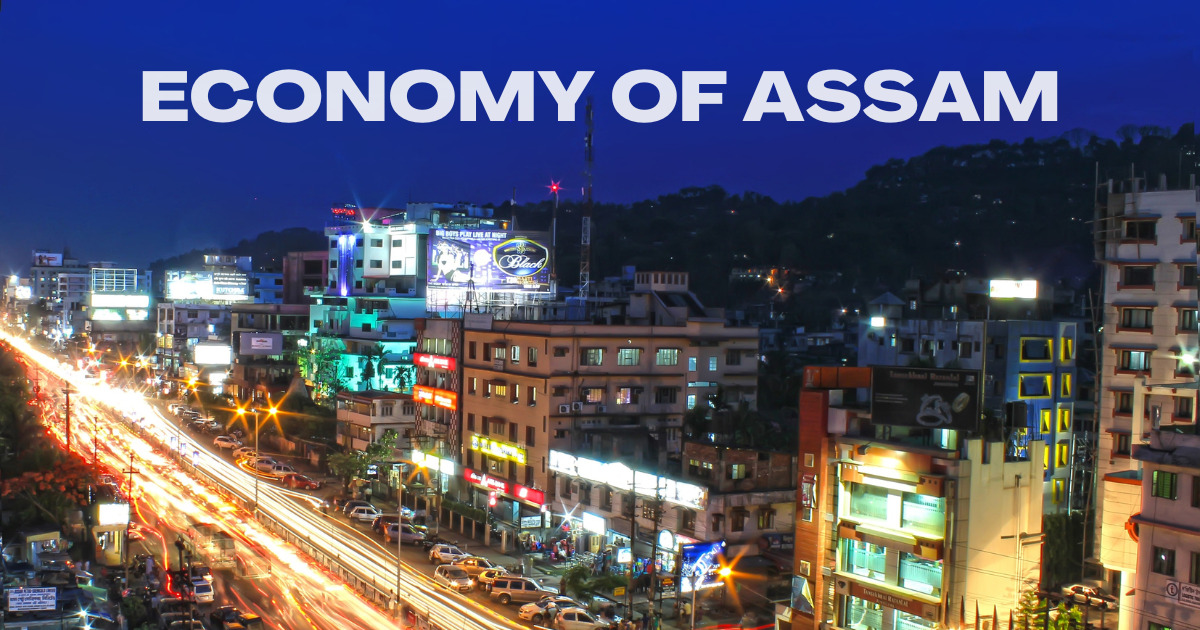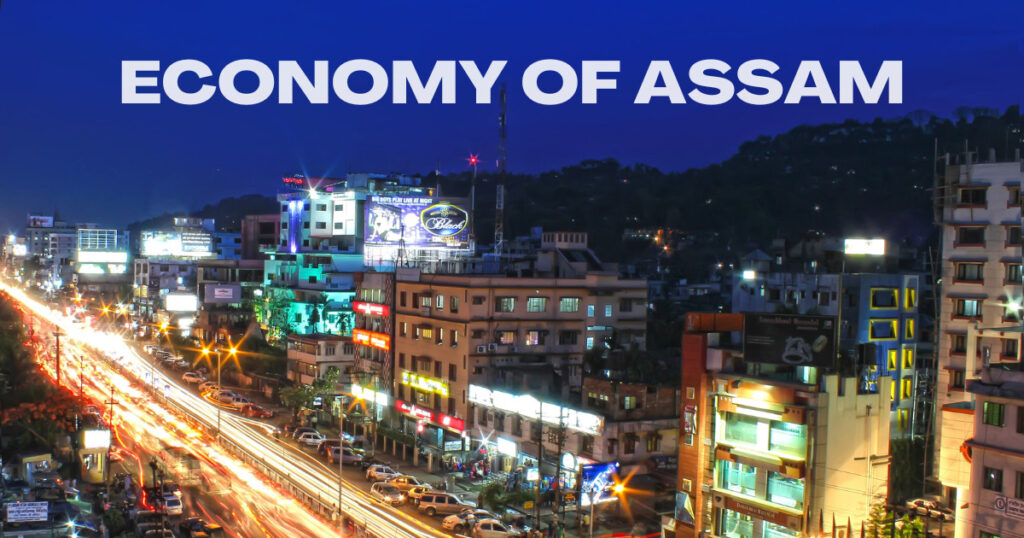 The economy of Assam showcases promising growth and resilience, with a projected GDP of ₹5.5 lakh crore (US$69 billion) for the fiscal year 2023-24. Ranking 17th among Indian states in terms of GDP, Assam has witnessed a commendable growth rate of 9.1% in the previous fiscal year. The per capita GDP stands at ₹122,654 (US$1,500), positioning Assam as the 28th highest in India. The economy is diversified across sectors, with agriculture contributing 25% of the GDP, industry comprising 30%, and services taking the lead with 45%. Such a balanced distribution ensures a robust and sustainable economic foundation. (Source)
Agriculture, petroleum, textiles, medicines, and tourism are all important areas of Assam's economy. The vast plains of the state sustain a rich agricultural economy, with products including rice, jute, sugarcane, and mustard contributing significantly to the state's GDP. Furthermore, Assam's abundant natural resources assets, such as oil and gas, contribute significantly to the state's industrial production. The state has attracted investments in industries like pharmaceuticals, textiles, and petrochemicals, which have helped to strengthen its industrial capacity. Furthermore, the tourist industry in Assam has been rapidly expanding, capitalising on the state's natural beauty, animal sanctuaries, and cultural history.
Why Start a Business in Assam?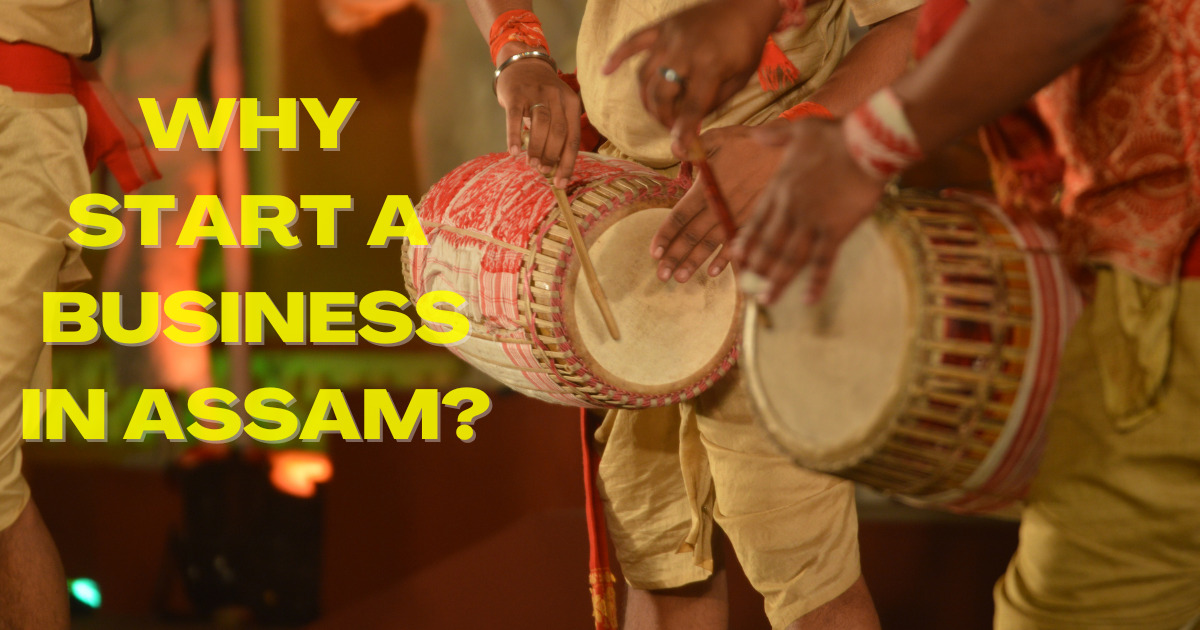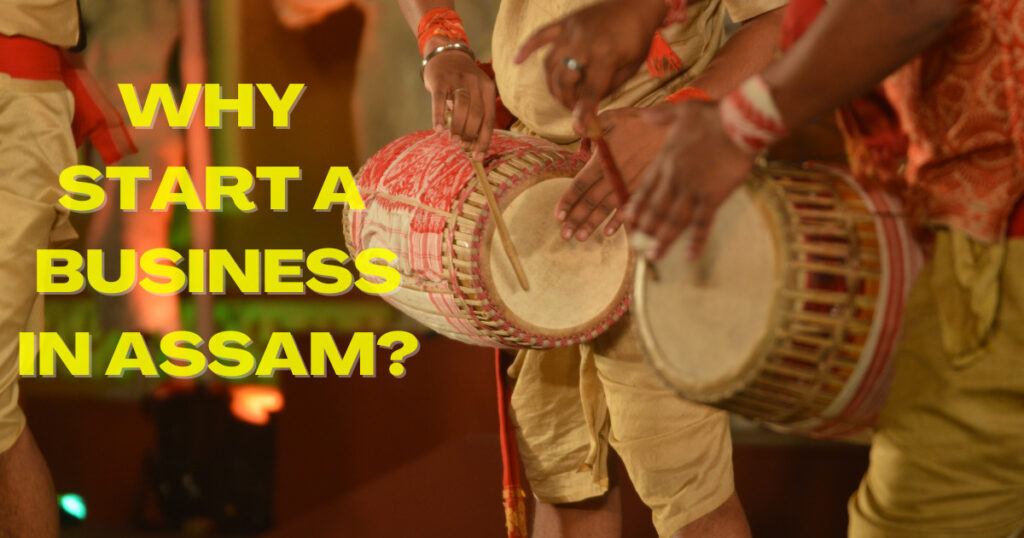 Before we talk about business ideas in Assam, we need a clear understanding of why to start a business in Assam in the first place. Starting a business in Assam offers a variety of compelling reasons and unique prospects. Several significant elements contribute to Assam's attractiveness as a business destination:
Natural Sources
Assam is endowed with an abundance of natural resources, including oil, natural gas, coal, limestone, wood, and good agricultural land. These resources support businesses such as petroleum, agriculture, tea production, and manufacturing.
Strategic Location
Assam is strategically located as the entrance to Northeast India, with great access to neighbouring states and countries such as Bhutan, Bangladesh, and Myanmar. Its strategic position allows for easy access to a large market, facilitating trade and commercial prospects.
Agriculture Sector
Assam's lush plains sustain a robust agriculture sector. The state provides a favourable climate for agro-based industries ranging from tea plantations to rice cultivation, jute production to horticulture. Furthermore, government measures and agricultural subsidies boost the sector's potential.
Tourism
Assam's natural beauty, animal reserves, historical landmarks, and rich cultural legacy make it a popular tourist destination. Tourism has grown steadily throughout the state, providing chances for entrepreneurs to start businesses in hospitality, ecotourism, adventure tourism, and travel services.
Industrialization
Assam's industrial base is expanding rapidly, notably in industries such as pharmaceuticals, textiles, petrochemicals, and handicrafts. The state government has developed measures to encourage investment and industrial growth, hence providing a favourable environment for commercial endeavours.
Government Support and Initiatives
The Assam government has taken significant steps to encourage entrepreneurship and company growth. To stimulate investment and employment development, several incentives, subsidies, and tax breaks are available. Furthermore, programmes focusing on talent development, startup incubation, and infrastructure development contribute to the growth of the business environment.
Innovation and Technology
There is a rising emphasis on innovation and technology-driven firms in Assam. Entrepreneurs can explore prospects in fields such as information technology, digital marketing, e-commerce, and software development with a talented workforce and supporting environment.
Quality of Life
With its quiet atmosphere, friendly communities, and relatively lower cost of living as compared to major centres, Assam provides a great quality of life. This makes it an enticing site for businesses looking for a work-life balance.
Best Business Ideas in Assam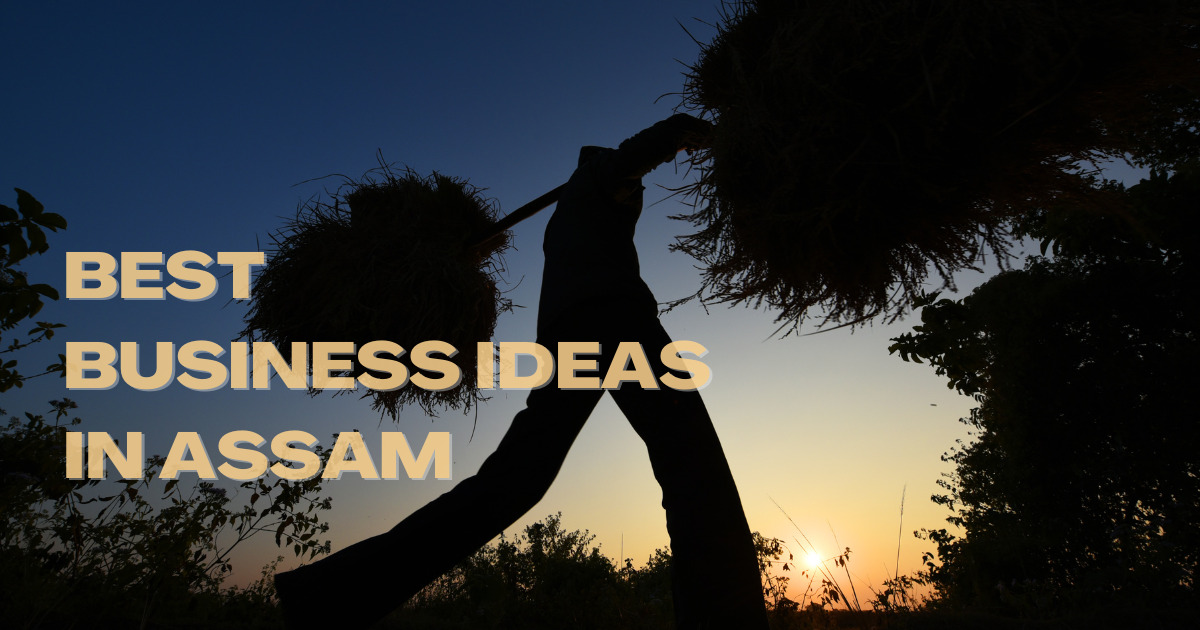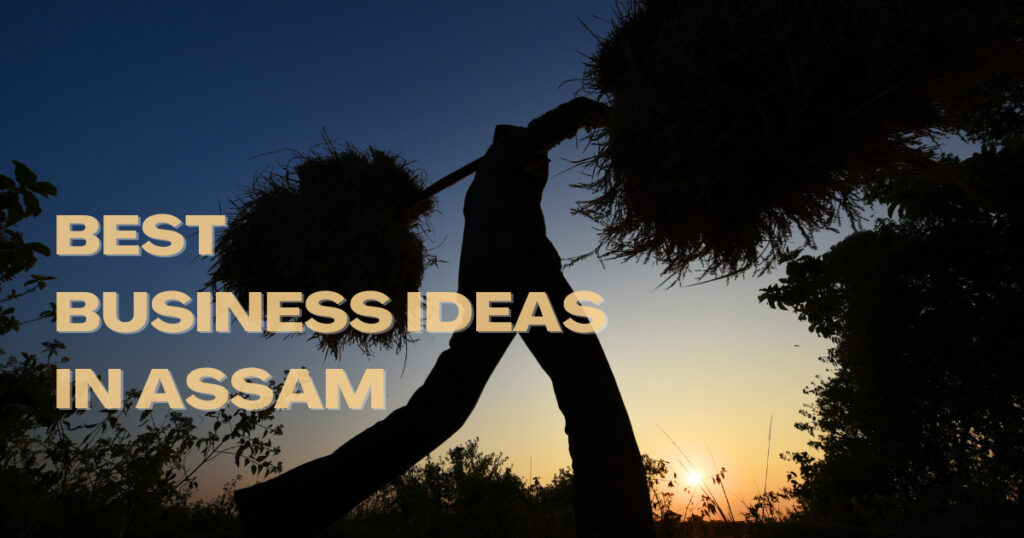 Now that you know the reasons to start a business in Assam, let's take a look at the best business ideas in Assam that you can consider for high profits:
Tea Production Business
Assam is well-known for producing high-quality tea. Hence tea production business is one of the most successful business ideas in Assam. Starting a tea production business entails planting tea plants, collecting the leaves, and processing them to make tea. This industry can include everything from small-scale activities to enormous tea plantations. The favourable temperature and good soil of Assam provide great circumstances for tea growth. Businesses can manufacture and market Assam tea to domestic and worldwide markets, including wholesale customers, retailers, and online platforms, by leveraging the region's tea legacy and utilising current production techniques.
FMCG Business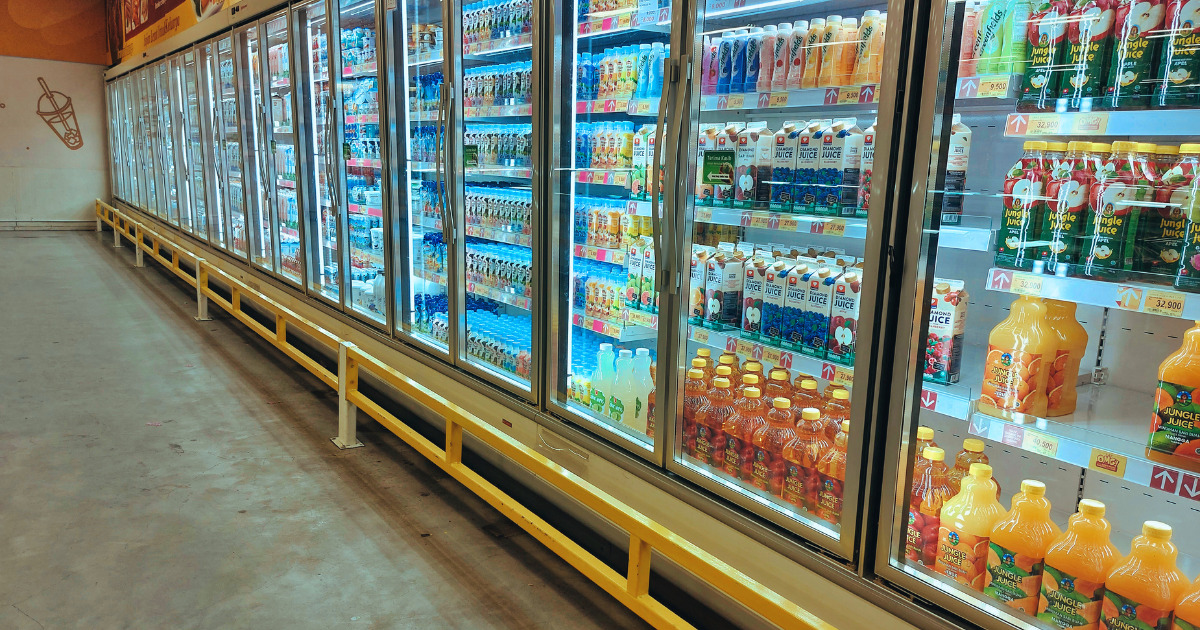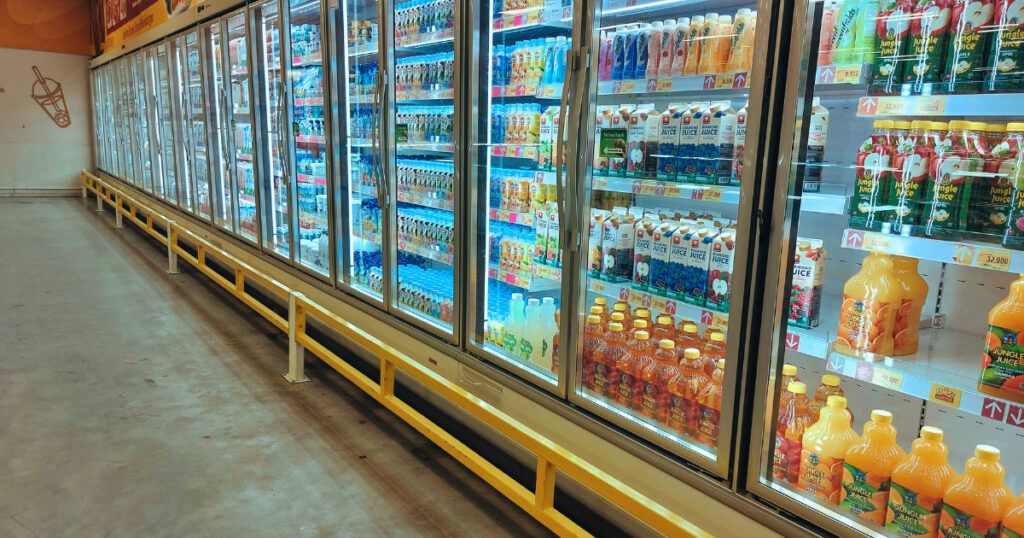 Fast-moving consumer goods (FMCG) are common consumer items with a rapid turnover rate. Establishing a retail shop or distribution network for products such as packaged food, personal care items, home goods, and more can be one of the profitable business ideas in Assam. Because of its growing population and rising disposable income, Assam is a prospective market for FMCG items. Businesses can purchase and distribute popular and in-demand items by recognising popular and in-demand products.
Cafe Business
Assam's cafe culture is growing in popularity, making now an excellent moment to open a café. This entails creating a welcoming environment in which guests may enjoy drinks, snacks, and small meals. Offering a range of teas, including the legendary Assam tea, as well as other popular beverages like coffee and specialised tea blends, can capitalise on Assam's tea culture.
Production of Local Handloom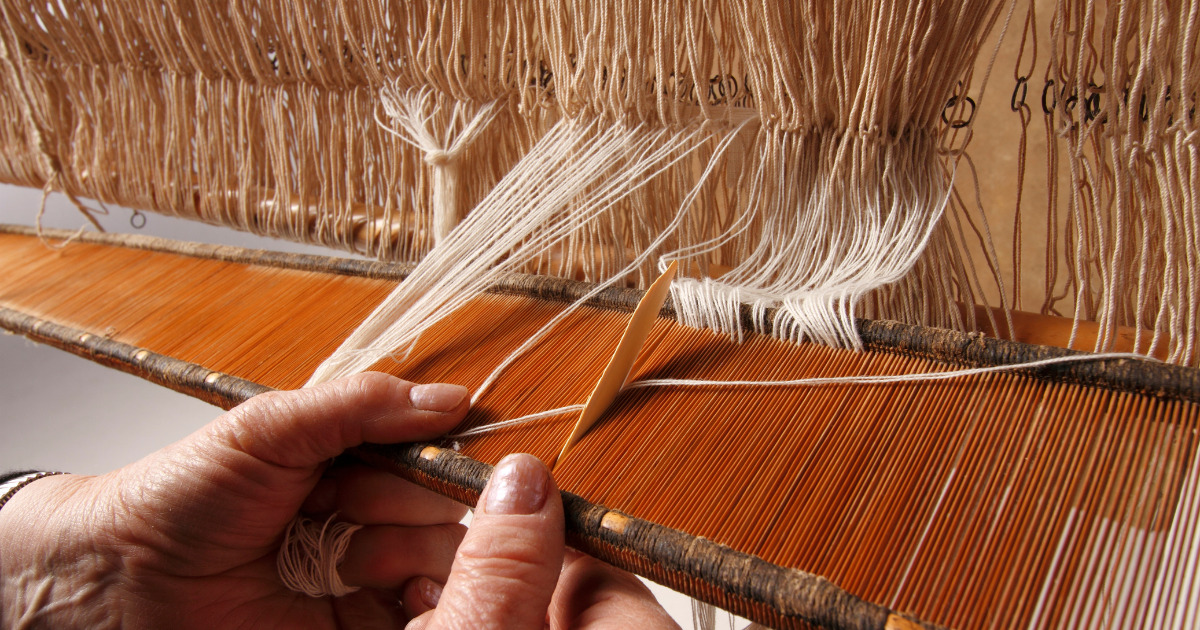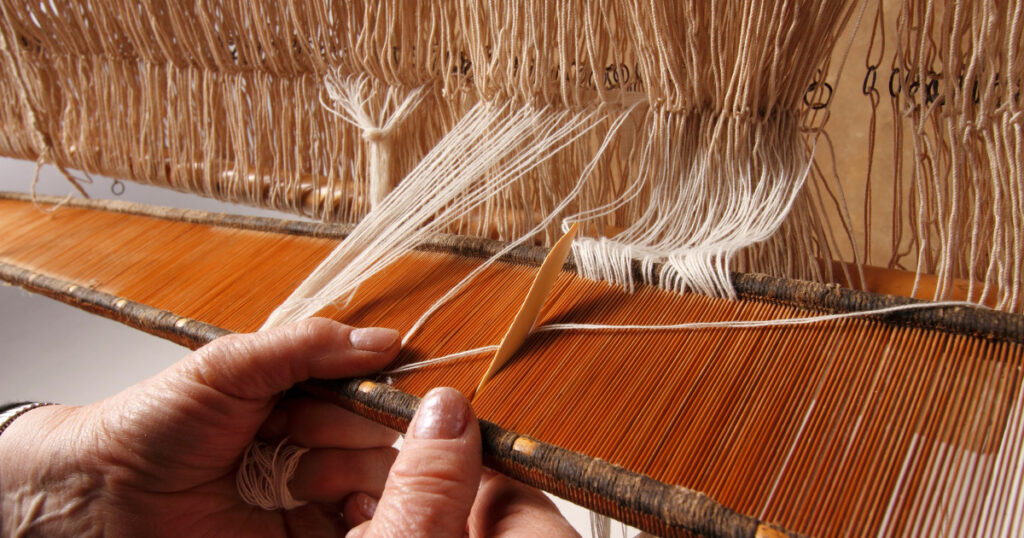 Assam has a great handloom weaving heritage that produces magnificent silk and cotton textiles with elaborate motifs. Working with local artists and weavers to manufacture traditional textiles is part of starting a business in the manufacturing of local handloom. This company could involve the production and selling of sarees, shawls, scarves, and home décor goods. Handloom items from Assam are noted for their workmanship and distinctiveness, making them popular among purchasers looking for authentic and ethically manufactured textiles. Collaborating with weavers, supporting sustainable practises, and highlighting the cultural value of Assam's handloom can help to distinguish the business and attract clients and tourists.
Tourism Business
Assam's rich cultural legacy, gorgeous scenery, and diversified animals make it a popular tourist destination and also one of the most successful business ideas in Assam. Offering guided tours to major destinations such as Kaziranga National Park, Majuli Island, Kamakhya Temple, and tea estates can be part of starting a tourist business in Assam. Tourists' requirements and preferences can be met by providing services such as transportation, lodging booking, adventure activities, and cultural events, resulting in memorable and gratifying experiences.
Bakery Business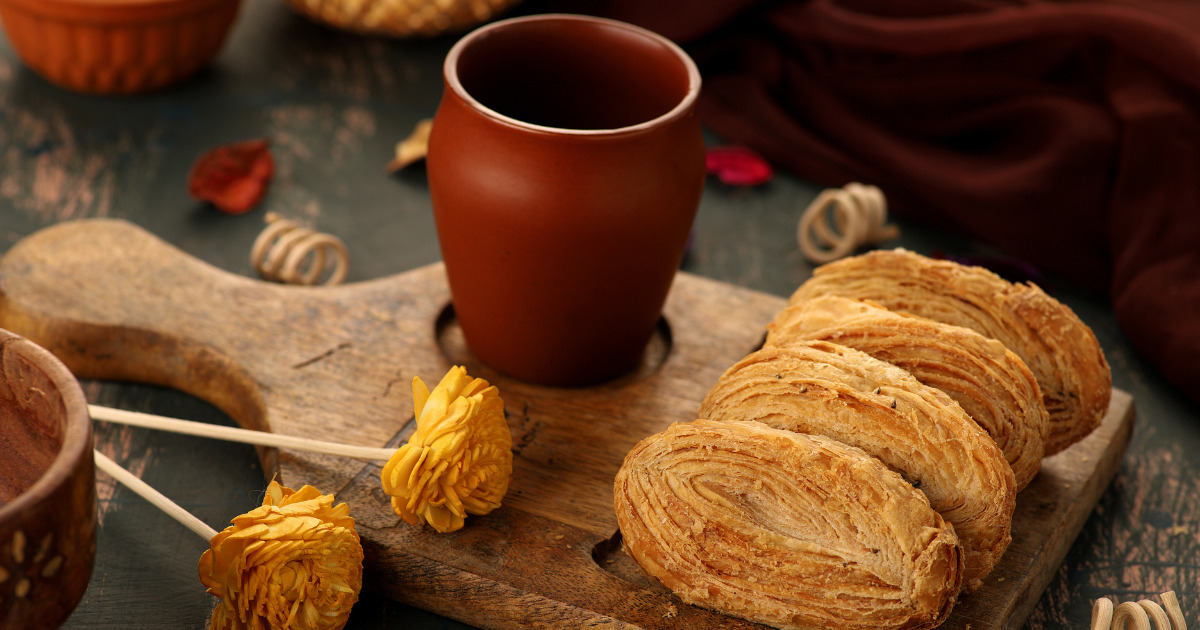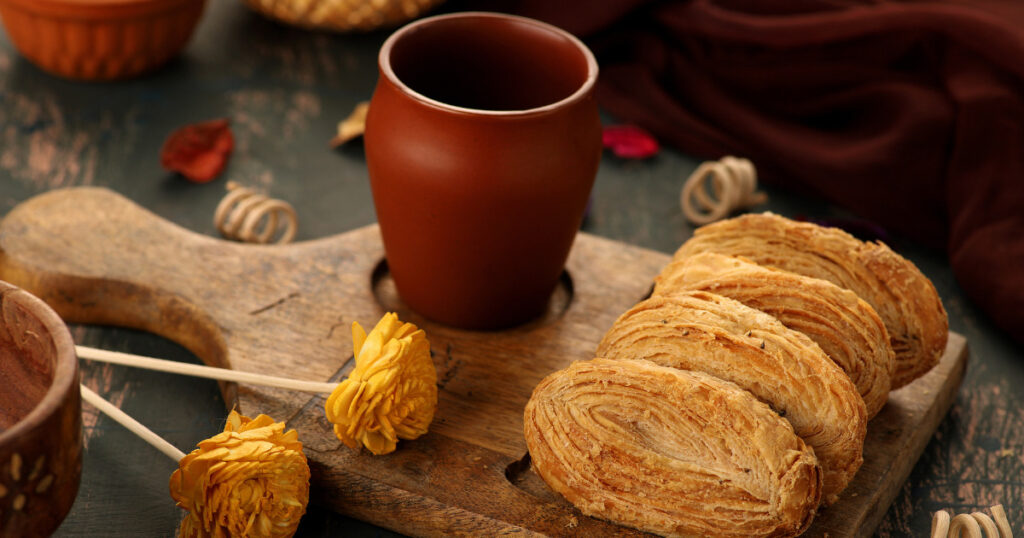 Because of Assam's rising urban population and changing eating culture, there is a greater need for bakery items. Baking and selling a range of items such as bread, cakes, pastries, cookies, and snacks can be part of starting a bakery business. Providing freshly baked items made with high-quality ingredients can make this one of the most profitable business ideas in Assam.
Fish Farming
Because of the number of rivers, ponds, and wetlands in Assam, it is a perfect place for fish farming. Starting a fish farming business involves breeding and growing commercial fish. Assam is famous for its fish, which include the renowned Rohu, Catla, and Hilsa. With the rising demand for fresh, locally produced fish, creating a fish farm and supplying local markets, restaurants, and hotels can be one of the best unique business ideas in Assam. However, proper fish management, water quality upkeep, and marketing tactics are required to succeed in this field.
Healthcare and Pharmaceutical Business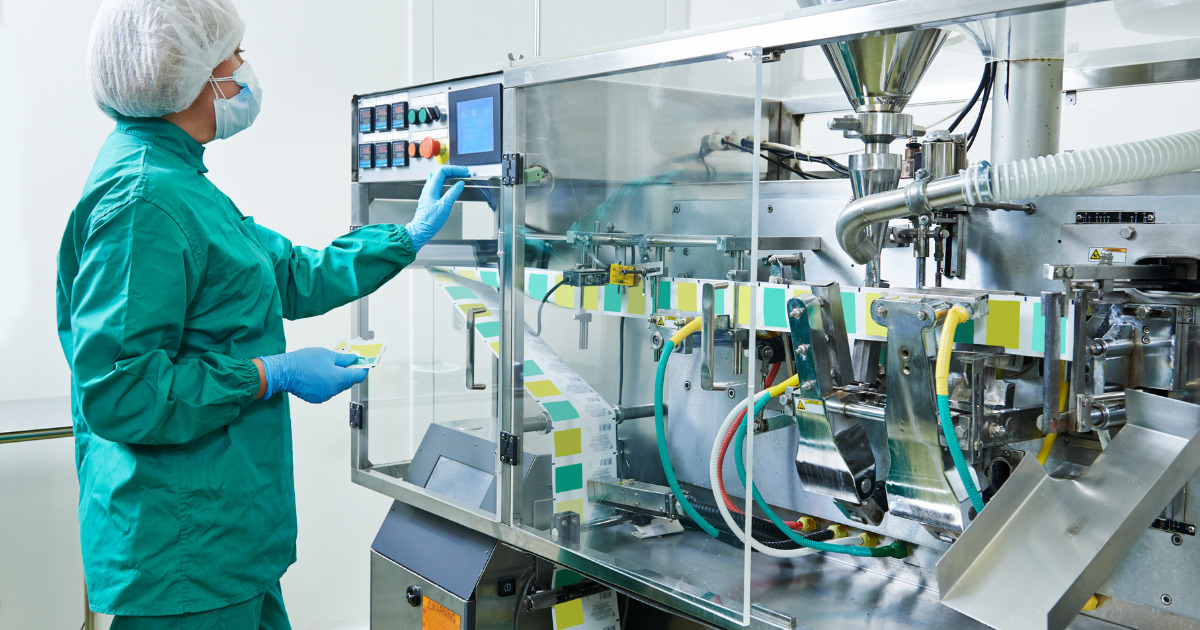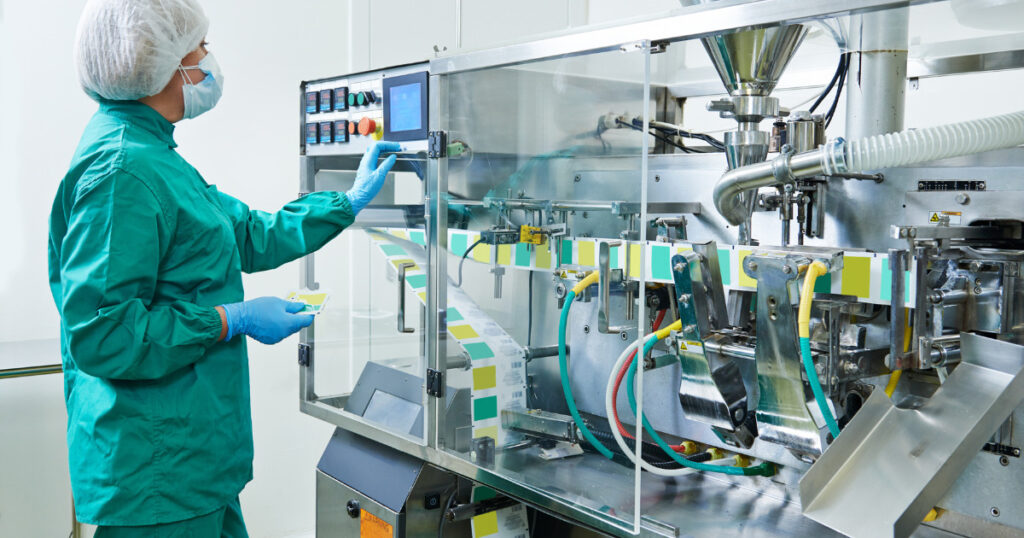 Assam's expanding population and increased emphasis on healthcare provide prospects for entrepreneurs to launch a healthcare and pharmaceutical company. Opening clinics, hospitals, diagnostic centres, or pharmacies to provide important medical services to the local population is one example. Furthermore, pharmaceutical product manufacture and distribution can meet the growing need for medications. Make sure to comply with the regulations and adhere to the guidelines to avoid any unnecessary trouble.
Agarwood Business
Assam is well-known for its agarwood production, a very precious and fragrant wood utilised in the fragrance and perfume industries. Cultivating agarwood trees, extracting and processing agarwood oil, and selling agarwood goods are all steps in starting an agarwood business. The favourable climatic conditions in Assam make it suited for agarwood growing, and the demand for agarwood products is increasing. This company can serve both domestic and foreign markets since it manufactures fragrances, incense, and traditional remedies. However, keep in mind that this business will require both patience and time.
Authentic Local Cuisine Restaurant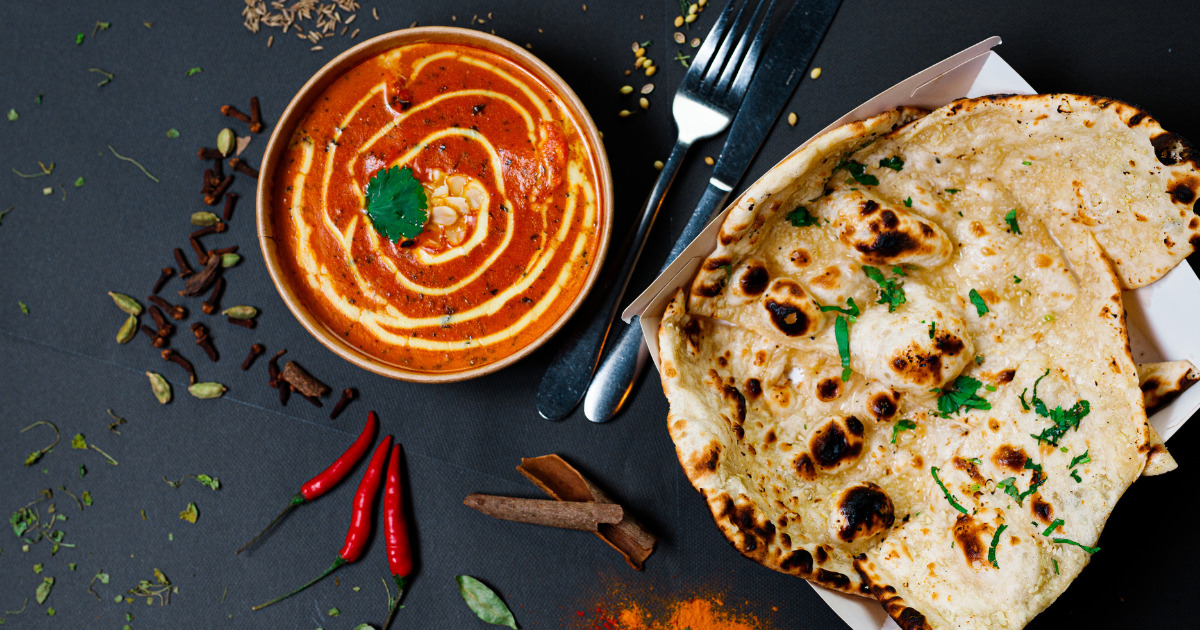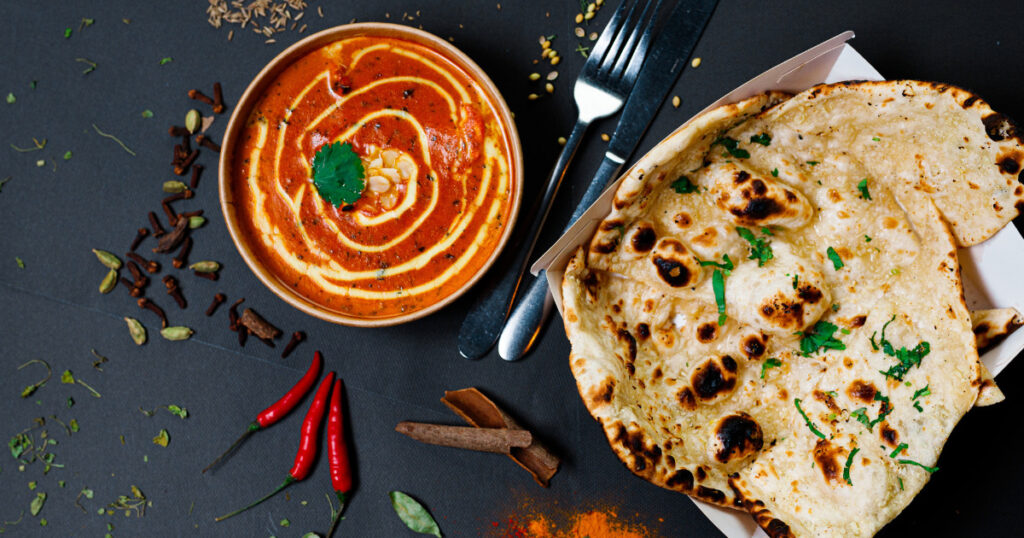 Assam is well known for its distinct and tasty cuisine. Starting a restaurant with authentic local food can be one of the most profitable business Ideas in Assam. Businesses can provide an authentic culinary experience to both residents and visitors by providing traditional Assamese cuisine created using local ingredients and expertise. Incorporating indigenous flavours, highlighting regional delicacies such as bamboo shoot-based meals, river fish preparations, and aromatic Assam tea, and creating a warm and friendly atmosphere can attract food connoisseurs looking for a genuine dining experience.
Online business ideas in Assam
Now you know some exclusive business ideas in Assam that can be quite profitable if executed correctly. Now let's take a look at some online business ideas in Assam that can be executed from anywhere and can book profits.
ECommerce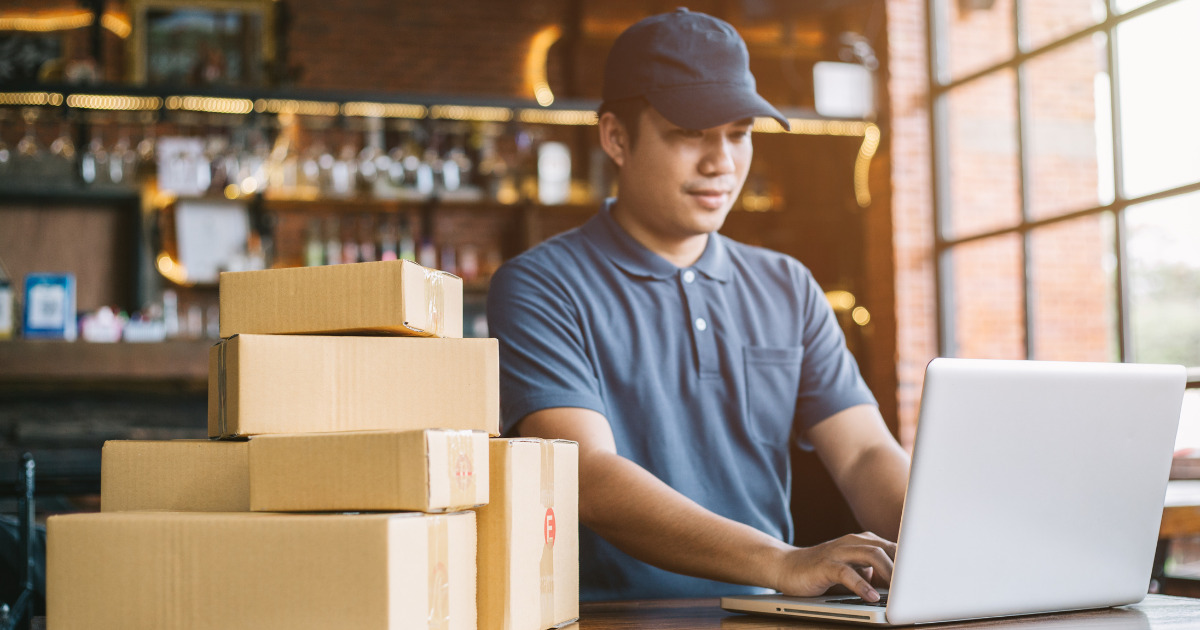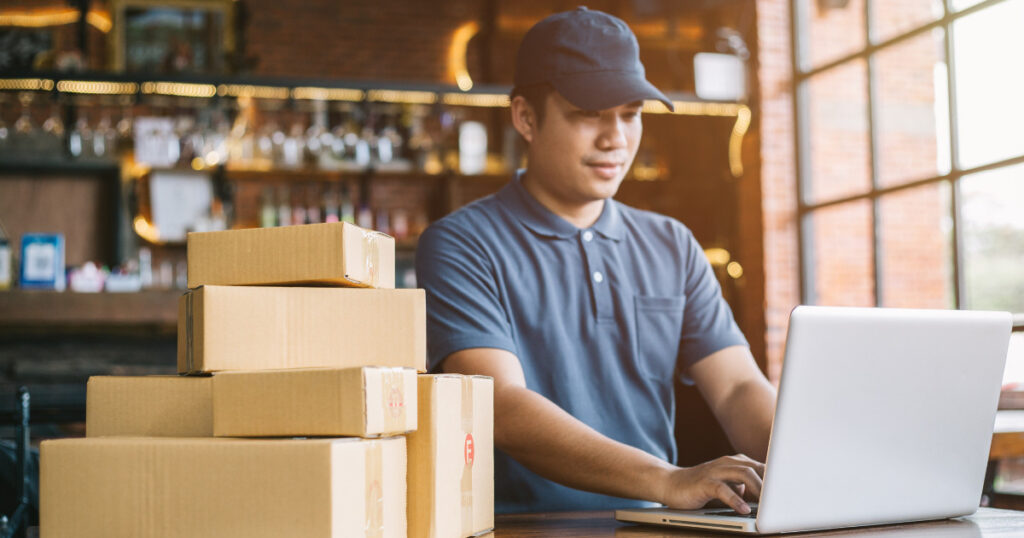 Assam's expanding digital ecosystem and rising internet penetration present prospects for launching an e-commerce dropshipping business. With the growing popularity of e-commerce frameworks and online marketplaces, businesses may open online storefronts to offer a variety of things such as electronics, apparel, home décor, and local handicrafts. This has the potential of becoming one of the most profitable business ideas in Assam if executed properly.
Dropshipping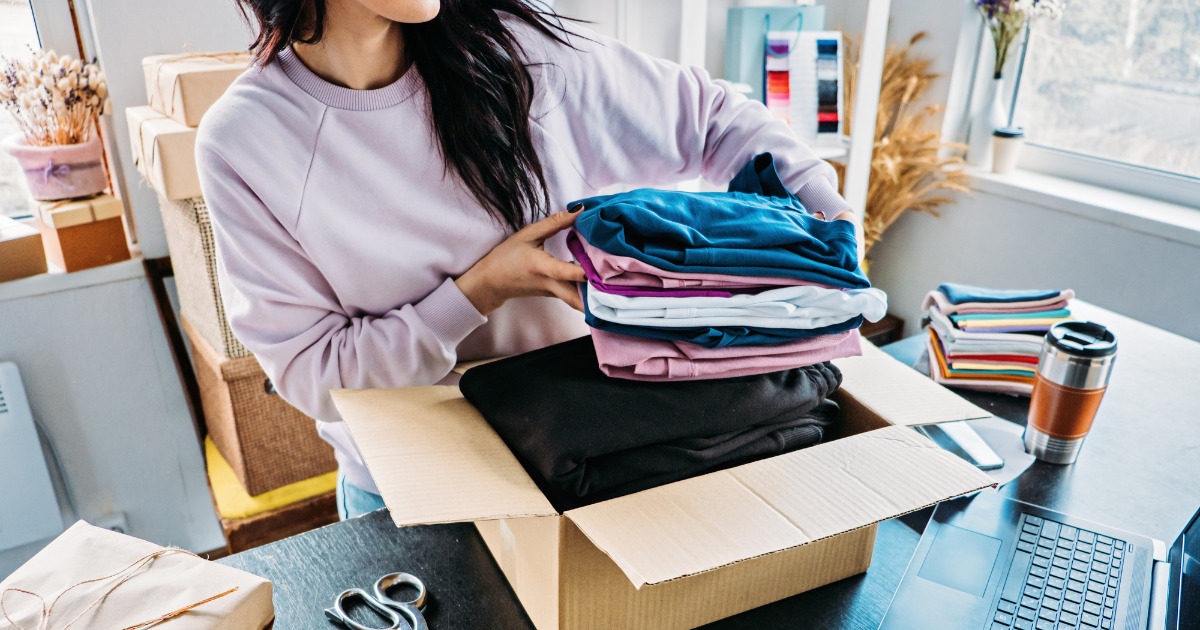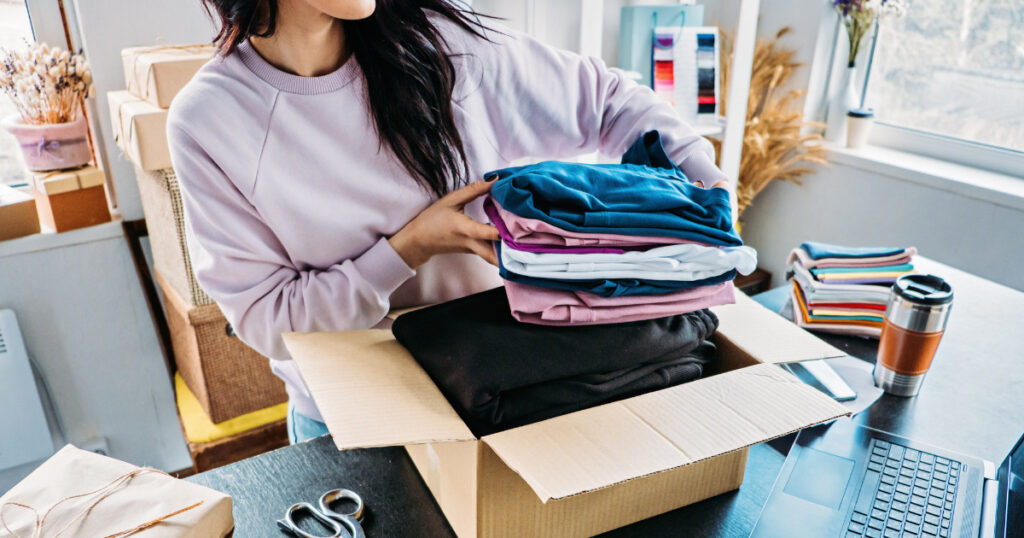 Dropshipping is an e-commerce approach in which the seller does not stock products and instead ships them directly from the supplier to the buyer. Starting a dropshipping business in Assam can be a profitable business, especially with the rise of internet shopping and the growing need for convenience.
We have covered multiple blogs on dropshipping that you can refer to if you want to know more about it. Also, we have a comparison article as well between Dropshipping vs Ecommerce: Best one to choose in 2023.
Print on demand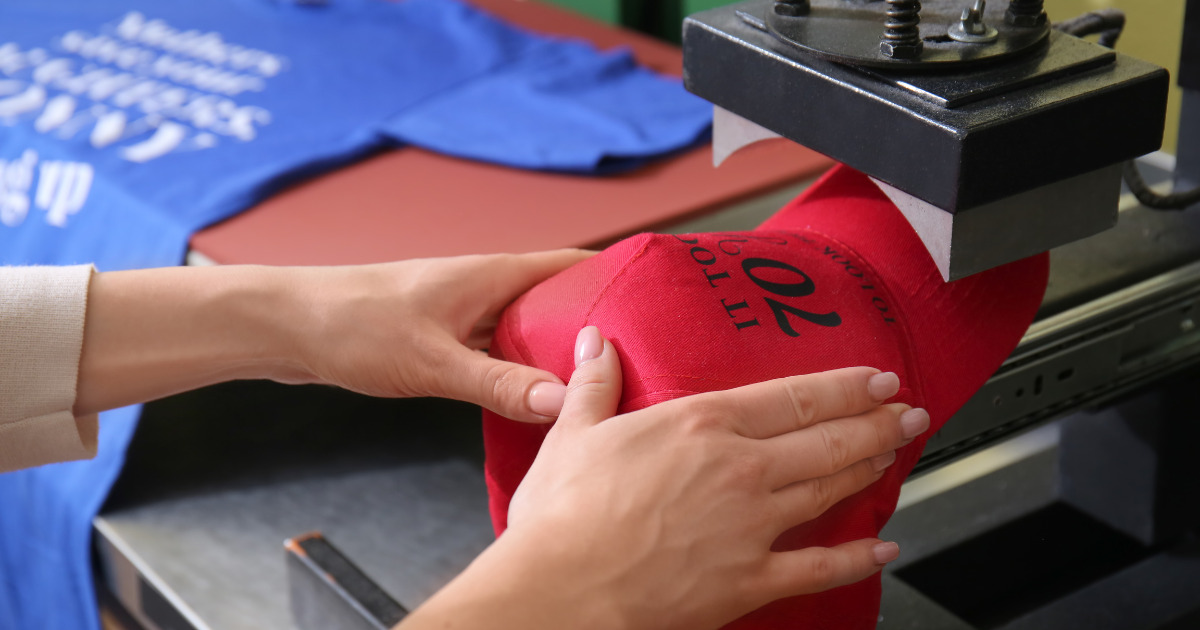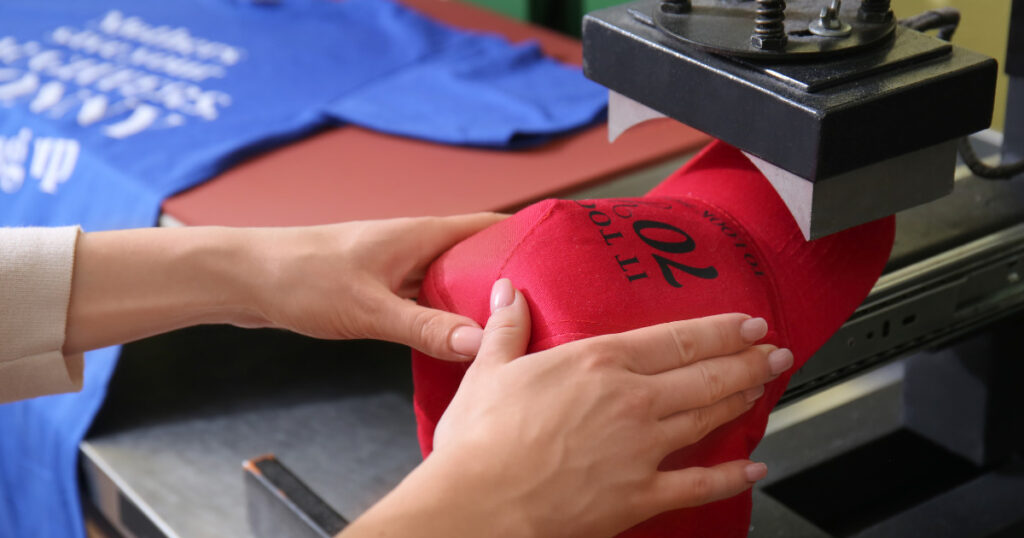 Because of Assam's cultural legacy and creative traditions, entrepreneurs can launch a print-on-demand business. This entails developing and selling custom-designed products including t-shirts, mugs, phone cases, and home decor items. Print-on-demand services make and distribute items only when an order is placed, avoiding the need for inventory. You can check out the 14 Best Print-On-Demand Sites in India 2023 and select your desired print-on-demand supplier.
Freelance Writer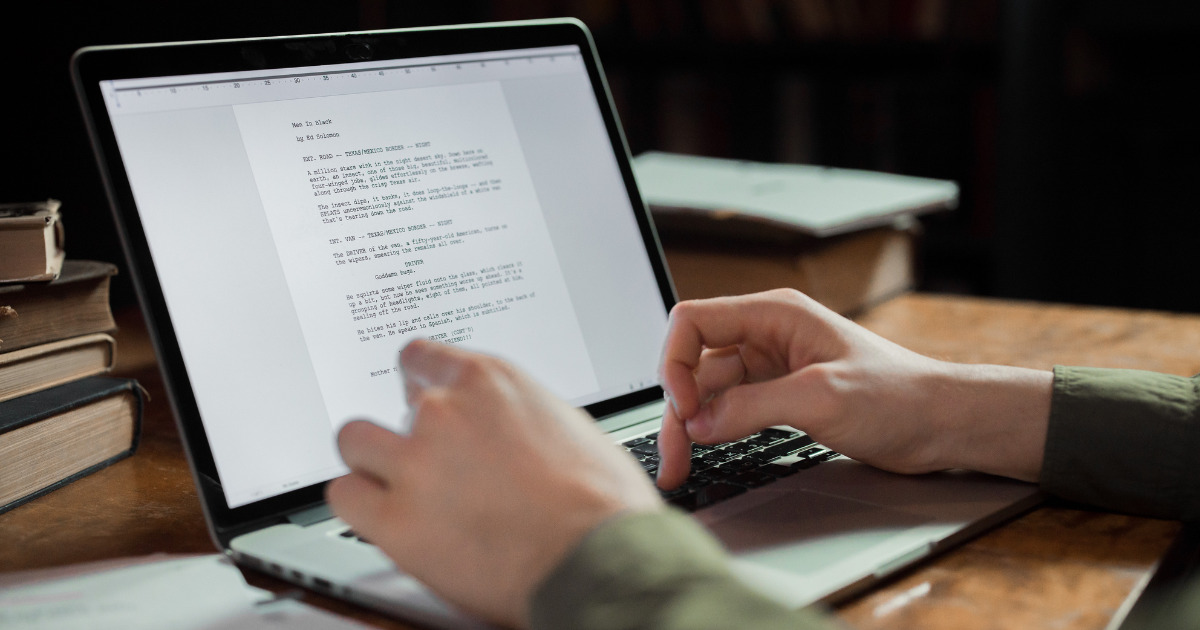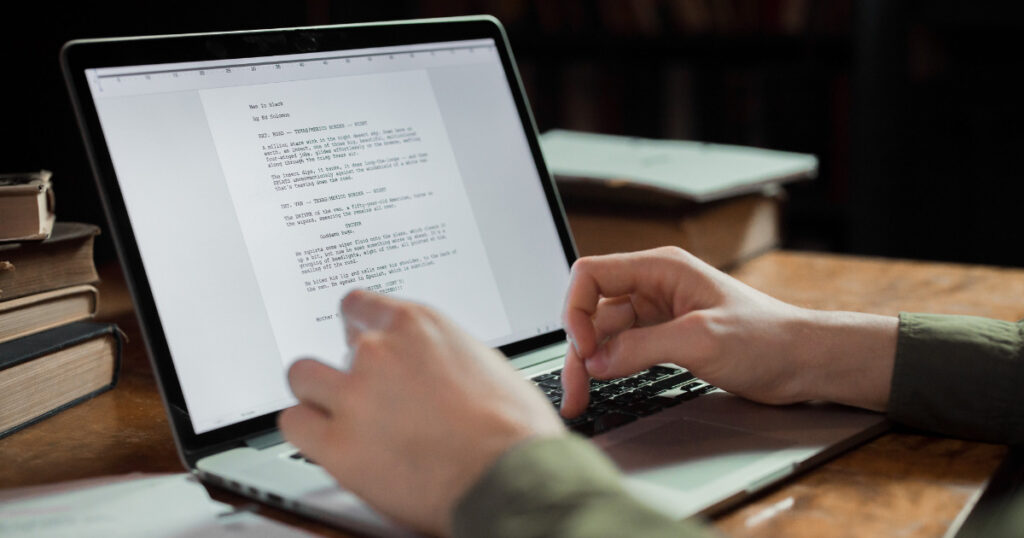 Assam's ethnic variety, natural beauty, and historical significance inspire freelance authors in spades. As a freelance writer situated in Assam, you can provide article development services to businesses, media, and people. This can involve generating compelling narrative pieces that highlight the unique elements of Assam, as well as writing blog posts, articles, website copy, and social media material, and even developing engaging storytelling pieces that highlight the unique aspects of Assam.
Graphic Designer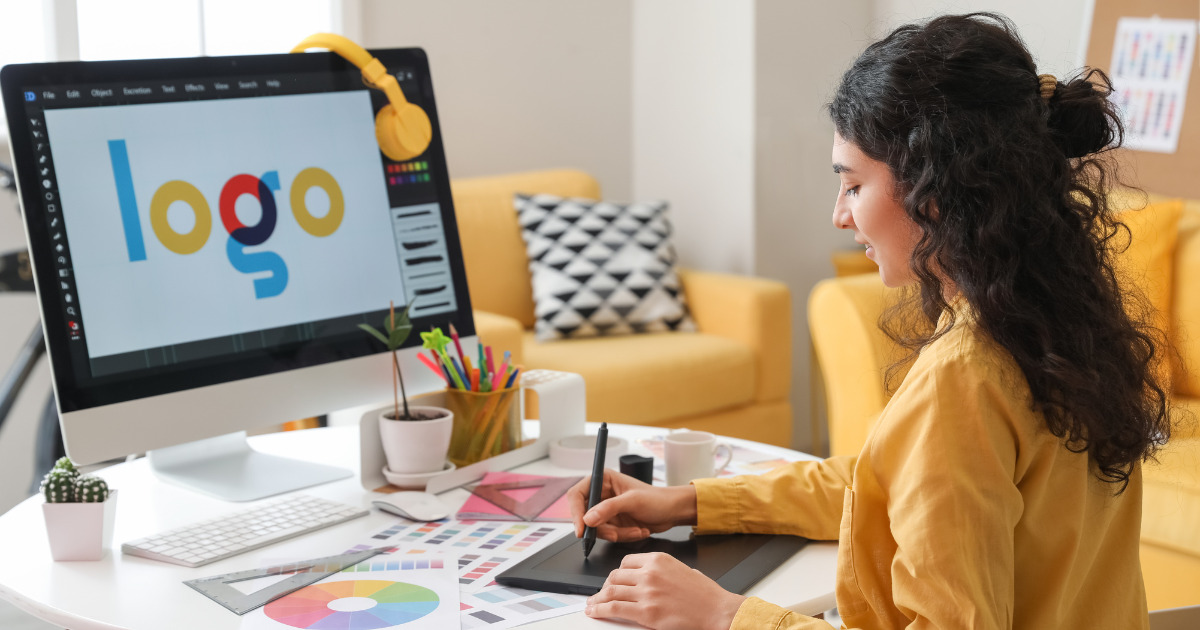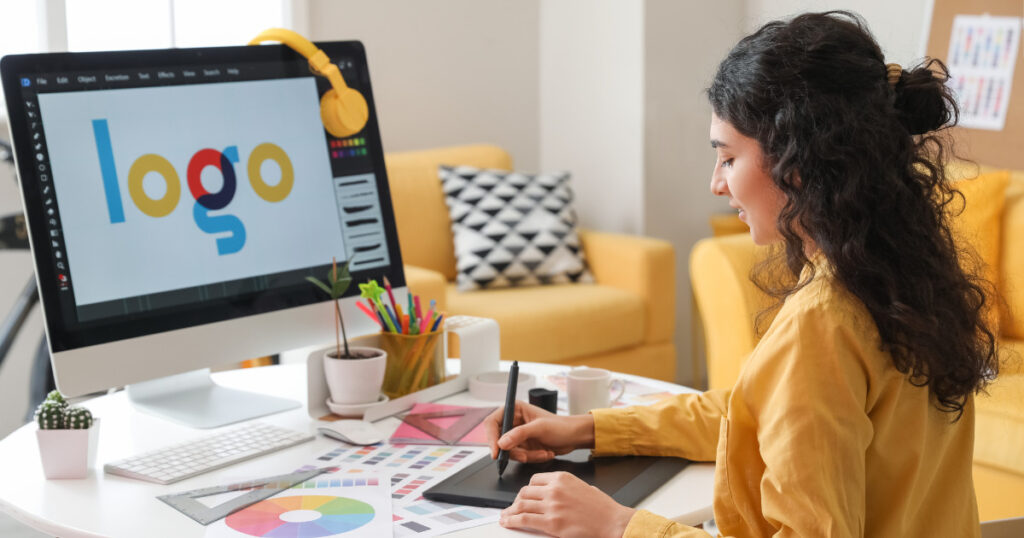 Graphic designers can draw inspiration from Assam's unique culture, traditional art forms, and picturesque scenery. Starting a graphic design firm in Assam allows you to offer your skills in generating aesthetically attractive designs for a variety of applications. Logos, branding materials, brochures, posters, digital ads, and website visuals are a few examples of this. This is one of the highest-paying business ideas in Assam.
Small business ideas in Assam
After discussing the latest business ideas in Assam, let's take a look at some small business ideas in Assam that have high demand and potential in the market:
Bhut Jolokia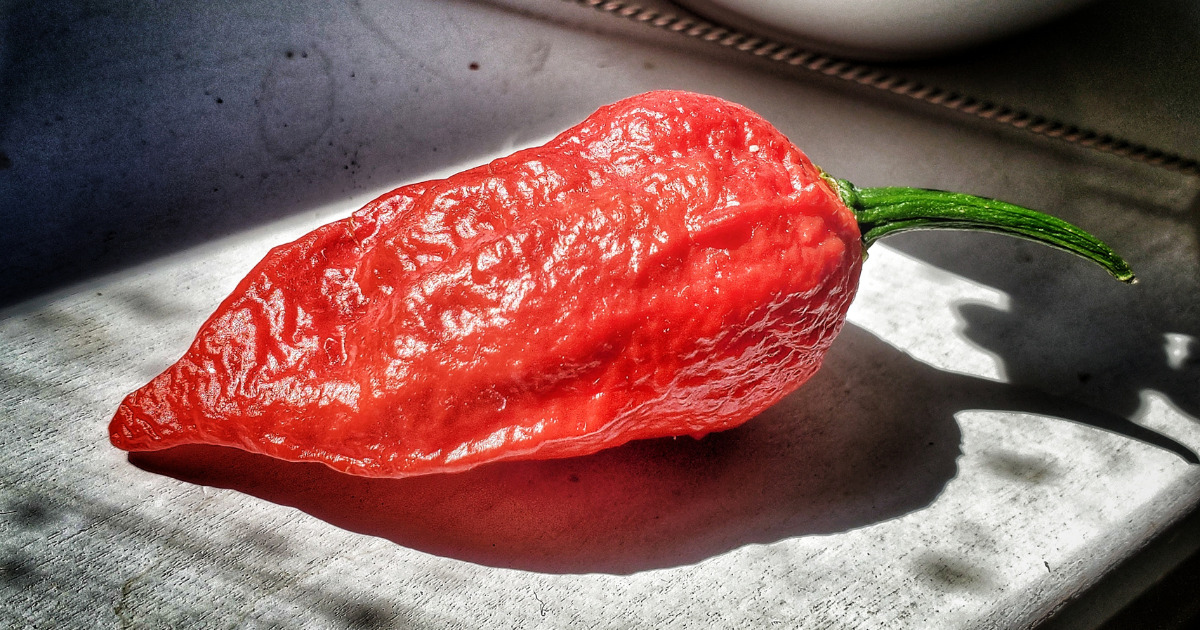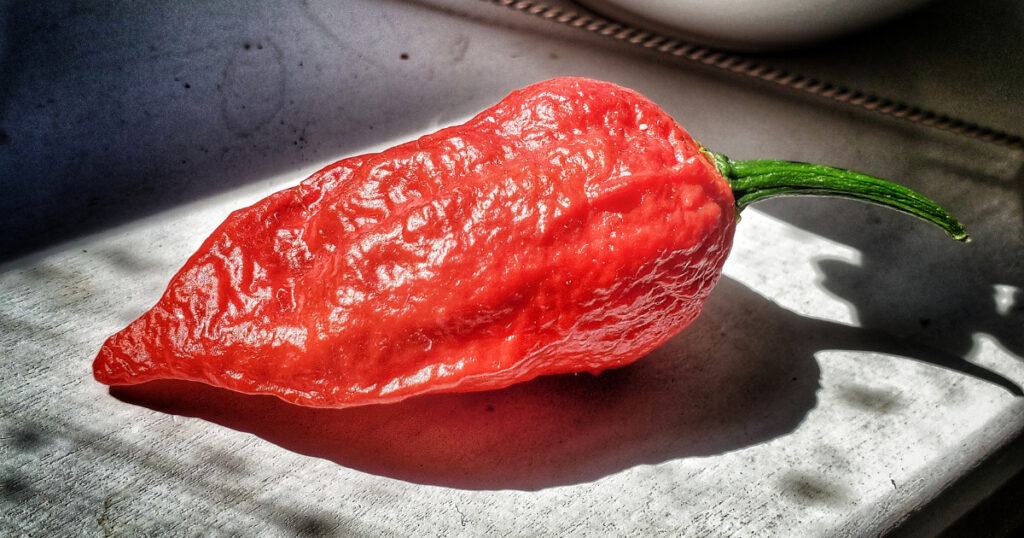 Bhut Jolokia, often known as the Ghost Pepper, is a well-known Assamese chilli pepper. Starting a Bhut Jolokia-related business might be a successful endeavour. Bhut Jolokia peppers can be grown, harvested, processed, and packaged for sale. These hot peppers are in high demand in the culinary and spice sectors, both at home and abroad.
Candle Making Business
The rich cultural tradition and natural beauty of Assam inspire a variety of artistic endeavours, including candle manufacturing. Starting a candle manufacturing company allows you to make and sell handcrafted candles in a wide range of forms, sizes, and smells. You can experiment with traditional Assamese patterns, local materials like bamboo, indigenous smells, and even eco-friendly and sustainable candle alternatives.
Photography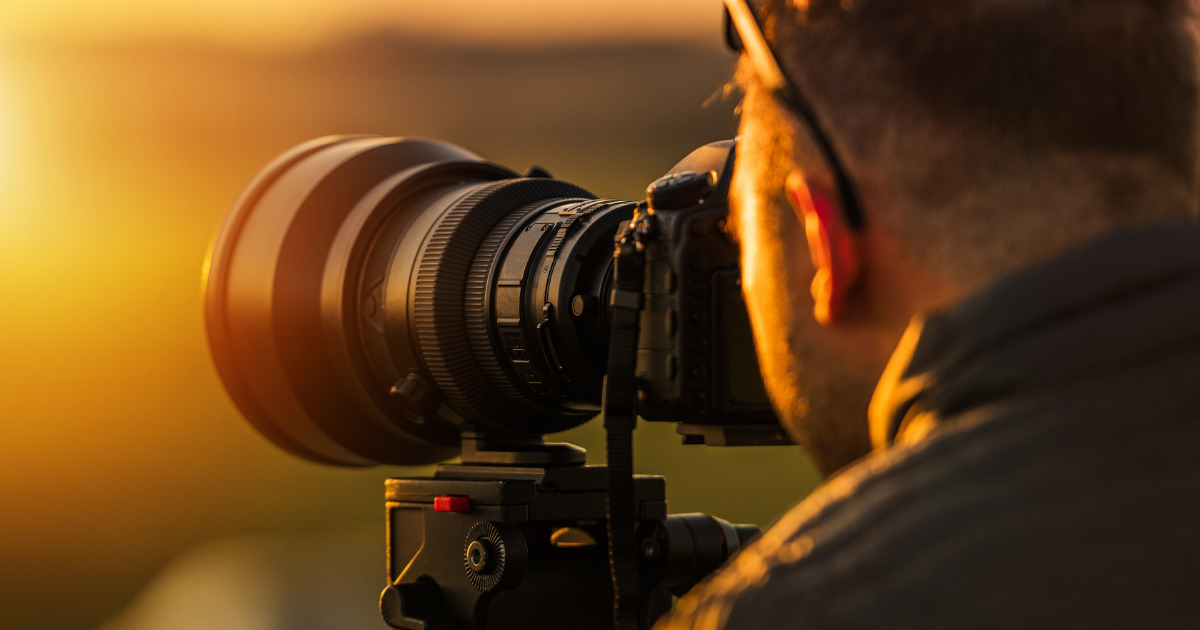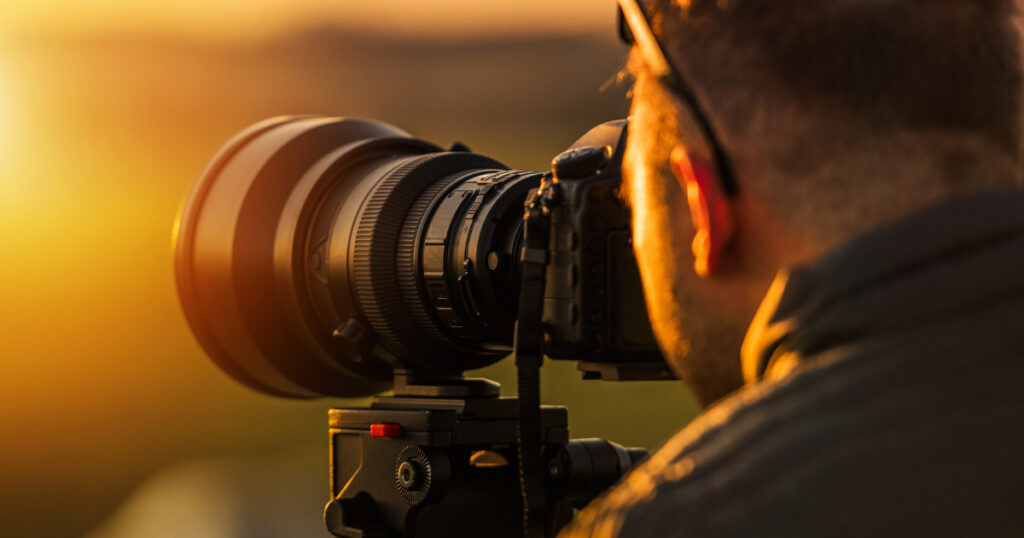 Photographers will find a variety of chances in Assam's various landscapes, animals, and cultural events. Starting a photography company allows you to capture Assam's spirit via your lens. You might specialise in landscape photography, animal photography, event photography, or even portrait sessions for individuals or families.
Poultry Farming
Given the rising demand for chicken products, poultry farming is a profitable economic venture in Assam. Raising chickens or ducks for meat and eggs is the first step in starting a poultry farm. Assam's favourable climate and enough acreage make it ideal for chicken production. You can secure the production of high-quality chicken products by developing a well-managed farm, giving sufficient feed and treatment to the birds, and keeping hygienic circumstances. Selling to local markets, restaurants, and supermarkets can provide you with a consistent source of revenue.
Beauty Salon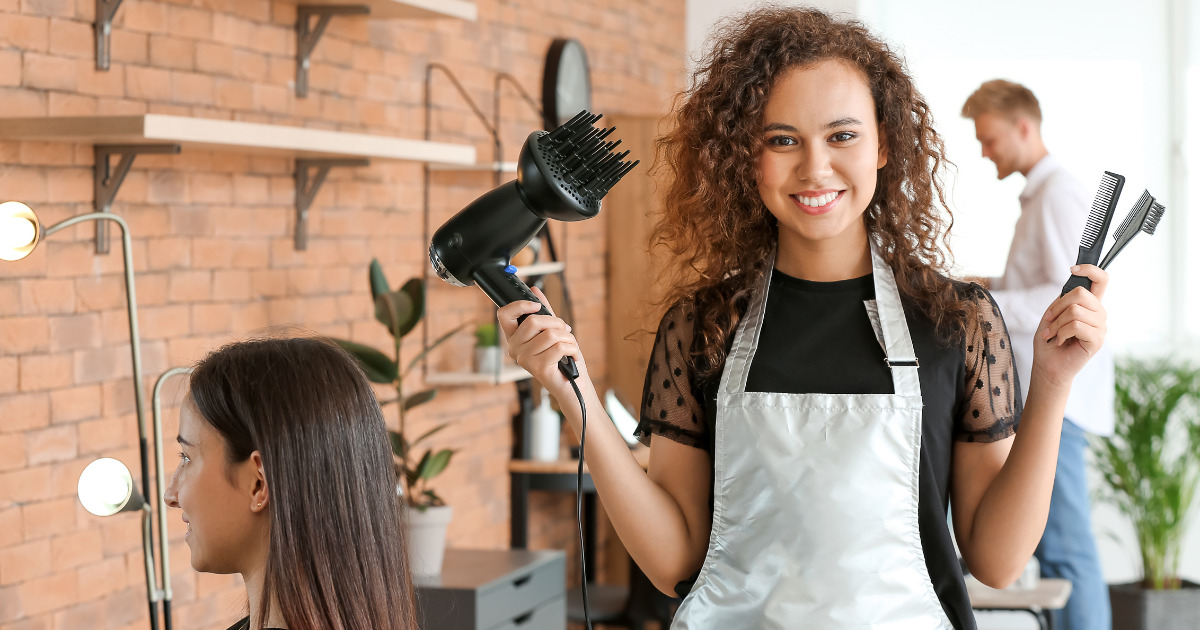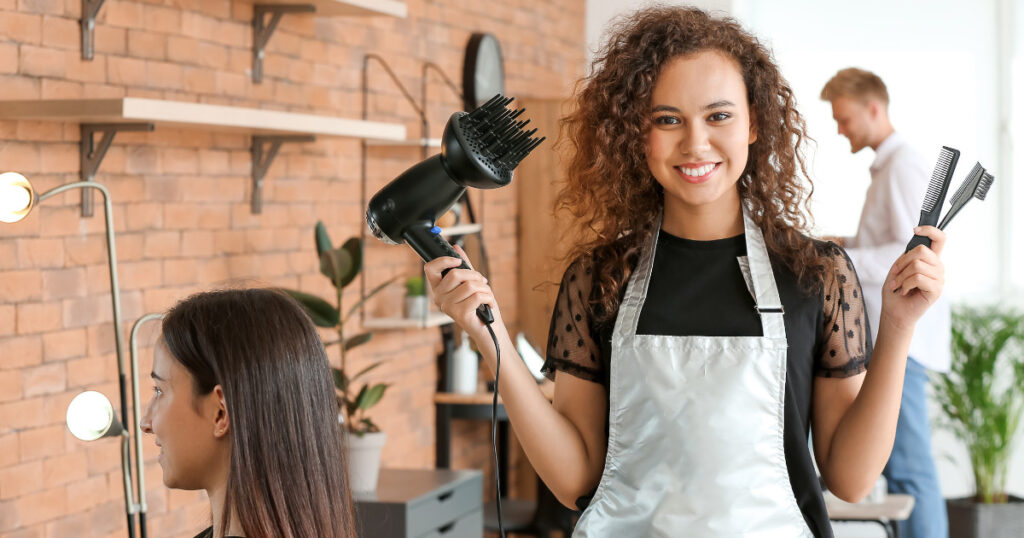 The beauty and wellness market has grown in Assam's metropolitan centres, making a beauty salon a lucrative business prospect. You may start a beauty salon and provide a variety of services such as hair styling, skincare, cosmetics, manicures, and pedicures. You can be successful in the business if you use high-quality goods and hire professional beauticians.
Clothing Business
Assam's rich heritage and traditional textiles make it an ideal location for establishing a garment company. This is also one of the best business ideas in Assam considering the rich heritage of Assam. You can either focus on producing and marketing traditional Assamese textiles or develop a modern clothing brand influenced by Assamese patterns and designs. Using the expertise of local craftspeople, encouraging sustainable and eco-friendly practices, and emphasising the distinctiveness of Assamese textiles may all help your clothing business stand out.
FAQs
What are some new business ideas in Assam to consider?
Organic farming and food processing, eco-friendly packaging solutions, renewable energy ventures, e-commerce platforms for local products, wellness and fitness services, and technology-driven solutions for agriculture and healthcare are just a few of the new and emerging business ideas in Assam.
What are the most profitable business ideas in Assam?
While profitability varies depending on market conditions and individual execution, some of the most profitable business ideas in Assam include tea production, tourism services, poultry farming, pharmaceuticals business, handmade handicrafts for export, and specialised healthcare services catering to the growing demand in Assam.
What are the most important industries in Assam for establishing a business?
Assam's numerous sectors, like tea cultivation, tourism, agriculture, handloom, hospitality, healthcare, and food processing, provide prospects for entrepreneurship.
Conclusion
Assam has a diverse range of commercial prospects that capitalise on its rich cultural legacy, distinctive resources, and expanding market demands. Businesses have the opportunity to build flourishing operations that contribute to the local economy and retain Assam's uniqueness, ranging from chicken farming to beauty salons and apparel shops.
Assam is positioned for entrepreneurial success, thanks to a healthy business ecosystem and growing connectivity. Entrepreneurs can develop sustainable enterprises that generate economic growth and highlight the best of Assam's assets by combining passion, strategic planning, and consumer attention. Adopting these business ideas in Assam would pave the road for a profitable future while also honouring the dynamic ethos of this magnificent state.