If you're thinking about launching an online business, you might be confused about dropshipping vs ecommerce. Read this detailed comparison blog to learn about the benefits and drawbacks of Dropshipping vs Ecommerce, as well as the variables to consider while making your decision.
To compete in the competitive online market, learn how to prioritise customer experience and marketing strategies that are cost-effective in driving business. After carefully evaluating Dropshipping vs Ecommerce, you can make an informed decision and begin your route to online business success with the correct knowledge and resources.
Table Of Contents
Introduction
The internet has become increasingly accessible during the last decade. Online purchasing has gained in popularity as online payment channels have gotten more secure and shipping services improved. As a result of the increased demand for online shopping, an increasing number of companies have begun selling online. Online purchasing and selling are referred to as "eCommerce."
When starting an online business in the ever-expanding world of e-commerce, there are numerous models to select from. Dropshipping vs ecommerce are two common choices to compare between. Both models offer advantages and disadvantages, and selecting the proper one can have a huge impact on your company's performance.
In this post, we'll look more closely at dropshipping and ecommerce, comparing their benefits and drawbacks and assisting you in making an informed decision on which model is ideal for you to choose in 2023. So, whether you're a budding entrepreneur or an established business owner trying to expand online, keep reading to find out which choice is best for you.
What is Ecommerce?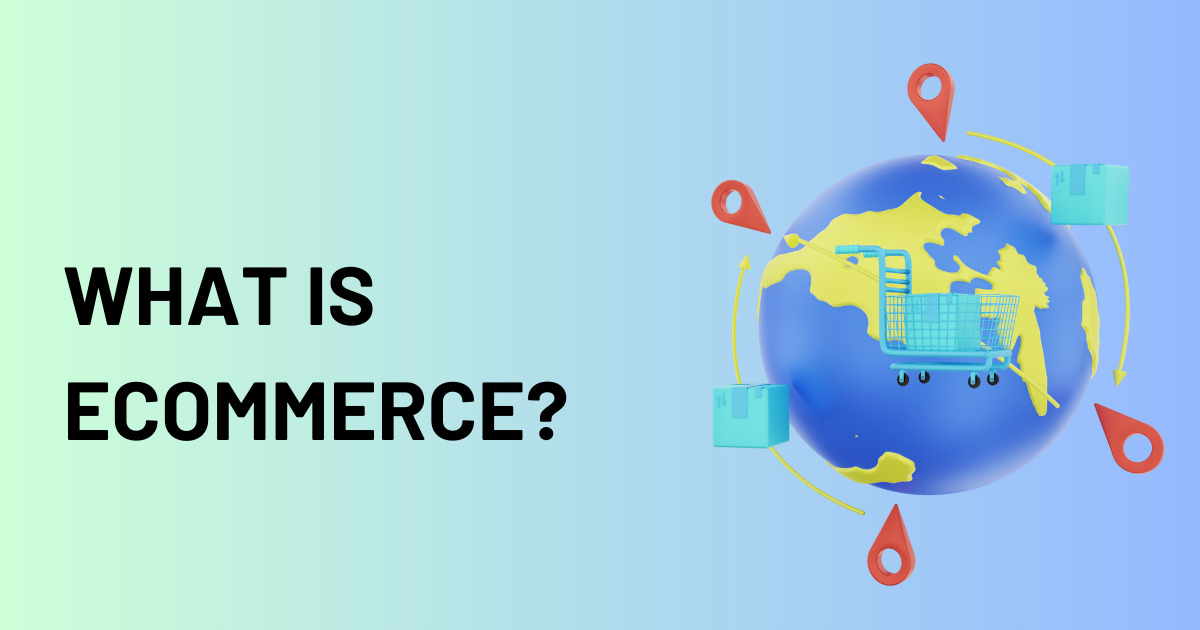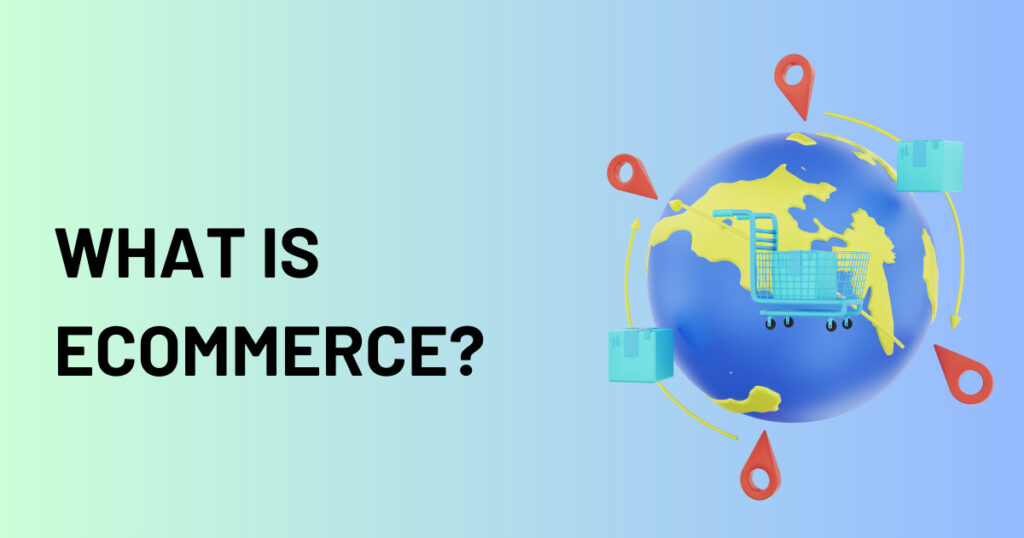 As per Wikipedia, E-commerce is the electronic purchasing and selling of things via online services via the Internet. In other terms, it is the practice of transacting business online. Ecommerce allows businesses to reach a global audience and operate 24 hours a day, seven days a week, without the constraints of physical store locations or business hours.
Setting up an online store or platform to promote and sell products, receiving online payments, and sending orders to customers are all part of the process. Ecommerce has grown in popularity in recent years, with an increasing number of firms transitioning to online operations due to the convenience and possibility for development.
How Does Ecommerce Fulfillment Work?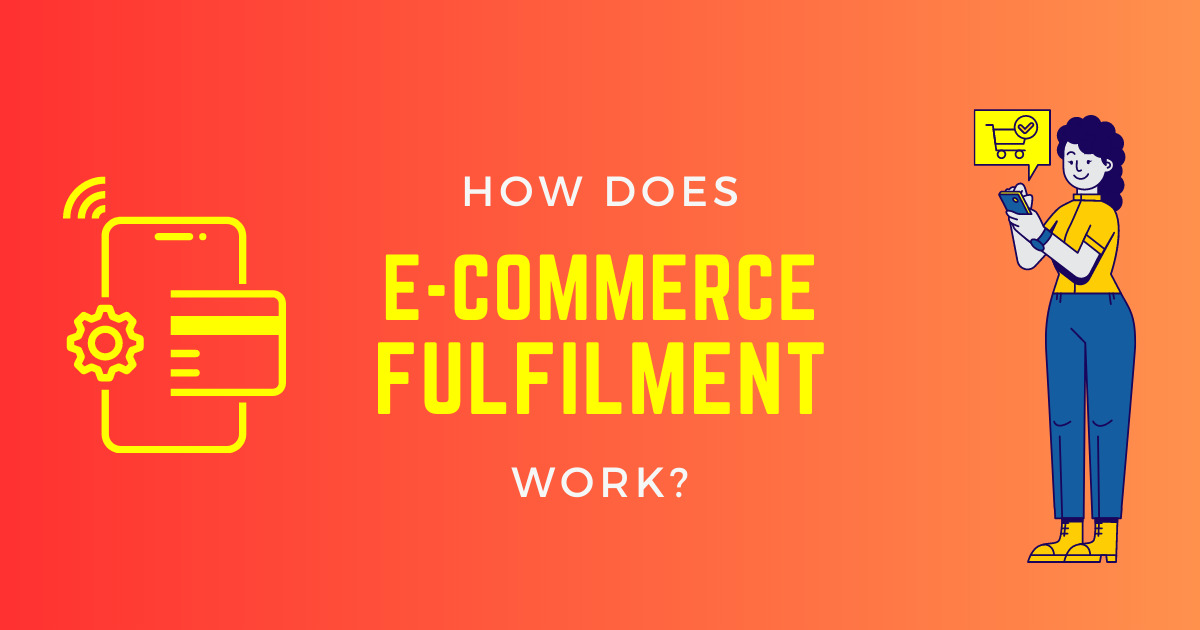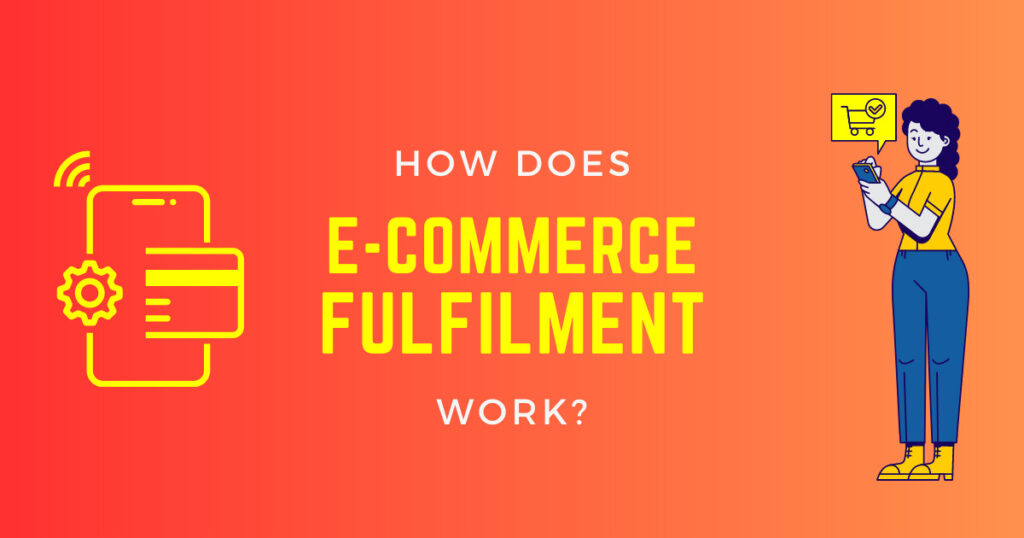 Before we talk about Dropshipping vs Ecommerce, we should know about Ecommerce Fulfillment. Ecommerce fulfilment is the process of accepting consumer orders from your website and shipping the appropriate products to your customers within the timeframe agreed upon. The following is how ecommerce fulfilment works:
1. Receiving orders
When a customer puts an order online, the ecommerce platform sends the order details to the vendor, including the goods, shipping address, and payment information.
2. Order processing
The seller then prepares the order for dispatch, which includes selecting products from inventory, securely packing them, and generating shipping labels.
3. Shipping orders
After packing and labelling the order, the seller ships it to the buyer using a shipping company such as UPS, FedEx, or USPS.
4. Order tracking
Both the seller and the client can track the progress of the shipment online, from the time it leaves the seller's facility to the time it is delivered to the customer.
5. Delivery
Orders are delivered to the customer's address, where they can leave comments or request refunds or exchanges if necessary.
When To Choose Ecommerce Fulfilment Model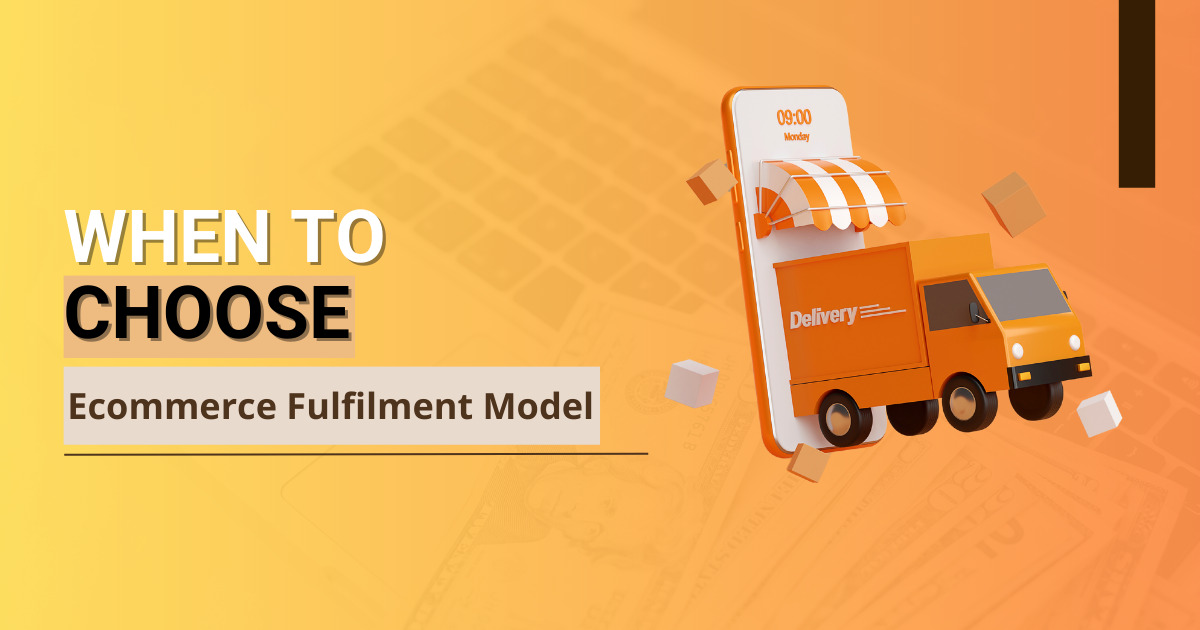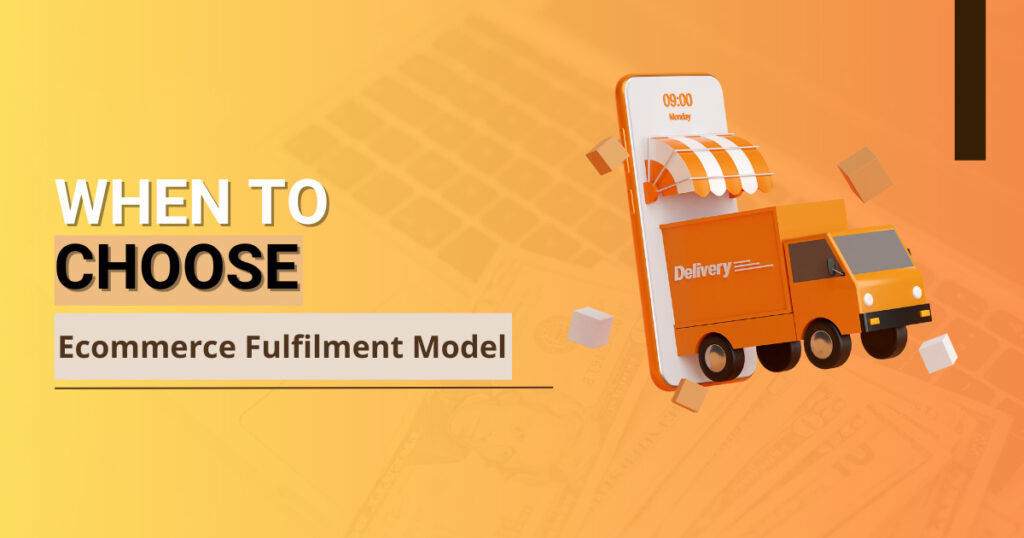 Choosing an ecommerce fulfilment model is determined by your company's demands and ambitions. Here are some examples of when an ecommerce fulfilment model may be the best option:
1. Scaling up
If your company is rapidly expanding, it may be difficult to handle inventory, shipping, and fulfilment in-house. Outsourcing ecommerce fulfilment to a third party can help you scale your business without the added stress and resources required to handle fulfilment yourself.
2. Limited Resources
f your company is tiny and lacks the capacity to manage inventory, shipping, and fulfilment, outsourcing these activities to an ecommerce fulfilment provider can help you optimise these procedures and save time and money.
3. Multiple sales channels
If your company sells through multiple sales channels, such as your own website, Amazon, and eBay, an ecommerce fulfilment provider can assist you in more efficiently managing inventory and fulfilment across these channels.
4. Seasonal fluctuations
If your company encounters seasonal demand fluctuations, outsourcing to an ecommerce fulfilment provider will help you manage these swings more effectively and avoid overstocking or understocking.
5. Shorter shipment
If you want to provide your customers with shorter shipping times, outsourcing to an ecommerce fulfilment service can help you store goods closer to your customers and leverage their shipping infrastructure to shorten delivery times.
You can check out these 23 Best E-commerce Frameworks in 2023 to get more clarity on how to build your Ecommerce website easily.
Benefits of Ecommerce
In the battle of Dropshipping vs Ecommerce, Ecommerce provides numerous advantages to both businesses and consumers. Here are some of the primary advantages of ecommerce:
1. Worldwide reach
Ecommerce enables businesses to reach a worldwide audience without being constrained by physical store locations or business hours. This means that companies can sell to people all around the world at any time of day or night.
2. Reduces Extra Expenses
Ecommerce eliminates the need for actual business locations, lowering overhead costs such as rent, utilities, and upkeep. This means that enterprises can charge competitive prices while still making a profit.
3. Customer convenience
Ecommerce enables customers to shop from any location, on any device, and at any time. This makes shopping more convenient and reduces the need for customers to travel to actual store locations.
4. Better data analytics
Ecommerce allows firms to observe customer behaviour, preferences, and purchasing trends through sophisticated data analytics. This information can be utilised to enhance marketing strategy and the consumer experience.
5. Improved marketing opportunities
Ecommerce offers a variety of marketing options for firms, including social media marketing, email marketing, and search engine optimisation. These marketing strategies are frequently less expensive and more targeted than traditional marketing methods.
Drawbacks of Ecommerce
While ecommerce has numerous advantages, there are some disadvantages that organisations and consumers should be aware of. Here are some of the major disadvantages of ecommerce:
1. Personal engagement
Because ecommerce eliminates the personal interaction that customers have in physical shop locations, it might be more difficult to create relationships and trust with customers.
2. Sensory Experience
Ecommerce eliminates the chance for customers to see, touch, and feel things before making a purchase, making it more difficult for them to evaluate products.
3. Concerns about security
Ecommerce transactions are subject to hackers and fraud, putting customers' personal and financial information at risk.
4. Dependence on technology
Ecommerce is strongly reliant on technology, including website design, hosting, and security, which may be costly and time-consuming to manage.
5. Shipping and fulfilment issues
Ecommerce necessitates the management of shipping and fulfilment operations, which can be complex and time-consuming, particularly for small enterprises with limited resources.
6. Rivalry
Because ecommerce has minimal entry barriers, there is frequently intense rivalry and a crowded marketplace, making it challenging for firms to stand out and attract clients.
How to Start an Ecommerce Business?
The first step in starting an ecommerce business is to select a product or speciality and perform market research to guarantee there is a demand for your offering. Next, create a business plan outlining your objectives, budget, marketing approach, and income estimates. Once you've decided on a business name, you should register it with the right authorities. Create your ecommerce website with an ecommerce platform such as Blinkstore or WooCommerce, and make sure it is user-friendly, visually appealing, and search engine optimised.
Find dependable suppliers or manufacturers for your items and form alliances with them. Choose secure and convenient payment and shipping options for your consumers. Create an all-encompassing marketing strategy that covers social media, email marketing, search engine optimisation, and other avenues for reaching your target audience. Launch your website, extensively test it, and track its effectiveness, adjusting your marketing and commercial strategy as needed.
What is Dropshipping?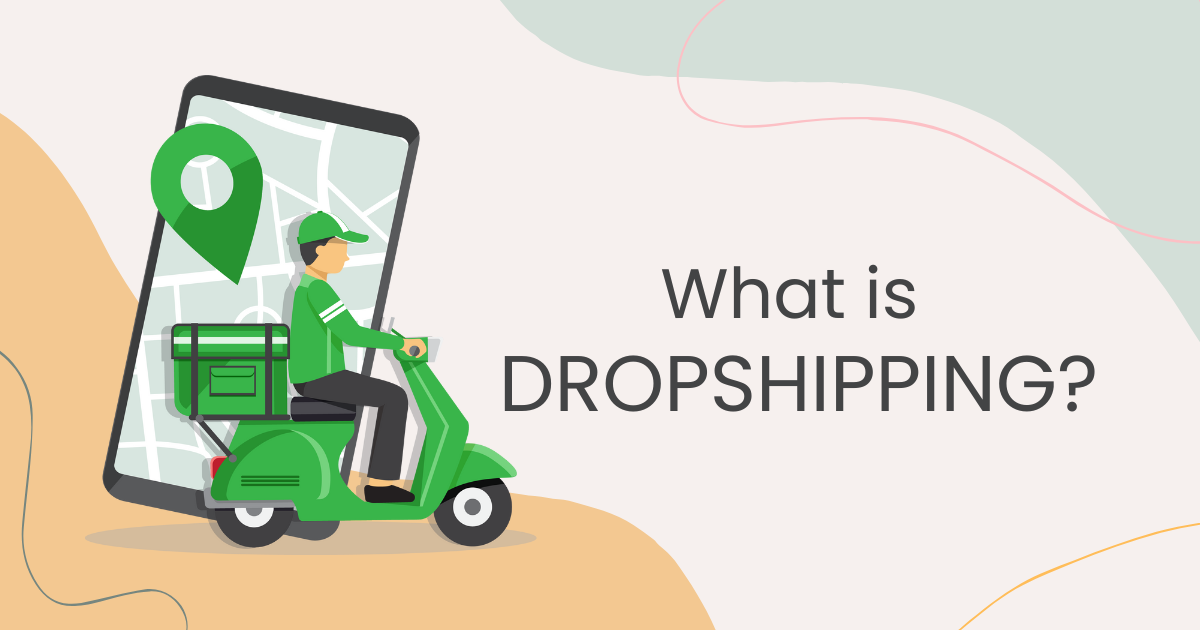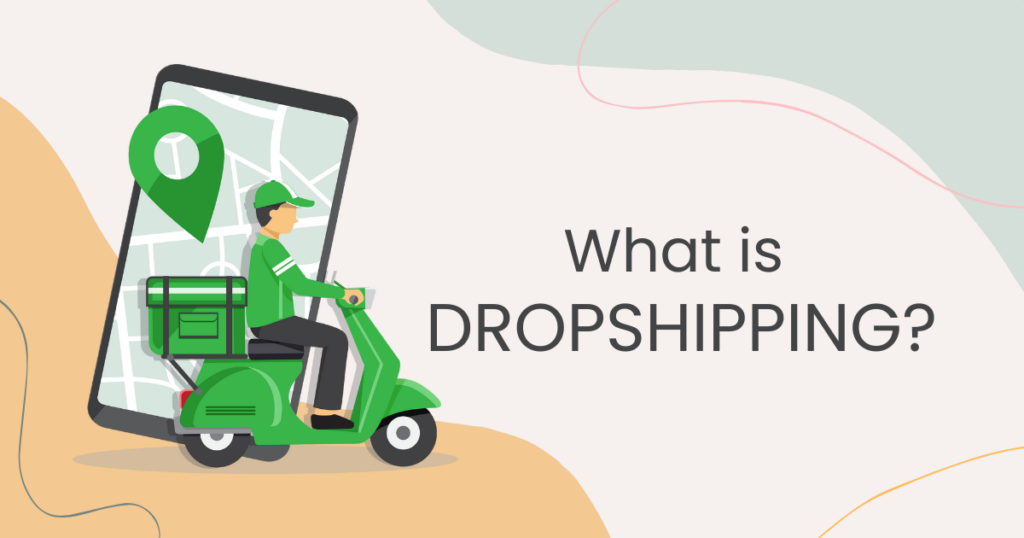 What is Dropshipping? According to the Michigan Department of Attorney General, "drop-shipping is when a person or company sells goods on their website that they do not keep in stock." When an order is received, it is forwarded to another company, which ships the items straight to the buyer.
They may charge more money on top of the price of the items because they are middlemen." In simple words, Dropshipping is a business concept that allows retailers to sell things without having to keep any inventory on hand. Let's take a look at how Dropshipping works.
How Does Dropshipping Work?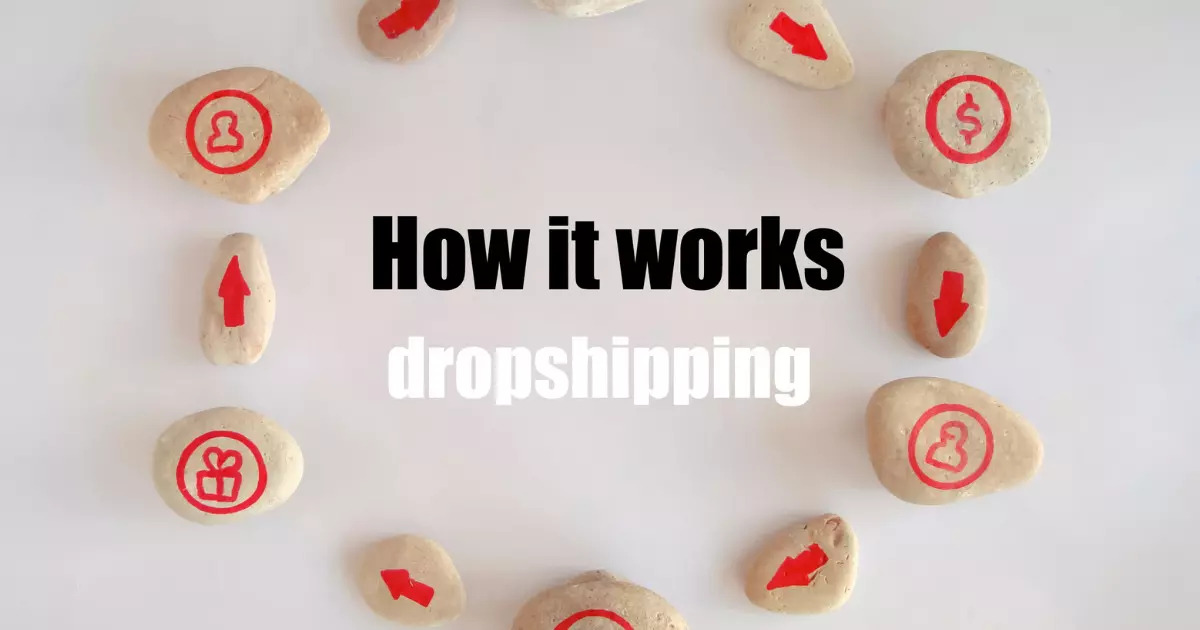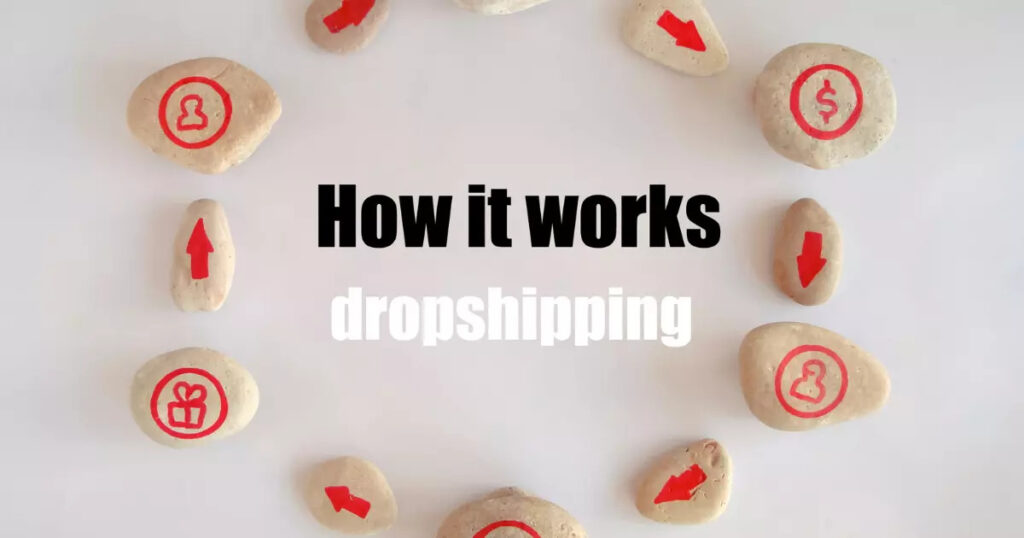 Here is a rough overview of the working mechanism of dropshipping:
1. Establishing an Online store
The retailer establishes an online store to showcase the things that they wish to sell.
2. Selling products
The retailer buys products from a supplier or manufacturer and sells them on their internet site. The retail price is decided by the retailer and is usually greater than the wholesale price paid to the supplier.
3. A customer places an order
A customer visits the retailer's online store and orders a product.
4. The retailer forwards the order to the supplier
The retailer passes the order details, including the customer's shipping address and payment information, to the provider.
5. The supplier ships the product directly to the client
On behalf of the retailer, the supplier ships the product straight to the customer. Typically, the supplier will use the retailer's logo and packaging.
6. Earnings
The difference between the wholesale price paid to the supplier and the retail price charged to the customer generates a profit for the retailer.
Benefits of dropshipping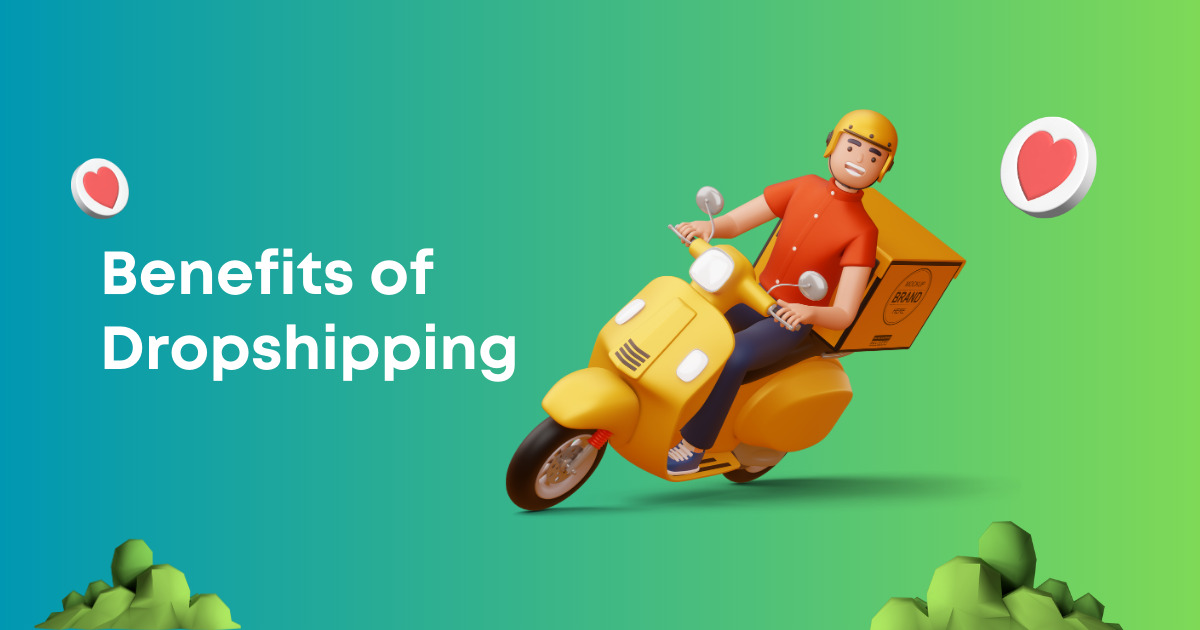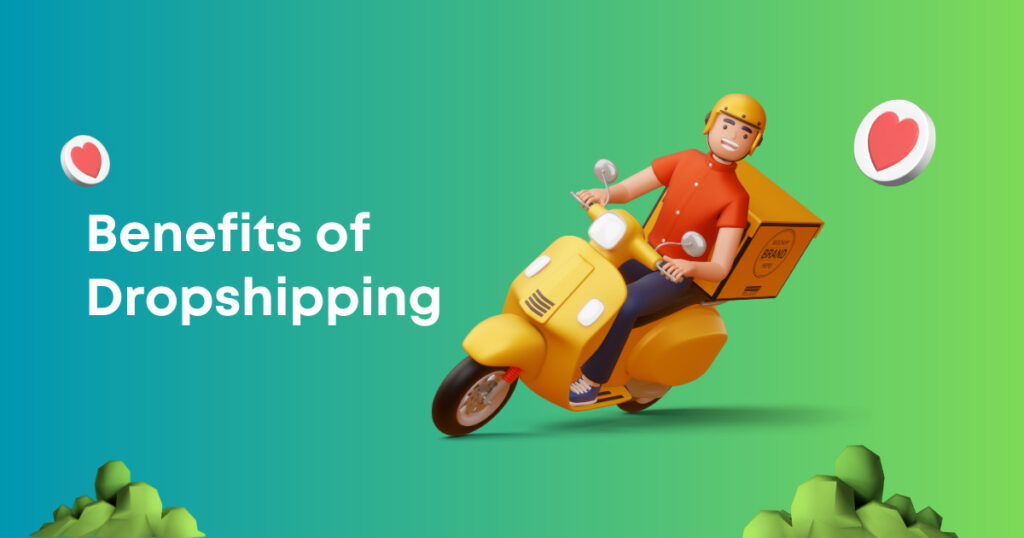 In the head-to-head competition of ecommerce vs dropshipping, let's take a look at the benefits of dropshipping:
1. Omits Traditional Costs
Dropshipping eliminates the need for traditional inventory management costs such as warehouse, storage, and other administrative fees. This means you'll save money on rent, utilities, and other costs.
2. Budget-friendly
Dropshipping demands a smaller initial expenditure than other business models because inventory is not purchased upfront. This means you can establish a business on a little budget.
3. Reduced risk
Because you are not forced to purchase inventory ahead of time, you are not at risk of being stuck with unsold inventory. This means you can reduce your financial risk and work with less uncertainty.
4. Multiple Options
Dropshipping allows you to sell on several platforms and marketplaces, including eBay, Amazon, and your own website. This suggests that you will be able to reach a broader audience and increase sales.
5. Mobility
Dropshipping allows you to operate your business from anywhere in the world as long as you have an internet connection. This means you can work from home or anywhere else and have access to global markets.
6. Scalability
Dropshipping allows you to scale your business quickly and effectively without worrying about inventory management or warehouse expansion. This means you can grow your business without incurring hefty fees.
7. Big Inventory
Because you don't have to buy and keep inventory, you can offer a wide choice of products without the risk of getting stuck with unsold inventory. This allows you to reach a larger audience and offer a more diverse selection of things.
Cons of dropshipping
In comparison to Dropshipping vs Ecommerce, here are some drawbacks of dropshipping that need to be highlighted:
1. Lower profit margins
Because you're purchasing from a third party, you may be required to pay a greater price per item, which might eat into your profit margins. This can make it tough to compete with other shops that do not use the dropshipping strategy.
2. Less control over product quality
Because your orders are fulfilled by a third party, you have less control over product quality. This could lead to client complaints and negative reviews, both of which can harm your company's reputation.
3. Increased competition
Because dropshipping is a popular business model, competition is fierce in many areas. This can make it difficult to stand out from the crowd and attract customers.
4. Difficulties with customer service
Because you are not directly involved in the fulfilment and shipping procedures, you may experience more customer service challenges than a traditional retail business. More consumer complaints and refund requests may ensue, which can be time-consuming and costly.
5. Fulfilment timeline
Dropshipping may result in higher shipping costs, especially if you buy products from multiple suppliers. This could reduce your profit margins and make it impossible to offer competitive prices.
6. Inventory management
Dropshipping relies on suppliers maintaining adequate inventory levels; if they run out of stock, you may be forced to deal with backorders or cancellations. This could lead to a bad client experience and damage to your reputation.
When To Choose Dropshipping Model
In between dropshipping vs ecommerce, you should know when to choose a dropshipping model. Here are some main reasons to choose dropshipping model over ecommerce:
1. Beginner
Among dropshipping vs ecommerce, if you are a beginner or a student who is wishing to start a business journey, dropshipping can be one of the best business ideas to start. Dropshipping can be started without investing any lumpsum money and can generate a good amount of profits to keep the business running.
2. Marketing and Sales
Often, a decent amount of the total budget is spent on marketing and promotions. People who are running on a tight budget face difficulties with their marketing campaigns and hence dropshipping can be a great alternative for them.
3. Experimentation
Dropshipping allows you to explore new markets and products with minimal expenditure, providing you with the freedom to experiment with different methods and product lines.
4. Remote Access
Dropshipping allows you to operate your business from anywhere in the globe as long as you have an internet connection. This helps businesses to have a global reach and a wider audience to treat.
How to start a dropshipping business
To begin a dropshipping business, you must first choose a niche and identify products to sell, then locate reputable suppliers who offer dropshipping services, create an online store, select an ecommerce platform that supports dropshipping integrations, optimise your store for search engines, develop a marketing plan, manage your orders and customer service, and ensure your suppliers fulfil orders promptly and provide excellent customer service.
If carefully planned and implemented, starting a dropshipping business can be an inexpensive and low-risk option to start an internet business. To know more about dropshipping. you can read our blog on how dropshipping actually works.
Build an ecommerce/dropshipping website
Now that you are aware of dropshipping vs ecommerce, it is important to choose the right platform for your business. Though there are many options available on the internet, not all of them provide best-class service and high-quality products.
Also, privacy is a big concern in today's modern world. For ecommerce, you can read 23 Best E-commerce Frameworks in 2023 (Detailed Comparison) and choose what fits your requirement. For dropshipping, we have a list of the 20 Best Dropshipping Suppliers in India to choose from. You can also use some website-building tools to create your own website.
Similarities Between Ecommerce and Dropshipping
Though dropshipping vs ecommerce runs on a different model, they both share some similarities :
Both models rely on having a strong online presence
Whether it's an ecommerce store or a dropshipping platform, both require a strong online presence to attract customers and drive sales.
Product research is necessary for both models
Successful ecommerce and dropshipping businesses require meticulous product research to find high-demand products and trends.
Marketing and advertising are required for both models
In order to attract and maintain customers, both ecommerce and dropshipping firms require strong marketing and advertising tactics.
Order fulfilment is included in both models
Whether through a third-party supplier or in-house inventory, ecommerce and dropshipping firms must handle order fulfilment to ensure customer satisfaction.
Both models can be operated from anywhere
Ecommerce and dropshipping enterprises may be operated from anywhere with an internet connection, making them flexible and accessible.
What's the difference between ecommerce and dropshipping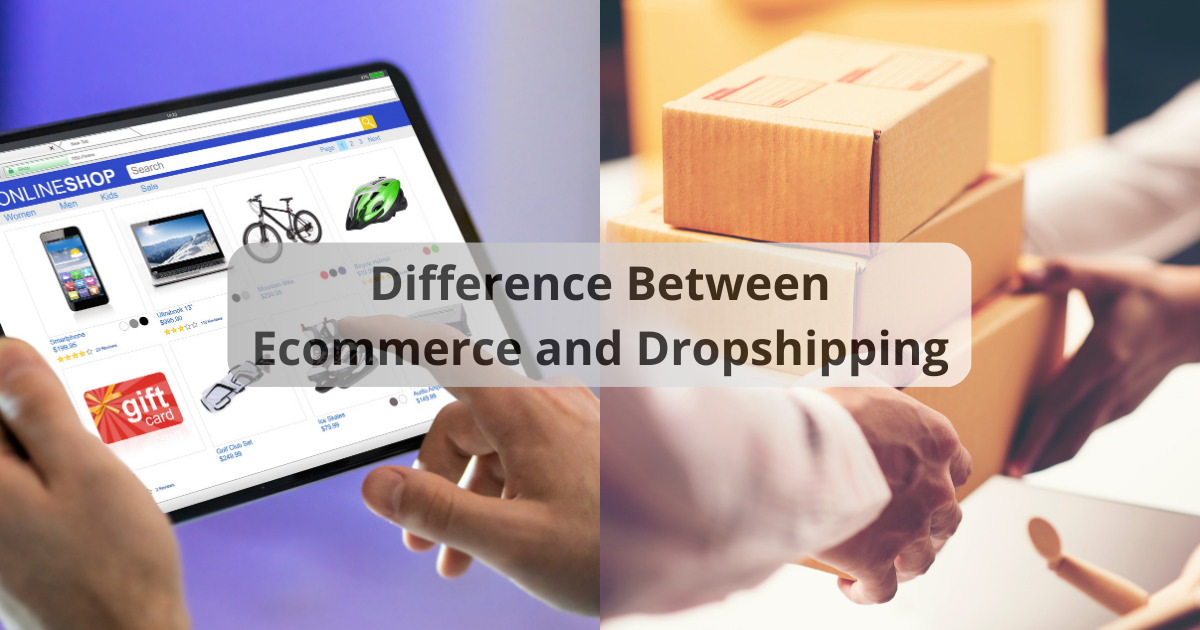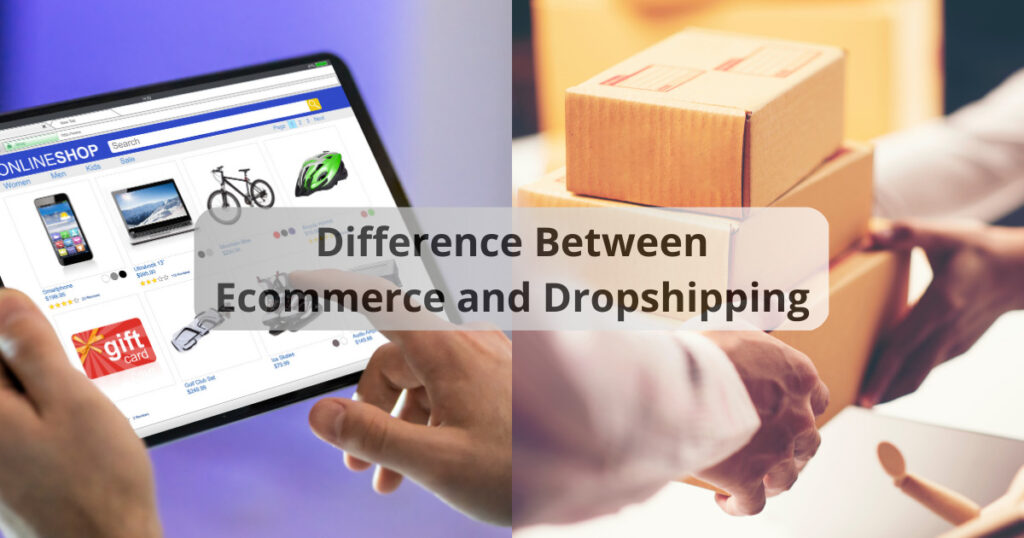 How inventories and order fulfilment are handled is the main difference between e-commerce and dropshipping.
Ecommerce often entails purchasing and storing inventory in-house, which means the business owner is in charge of maintaining and storing their merchandise. When a customer places an order, the business owner or their team must fulfil it and dispatch it to the customer.
Dropshipping, on the other hand, entails working with a supplier to store and distribute things straight to the buyer. The supplier handles the full order fulfilment process, so the business owner does not have to handle or hold inventory. The business owner merely works as a middleman between the supplier and the buyer, marketing and selling things through their website.
Another distinction is the initial investment. When it comes to ecommerce, there can be large upfront expenditures for goods, warehouse space, and other resources. Dropshipping often has cheaper upfront expenses because the business owner does not need to invest in inventory or warehouse space.
FAQs
What is the difference between dropshipping and ecommerce?
In ecommerce vs dropshipping, Dropshipping entails collaborating with a supplier who stores and sends the products, whereas ecommerce entails purchasing and storing inventory in-house. The primary distinction is between inventory management and order fulfilment.
Is ecommerce and dropshipping the same thing?
No, ecommerce and dropshipping are not synonymous. Ecommerce is a wide phrase that refers to any sort of online business, but dropshipping is a specific type of ecommerce model in which the business owner collaborates with a supplier to manage inventory and fulfilment.
What is dropshipping and ecommerce?
Dropshipping is a business model in which the owner joins with a supplier to handle inventory and fulfilment, whereas ecommerce is a broad phrase that applies to any form of online business.
What is ecommerce dropshipping?
Ecommerce dropshipping is a business model in which the owner partners with a supplier to handle inventory and fulfilment rather than buying and holding inventory in-house.
What is the difference between ecommerce and dropshipping?
Inventory management and fulfilment are the primary differences between ecommerce and dropshipping.
Is it better to dropship or ship yourself?
The decision between dropshipping and shipping yourself is influenced by factors such as resources, ambitions, and preferences, with dropshipping needing less investment but providing more control and shipping yourself requiring more investment but providing better control.
Conclusion
To summarise dropshipping vs ecommerce , both dropshipping and ecommerce have pros and cons, and there is no one-size-fits-all solution for beginning an online business. It ultimately depends on the aims, resources, and tastes of the business owner.
Dropshipping can be an appealing alternative for people wishing to establish an online business with low upfront expenses and minimal inventory management, but it may result in increased product costs and less control over the fulfilment process. Although ecommerce requires a larger initial investment, it provides better control over the product, fulfilment process, and customer experience.
Building a successful internet business, regardless of the model chosen, takes careful planning, research, and execution. Both Dropshipping vs ecommerce can be successful with the appropriate approach and mindset. Good Luck!