In this article, we look at the dropshipping market's future and make eight bold predictions for its growth. We will look at the variables shaping the industry in the following years, from developing technologies to evolving customer preferences.
This is a must-read if you're interested in the dropshipping market or want to establish a successful business. Find out what's coming up and how you may position yourself for success in this quickly changing sector.
Table of Contents
Introduction
The dropshipping market has experienced explosive growth in recent years, driven by the rise of e-commerce and changing consumer behaviour. With low barriers to entry and the ability to sell products without holding inventory, dropshipping has become an increasingly popular choice for entrepreneurs looking to start an online business.
However, as the industry matures, new challenges and opportunities are emerging. In this article, we'll explore the future of the dropshipping market and provide eight bold predictions for its growth. From emerging technologies to shifting consumer preferences, we'll examine the factors that will shape the industry in the coming years.
Whether you're an established dropshipper or considering entering this market, this article will provide valuable insights into the direction of the industry and how you can stay ahead of the competition.
Statistics Related to Dropshipping Market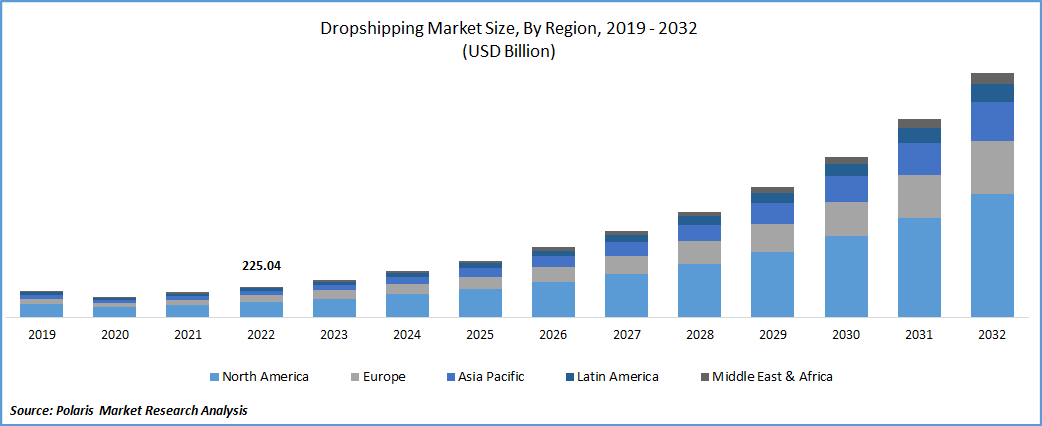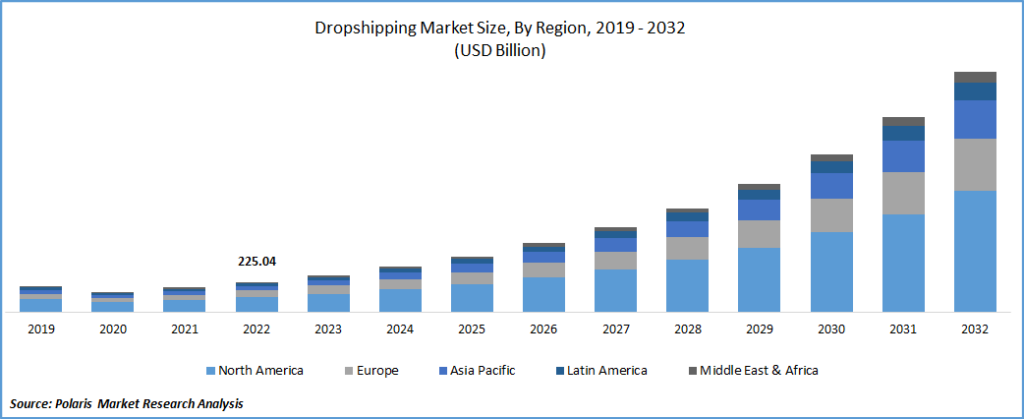 According to Polaris dropshipping market research and analysis, the global dropshipping market was worth USD 225.04 billion in 2022 and is expected to increase at a 23.16% CAGR during the forecast period. The global dropshipping industry is expected to reach $243.42 billion in 2023, according to the most recent data. The significant rise in global cross-border e-commerce trade, driven by quickly expanding smartphone penetration, is expected to enhance the market throughout the forecast period.
Experts forecast that the dropshipping business would be valued at $476.1 billion by 2026. To put this in context, it is more than 3.5 times its value in 2020, representing an astonishing $347.5 billion in growth in just six years.
The rise of the e-commerce business and the simplicity of opening online stores are the main reasons for the recent growth. If this trend continues, it will only be a matter of time before the dropshipping industry hits $500 billion, which may happen as early as 2027. By looking at the figures one can surely get a clear idea about the dropshipping market size.
Future Predictions for Dropshipping Market
Now that you know the possible potential of Dropshipping Market, let's talk about the future predictions for the dropshipping market:
The Rise of Hyper-Personalization
The practice of adapting products, services, and experiences to the unique preferences and behaviours of customers in order to provide a more personalised and engaging experience is known as hyper-personalization. As customers demand more personalised products and experiences, hyper-personalization is becoming increasingly important in the dropshipping market.
Dropshippers can use hyper-personalization to set themselves apart from the competition and generate consumer loyalty. Dropshippers may strengthen their relationships with clients and enhance the possibility of repeat purchases by offering personalised product recommendations and experiences.
Implementing hyper-personalization in dropshipping, on the other hand, necessitates careful consideration of privacy problems and data protection requirements.
How Artificial Intelligence and Machine Learning Will Transform the Dropshipping Market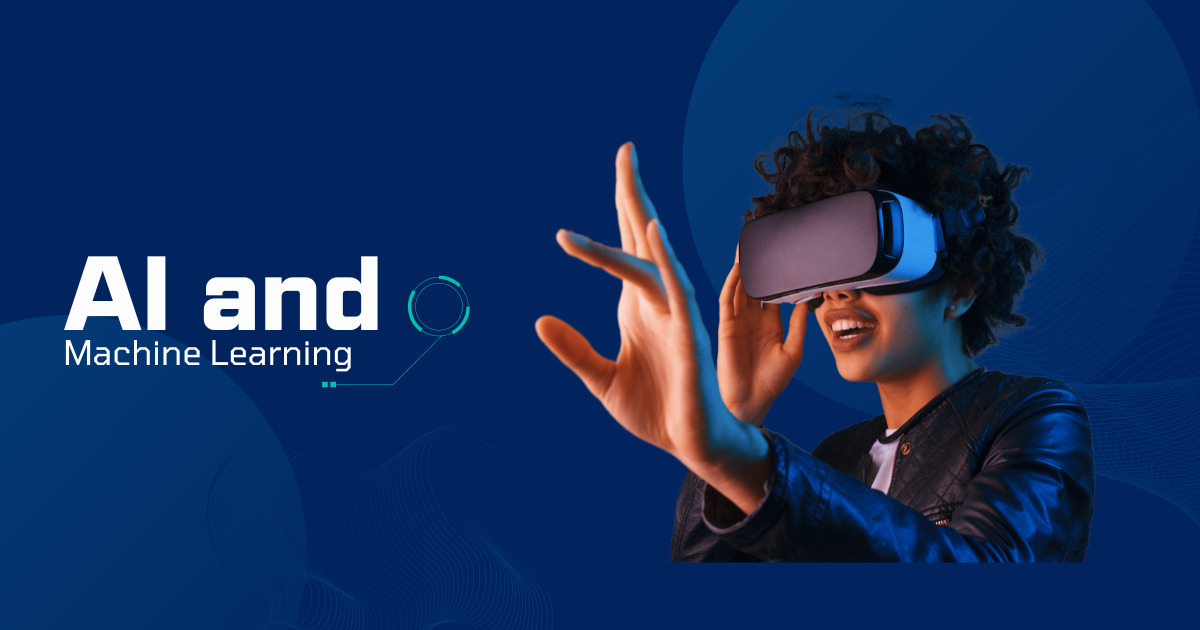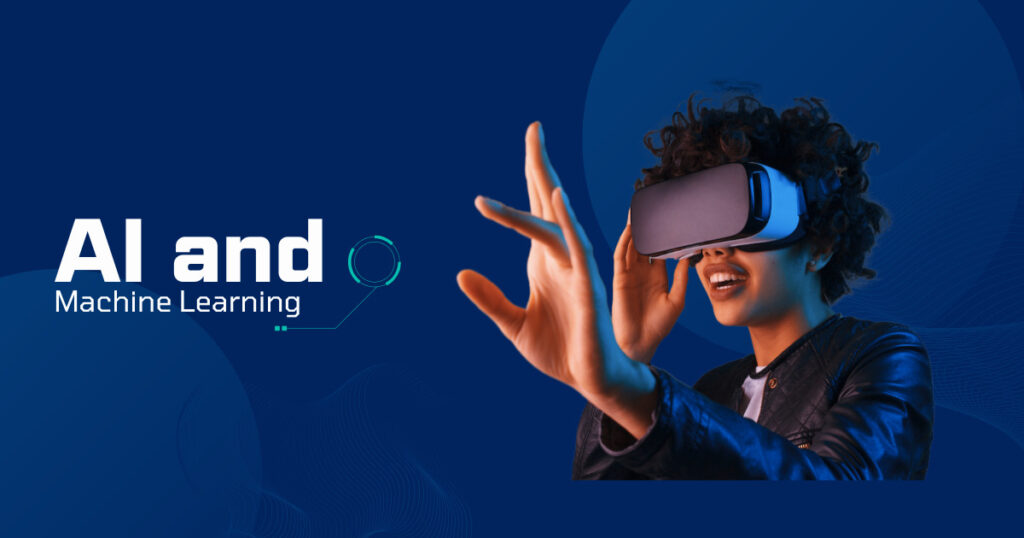 In a variety of ways, artificial intelligence (AI) and machine learning (ML) are ready to disrupt the dropshipping industry. Here are some examples of how these ai technologies are already being used and how they will impact the industry in the future:
Custom Product Recommendation
AI and ML algorithms can analyse client data such as purchase history, browser history, and social media activity to provide personalised product suggestions. This can boost client satisfaction and sales.
Inventory Management
Artificial intelligence can be used to forecast product demand and optimise inventory levels, lowering the risk of overstocking or stockouts.
Fraud Detection
Machine learning algorithms can analyse customer behaviour and detect fraudulent behaviour, lowering the risk of chargebacks and other fraud-related losses.
Chatbots and Virtual Assistants
AI-powered chatbots and virtual assistants can provide 24-hour customer service and assist customers in finding the products they need.
Data Analytics
AI and machine learning can be used to analyse massive datasets and forecast patterns in customer behaviour, product demand, and market circumstances. This can assist dropshippers in making more informed pricing, marketing, and inventory management decisions.
Picture Recognition
AI-powered picture recognition technology can be used to automatically identify and categorise products, saving the time and effort necessary for manual product classification.
The Changing Face of ECommerce
Ecommerce has undergone significant changes and continues to evolve rapidly. Some of the key trends shaping the current and future landscape include the increasing importance of mobile commerce and social commerce, the rise of subscription-based ECommerce Dropshipping models, a focus on personalization, a growing emphasis on sustainability, and the use of omnichannel retailing.
However, As a result of these trends, ecommerce frameworks need to ensure that their websites are optimized for mobile devices, that they are active on social media platforms, and that they are offering personalized experiences and sustainable products. They also need to be prepared to adapt their strategies to keep pace with changing consumer expectations and preferences.
Transformation of StoreFronts: From Brick and Mortar to Digital Ones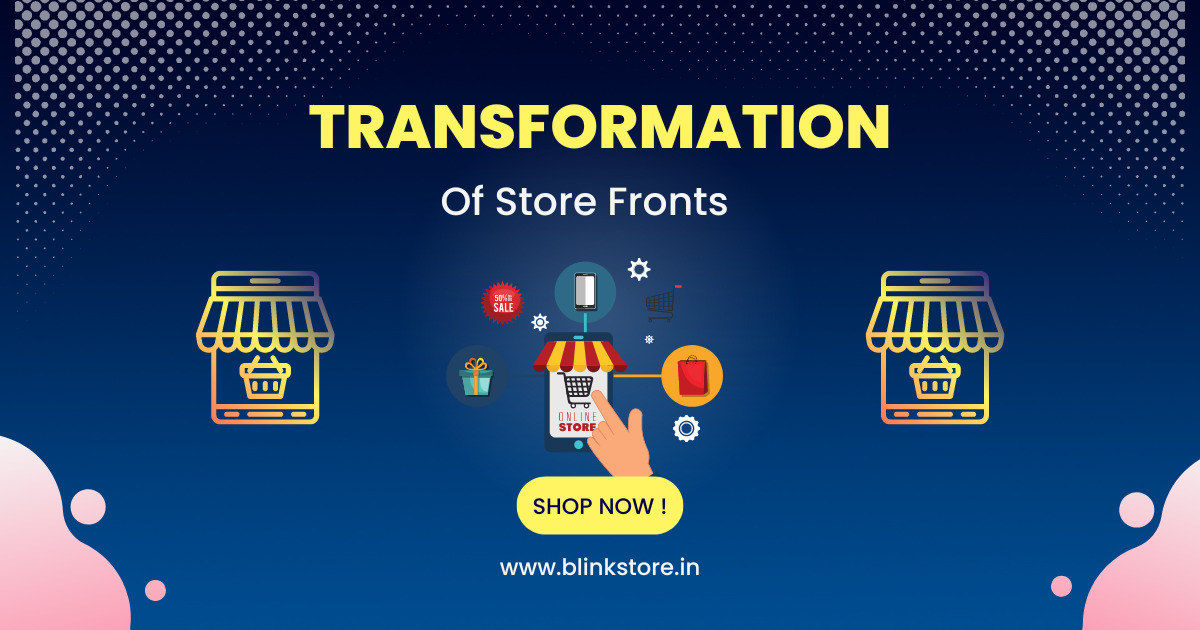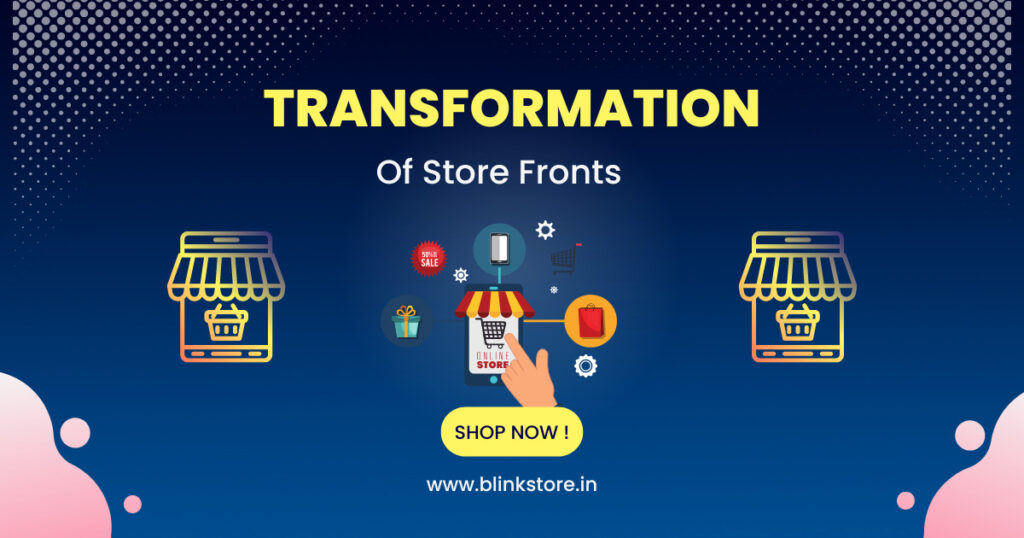 The conversion of traditional brick-and-mortar storefronts to digital storefronts has been a significant development in recent years. Ecommerce is rapidly expanding, and many firms are discovering that by transferring their operations online, they may reach a bigger client base while also reducing administrative costs.
However, the transition from physical to digital storefronts poses some challenges. Businesses should ensure that their websites are user-friendly, secure, and mobile-friendly. They should also discover innovative ways to deliver the personalised experiences that customers have grown to demand from physical businesses.
Despite these obstacles, the advantages of digital storefronts are obvious. They enable businesses to reach a larger audience, run more efficiently, and give a unified buying experience across numerous platforms.
Uprising Power of Social Media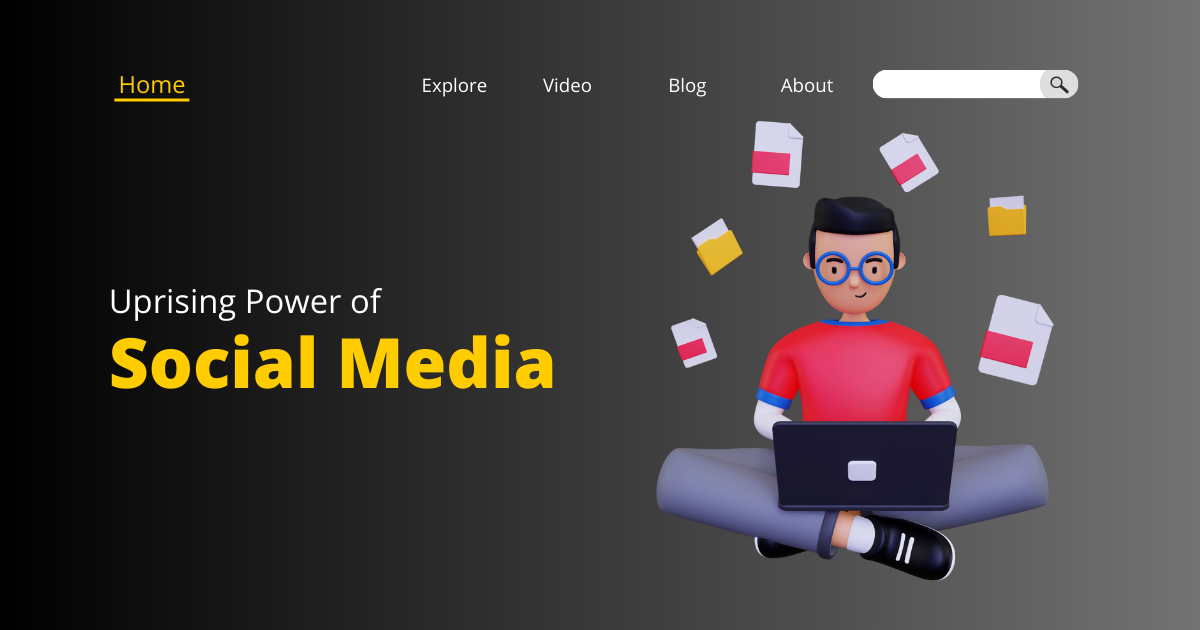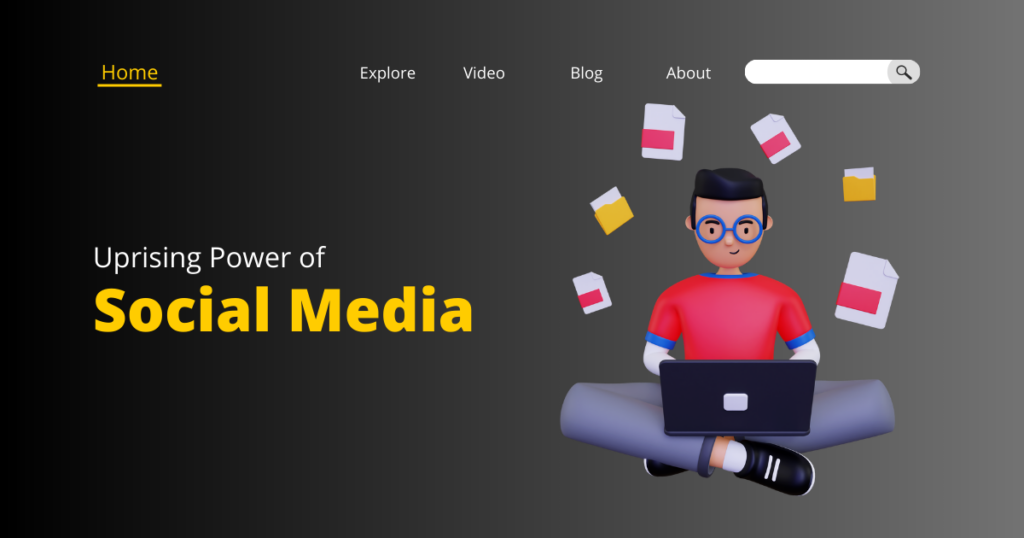 In recent years, the power of social media has grown, and it has become an increasingly crucial tool for businesses trying to interact with customers and establish their brands. Social media sites with millions of active users, such as Facebook, Instagram, and Twitter, are perfect outlets for businesses to reach new audiences and engage with existing ones. Social media also gives businesses valuable information about client behaviour and preferences, which can be utilised to guide marketing and product development initiatives.
Furthermore, social media influencers have become an important part of the marketing landscape, with businesses collaborating with well-known individuals to promote their products and services. Despite some limitations, such as the necessity to keep up with continuously changing algorithms and the potential for bad feedback to spread quickly, social media's impact is clear. As a result, companies that wish to compete in today's digital landscape must include social media in their marketing and engagement plans.
Navigating Supply Chains like a Pro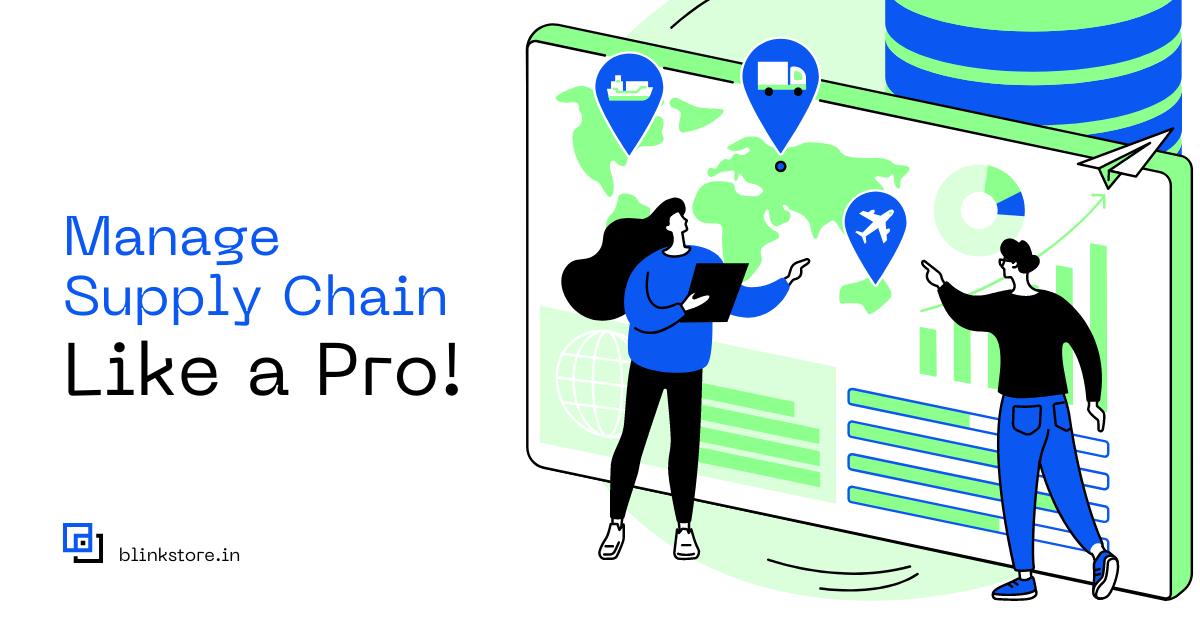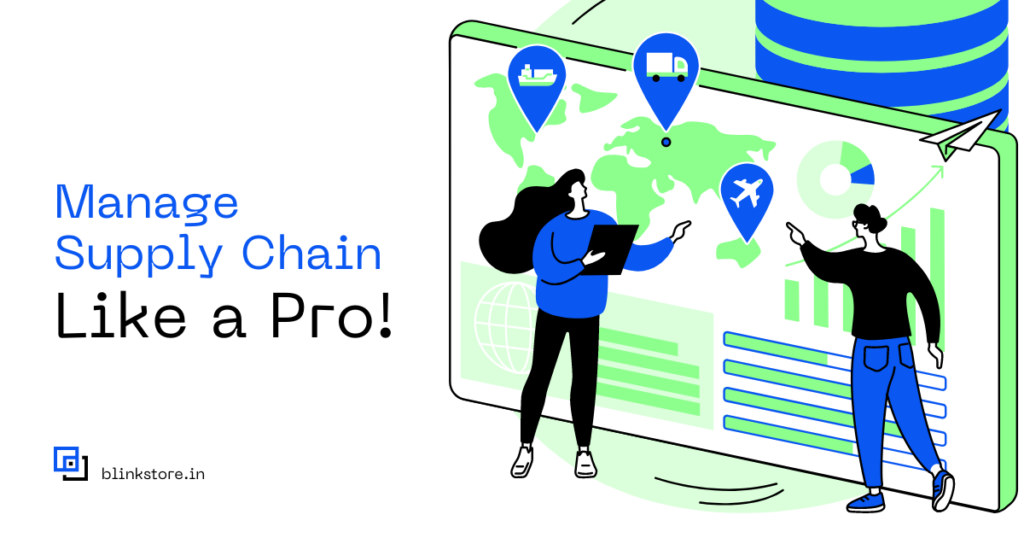 Supply chain interruptions can be expensive and destructive to businesses, but there are numerous actions they can take to properly handle them. Identifying potential risks, making contingency plans, developing good connections with suppliers, using technology to monitor the supply chain, and being ready to adapt to changing circumstances are all part of this. Businesses can better handle disruptions, reduce their impact, and continue operations by taking these actions.
Customer Satisfaction: Why it Will be a top priority in the Future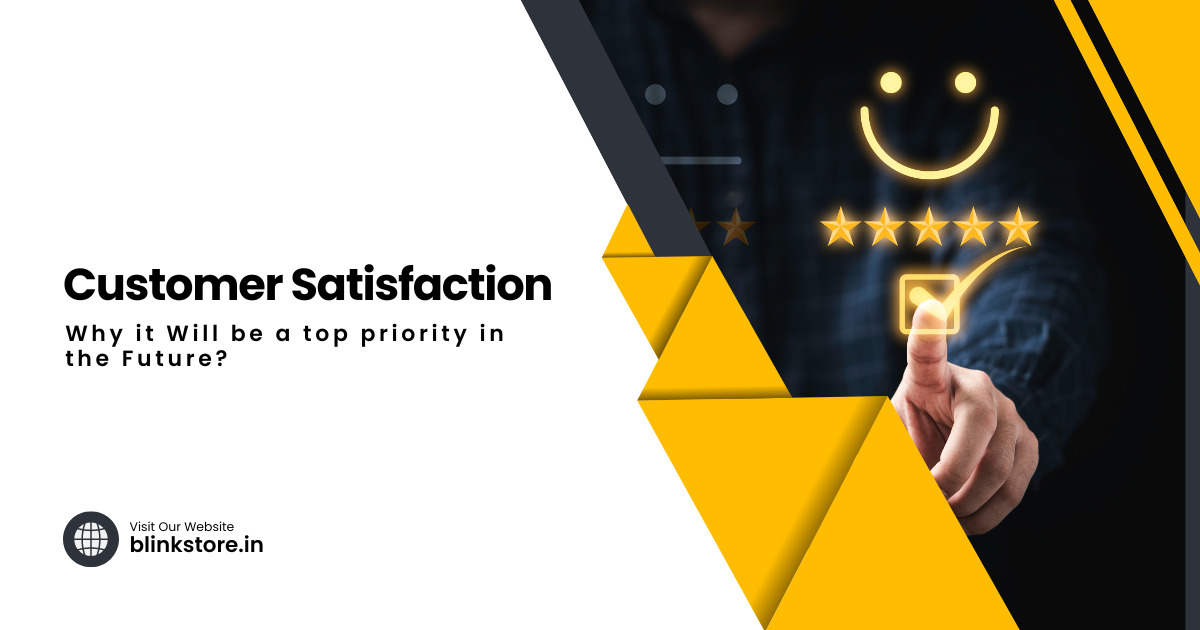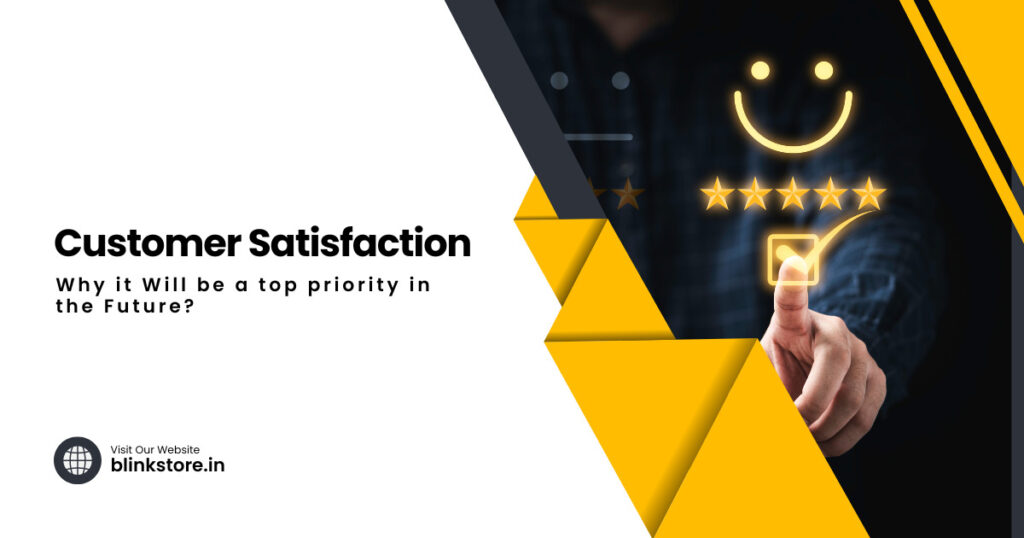 Customer happiness has always been a concern for organisations, but it will become much more crucial in the future. This is due to a variety of causes, including increased competition, shifting consumer expectations, and the increasing relevance of online reviews and social media input.
Customers have more options than ever before, and they are willing to switch to a rival if they are dissatisfied with their current provider. Customers also want personalised experiences, quick responses to their concerns, and easy methods to shop and communicate with brands.
Because online reviews and social media feedback can spread quickly, it is critical for businesses to prioritise customer satisfaction in order to maintain their reputation. As a result, companies that prioritise customer satisfaction are more likely to retain customers, acquire new ones, and grow their business.
Emerging Opportunities in Dropshipping Market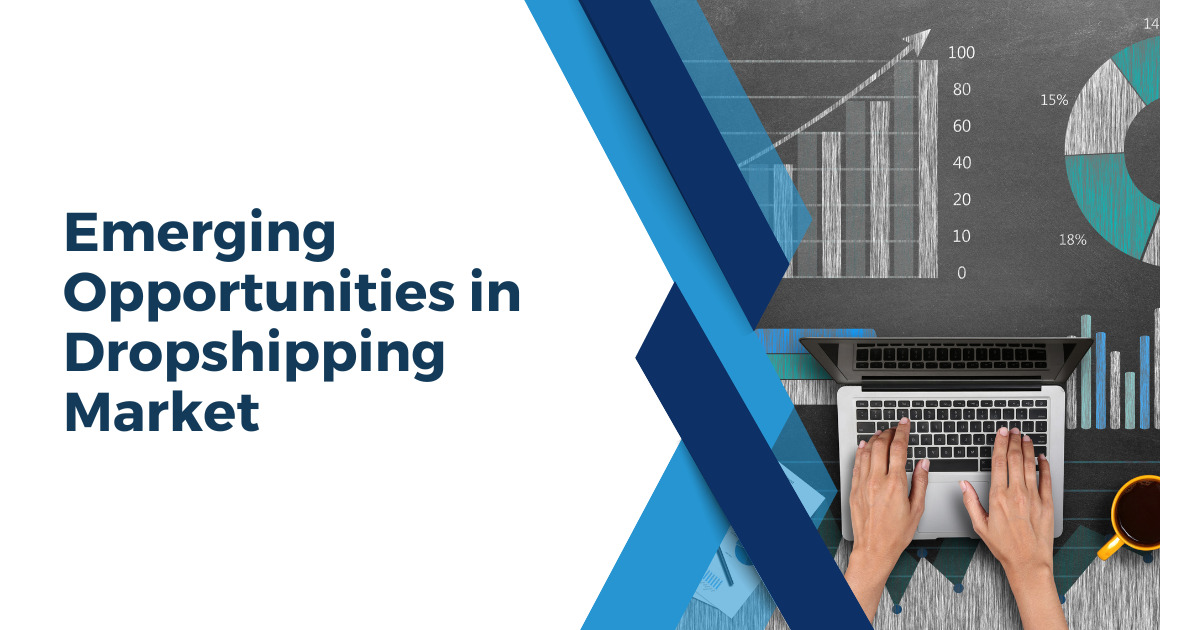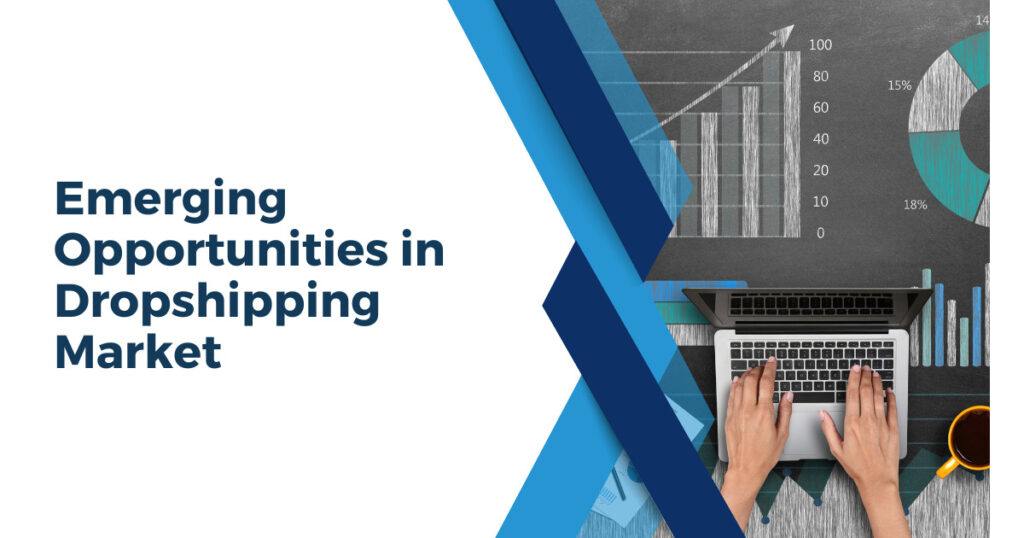 The dropshipping market is continually changing, presenting new chances for enterprises and entrepreneurs. Focusing on niche markets to offer more personalised products and services, employing social media marketing tactics to reach a bigger audience, and expanding into cross-border trade to tap into foreign markets are some of these changes. Businesses may get a competitive advantage and prosper in the ever-changing dropshipping market by staying up to date on these trends and taking advantage of developing opportunities.
Conclusion
To summarise everything, the dropshipping market is a fast-expanding industry with numerous new options for enterprises and entrepreneurs. There are several ways to stay competitive in this fast-paced industry, from focusing on niche markets to harnessing social media marketing strategies and expanding into cross-border trade.
To compete in this market, however, it is also necessary to prioritise customer pleasure, adapt to changing circumstances, and negotiate supply chain interruptions. Businesses that can stay nimble and capitalise on emerging opportunities will be best positioned for long-term success as the dropshipping industry evolves.
Hopefully, now after reading this article, you will be able to make the right decision about this industry. We wish you luck! Happy Dropshipping.
FAQs
Is the dropshipping market saturated at the moment?
While the dropshipping market is becoming more competitive, it is not yet saturated, and businesses that can differentiate themselves through niche markets, branding, and customer service will be able to thrive.
How big is the dropshipping market?
The actual scale of the dropshipping business is difficult to estimate, but it is thought to be worth more than $350 billion Internationally and is expected to increase further in the coming years.
What are some bold predictions for the dropshipping market's future?
Some bold forecasts for the dropshipping market's future include more usage of artificial intelligence and machine learning, an increase in hyper-personalization, and the growing relevance of social media marketing methods.
What impact will artificial intelligence and machine learning have on the dropshipping industry?
In the dropshipping sector, artificial intelligence and machine learning are projected to improve product recommendations, optimise pricing and inventory management, and streamline order fulfilment operations.