Looking for the finest Etsy dropshipping guide in 2023? Our comprehensive guide contains all of the most up-to-date strategies, tips, and insights you'll need to succeed in this highly competitive market. We cover everything you need to know to develop a profitable and sustainable Etsy dropshipping business, from choosing the best products and suppliers to mastering Etsy SEO and automating your processes.
Whether you're a novice or a seasoned seller, this guide offers something for you. Start reading today to grow your Etsy dropshipping business in 2023!
Table Of Contents
What is Dropshipping?
Previously, we have discussed what is drop shipping and how it works. Here is a quick explanation. Dropshipping is a retail fulfilment method that allows a company to sell things without having to have them on hand. When a customer places an order, the company instead purchases the product from a third-party supplier, who then ships it to the customer.
This implies that the company does not have to worry about inventory management or shipping logistics and can instead concentrate on other parts of the business such as marketing, customer service, and product selection.
What is Etsy Dropshipping?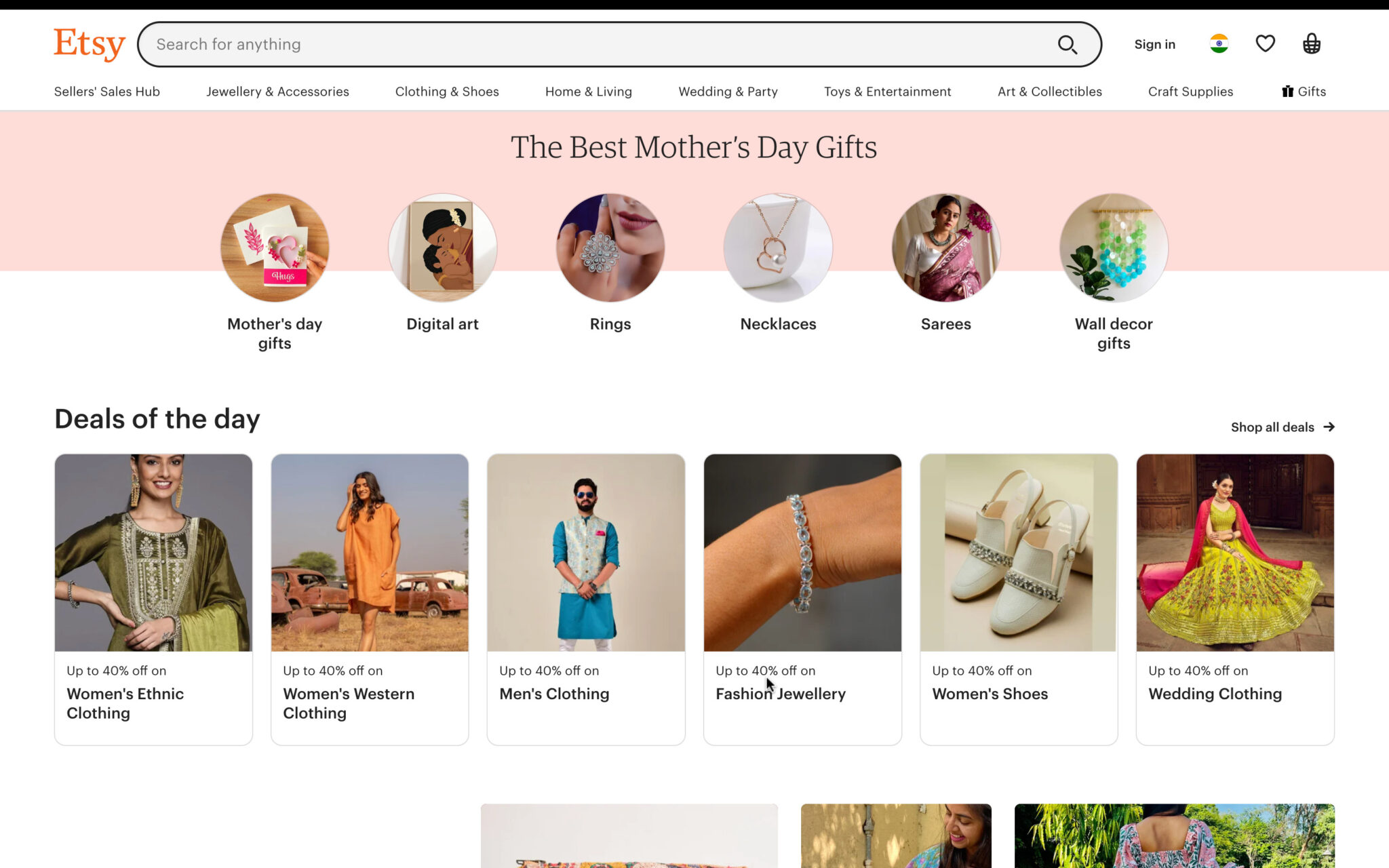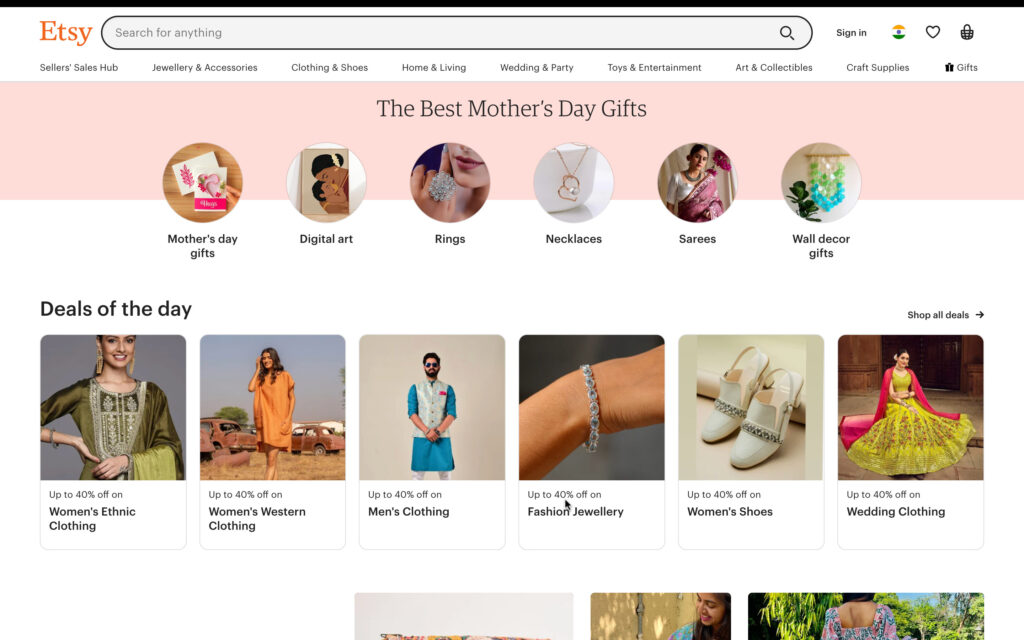 Etsy, like Woocommerce, is an ecommerce platform where merchants can sell craft materials as well as antique or handmade items. Although Etsy began as a platform for small-batch makers and artisans, it has evolved over time and now allows merchants of all types to sell their wares. Etsy has about 5 million active vendors and 90 million active shoppers.
Why Choose Etsy Dropshipping?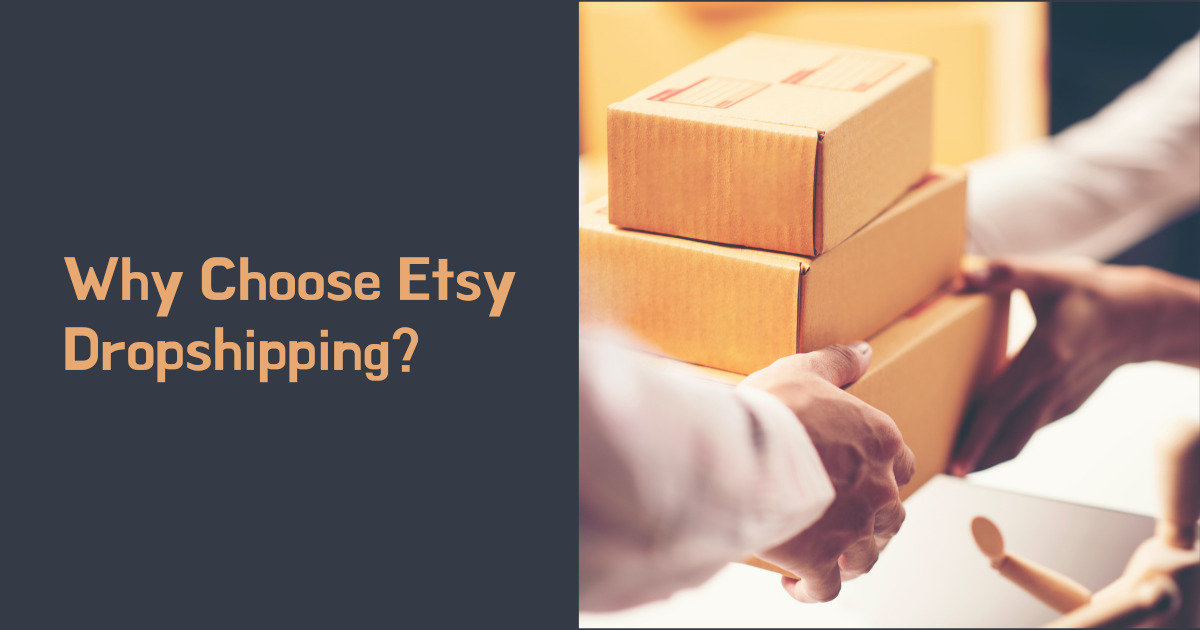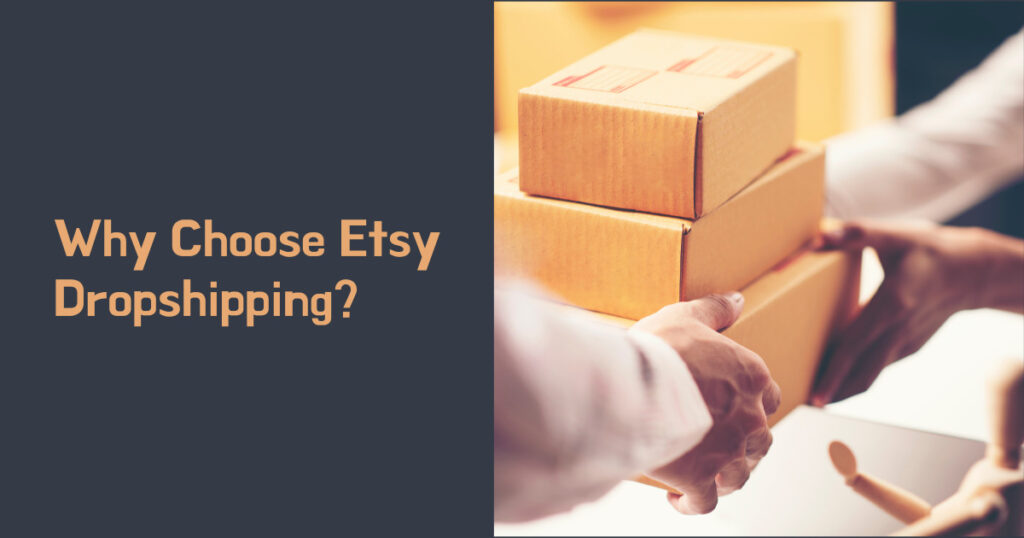 Here are a few key reasons to choose Etsy for Drop shipping purposes:
Low Startup Costs
Sellers can start an Etsy dropshipping business with relatively cheap initial expenses because there is no need to purchase inventory beforehand.
Product Variety
Etsy provides a diverse assortment of unique and handmade products, making it an appealing marketplace for buyers with specific interests.
Built-in Consumer Base
Etsy has a big and devoted customer base that can assist new sellers in gaining visibility and attracting customers.
Access to dependable suppliers
Etsy has strong seller criteria, which can assist ensure that suppliers are dependable and provide high-quality products.
Flexibility
Because Etsy dropshipping is an online business, it allows for flexibility in terms of location and working hours, making it a popular alternative for people looking for a side hustle or a way to work from home.
Rules and Regulations of Etsy Dropshipping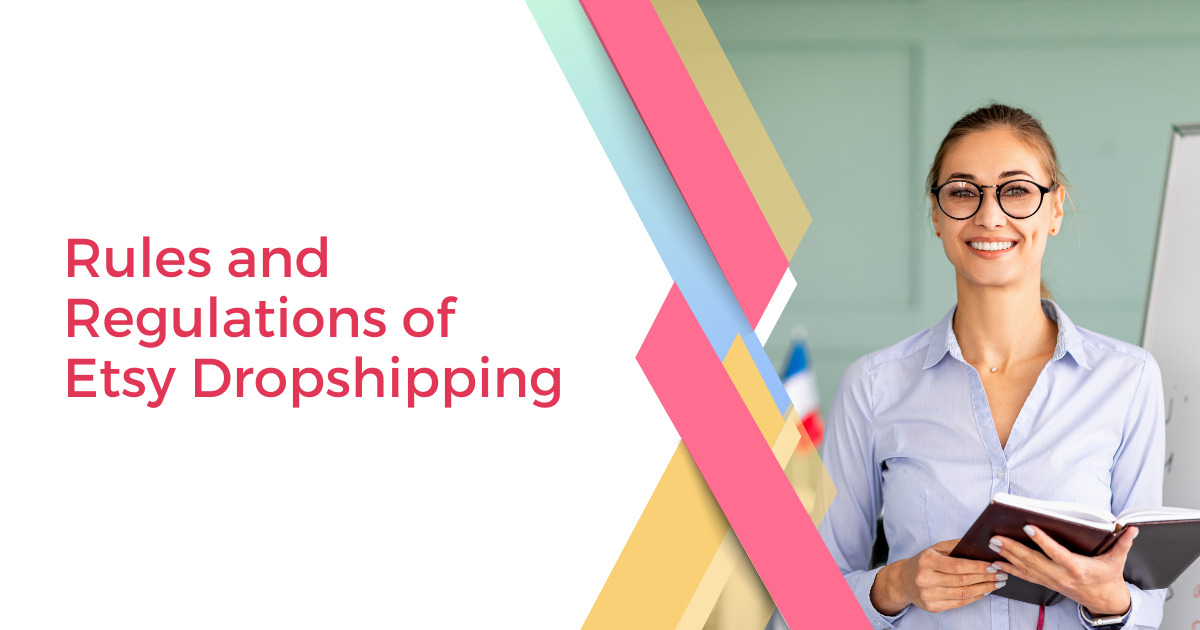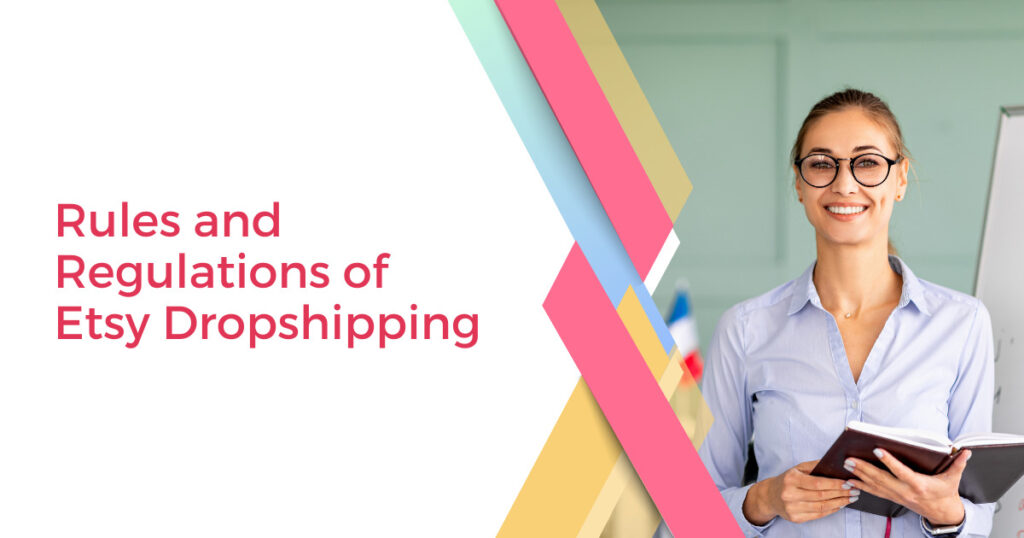 While Etsy does not explicitly mention dropshipping on its website, it does publish some guidelines for similar business models:
Etsy requires that all things for sale be handmade, vintage, or craft supplies.
The seller must make and/or design all products sold in Etsy's Handmade category. It is illegal to resell.
When working with "production partners," sellers are required to disclose the relationship on product listings.
Production partners are not permitted to be Etsy shop members or suppliers from whom the merchant obtains ready-made products for resale.
AliExpress dropshipping is not permitted for Etsy merchants.
Vintage objects must be at least 20 years old.
Craft supplies can be handmade, commercial, or vintage and purchased from a third-party seller.
Every Etsy listing must advertise and sell a physical or digital product directly. There are no Etsy listings for a referral code, a want ad, or a "similar activity."
Repackaging and rebranding commercial items; curating others' handmade goods you did not design or make; selling items made or designed by another seller who is unaffiliated with your shop; selling traditional handicrafts or fair trade items you did not design or make are all prohibited reselling activities.
In short, you can potentially discover workarounds and techniques to dropship on Etsy, but it's not straightforward. Etsy isn't doing anything to make things easier.
Pros and Cons of Dropshipping on Etsy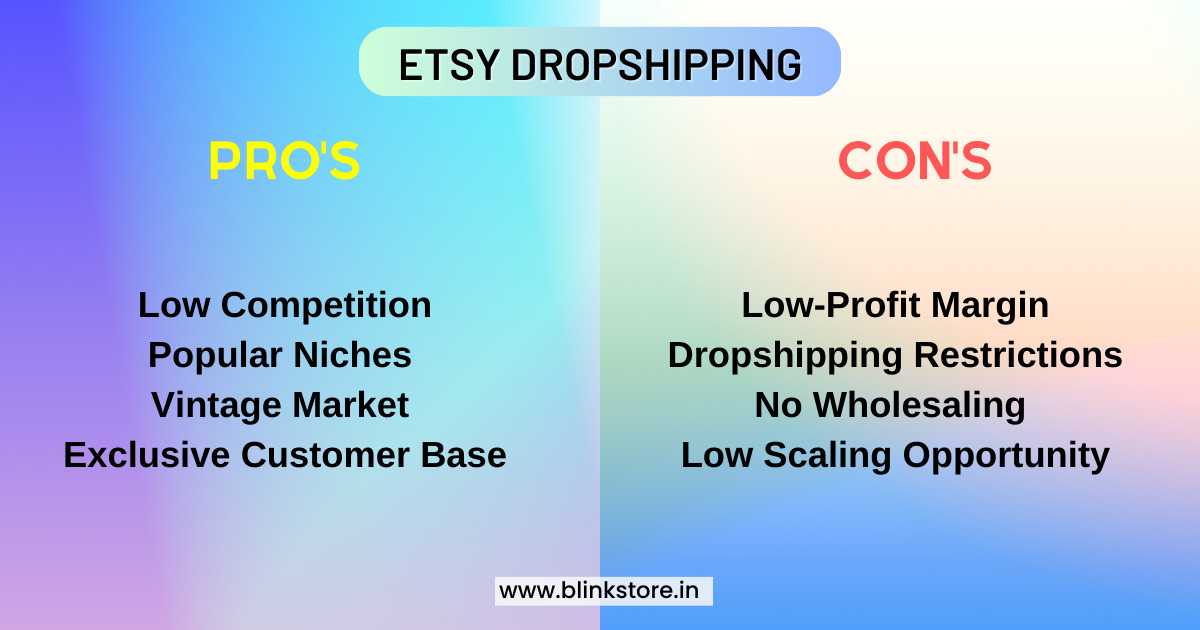 Let's take a look at the Pros of doing dropshipping on Etsy:
Low Competition
Etsy has fewer sellers supplying things than major online marketplaces like Amazon or eBay. This can help dropshippers stand out and attract consumers, particularly if they specialise in a niche sector.
Popular Niches
Etsy is well-known for its unique and handmade products, making it an appealing marketplace for clients with certain interests. Dropshippers can get into these marketplaces and offer products that buyers may not be able to find elsewhere by focusing on specific niches or categories.
Vintage Market
Etsy is also recognised for its enormous vintage market, which can be a profitable niche for dropshippers. Dropshippers can attract buyers looking for one-of-a-kind things with a feeling of history and character by locating unusual and high-quality vintage items.
Exclusive Customer Base
Because Etsy has a committed and dedicated customer base, dropshippers can attract customers who are already familiar with and trust the platform. Furthermore, Etsy customers frequently seek out unique and high-quality products, which can assist dropshippers in establishing a reputation for quality and attracting repeat business.
After the pros, let's take a look at the downside of Etsy Dropshipping:
Low-Profit Margin
One of the most significant disadvantages of dropshipping on Etsy is the poor profit margin. Because the dropshipper does not have control over the pricing of the products, they may have to sell at a lower price than businesses that buy in bulk. This can lead to decreased profitability and make scaling the business more difficult.
Dropshipping Restrictions
Etsy has severe dropshipping restrictions that merchants must follow in order to avoid being penalised or suspended. Dropshippers, for example, are not permitted to buy from other Etsy shops or third-party suppliers and must disclose their usage of dropshipping in their shop regulations.
No Wholesaling
Etsy does not allow wholesalers to sell on the marketplace. Dropshippers cannot buy products in bulk at wholesale pricing and resell them on Etsy as a result. This can make competing with other merchants that have access to bulk prices more difficult.
Low Scaling Opportunity
Because dropshippers rely on suppliers to fill orders, scaling the business can be difficult. Dropshippers may have limited control over product quality and delivery timeframes, which can damage customer satisfaction and make attracting repeat business more difficult.
Best Dropshipping Suppliers for Etsy Dropshipping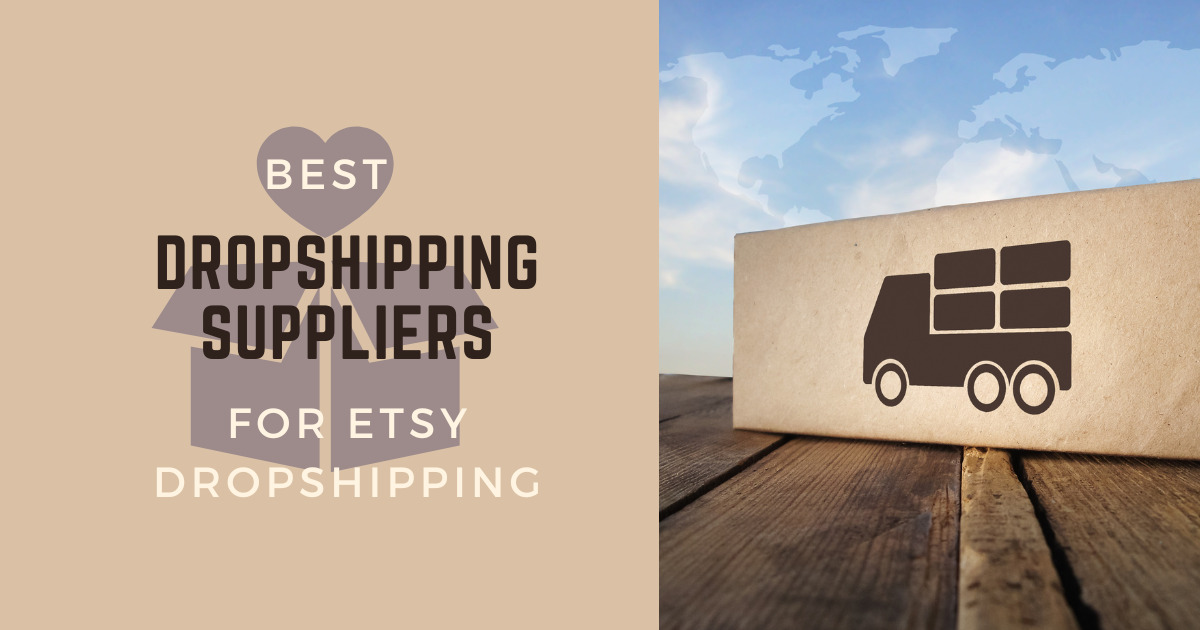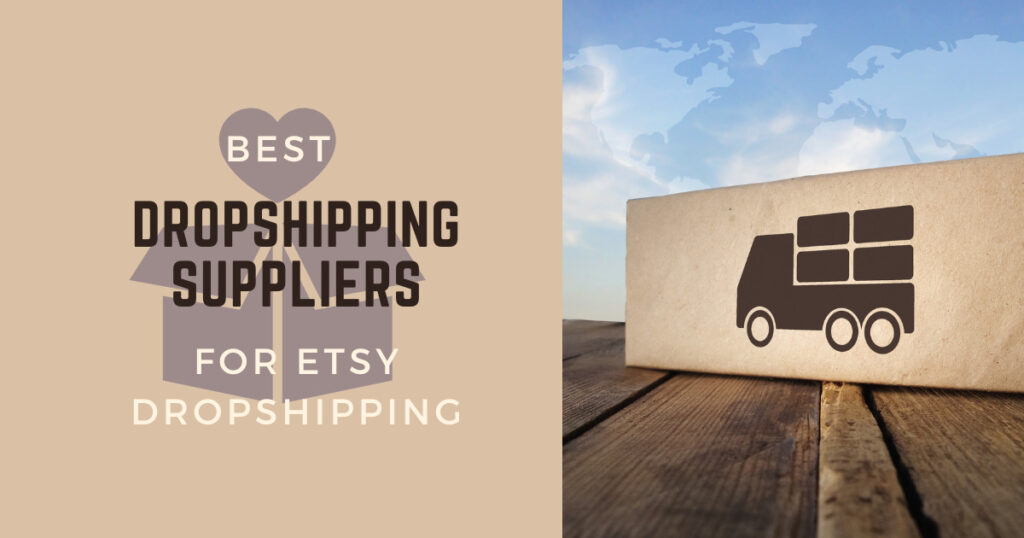 There are a few things to consider when looking for the finest dropshipping suppliers for Etsy dropshipping. Here are some pointers to help you identify the finest suppliers:
Look for vendors who are experts in your field: Depending on the things you intend to offer on Etsy, you should look for a supplier who specialises in your niche. If you want to sell handcrafted jewellery, for example, look for suppliers who have a large assortment of high-quality jewellery items.
Check for dependability and quality: Before working with a provider, it is critical to investigate their reputation and dependability. You can accomplish this by checking reviews and ratings from other vendors who have previously worked with the provider. Furthermore, make certain that the supplier provides high-quality products that meet your and your customers' expectations.
Check for competitive pricing: While cheap costs aren't the only thing to look for when selecting a supplier, it's crucial to make sure the pricing is competitive. This will assist you in remaining profitable and attracting consumers to your store.
We have written a separate blog on the best dropshipping suppliers and dropshipping websites that you can read to know more about this in detail.
What to Dropship on Etsy?
Here are some of the Best Products to Sell on Etsy for Dropshipping.
Accessories and clothing
Etsy is also famous for clothing and accessories such as hats, scarves, and purses. Customers are drawn to handmade and one-of-a-kind designs.
Home Decor
From handcrafted candles and soaps to wall paintings and furniture, Etsy customers may find a wide variety of home decor products.
Beauty and skincare products
Etsy sellers also sell beauty and skincare items such as handmade soaps, bath bombs, and natural cosmetics.
Art and craft supplies
For people who enjoy making things, Etsy also sells art and craft supplies such as paintbrushes, yarn, and fabric.
Vintage items
Vintage items, such as apparel, home decor, and jewellery, are a popular category on Etsy. Customers can possess something one-of-a-kind with a bit of history when they purchase vintage products.
Custom Mobile covers
Mobile covers are protective cases that are designed to safeguard your phone from damage, scratches, and other wear and tear. They are available in a variety of designs and materials, ranging from colourful silicone cases to more sophisticated leather cases. Custom mobile covers are a popular product that can be quickly drop-shipped through Etsy as people become more reliant on their devices. We have written a dedicated blog on how you can Design Your Own Customized Mobile Cover Online in India. Do check that out.
How to Dropship from Etsy?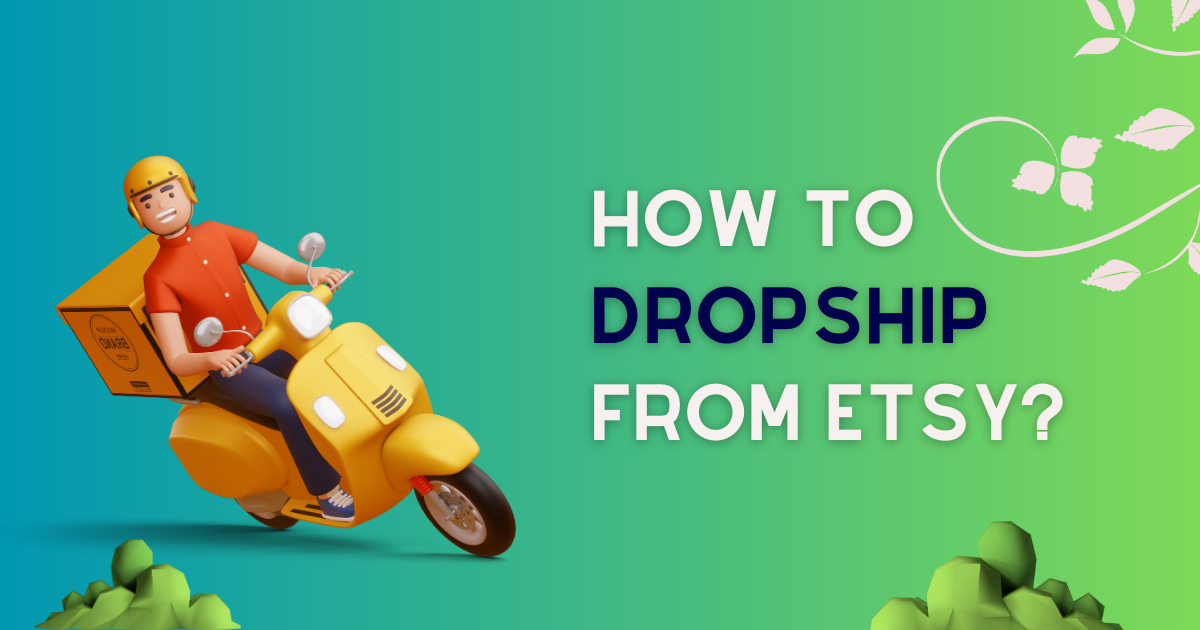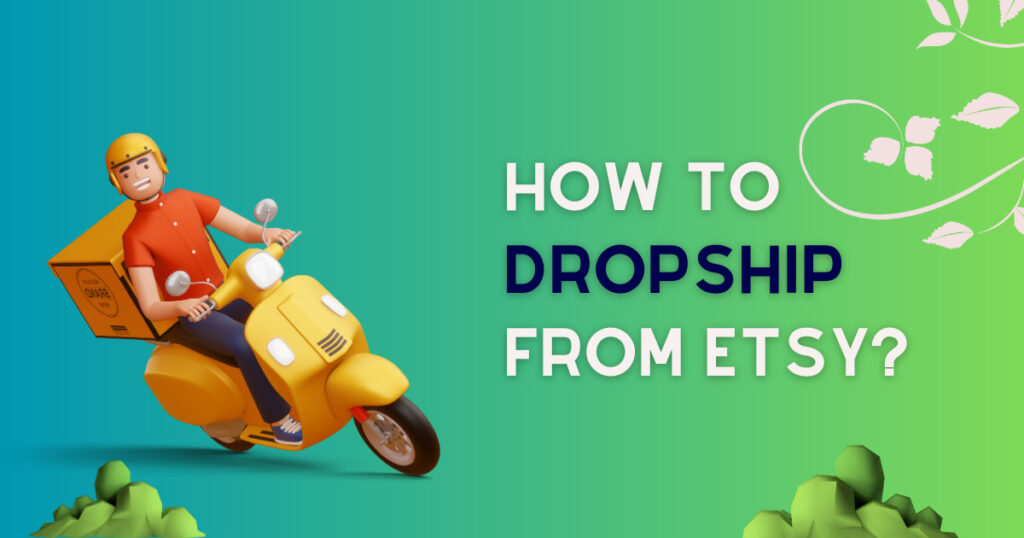 Etsy makes dropshipping incredibly difficult on its platform. If you search its website, you won't discover any statement that specifically prohibits dropshipping. However, there is terminology associated with similar business models and modes of operation, such as reselling and print-on-demand.
There are two primary methods of "dropshipping" on Etsy. We included dropshipping in quotation marks since these approaches aren't technically dropshipping, but they're as near to the business model as you can go when selling on this marketplace.
Create an Etsy Store and outsource your product
This entails having your products manufactured by a third party so that you don't have to invest a large sum of money upfront. However, you must still manage order fulfilment. Furthermore, Etsy requires sellers to participate in the design process, which means you can only outsource the production of items you designed yourself.
Use Etsy as a platform to sell your own ecommerce store
This business concept entails purchasing items from other Etsy sellers and reselling them in your own store. It gives you more freedom and autonomy in your firm, but it necessitates greater marketing effort. It is important to note that you cannot source things from Etsy and then resell them on Etsy.
Common Mistakes to avoid during dropshipping
Lastly, here are some common dropshipping mistakes to avoid if you are planning to join the industry:
Failure to conduct supplier research
It is critical to properly study potential suppliers before doing business with them. Choose a provider who has a high reputation and a track record of completing orders on schedule.
Choosing the wrong niche
Select a niche with high demand and minimal competition. Find out what products your target audience is seeking by conducting research.
Failure to test products before the sale
It is critical to test your products before selling them to clients. This will assist you ensure that the products satisfy your quality standards and are delivered on time by your supplier.
Ignoring customer service
In dropshipping, customer service is critical. Respond to consumer questions as soon as possible and handle any difficulties or concerns they may have.
Neglecting SEO for your store
Search engine optimisation (SEO) is critical for boosting visitors to your store. To assist buyers find your store, optimise your product listings and apply relevant keywords.
Product overpricing
Make sure to price your things competitively. Overpricing can deter potential customers and result in low sales.
Conclusion
Finally, Etsy dropshipping can be a profitable business model for those looking to start an online store without keeping inventory. While there are some restrictions and limitations to dropshipping on Etsy, the platform provides distinct benefits such as low competition, a vintage market, and an exclusive customer base. You may develop a thriving Etsy dropshipping business in 2023 and beyond by carefully selecting the correct products, suppliers, and methods.
FAQs
What is Etsy Dropshipping?
Dropshipping on Etsy is the technique of selling things on Etsy without maintaining inventory by utilising a third-party supplier.
Is dropshipping allowed on Etsy?
Exact Dropshipping is not permitted on Etsy. However, there are alternatives that can be considered in place of dropshipping like print-on-demand.
What are the pros and cons of dropshipping on Etsy?
Low competition, popular niches, a vintage market, and an exclusive customer base are among the benefits of Etsy dropshipping, while the drawbacks include low-profit margins, dropshipping restrictions, no wholesaling, and limited scaling opportunities.
How do I find dropshipping suppliers on Etsy?
Dropshipping vendors can be found on Etsy by searching for products and then browsing for suppliers who provide dropshipping services.
What products can I dropship on Etsy?
Etsy allows you to dropship a wide range of products, including handcrafted things, vintage items, jewellery, apparel, home decor, and mobile covers.
How do I set up an Etsy store for dropshipping?
To set up an Etsy store for dropshipping, you must first create an account, and then adhere to their guidelines.