Looking for Oberlo alternatives? Discover our curated list of the top 10+ Oberlo alternatives for 2023. Discover advanced dropshipping platforms with different supplier networks and configurable possibilities. Find the ideal solution to optimise your dropshipping business and keep ahead of the competition in the e-commerce sector. Consider these top Oberlo alternatives to make an informed decision for your 2023 dropshipping endeavours.
Table of Contents
Oberlo- An overview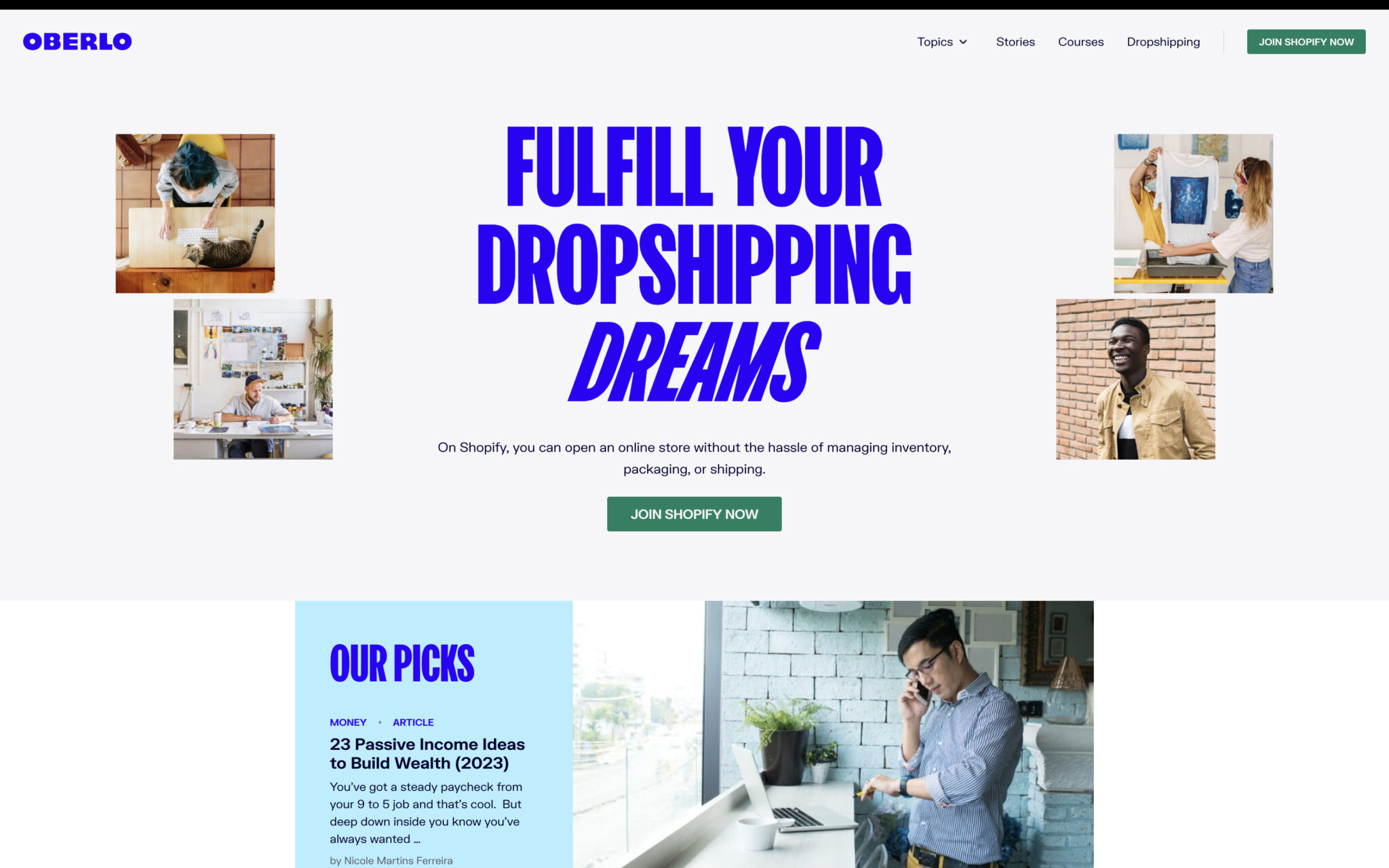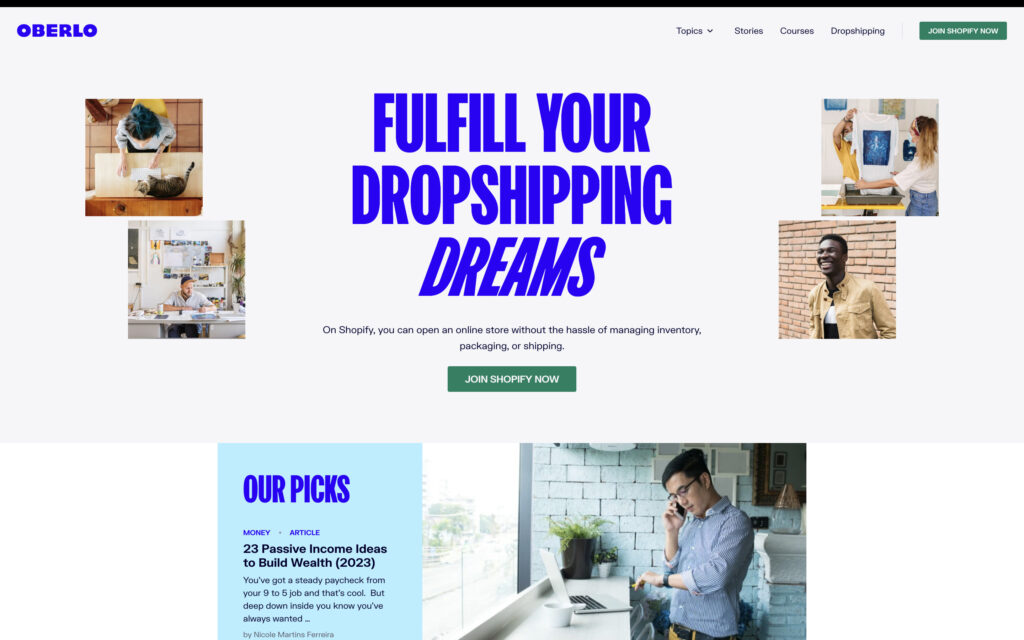 Oberlo is a platform and app for dropshipping that works with Shopify. It enables customers to quickly import and sell goods from numerous vendors right on their online store without the need for inventory control or order fulfilment. It is well-liked by business owners wishing to launch an e-commerce operation with little initial outlay because it offers a simple procedure for locating products, automating order processing, and tracking shipments.
Reasons to Look for Oberlo Alternatives
Here are some of the main reasons to look for alternatives to Oberloin 2023:
Limited supplier network
Oberlo mainly works with AliExpress vendors, which may restrict the selection of products and the calibre of providers for some markets.
Dependency on Shopify
Oberlo is only integrated with Shopify, therefore if you're seeking for another e-commerce platform or already use another platform for your store, Oberlo might not work with it.
Lack of advanced features
Oberlo offers the fundamental dropshipping services, but it could be lacking in more sophisticated features that certain companies need, including bulk order fulfilment, inventory management, or more sophisticated automation possibilities.
Pricing Structure
Oberlo's pricing is based on the number of orders and products, which might get expensive as your store expands, particularly if you have a large sales volume.
Limitations on Customization
Oberlo may be limited in its ability to customise the dropshipping process or integrate with other applications or services outside of the Shopify ecosystem because it is a Shopify app.
Quality Control
Oberlo relies on suppliers from AliExpress, thus there may be issues with product quality, shipping times, and supplier reliability. These issues can affect consumer happiness and your company's overall success.
In light of these elements, looking for other Oberlo alternatives might provide your particular business demands greater flexibility, cutting-edge functionality, and a bigger network of trustworthy suppliers.
How Blinkstore can Help?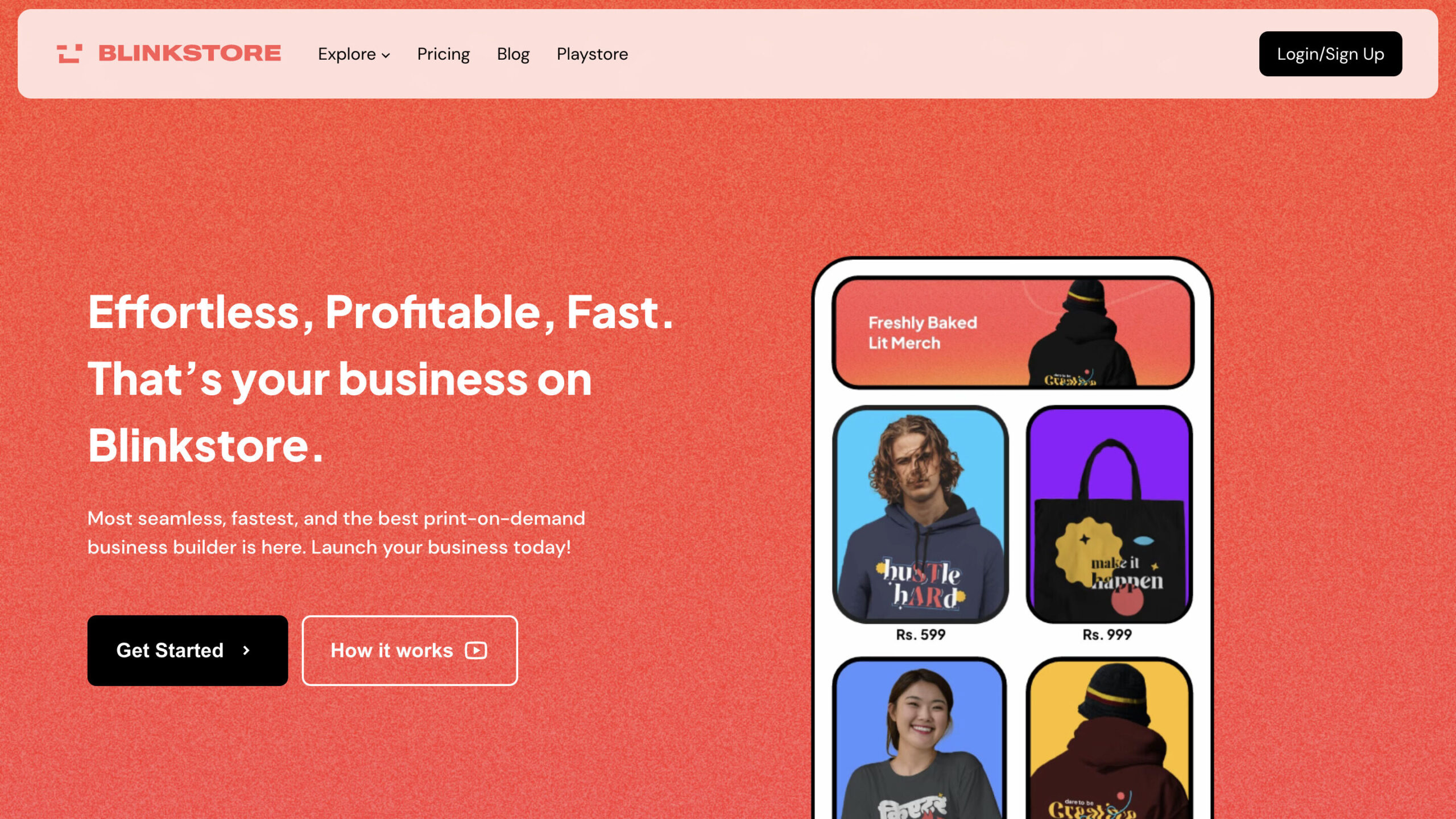 Blinkstore, one of the largest print-on-demand websites offers a lot of customisable gifts like swag bags, corporate gifts, and custom apparel at a great price with premium quality. It doesn't matter whether you are seeking corporate gifts for your employees, or looking for some swag bag ideas for your team members, Blinkstore got you covered. Blinkstore provides many different products that are completely customizable.
You can reach out to Blinkstore for any print-on-demand products at [email protected] or write to us on WhatsApp support at +91-916135181
Best Oberlo Alternatives to Consider in 2023
There are numerous alternatives to Oberlo, each with unique benefits and drawbacks.
Here are some of the most popular Oberlo alternatives to think about in 2023.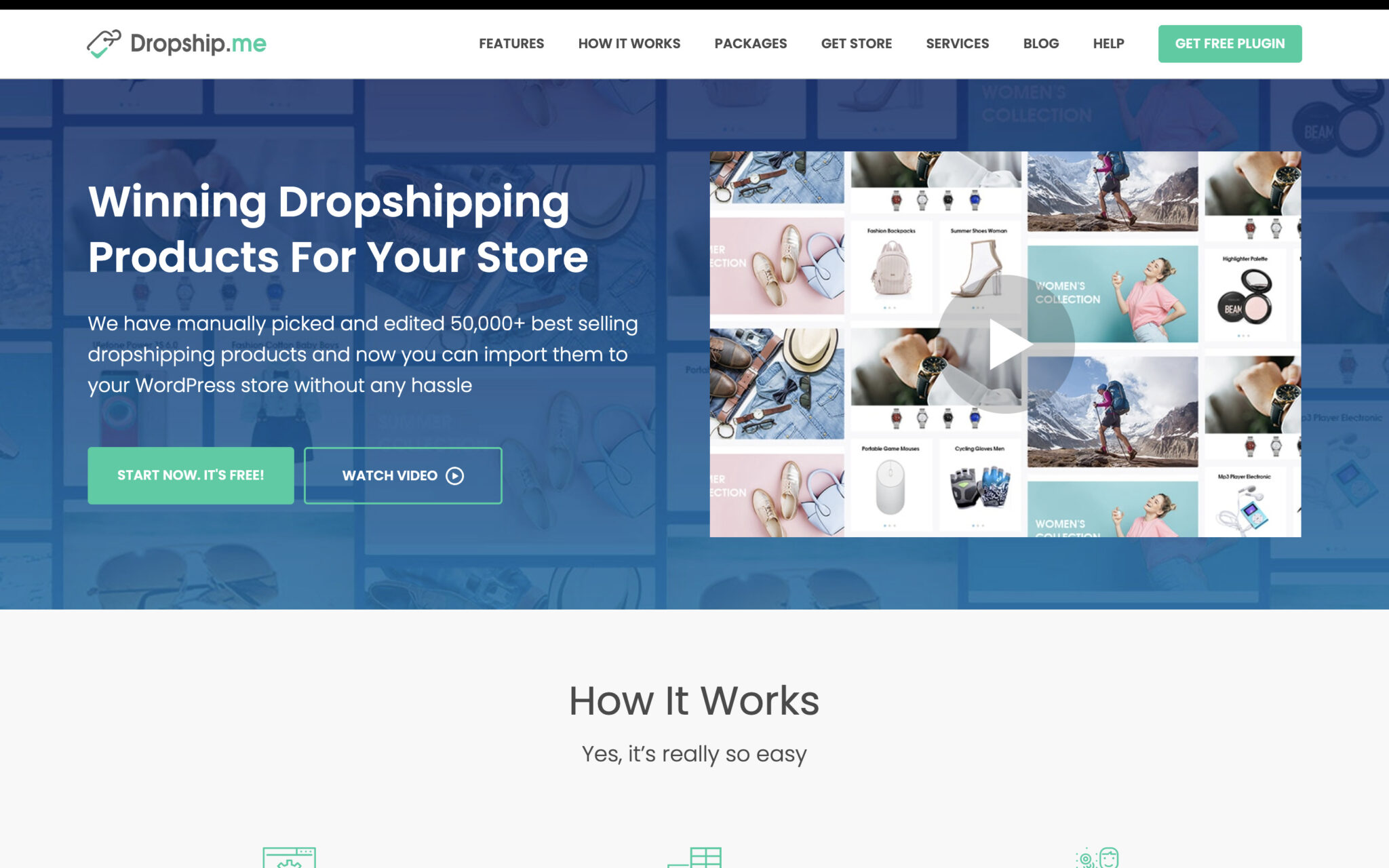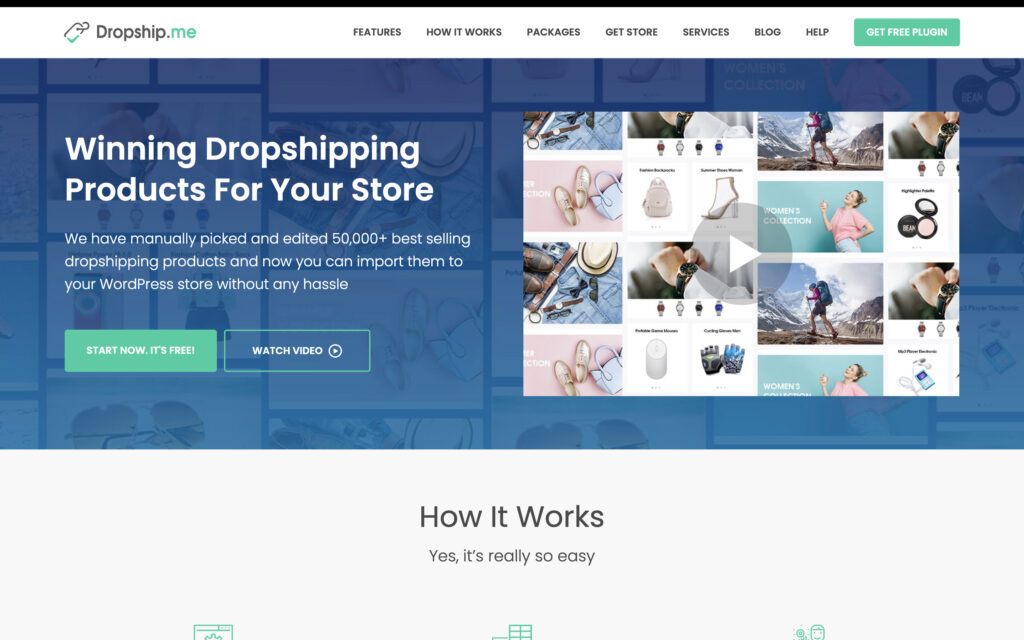 Dropship.me is a freemium dropshipping platform that provides a free, minimally featured basic plan. It is an Oberlo alternative that provides a streamlined dropshipping experience with an emphasis on premium goods. Unlimited items, personalised branding, and priority support are among the extra features available in the paid plans, which start at $29 per month.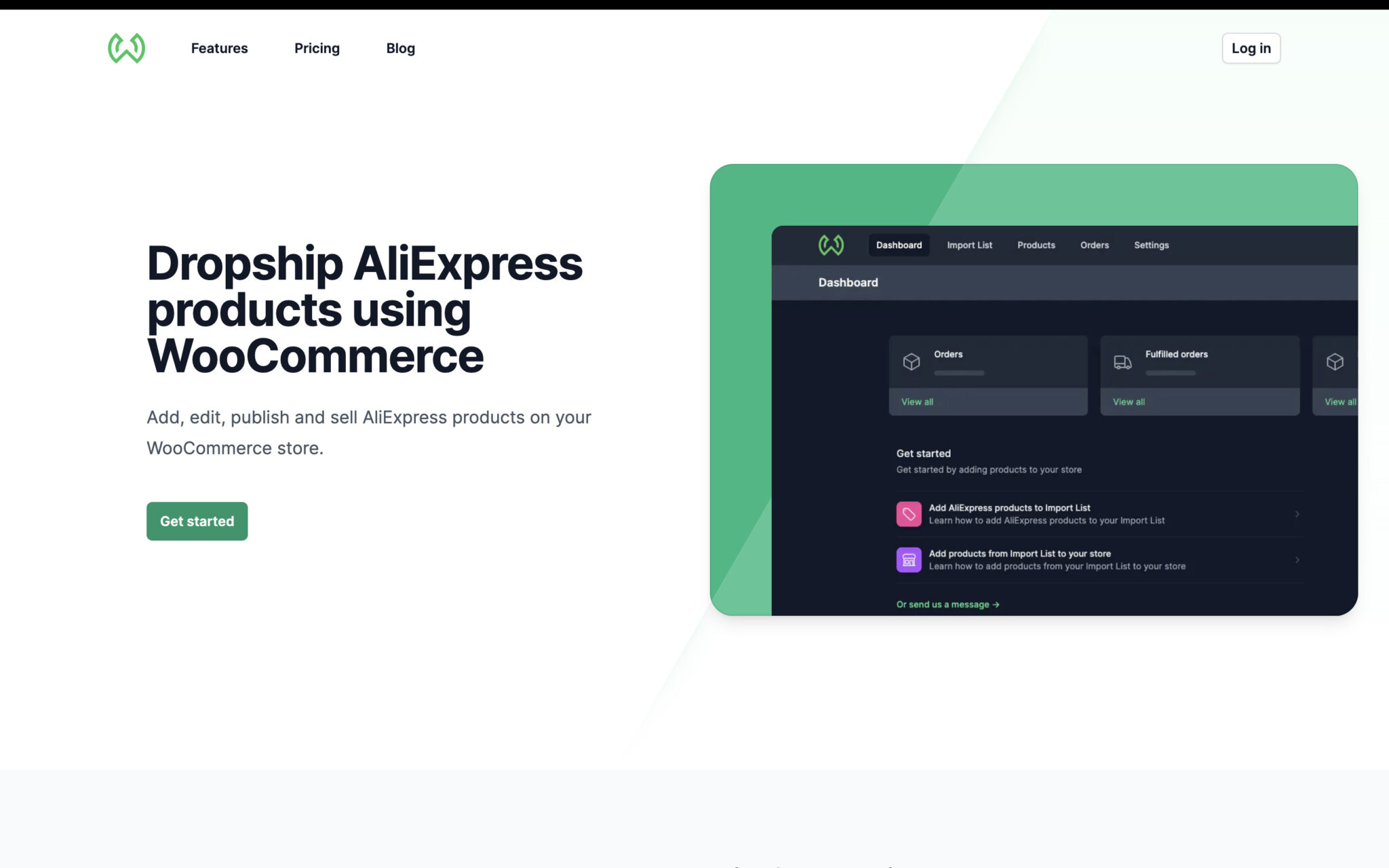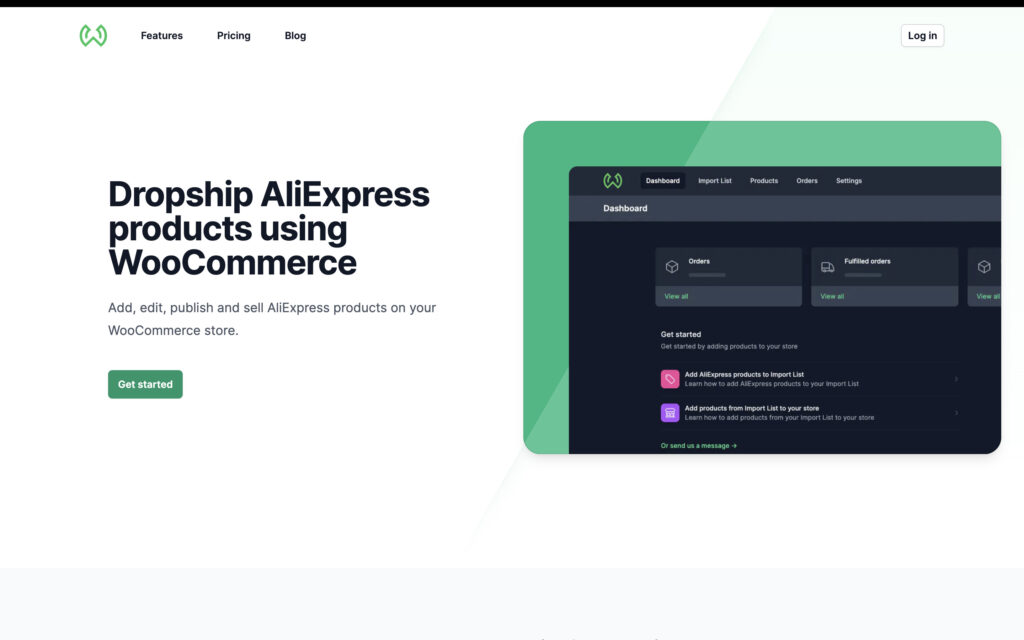 Another Oberlo alternative that connects with WooCommerce to offer seamless dropshipping capabilities is WooDropship. You can use this dropshipping plugin for WooCommerce to add products to your store. You can save time and have things easier by doing this. Additionally, you can modify product information to conform to the standards of your brand. Pricing plans start at $19 a month for up to 100 orders, with higher-tier plans available for more orders and extra features. It offers a 7-day free trial.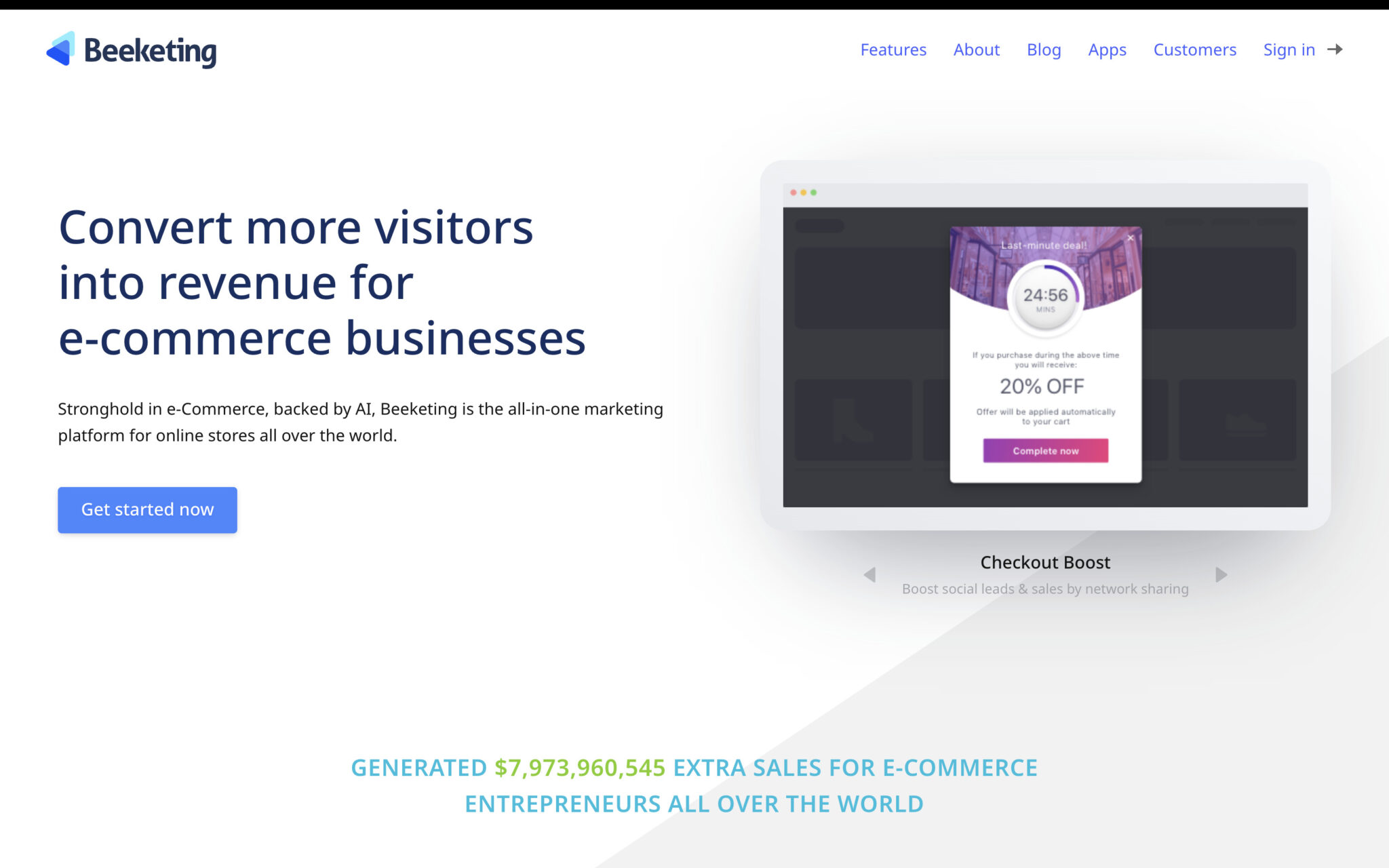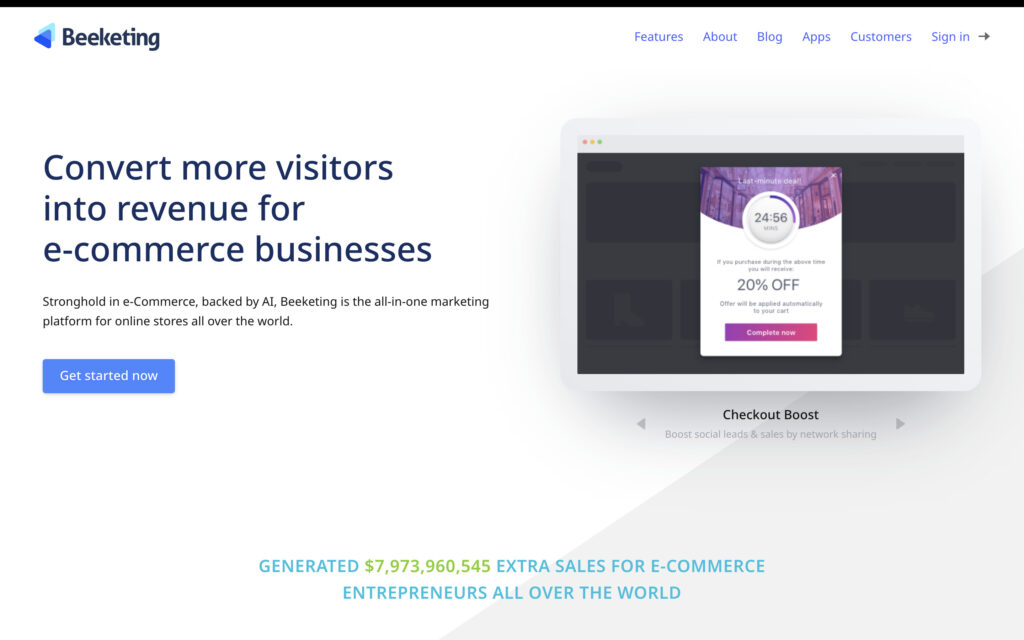 Beeketing is an all-in-one e-commerce marketing and sales platform with dropshipping capabilities. With Beeketing's AI-powered ecommerce platform, you can track customer behaviour, identify and understand what products customers are interested in, and use incredibly shrewd marketing tools to boost your online sales. It offers a free plan with constrained functionality, while premium options with extra features, integrations, and support start at $49 per month.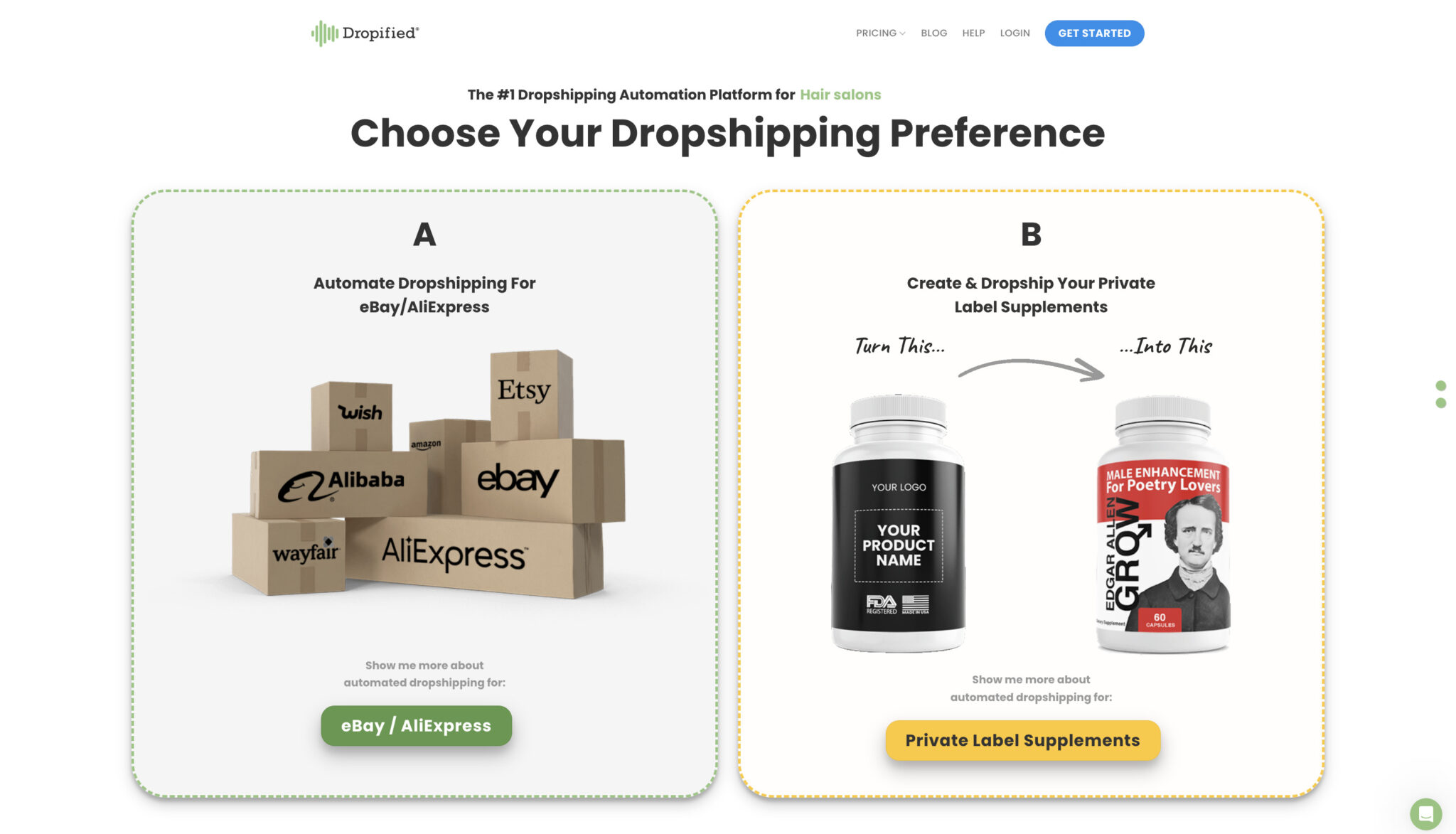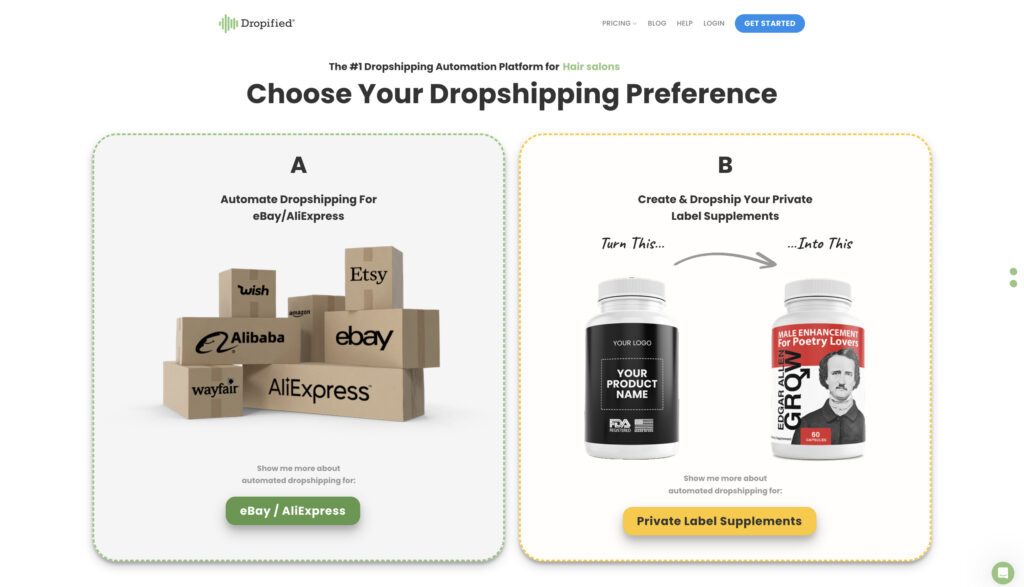 Another Oberlo alternative is called Dropified which interfaces with many e-commerce sites. It comes with some incredible features that let you automate dozens of daily operations so you can free up time, sell better products, and concentrate on expanding your e-commerce business. You can also import goods from a number of vendors, such as AliExpress, Alibaba, and Amazon. Paid subscriptions begin at $49 a month and there is a free trial period as well.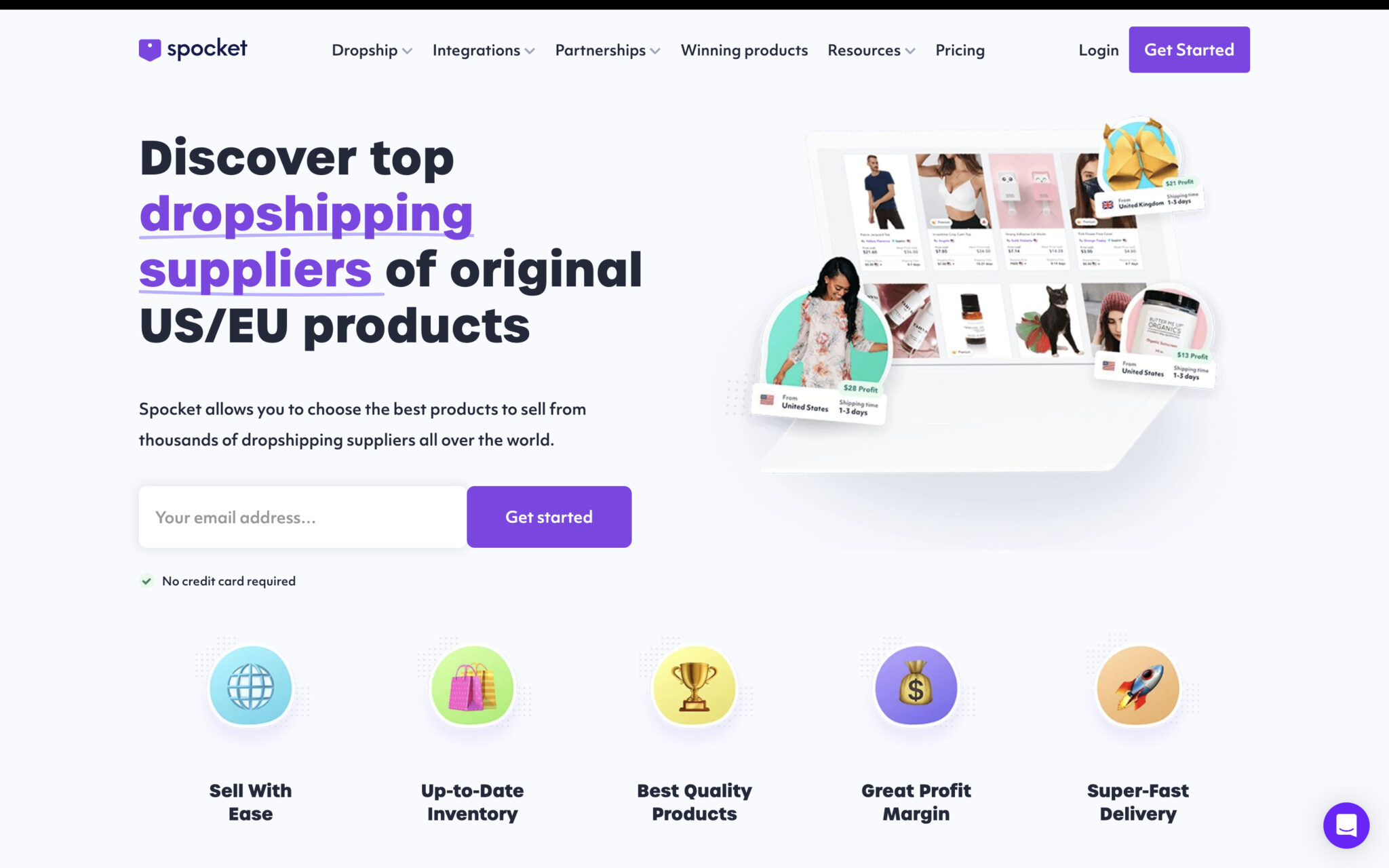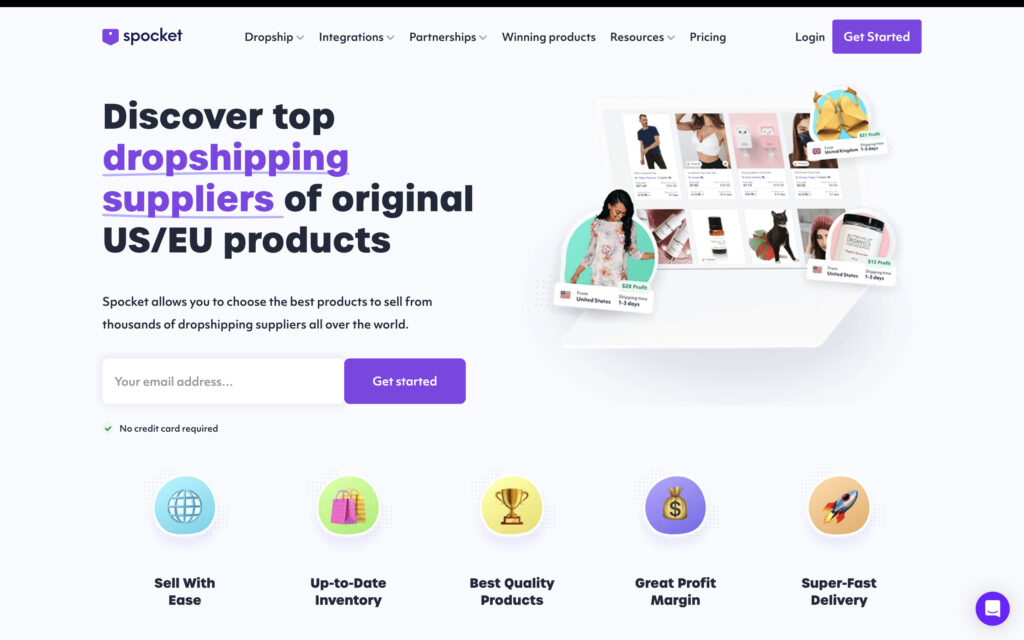 Spocket, one of the best Oberlo alternatives, focuses on sourcing goods from US and European vendors. Additionally, Spocket provides you with incredibly helpful tips and tricks for boosting the performance of your online store. It not only makes it easier for you to engage with customers, but it also aids in the creation of a long-term sales strategy. The paid plans begin at $29 per month and there is a free trial period.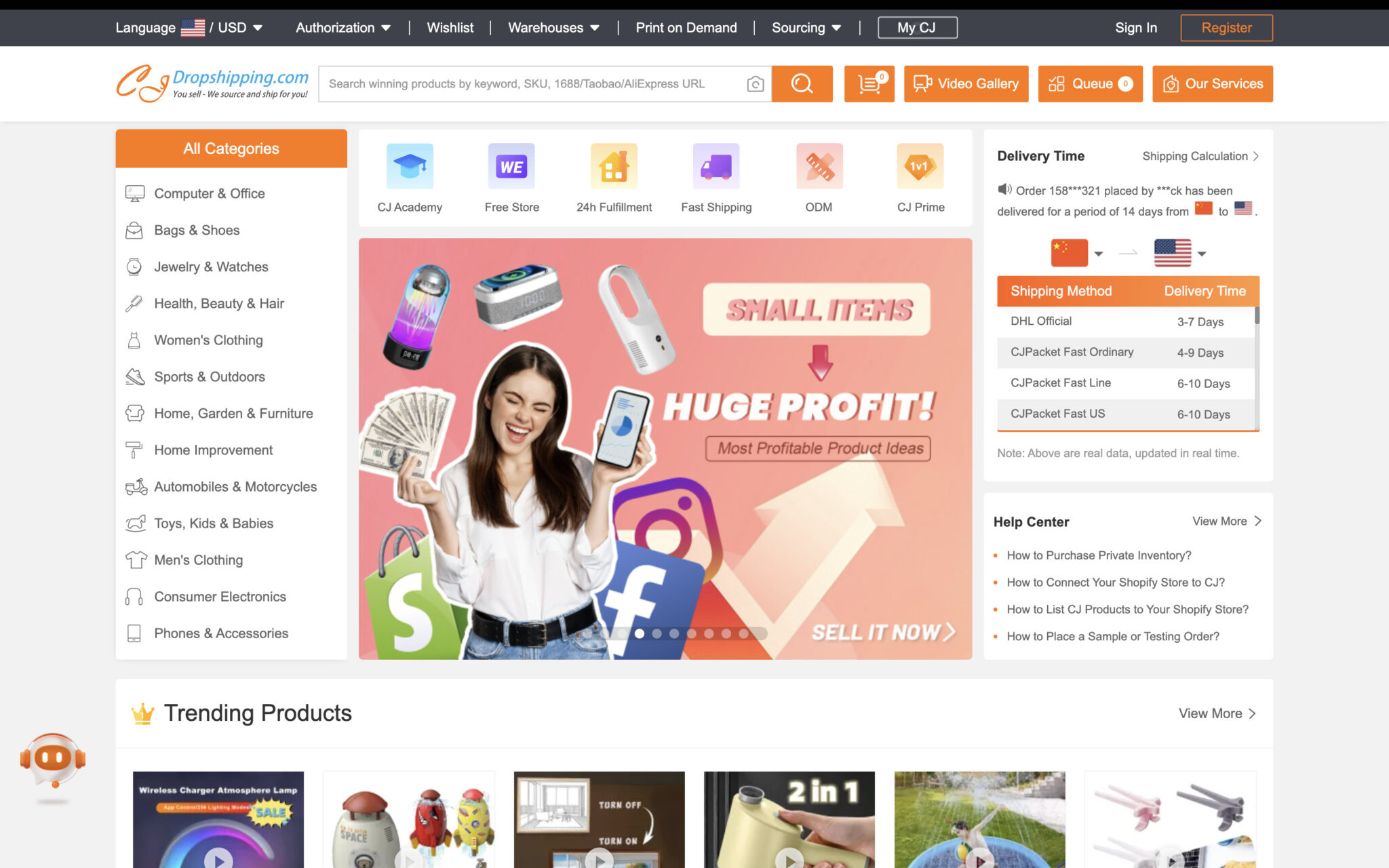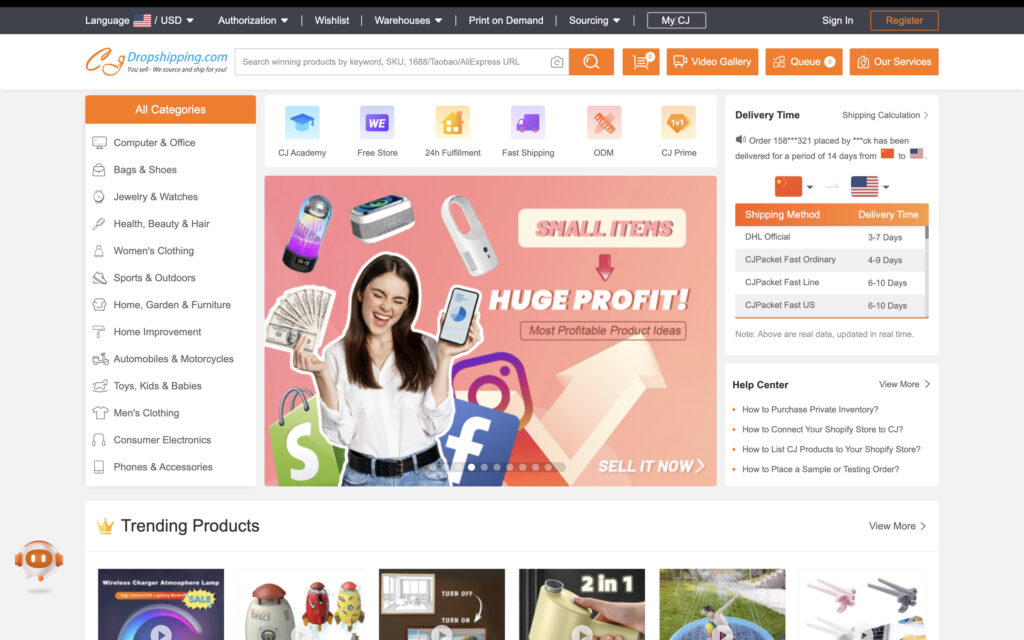 Next on our list of best free Oberlo alternatives, we have CJdropshipping. CJdropshipping offers sourcing, order fulfilment, and inventory management services. You can submit a sourcing request through CJdropshipping, and they will find and stock that particular item for you. Its pricing plans are customized based on individual business needs, offering flexibility in terms of pricing and services provided.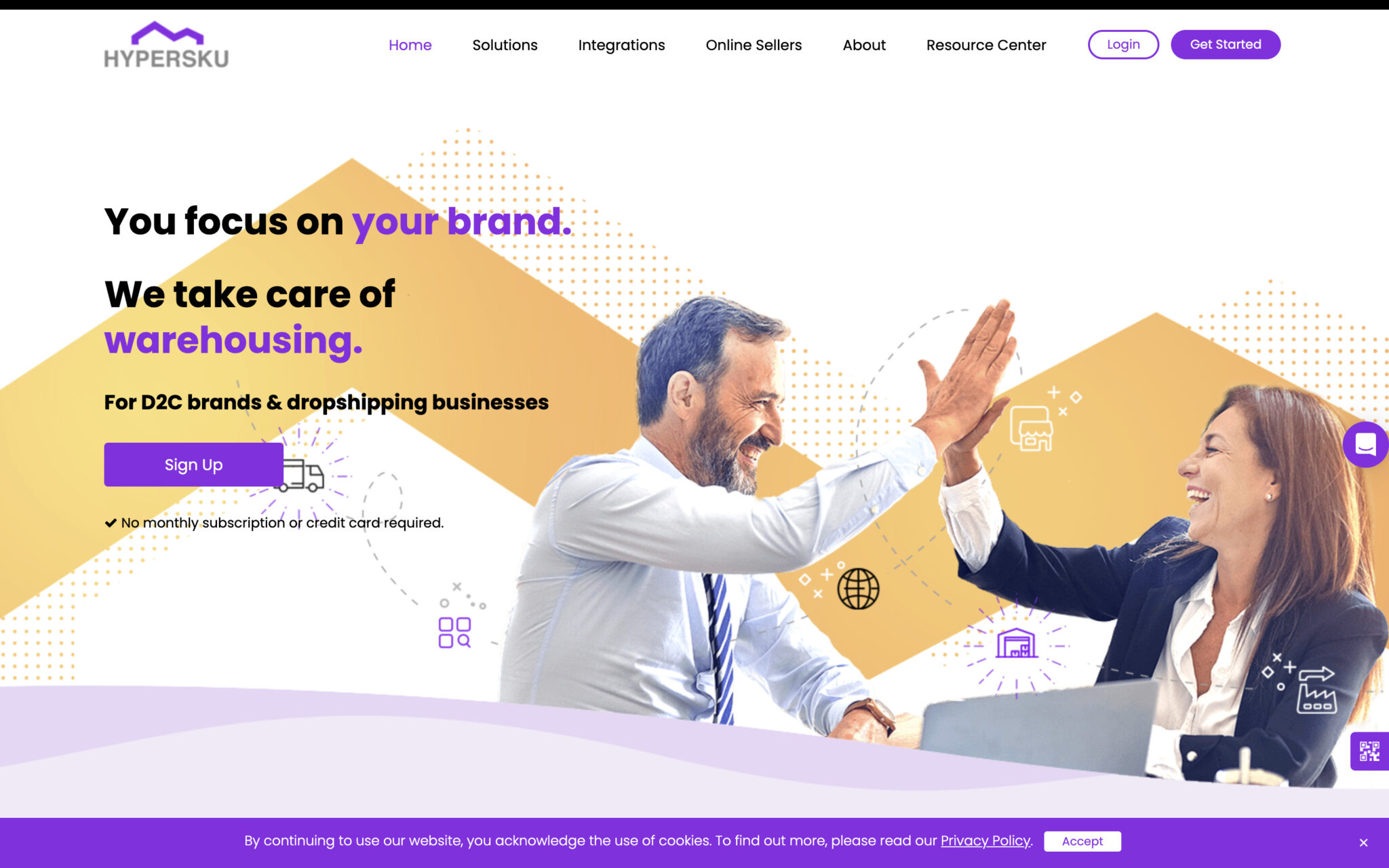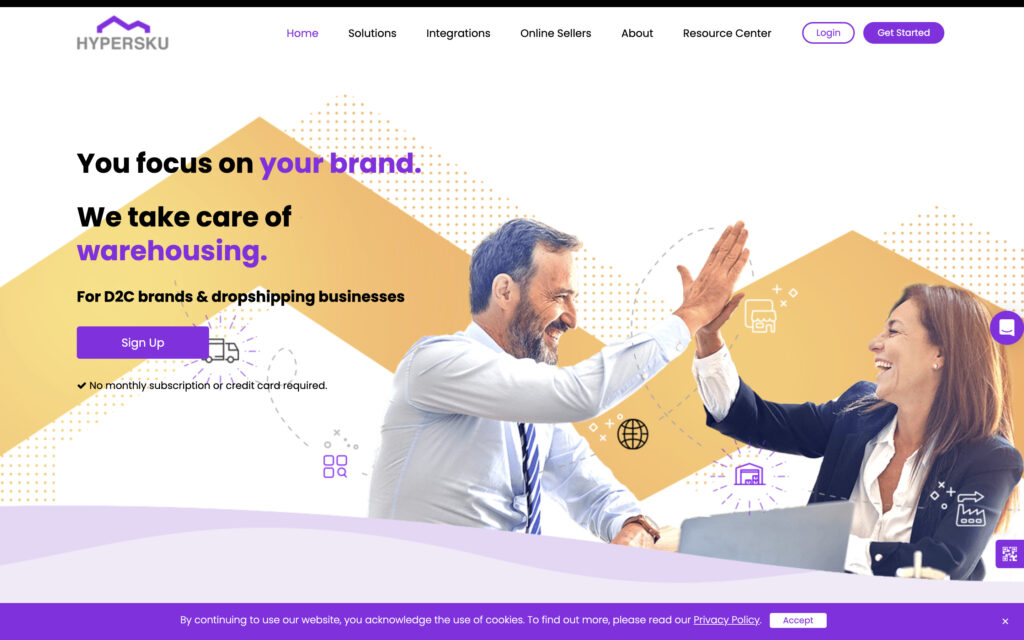 A dropshipping platform called HyperSKU has a lot of functionality, such as marketing automation, order administration, and product sourcing. HyperSKU, a dropshipping agent platform, will assist you with tasks like acquiring goods from factories, carrying out quality control, and creating unique packaging. HyperSKU membership is totally free. The platform no longer charges the 2% processing fee that it did in the past.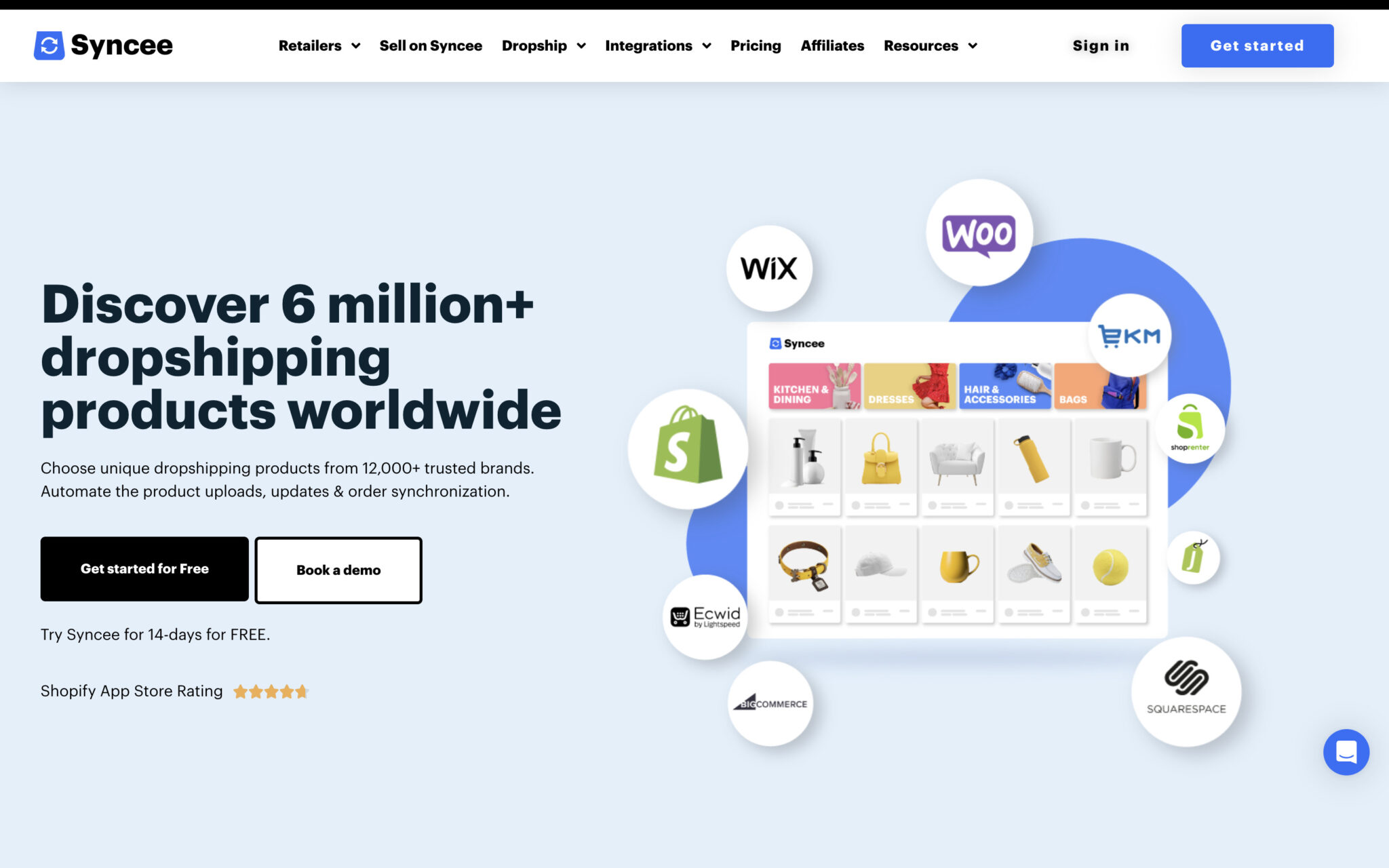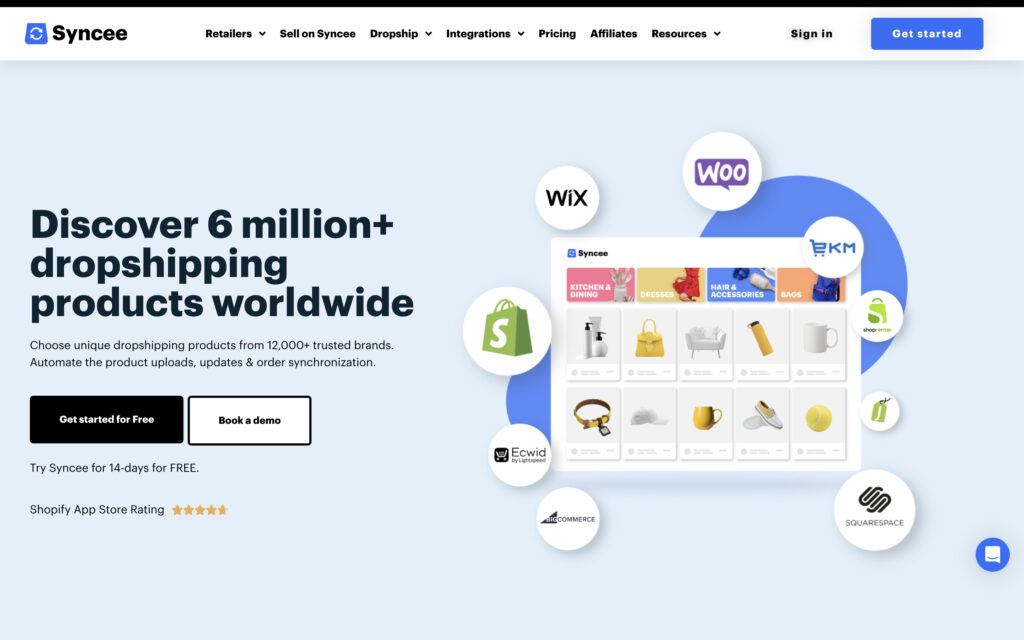 Syncee is a B2B platform for suppliers, retailers, and dropshippers. Simply put, it's a location where retailers and dropshippers may locate their suppliers! Your new orders will be instantly forwarded to your supplier when a customer purchases goods from your online store after it is integrated with their app. If you only require 25 products in your business, Syncee is completely free to use! However, Syncee's price plans for stores with more than 25 published products range from $29 to $129 per month.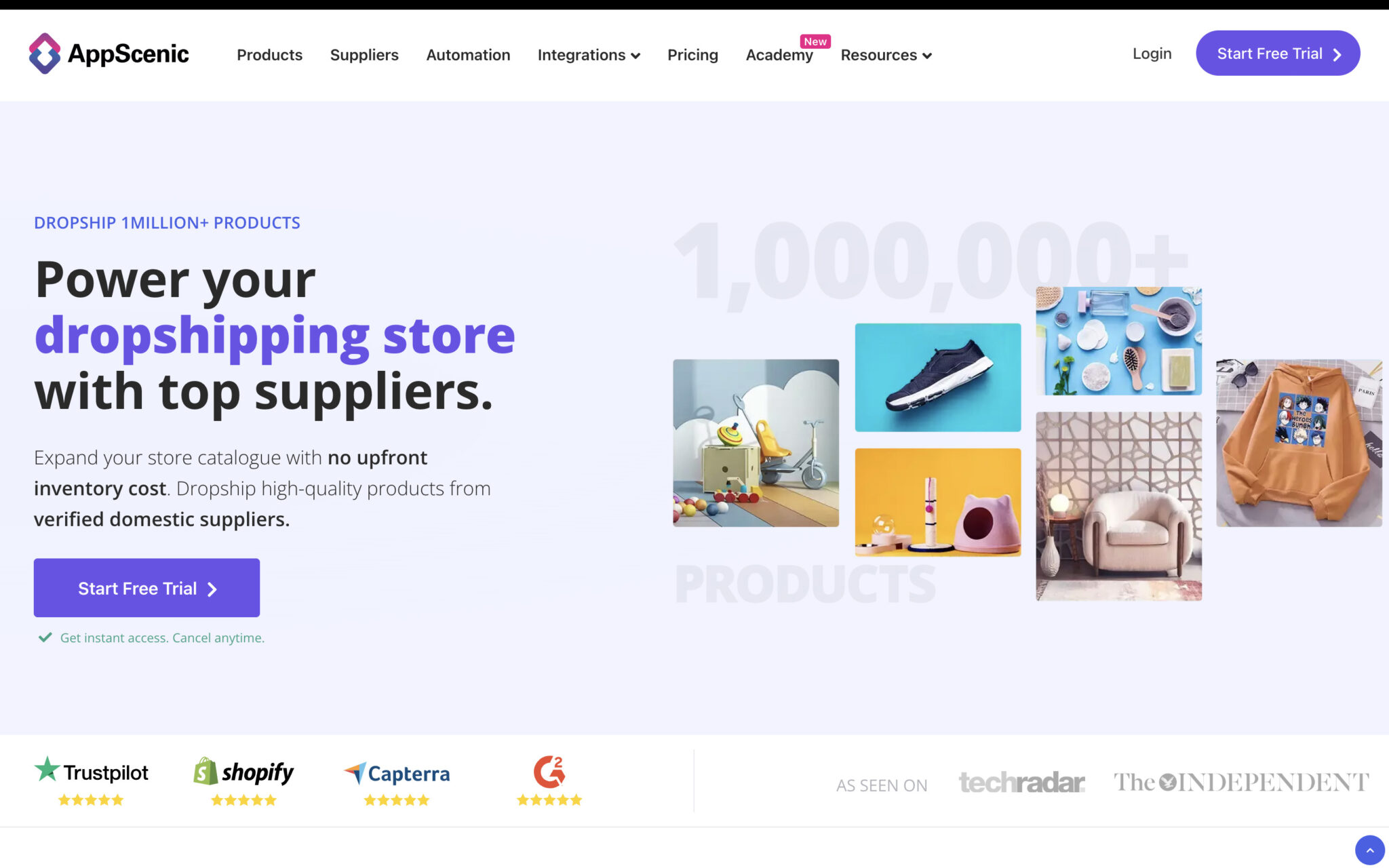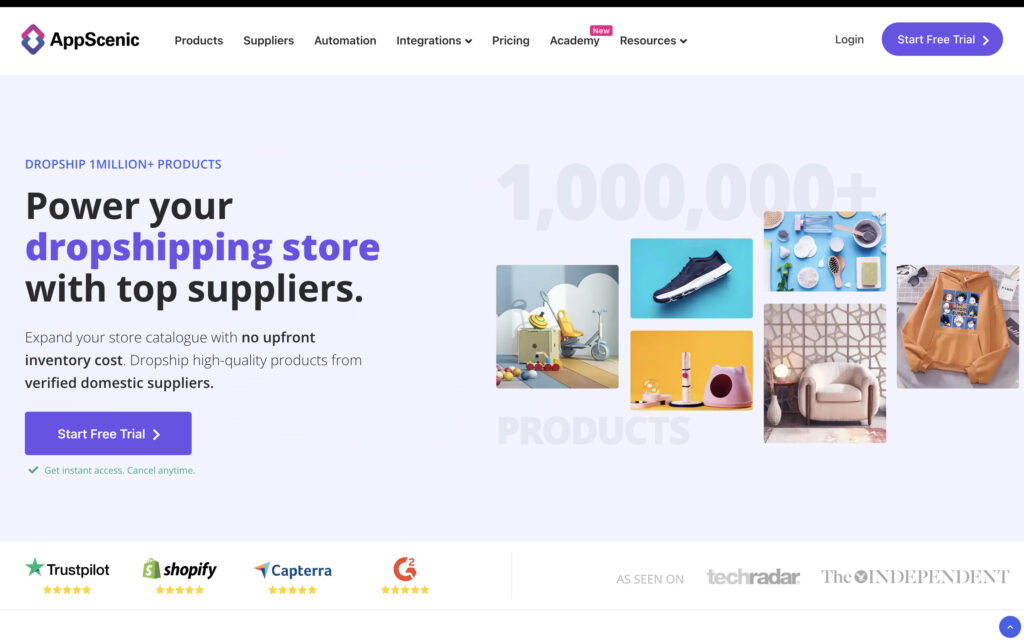 Next on the list of our best Oberlo alternatives, we have Appscenic. AppScenic is an e-commerce automation platform offering dropshipping functionality and other features such as inventory management, order fulfilment, and pricing optimization. Appscenic wants to develop the whole dropshipping toolkit, which will include smart payments, auto-ordering, tracking shipments, and product synchronising. AppScenic offers a free 7-day trial, and after the trial, their plans range in price from $24 to $78 per month.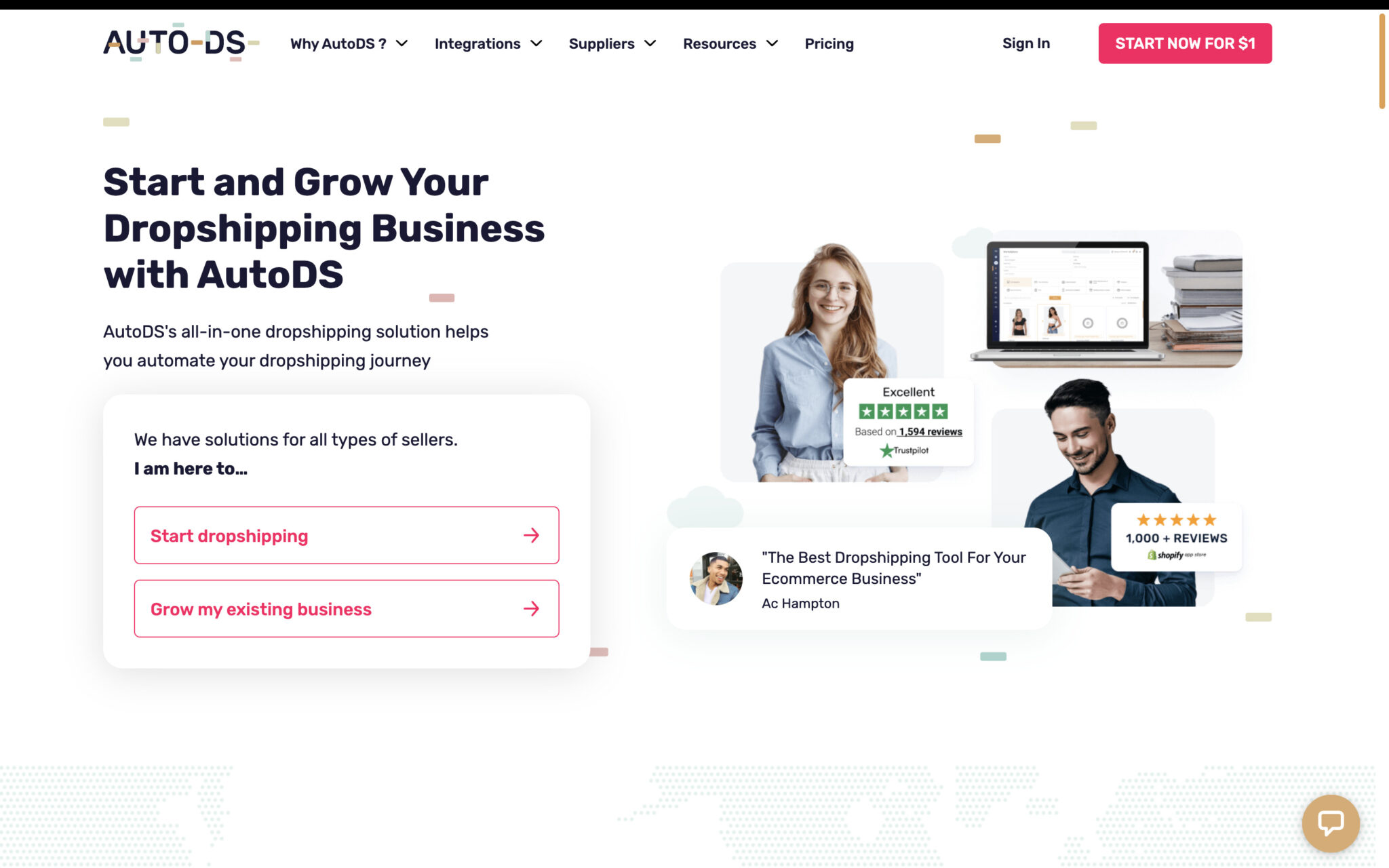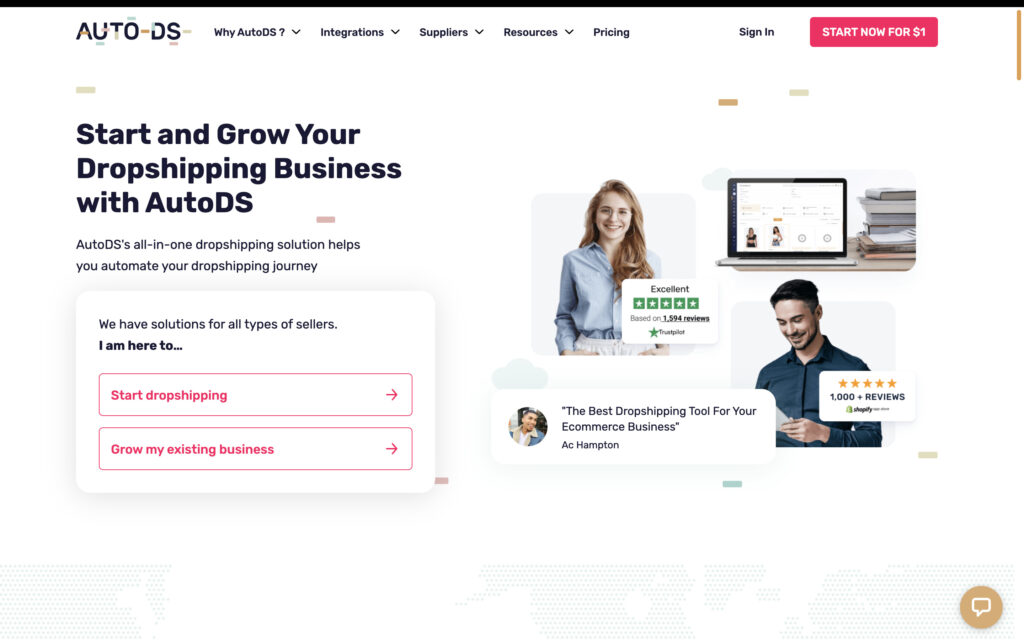 AutoDS is a dropshipping platform with numerous capabilities such as product sourcing, order administration, and marketing automation. The purpose of AutoDS was to provide an all-in-one solution for dropshippers, with the goal of saving time and automating business operations ranging from product research to order automation. For starters, their Shopify and Wix services start at $24 a month, and they offer a $1 30-day trial.
FAQs
What are the elements to consider when selecting an Oberlo alternative?
Consider criteria like supplier networks, features and customization choices, pricing plans, integration compatibility, and user-friendly interfaces when selecting Oberlo alternatives for dropshipping in 2023.
Can I switch my Oberlo store to another without losing my product listings?
It is feasible to migrate your existing Oberlo store to one of these options, however, the process may differ depending on the platform.
Conclusion
Finally, if you're looking for Oberlo alternatives in 2023, there are some excellent possibilities to consider. Oberlo equivalents include Dropship.me, WooDropship, Dropified, Beeketing, Spocket, CJdropshipping, HyperSKU, Syncee, AppScenic, and AutoDS. These platforms provide a variety of features, price plans, and connectors to meet the demands of various businesses. Exploring these alternatives will present you with a selection of options to find the ideal fit for your dropshipping business in 2023, whether you're looking for a simplified dropshipping experience, improved automation, specific supplier networks, or expanded customization options.