In search of the best Shopify alternatives India in 2023? Discover the best e-commerce platforms for your online store, each with its own set of features and flexibility. Explore our selected selection of 12+ Shopify alternatives to find the best solution for your business. To make an informed decision, compare pricing, customization possibilities, and integration capabilities. Increase your online presence and revenue with these top e-commerce platforms in India.
Table of Contents
Indian Ecommerce Industry
The Indian e-commerce business has grown significantly as a result of factors such as increased internet access, smartphone usage, and digital payments. An increasing consumer base, particularly a growing middle class with greater spending power, drives the industry. Mobile commerce is important in India, and native platforms such as Flipkart, Amazon India, and Snapdeal are important players. E-commerce firms are also moving into rural areas, supported by government initiatives to digitally connect rural areas.
Despite logistical constraints, logistics investments and technological breakthroughs are boosting supply chain efficiency. Digital payments, such as UPI and mobile wallets, have made purchases more convenient. While cross-border e-commerce has grown in popularity, the government has implemented legislation to support and regulate the industry. Overall, the Indian e-commerce market has enormous growth potential, owing to a big consumer base and favourable circumstances.
Shopify – Leading Ecommerce Platform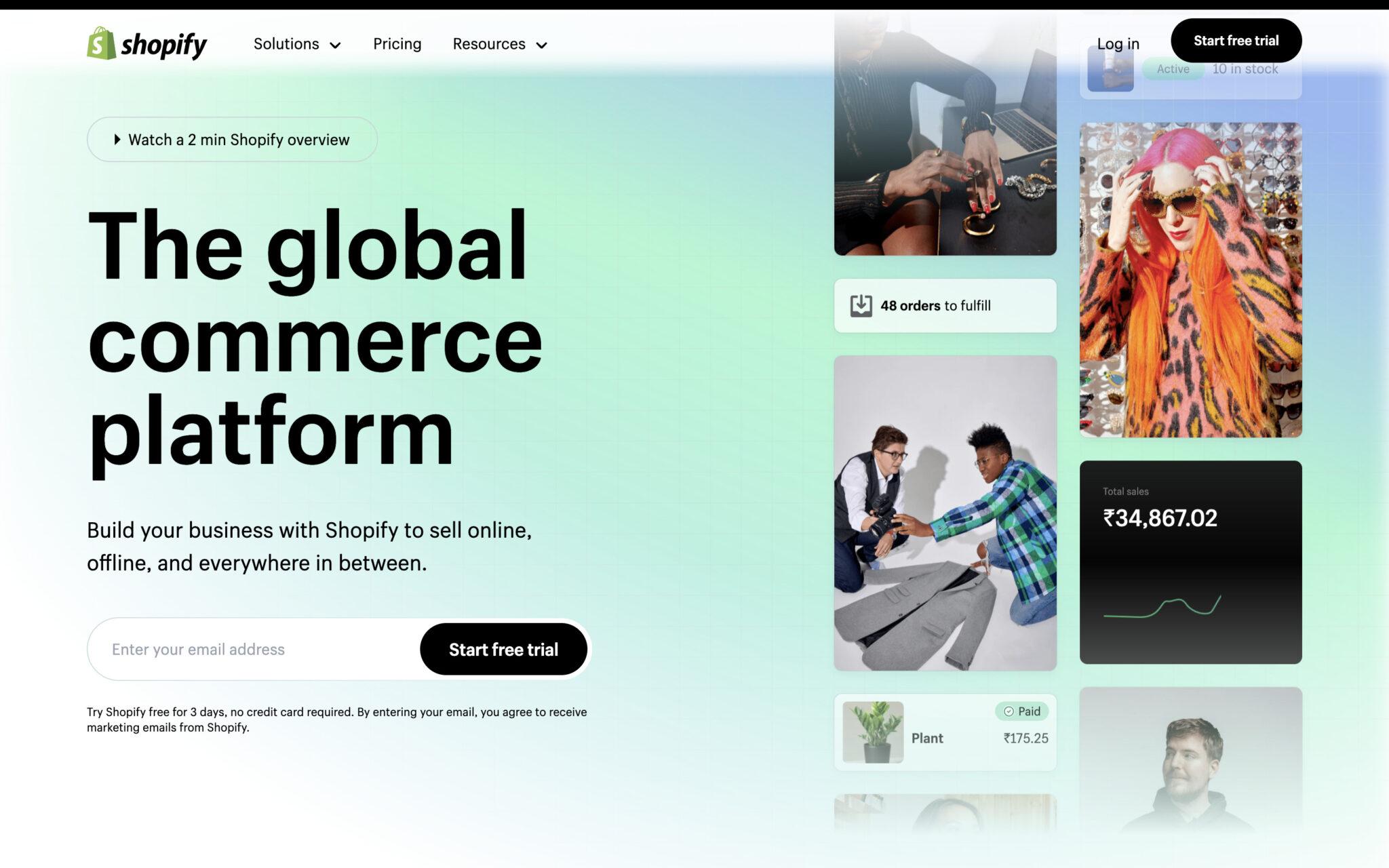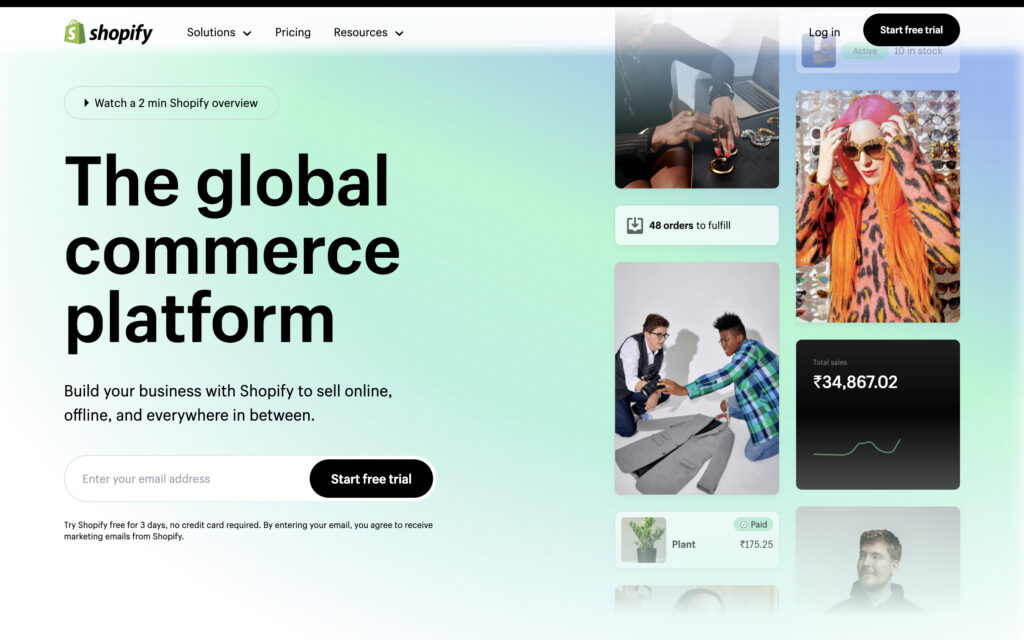 Before we talk about Shopify Alternatives India, let's get to know about Shopify. Shopify is a popular e-commerce platform that allows businesses of all sizes to easily develop, customise, and manage their online stores. Shopify, which was founded in 2006, has grown in popularity and has become a popular alternative for entrepreneurs and businesses wishing to develop an online presence.
Shopify's user-friendly design is one of its primary assets, making it accessible to people without substantial technical understanding. The platform offers a selection of professionally created themes as well as a drag-and-drop editor, allowing customers to tailor the look and feel of their businesses to match their corporate identity.
Shopify provides a comprehensive range of e-commerce services, such as product administration, inventory tracking, order fulfilment, and secure payment processing. The Shopify dashboard allows users to effortlessly manage their online stores, measure sales, and handle customer contacts.
The Shopify App Store also provides a large choice of apps and integrations, allowing users to extend the functionality of their businesses with tools for marketing, SEO, customer service, analytics, and more. These linkages assist firms in streamlining their processes and effectively scaling their e-commerce initiatives.
Advantages and Disadvantages of Shopify
Shopify is a well-known e-commerce platform that provides a variety of features and capabilities to businesses of all sizes. However, there are benefits and drawbacks to using Shopify.
Benefits of Shopify
The sleek and user-friendly interface of Shopify is well known for making it simple for beginners to set up and maintain their online stores without technical knowledge.
A wide variety of professionally designed themes are available from Shopify, allowing you to completely personalise the look and feel of your store to match your brand.
An extensive range of applications and extensions are available in the Shopify App Store to enhance the functionality of your store. Apps are available for marketing, sales, inventory control, customer service, and many other things.
Reliable hosting and security: Shopify takes care of your store's hosting, security, and performance optimisation, ensuring that it is always accessible to customers and stable and safe.
Payment processing is done seamlessly thanks to Shopify's integration with a number of payment gateways, which makes it simple for customers to make purchases and for you to accept payments through various methods.
Stores that are mobile-friendly: Shopify themes are mobile-friendly and responsive, delivering a seamless shopping experience for customers using smartphones and tablets.
Demerits of Shopify
Shopify charges transaction fees in addition to payment gateway costs for each sale made on your store.
Although Shopify has a large range of themes, there may not be many modification options for more complex design adjustments. For more complex changes, coding skills or a developer's help may be needed.
While the majority of the necessary functions are covered by the free Shopify plan, some sophisticated features and functionality could necessitate extra premium apps or more expensive plans, increasing expenditures.
Because Shopify is a hosted platform, you are subject to their terms of service and rely on their infrastructure. Shopify's performance and operations may be impacted if it has technical problems or changes its policies.
While Shopify offers some basic reporting and analytics capabilities, more complex data analysis may call for the use of more expensive, advanced services or integration with third-party applications.
For these disadvantages, we need some good Shopify alternatives to work within 2023.
How Blinkstore can Help?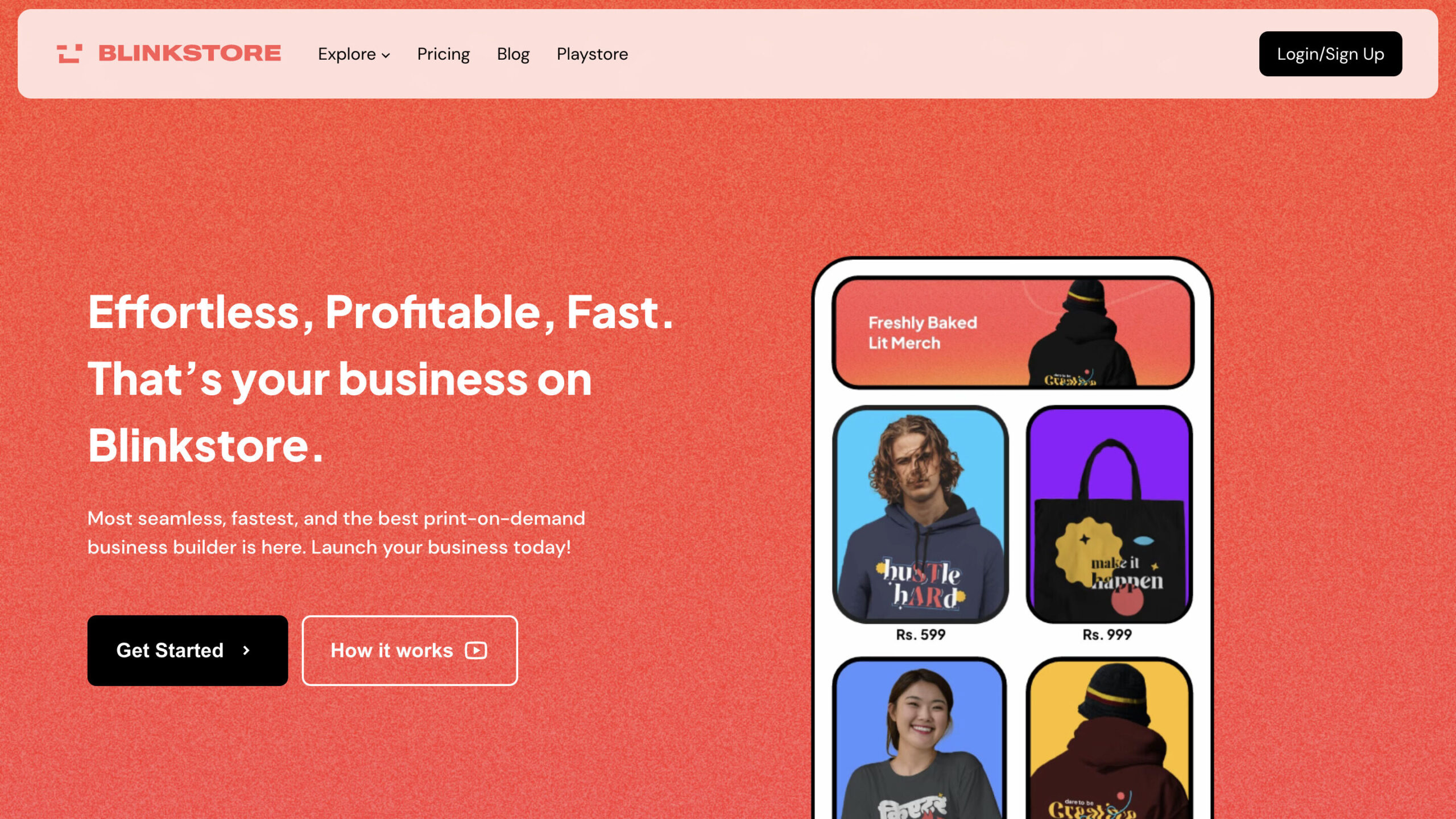 Blinkstore, one of the largest print-on-demand websites offers a lot of customisable gifts like swag bags, corporate gifts, and custom apparel at a great price with premium quality. It doesn't matter whether you are seeking corporate gifts for your employees, or looking for some swag bag ideas for your team members, Blinkstore got you covered. Blinkstore provides many different products that are completely customizable.
You can reach out to Blinkstore for any print-on-demand products at [email protected] or write to us on WhatsApp support at +91-916135181
Best Shopify Alternatives India
If you are looking for free Shopify alternatives, here are some of the best alternatives to Shopify that you can consider in 2023.
The first alternative to Shopify India is Fynd. Anyone who wants to start a new online business or grow an existing one should use the Fynd Platform. No matter your level of experience, Fynd Platform makes everything simpler for everyone. Using the Fynd Platform, you are completely free to sell your products on websites such as Amazon, Flipkart, Google, AJIO, Myntra, Facebook, Tata CLiQ, and many others, including your own website. Fynd is also the biggest cross-platform and omnichannel platform in India, with expertise in AI, ML, big data operations, gaming and cryptocurrency, imaging, and education solutions.
Fynd Platform has three E-commerce price categories that are charged on an annual basis: Essential costs $7.50 a month, Business Unlimited is $18.77, and VIP is $31.29.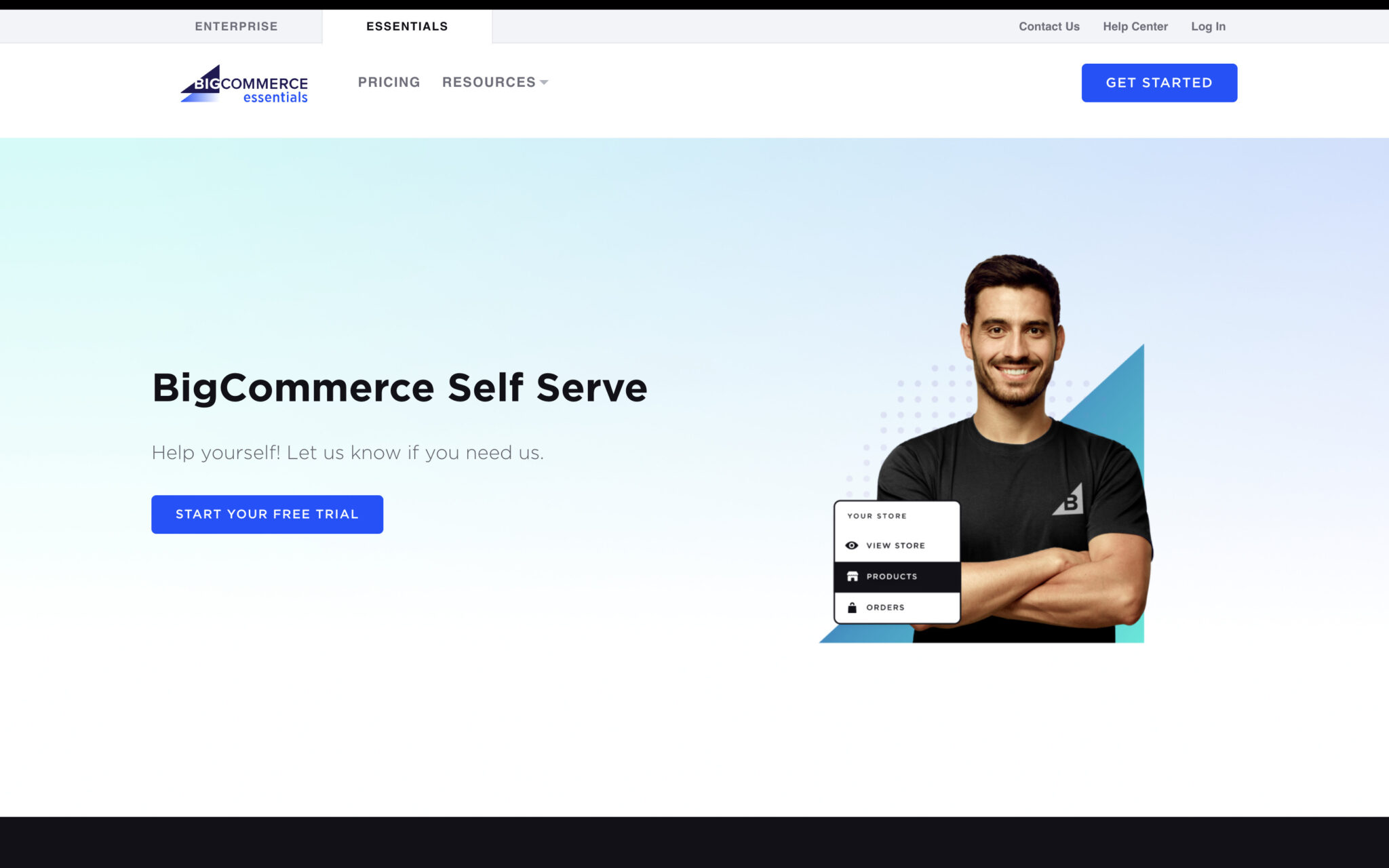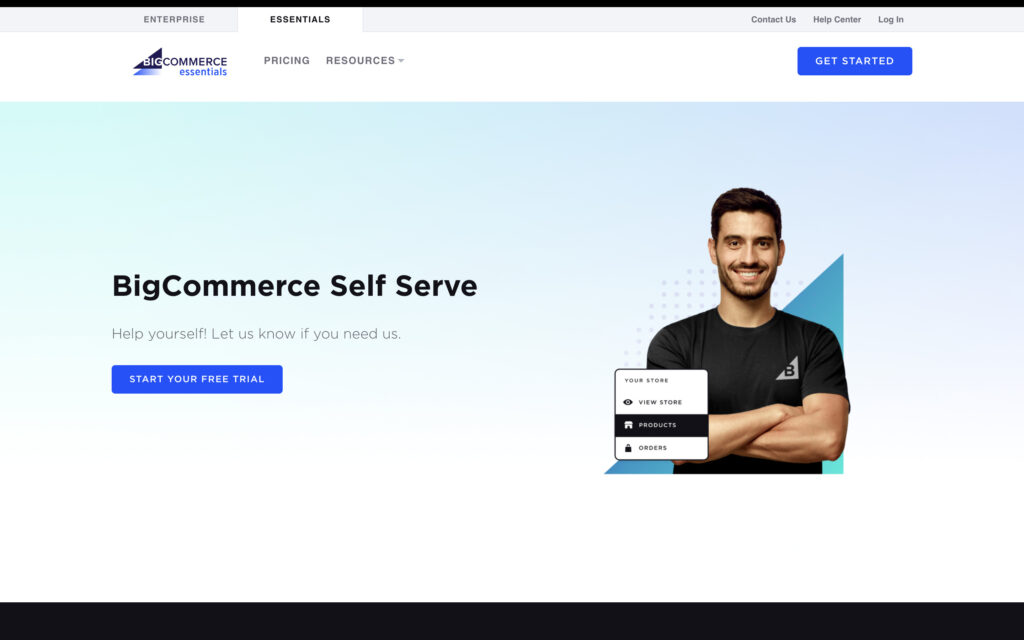 BigCommerce is another popular name for Shopify competitors with a strong and adaptable e-commerce platform that offers businesses in India a solid substitute for Shopify. It is the perfect alternative for people looking for more customization possibilities because it provides additional functionality and greater control over online stores. Businesses can increase their capabilities and online visibility using a variety of third-party apps and connections.
BigCommerce offers tools for building websites, managing products, keeping track of inventories, shipping, and integrating seamlessly with well-known payment processors. The company's Stencil CLI tool makes it simple to test before releasing, resulting in a positive user experience.
BigCommerce provides businesses with the resources they need to improve exposure, attract traffic, and make wise decisions. These resources include built-in SEO optimisation, email marketing, social media integration, and thorough analytics. The pricing plans start at $29 per month and goes all the way up to $299 if billed annually.
Next on the list of our Shopify alternatives in India, we have Woocommerce. The WordPress e-commerce plugin WooCommerce is free and open-source. For companies who desire more control over their e-commerce platform, it is a popular option. Among the many services WooCommerce provides are a store builder, payment processing, shipping, marketing, and analytics. The cost of setting up a WooCommerce store can range from $50 to $1,000 or more per year. We have covered in detail about woocommerce in our blog titled Ultimate Guide to Woocommerce Dropshipping.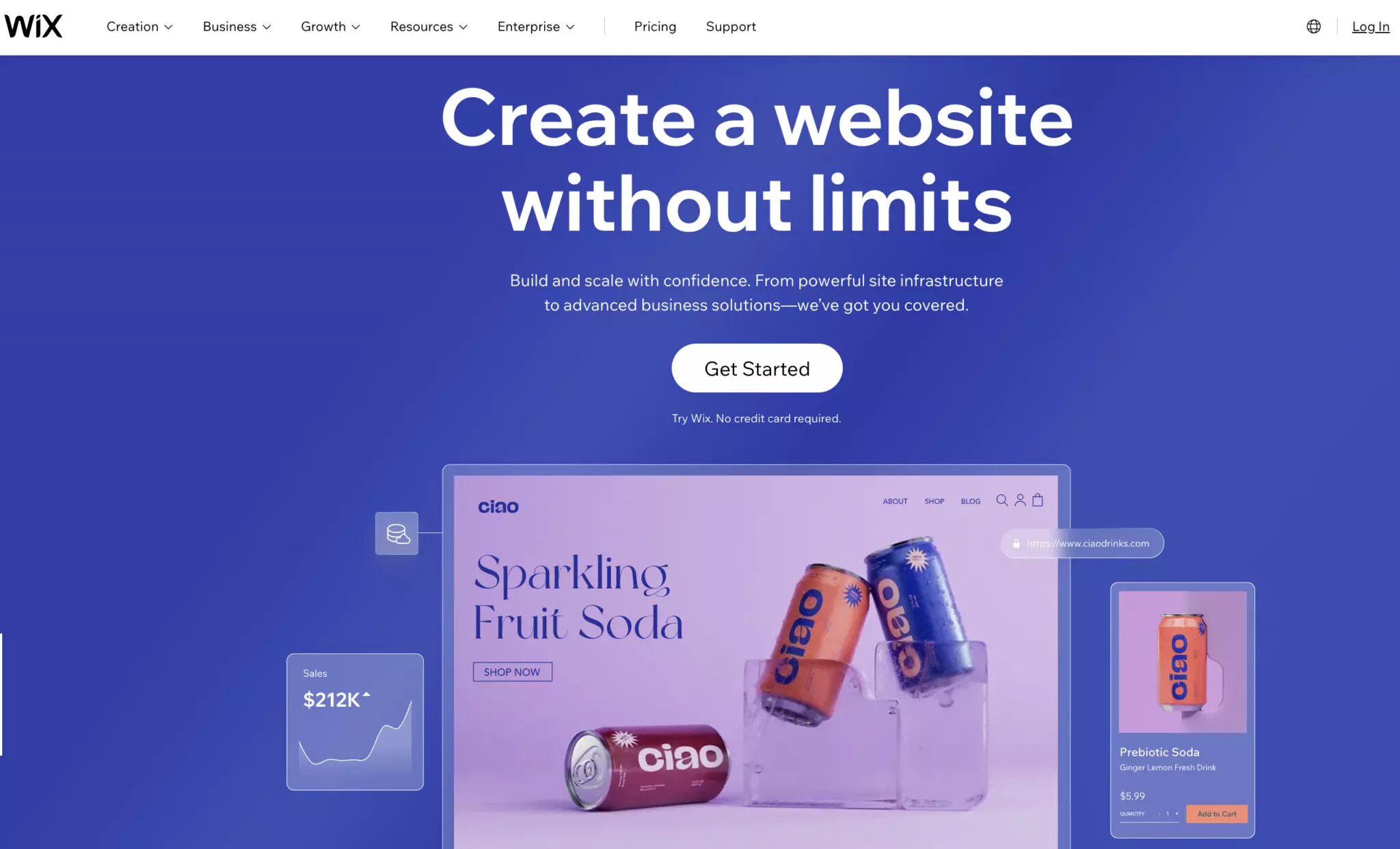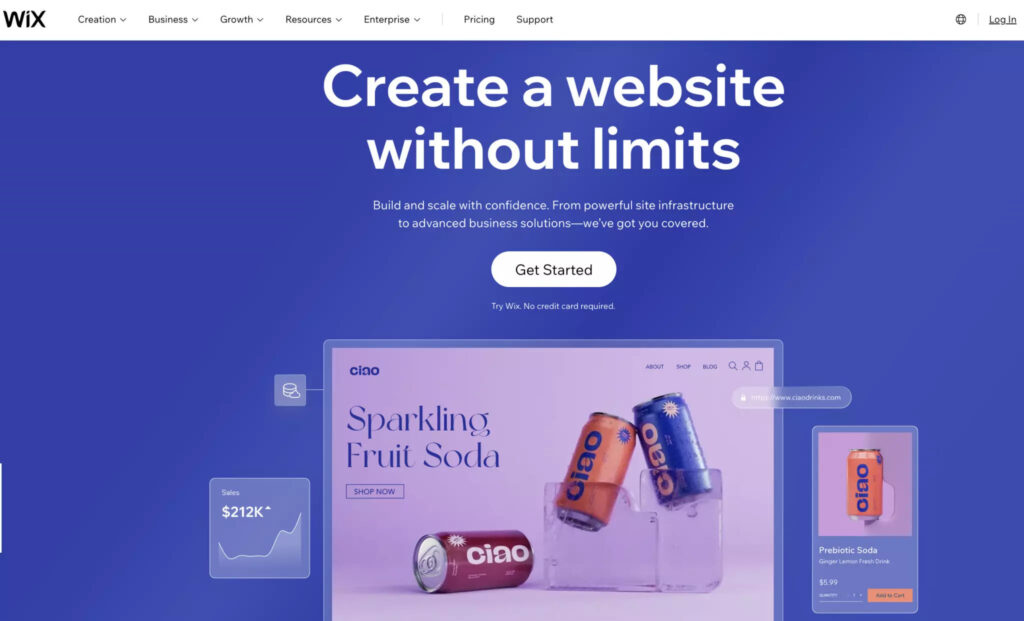 Wix is a well-known drag-and-drop website builder and E-commerce platform with over 110 million users globally. It is clear that it has expertise creating websites and online stores because it is now ranked first in our E-commerce rankings with a 4.7 out of 5 score.
There are several options available with Wix for creating an eCommerce site. It is feasible to offer an online store, services and subscriptions, offline sales, drop shipping, and other features. Additionally, there are templates for venues, lodging, occasions, photographers, and other professions. The Business plans to begin starts at $23 per month.
Businesses can develop professional-looking websites and online storefronts using Squarespace, a platform which is considered to be one of the best Shopify alternatives India. With over 3 million active projects, it was founded in 2004 and has since developed into one of the most well-known website builders.
Certain use cases, like subscriptions, digital content, and in-person transactions, are targeted by the website builder. Squarespace can be difficult to utilise if you need a fully tailored website because it is difficult to customise beyond the common use cases.
Nearly everything you'll need to build an eCommerce store for your business is included in the Business plan, which costs $26 per month. No credit card is needed to sign up for the 14-day free trial that is offered.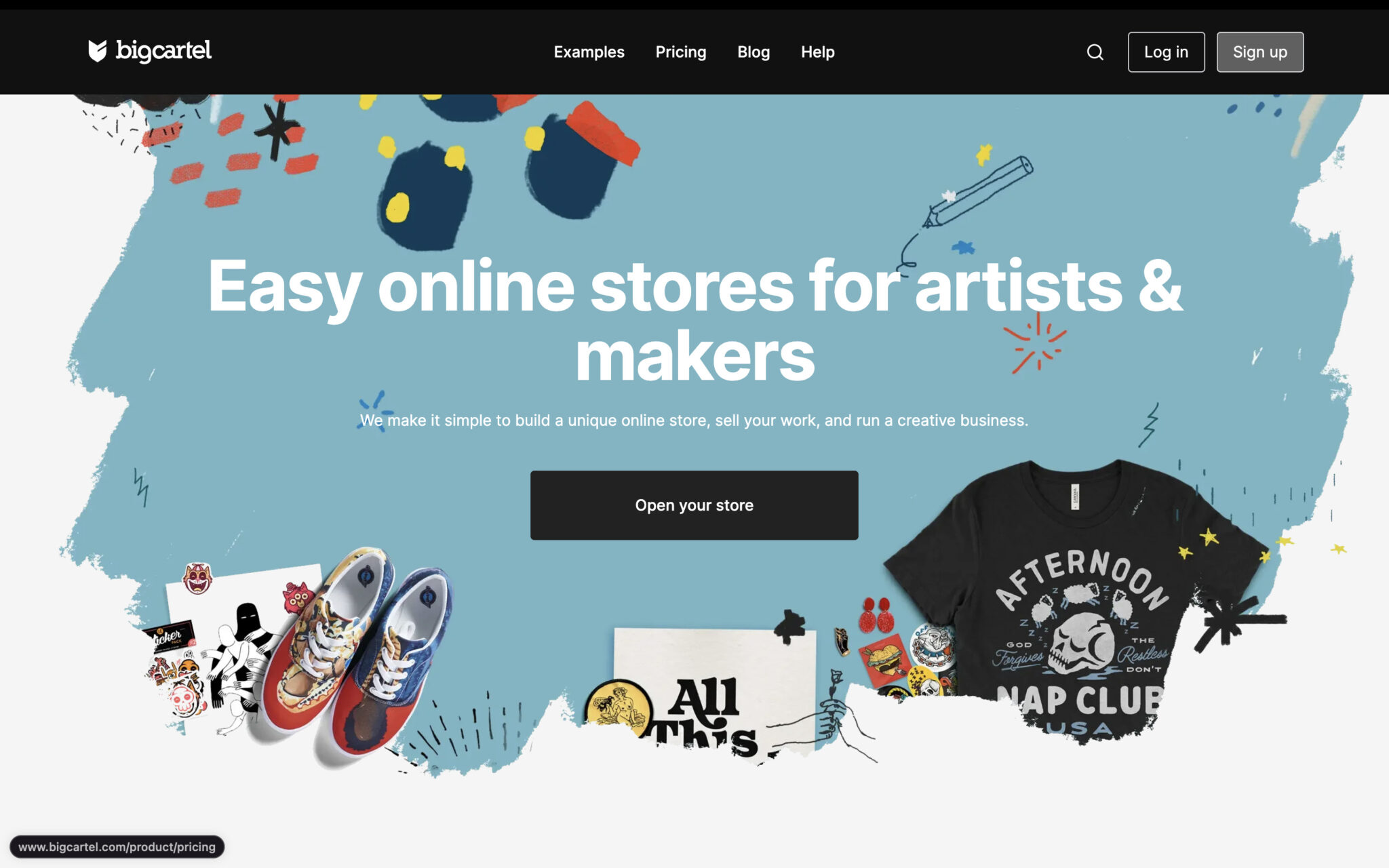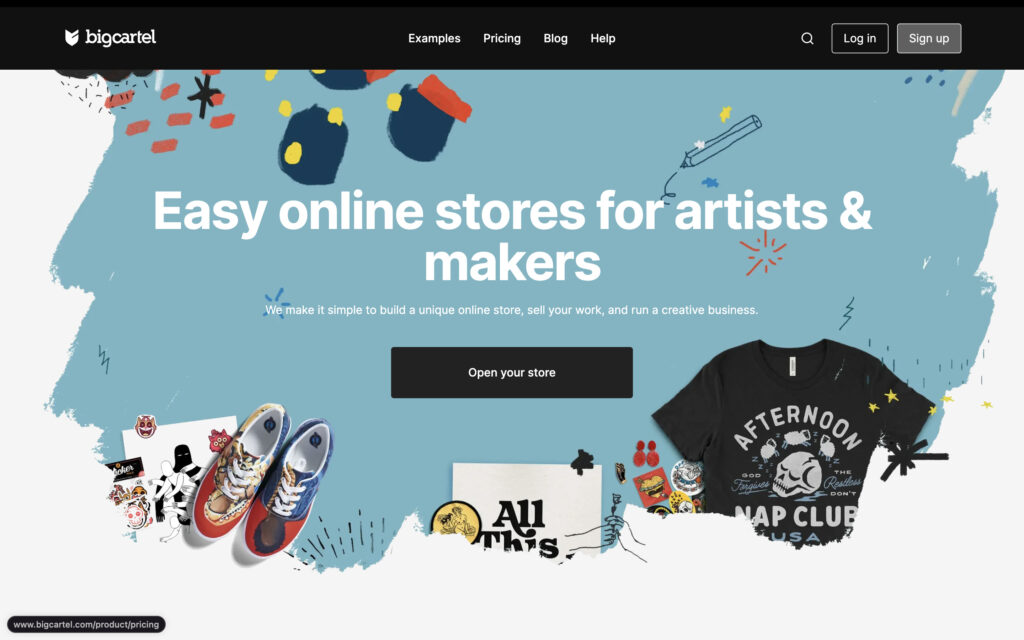 Another cloud-based e-commerce platform, Big Cartel, is among the popular Shopify alternatives India that enable producers and artists to easily and affordably sell their goods online. Since its establishment in 2005, it has become a well-liked option for small businesses and independent artists.
The platform is designed to be user-friendly, especially for people with little to no expertise in e-commerce. Big Cartel enables companies to create expert-looking storefronts without any technical knowledge by providing a range of scalable themes that are suitable for desktop and mobile devices.
The fundamental free plan allows for 5 products and includes a customised domain, a theme that is customizable, delivery tracking, and other essential features for running your shop. Paid alternatives are available to access additional services, add more products, and integrate with Google Analytics starting at $9.99 per month.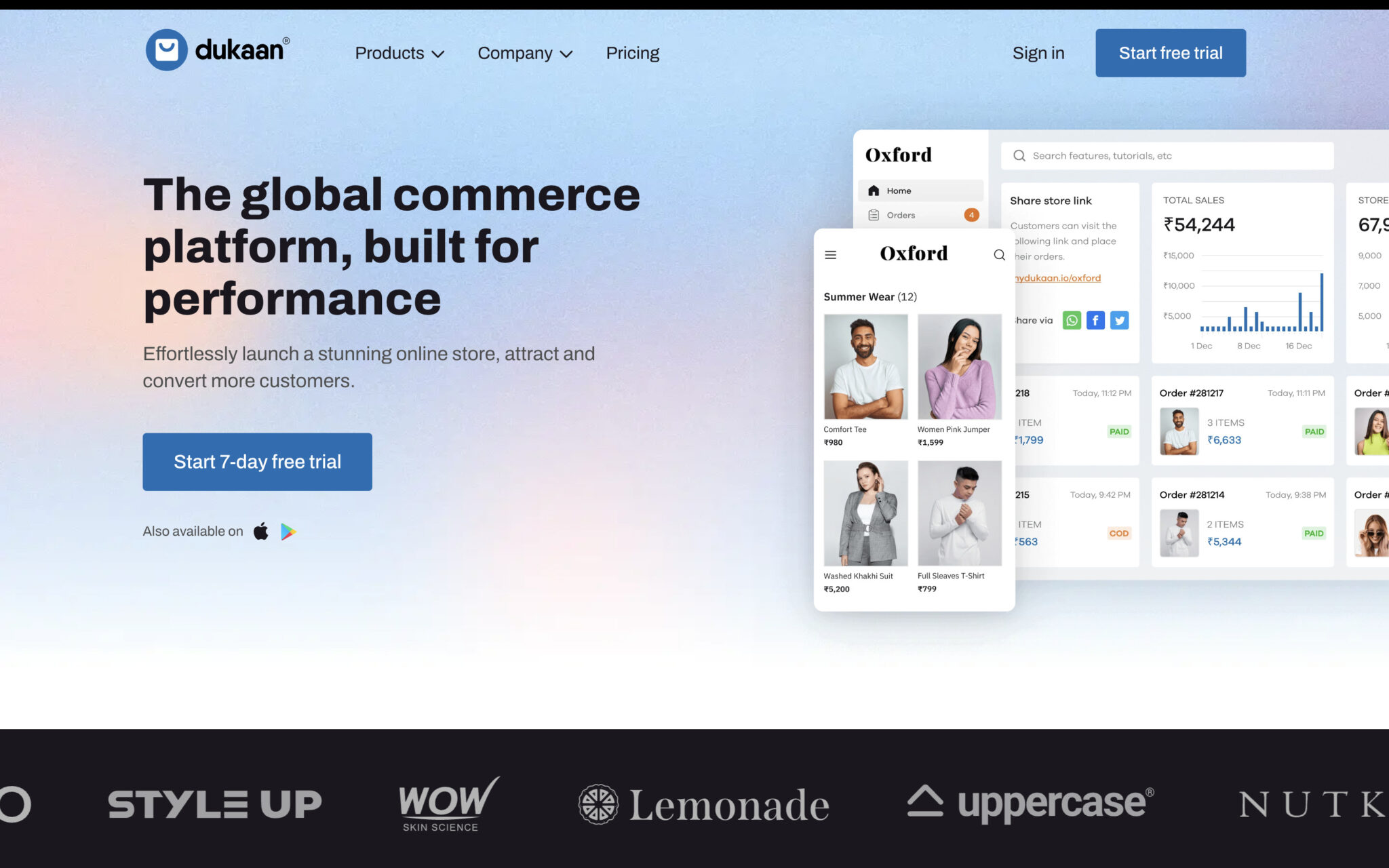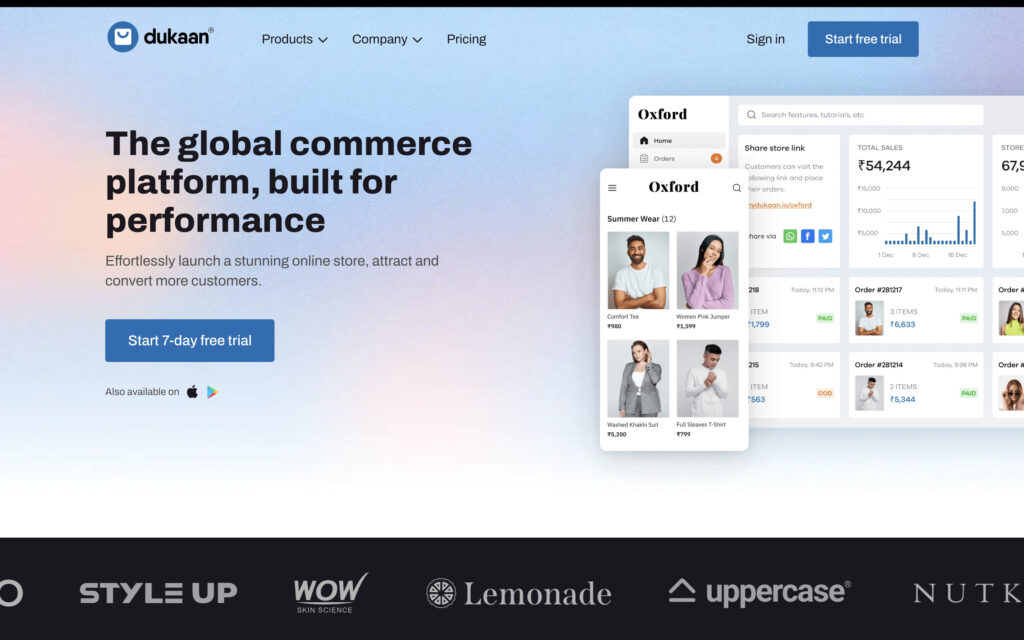 Next on our list of best Shopify alternatives India, we have Dukaan. Dukaan is an intuitive and practical eCommerce platform created for Indian entrepreneurs. Offering strong eCommerce functionality and scalability, it's a top Shopify substitute. With Dukaan, vendors can set up an online shop in less a minute and manage it while on the road using the mobile app. It offers a variety of marketing features and solutions that enable sellers to easily launch and run their online business. With no sales fees and total control over their storefronts, Dukaan makes it easier for small businesses in India to create an online presence.
Silver, Gold, and Platinum are the three pricing tiers offered by Dukaan. The monthly price for the Silver plan is either 375 or $533 when paid annually. The monthly cost of the Gold plan is $1,066 billed quarterly or $700 payable annually. The price of the Platinum plan is 3,333 per month, payable either quarterly or annually.
For 14 days, Dukaan is available for free use. You get full access to all Silver plan features during the free trial.
Magento
Larger businesses with more demanding needs usually use the robust and flexible dropshipping platform Magento. One of its distinguishing features is the capacity to create highly customizable and personalised product pages, which can enhance user experience and boost sales.
Magento offers two different editions: commerce pro and managed Services that comes with custom pricing and tons of features.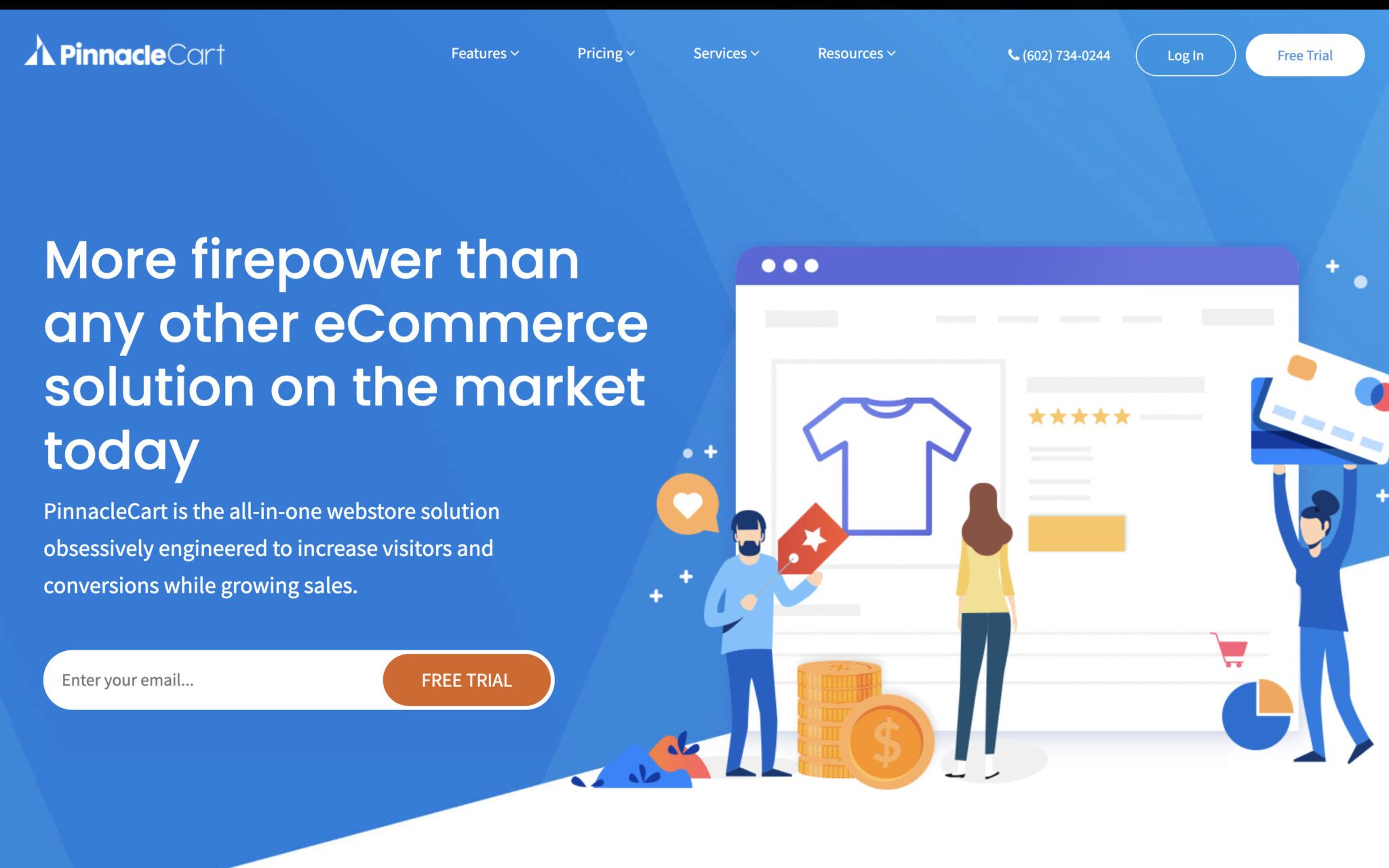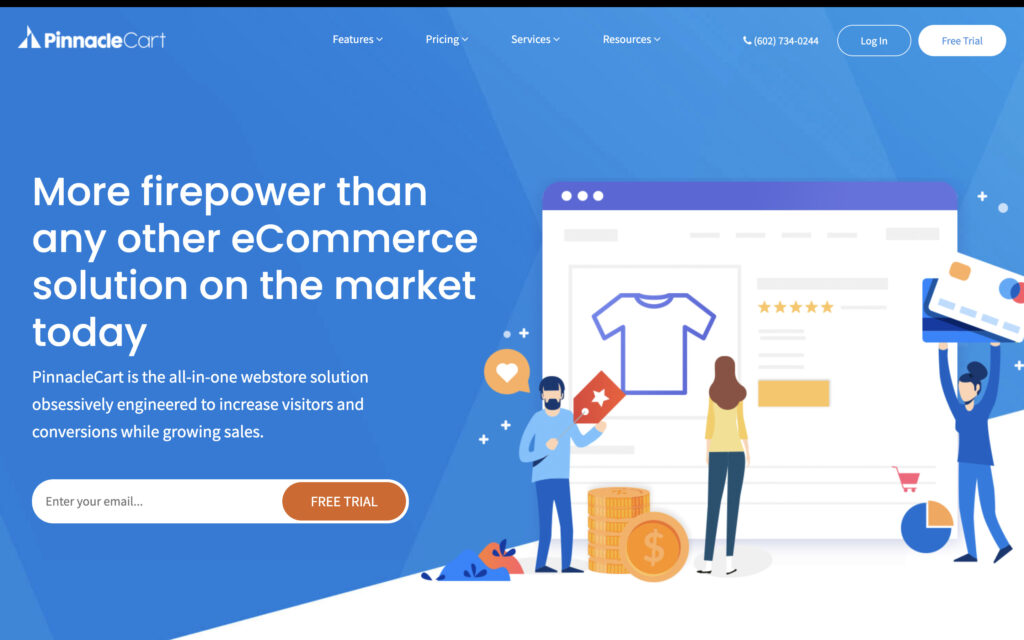 Compared to Shopify, PinnacleCart is an excellent website builder. It provides a robust web-based platform with more features and customizability choices. Its user-friendly drag-and-drop interface makes it a great option for those just getting started because it is simple to use and understand. Additionally, it is a fantastic choice for small business owners due to its cost. It's fantastic for companies trying to improve their internet visibility because it has built-in SEO.
Three subscription options are offered by PinnacleCart: Free, Standard, and Advanced. The cost of the Free plan is zero dollars, while the Standard plan costs $79.95 a month and the Advanced plan costs $199.95 a month. Users can choose the option that best suits their needs and budget by comparing the features and benefits offered by each plan.
Shift4Shop
Shift4 Shop is a feature-rich e-commerce platform created to assist business owners and entrepreneurs in developing and launching profitable online stores. It provides a user-friendly platform with effective tools for managing, marketing, and merchandising your company. giving you instant access to a variety of payment options, statistics, and more so that you may begin selling.
Three subscription tiers are available for Shift4shop's pricing: Basic, Plus, and Pro. The monthly cost of the Basic plan is $29; the monthly cost of the Plus plan is $79; and the monthly cost of the Pro plan is $299.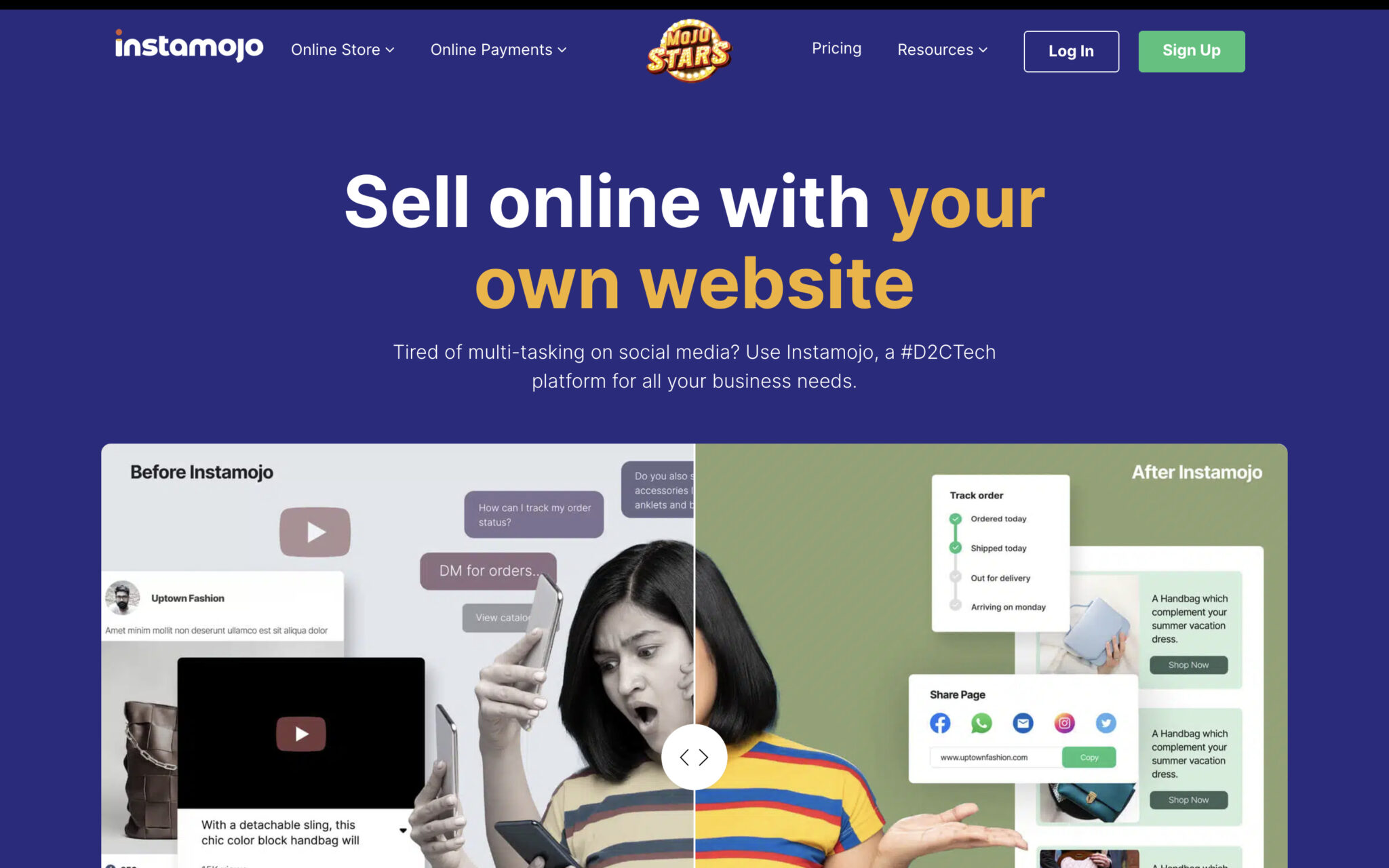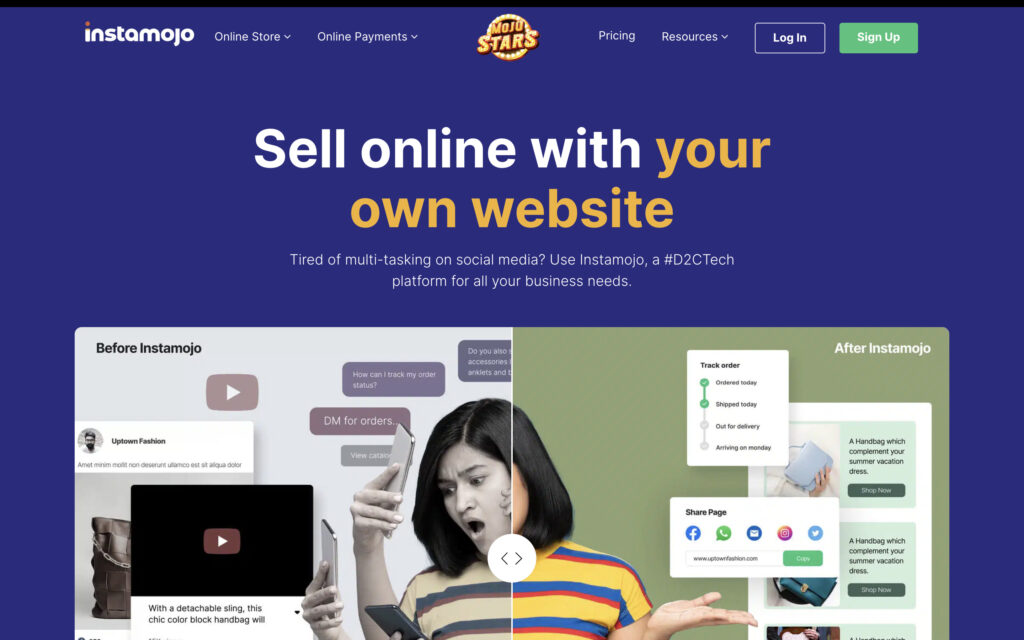 An Indian-based e-commerce framework called Instamojo makes it easy and affordable for small and medium-sized businesses to sell their goods and services online. The platform is one of the most preferred option as shopify alternatives India because it was created with ease of use and simplicity in mind. Here, a store with a payment gateway integrated is provided without charge. It's the simplest platform for setting up and running an online store because of its plug-and-play design. Additionally, you receive tools for email marketing, client retention, cart recovery from abandoned shopping carts, and Facebook and Google Shopping interfaces.
Cost-wise, Instamojo offers a free online shop plan with fundamental eCommerce features. Premium store plans are available to join up for starting at $3,999 annually. Depending on the plan, there is a transaction fee that varies from 2% to 5%.
Volusion
With integrated dropshipping capabilities and a number of features to help you start and expand your online business, Volusion is an all-in-one dropshipping website and one of the best Shopify alternatives India. One of its distinctive characteristics is its capacity to provide personalised reports and analytics dashboards, which can assist you in tracking sales, client behaviour, and other crucial information. Therefore, if you have dropshipping experience, this would be among the best dropshipping websites in India.
The four subscription packages offered by Volusion are Personal, Professional, Business, and Prime. The cost of the Personal plan is $26.10 per month when paid yearly or $29 per month when paid on a rolling contract. The Professional plan costs $71.10 per month when paid yearly, or $79 per month on a rolling contract. The cost of the Business plan is $299 monthly on a rolling term or $269.10 monthly when paid yearly. The Prime plan offers personalised pricing based on unique business requirements.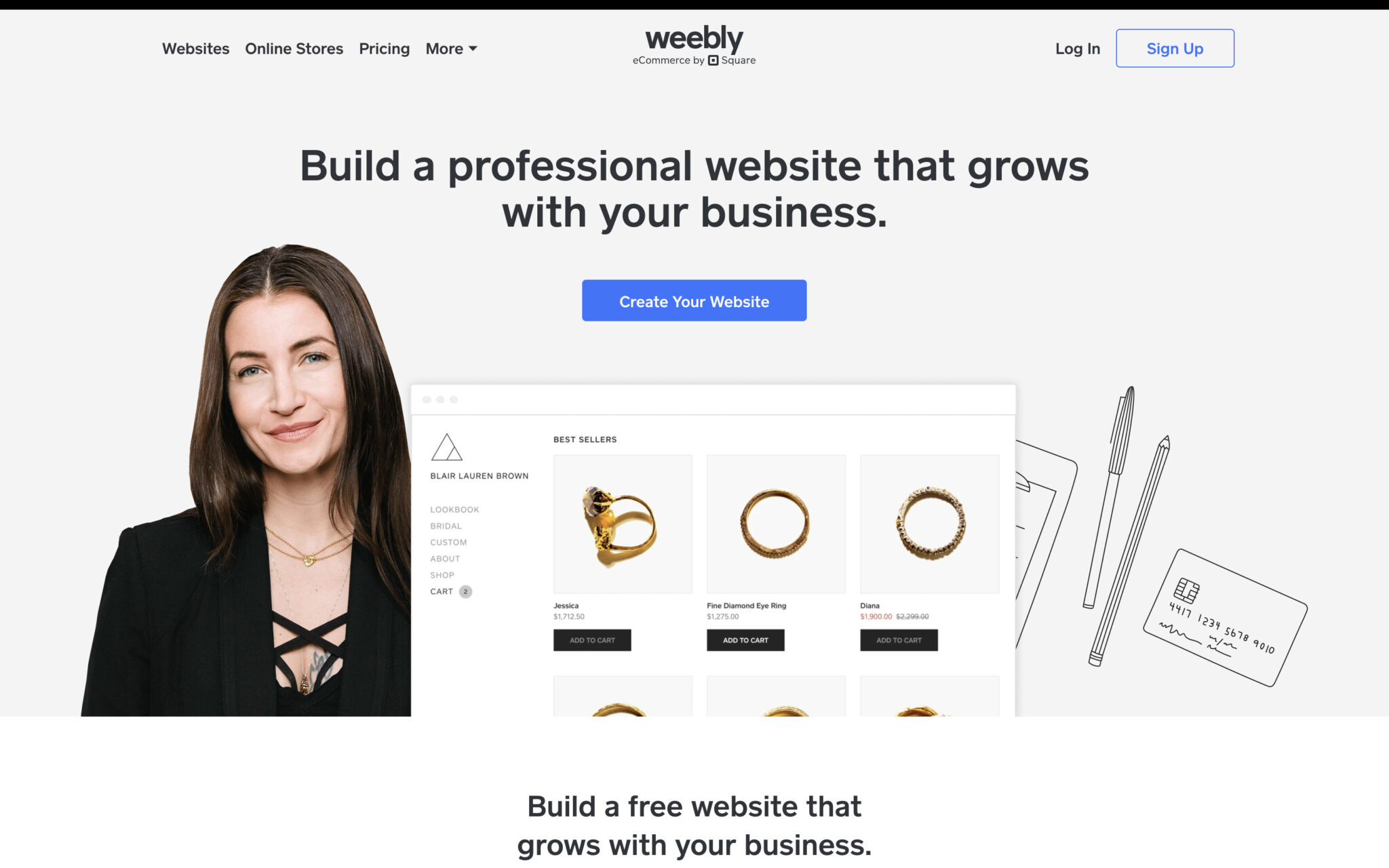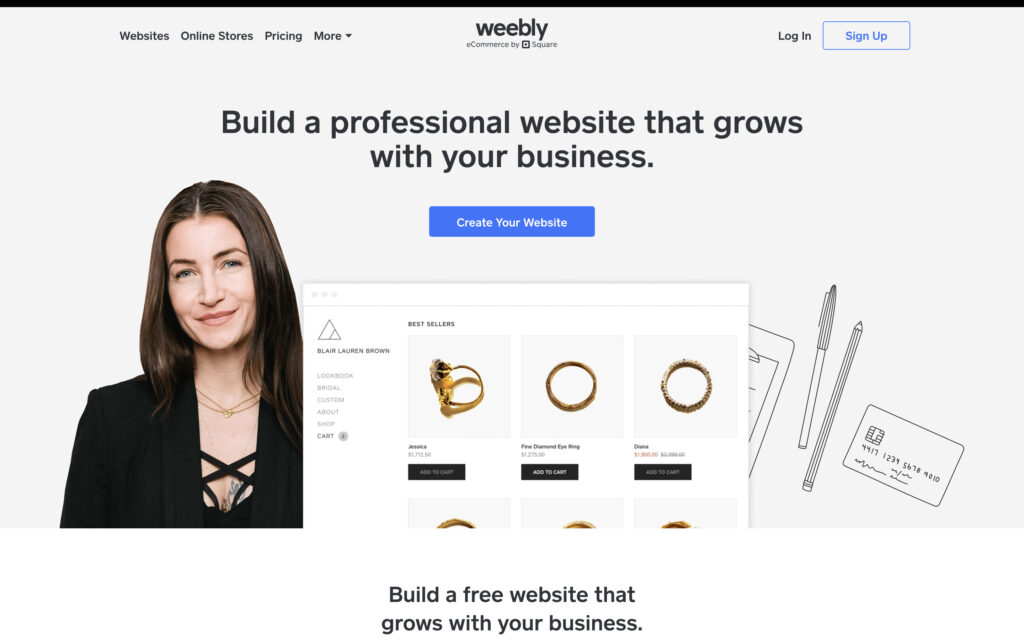 A website builder with dropshipping possibilities is called Weebly. Its standout quality is its drag-and-drop interface, which enables users to quickly create a custom website without any coding knowledge. Additionally, Weebly offers mobile-responsive design and payment mechanism integration which makes it one of the best Shopify alternatives India.
You will pay $12 per month for a straightforward store with your domain. Inventory management, discount coupons, and other complex E-commerce capabilities like shipment estimators are all included in the $25 Business Plan. Power Sellers can subscribe to real-time shipping and abandoned cart emails for $38 per month.
‍
FAQs
What is a cheaper alternative to Shopify?
Pinnaclecart can be considered the cheapest Shopify alternatives in India.
What are the best Shopify alternatives In India?
Here the top 5 Shopify alternatives India:
1. Fynd Platform
2. BigCommerce
3. WooCommerce
4. Wix
5. Squarespace
Conclusion
In conclusion, a variety of Shopify alternatives India are present which can easily meet the various requirements of enterprises. Alternatives like BigCommerce and Dukaan, however, provide special benefits including cutting-edge functionality, enhanced control, and solutions that are targeted at particular regions like India. Additionally, Magento offers a variety of editions appropriate for various deployment strategies.
Finally, before choosing the best Shopify alternatives India for your online operations, you should thoroughly examine their requirements and take into account elements like pricing, scalability, customization choices, and support.